Dark Chocolate Almond and Hazelnut Clusters
Dark Chocolate Almond and Hazelnut Clusters are healthy guilt free treat! Toasted crunchy nuts smothered in dark chocolate- what's not to like!
These wholesome, 3 ingredient clusters are perfect for on-the-go snacks or for packing in a lunch bag. These clusters are super easy to make, low in sugar, no bake and simply irresistible!
Among all the chocolates, dark chocolate is considered the healthier one. Dark chocolate is loaded with nutrients that can positively affect health. Made from the seed of the cacao tree, it is one of the best sources of antioxidants one can find. It is a rich source of antioxidants, minerals and flavonoids. The nutritional properties help to prevent the growth of diseases like cancer, diabetes, heart disease and Alzheimer's. The antioxidant content helps to decrease inflammation and protects the cells from damage. To enjoy dark chocolate benefits, one must try to have dark chocolate containing 70% cacao.
Other recipes you might like are Eggless Walnut Brownie, Eggless Chocolate Bundt Cake, Eggless Marble Cake and Eggless Vanilla Chocolate Chip Cake.
Ingredients
1 cup unsalted almonds
1 cup unsalted hazelnuts
1 cup dark chocolate
Directions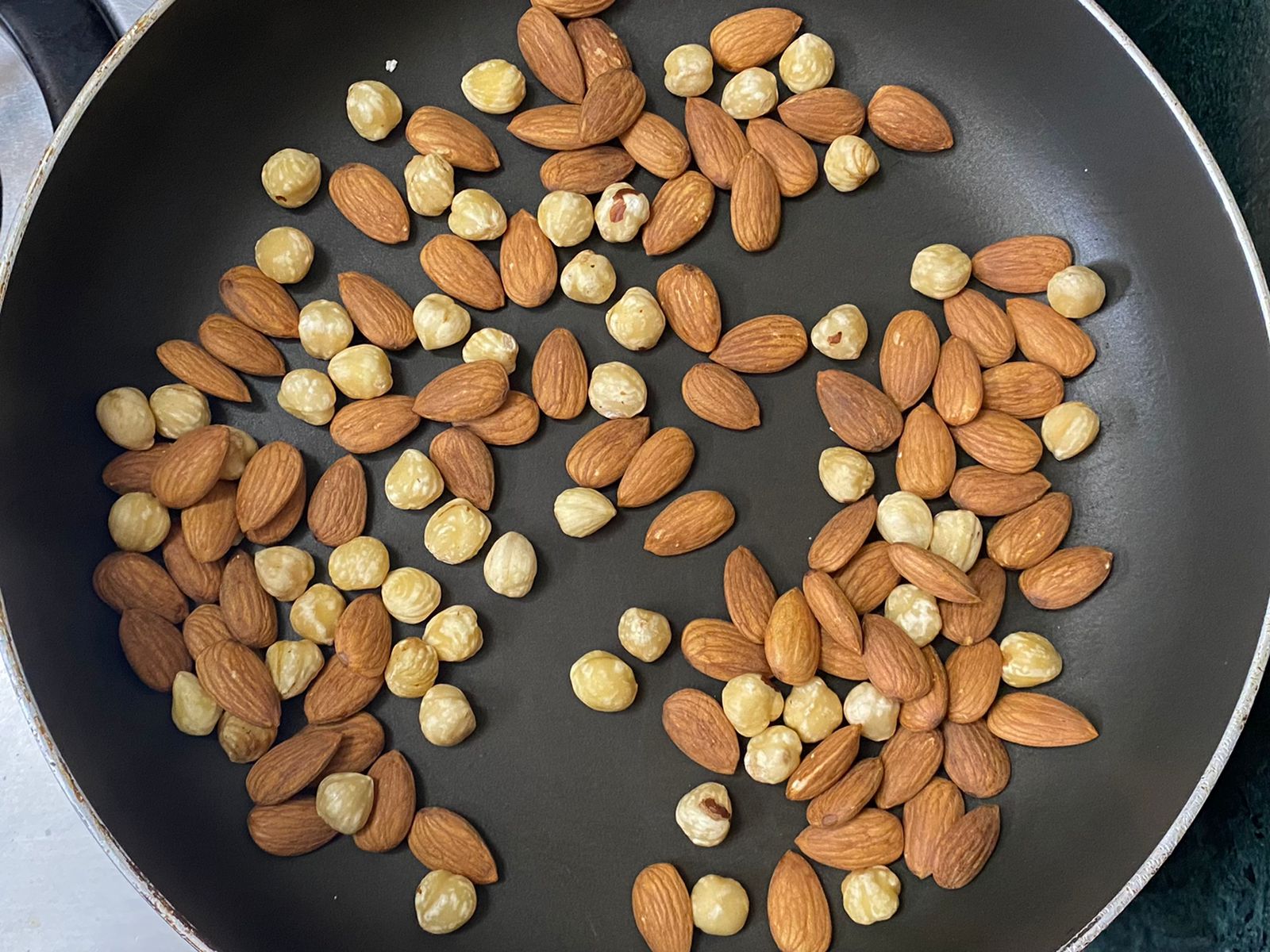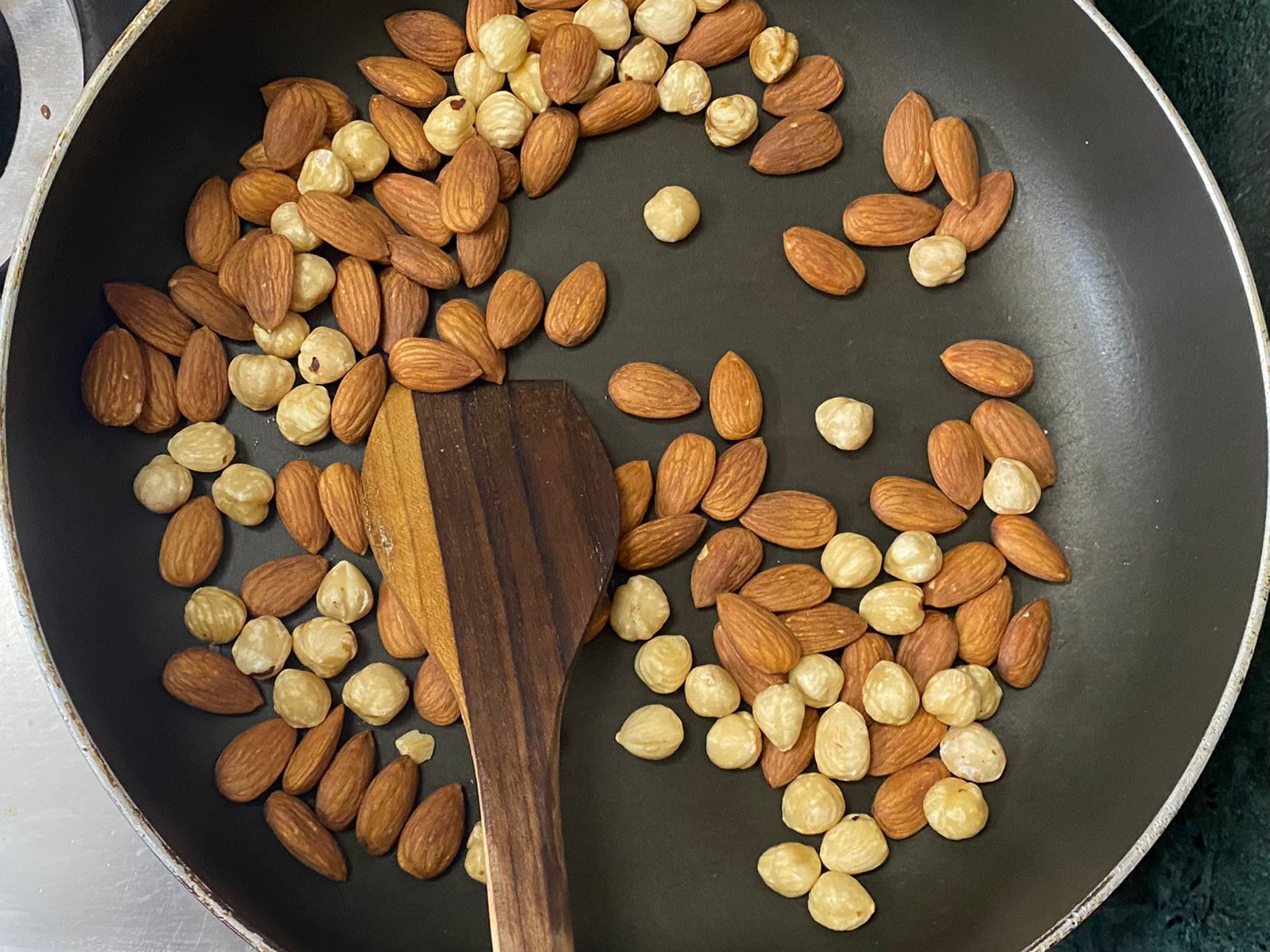 Toast the almonds and hazelnuts in a dry frying pan over a medium heat for 3 minutes, shaking often, until lightly browned or until they are toasty. Your nose is the best indicator for when the nuts are done toasting. When you can smell that wonderful, delicious, toasty scent, they are done.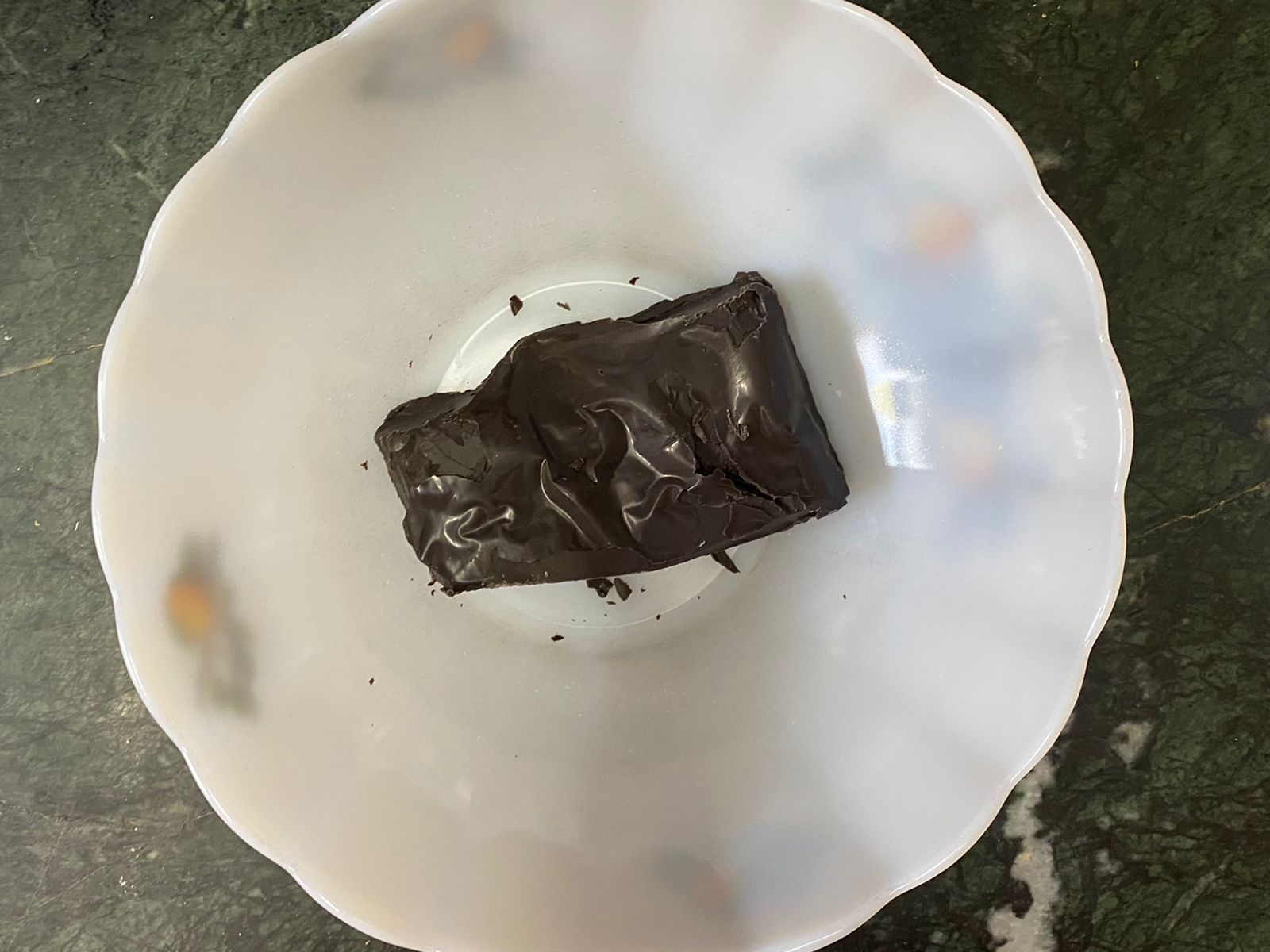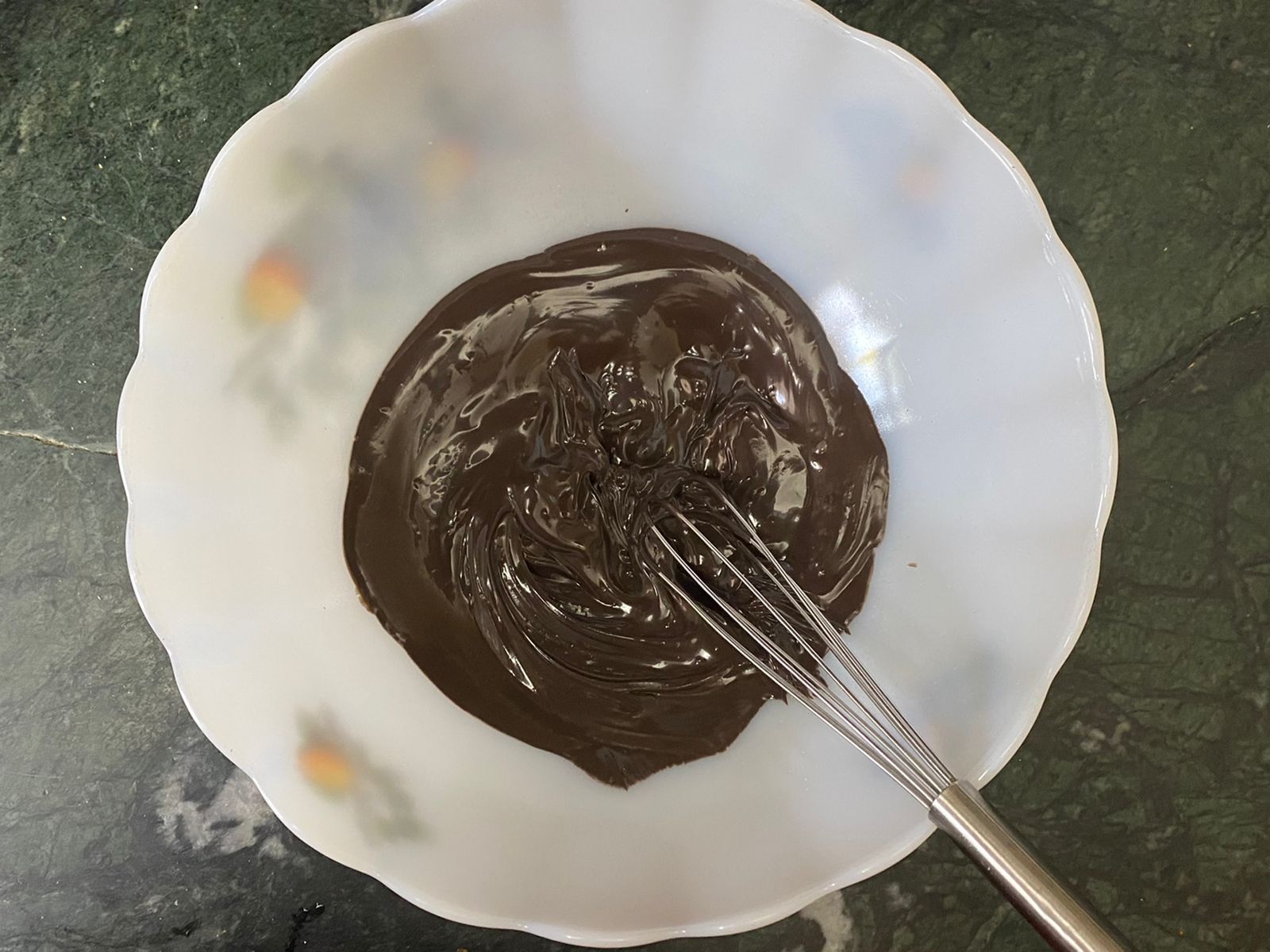 Melt the chocolate in microwave- Break chocolate in a microwave bowl. Use low heat settings of the microwave. Microwave the chocolate for 30 seconds (or 20 if it is at high temperature) and then take the bowl out and give it a stir. Place the bowl back again in the microwave and repeat the process for 30 seconds, stopping, stirring, and returning to the microwave until the chocolate has melted. If there are one or two lumps that still have not melted, then keep stirring it outside the microwave to melt the last few pieces in the residual heat of the bowl.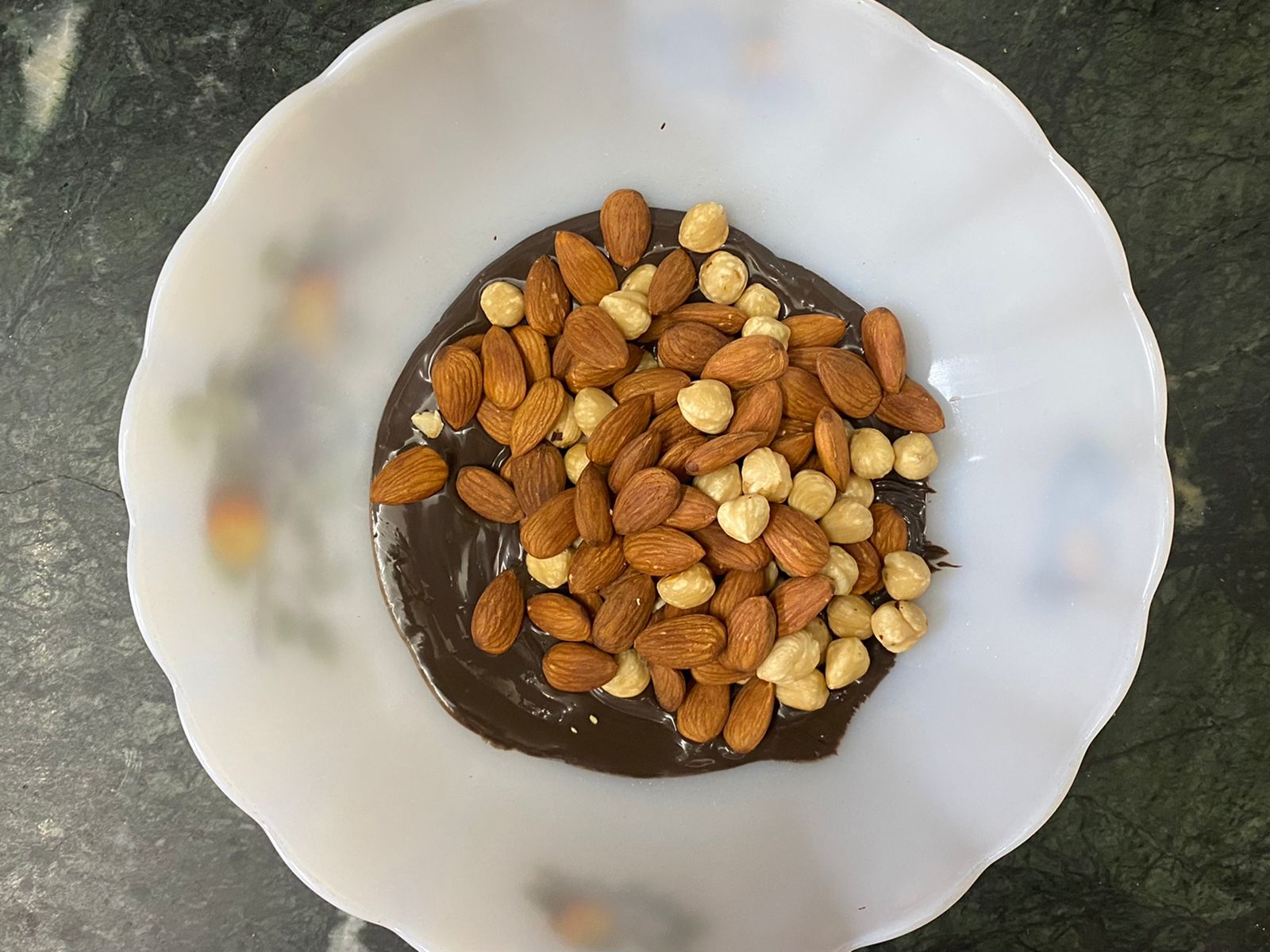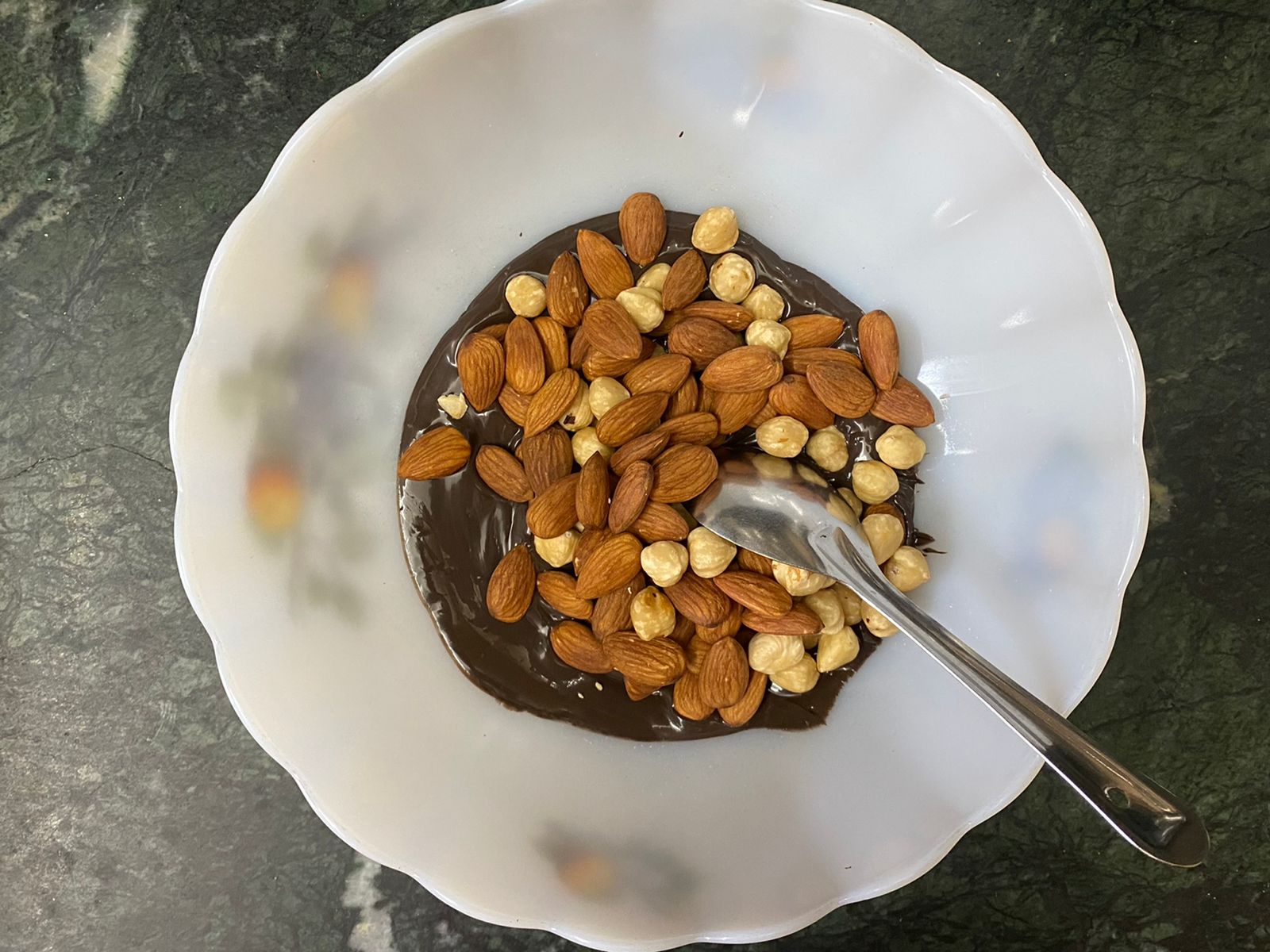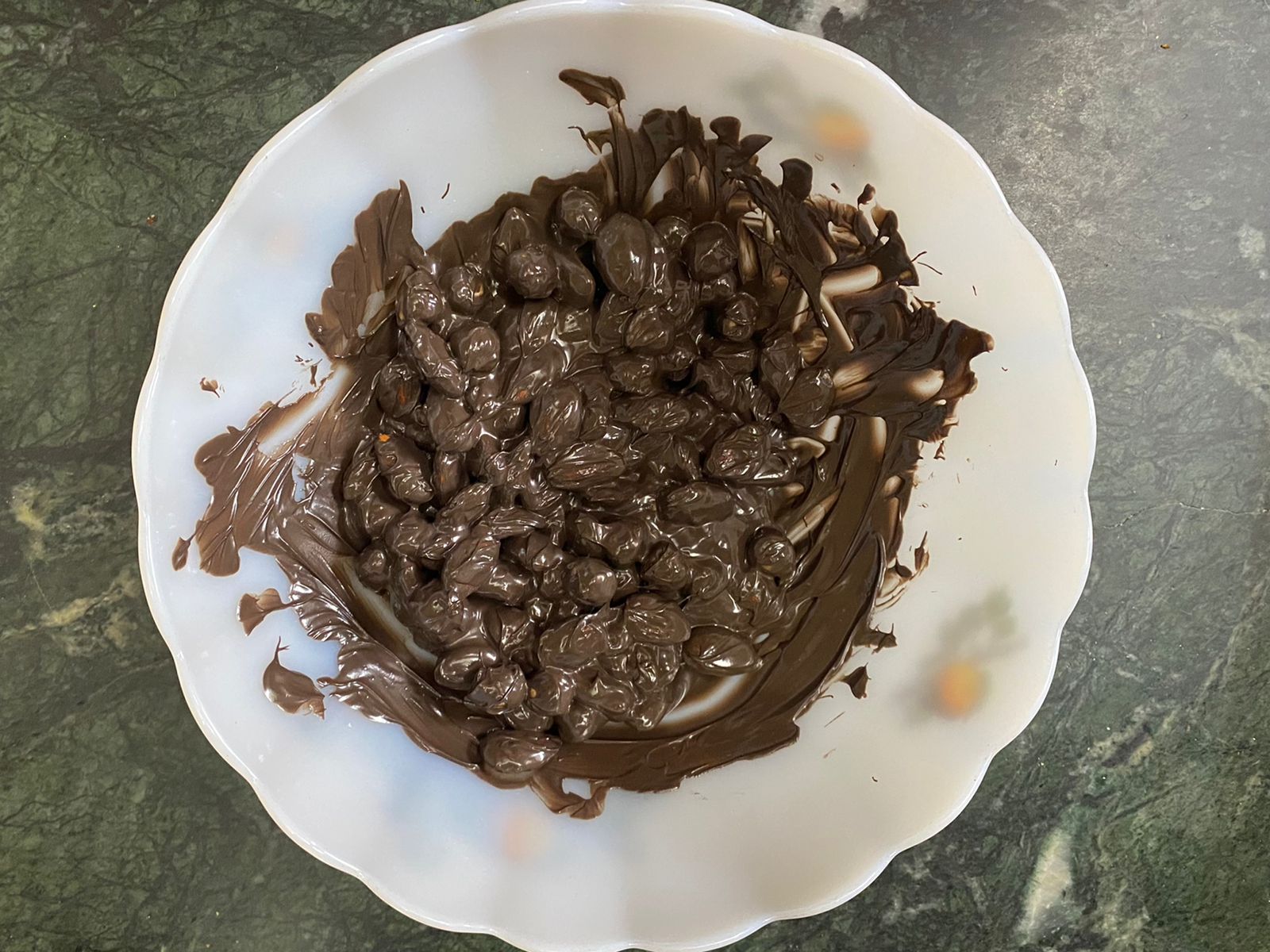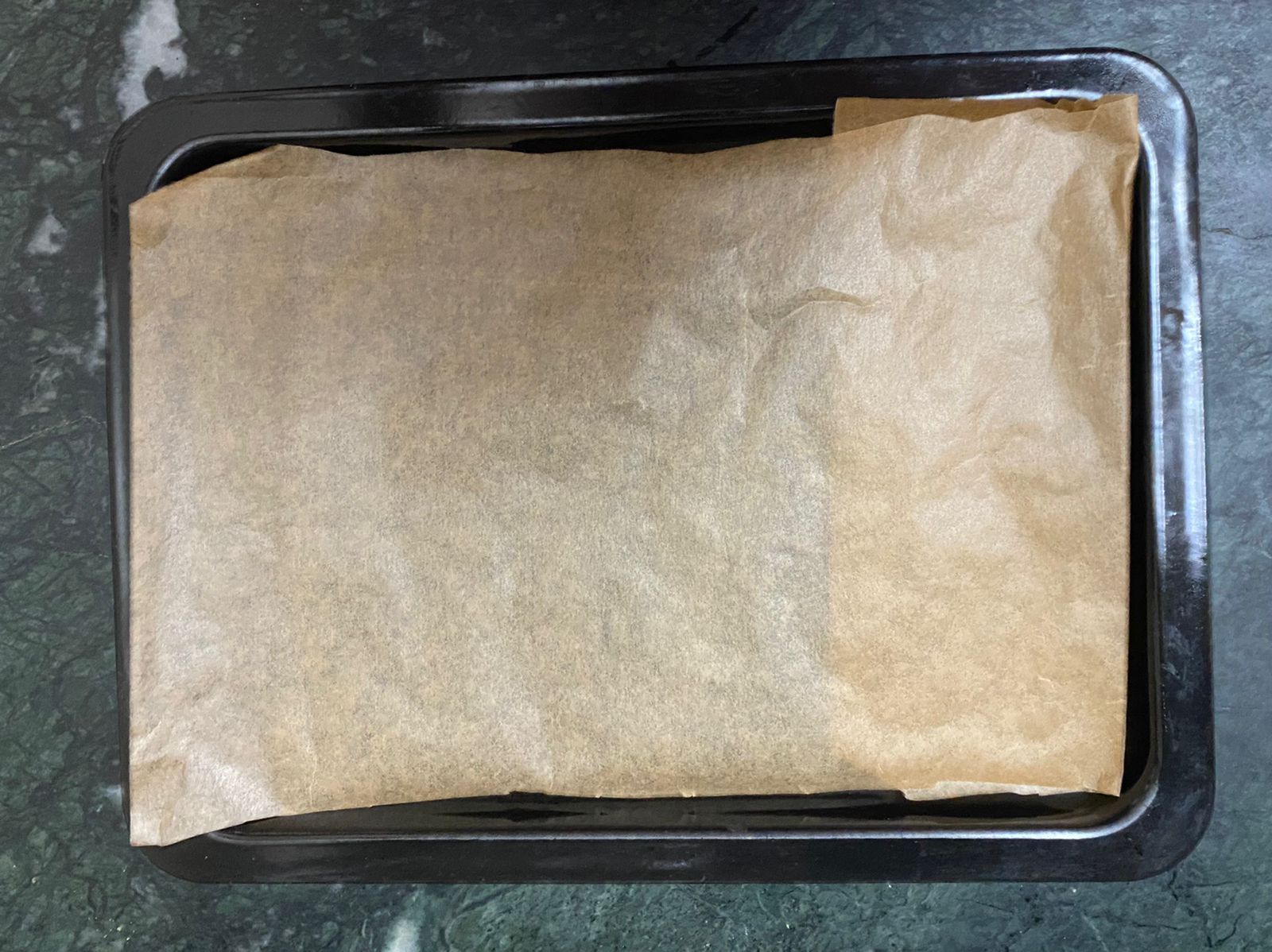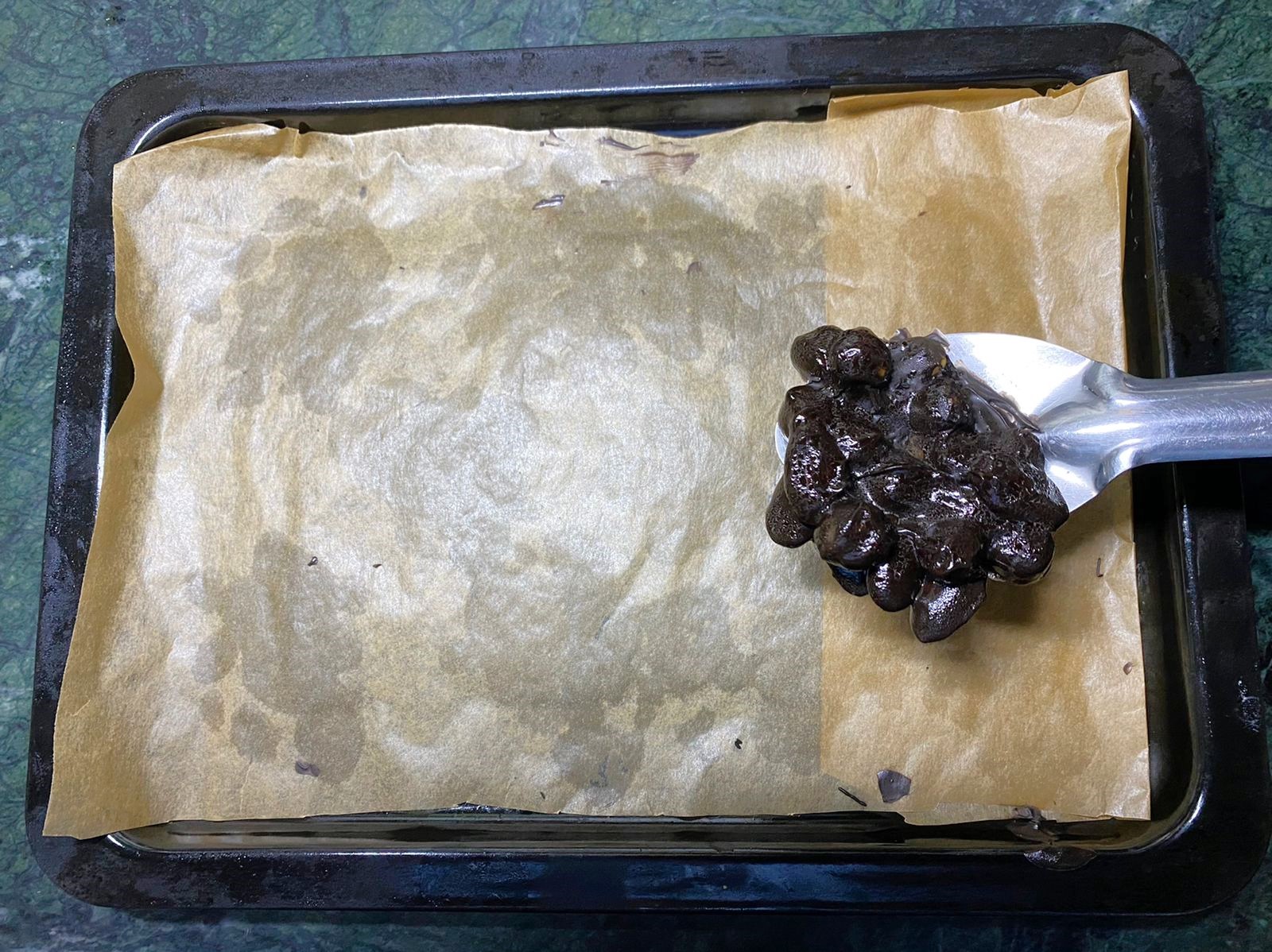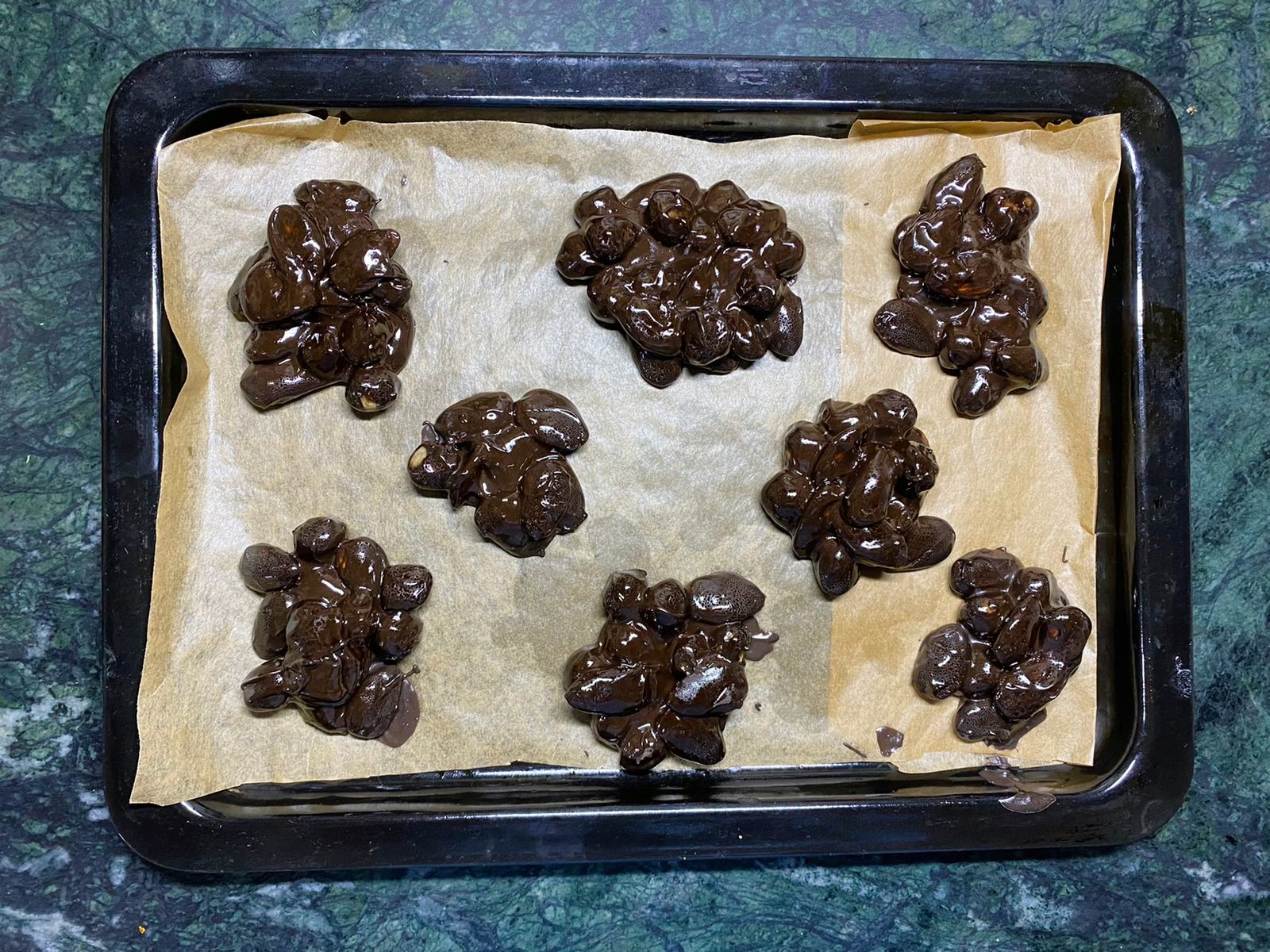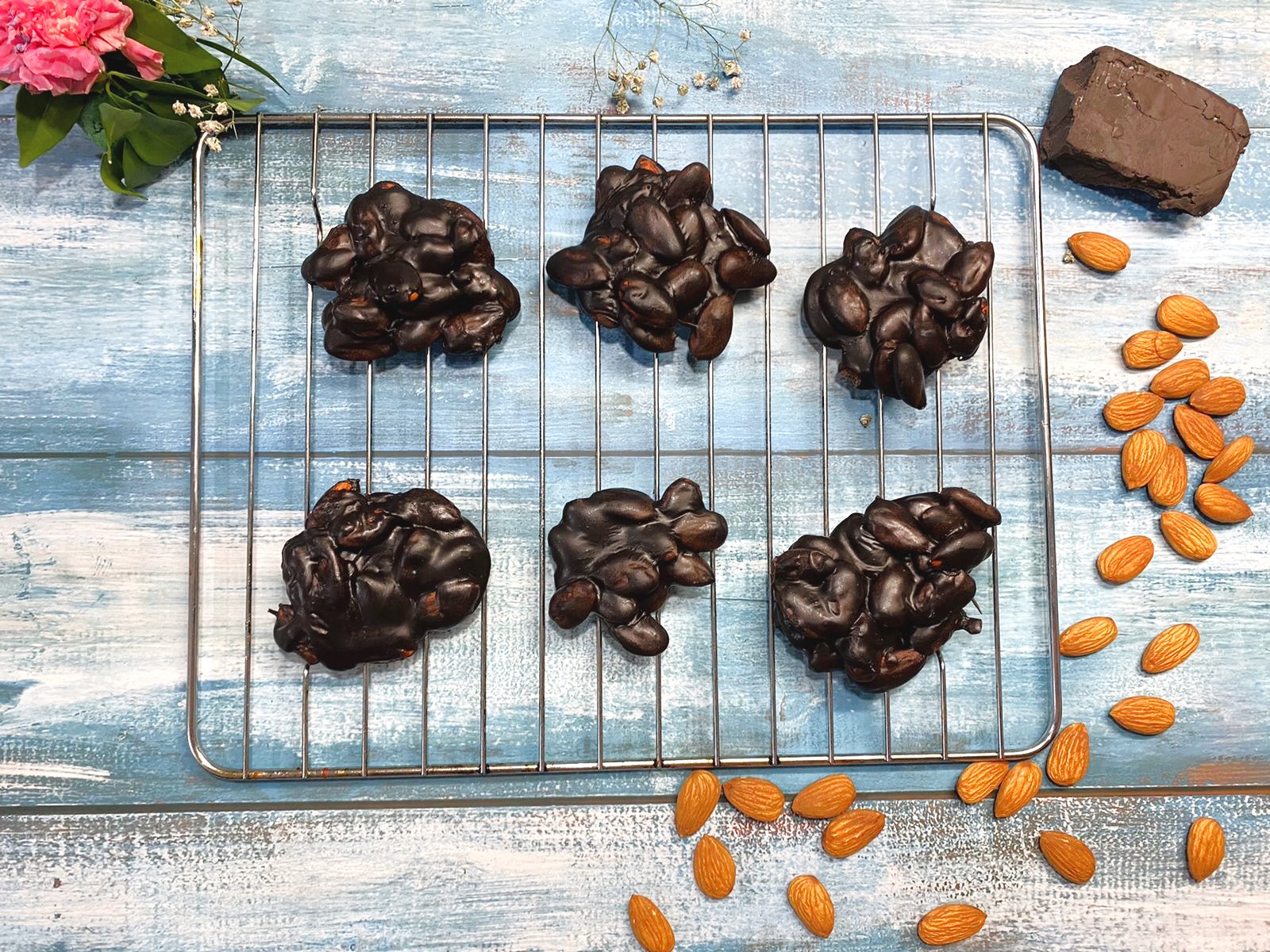 Add the toasted nuts to the melted chocolate and mix to coat the nuts with the chocolate.
Line a baking tray with parchment paper, then use a tablespoon to scoop mounds of the mixture onto it (Feel free to make them as large or as small as you want). Put in the fridge and leave to set for at least 1-2 hours.
Transfer to an airtight container and eat within 3 days.