Buttermilk Chicken Wings
Buttermilk Chicken Wings is a delicious starter of marinated chicken wings in butter milk and seasoned with Korean inspired marinade. These chicken wings are based to perfection for a delicious starter.
These chicken wings are a delicious and easy way to spice up the dinner or a perfect starter for drinks. The chicken wings are coated in a sweet, spicy and sticky sauce that will have everyone coming back for seconds.
I find these chicken wings effortless as the marination happens overnight in the fridge and then all it takes is 20 minutes in the oven for a char-grilled chicken wing. Marinating in buttermilk not only makes the chicken juicy but also adds extra protein. It also adds slightly acidity which helps in making the chicken more tender.
Buttermilk Chicken Wings is a super easy and quick recipe which can be prepped in advance and cooked at the last minute for starters or even a quick healthy meal.
Other recipes you might like are Chilli Chicken Dry, Chicken 65, Thai Pandan Leaf Chicken, Tandoori Chicken and Dhaba Style Chicken to name a few.
Ingredients
For First Marination
½ kg chicken wings (into drumettes and wingettes)
1 cup butter milk
Salt to taste
1 teaspoon grated garlic
½ teaspoon black pepper powder
Second Marination
1 teaspoon minced garlic
3 teaspoons gochujang chilli paste
2 teaspoons soya sauce
2 teaspoon oyster sauce
2 teaspoon fish sauce
1 teaspoon rice wine
1 teaspoon black pepper
1 teaspoon honey/sugar
For Serving
1 teaspoon sesame seeds
2 teaspoons finely chopped spring onion
1 roughly chopped red chillies
Directions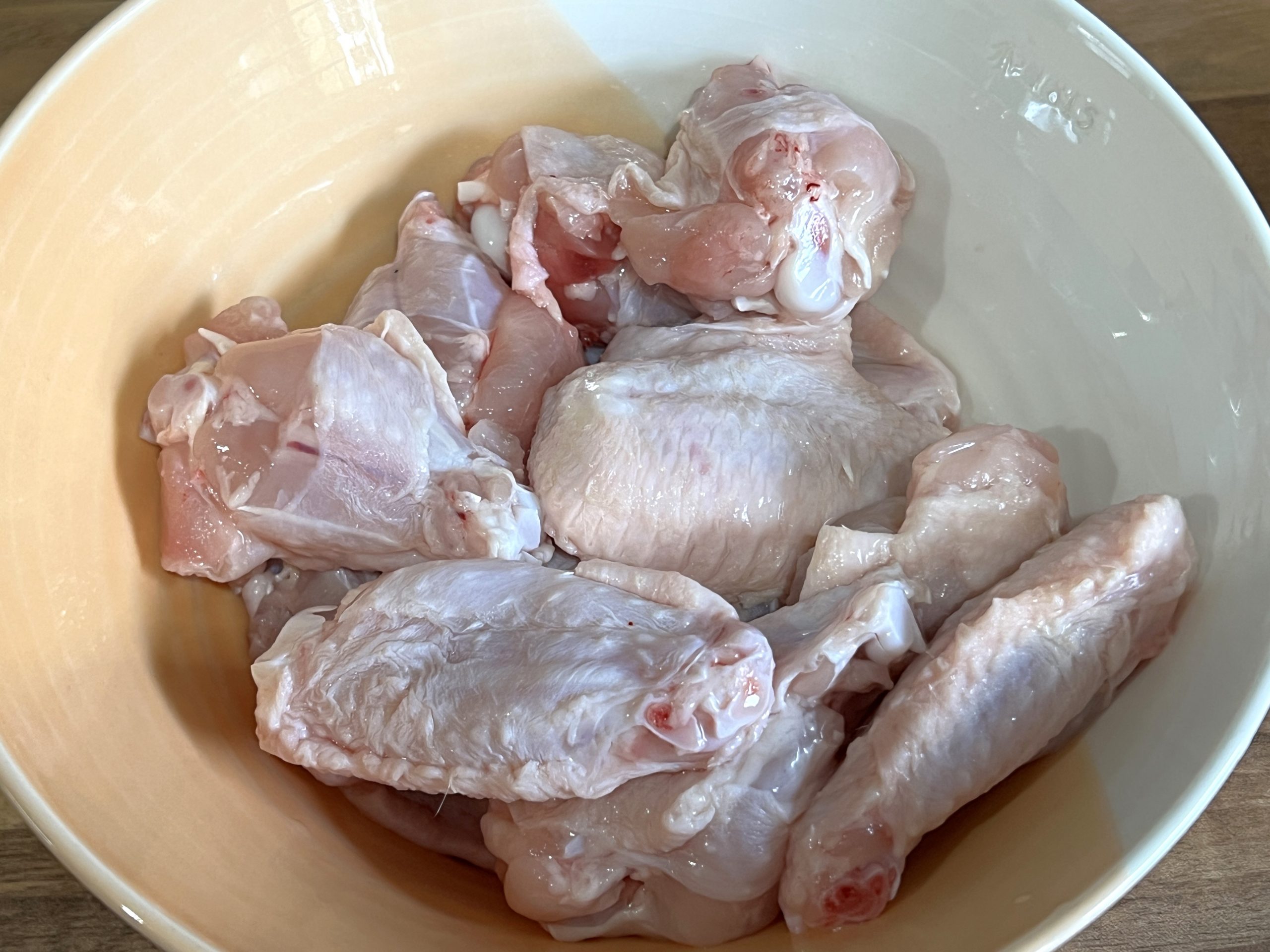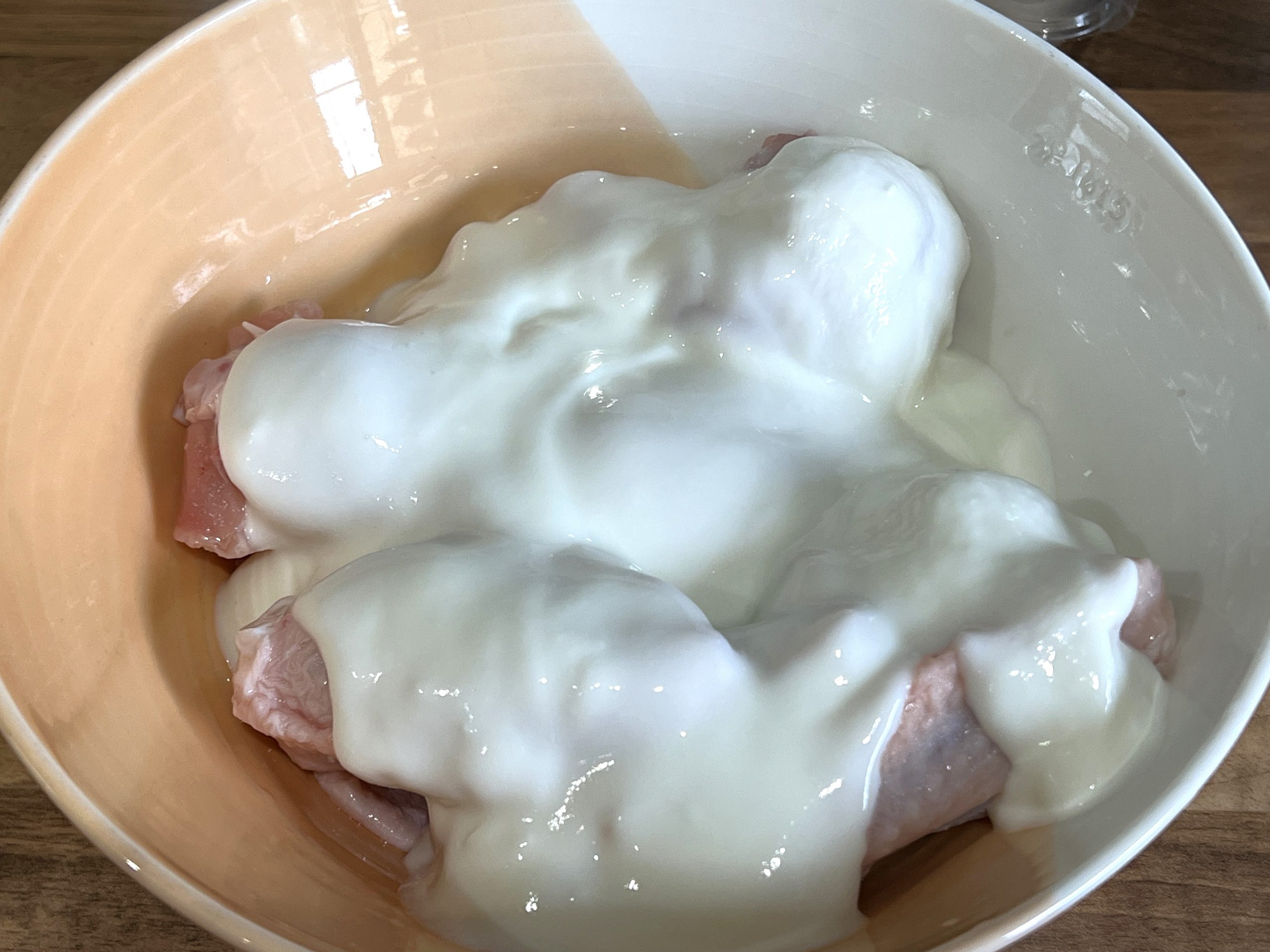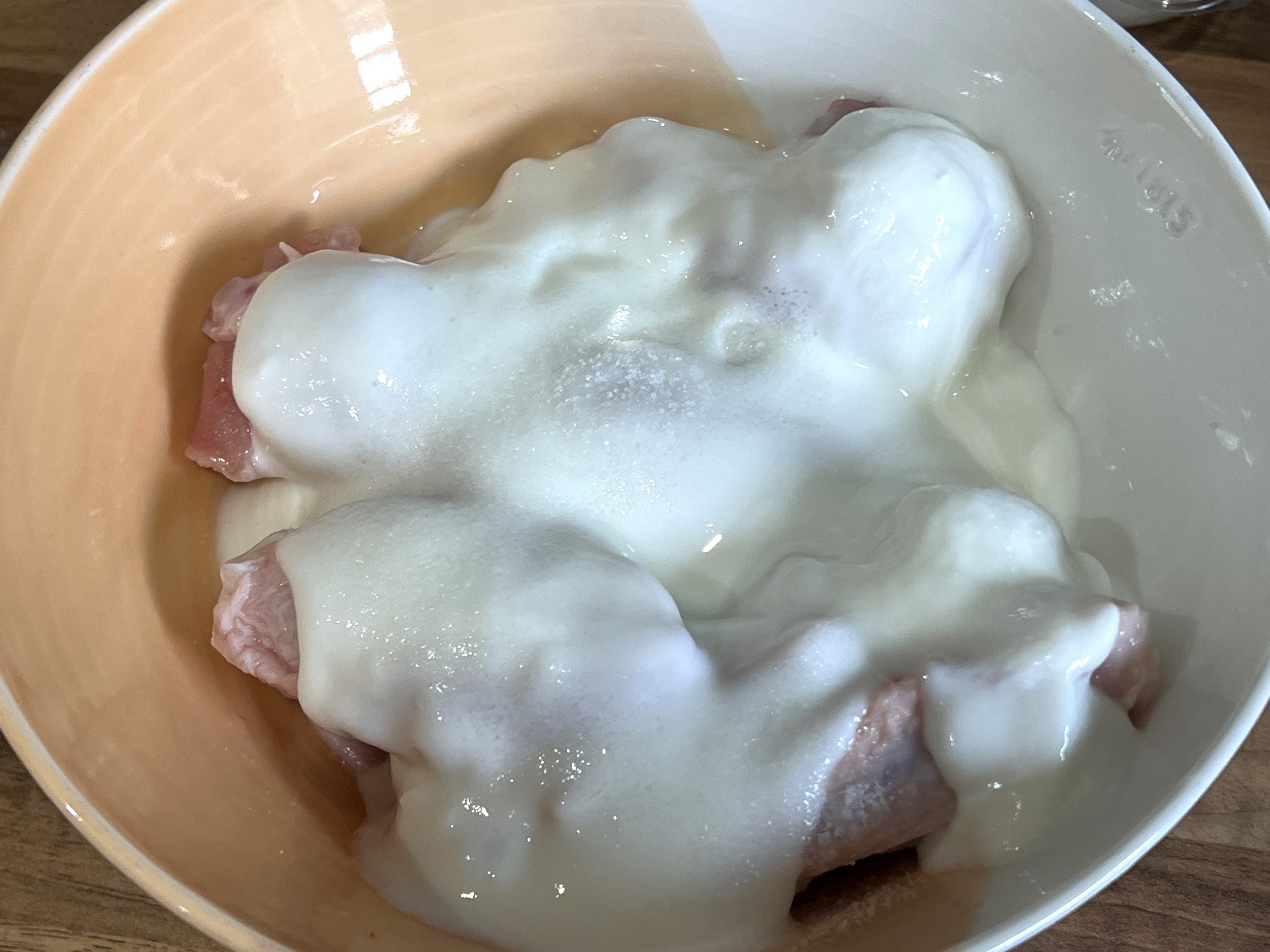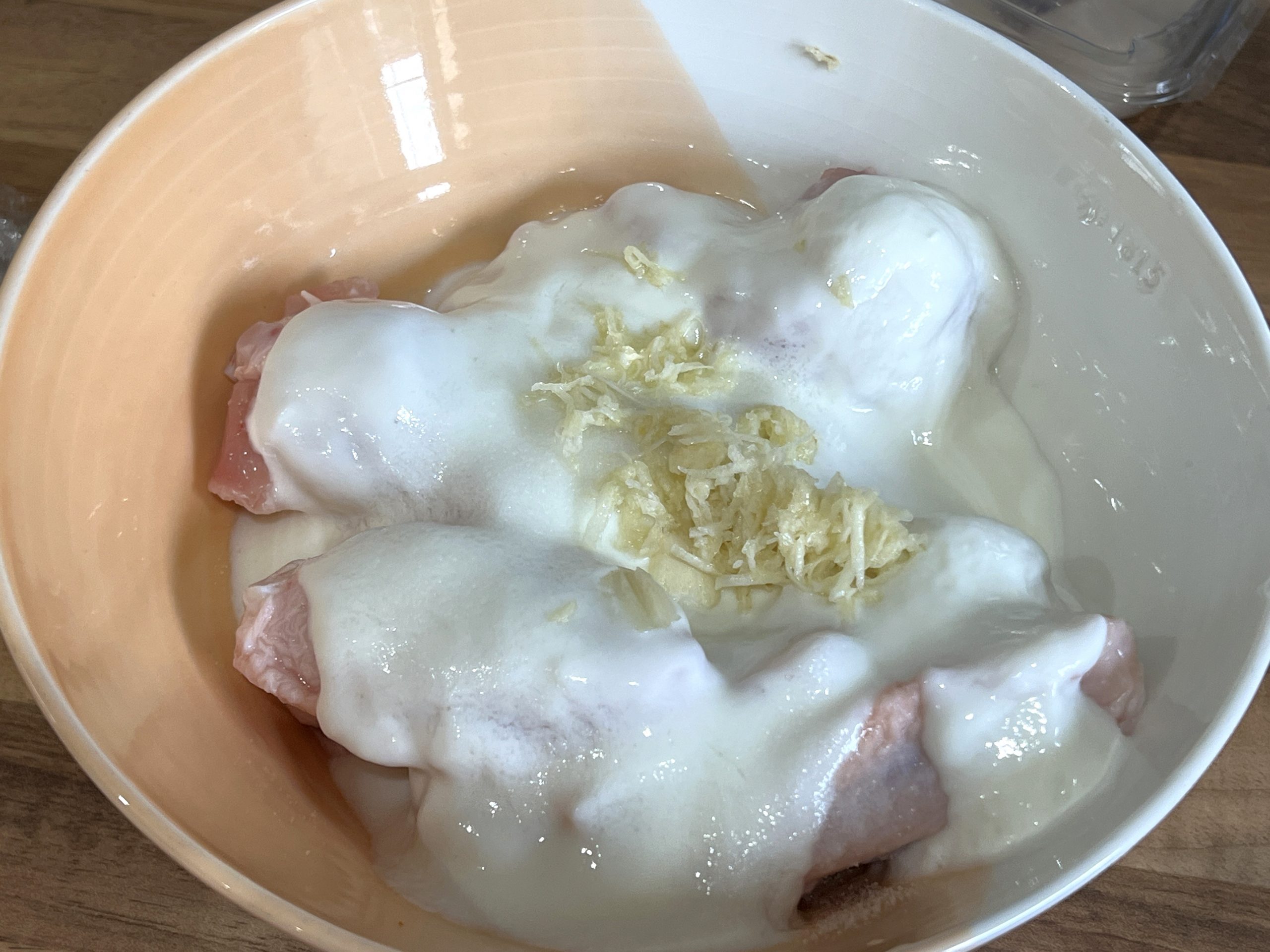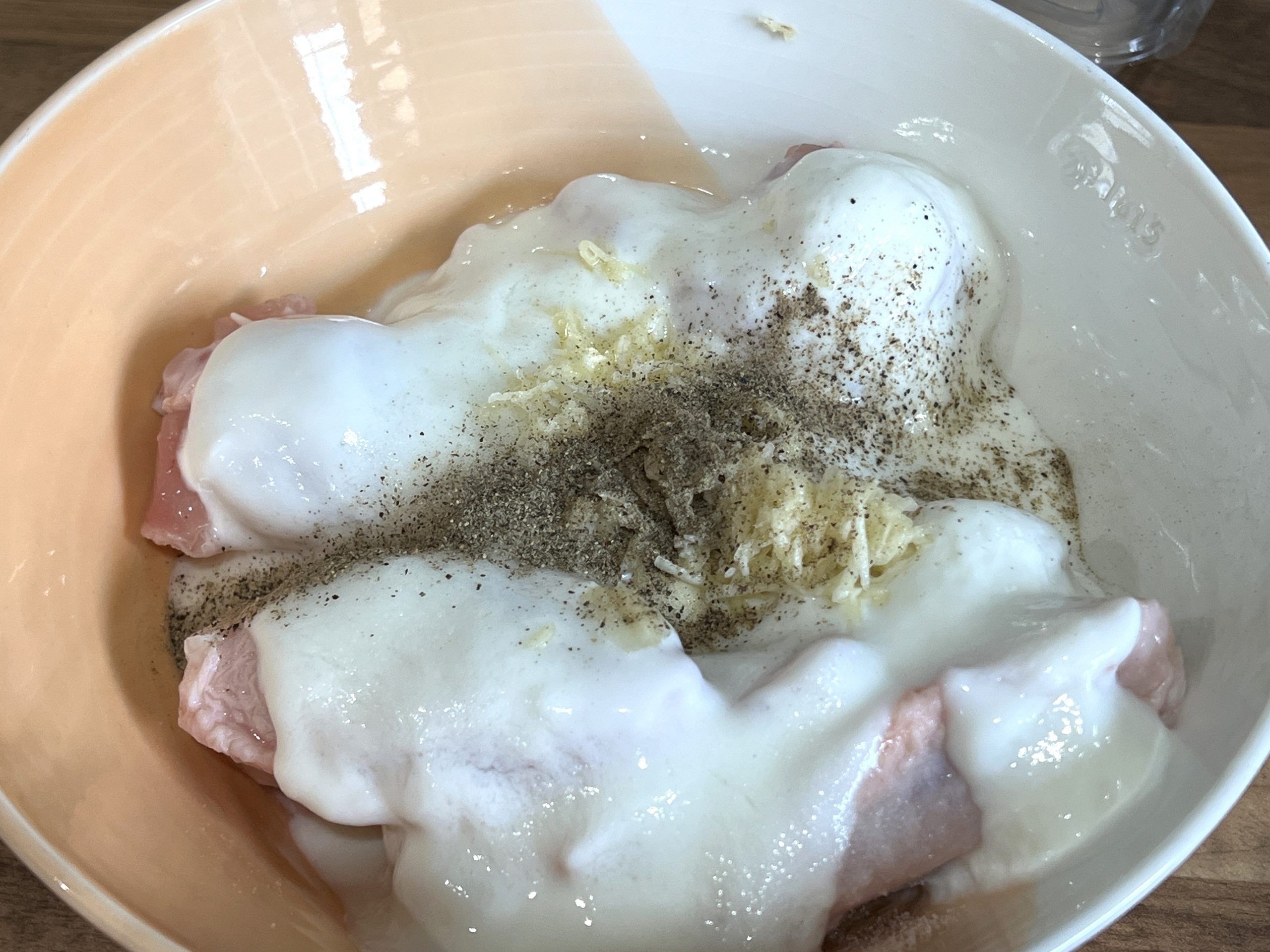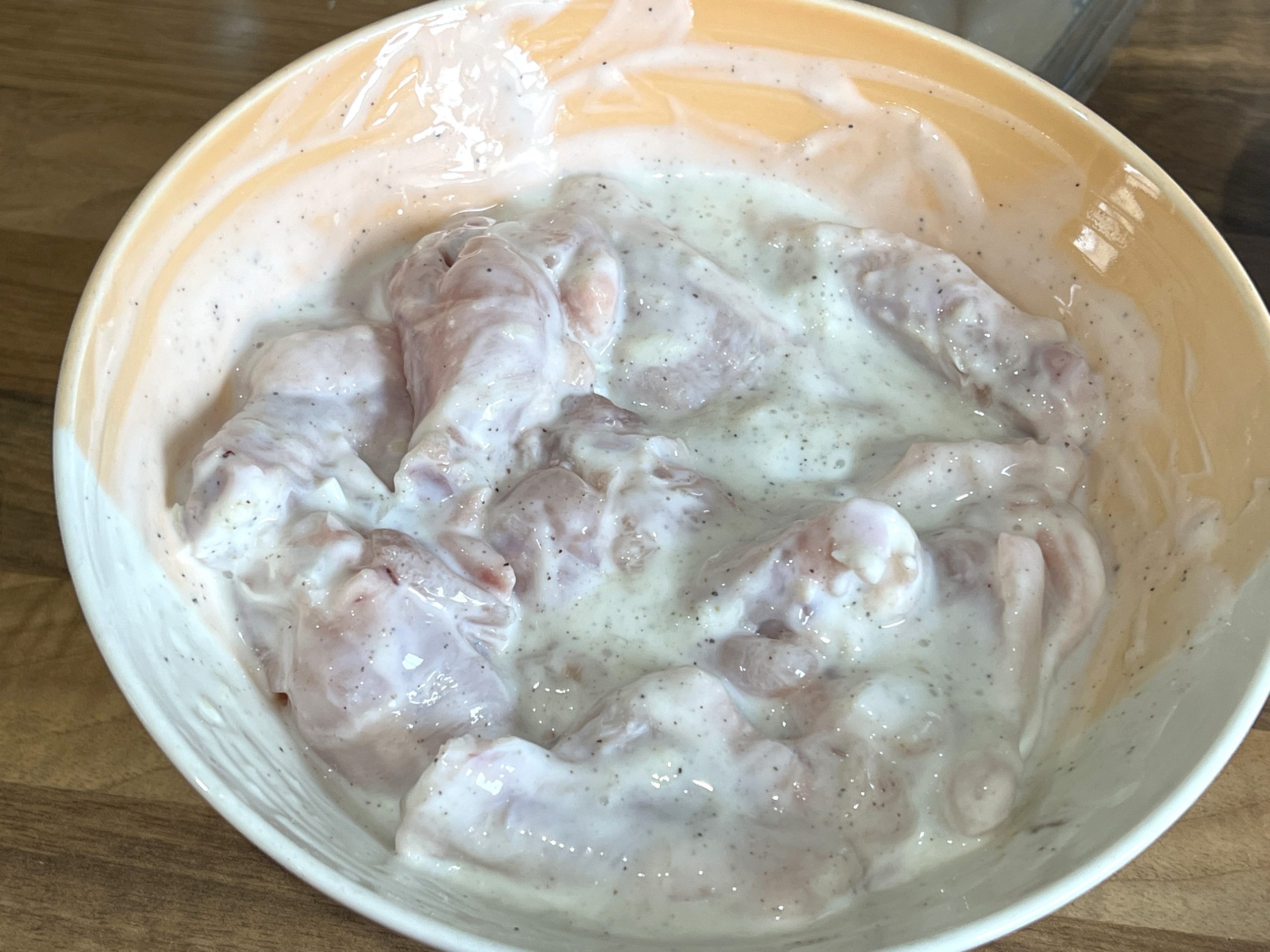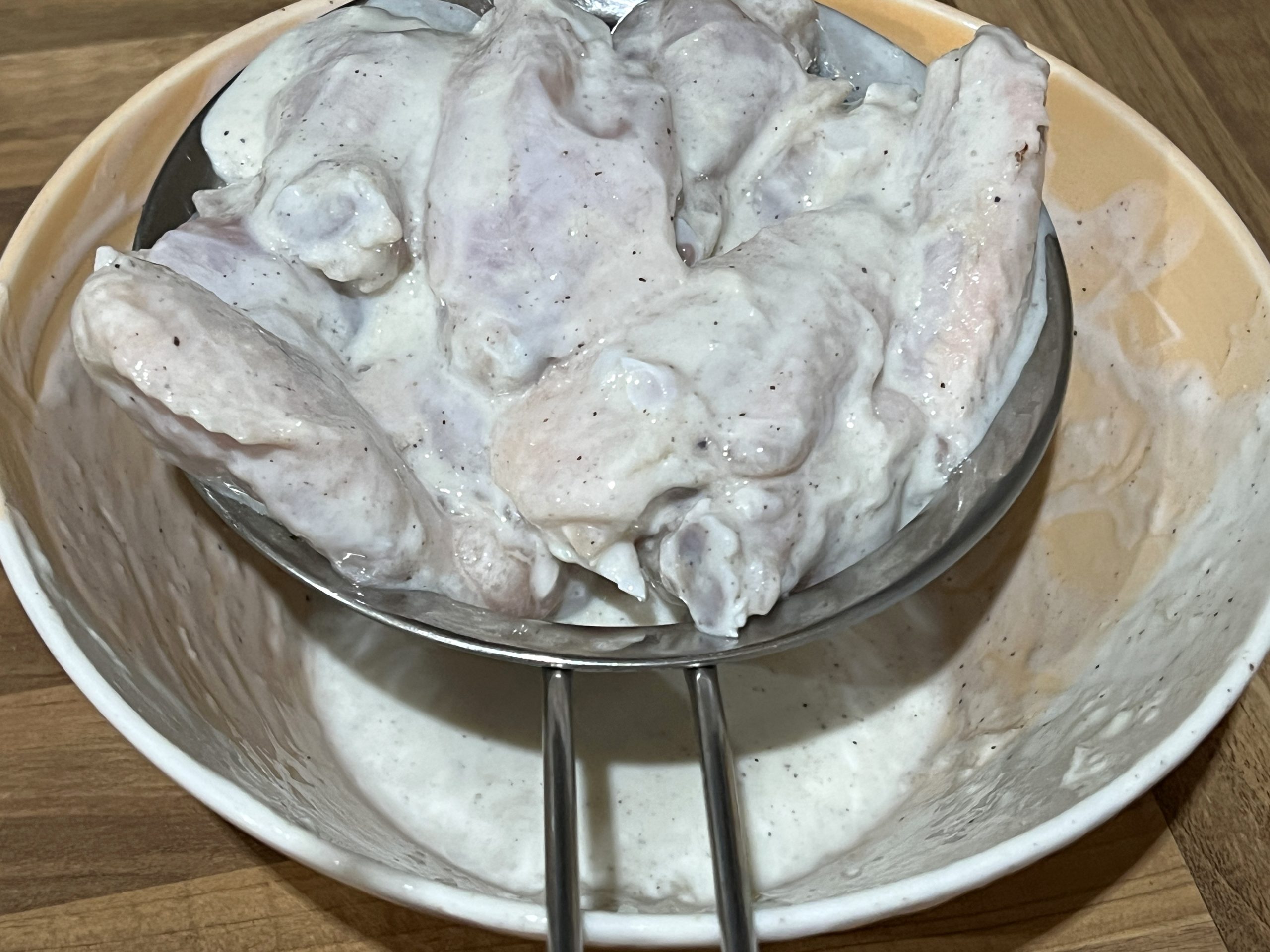 Rinse the chicken in cold water, drain well, and put it into a bowl. Add the buttermilk, salt, garlic and black pepper and mix well. Cover the bowl and leave it in the fridge for about an hour. After an hour drain the excess buttermilk using a sieve for about 5-10 minutes.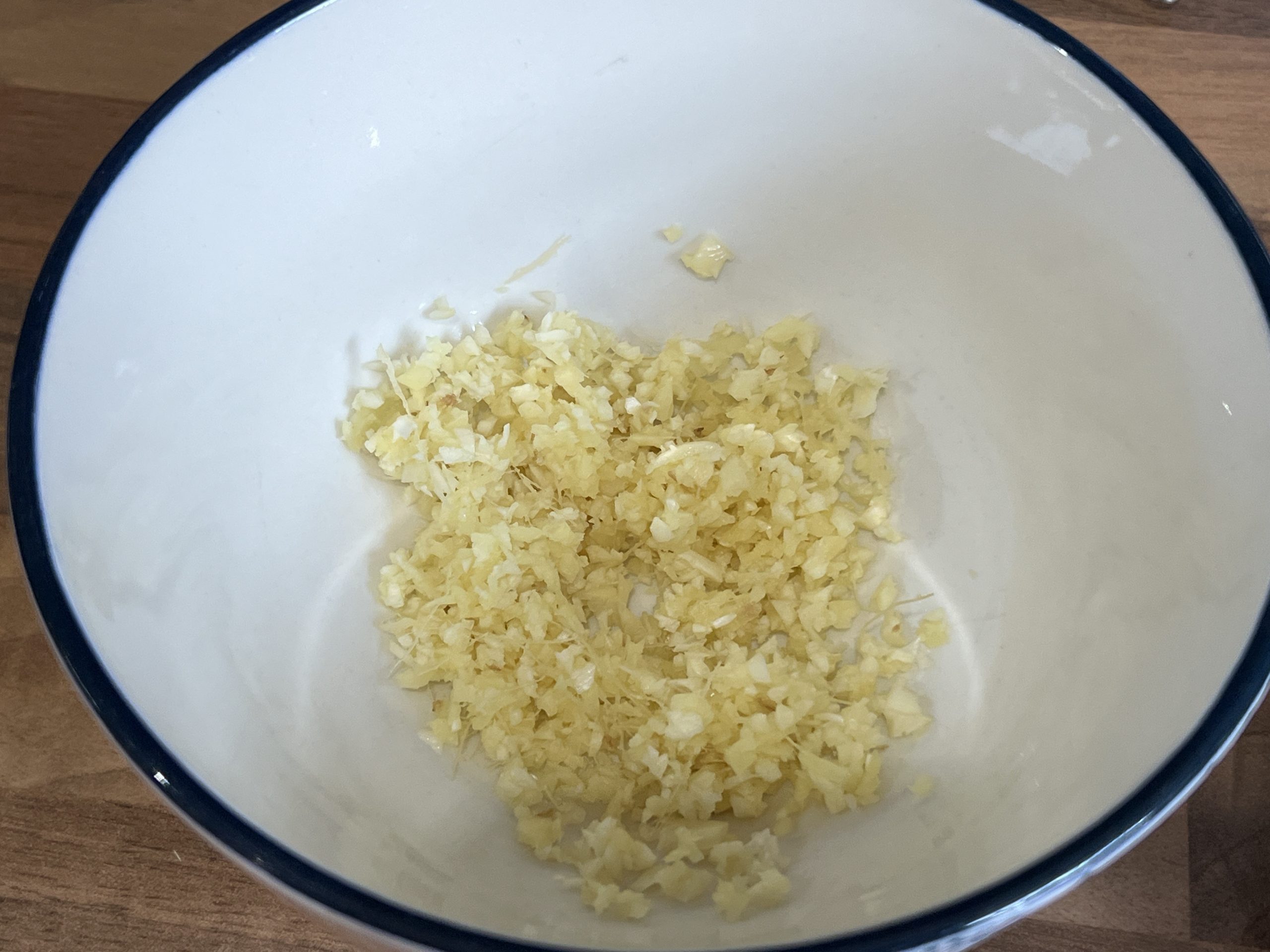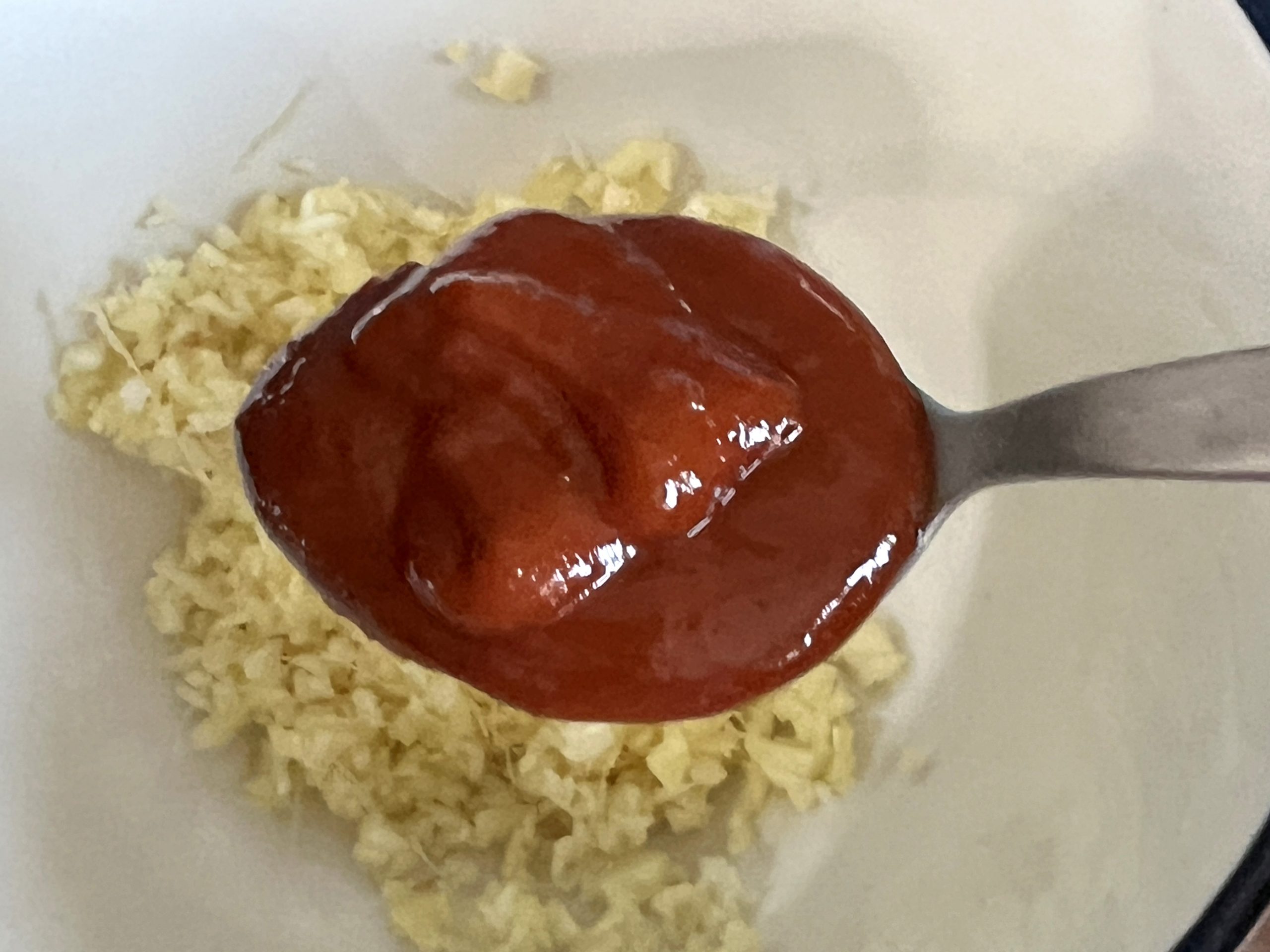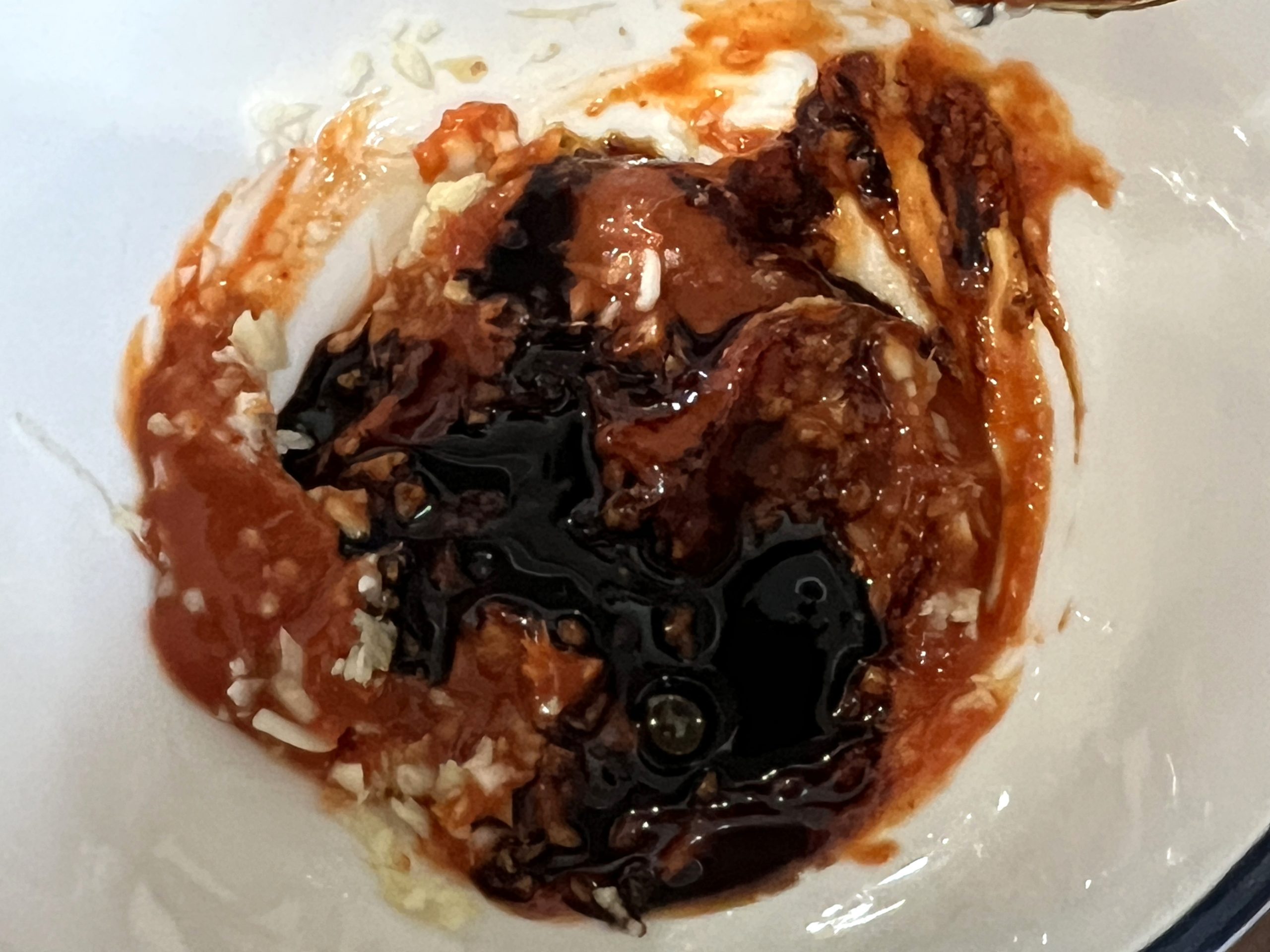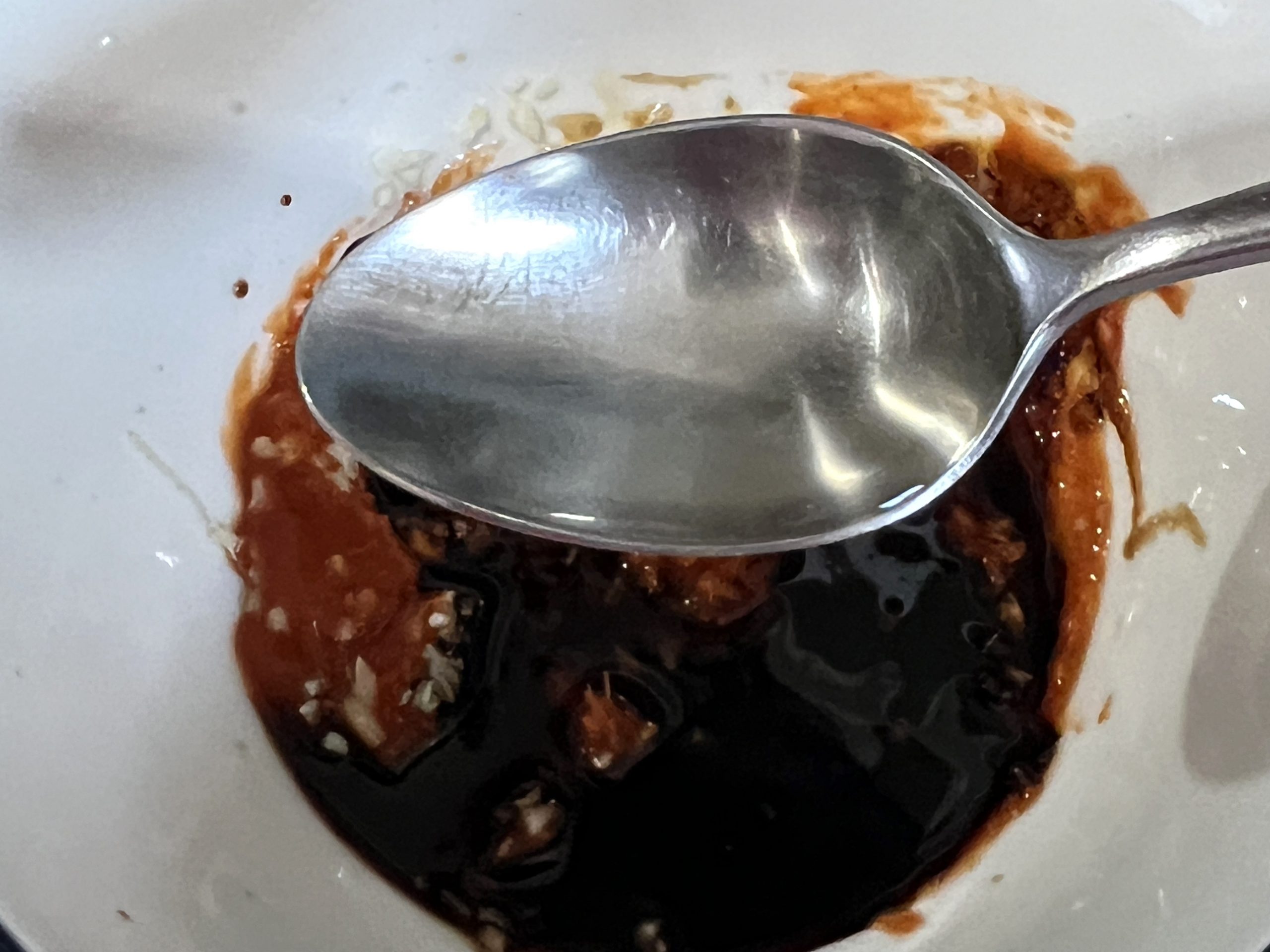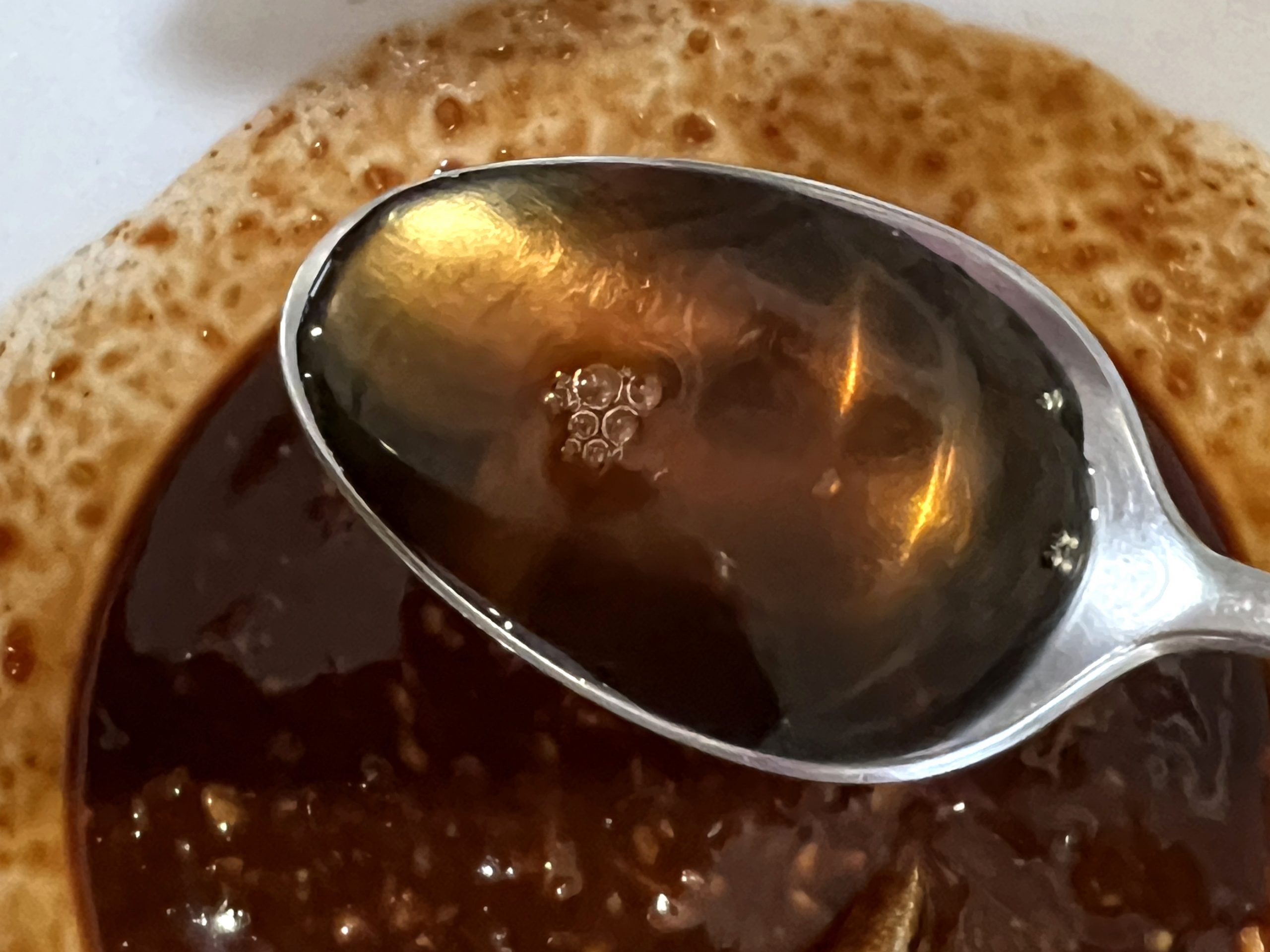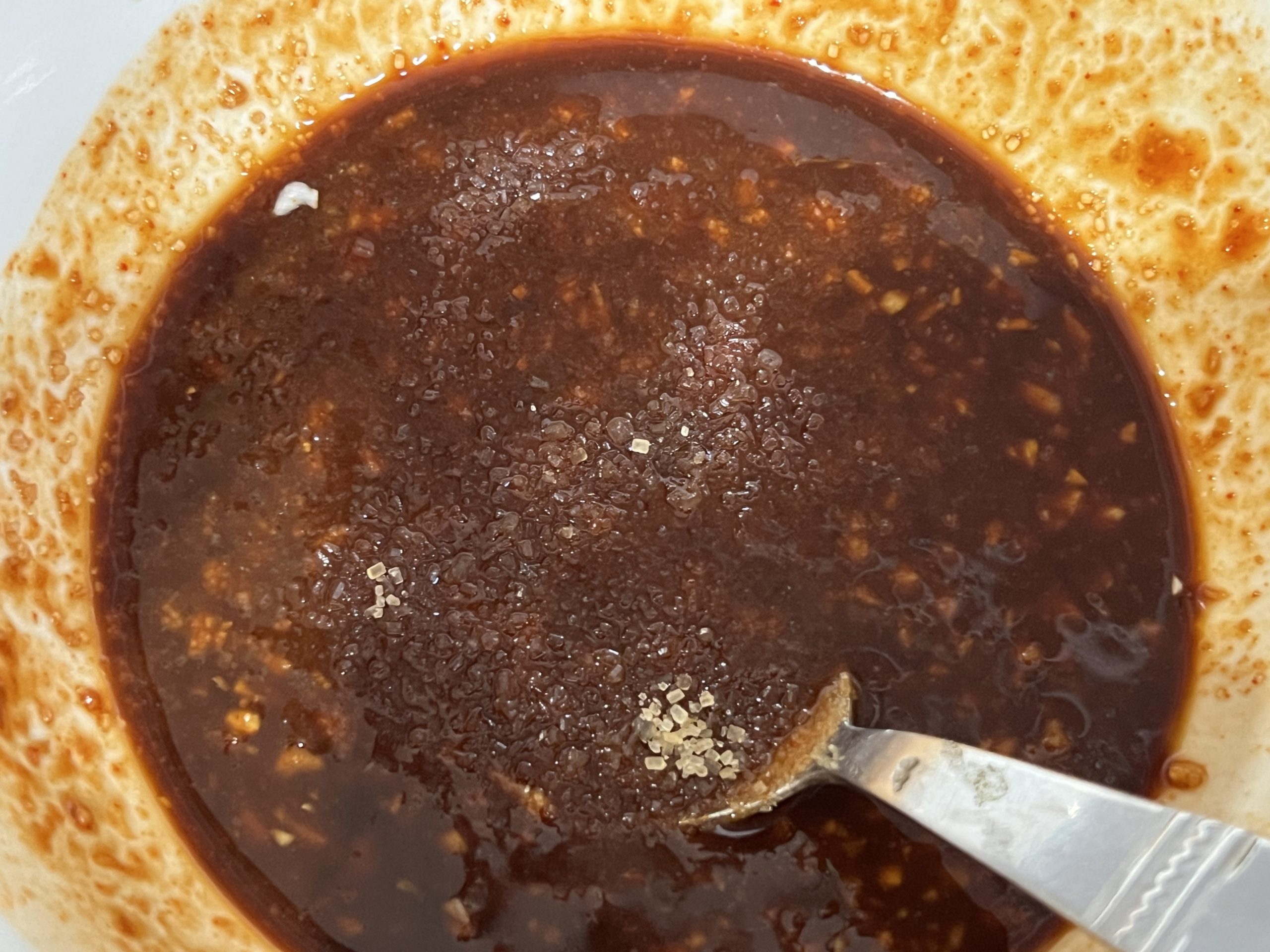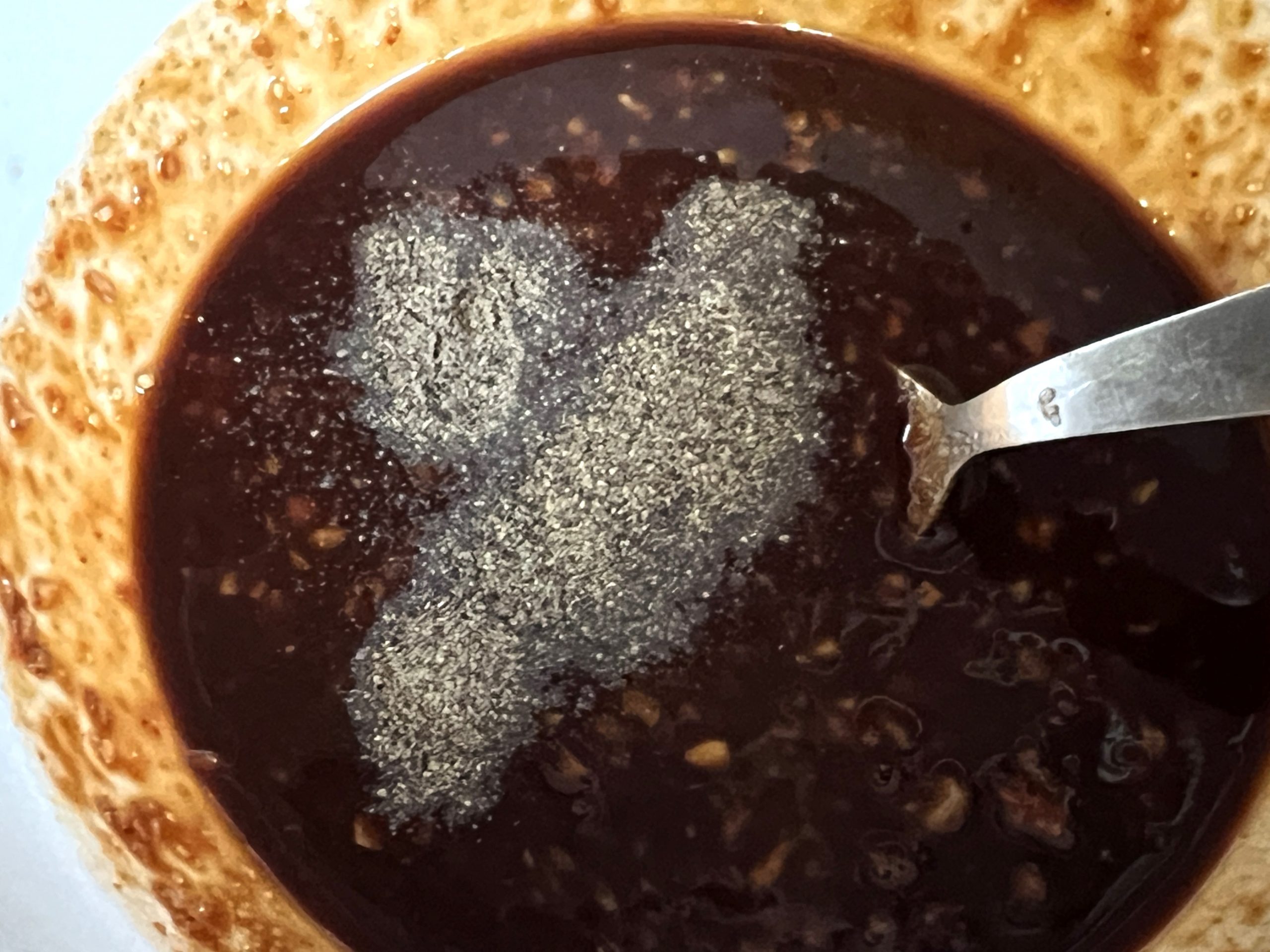 Mix together garlic, gochujang chilli paste, soya sauce, oyster sauce, fish sauce, rice wine, black pepper and honey/sugar. Taste to adjust the seasoning.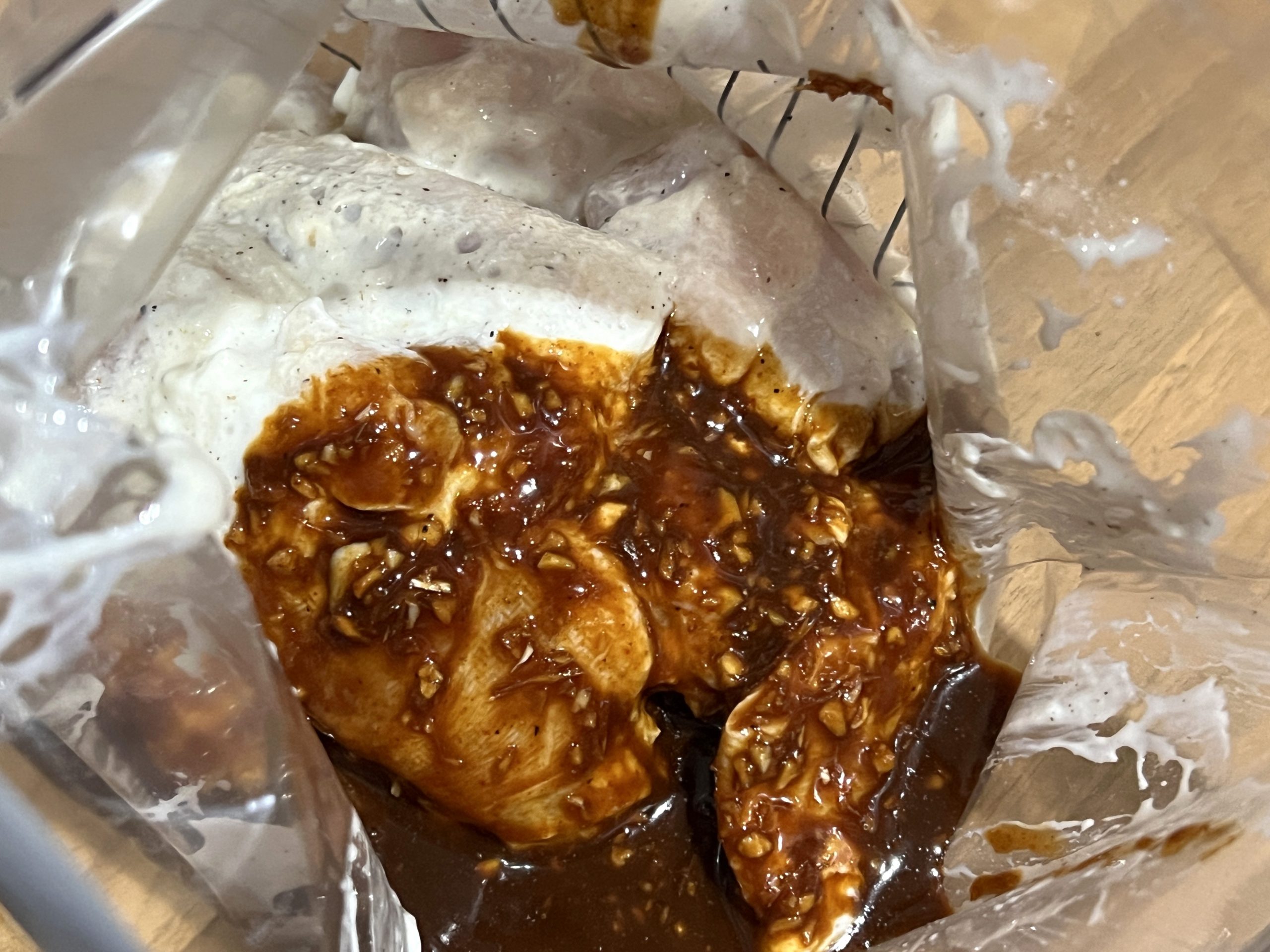 Put the drained chicken in a bowl or a large zipper bag and add the prepared marinade. Seal the bag and massage the chicken so that the marinade coats the chicken evenly. Marinate it for at least 4 hours or preferably overnight in the fridge.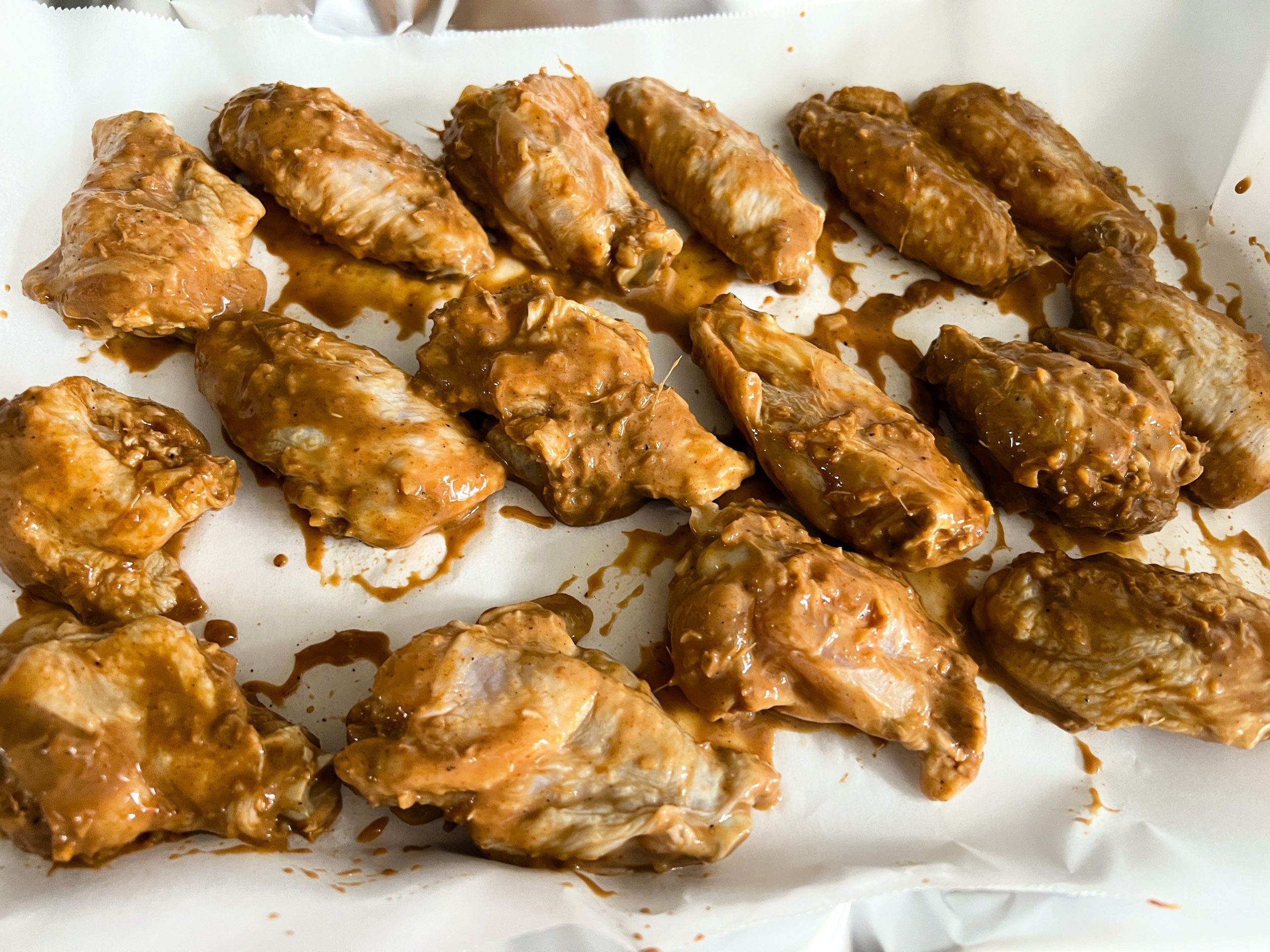 Preheat the oven to 250C/475F/Gas 9.
Line a baking tray with parchment paper and lay down the chicken wings. Make sure they are lined and not stacked up on top of each other.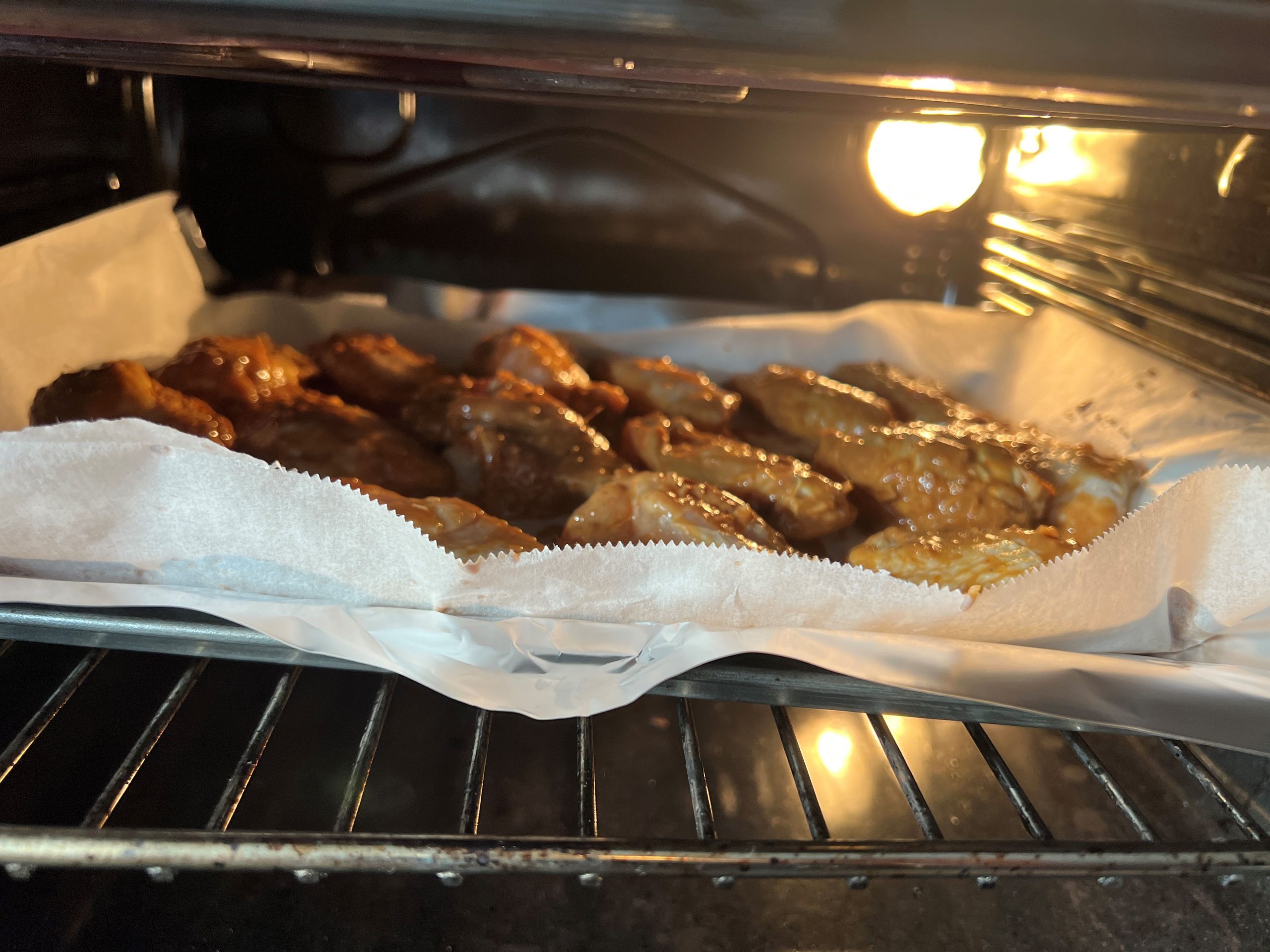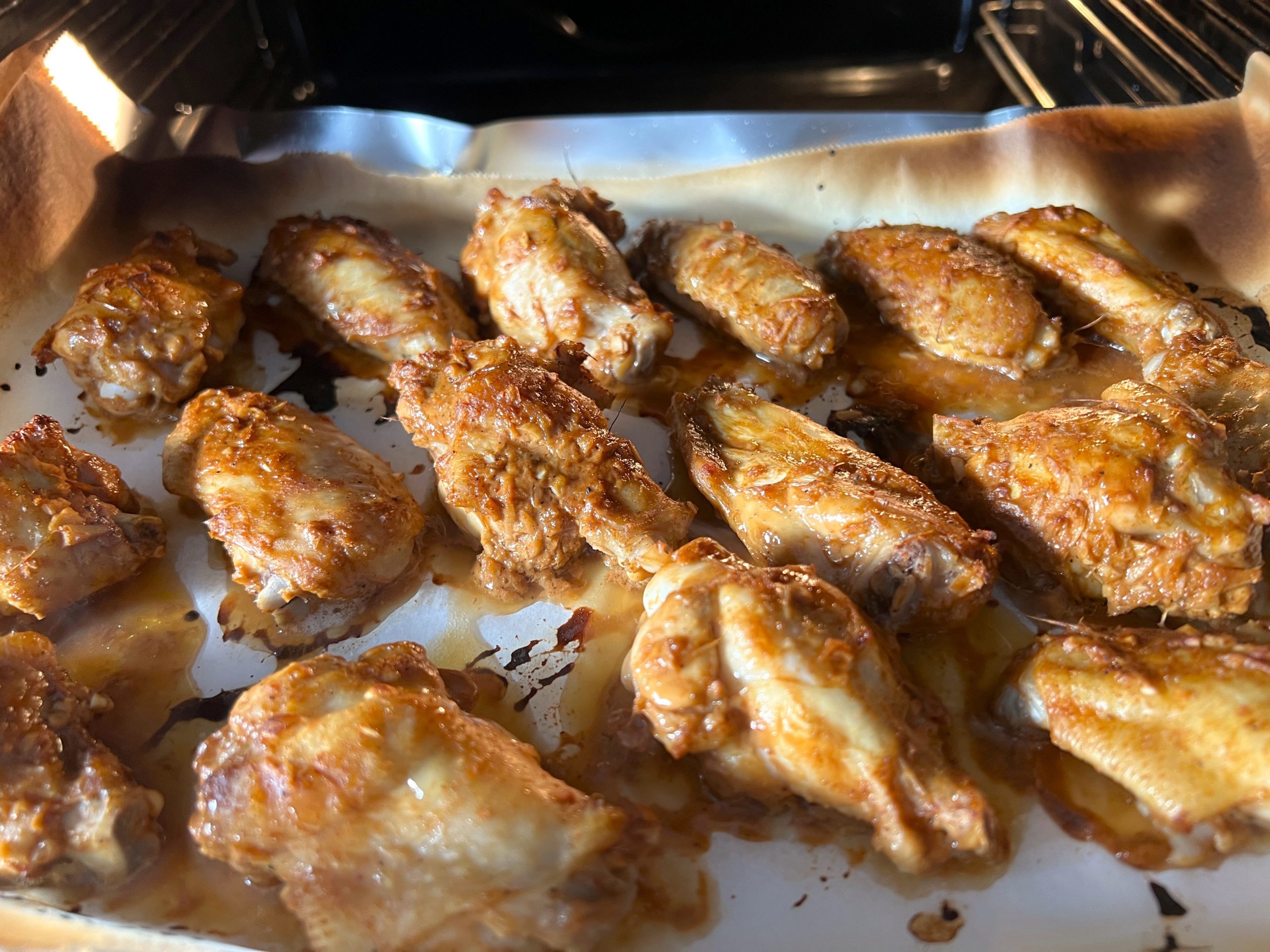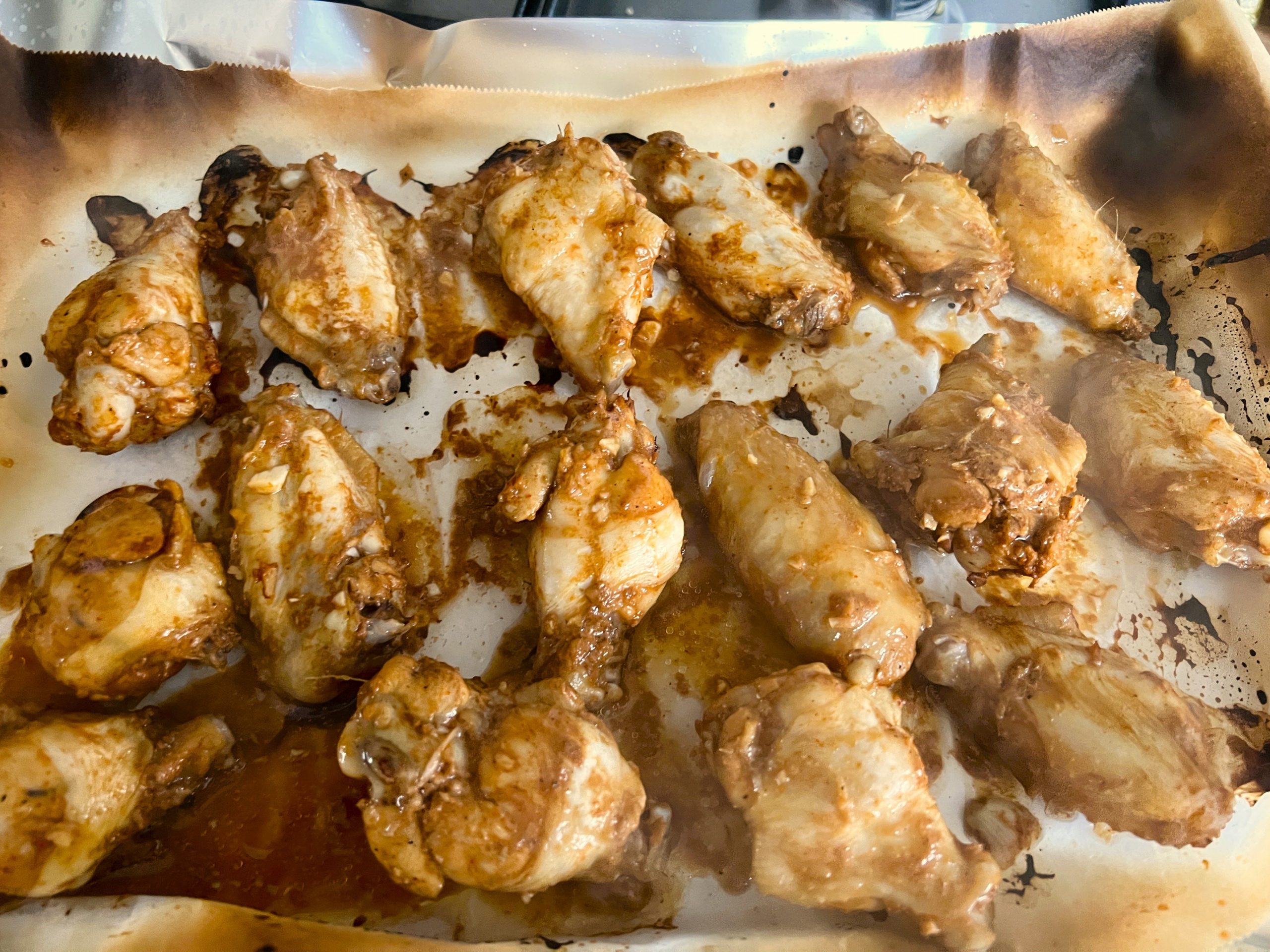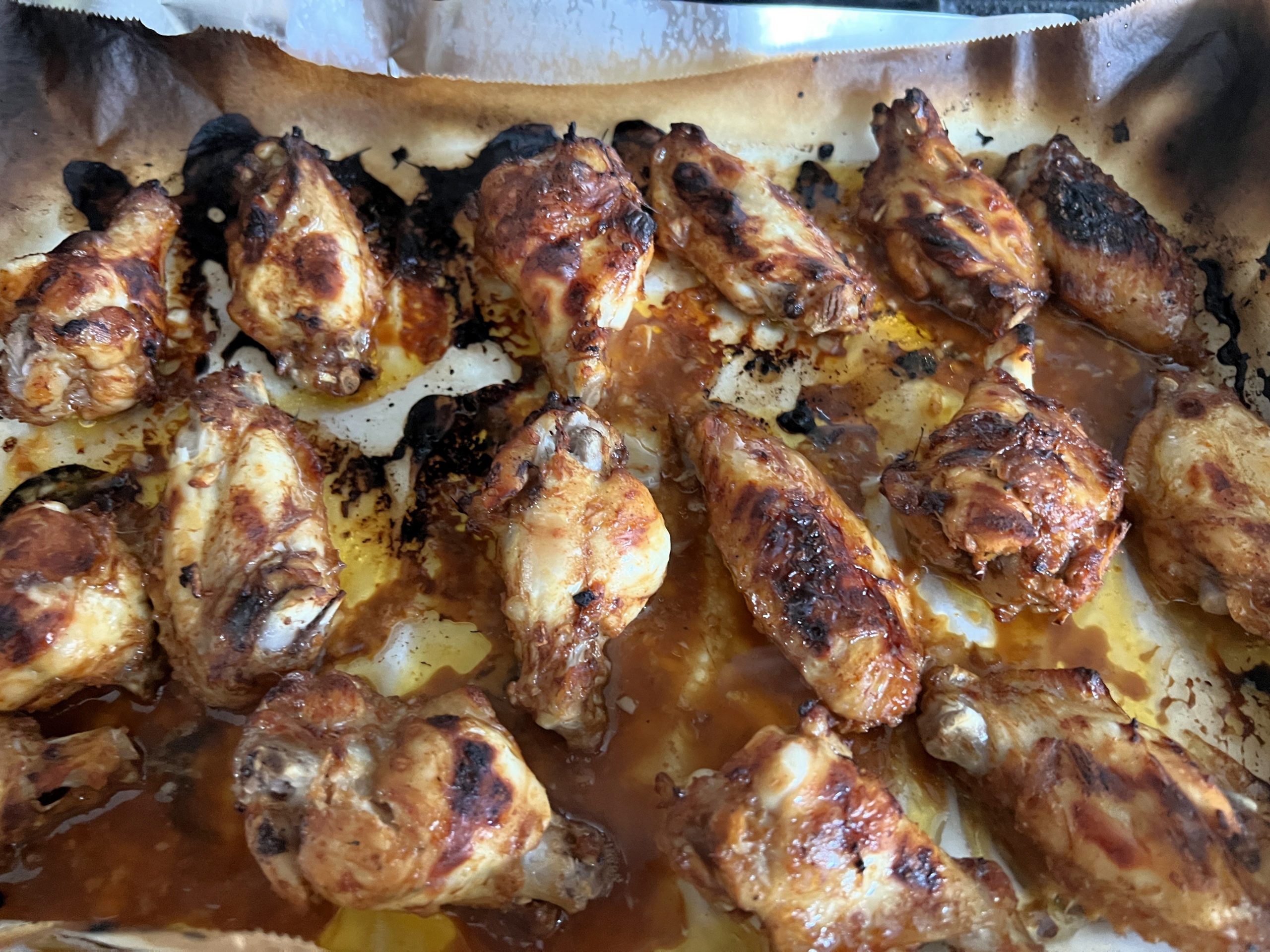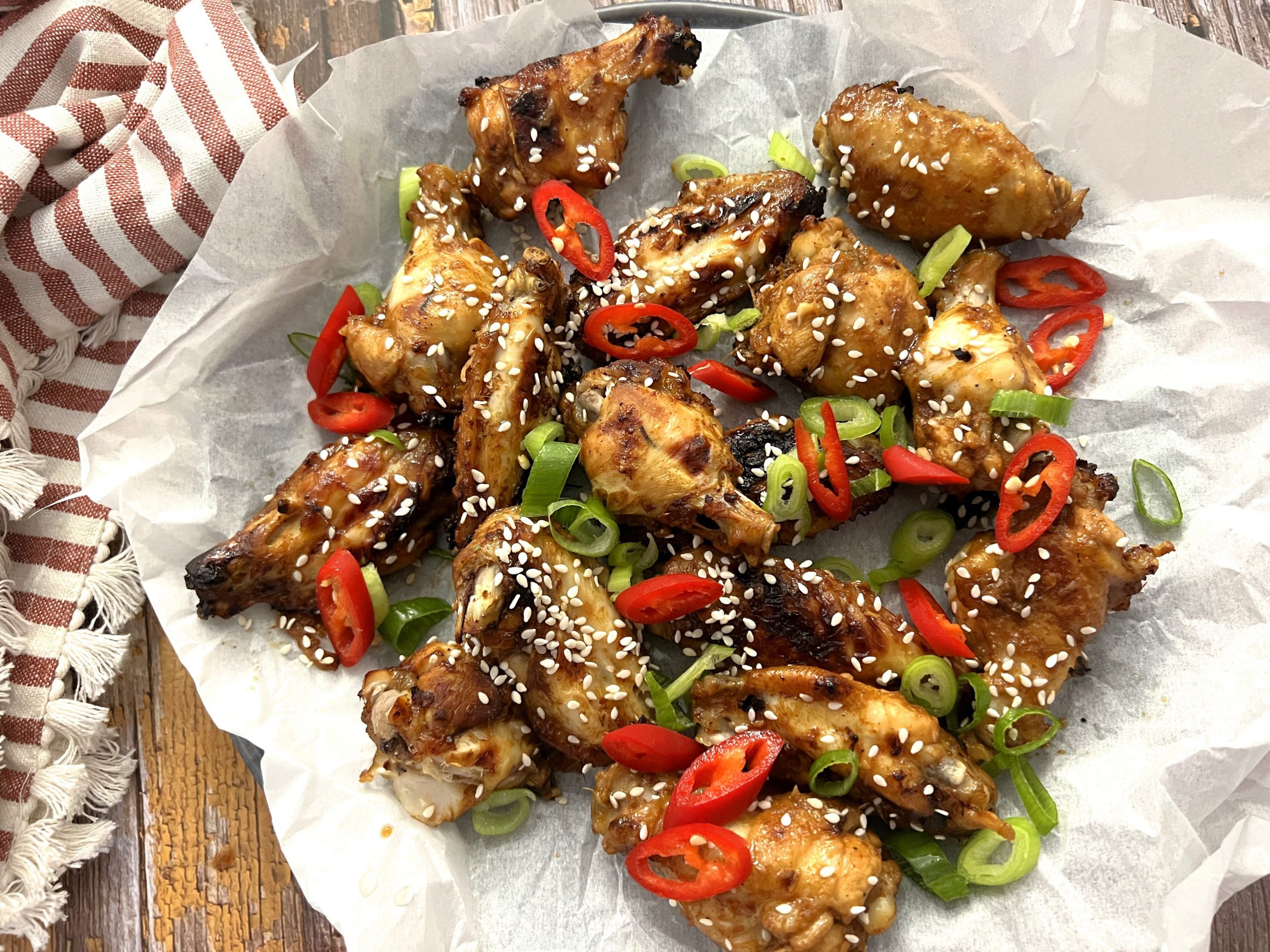 Bake the chicken wings in preheated oven for 10 minutes. Take the tray out and turn the chicken over and put it back in the oven. Bake for 10 more minutes.
Garnish with some sesame seeds, finely chopped spring onions and red chillies.