Broccoli and Courgette Fritters
Broccoli and Courgette Fritters are delicious fritters prepared with broccoli and courgette with fresh herbs and spices.
These fritters are mega delicious and loaded with healthy ingredients. It has so many healthy vegetables and herbs, that I almost consider it to be a crunchy healthy salad just shaped beautifully and shallow fried. Broccoli and Courgette are two of my favourite vegetables. I have been in love with theses vegetable since I first tasted it. The taste, the texture, the colour, I cannot get enough of them, and I find it hard to accept that there are people out there who are unsure of these awesome vegetables.
I cook broccoli often at home and the favourite has to be the burnt garlic broccoli salad, broccoli almond soup or added in rice or mixed vegetables. I don't often combine broccoli and courgette together, but this is a perfect recipe to combine the two healthy vegetables together. You must try these Broccoli and Courgette Fritters if you are a Broccoli lover like me, and you have to especially try it if you hate Broccoli. This recipe will convert you to a broccoli lover!
These fritters are also a great way to use up leftover vegetables. Broccoli and courgette make up the bulk of these fritters and the flavour, but if you have some other, similar vegetables you want to use up, you can add that in. Cauliflower, corn, kale, spinach all works lovely with this recipe. These fritters truly take the vegetables to a whole new level. They are crispy, golden, and super flavourful with an added bonus of being very easy to make.
This recipe is one of my favourite ways to sneak in vegetables for children as both broccoli and courgette are loaded with many important vitamins, minerals and antioxidants with a high fiber content and a low-calorie content.
Ingredients
1 cup grated broccoli
1 cup grated courgette/zucchini
½ cup finely chopped coriander leaves
1 cup finely chopped onion
1 teaspoon finely chopped green chilies
½ cup finely chopped parsley
½ cup basil leaves
1 cup breadcrumbs
½ cup plain flour
½ cup finely chopped spring onions
Salt to taste
2 teaspoons black pepper
2 teaspoons cumin powder
4-5 tablespoons oil for shallow frying
Directions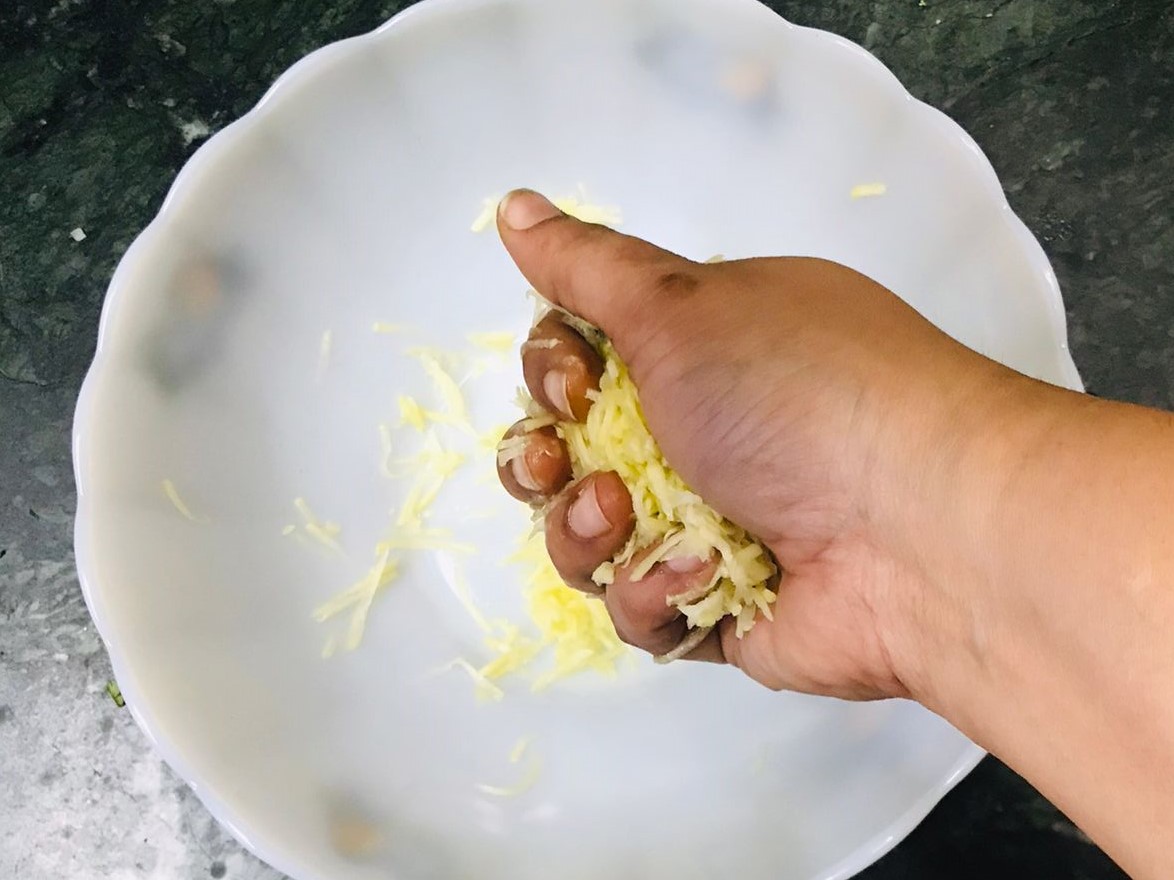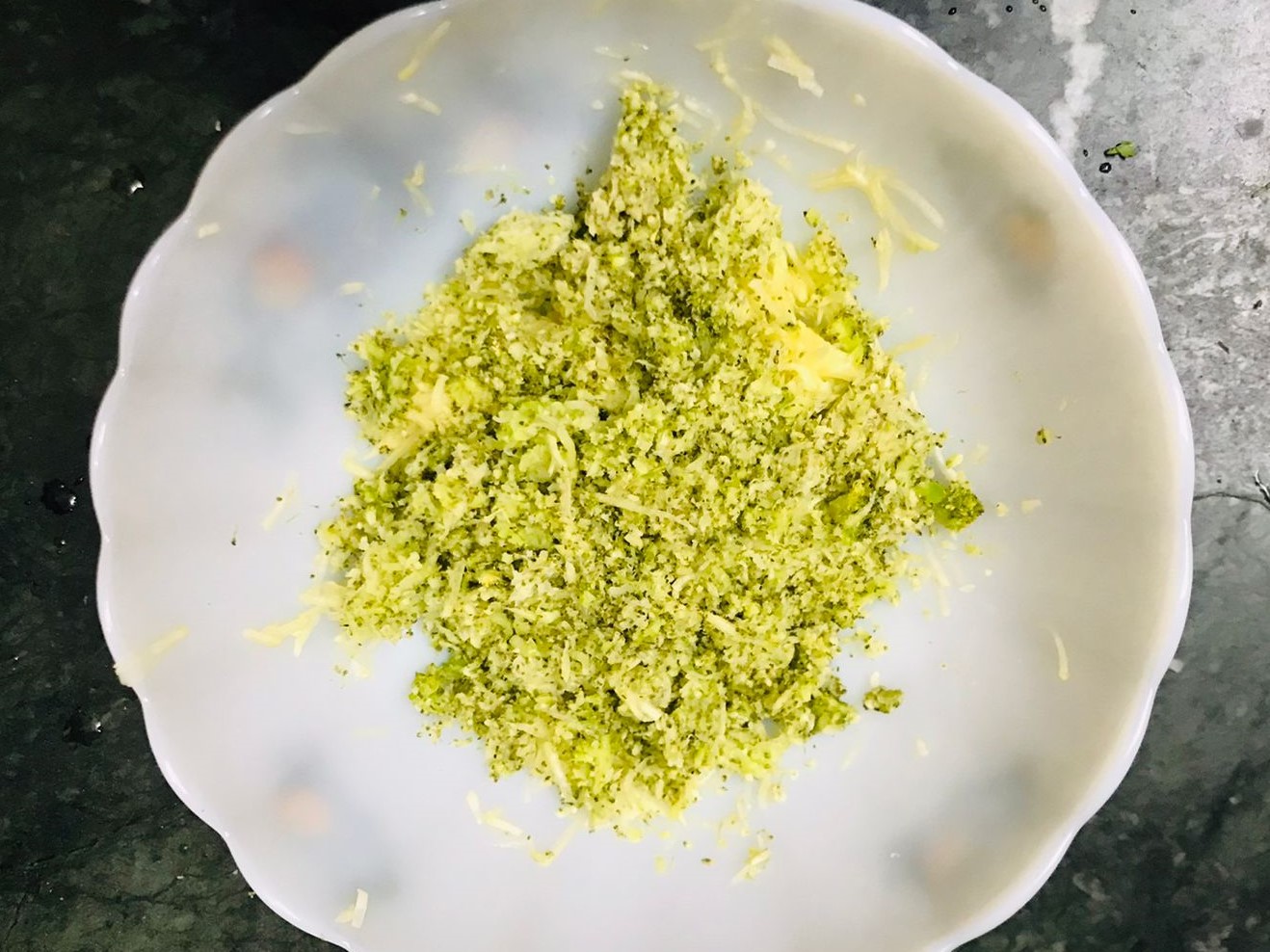 Squeeze the grated broccoli and courgette to drain off the excess water.
Add them to a bowl and mix.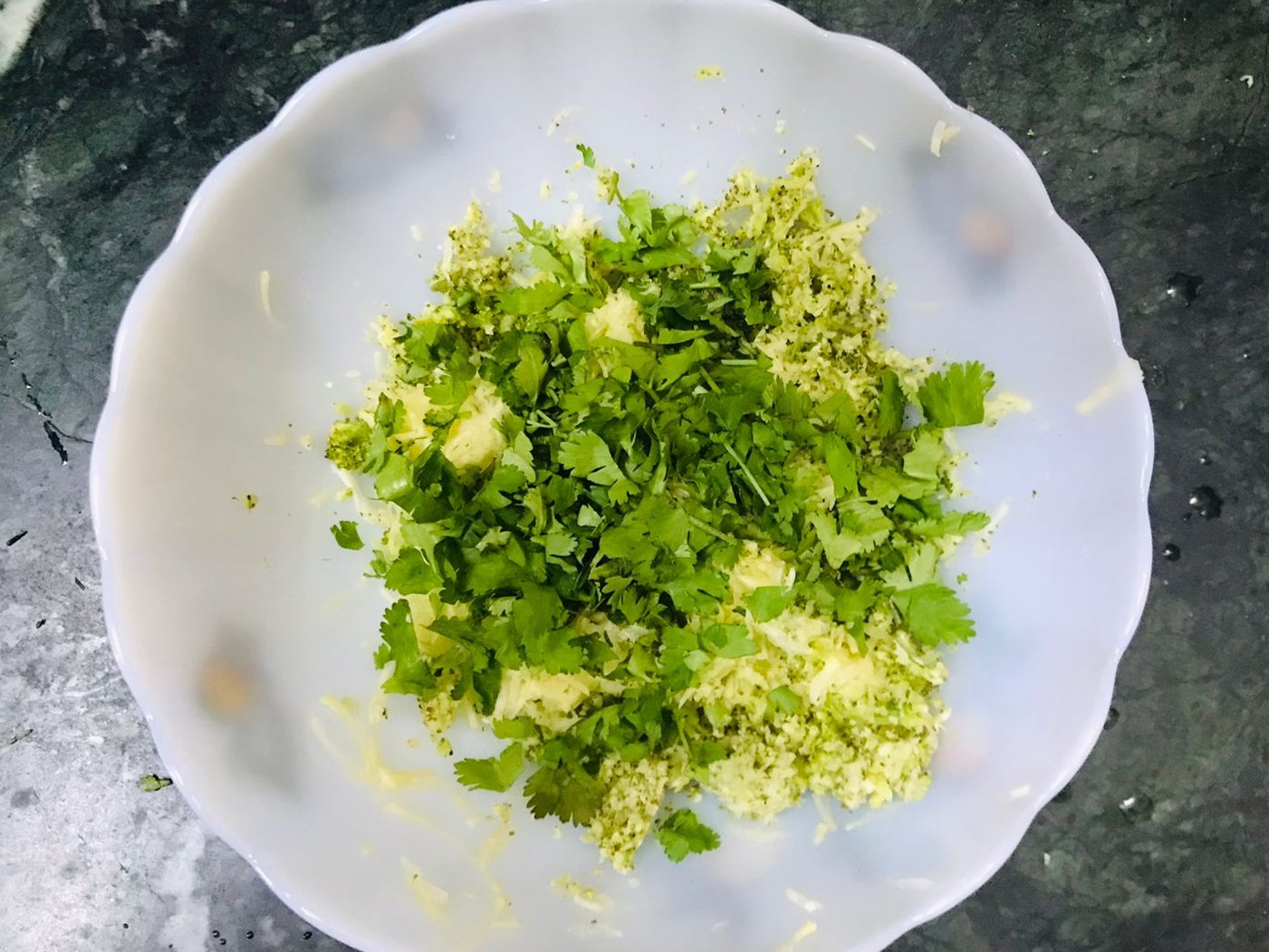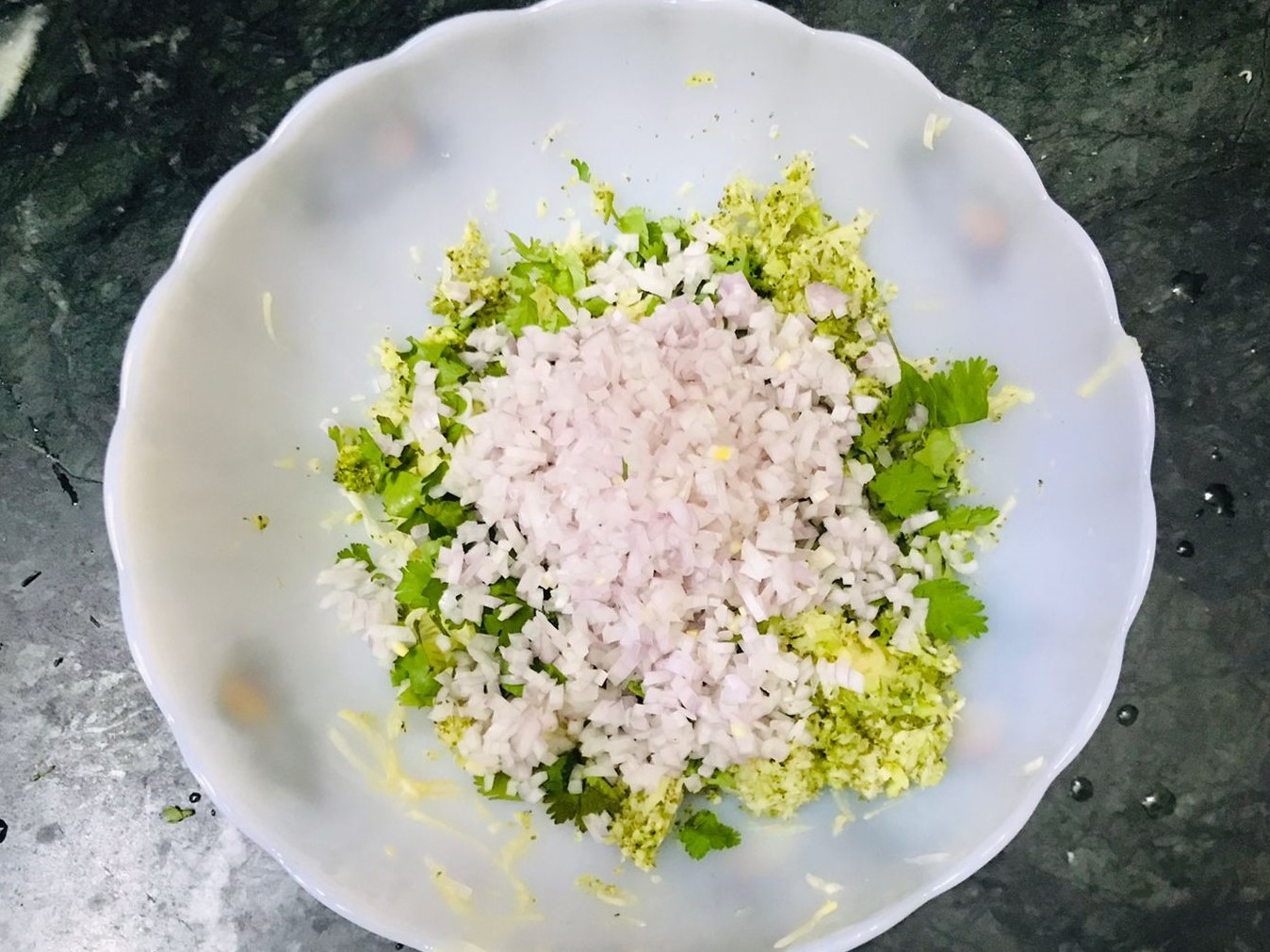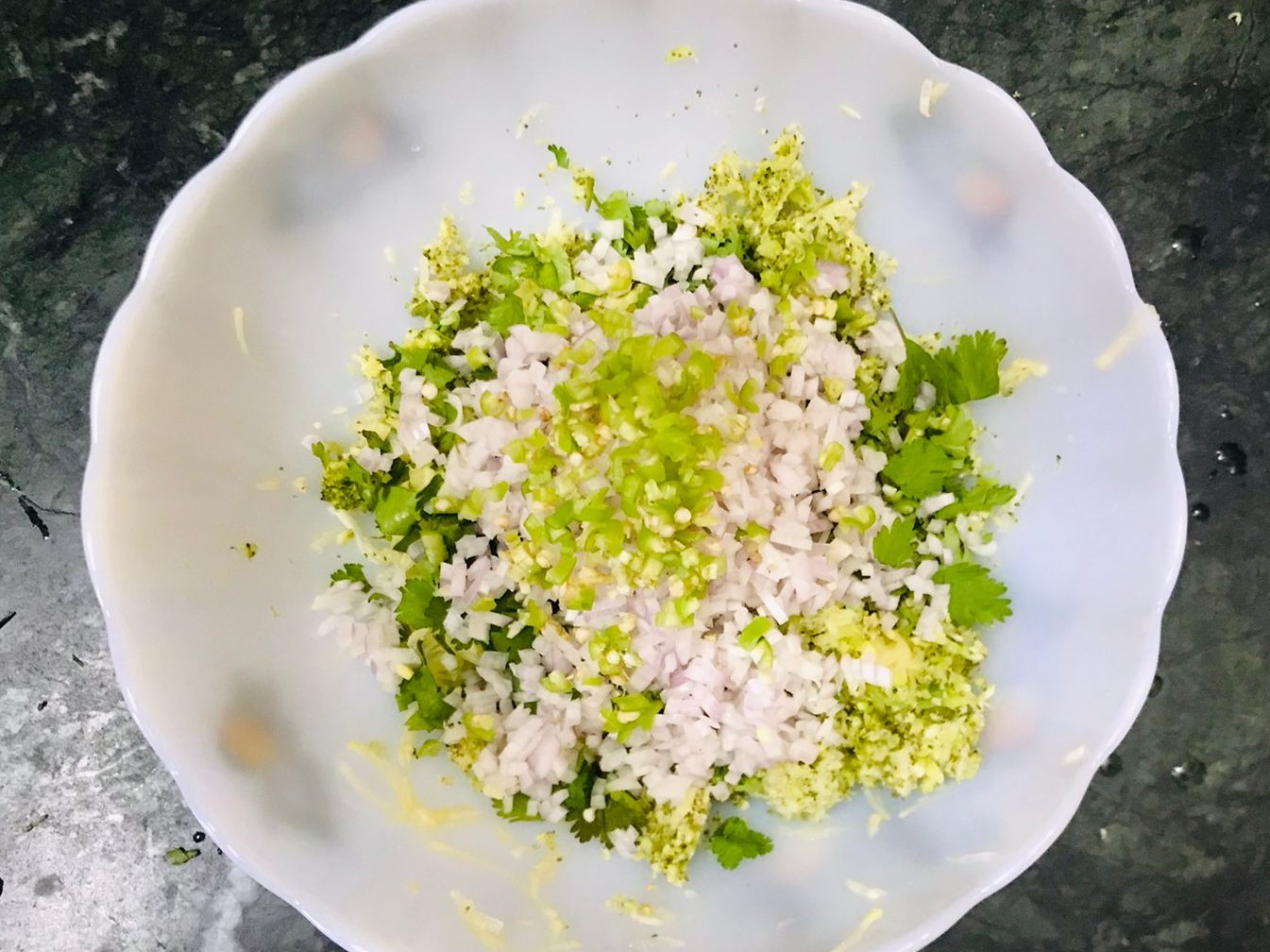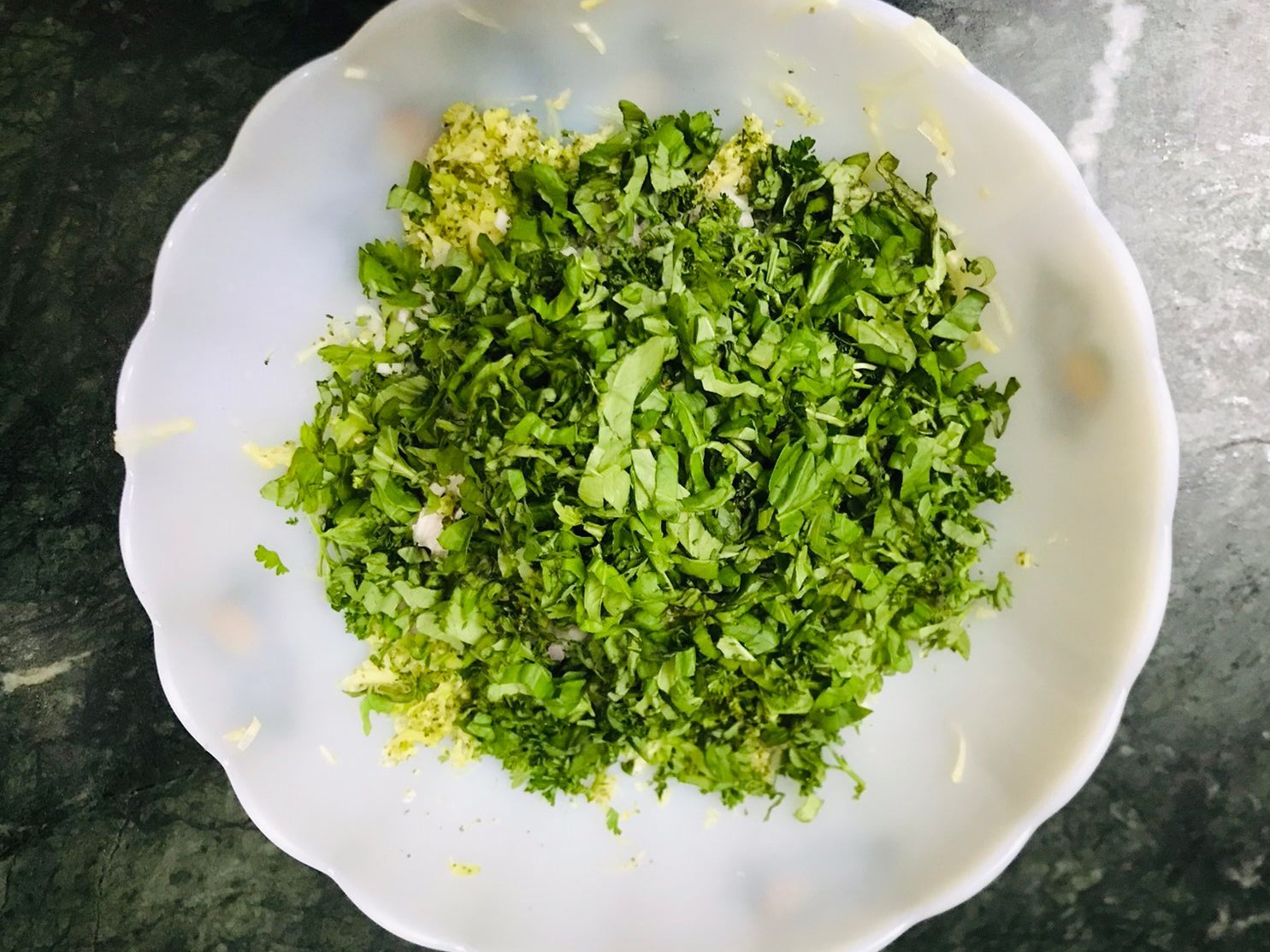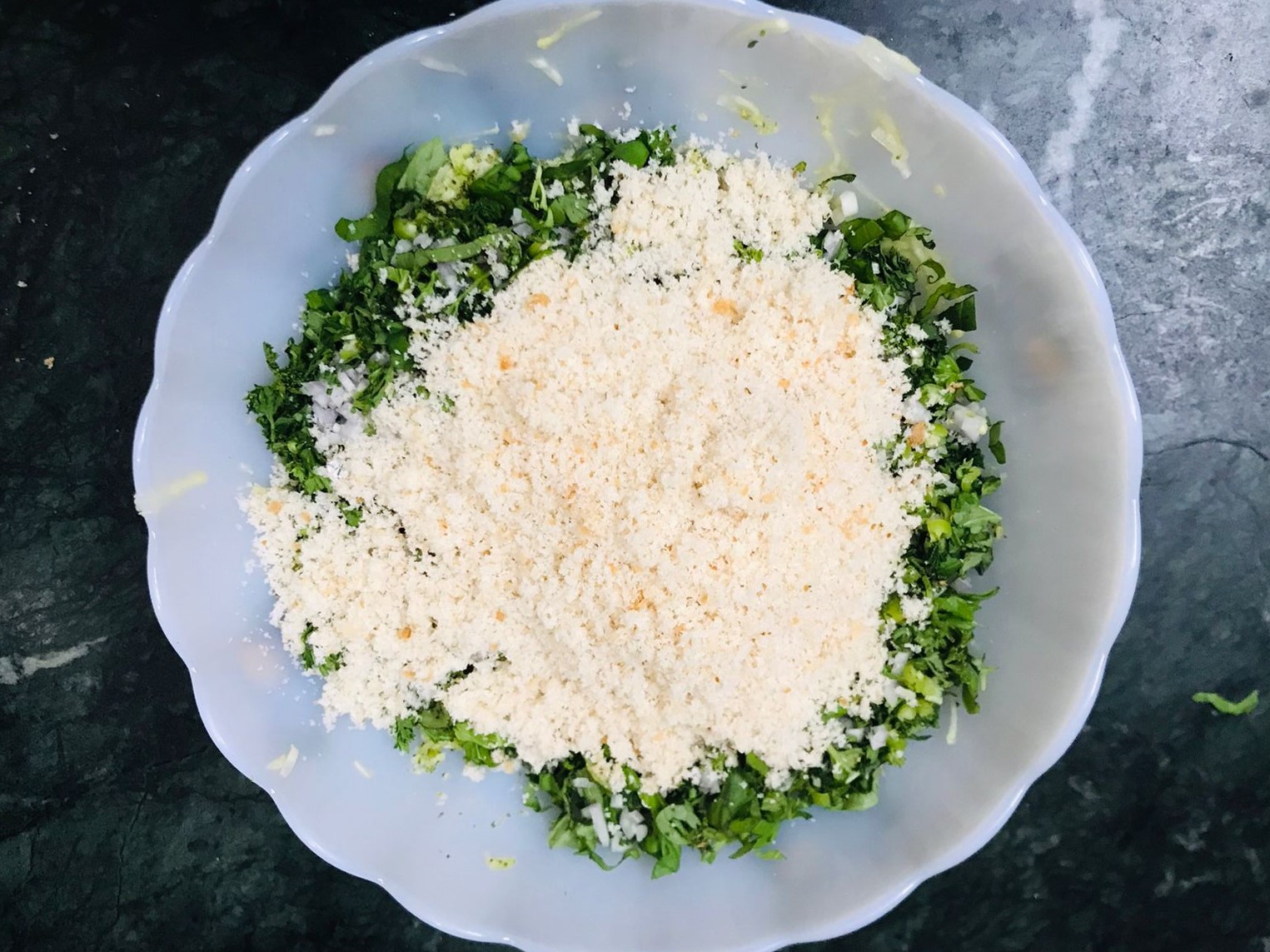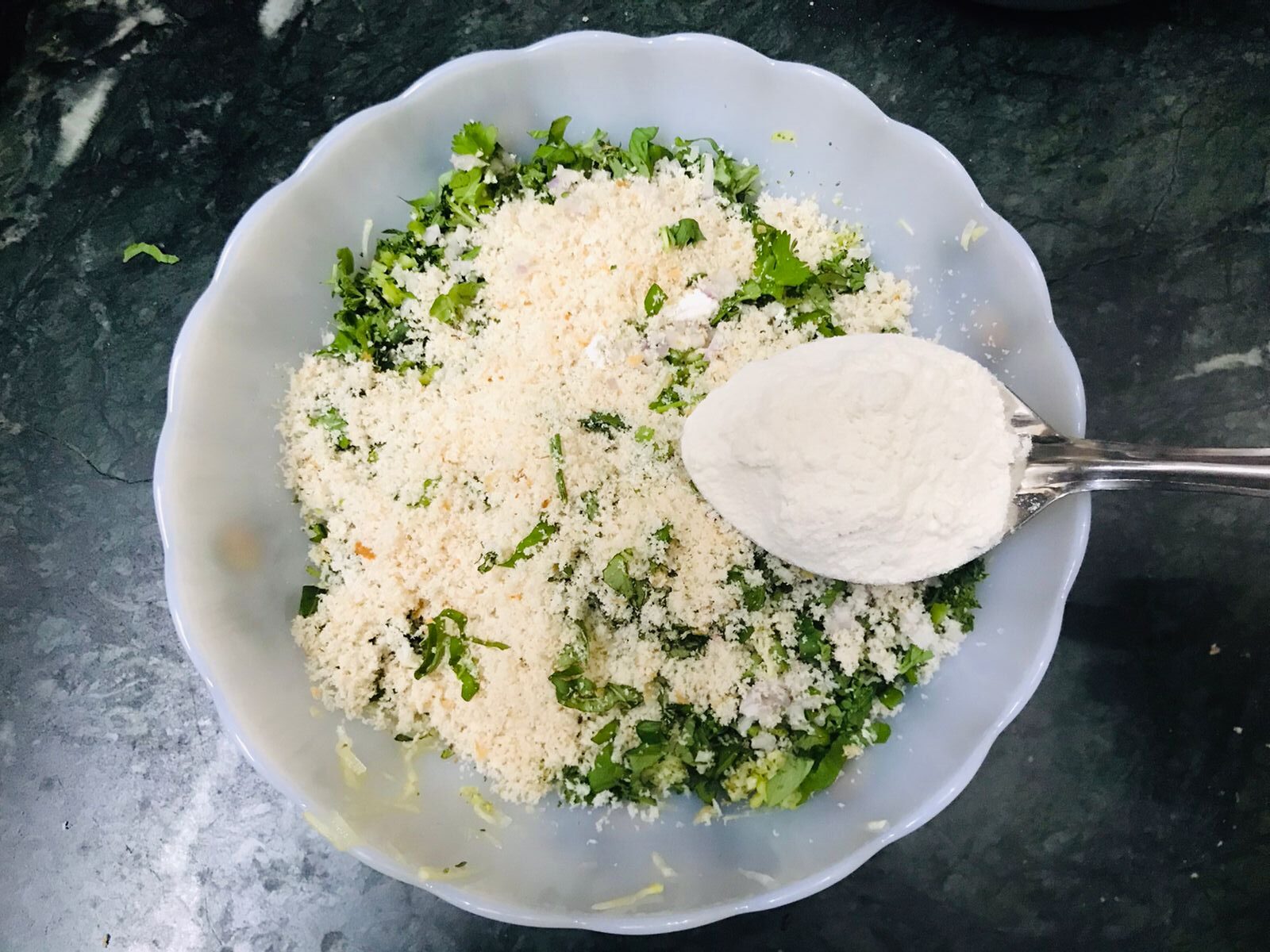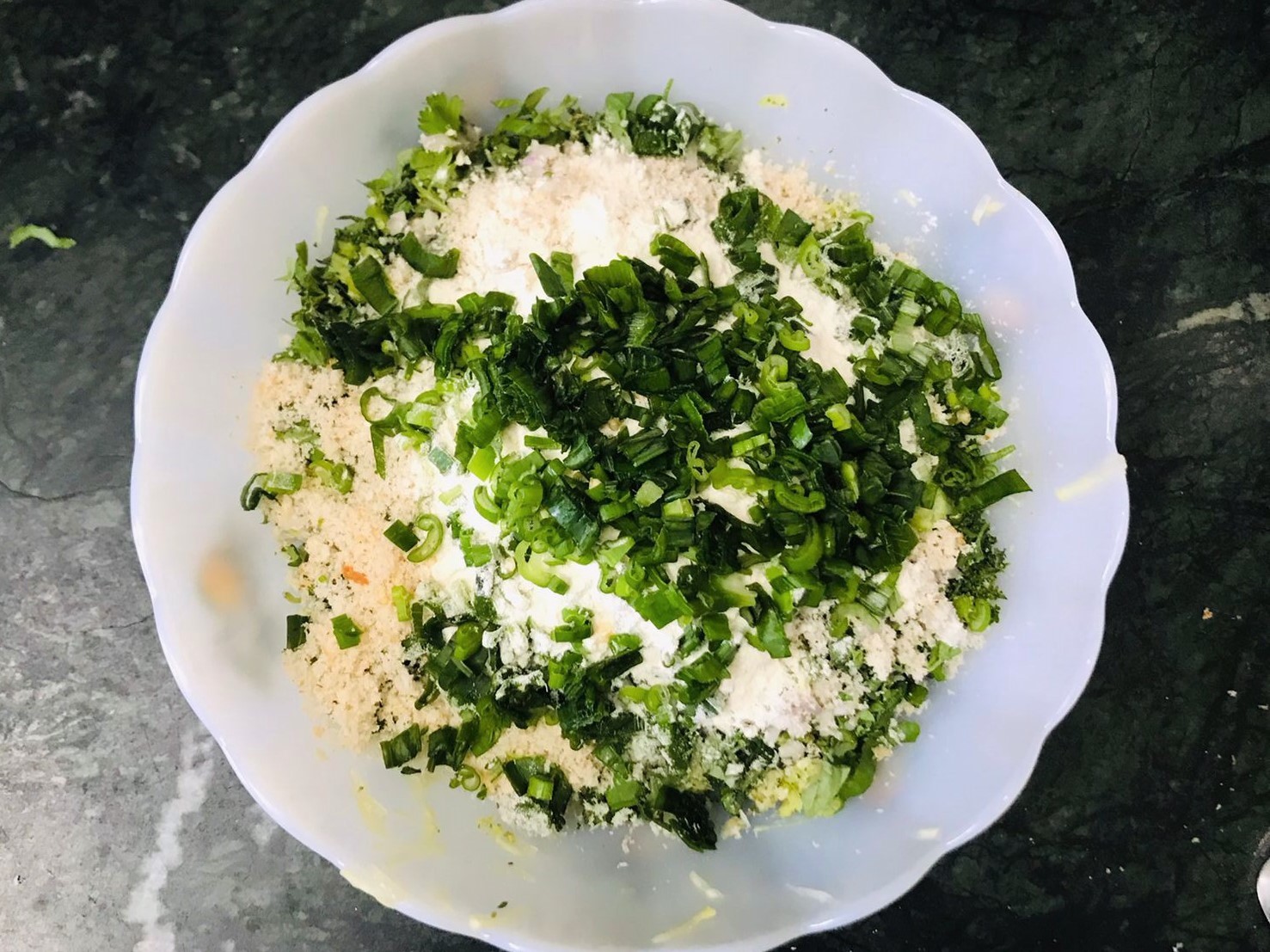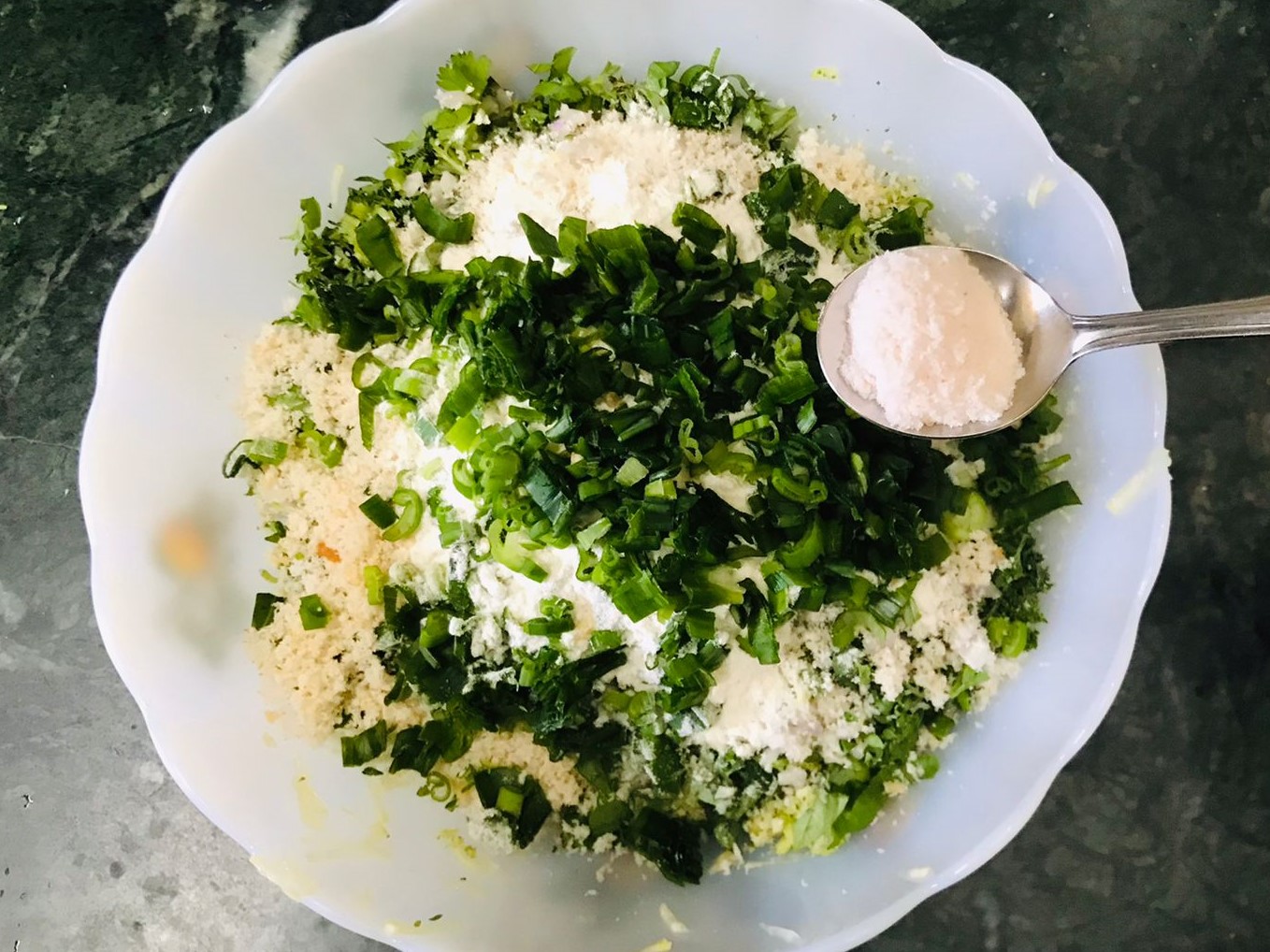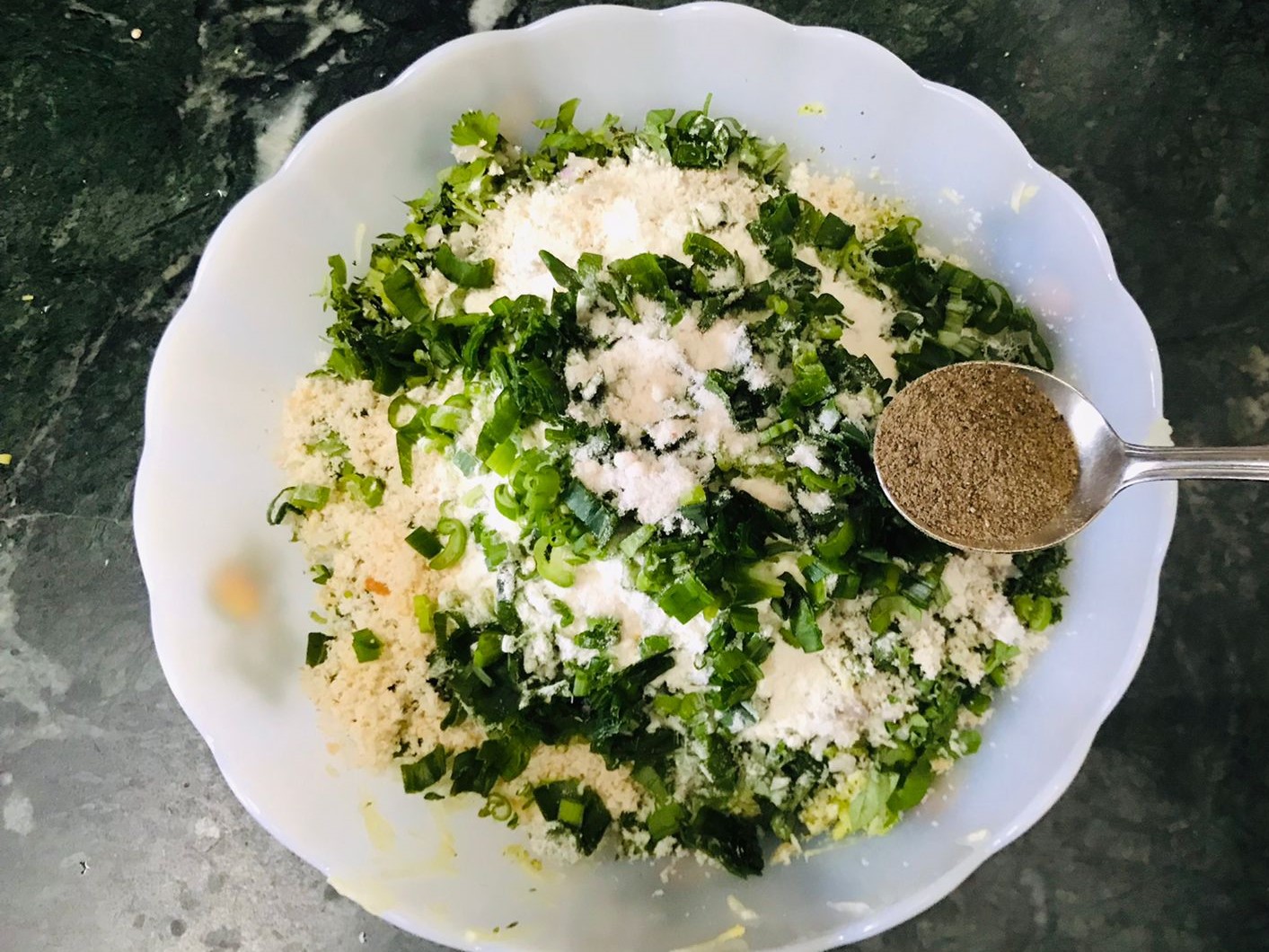 To the broccoli and courgette add the coriander leaves, onion, green chilies, parsley, basil, breadcrumbs, plain flour, spring onions, salt, black pepper and cumin powder.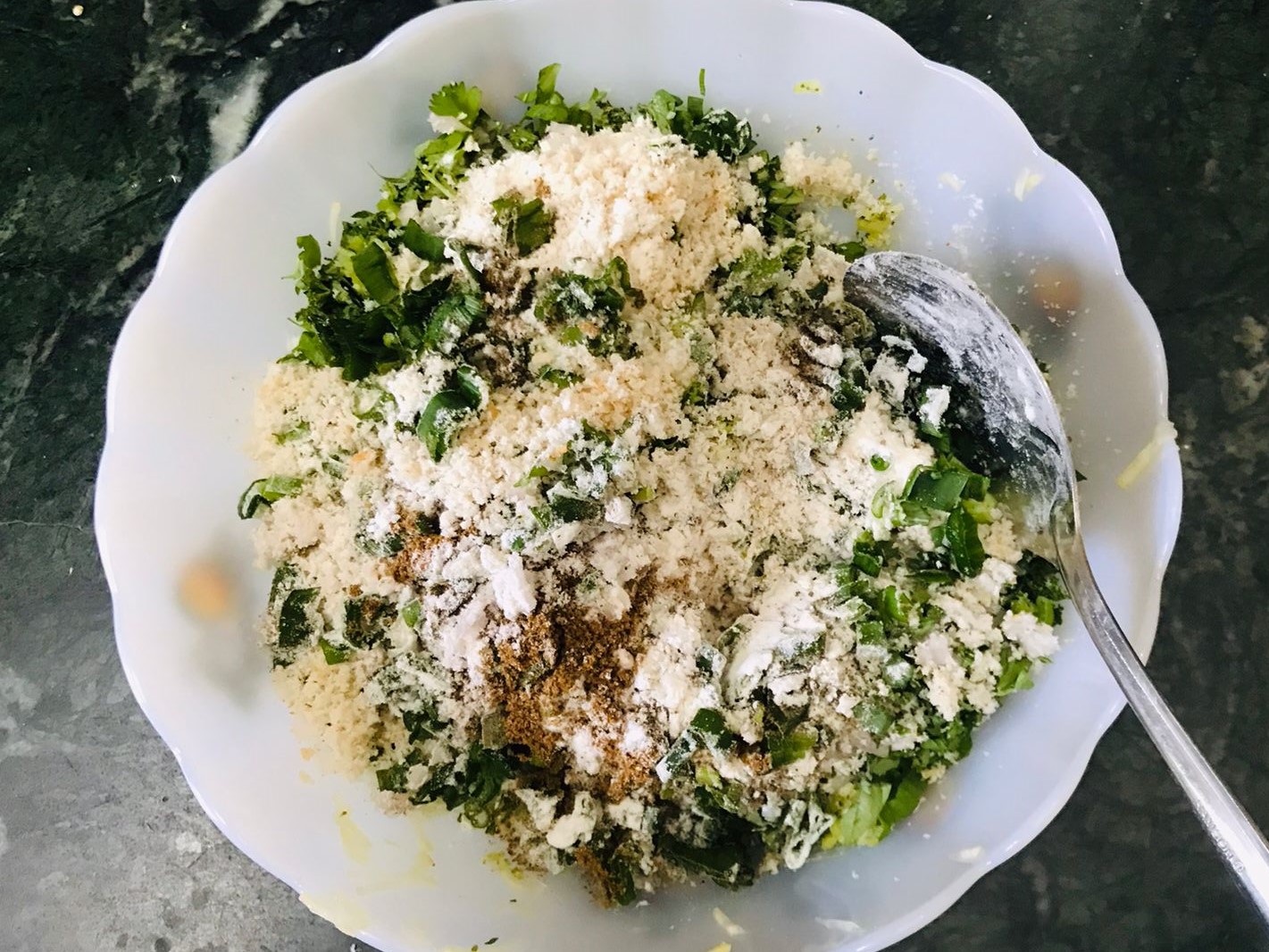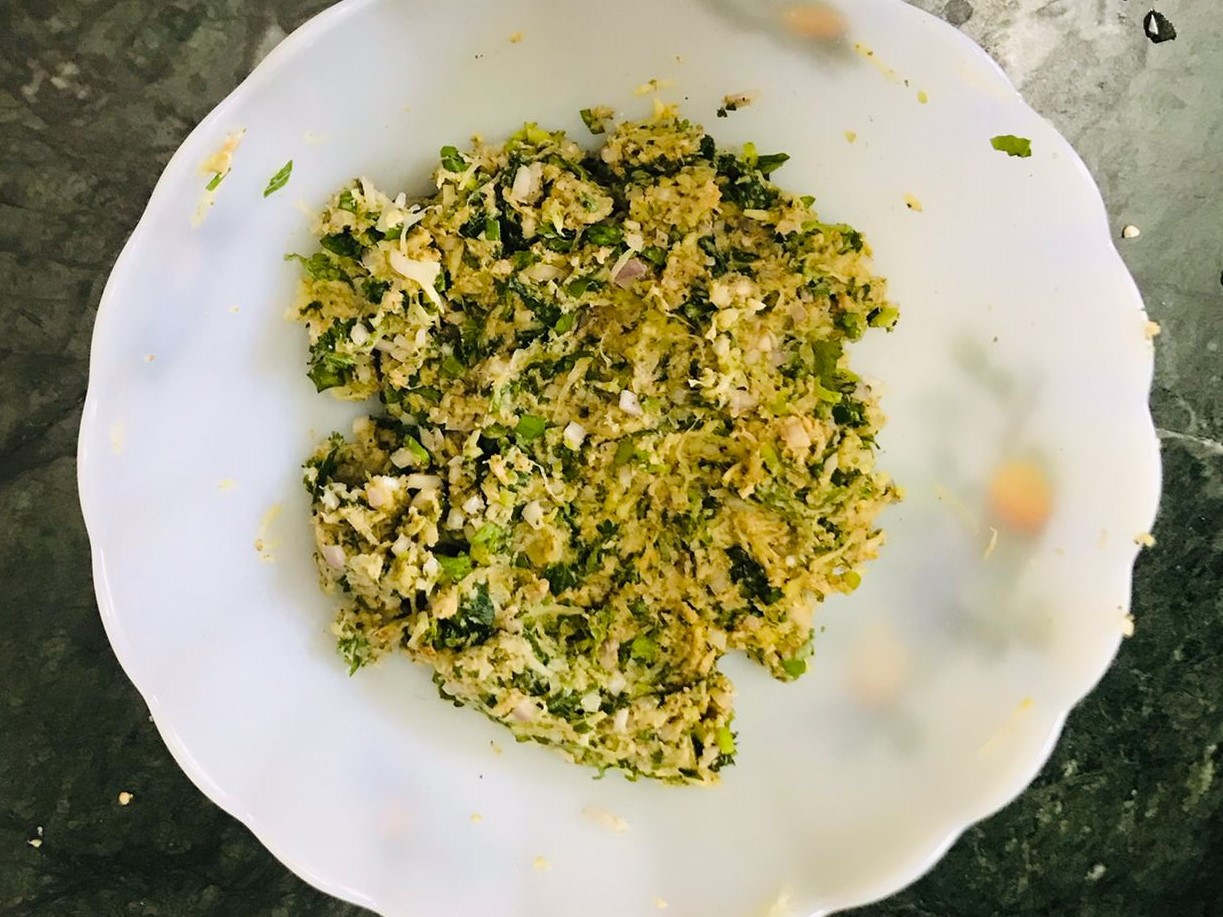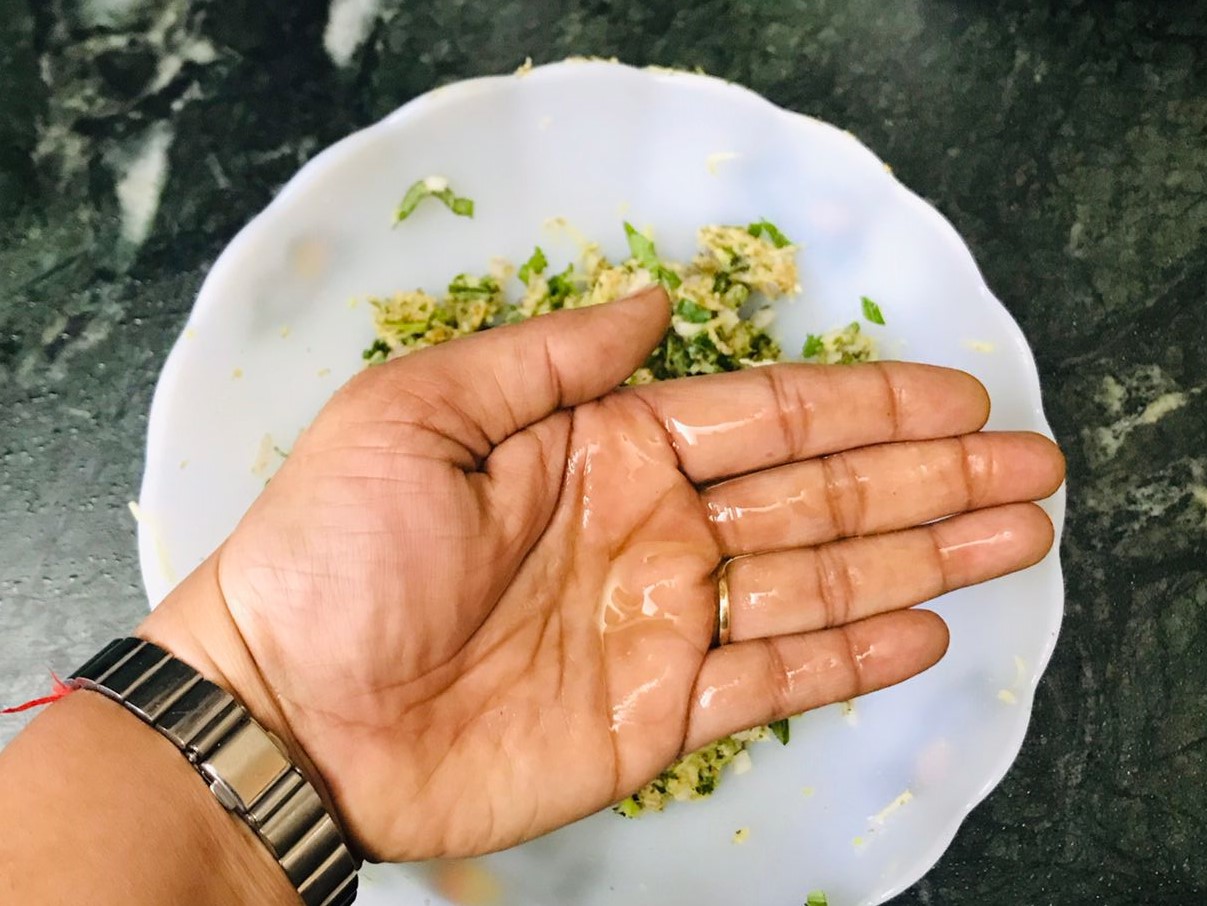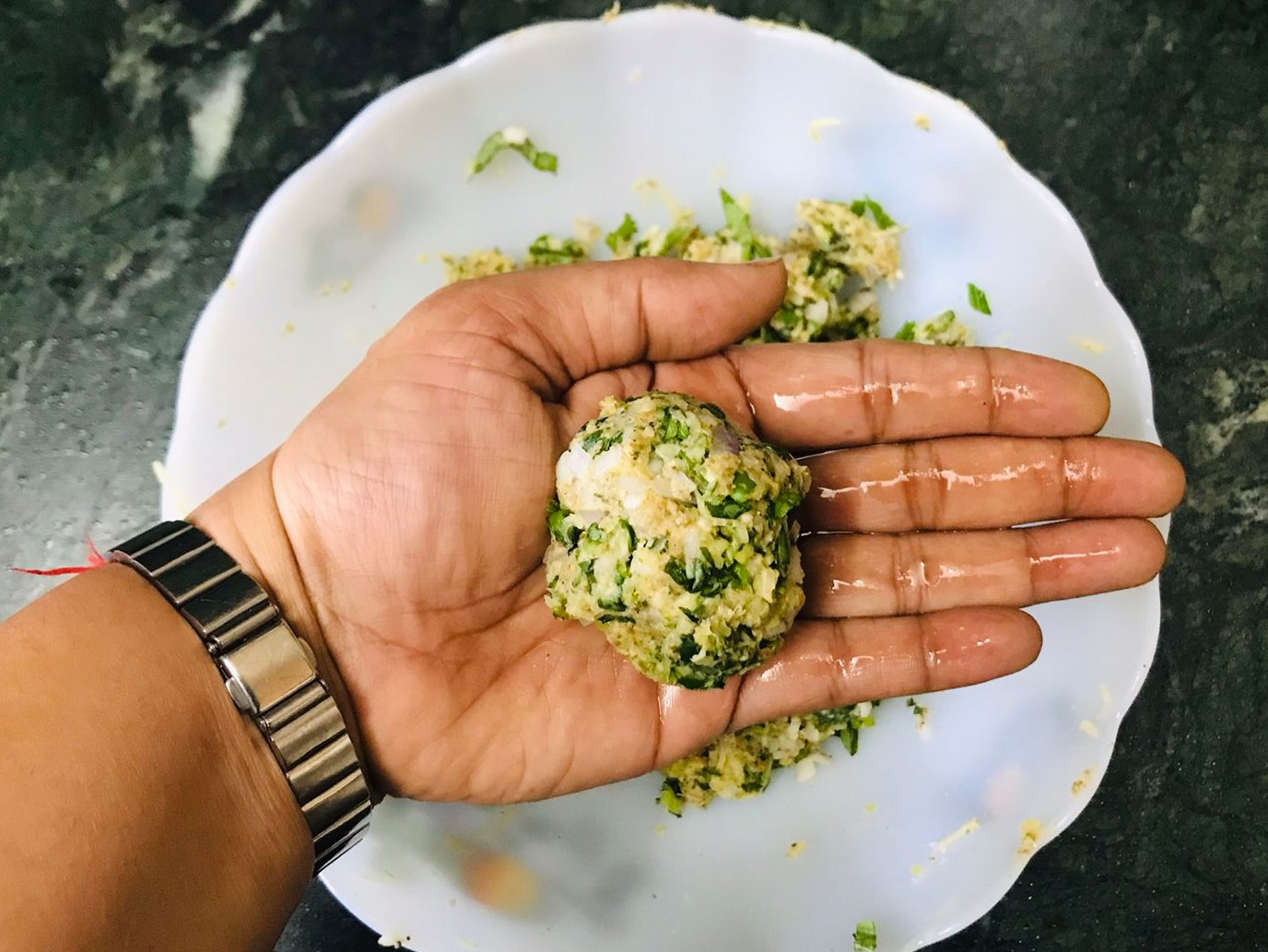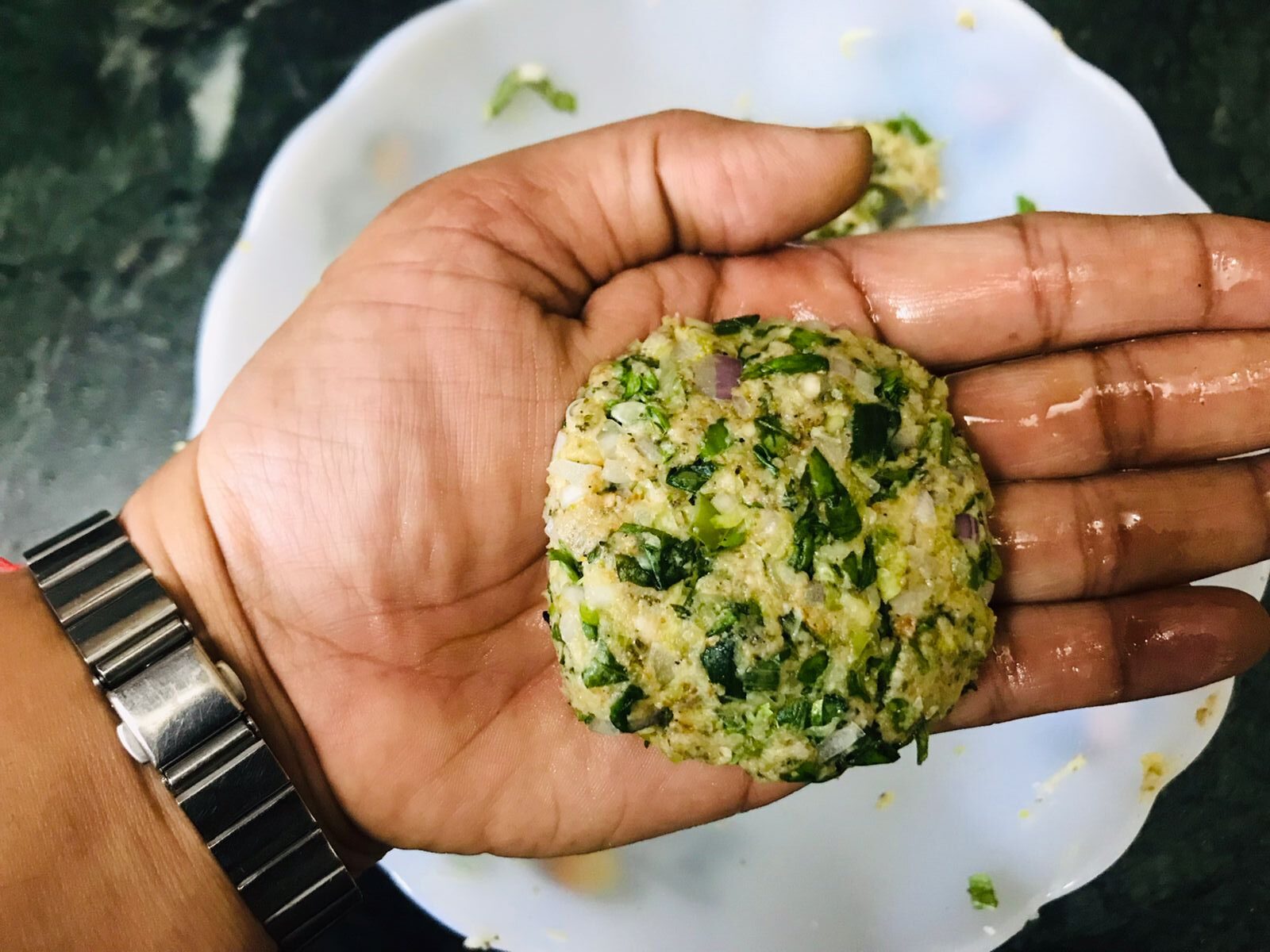 Mix gently to bind all the ingredients together ( if the mixture is too watery you can add some more breadcrumbs).
Next make 10-12 balls out of the mixture. Grease your hands with some oil and gently flatten each ball to a 1 cm thickness.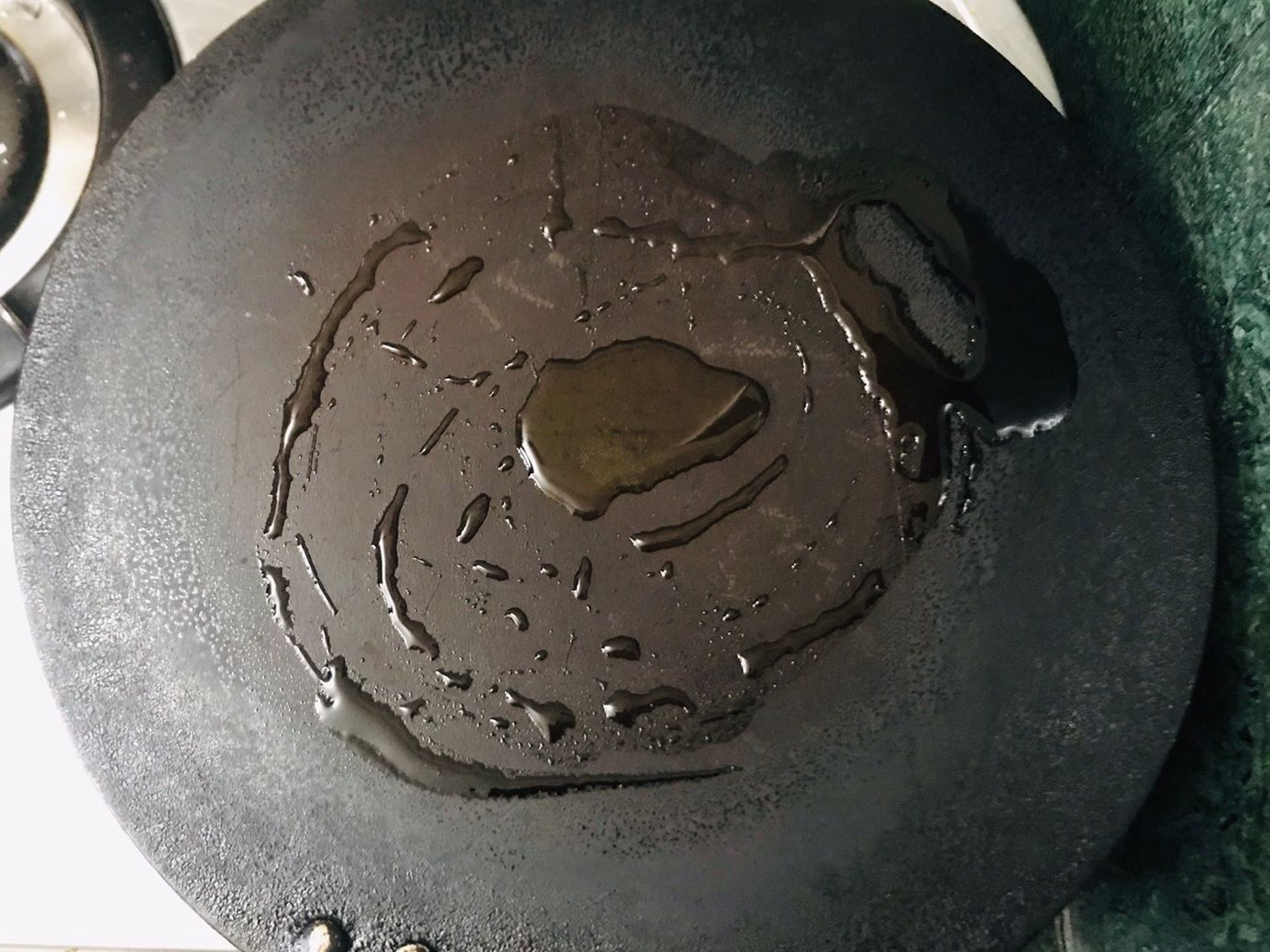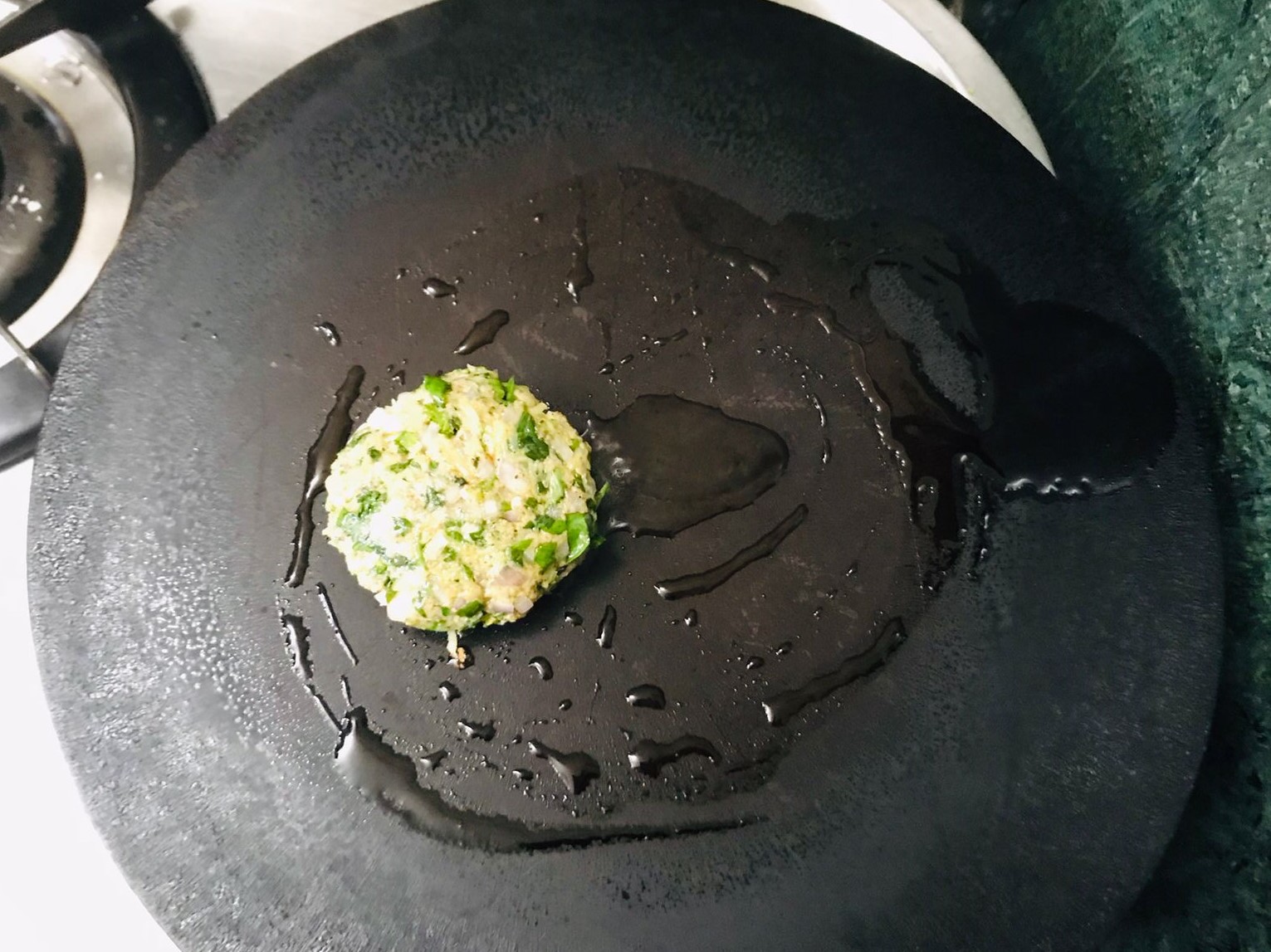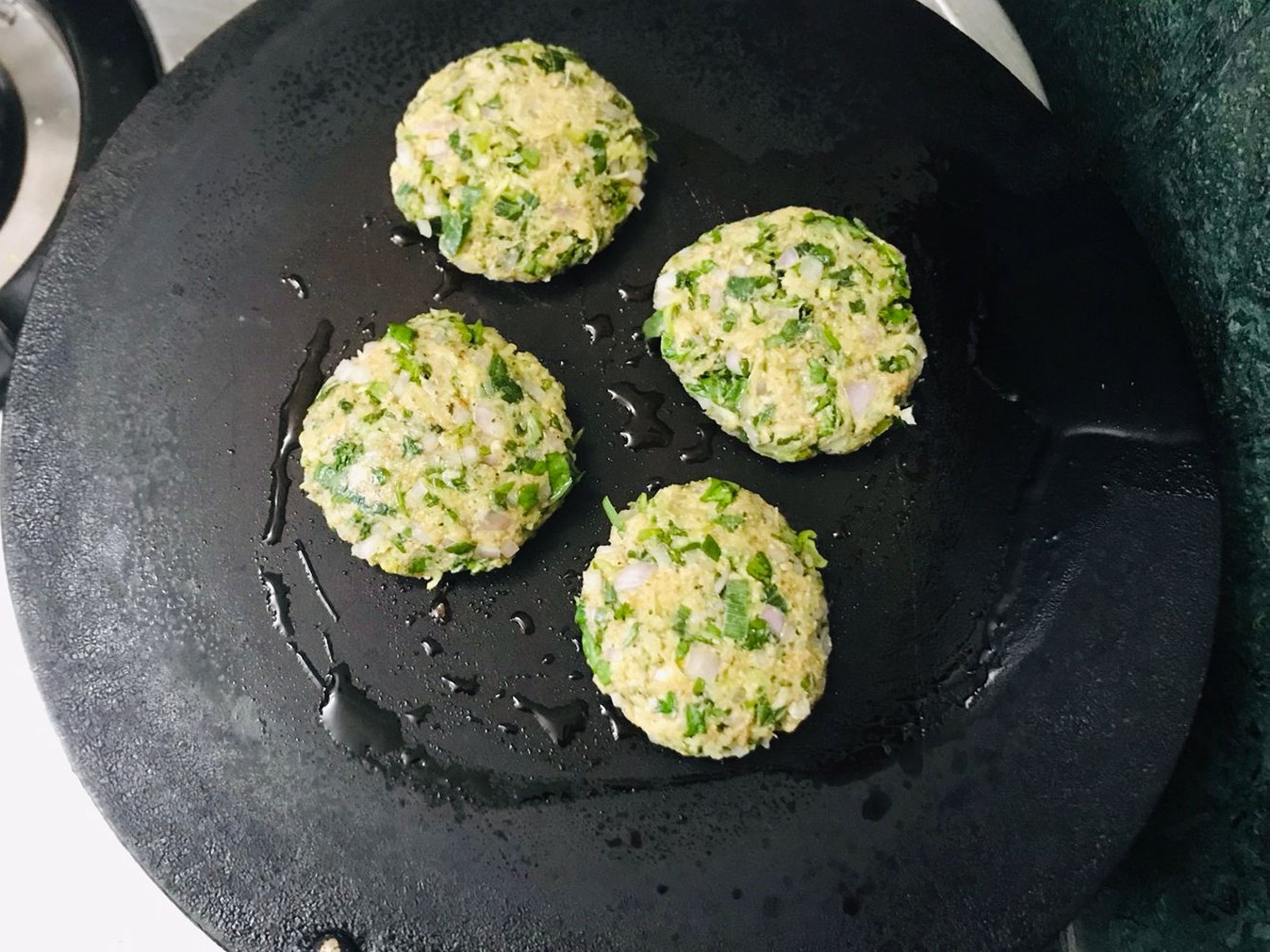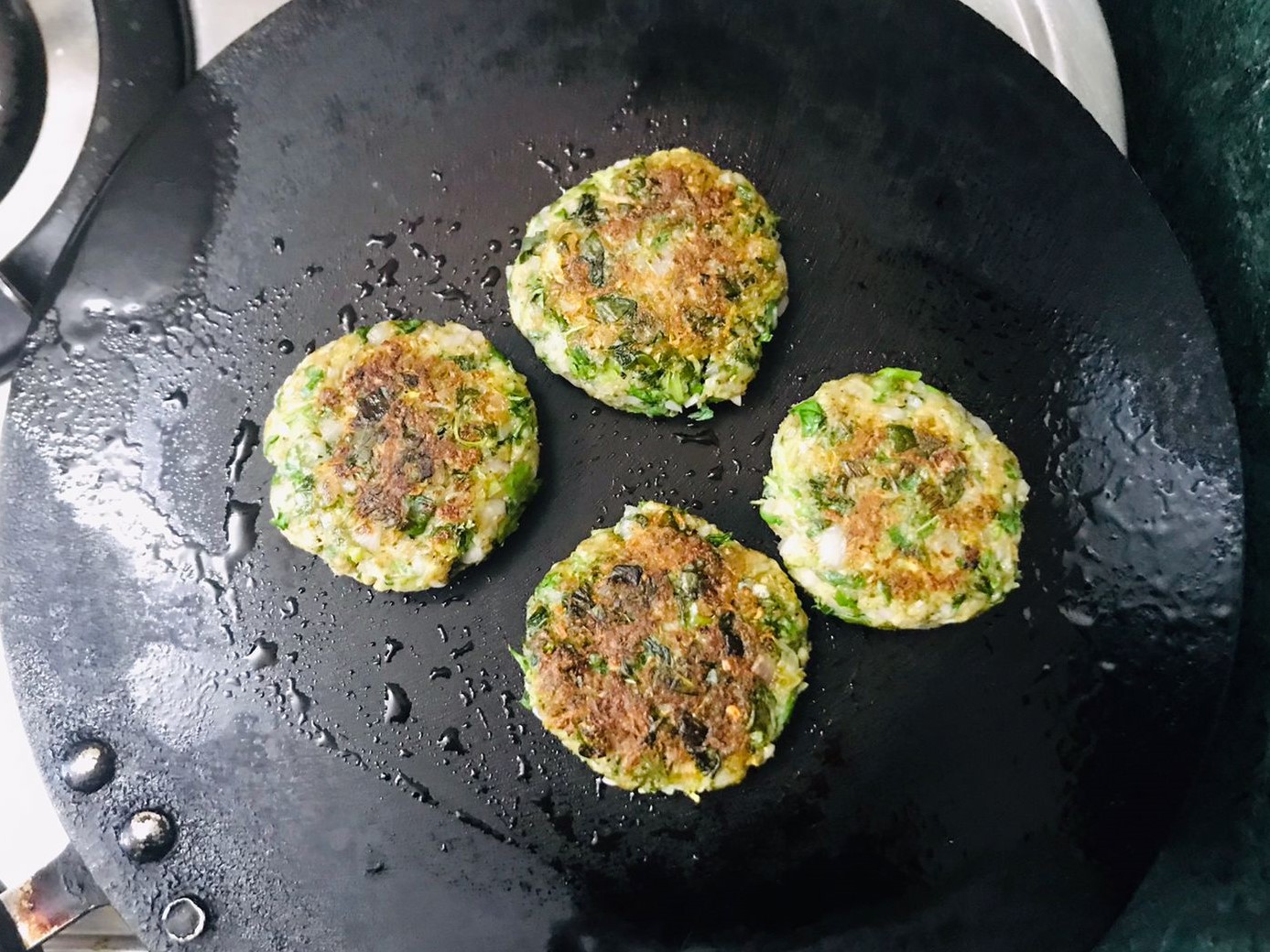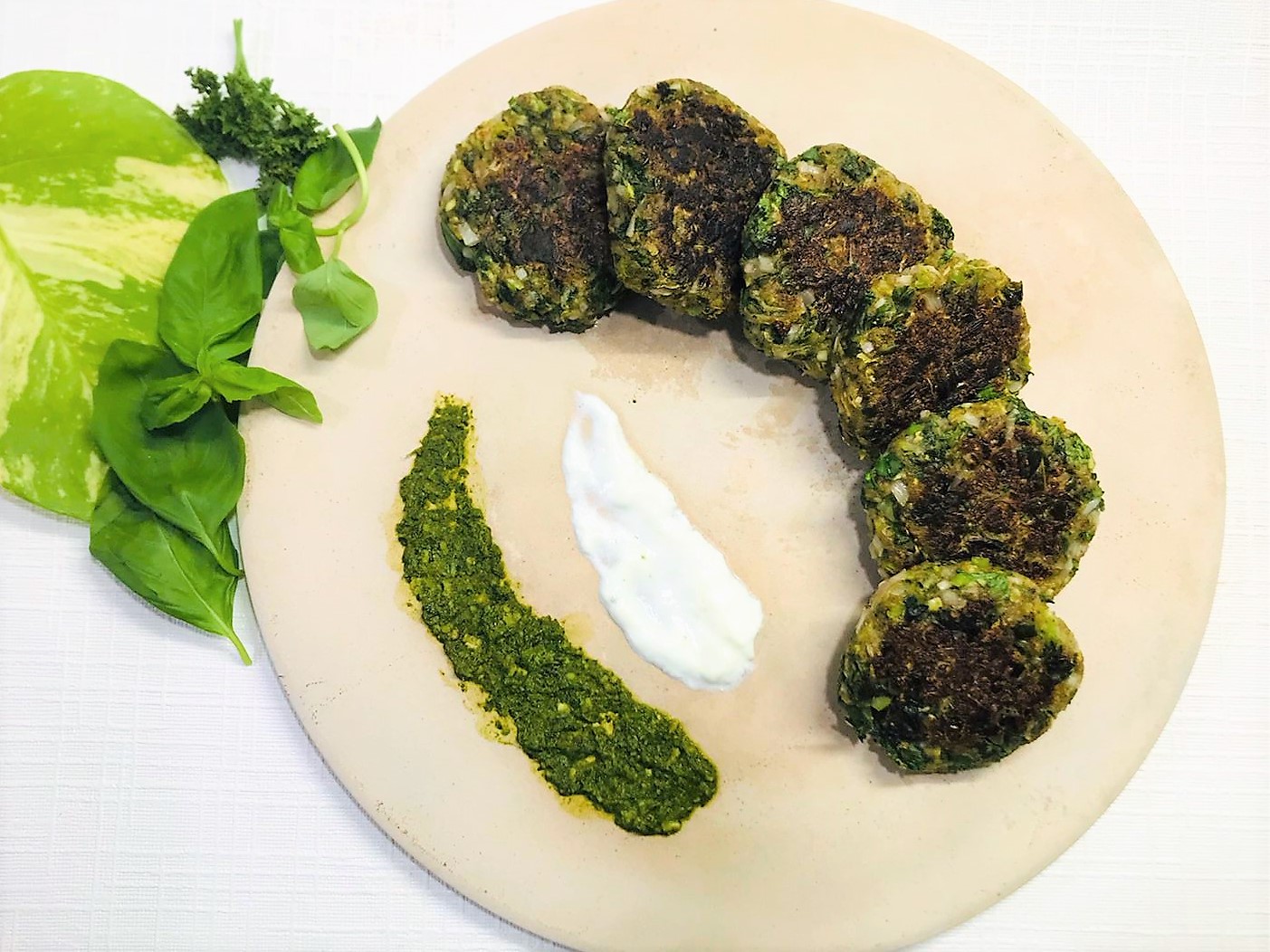 Heat oil in a pan and gently place the flattened fritters in the pan. Shallow fry on medium- high heat for 2-3 minutes from both sides or until they are crisp and golden brown in colour.
Serve hot!