Blue Lagoon
Blue Lagoon is a classic 1970s French cocktail prepared with blue curacao mixed with vodka and lemonade or soda water. Popular for its iconic blue colour and delicious tangy, citrusy taste.
It is believed that the Blue Lagoon was created by Andy MacElhone, the son of famed bartender Harry MacElhone, at Harry's New York Bar in Paris in the 1960s or early 1970s.
Blue curacao (Cure-ah-souw) is a Caribbean Liqueur made using the dried peel of the Laraha and then coloured. Laraha is a type of orange that grows on the Caribbean islands. There are several colours of Curaçao- the most popular are clear and blue. It has a sweet orange peel flavour, with subtle bitter finish.
Although it is prepared with curacao which has a fruity flavour, the drink in itself is tangy and citrusy. There are 2-3 versions of this cocktail- shaken, 'built in the glass' and finally frozen. I do not think there is a lot of difference in shaken/built in the glass version in taste but visually it looks slightly different. For frozen version, blend the ingredients with crushed ice to whir together a frozen cocktail.
I prefer to keep things simple so usually make the 'built in the glass' to keep things easier, faster and delicious.
Other drinks you might like to try are Mango Mojito, Phalsa Juice, Jamun Shots, Mango Lassi and Aam Panna to name a few.
Ingredients
5-6 ice cubes
45 ml/1-ounce blue curaçao
45 ml/1 ounce vodka
200ml/ 4-ounce lemonade
Garnish
Maraschino cherry
Lemon wedges/slices
Directions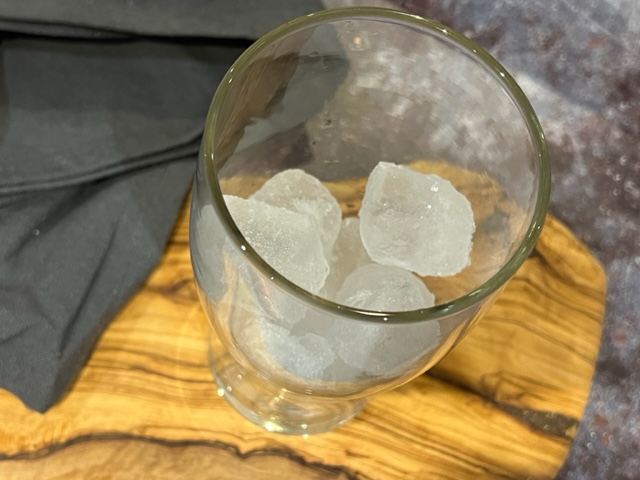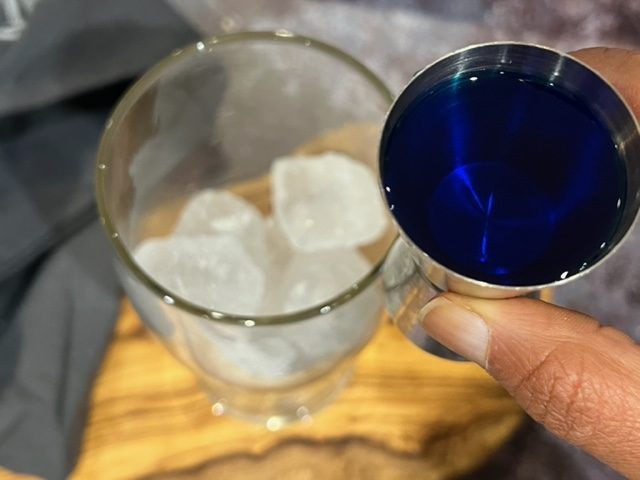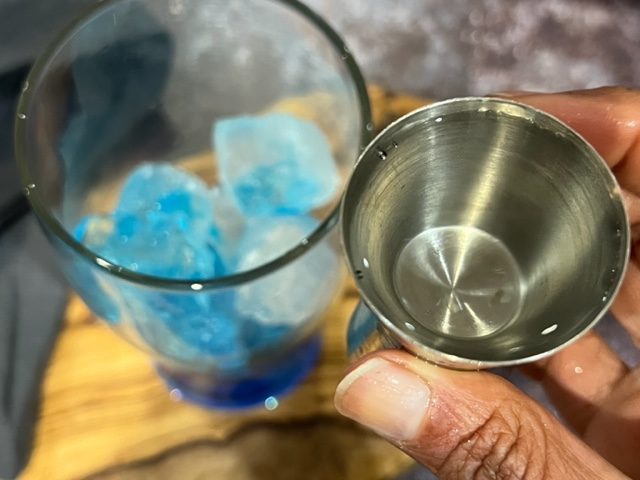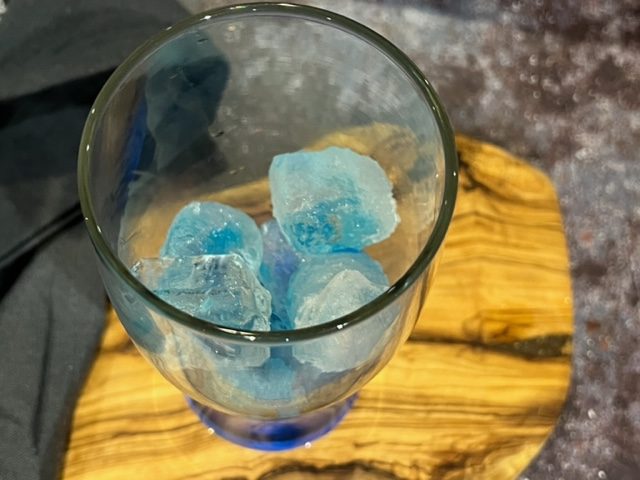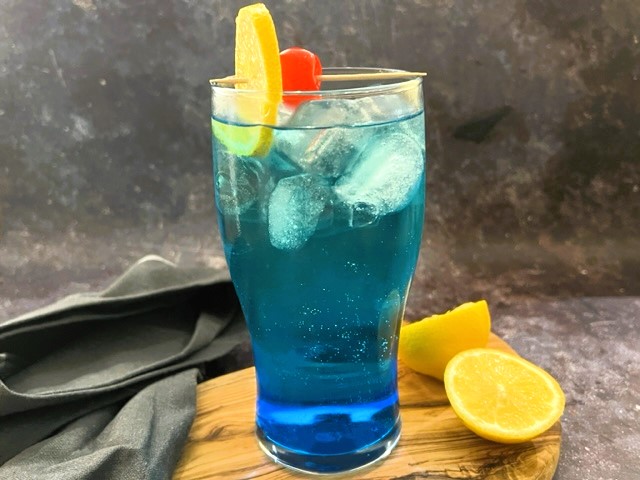 Put the ice cubes in a tall glass.
Pour over the curaçao, vodka, and lemonade and gently stir.
Garnish with a lemon wheel and maraschino cherry.
Enjoy!