Warm Avocado Open Guacamole
Warm Avocado Open Guacamole is a super delicious easy starter recipe for days when you fancy something 'restaurant' quality within the comforts of your home with minimum efforts. Warm Avocado on a bed of fresh red pepper dip with lightly spiced onion and peppers!
I love Avocado and it is always on my shopping list! Breakfast, lunch or dinner – the mighty avocado has worked its way into our hearts. Avocados are usually served cold, but quickly frying them develops the flavour and adds a new texture to the avocado. This healthy vegan avocado recipe is packed with the flavours of Mexico – think chillies, peppers, onions and lime.
Stuffing the cavity of a halved avocado has to be one of the easiest ways to serve it, and this onion pepper filling can be made ahead. This is my own take on Guacamole- just lightly warmed avocado served with roasted red pepper sauce, onions, red chillies with a good sprinkling of salt.
Other recipes you might like to try are Paneer Fajita, Mango Salsa, Seared Basil Scallops with Courgette Ribbons, Tossed Purple Sprouting Broccoli Stems and Corn Cheese Croquettes to name a few.
Ingredients
1 avocado cut in half
1/8 teaspoon olive oil
1 finely chopped white/red onion
1 finely chopped red pepper
1 finely chopped red chilli (optional)
Maldon salt to taste
1-2 teaspoons lime juice
4-6 tablespoons red pepper sauce
Directions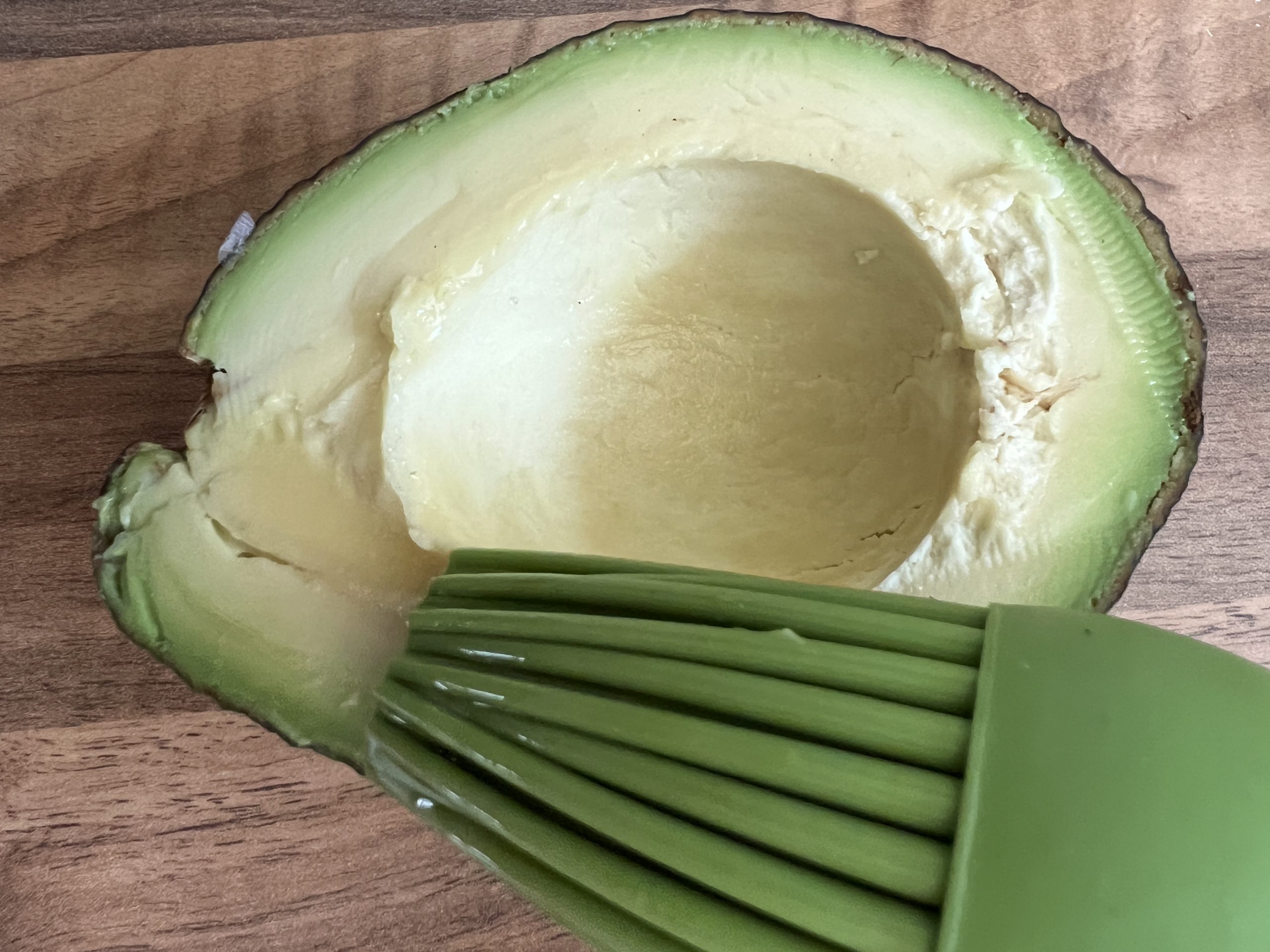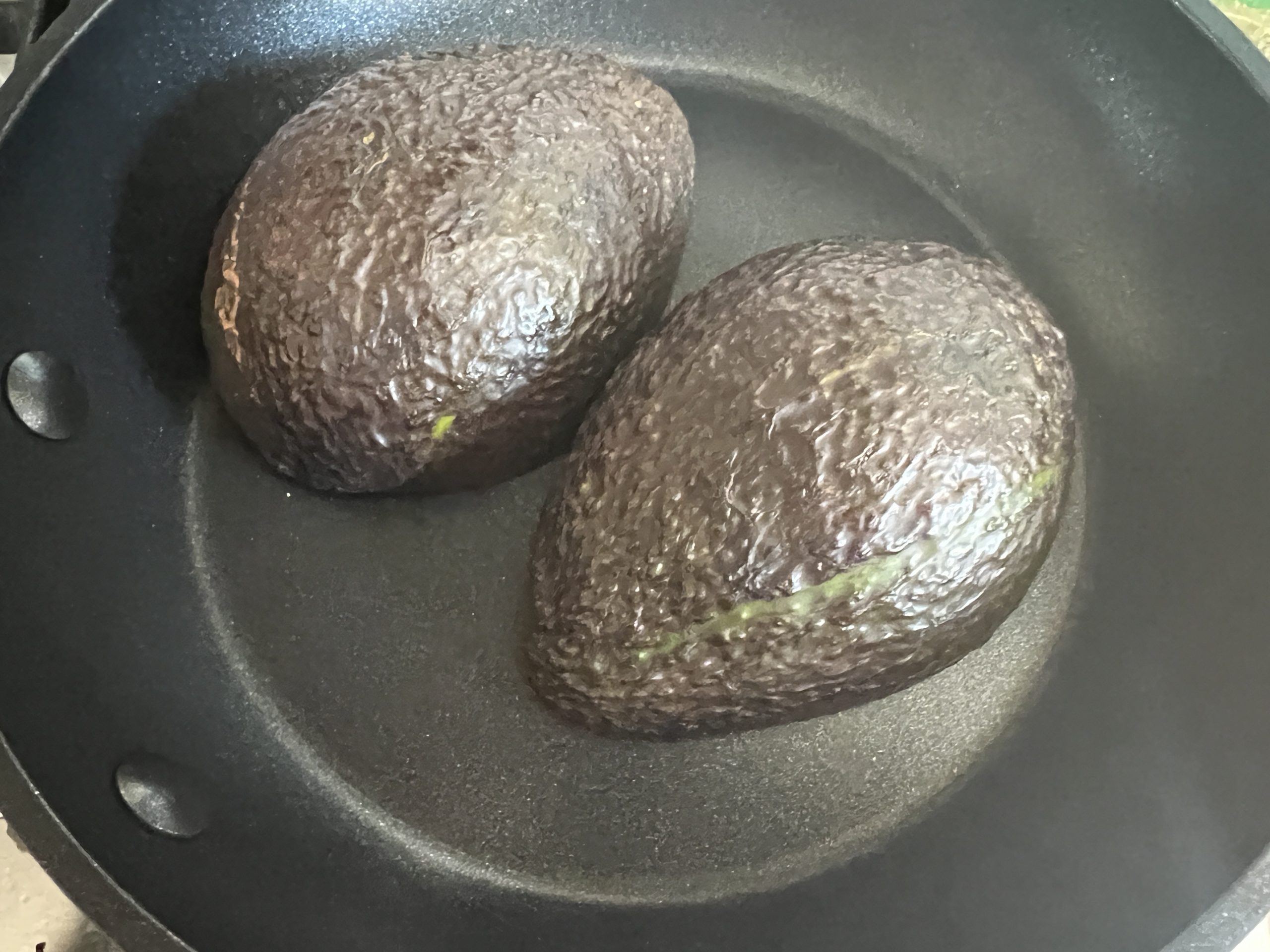 Heat a nonstick pan and gently brush the avocado with oil. Gently warm the avocado for 1-2 minutes on low heat. Warming the Avocado makes it softer and more manageable to eat.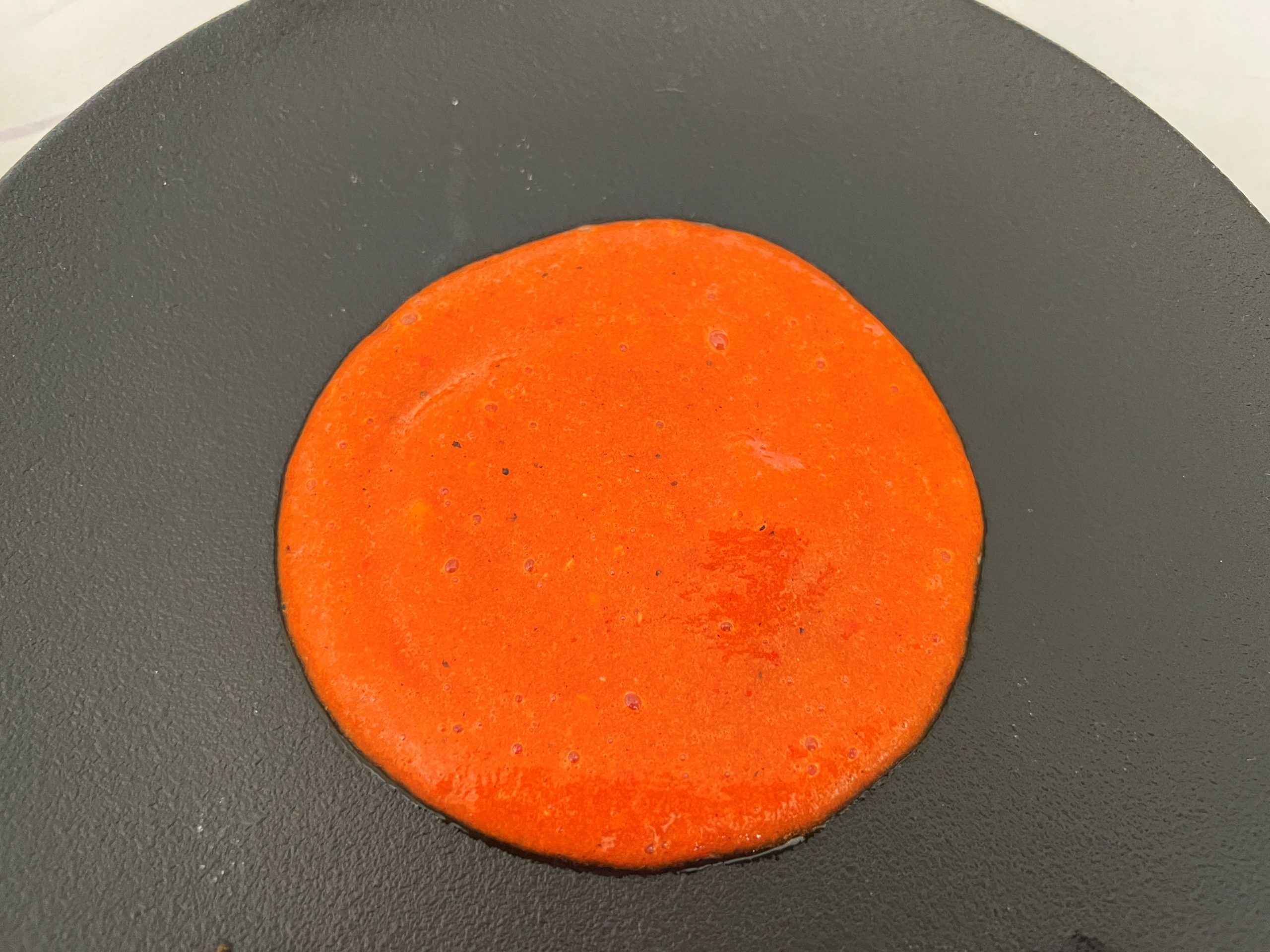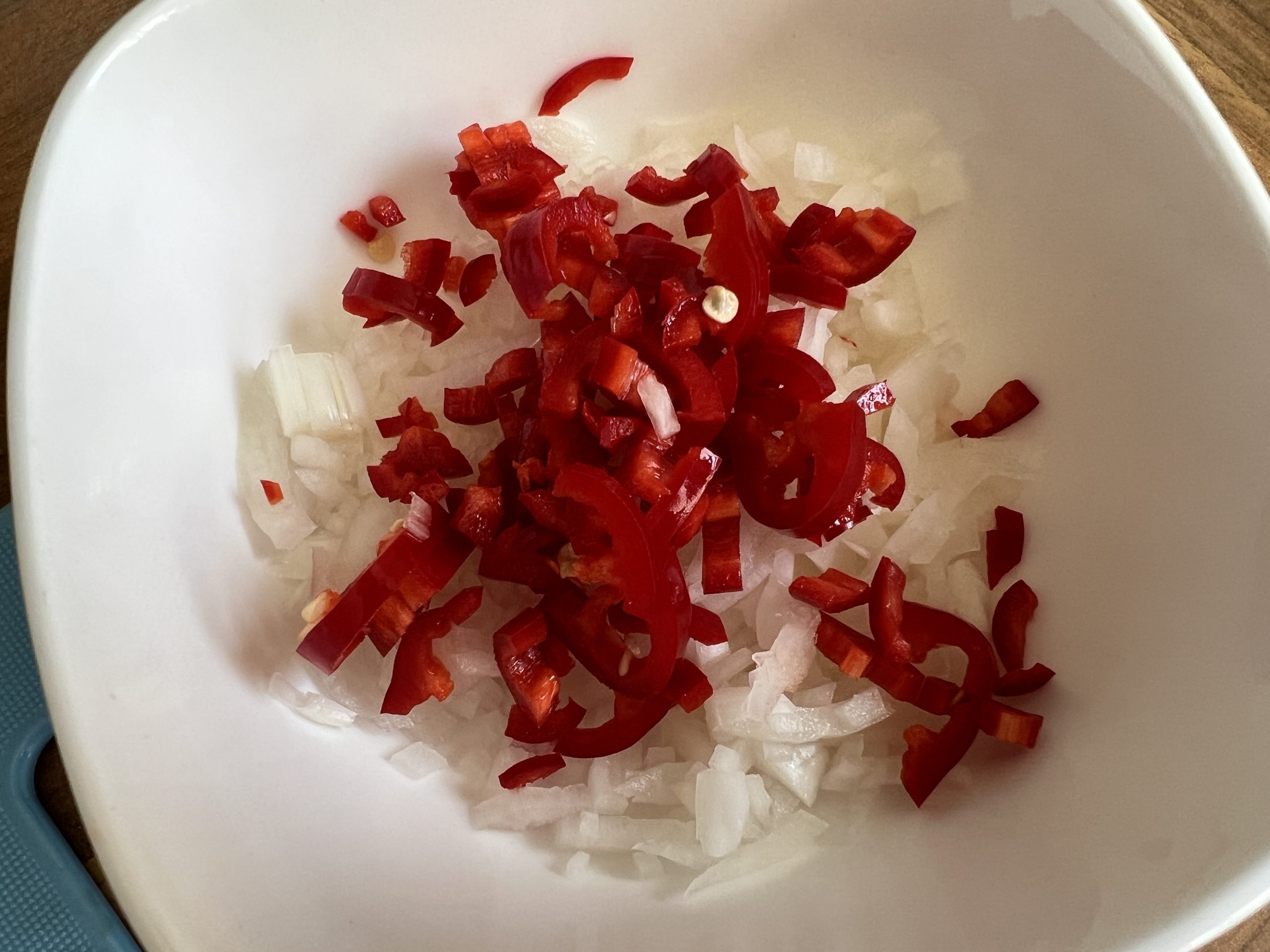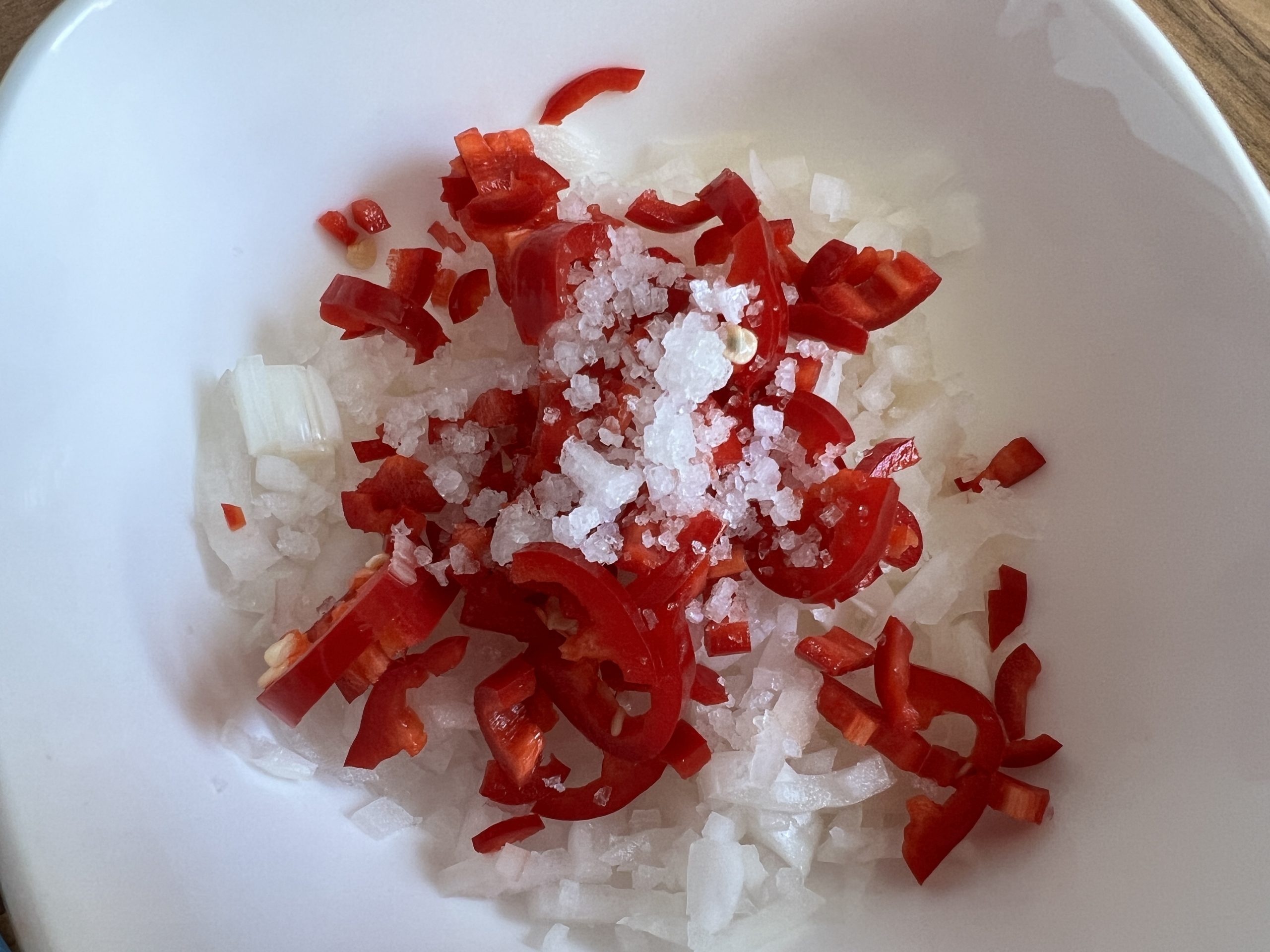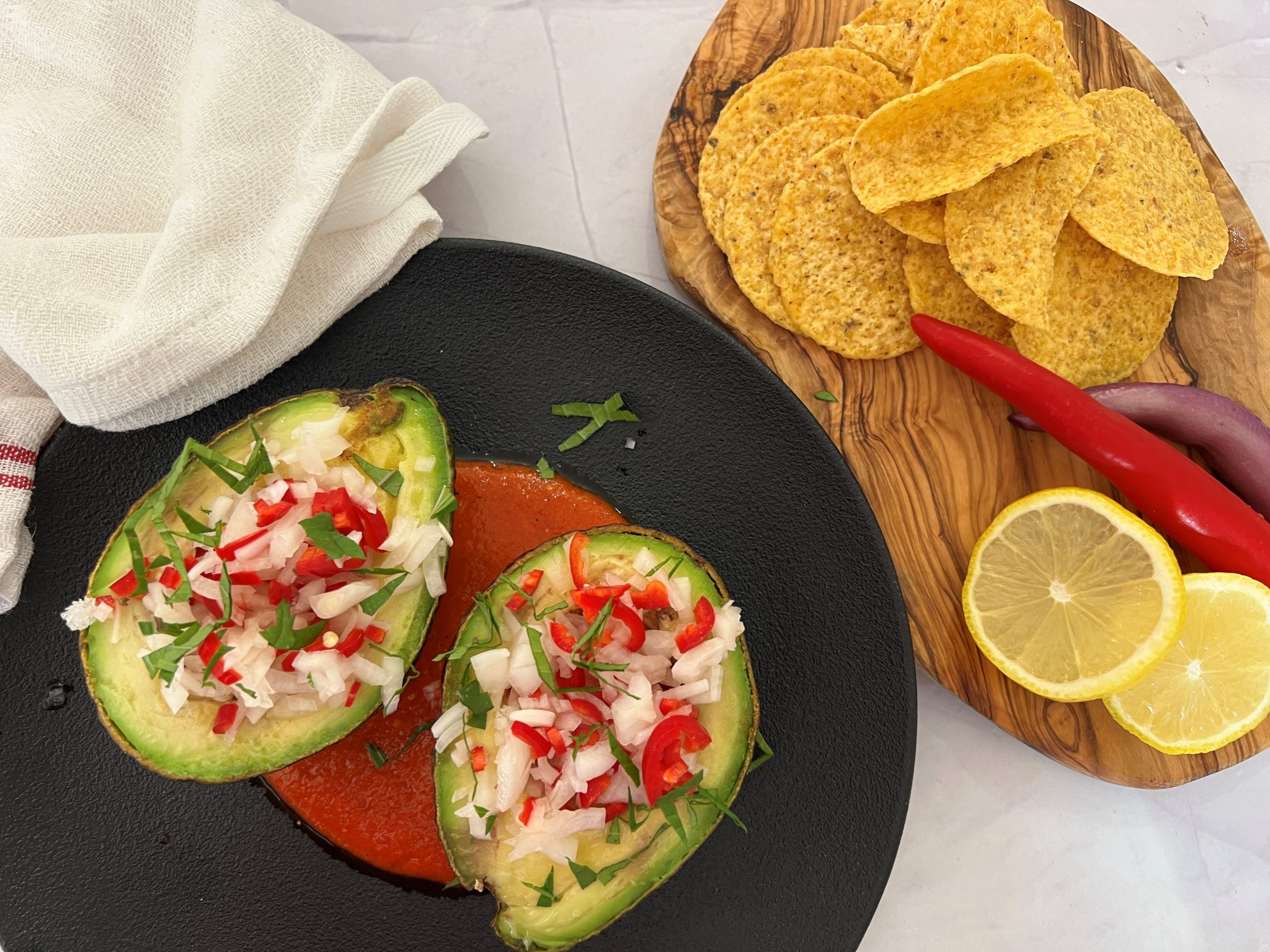 Spoon the red pepper sauce on a plate. Mix together onion, red peppers, red chillies, salt and lime juice.
Fill the warmed avocado with the onion and peppers and serve with pepper sauce.
Enjoy the dip with breadsticks, pitta bread or any crackers.