Stuffed Paneer in Baby Onions
Stuffed Paneer in Baby Onions as the name suggest is stuffed onions or shallots in onion tomato gravy enriched with spices.
This is one of my favourite recipes as I not only love the taste of this dish but also how it looks on a plate when ready. Paneer always take a center stage when I cook for parties or even special celebrations at home.
Paneer and Onions are two versatile ingredients that are used in abundance in any Indian cooking especially vegetarian. This is one of those dishes which celebrates both the ingredients equally.
Ingredients
For Stuffing
10-12 baby onions
½ cup paneer
½ teaspoon salt
½ teaspoon red chilli powder
½ teaspoon cumin powder
½ teaspoon garam masala
1 tablespoon oil
For Paste
1 cup sliced onions
11/2 cup sliced tomatoes
¼ cup cashew nuts
8-10 medium garlic cloves
2 green chillies
1 inch ginger piece
1 tablespoon oil
2 dry red chilli
½ teaspoon salt
For Gravy
1 tablespoon oil
1 teaspoon red chilli paste
½ teaspoon turmeric powder
1 teaspoon salt
1 teaspoon Kashmiri red chilli powder
1 teaspoon garam masala
1 cup milk
1 teaspoon kasthuri methi
2 tablespoons cream
Directions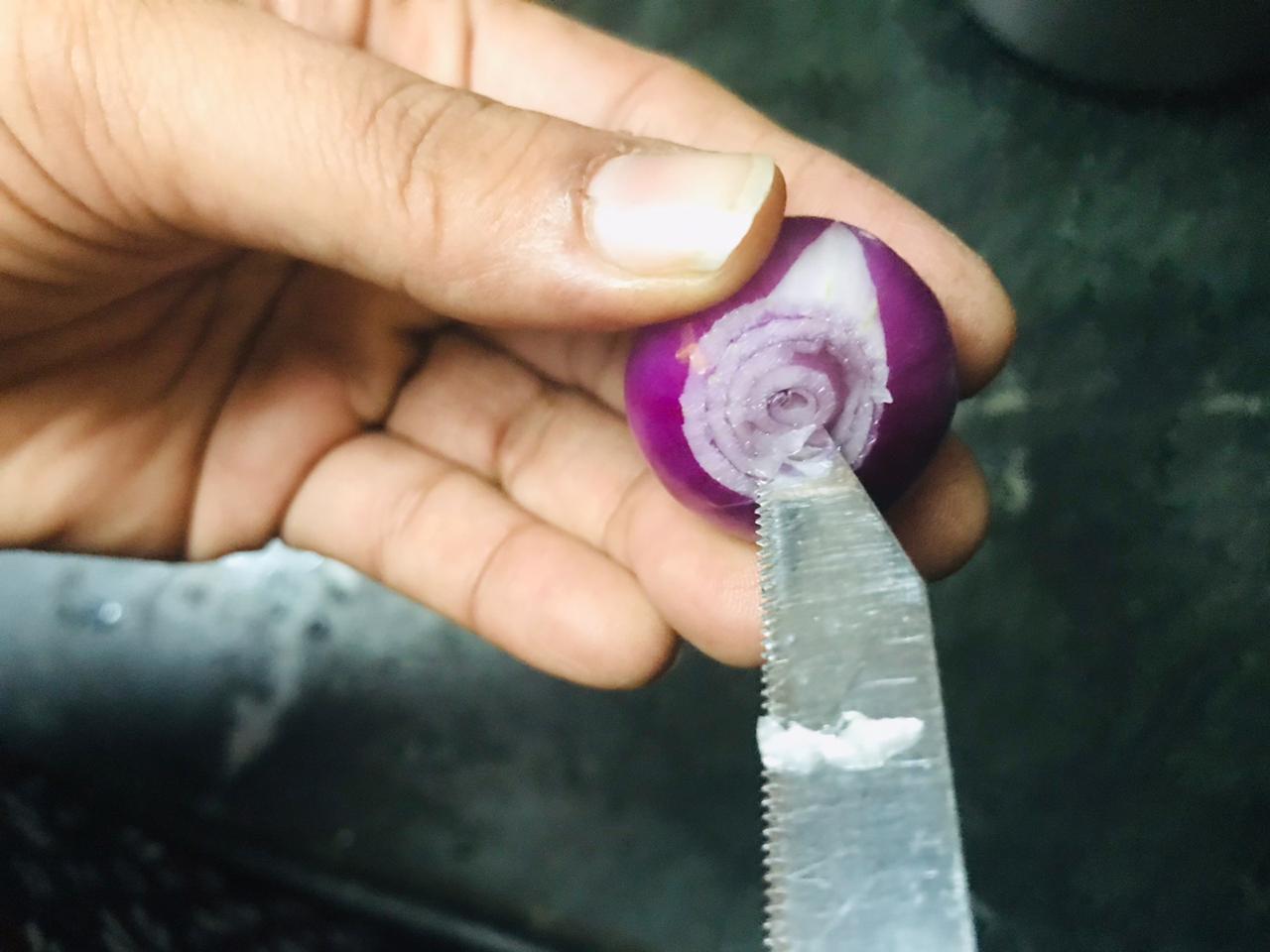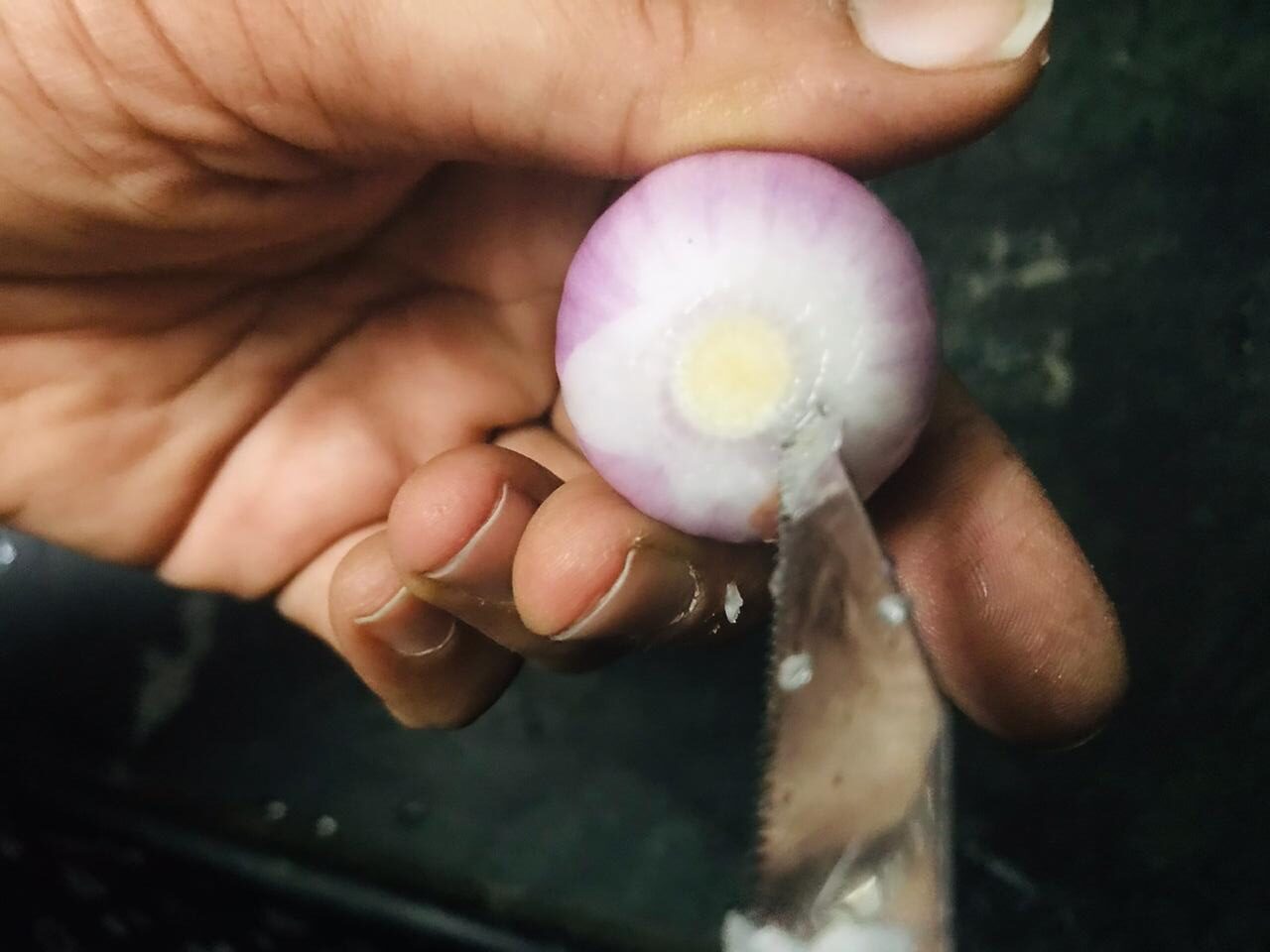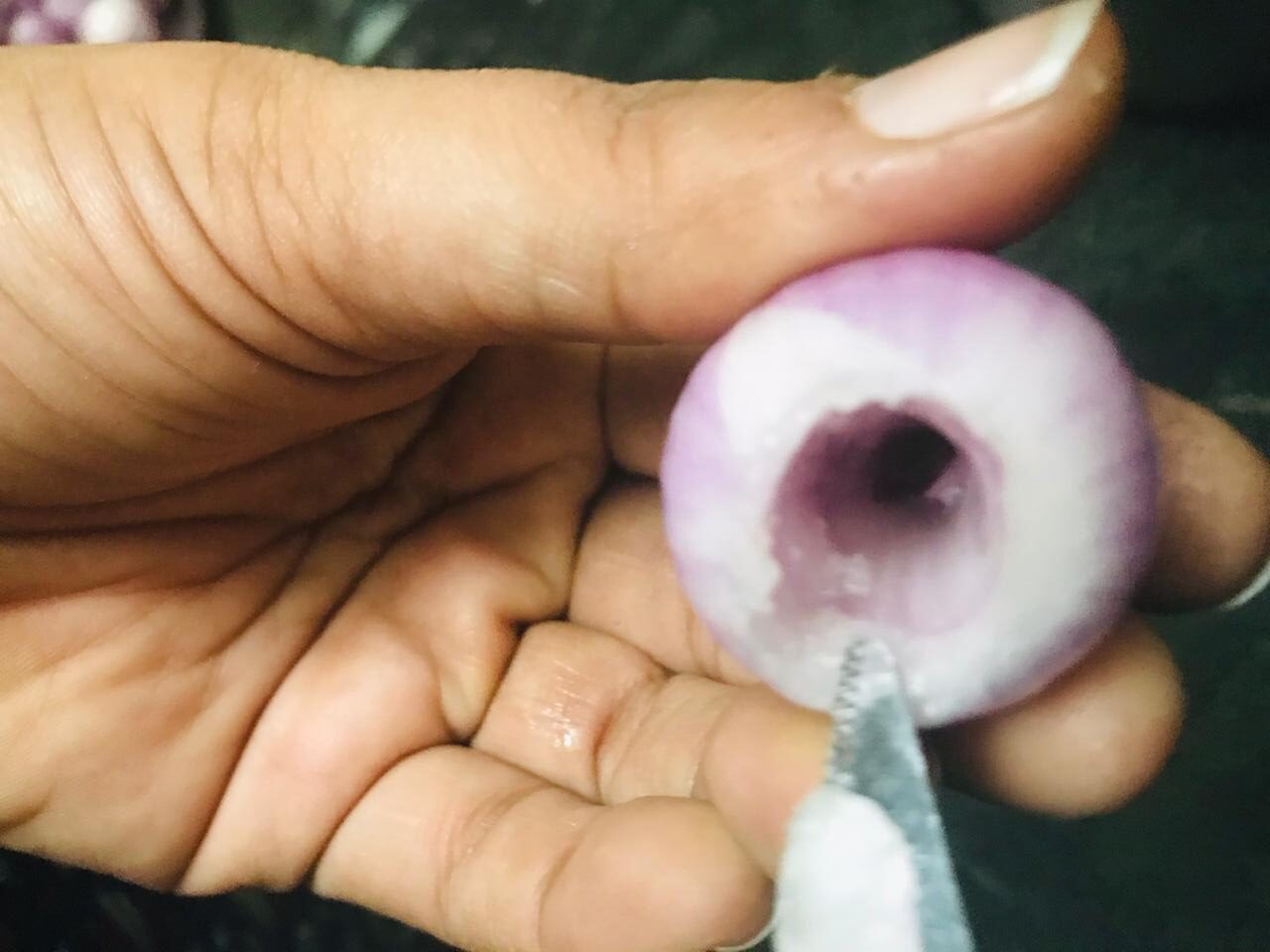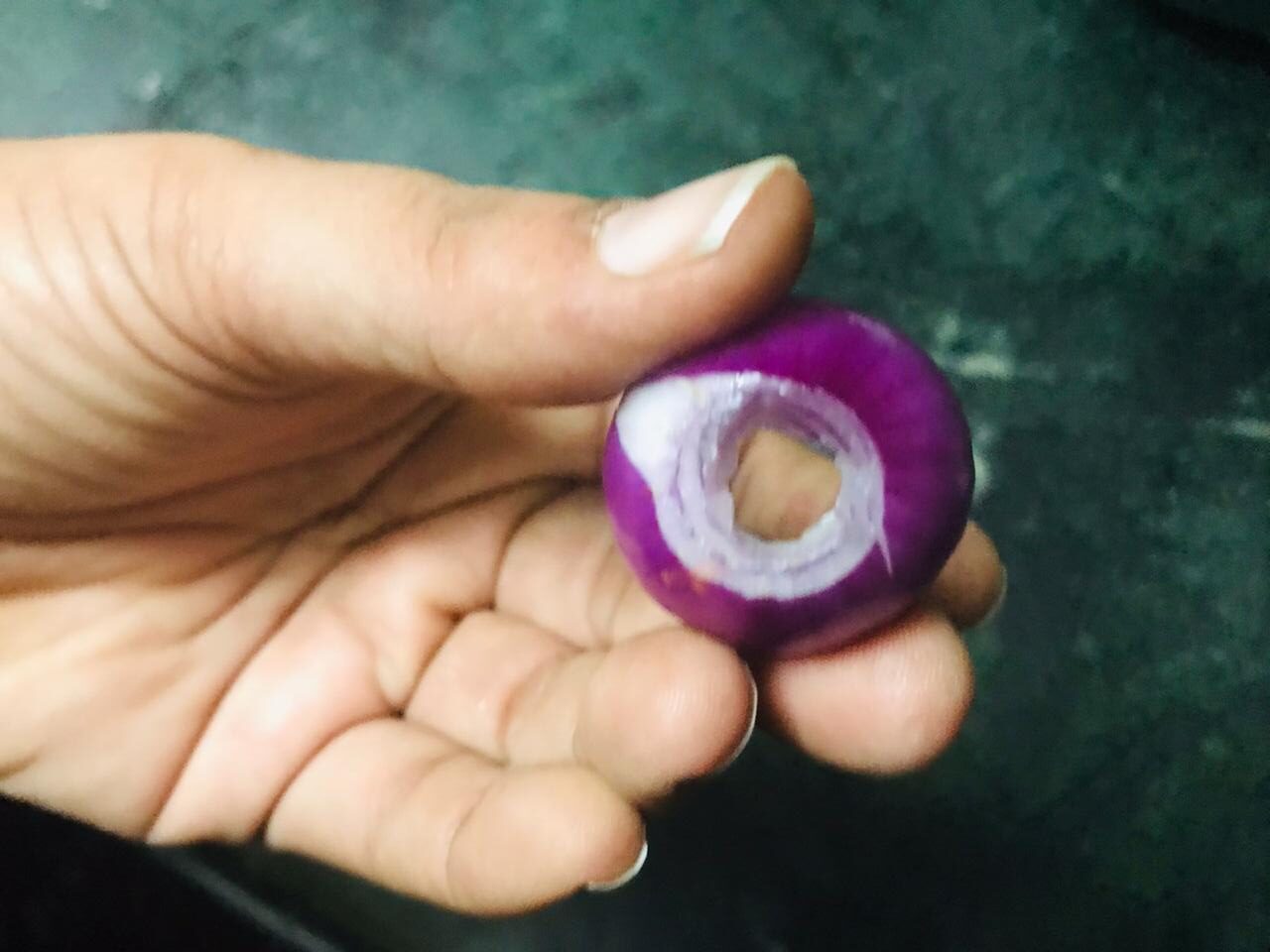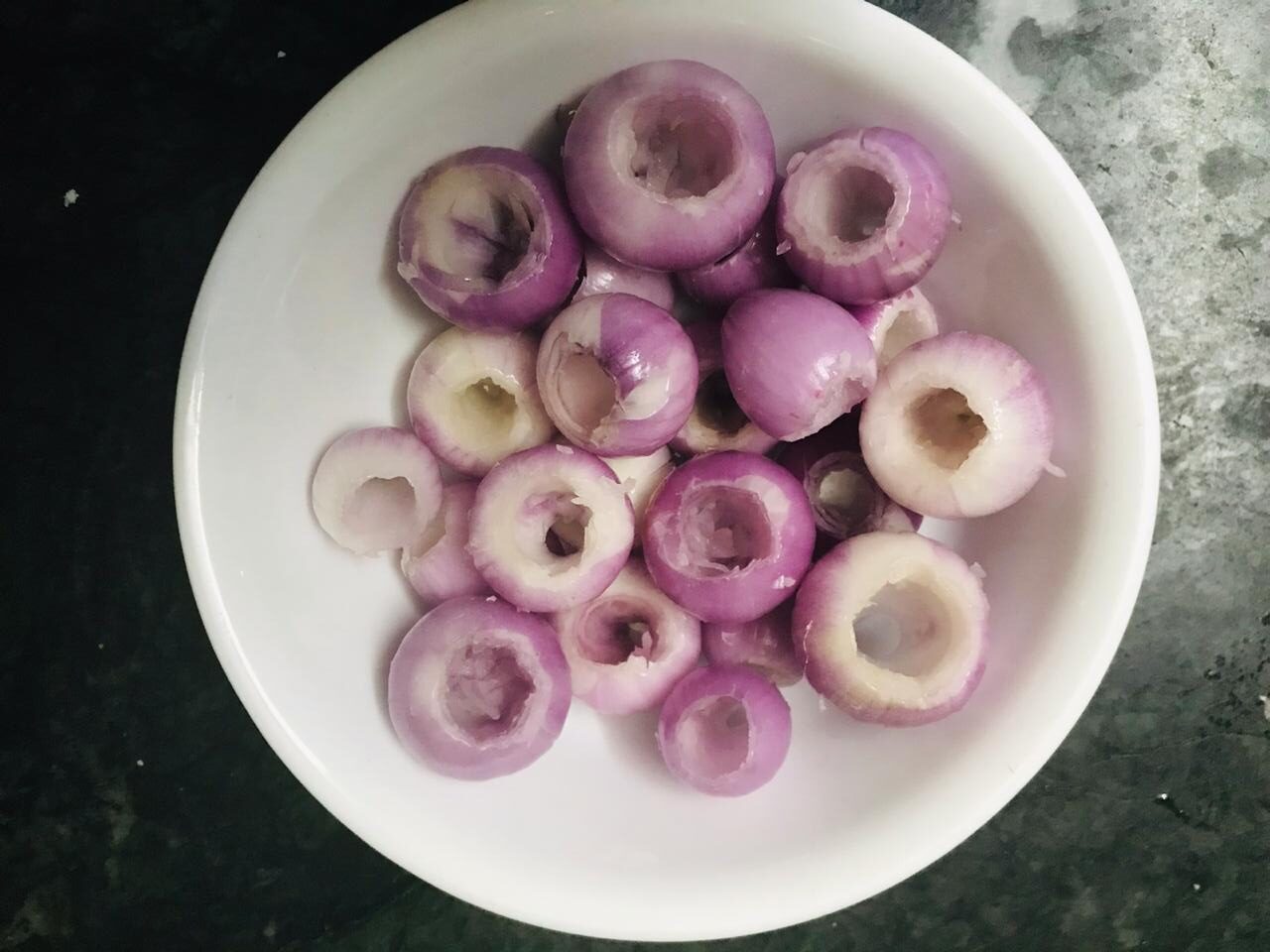 Peel the onions and scoop the onions from the center with a sharp knife to make a hole in the middle of the onion.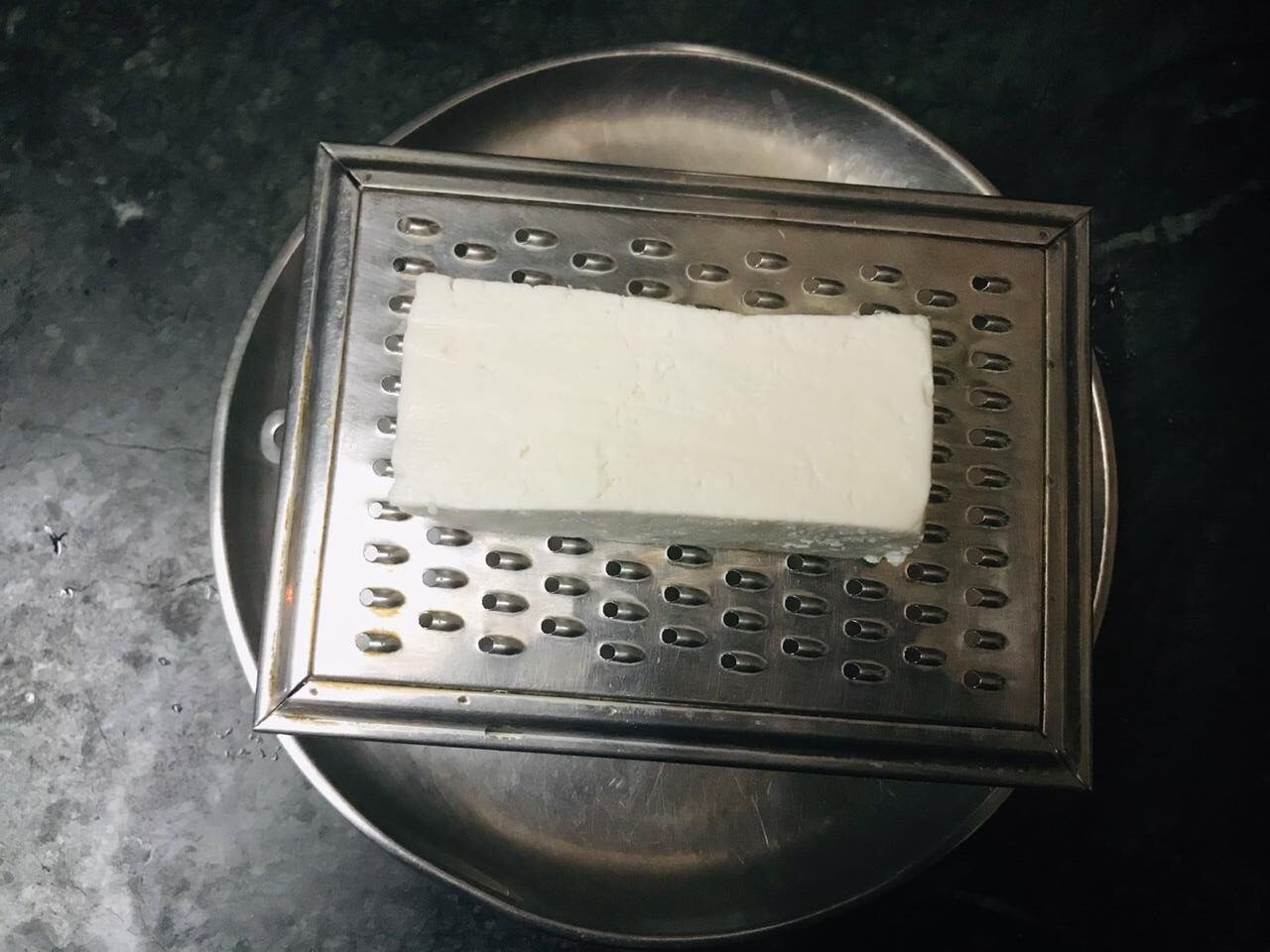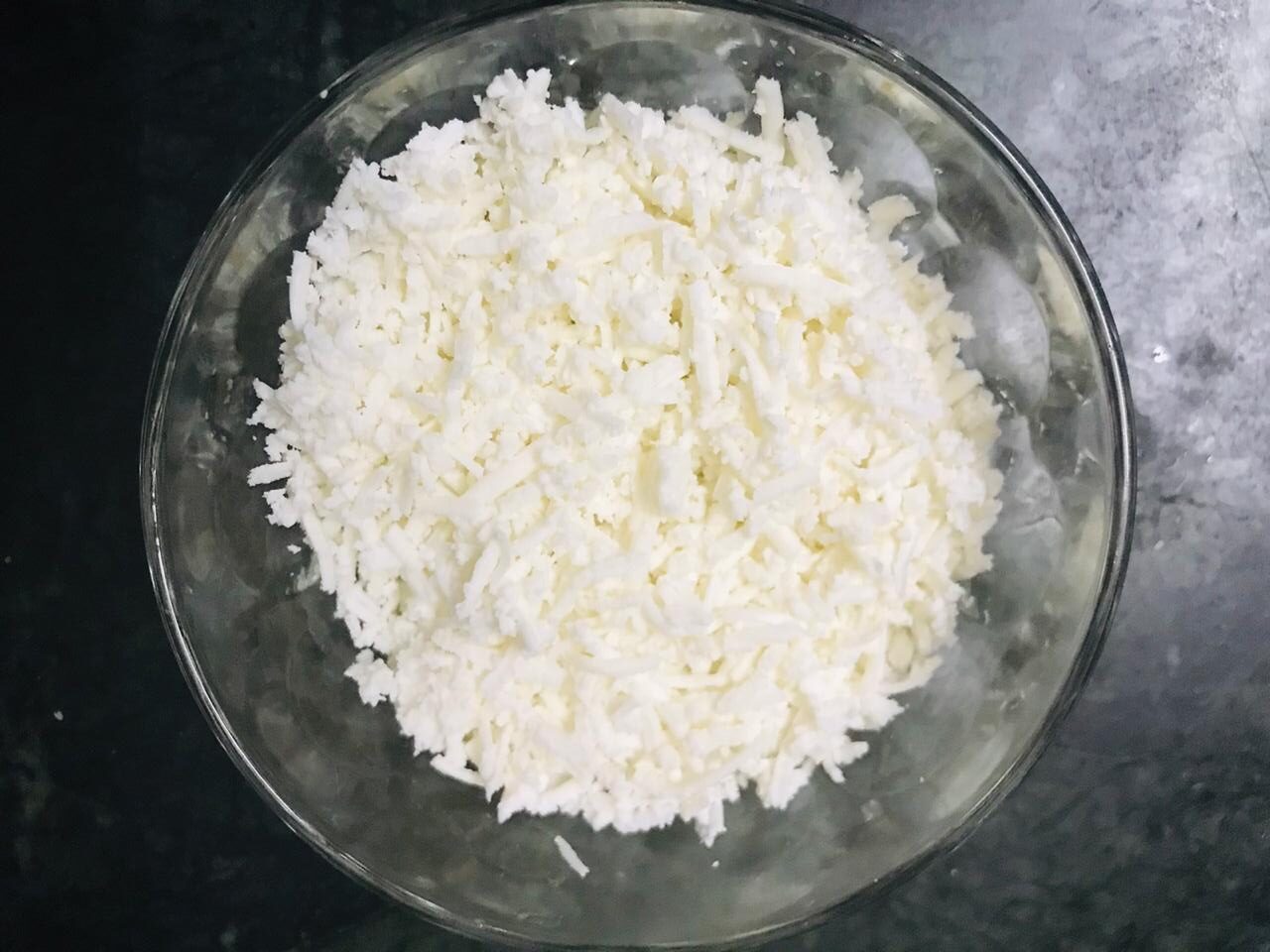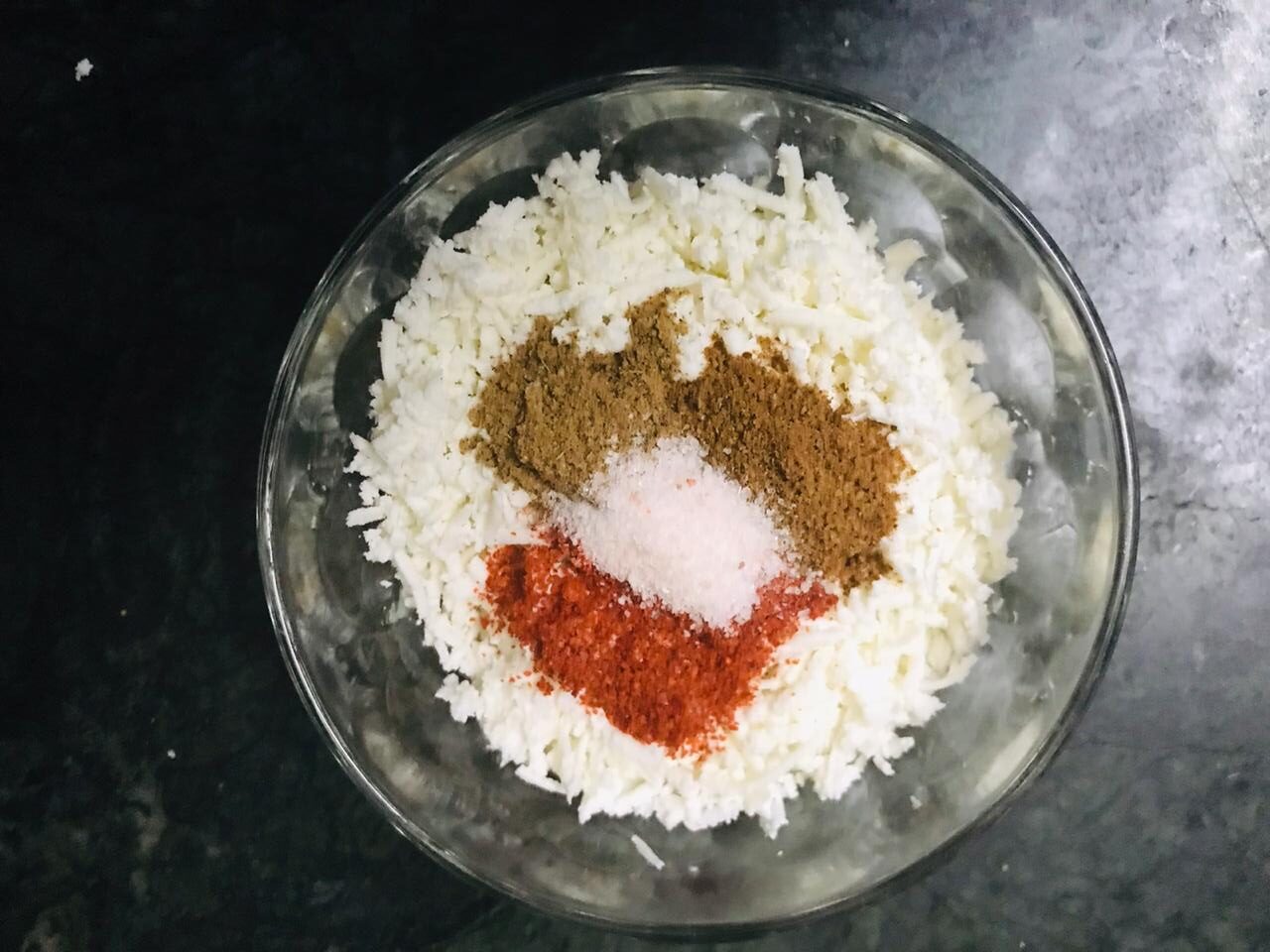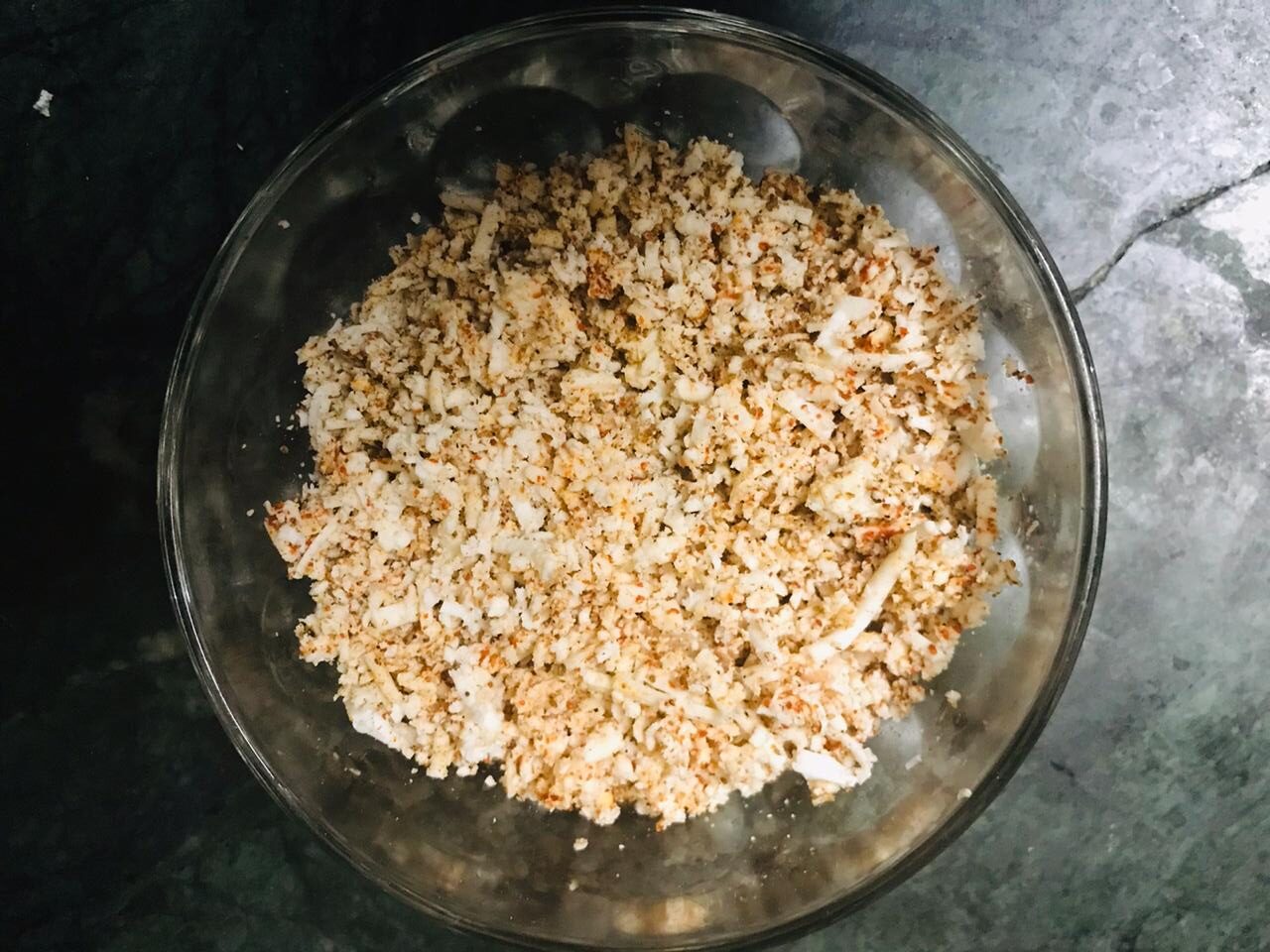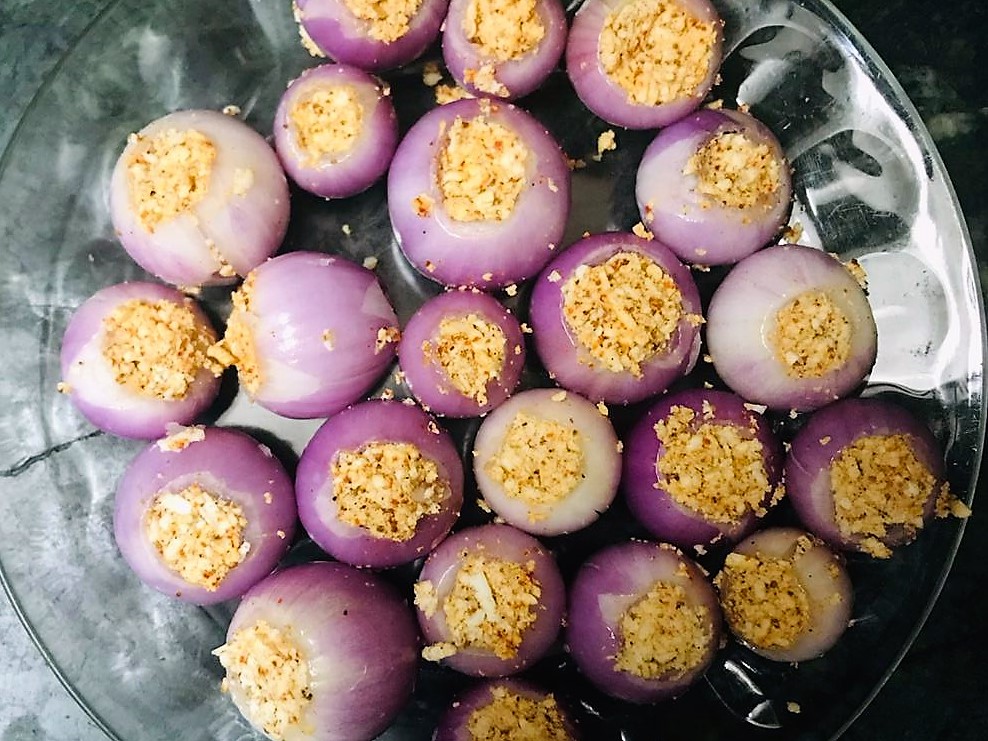 Grate the paneer and add salt, red chilli powder, cumin powder and garam masala to the grated paneer.
Mix the spices and fill this masala paneer in the baby onions.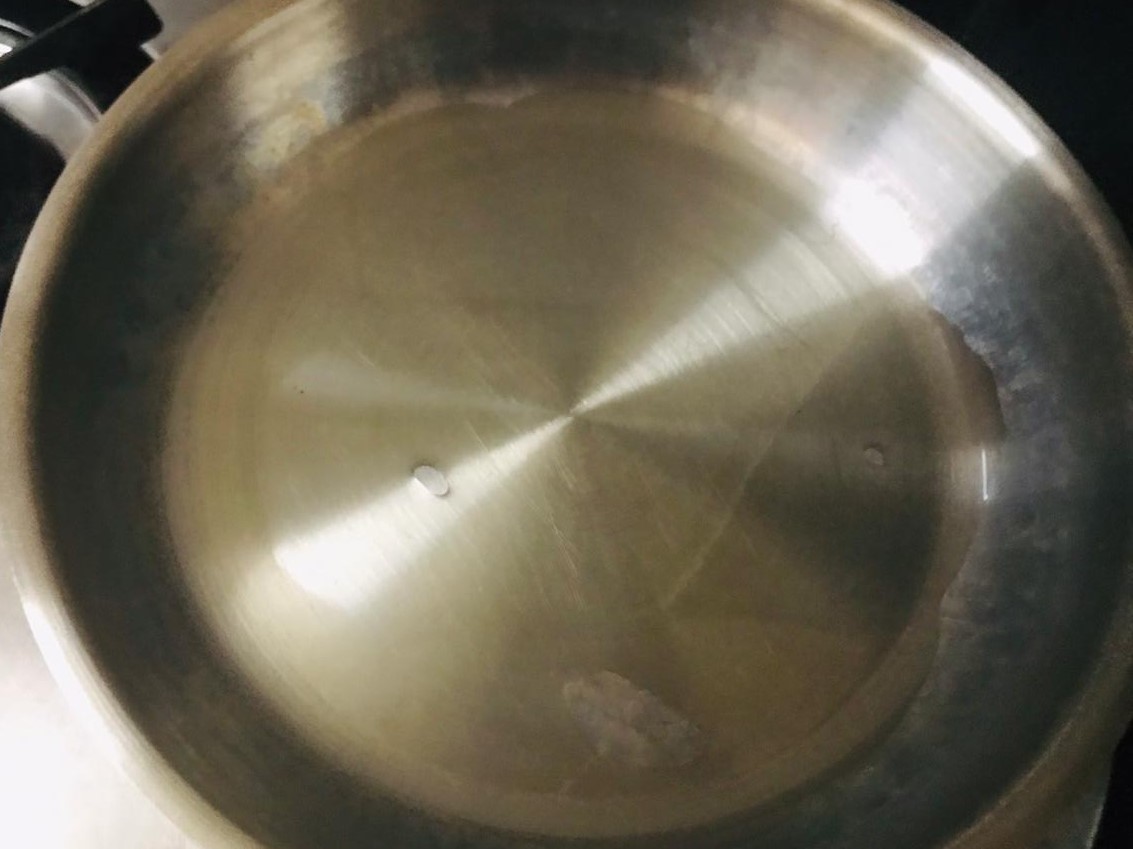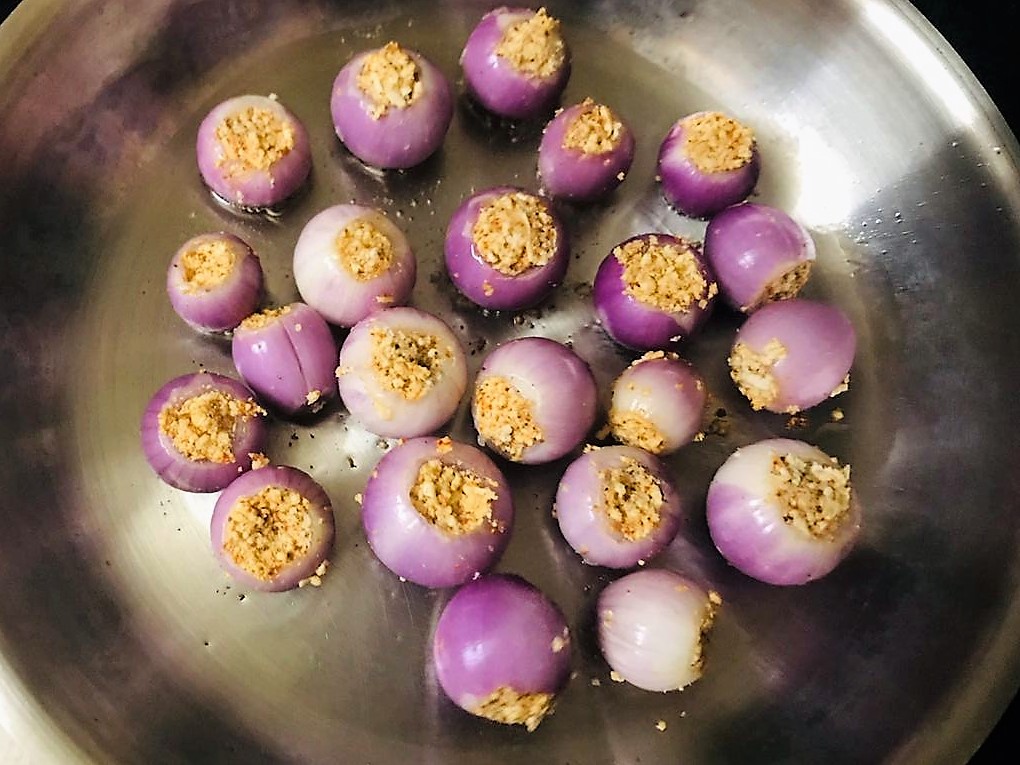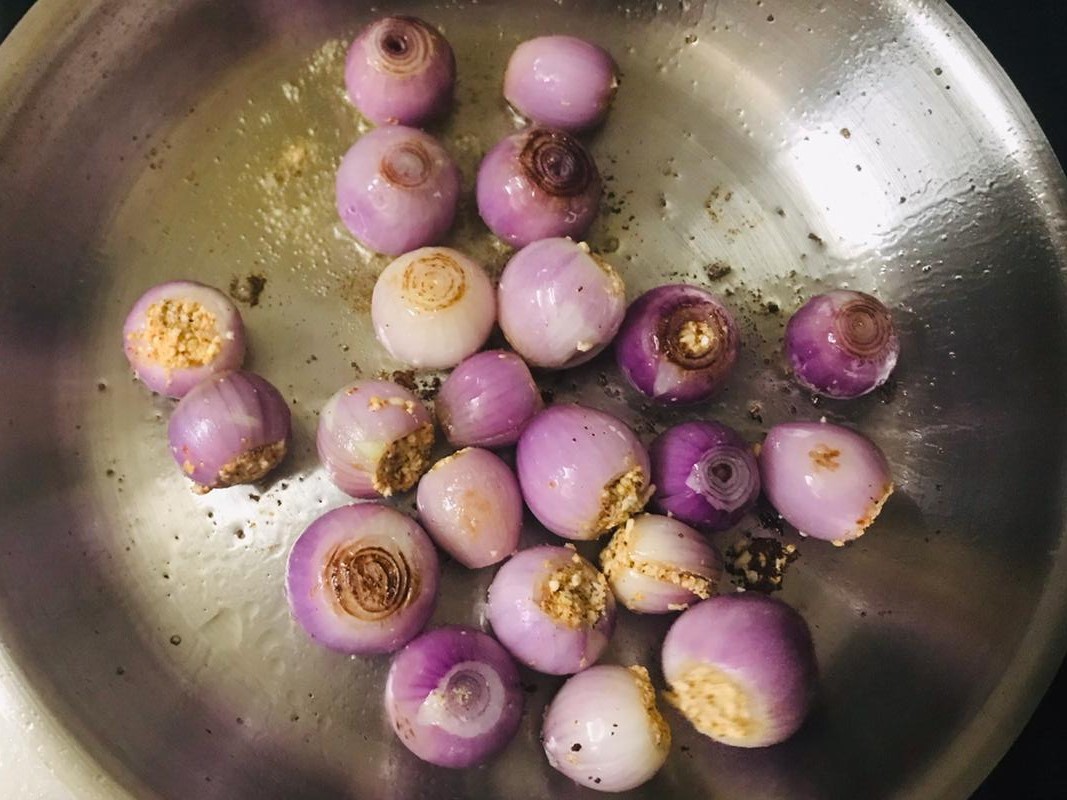 Heat 1 tablespoon oil in a pan and add the stuffed baby onions. Roast them until they are softened for about 3-4 minutes.
Switch off the heat and keep it aside.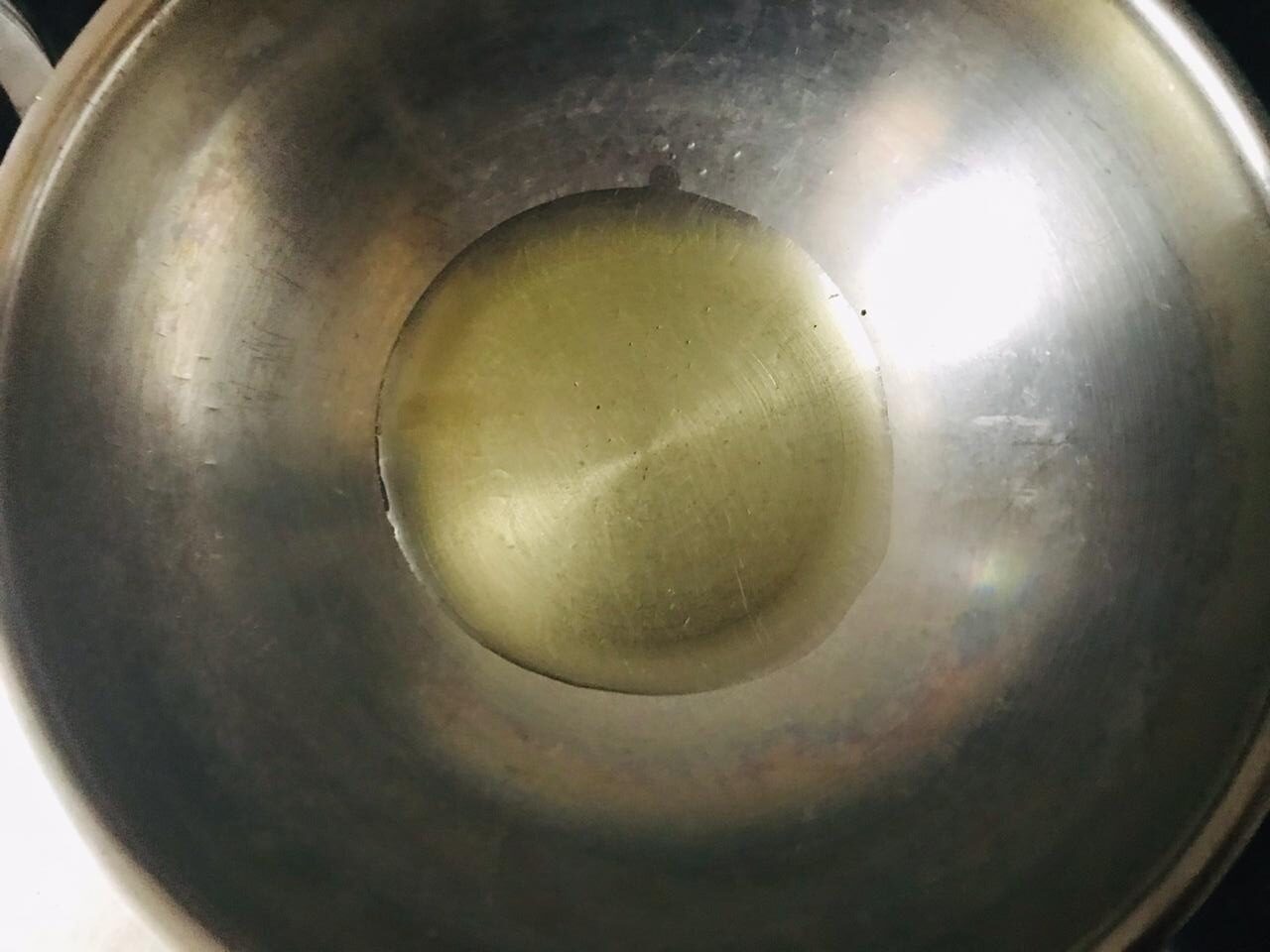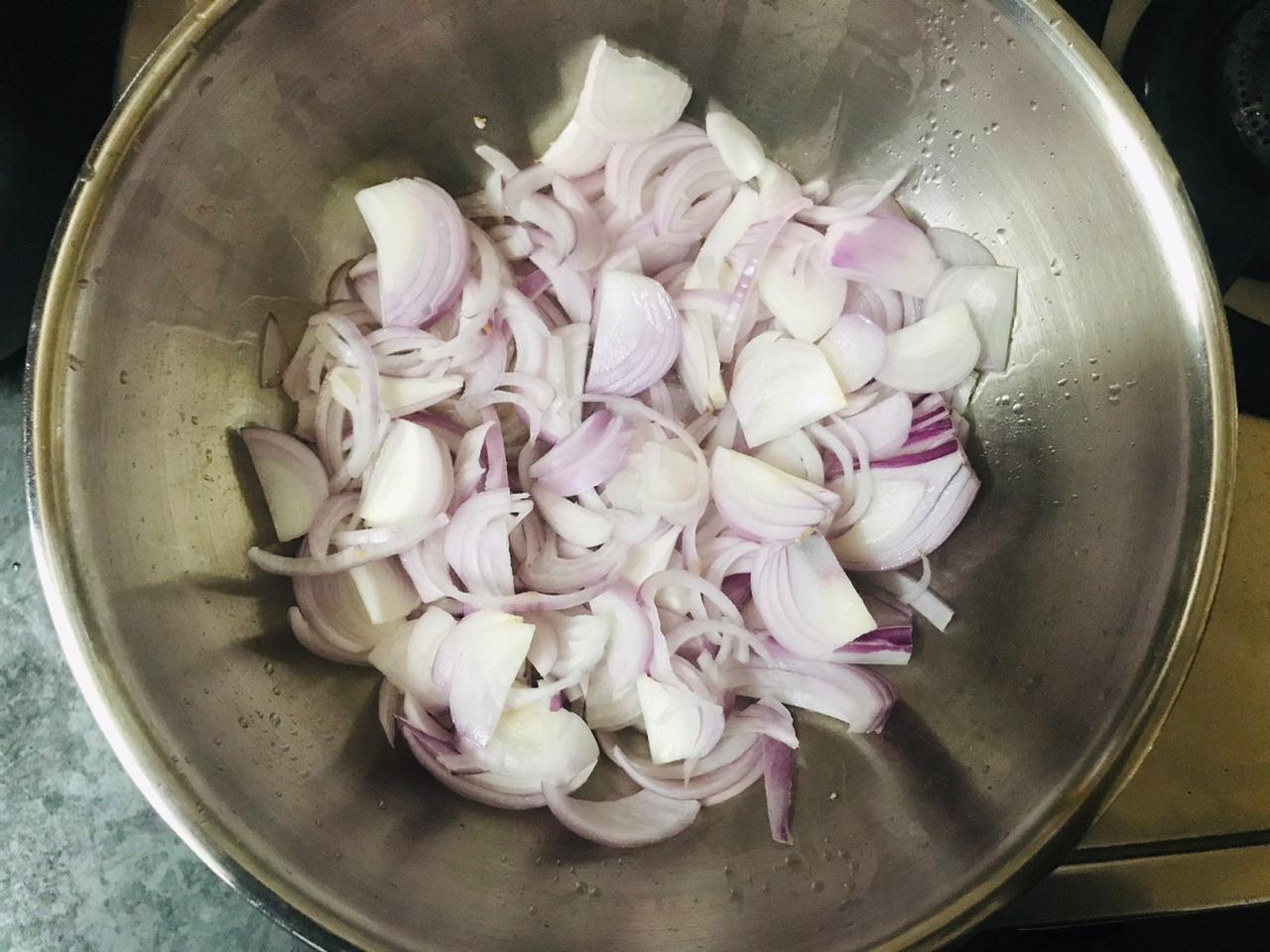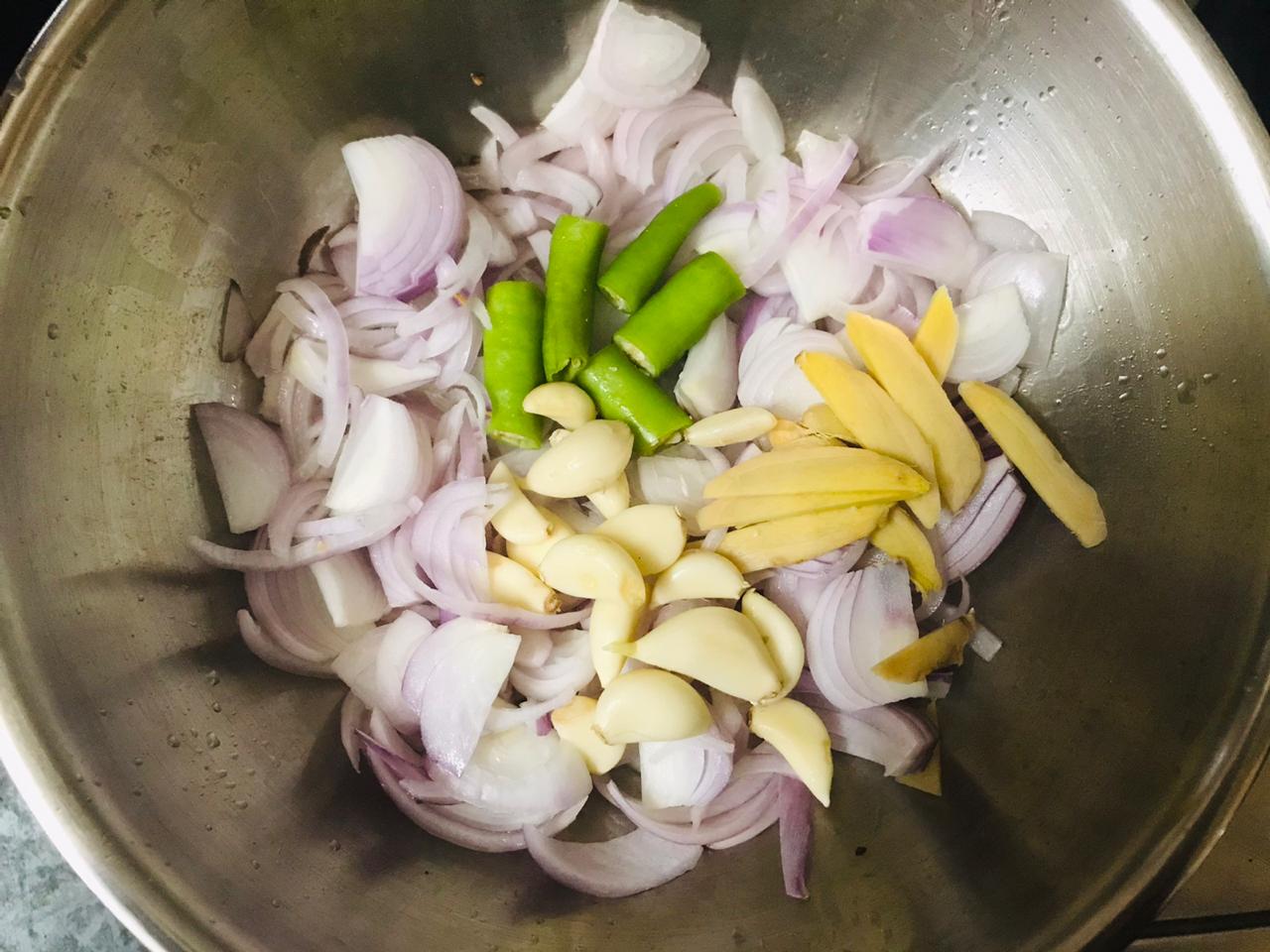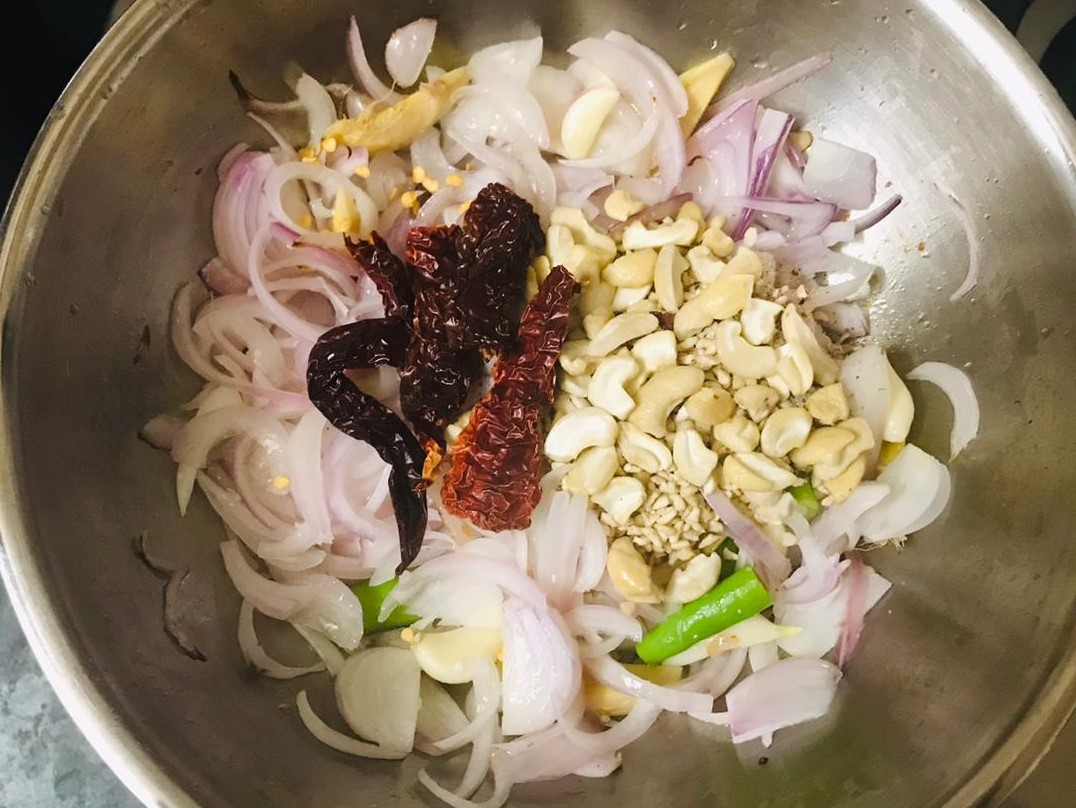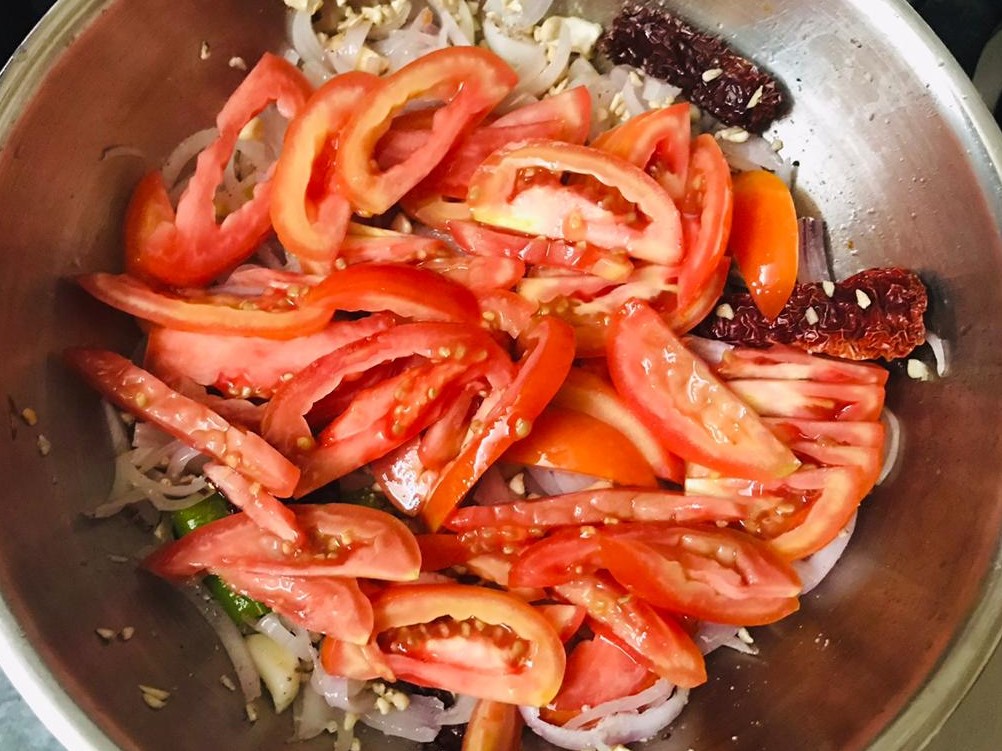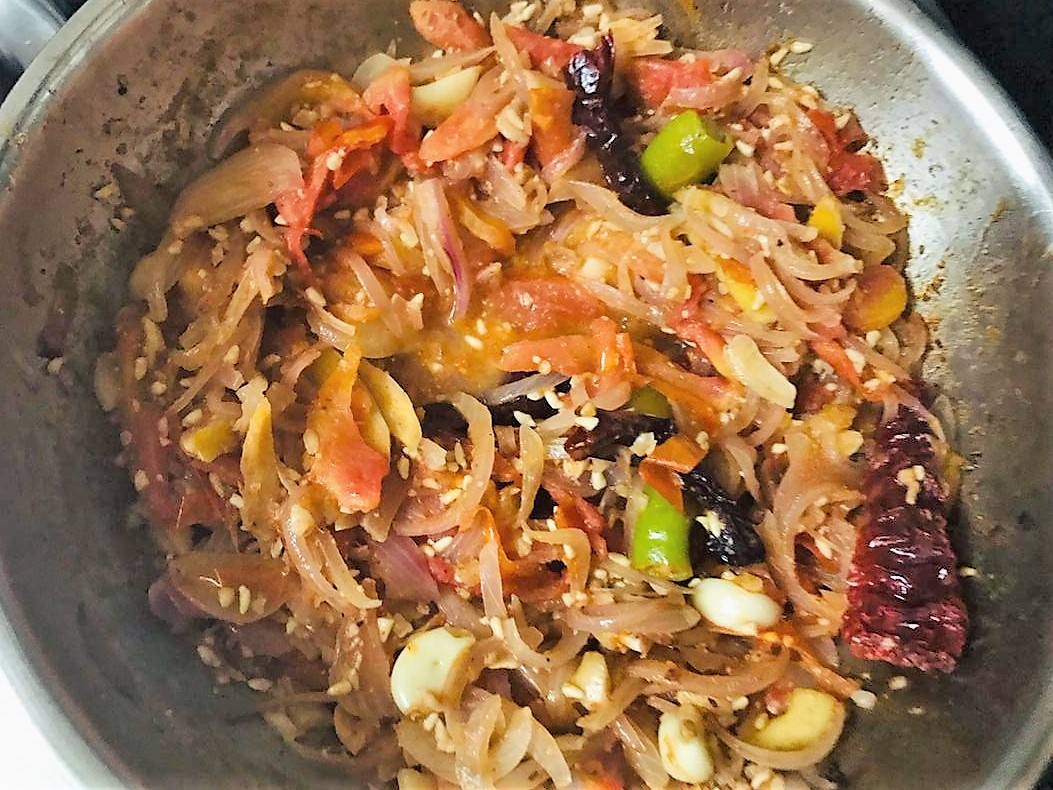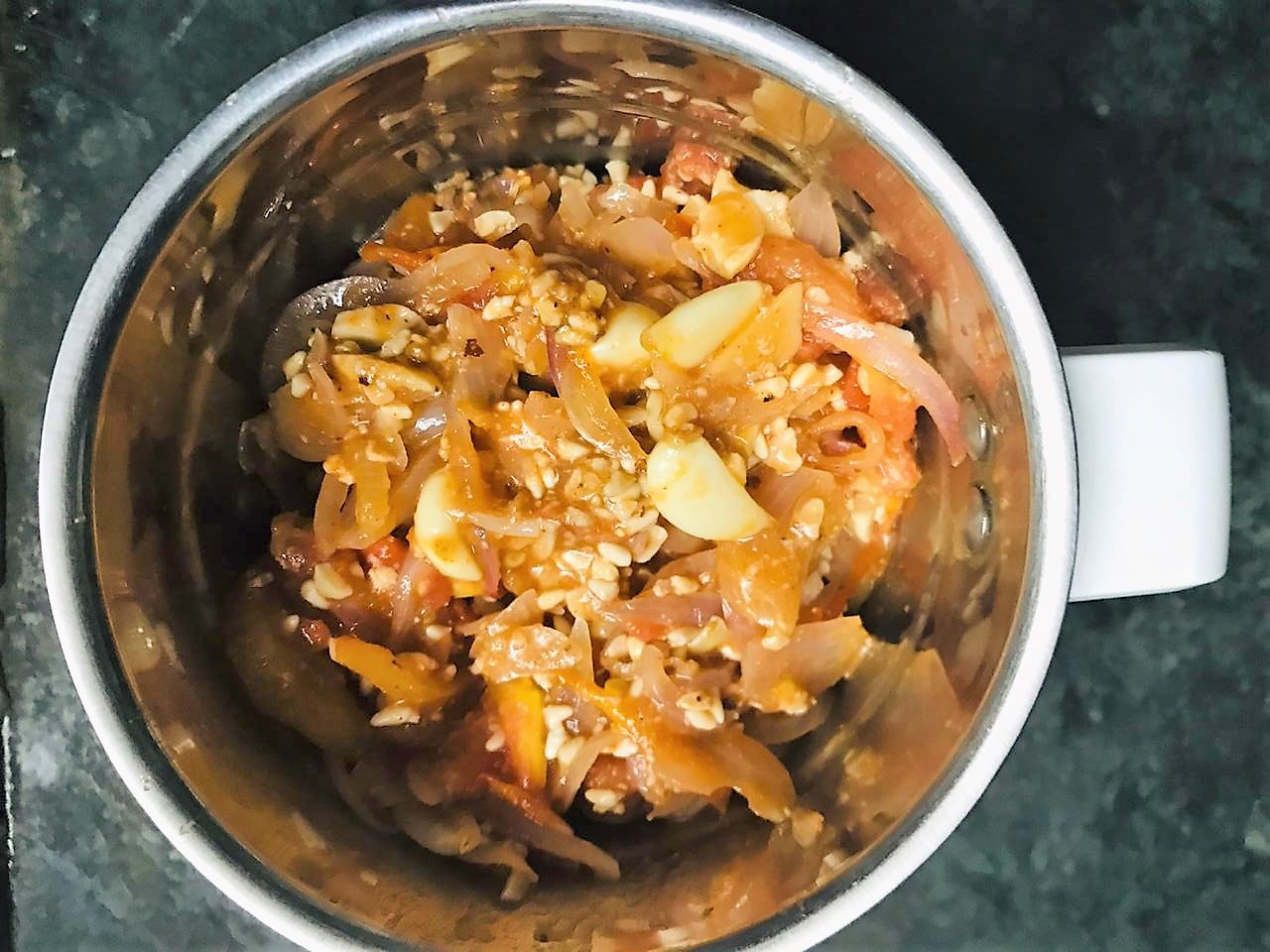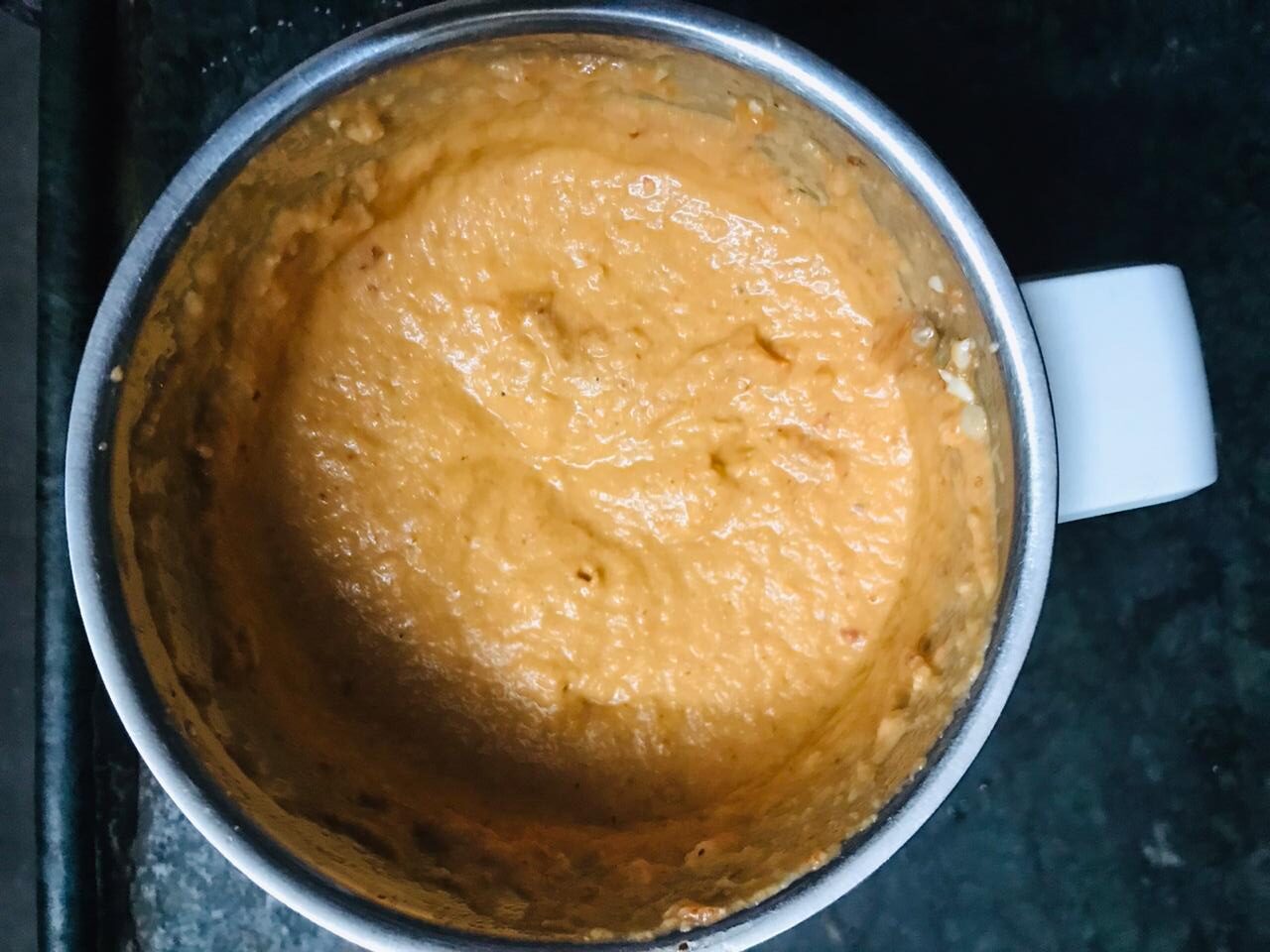 Heat 1 tablespoon oil in a pan and add onions, tomatoes, ginger, green chillies, garlic, cashew nuts and dry red chilli and sauté for around 2 minutes. Add ½ teaspoon salt and 2 tablespoons water to it. Sauté for 4-5 minutes until they turn mushy.
Switch off the heat and let it cool down. Once it has cooled down, grind them into a fine paste.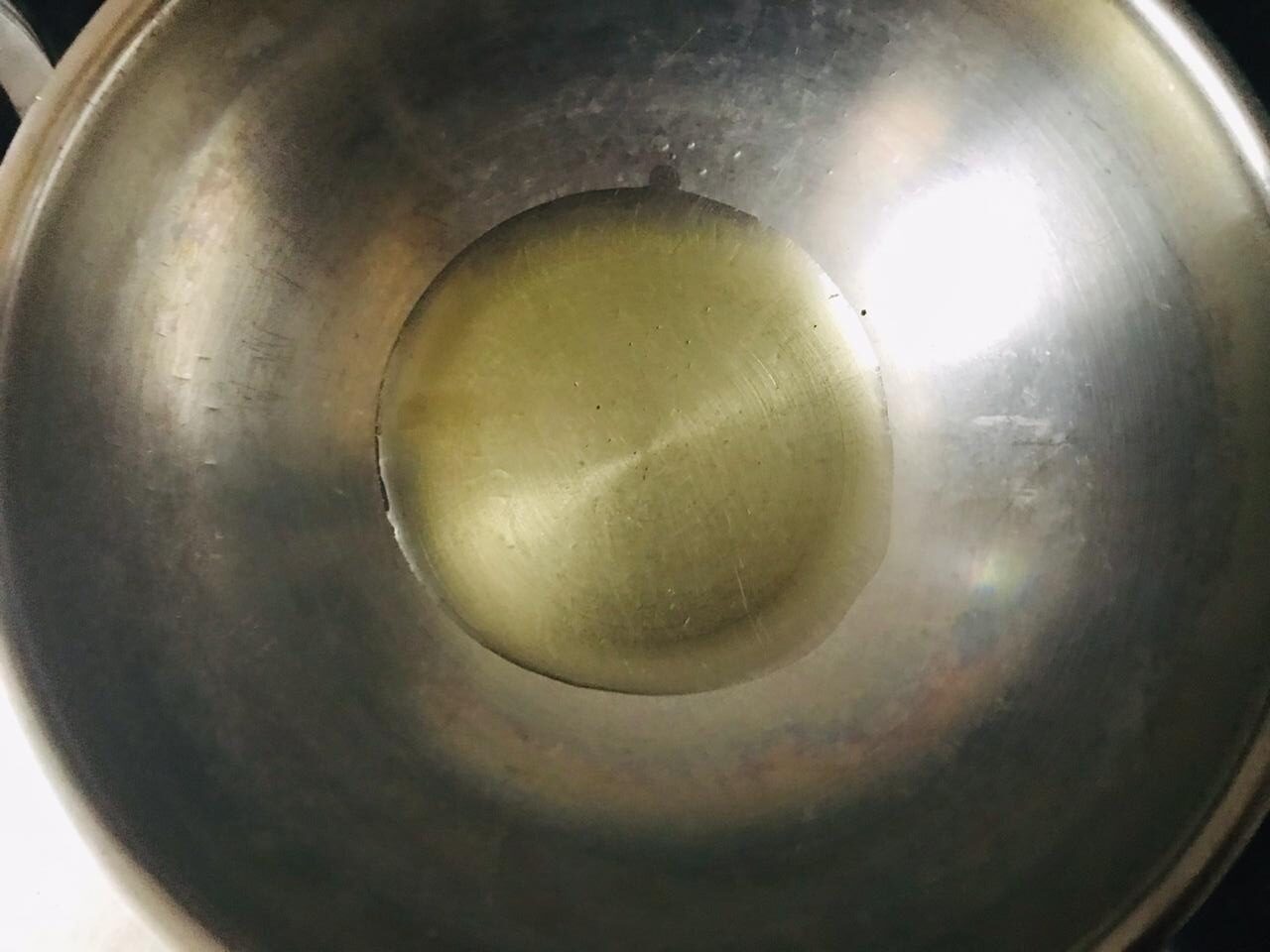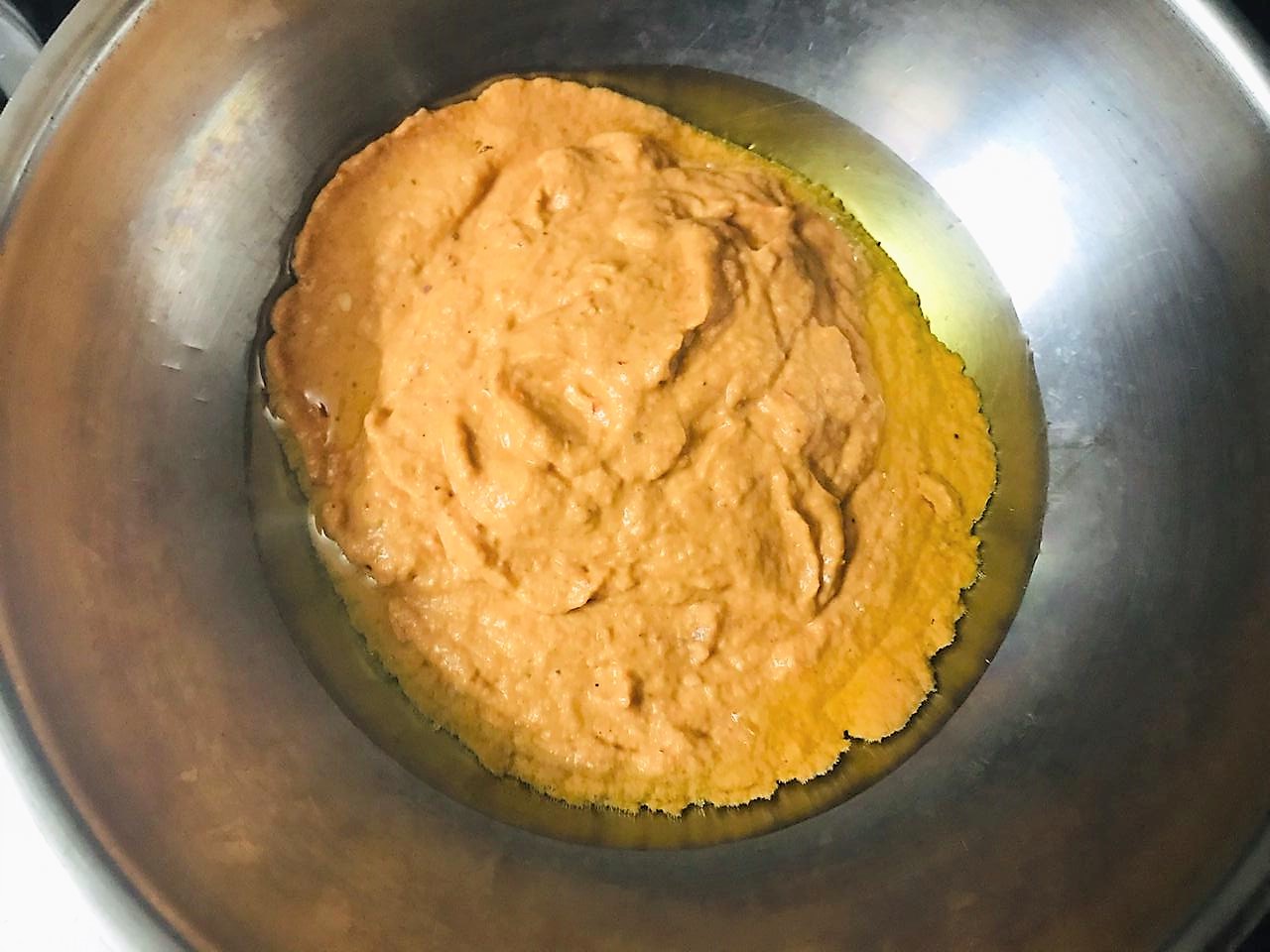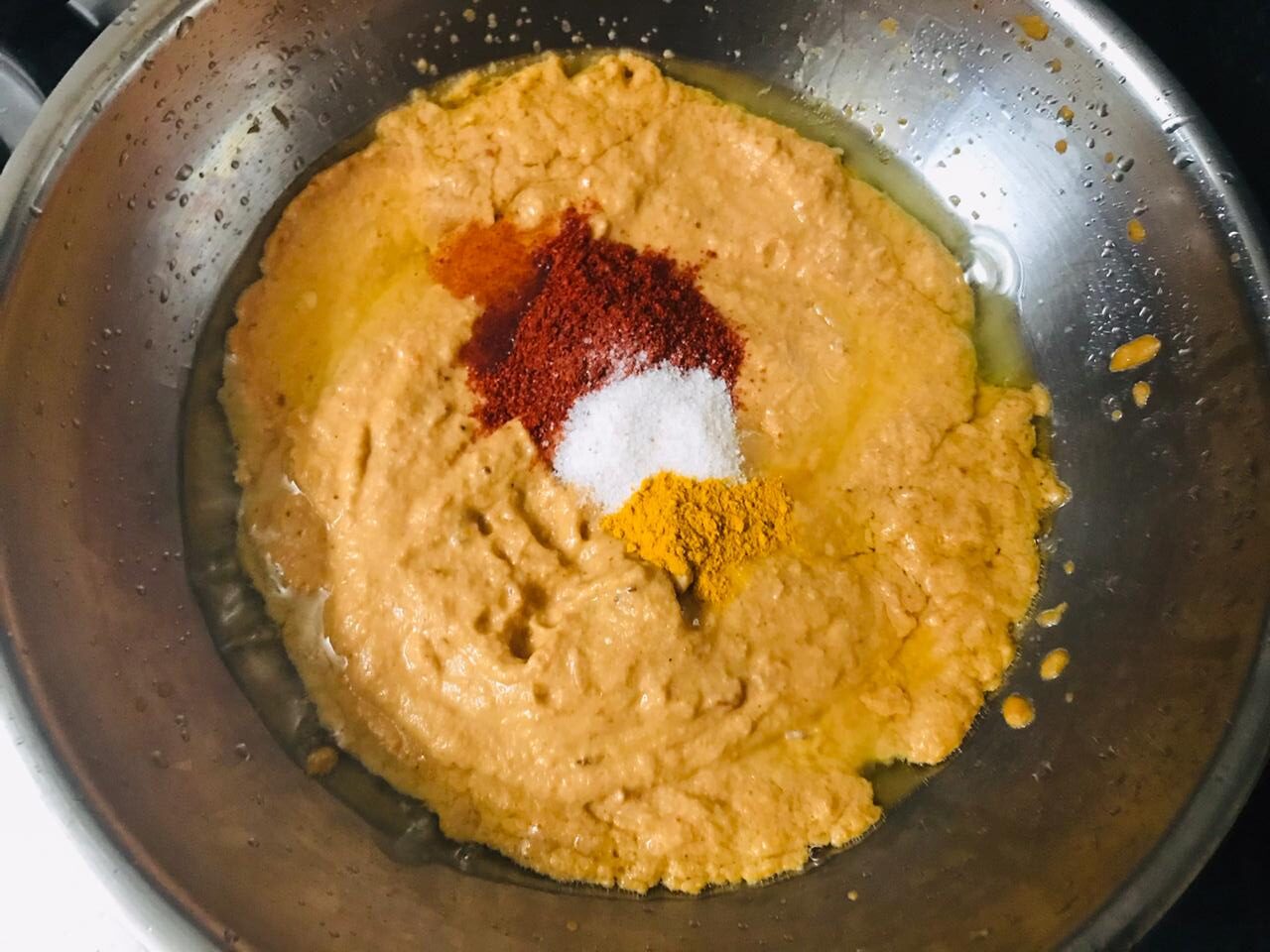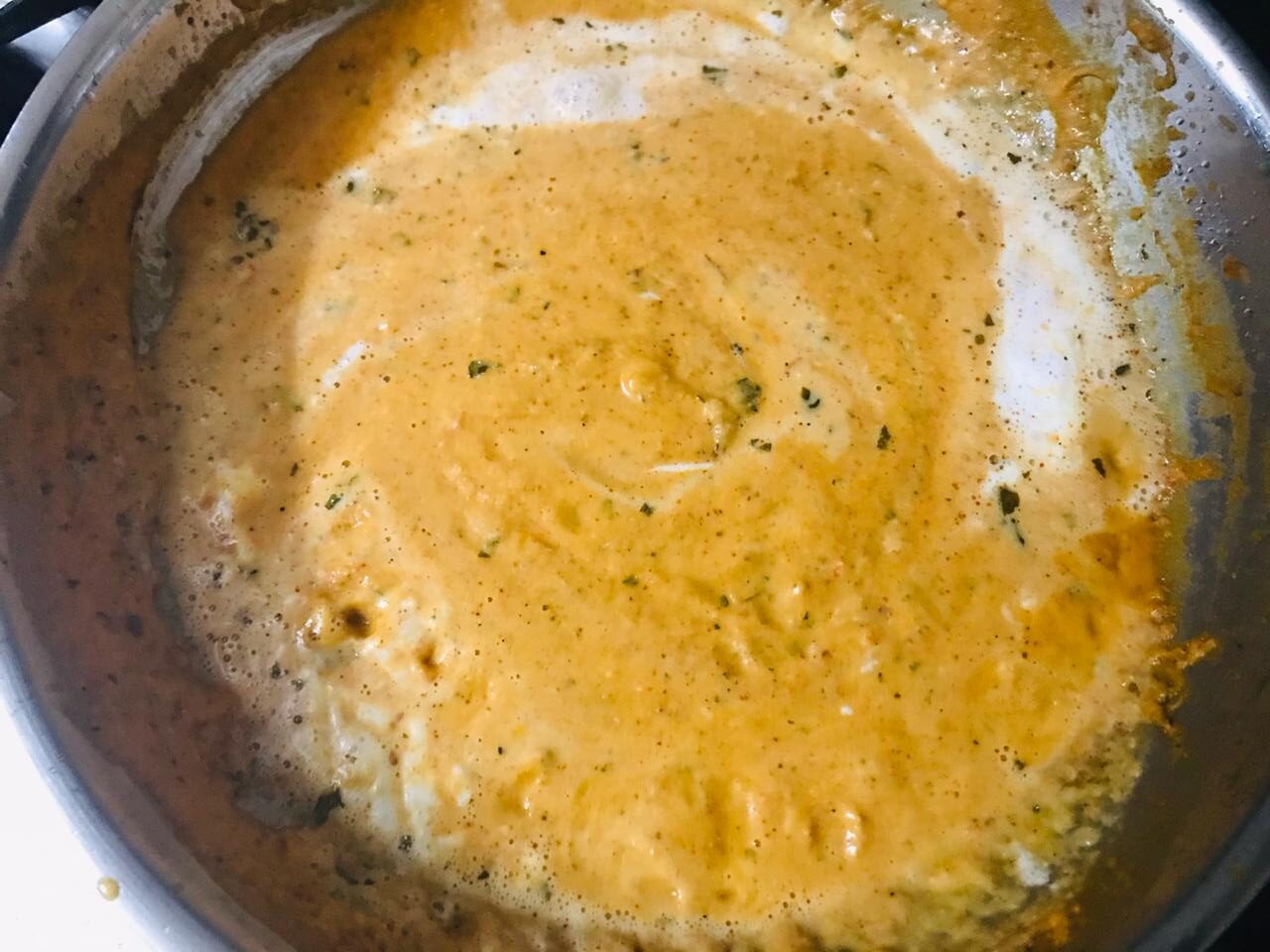 Heat 1 tablespoon oil in a pan. Add the paste and sauté for a minute. Add red chilli powder, salt, turmeric powder and Kashmiri red chilli and milk and mix. Cover and cook the gravy for about 10 minutes.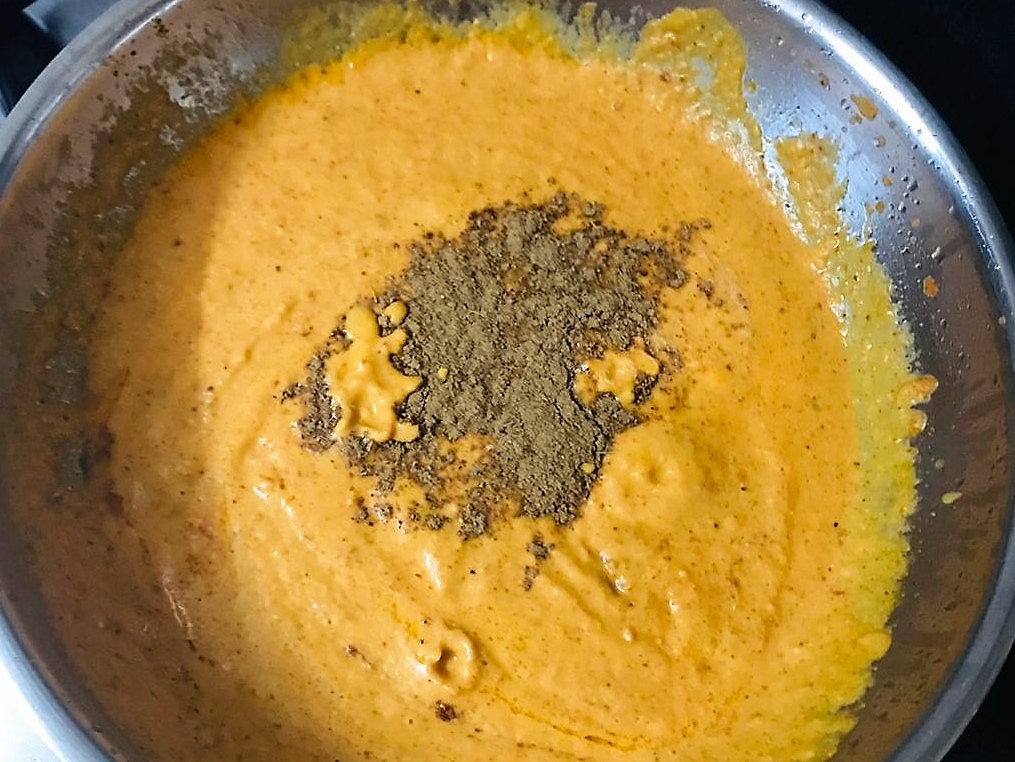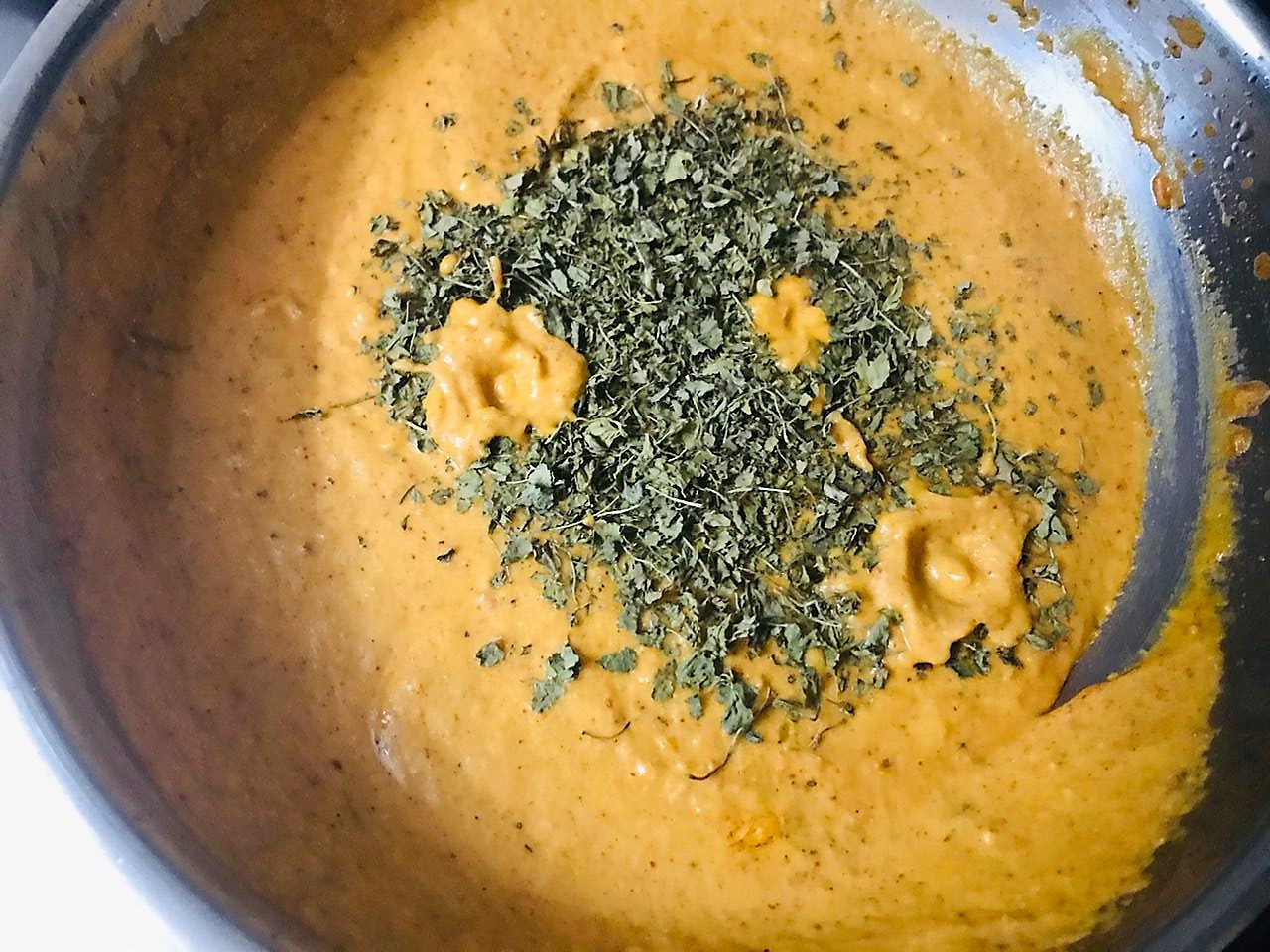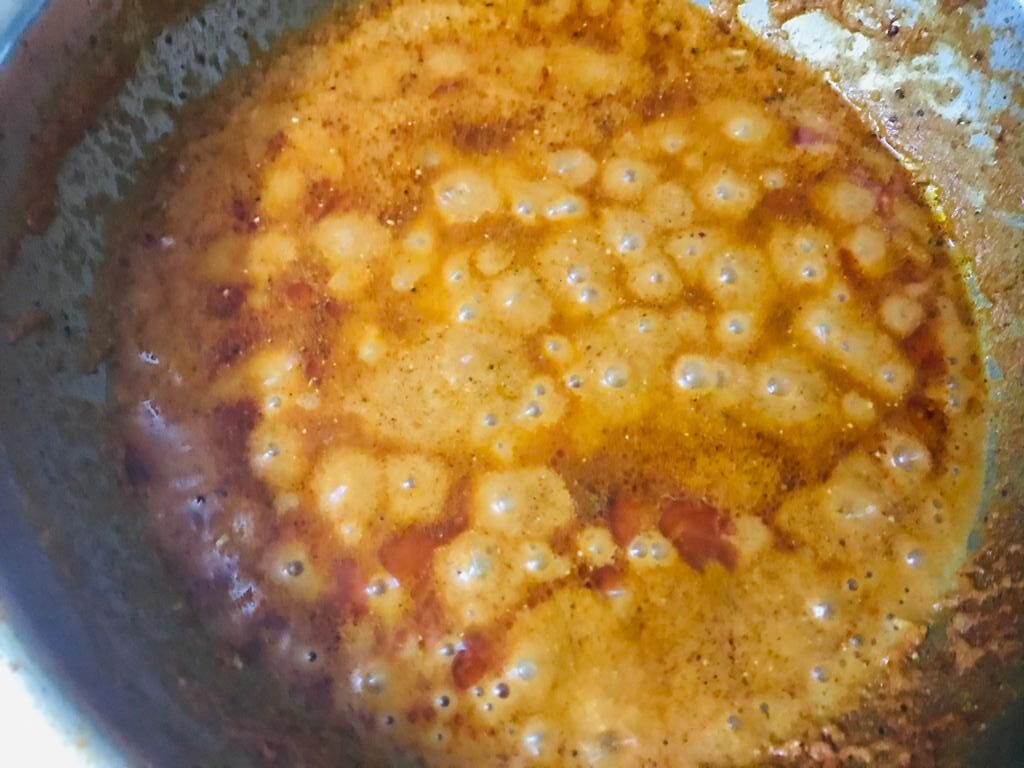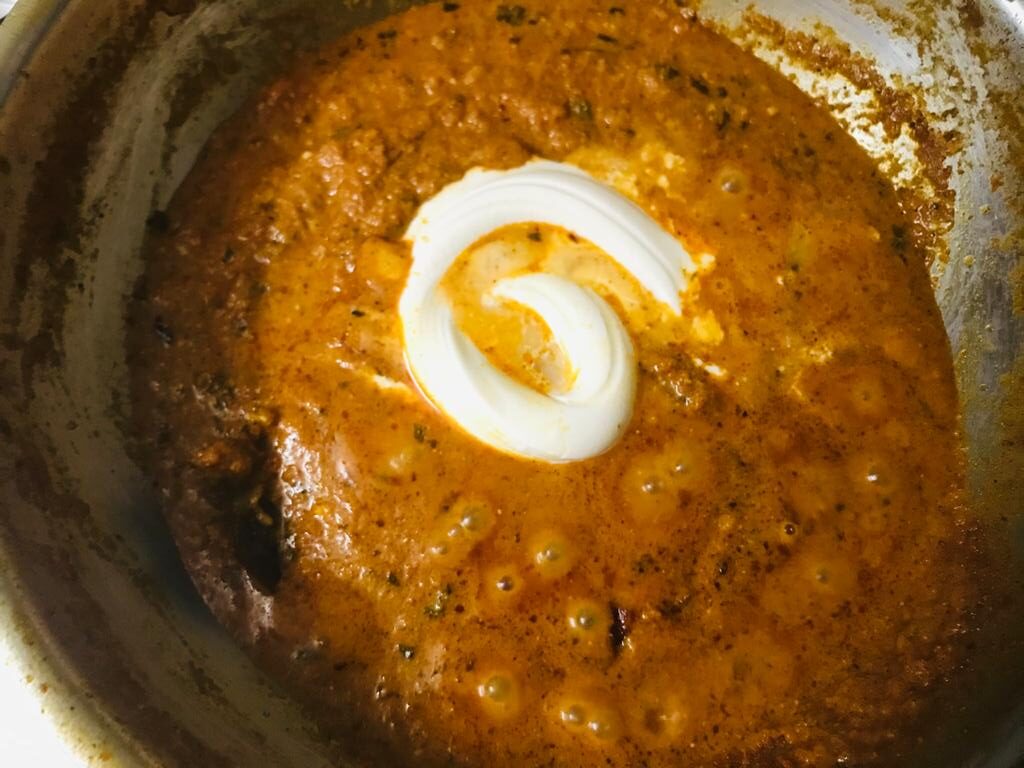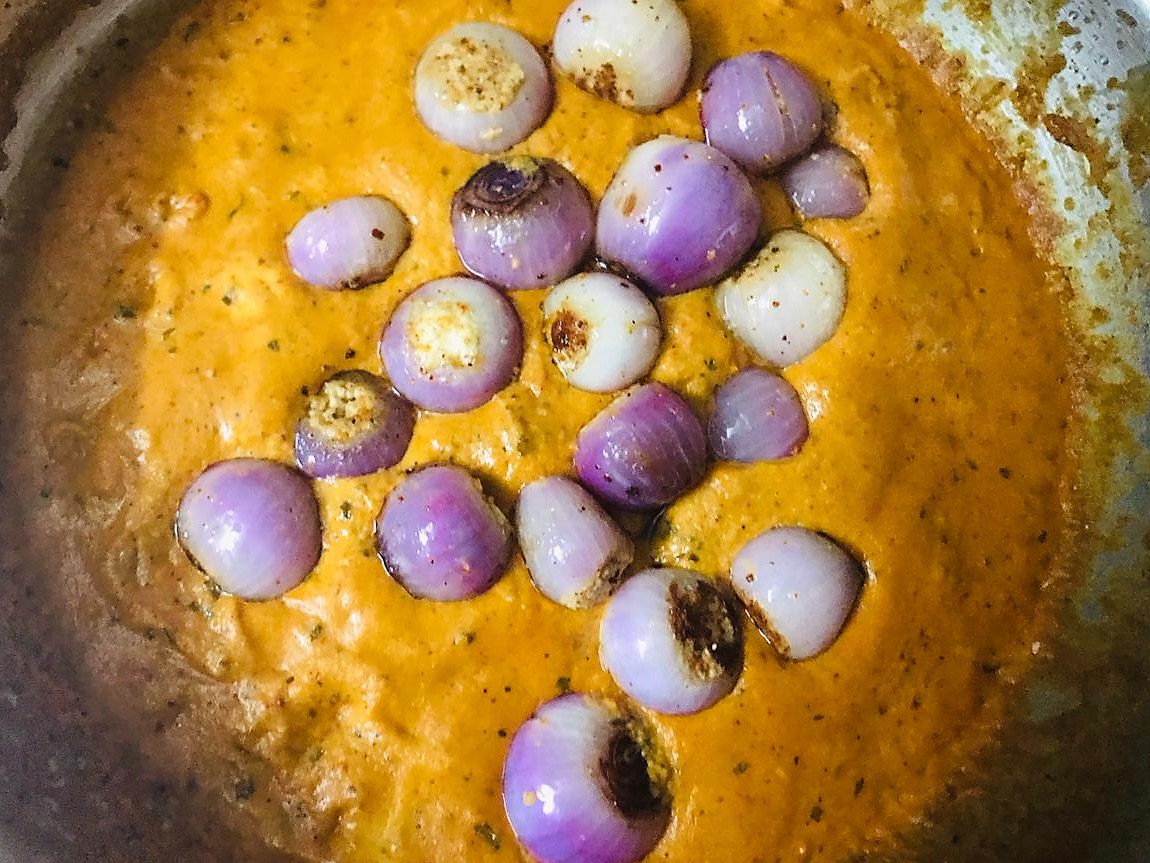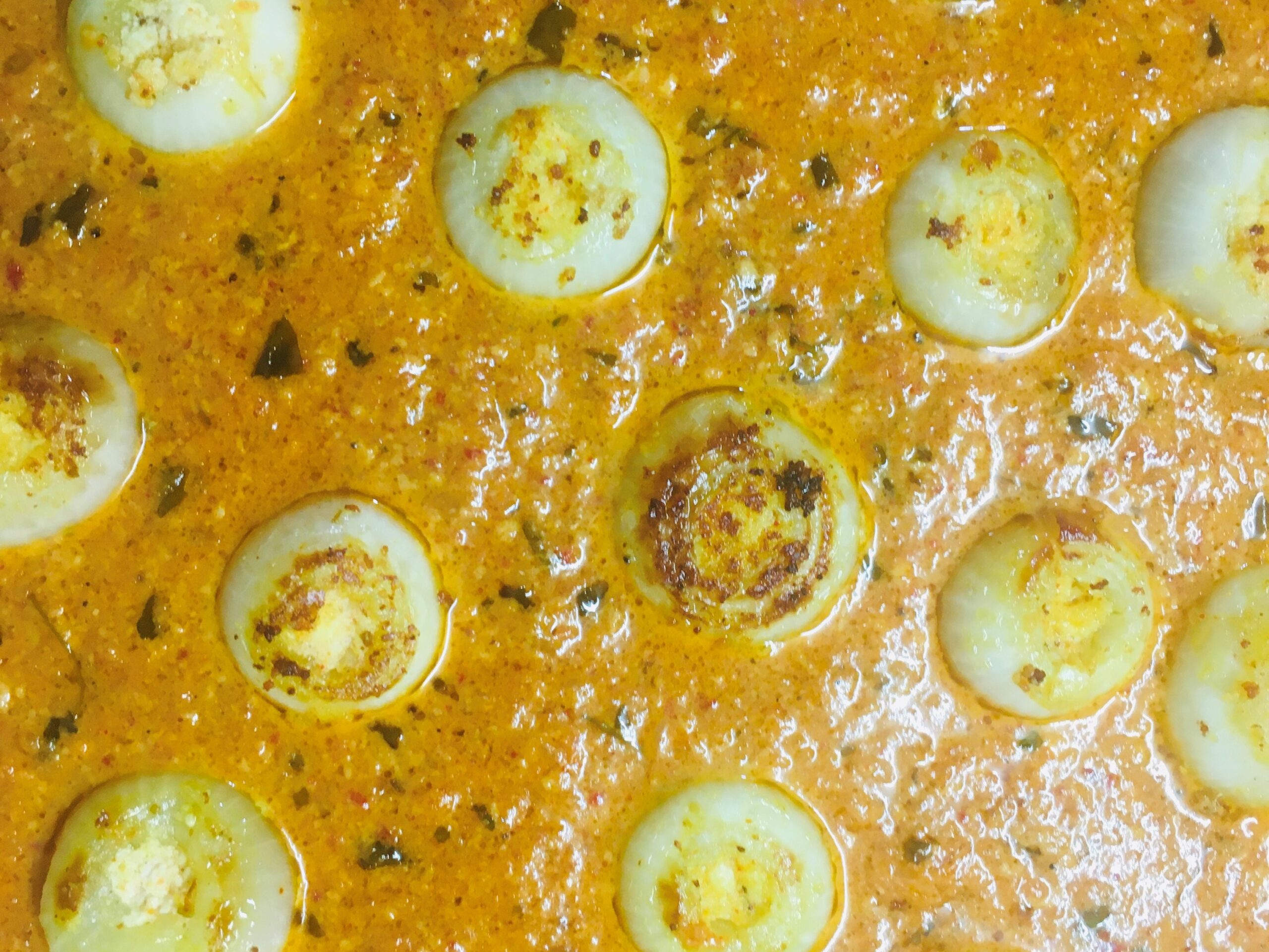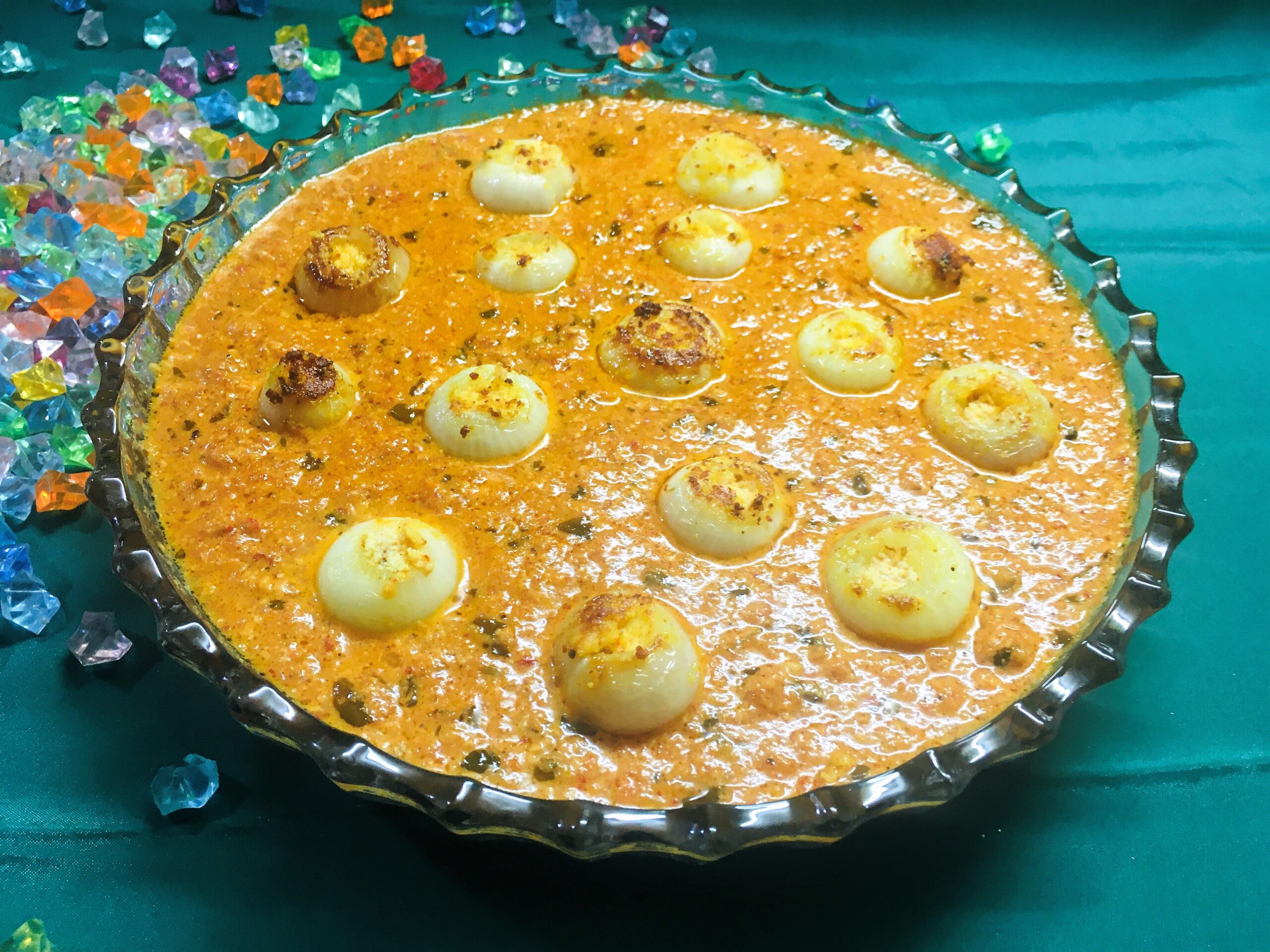 After 10 minutes, add garam masala and crushed kasthuri methi and cover it again for another 5 minutes. Add cream and baby onions to it and mix it.
Serve it hot!