Soya Chaap Gravy
Soya Chaap is prepared with soybean chunks and flour. The dough is then wrapped around wooden sticks, and this is called soya chaap. It is highly nutritious and high in protein hence incredibly healthy for vegetarians. Having said that Soya chaap is so delicious that no one can resist it!
In Delhi, India Soya chap is served in variety of ways like in a gravy, tandoori, dumplings, pizzas and list is endless.
My husband's favourite is soya chap in a gravy served with a roomali roti. Whenever he travels to Delhi for business soya chaap is one of the dishes he always eats and gets a parcel for us.
In this recipe, smooth velvety creamy gravy of onions and tomatoes with whole spices is blended to create this delicious dish.
Ingredients
For frying
8-10 sticks of soya chap
Oil for deep frying
For marination
1 cup plain yoghurt
1 teaspoon red chilli
1 teaspoon salt
1 teaspoon garam masala
½ teaspoon turmeric powder
For gravy
2 cup finely sliced onions
2 tablespoons oil
3 dry whole red chilli
2 cup roughly chopped tomatoes
2-3 green chillies
1 tablespoon chopped garlic
1 teaspoon chopped ginger
1 inch cinnamon stick
1 teaspoon whole black pepper
2-3 black cardamom
1 teaspoon turmeric powder
1 teaspoon red chilli powder
1 teaspoon Kashmiri red chilli powder
2 teaspoons coriander powder
1 teaspoon salt
1 teaspoon garam masala
1 teaspoon kasuri methi (dry fenugreek leaves)
2 tablespoons single cream
Directions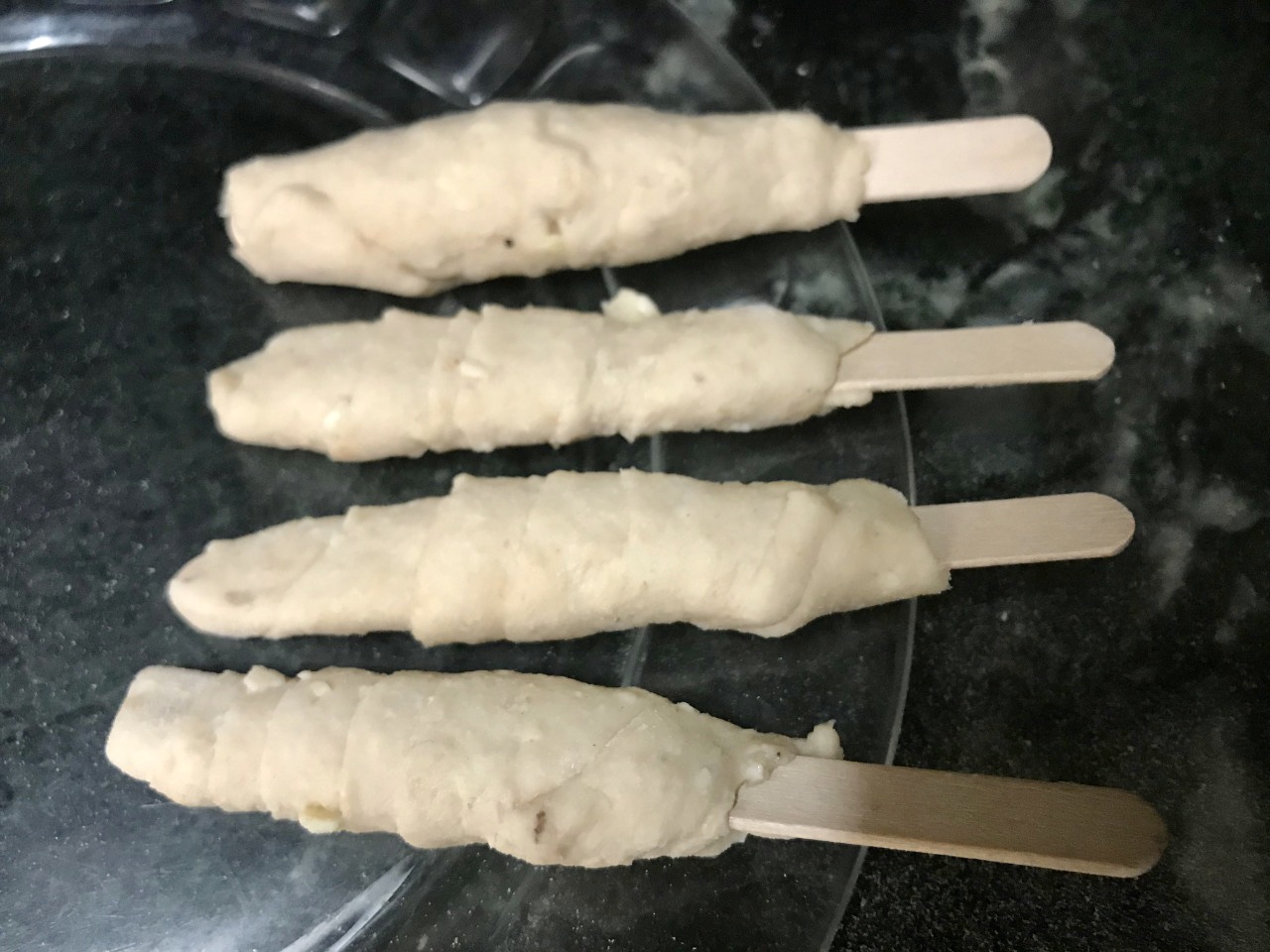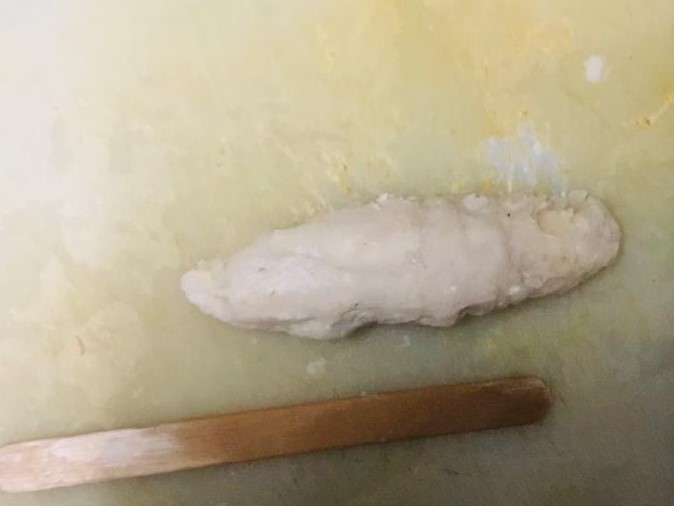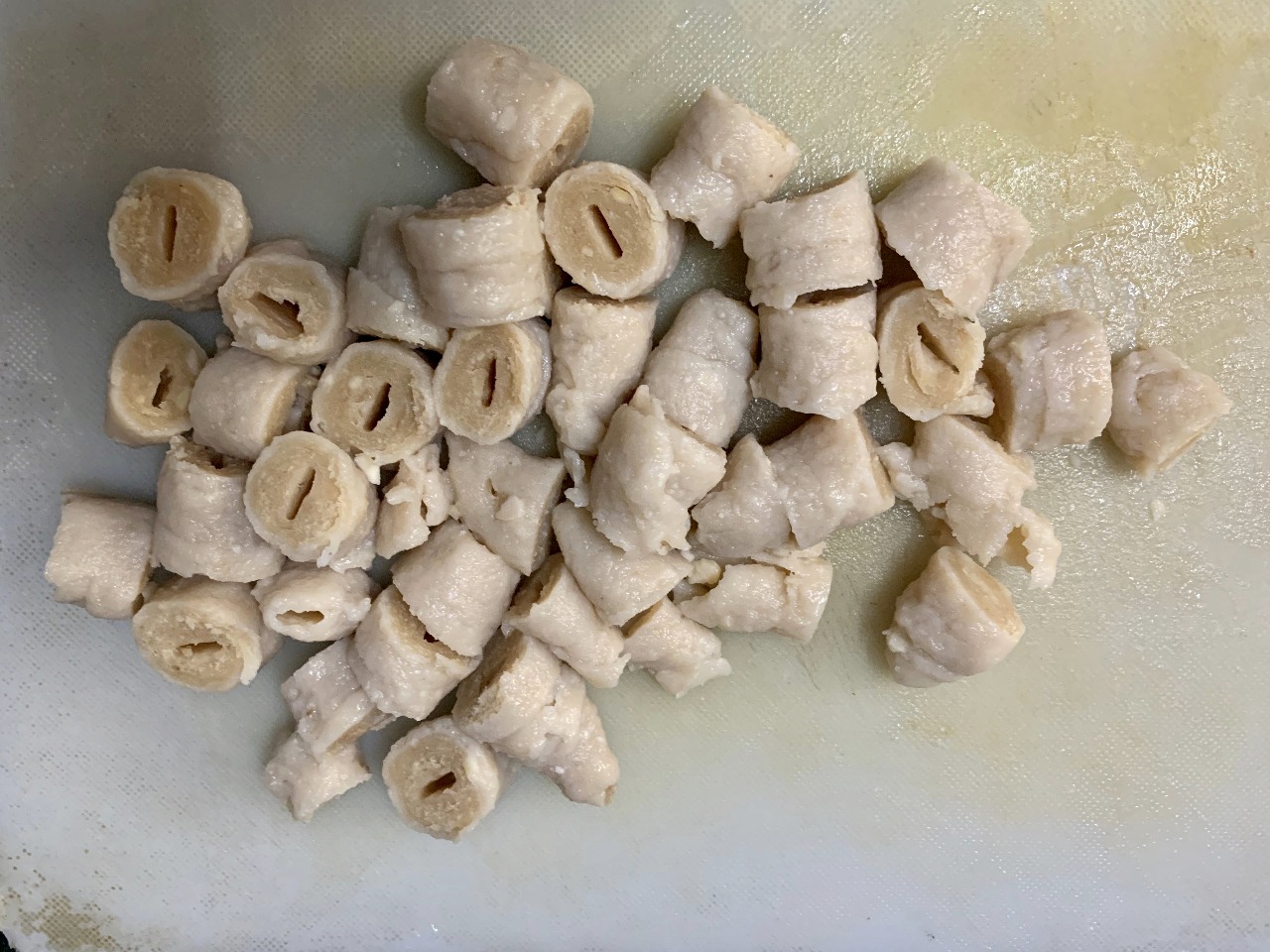 Remove the soya chaap from the sticks and cut the chap into approximately 1 inch pieces.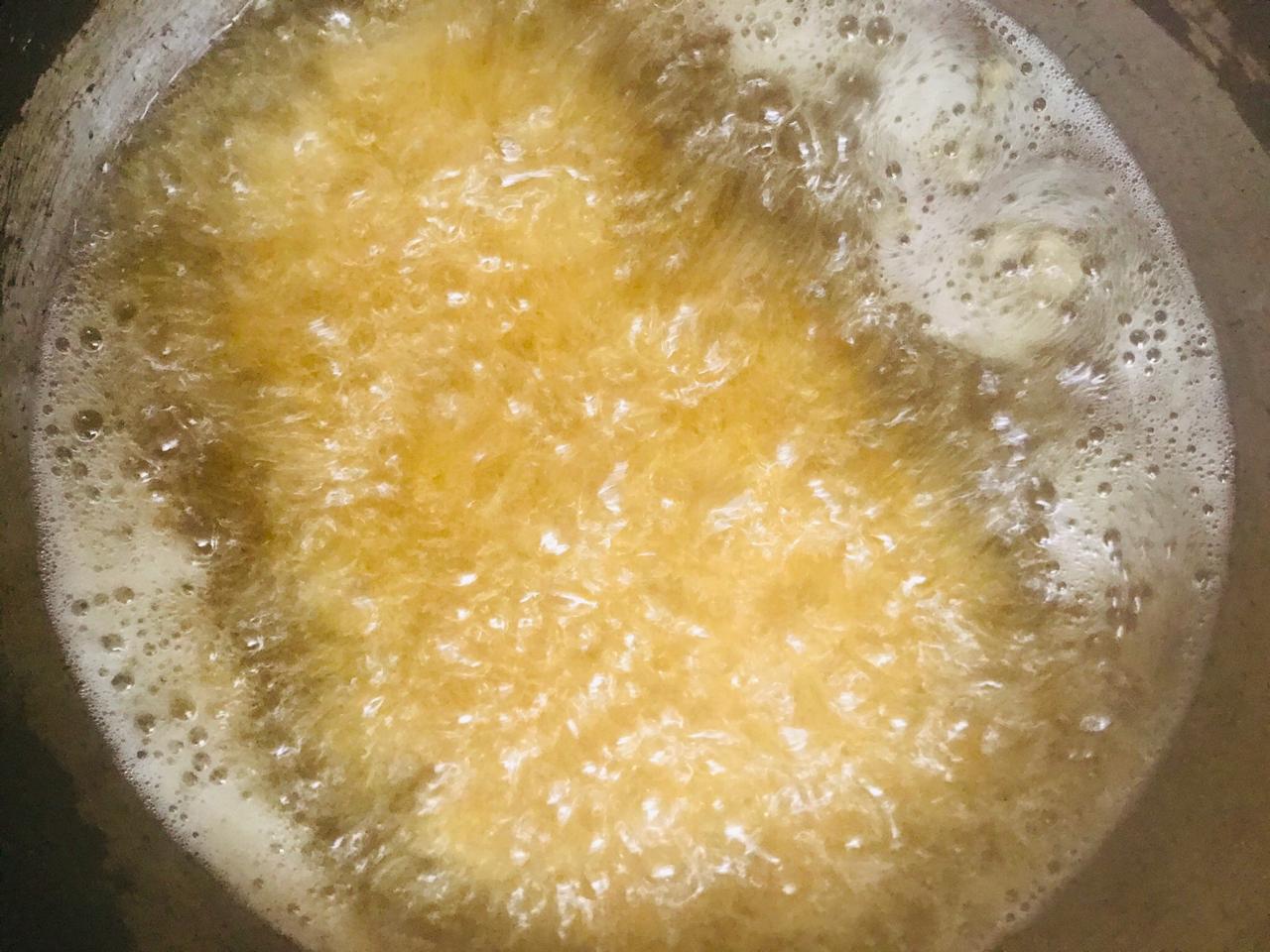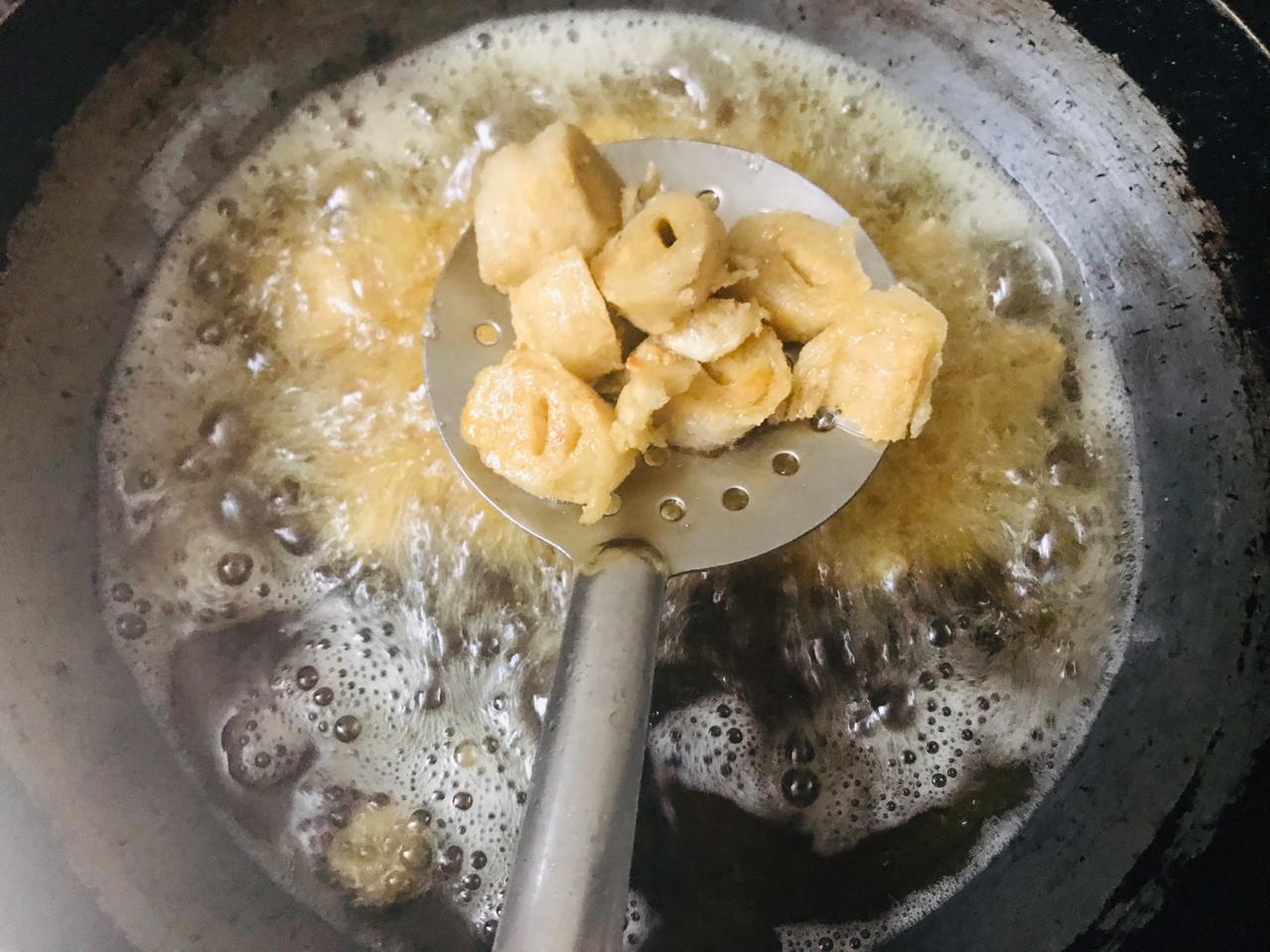 Heat oil for frying and deep fry the chap until they turn golden and crisp on medium heat for about 3-4 minutes.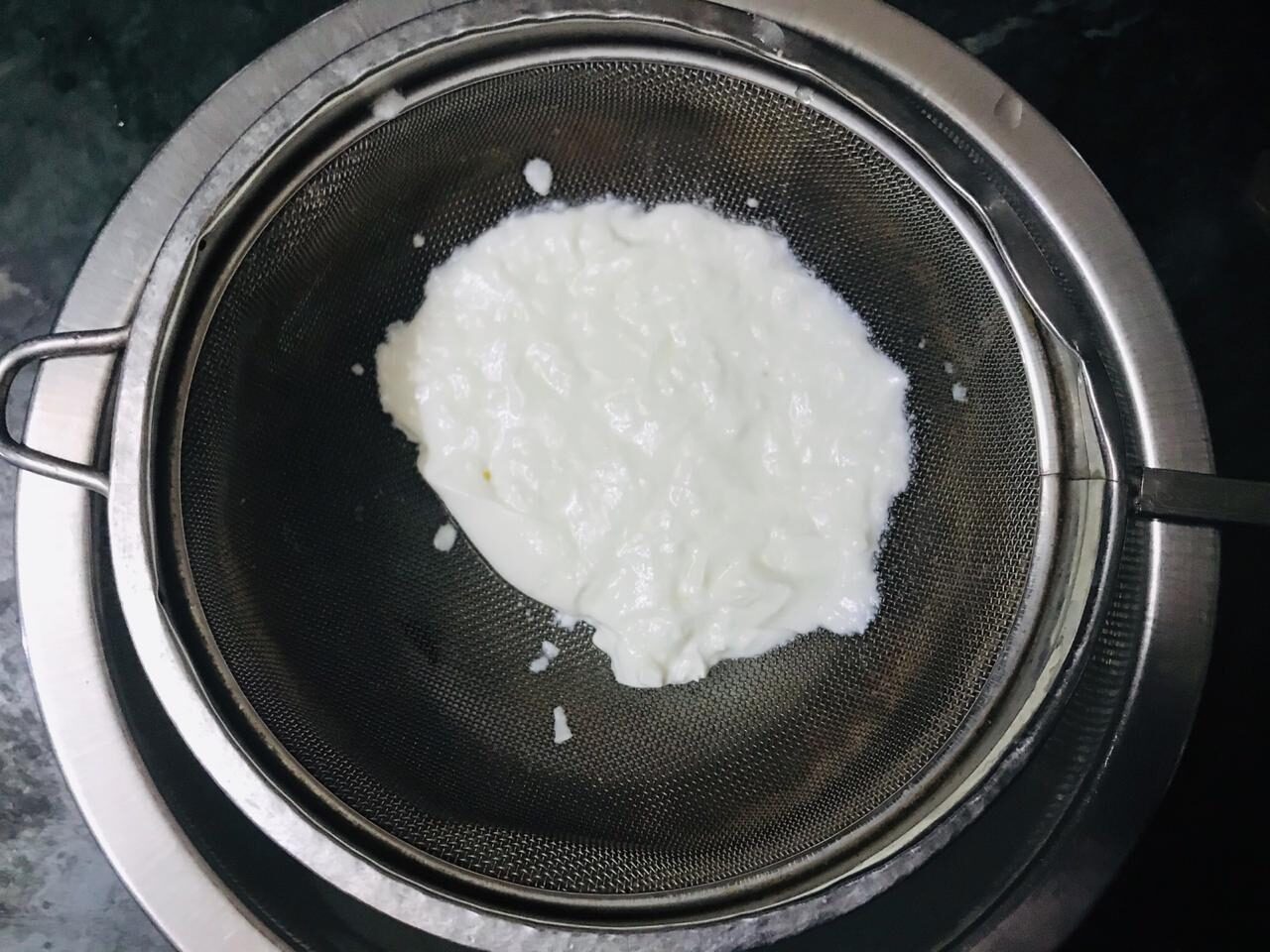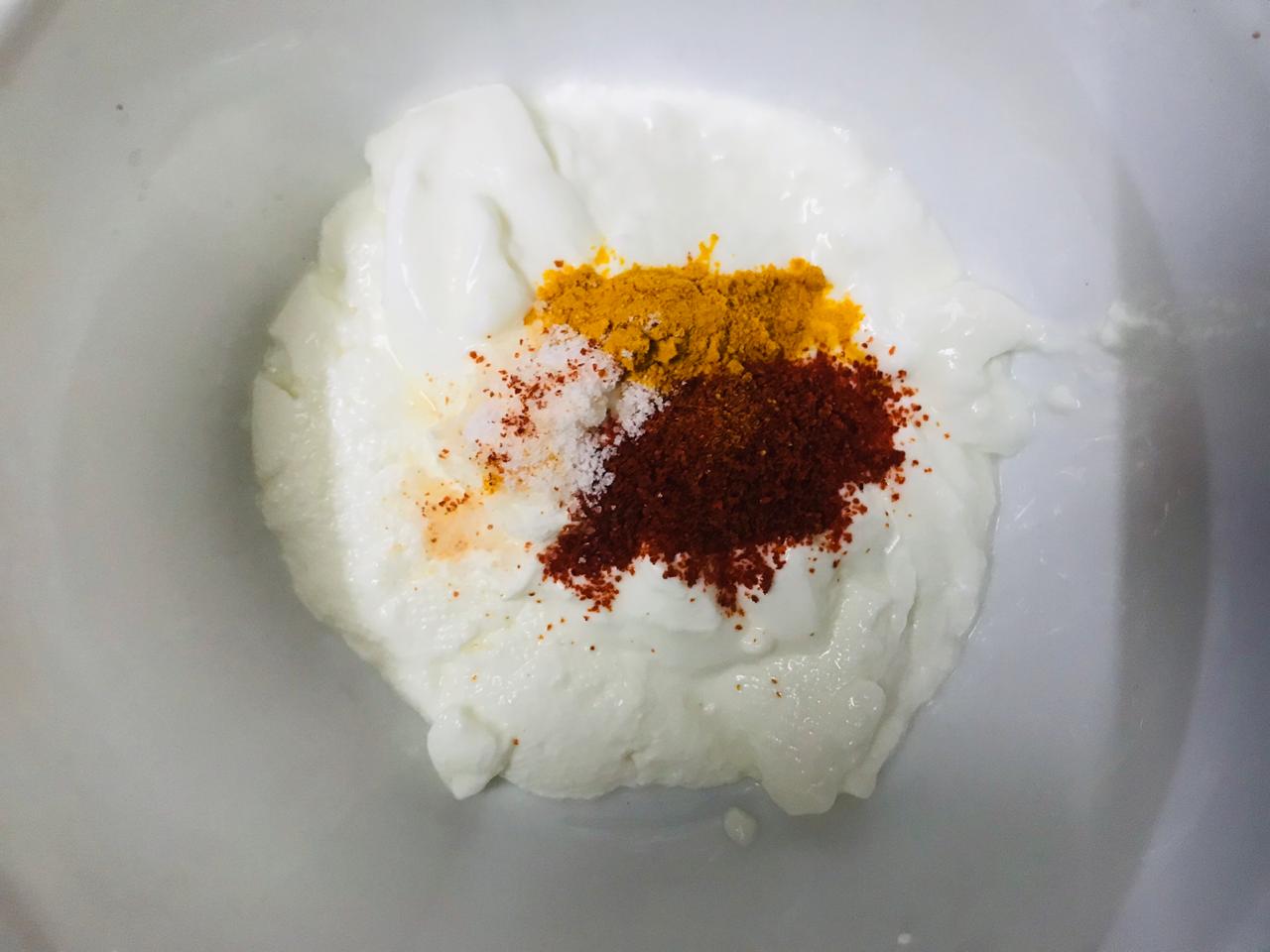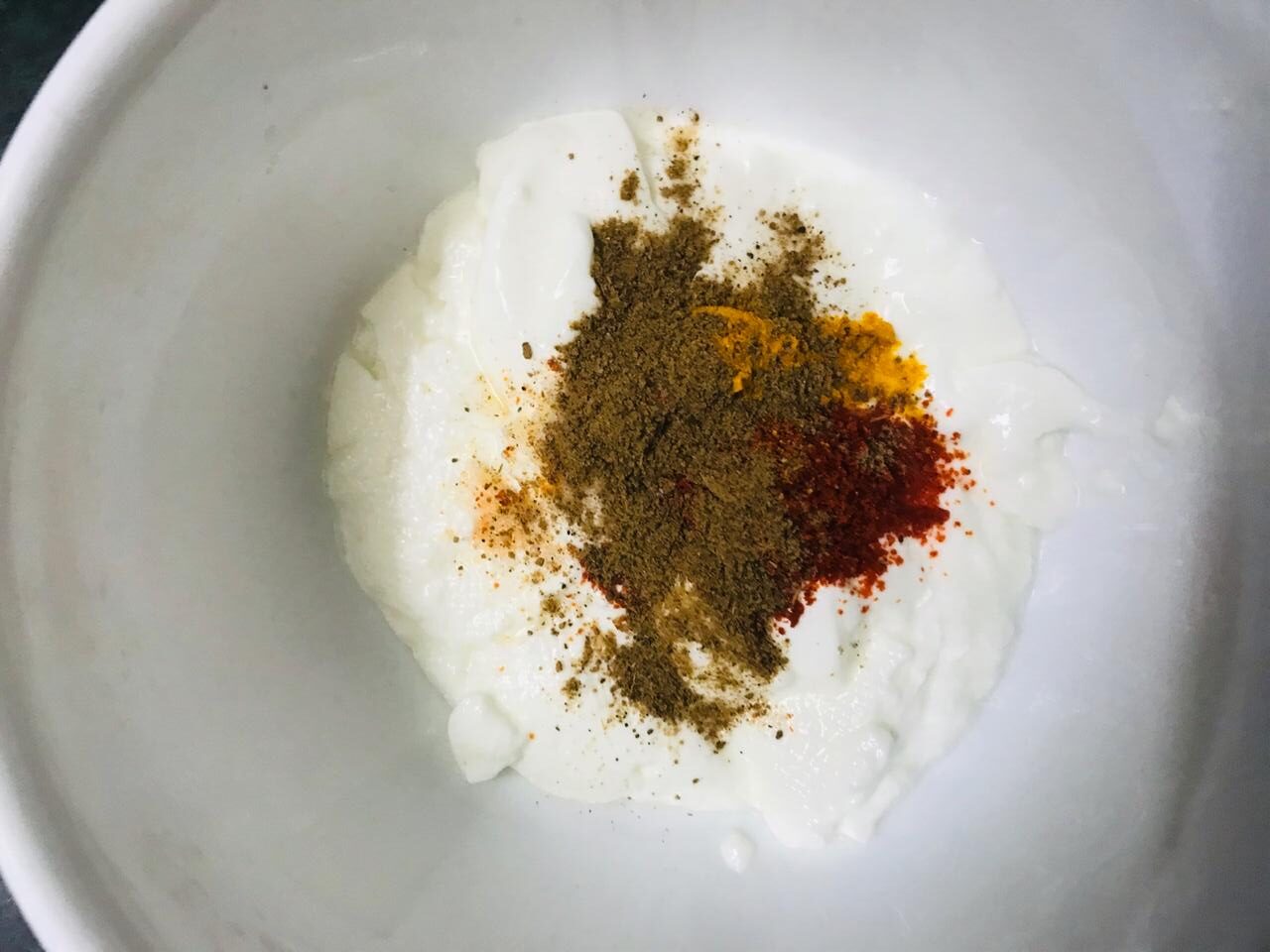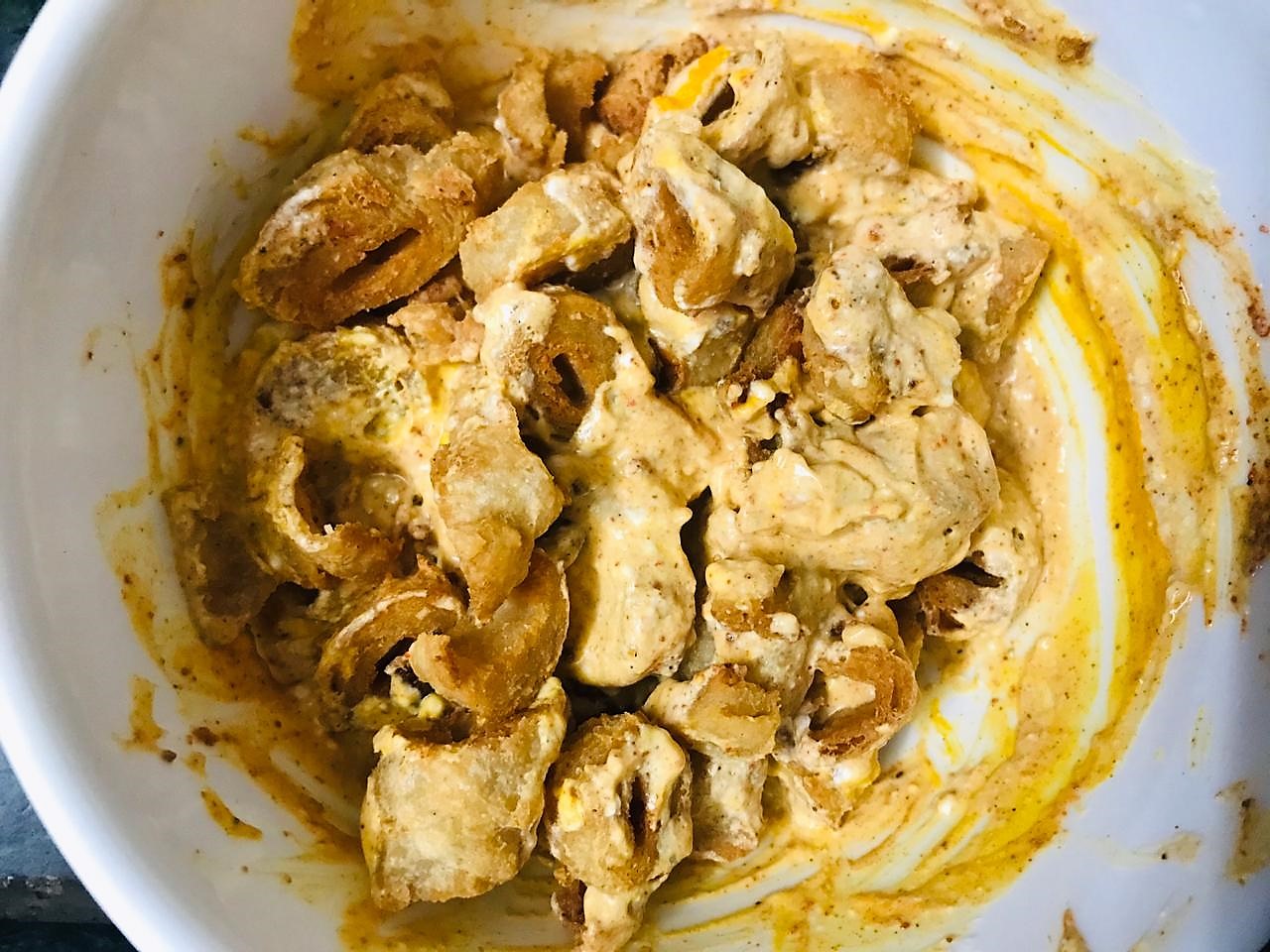 Strain the yoghurt in a sieve for an hour to drain the excess water.
After an hour, add salt, red chilli powder, turmeric powder and garam masala. Add fried soya chap and mix to marinate the soya chaap.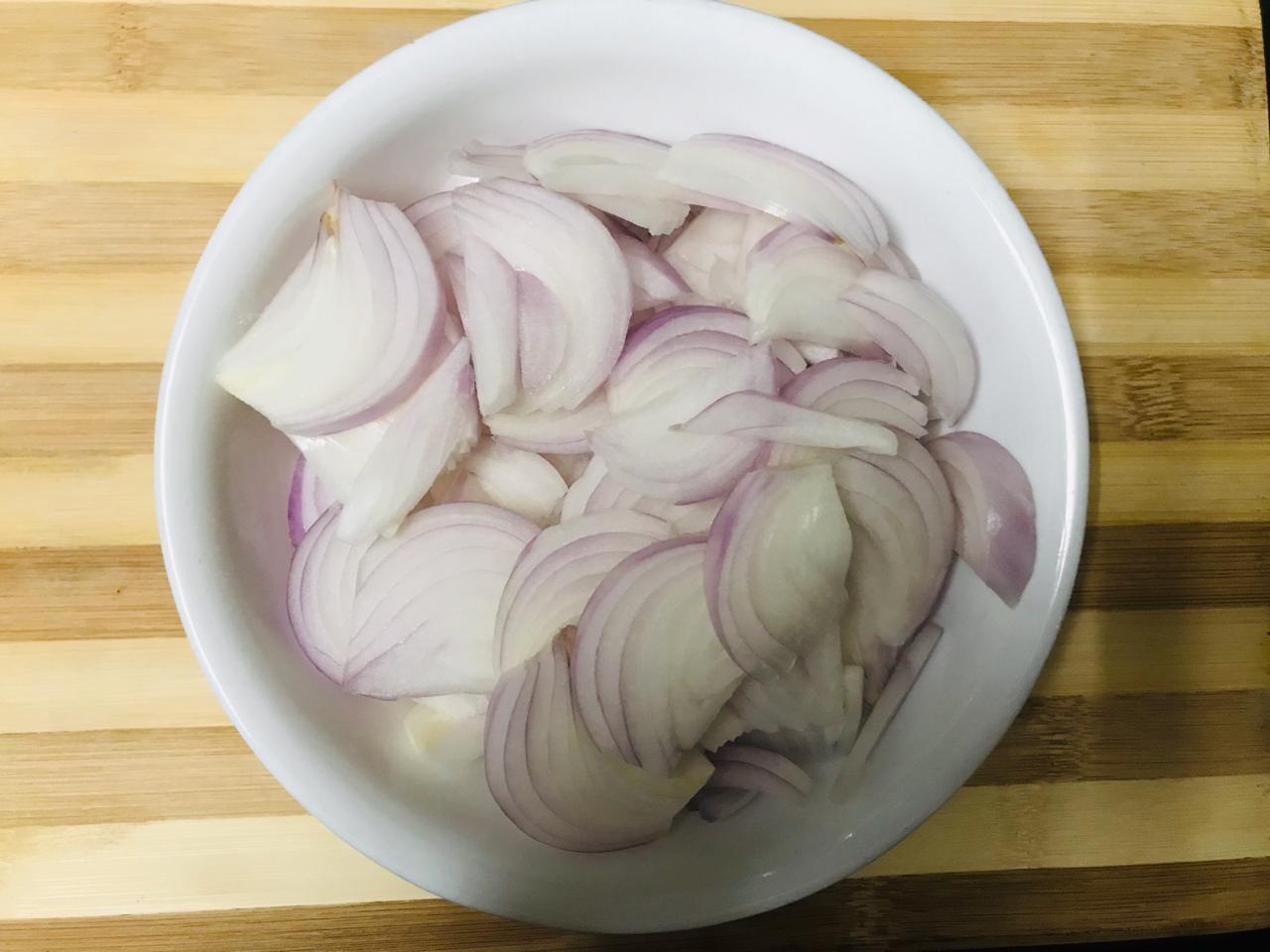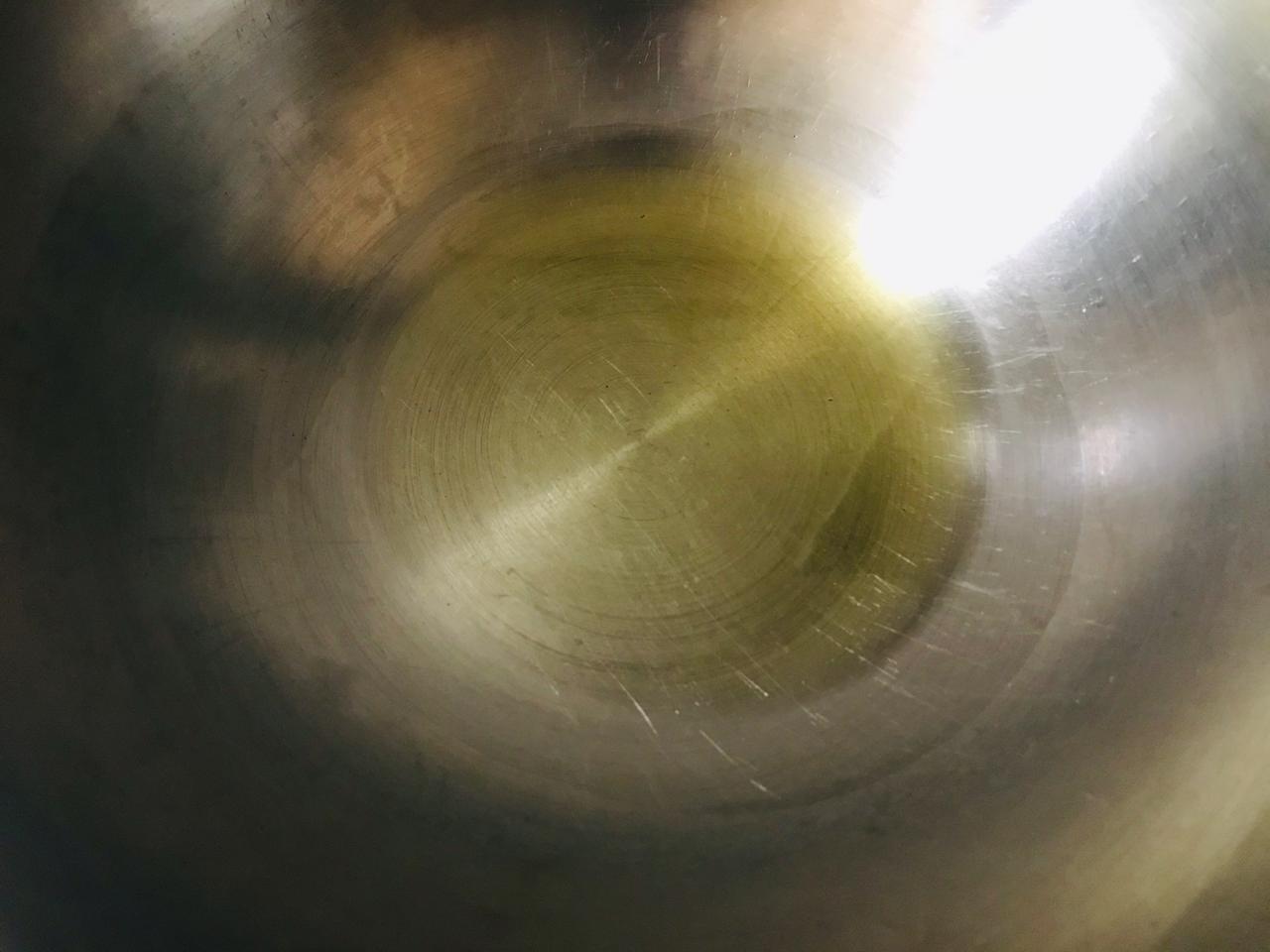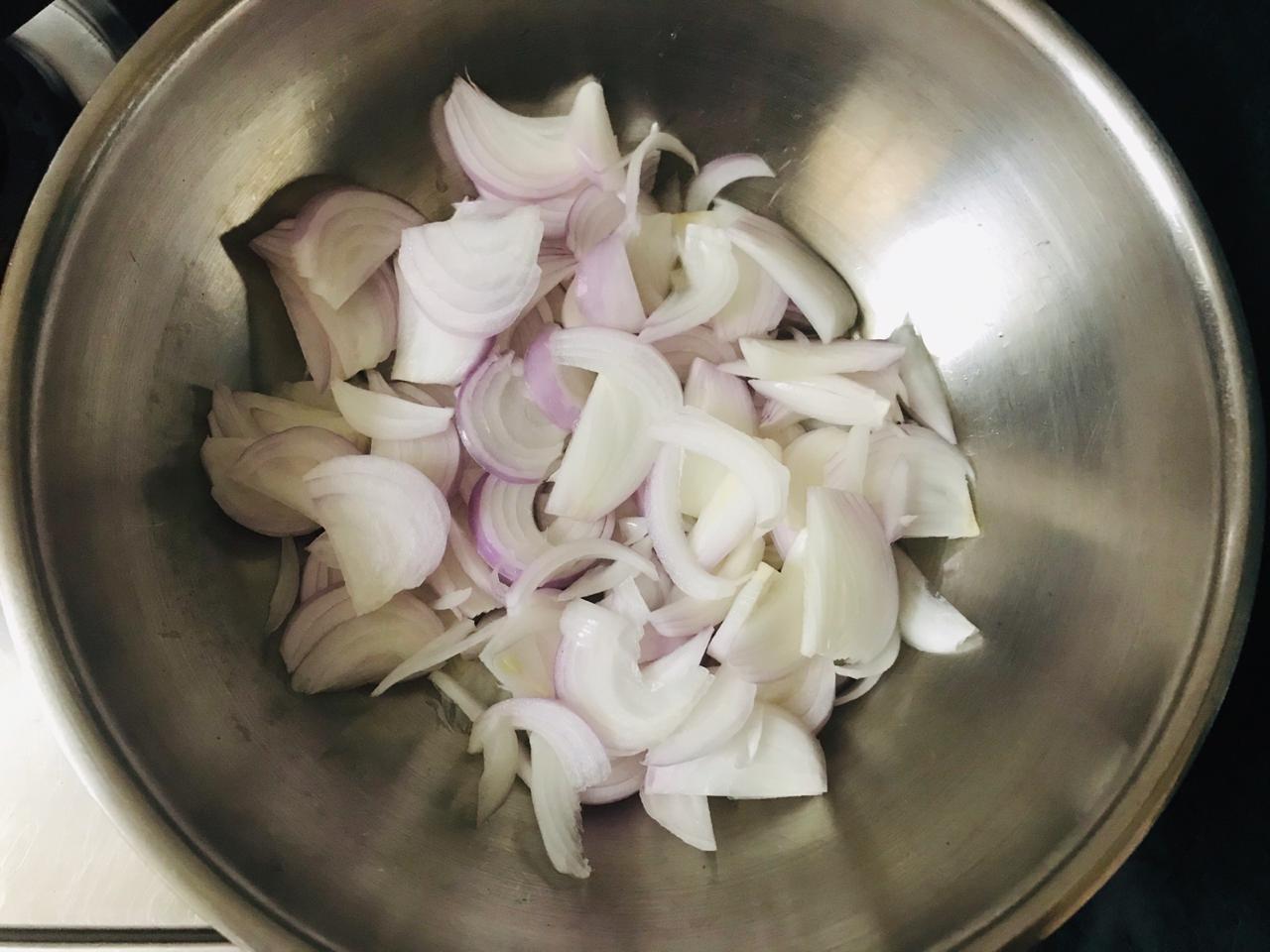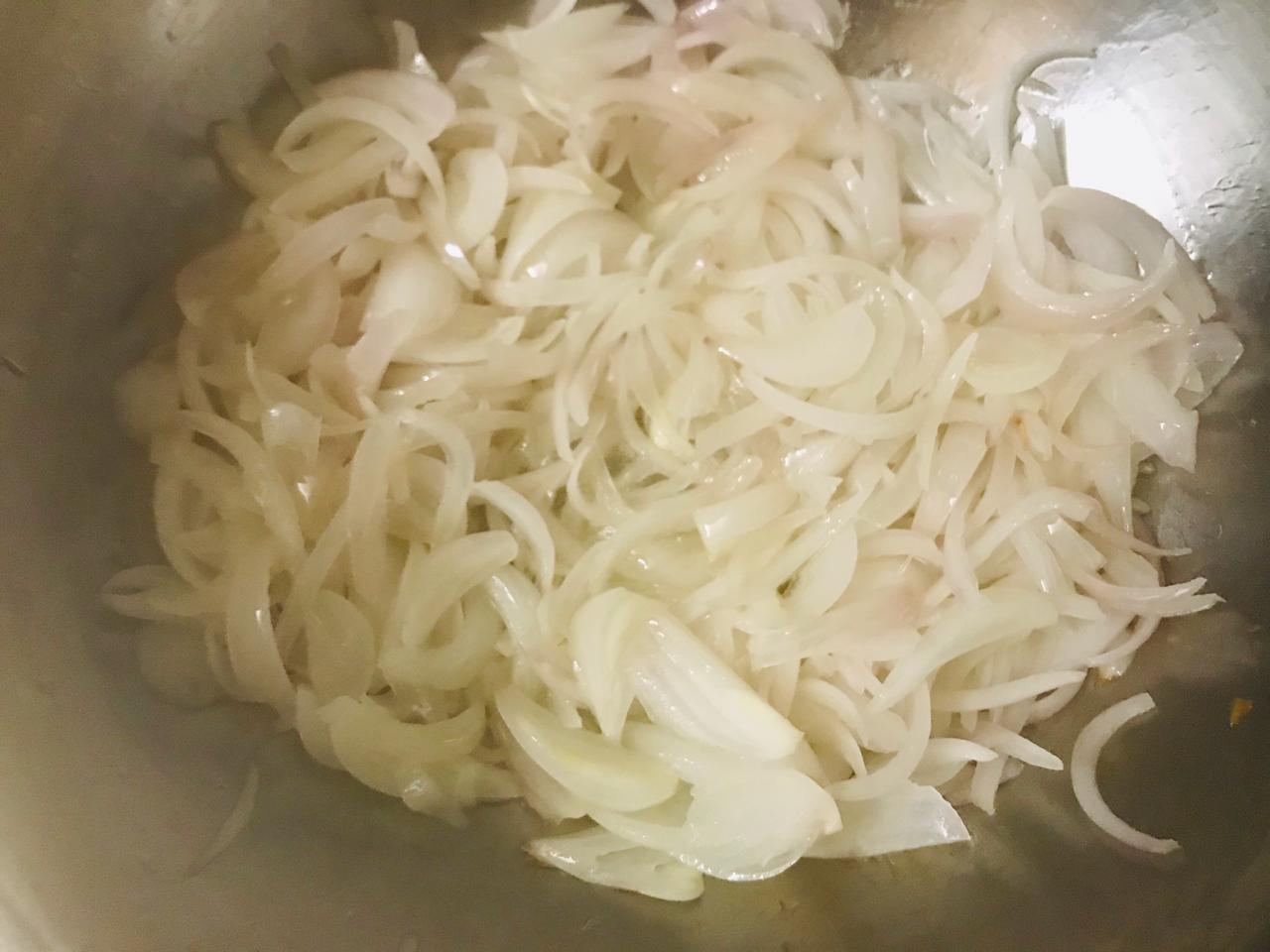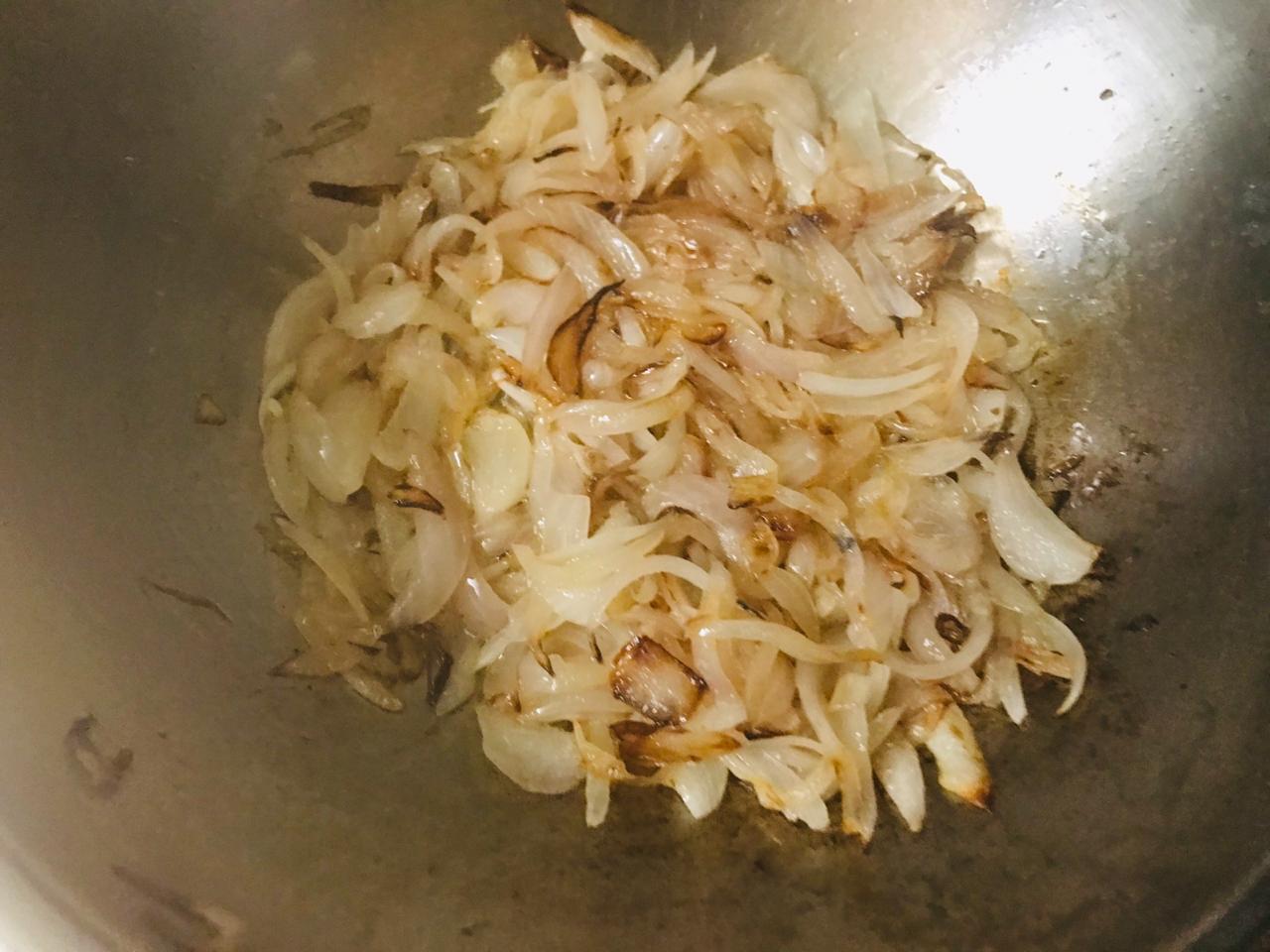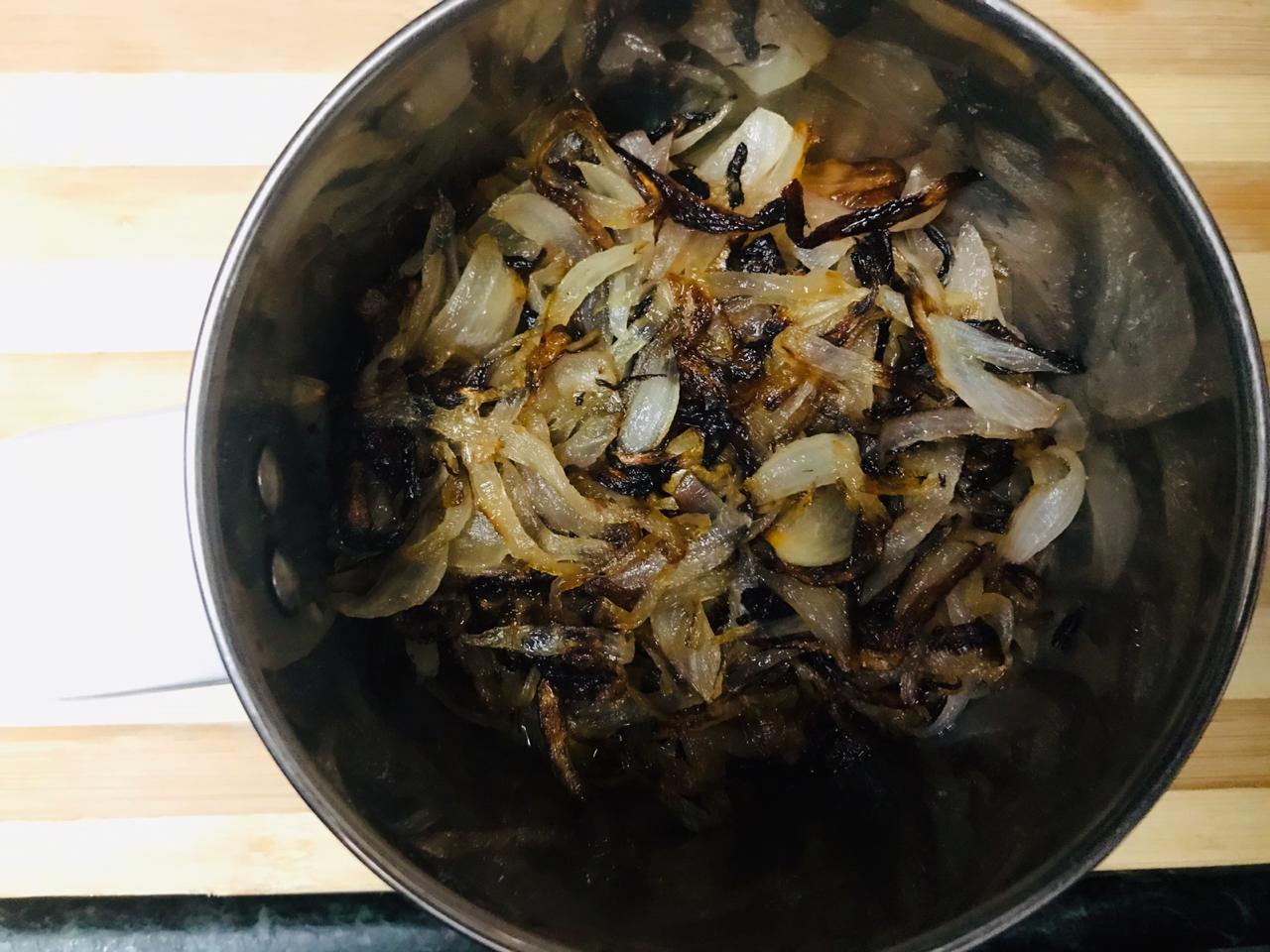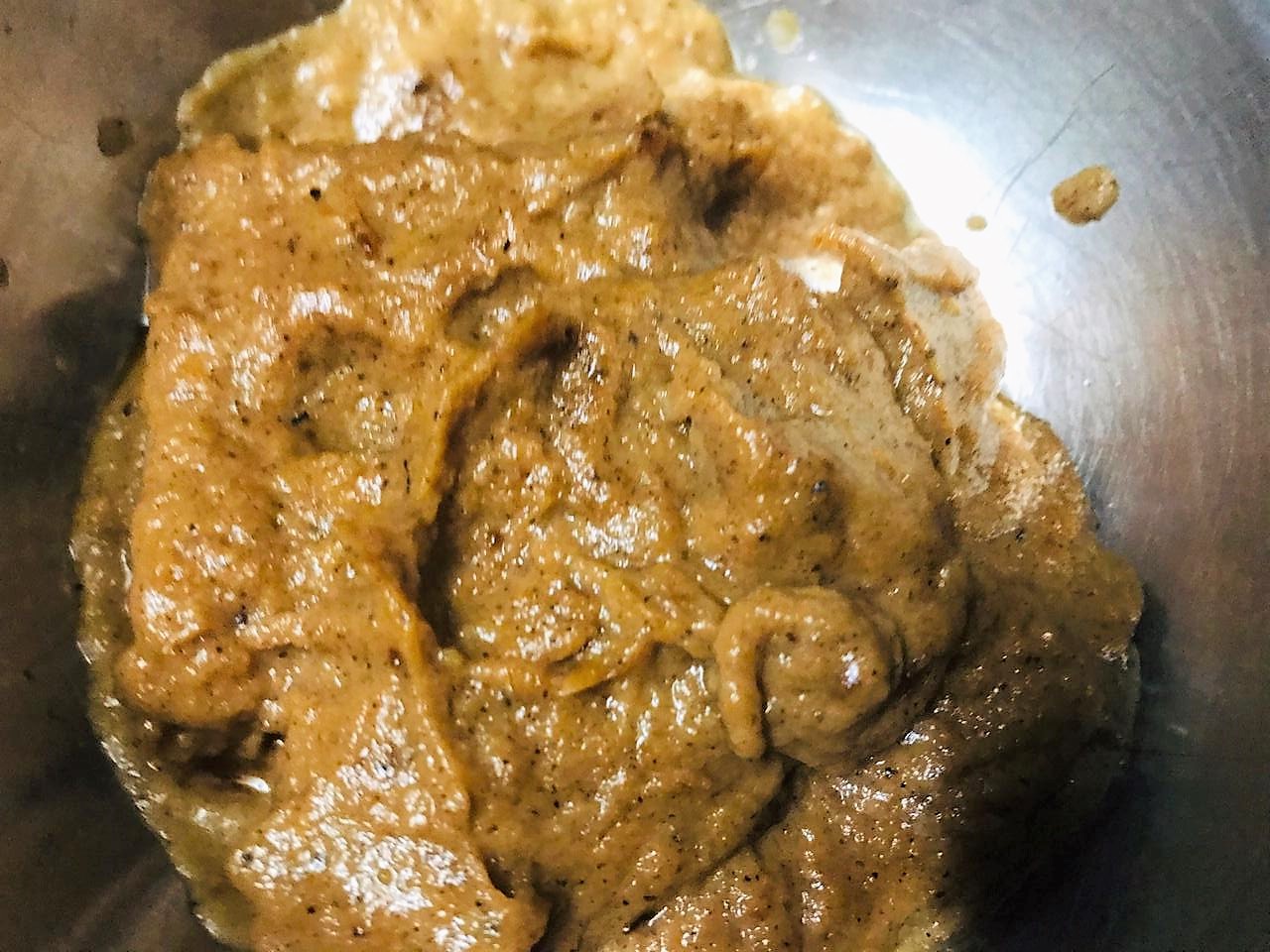 Heat 1 tablespoon oil in a pan and add the sliced onions to sauté. Cook on medium heat until they turn golden brown in colour. Empty them in a bowl and let the onions cool down and then grind it to a fine smooth paste.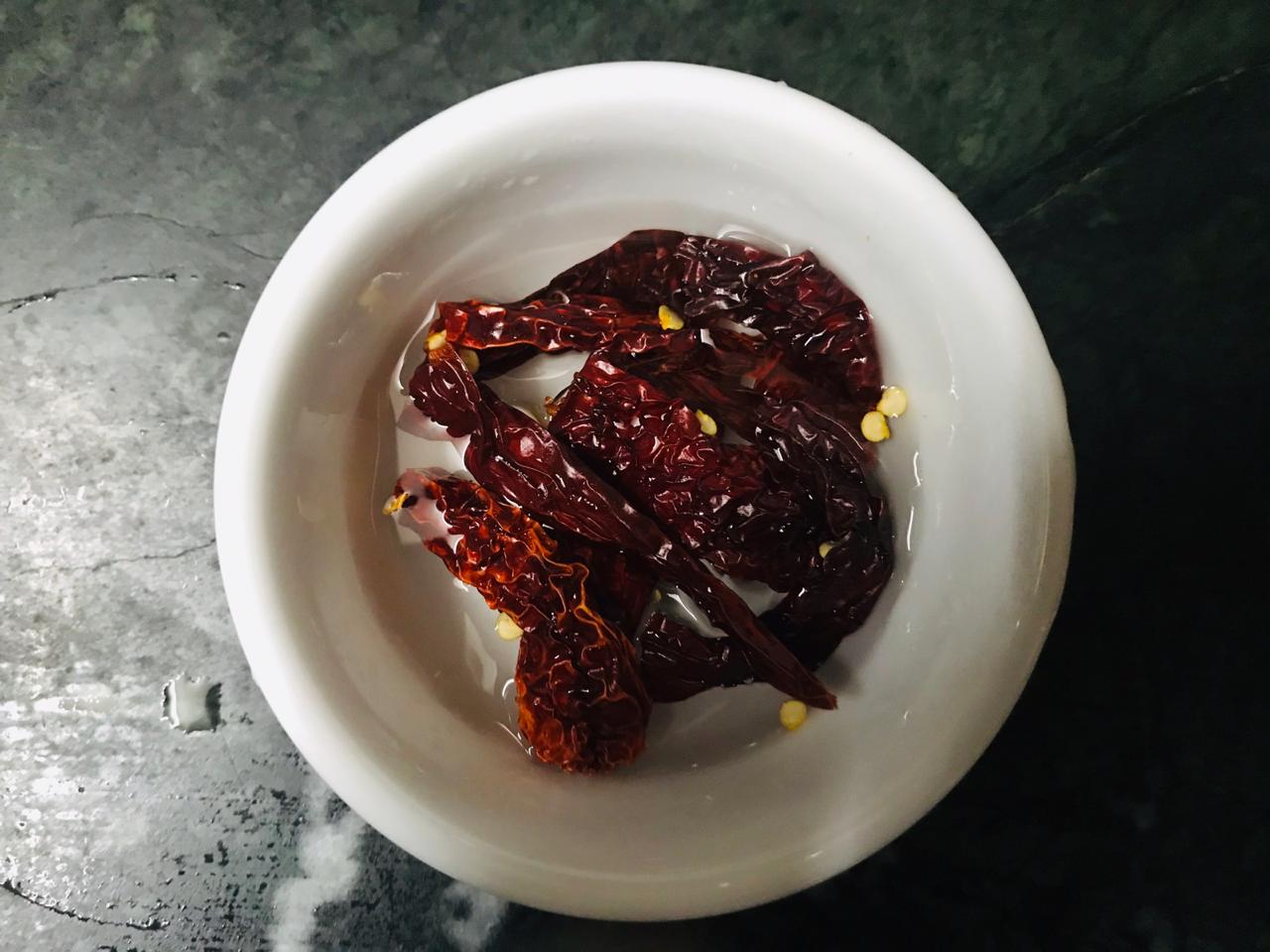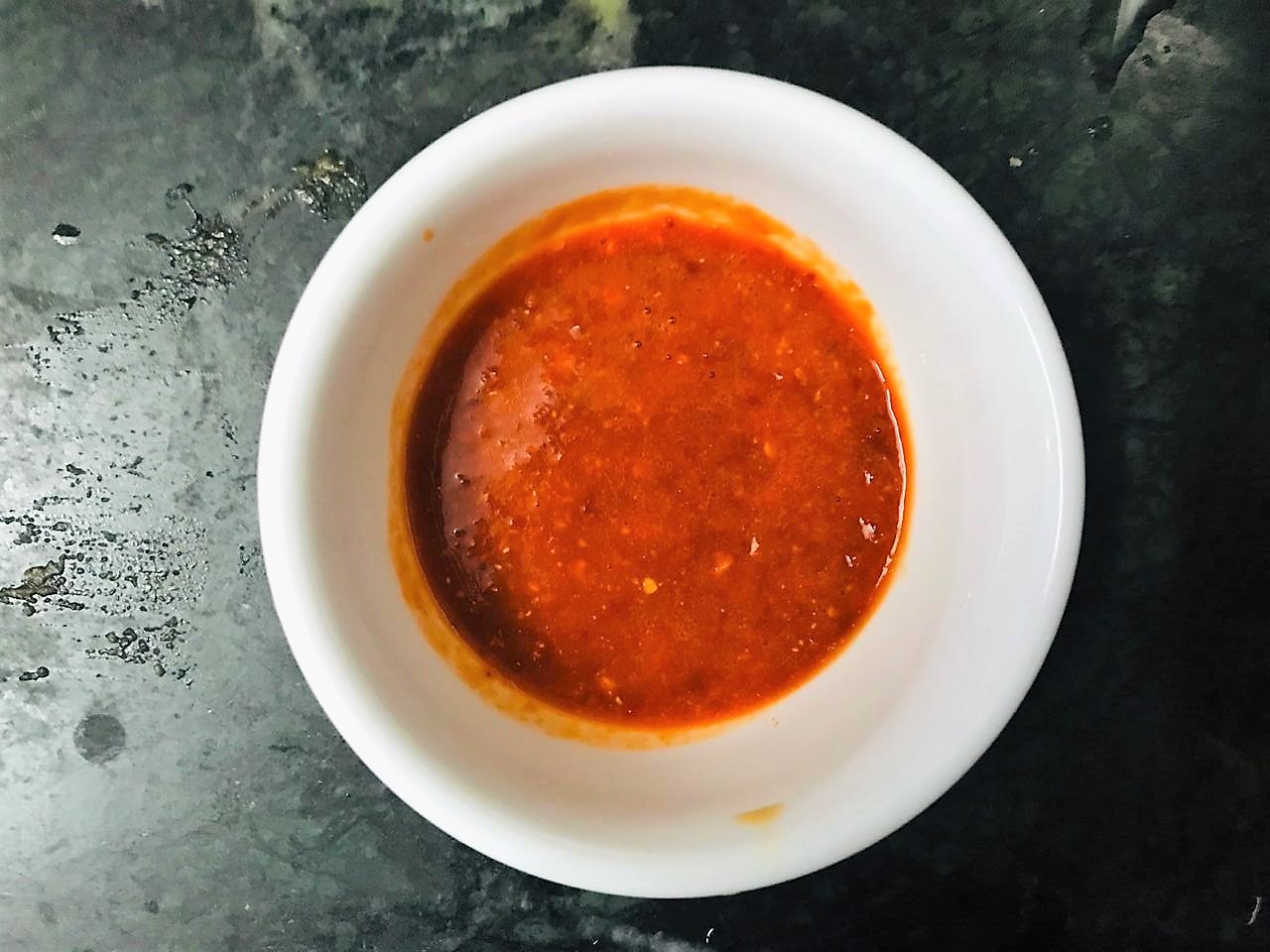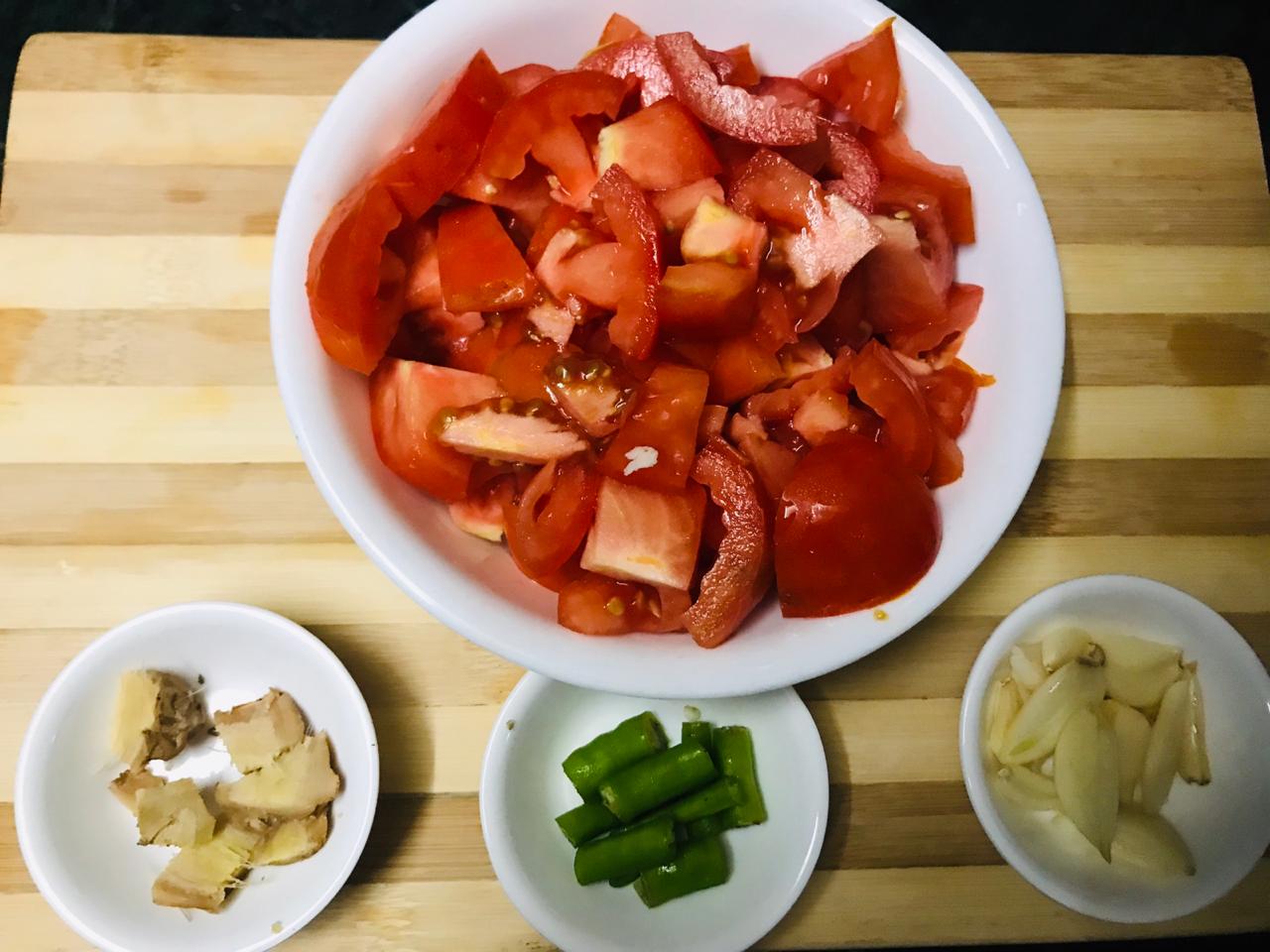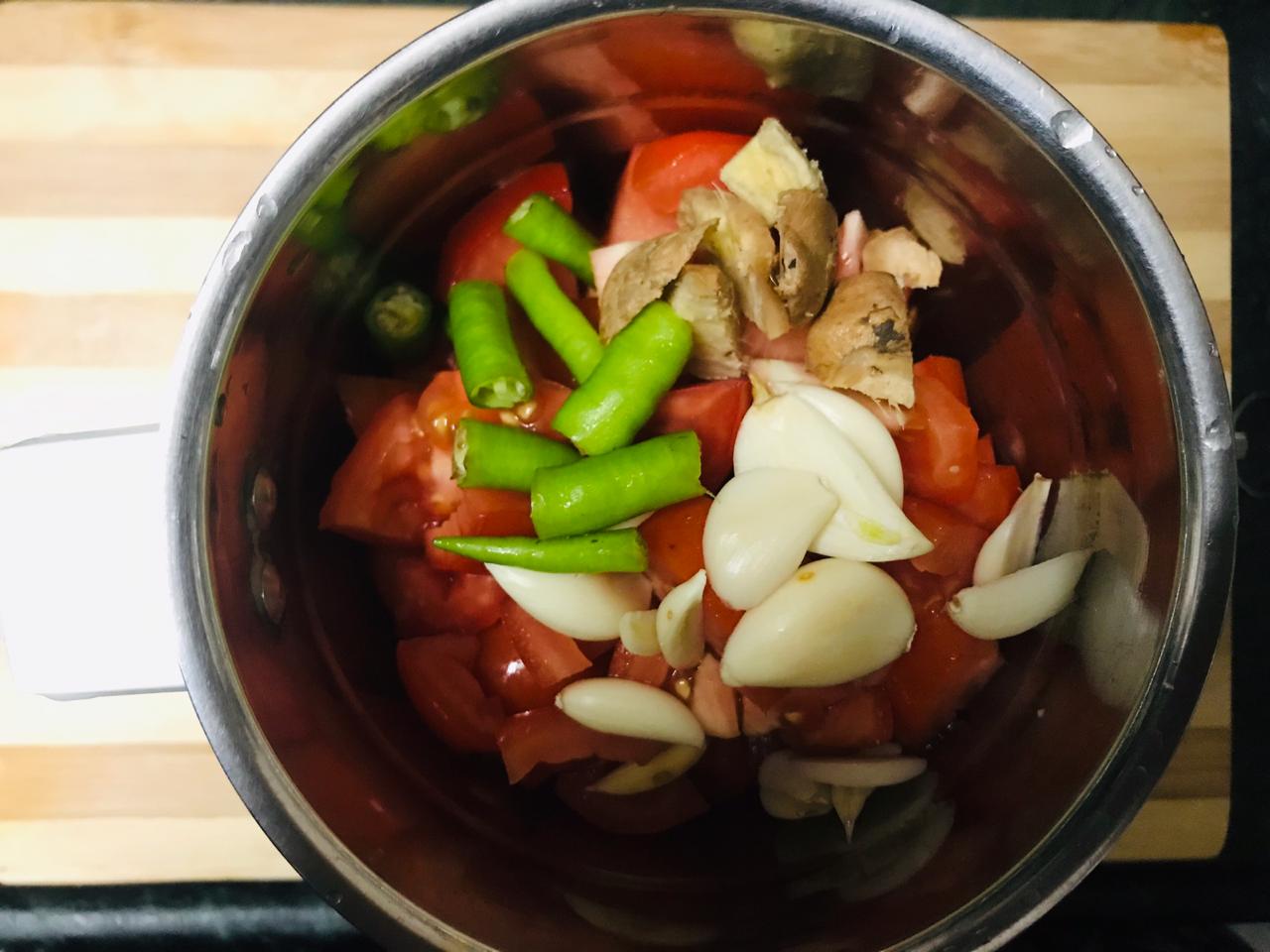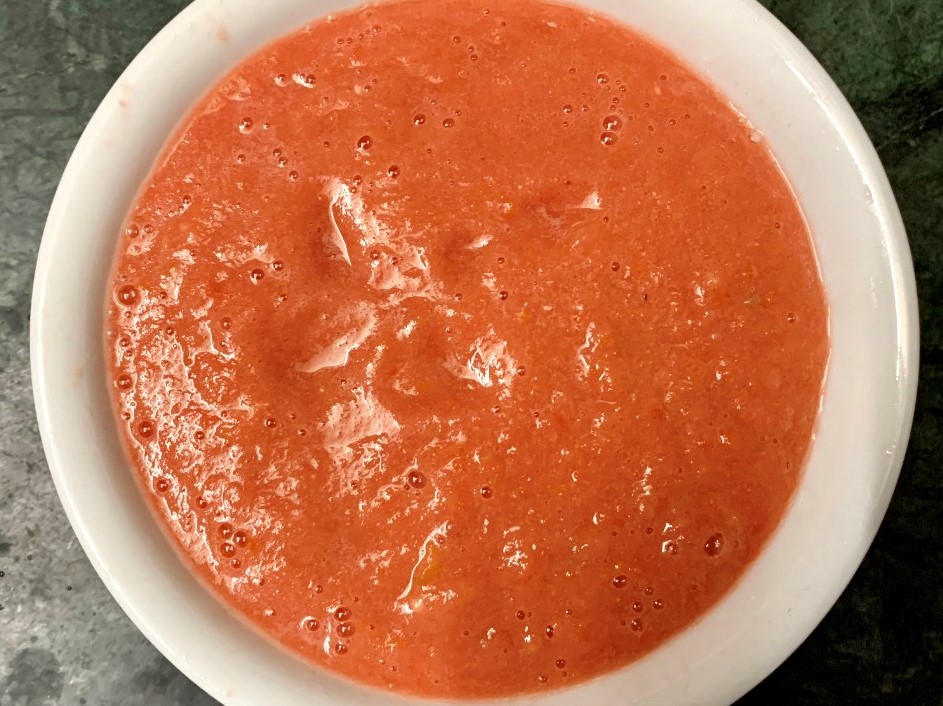 Soak red chillies in lukewarm water for about an hour. Grind these red chillies into a fine paste.
Grind tomatoes, garlic, green chillies and ginger to a smooth paste.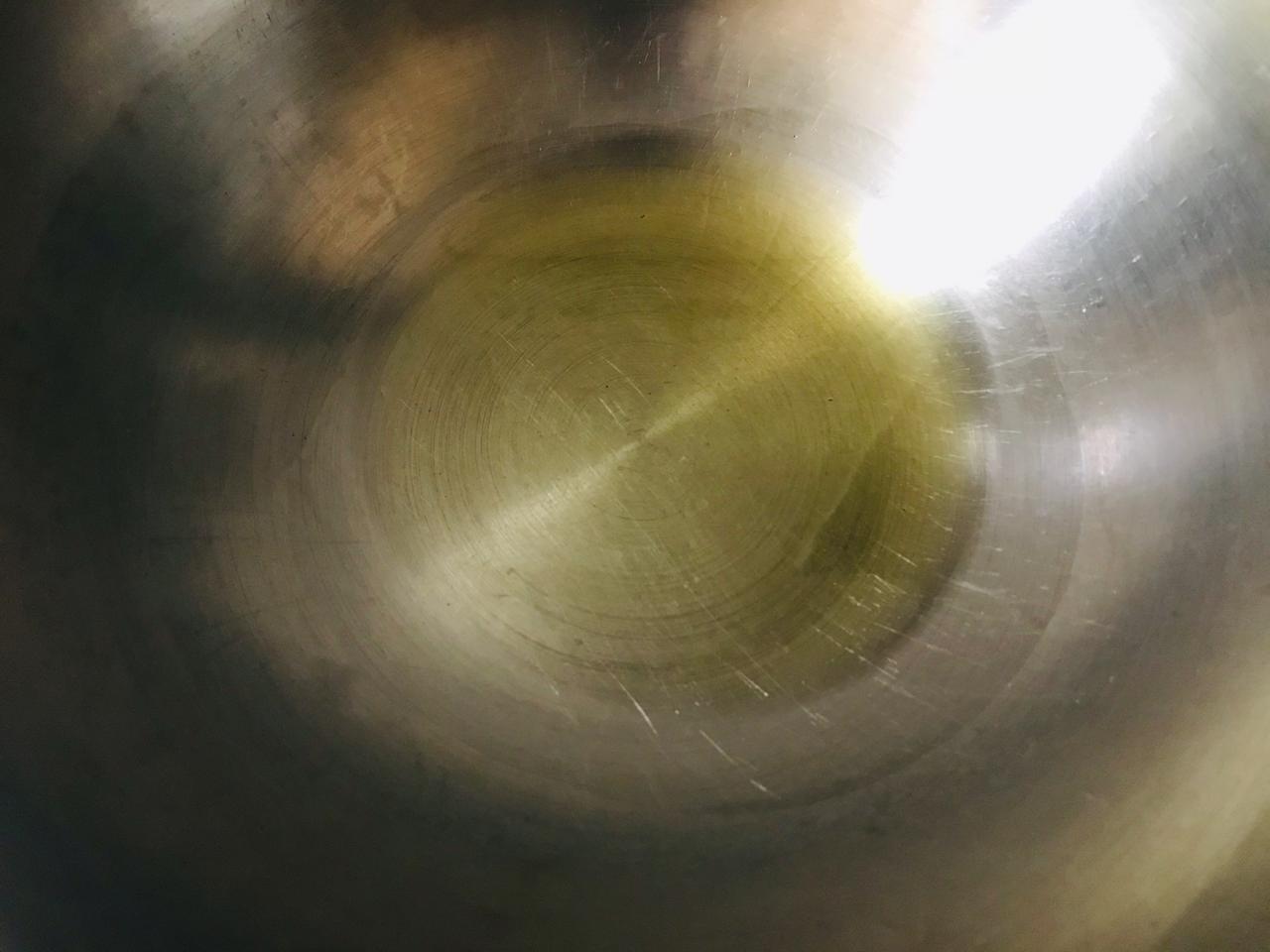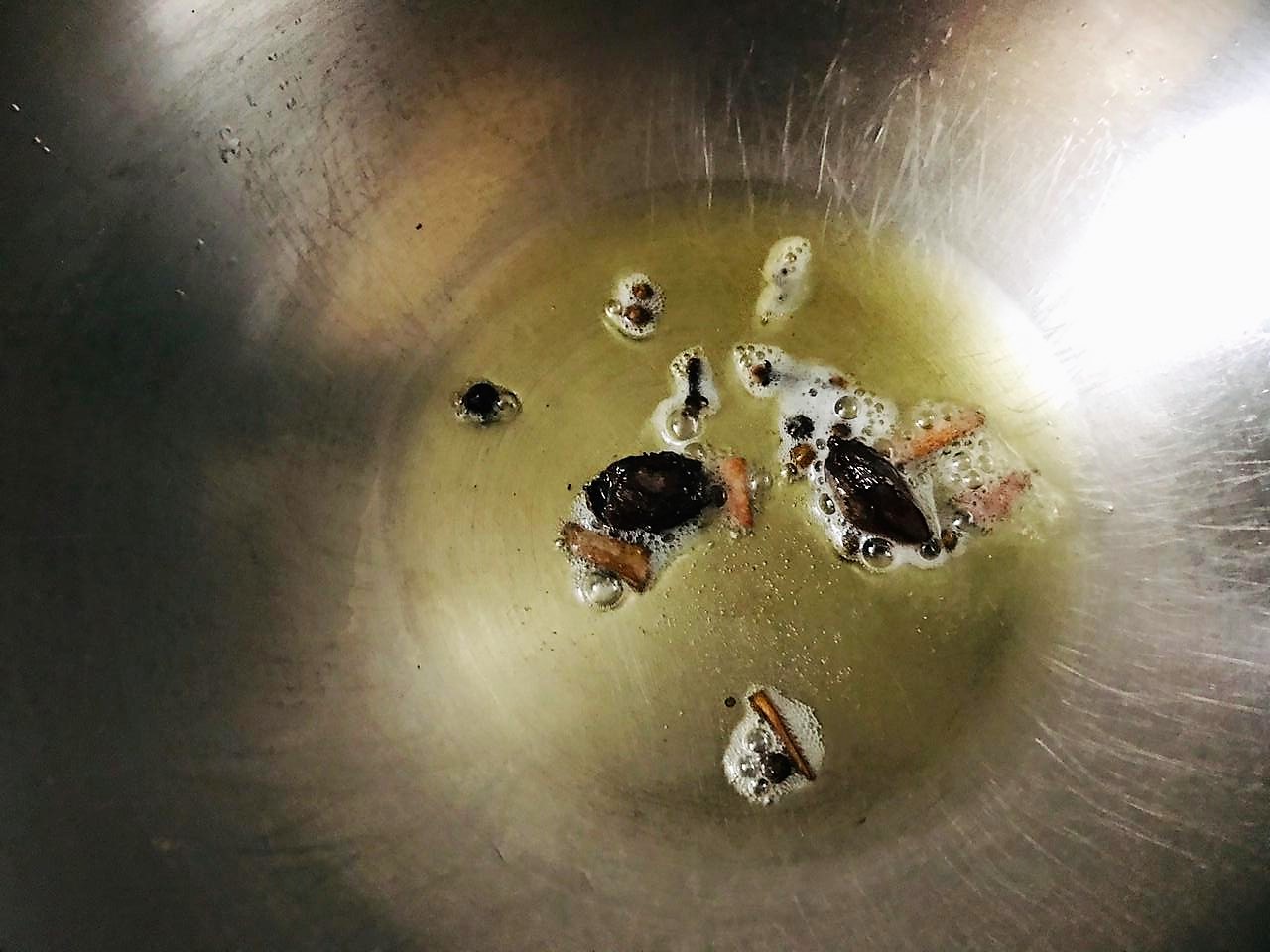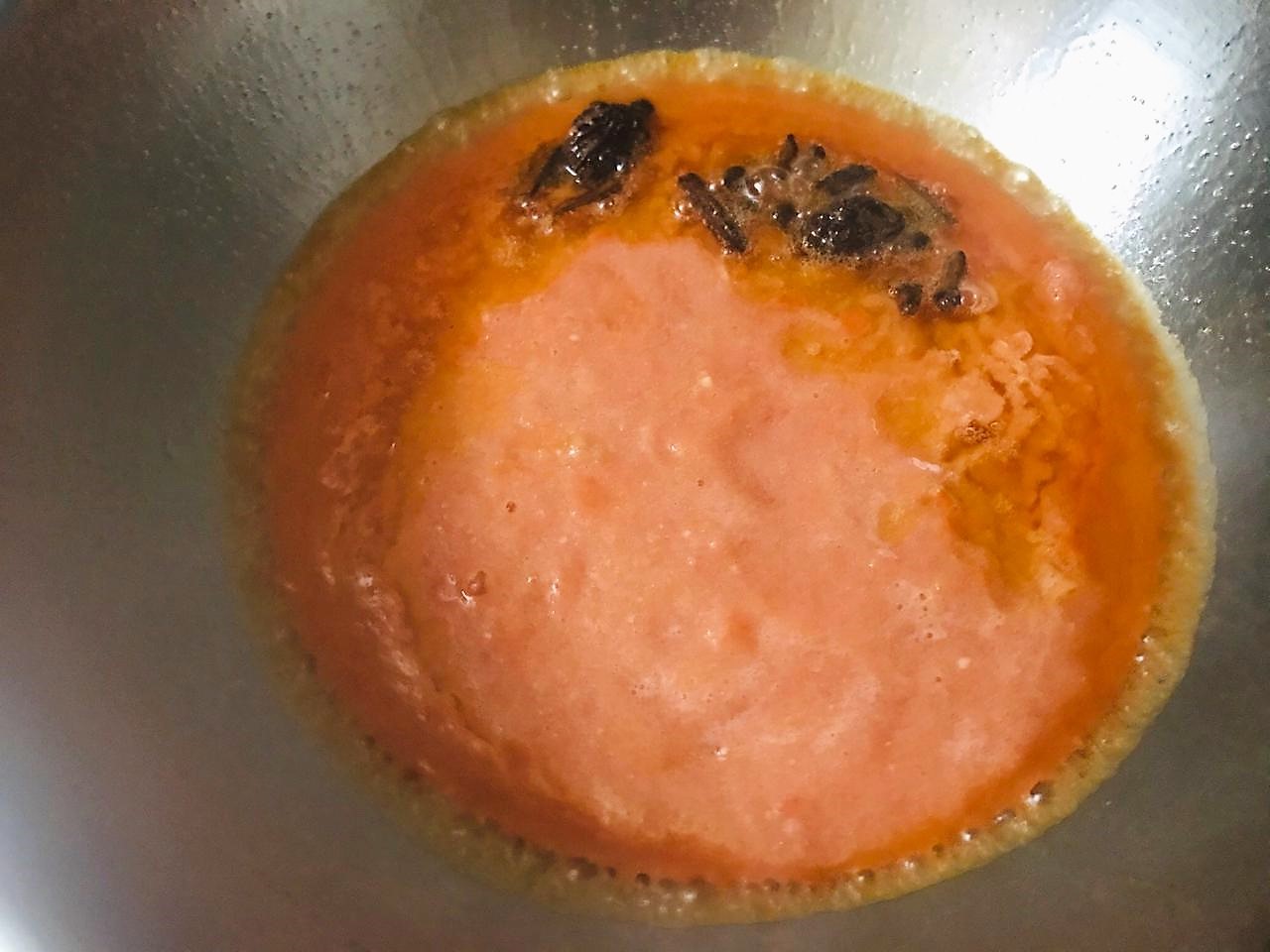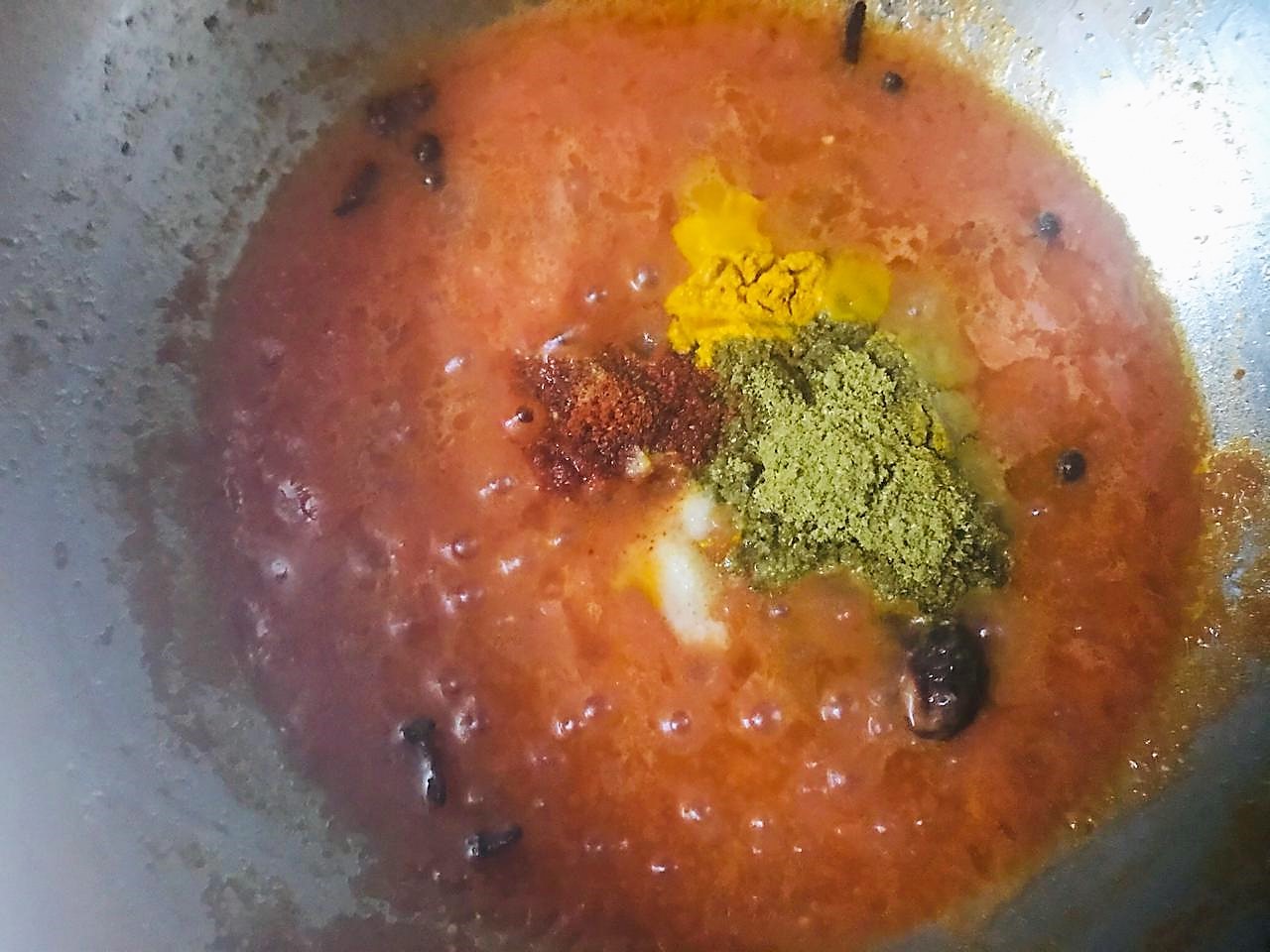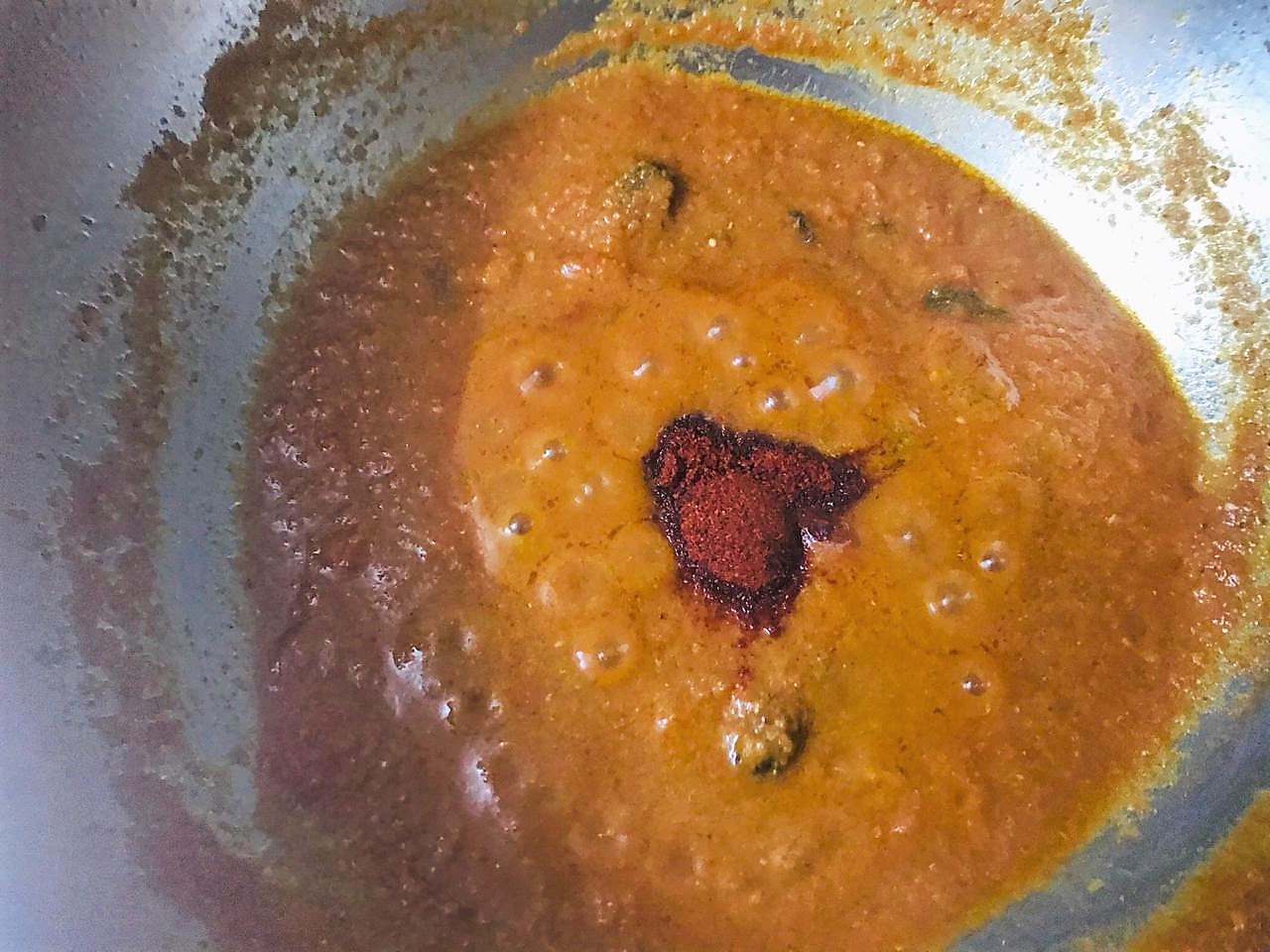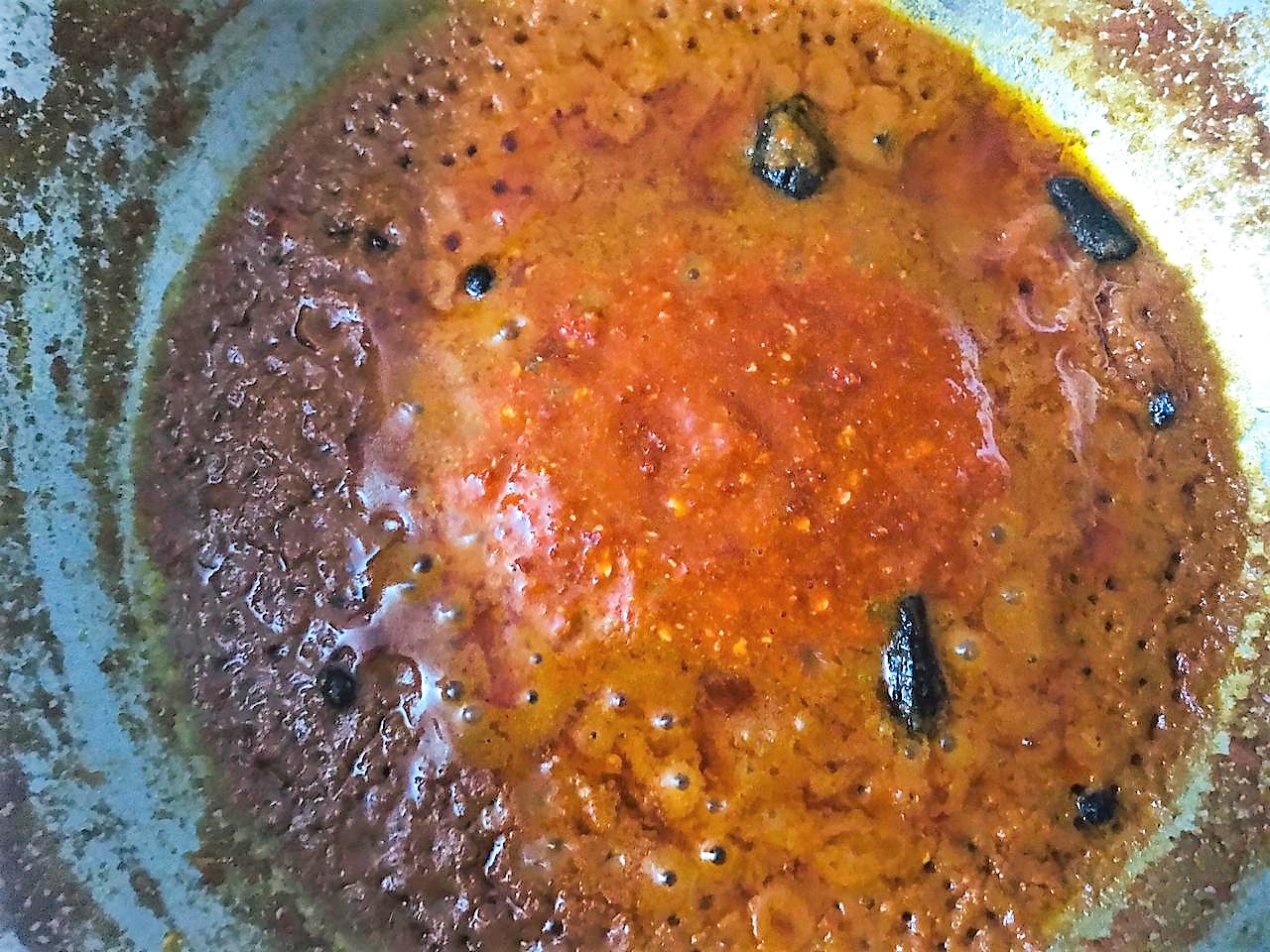 Heat 1 tablespoon oil and add the cinnamon sticks, cardamom, black pepper and red chilli paste and sauté for a minute.
Next add the tomato puree and sauté for 2-3 minutes on medium heat. After 2 minutes add the Kashmiri red chilli powder, red chilli powder, turmeric powder, salt and coriander powder and mix.
Cook for 5-6 minutes on medium heat.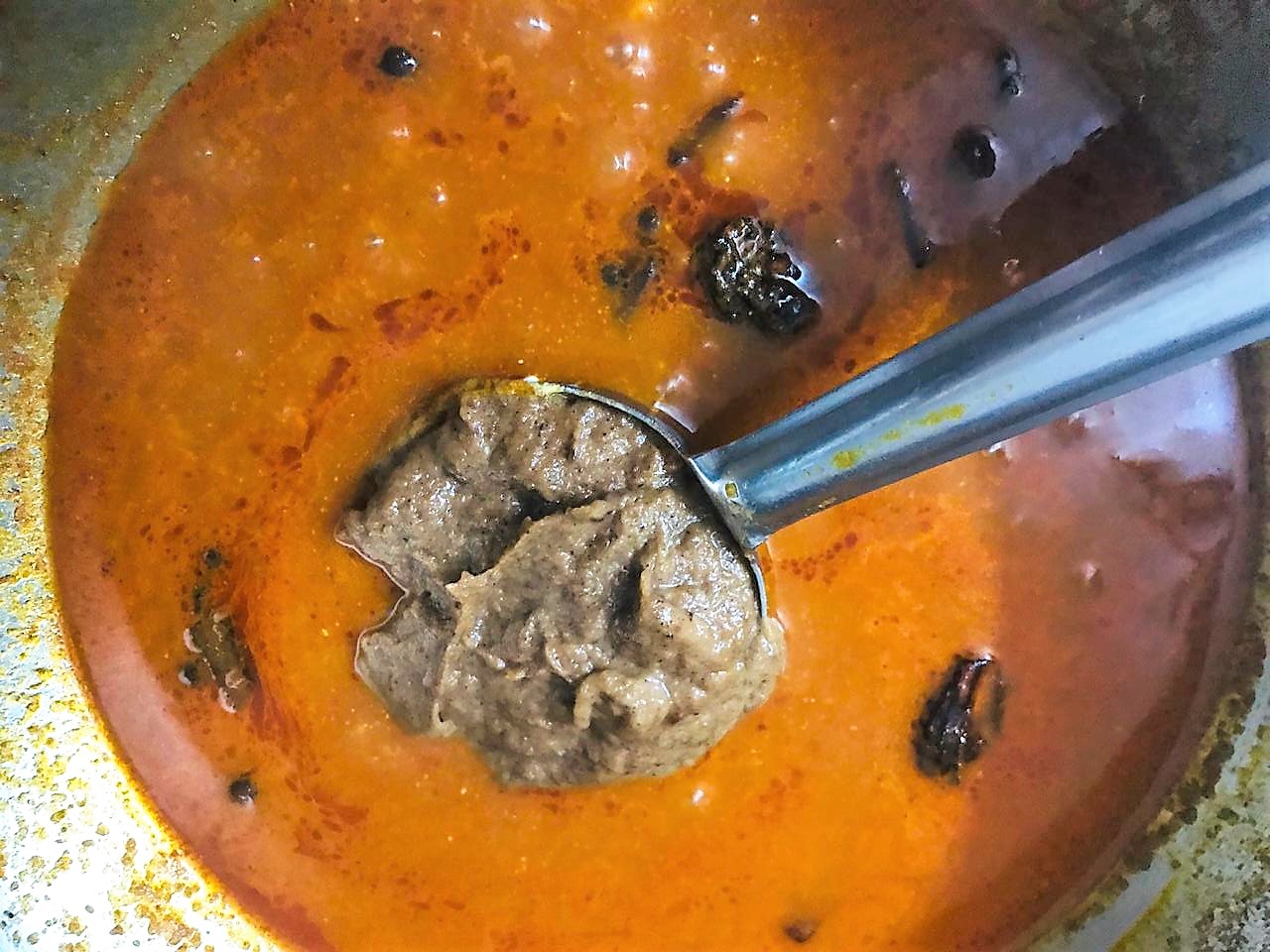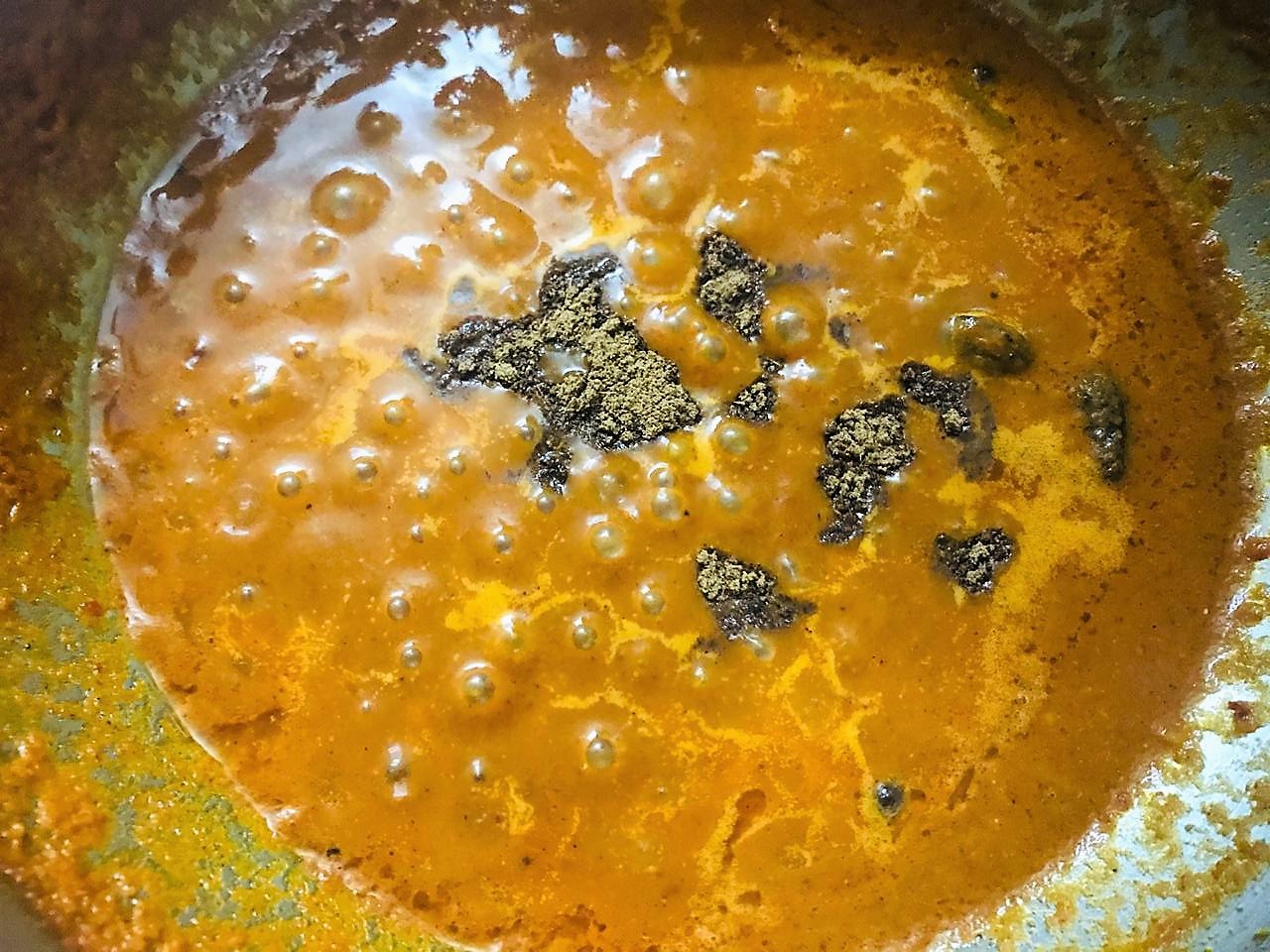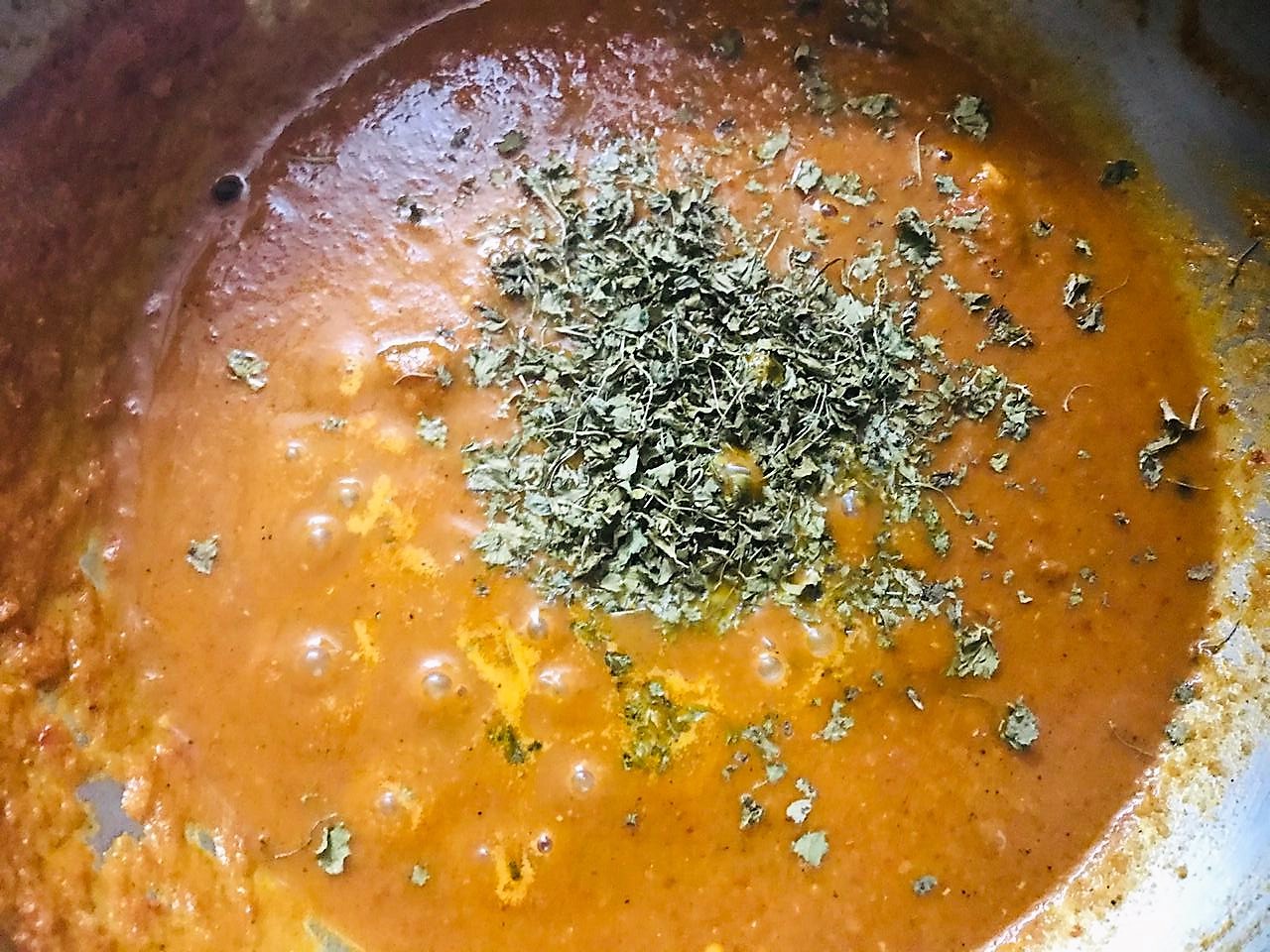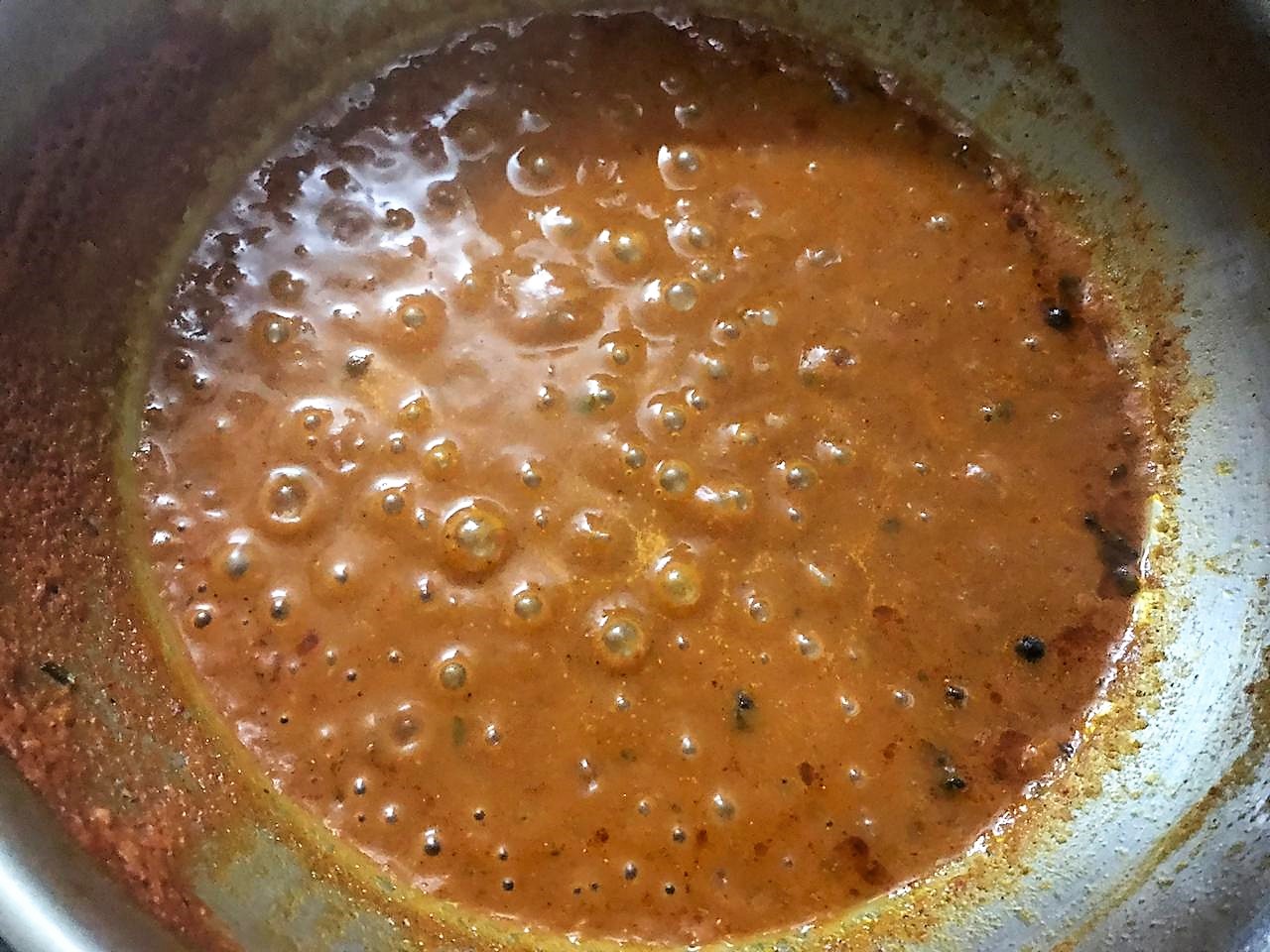 Now add the onion paste to the gravy and sauté for a minute and add garam masala and crushed kasuri methi to it. Cover and cook the gravy for around 10 minutes on low-medium heat.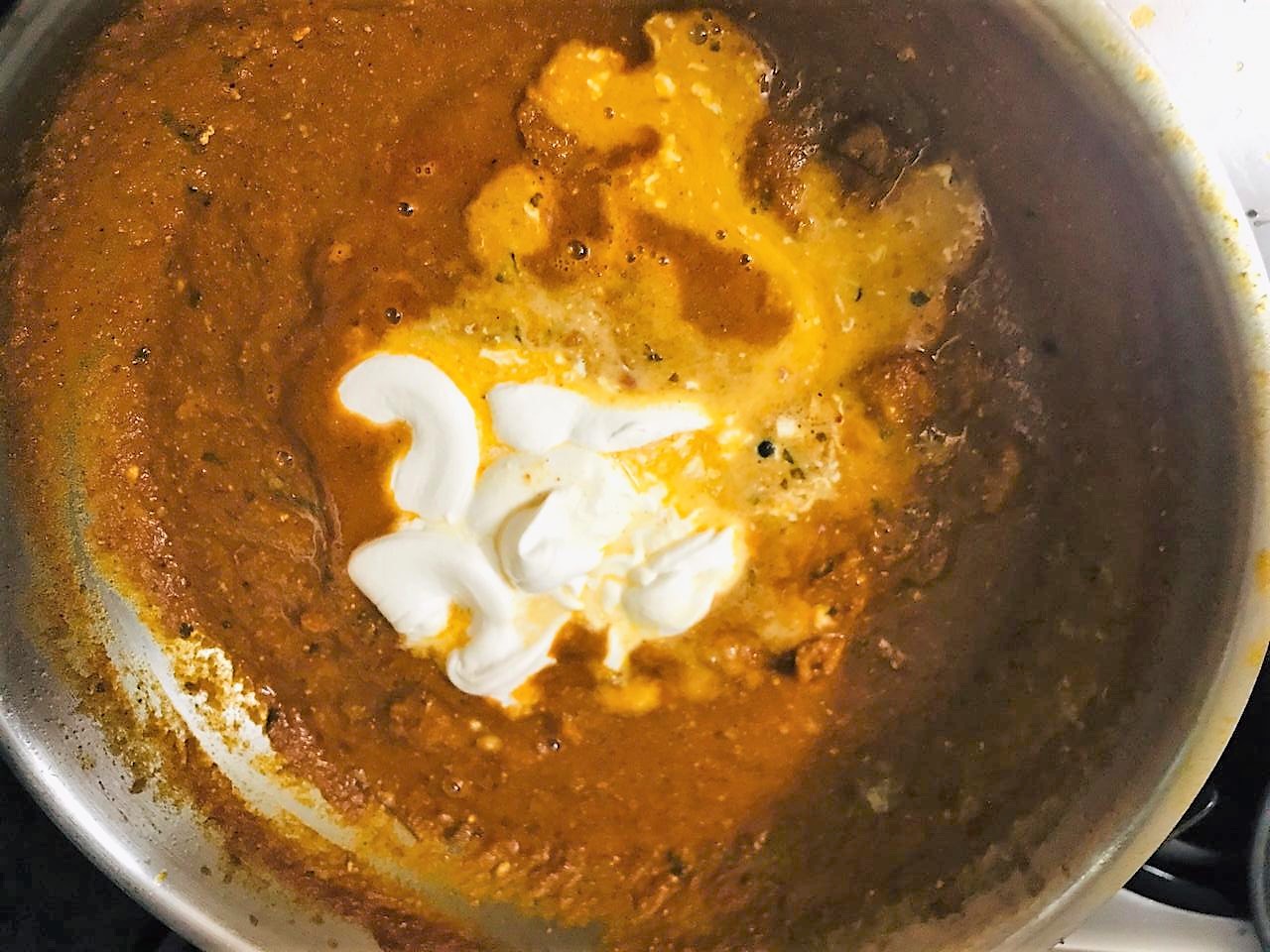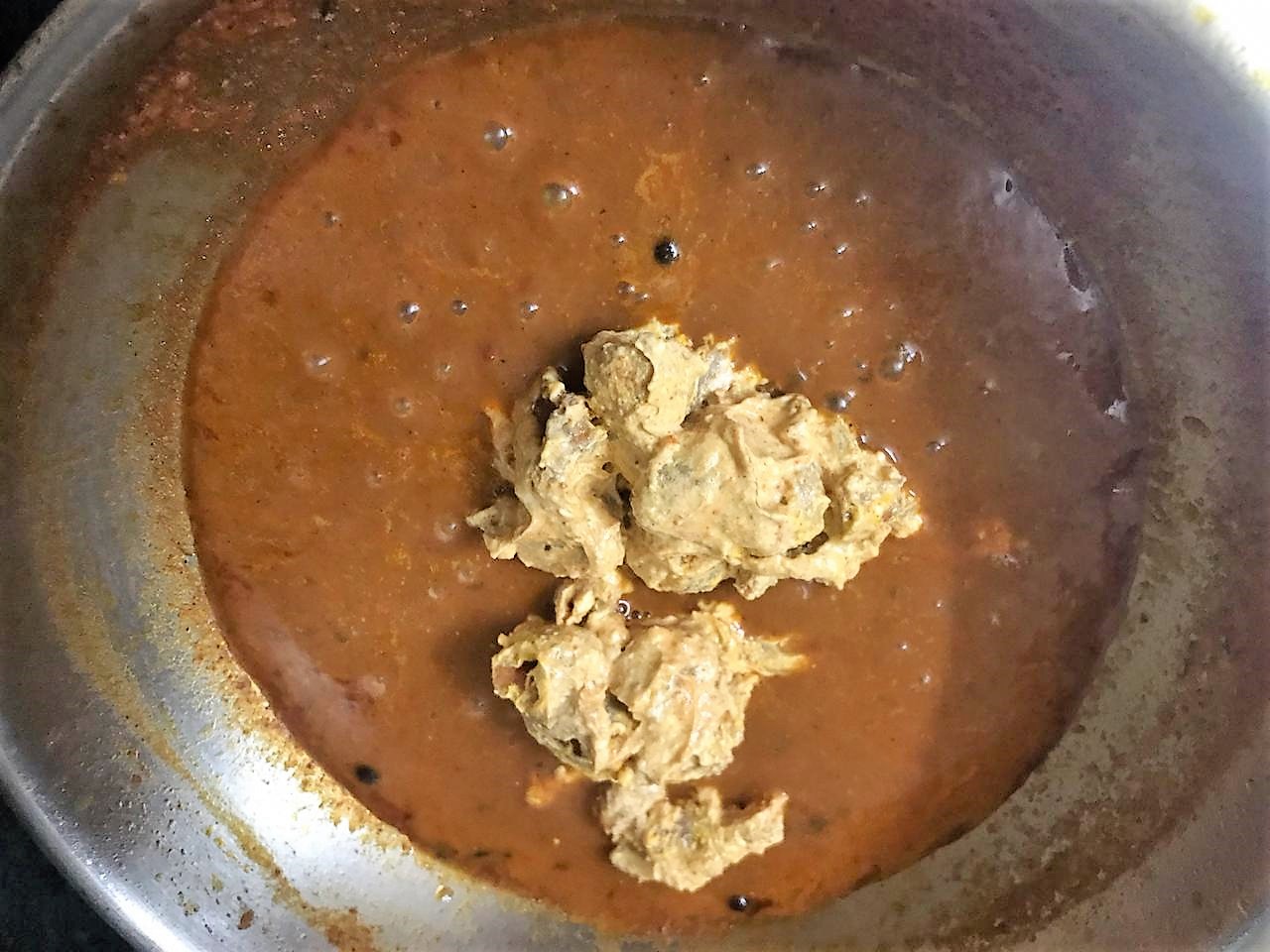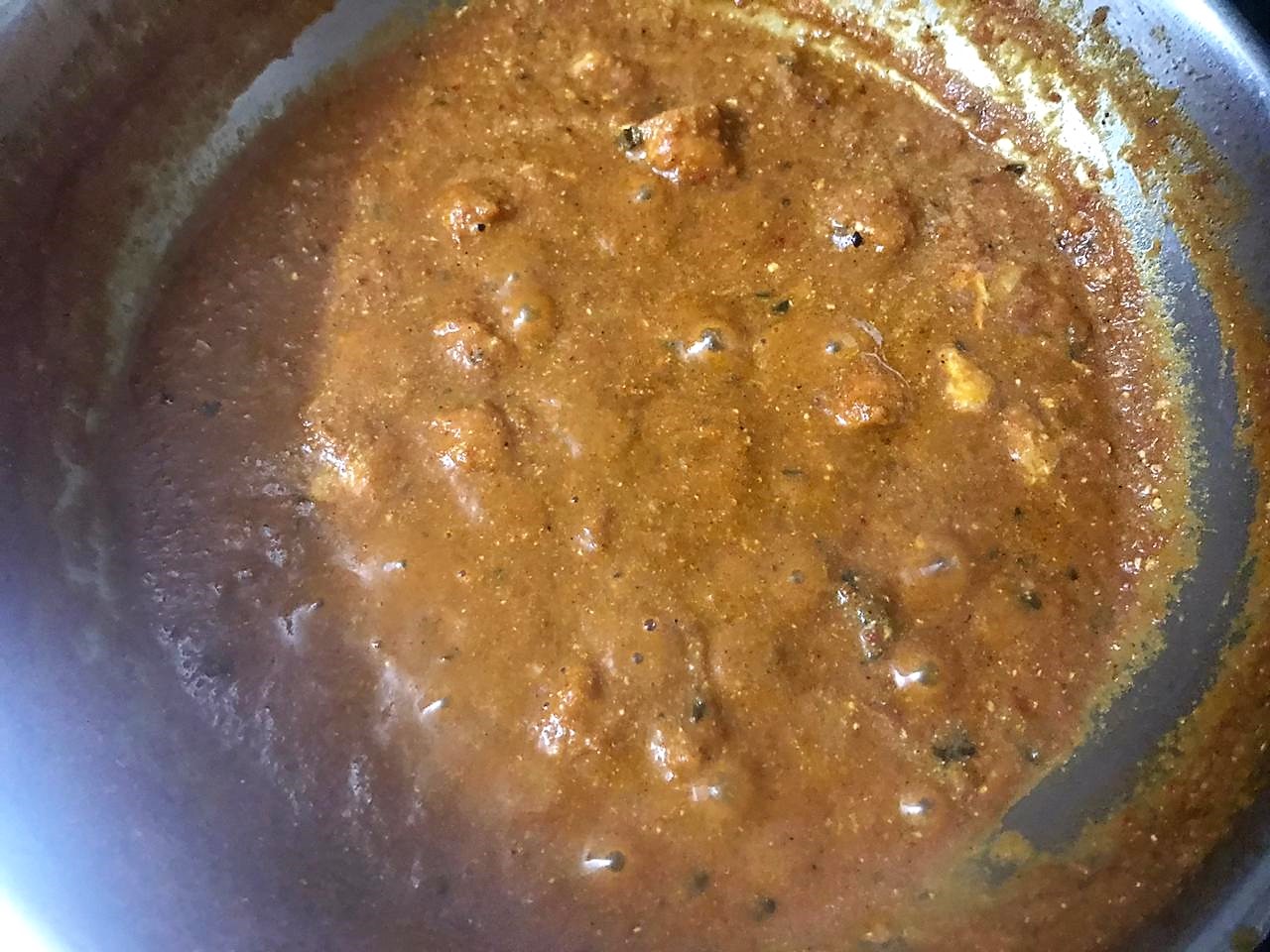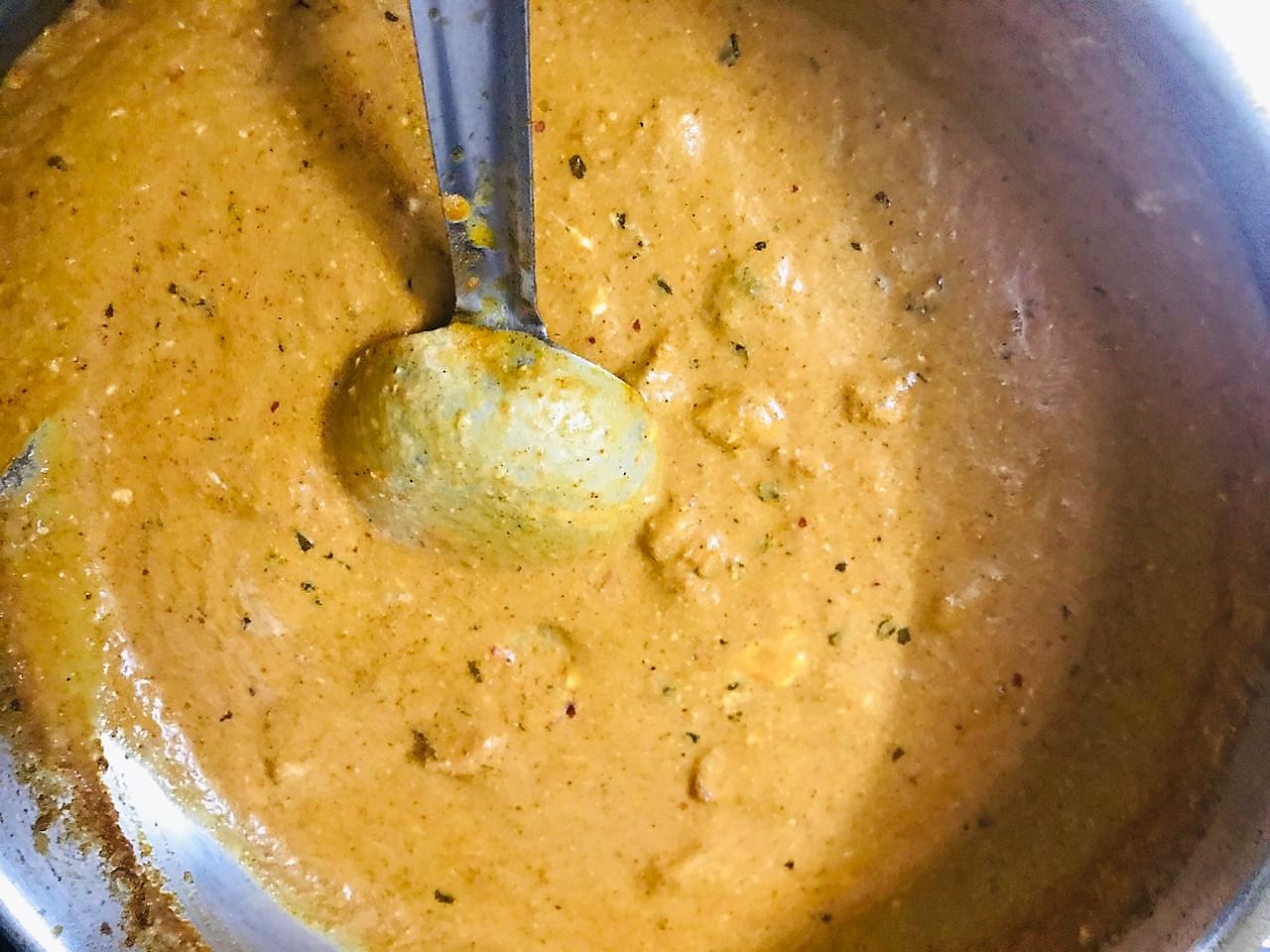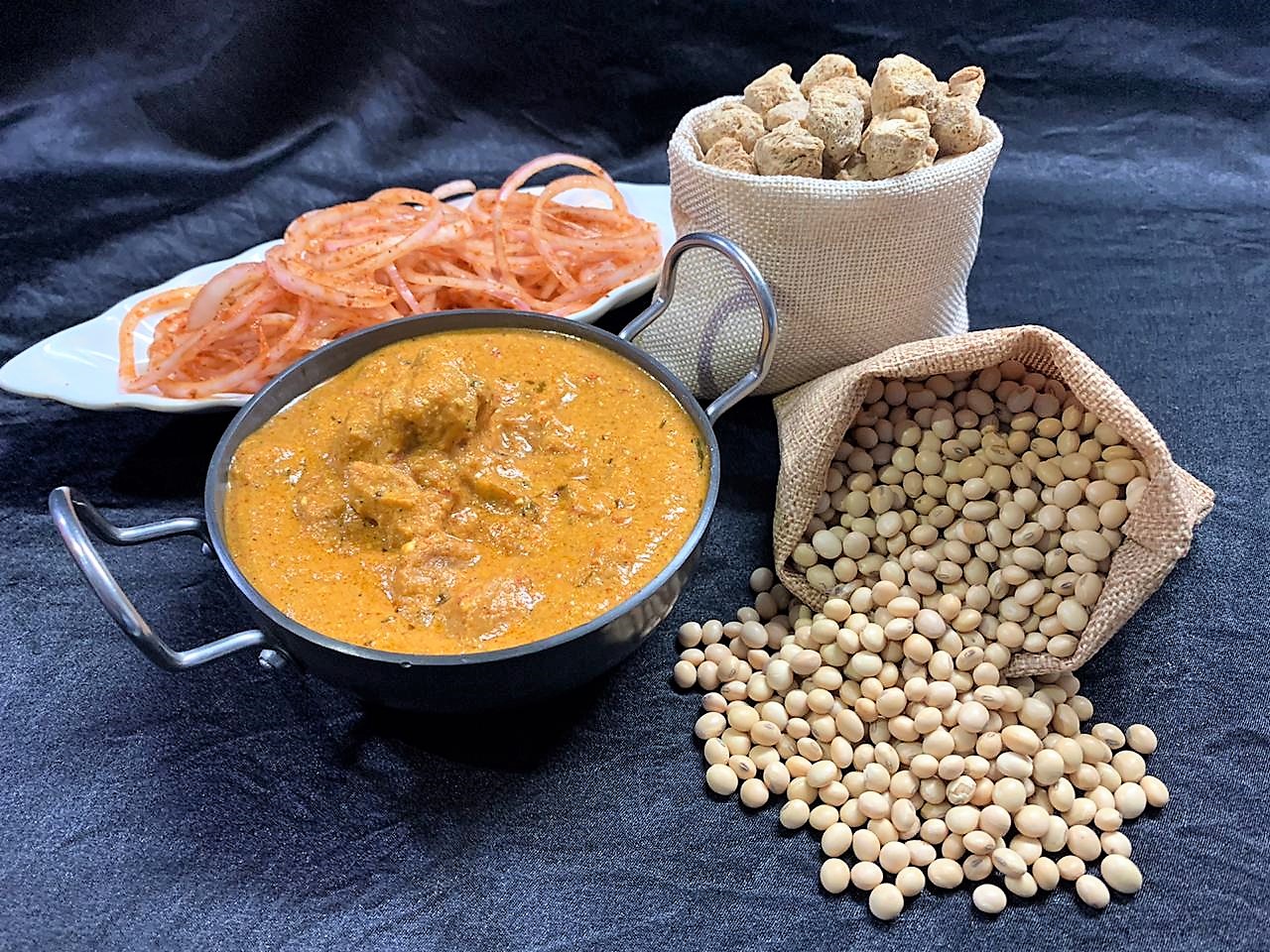 Finally add cream and the marinated soya chaap and sauté on medium heat for 3-4 minutes.
Serve hot with roomali roti or butter naan.