Spicy Onion Chutney
Spicy Onion Chutney is a delicious recipe prepared by blending onions and spices. This fast chutney can be somewhere between fairly and eye-wateringly spicy, depending on your taste. Best enjoyed with frankie, parathas or sandwiches.
This traditional onion chutney is flavoursome comfort food that can be prepared in a jiffy. This is my family's favourite recipe. I usually make while making vegetable frankie or a side when I make Dal Makhani and homemade butter. I usually use red onions for this recipe but if raw red onions are too harsh a flavour for you, you can make this chutney with white onions or shallots.
Spicy Onion Chutney is simple, delicious and definitely worth a try especially for onion lovers.
Ingredients
1 cup sliced onions
Salt to taste
2 teaspoons red chilli powder
1 teaspoon cumin powder
1 teaspoon mango powder
2 tablespoons water
Directions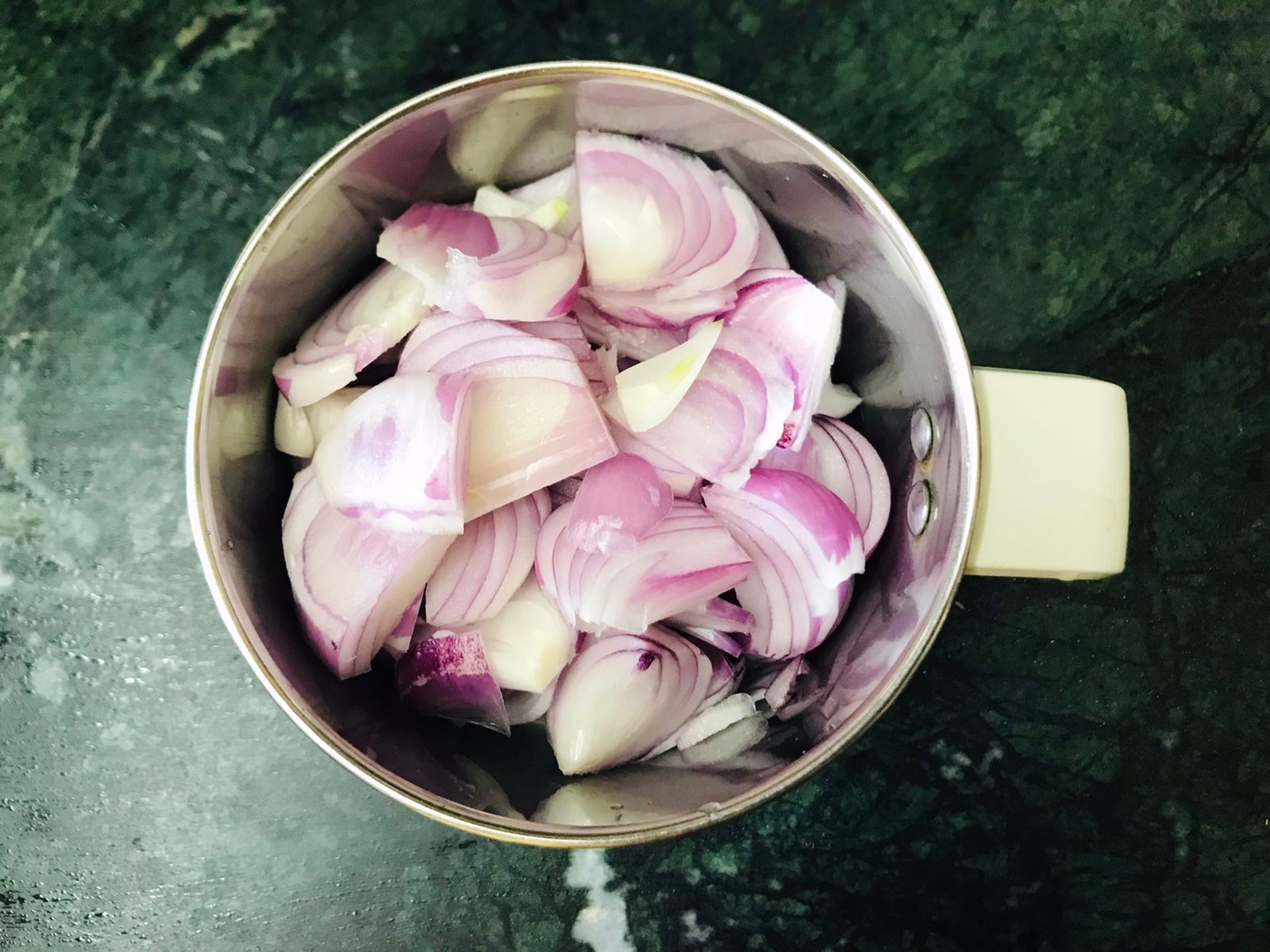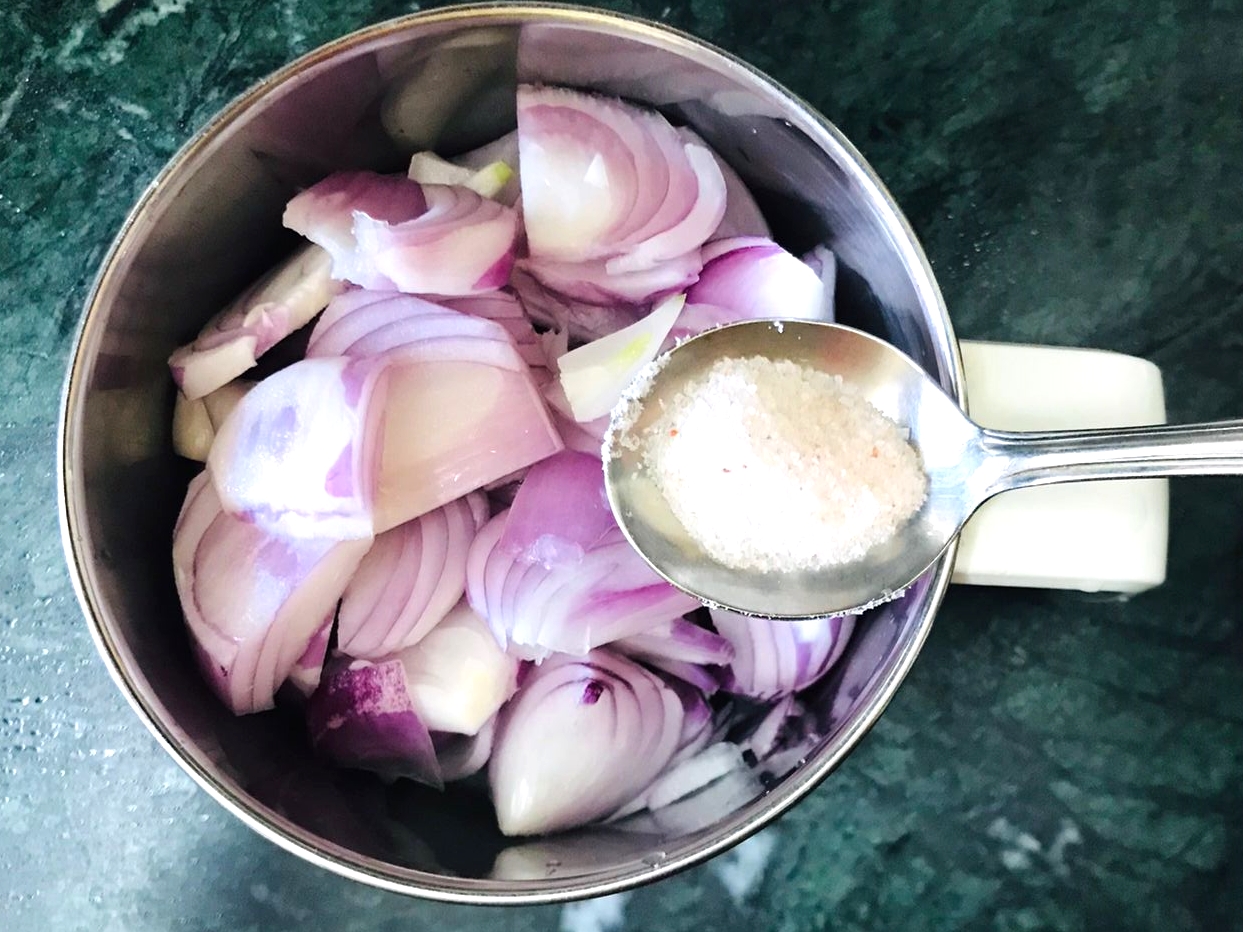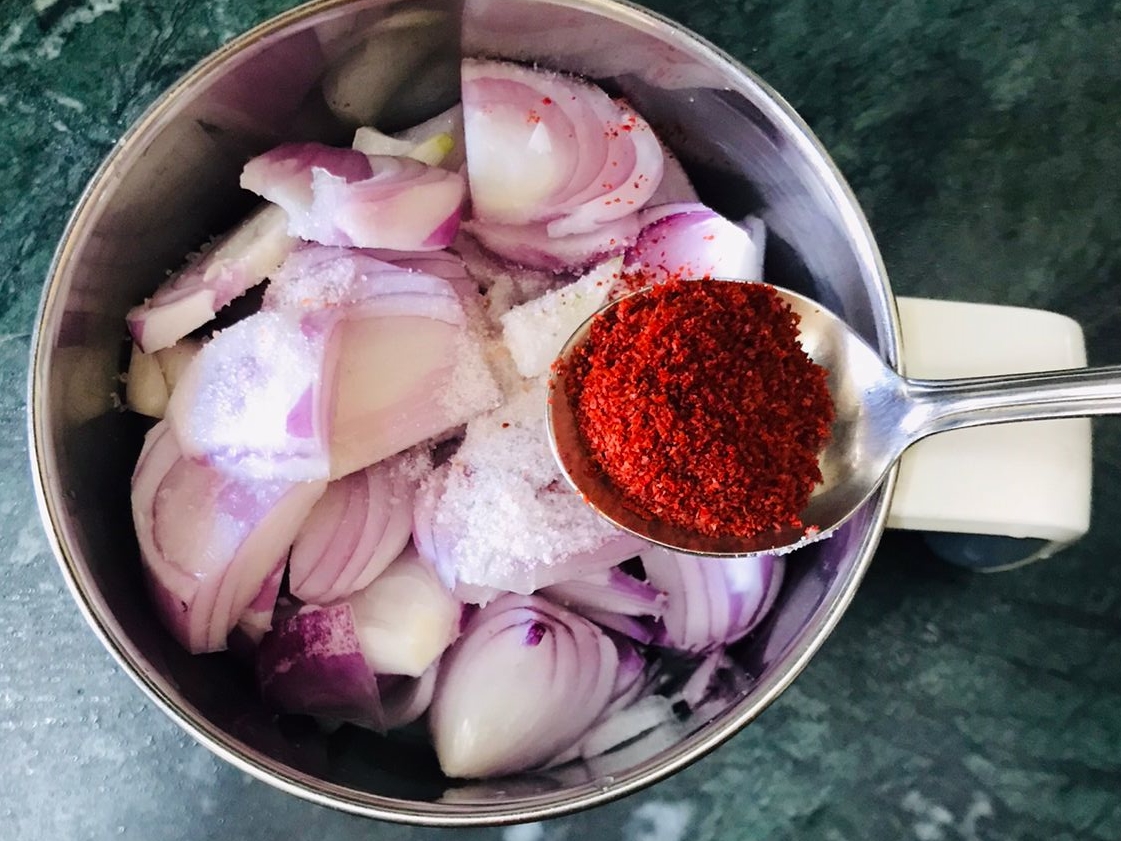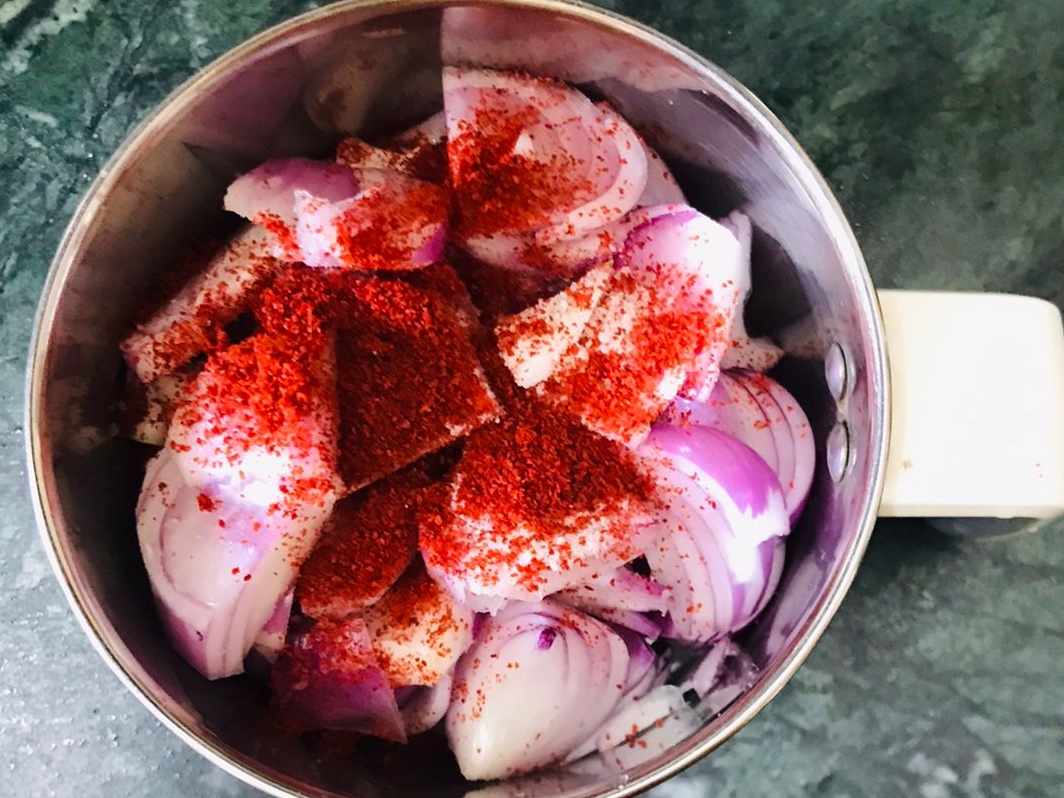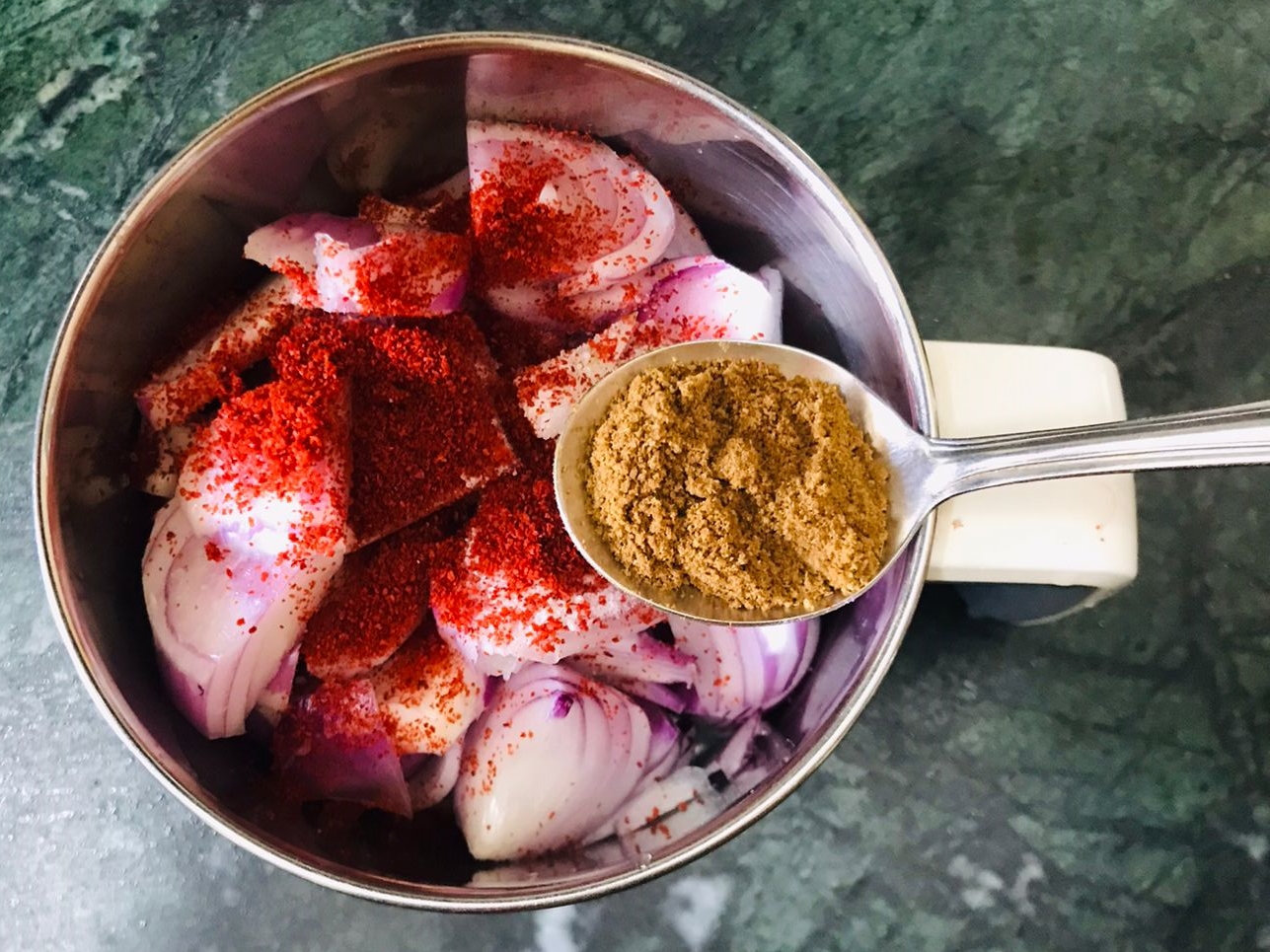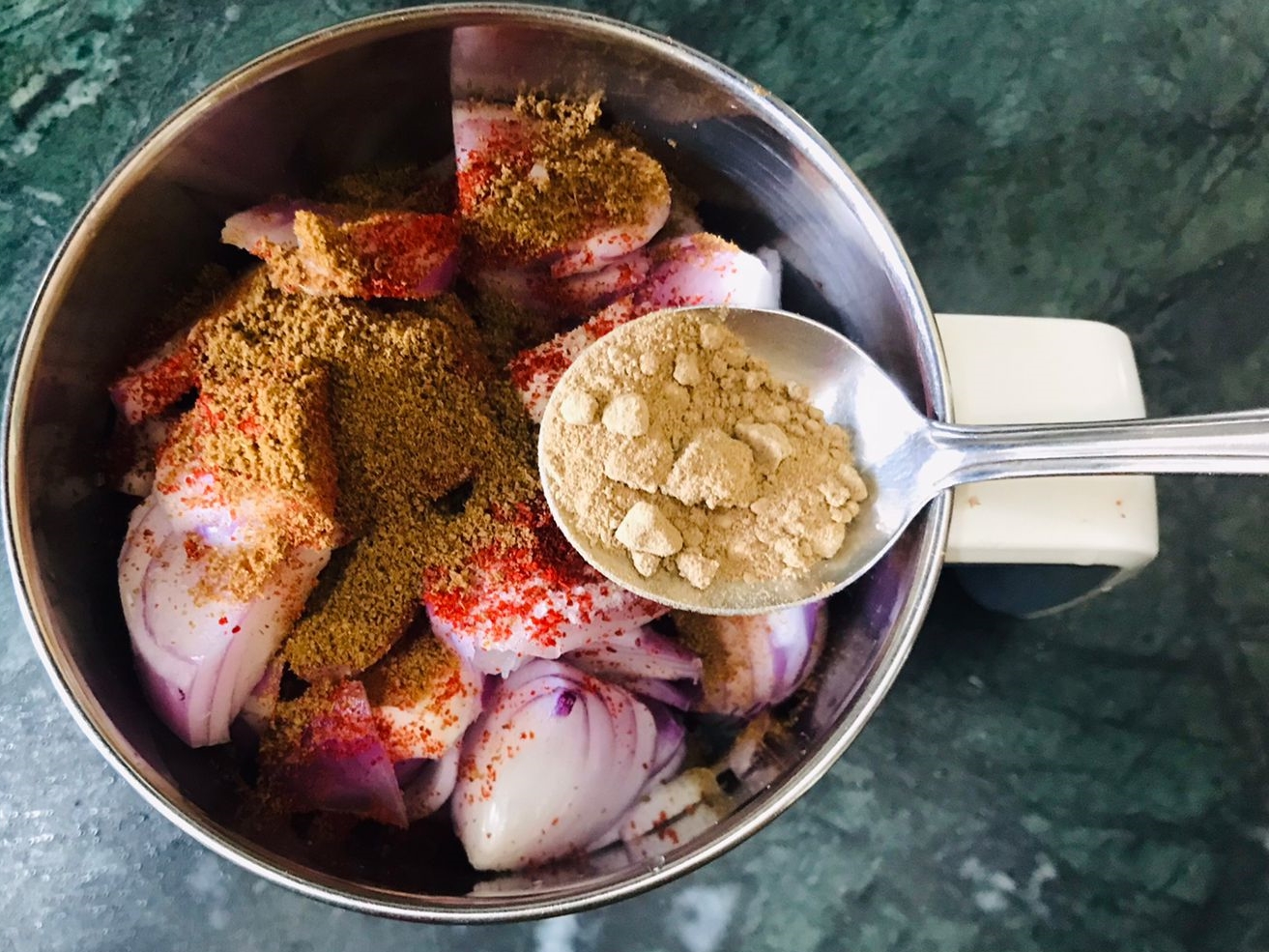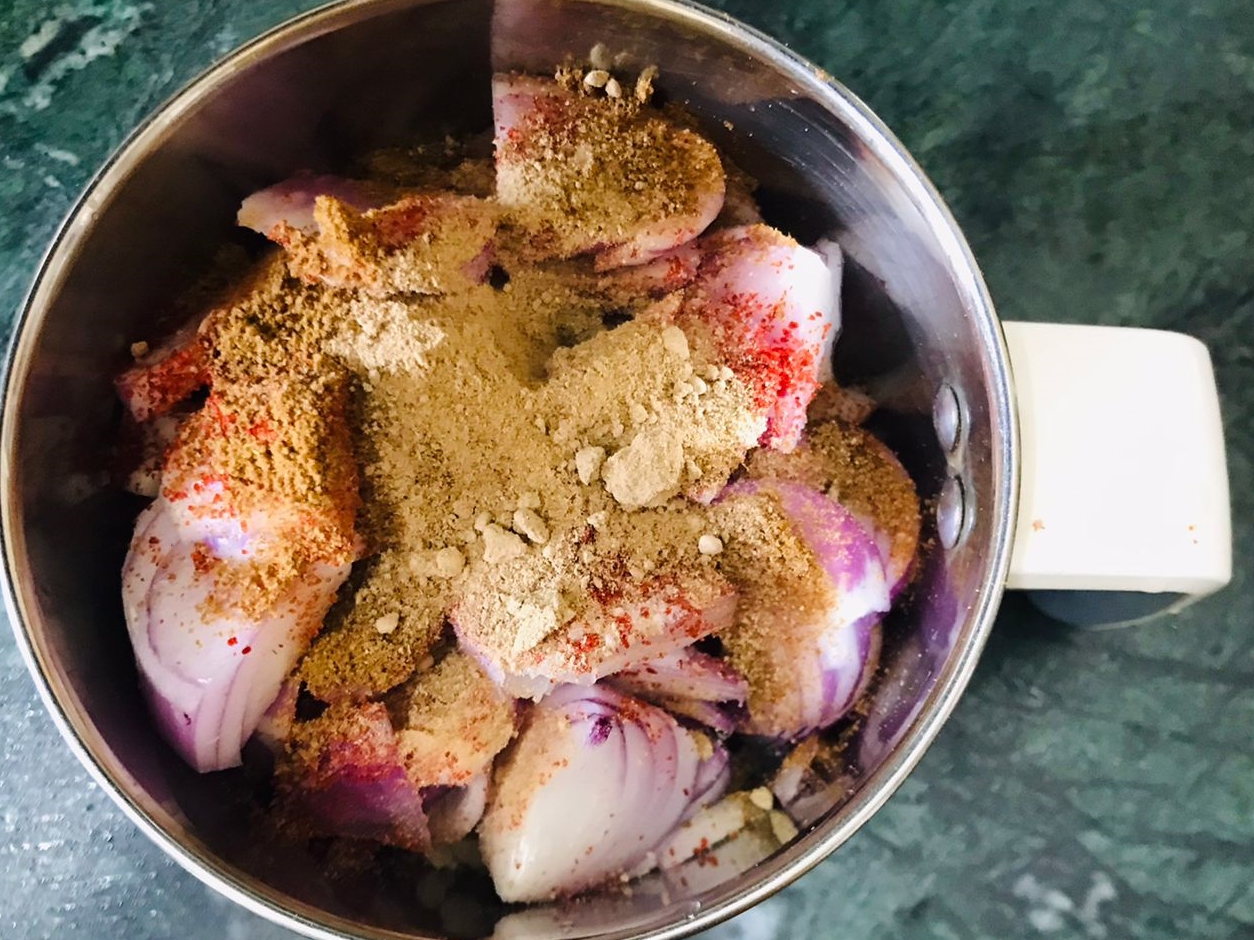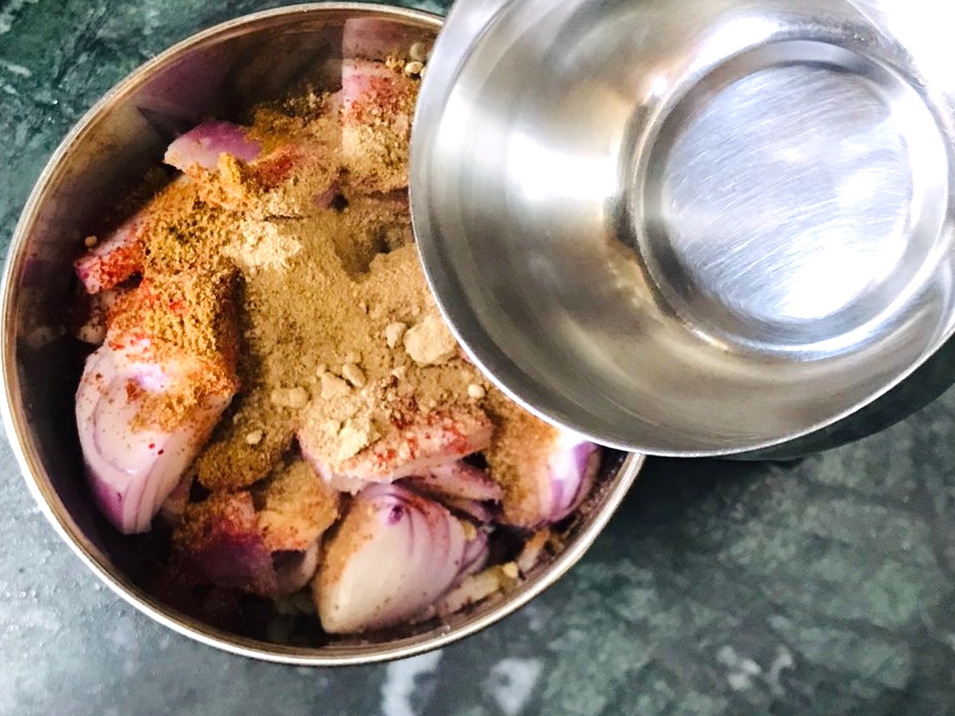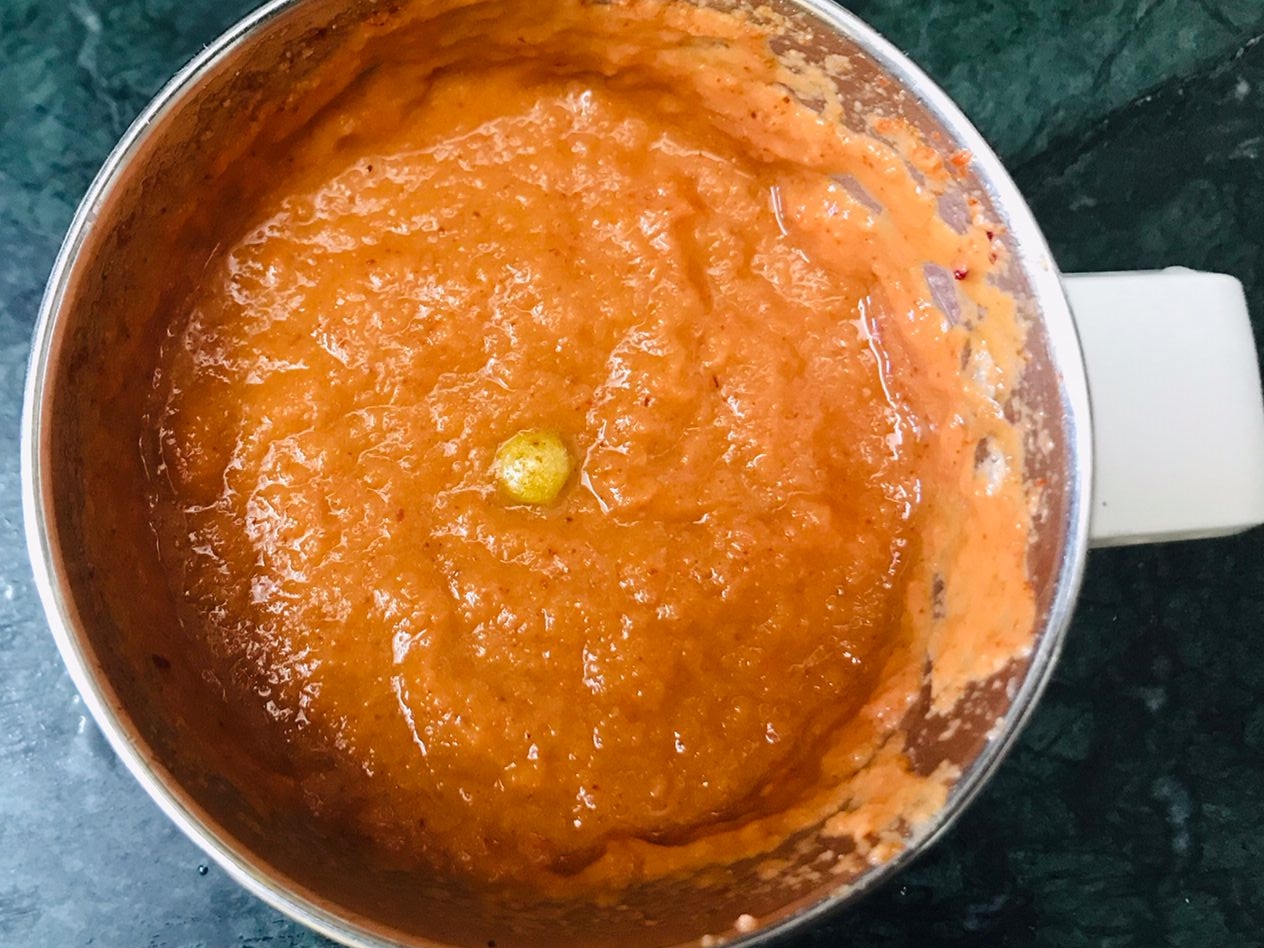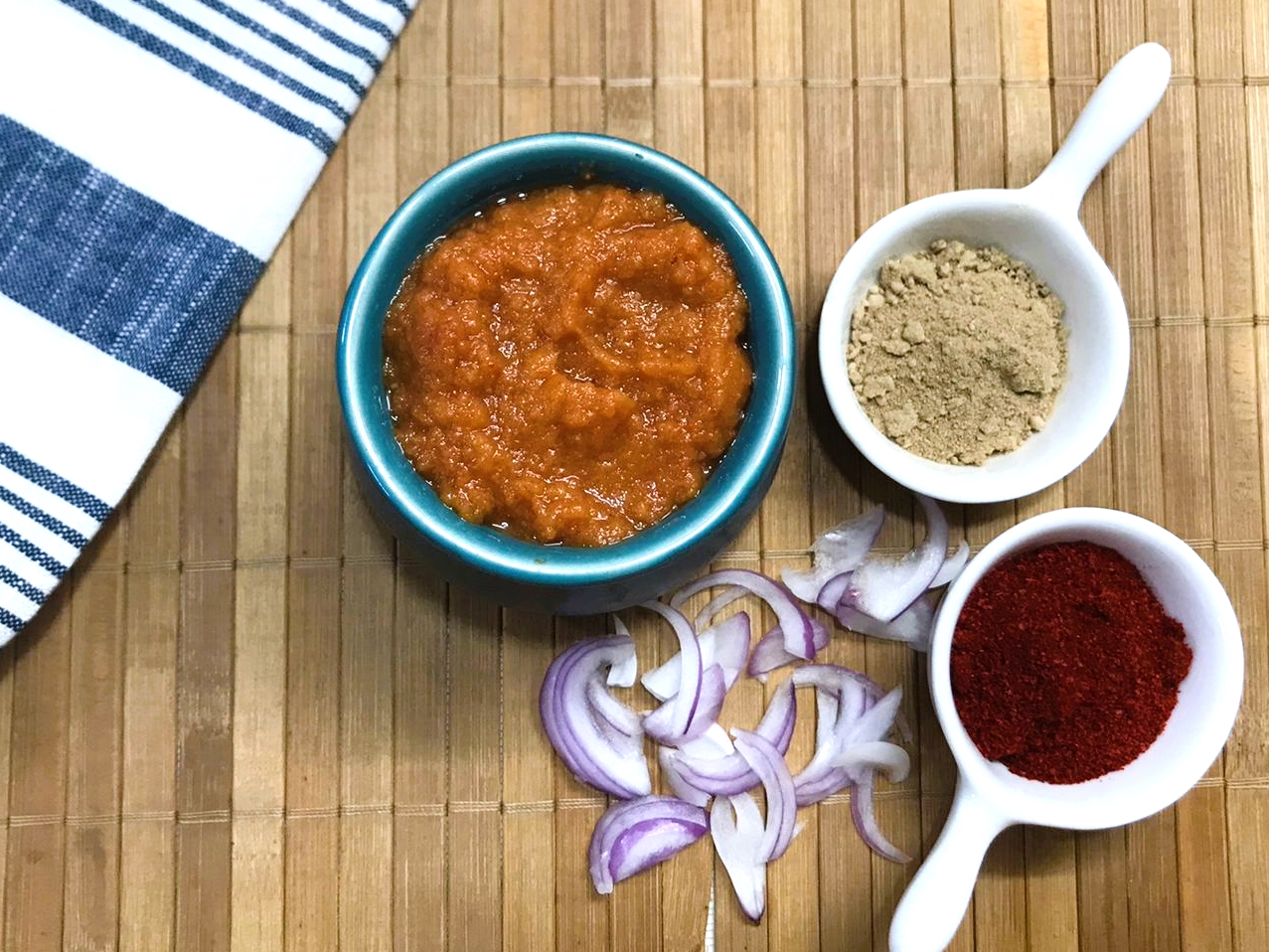 Add the onions, salt, red chilli powder, cumin powder and mango powder to a food processor. Add 2-3 tablespoons of water and blend into a smooth paste.
Keep in fridge before serving.