Kanji Vada
Kanji vada is a popular delicacy of Rajasthan and Gujarat. Kanji vada is made with moong dal vadas immersed in tangy mustard flavoured water called Kanji.
Kanji vada is not only full of flavours but can work wonders in helping in digestion by detoxifying liver. Especially during Holi and Diwali, the drink is served along with or after the heavy sweets and greasy snacks to keep your digestive system stable.

My mother used to painstakingly prepare the the Kanji or the 'Rai ka paani' few days in advance to get a slight tang due to the fermentation process. We would on edge waiting for it to be ready! The sweet mellow mustardy aroma spreading in our kitchen making the wait almost unbearable. When the mustard water was ready my mother would add the soft, yet crisp fried moong dal Vada's into the kanji just before serving.
A delicious healthy recipe which will leave you wanting for more!
Ingredients
For moong dal vada
1 cup split and dehusked mung beans (moong dal dhuli)
4-5 green chilies
1-inch ginger piece
3-4 tablespoons whole wheat flour
1 teaspoon salt
1 teaspoon asafoetida
1 teaspoon red chili powder
1 teaspoon Kashmiri red chili powder
1 teaspoon coriander seeds
1 teaspoon fennel seeds
2 tablespoons oil
Oil for deep frying
For kanji
8 cups water
4 teaspoons mustard powder
2 teaspoons red chili powder
1 teaspoon salt
Directions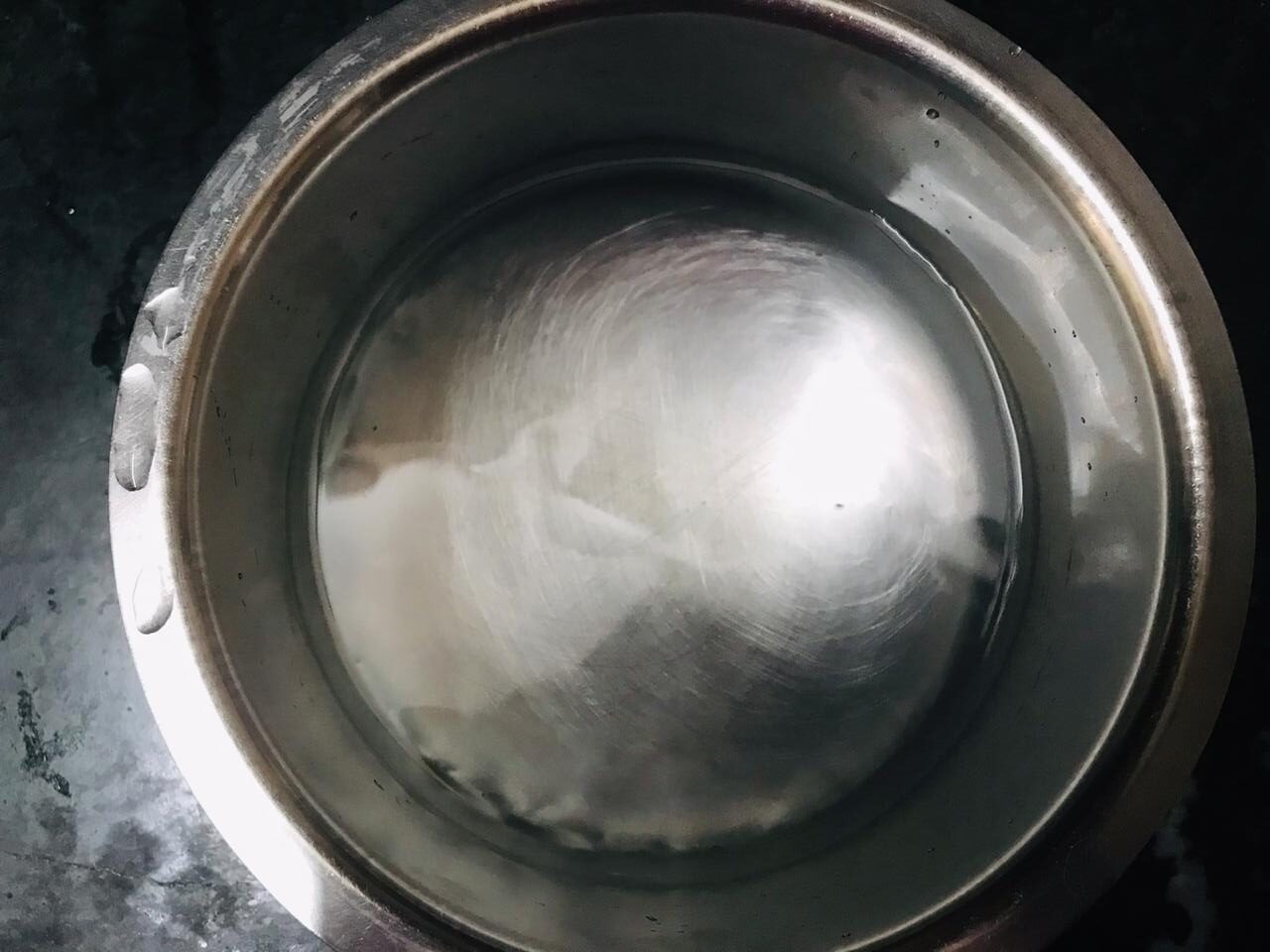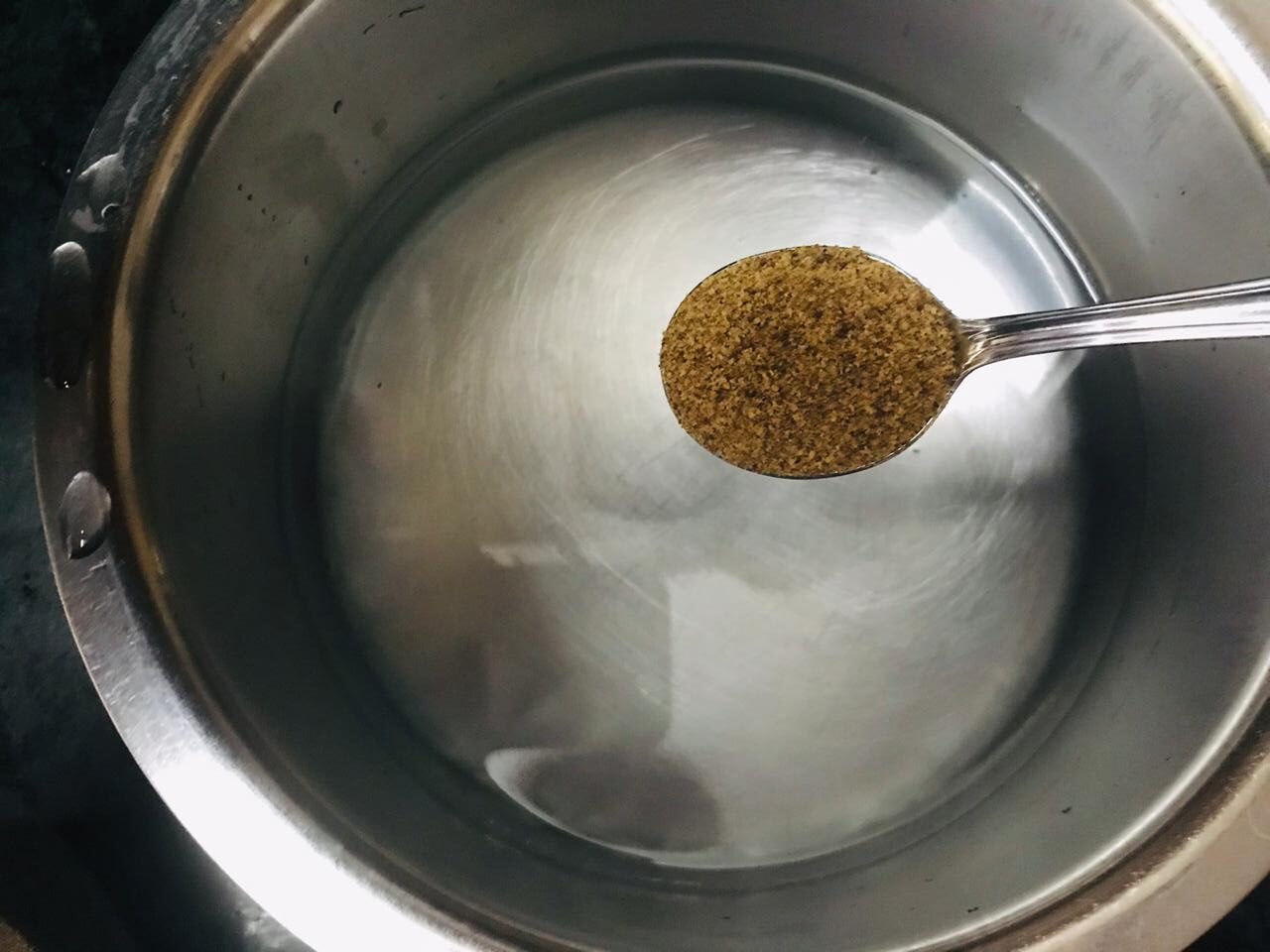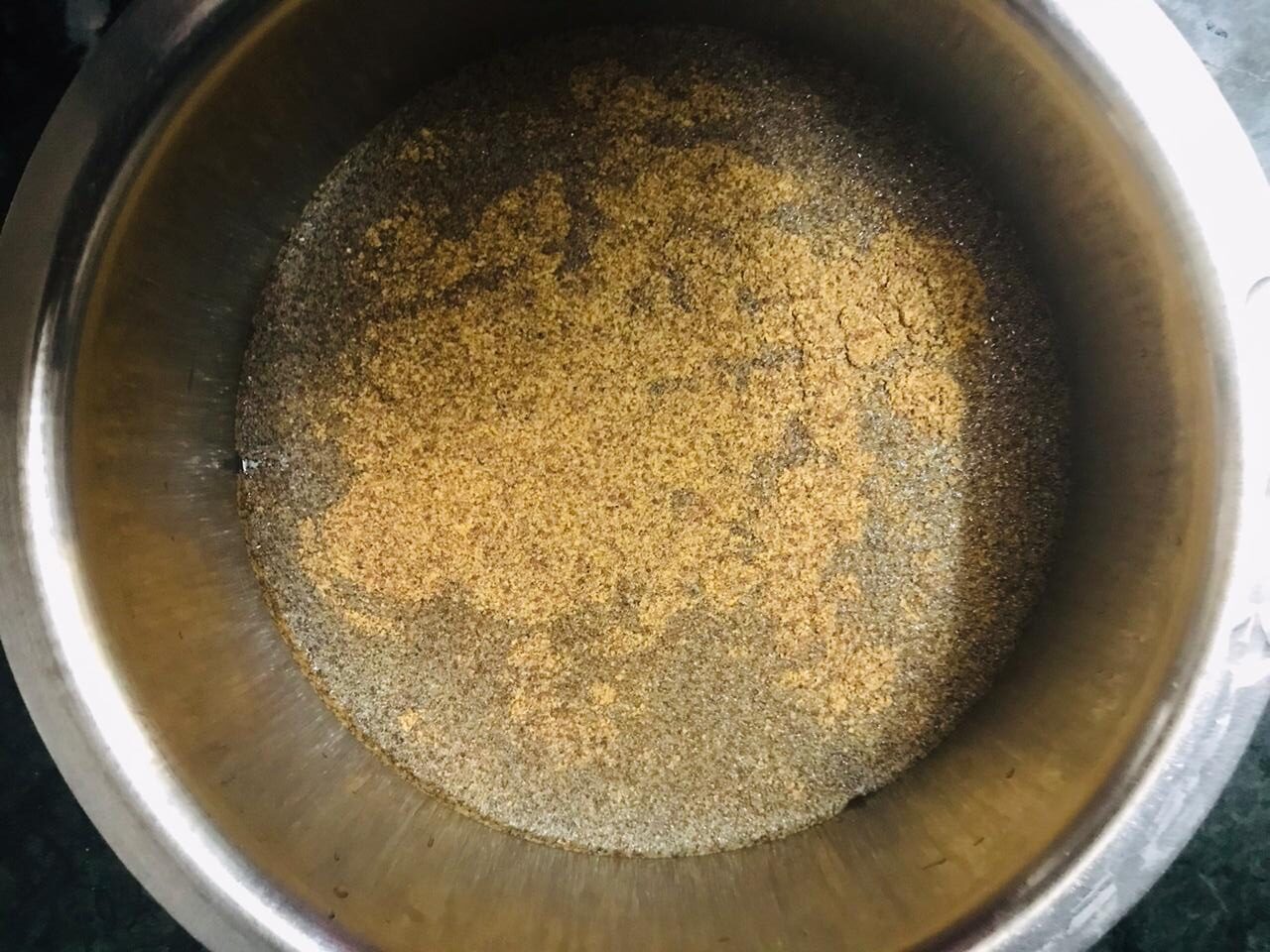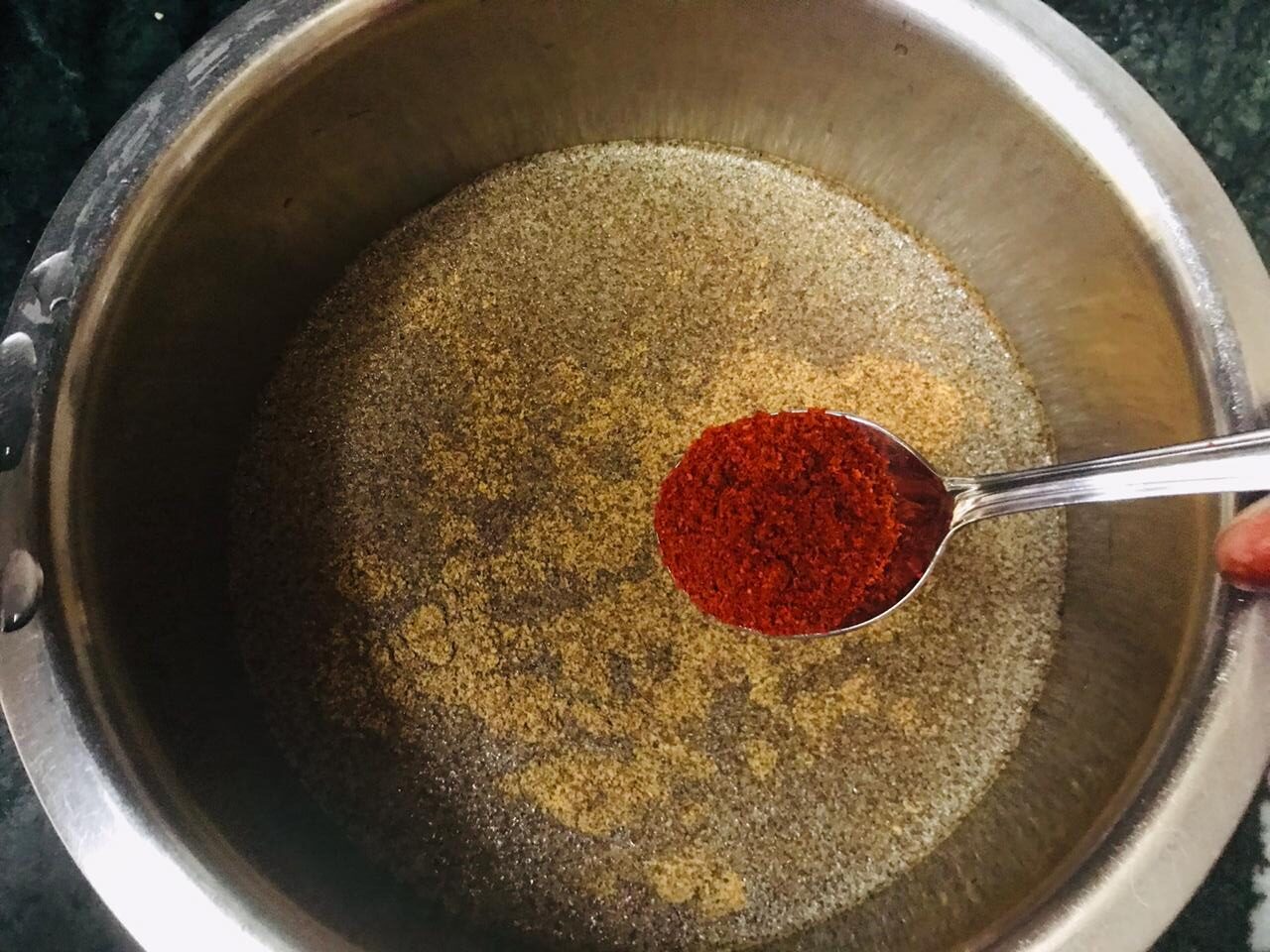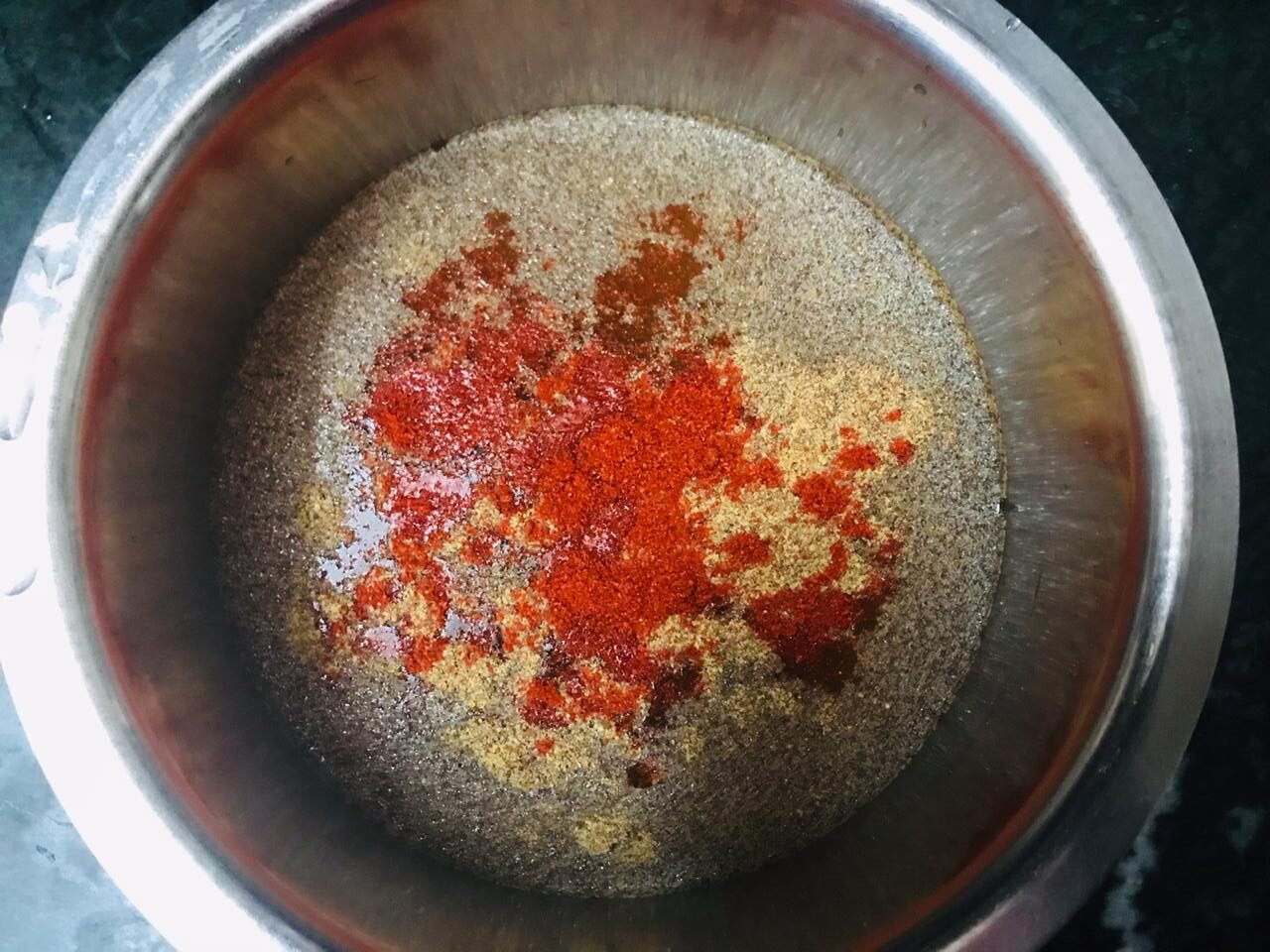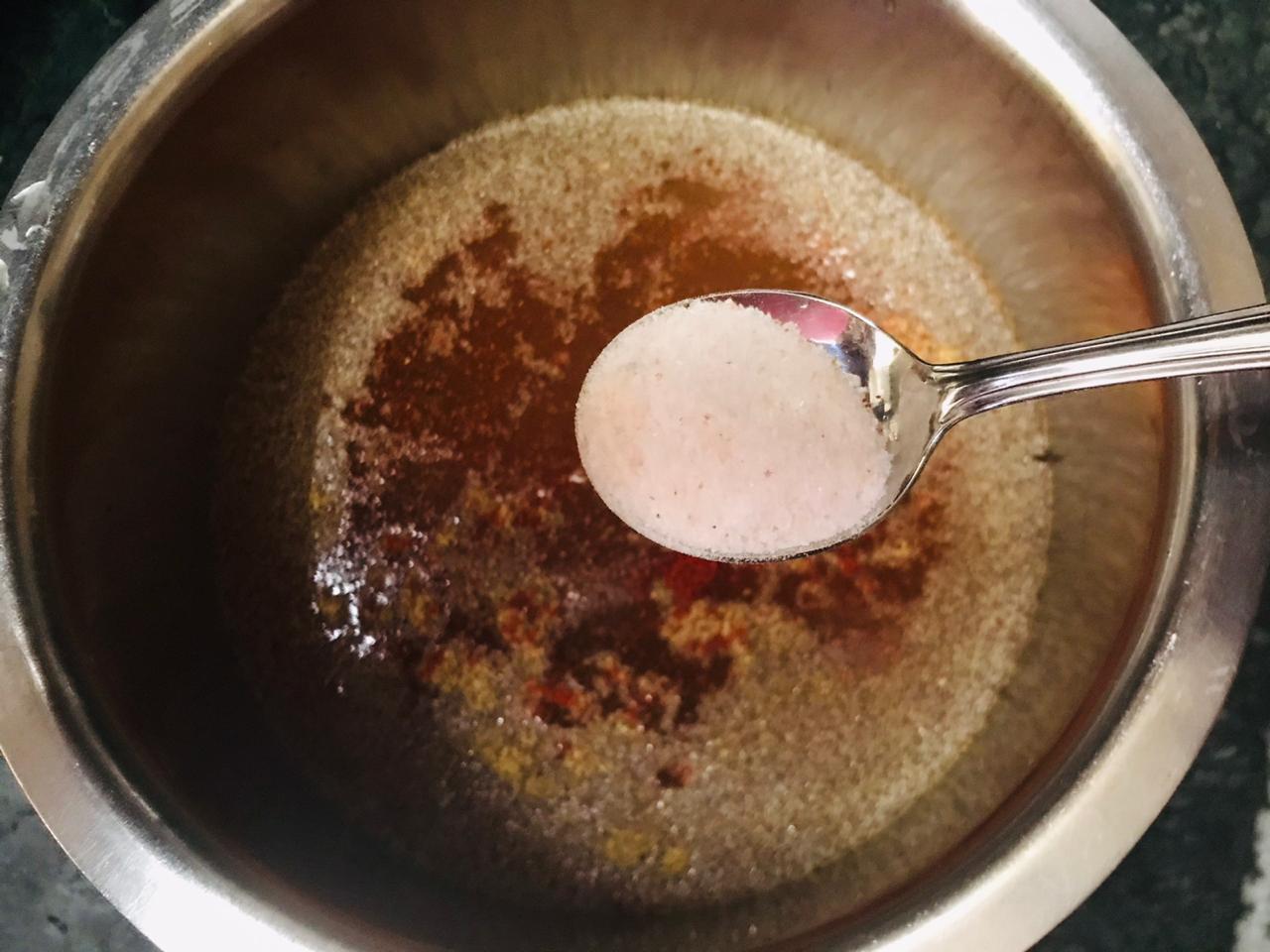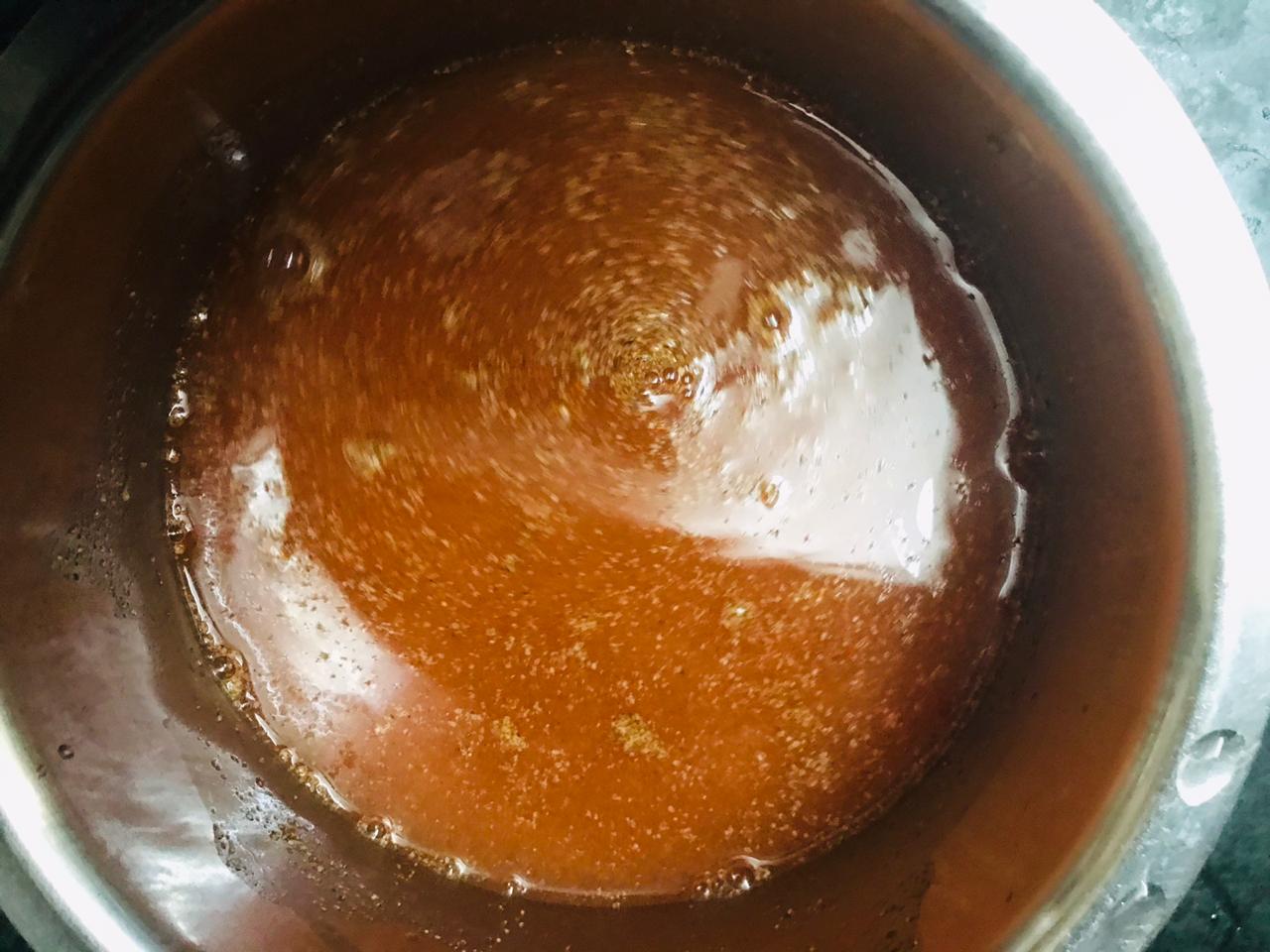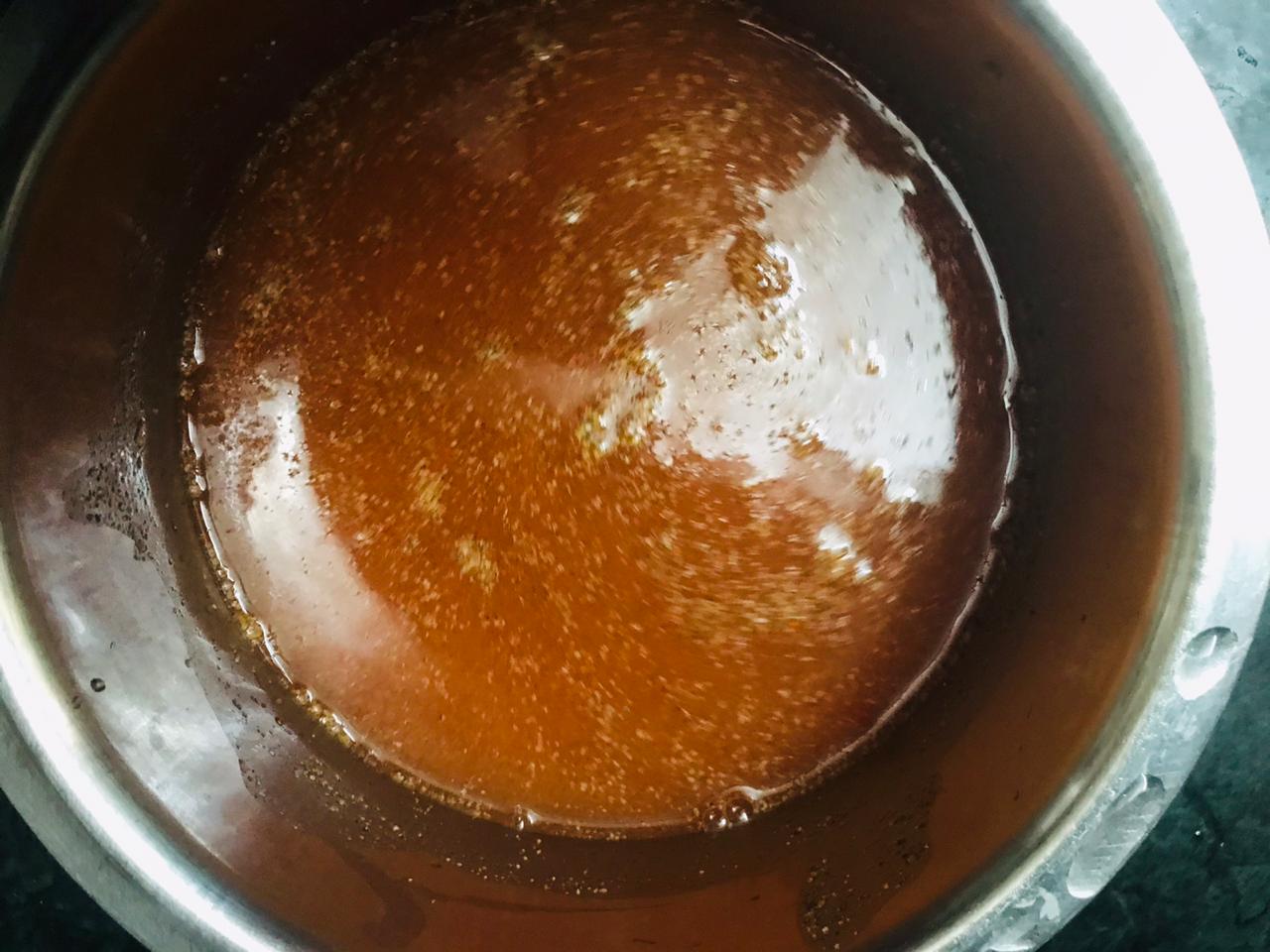 To prepare the kanji, take water in a bowl. Add mustard powder, salt and red chili powder. Stir it and keep it covered in a warm place for around 3 days.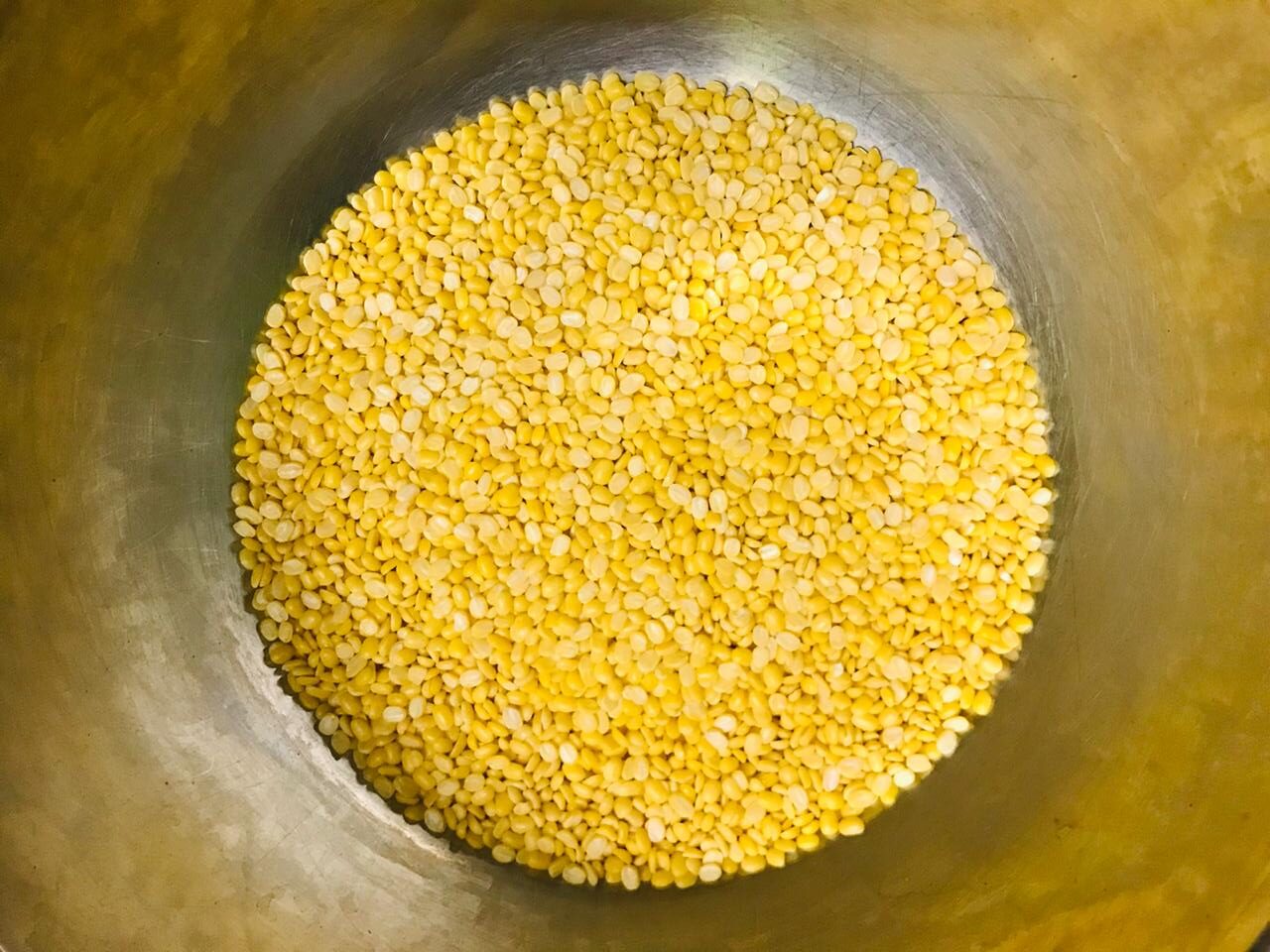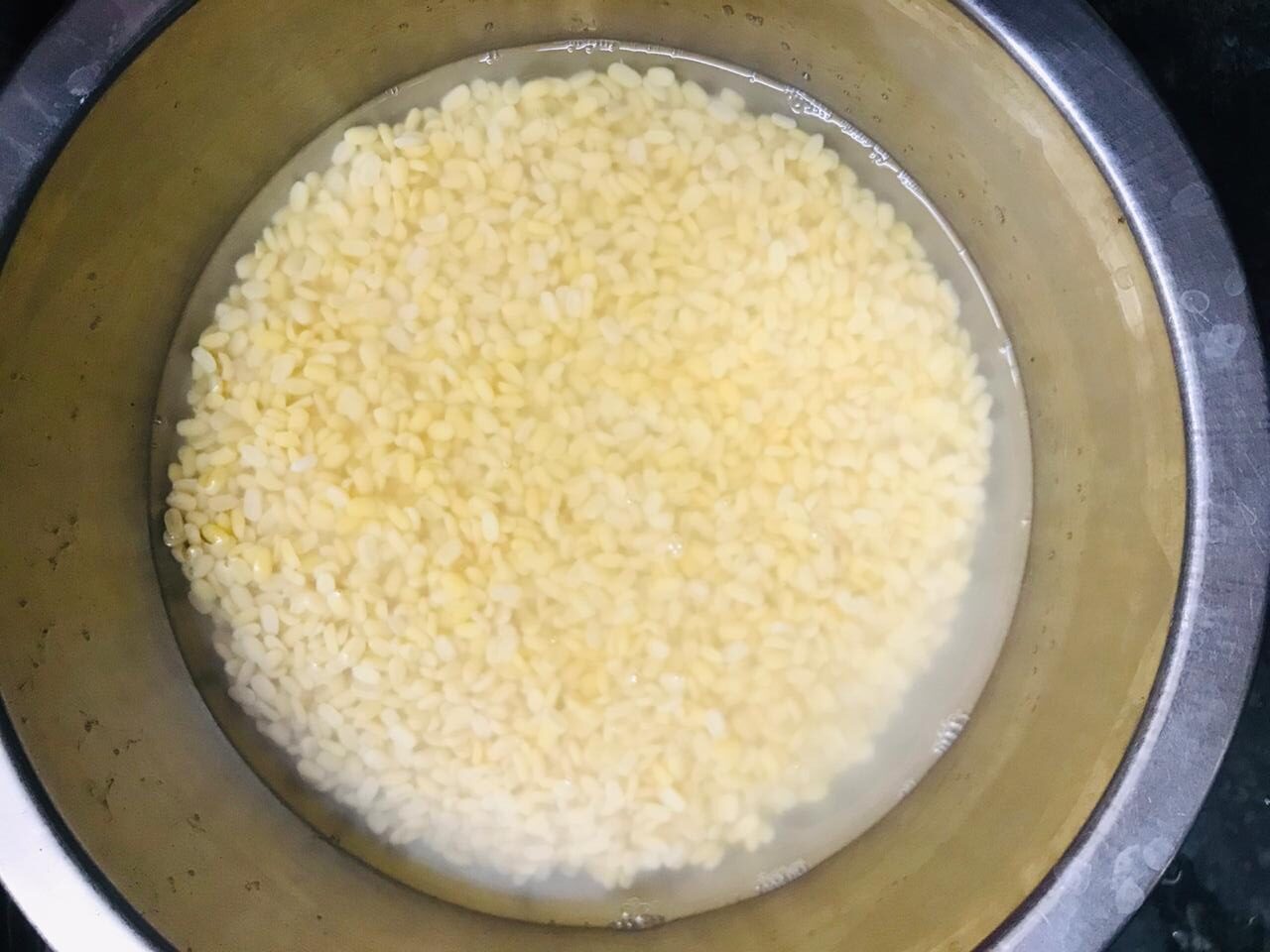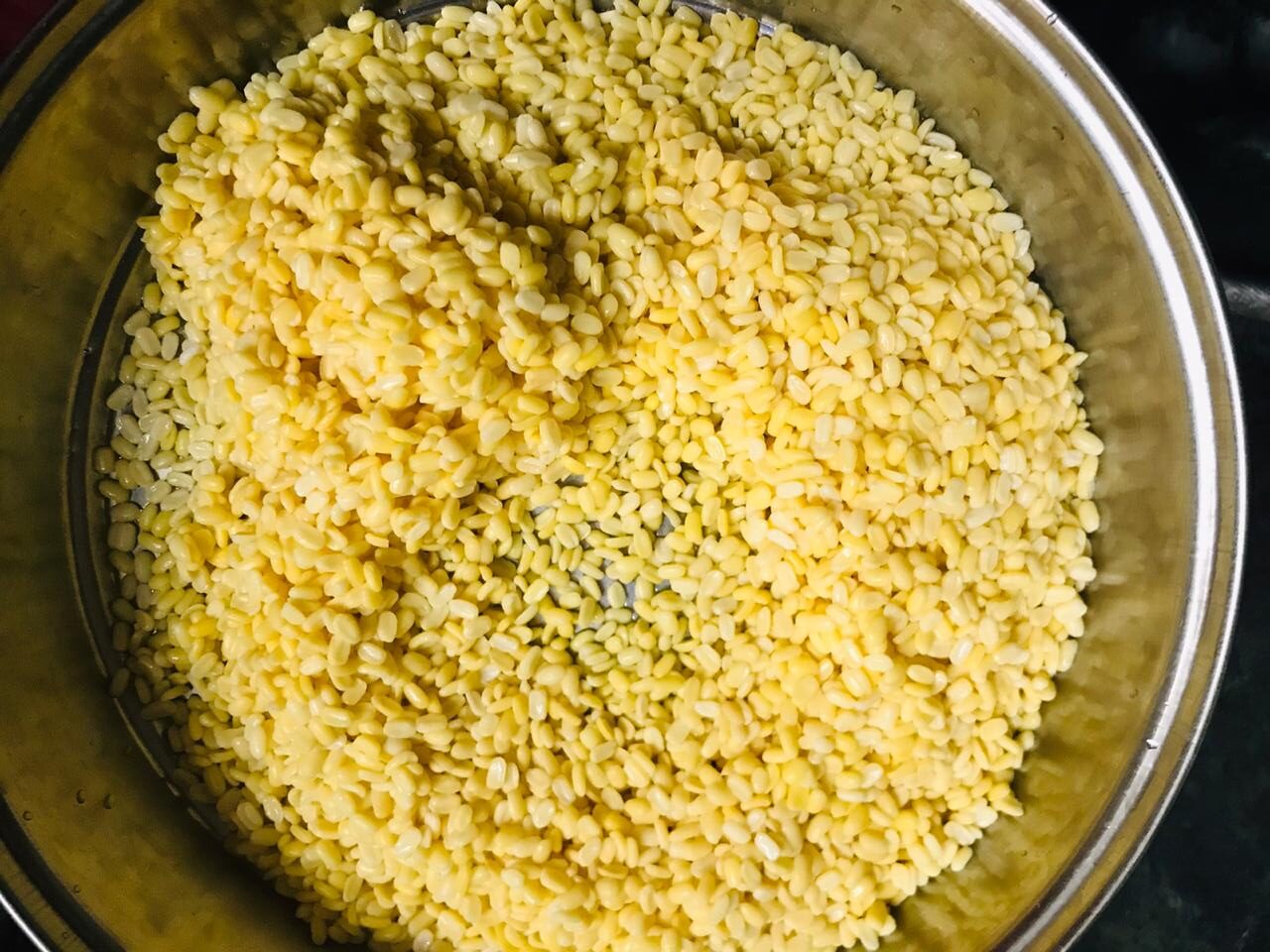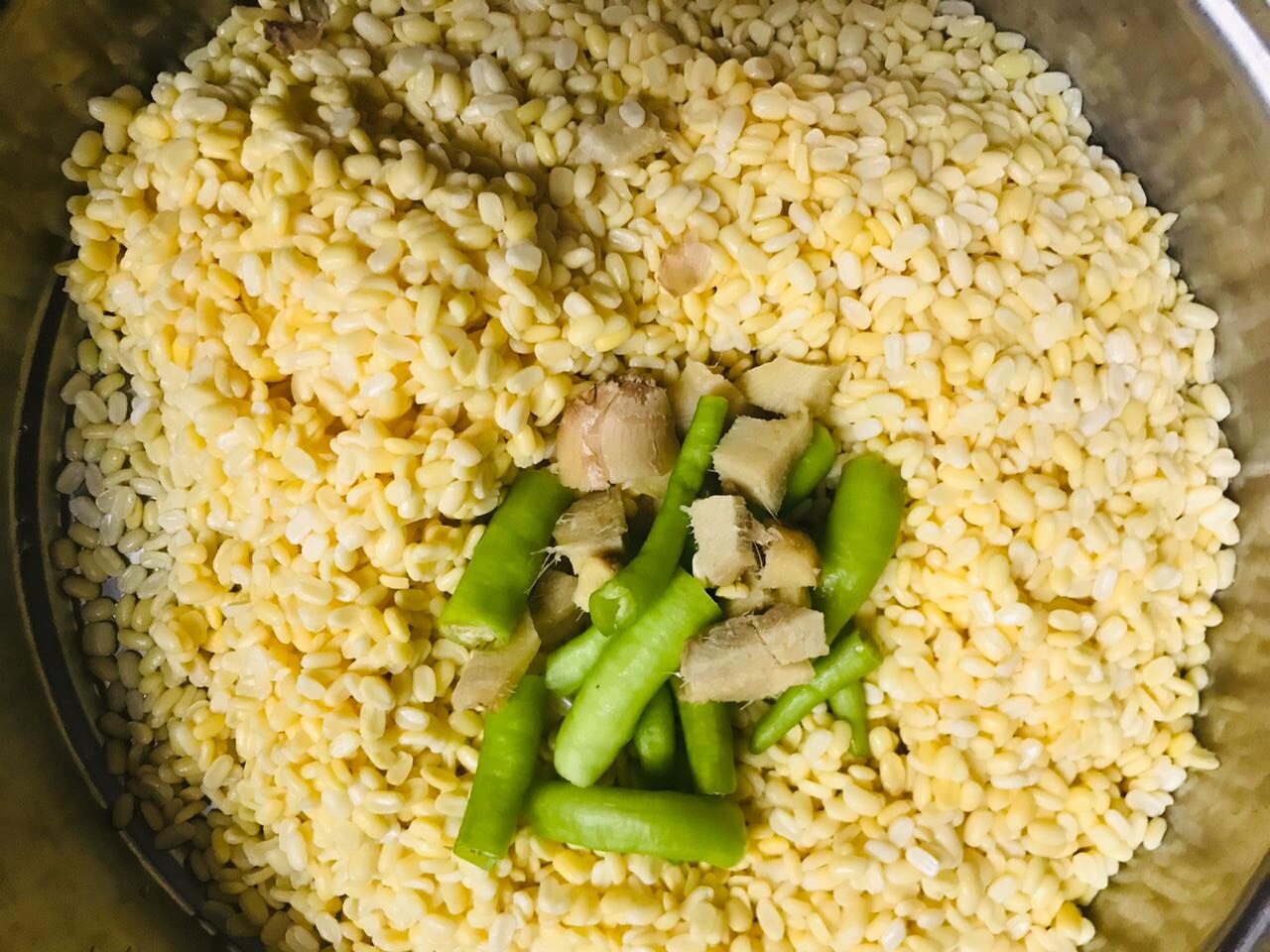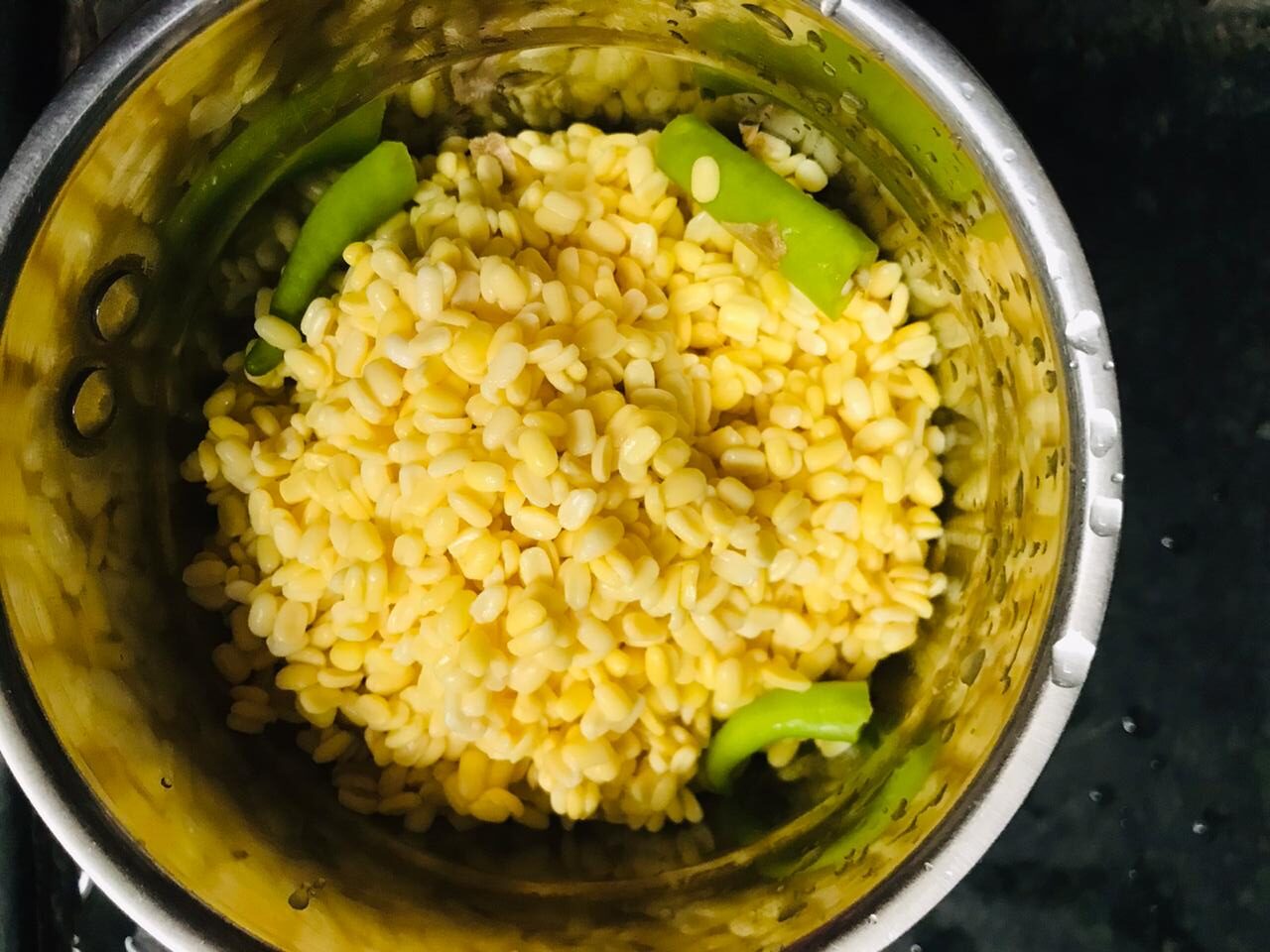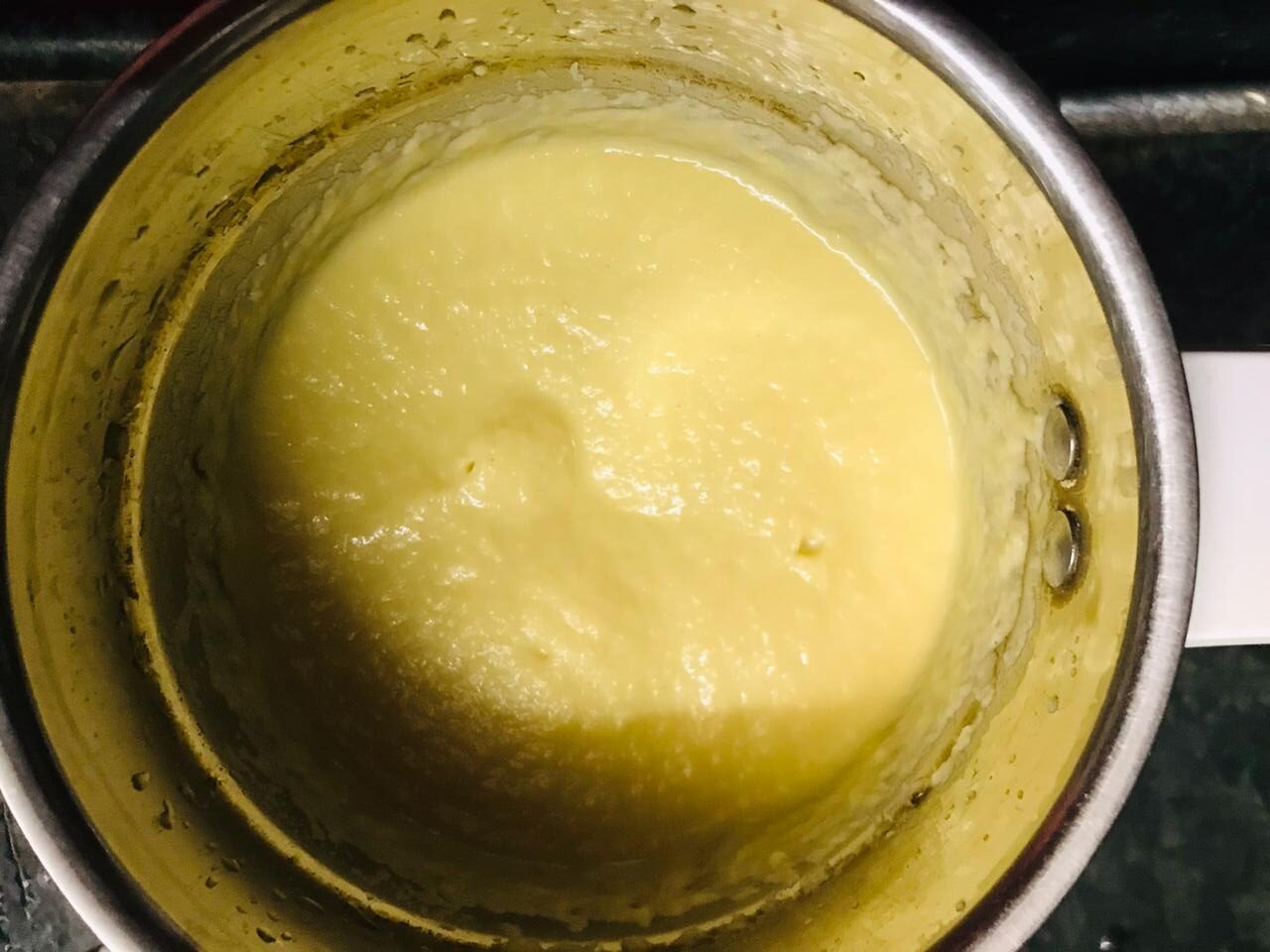 Wash the dal at least 5 times and soak for 4-5 hours in 4 cups water.
After 4-5 hours drain the soaked dal and add ginger and green chilli. Grind the dal to a smooth batter. The batter should not be grainy when touched.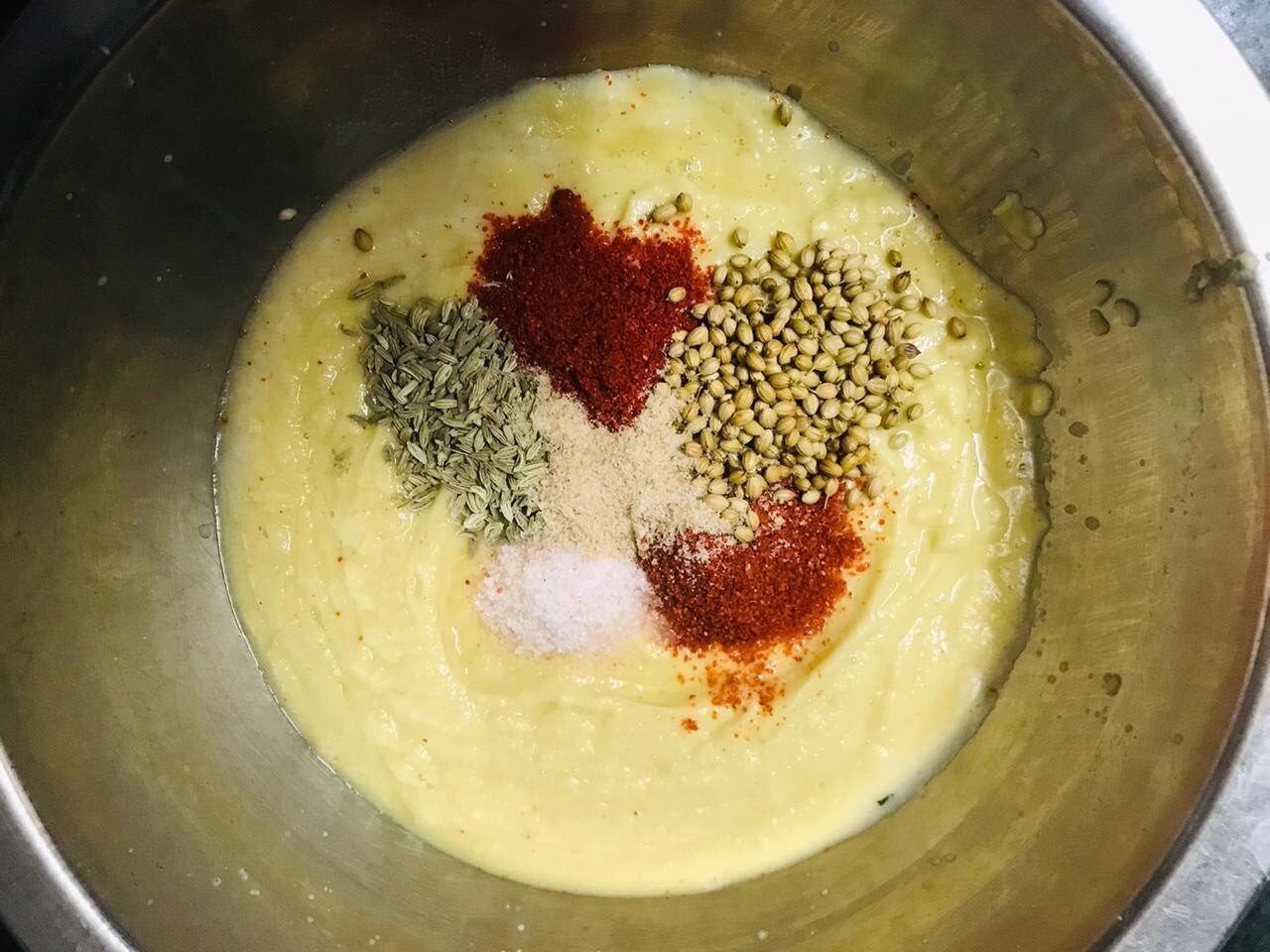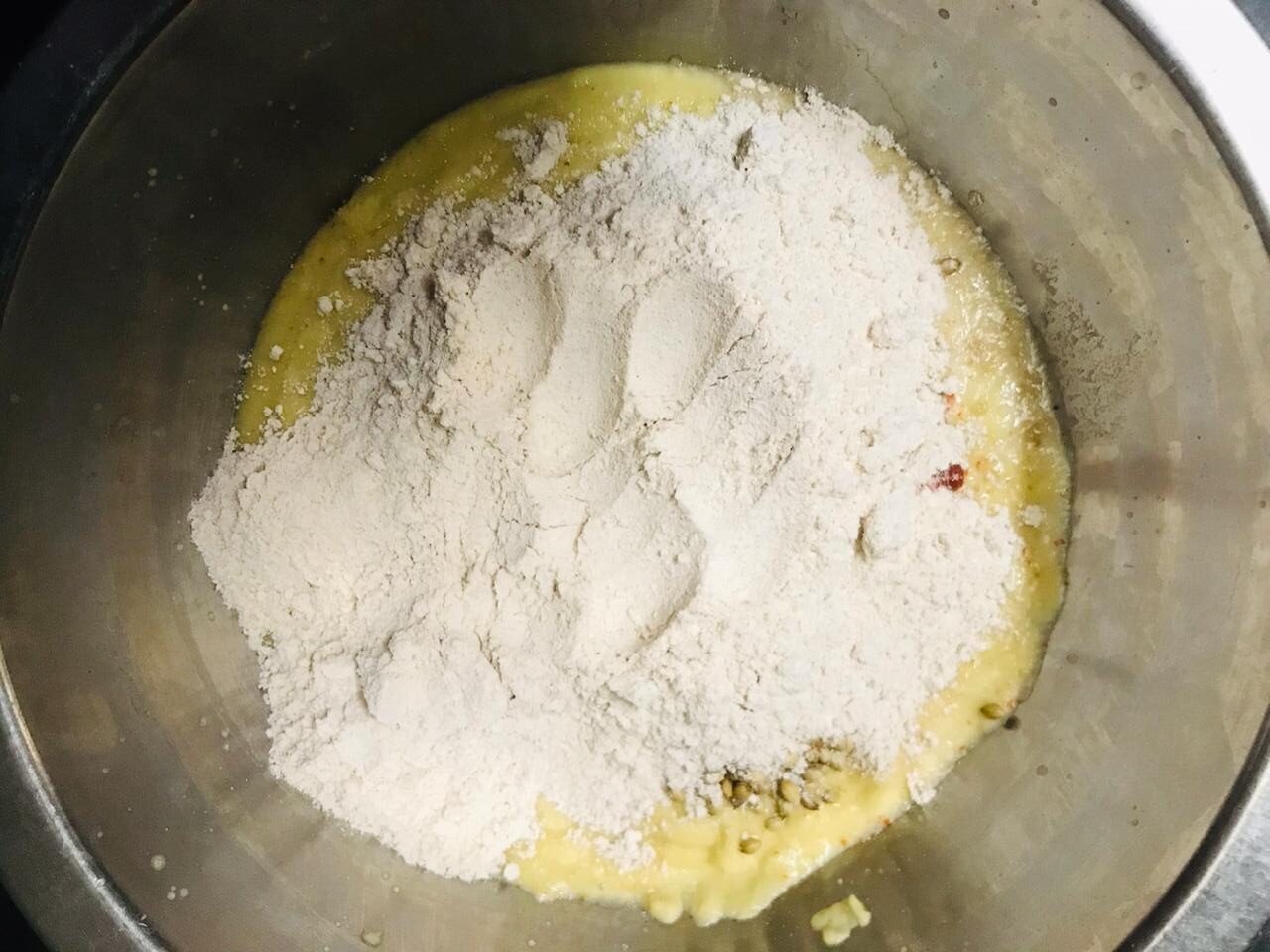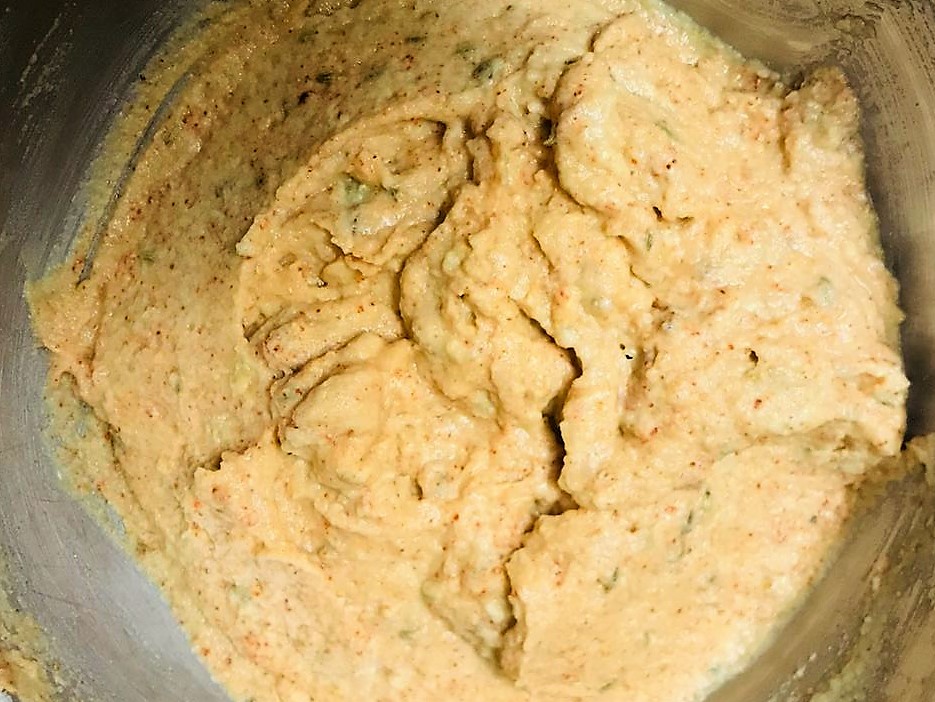 Transfer the batter in a bowl and add salt, red chilli powder, fennel seeds, asafoetida, coriander seeds, Kashmiri red chilli powder and wheat flour and mix.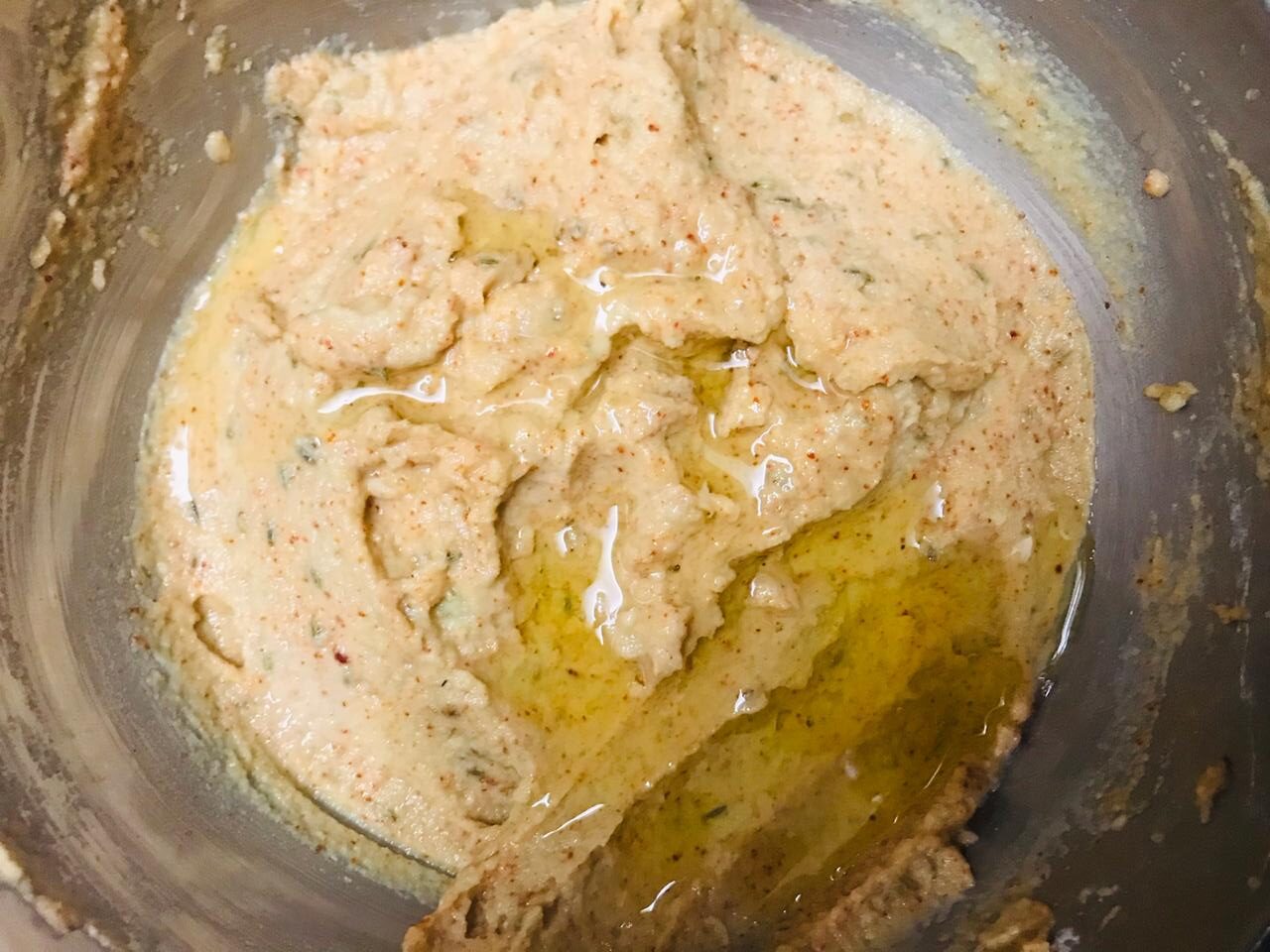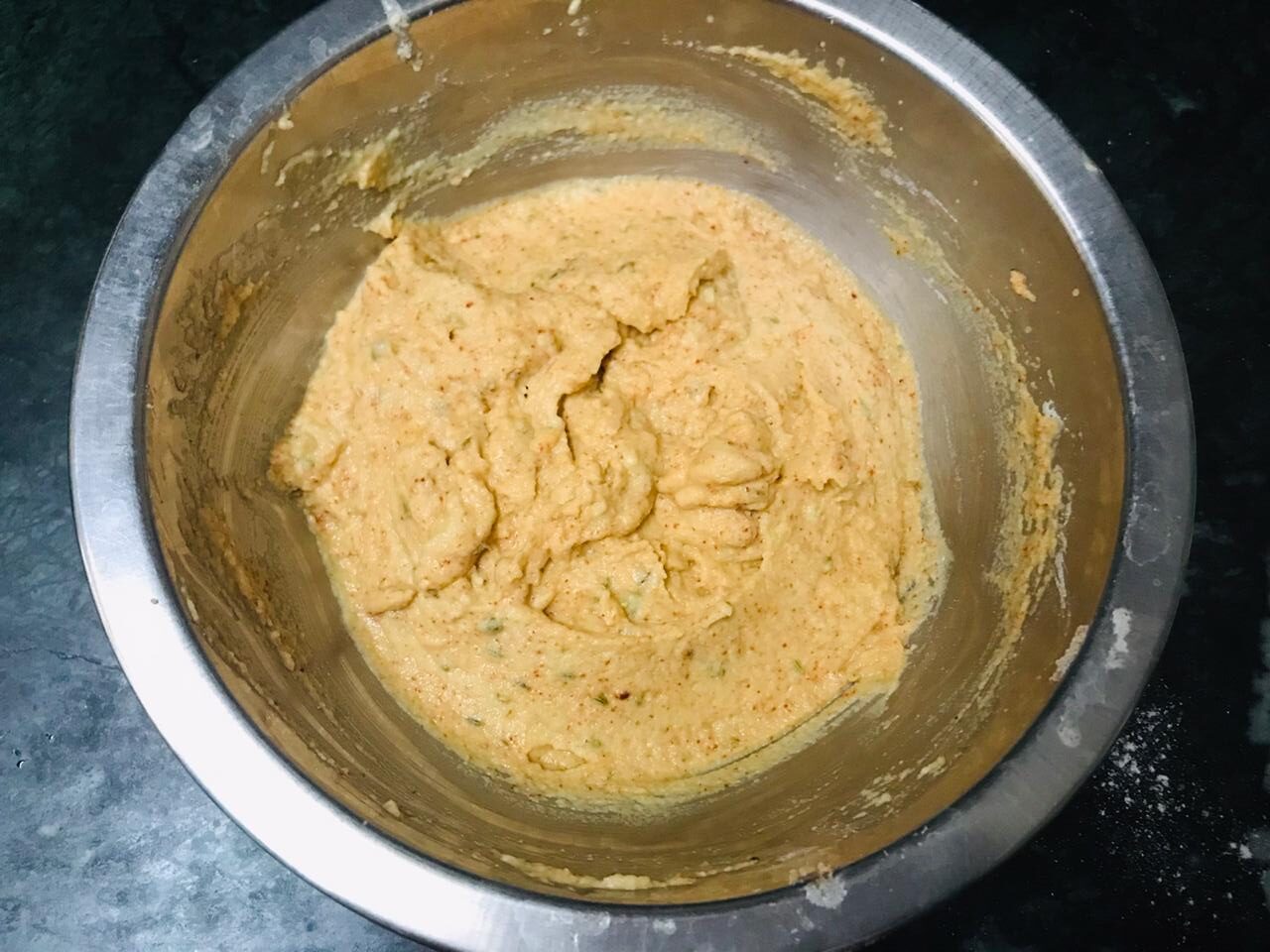 Whisk the batter using a spoon to make it fluffy. Add oil and whisk it again for around 2 minutes.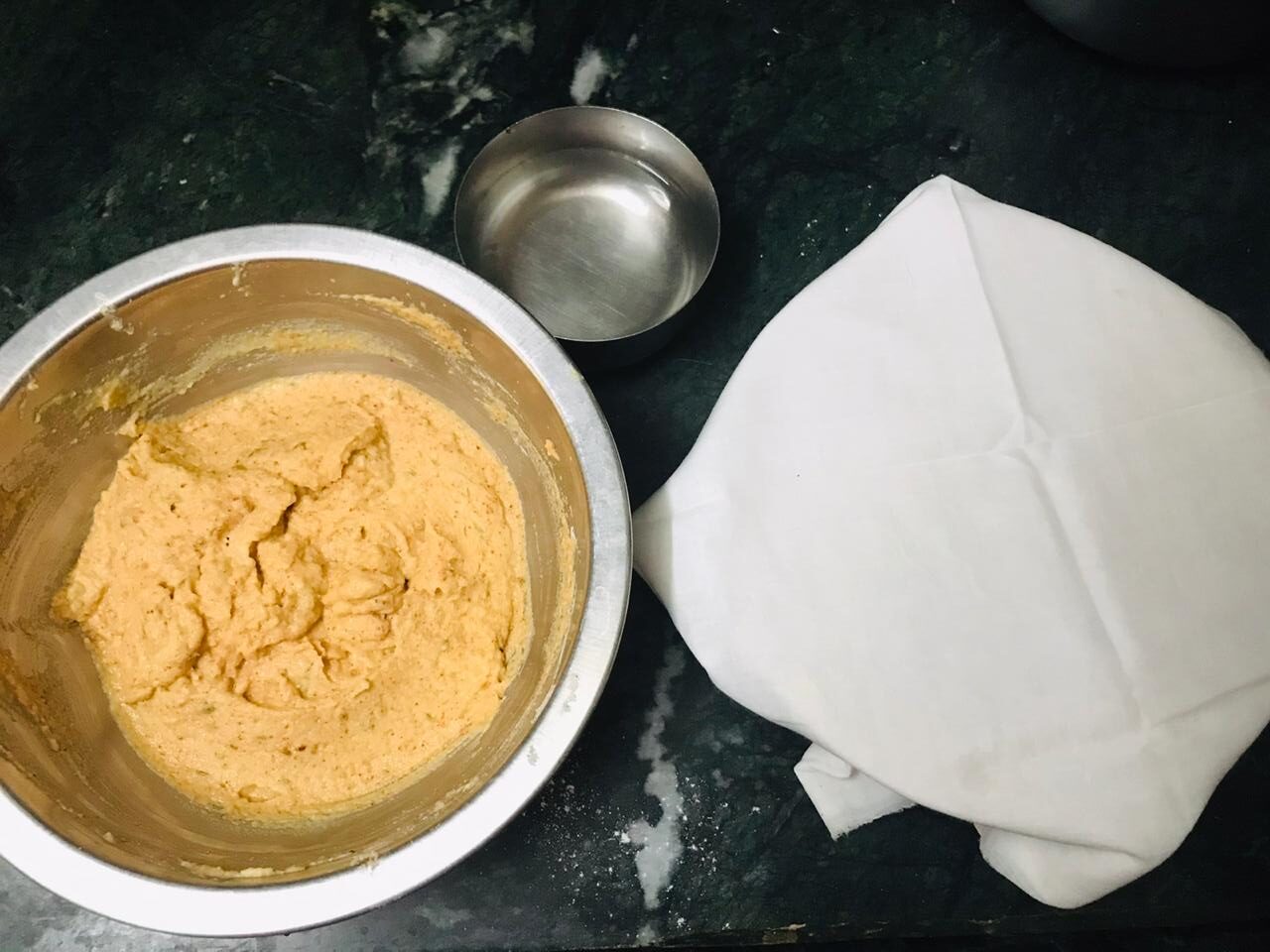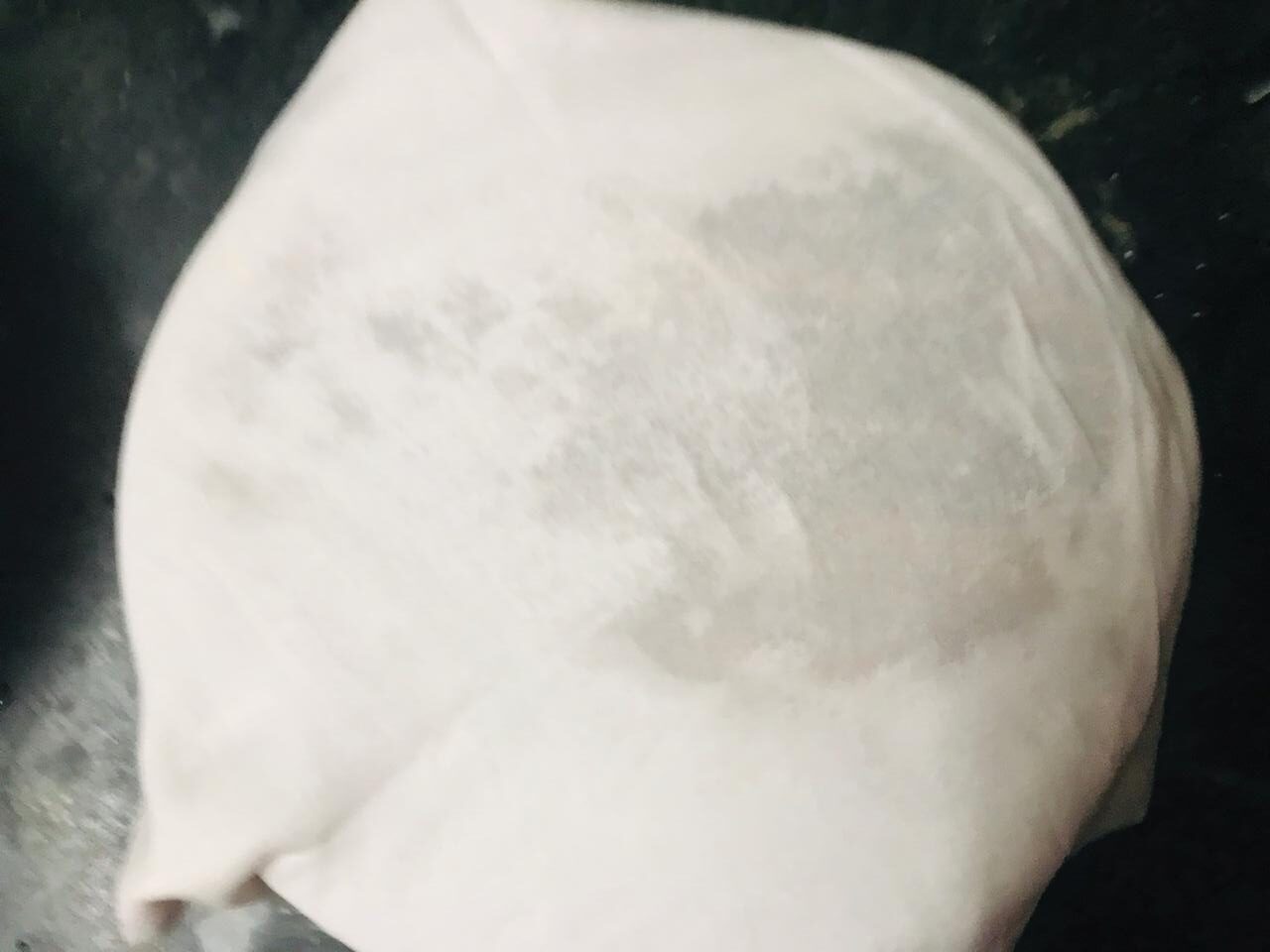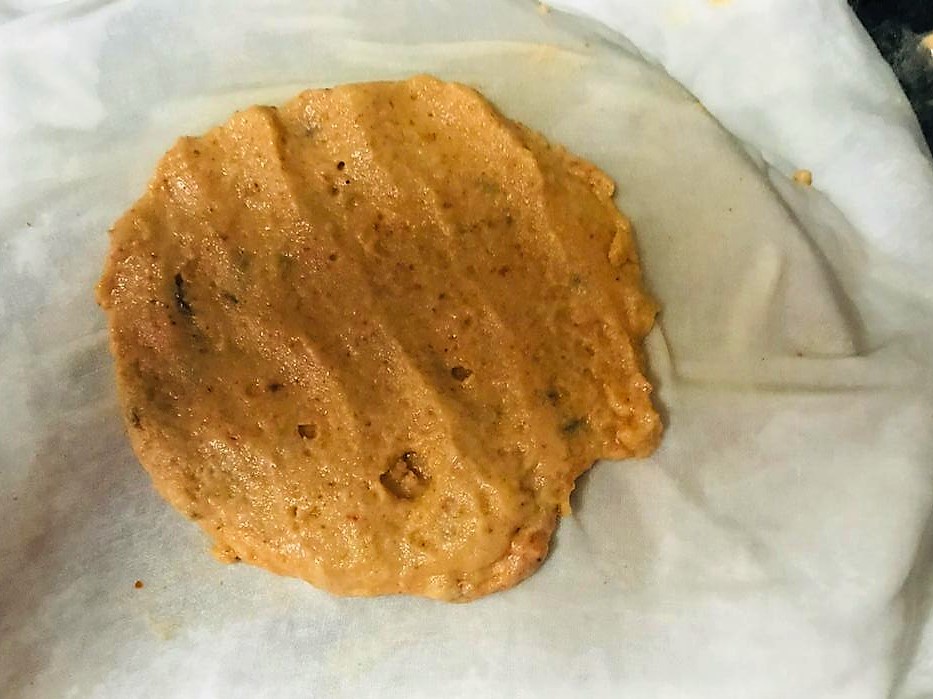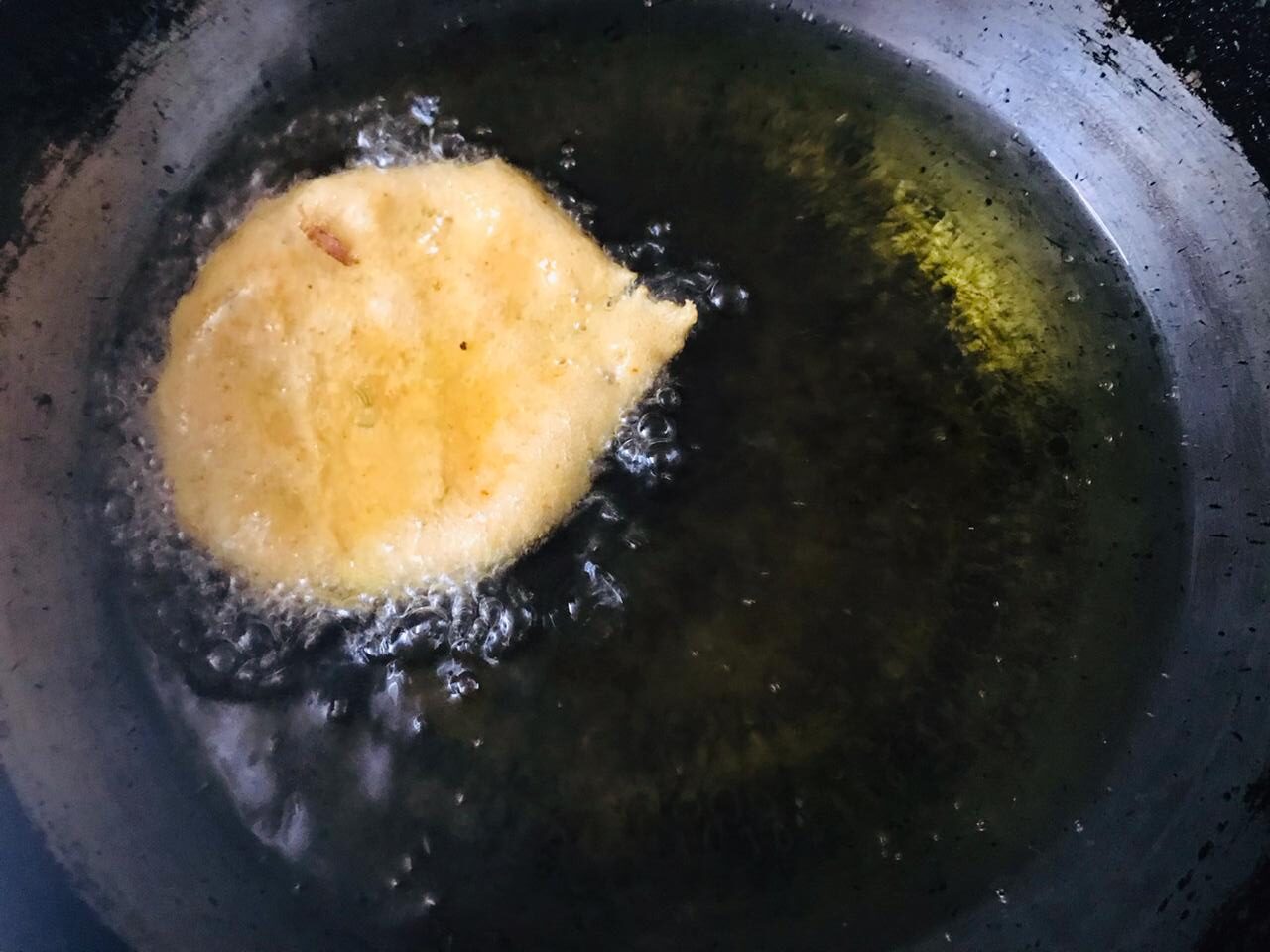 Heat oil for frying. To check if the oil is ready for frying drop a small amount of batter in the oil. If it comes steadily and quickly on the surface, then that means the oil is at the right temperature to fry.
Once the oil is ready to fry, place a muslin on a flat surface and rub some water on cloth to make it damp. Take a spoonful of batter on the cloth. Flatten it with your hands and slowly pick it with your hands and slide it in the oil for frying.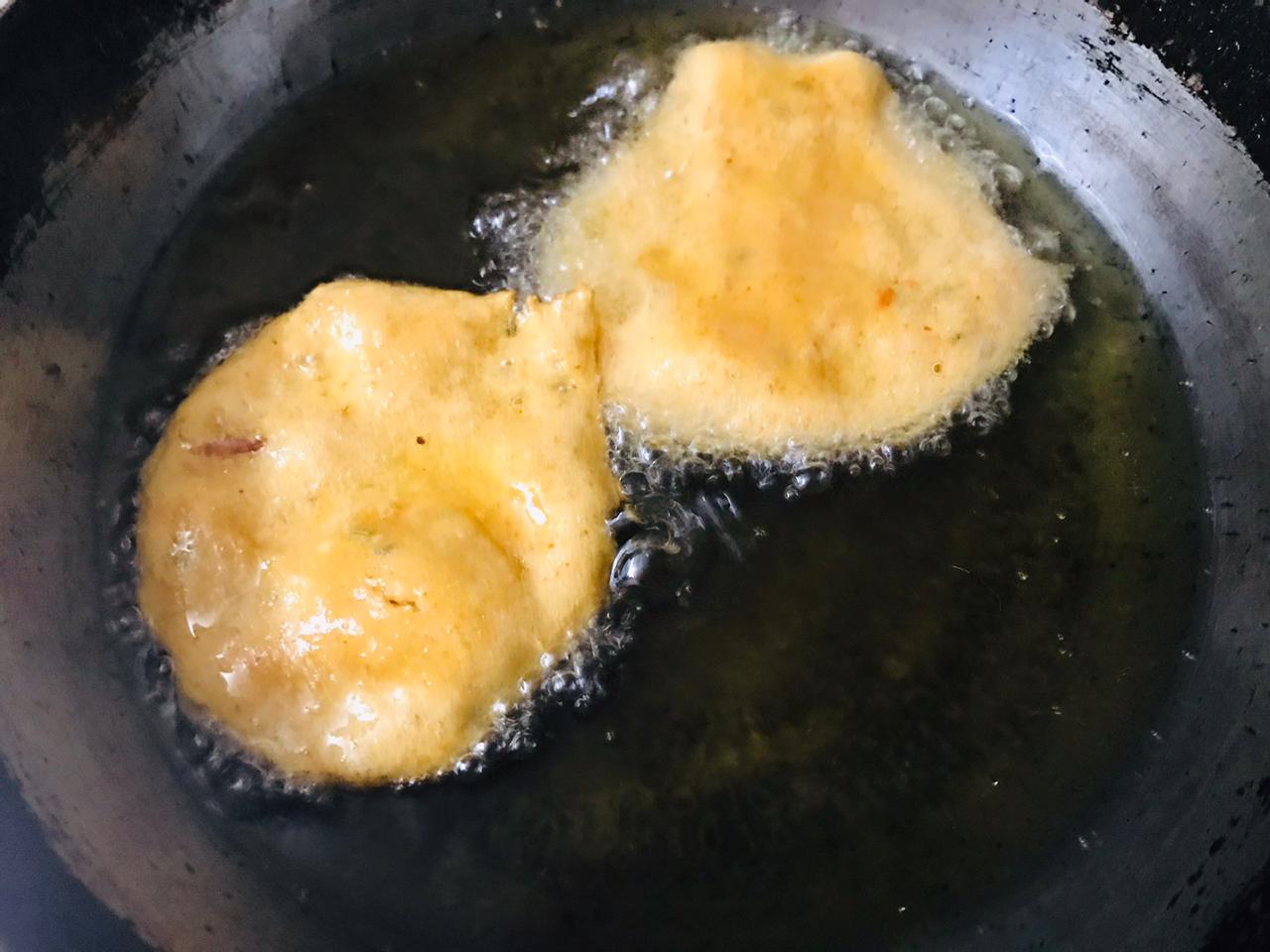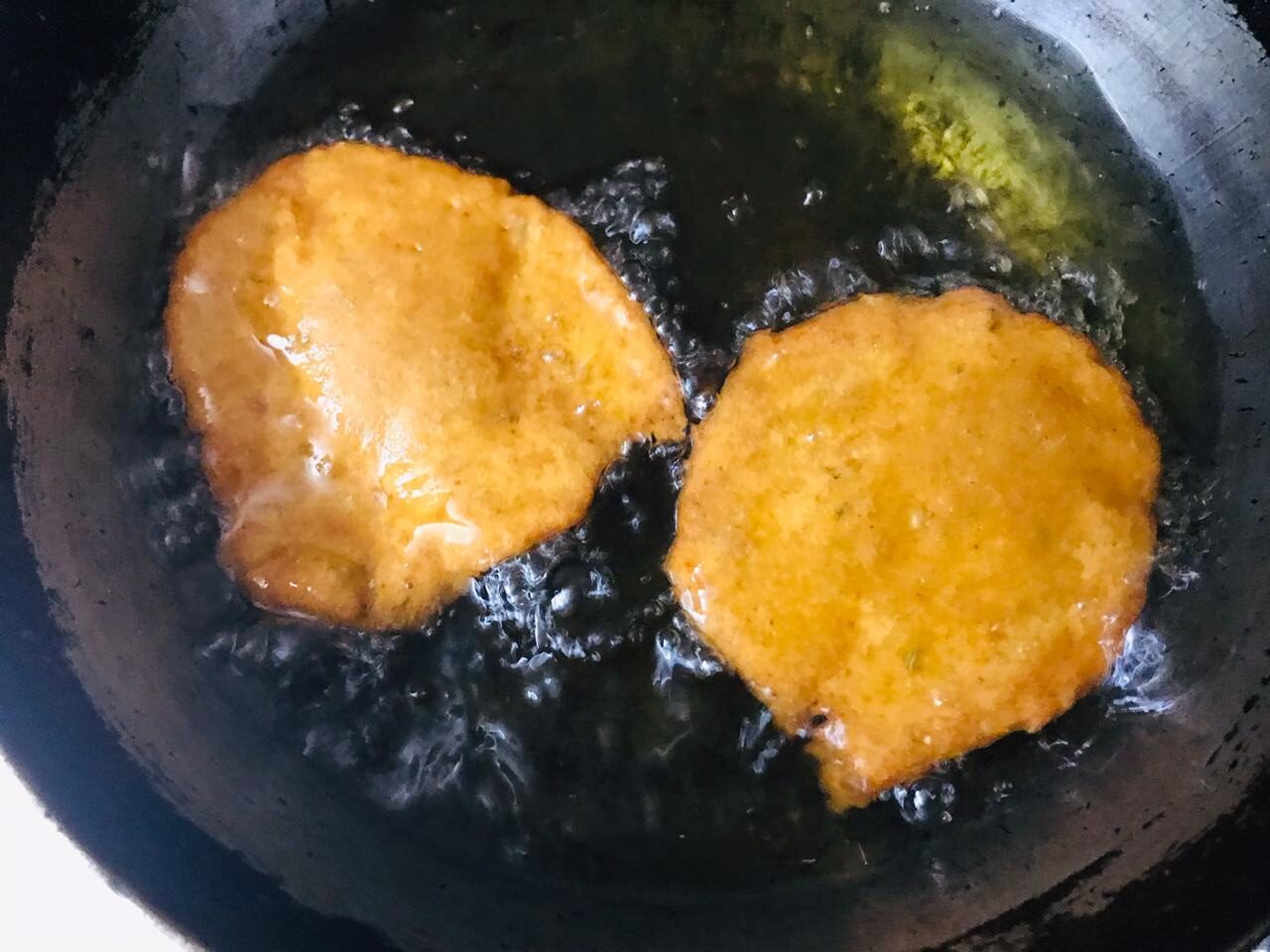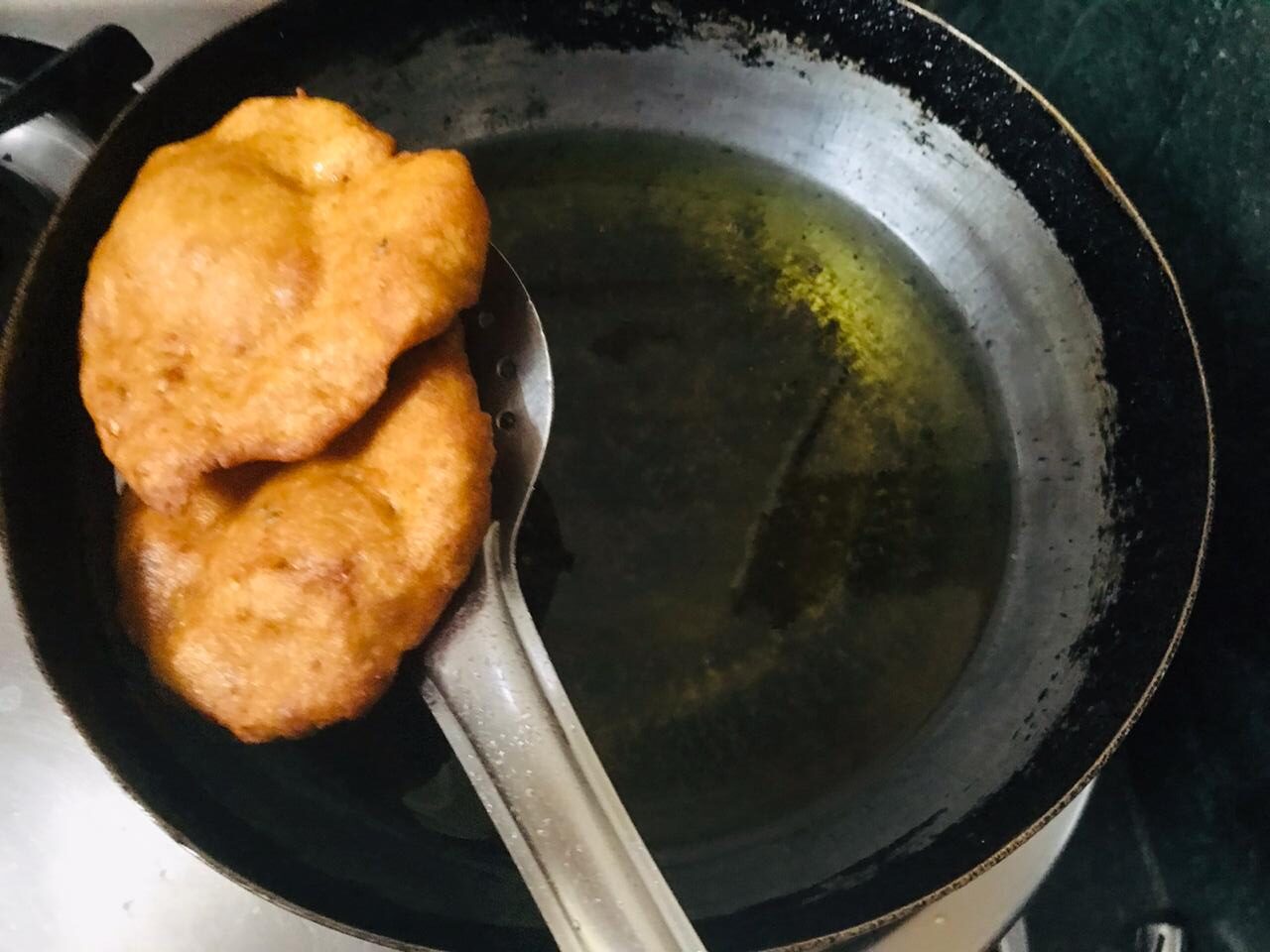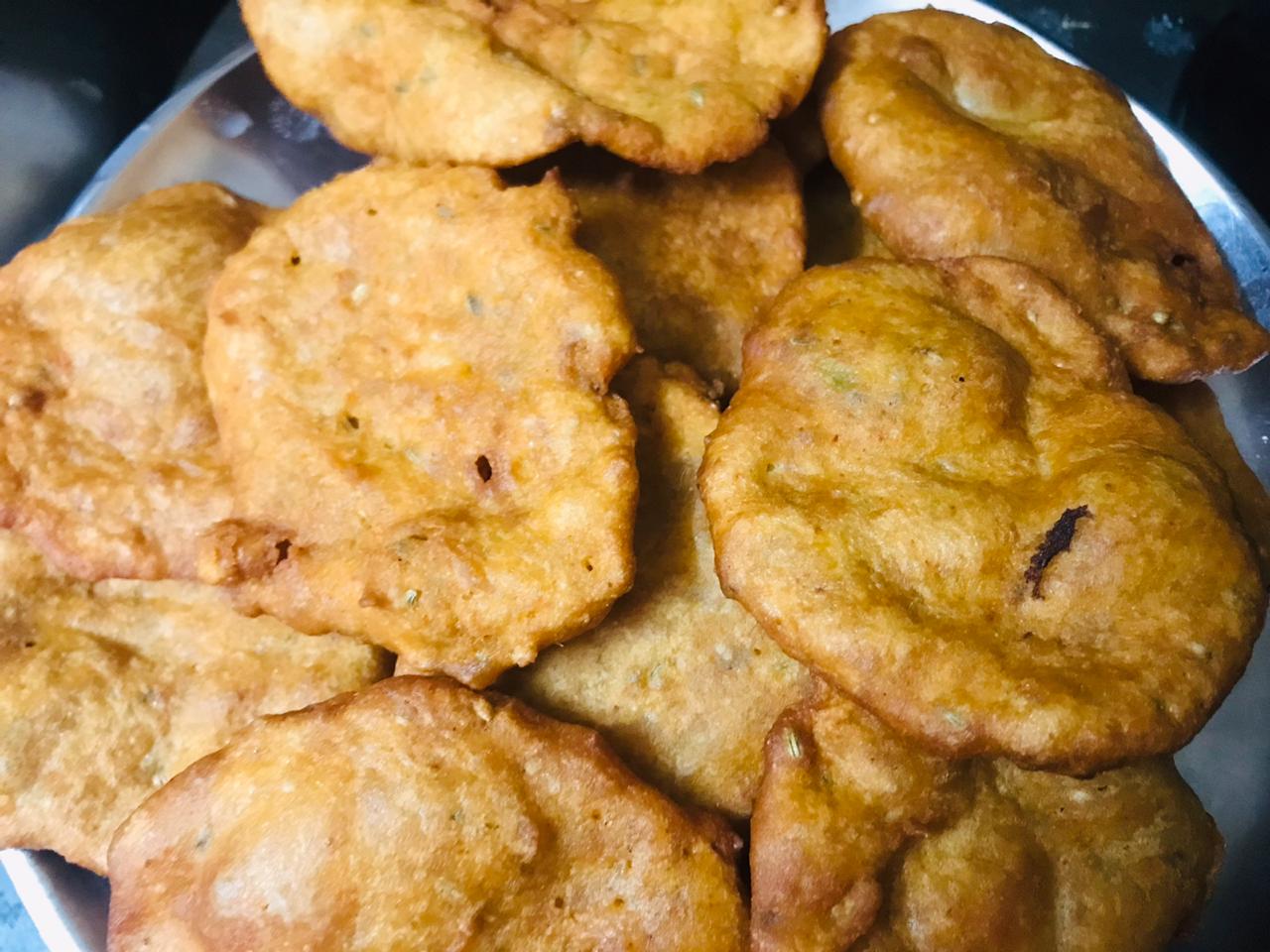 Fry the vadas on low-medium heat. When they are golden in colour, flip the vada on the other side. Fry them until they are golden and crisp turning them few times while frying. Remove with a slotted spoon on absorbent paper towel. Repeat until all the batter is finished.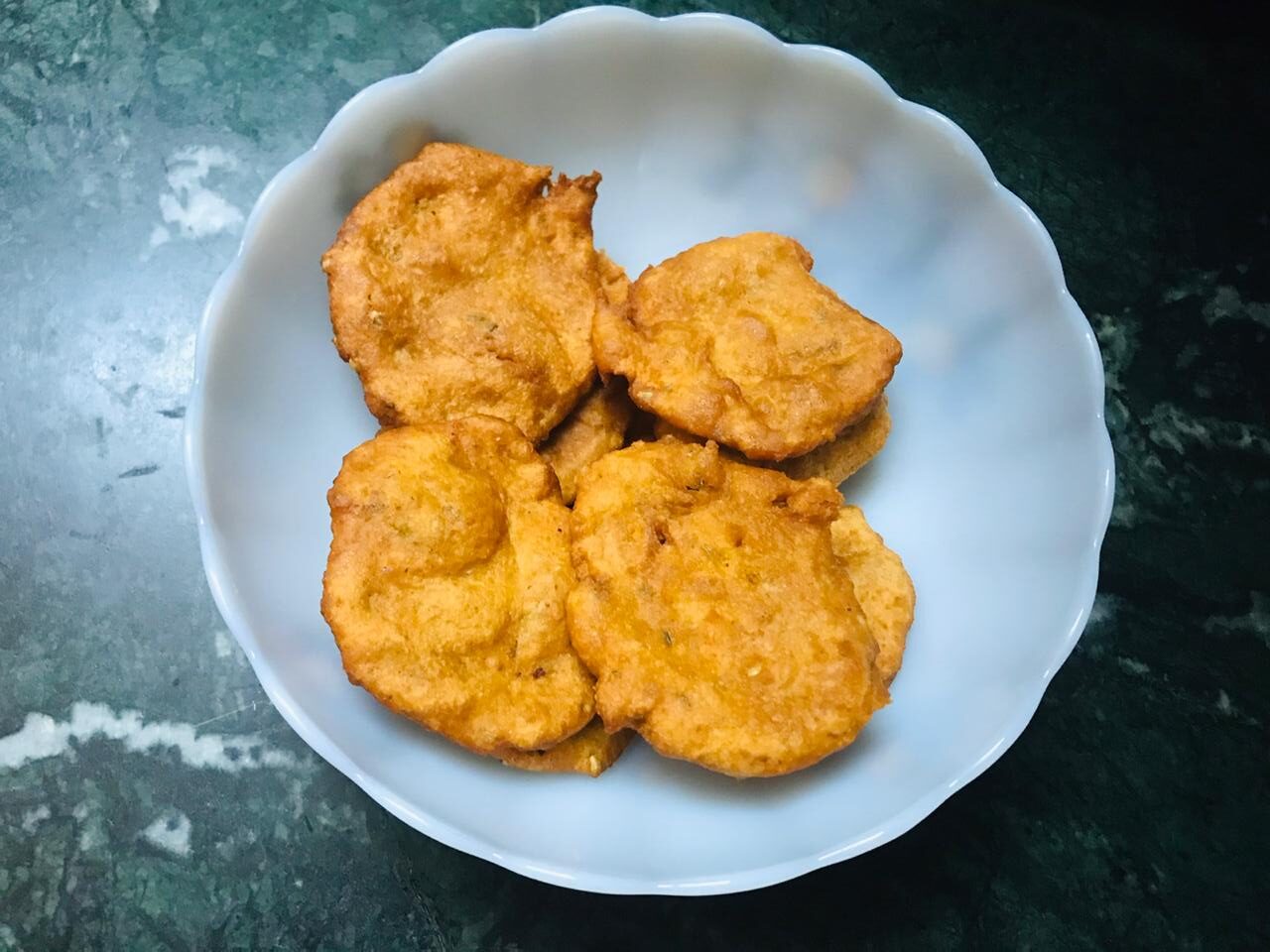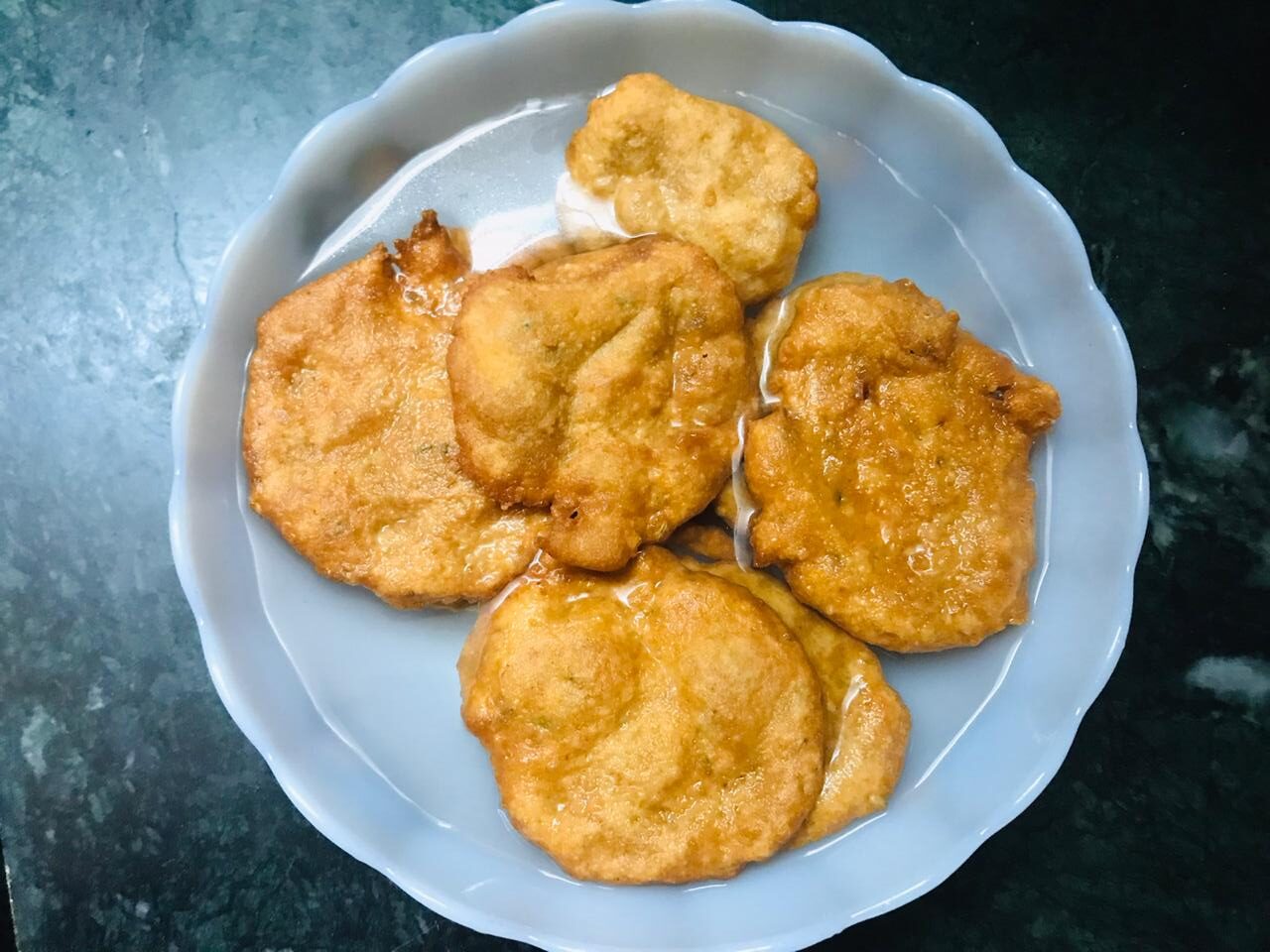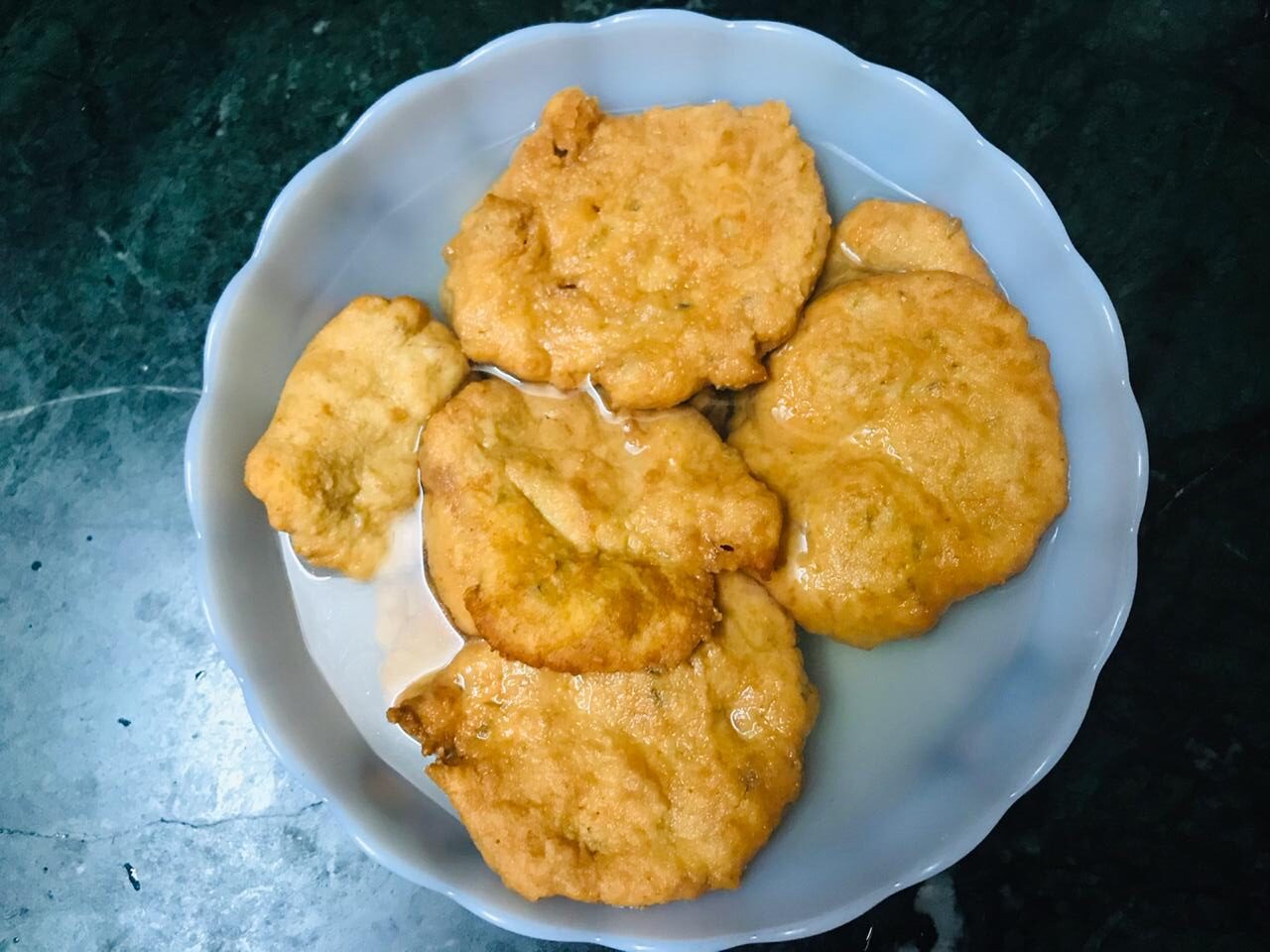 Once all the vada's are fried add them to a bowl containing 2-3 litres of warm water.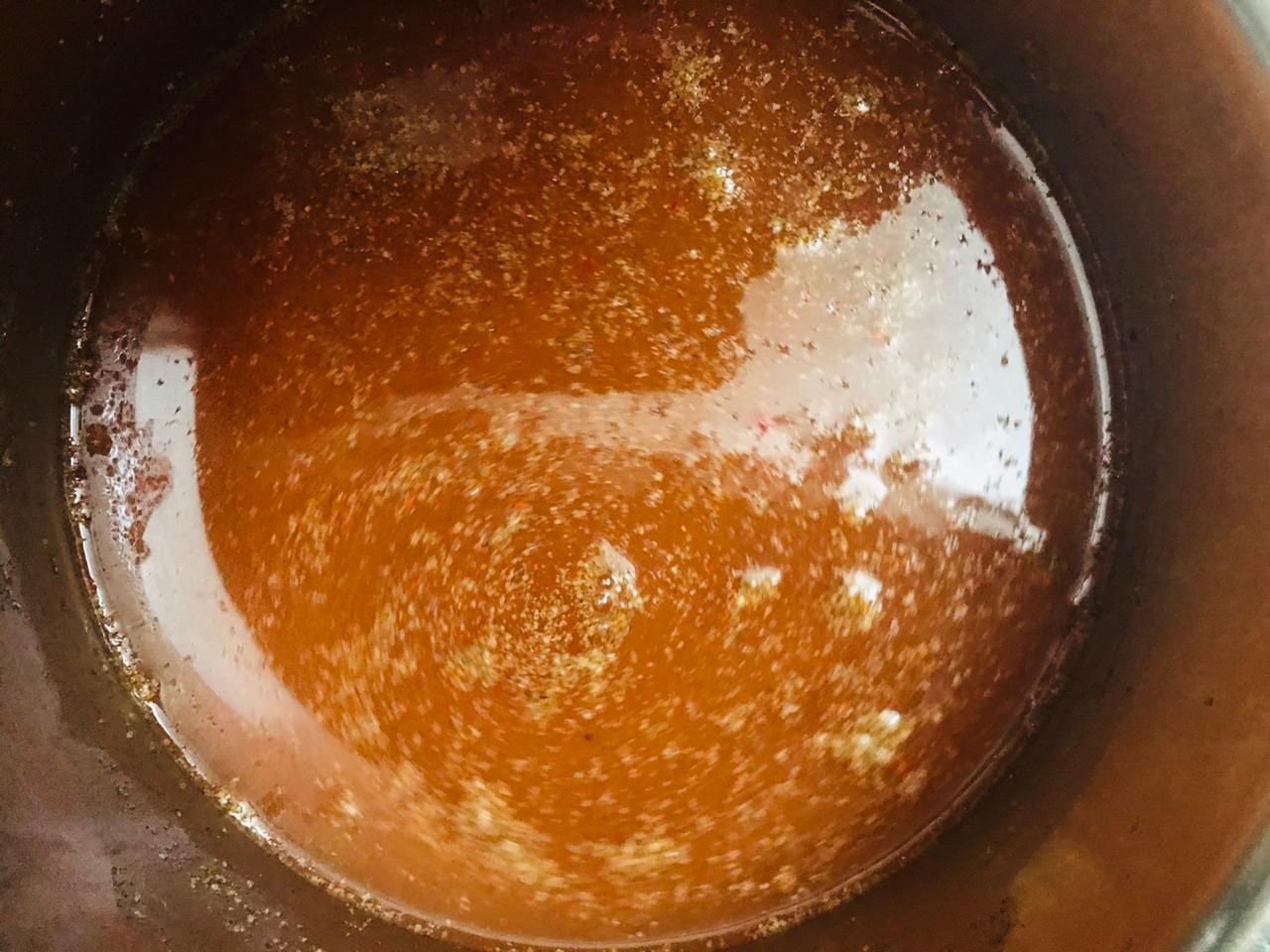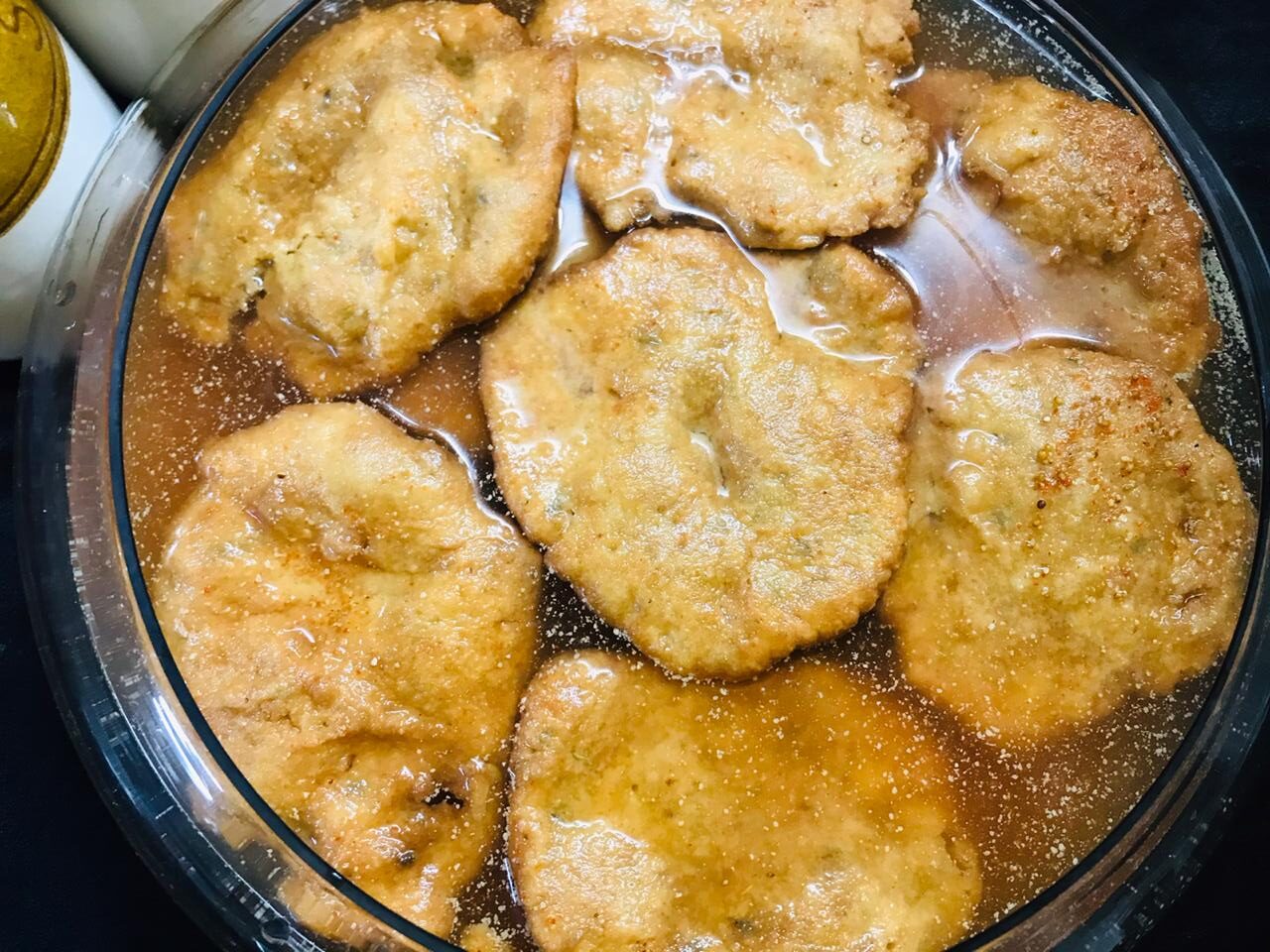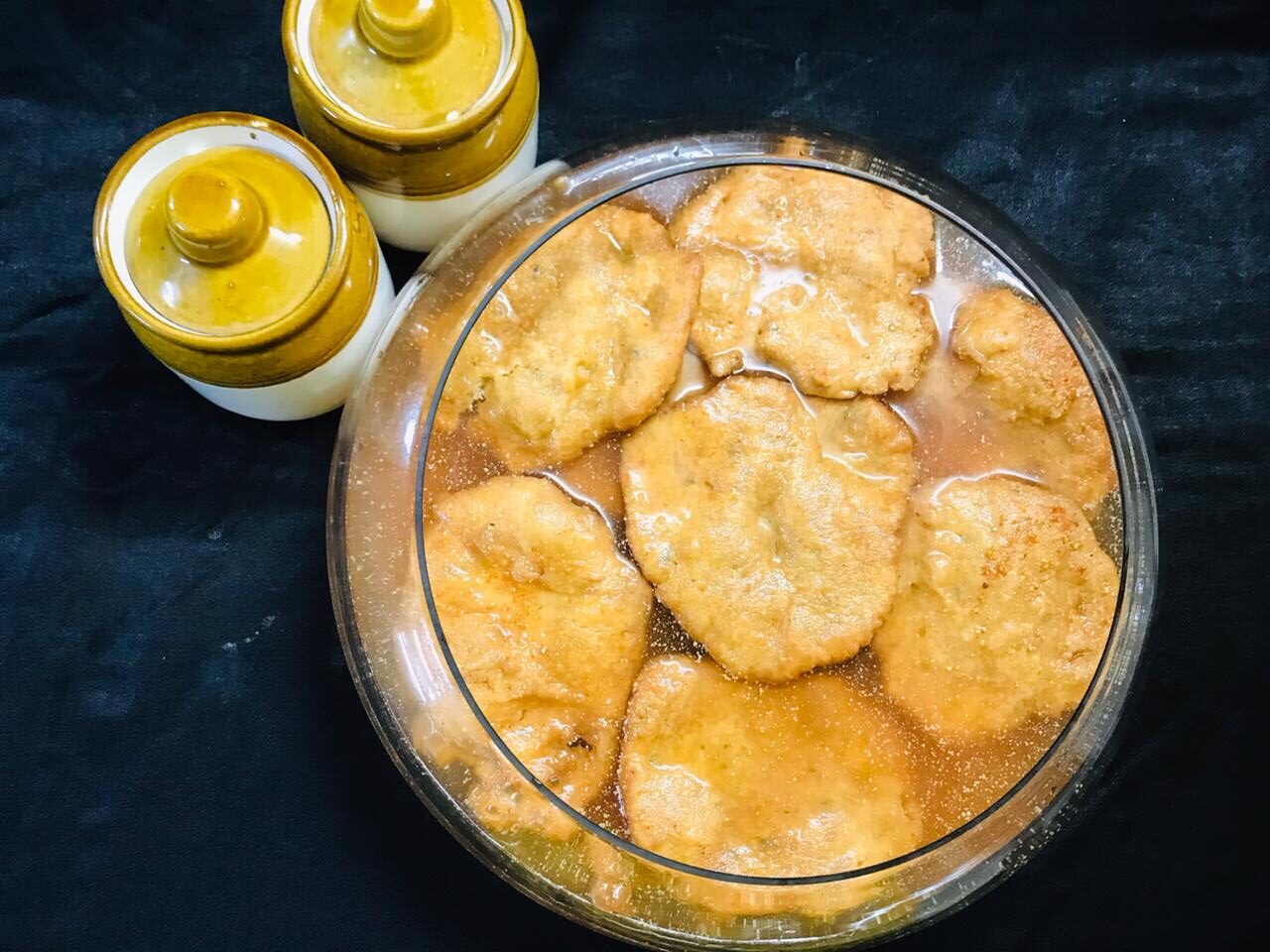 Add the vadas in the fermented kanji and let it cool in the fridge for couple of hours before serving.