Onion Rings
Crispy battered onion rings need no introduction! Onion rings are rich, crispy and delicious.
Onion is sometimes associated with being sharp, spicy and source of tears, but these delicious morsels dipped in seasoned batter and deep fried until crispy are totally irresistible.
Not often is a dish so popular that a day is dedicated to it. Onion rings are soo popular in America, that there is an unofficial "Onion Ring Day," which takes place on June 22 every year.
My daughter loves onion rings especially the crispiness on the outside and sweet onions almost caramelized while frying. I would urge you to try this recipe as these are as simple (and tasty) as sliced onion, lightly crumbed and deep-fried for crispy goodness.
Ingredients
4-5 big onions
1 cup plain flour
1/3 cup cornflour
1 teaspoon black pepper
1 teaspoon garlic powder
1 teaspoon salt
½ teaspoon baking powder
½ cup cold water
1 cup breadcrumbs
Oil for deep frying
Directions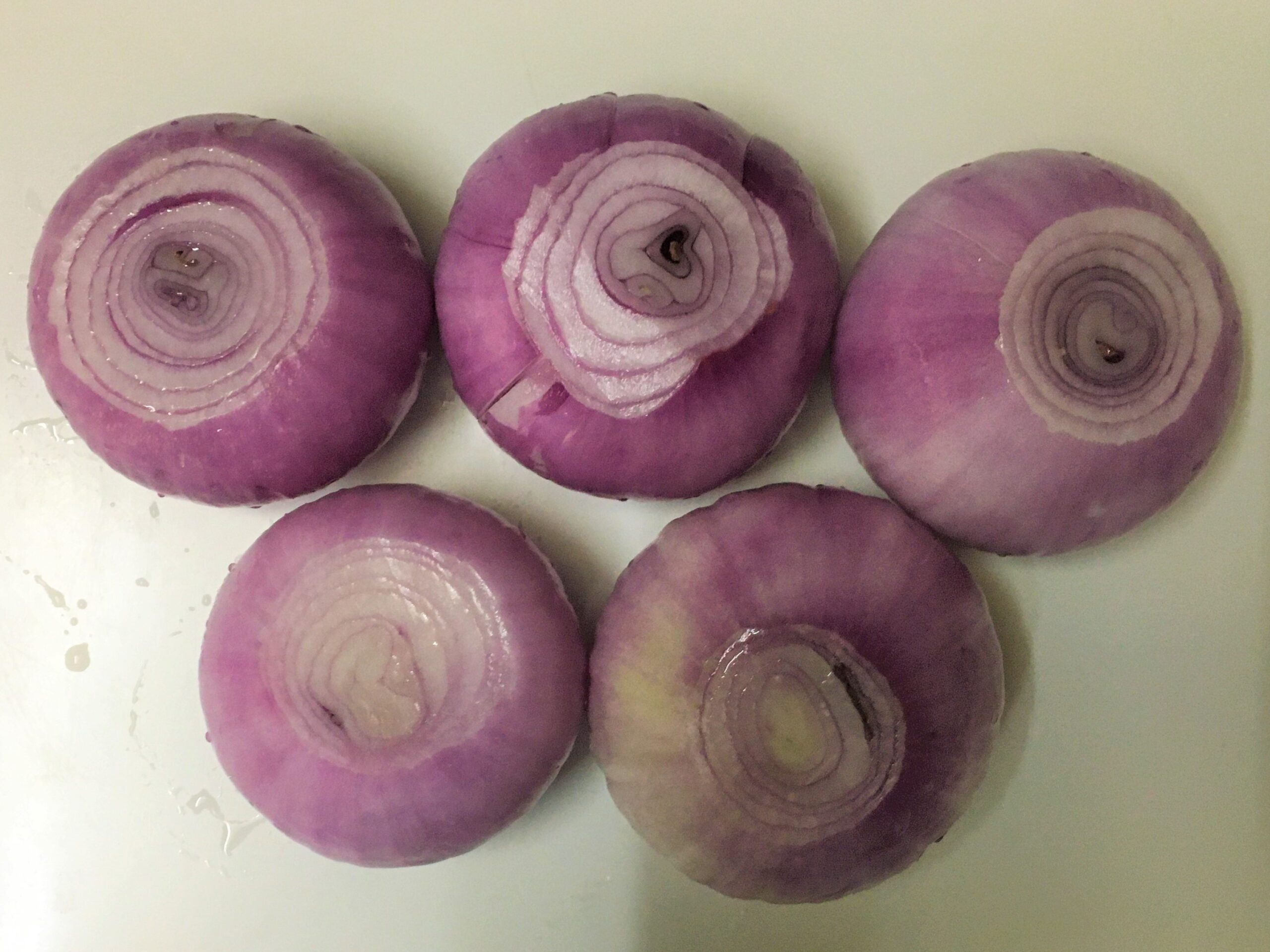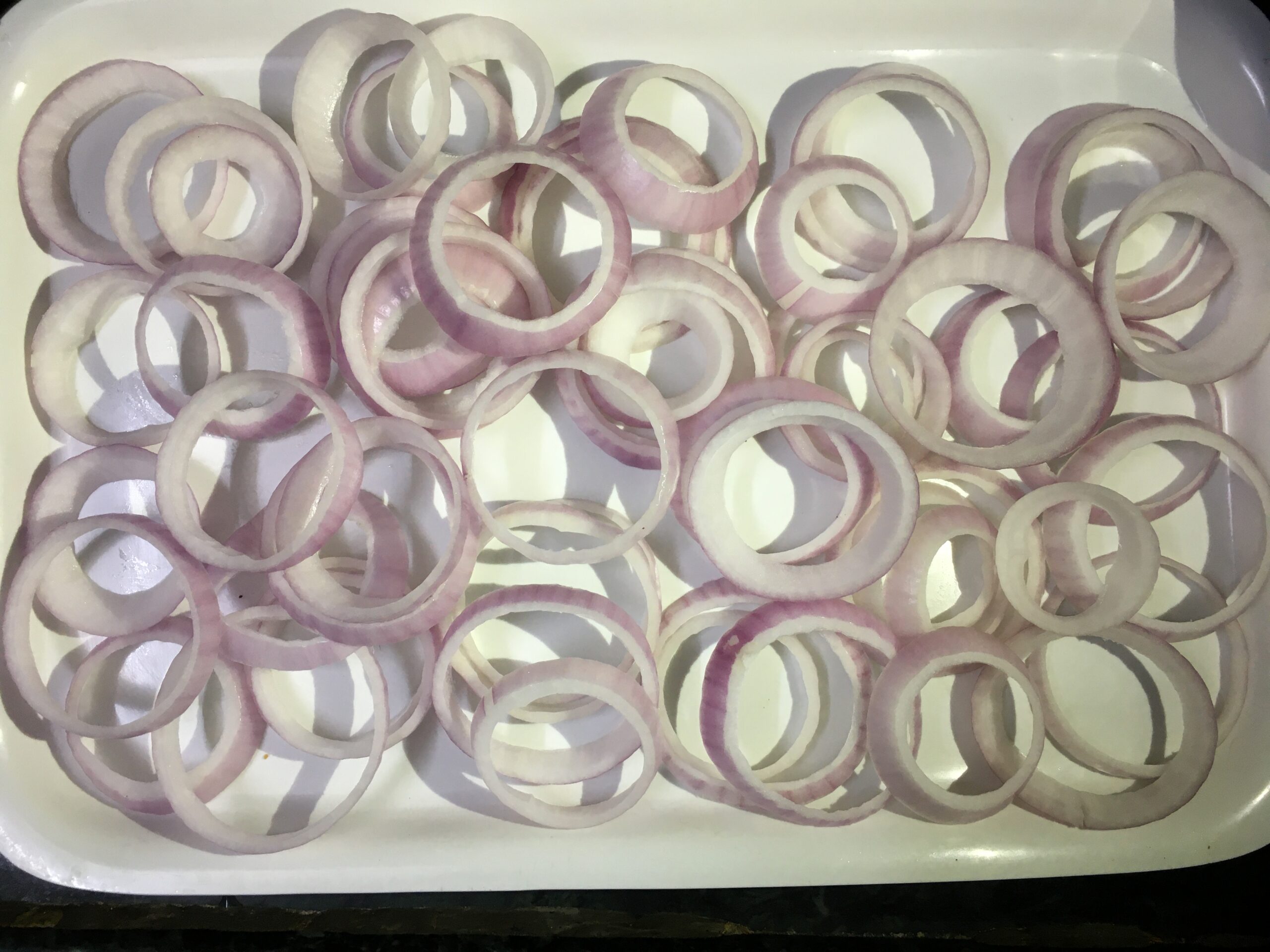 Cut the onions into slices about ¼ inch thick. Separate the onion slices into rings.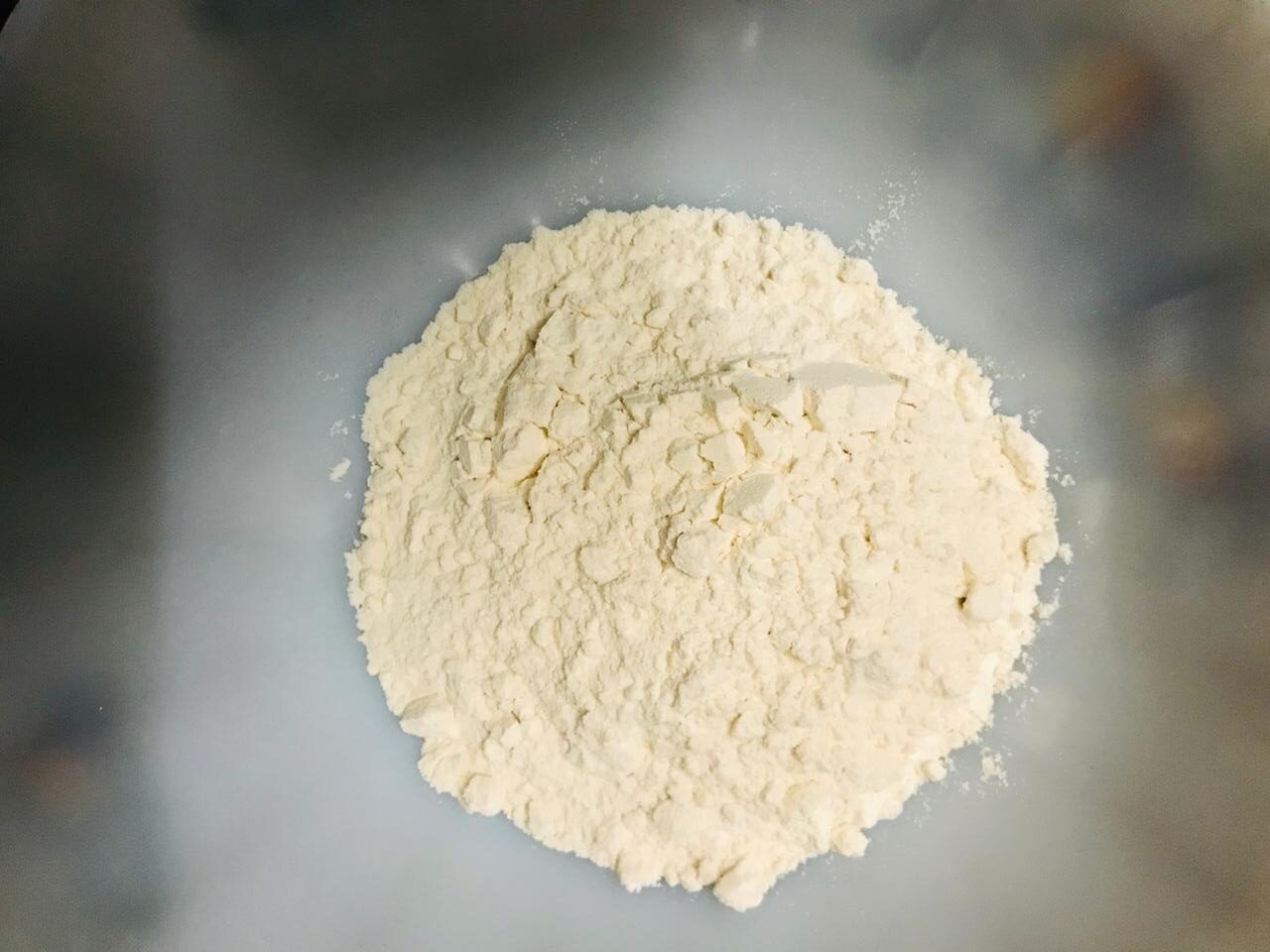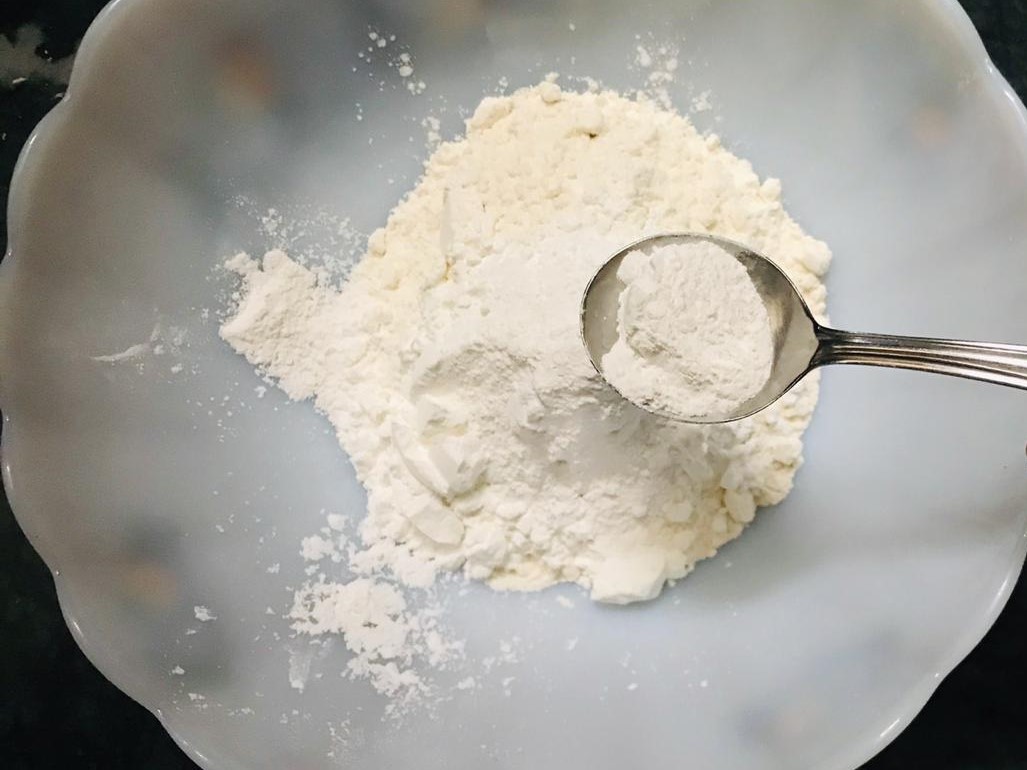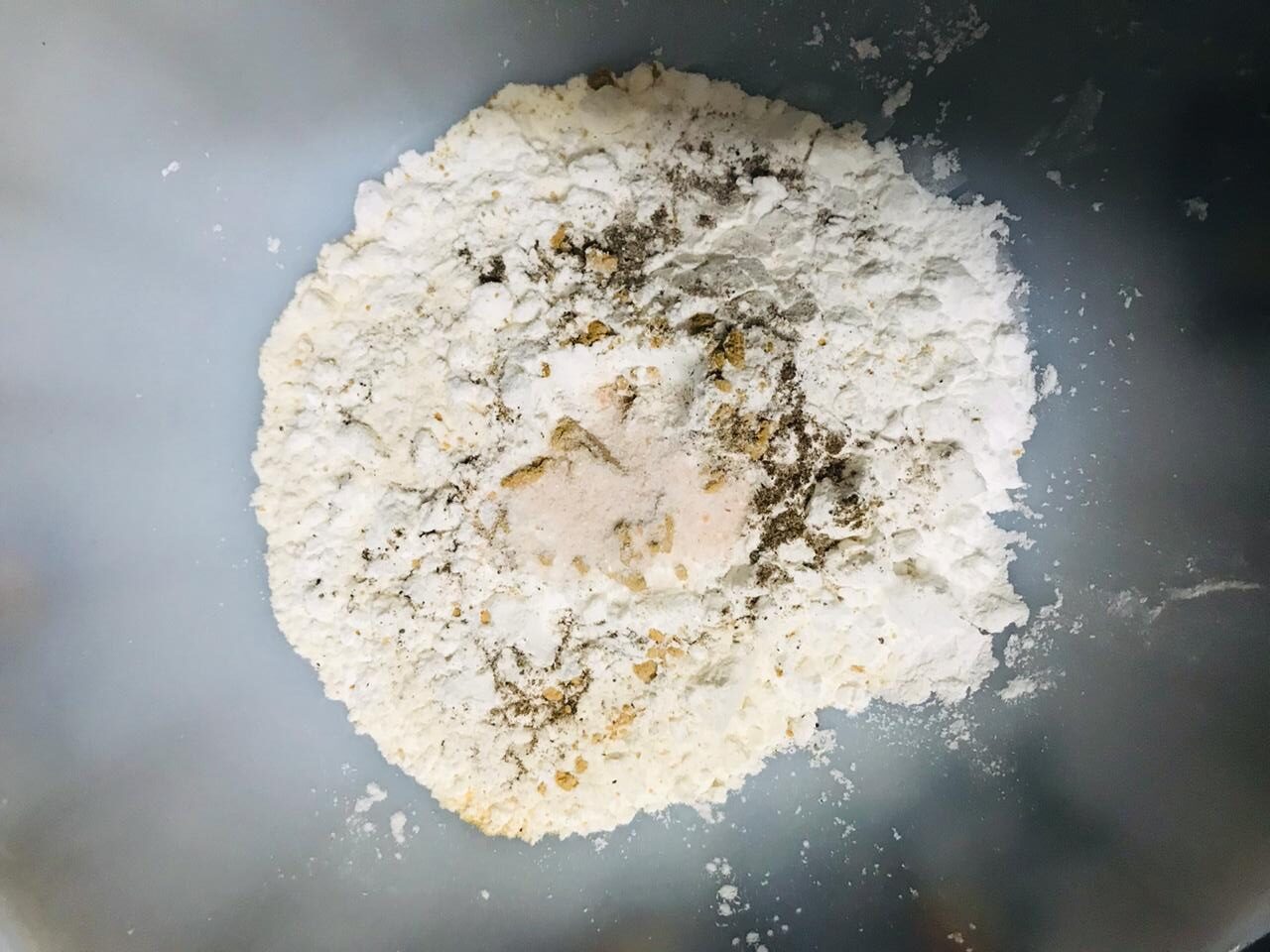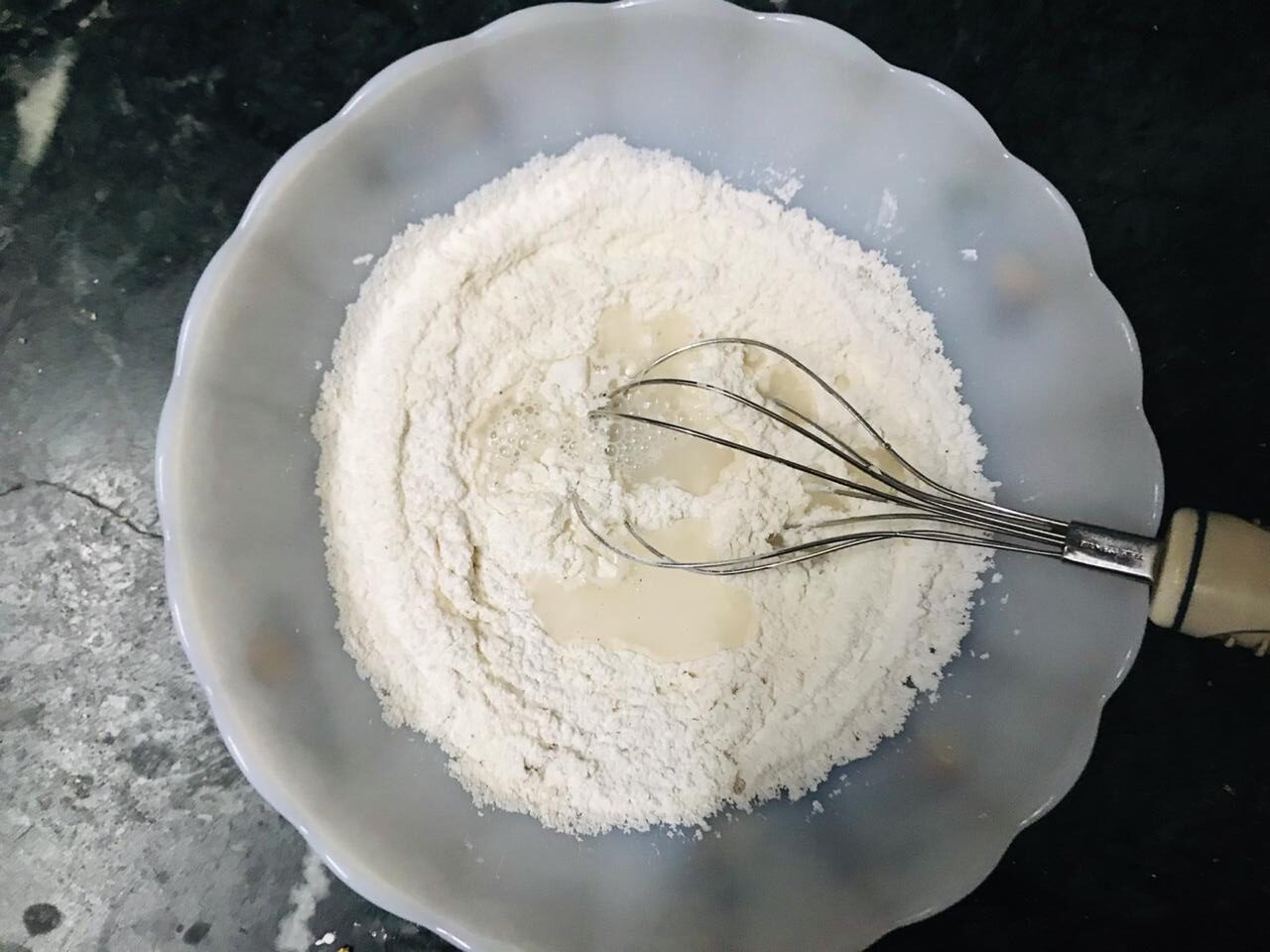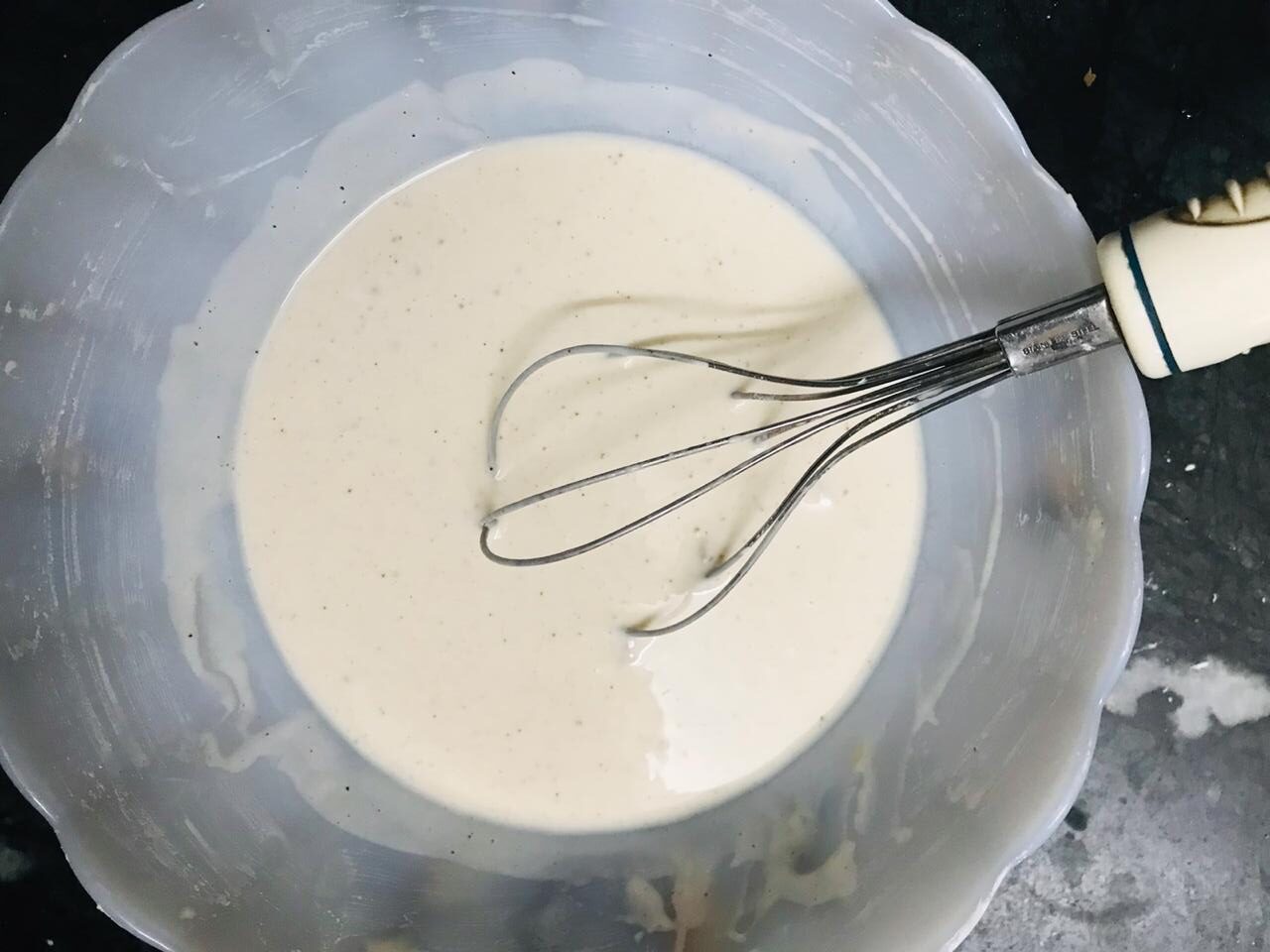 In a bowl, mix plain flour, corn flour, black pepper, garlic powder, baking powder and salt.
Add cold water and whisk it to make a smooth consistency batter.
Heat oil for frying. To check if the oil is ready for frying drop a small amount of batter in the oil. If it comes steadily and quickly on the surface, then that means the oil is at the right temperature to fry.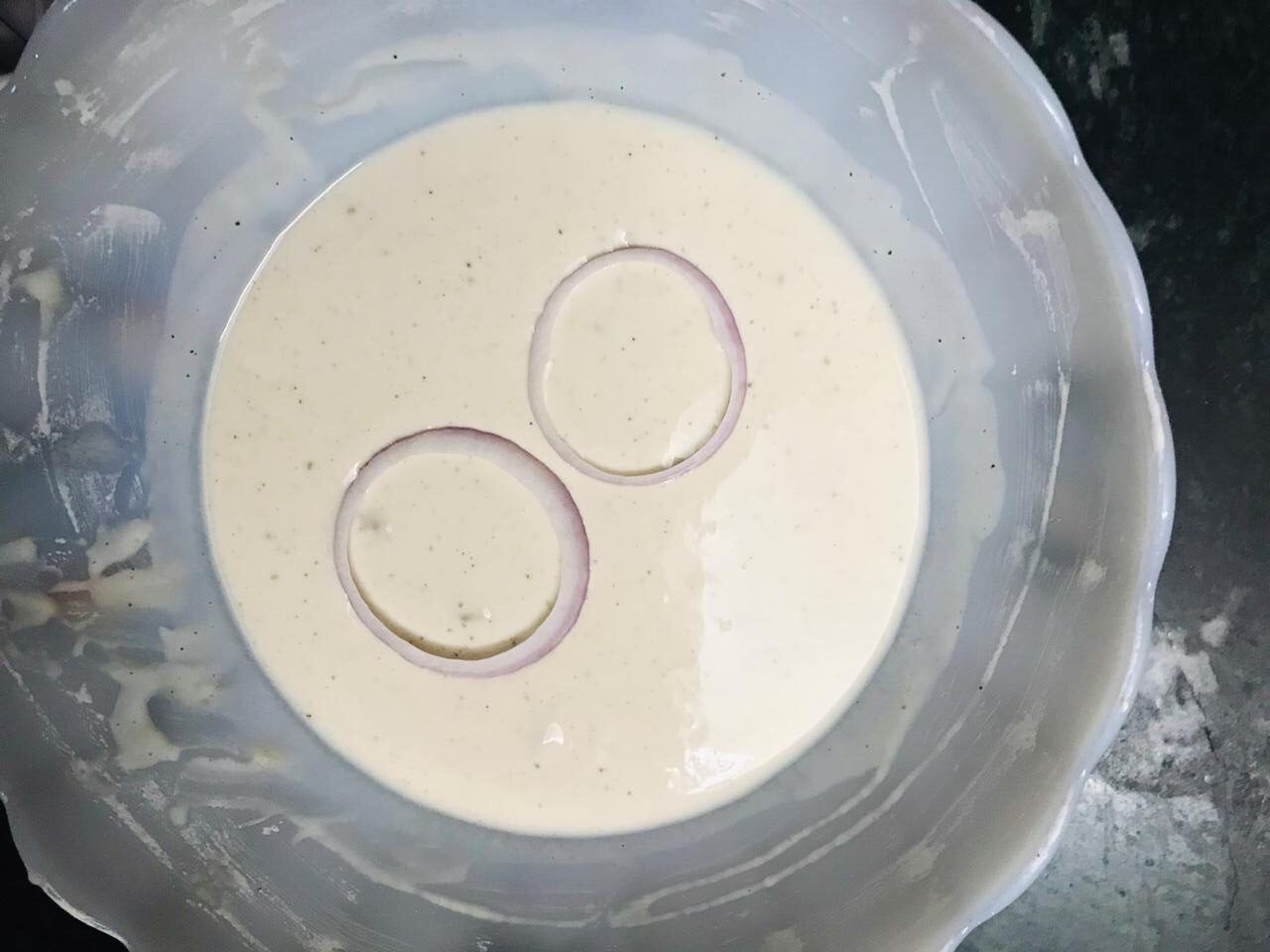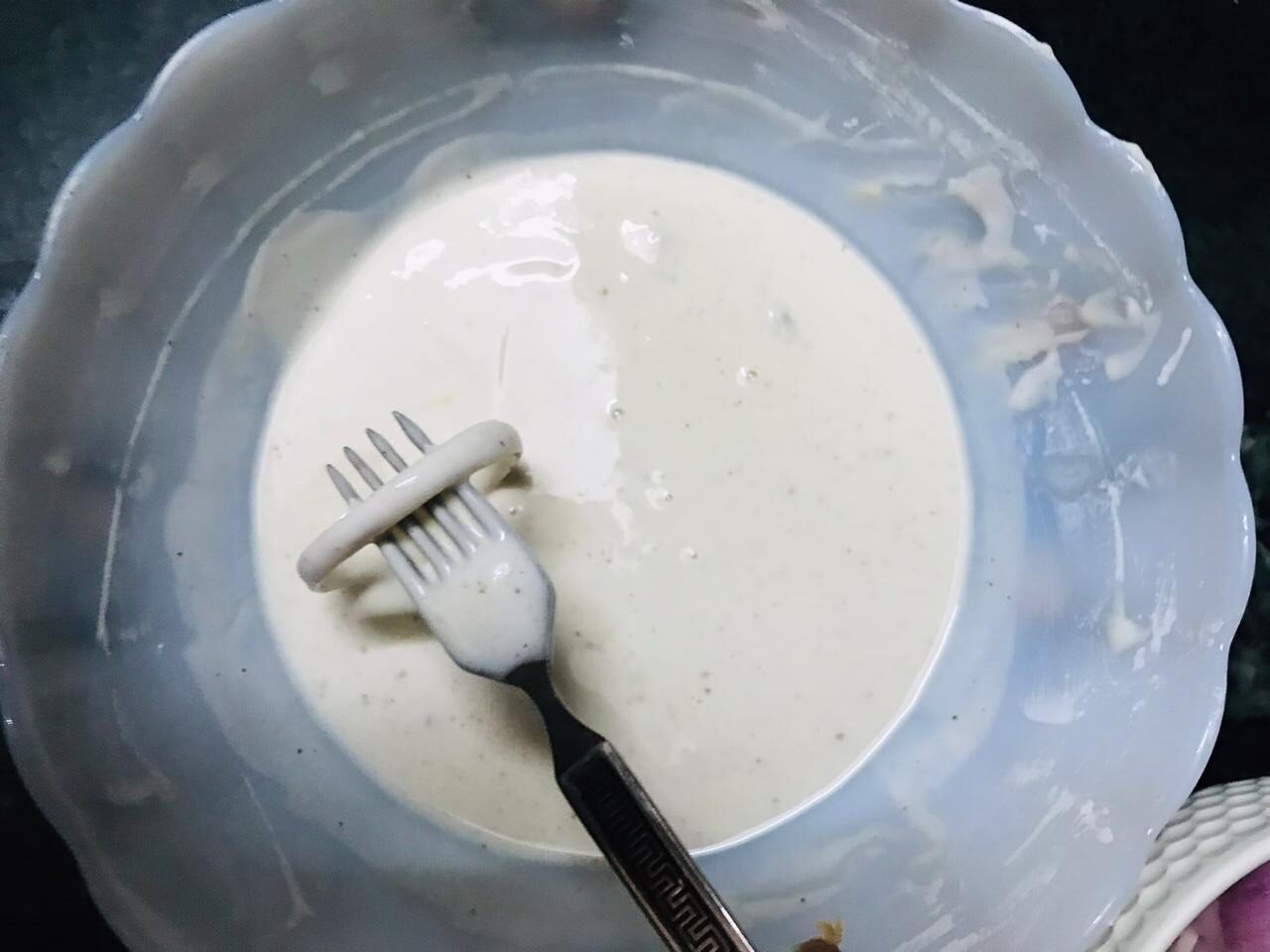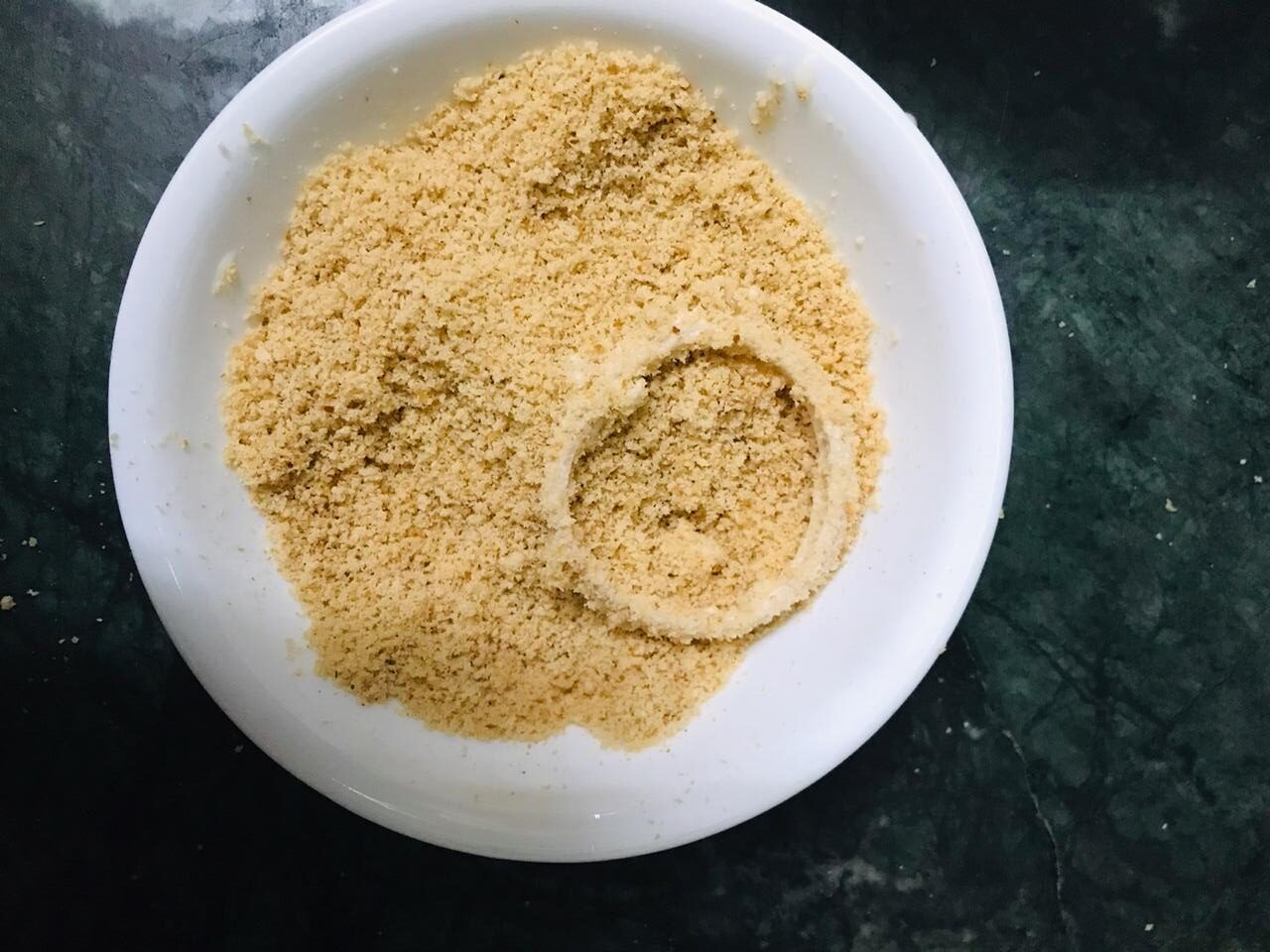 Once the oil is ready to fry, dip the onion rings in the batter to coat them evenly. Spread the breadcrumbs out on a plate. Place rings one at a time into the crumbs and scoop the crumbs up over the ring to coat. Give it a hard tap as you remove it from the crumbs. The coating should cling very well. Repeat with remaining rings.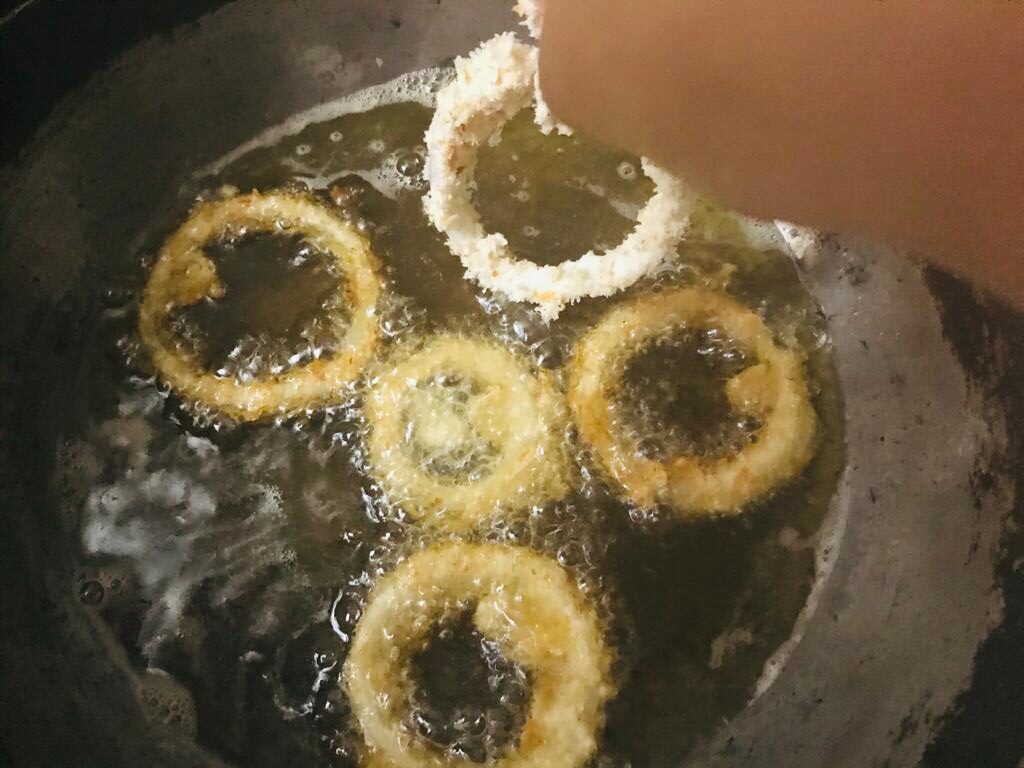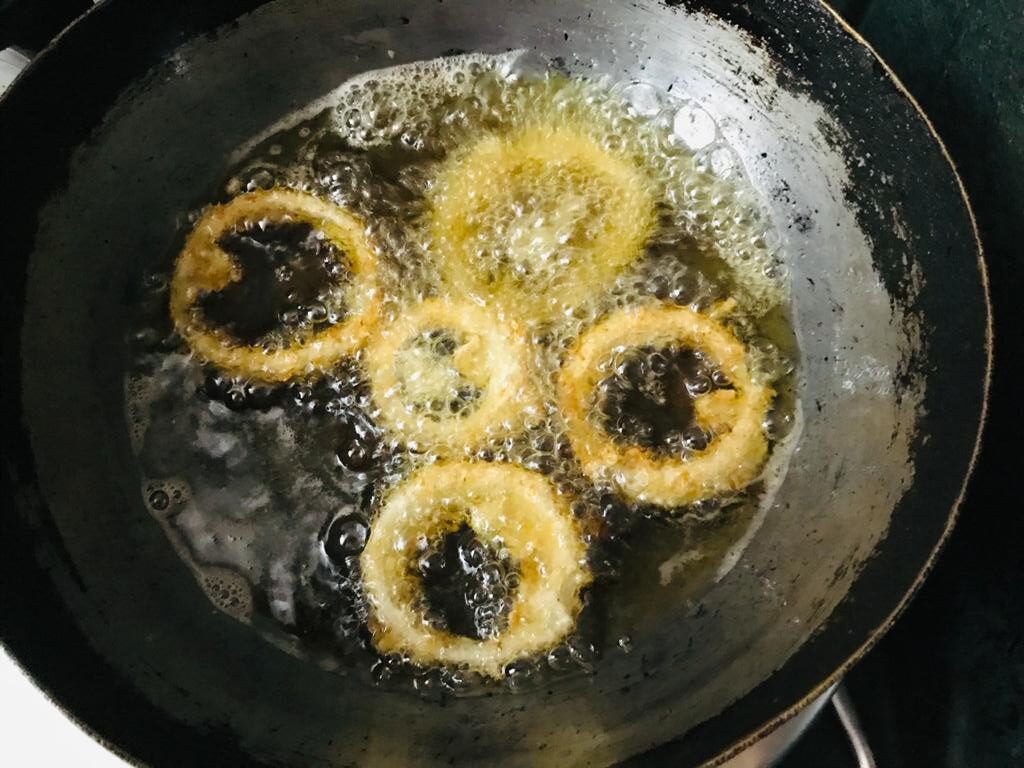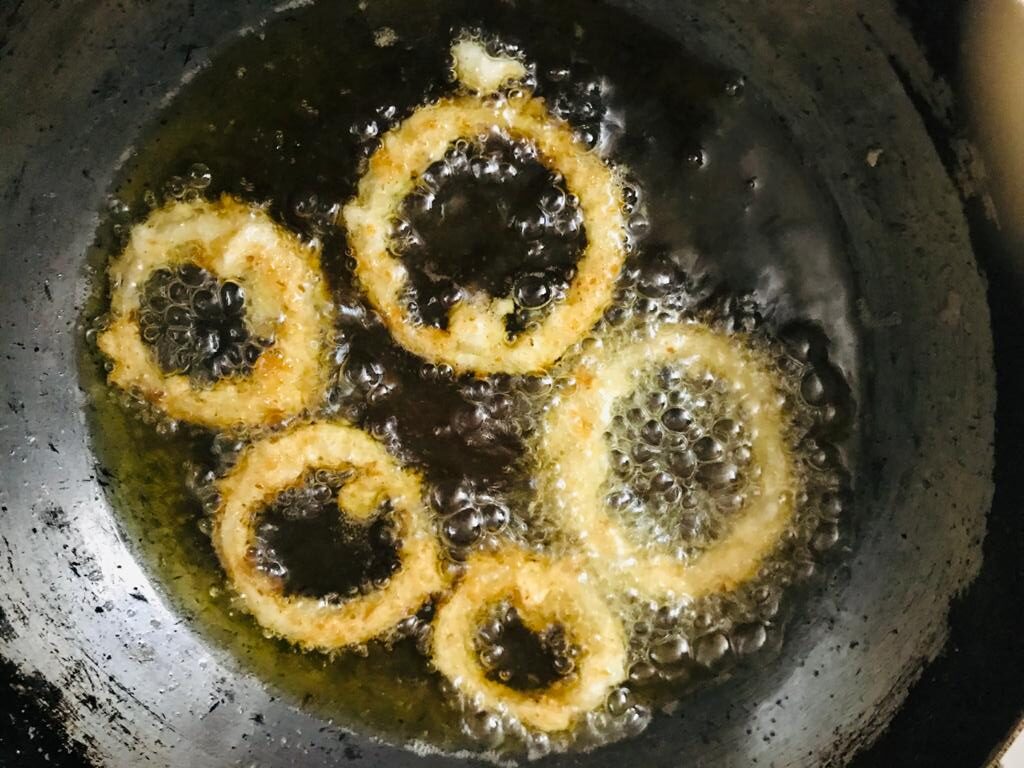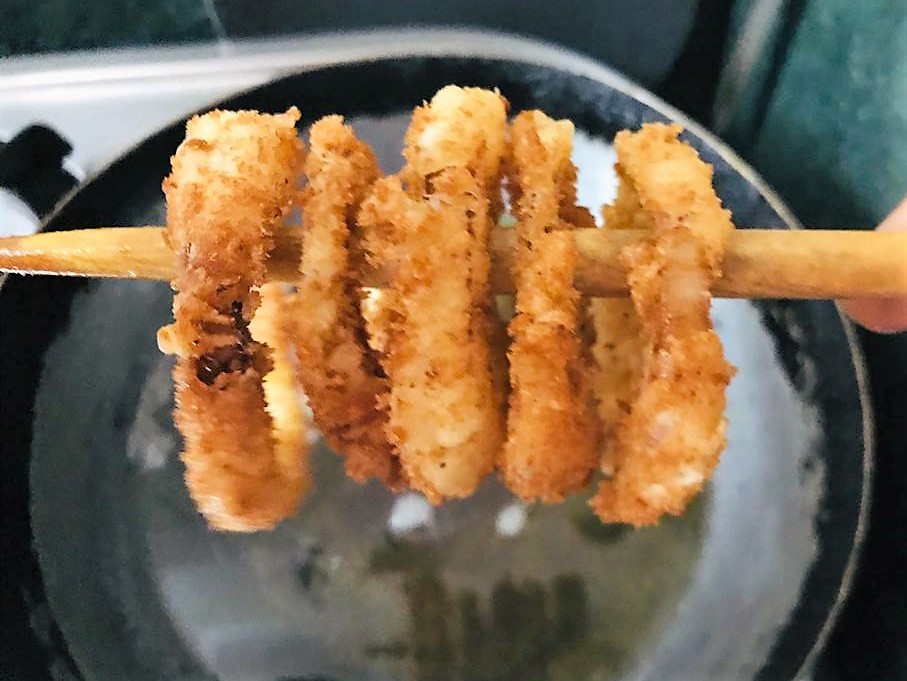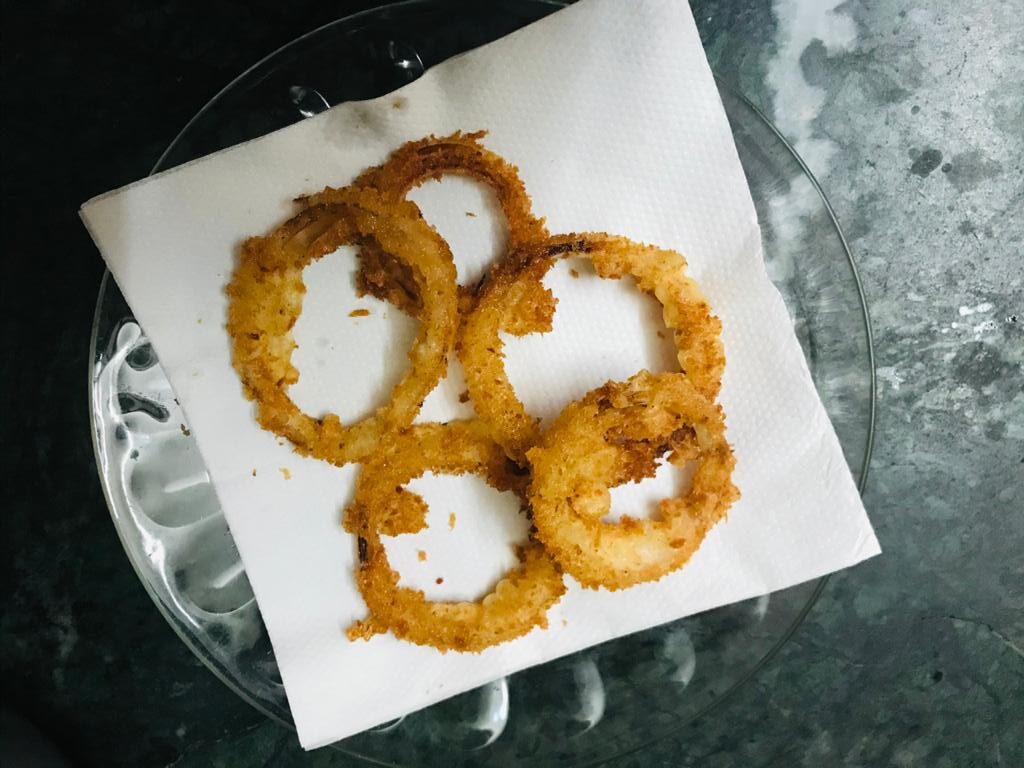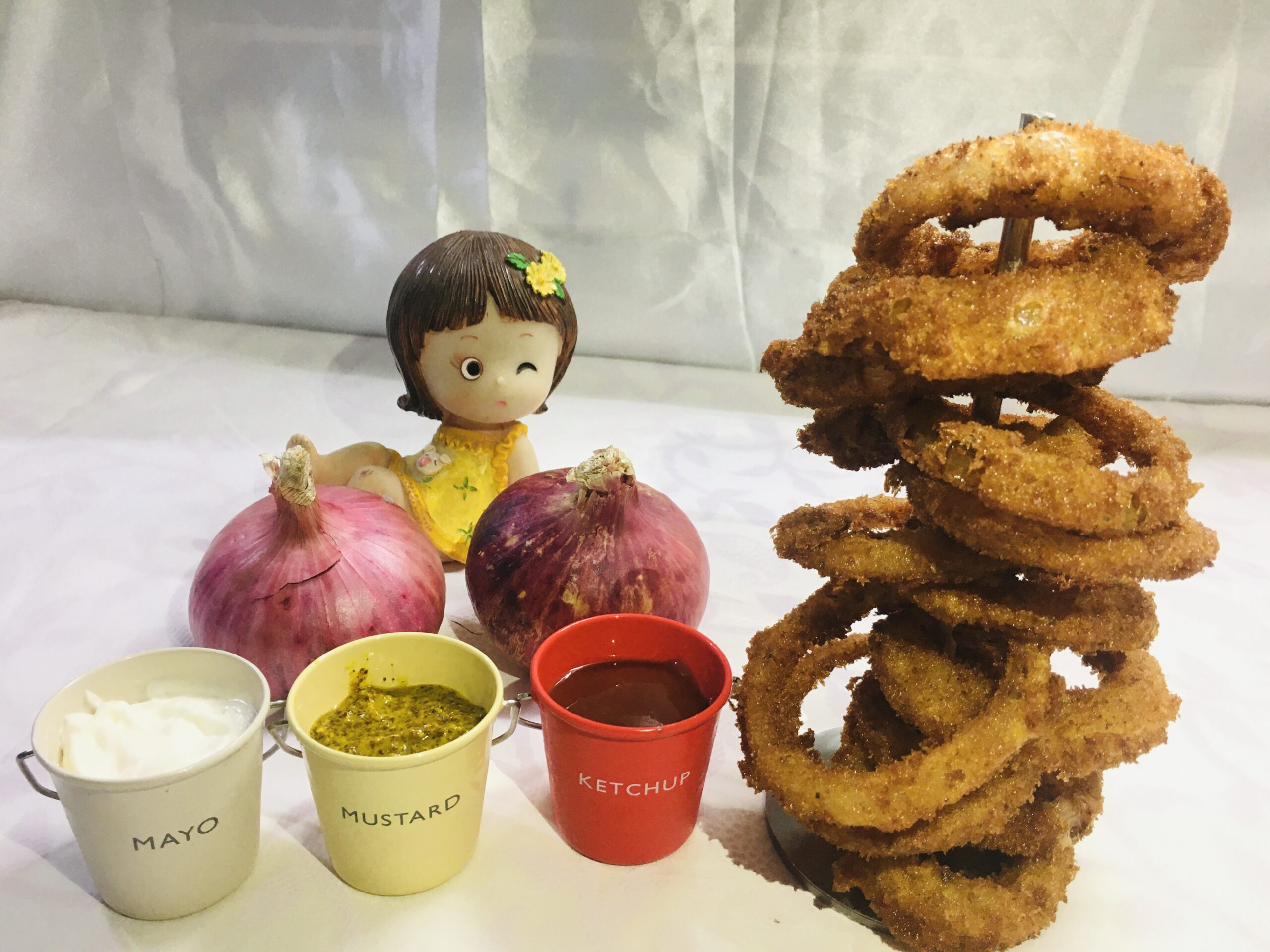 Carefully lower each ring into the hot oil and deep-fry until crisp and golden, about 2 – 3 minutes. Remove with a slotted spoon and place on a piece of kitchen towel to drain. Repeat with the remaining onion and batter.
Serve hot with your choice of sauce!