Matar Paneer with no Onion
Matar Paneer is a classic vegetarian recipe that hails from the north of India that is an all-time favourite. The ingredients to make this simple dish start with paneer and peas in a tomato base and basic spices including turmeric, coriander, chilli powder and fenugreek leaves. Scrumptious and satisfying this vegetarian recipe is gluten free and super delicious. This dish is so popular in India that you will find it in almost every other restaurant, wedding menu, festivals, ceremonies and gatherings.
I have very fond memories of eating this dish with poori (fried Indian bread) at Diwali, Holi and mostly all festivals. Lots of people use onion and garlic in this dish, however I feel that this dish tastes better without onion and garlic. All the food cooked at my home during festivals is pure vegetarian (if that's a word, but believe me, it is! In India most people would say that they are pure vegetarian which means they surely don't eat egg and might not even eat onion and garlic).
My mum being the pure vegetarian doesn't eat food with garlic and usually we have 2 versions of same dish- one with onion and garlic and one without. However, Matar paneer always had one version and it's this one. There are so many different ways of making Matar Paneer. My mom's way is more traditional with paneer and peas cooked in a homestyle masala gravy of tomatoes, ginger and chillies and spices. Frying the paneer until golden makes a big difference to the flavour and texture of the curry so don't be tempted to skip that step. Staying away from my family for soo many years, I still make this dish on most festivals just like my mother did. I serve it with poori or simple roti.
Definitely try this simple yet delicious recipe that can be prepared in 20-25 minutes.
Ingredients
225g paneer, cut into 2cm cubes
150 grams garden peas (fresh or frozen)
1 teaspoon oil/ghee
2 roughly chopped tomatoes
1 inch ginger
1 green chilli
1-2 green cardamom
1 teaspoon cumin seeds
1-2 bay leaf
¼ teaspoon asafoetida
½ inch of cinnamon stick
½ teaspoon turmeric powder
1 teaspoon coriander powder
½ teaspoon red chilli powder
½ teaspoon dry fenugreek leaves
1 cup of boiling water
1 teaspoon garam masala
¼ teaspoon mango powder
1-2 teaspoons finely chopped fresh coriander
Directions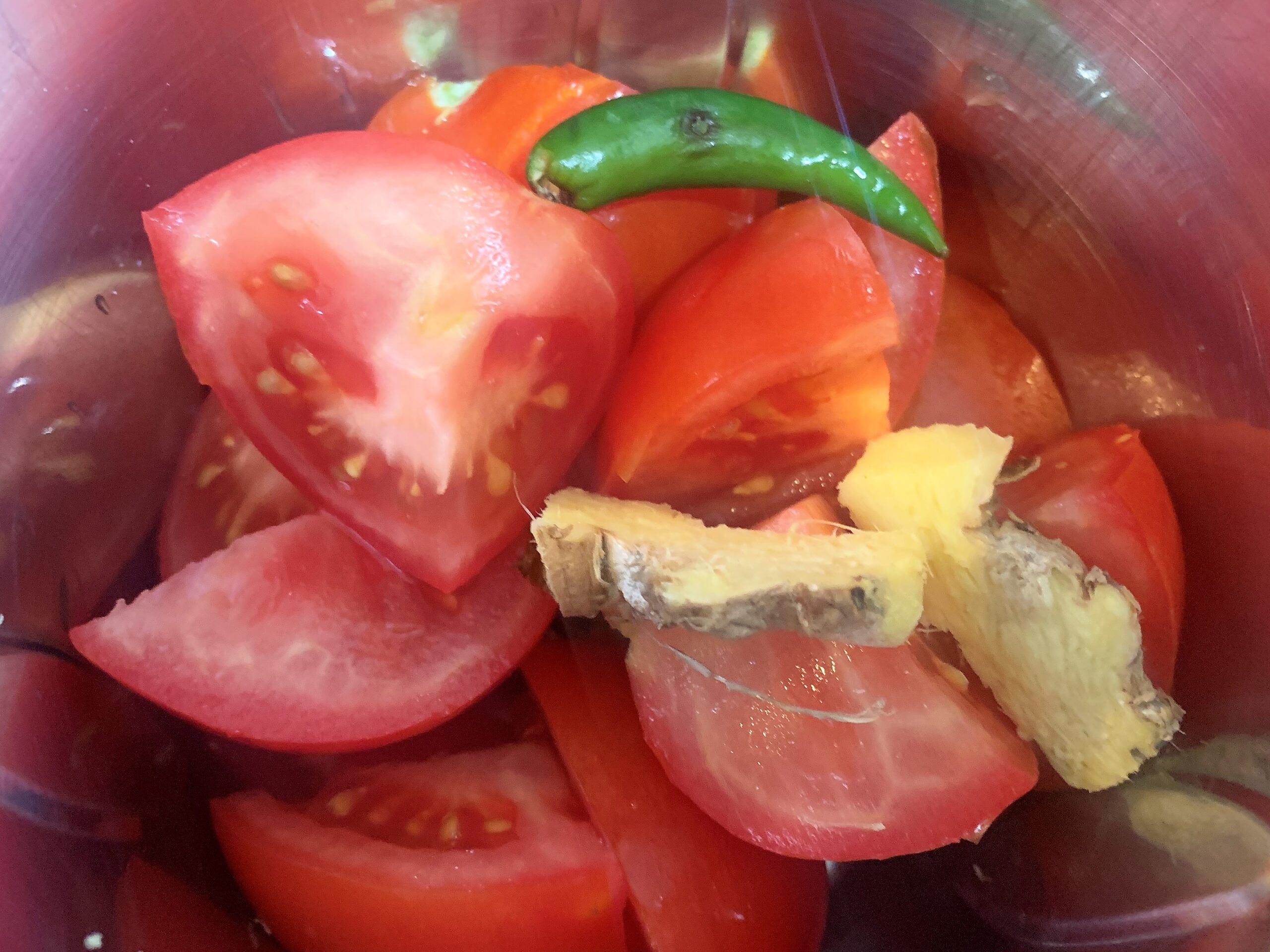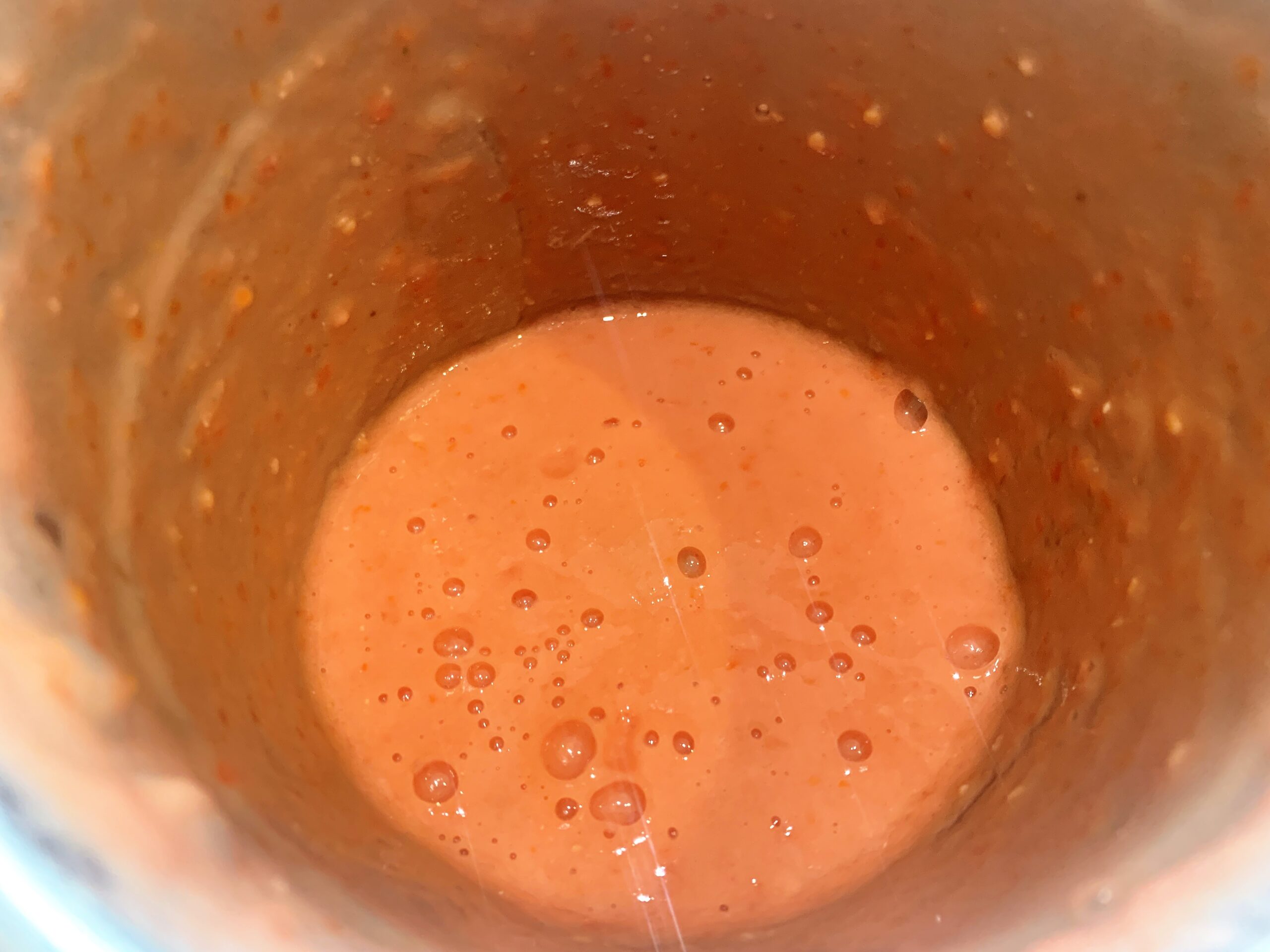 Puree the tomatoes with ginger and green chillies.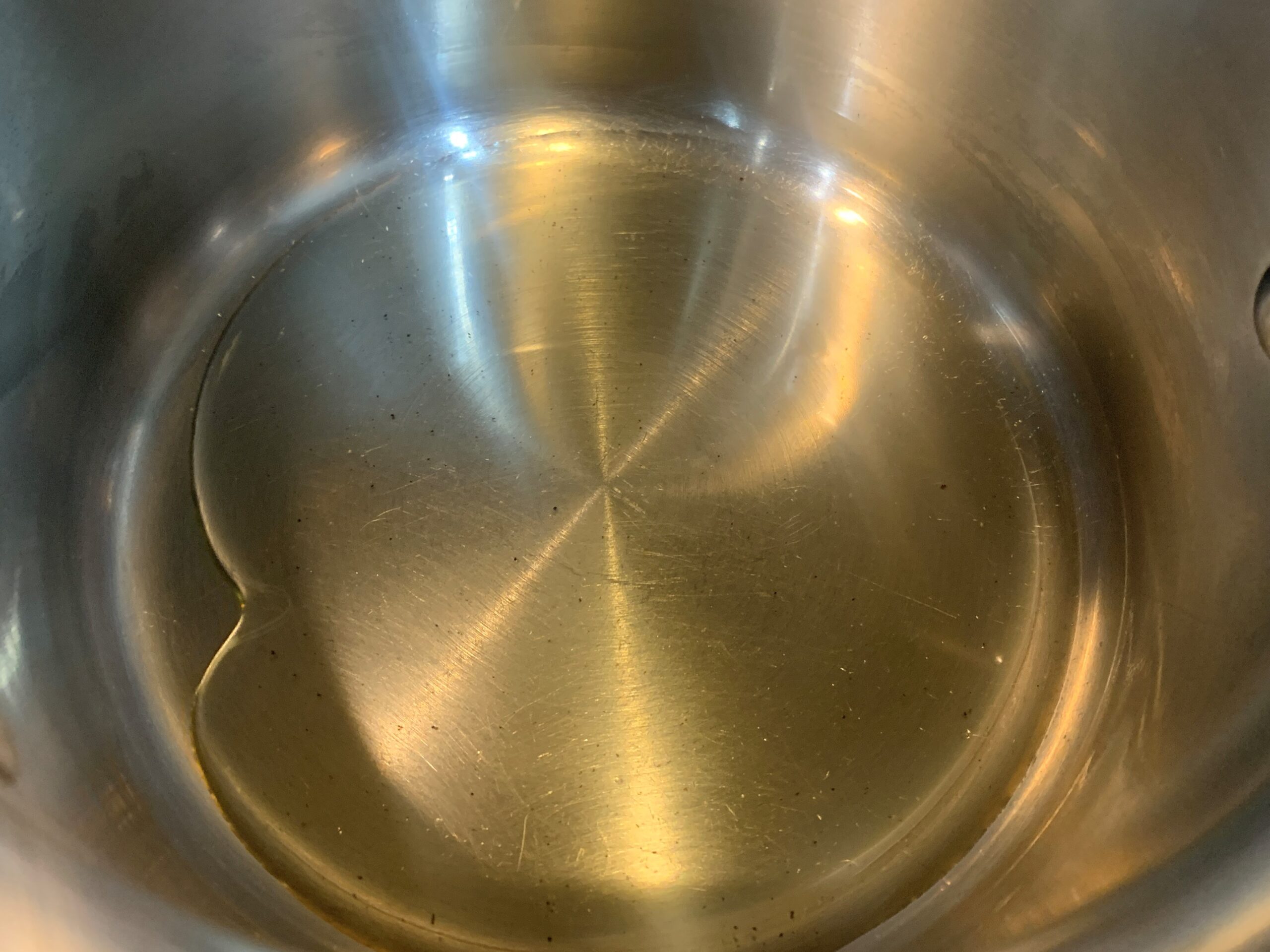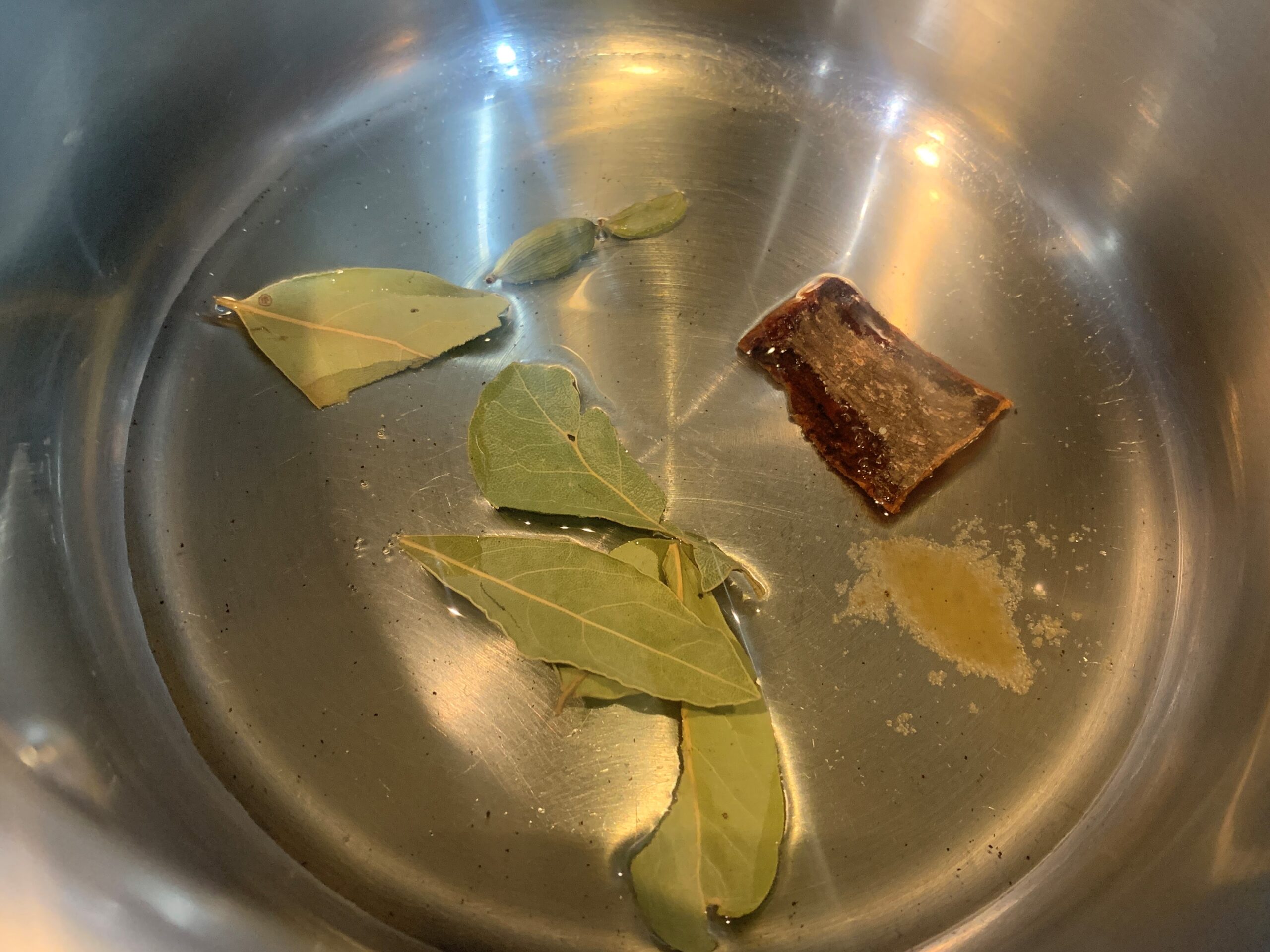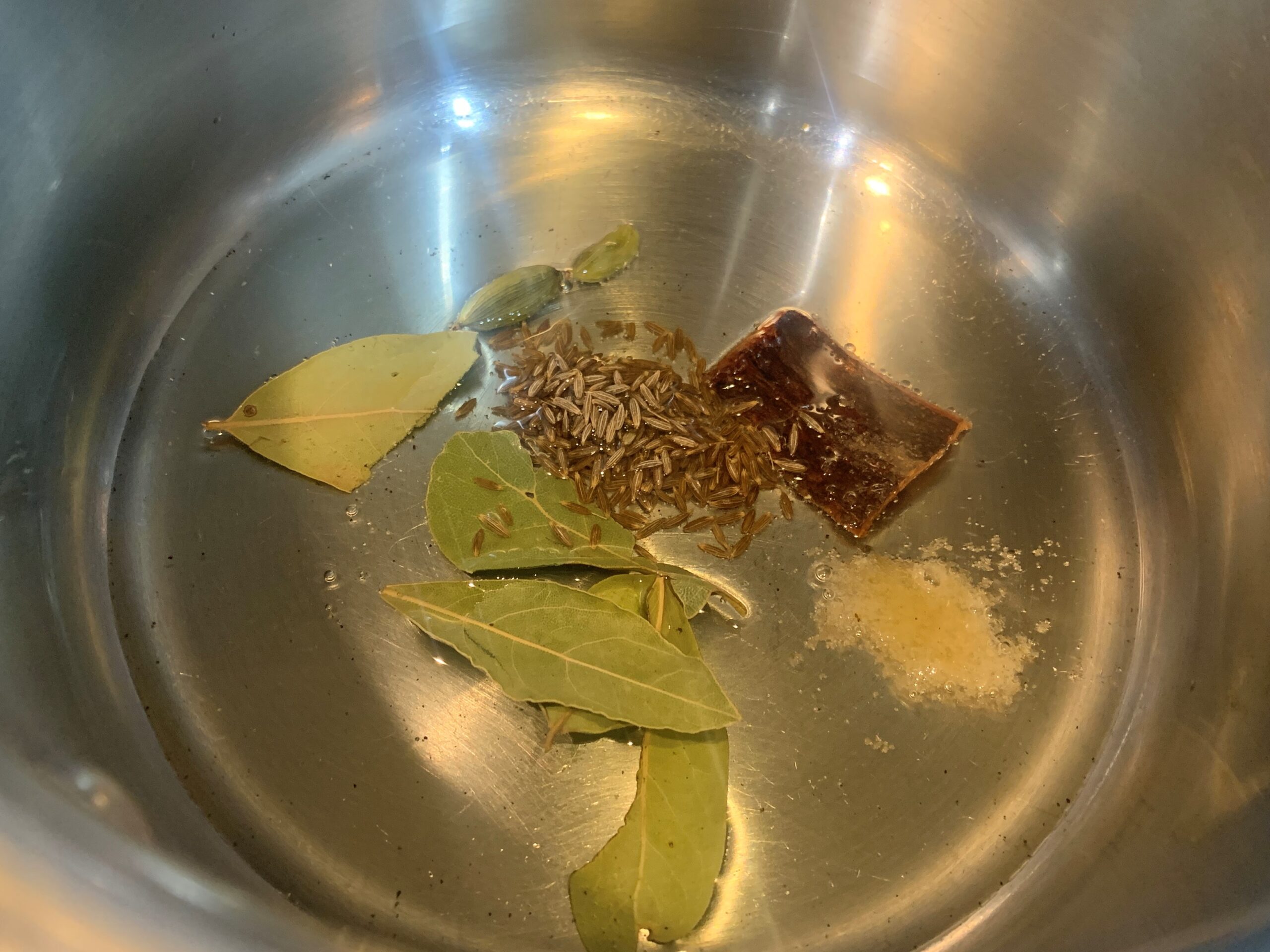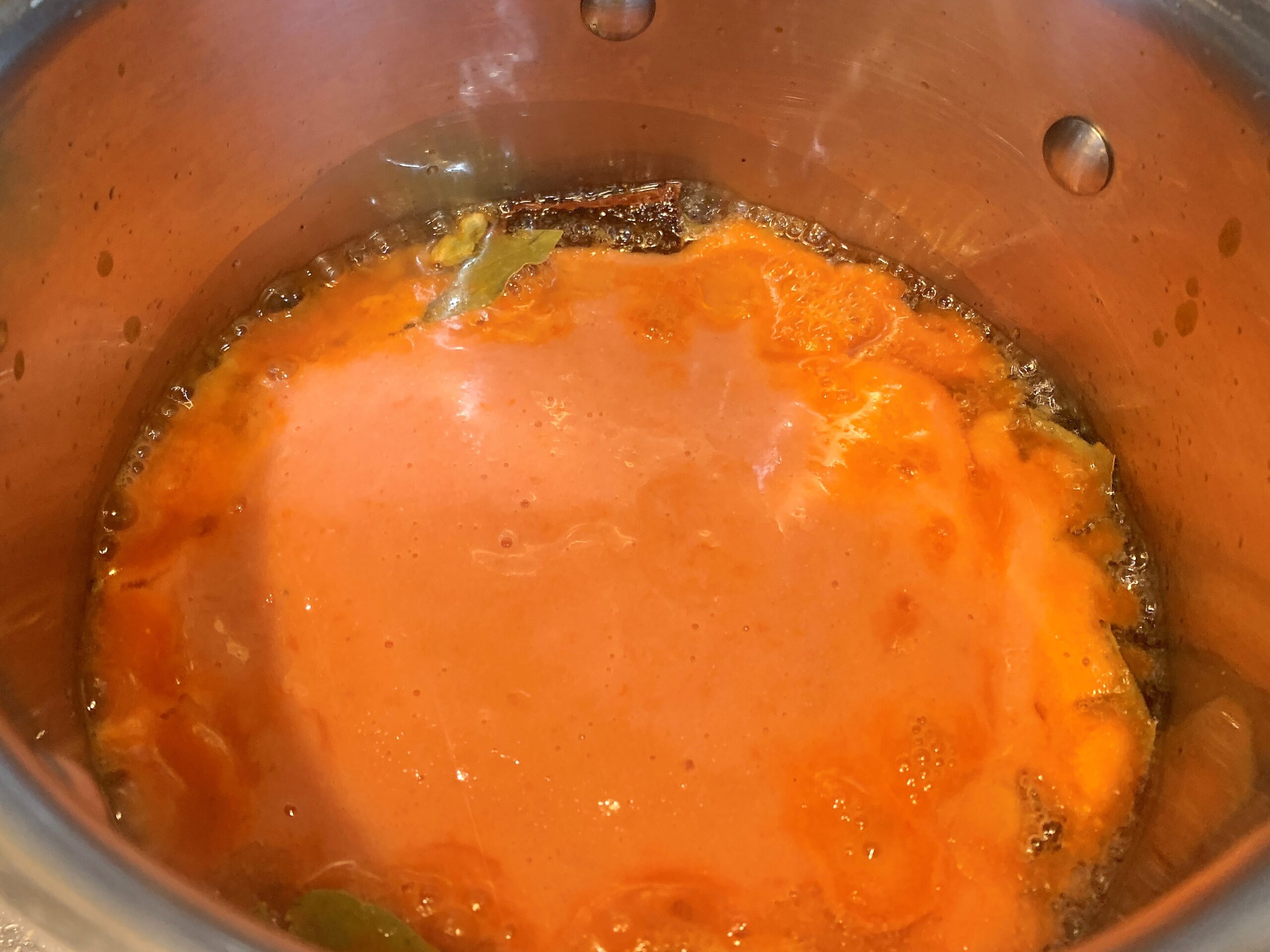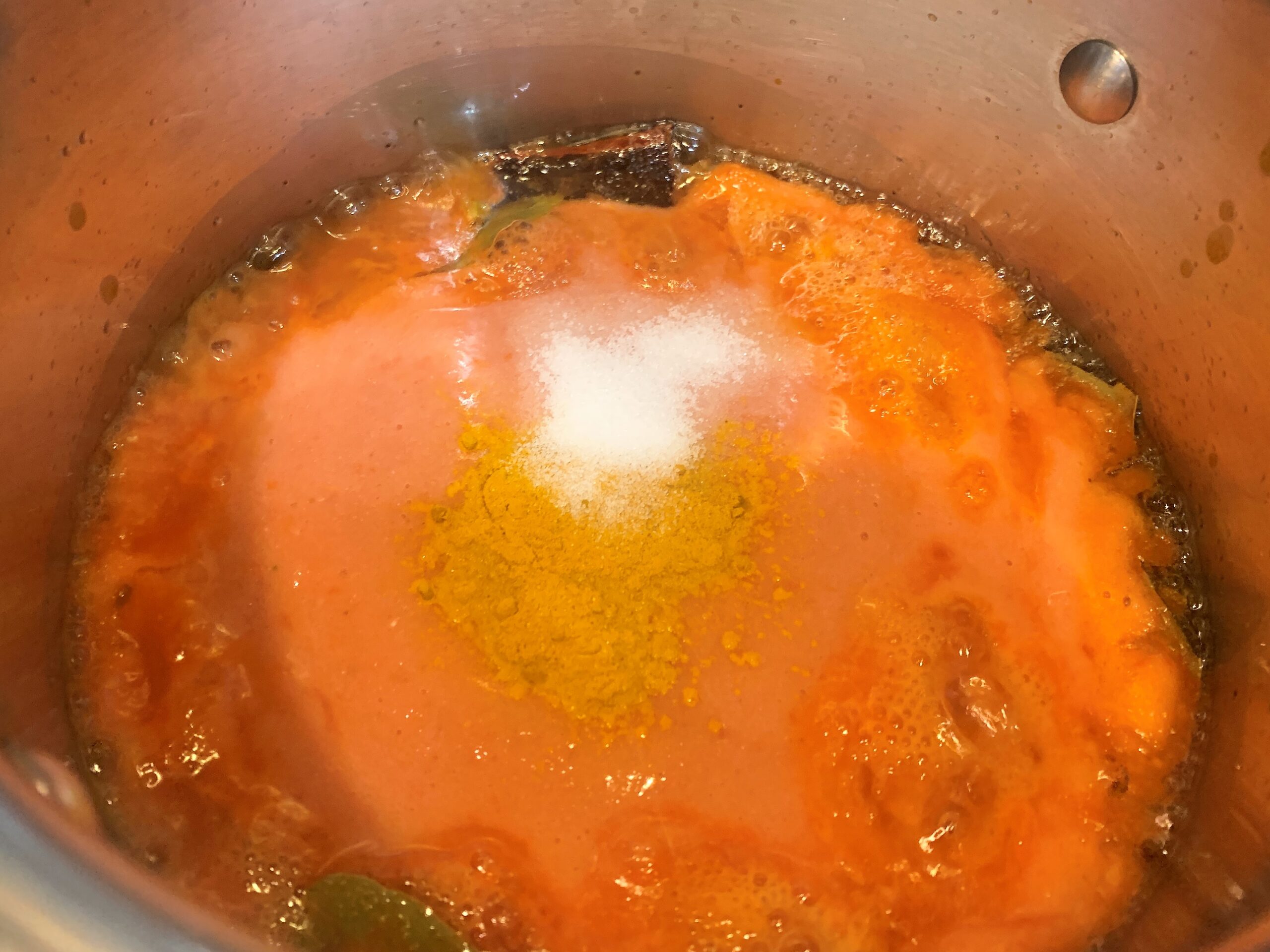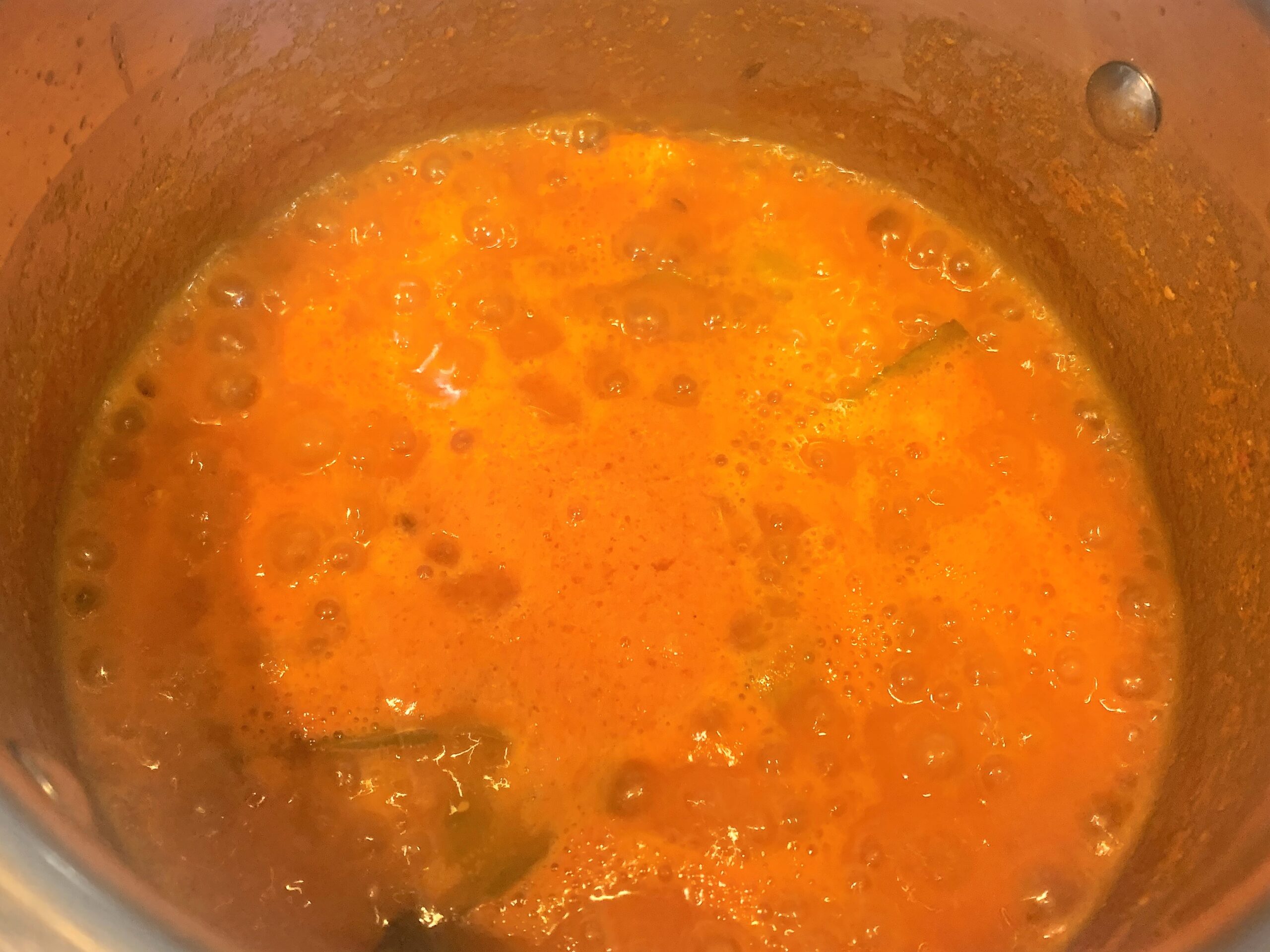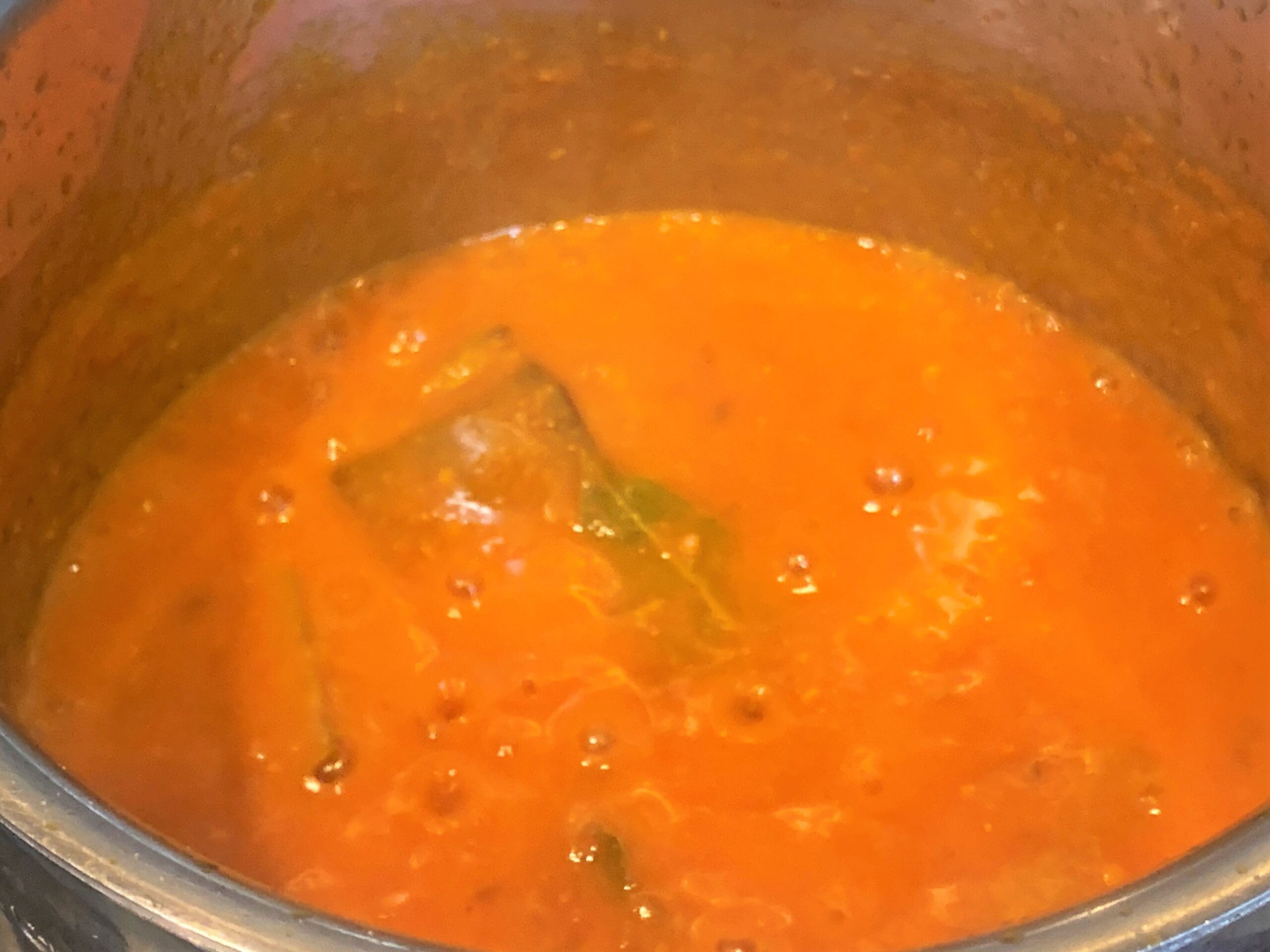 Heat the oil in a pan and add the asafoetida, cardamom, cumin seeds, cinnamon stick and bay leaf. After few seconds once the cumin seeds begin to brown add the tomato puree, salt and turmeric and cook the tomatoes for 4-5 minutes on medium heat.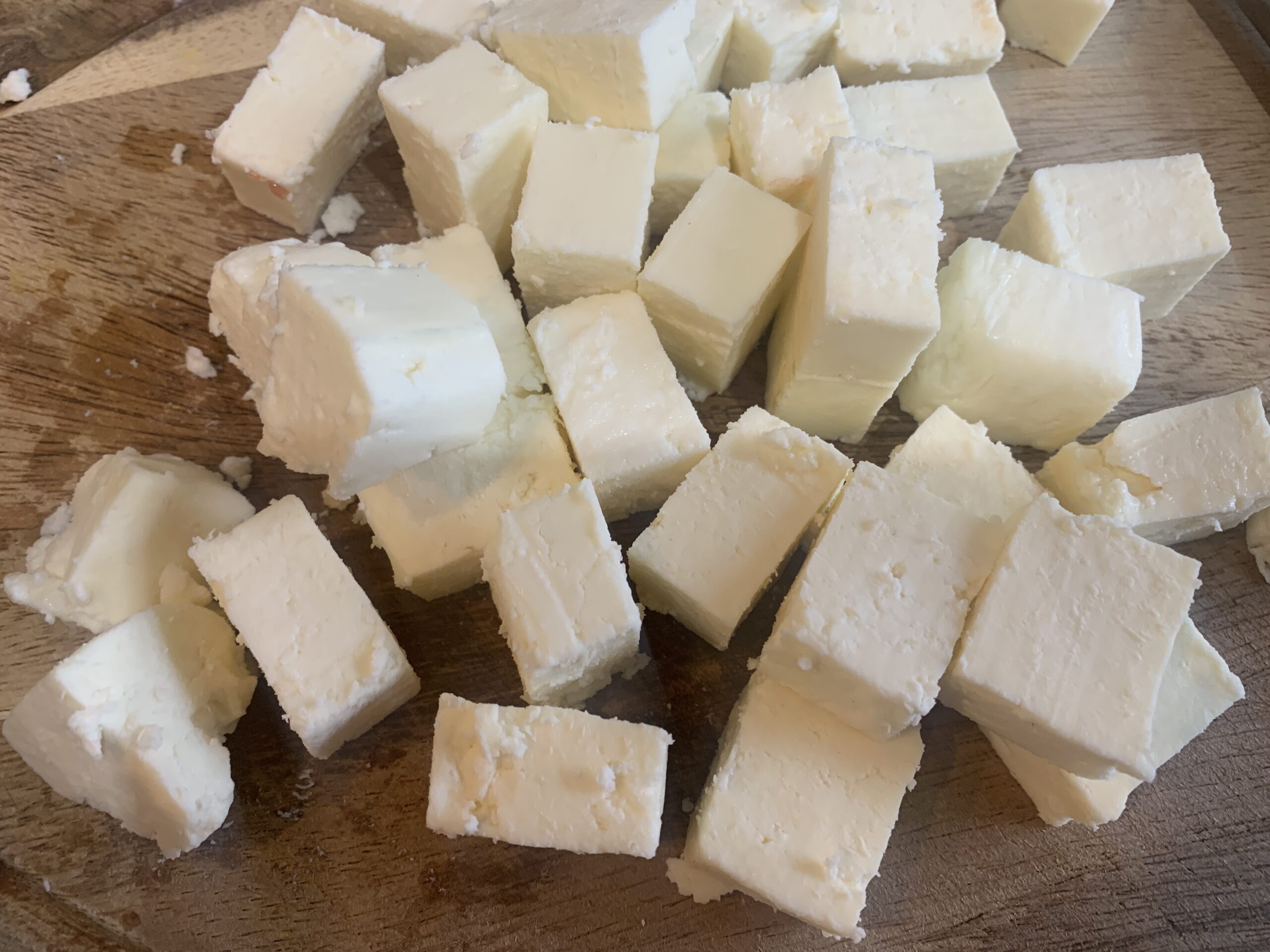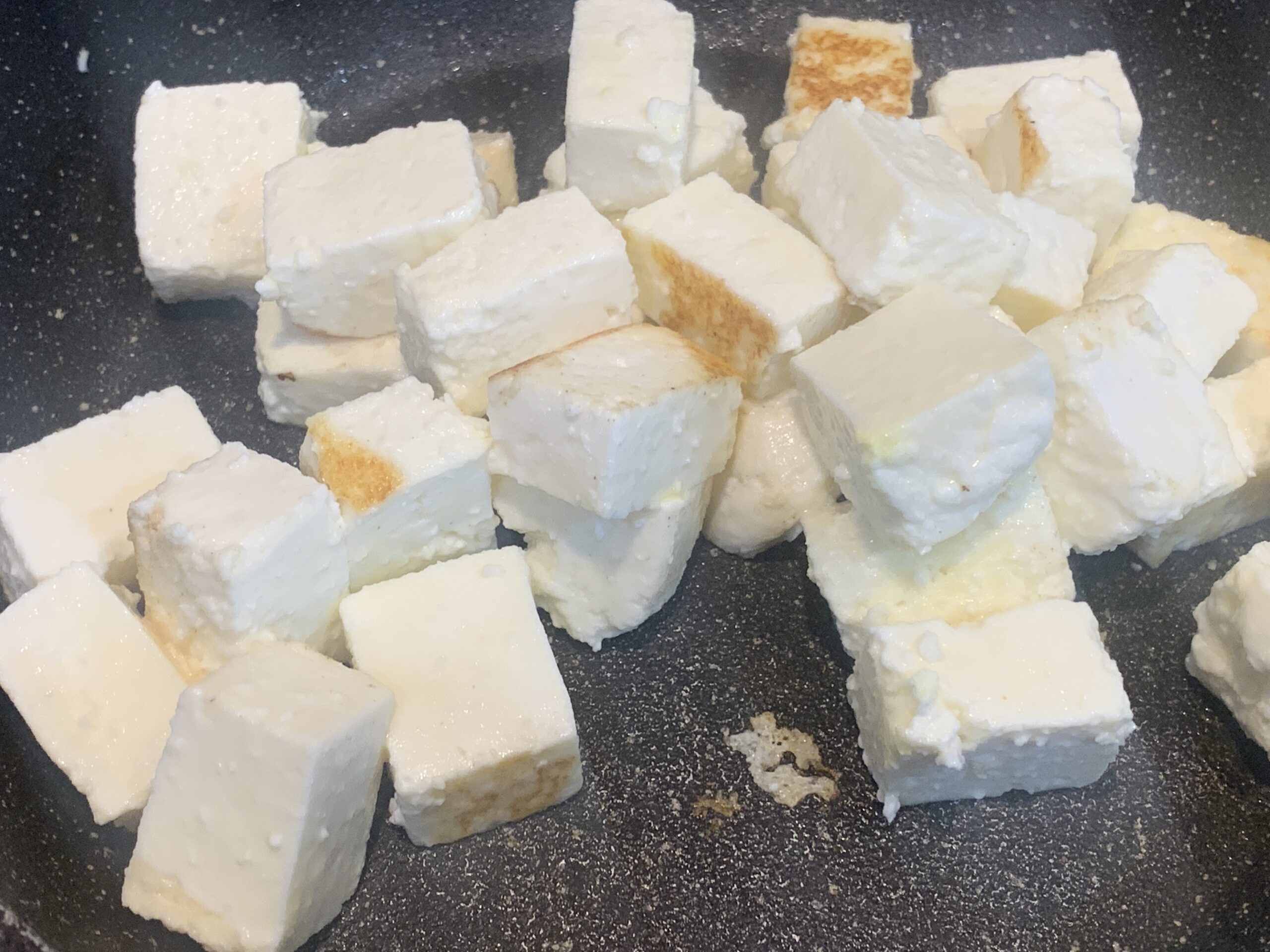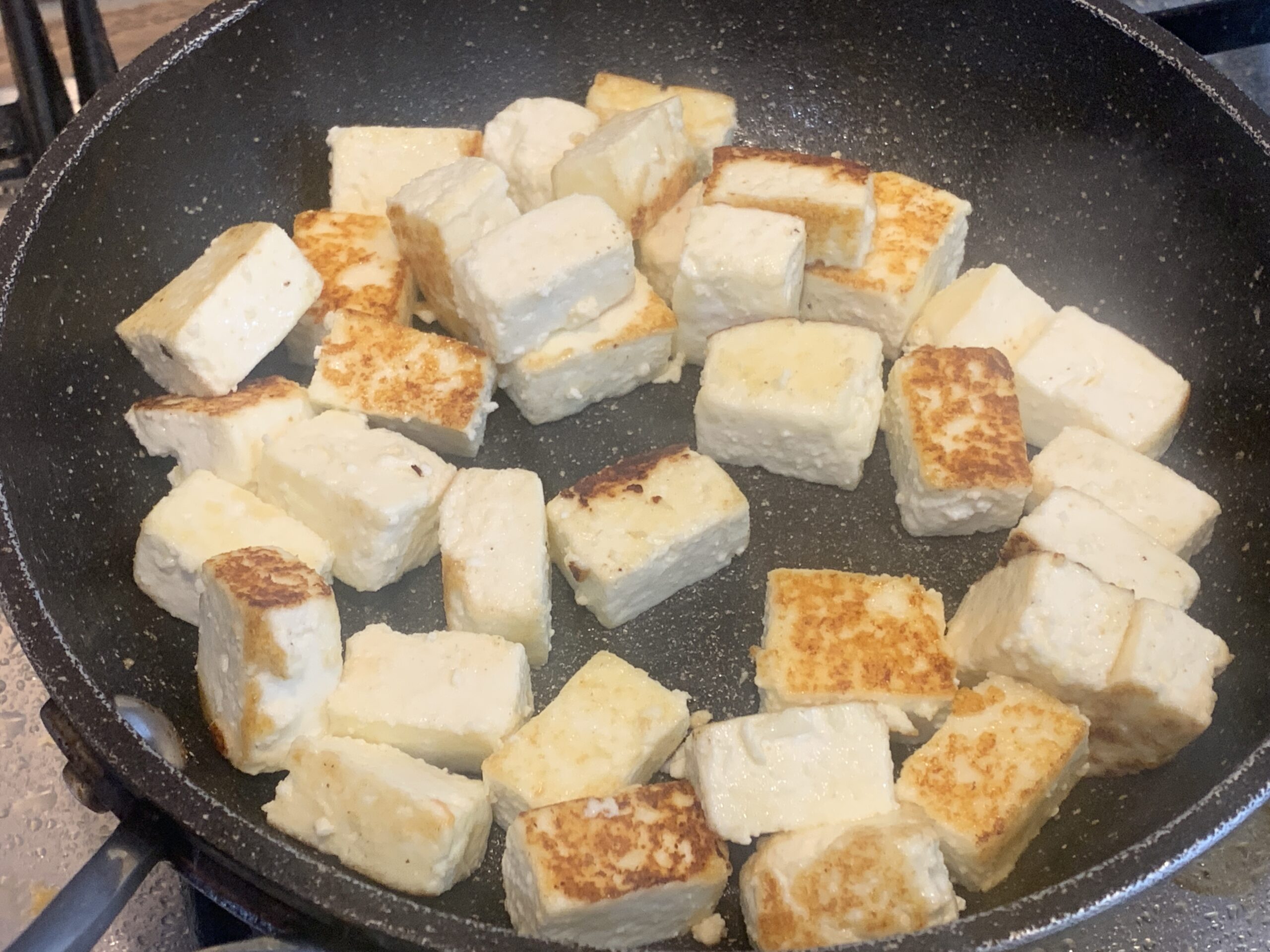 While the tomatoes are cooking heat a non-stick pan and add the diced paneer. Sauté until paneer begins to brown at the edges, then turn it over and brown on each side – the paneer will brown faster than you think, so don't walk away. Remove the paneer from the pan and keep them aside.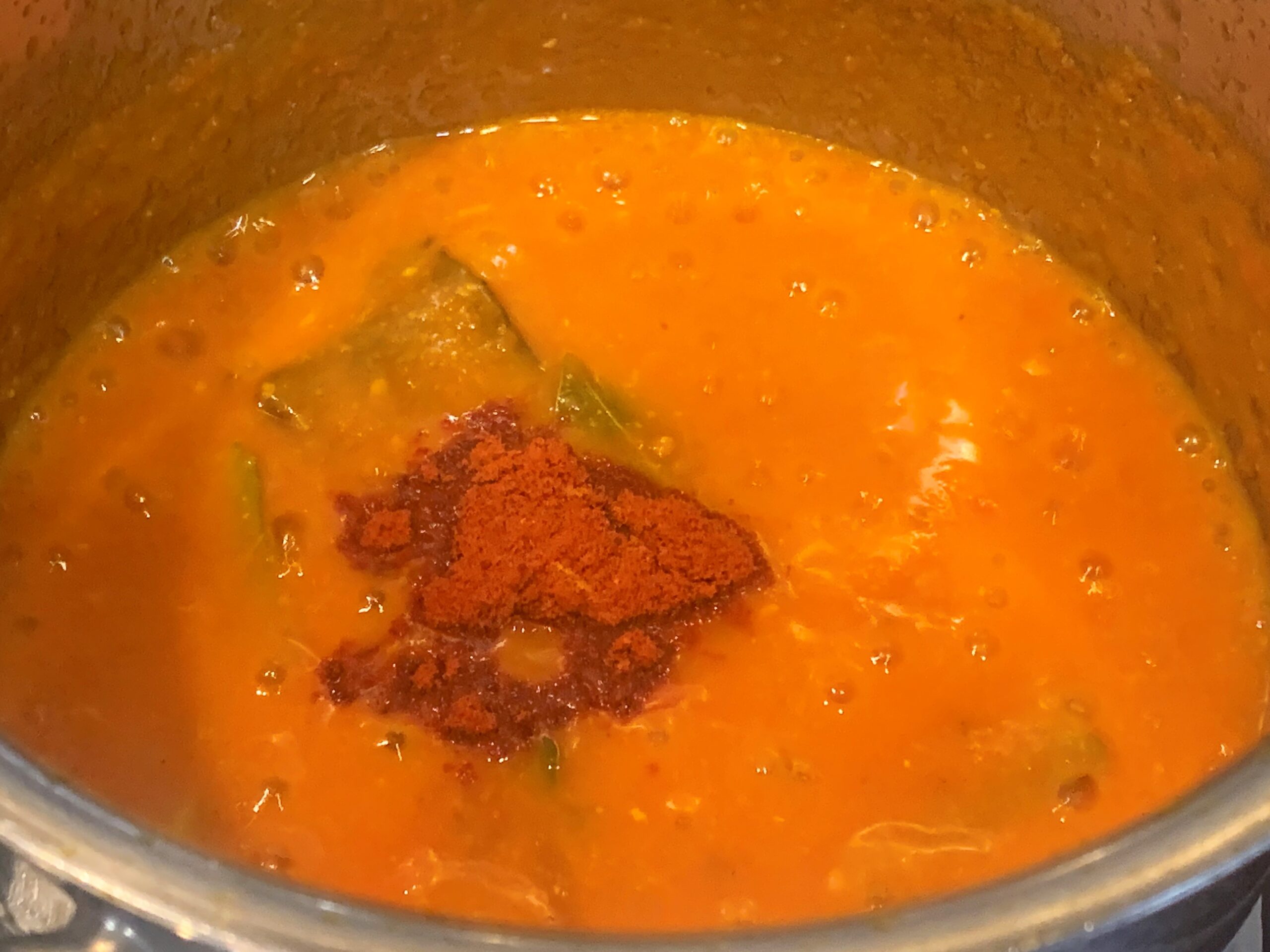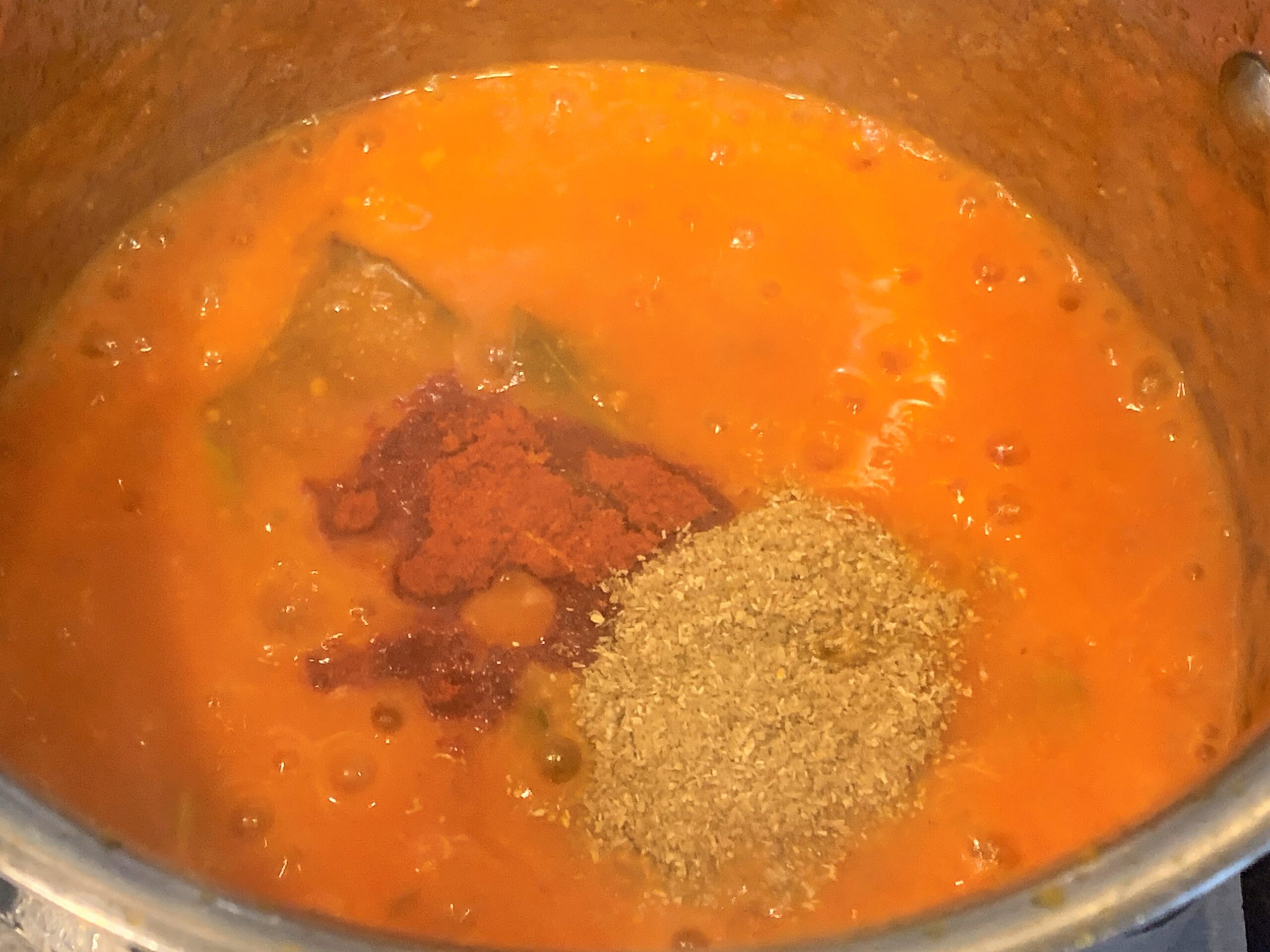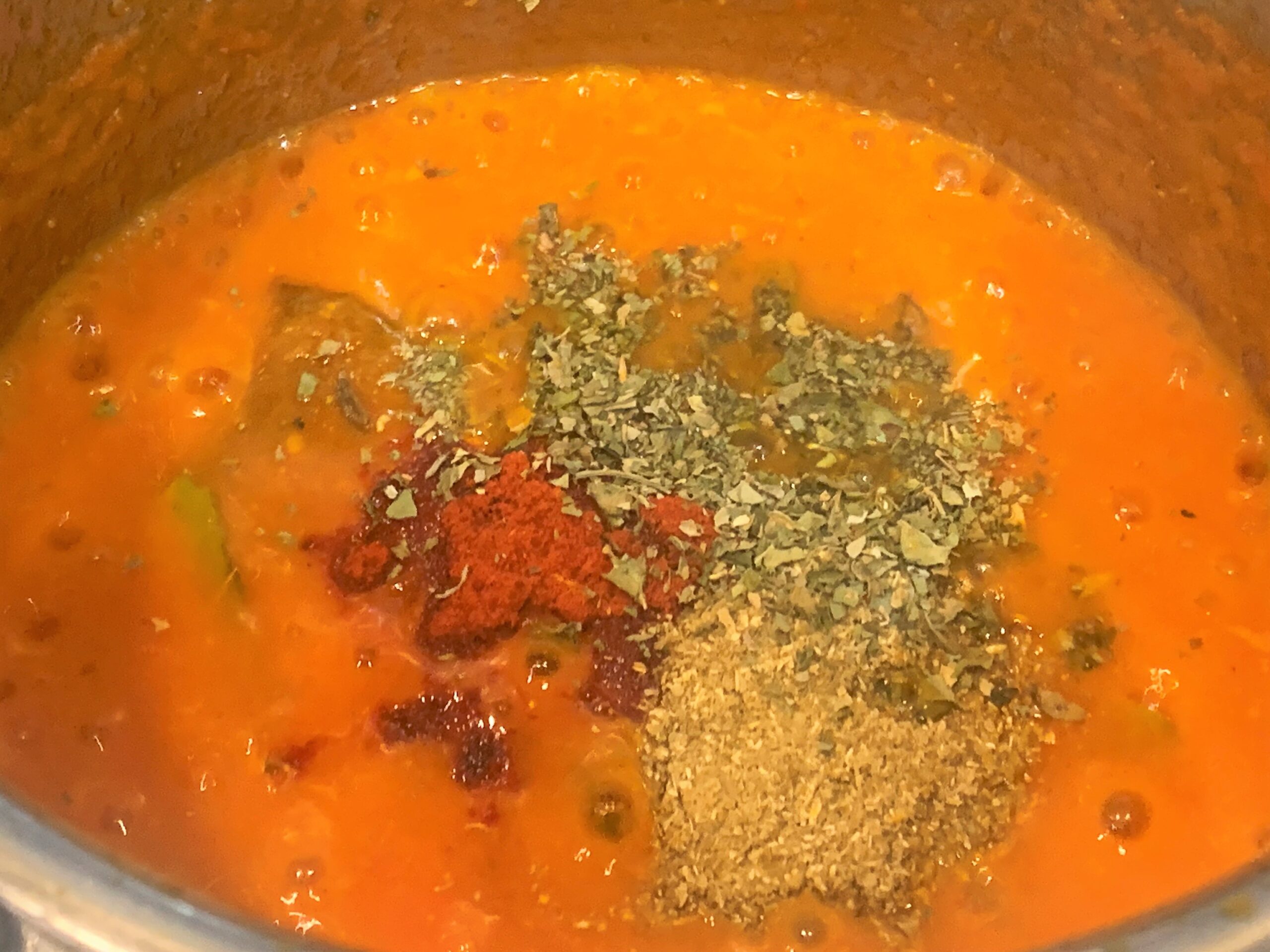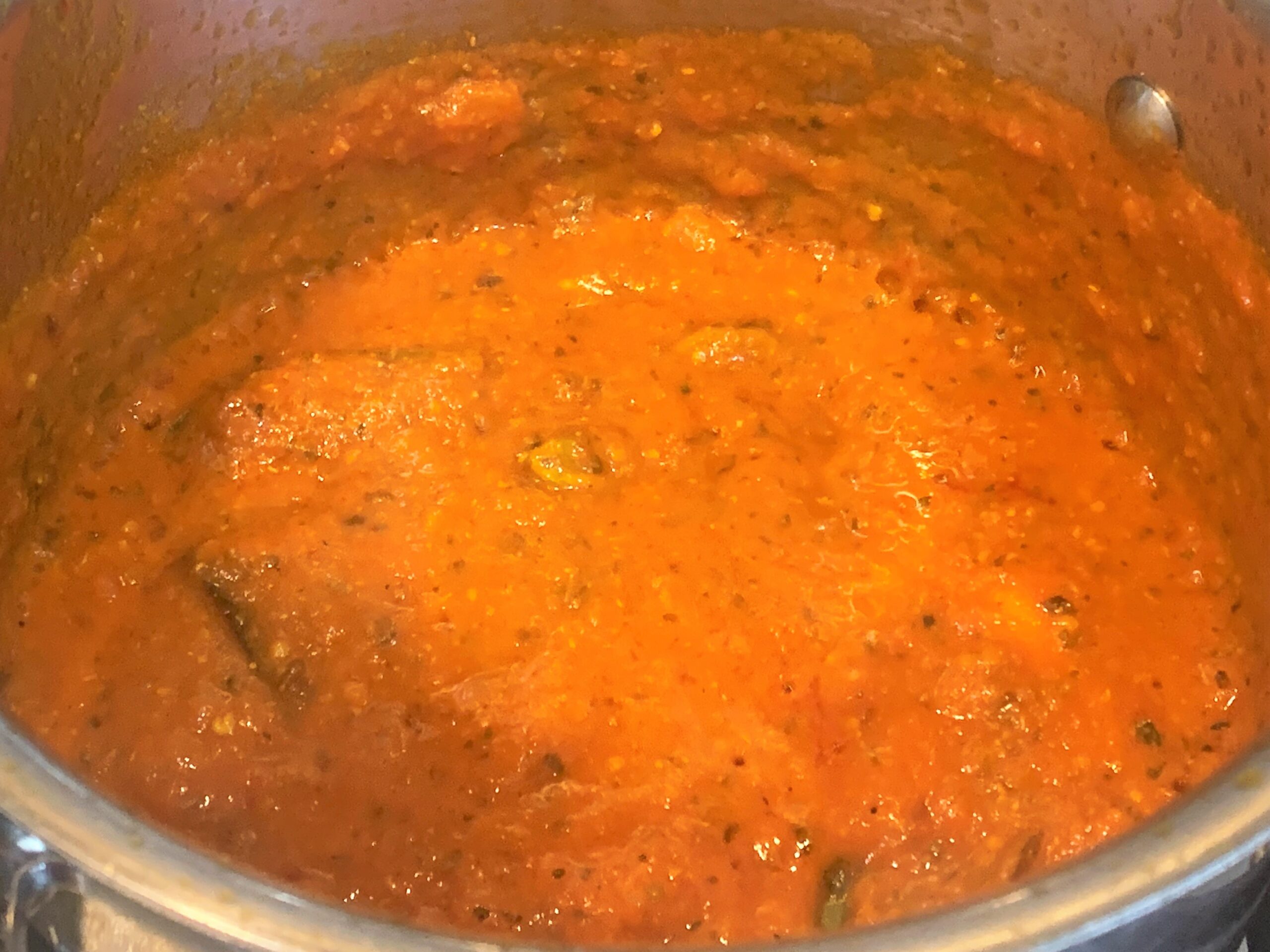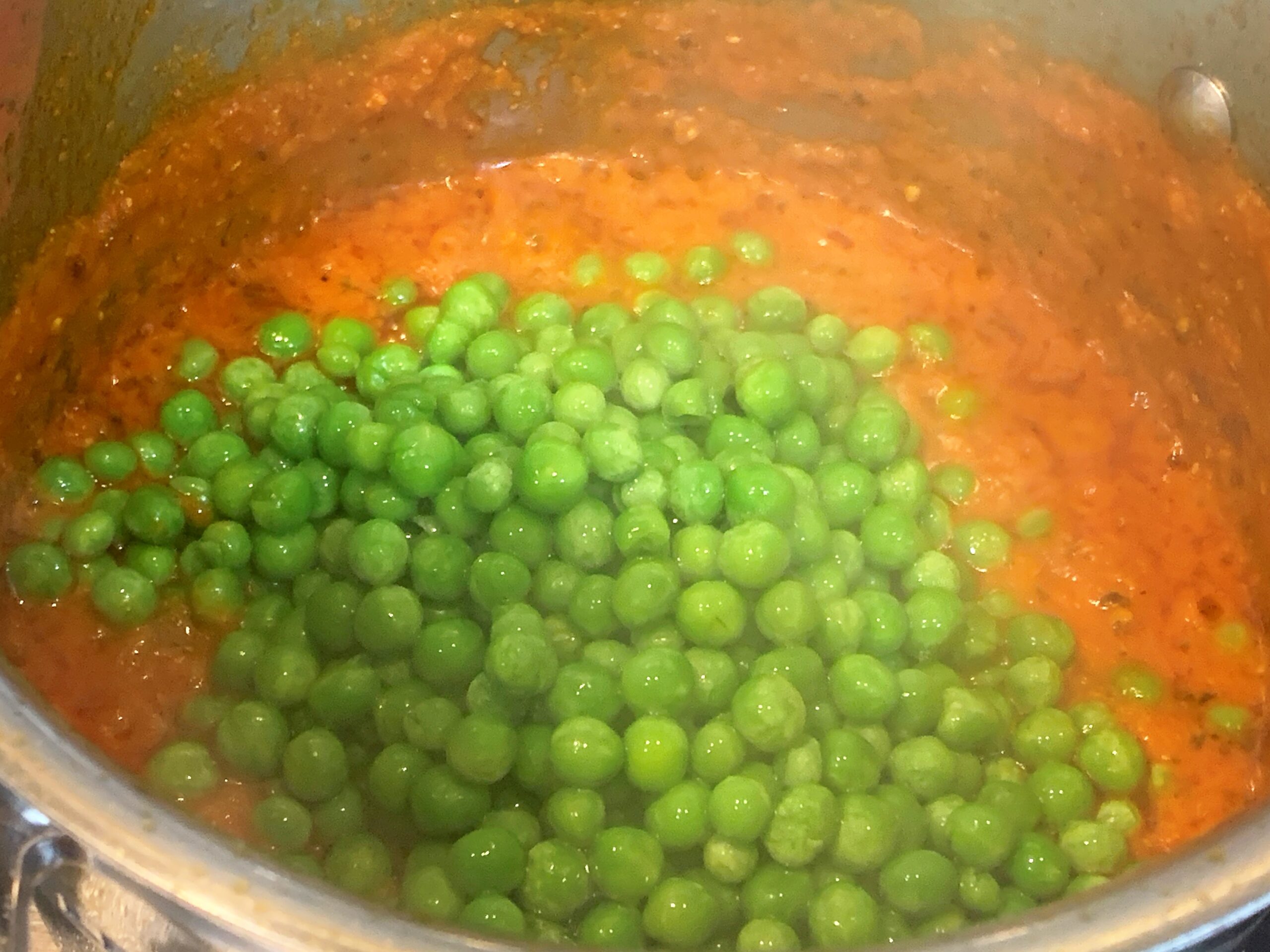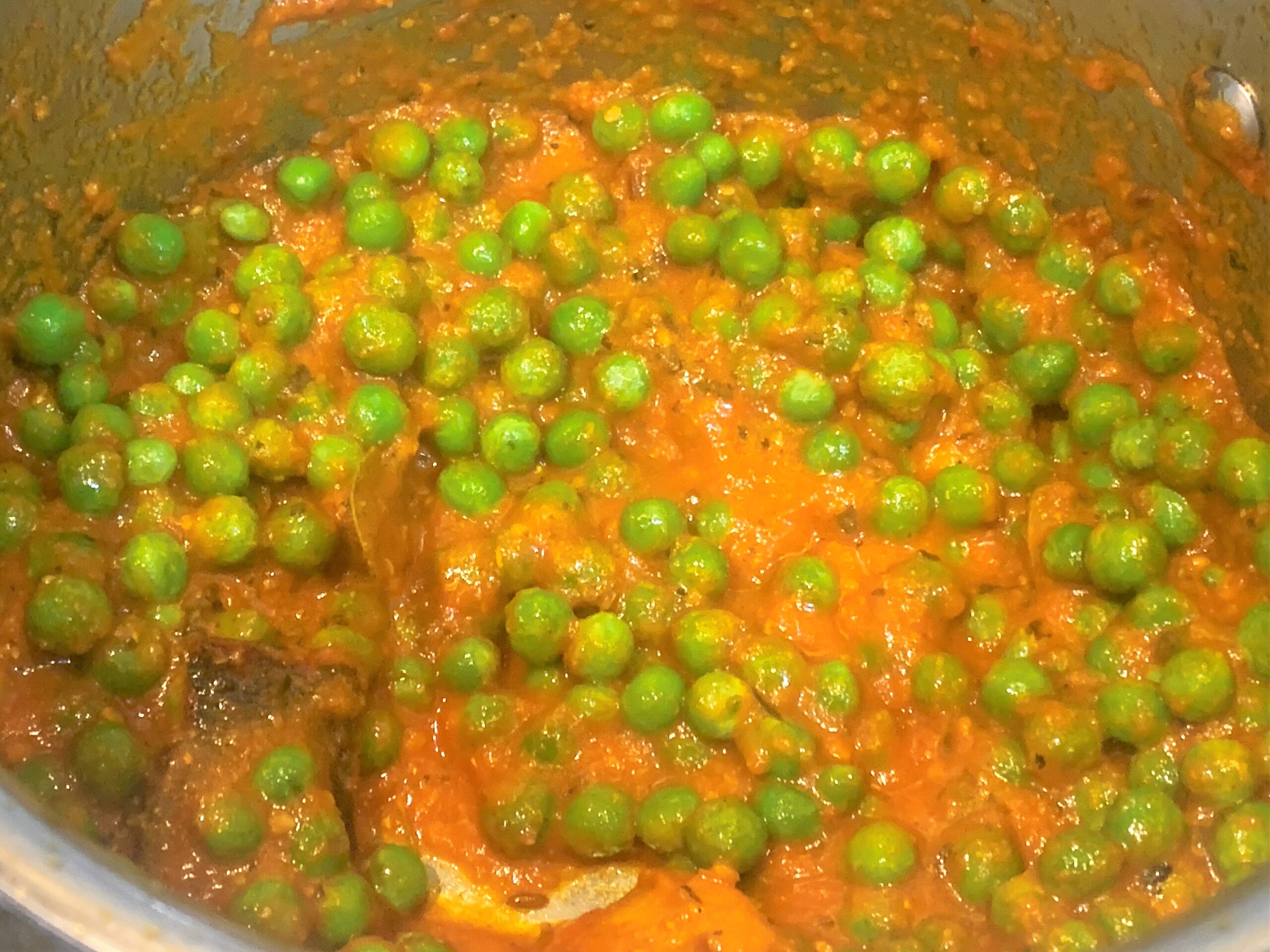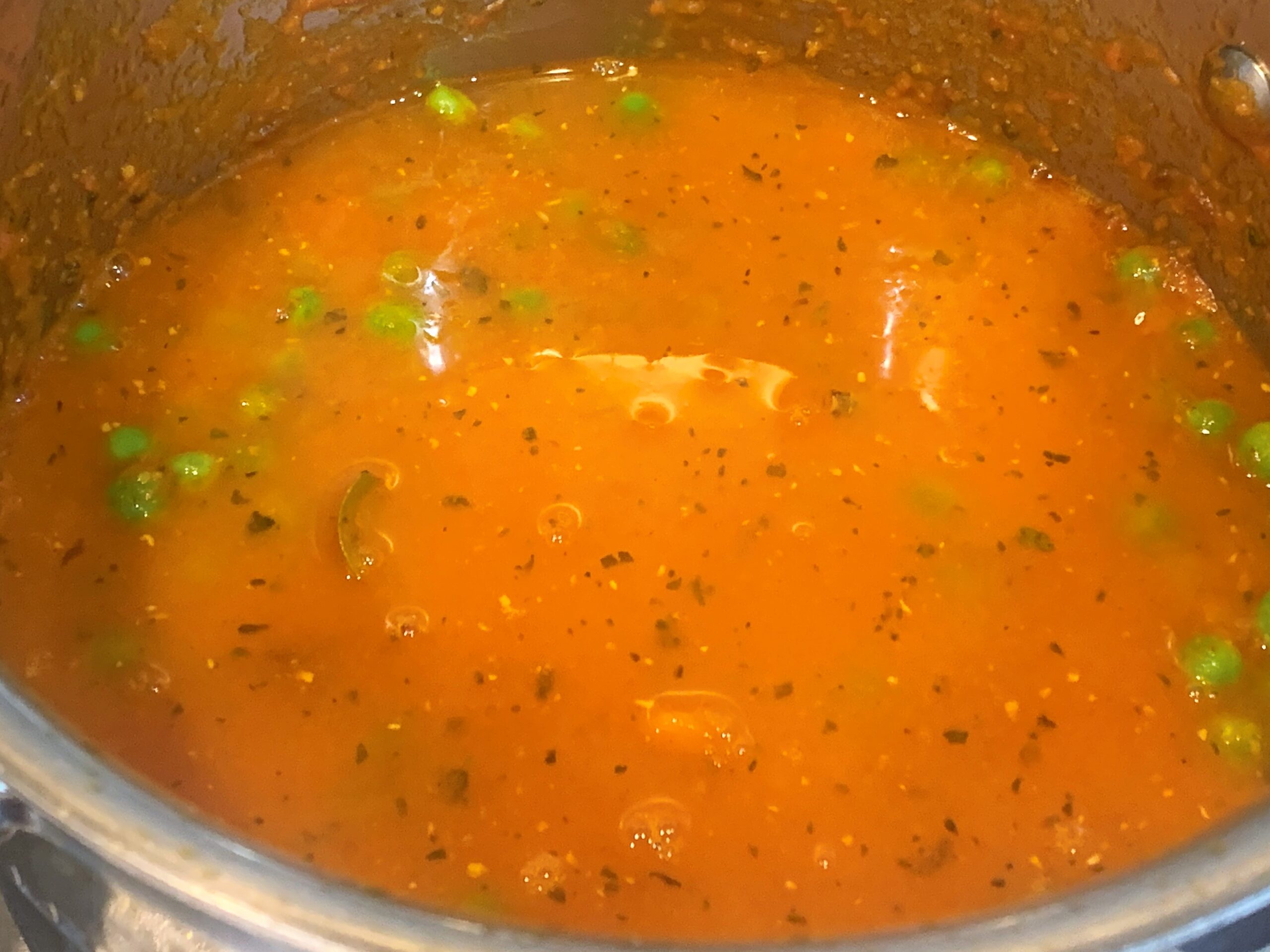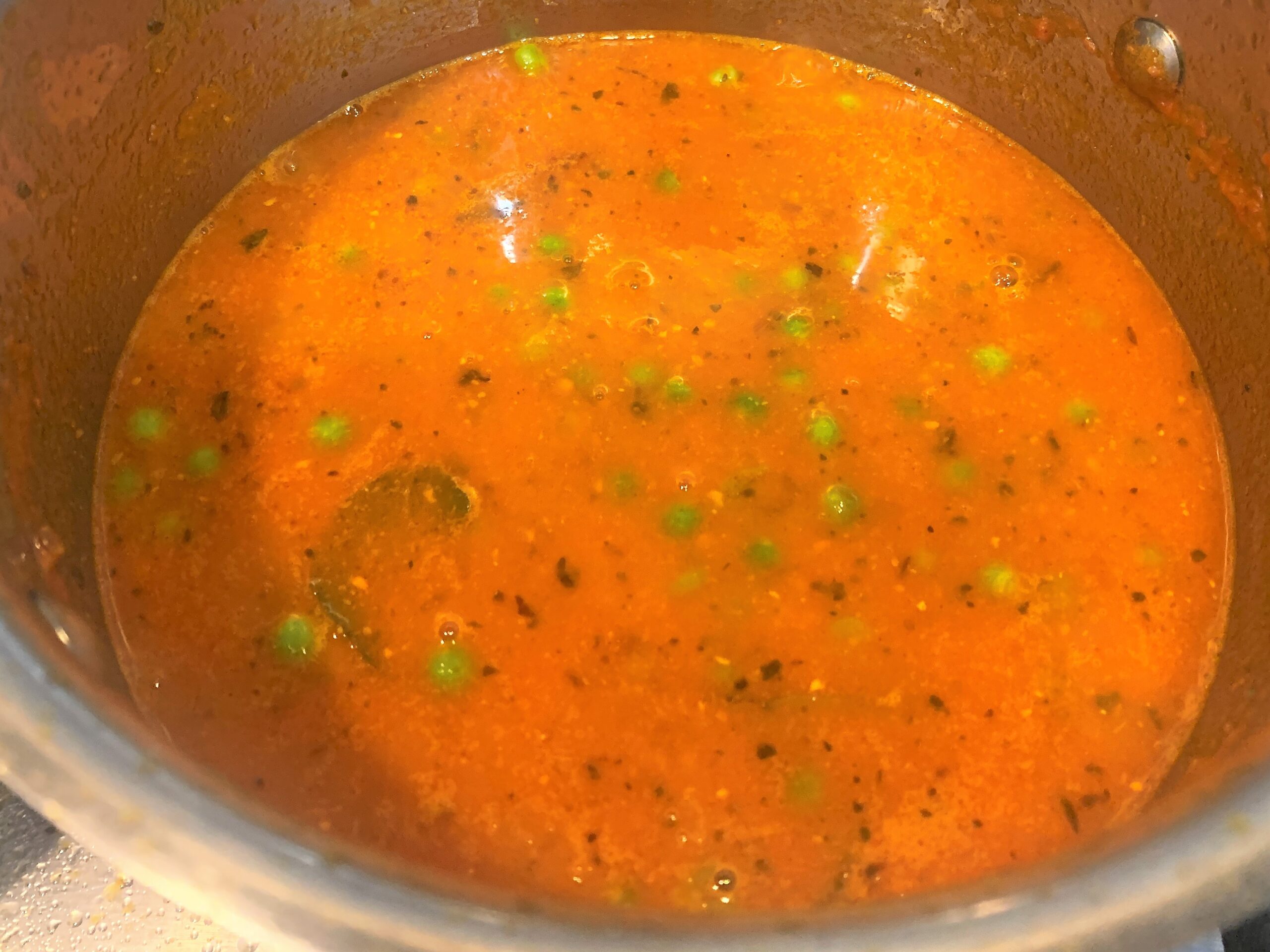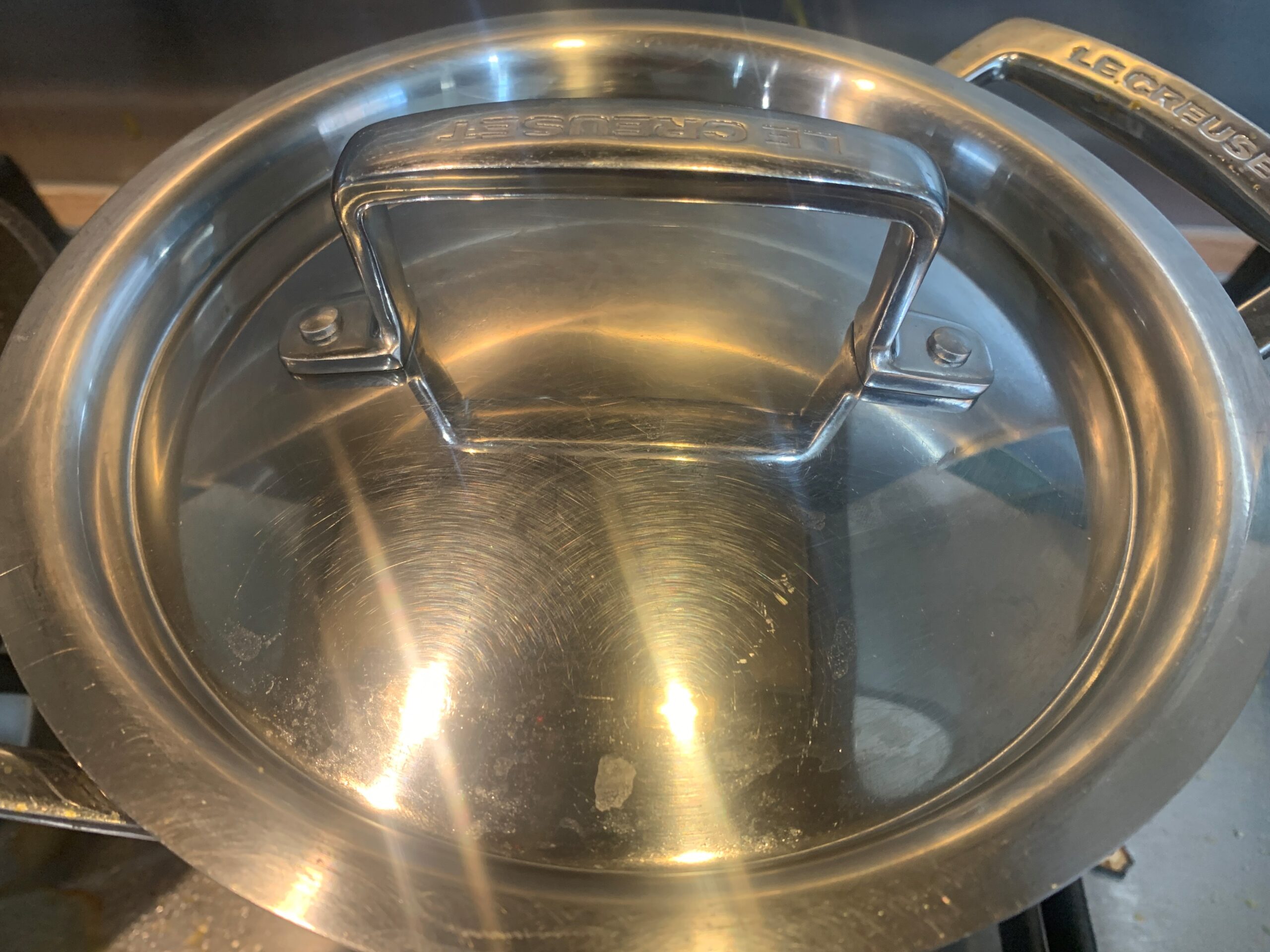 Add the red chilli powder, coriander powder and fenugreek leaves to the cooked tomato and cook for another minute to release the flavours. Add the peas and 1 cup hot water and cover and cook for 3-4 minutes to soften the peas.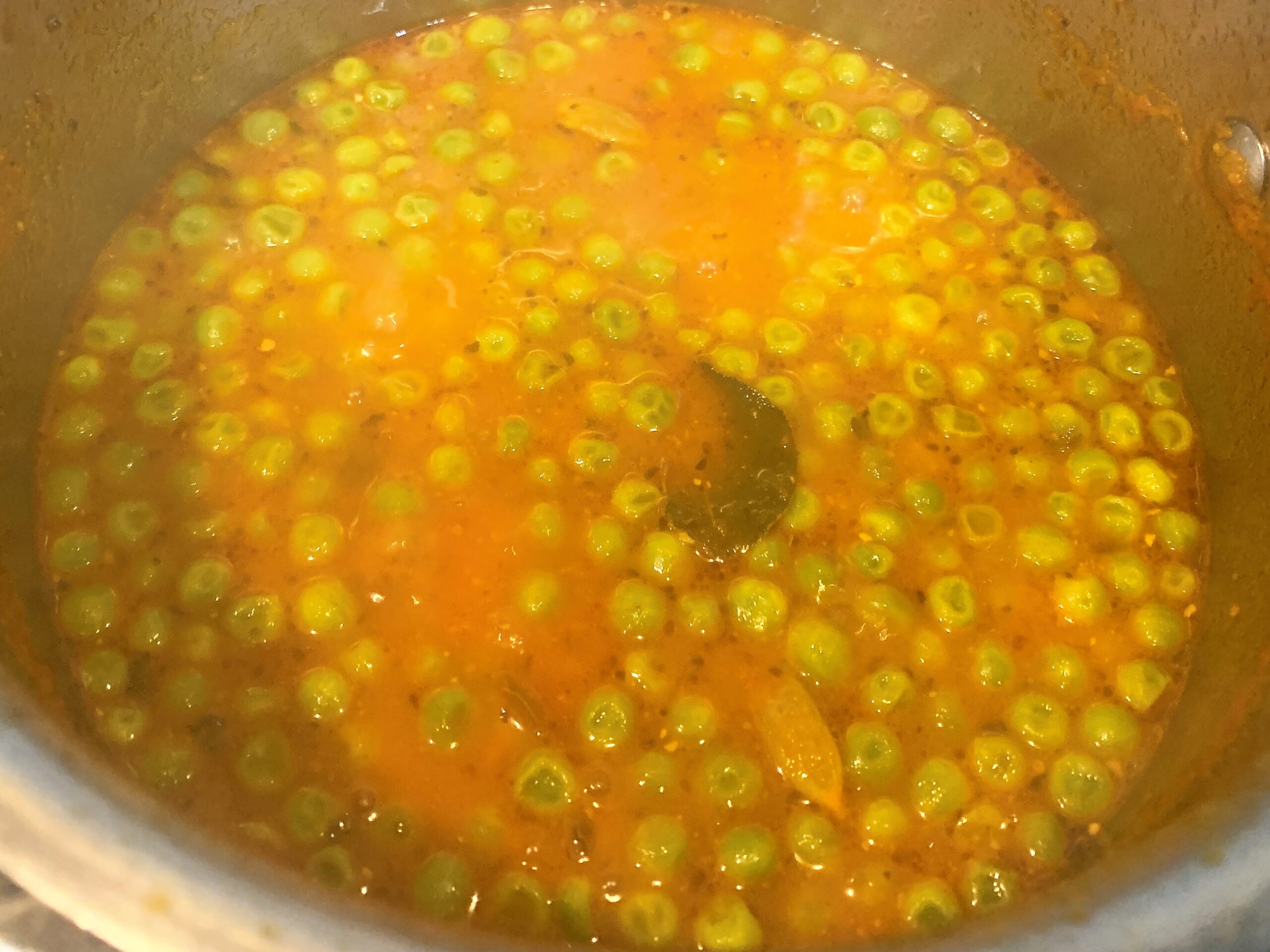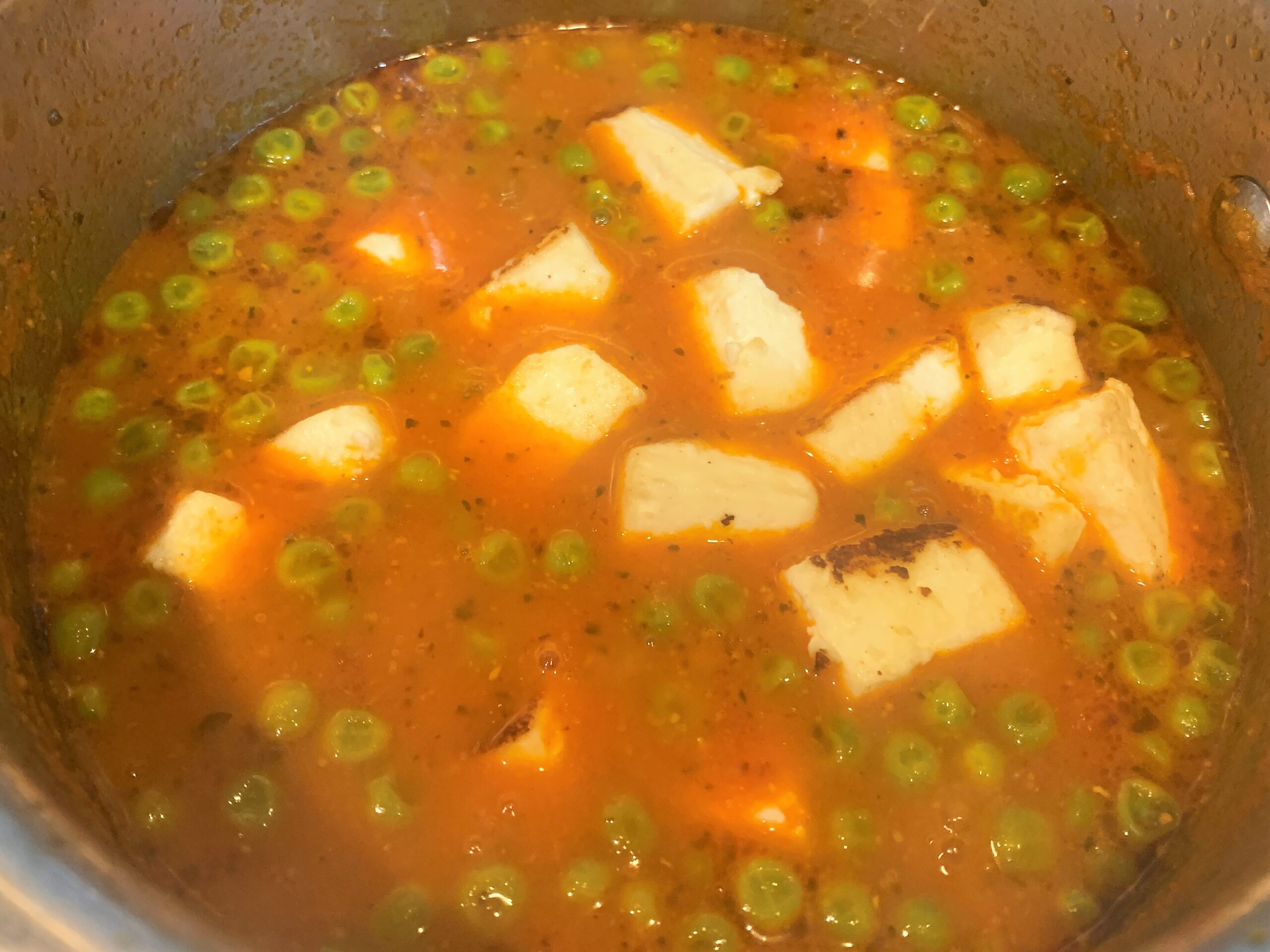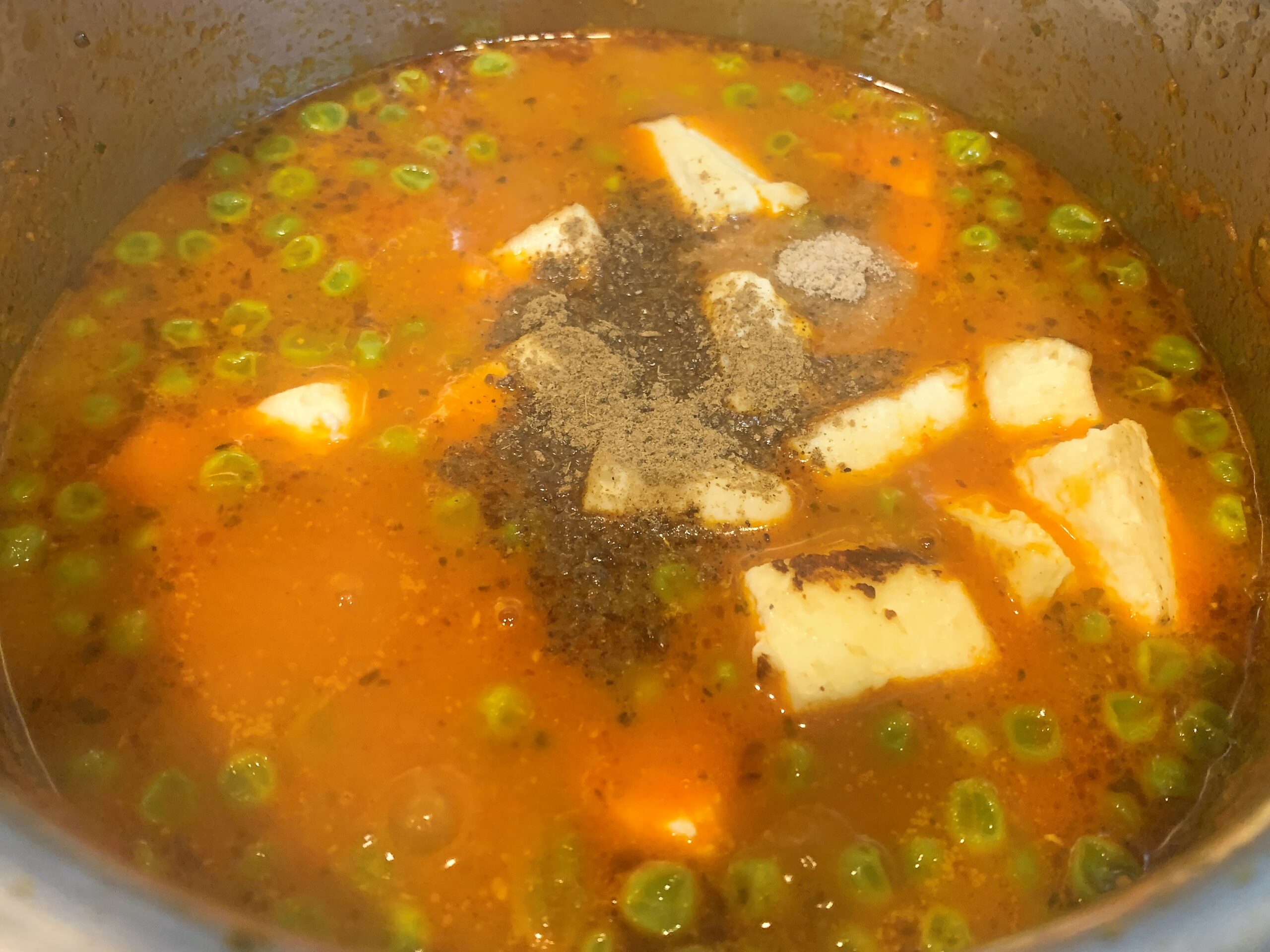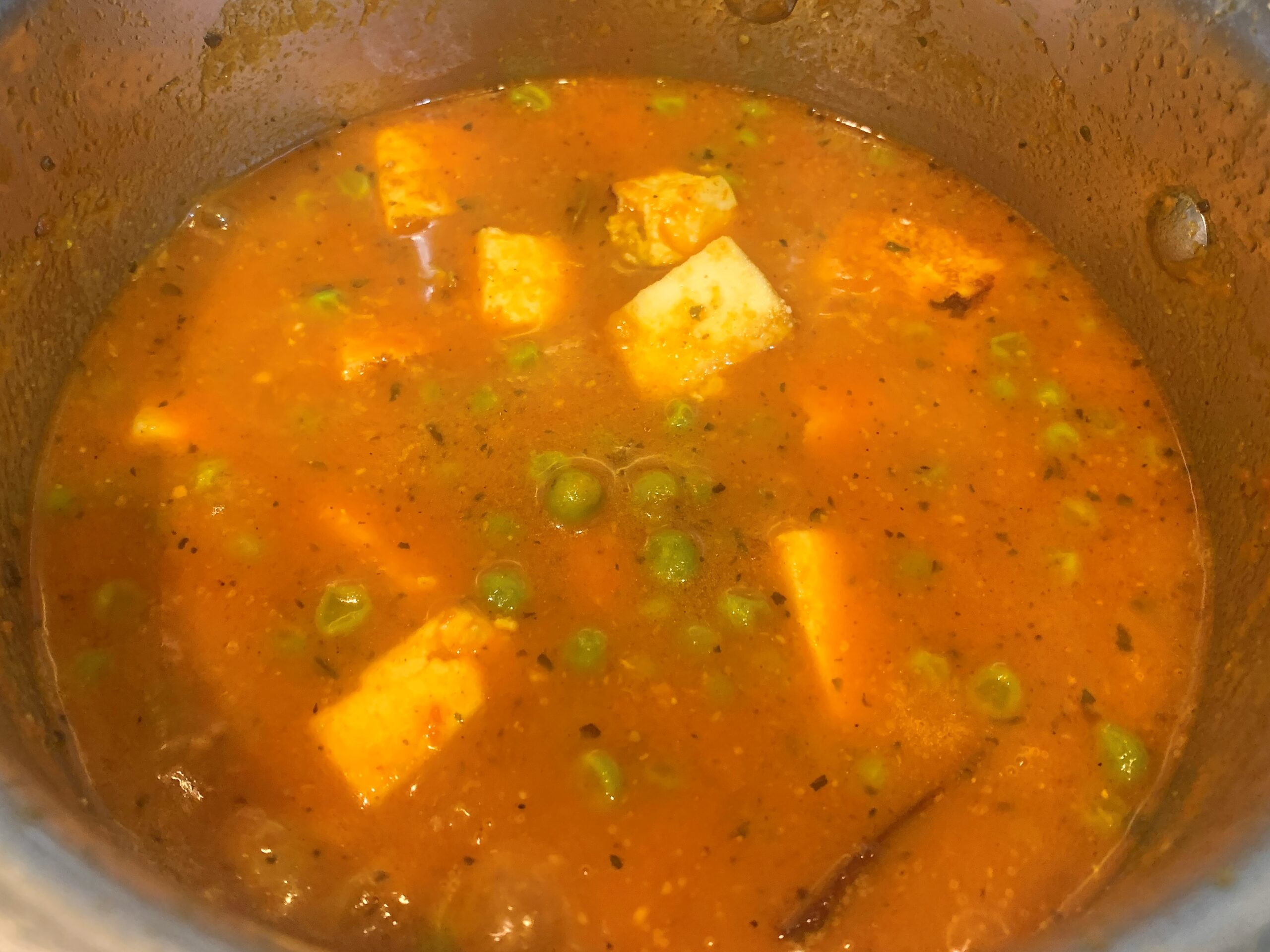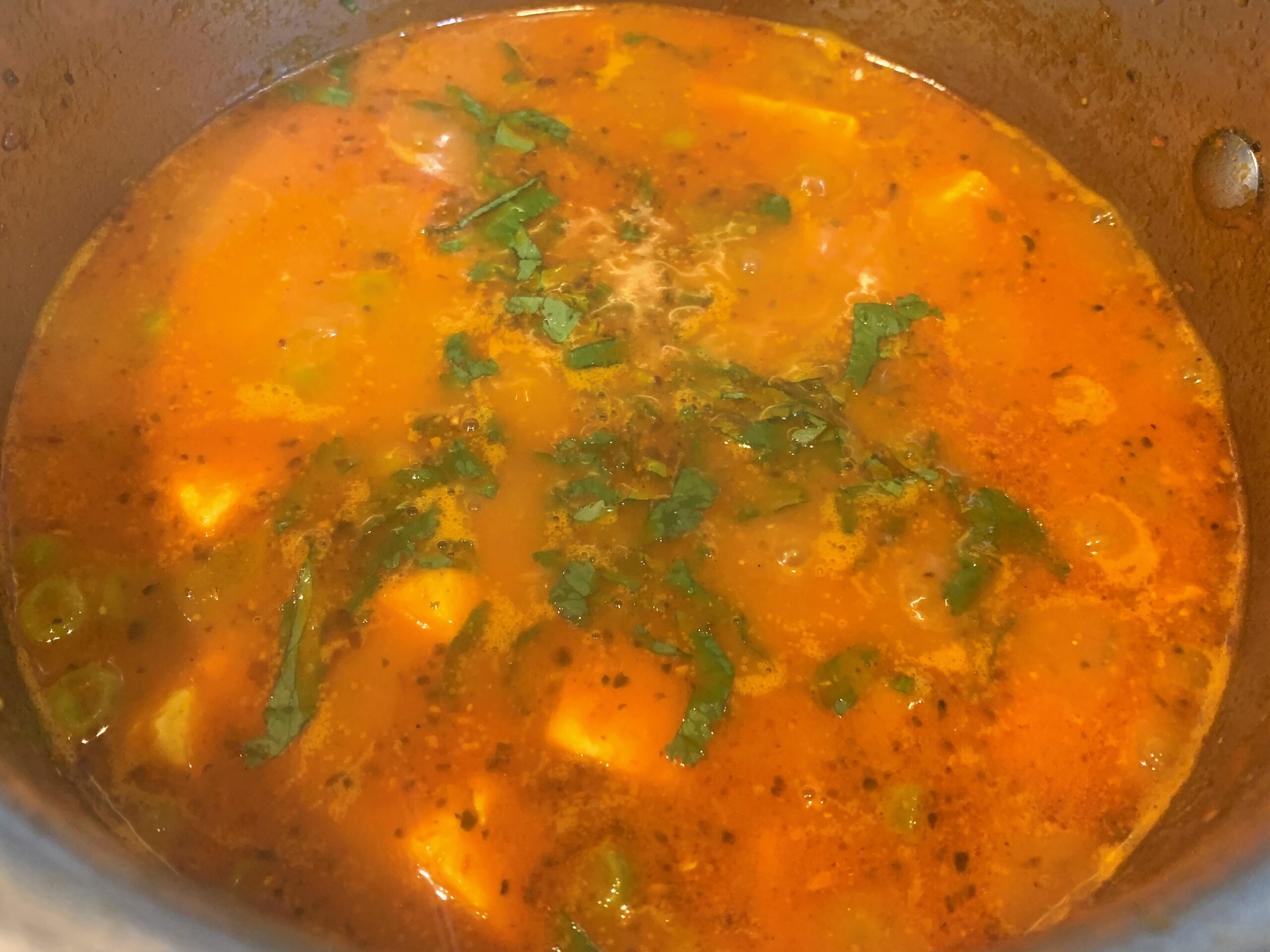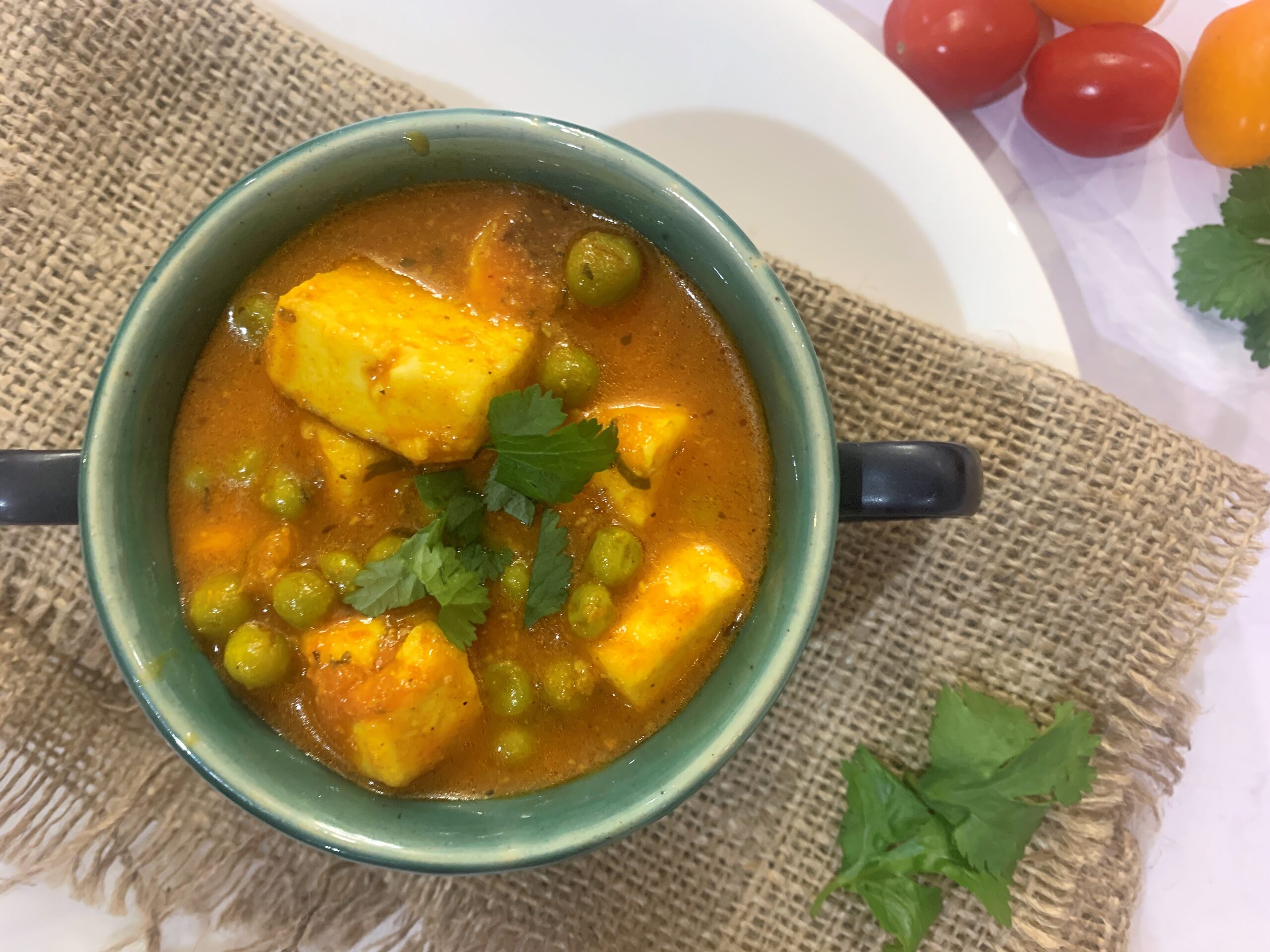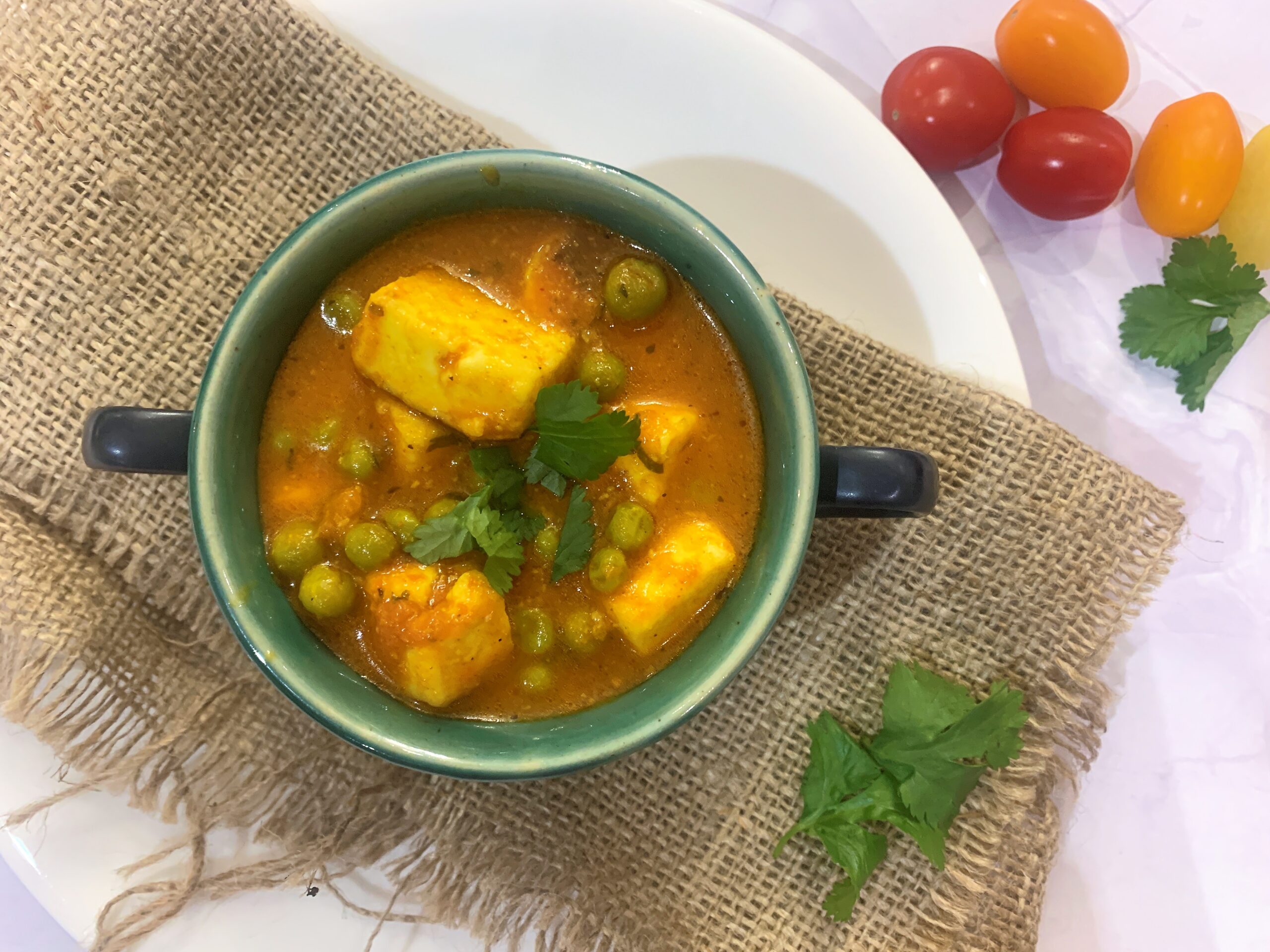 Once the peas are cooked,  add the paneer, garam masala, mango powder and fresh coriander and cook on medium heat for 2-3 minutes.
Serve hot with roti or rice.