Khatta Meetha Petha /Pumpkin Curry
Khatta Meetha Petha is a delicious sweet and sour spiced pumpkin curry.
Sitaphal/ Kashiphal/ petha/ kaddu/ bhopla are just few of the names pumpkin is known by in India. The vibrant pumpkin is one of the world's most versatile vegetable to cook with. It's appearance in the shops signifies the start of cold winter nights and the start of cooking up thick warming soulful dishes.
While growing up, I was not a fan of this dish. However, my mother insisted I try it every time she made it as it is highly nutritious. Pumpkin is not only rich in potassium, phosphorus, vitamins, minerals and dietary fibre but also has high antioxidant level.
Few years ago, while visiting my sister in Delhi, I had the pleasure to eat pethe ki subzi cooked by her mother-in-law. Simple, delicious, and luscious! I was totally in love with the subzi! This dish is inspired by her mother-in-law and my mother as I have used some elements from both styles of cooking.
Making the subzi is quite easy and simple. You can adjust the khatta meetha (sweet and sour) flavours to make it tempting and delicious according to your taste. My mother always added sugar in her subzi. However, depending on the type of pumpkin I am using (the natural sweetness of pumpkin) and also my mood, I adjust the sugar. I think the pumpkin sits on the fence of sweet and savoury dishes and works amazingly well for both.

If you are into your vegetable curries then this one is a must, it is easy and quick to make and works as the most perfect side dish to any Indian main.
Ingredients
1 kg pumpkin/ kaddu/sitaphal
2 teaspoons mustard oil
1 teaspoon cumin seeds
½ teaspoon mustard seeds
½ teaspoon onion seeds
½ teaspoon fenugreek seeds
½ teaspoon fennel seeds
Pinch of asafoetida
2 roughly chopped green chili
1 tablespoon ginger juliennes
3-4 tablespoons fresh mint leaves
½ teaspoon turmeric powder
1 tablespoon coriander powder
1 teaspoon mango powder
1 teaspoon red chili powder
1 teaspoon sugar (optional)
Salt to taste
Directions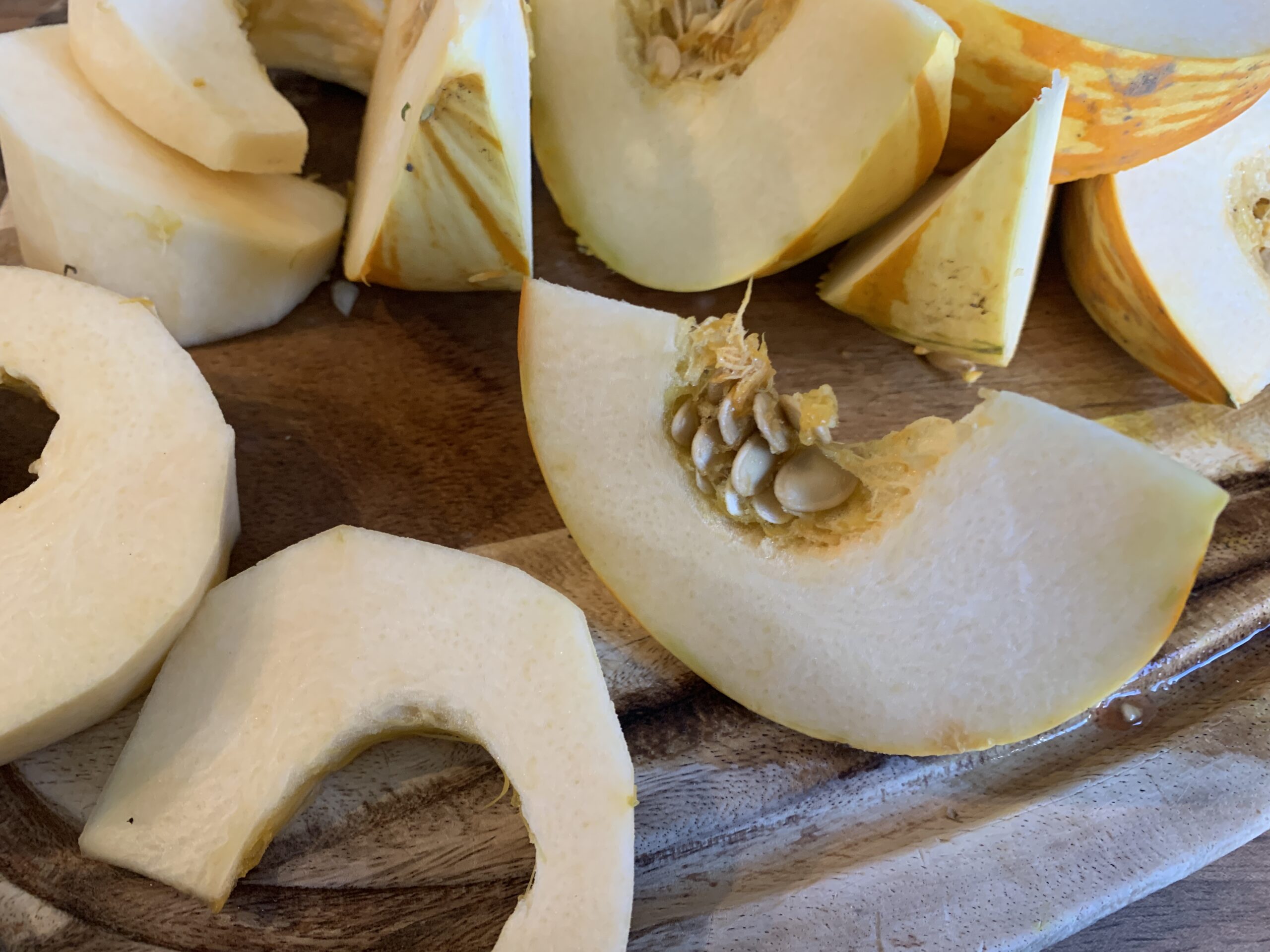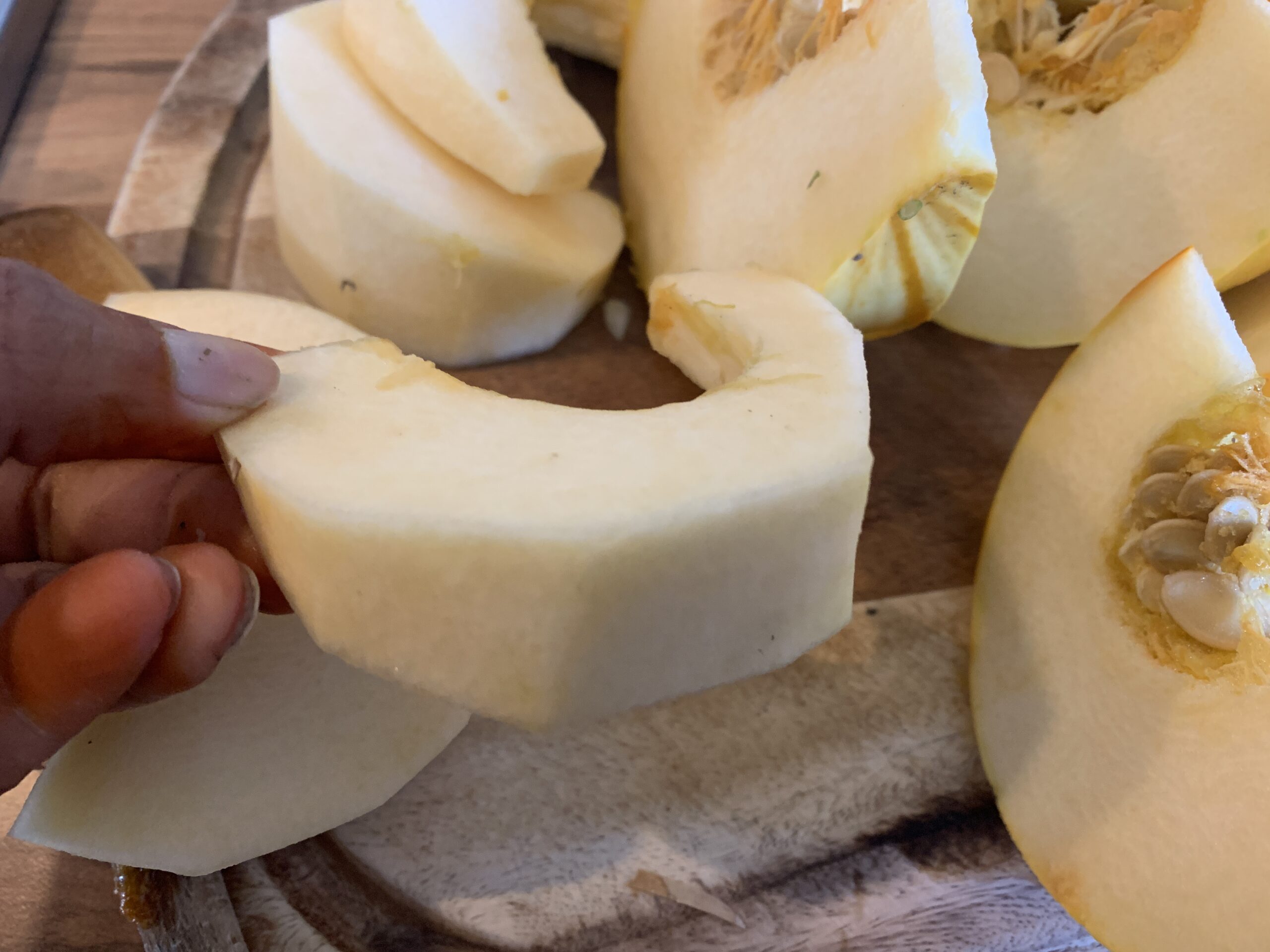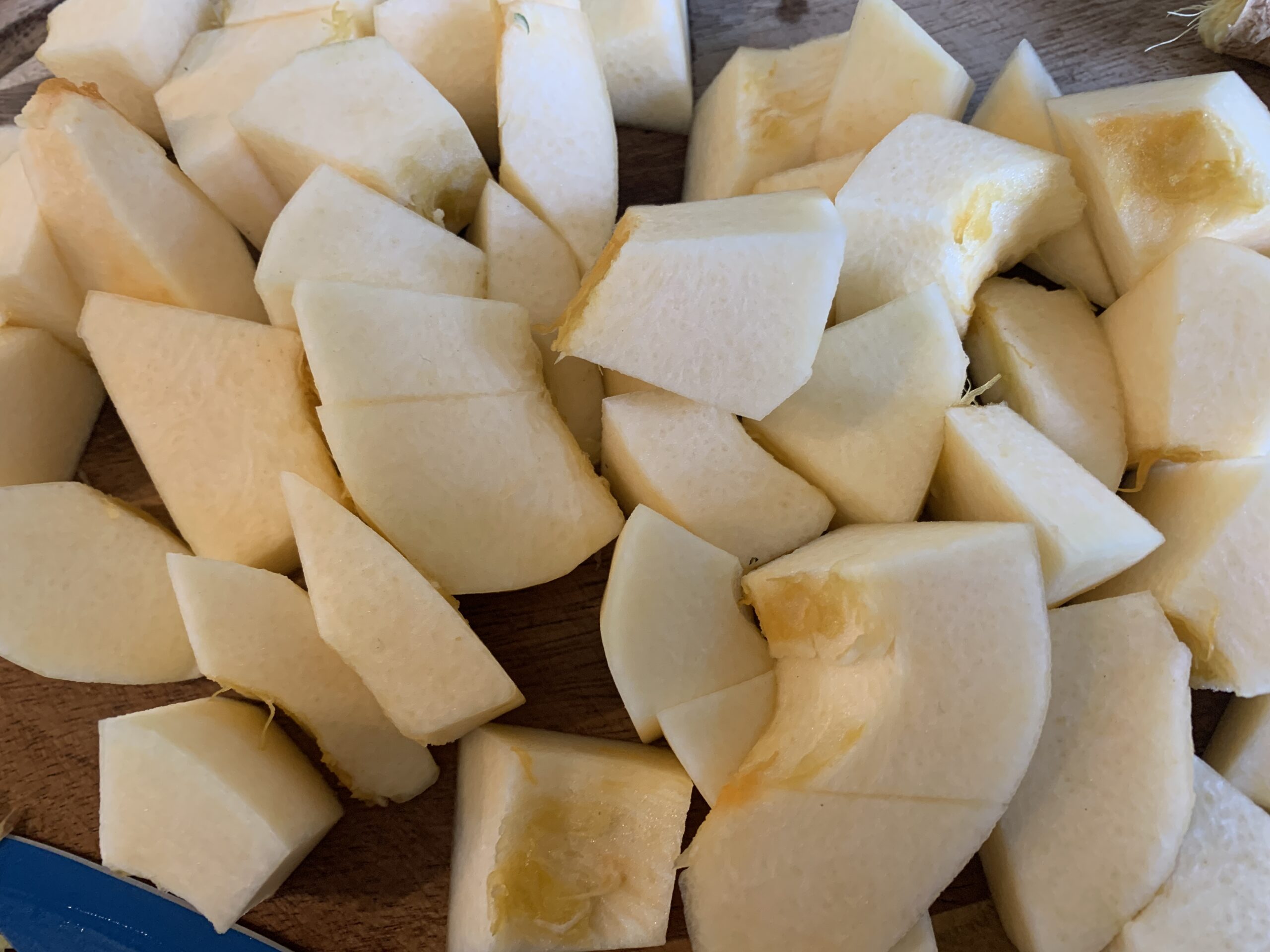 Wash the pumpkin, peel, remove the seeds and then chop into medium size pieces.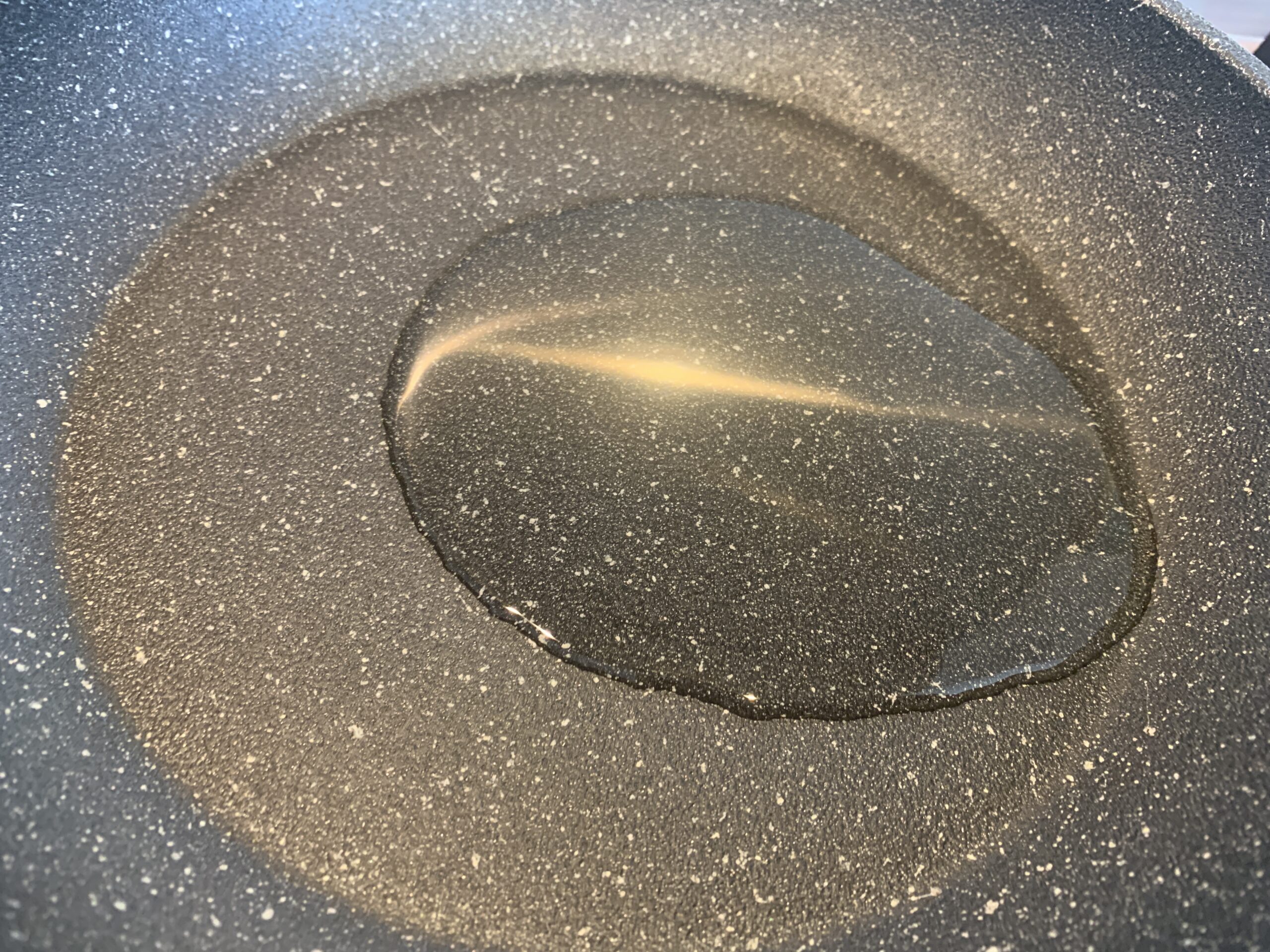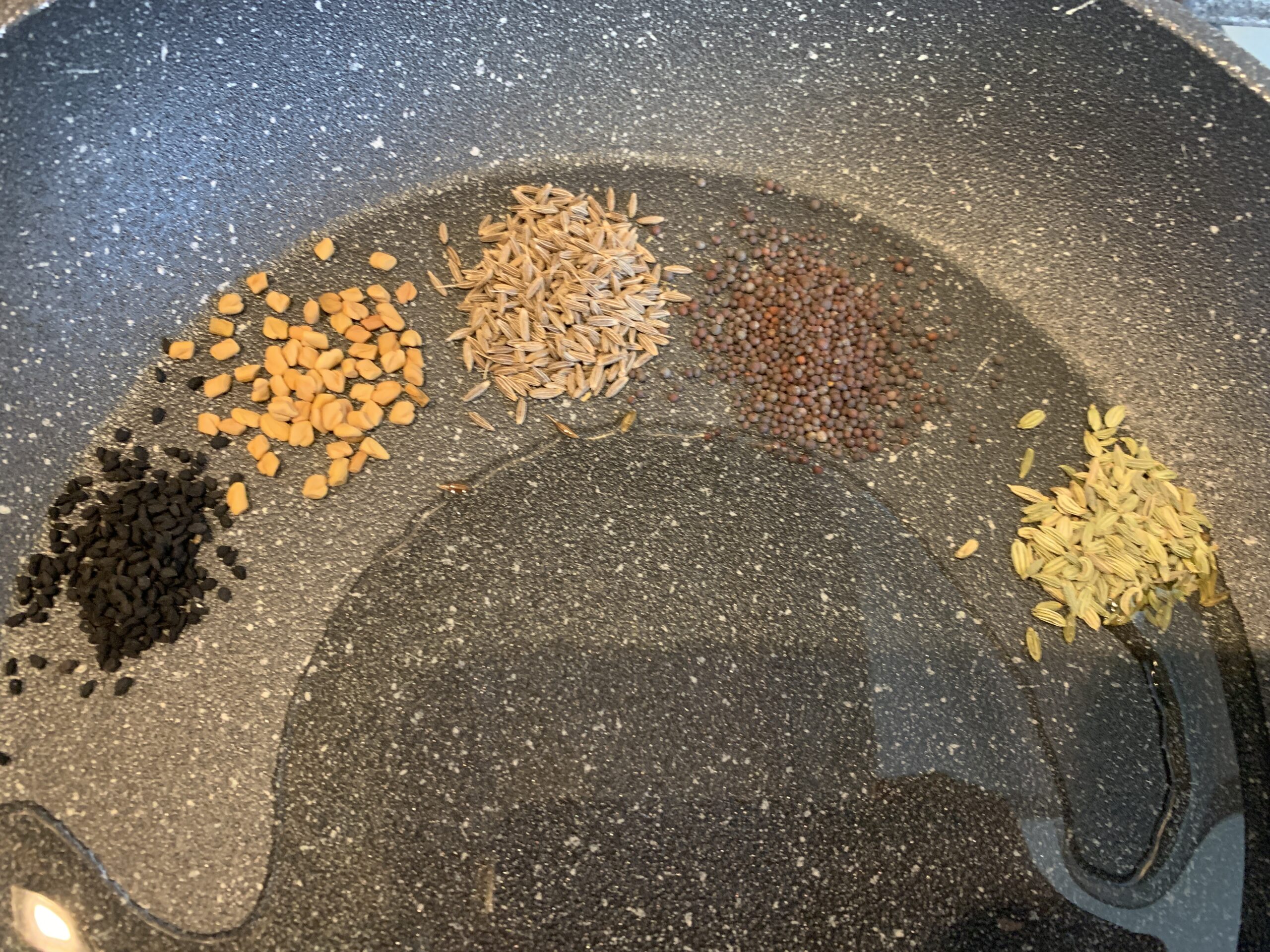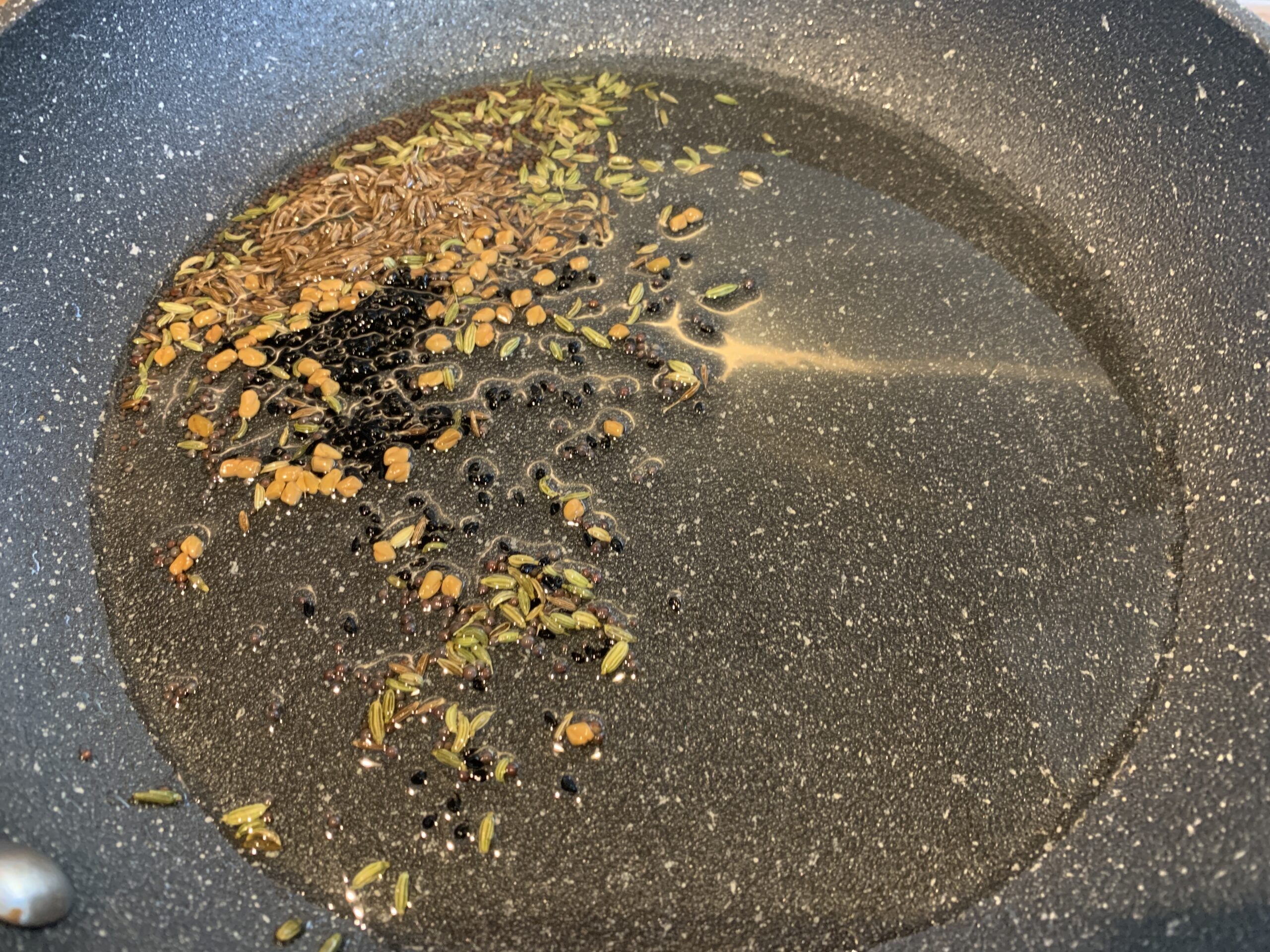 Heat oil in a pan and add cumin seeds, mustard seeds, onion seeds, fenugreek seeds and fennel seeds.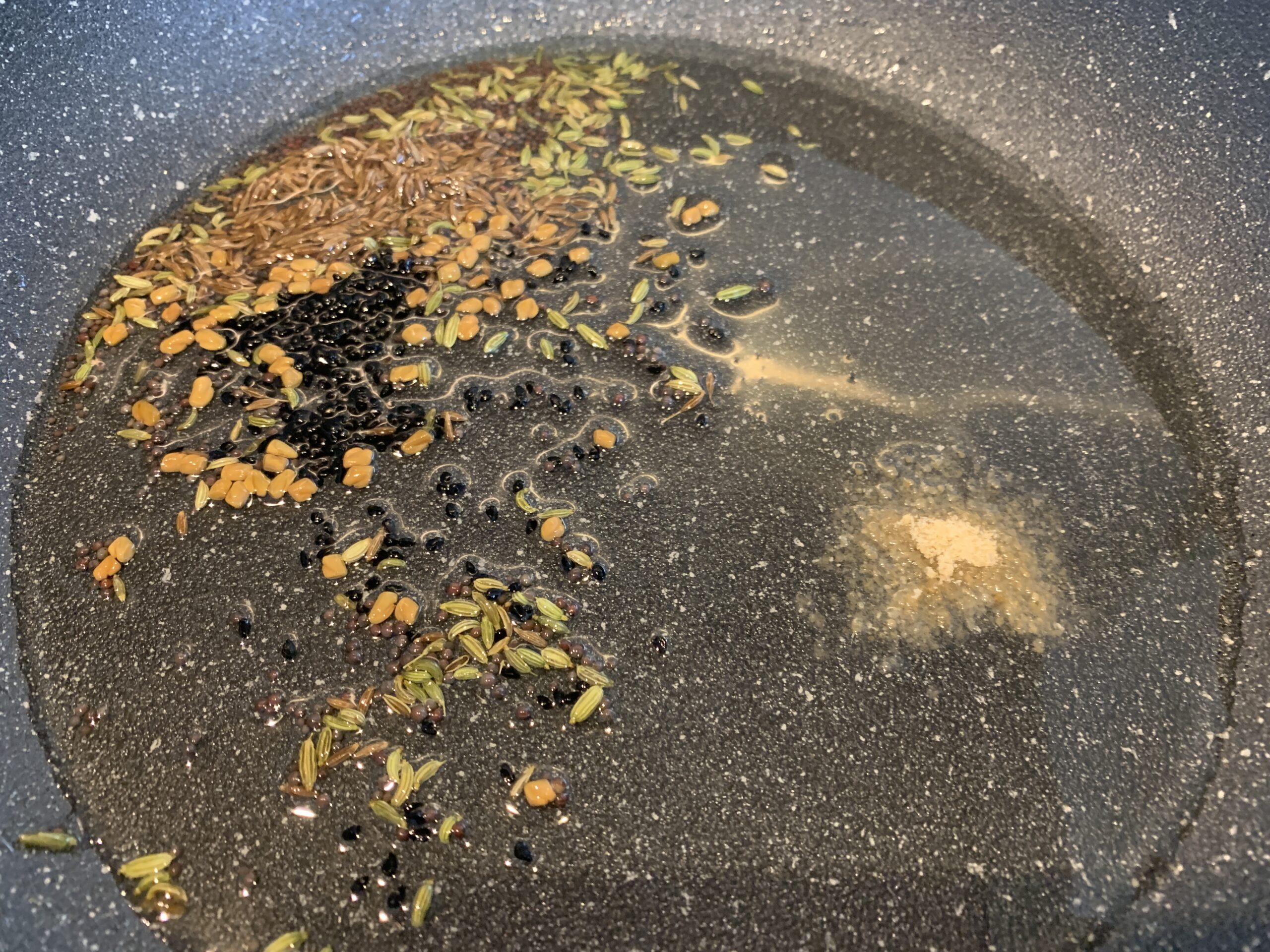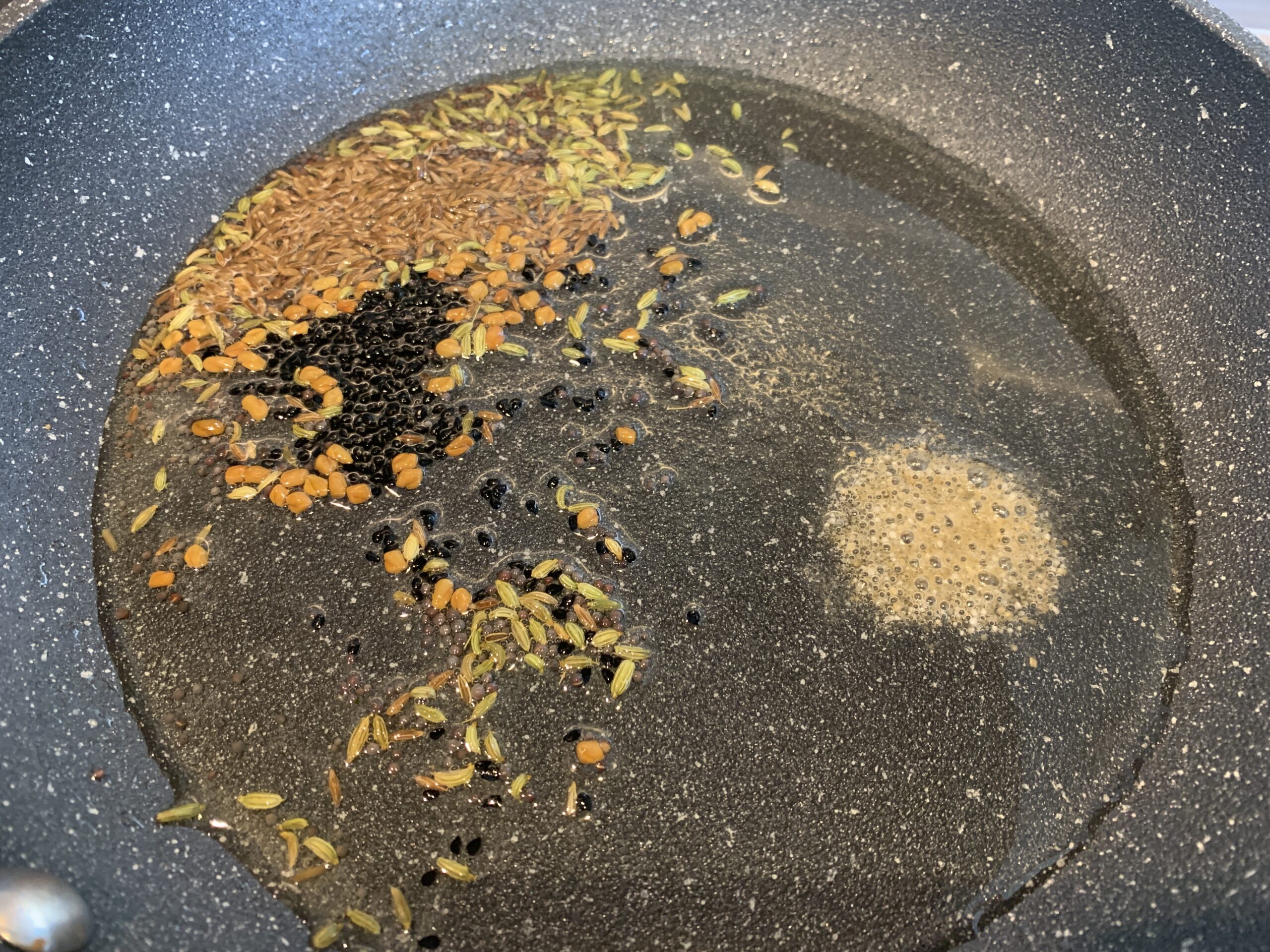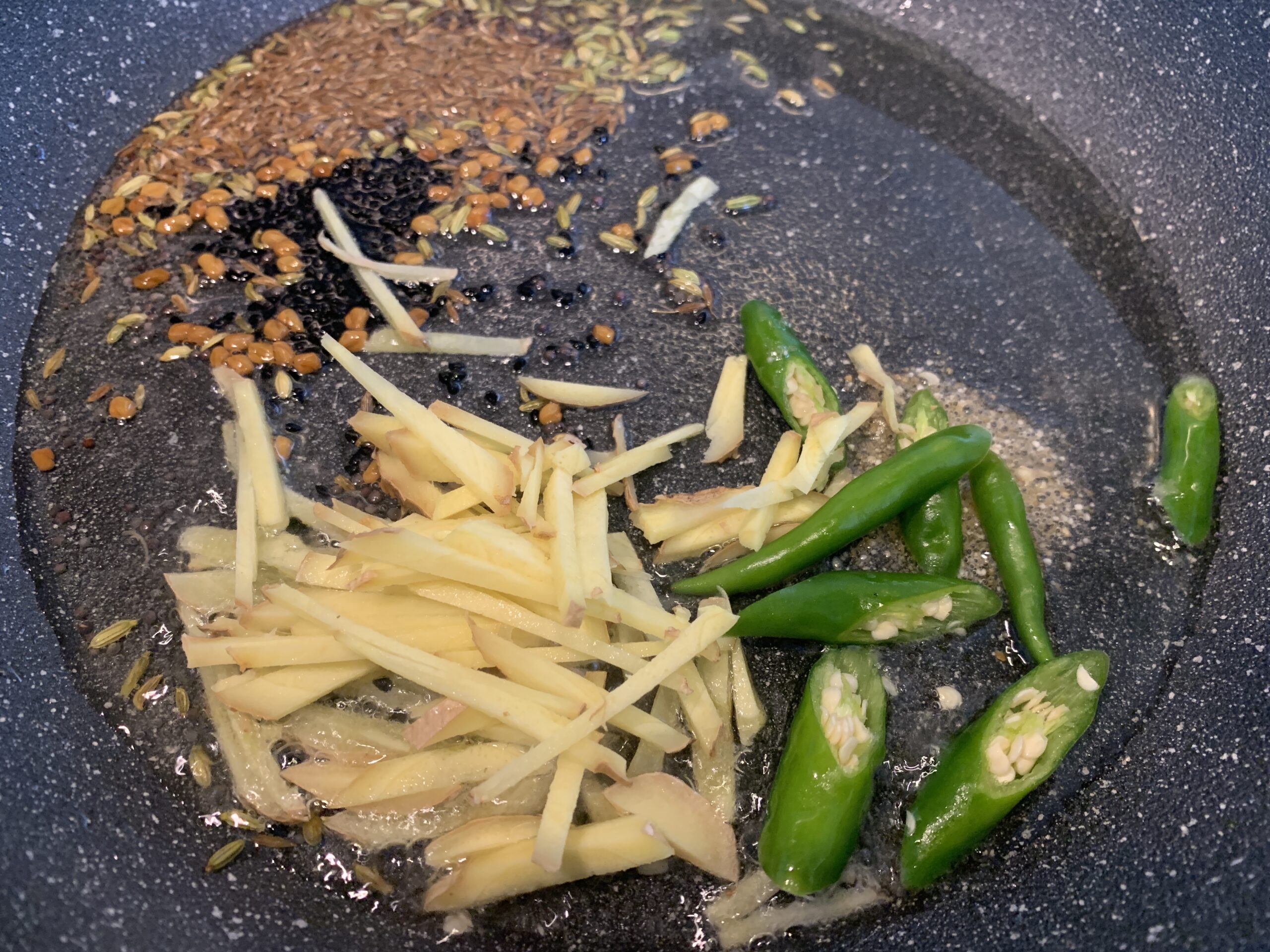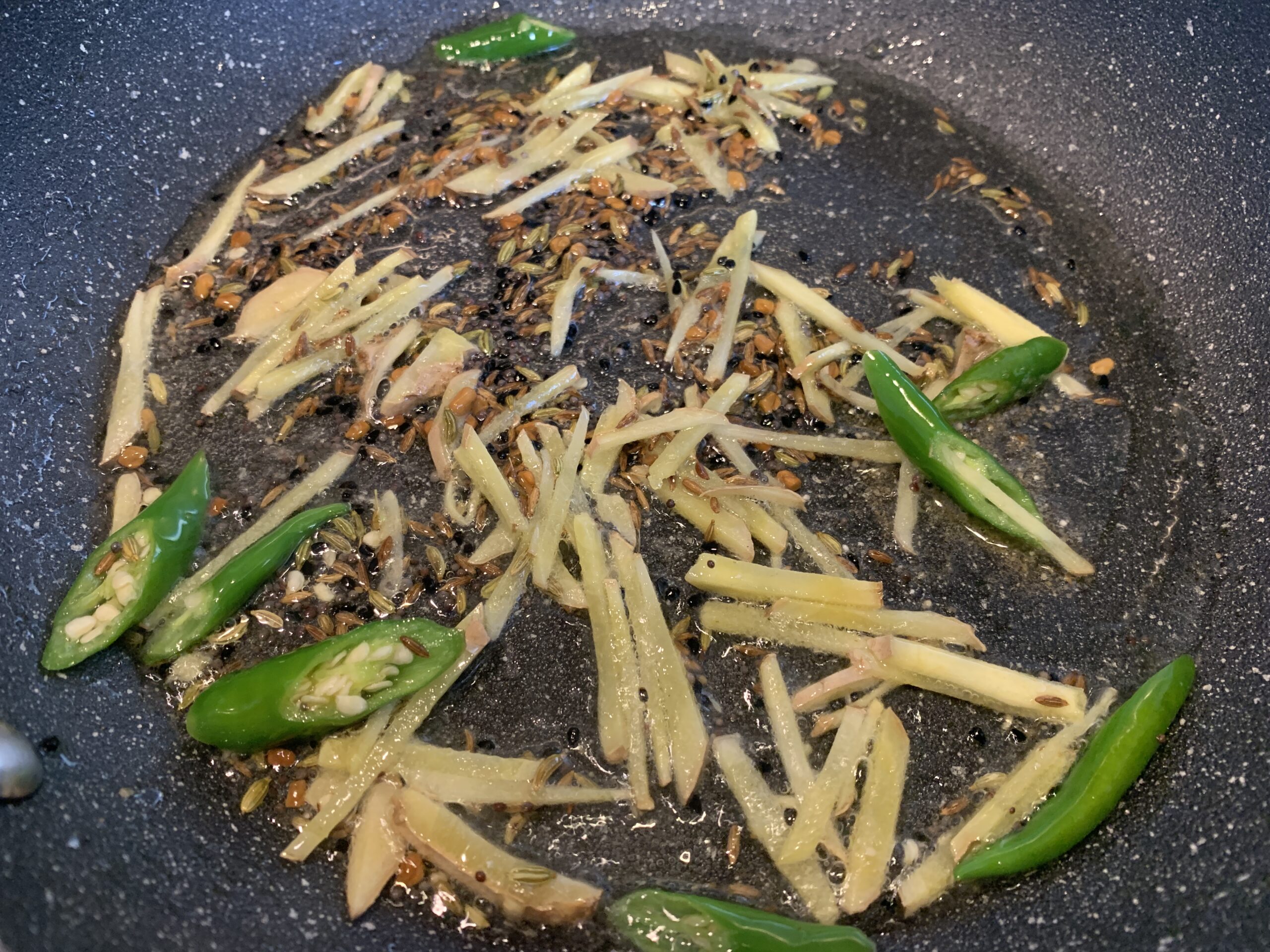 When they start crackling then after few seconds add asafoetida and the ginger and green chillies and sauté for a minute.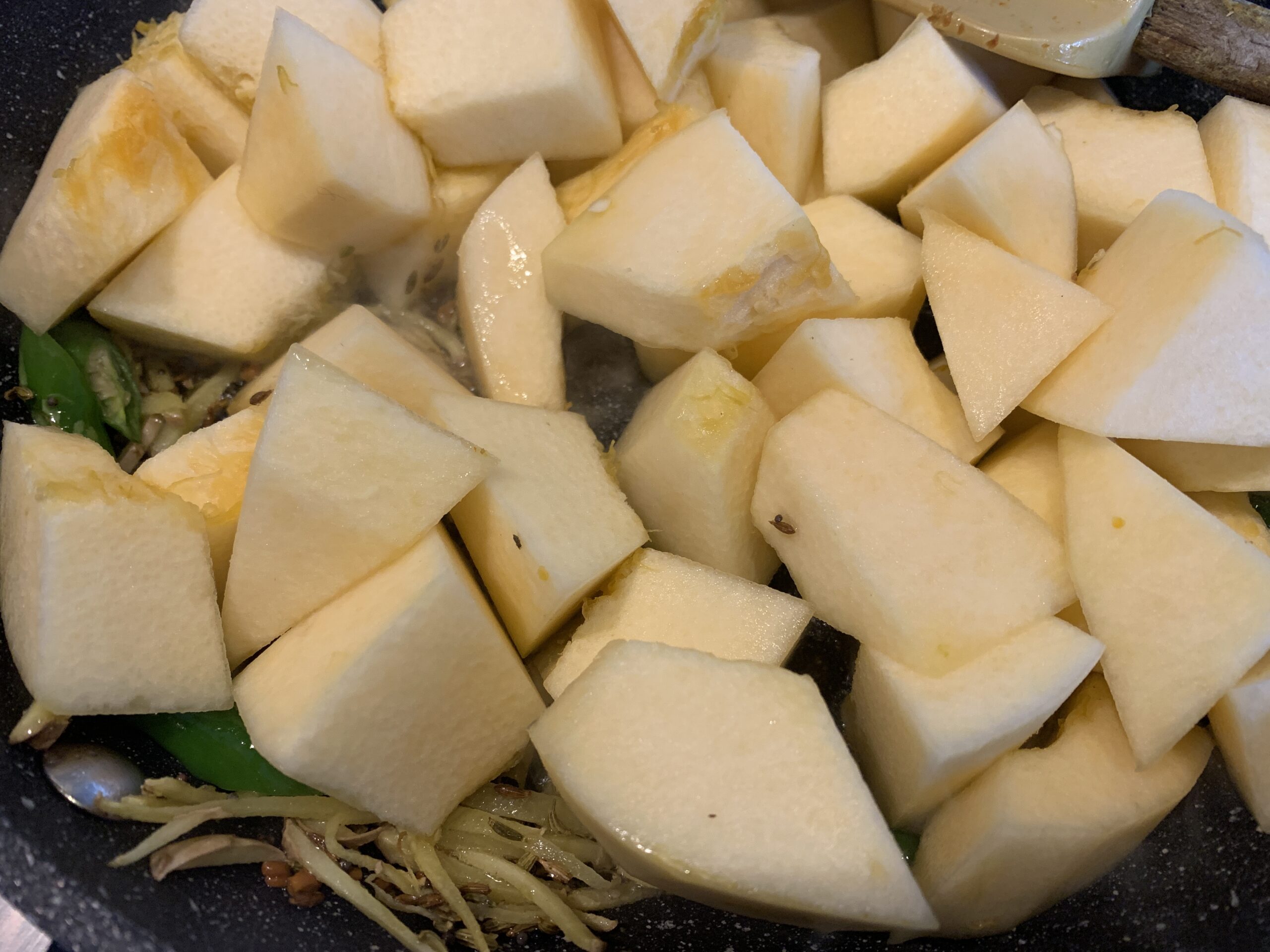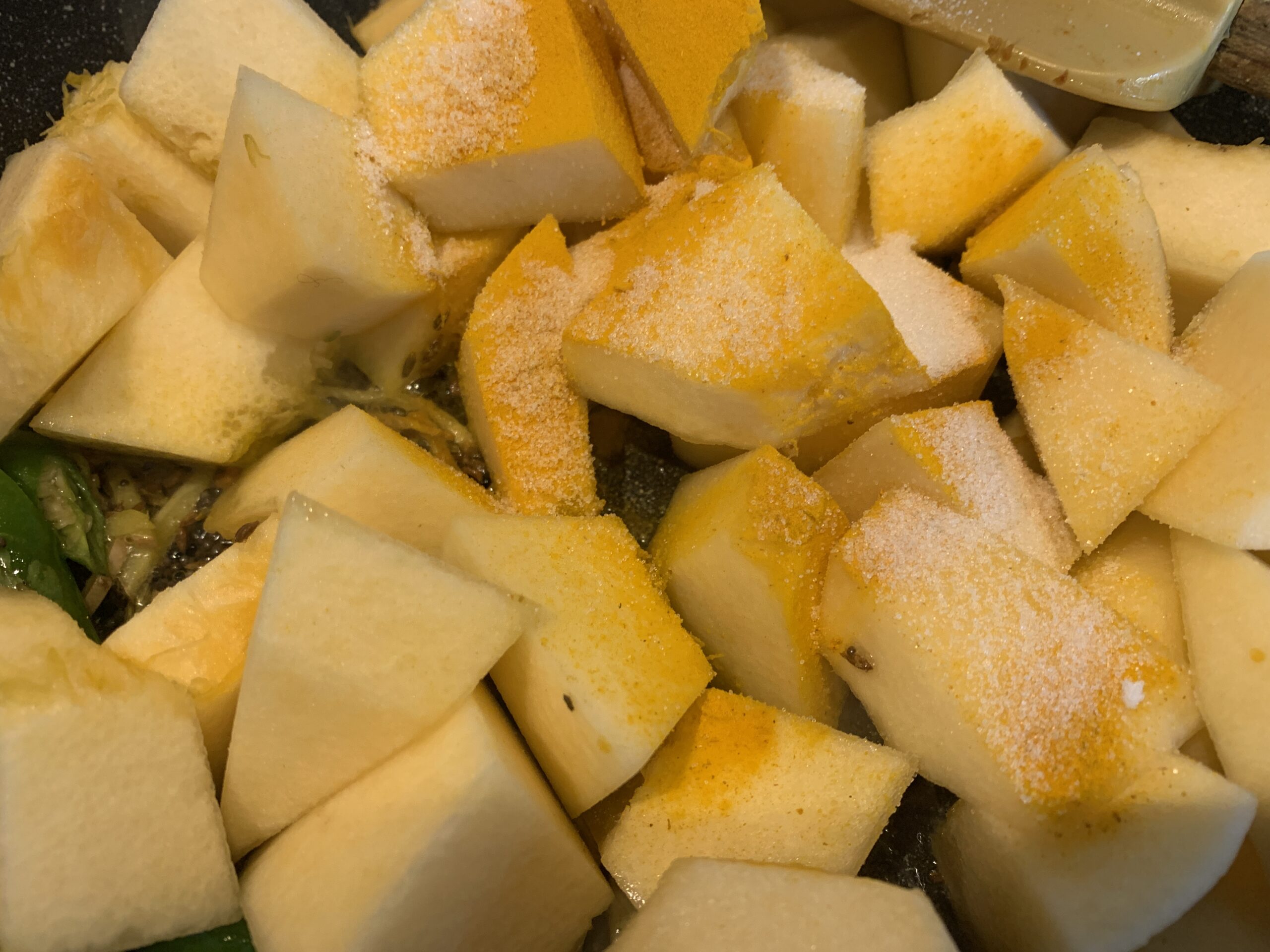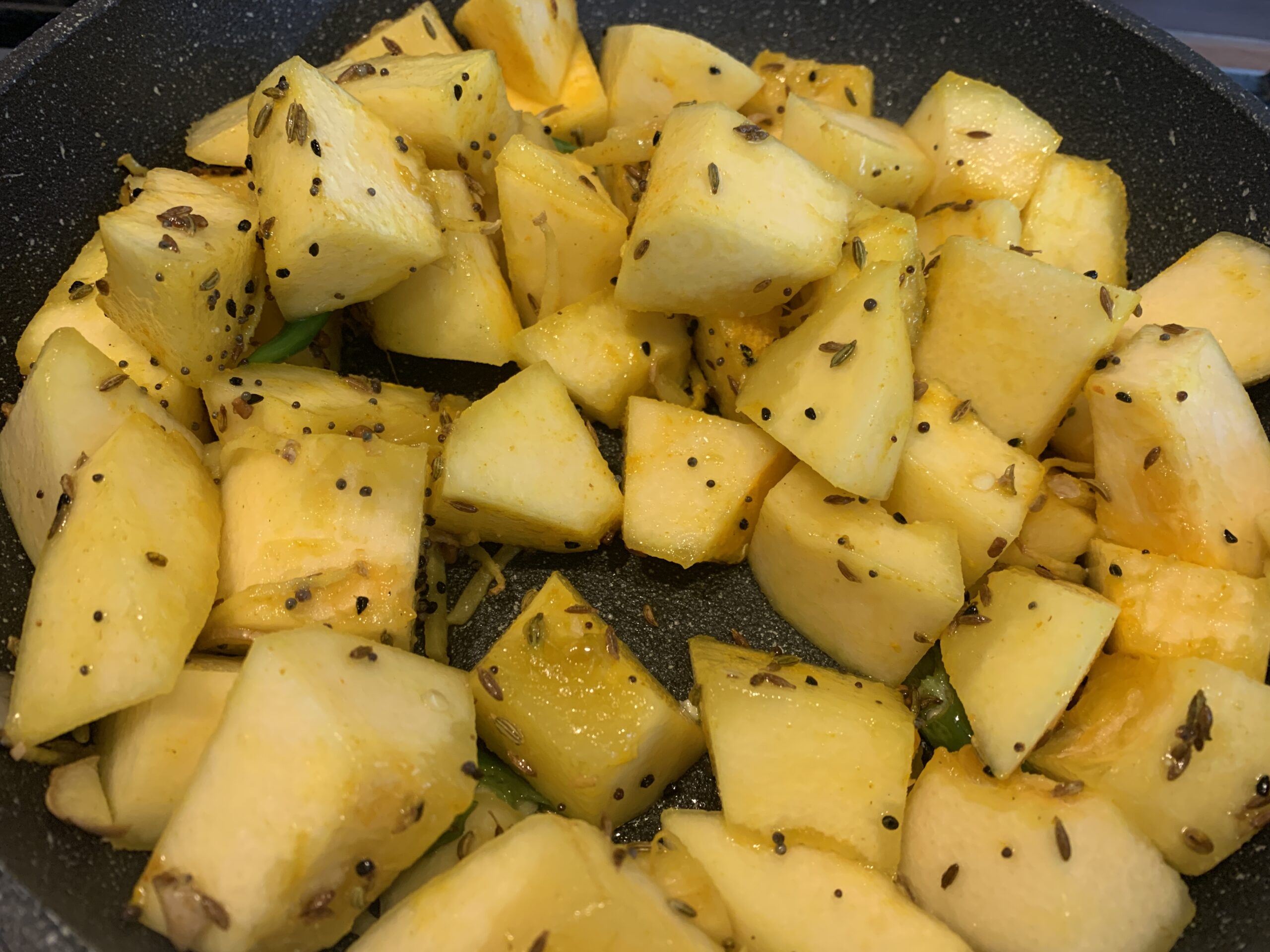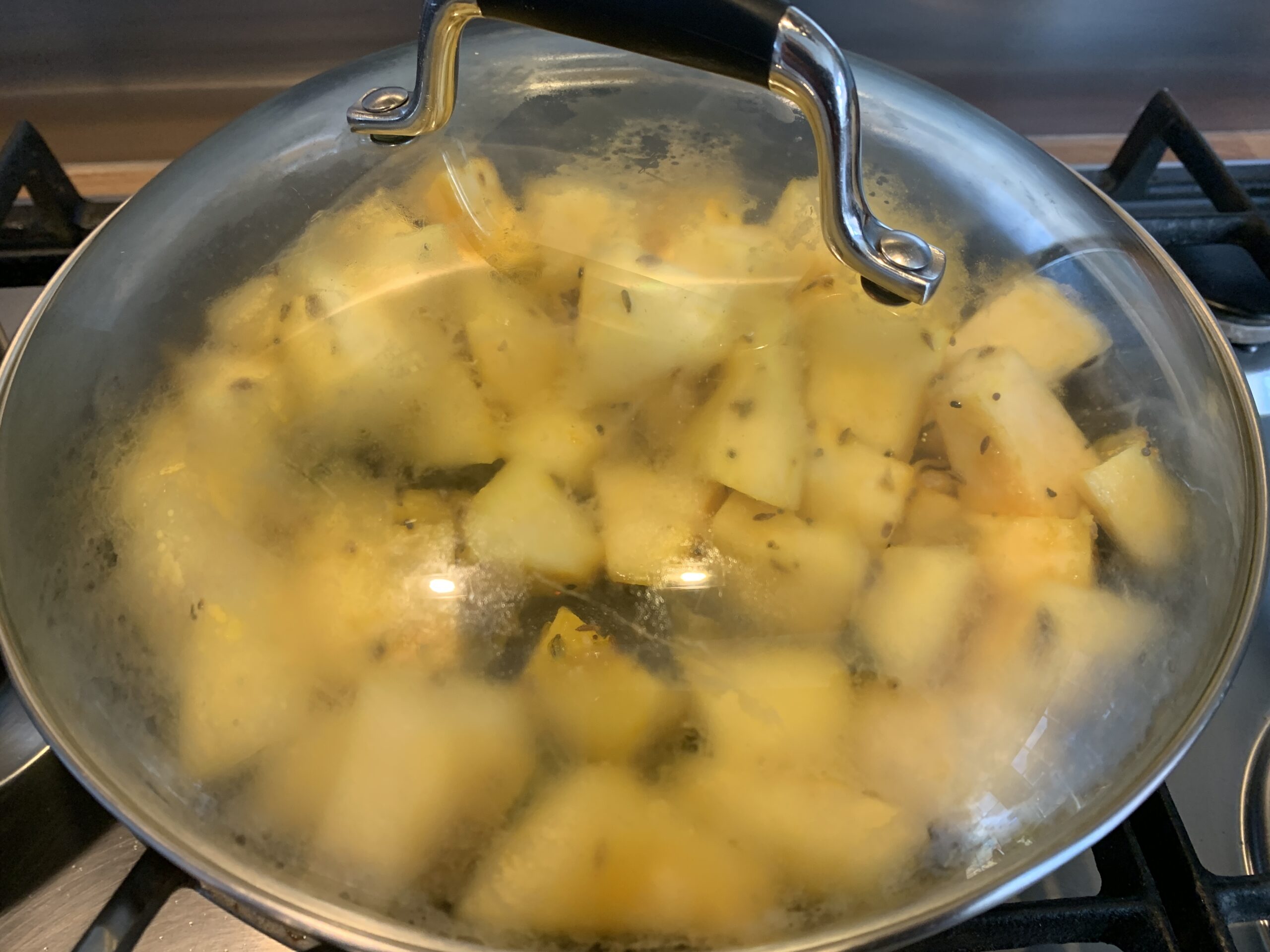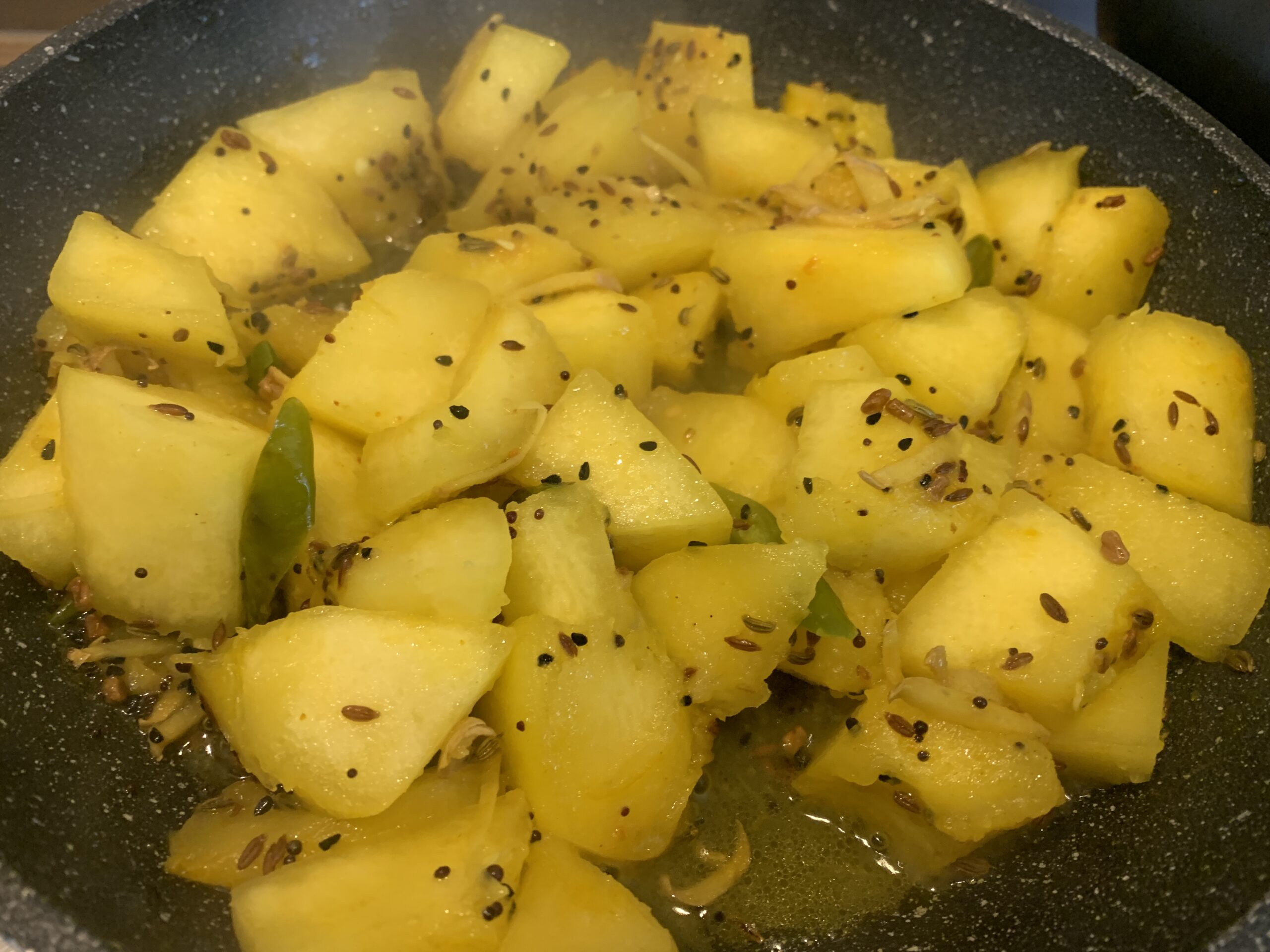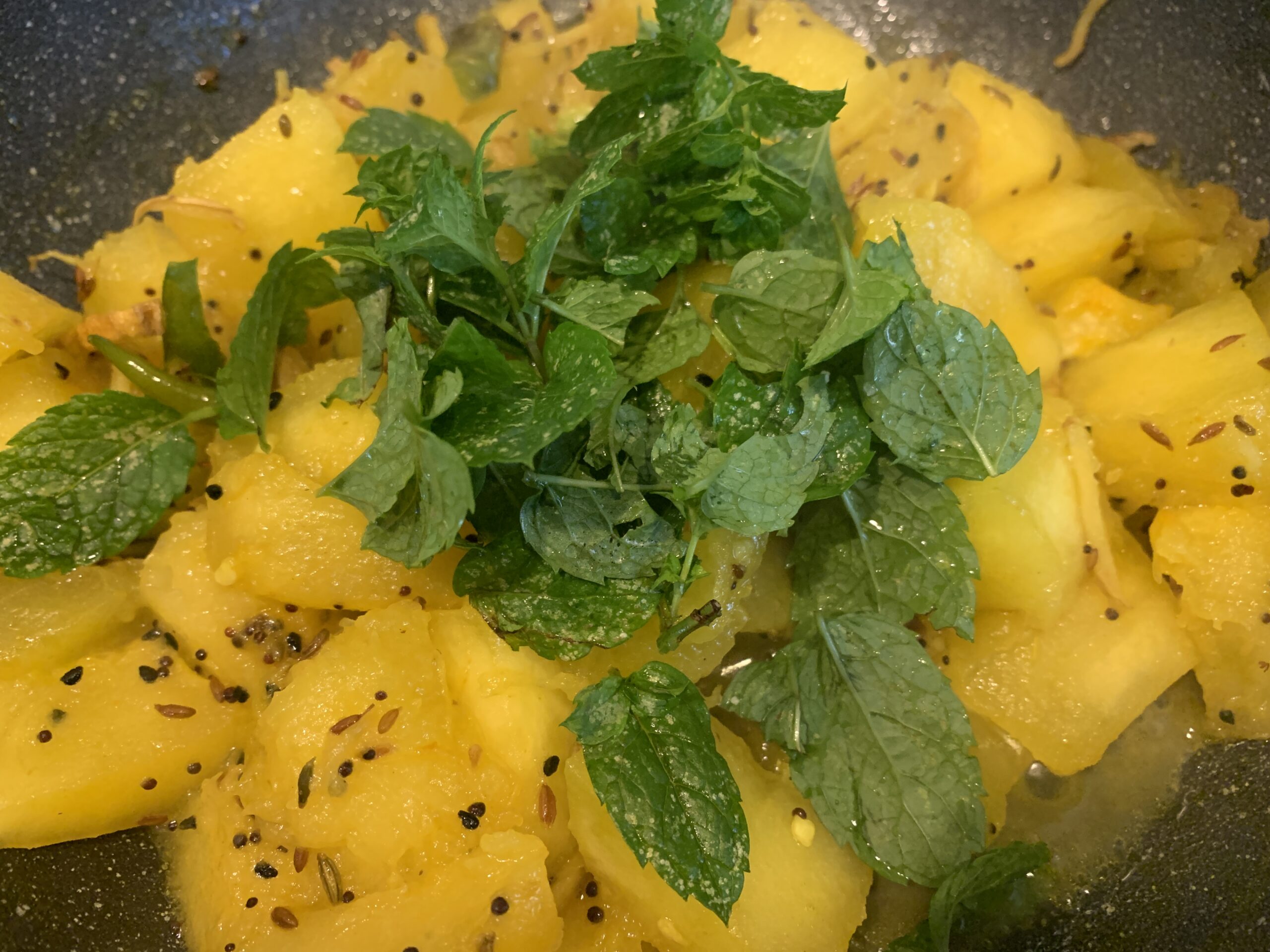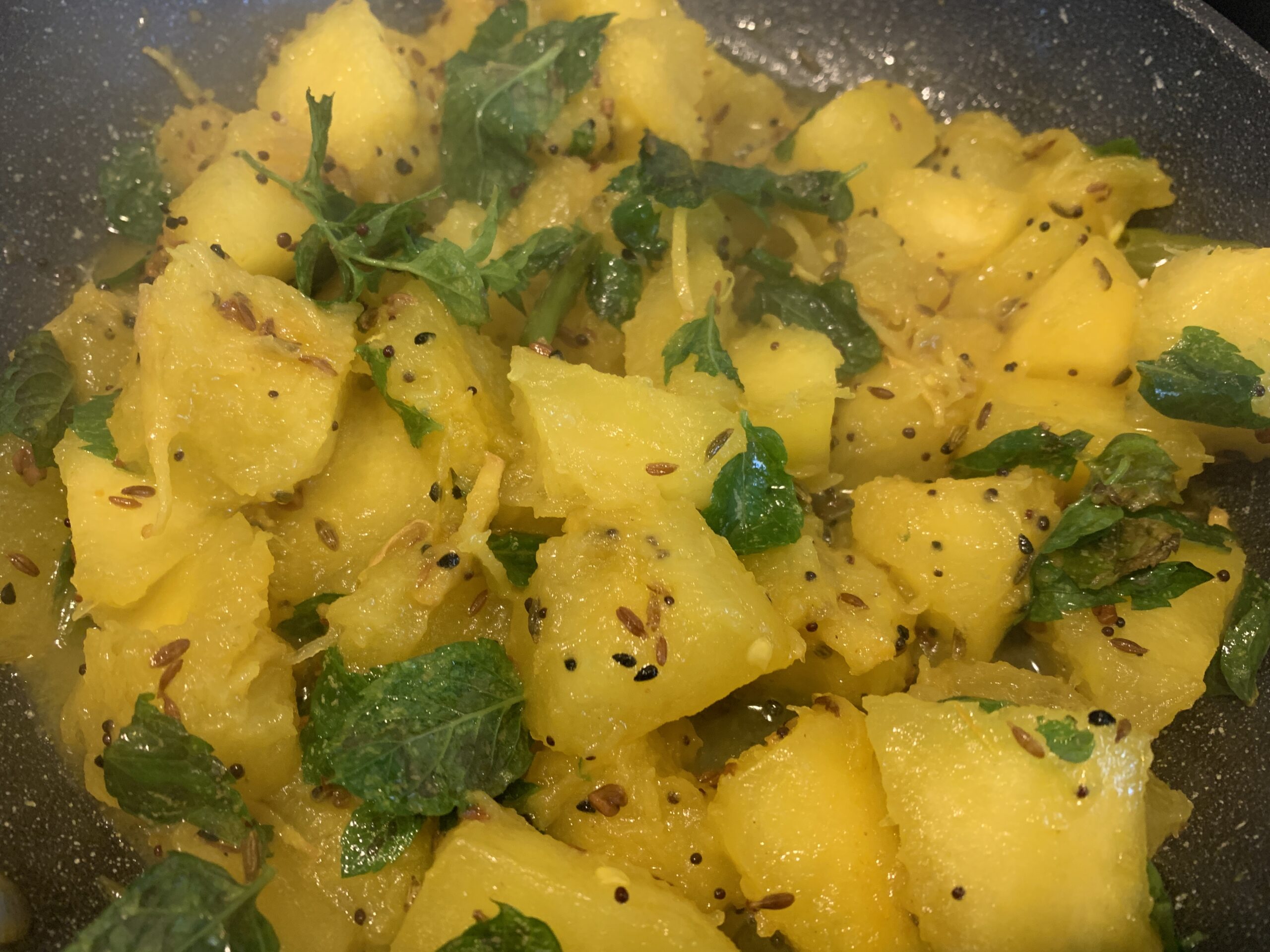 Add chopped pumpkin, salt and turmeric powder and mix well.
Now cover the pan with a lid and cook on low heat stirring every 2-3 minutes. It may take about 7-8 minutes (depending on the pumpkin used) to cook completely. When pumpkin become soft then add mint leaves and mix.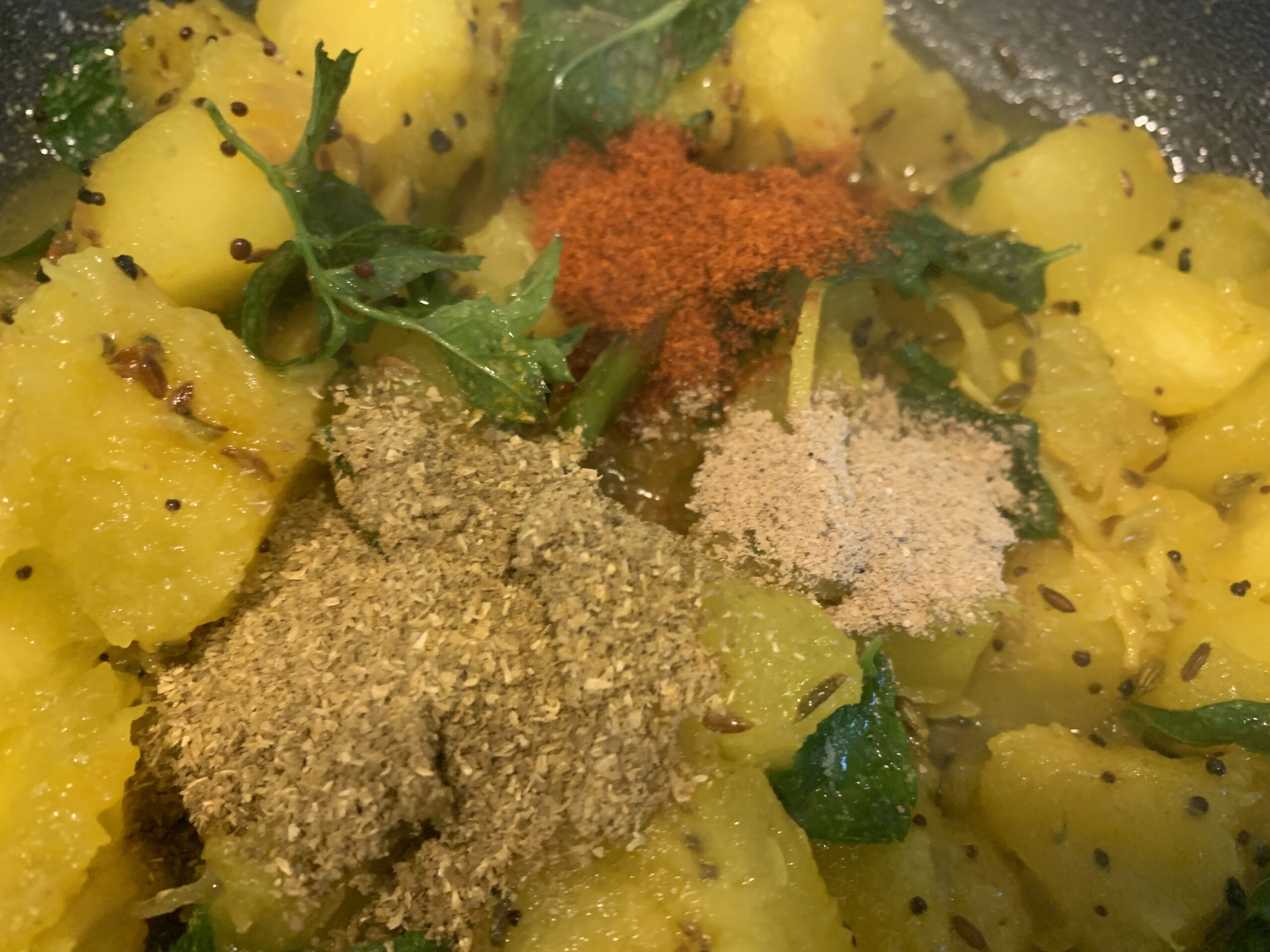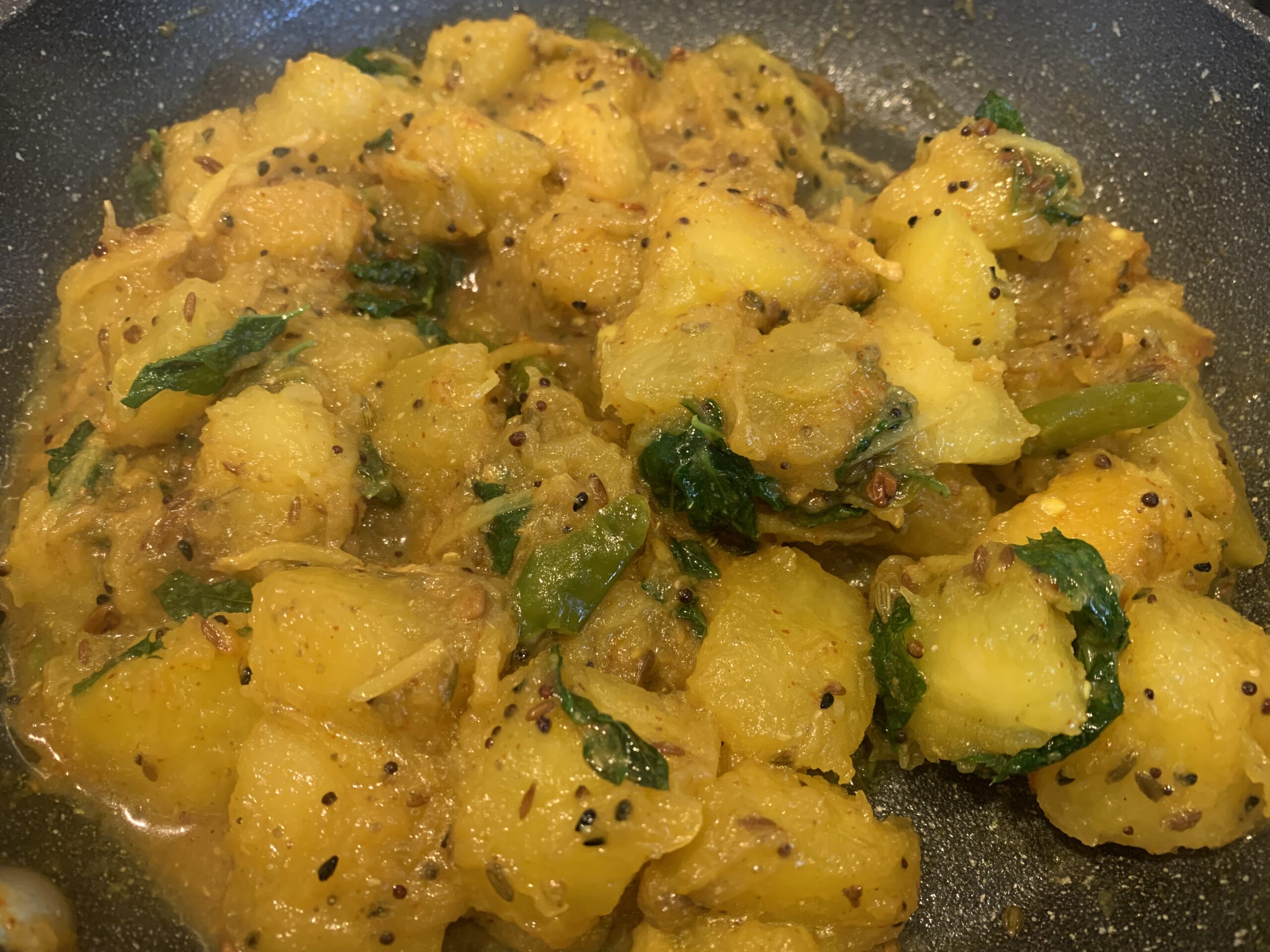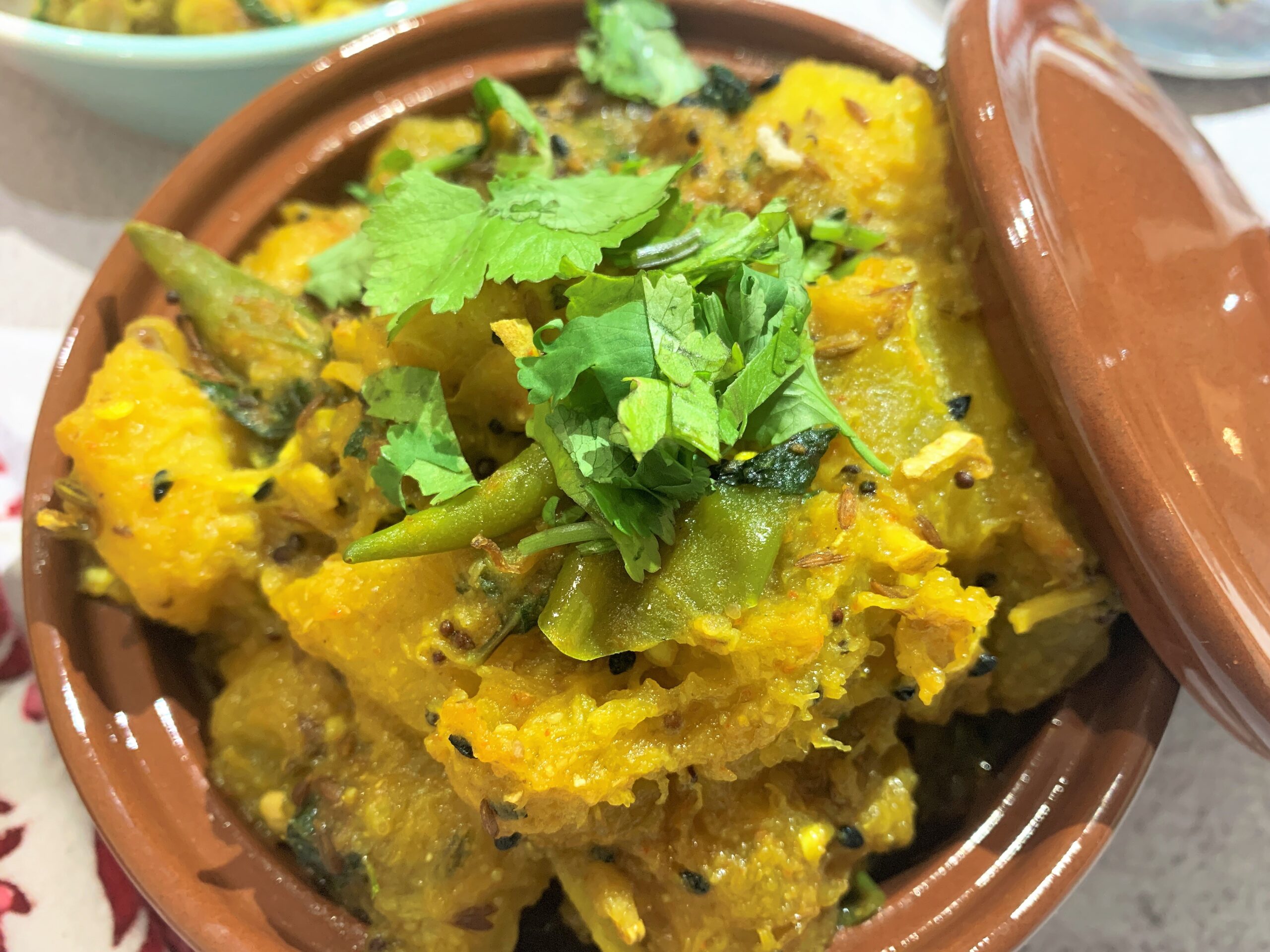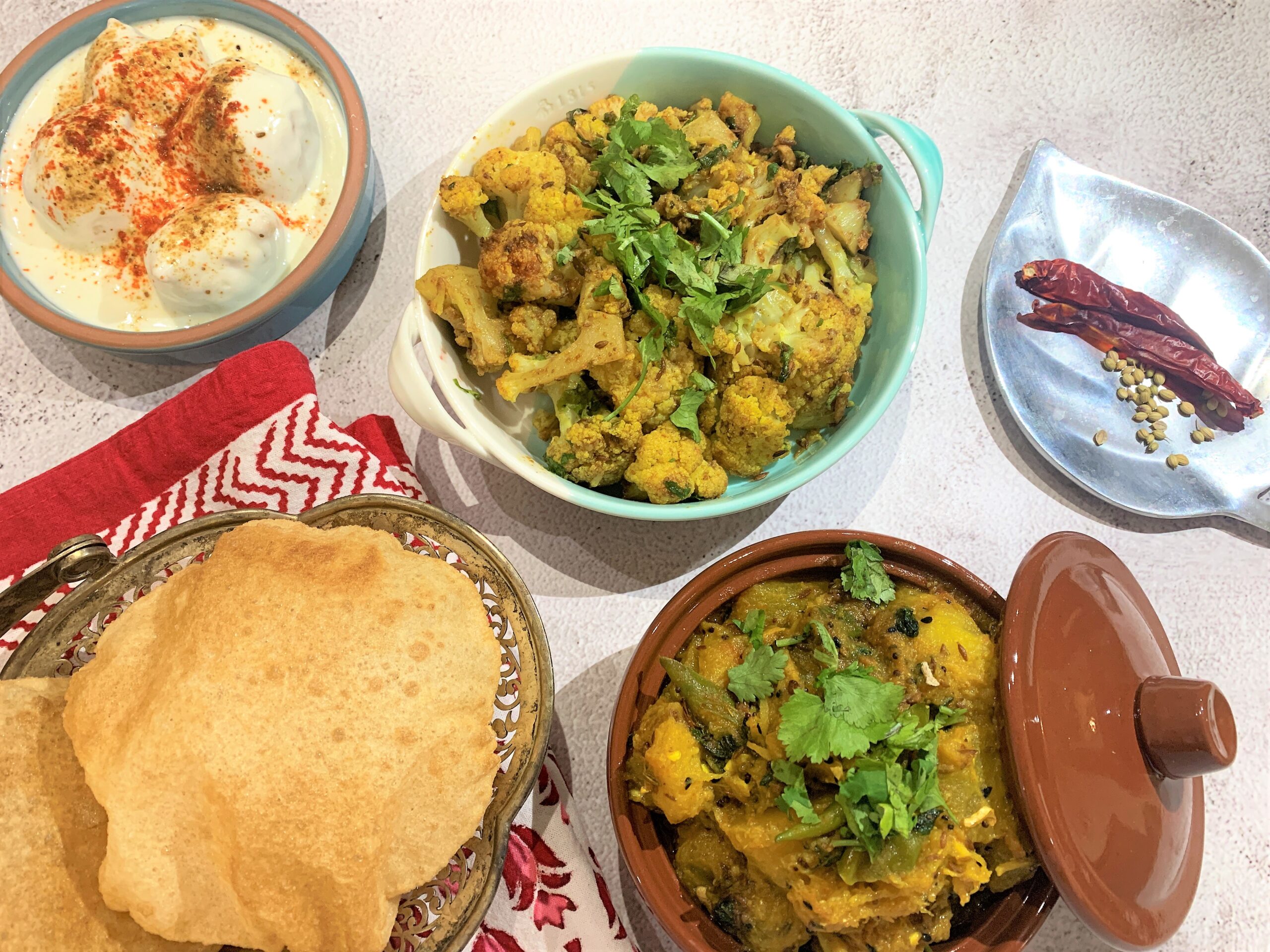 Add red chili powder, coriander powder, mango powder and sugar (optional) and mix gently.
Serve hot with poori, paratha or roti and rice.