Eggless Mango Mousse
Eggless Mango Mousse is a delicious recipe of a silky melt in the mouth dessert prepared with mango puree and cream topped with fresh mango pulp for an extra punch of tropical flavour.
I often say that I am intimidated by desserts because they require another level of patience which I usually can't be bothered with and have recently been trying simple, easy desserts like my mango panna cota and then vanilla panna cotta. Making those recipes gave me the courage to try some other recipes which are refreshing, light, delicious and doesn't need a lot of weighing and meticulous planning.
This Eggless Mango Mousse is one of those desserts! Simple quick and one can dress it up any way. You can make it fancy by setting it in individual ramekins or just a family sharer in one dessert bowl. Whatever, you choose to do the result is simply irresistible. This is also one of those forgiving recipes wherein you can do lots of variations. Layer it with mango pulp or just chopped fruit- the choice is yours! I like a layer of mango puree with each mouthful of mousse for a different texture, but the mango puree can just be added to the cream for simplicity and ease (the end result will still be as delicious). The options and flavour variations are endless! Serve it with finely chopped mango or fresh fruit or some mango coulis or just eat on its own. It is a delicious gluten-free dessert that can be prepared ahead of time.
When you're looking for and easy delicious dessert, look no further than this eggless mango mousse for inspiration!
Other easy recipes you might like to try are Chocolate Souffle, White Chocolate Mango Mousse, Mango Paleta, and Mango Cake to name a few.
Ingredients
1 cup heavy whipping cream (chilled)
1 cup mango pulp/puree
½ teaspoon cardamom powder
1 teaspoon sugar
2 gelatine leaf
Other Ingredients
¼ cup finely chopped mangoes
Cocktail cherry
Mint for garnish
Directions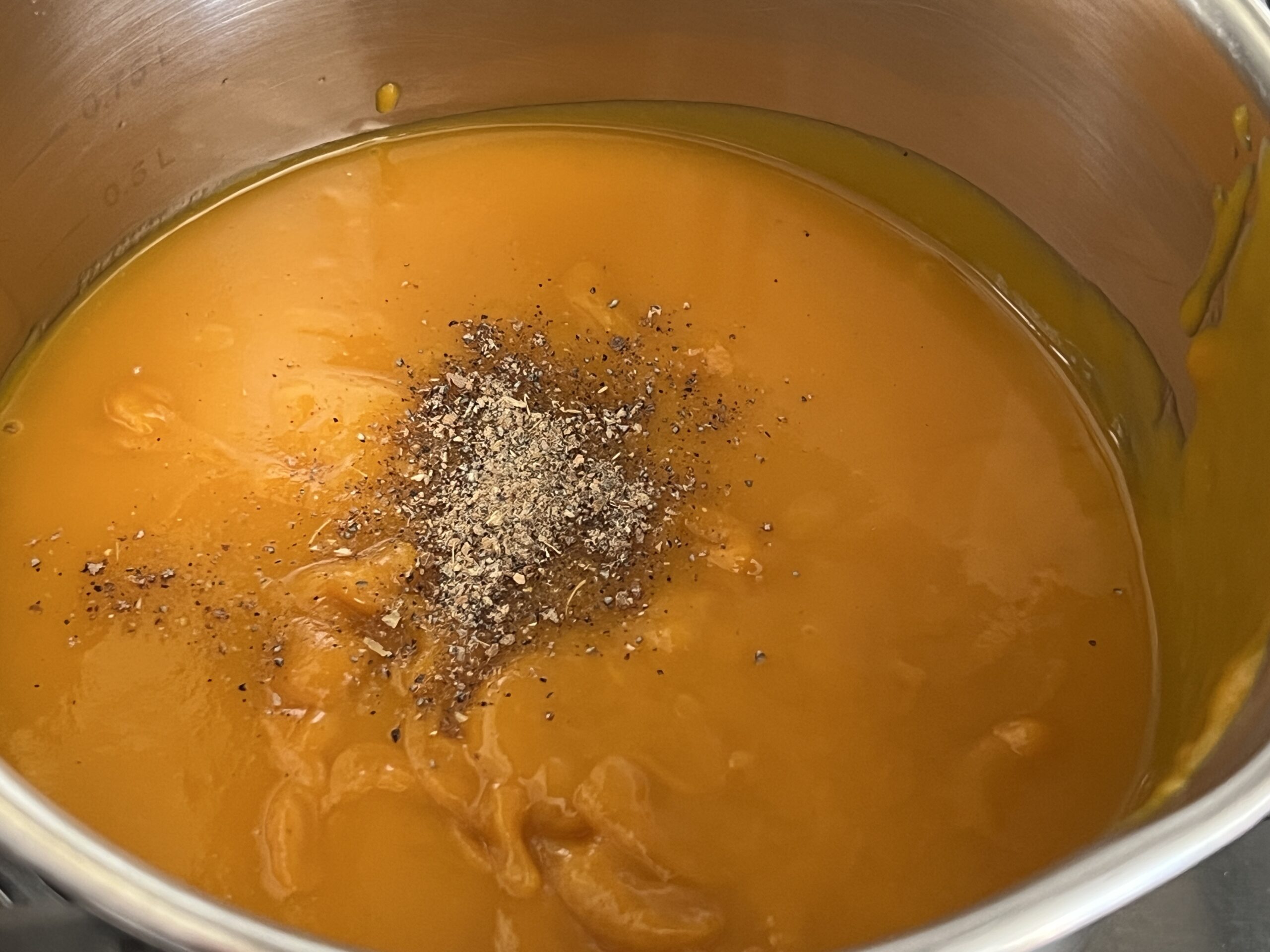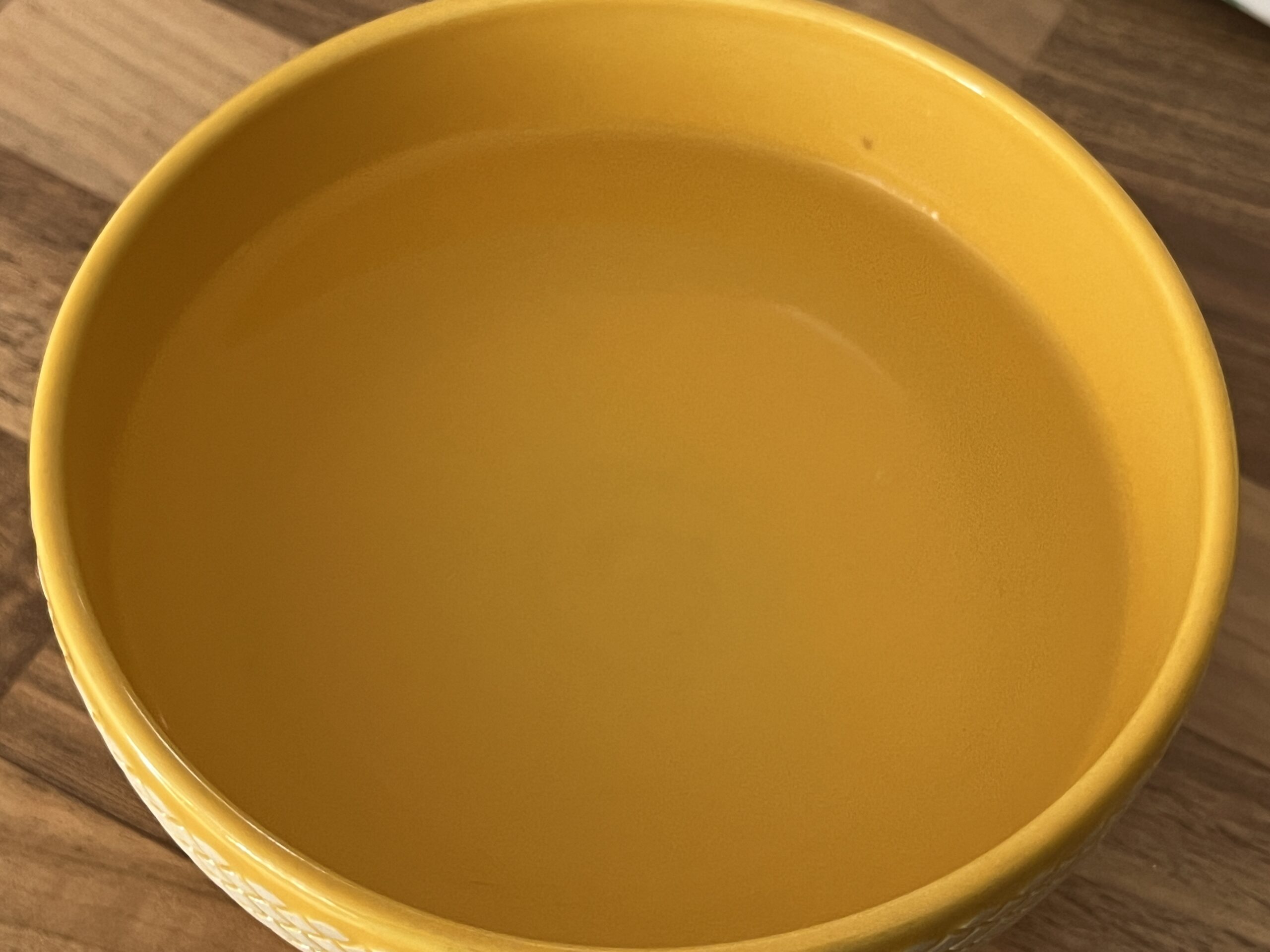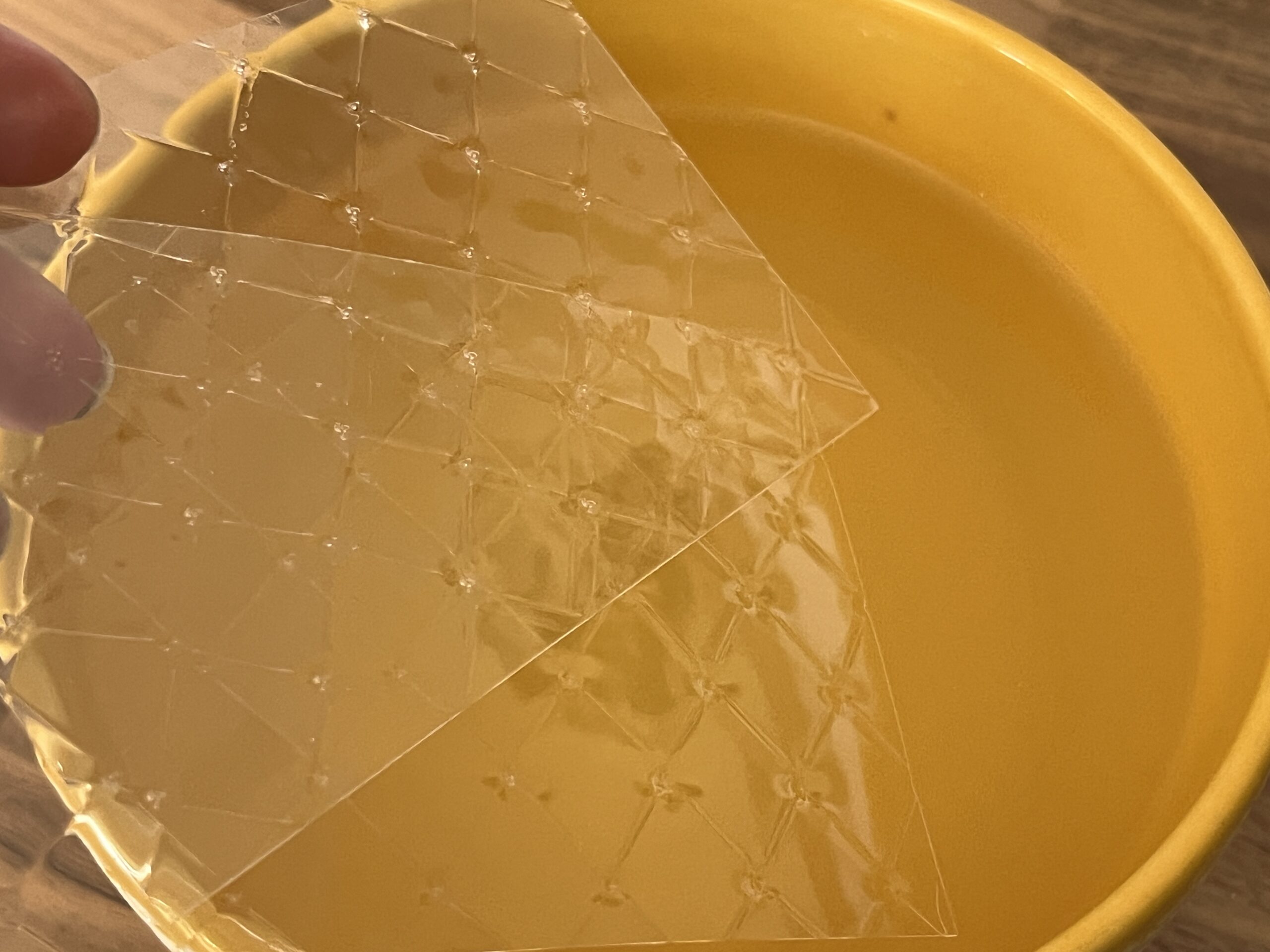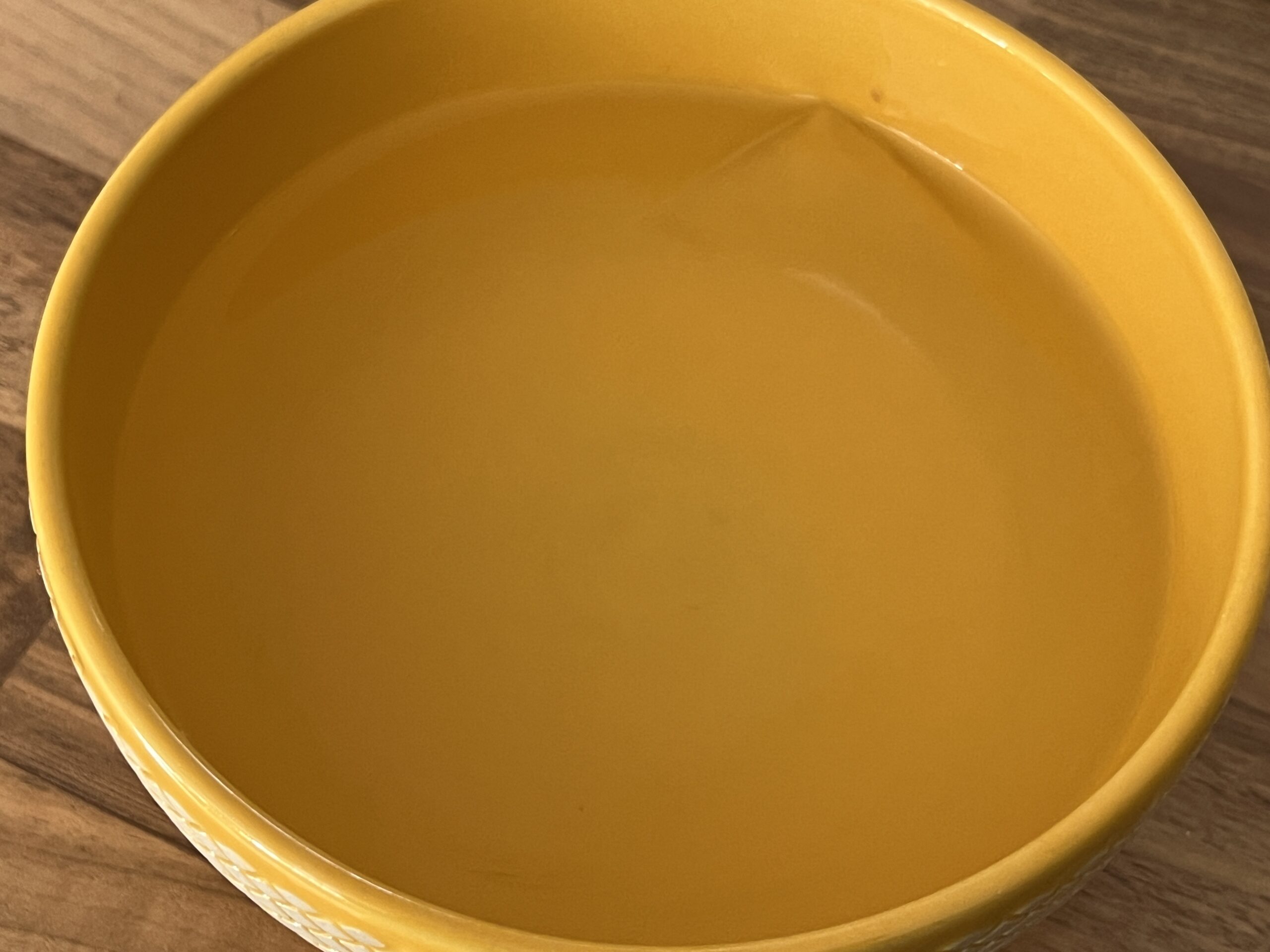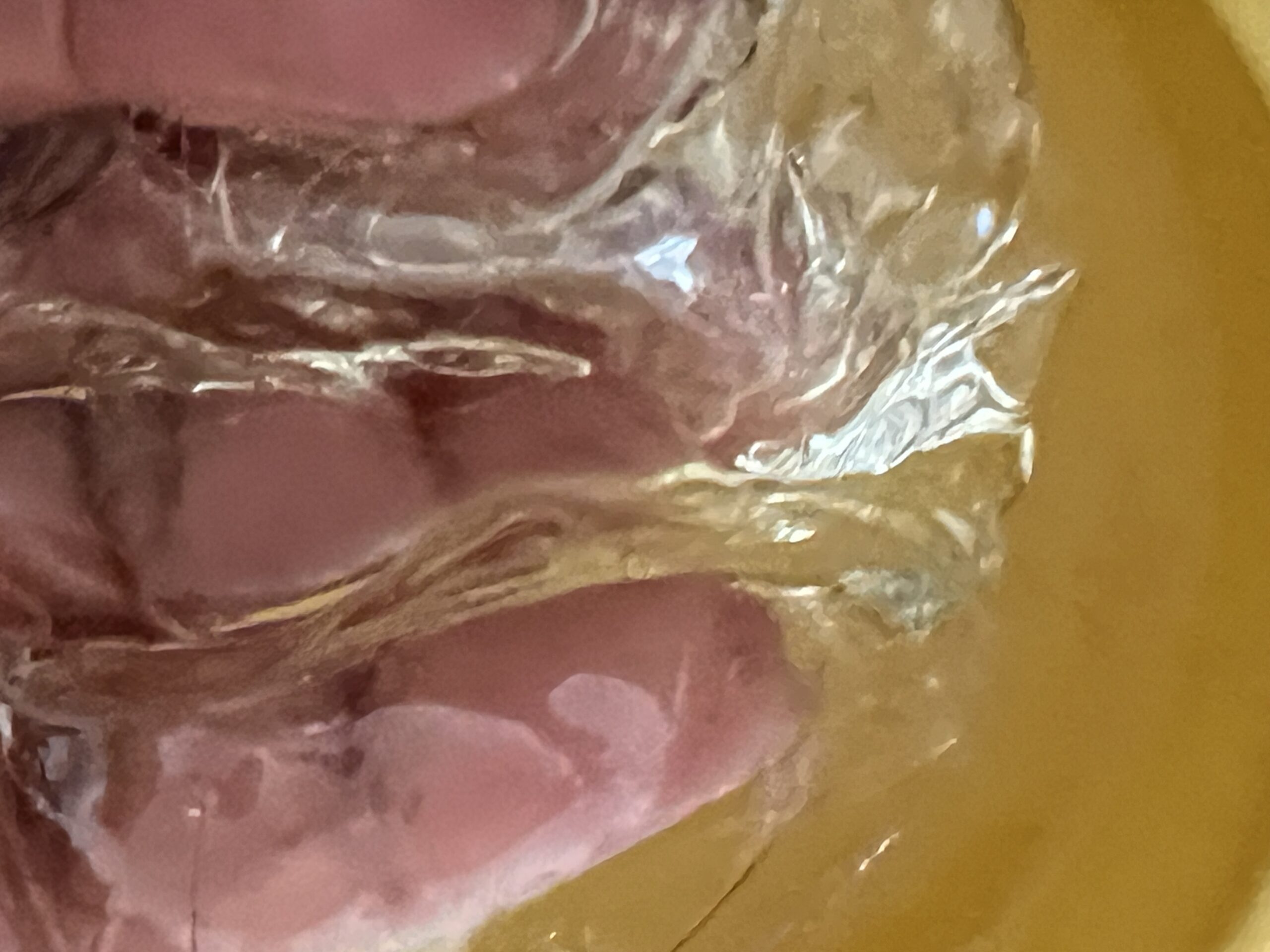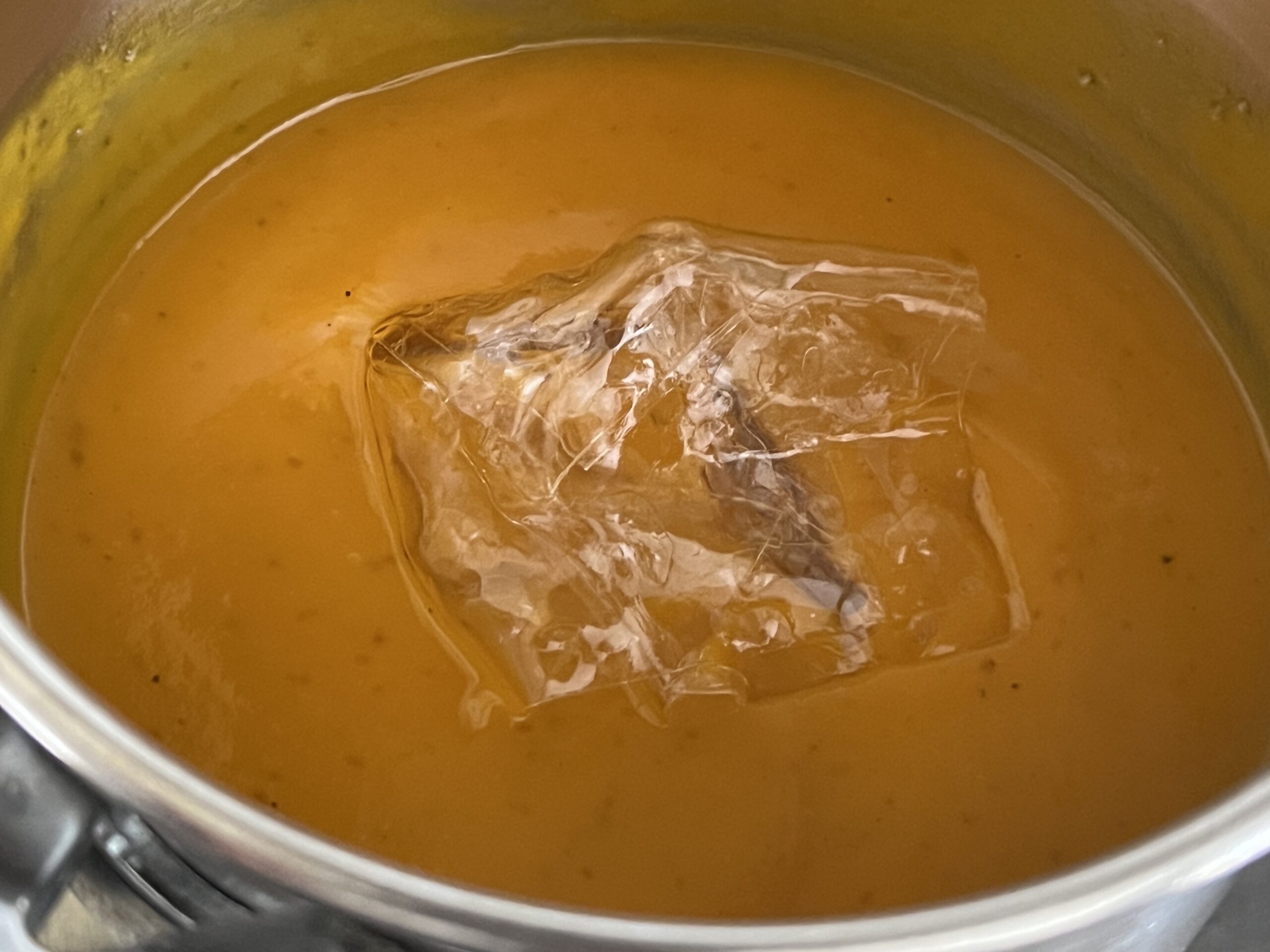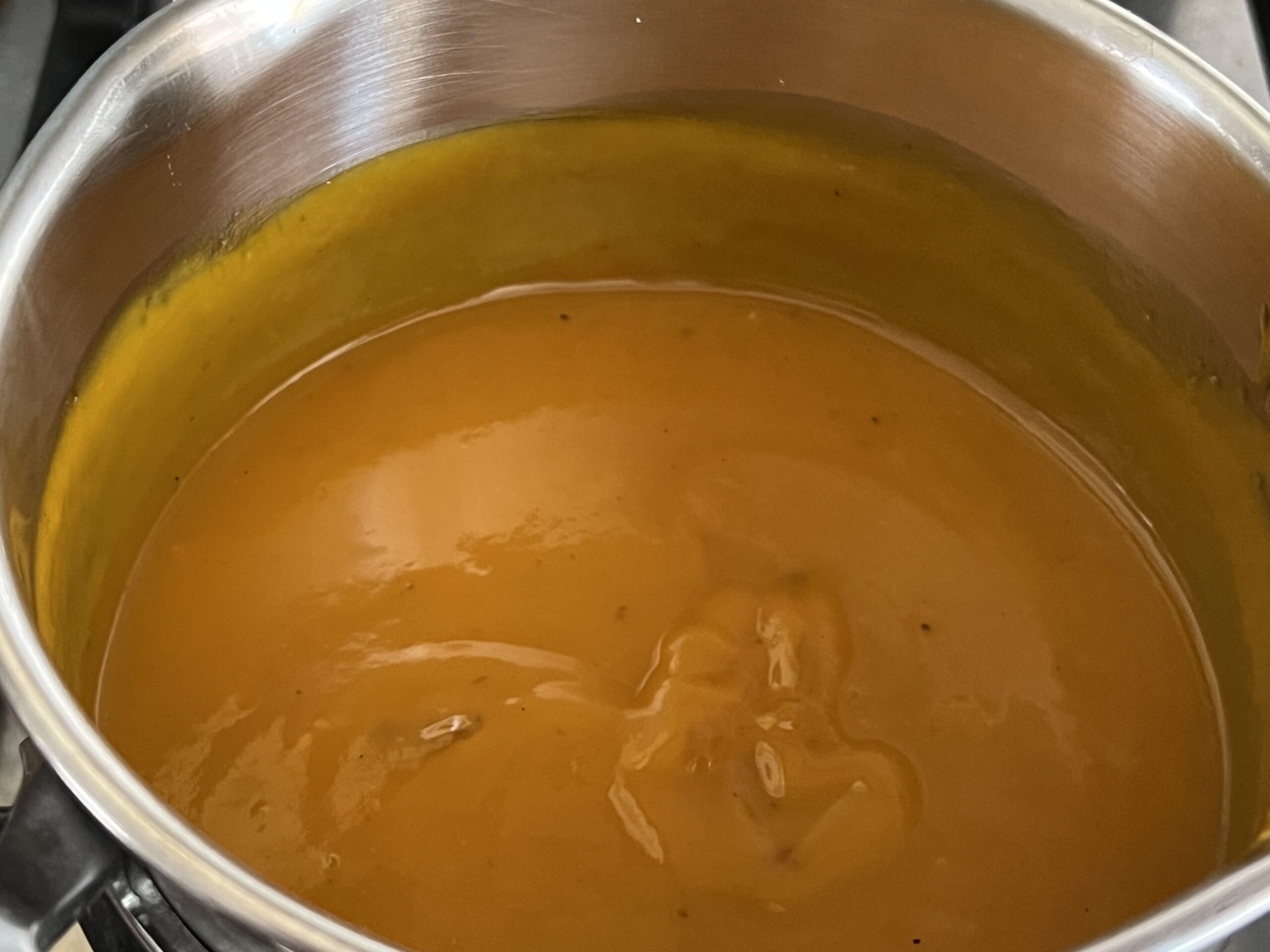 Heat the mango pulp with the cardamom powder gently on very low heat to warm it though and keep aside.
Add the sheets of gelatine to a bowl of cold water and soak for 5 mins. Take the gelatine out of the cold water and squeeze out the excess water, then add to the warm mango pulp mixture. Stir until completely dissolved and keep it aside to cool down. Divide into 2 equal portions.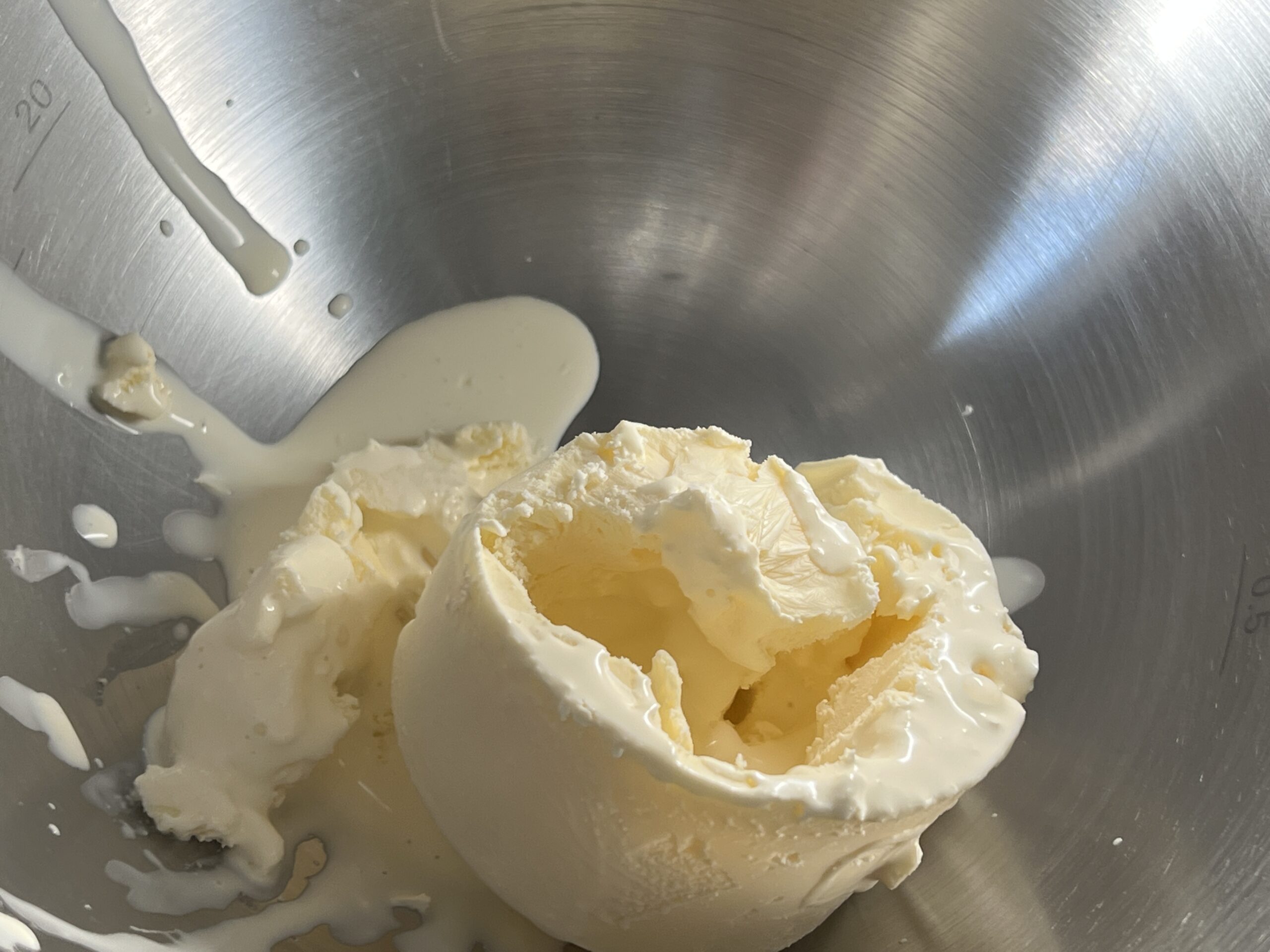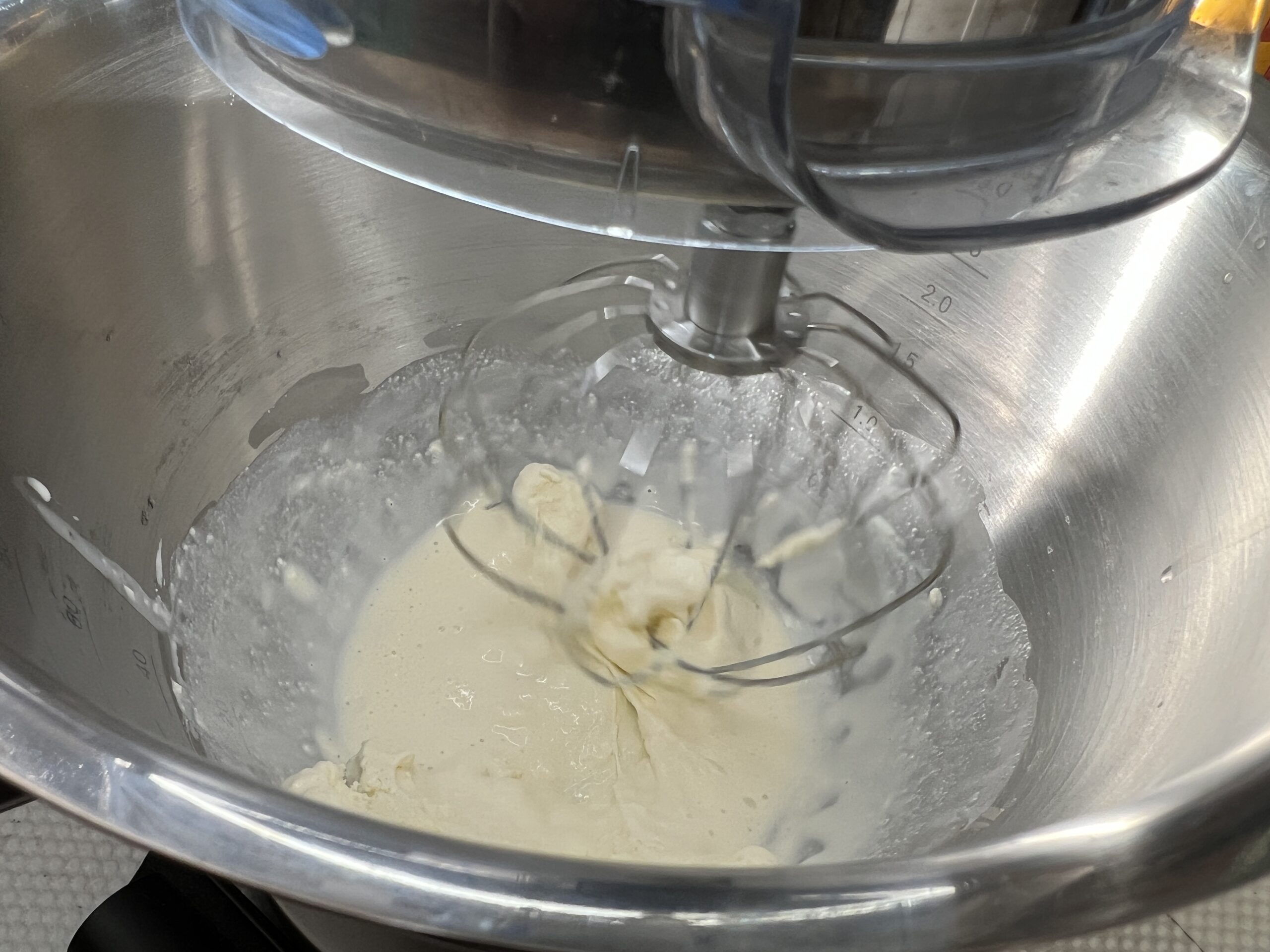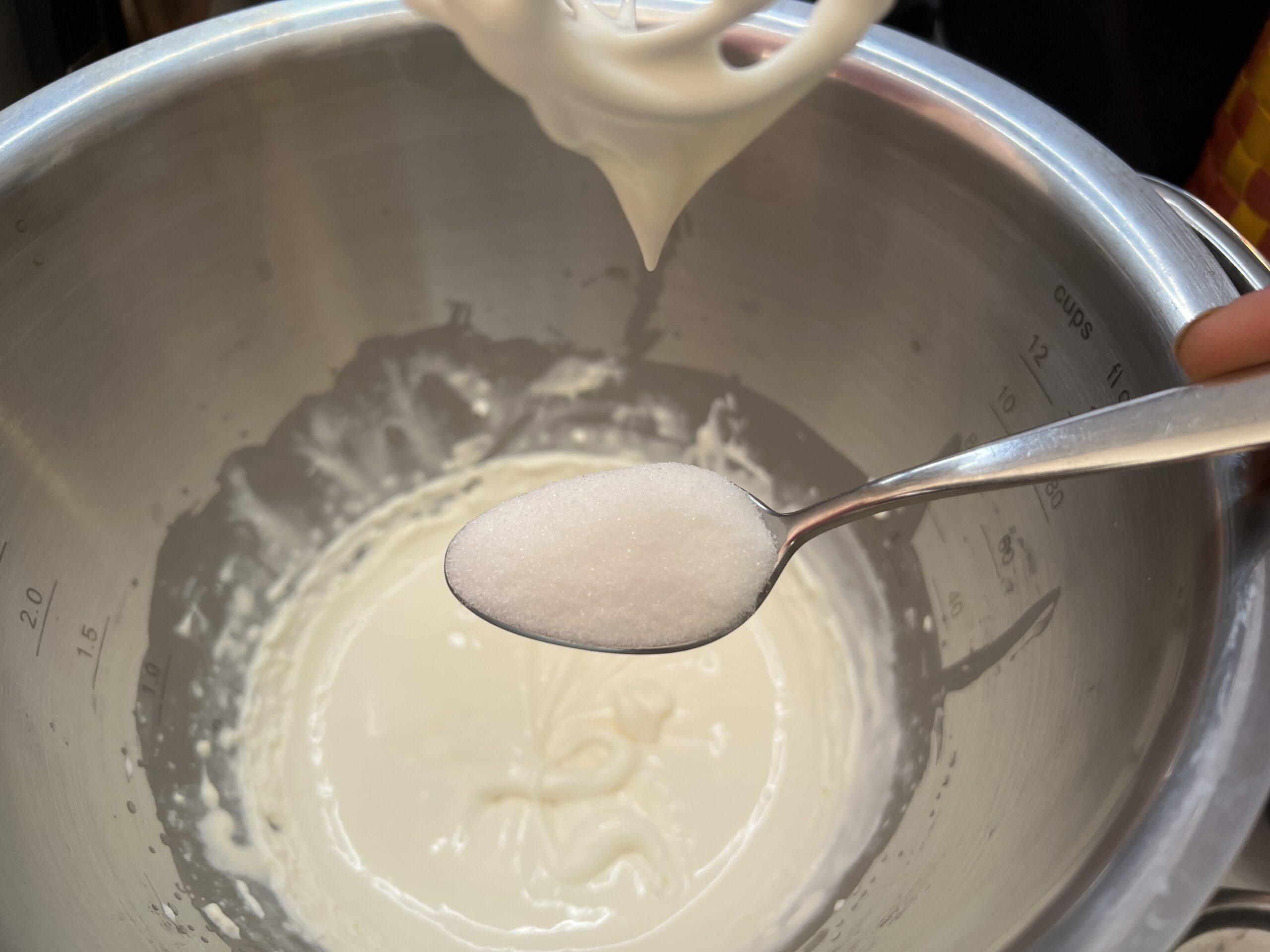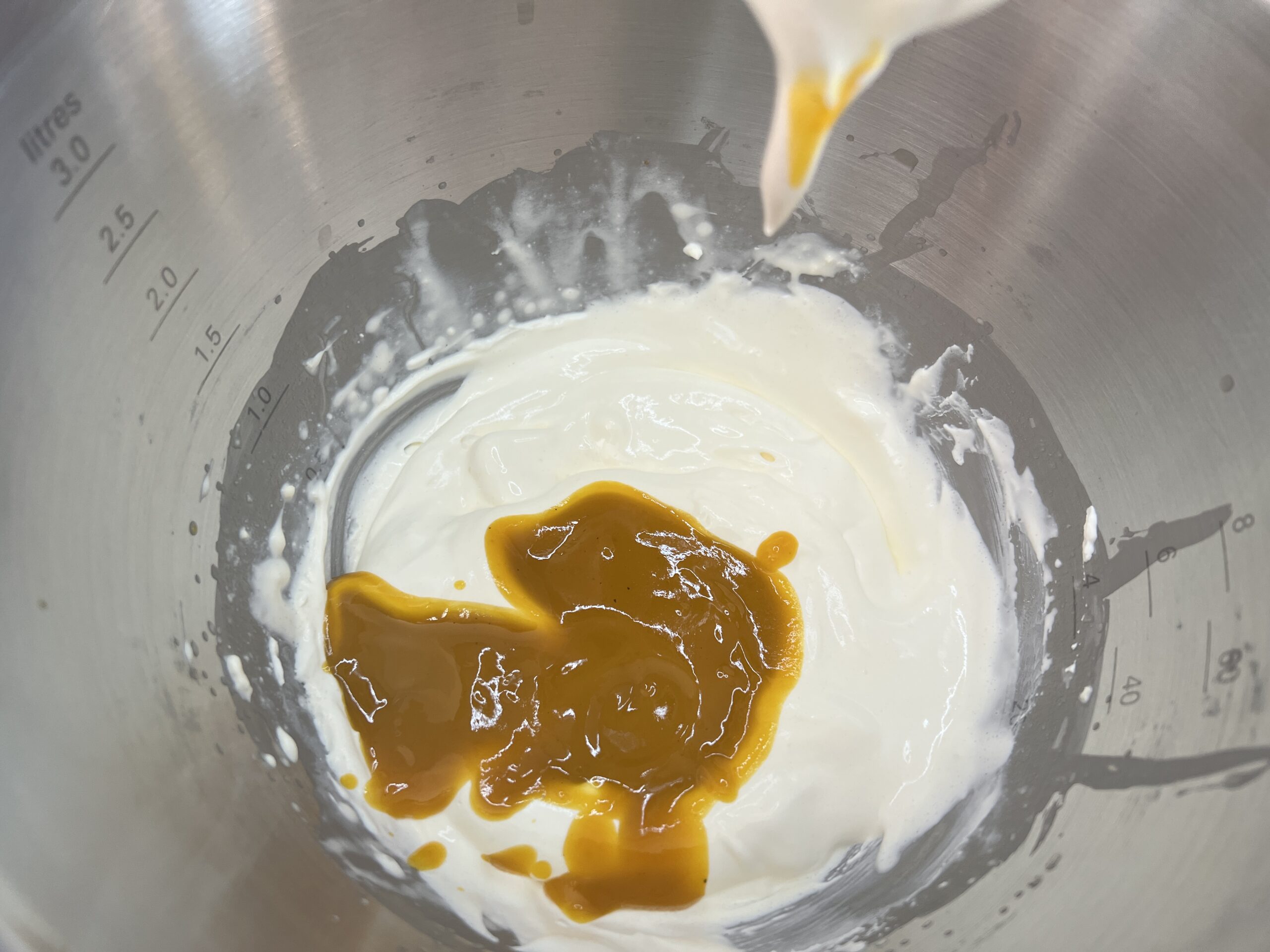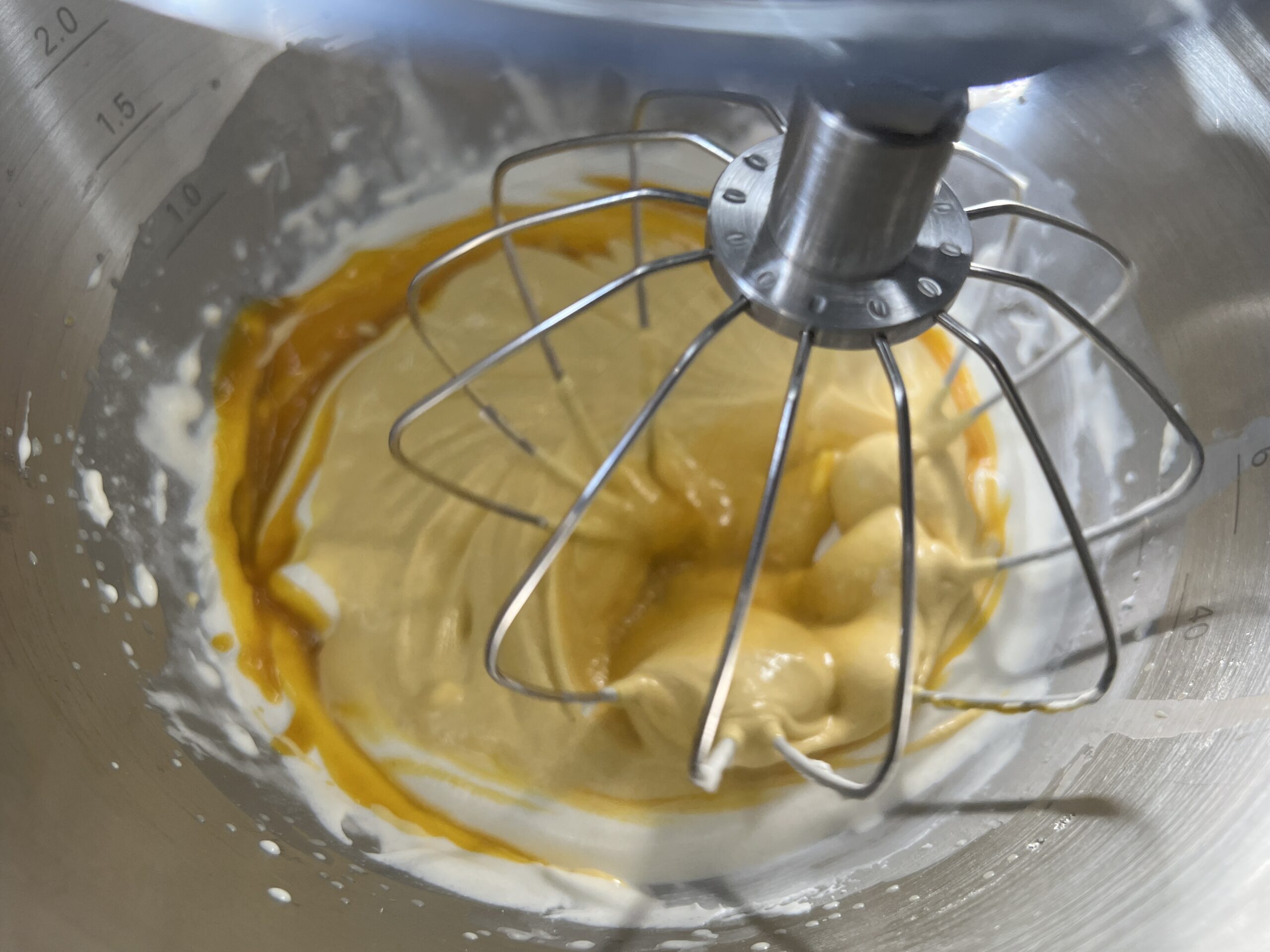 Beat/ whisk the cream on medium-high speed until it forms soft peaks. Do not overbeat or else you will end up with butter. Add the sugar and half of the cooled mango pulp and whisk again to combine everything together.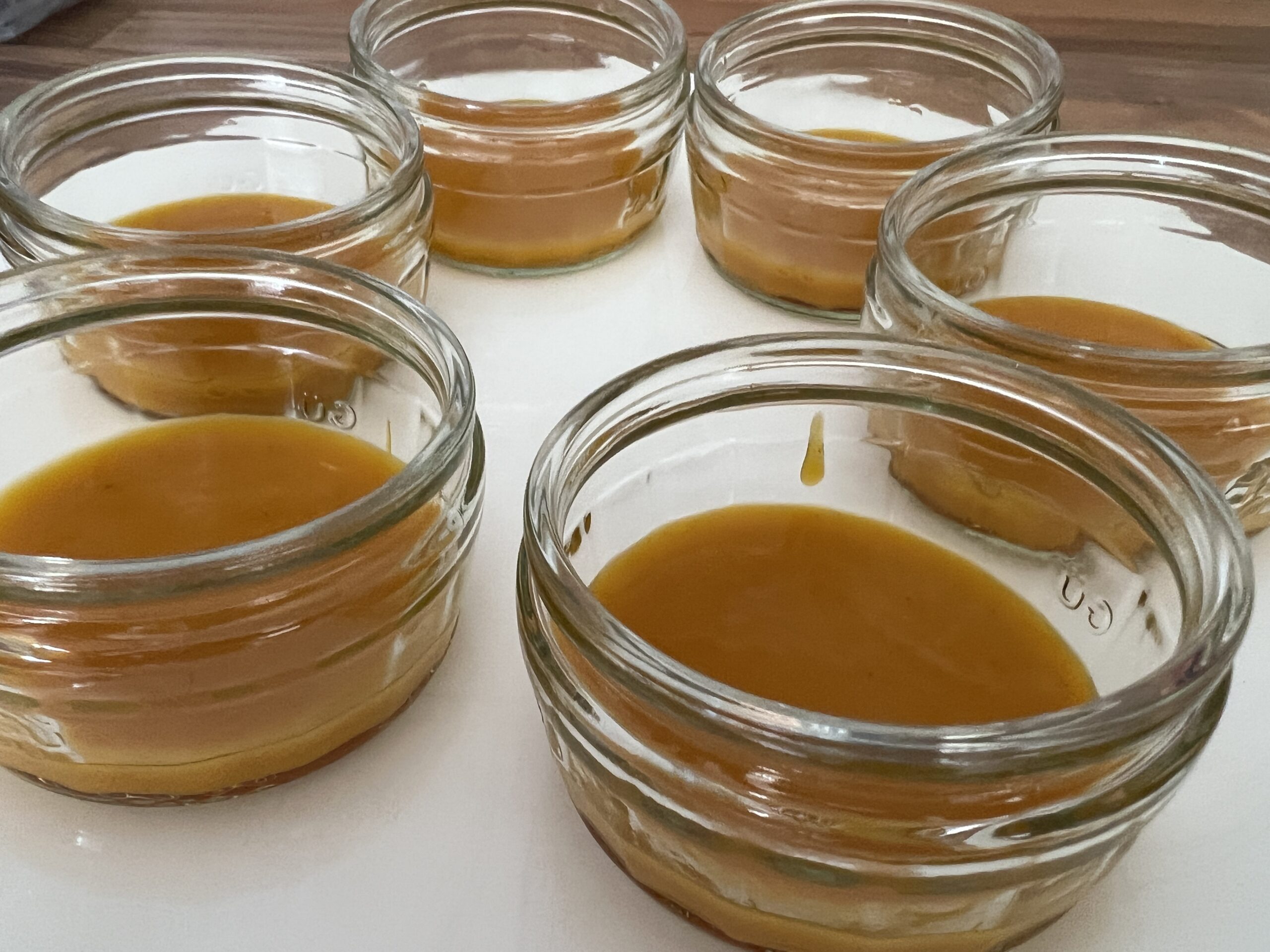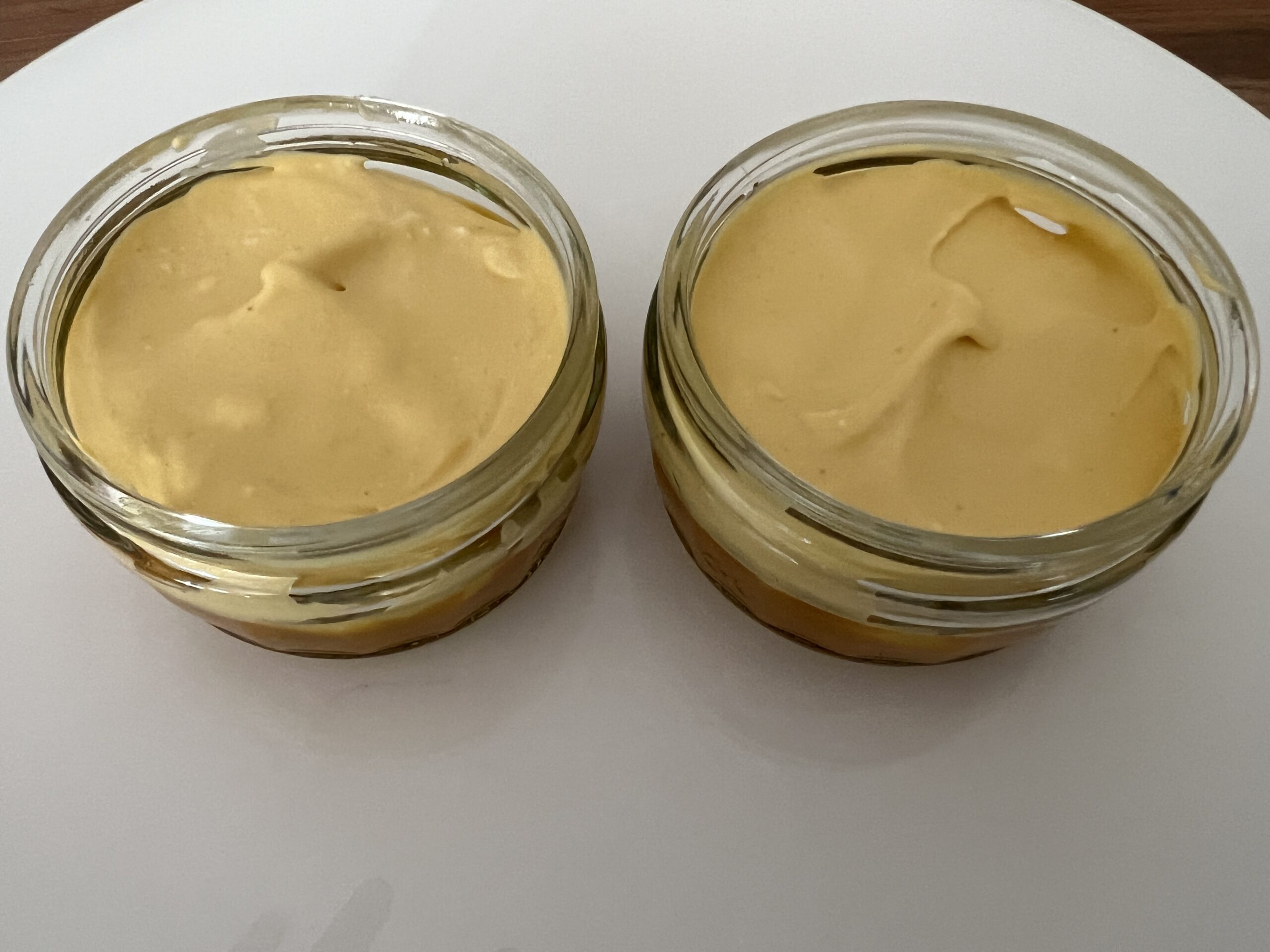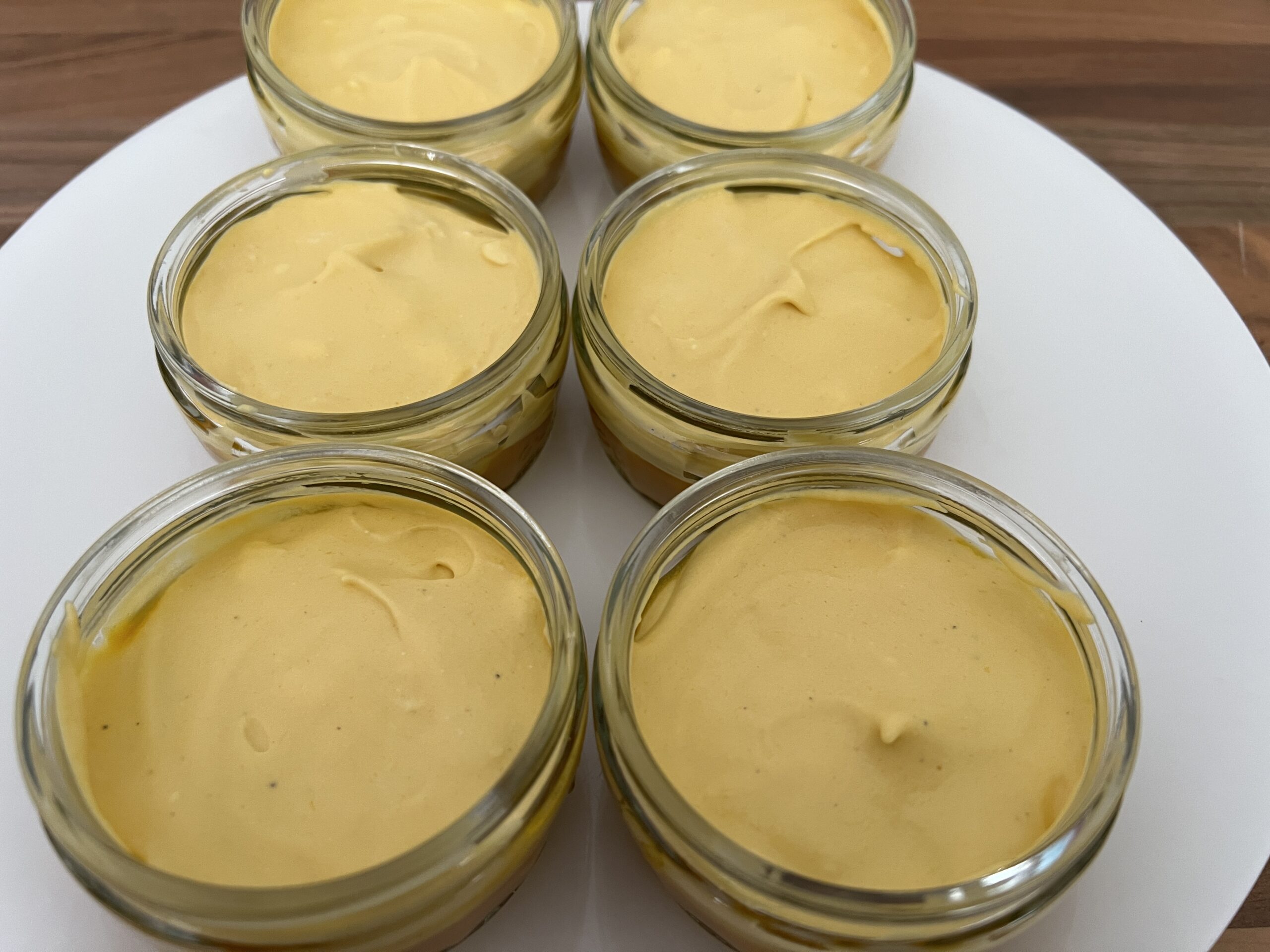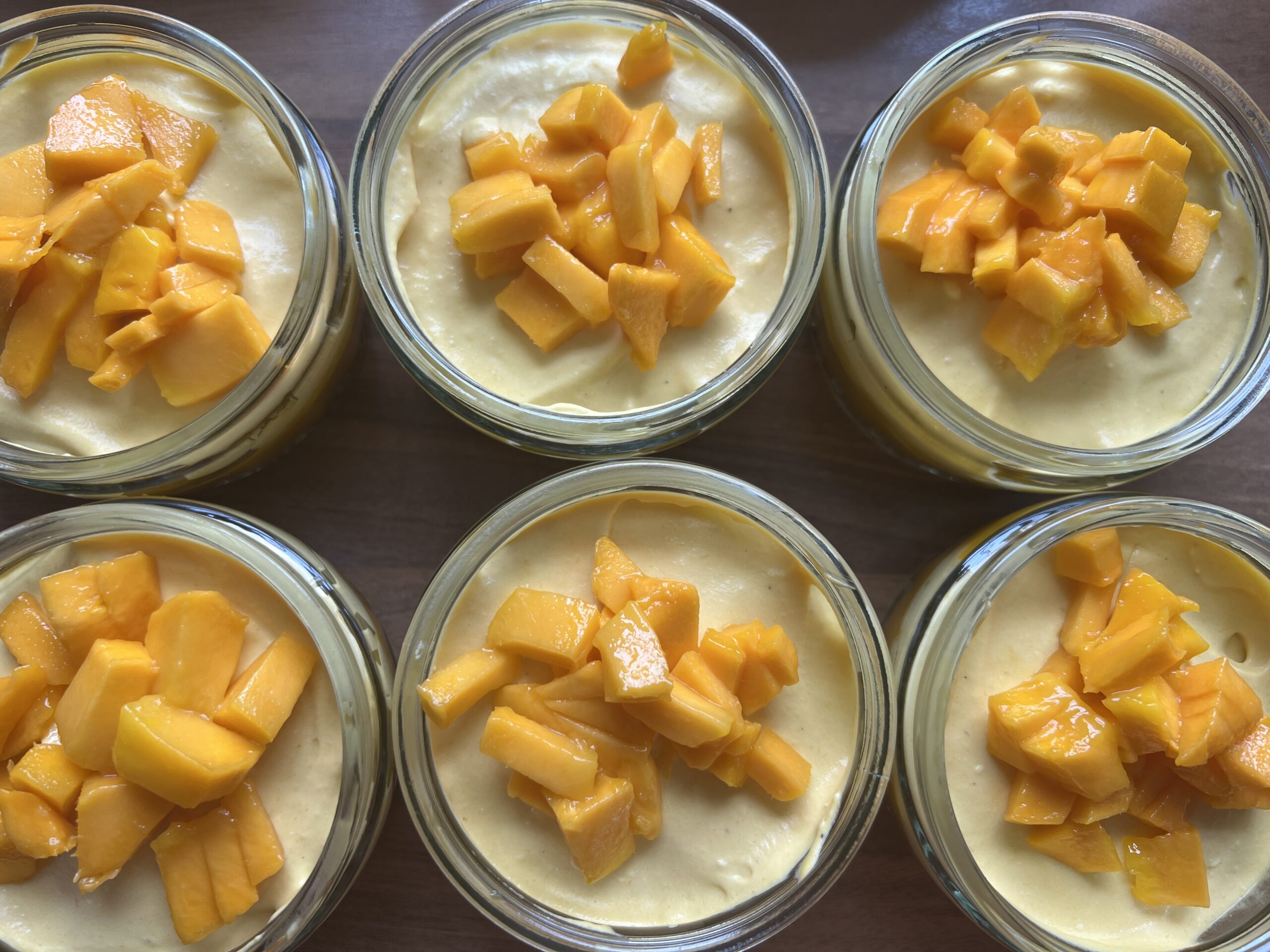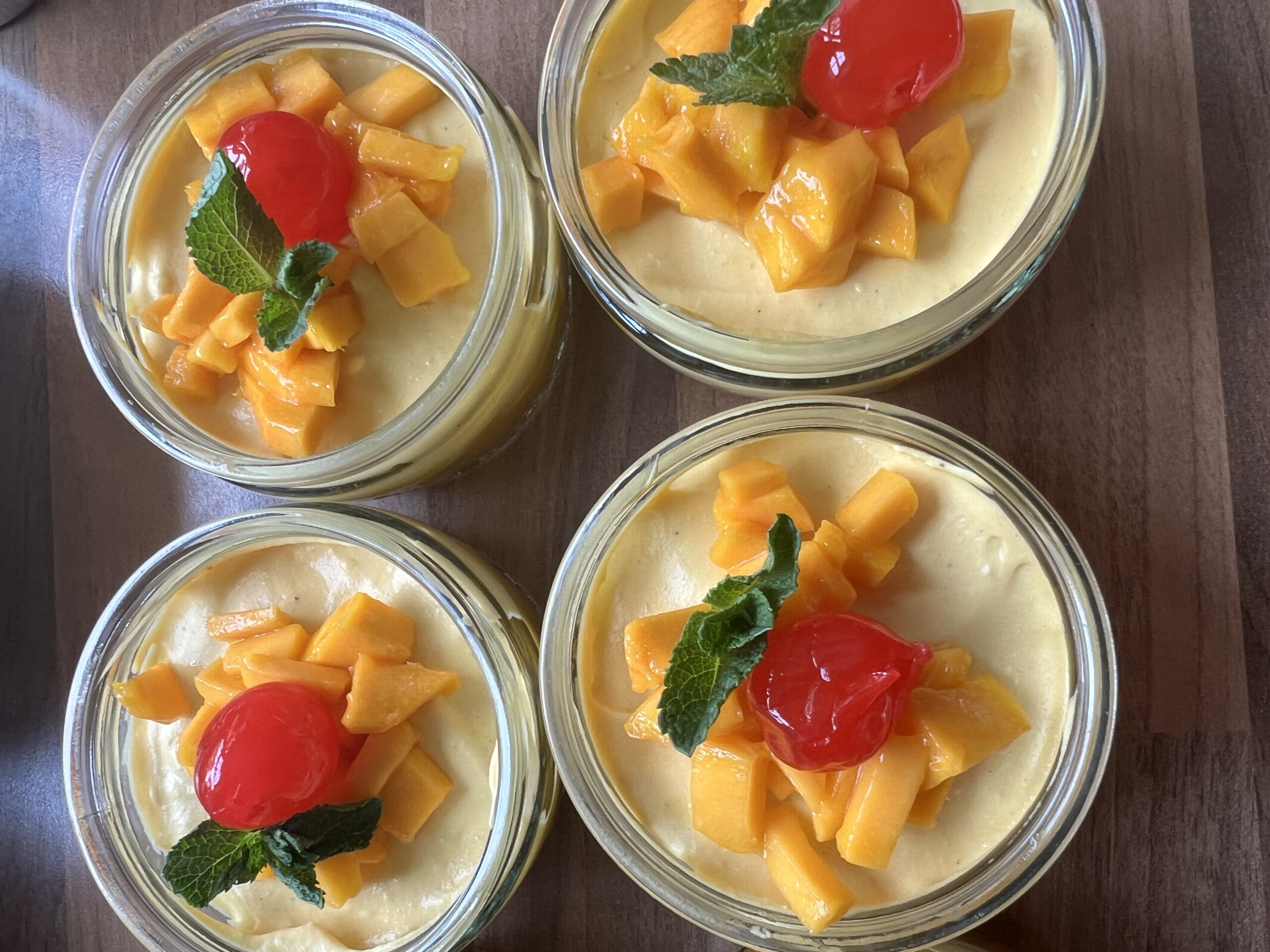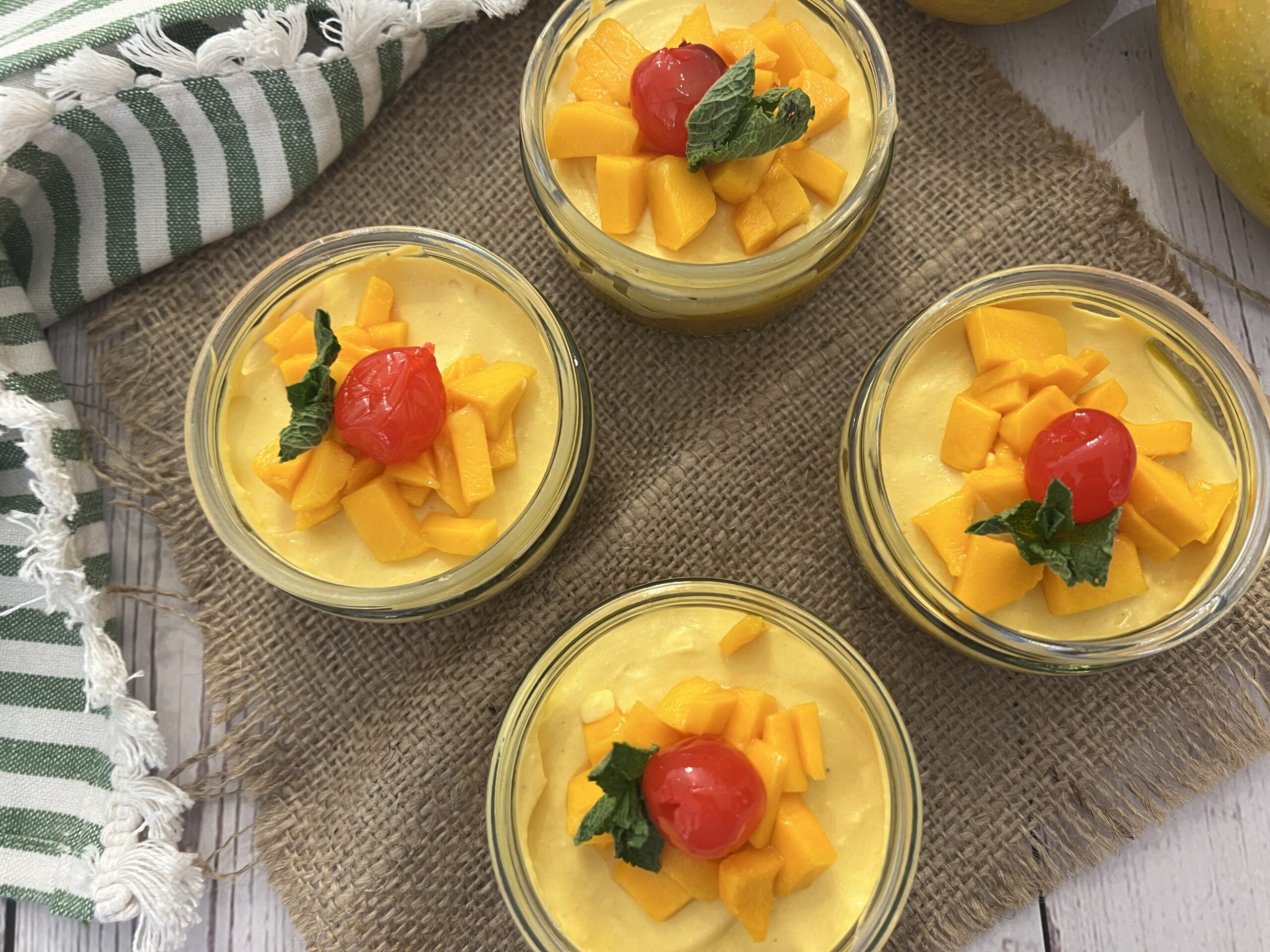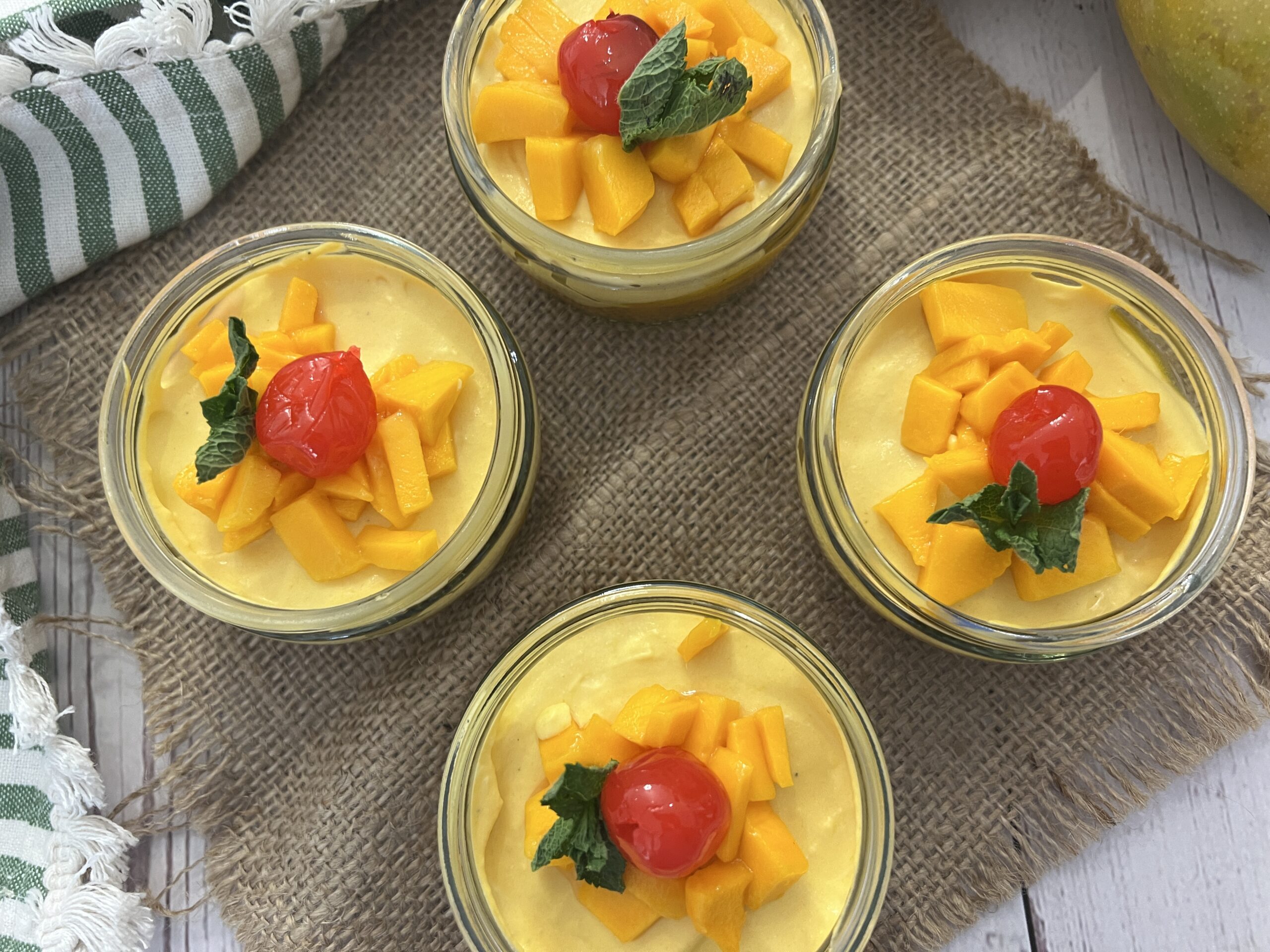 Ladle the remaining mango pulp equally in 6 ramekins and top with the prepared mango cream mousse. Top with the mango pieces, cherry and mint and refrigerate to chill for 4-6 hours.
Enjoy cold!