Garlic Prawns (Gambas Al Ajillo)
This tapas dish can be round in bars across Spain for a good reason! Pink, deliciously plump prawns fried in a glossy garlic olive oil – what more could you want?
We went on a Spain road trip few years ago and travelled all the way from Valencia to Seville stopping on the way in small towns and villages. We loved the Spanish culture of food! Tapas are simply a part of life in Spain and they have gradually gained popularity all around the world. We loved going out for tapas from bar to bar and sharing plates of the bars' specialties.
This dish is inspired by the prawns we had in Spain. I have added my own 'tadka' by adding the parsley and chilli flakes as I feel it elevates the whole dish. I do not like oily greasy food hence I have not used huge amount of olive oil. The prawns in Spain are flambéed in oil and although they taste super delicious, I do not think they sit well on my waistline hence I have used slightly less oil. The prawns are decadent, sweet and super delicious!
Ingredients
150 gm king prawns deveined heads discarded peeled tails intact
2 teaspoons extra virgin olive oil
4 garlic cloves diced
1/4 teaspoon chilli flakes
1/4 teaspoon paprika
3 tablespoons chopped fresh parsley
1 teaspoon lime juice
Salt to taste
black pepper powder (optional)
Directions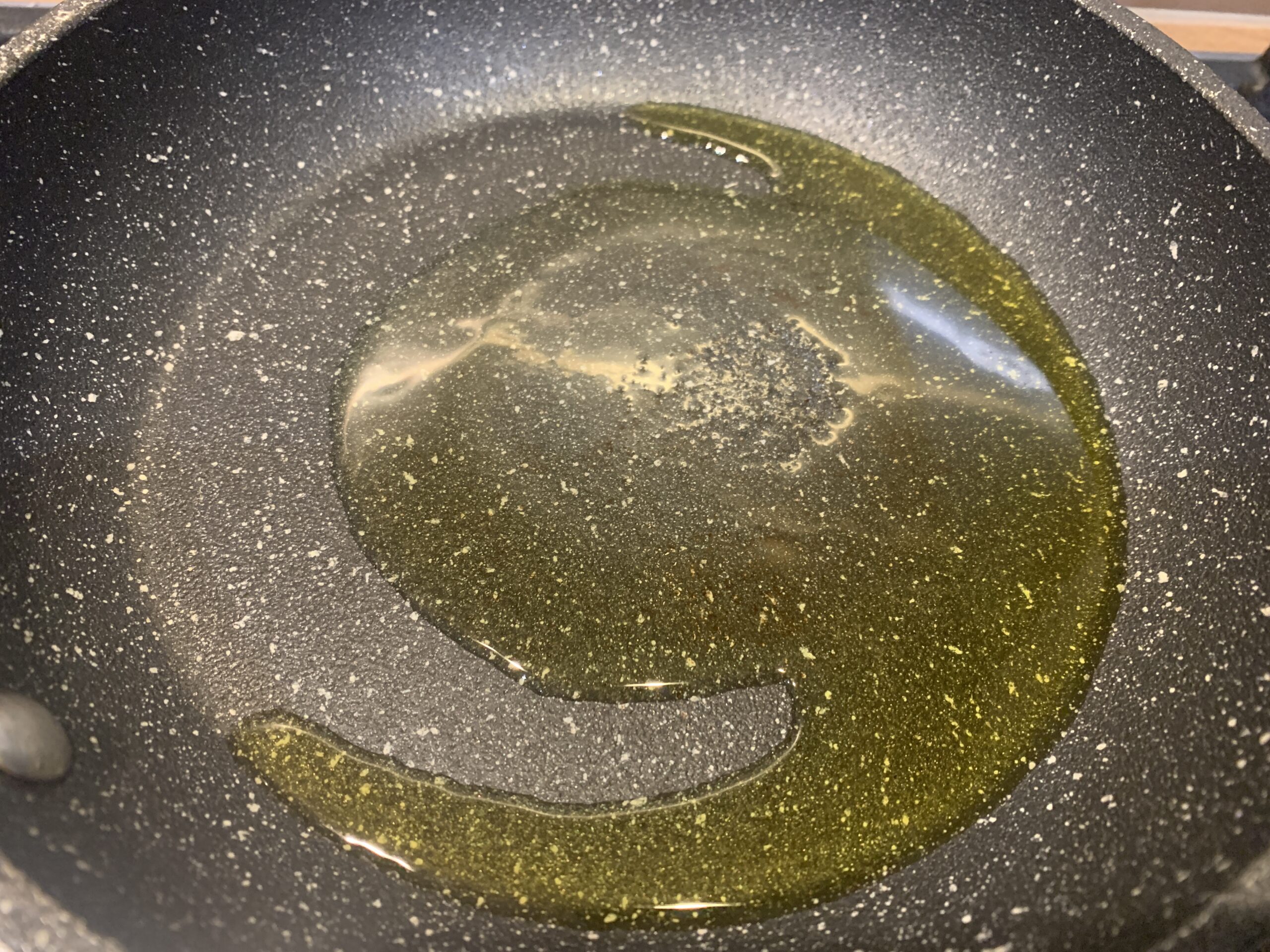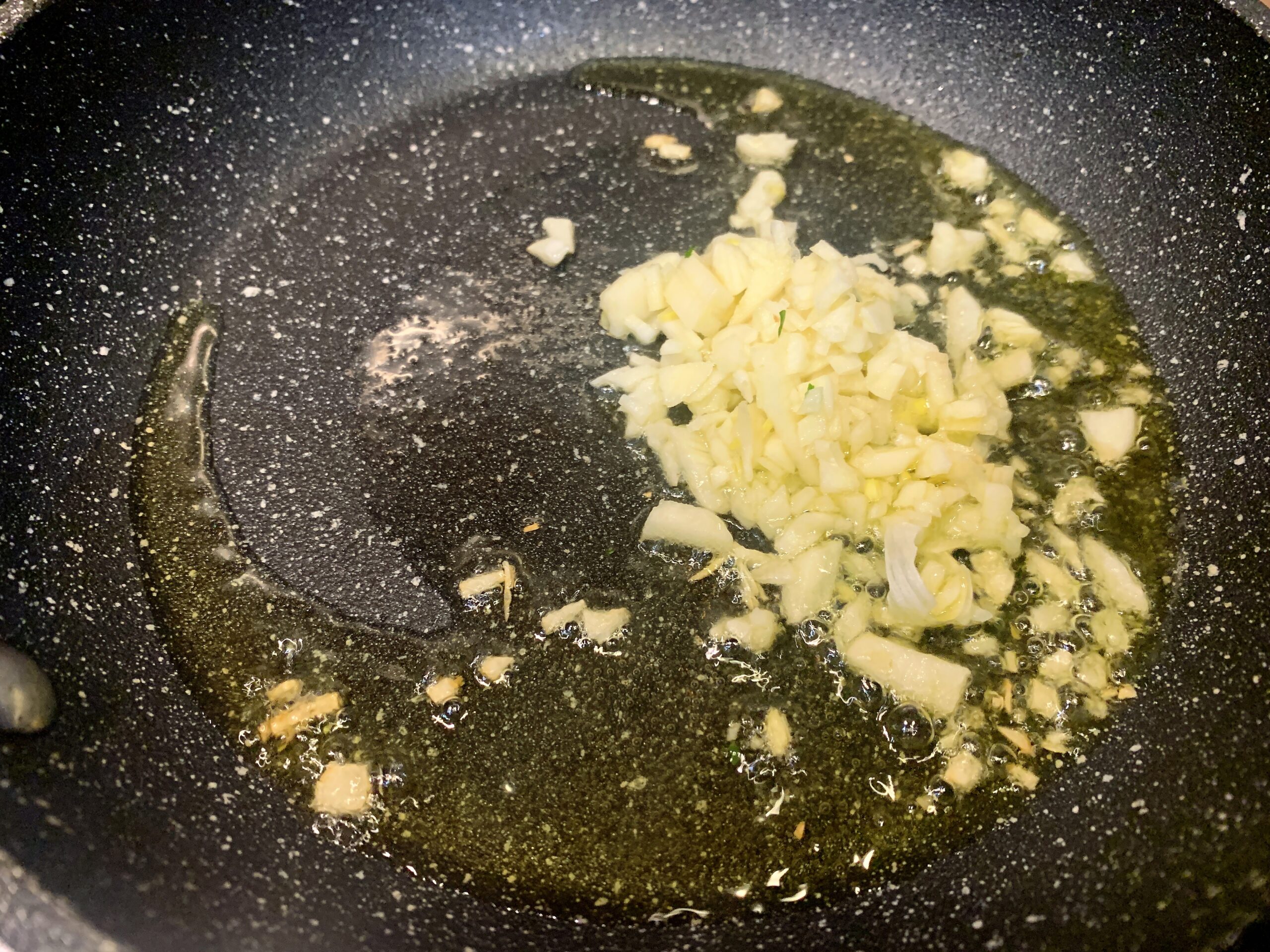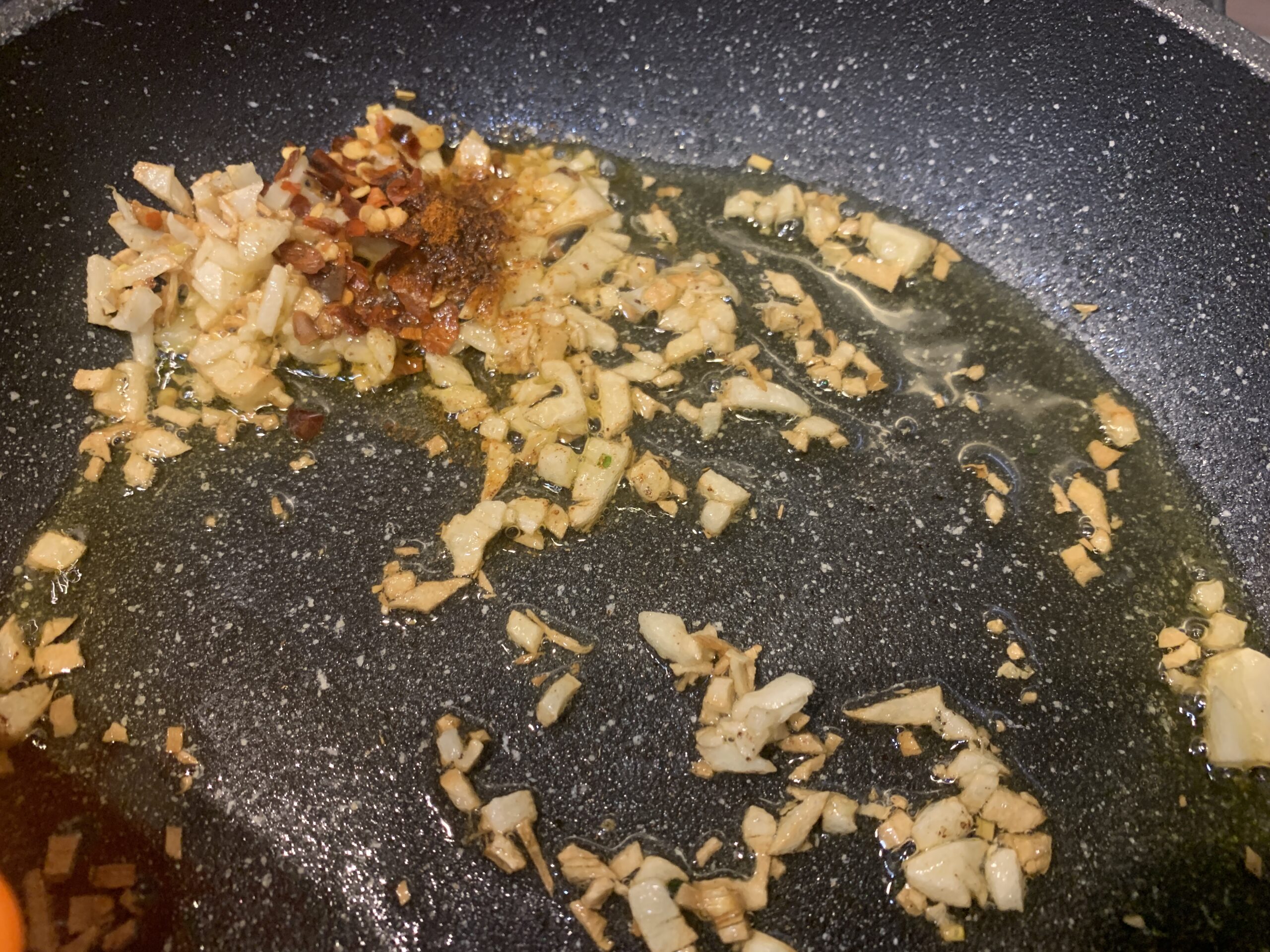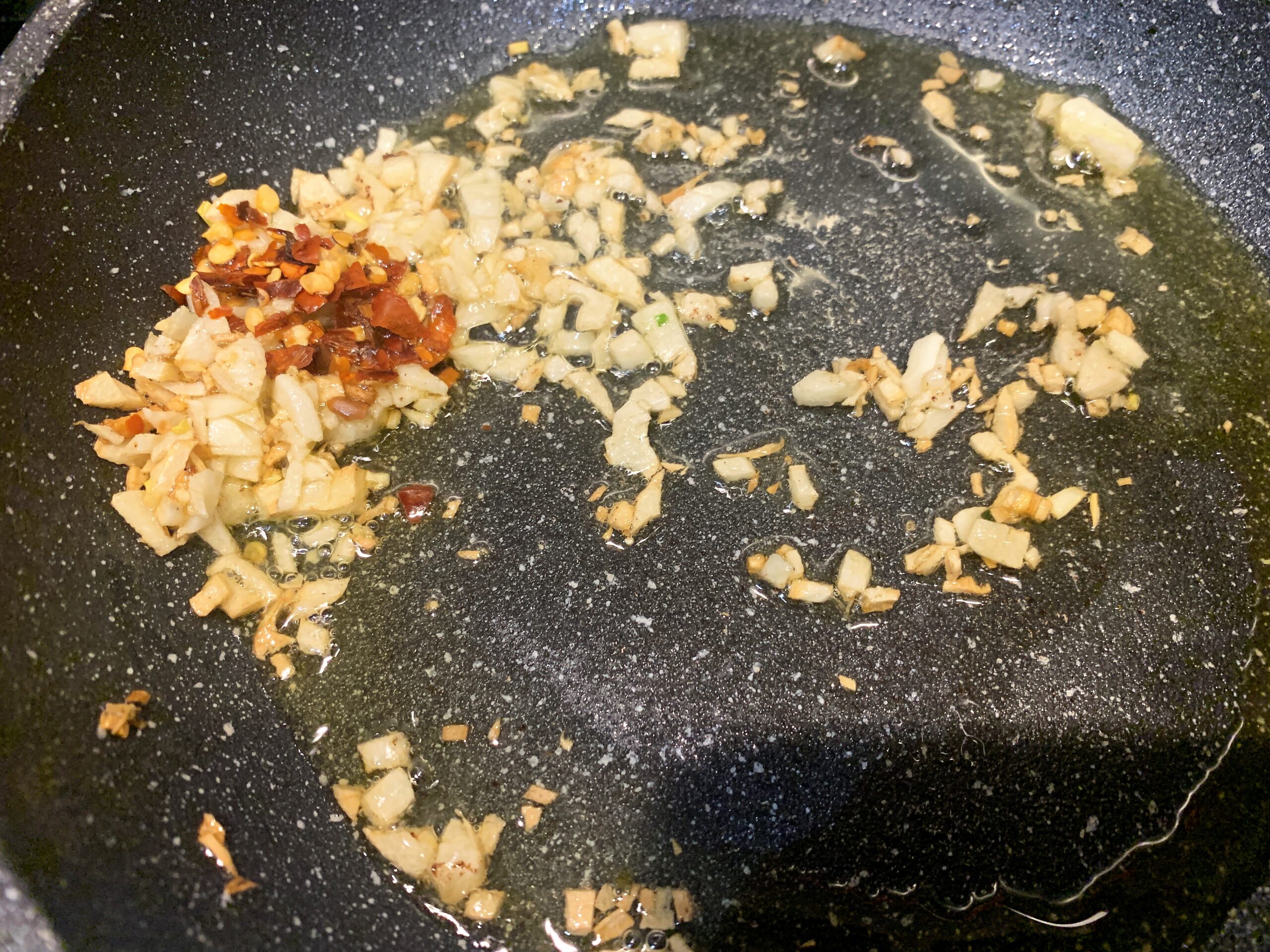 Drizzle the oil into a small frying pan over a medium-high heat, add the garlic and chilli and fry for 30 seconds to flavour the oil, before stirring in the paprika.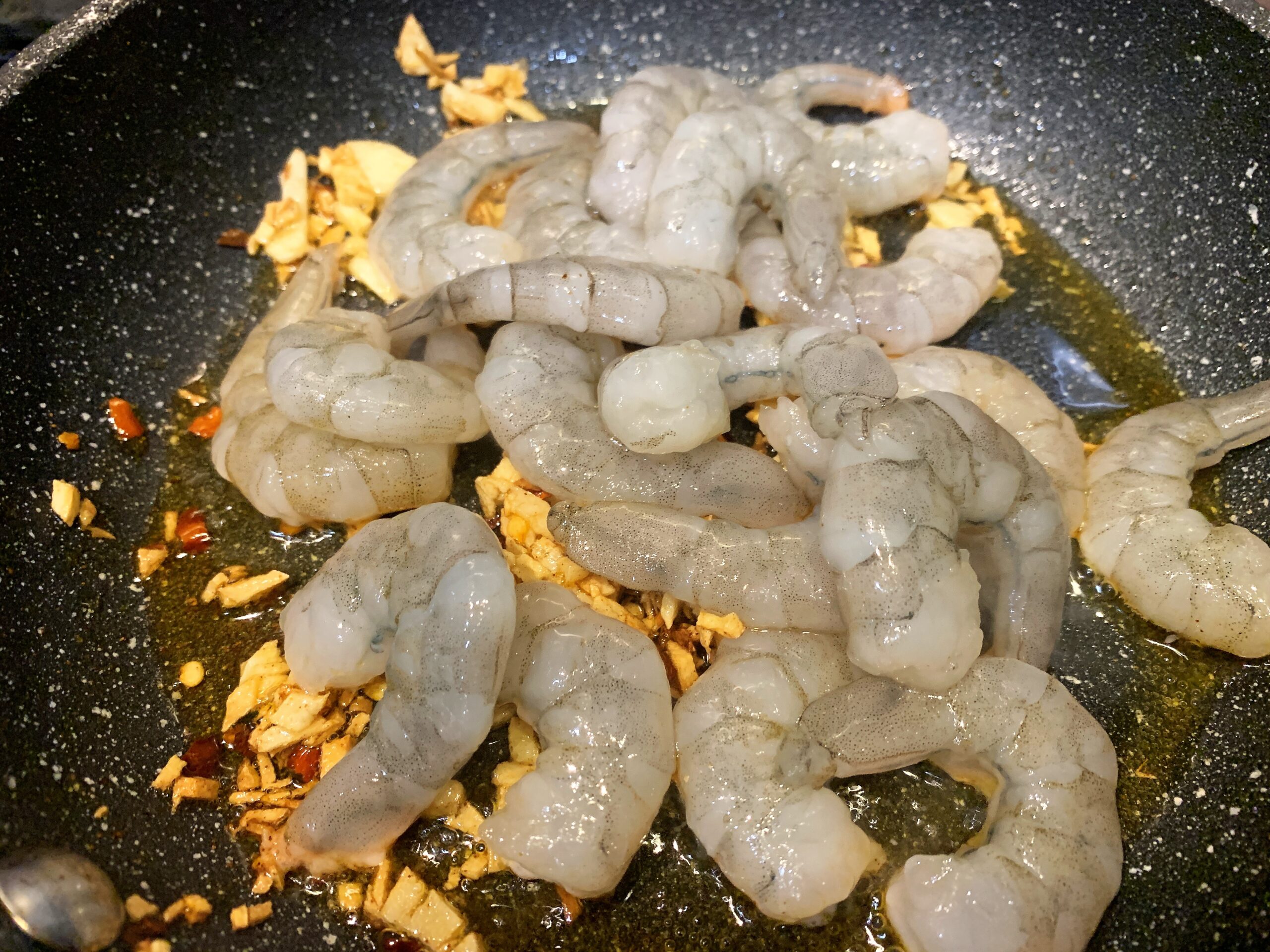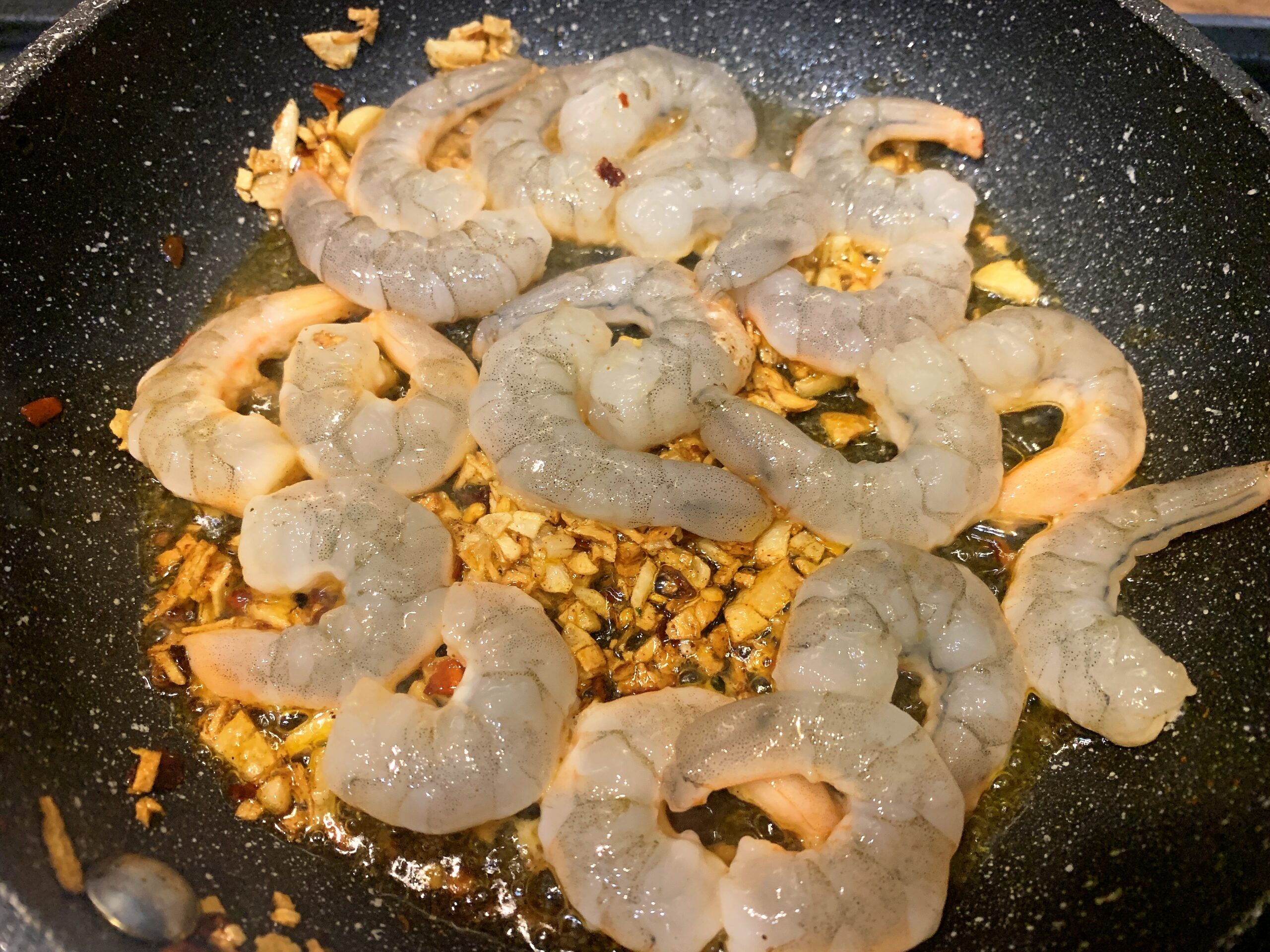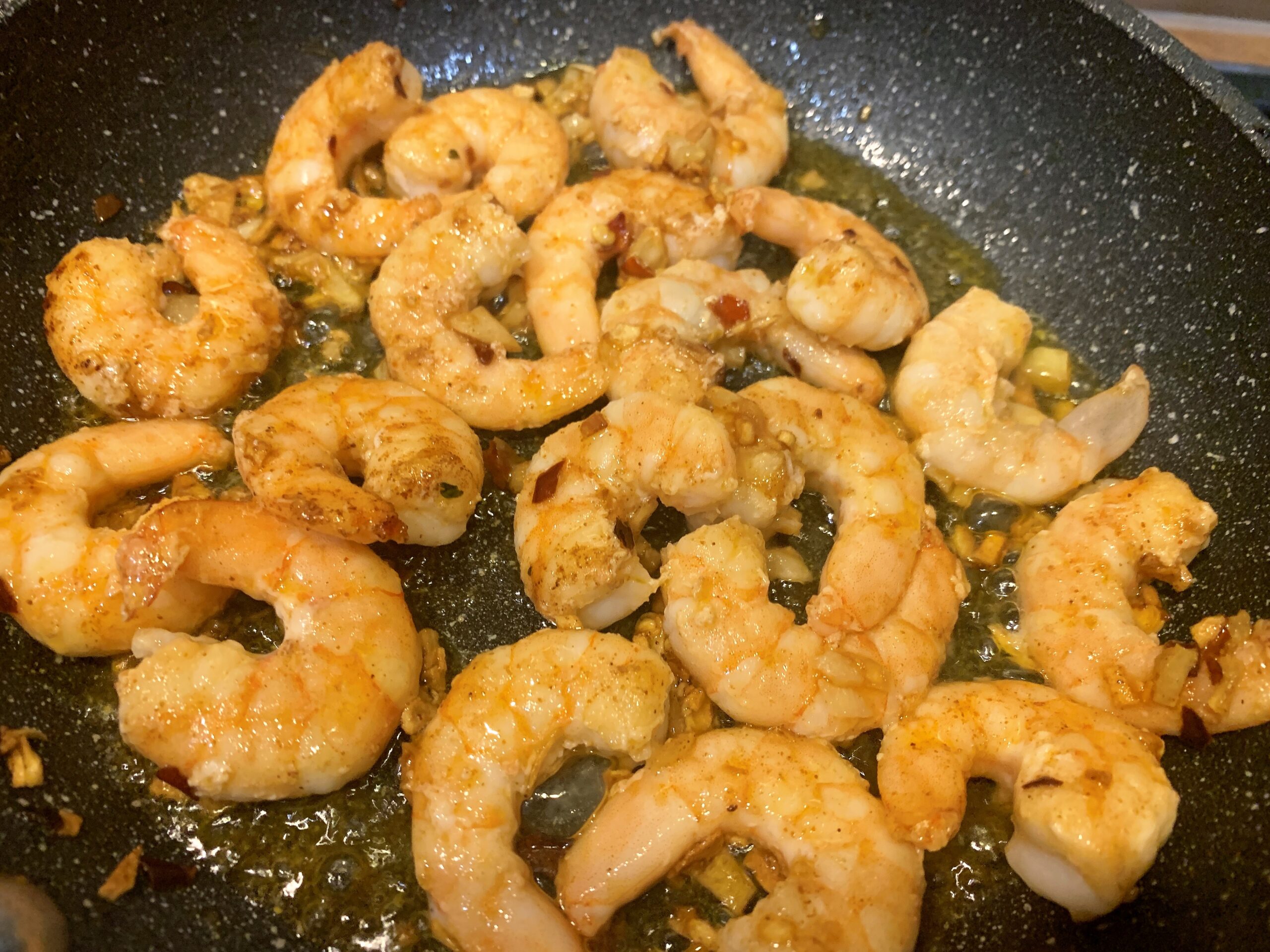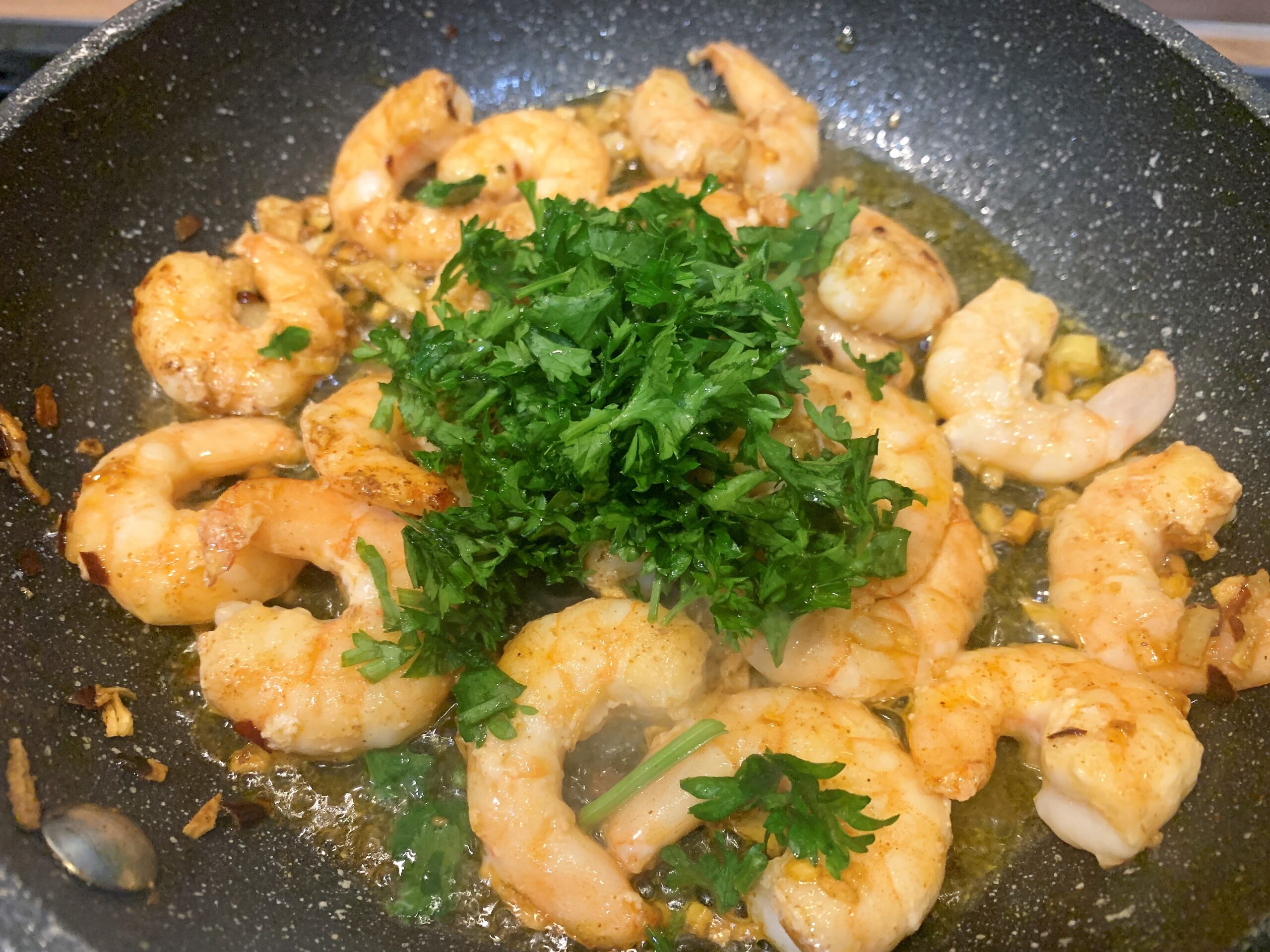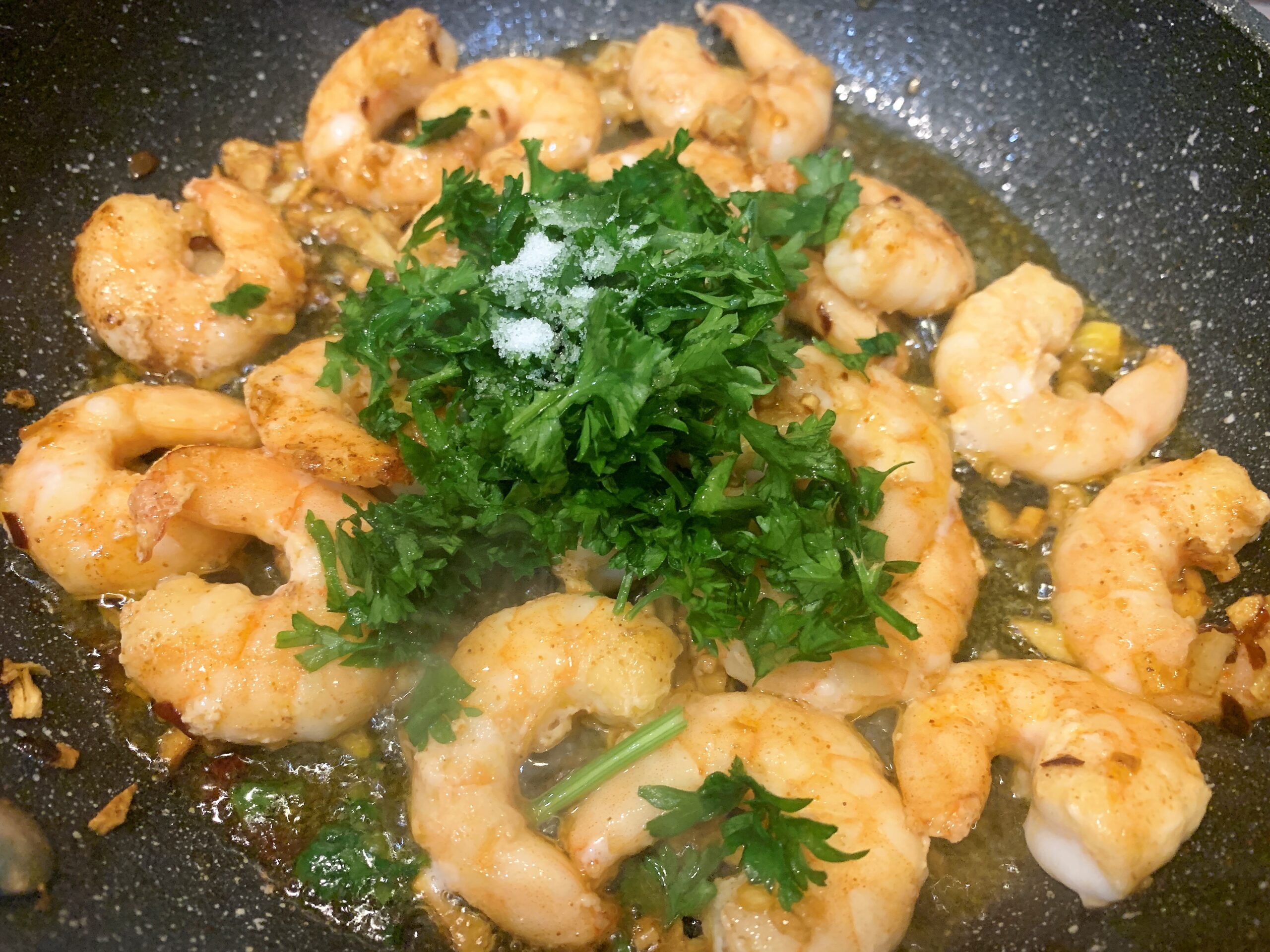 When the garlic starts to turn golden, add the prawns and fry for 2 minutes on each side, or until cooked through, adding most of the parsley, salt and black pepper when you turn the prawns.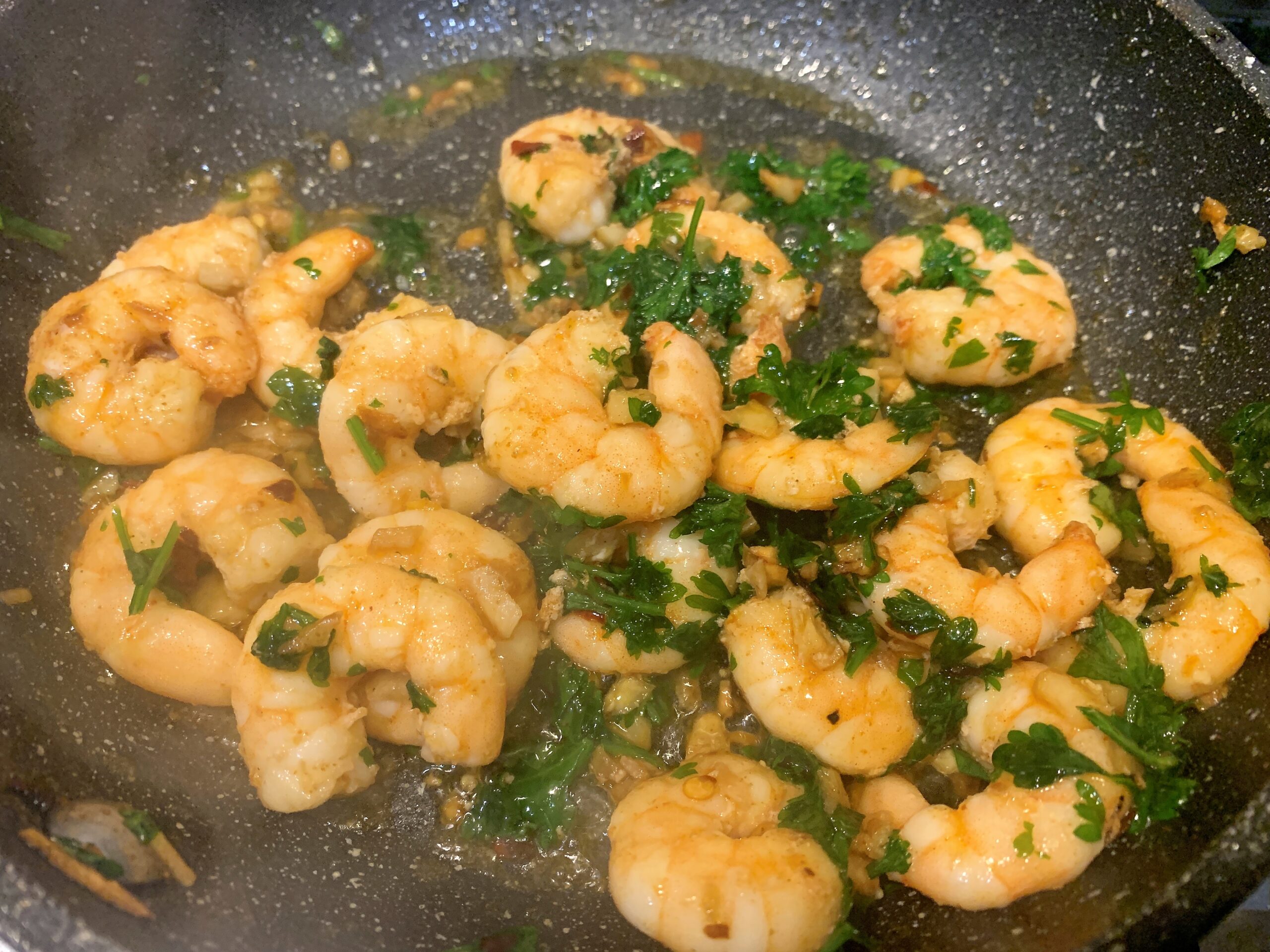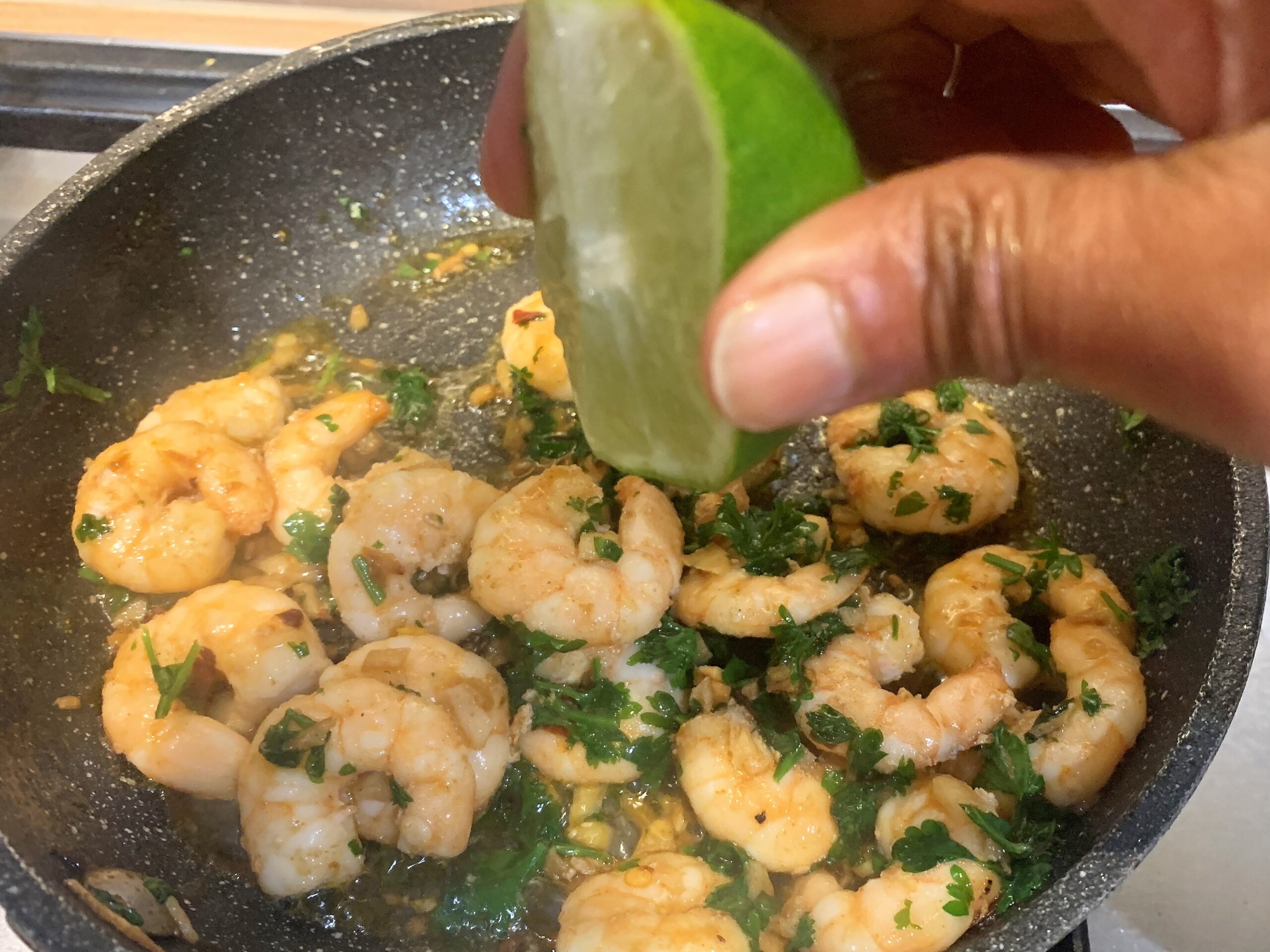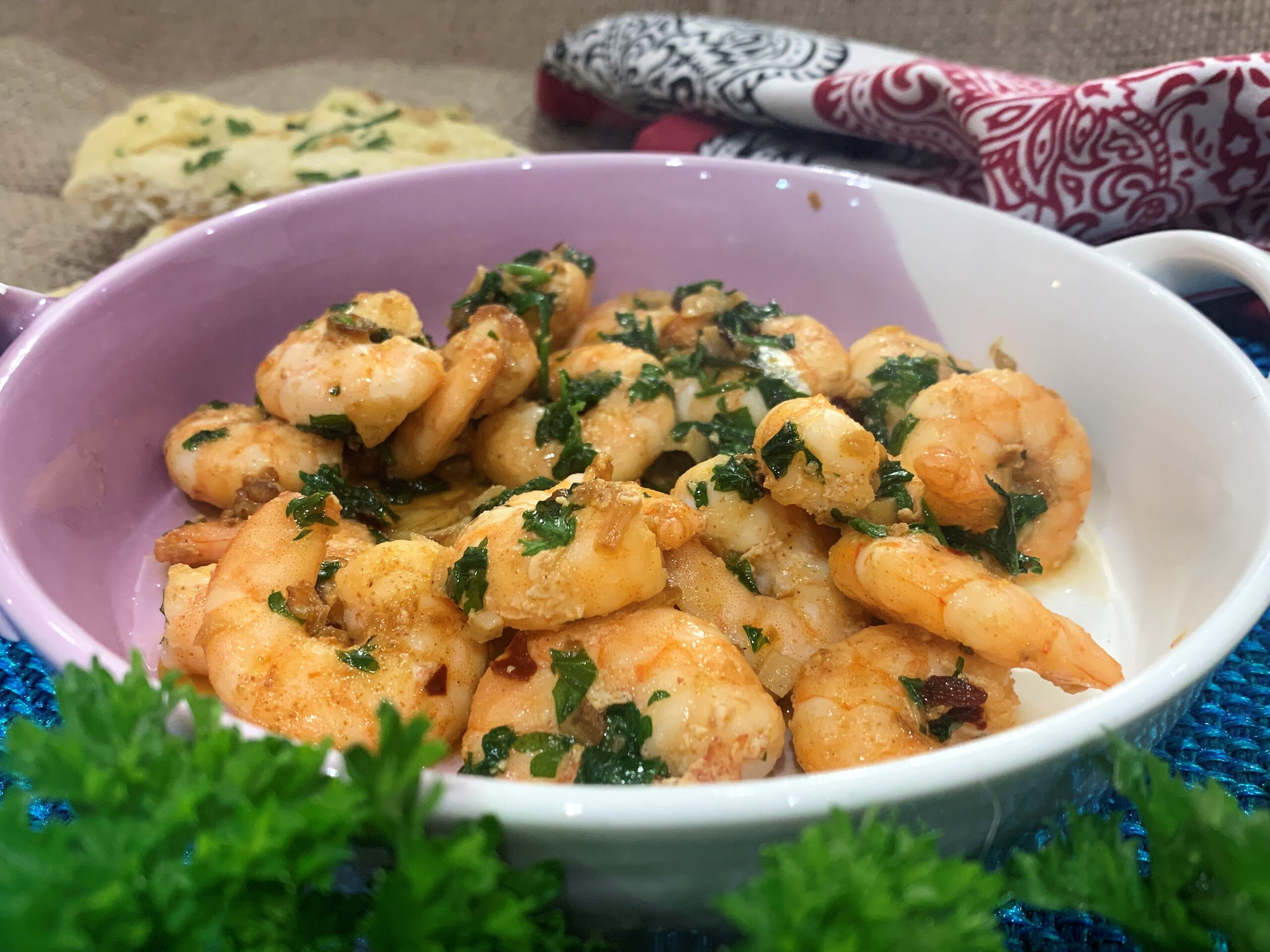 Squeeze half the lemon juice into the dish, then remove from the heat and sprinkle over the remaining parsley and a pinch of sea salt.
Serve sizzling with warm crusty bread.