Beetroot Sprouts Bhel
Beetroot Sprouts Bhel is a protein rich healthy snack prepared with fresh sauteed beetroot, sprouts, chutneys, nuts and spices.
The inspiration for this recipe comes from popular Indian chaat called 'Bhel'. Chaat is one of the most essential parts of Indian street food. Chaat is usually referred to as savoury spicy snacks that are typically sold by street-vendors on the food carts throughout India. Bhel means a mixture of various ingredients. There are many variations of Bhel in India but in most recipes, it is prepared with crispy puffed rice, crunchy gram flour noodles mixed in spicy green chutney, sweet-tangy tamarind chutney, and spices garnished with coriander and pomegranate. A blend of all mixed together forms a spicy, sweet and tangy texture.
I grew up in Mumbai and Bhel Puri is a favourite snack around Mumbai and one of my favourites too. While there are several different recipes for bhel puri, most include some combination of vegetables, and spices with sprouts or Bhel mix. This particular version of Bhel I had at my friend Mona's home. This was her take on Bhel and I enjoyed the earthy notes of beetroot, soft, cooked sprouts, crunchy Bombay Mix, and the delicious nuts all topped with chutneys.
This bhel is easy to make at home. It is a tasty healthy snack loaded with flavours and textures – sour, tangy, crispy, sweet, salty, crunchy. It is a low-fat, nutritious, and delicious food. It is spicy, but also sweet, tart, and salty and can be adapted to one's taste and liking; the versatility in taste is the beauty of this Beetroot Sprouts Bhel.
Other Chaat recipes you might like are Moth Chaat, Delhi's Kulle ke Chaat, Kala Chana Chaat, Aloo Tikki Chaat, Aloo Chaat, Jhal Muri and Raj Kachori.
Ingredients
1 teaspoon ghee/oil
2 cups grated fresh beetroot
½ teaspoon salt
¼ cup boiled sprouted moong beans
¼ cup boiled chickpeas/chana
2 tablespoons green chutney
2 tablespoons tamarind chutney
2 teaspoons chaat masala
2 tablespoons finely chopped onions
2 tablespoons Bombay mix/Indian savoury snack
2 teaspoons roasted peanuts
2 teaspoons roasted cashew nuts
1 tablespoon finely chopped coriander leaves
Directions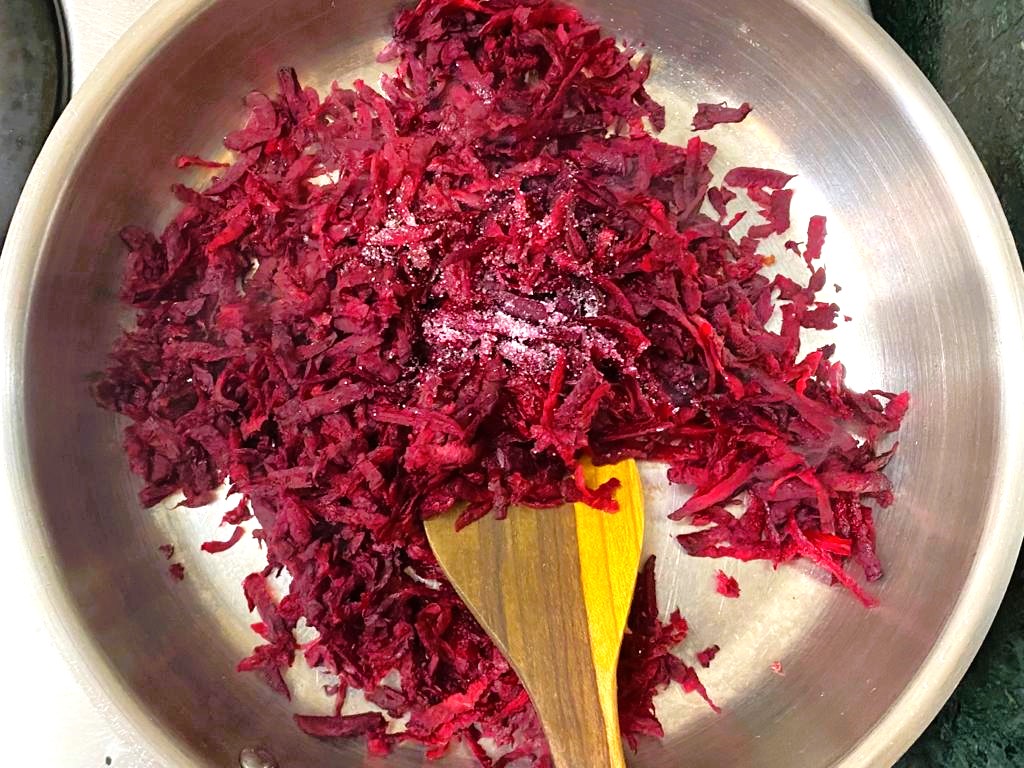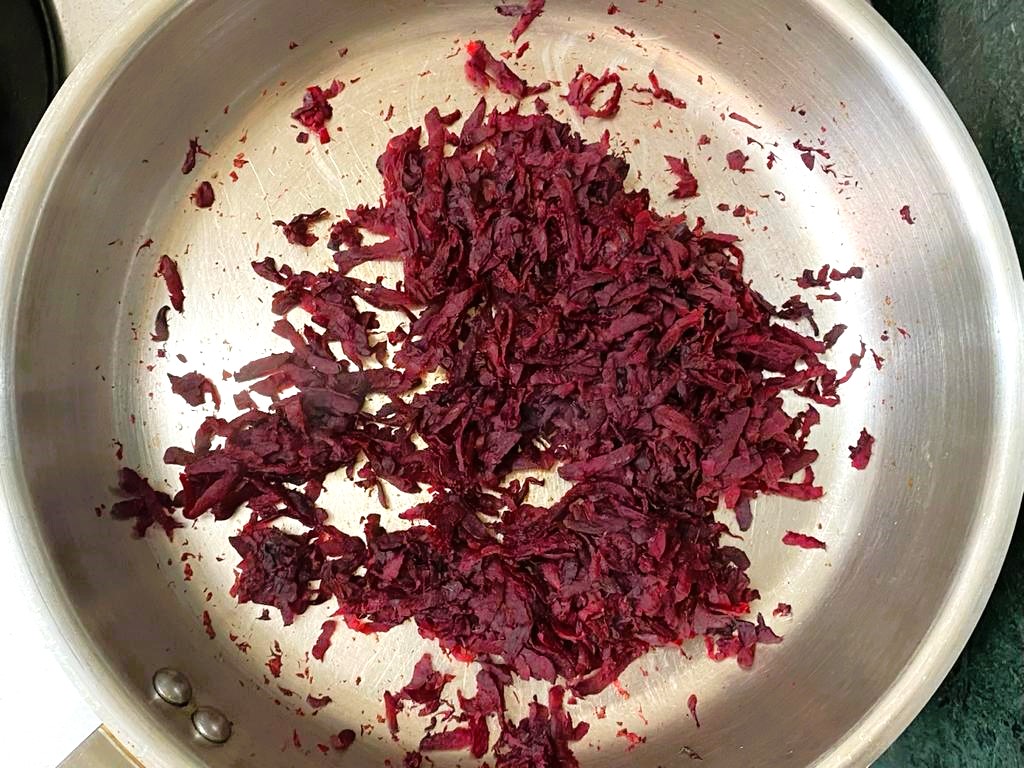 Heat ghee in a pan and add the grated beetroot and salt. Sauté on medium heat to low heat for 3-4 minutes and then turn off the heat. Keep it aside to cool down.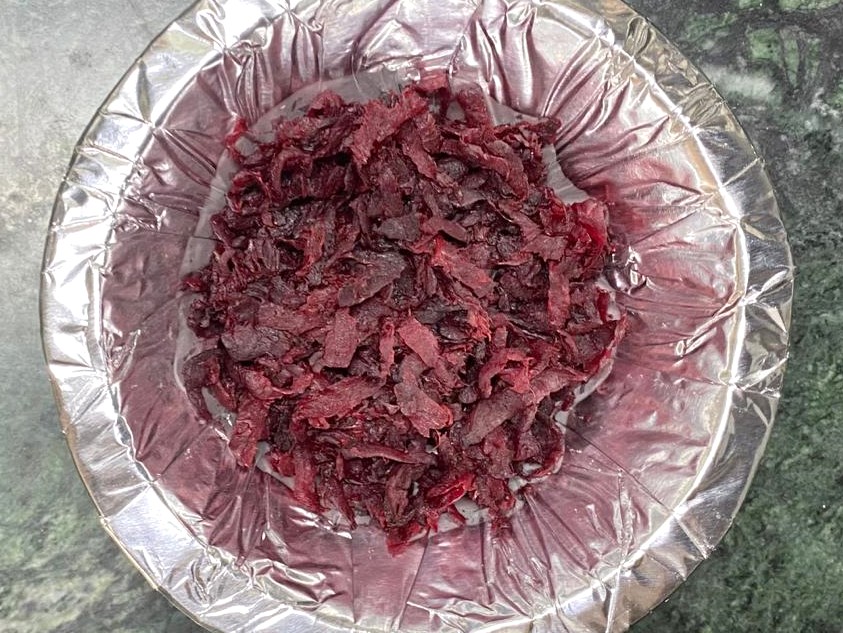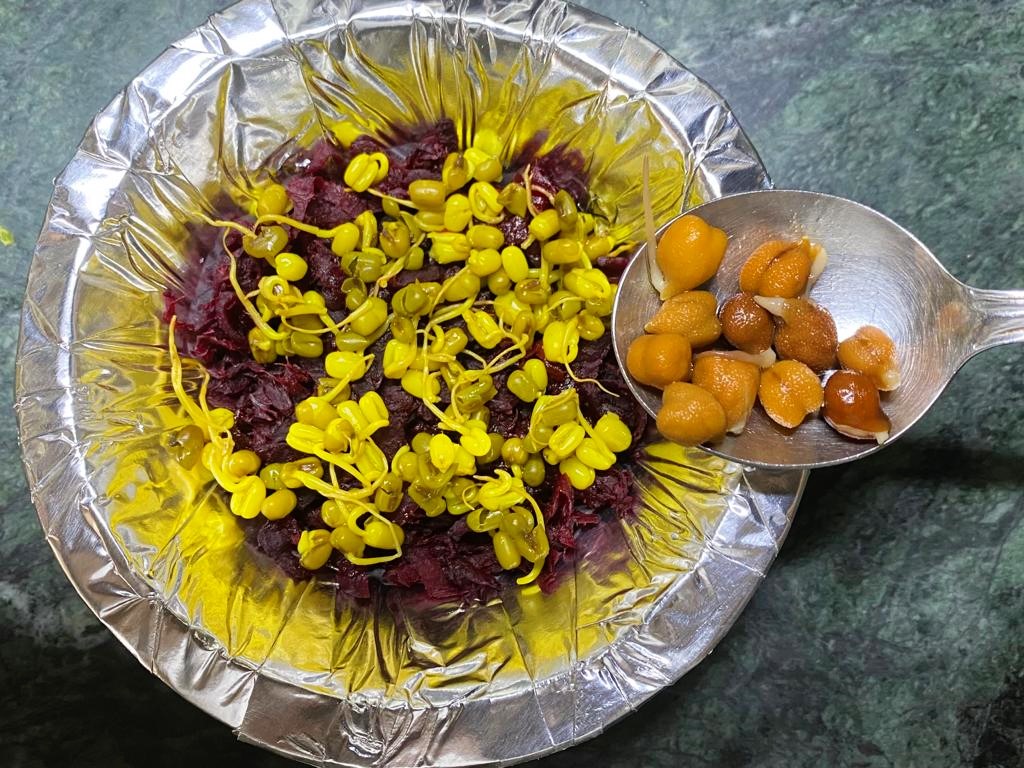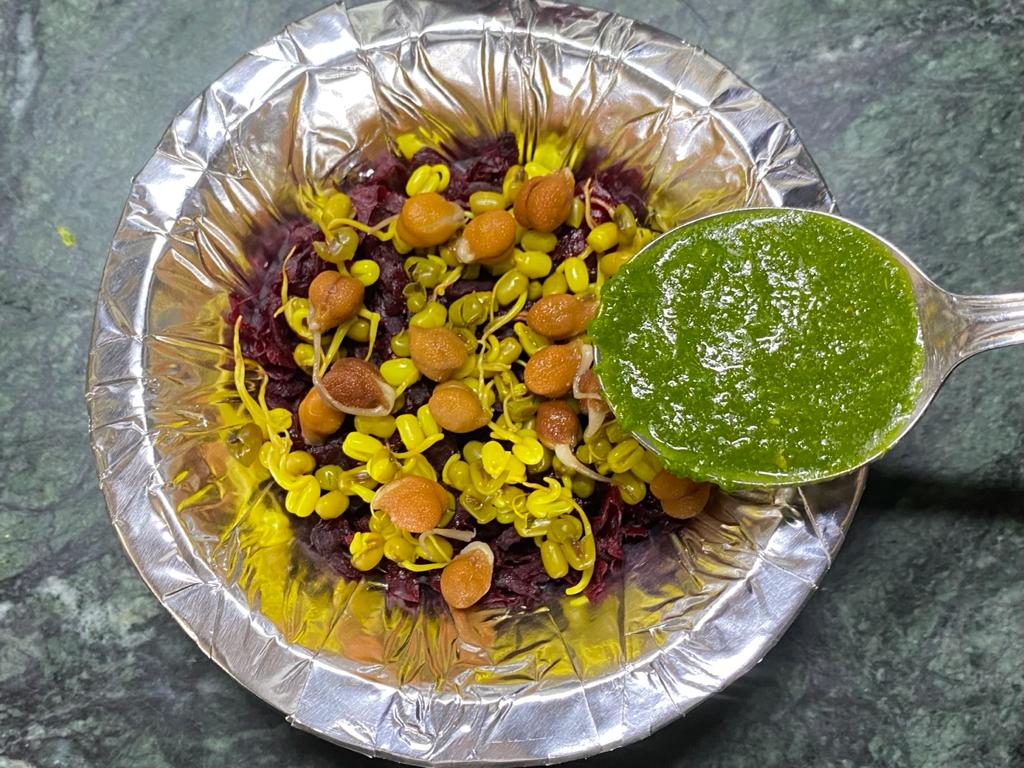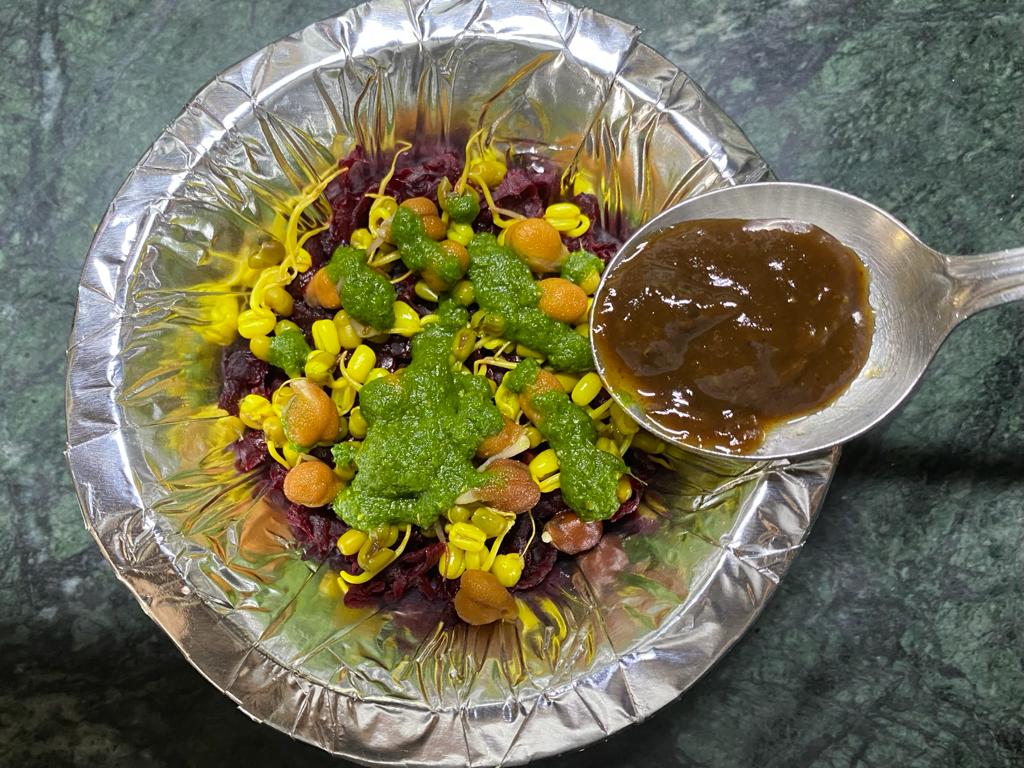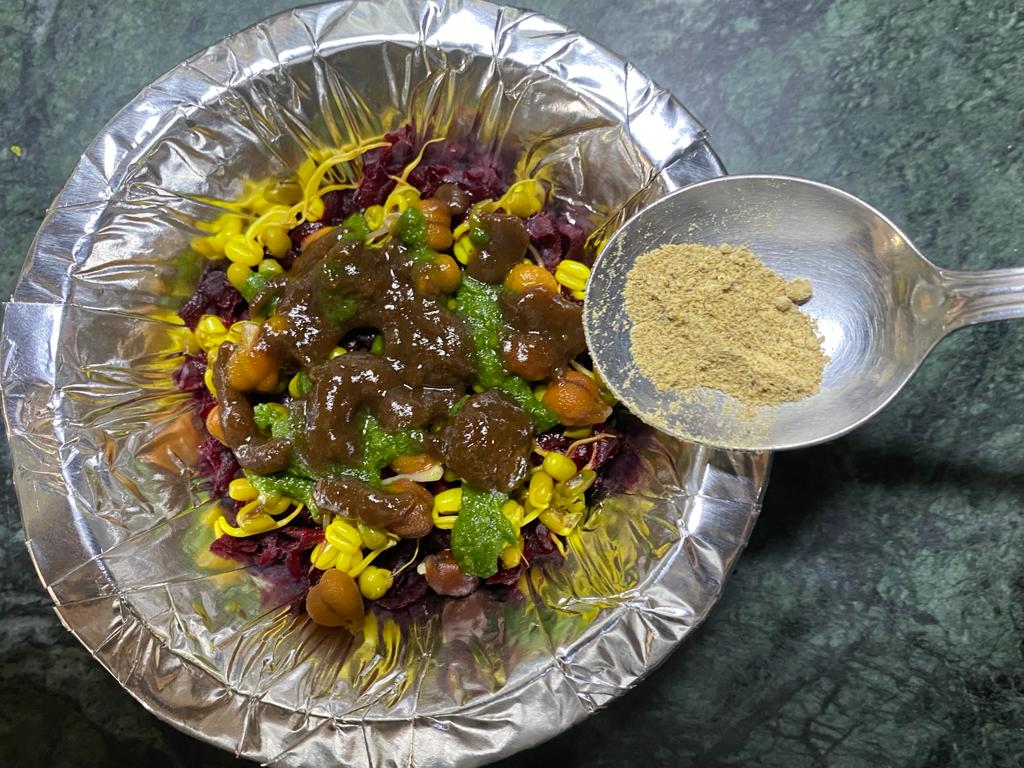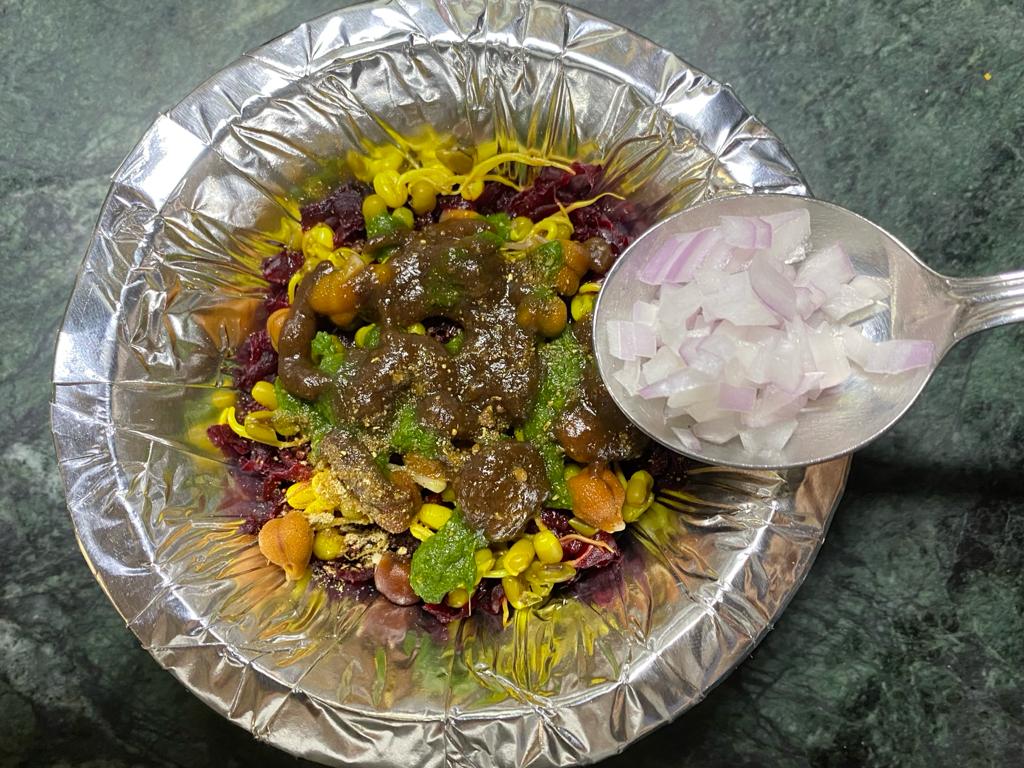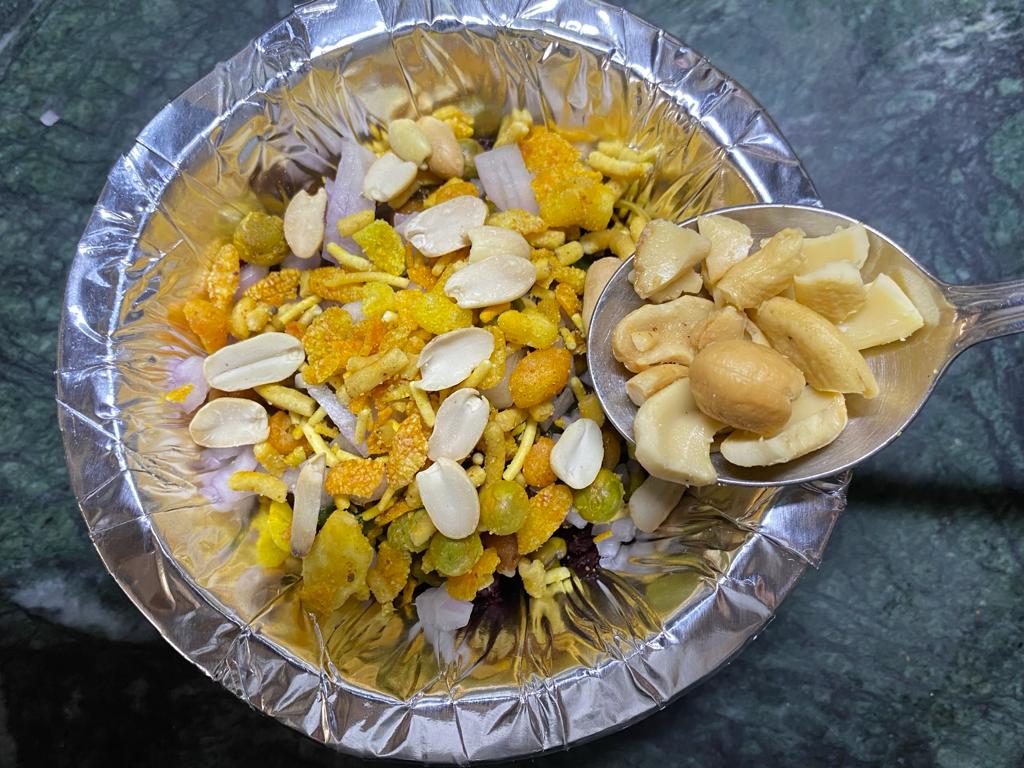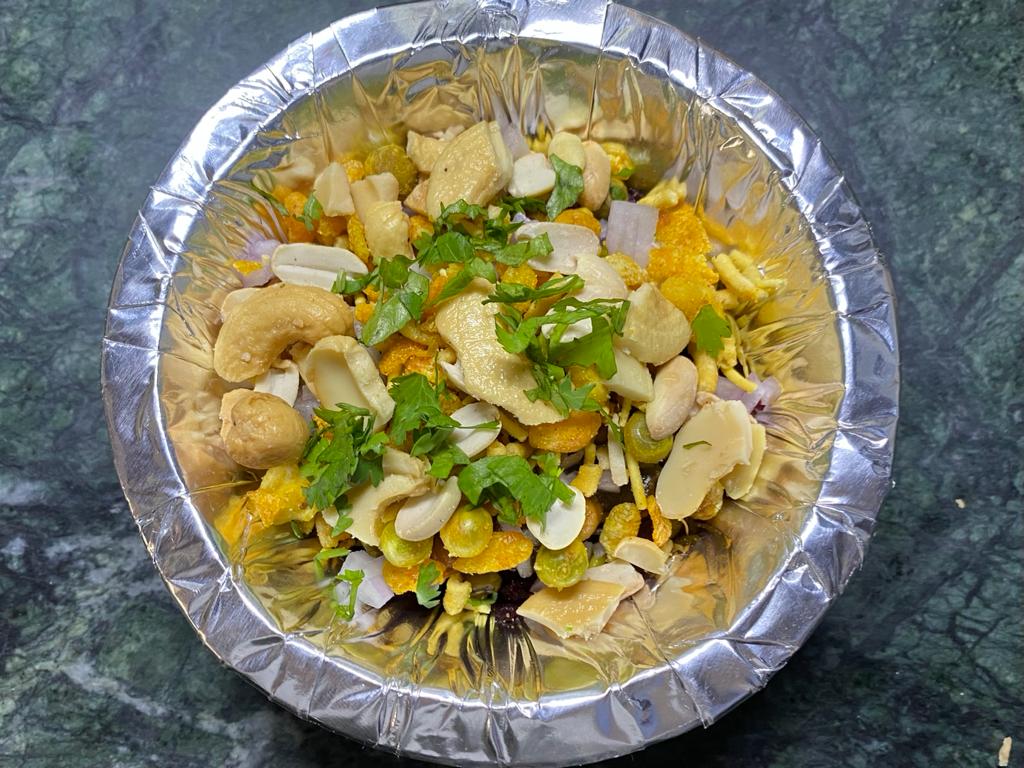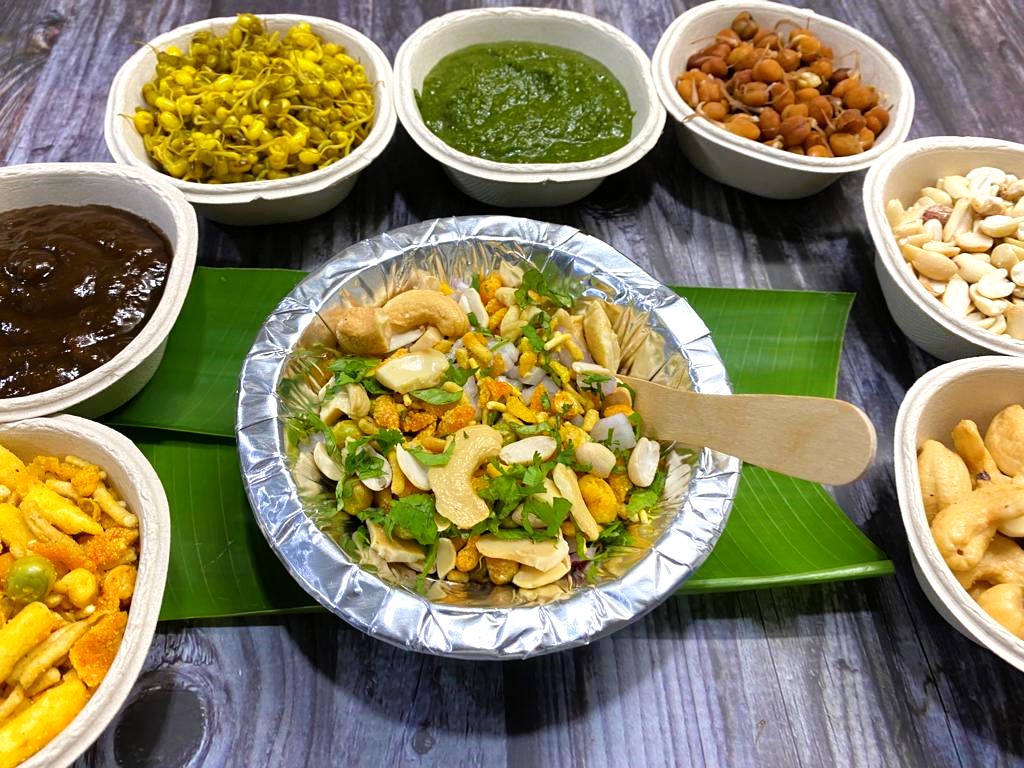 To make a portion of bhel- take 2 tablespoons beetroot, add sprouted moong, chickpea, green chutney, tamarind chutney, chaat masala, onions, Bombay mix, peanuts, cashew nuts and coriander leaves.
You can either toss the bhel or just serve it like this.