Yoghurt Bread Bake
Yoghurt Bread Bake is a quick and simple dish using handful of ingredients for those moments when you need some quick, delicious, and satisfying.
I love the simplicity of this dish as it uses ingredients that we will invariably always have at home like yogurt, bread, and onions. This is my sister-in-law's favourite dish and she always requests me to make it whenever she visits us.
Bread dipped in spiced yogurt, layered with crispy onions, and baked until golden and crispy. Simple, delicious and just comforting!
Ingredients
6-8 bread slices
1 cup natural/plain yoghurt
4-5 green chillies slit lengthwise
1 cup finely sliced onions
1 tablespoon oil
1 teaspoon mustard seeds
6-8 curry leaves
1 teaspoon salt
1 teaspoon turmeric powder
1 teaspoon red chilli powder
Directions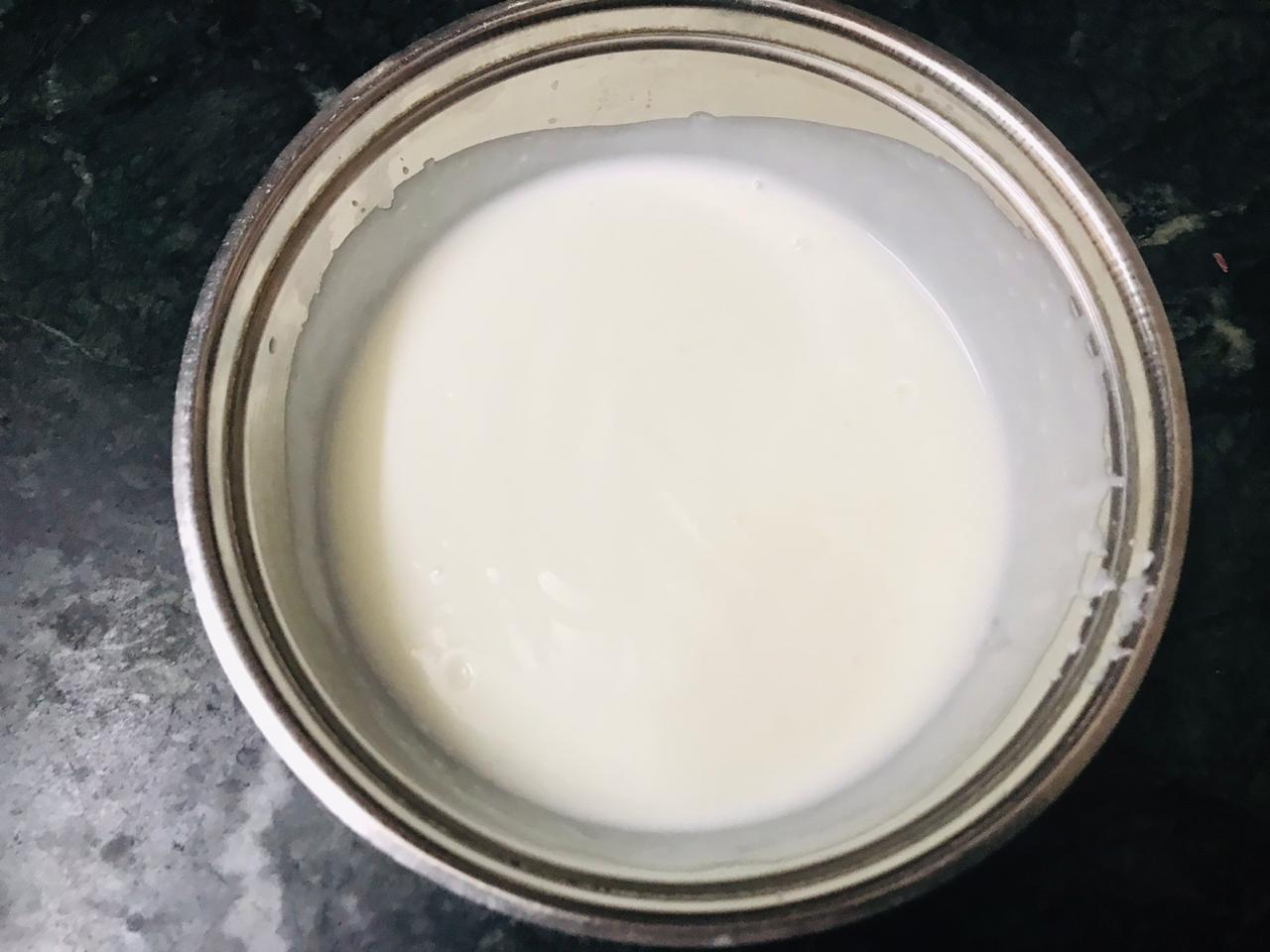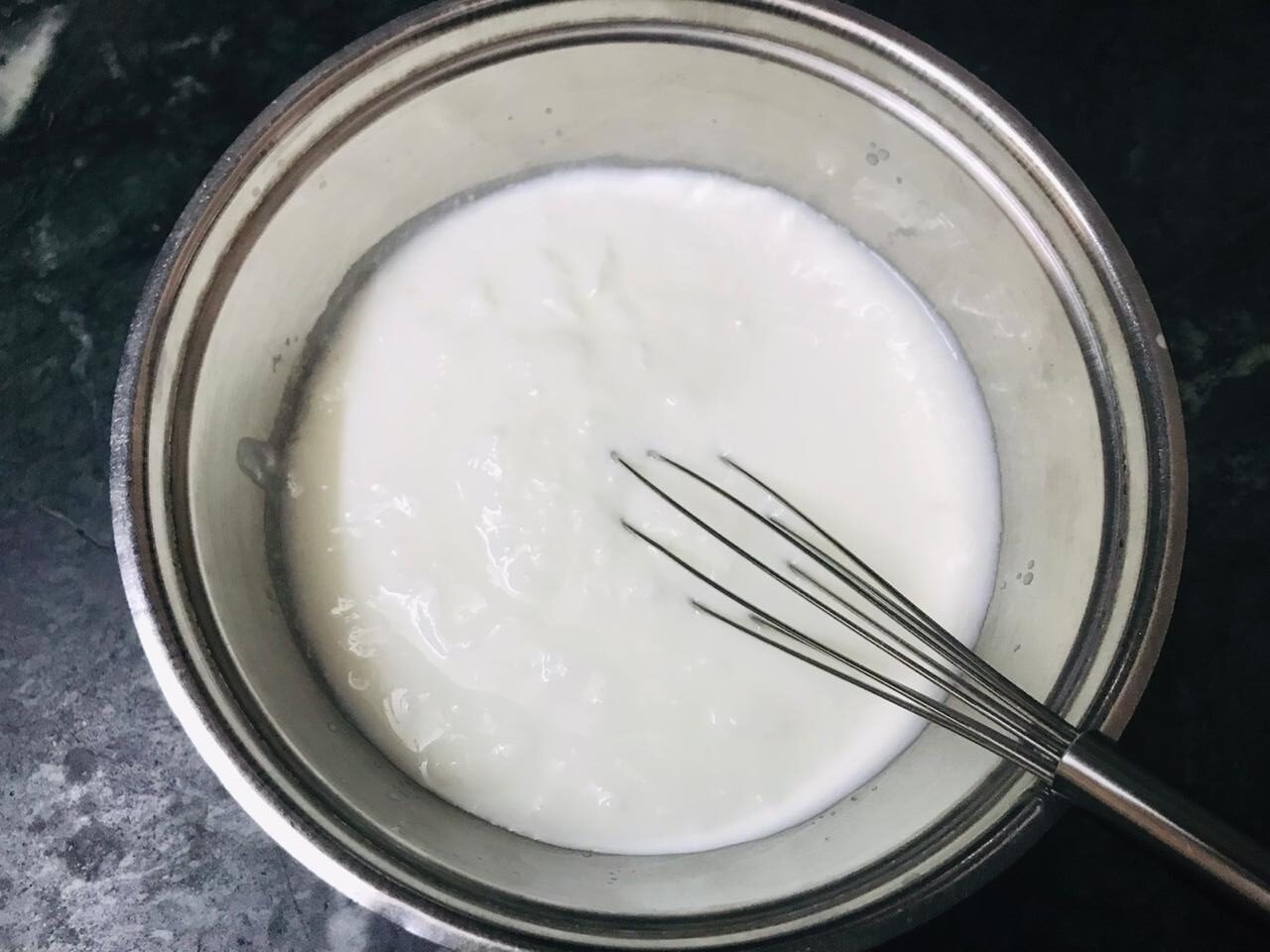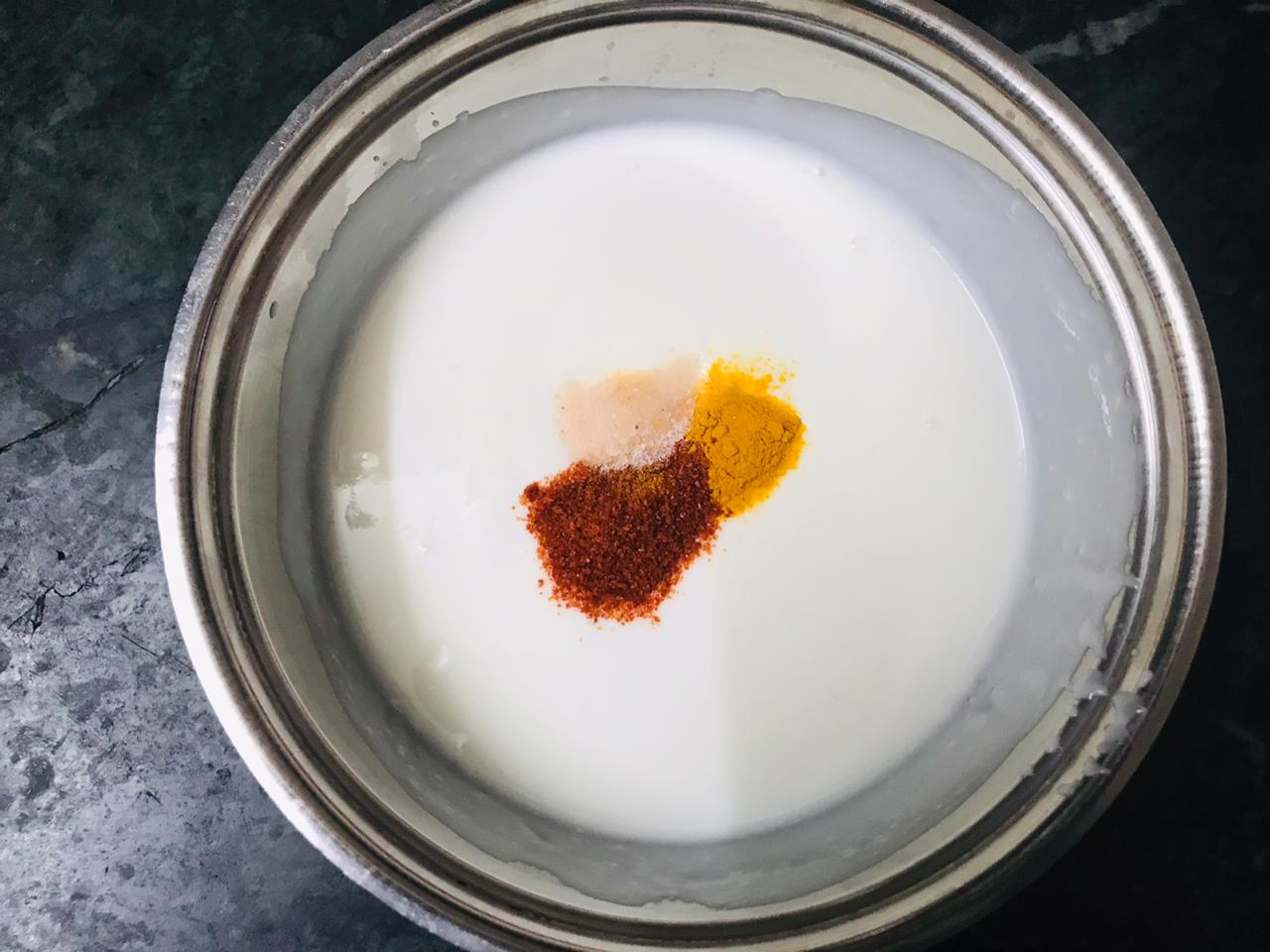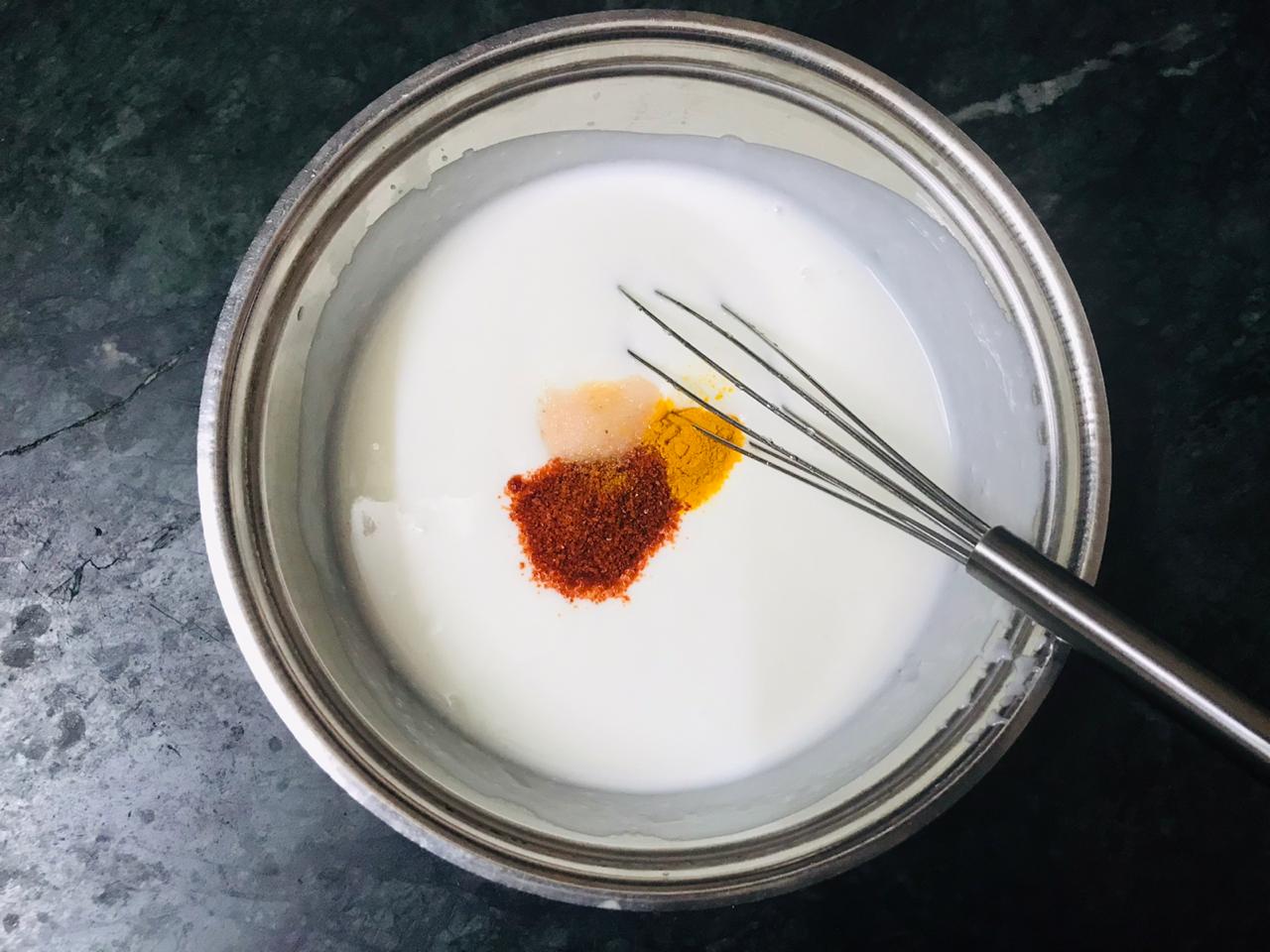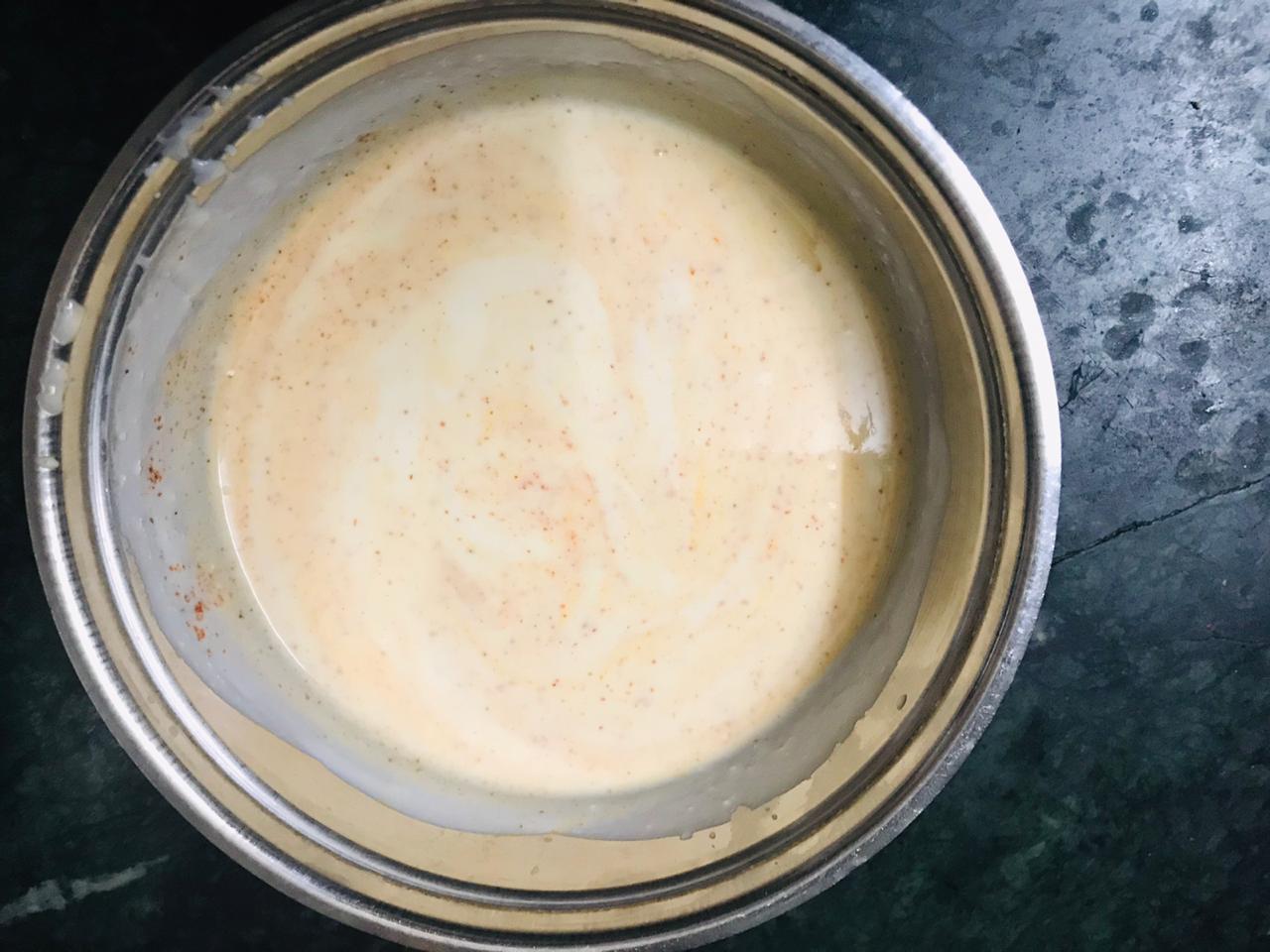 Whisk the yoghurt until smooth. Add ½ teaspoon salt, turmeric powder and red chilli powder and mix. Keep it aside.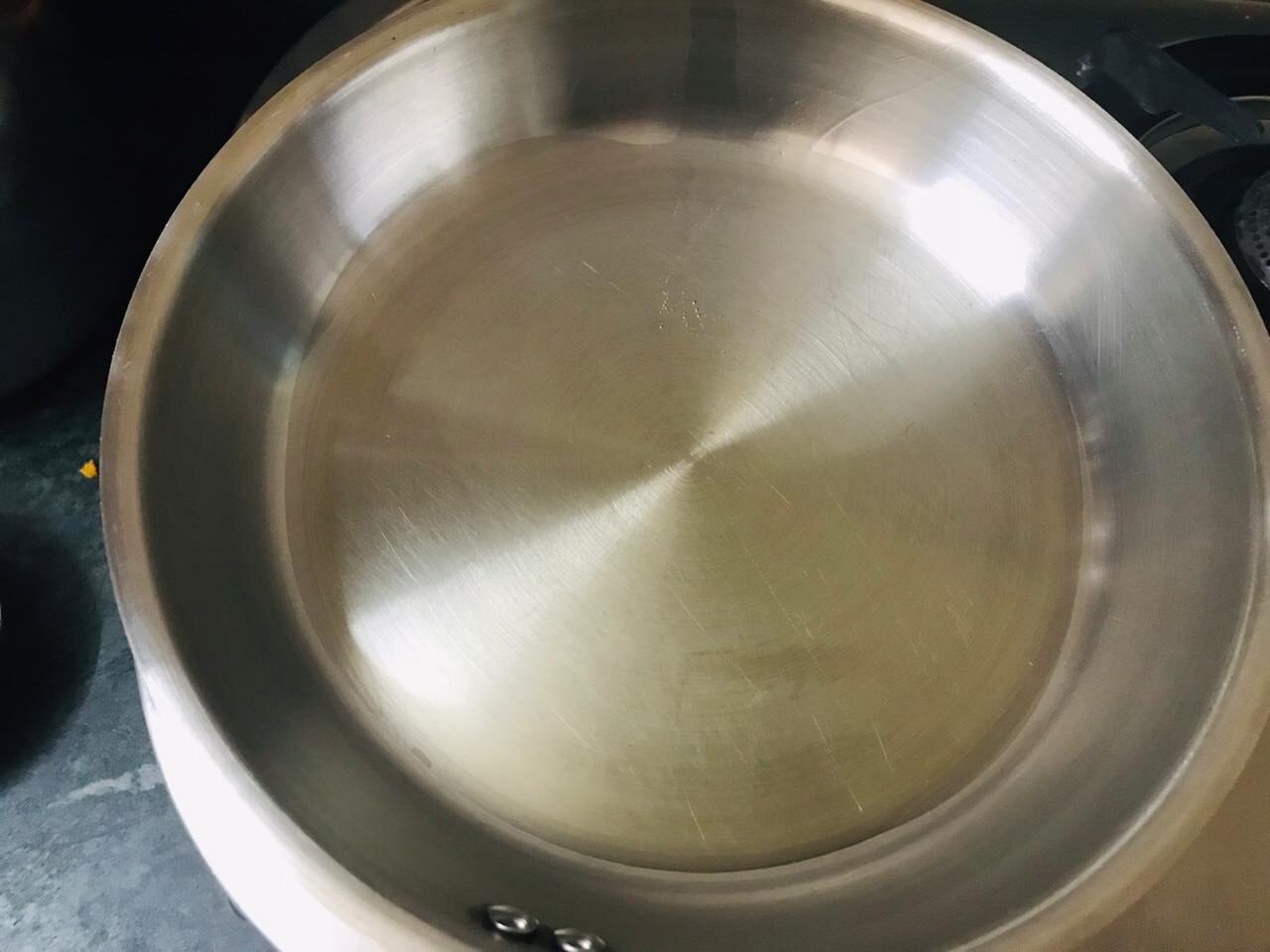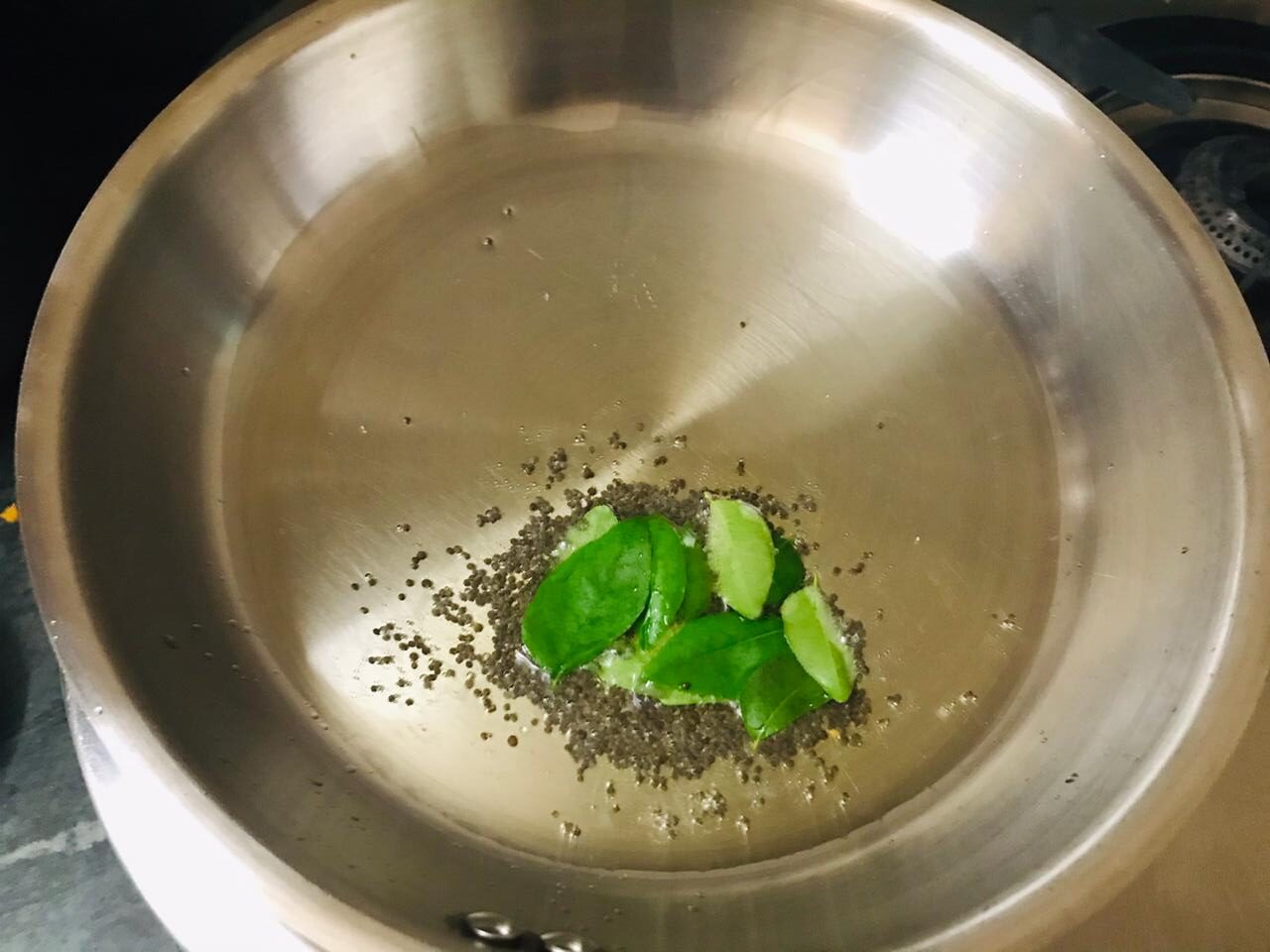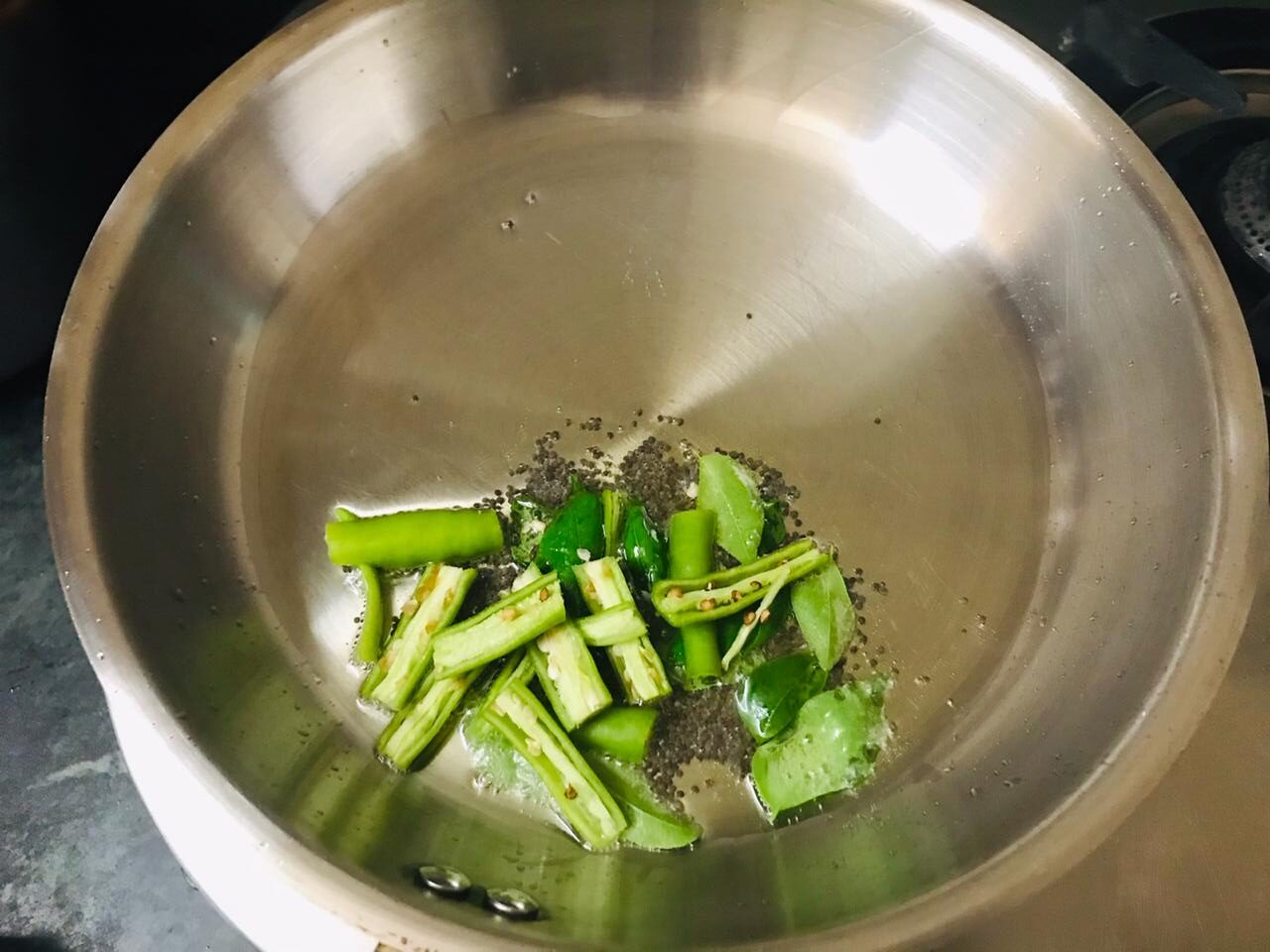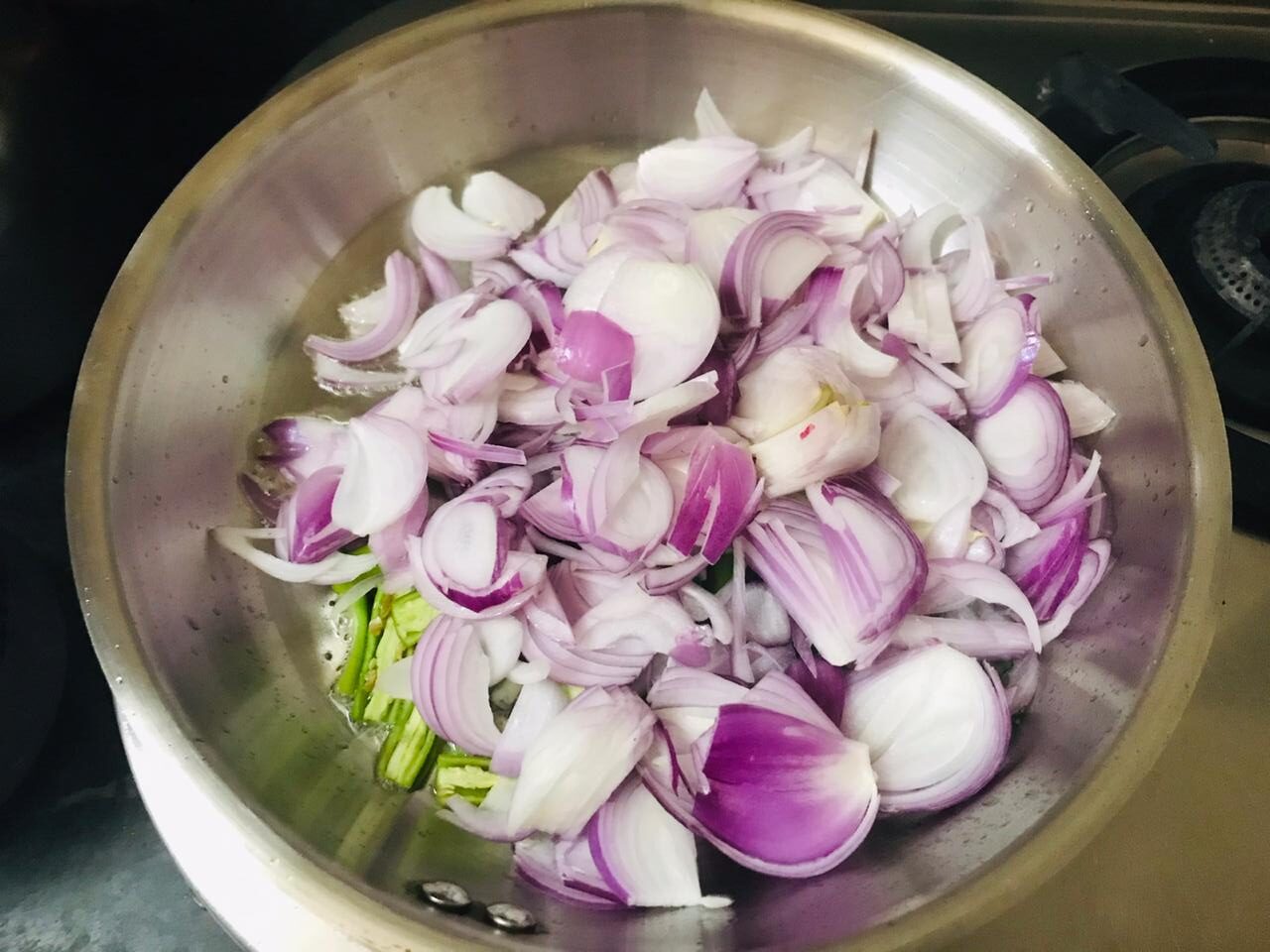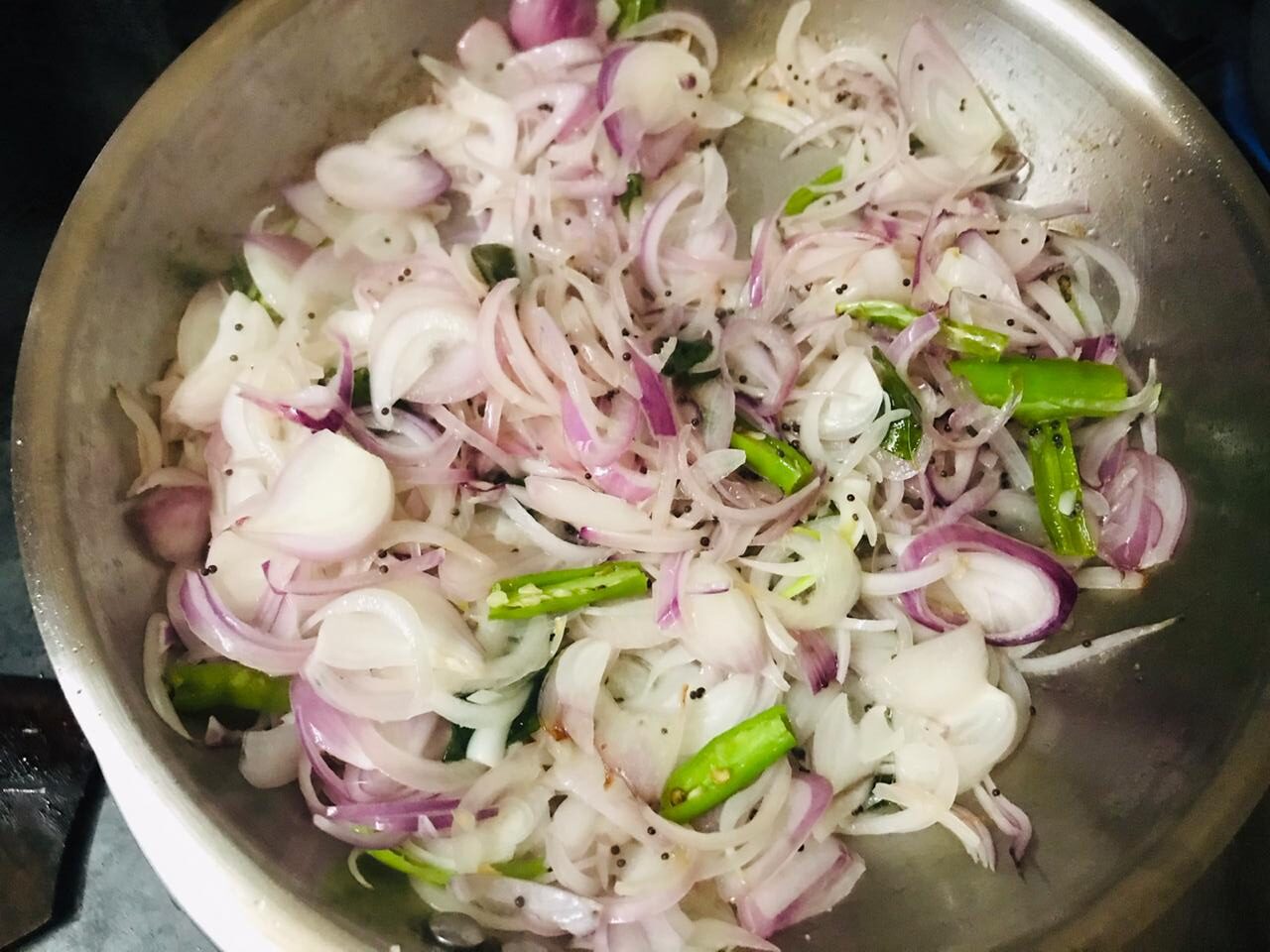 Heat oil in a pan and add the mustard seeds. When they splutter, add curry leaves, green chillies, onions and ½ teaspoon salt. Sauté on medium heat until the onions turn golden brown in colour.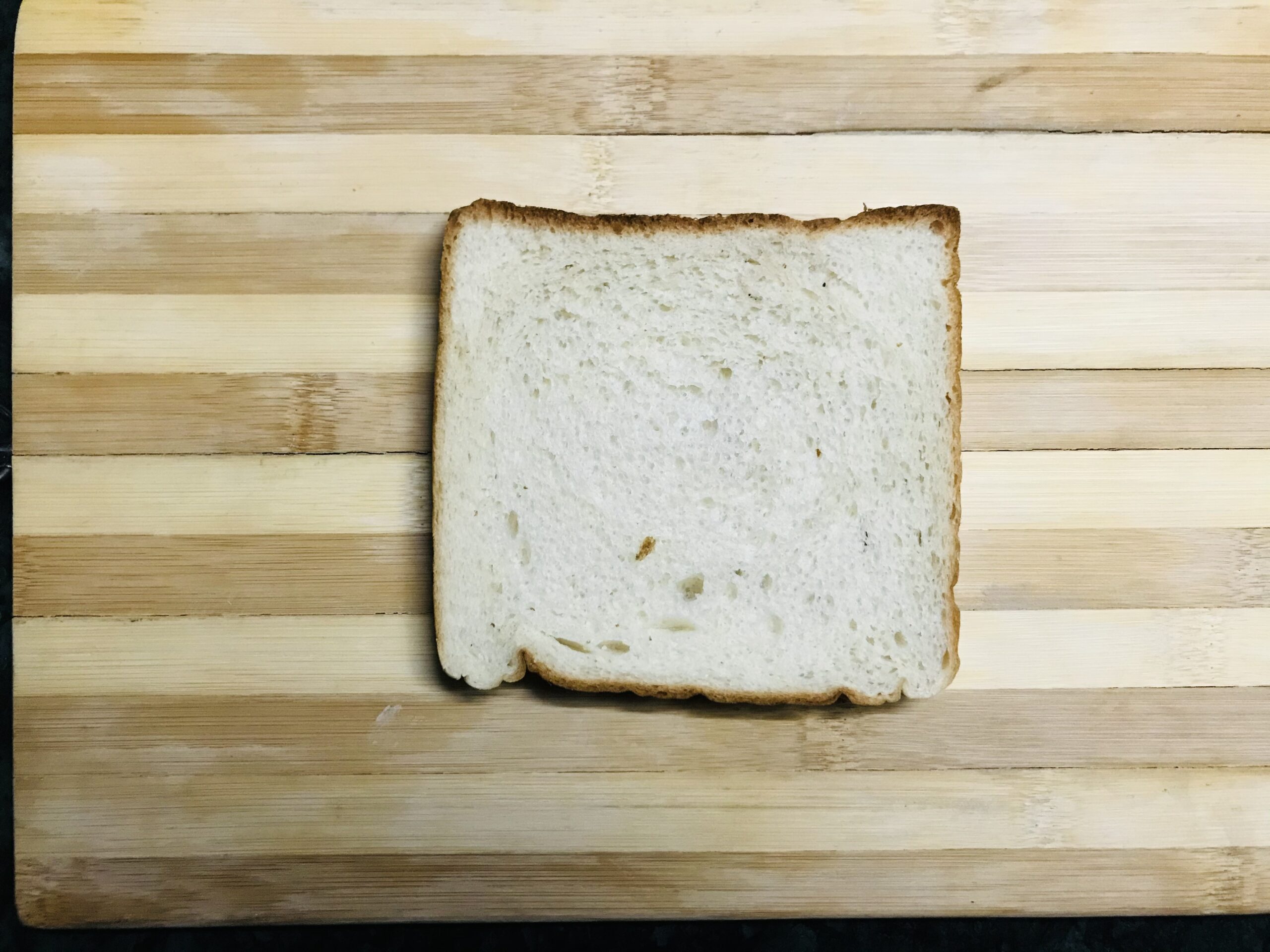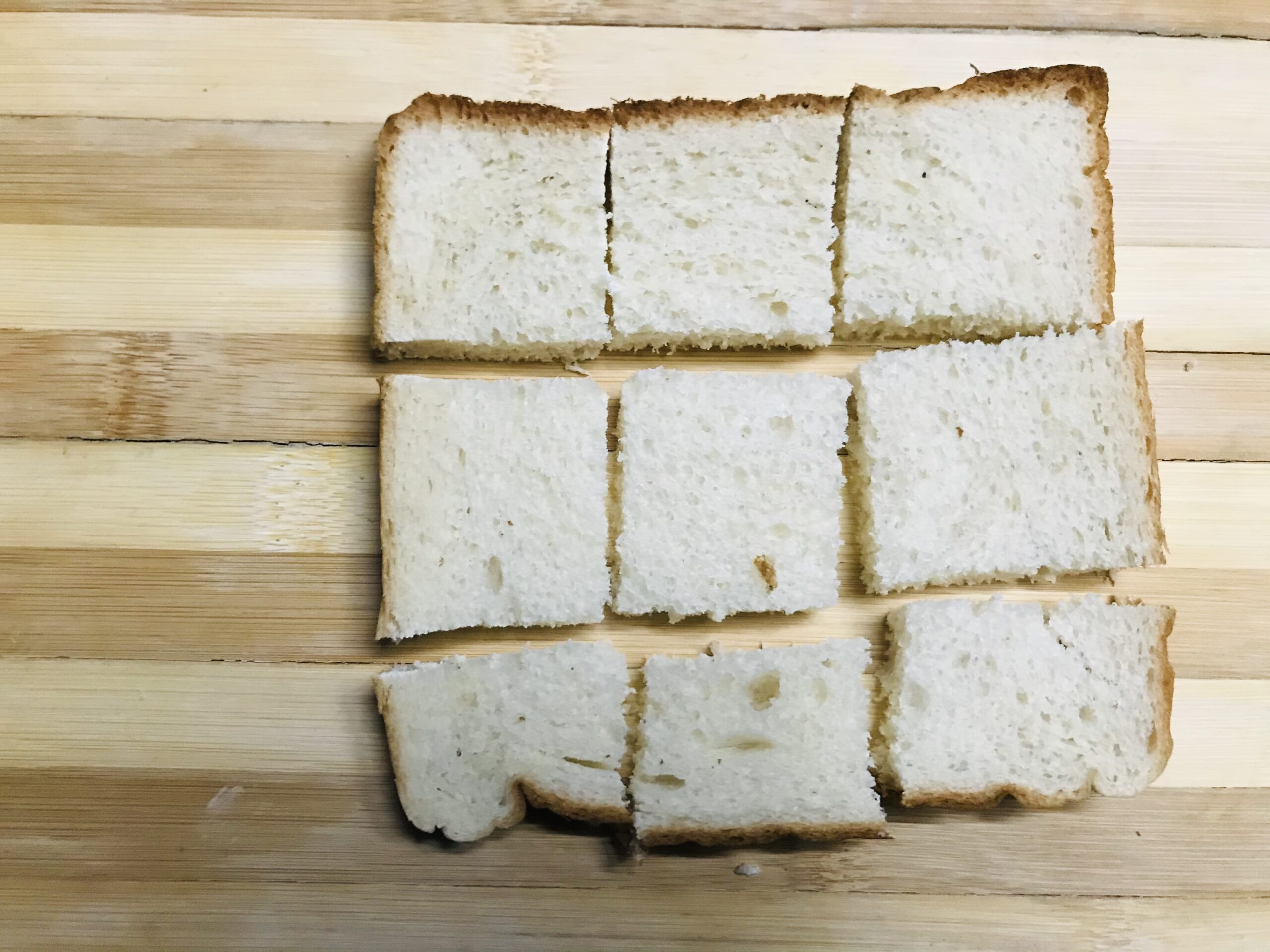 Cut the bread slices into approximately 4cm x 4cm rectangles.
Preheat oven on 180C/350F/Gas 4.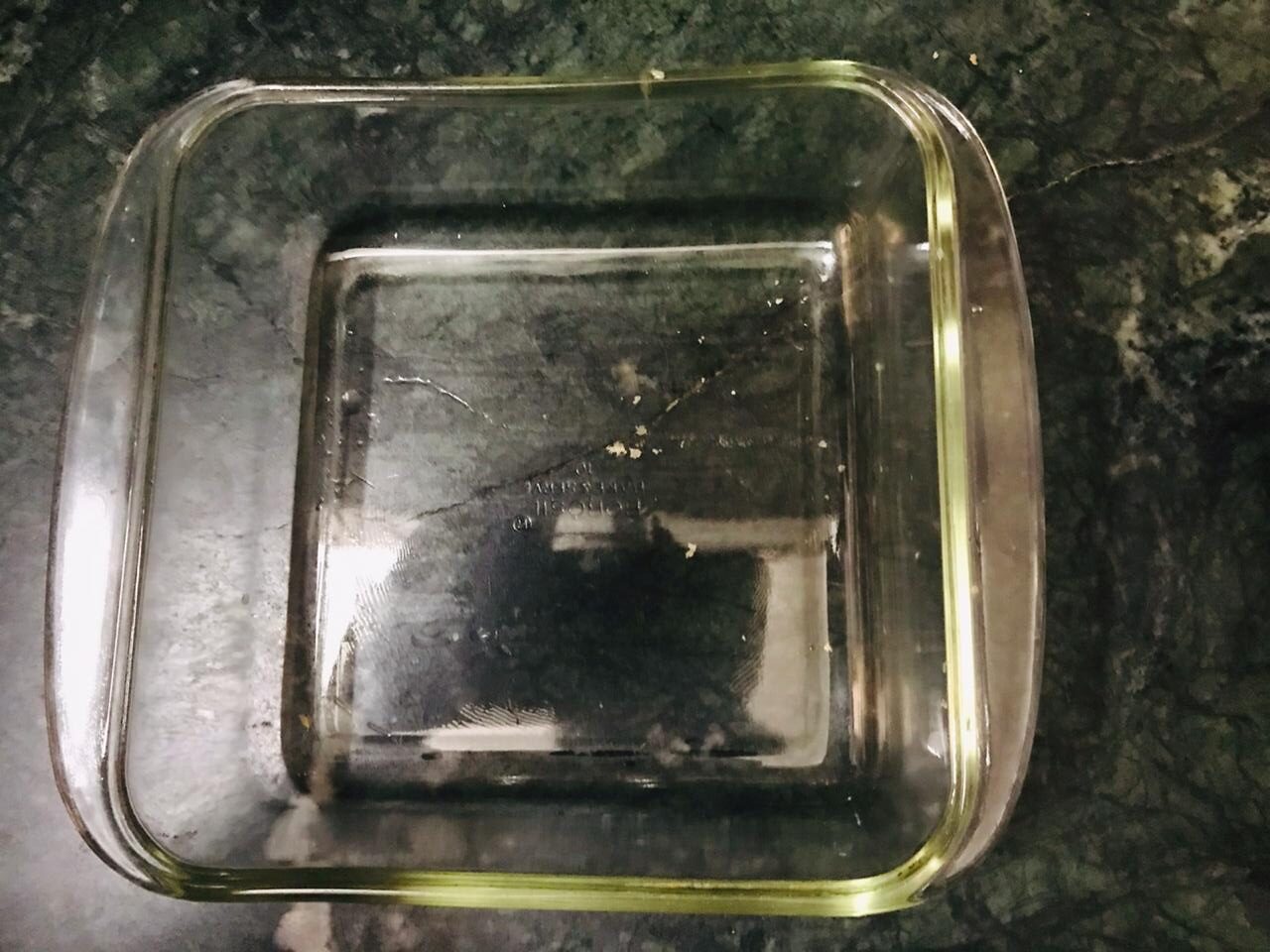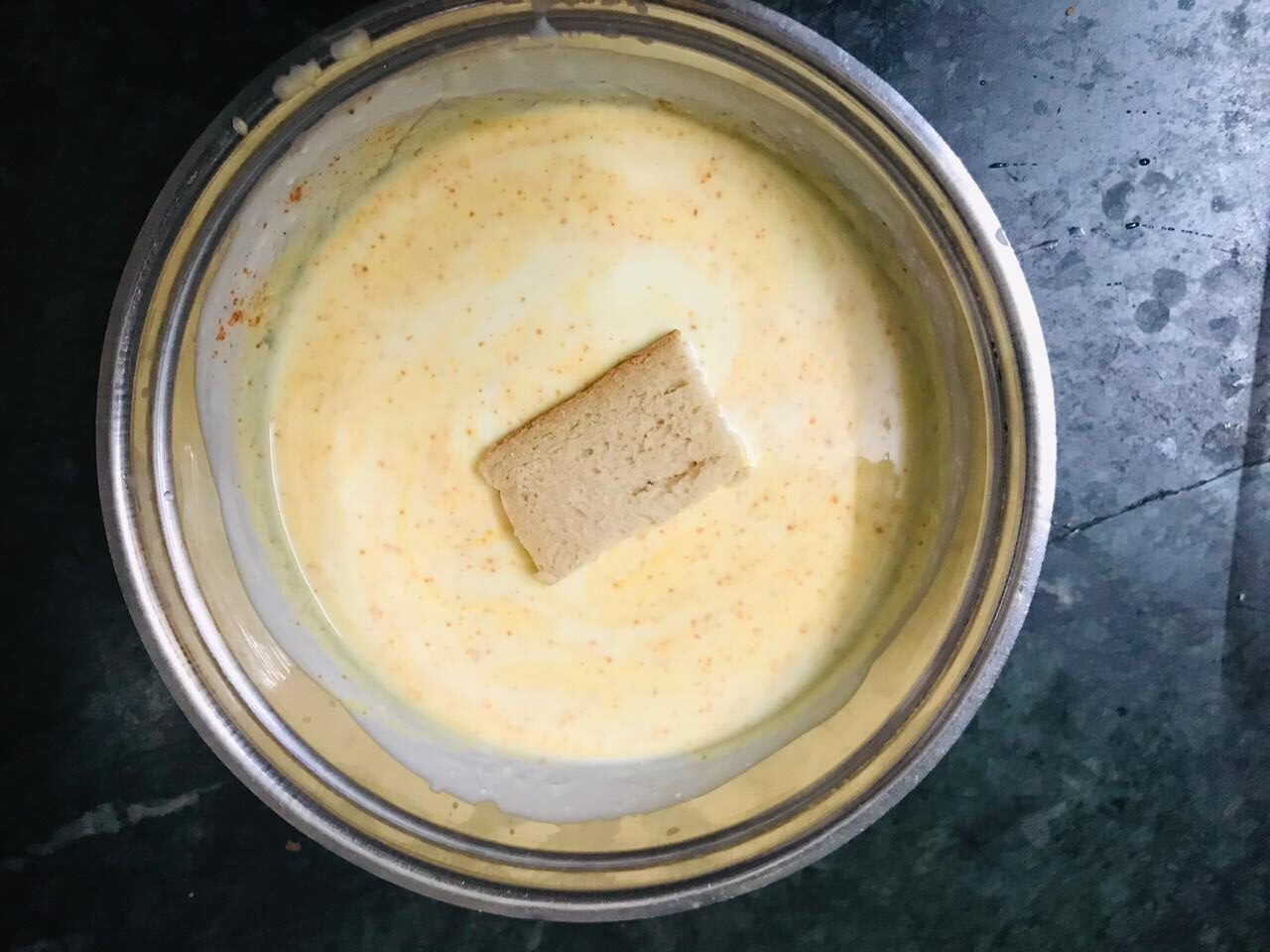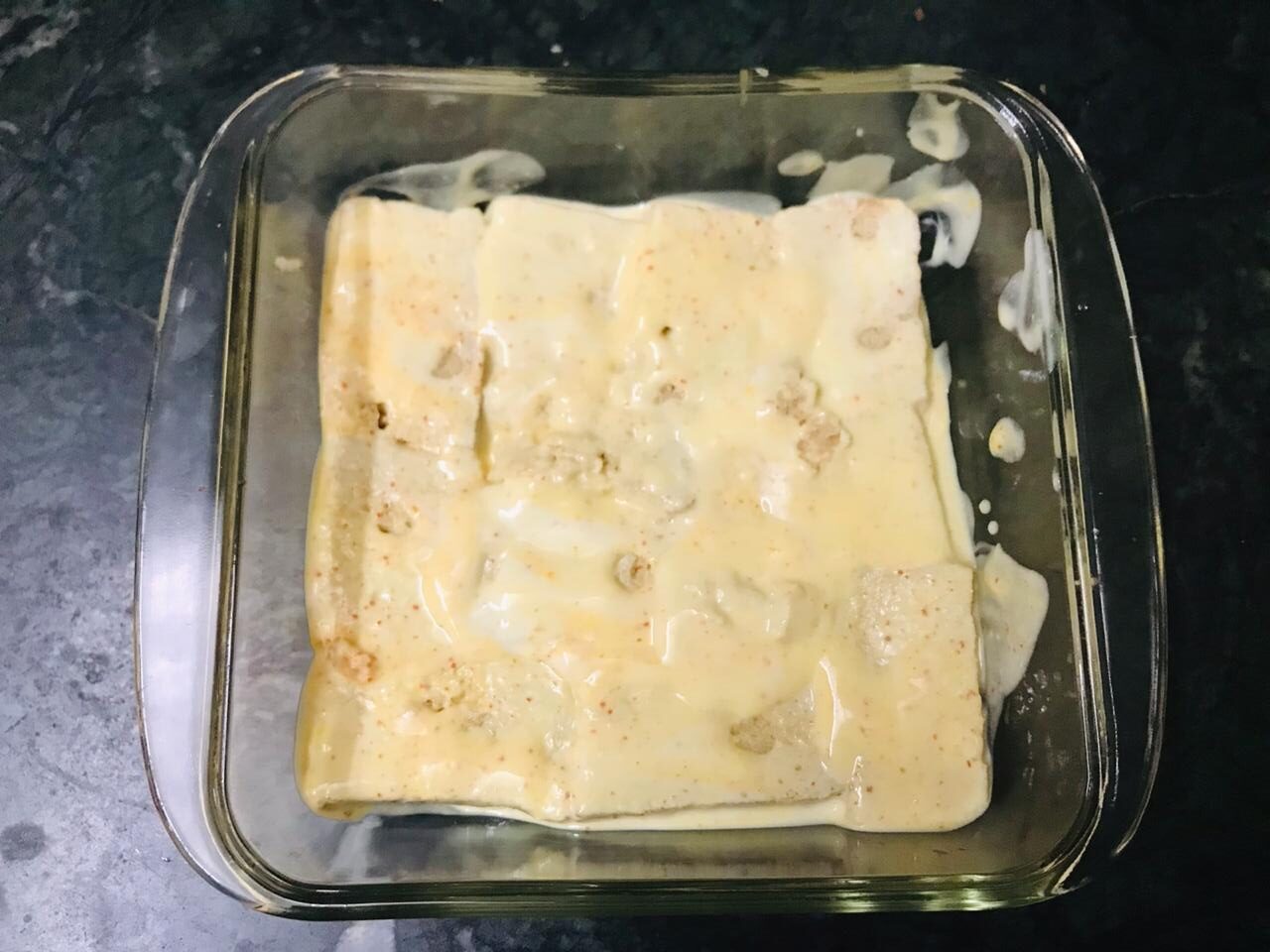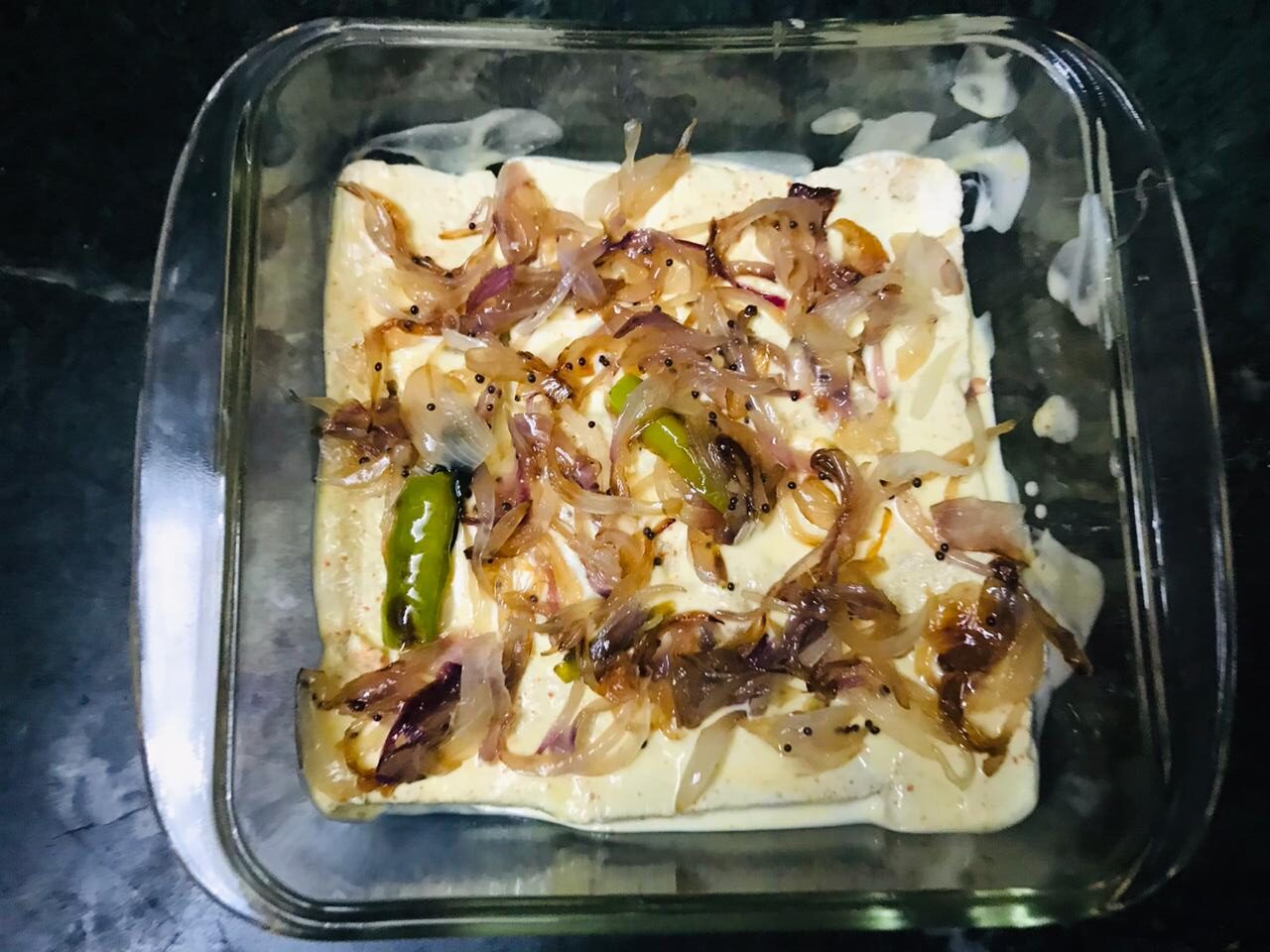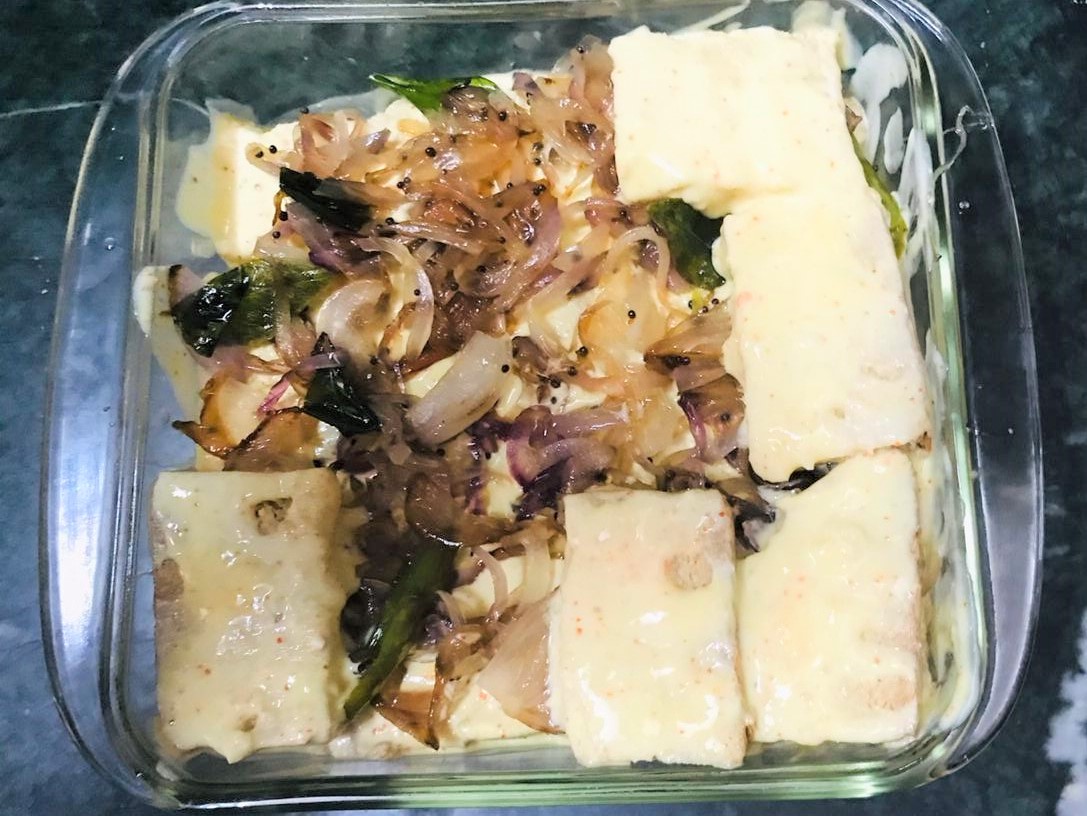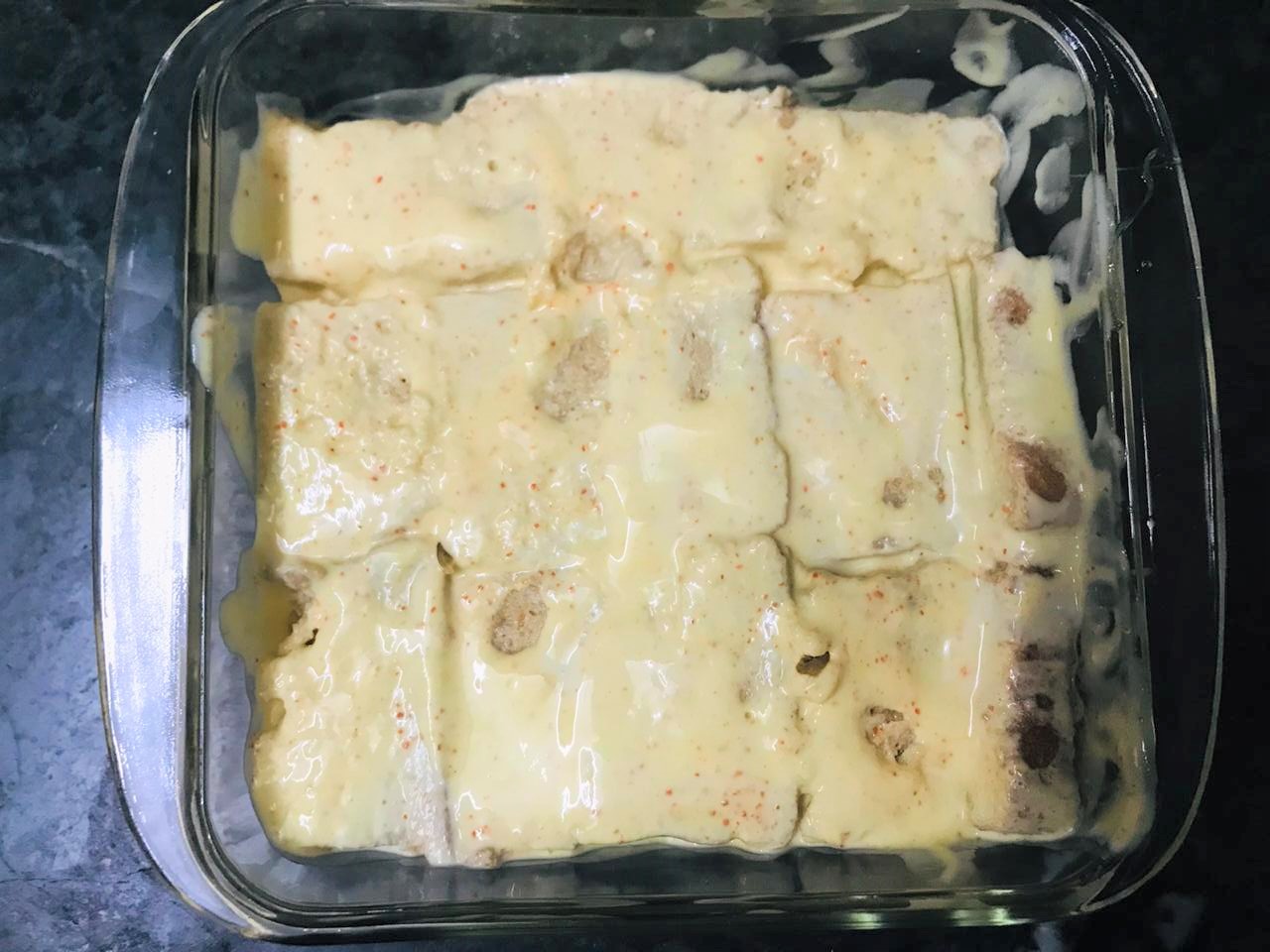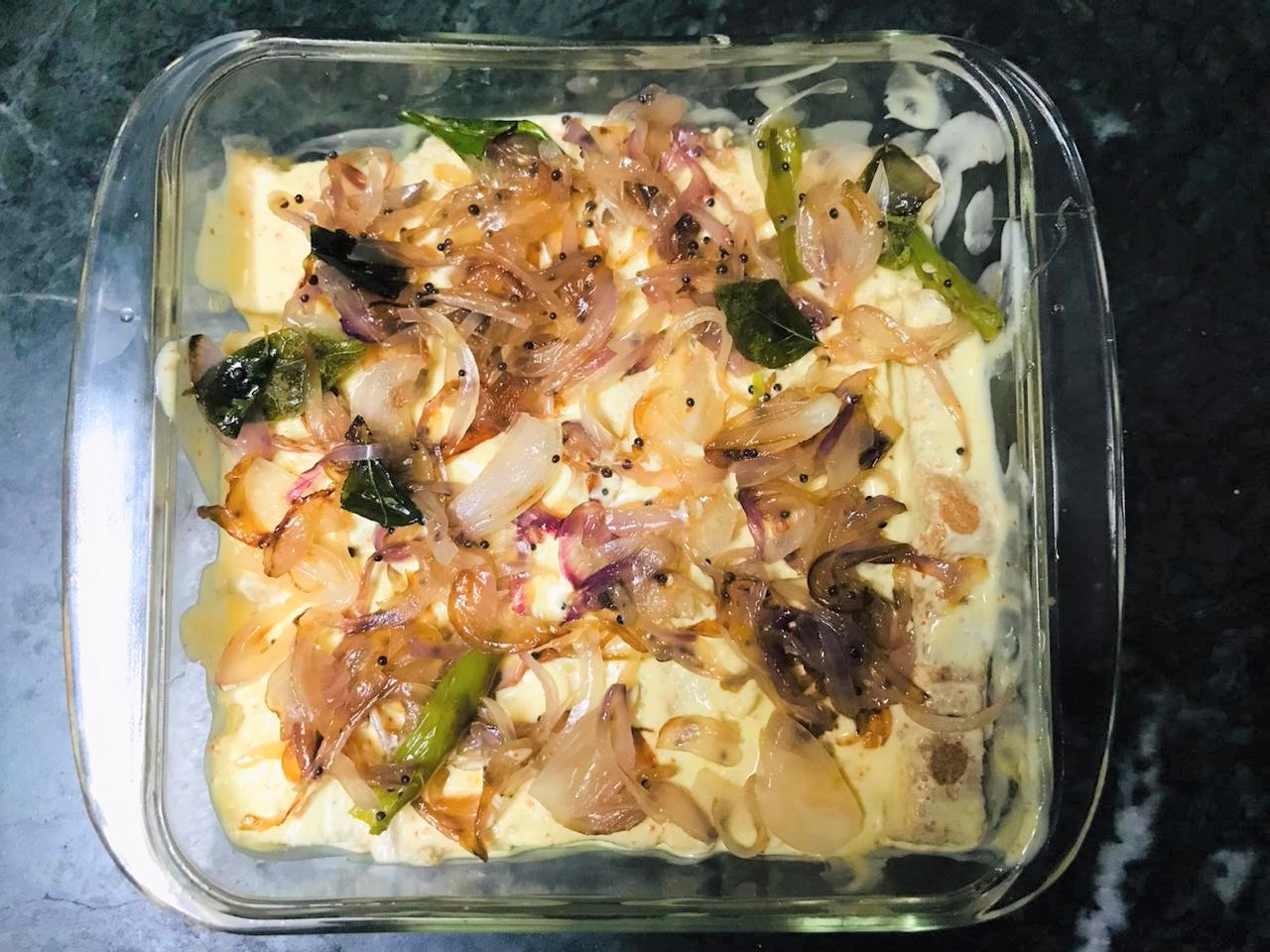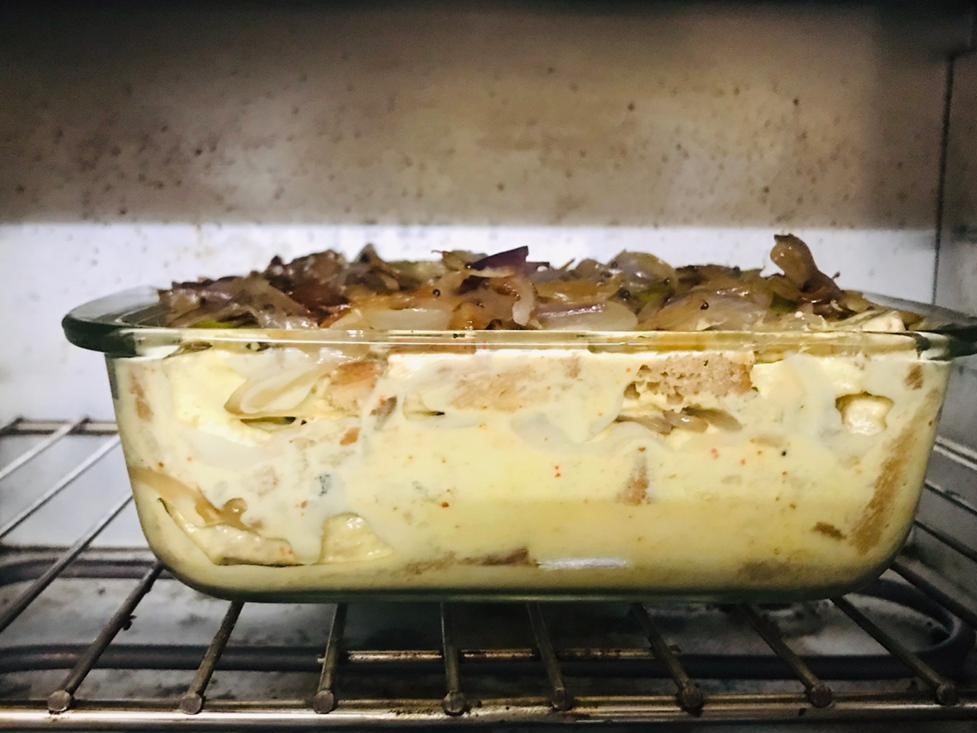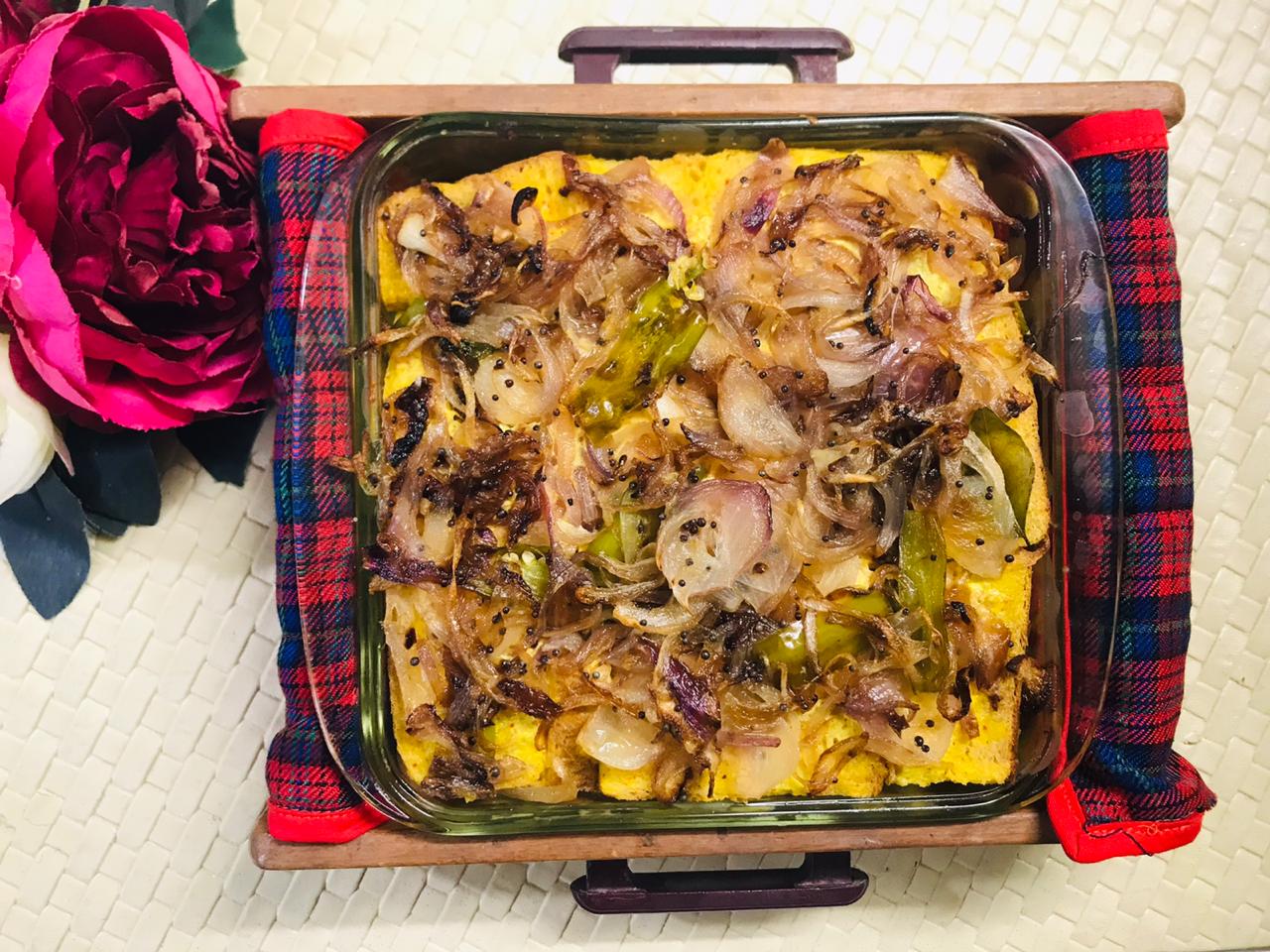 Dip the sliced bread in the spiced yoghurt and line it in a 5-inch square baking tray. Top it with 1/3 of the fried onions.
Repeat the layers- bread dipped in yogurt, onions- 2 more times to use all the bread and onion mix.
Place the baking tray in the preheated oven for 8-10 minutes or until the onions turn crisp.