Vegetable Laksa
Laksa is a rich coconut milk-laced noodle broth. Spicy, tangy, sweet with loads of textures, this dish is a firework in each spoonful. Laksa is a noodle soup originating from descendants of early Chinese migrants who settled in Penang, Malacca, Singapore and Indonesia.
I strongly believe that a great laksa is not made starting from a jar of paste, a great laksa starts with curry paste made from scratch using fresh ingredients as that is what gives it body and flavours. It is incredibly easy to make and packs the authentic flavour! Traditionally Laksa is made with rice noodles, seafood, a creamy coconut milk-based broth with plenty of seasonings and spices. The spices often include lemongrass, palm sugar, spicy chilies, and galangal among others. There are vegetarian versions available too with loads of fresh seasonal vegetables.
I had it for the first time in Singapore and just fell head over heels in love. Since then, I have been on the search for restaurants where I can find this delicious broth with the same punch. However, I have not yet found a place that serves Laksa with the same authenticity and punch. So, now I prefer making it myself because I cannot get the flavours out of my head and also it is quite simple and satisfying to make at home.
This laksa is spicy, tangy, creamy and just all the flavours that make you feel so good inside. A perfect dish to treat your vegan and/or gluten free friends and family. The great thing, to me, about Laksa is that you can change it so much to suit your own taste. For example, I like my Laksa a little more limey, so I tend to squeeze extra lime while eating. If you prefer it spicier, add extra chillies on top. The possibilities are endless.
Laksa is the king of soups. Seriously!!
Ingredients
For the Laksa Paste
1 2-inch piece roughly chopped galangal
1 2-inch piece roughly chopped fresh turmeric
1–2-inch piece roughly chopped ginger
10 cloves garlic
10 candlenuts
2 stems roughly chopped lemongrass
10 dry red chillies
2-3 fresh roughly chopped red chillies
1 red roughly chopped onion/shallot
Laksa
200 ml coconut milk
300 ml vegetable stock
2 teaspoons vegetable oil
3 pieces chopped in half tofu puffs
1-2 tablespoons mushroom soya sauce
salt to taste
1 -2 teaspoons palm sugar
1 cup bite sized mixed vegetables
200 g fresh thin rice noodles
Garnish
3-4 tablespoons bean sprouts
1 red chilli thinly sliced
2 teaspoons coriander
2 teaspoons mint leaves
Lime wedges
Directions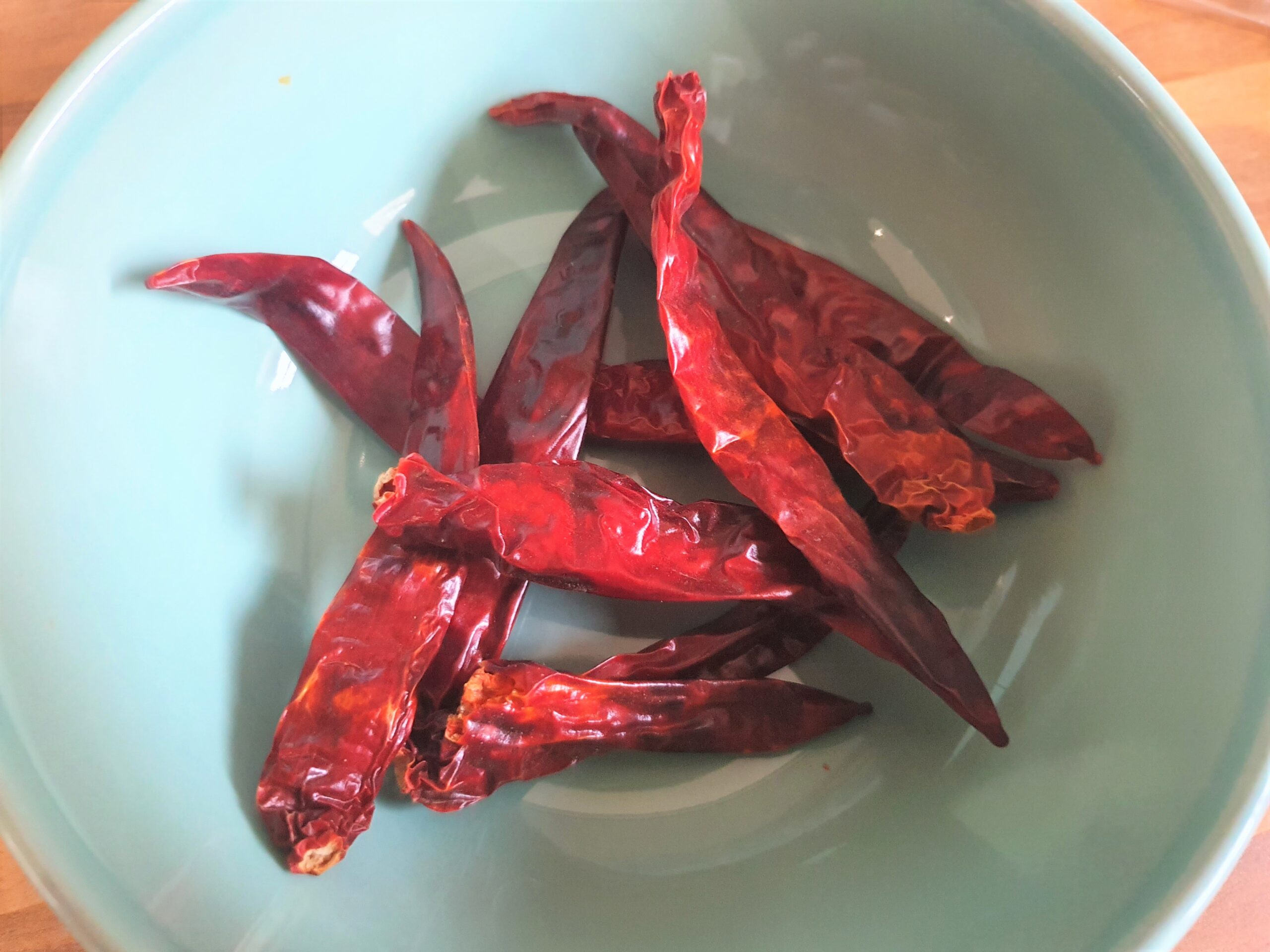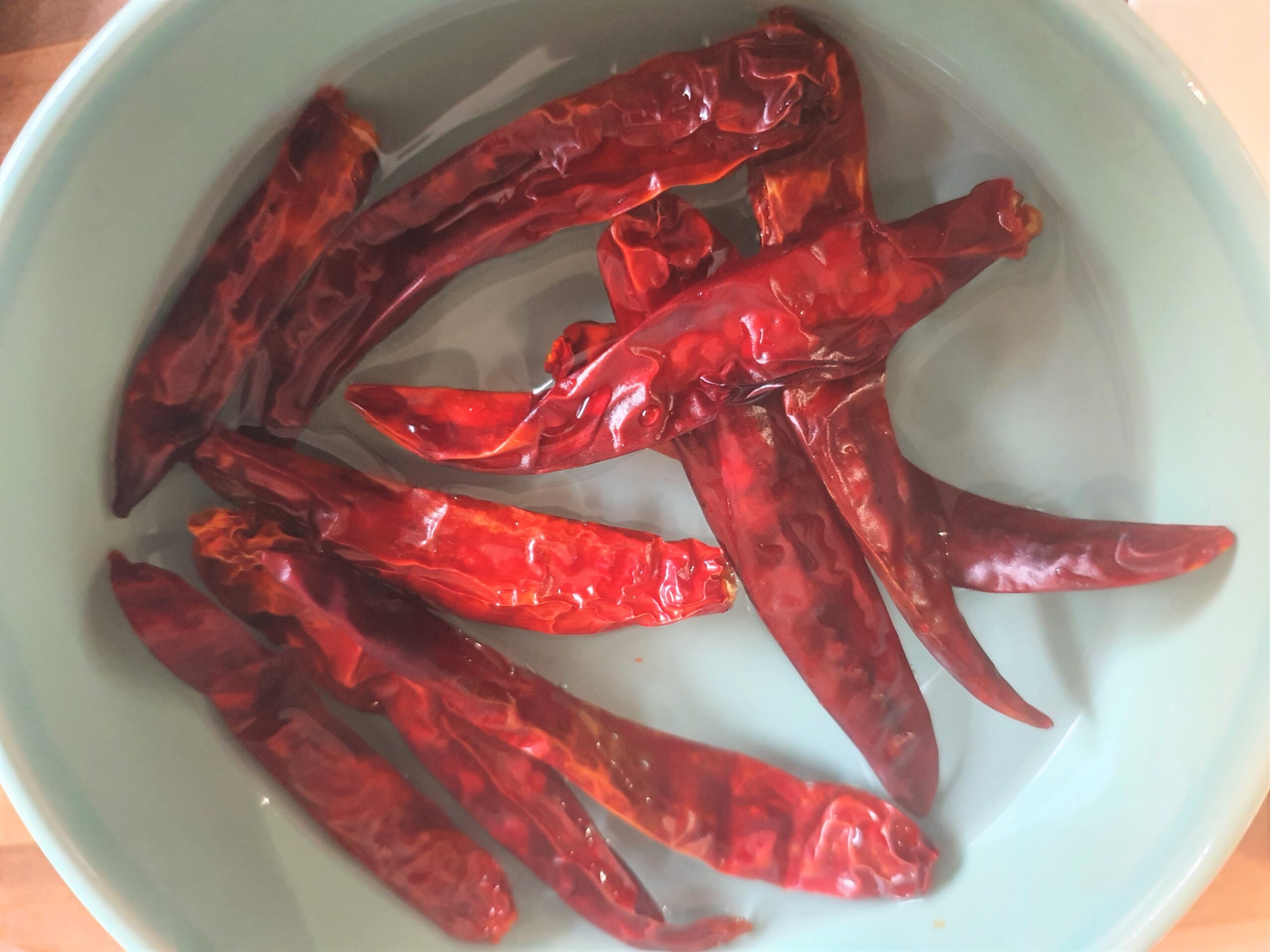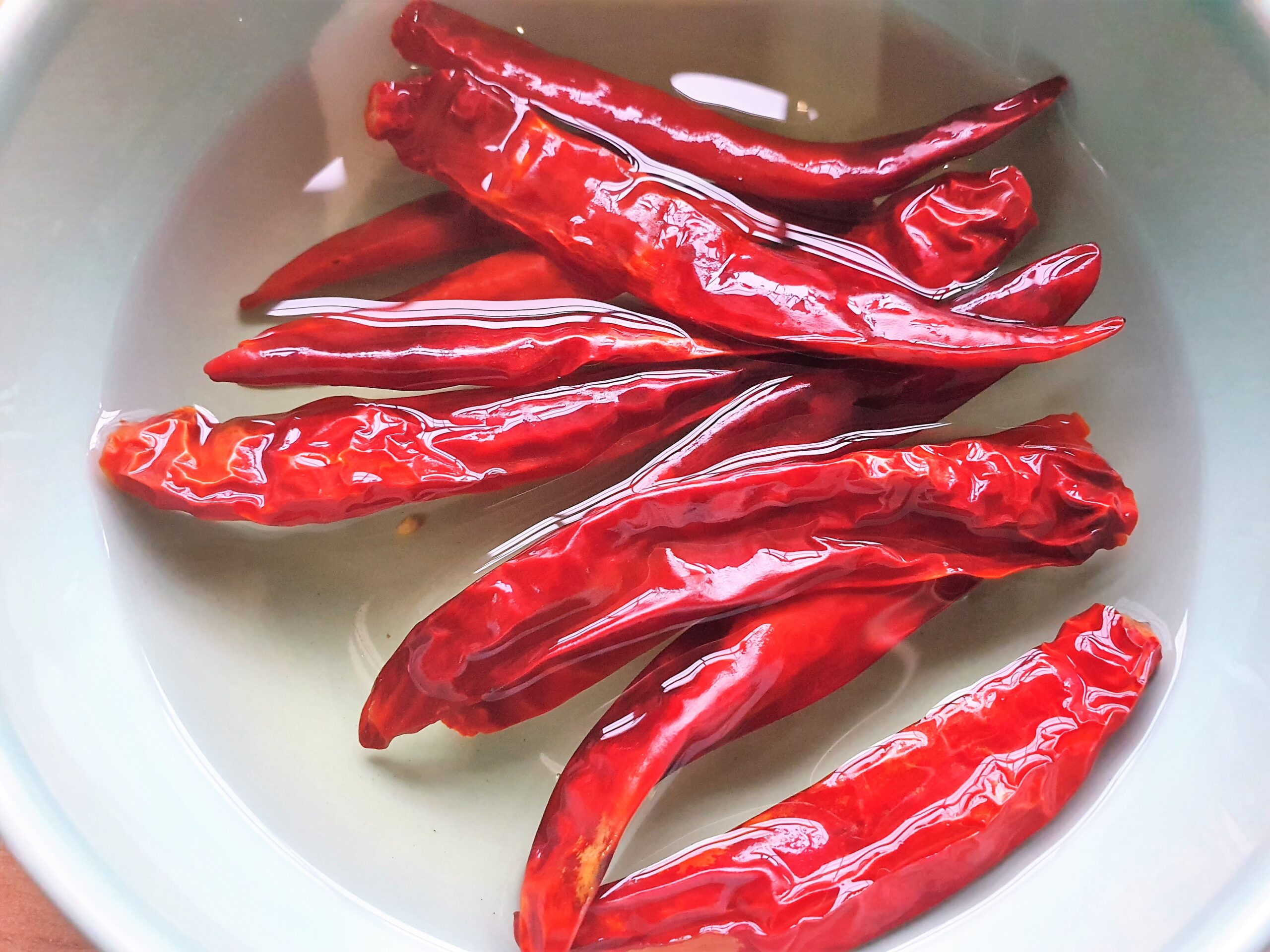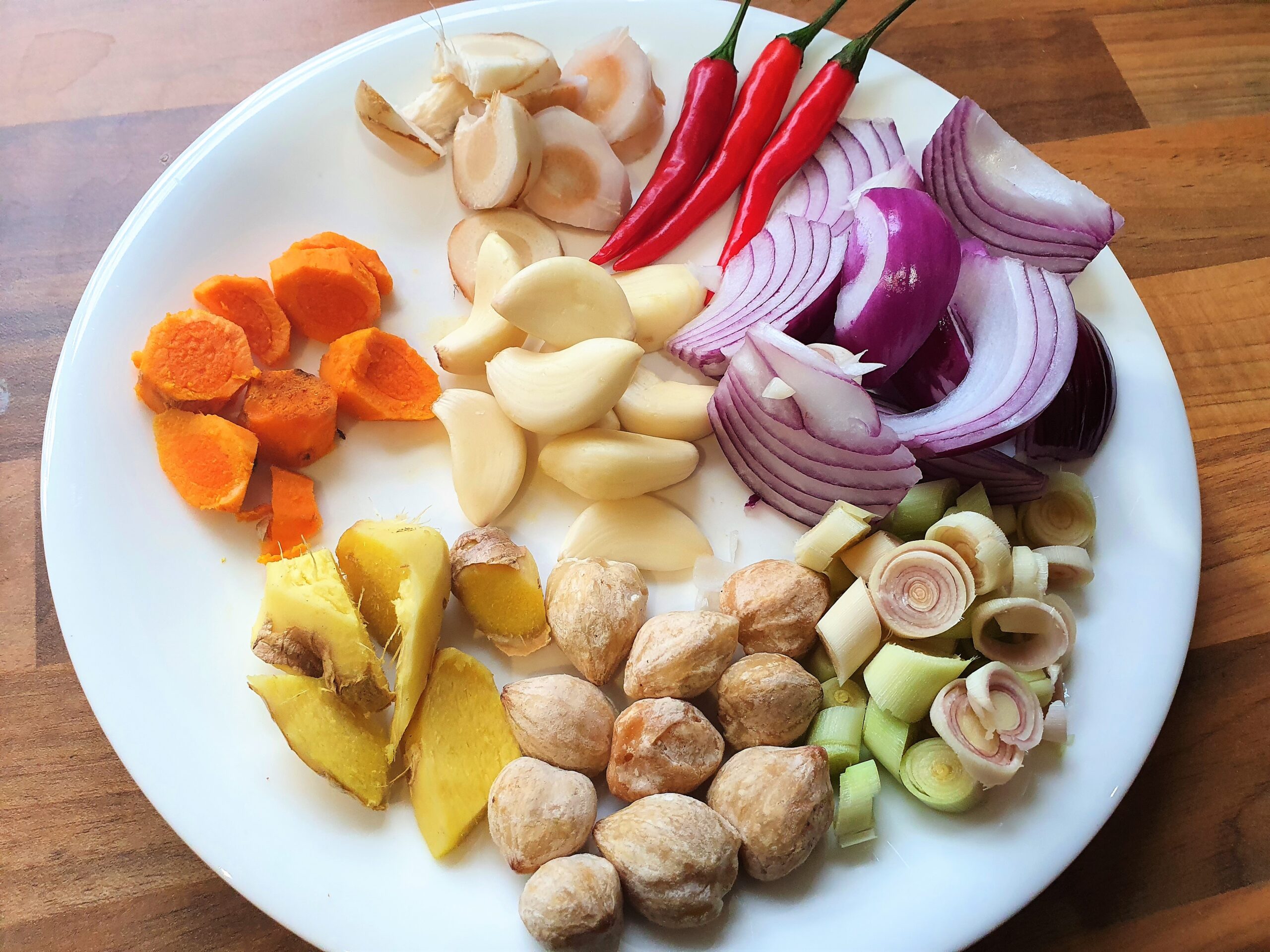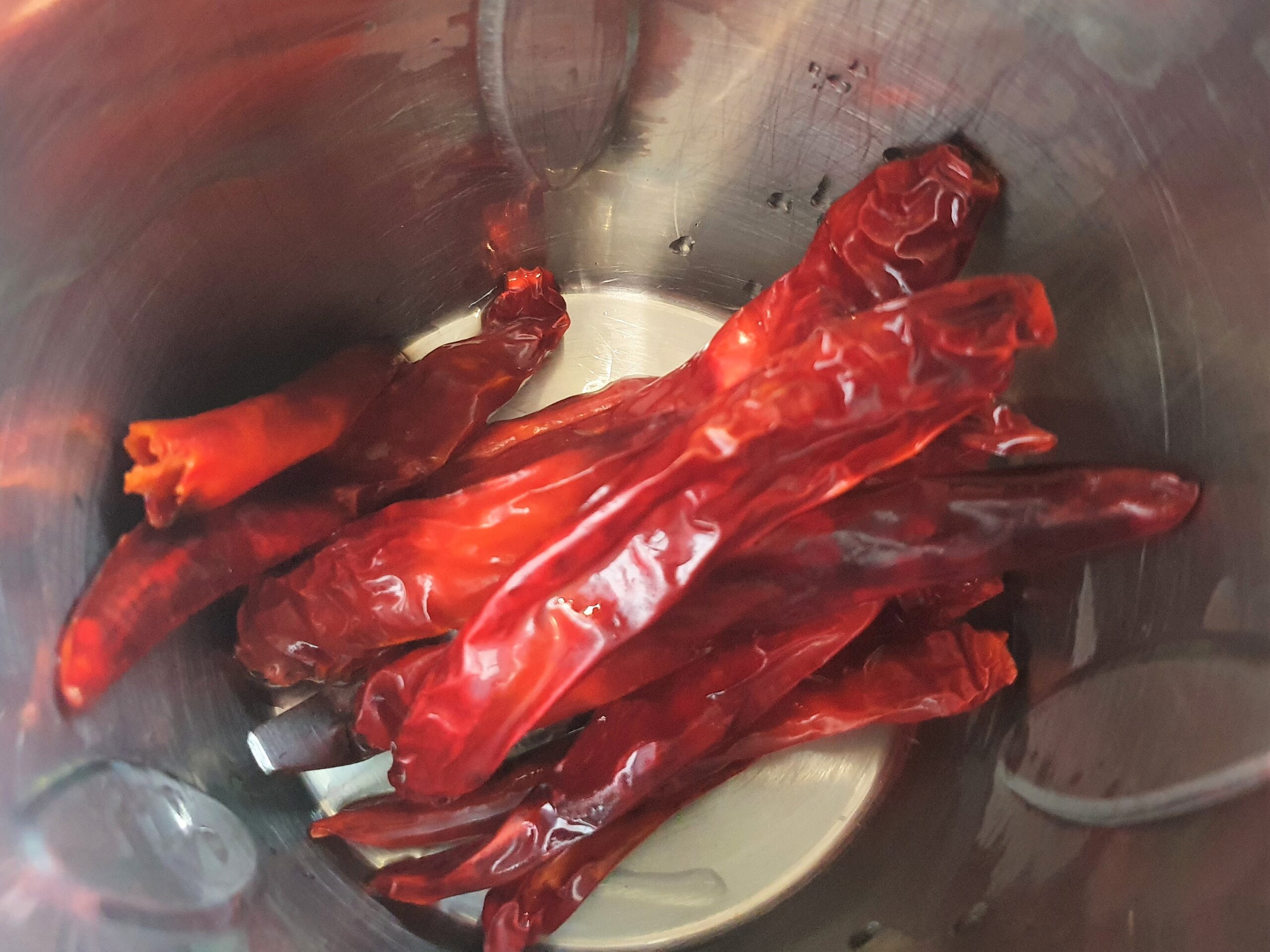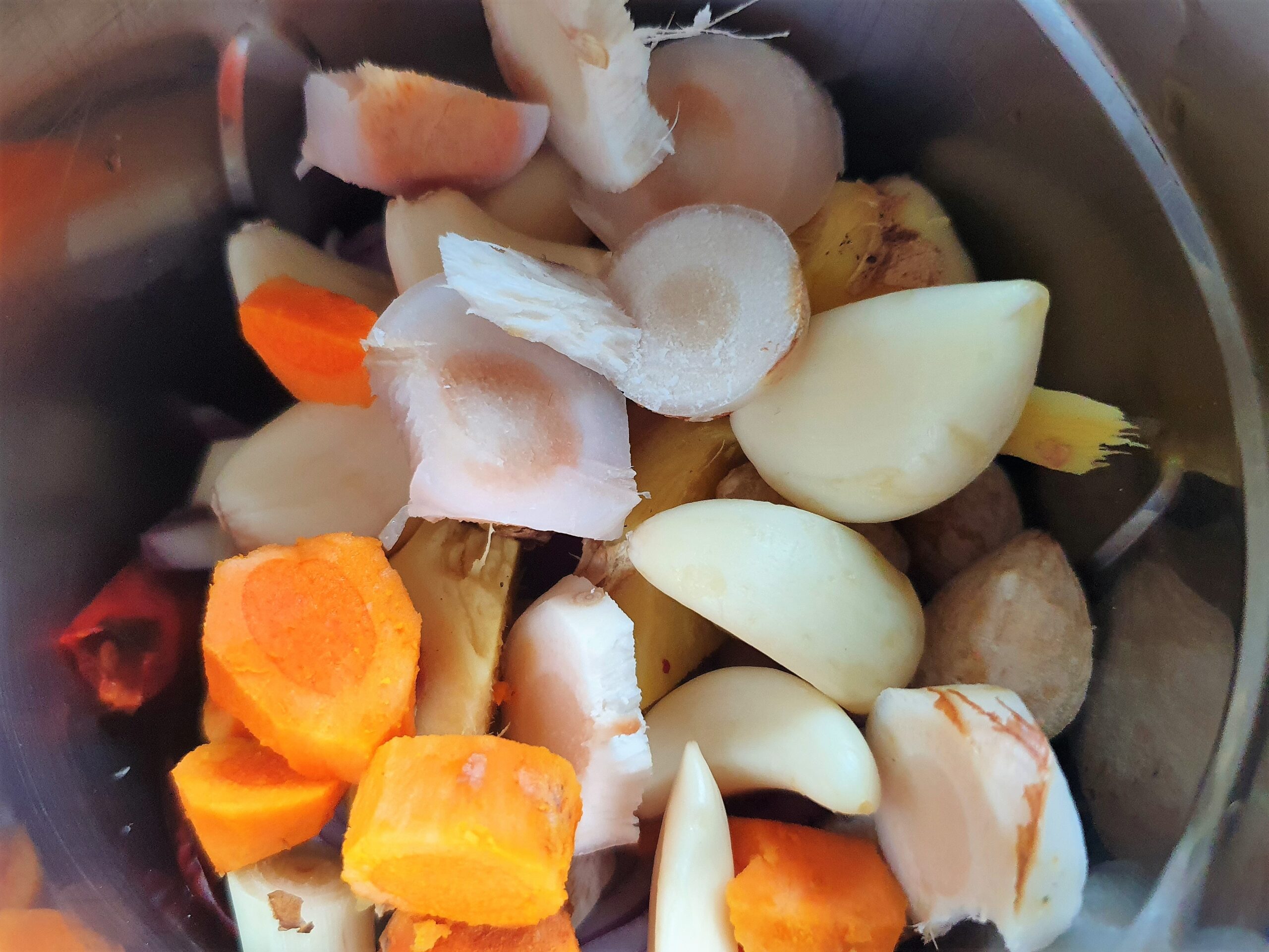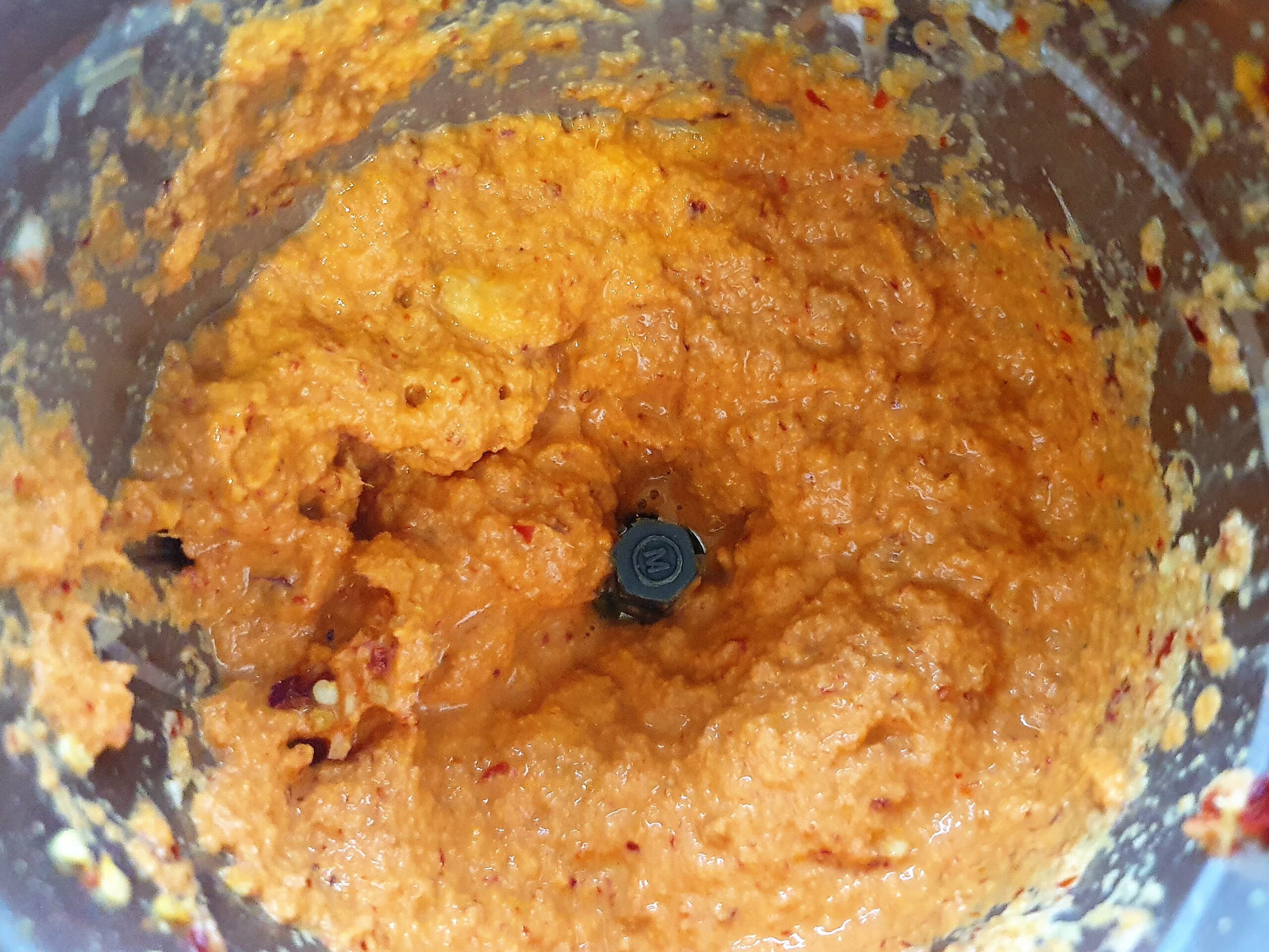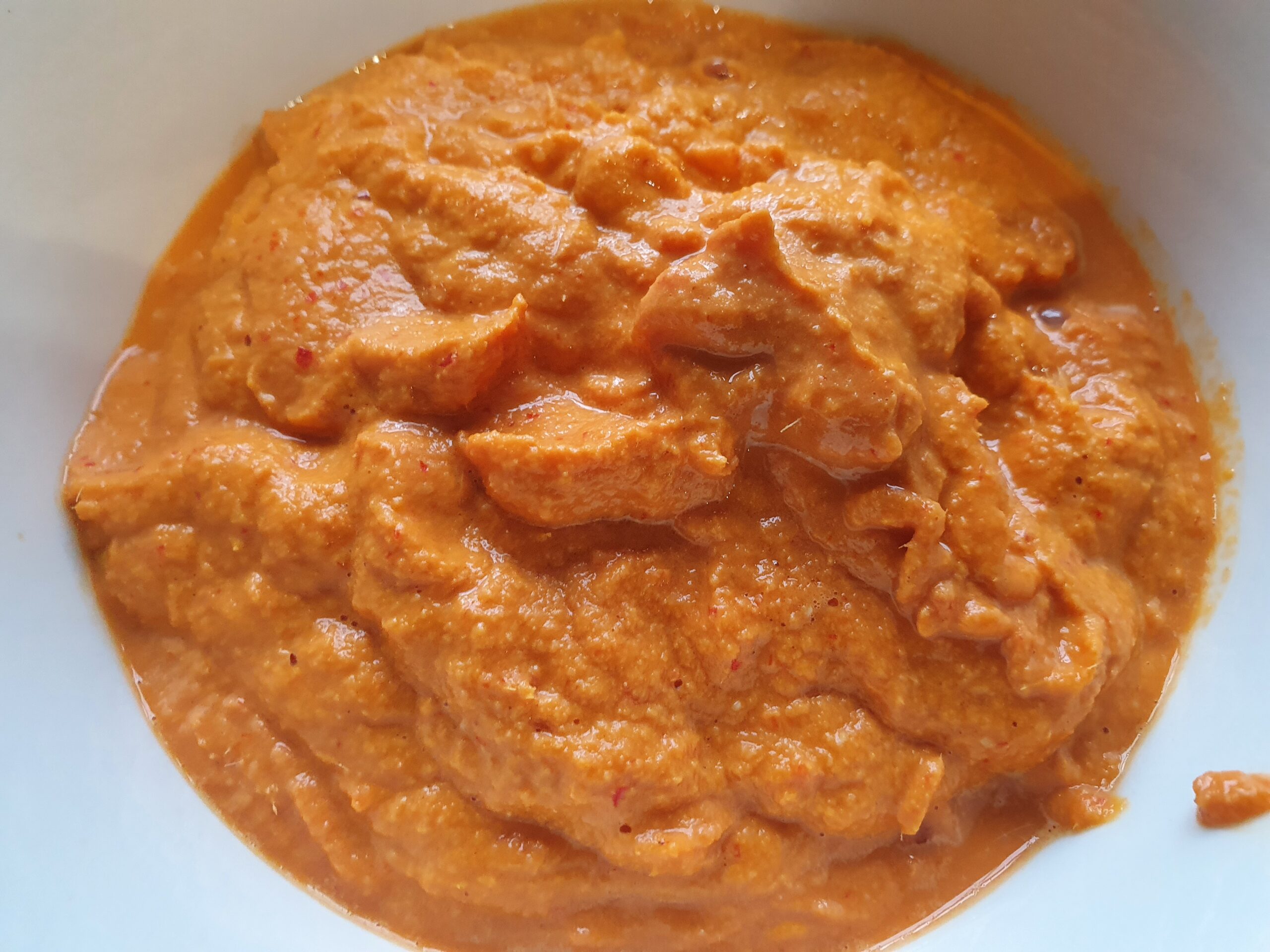 Soak the dried chillies in hot water for 30 minutes.
In a food processor, add the dried chilli, red chilli, garlic, onion, ginger, galangal, turmeric, candle nuts and lemongrass stalk, then pulse for 5 minutes to form a thick paste. You can add a few tablespoons of water if needed.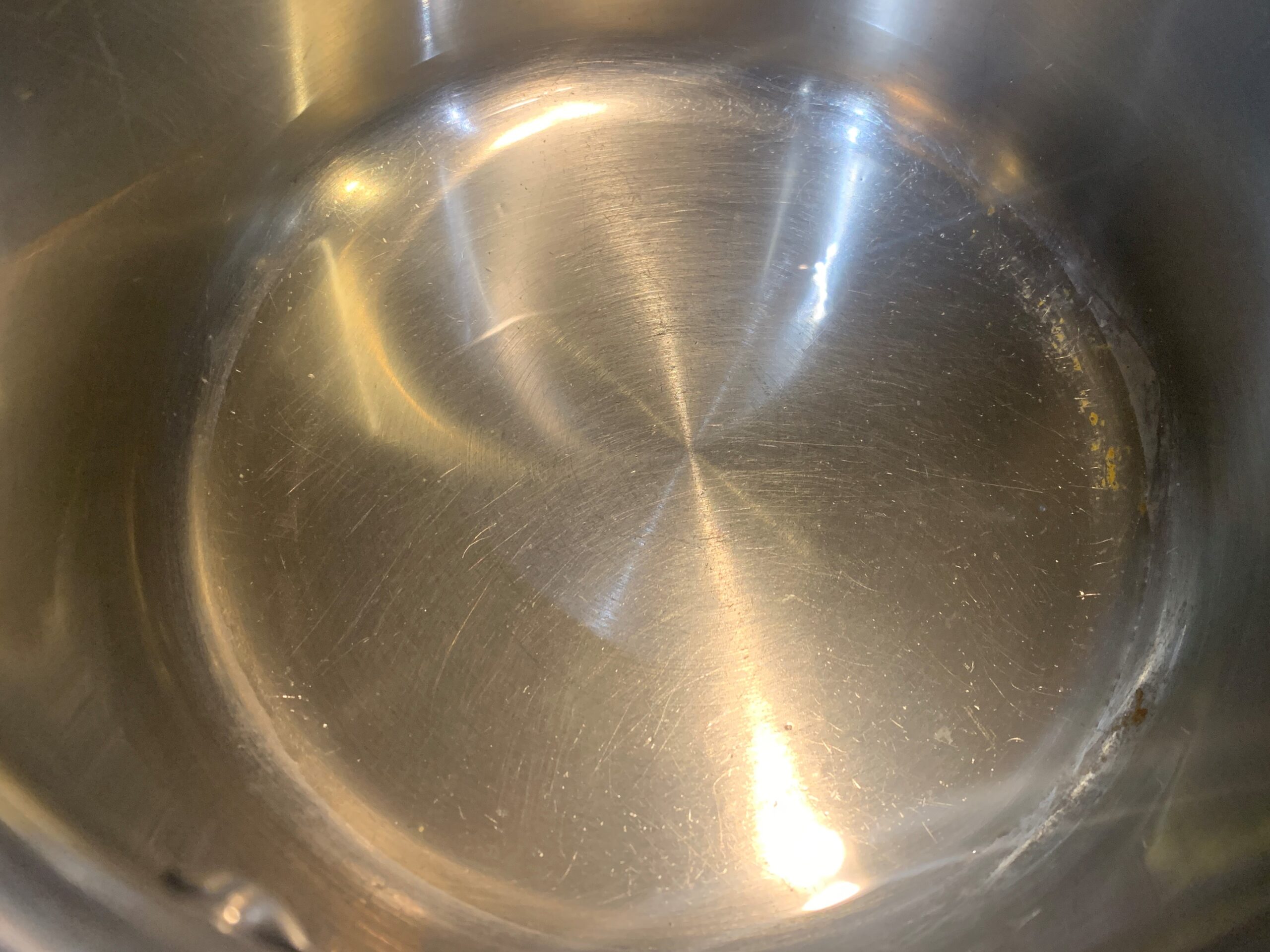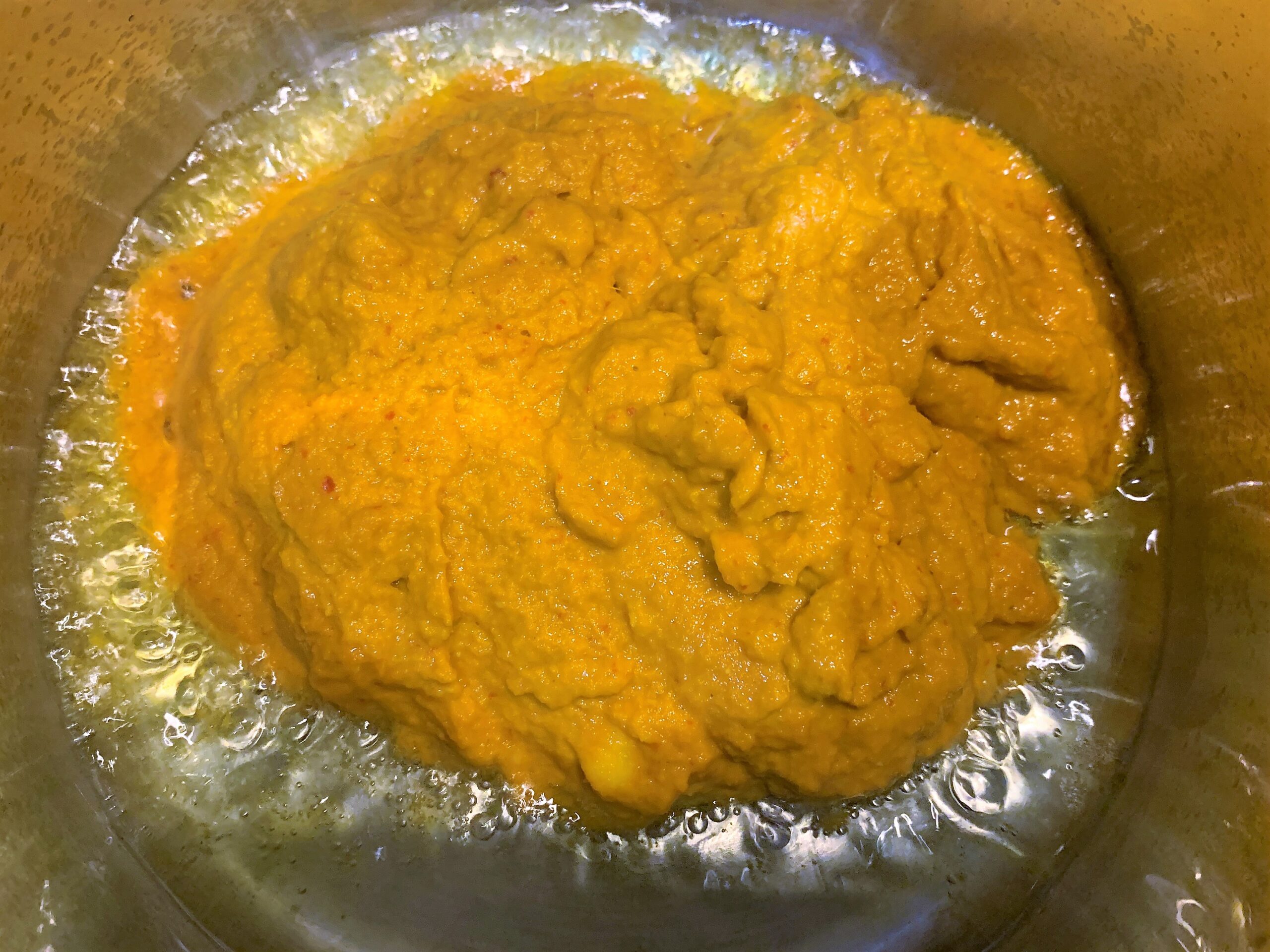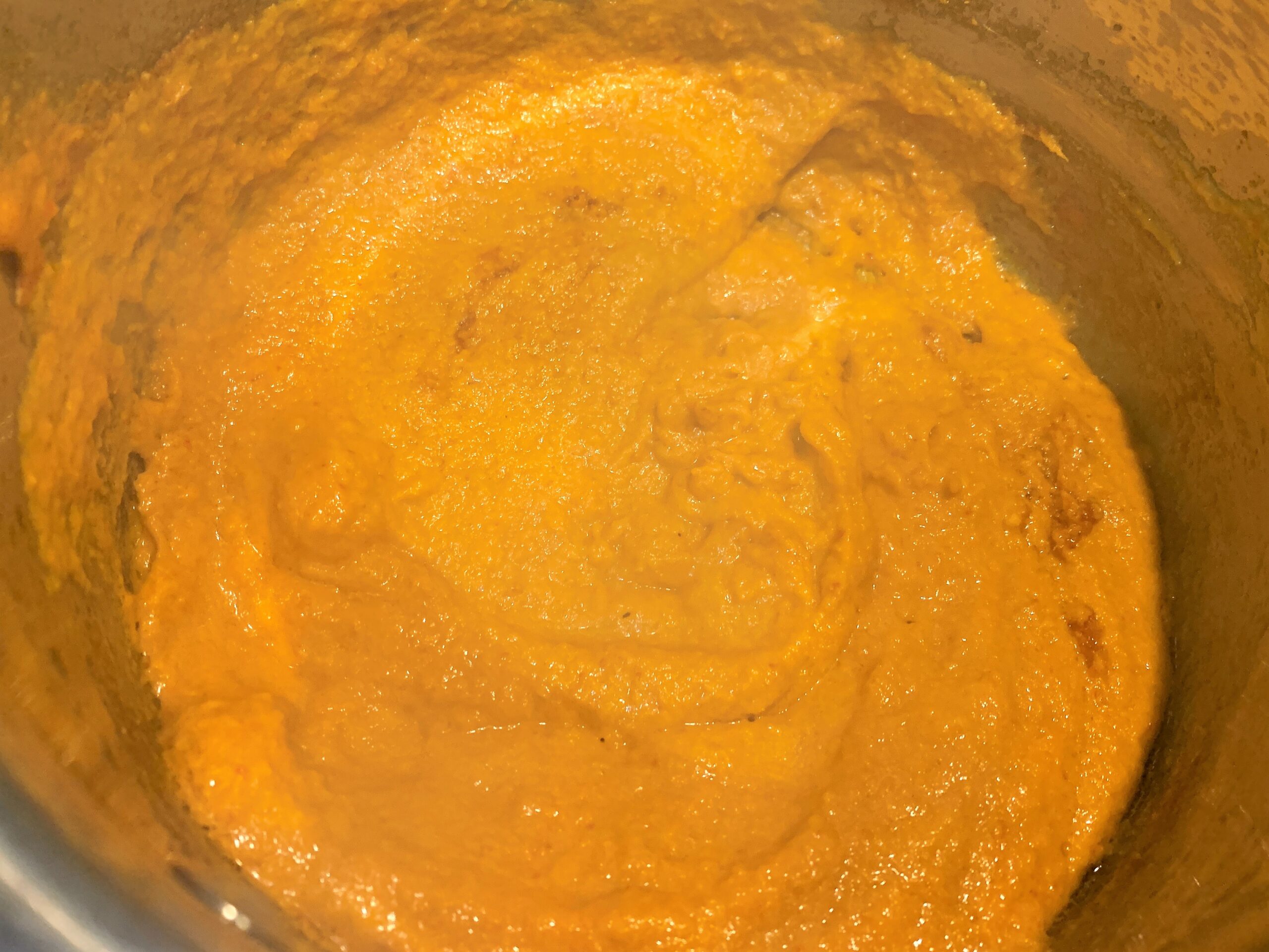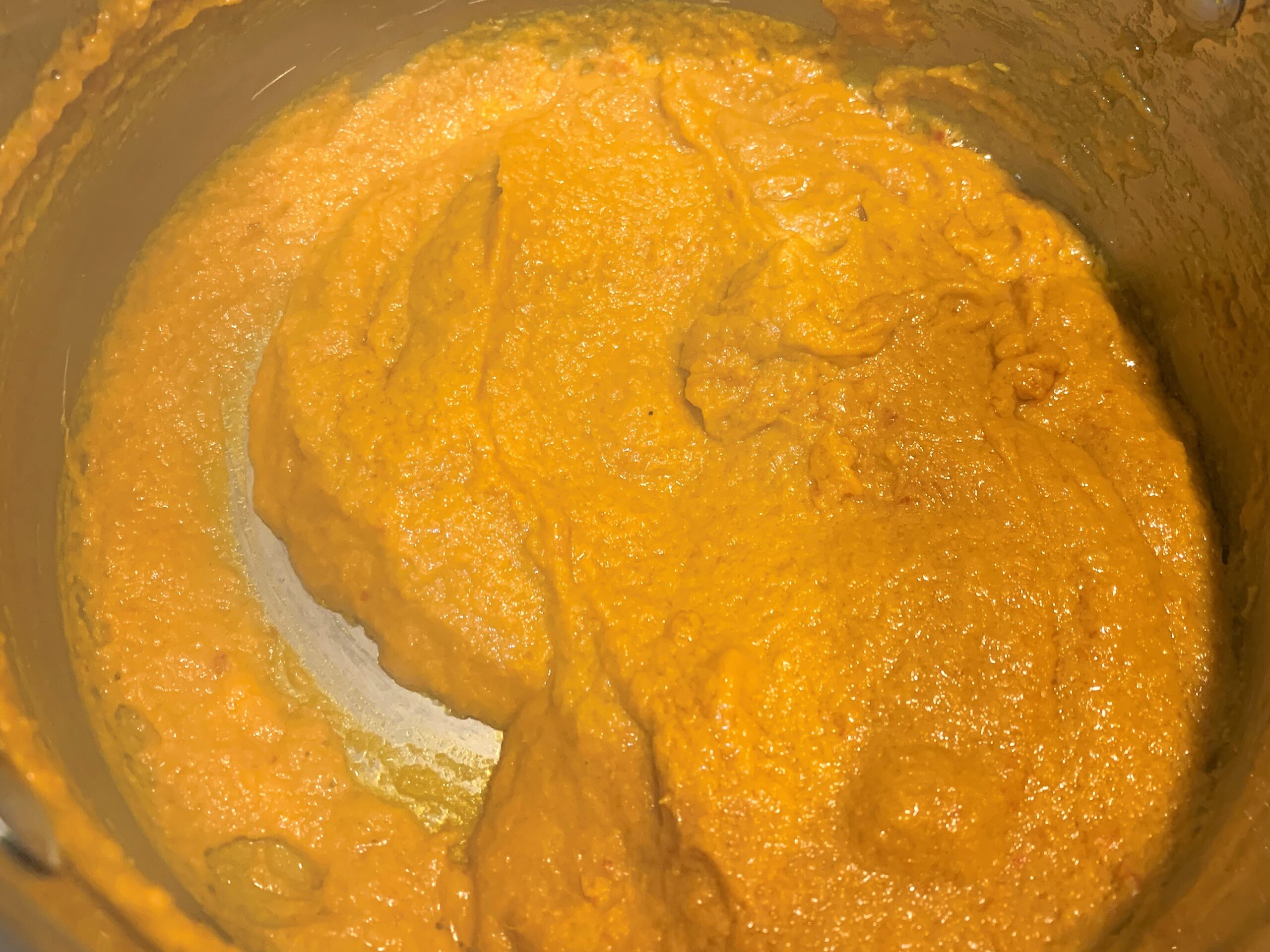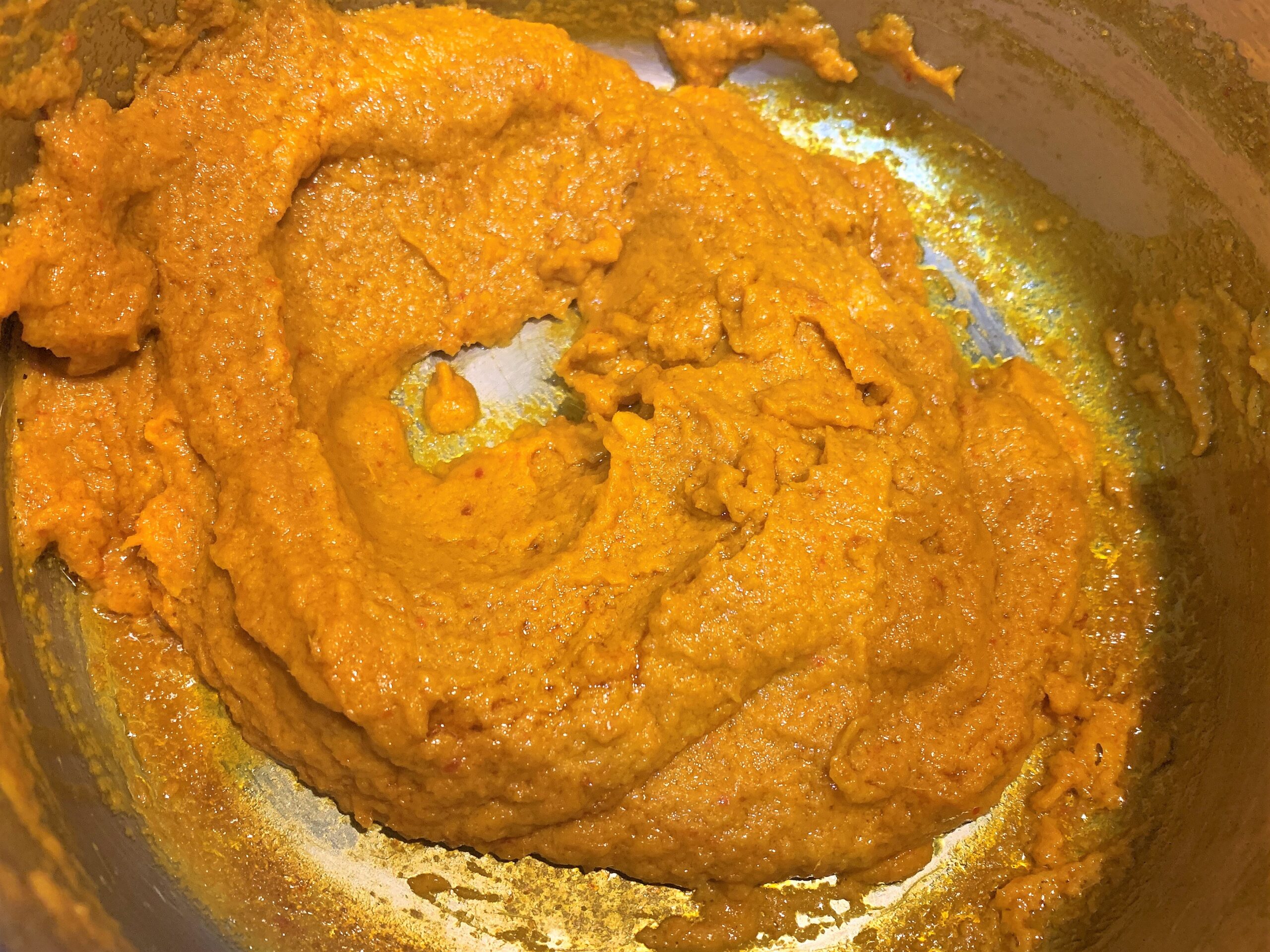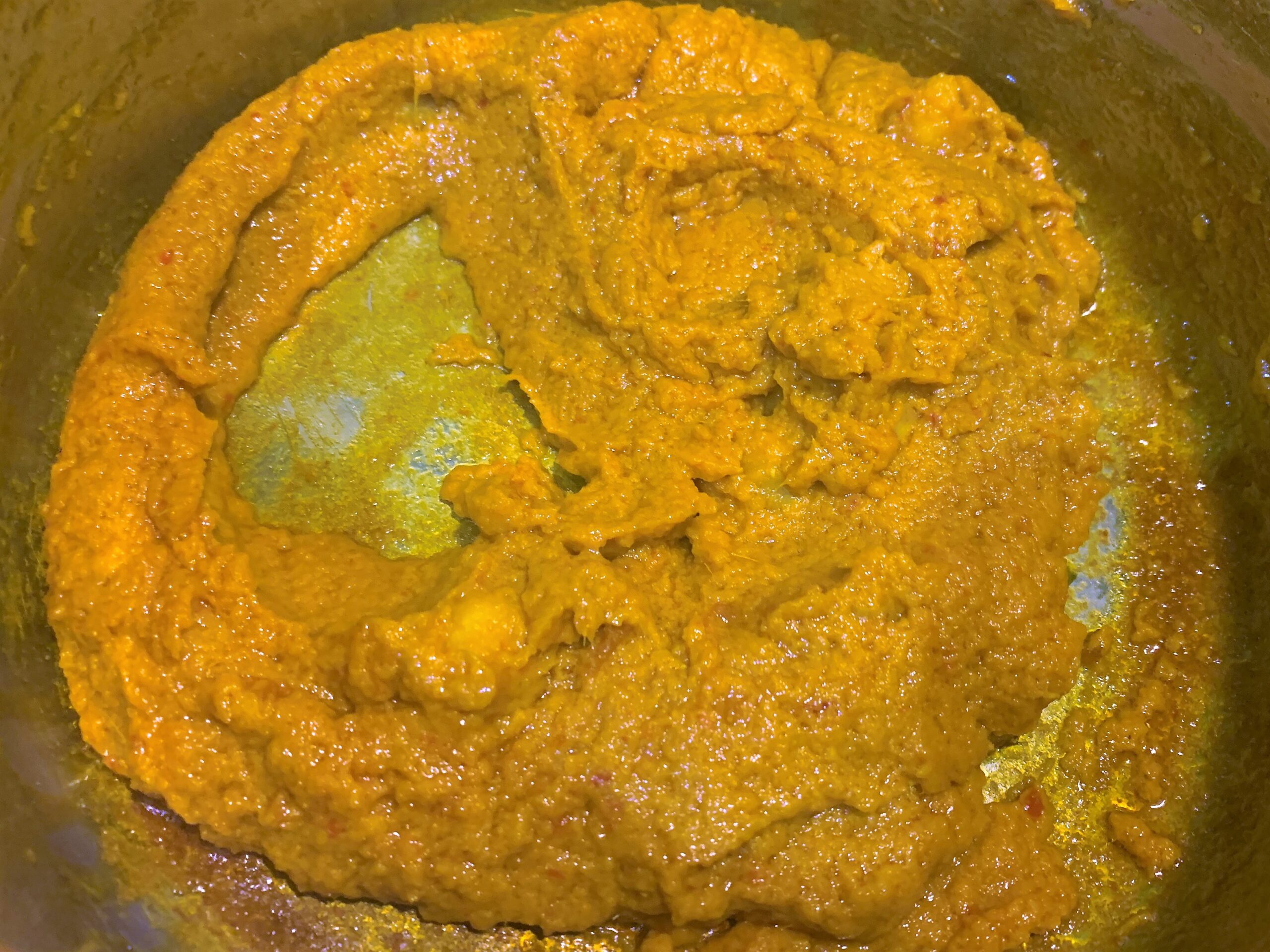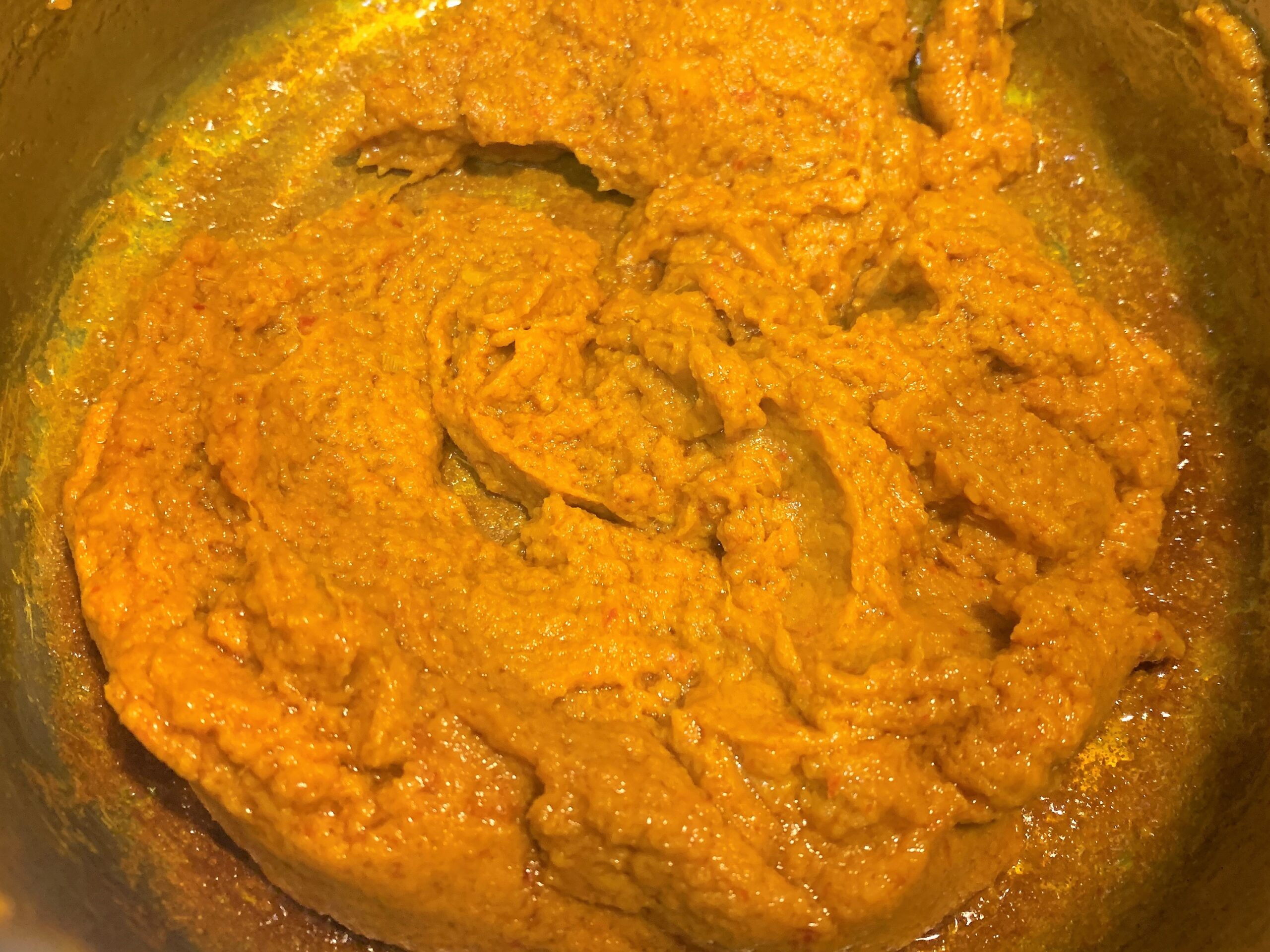 Add cooking oil to a pan then add the laksa paste and cook on medium to low heat for 5-10 minutes until fragrant. The paste should be golden with a layer of oil separating from the spices.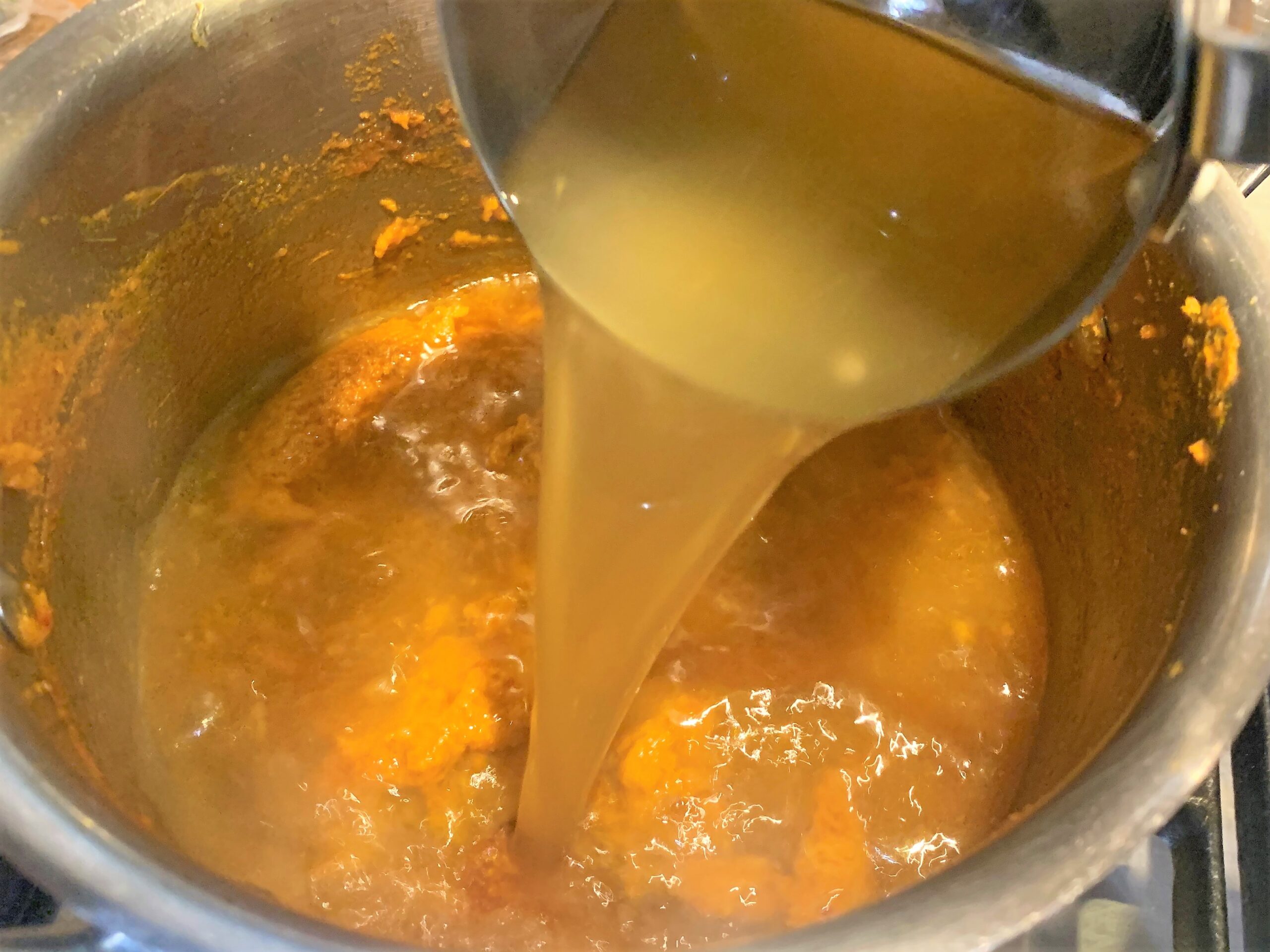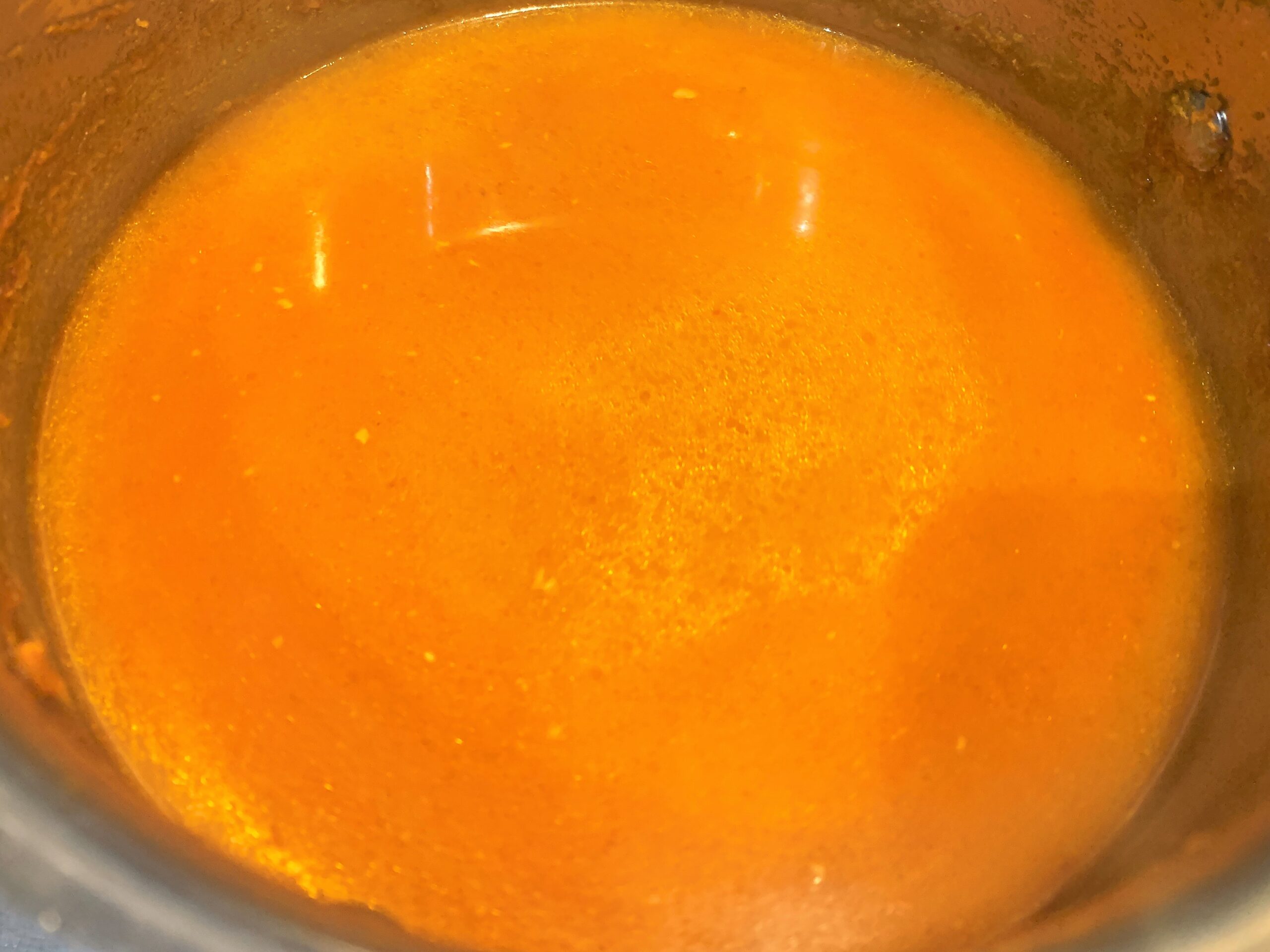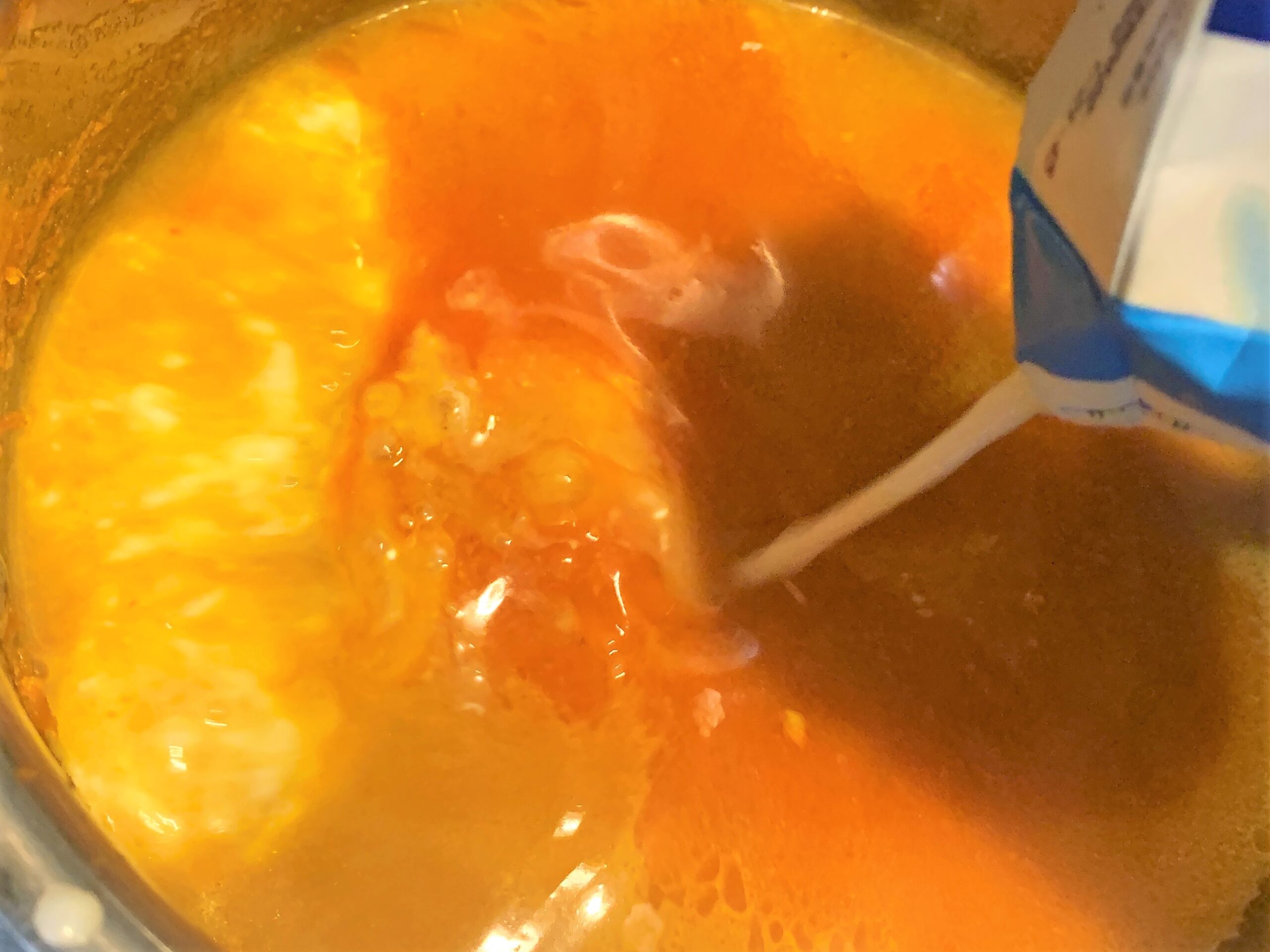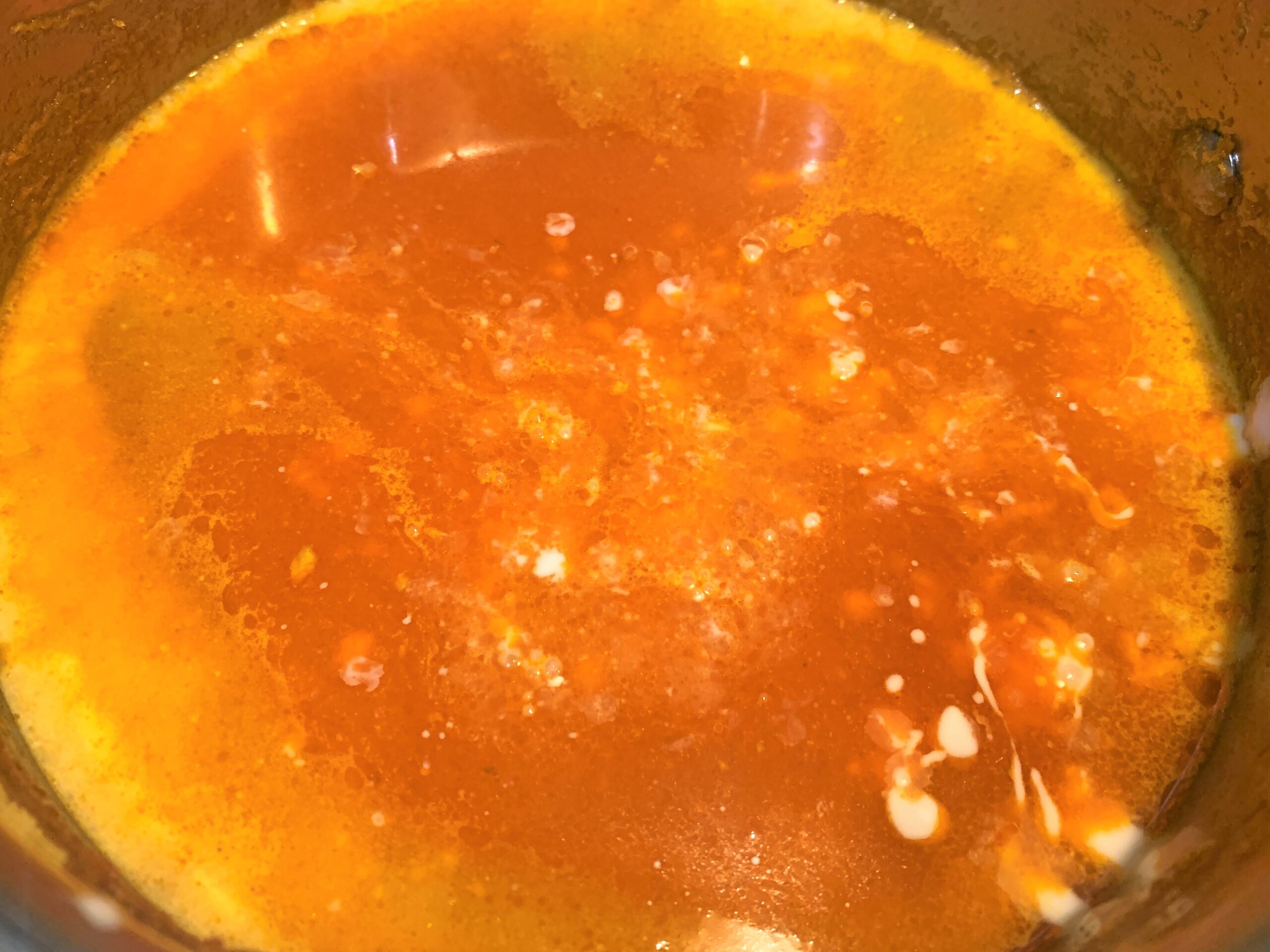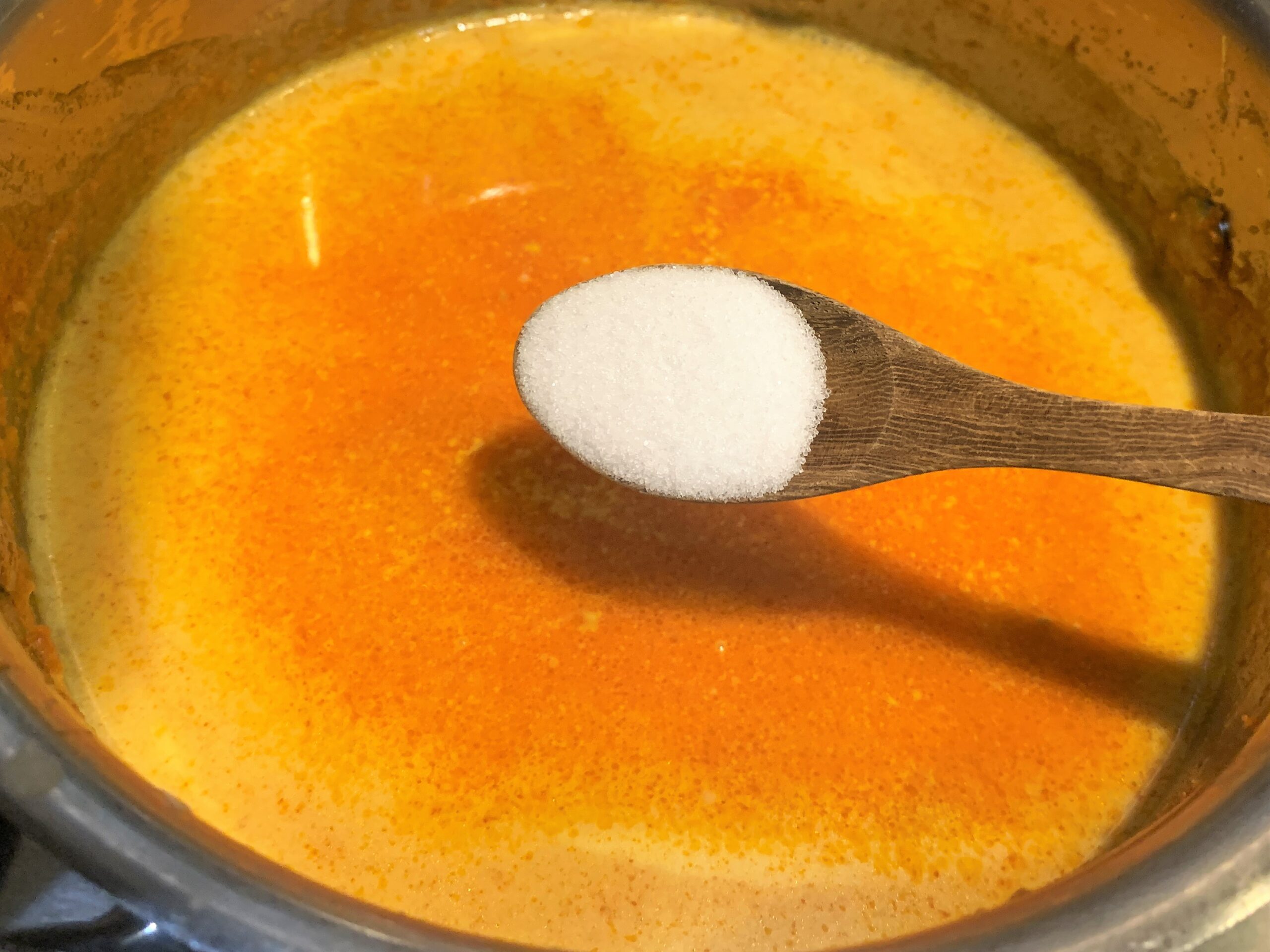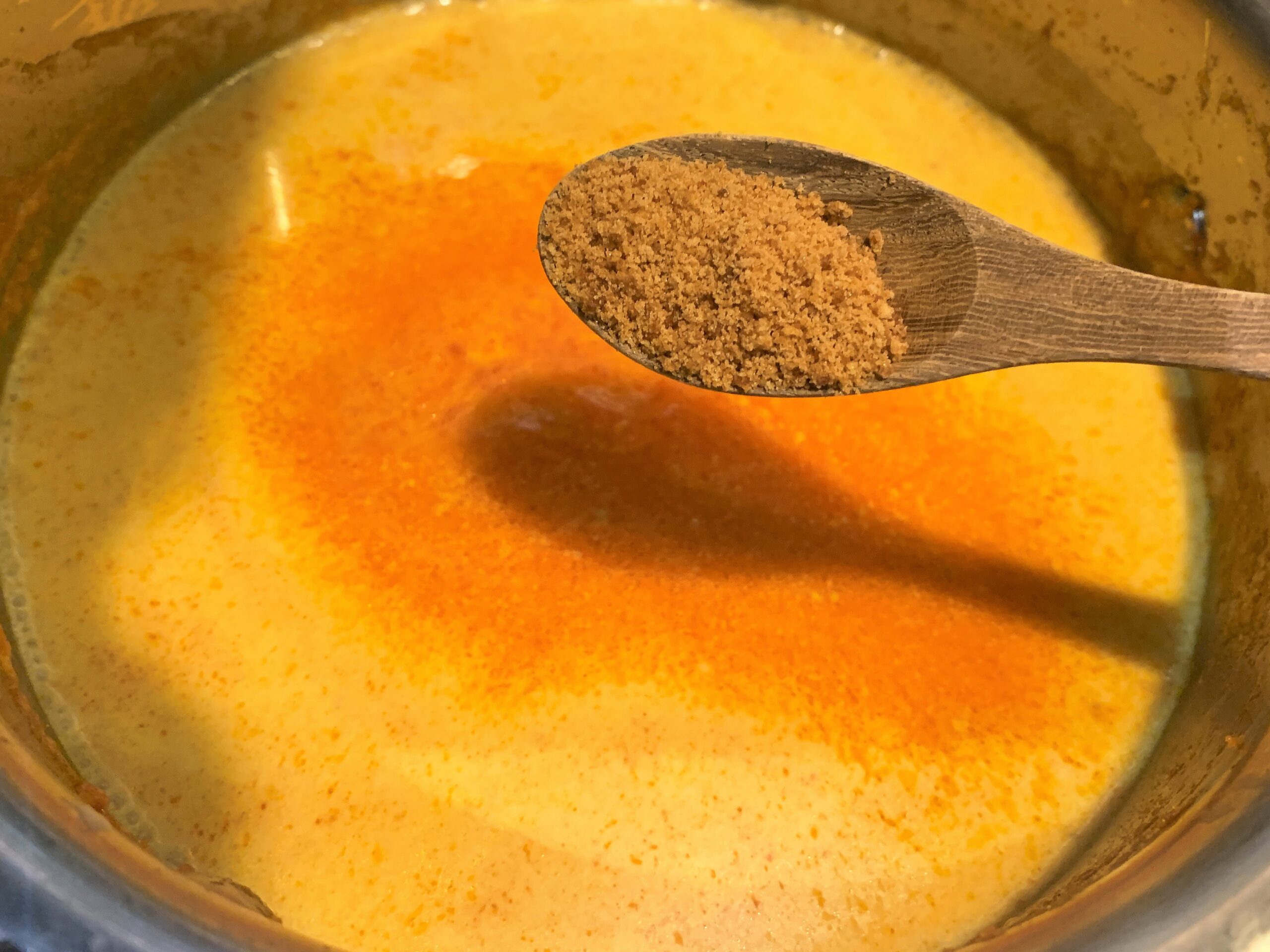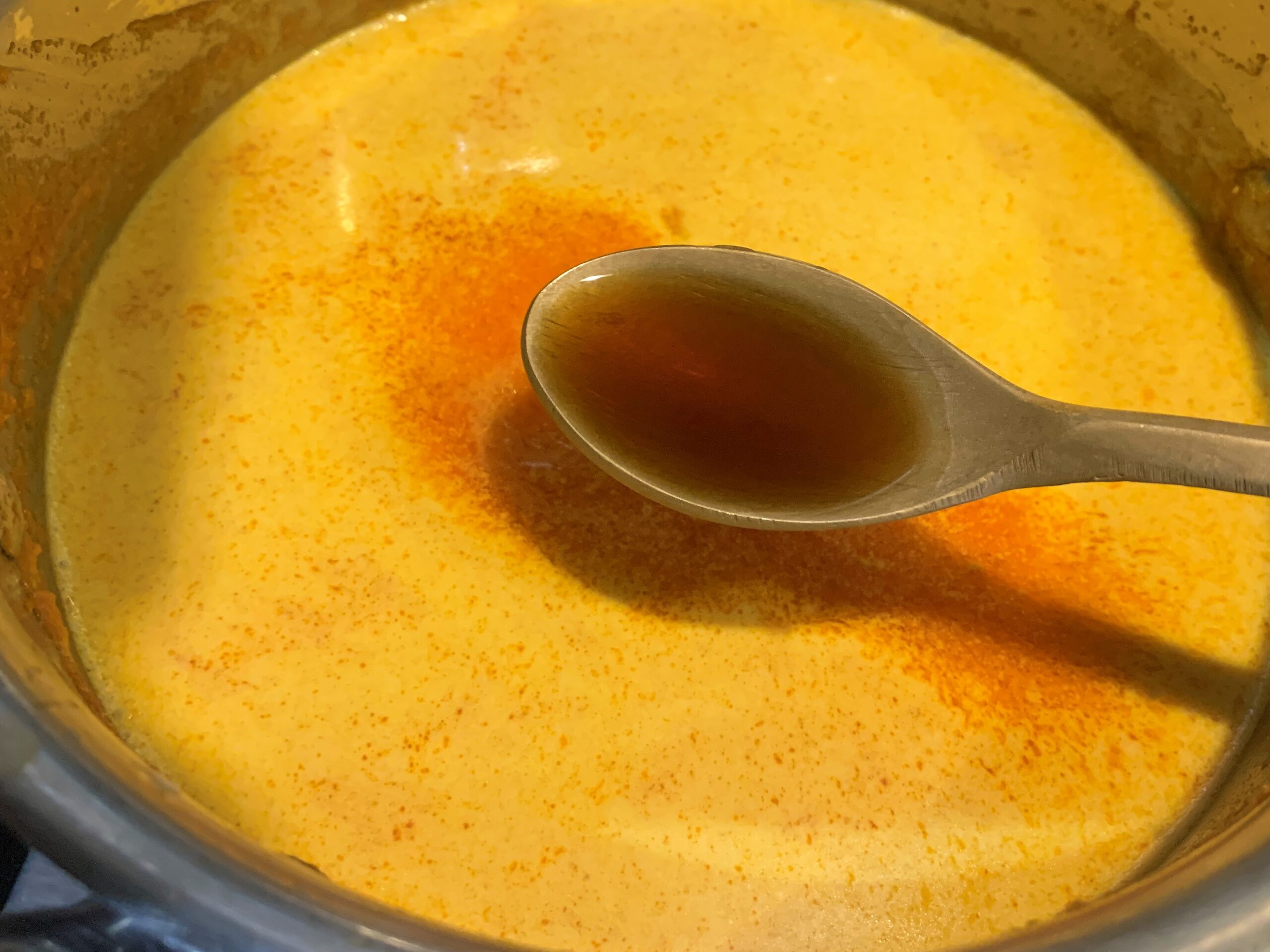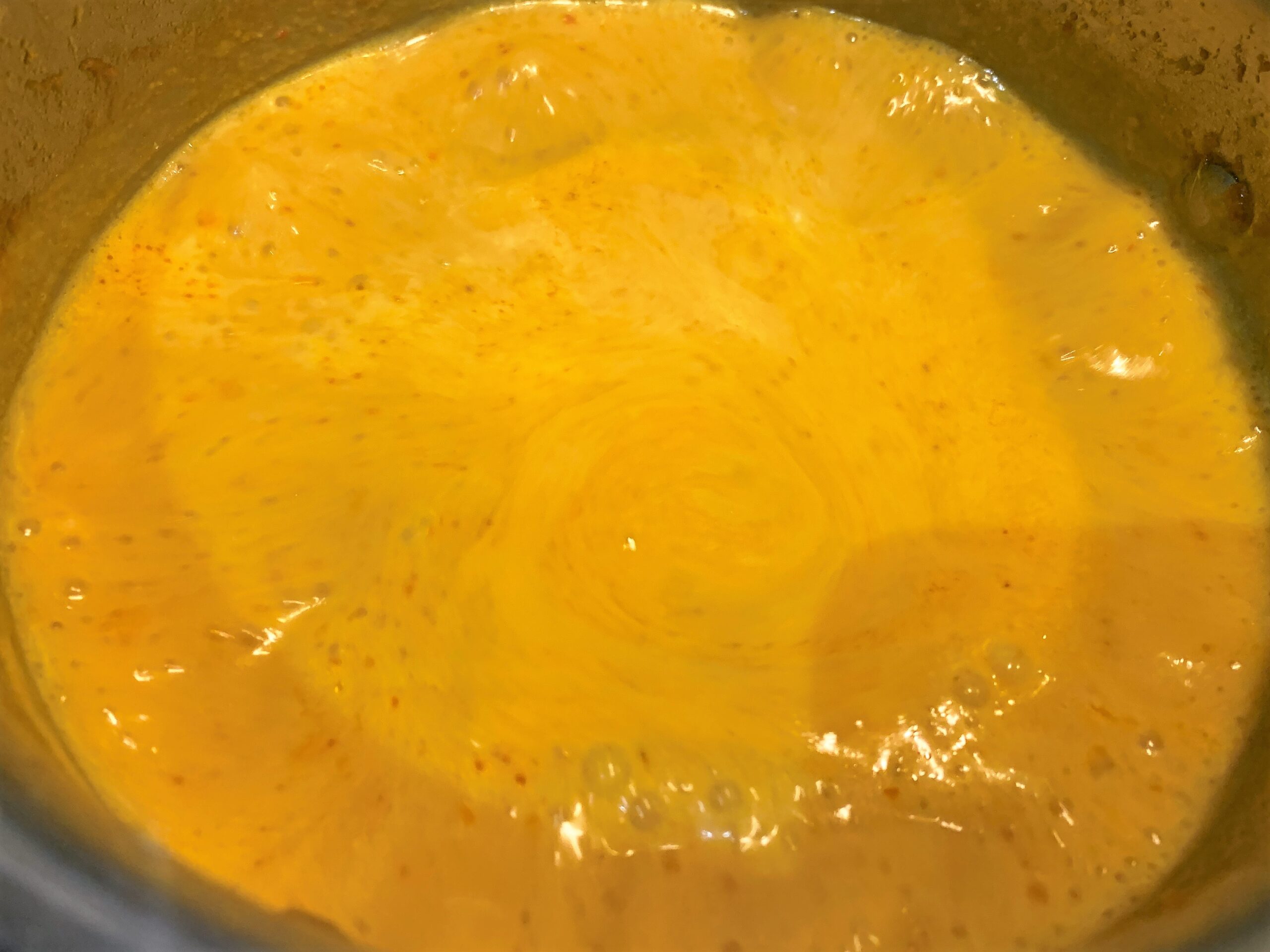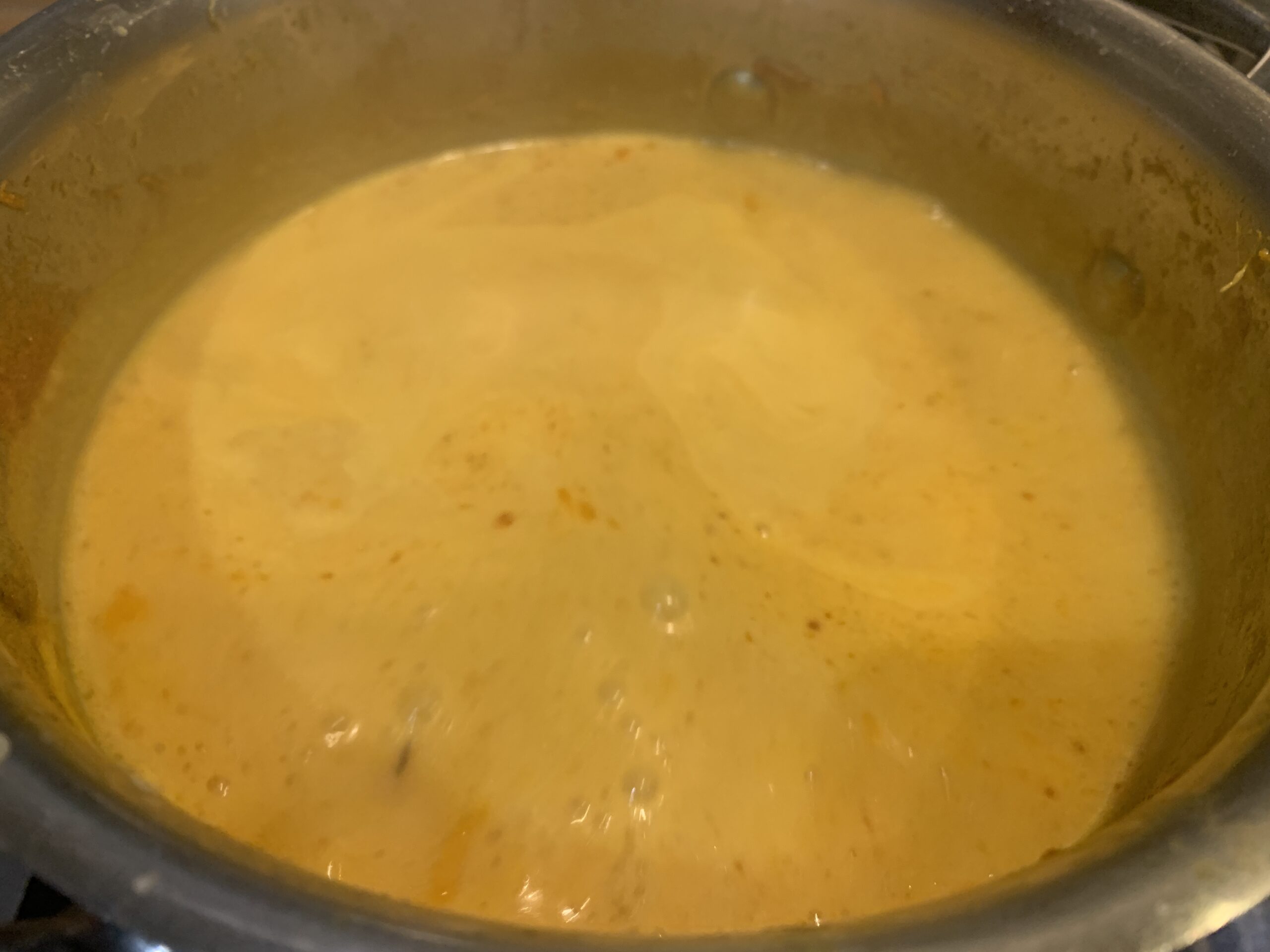 Add the stock and coconut milk and bring it to a simmering boil. Add palm sugar, mushroom soya sauce, and salt. Taste and adjust the seasoning. Simmer the broth for 5-10 minutes.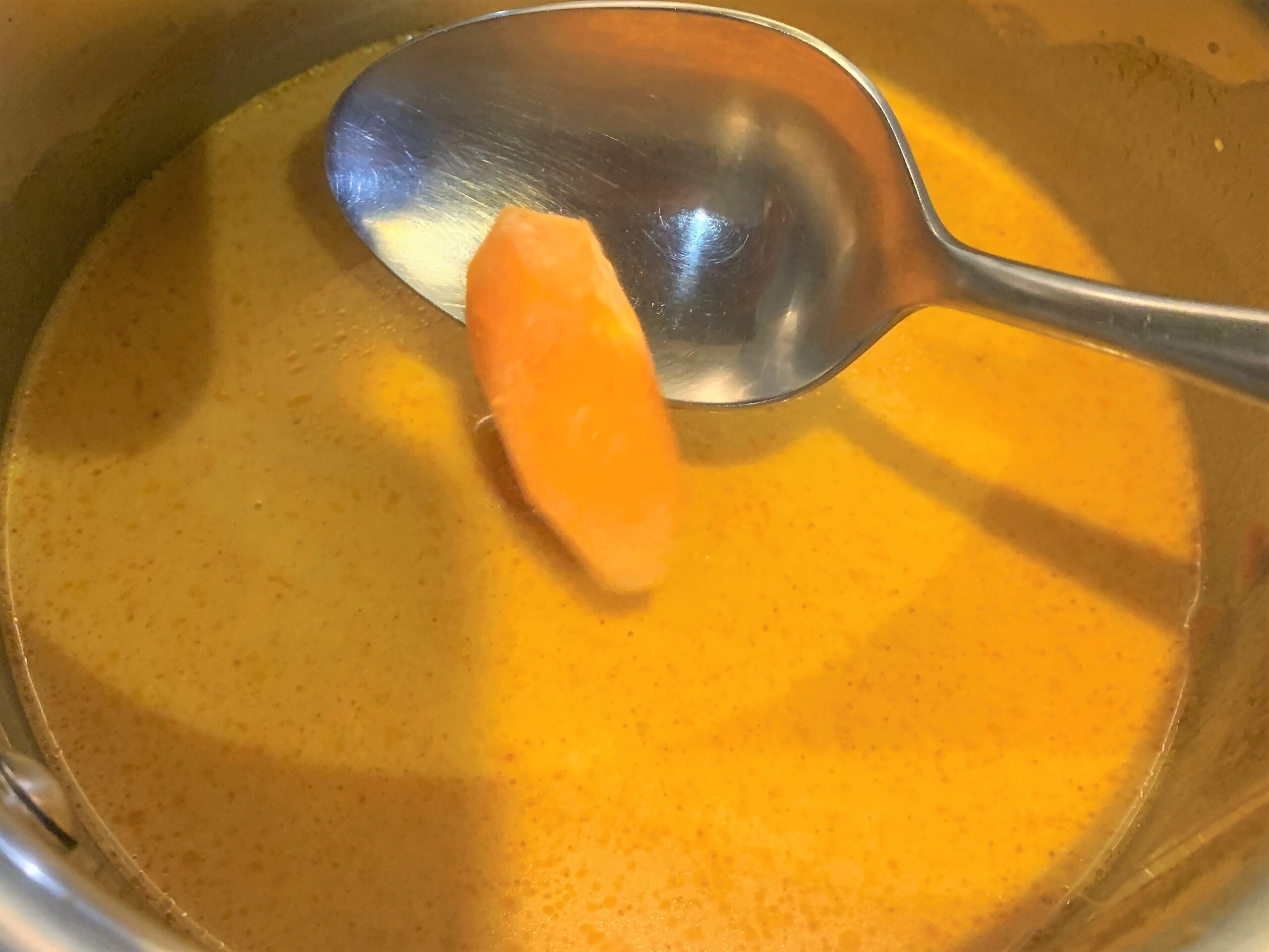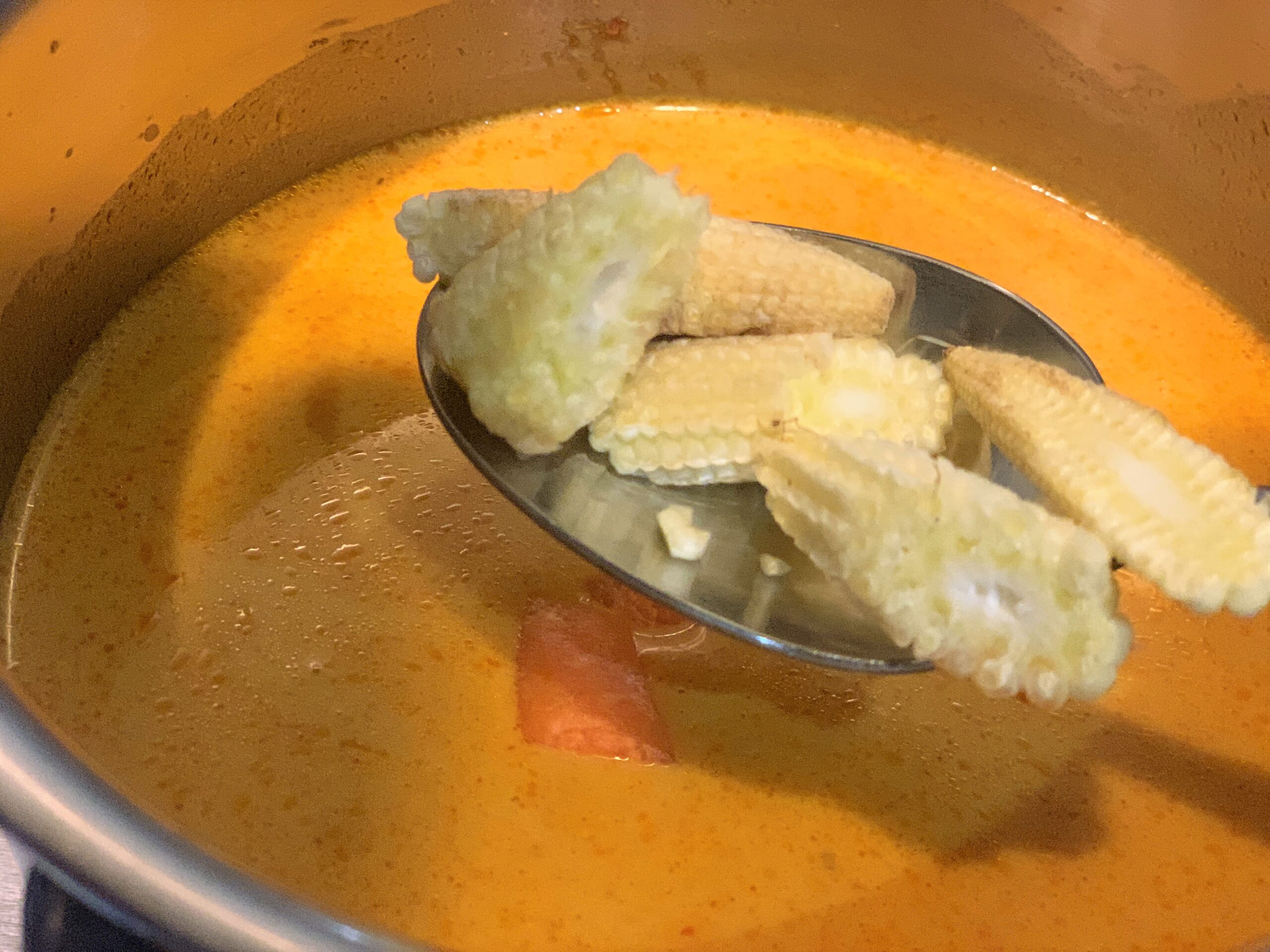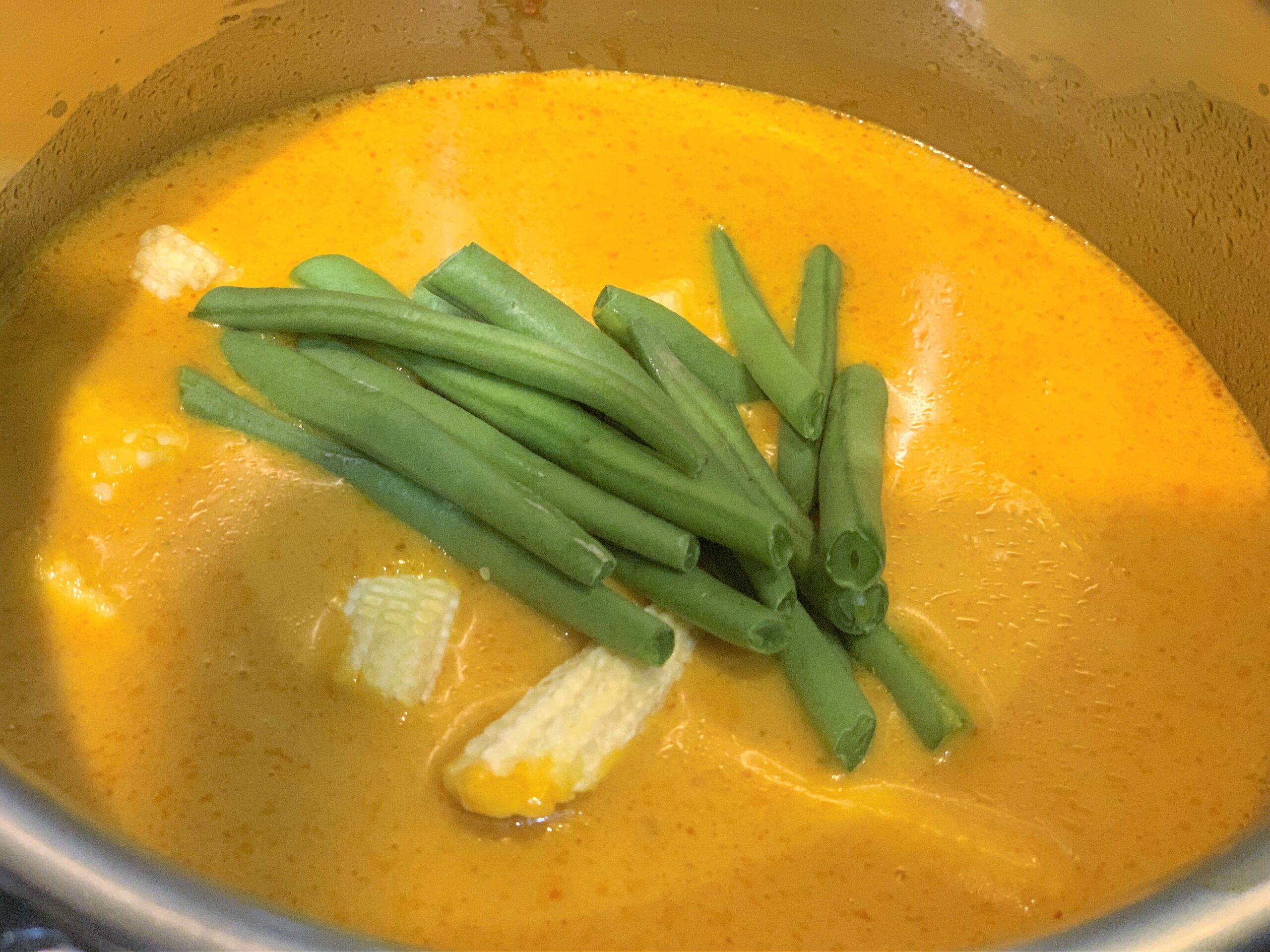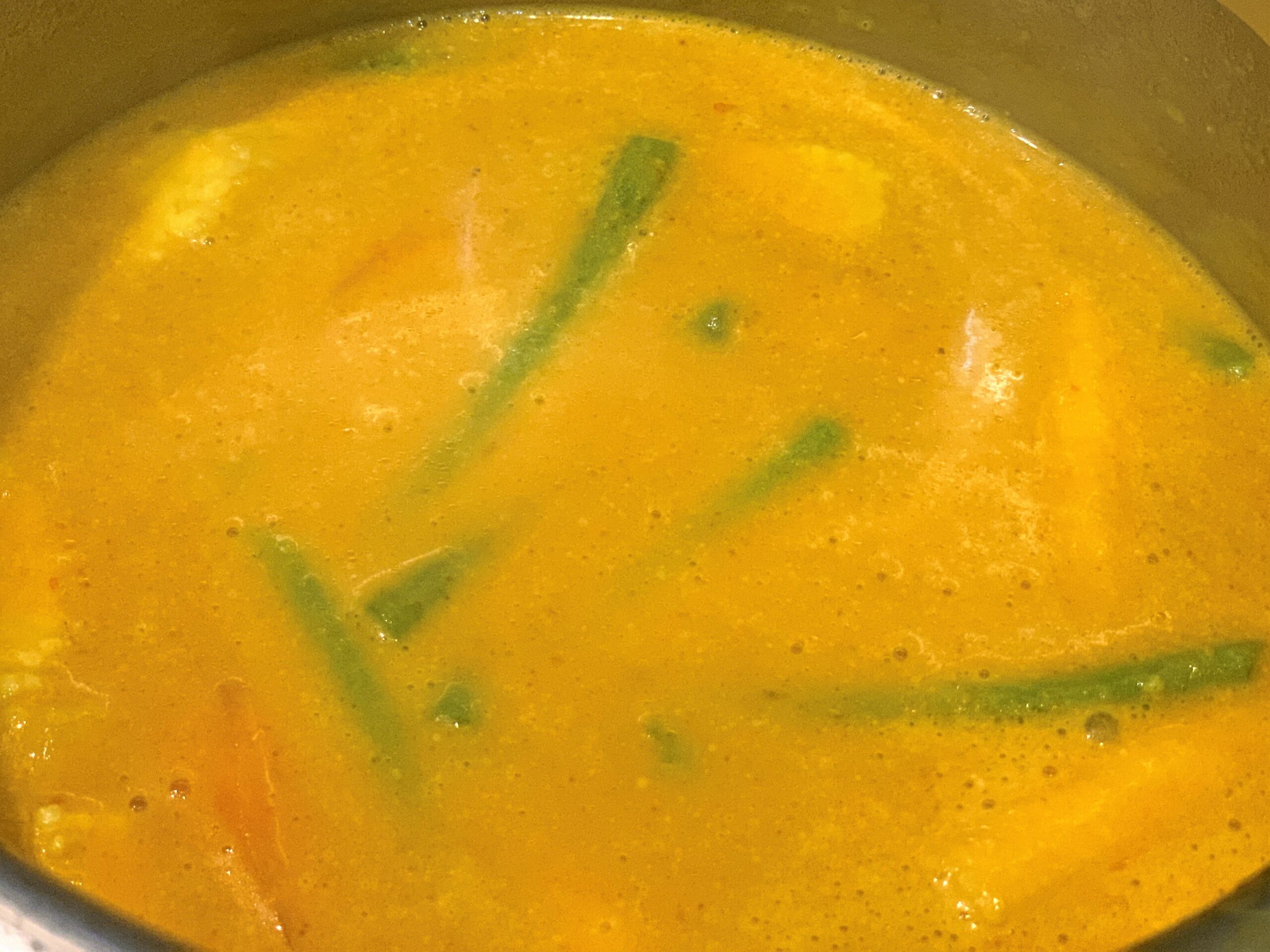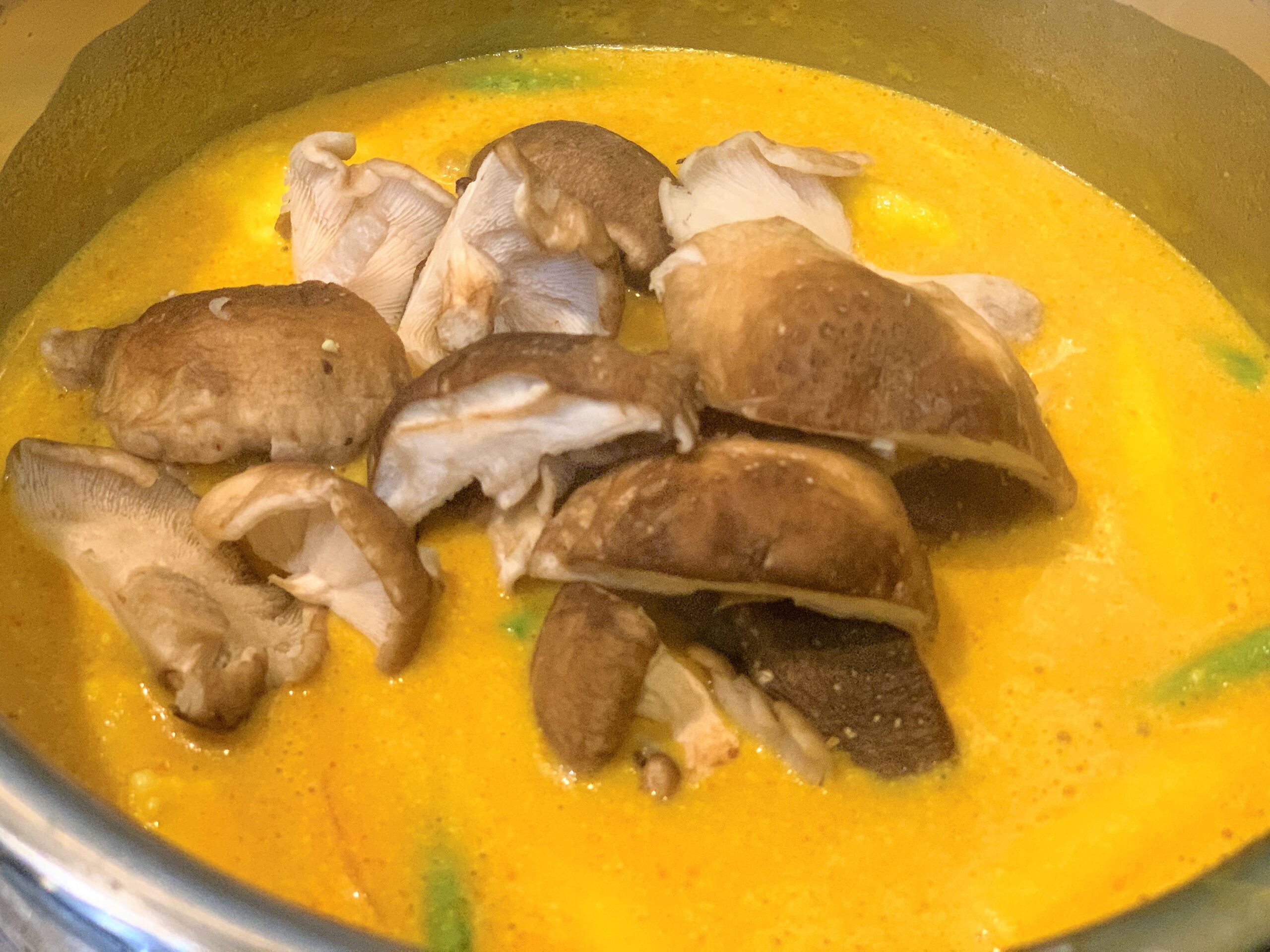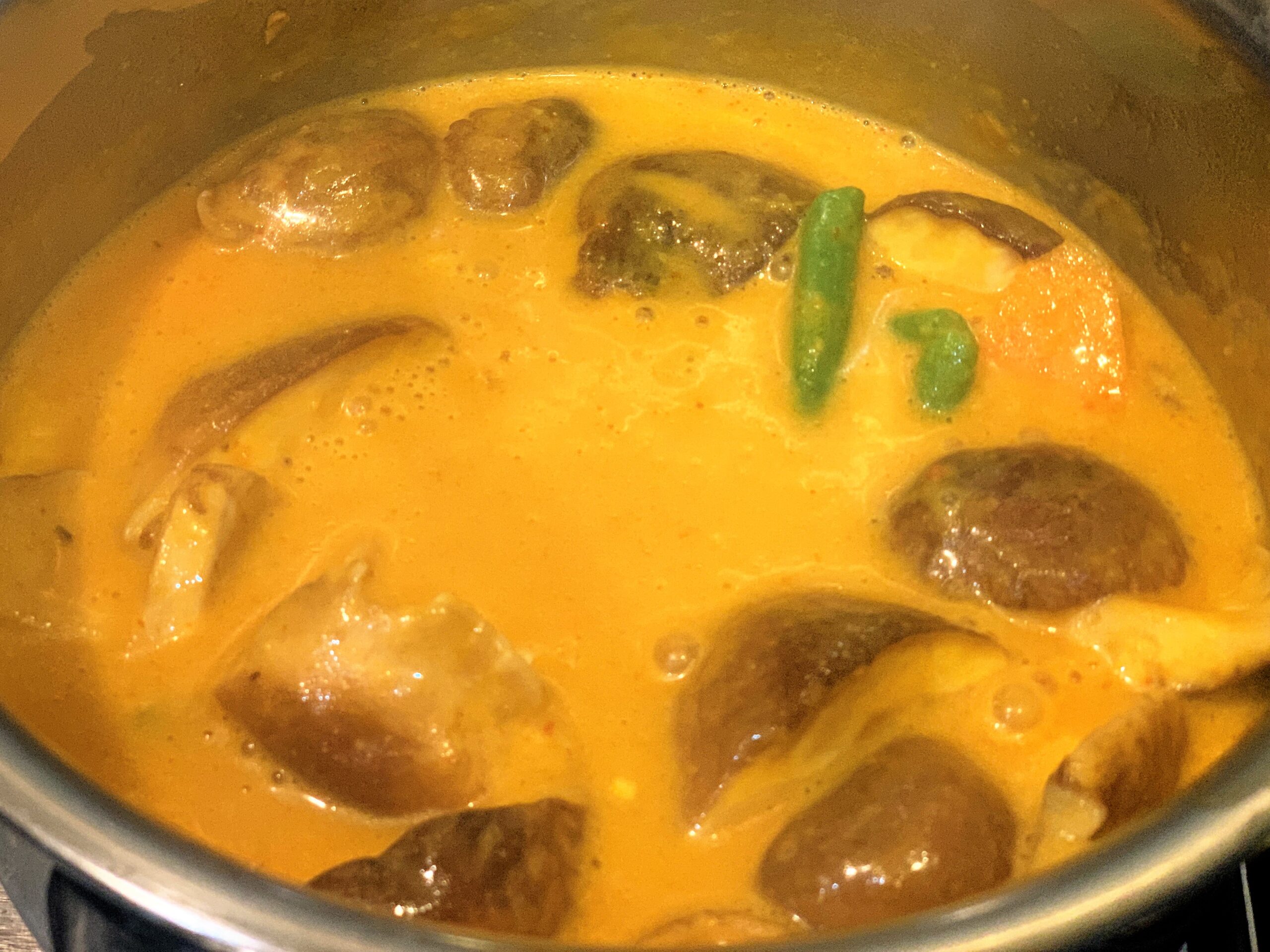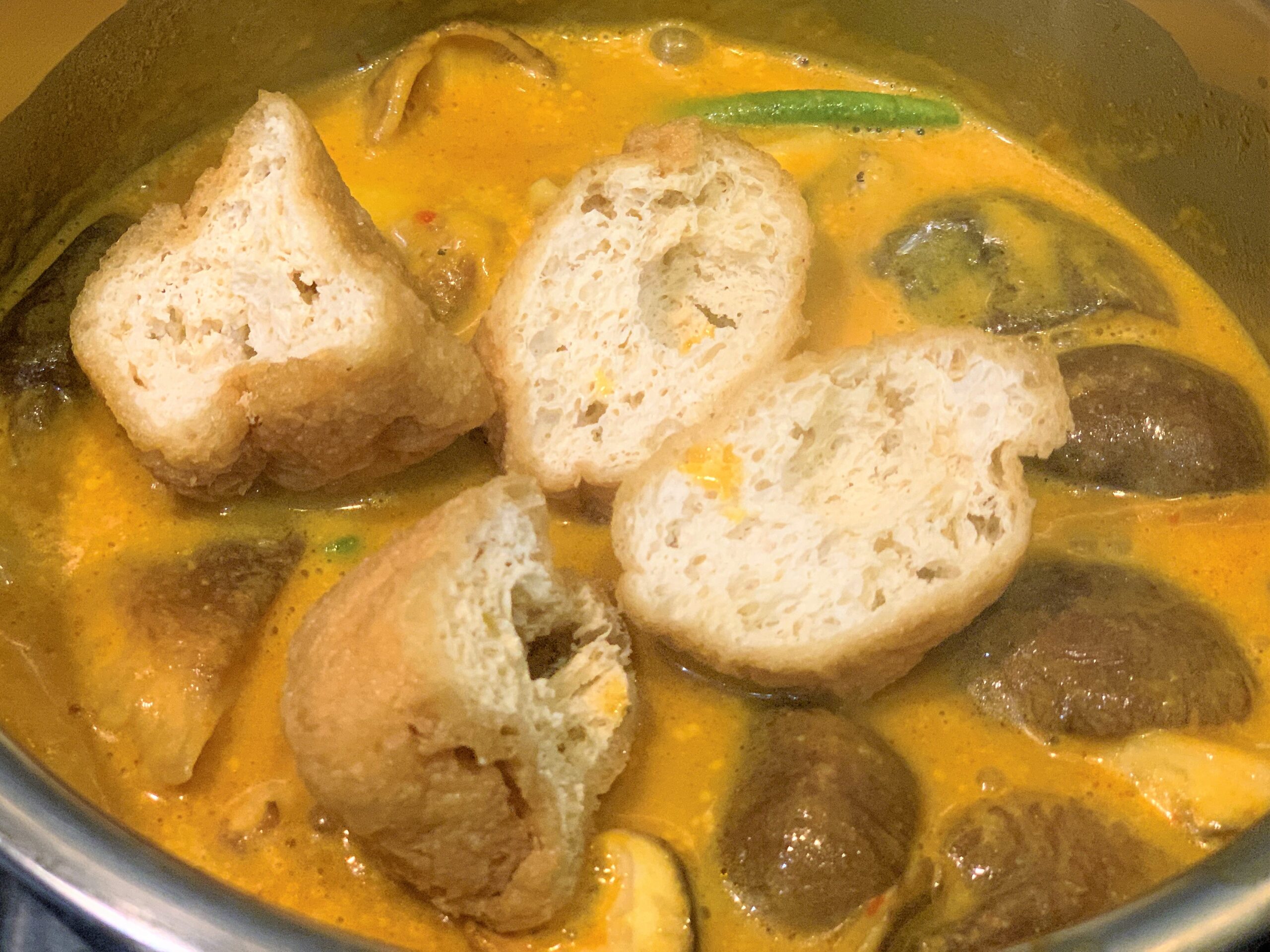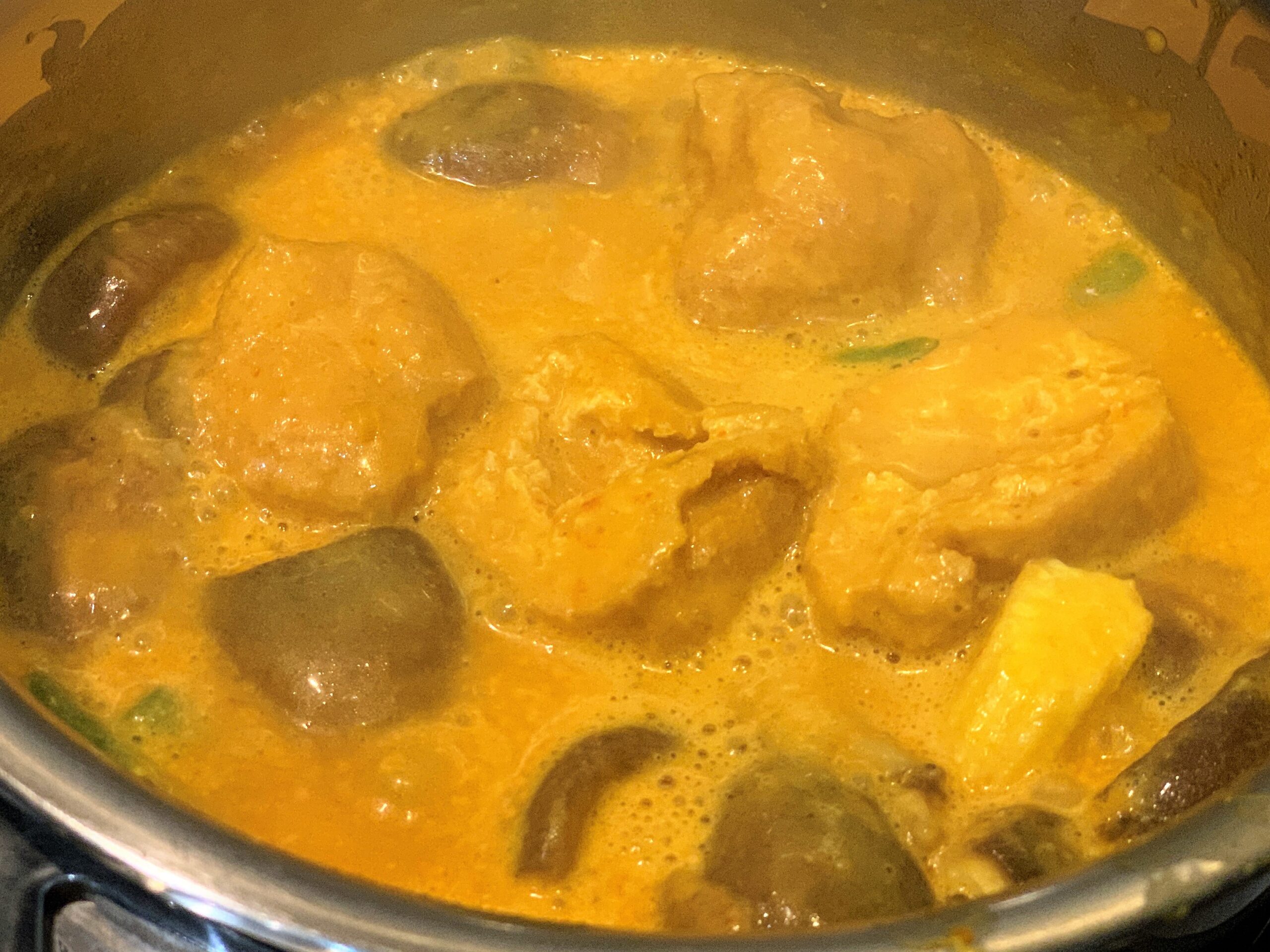 Add the vegetables and cook for 2-3 of minutes to slightly soften the vegetables. I have used carrots, baby corn, mushrooms and beans.
Add tofu puffs and cook for 1-2 minutes to finish.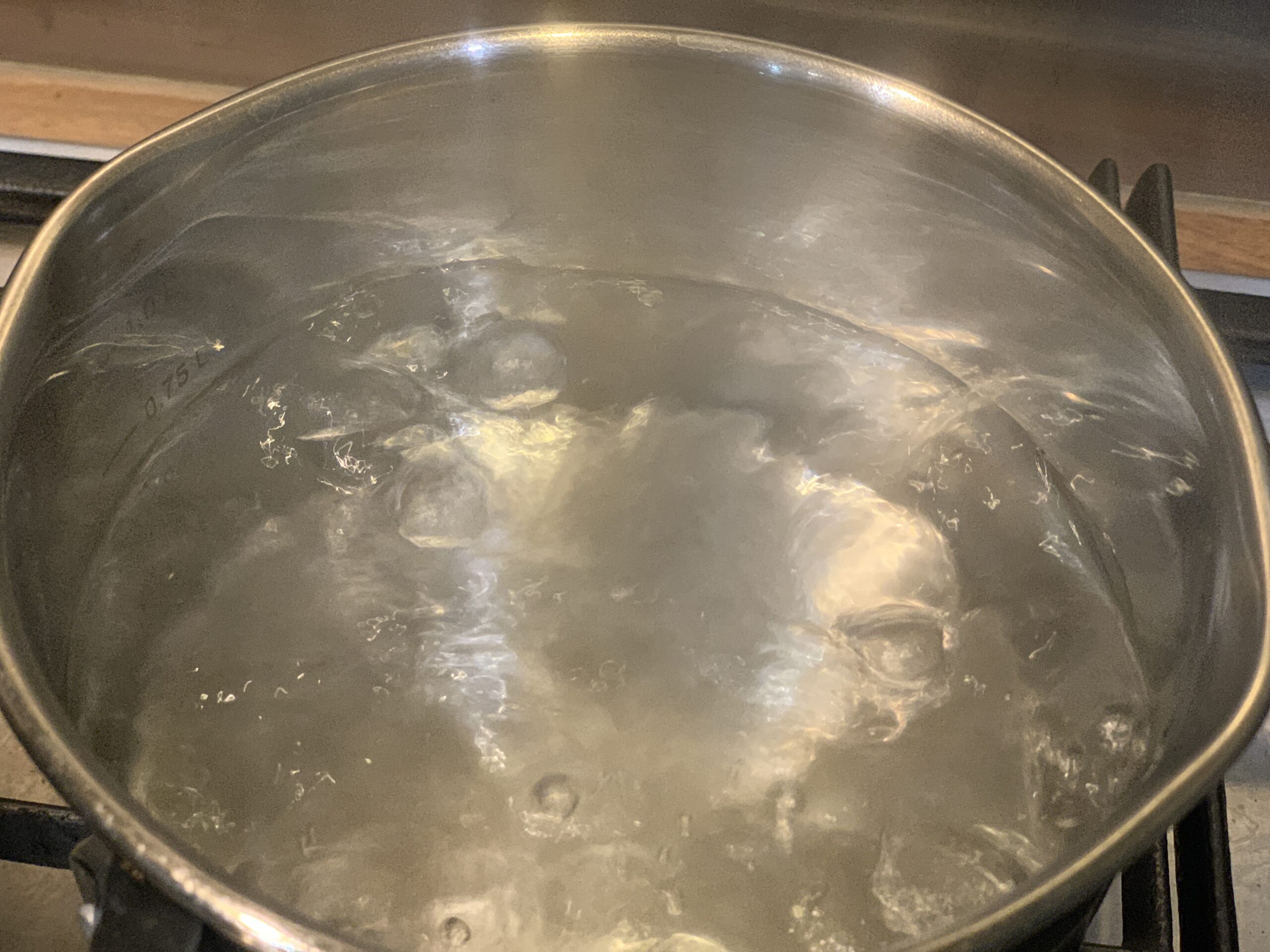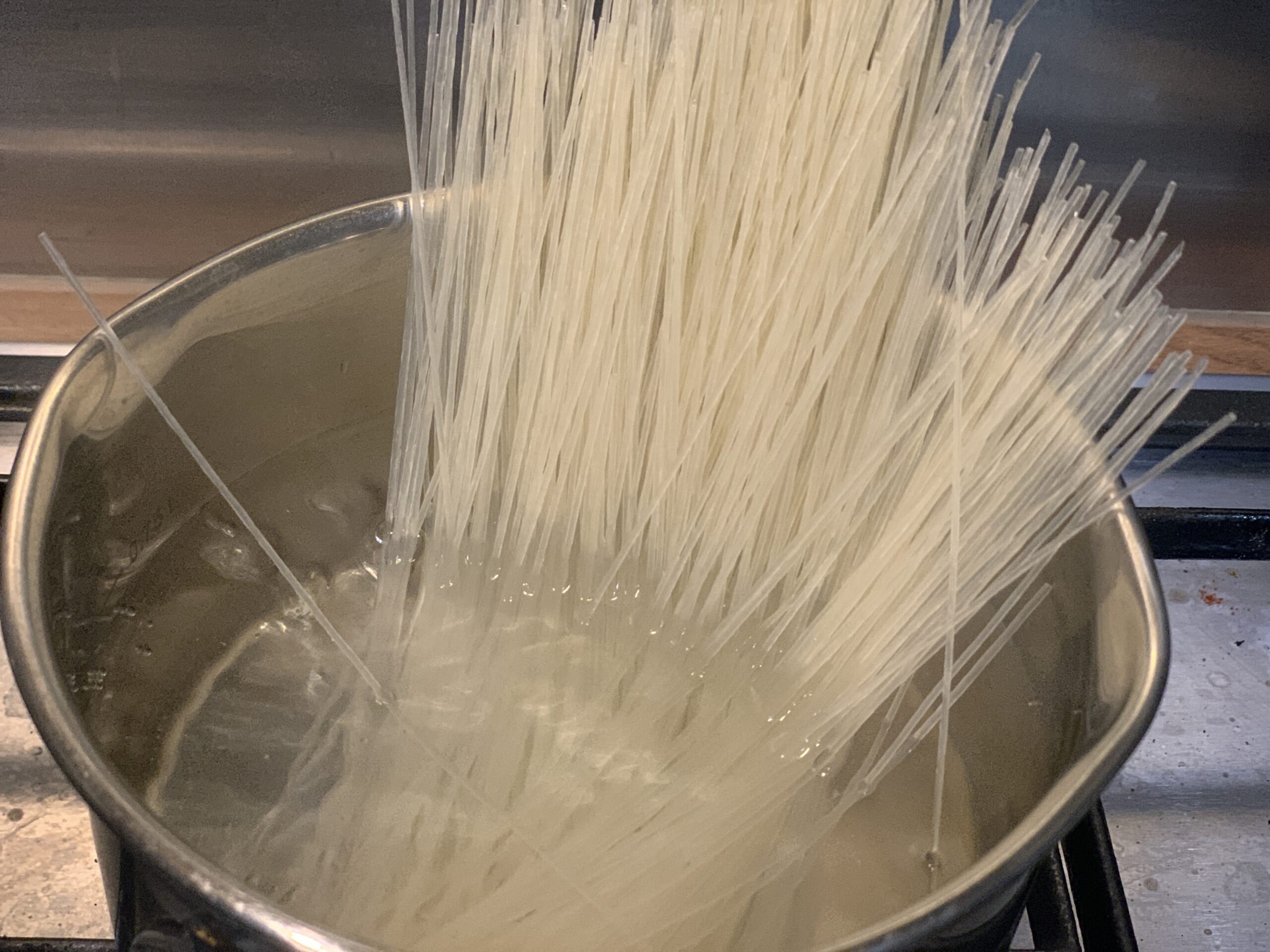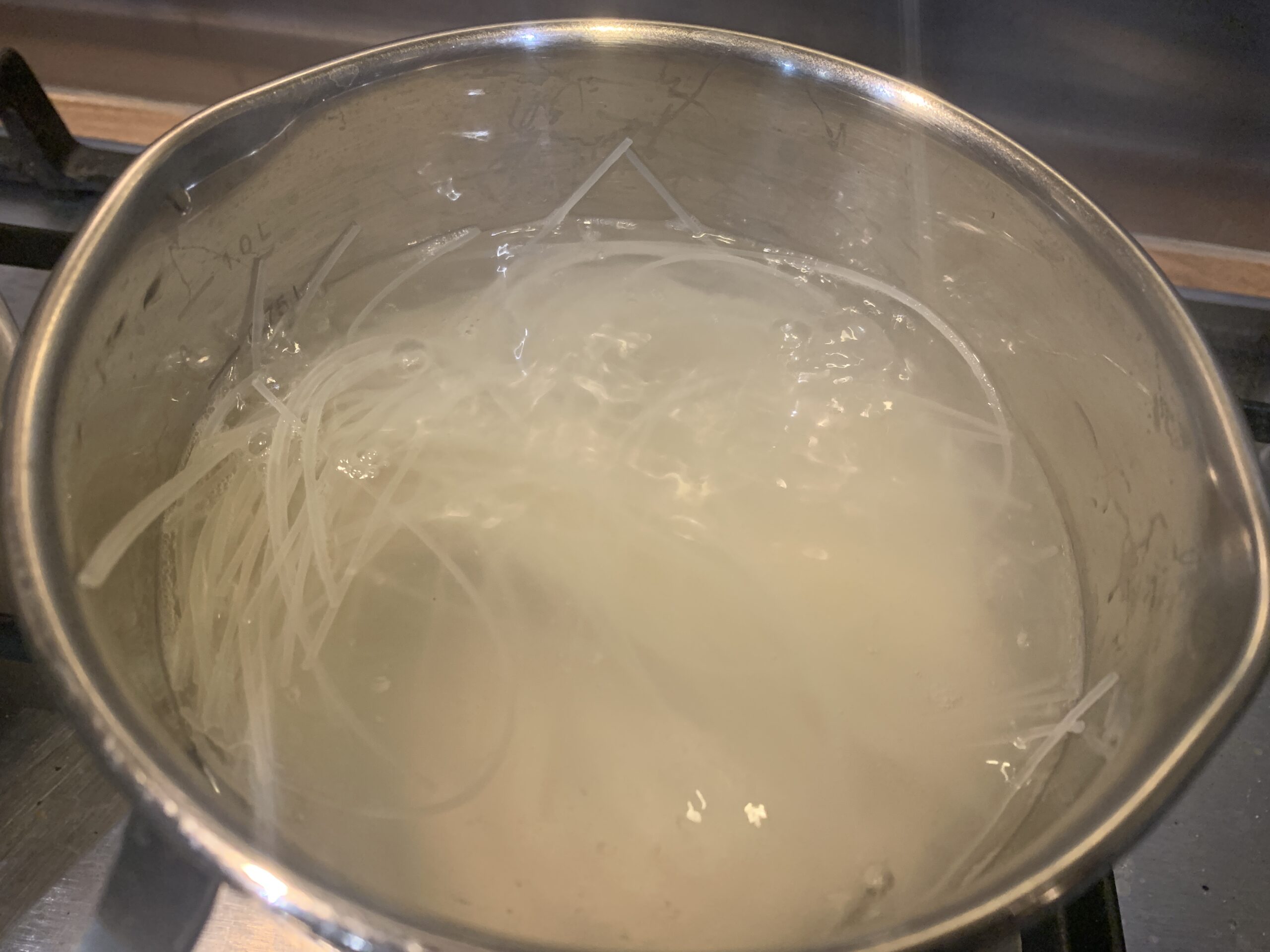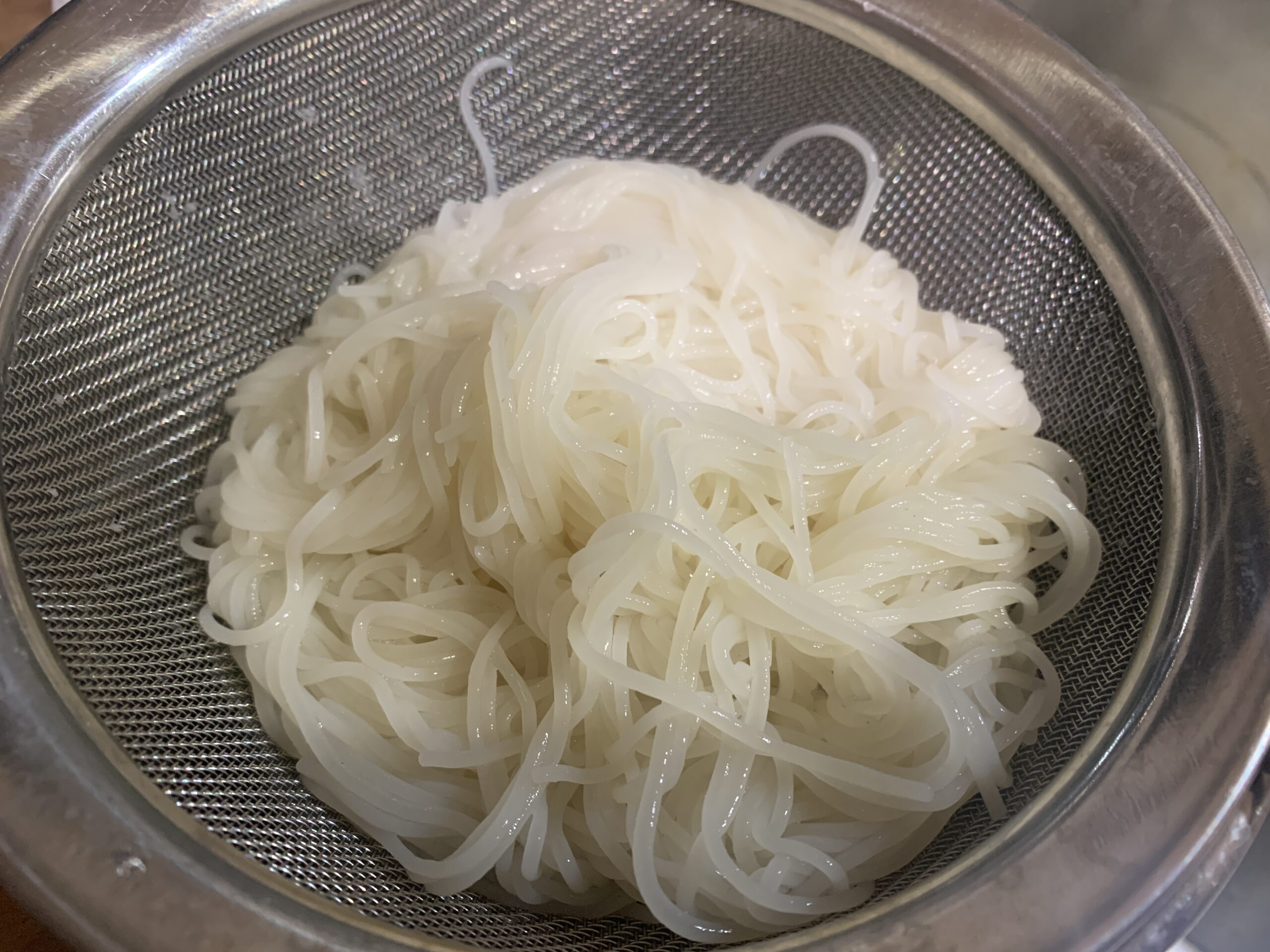 Boil the rice noodles according to the packet instructions. Drain and shake off excess water.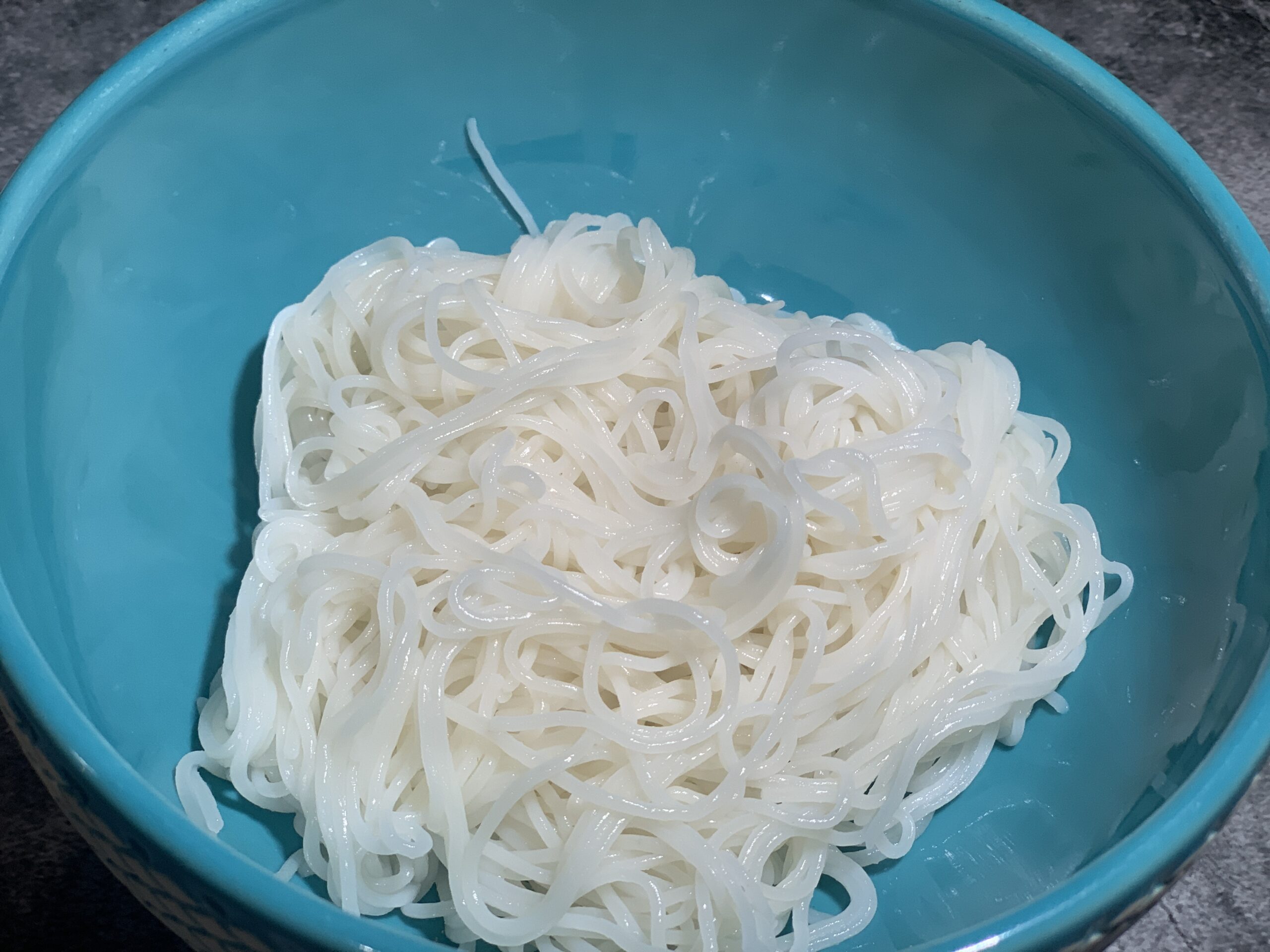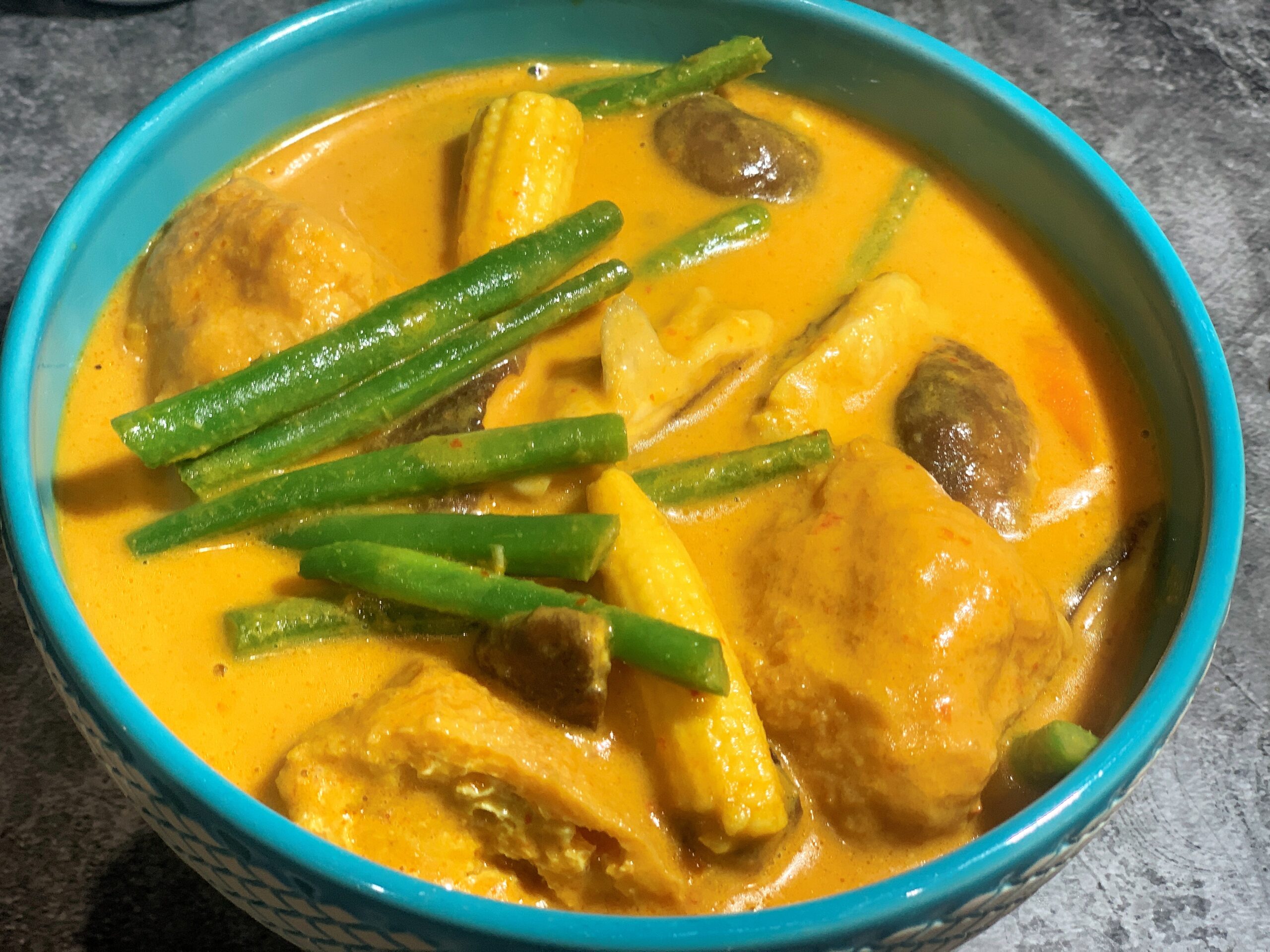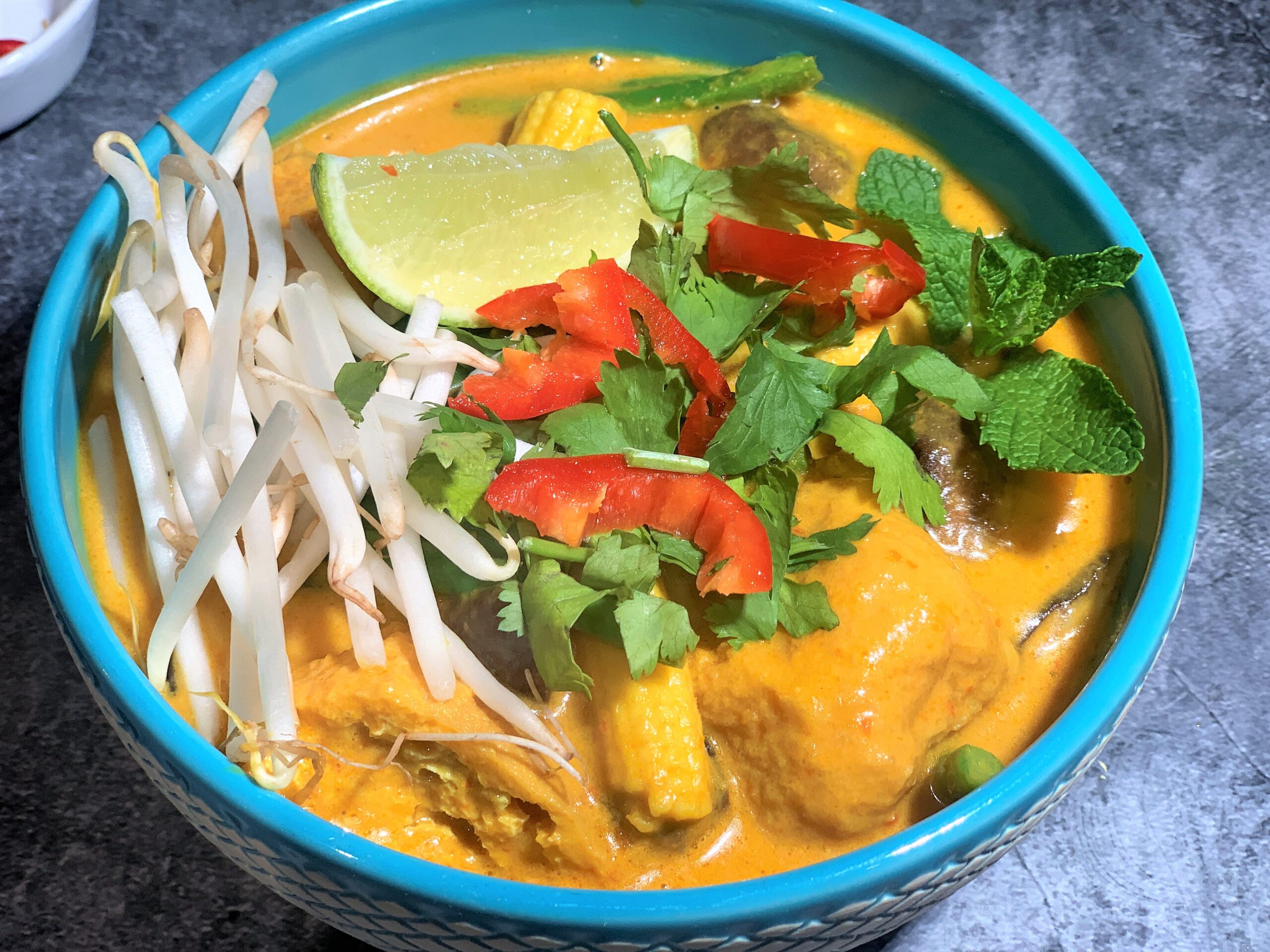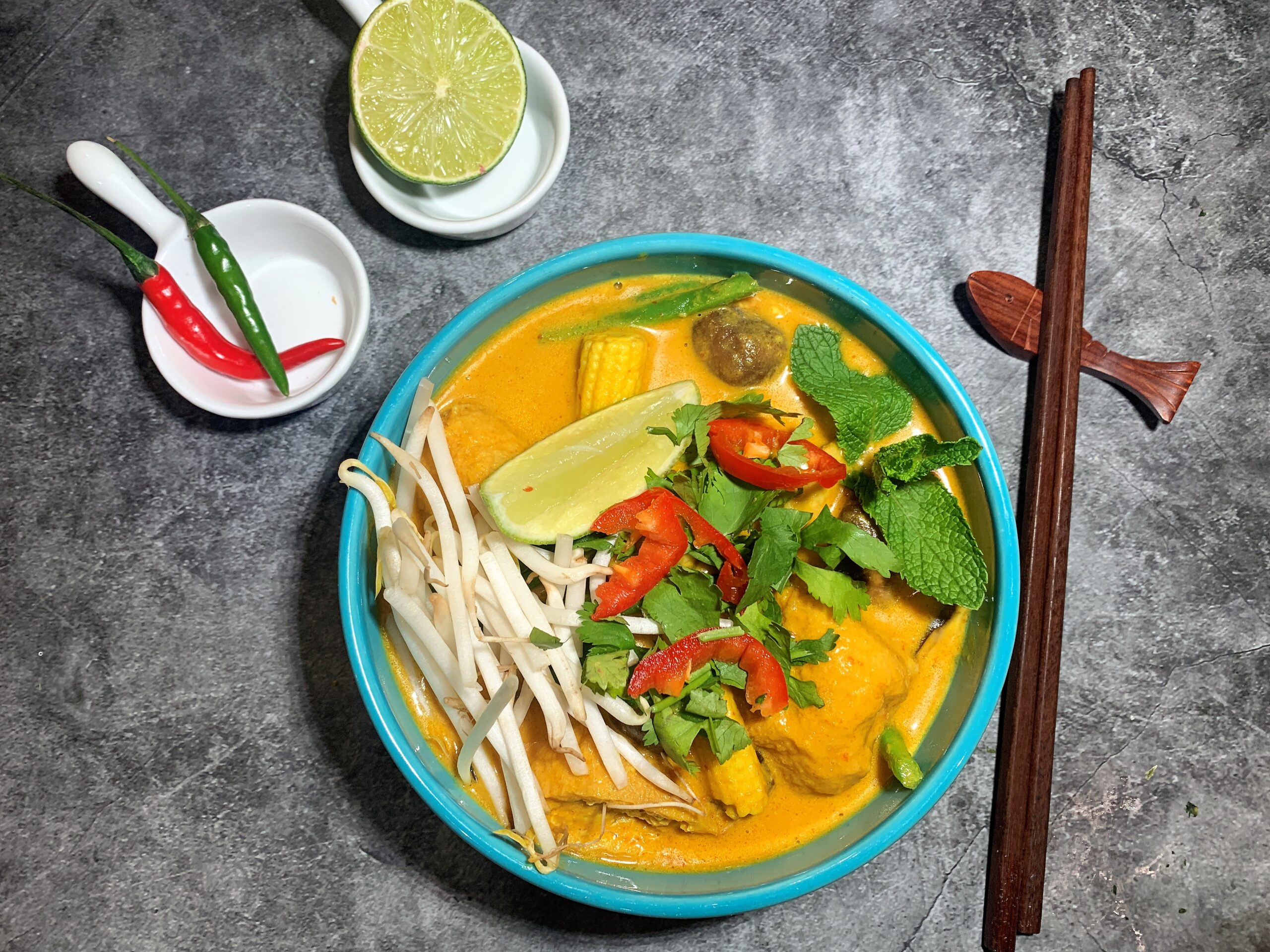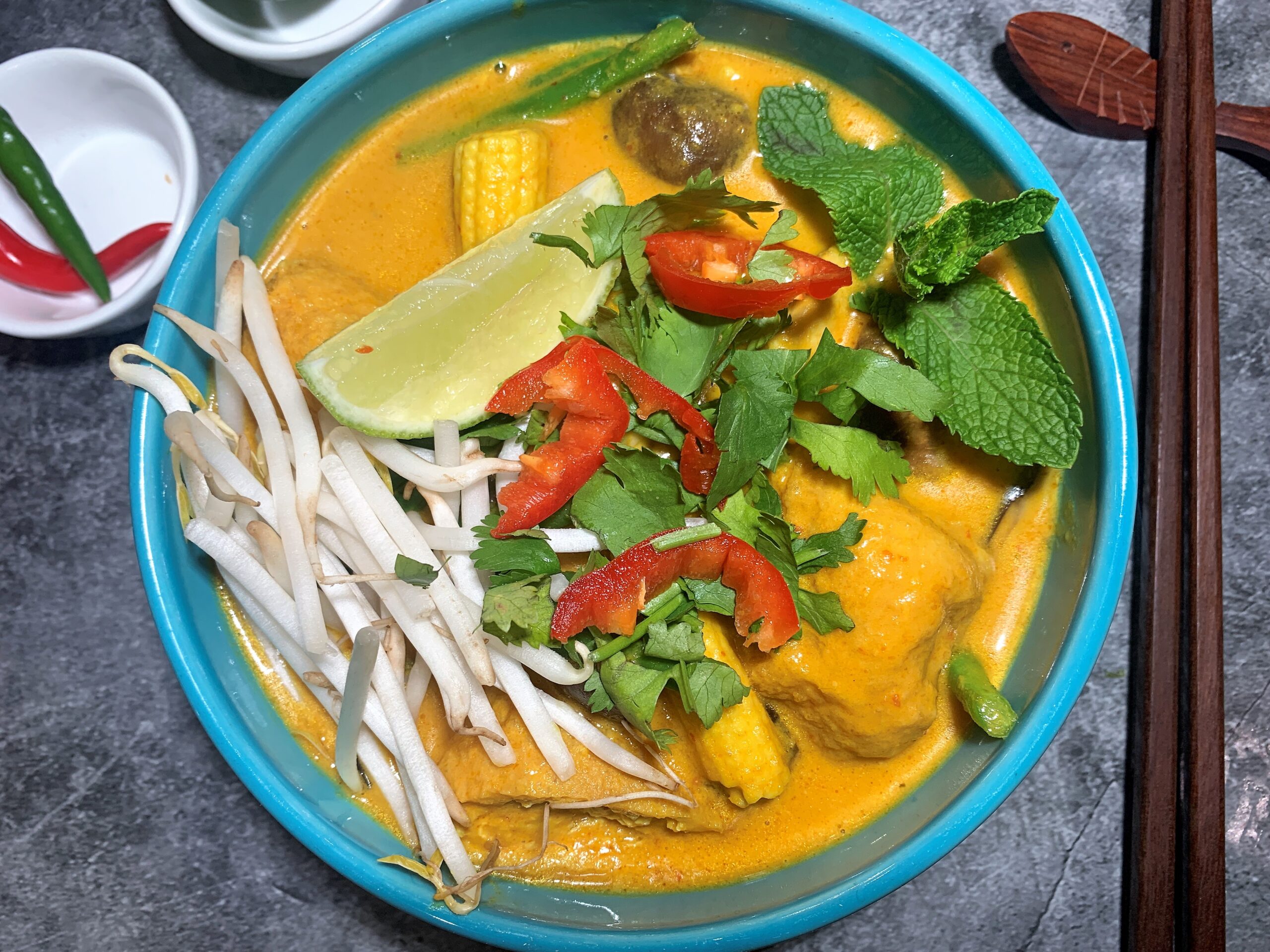 Take a serving of boiled noodles in a serving bowl and then pour the hot laksa broth. Top with bean sprouts, lime wedge, mint leaves, coriander and sliced chilli.
Serve hot!