Thai Tofu Grilled Parcels
Thai Tofu Grilled Parcels is a delicious recipe of marinated tofu wrapped in corn husk and grilled to perfection!
I love doing a BBQ! There is something special about gathering around a big BBQ along with family and friends and sharing food! I also love the 'community cooking' aspect of the BBQ. There is almost a synchronised dance wherein everyone just has a go at the grill giving others time to eat or relax.
As I love doing BBQ so much, I love experimenting with different flavours and ingredients. This tofu recipe is simple, quick and super delicious! Thai marinate adds a punch to otherwise bland tofu, sesame seeds add a delicious nutty flavour, and the corn wrapper takes this simple recipe to another level.
Other recipes you might want to try are Thai Style Paneer in Pandan Leaves, Thai Pandan Leaf Chicken (Gai Haw Bai Toey), Grilled Thai Chicken, and Thai Sweet Corn Fritters (Tod Man Khao Pod) to name a few.
Ingredients
250 gm firm tofu (cut in 1 inch pieces)
To Grind for The Marinate
1 inch galangal/ginger
2 chopped lemon grass
2-3 garlic cloves
3 roughly chopped green hot chillies
1 tablespoon coriander leaves
1-2 kaffir lime leaves
1 tablespoon Thai Basil leaves
Salt to taste
Other Ingredients
1 tablespoon soya sauce
1 teaspoon fish sauce
2-3 tablespoons roughly chopped red pepper
1 tablespoon finely chopped spring onion
1-2 teaspoons sesame seeds
10-12 dried corn husk
10-12 wooden toothpicks
Directions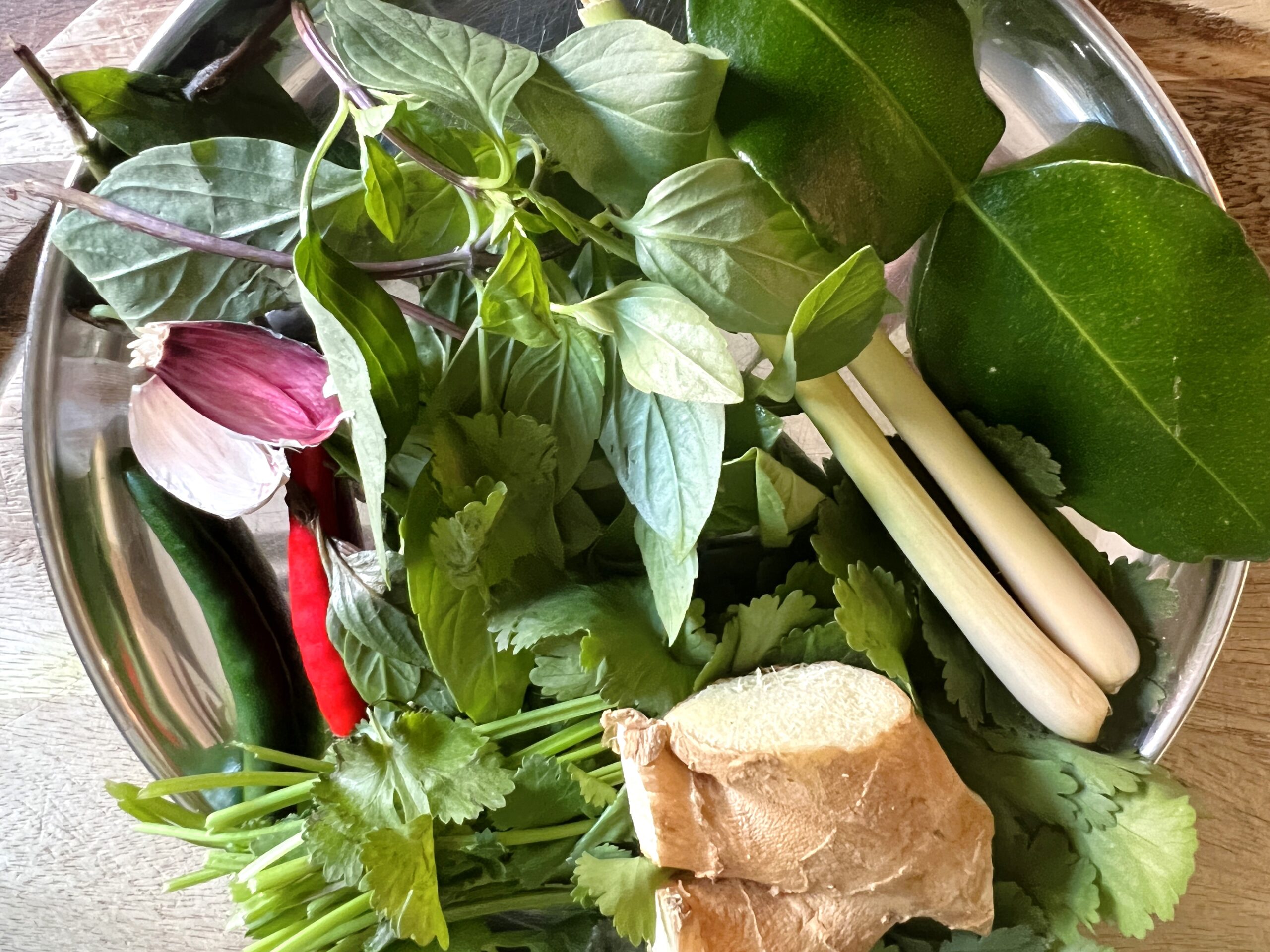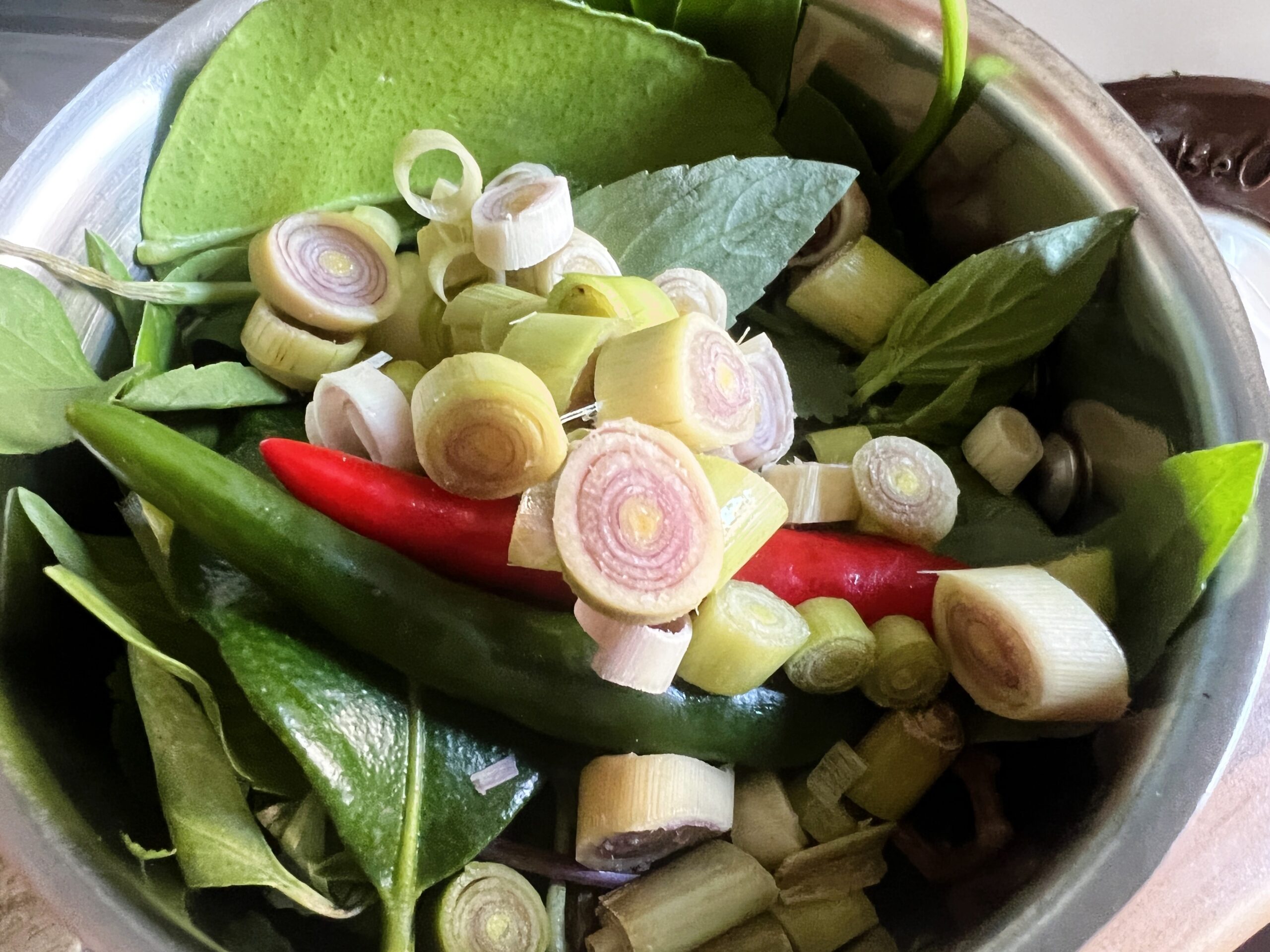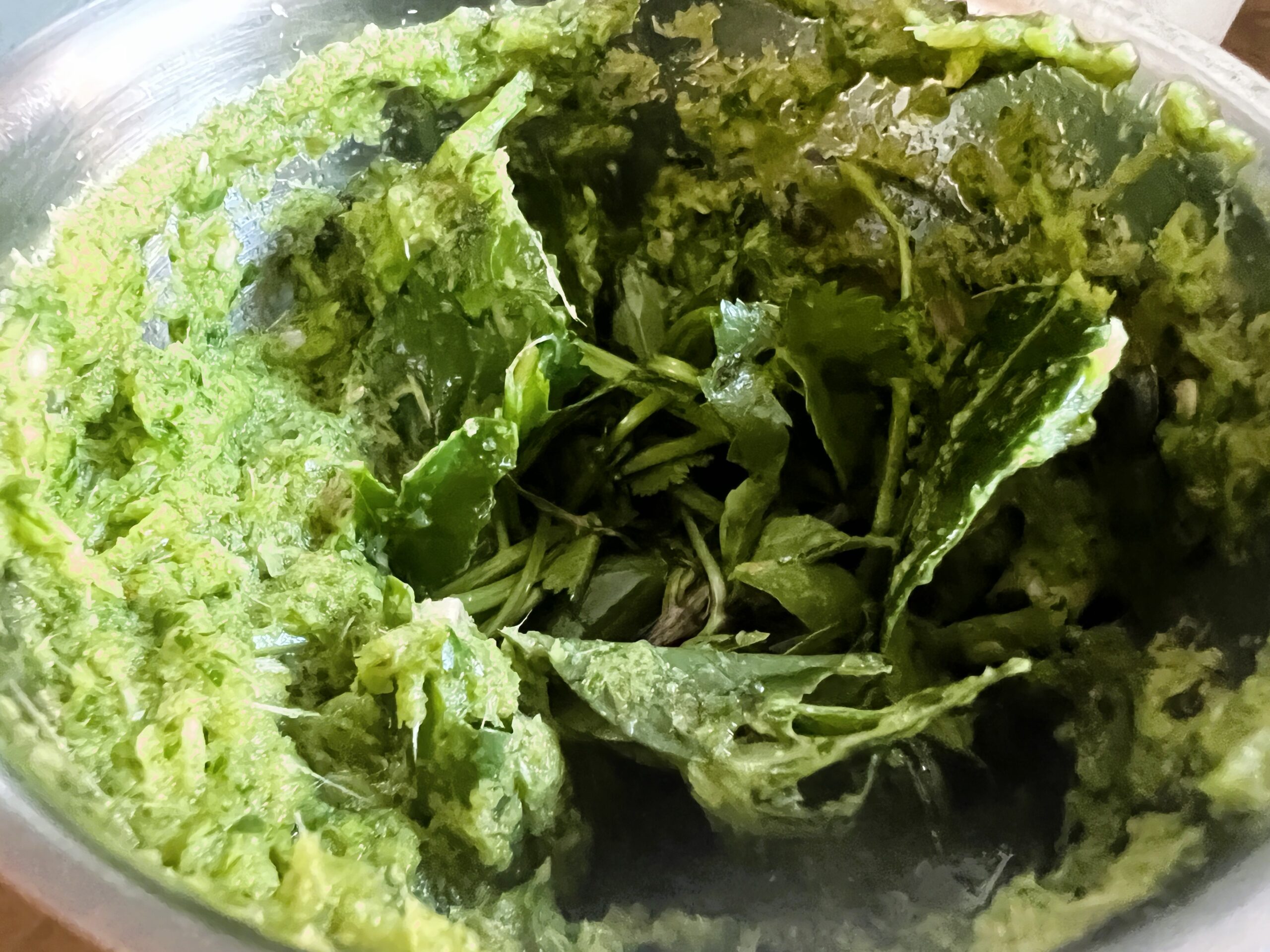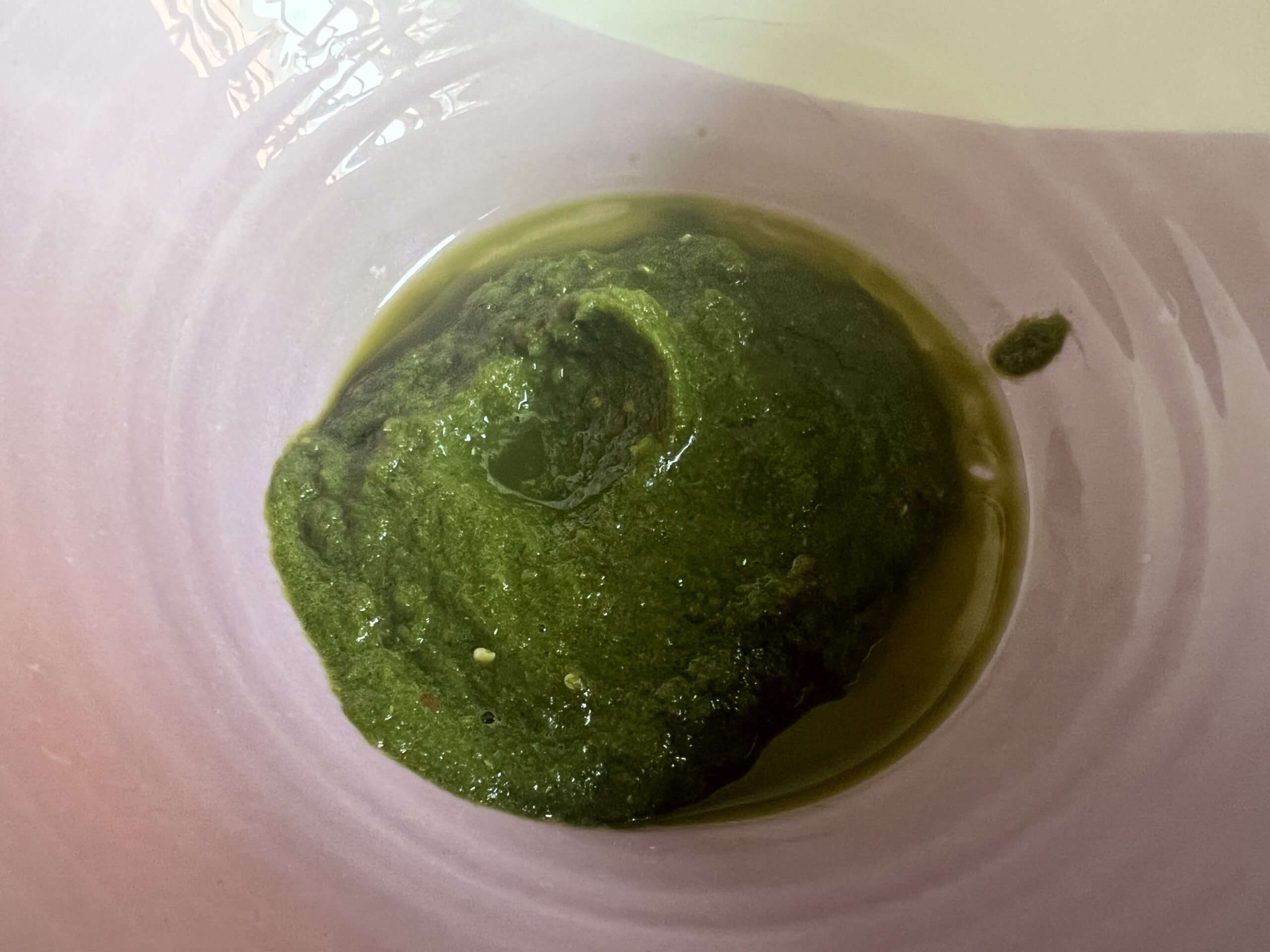 Roughly chop all the ingredients for the marinate and grind it into a smooth paste in a blender. You can add 1-2 teaspoons water if needed. Make sure to not add too much water as we do not want very thin marinate.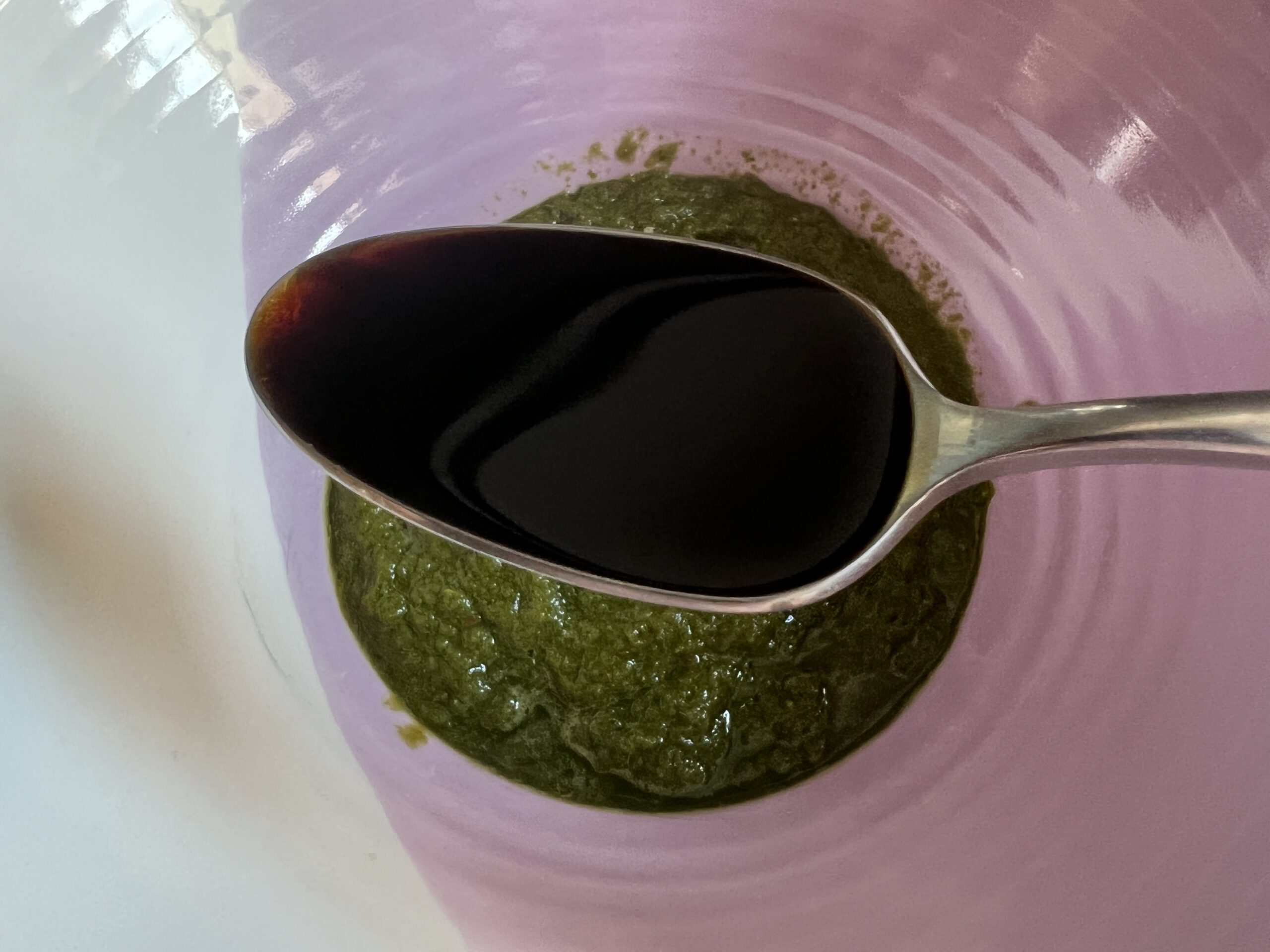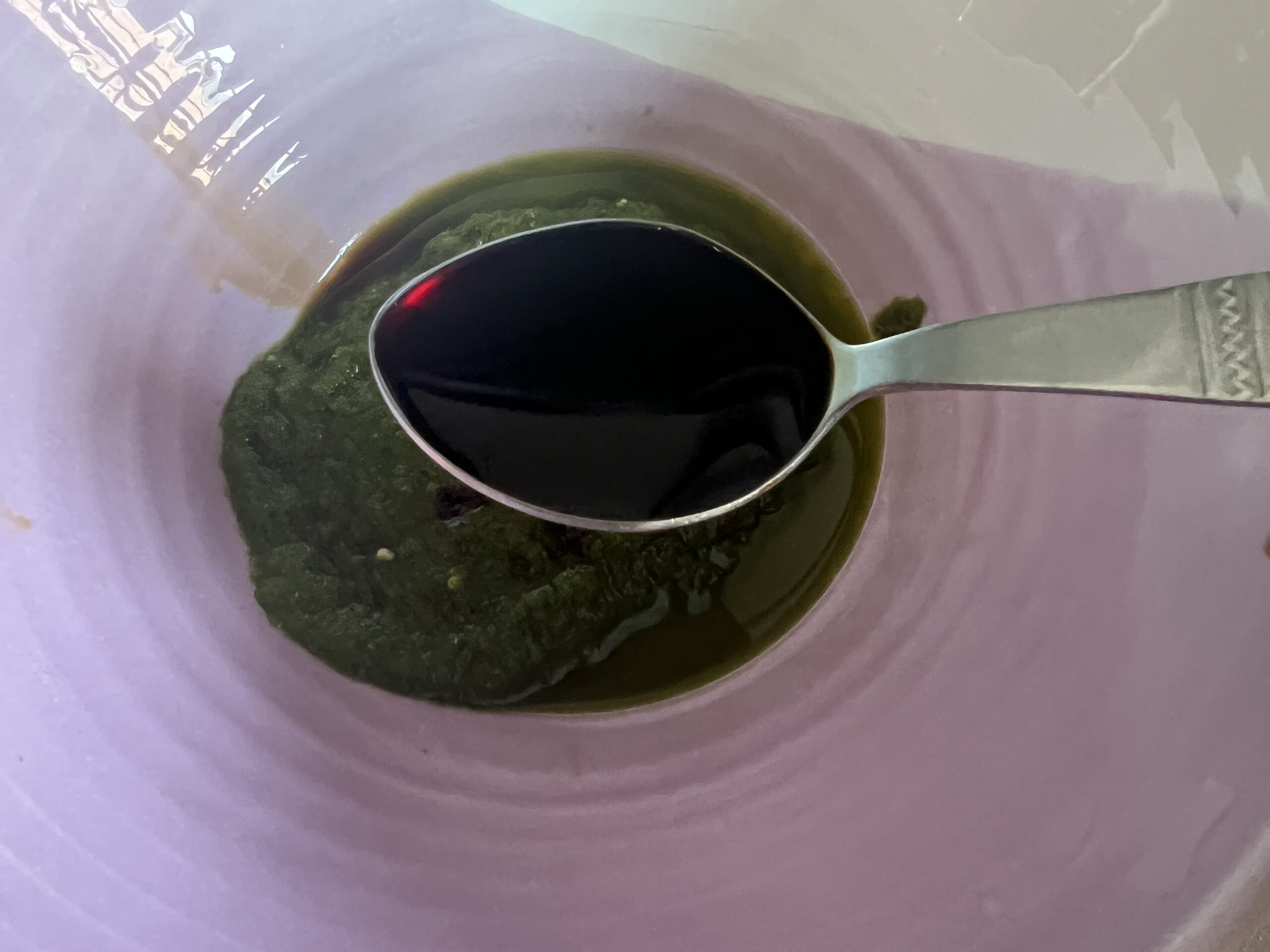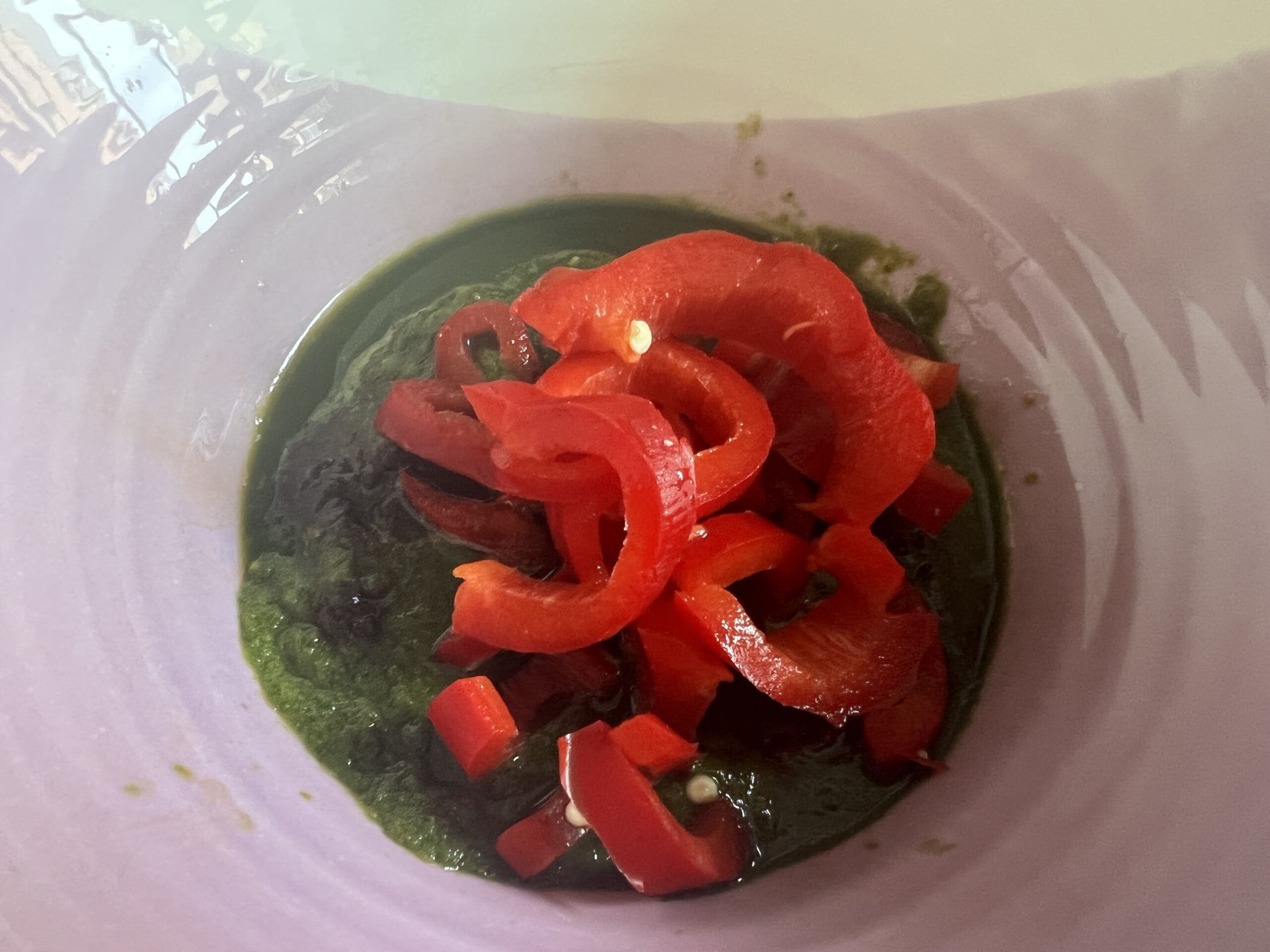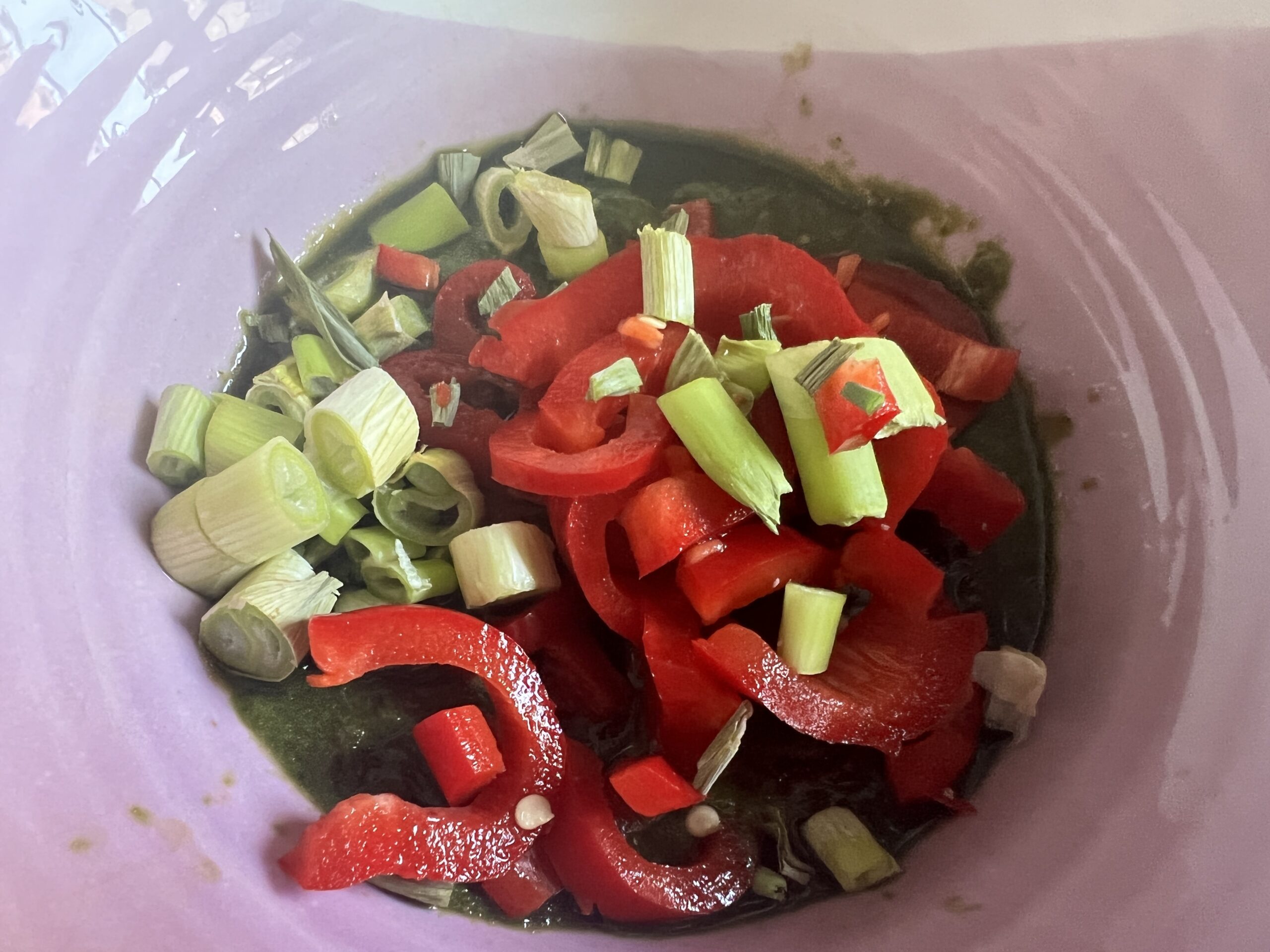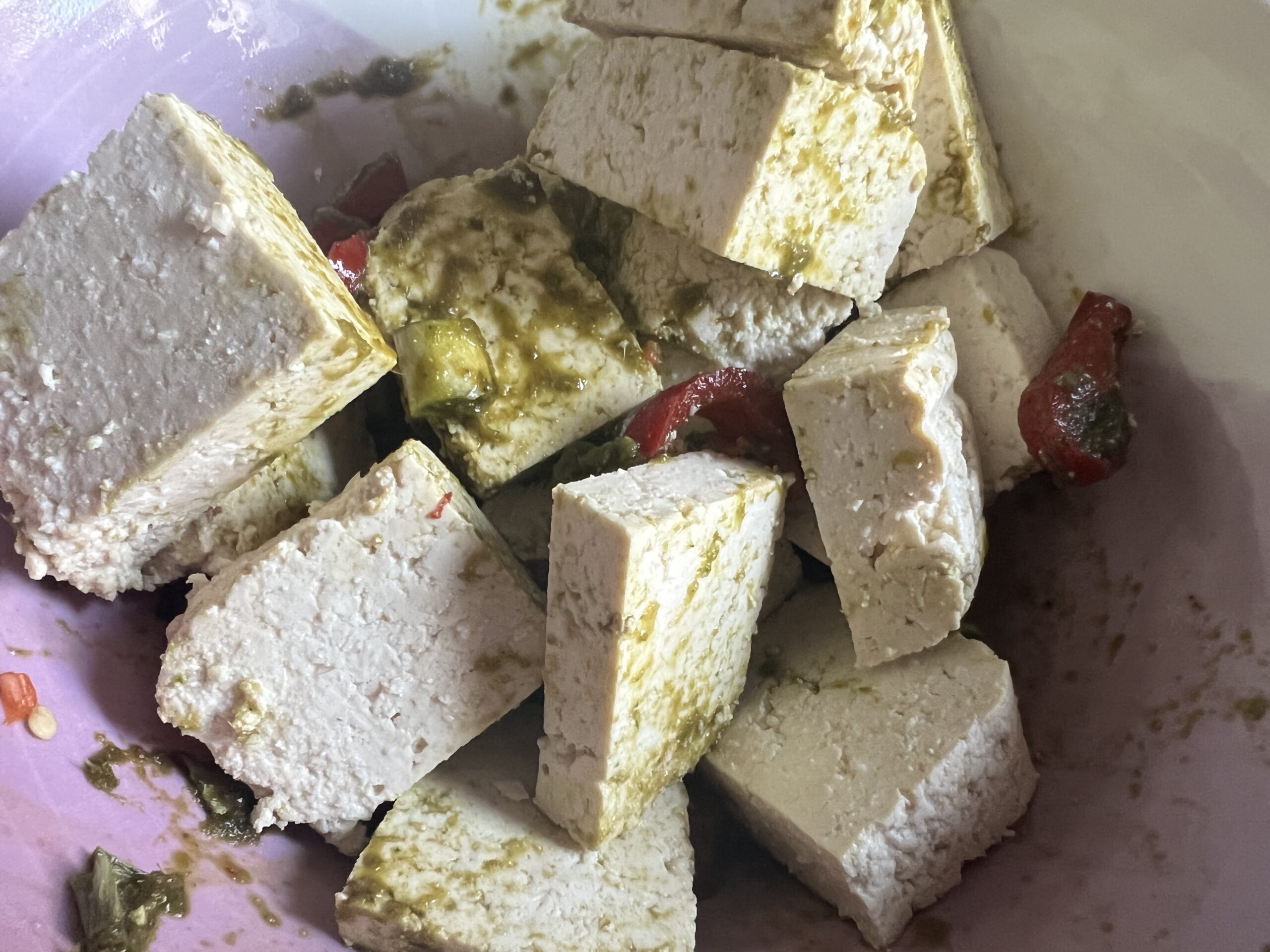 To the marinate add soya sauce, fish sauce, peppers and spring onion. Mix and adjust the seasoning according to your taste. The marinate should be spicy with touch of sweetness. The marinate mellows down when we add the tofu hence make sure it is punchy at this point.
Add the tofu and massage to spread the marinade over the tofu. Marinate for a minimum of 3 hours, preferably overnight (up to 24 hours).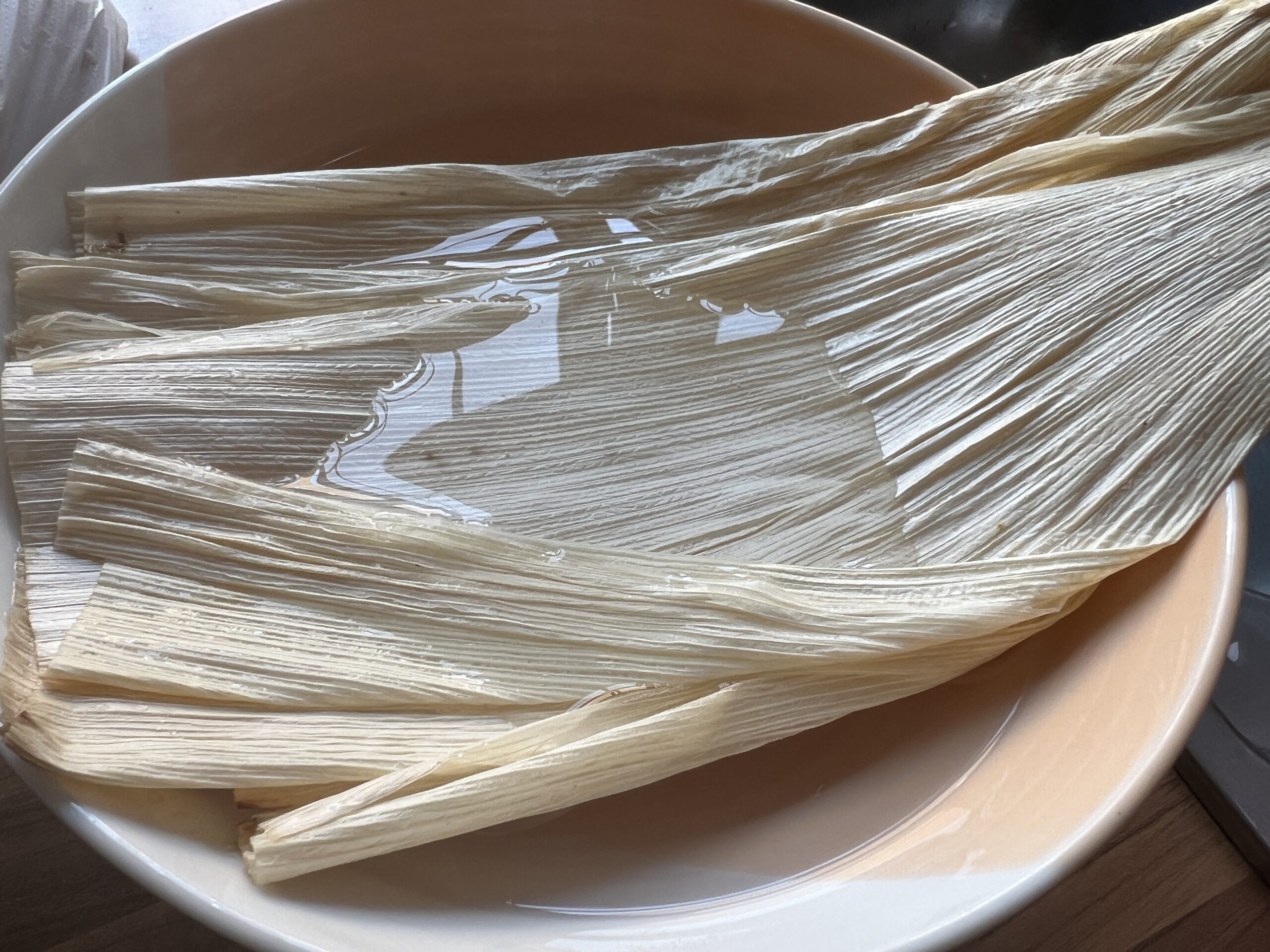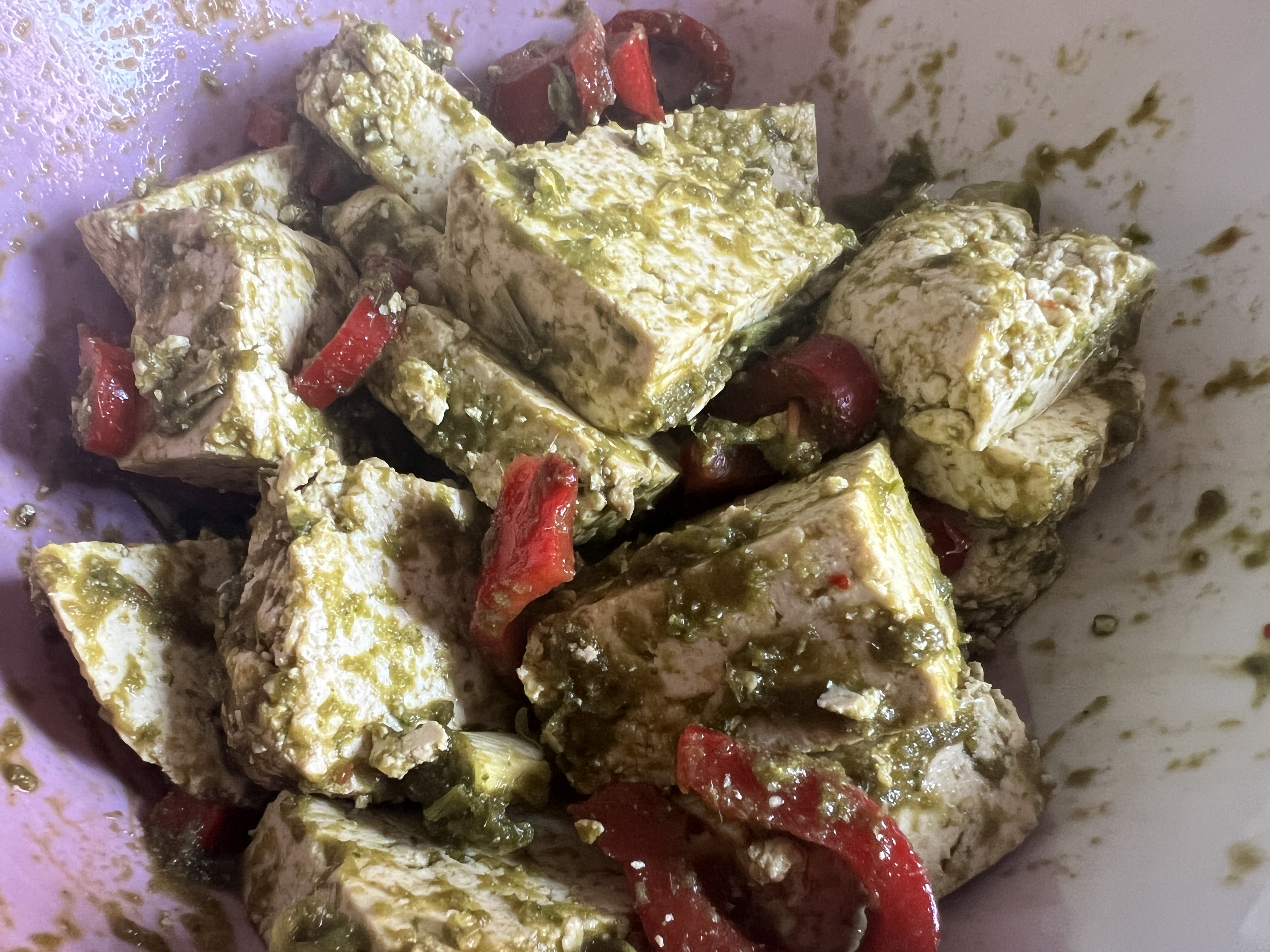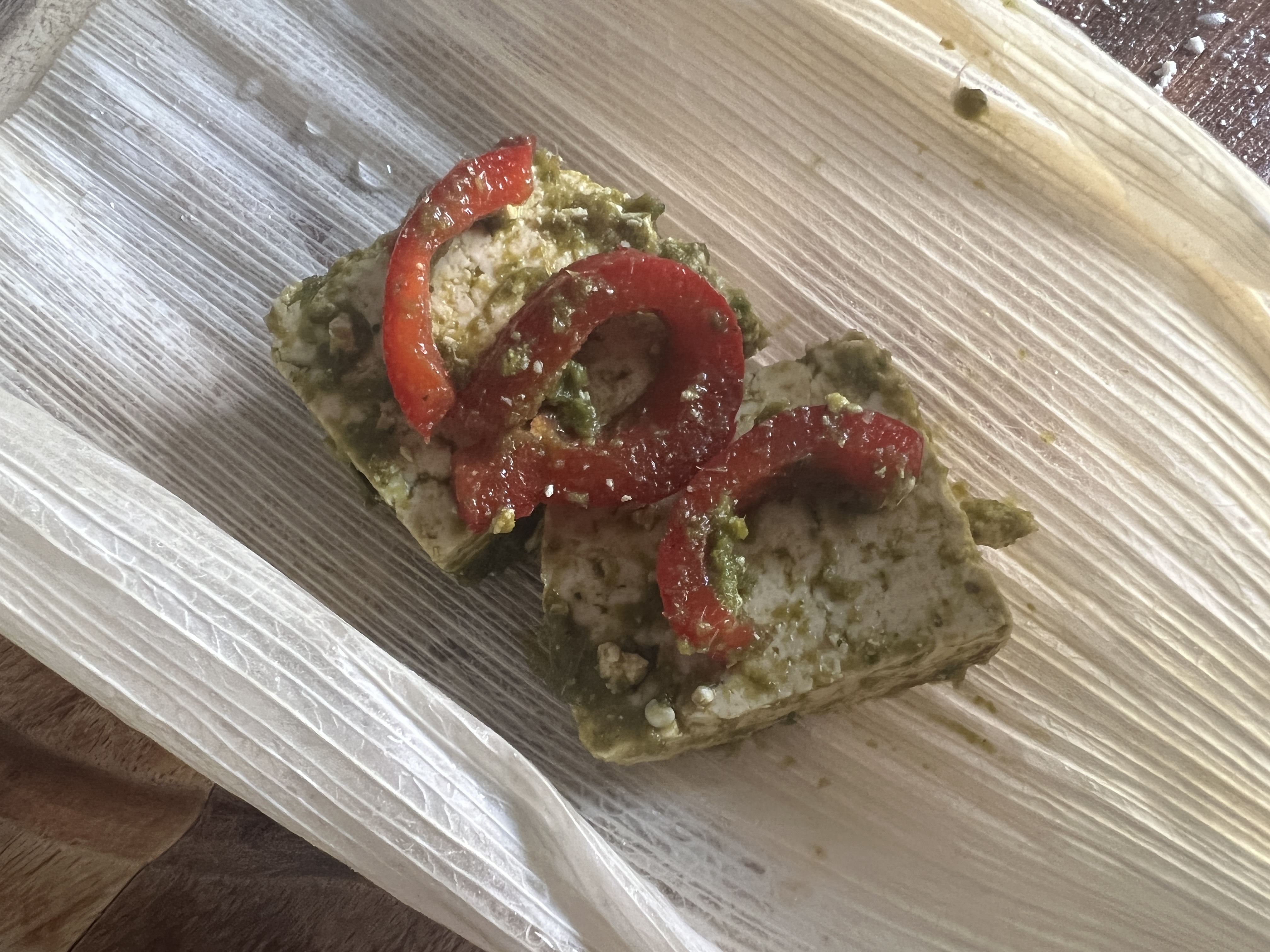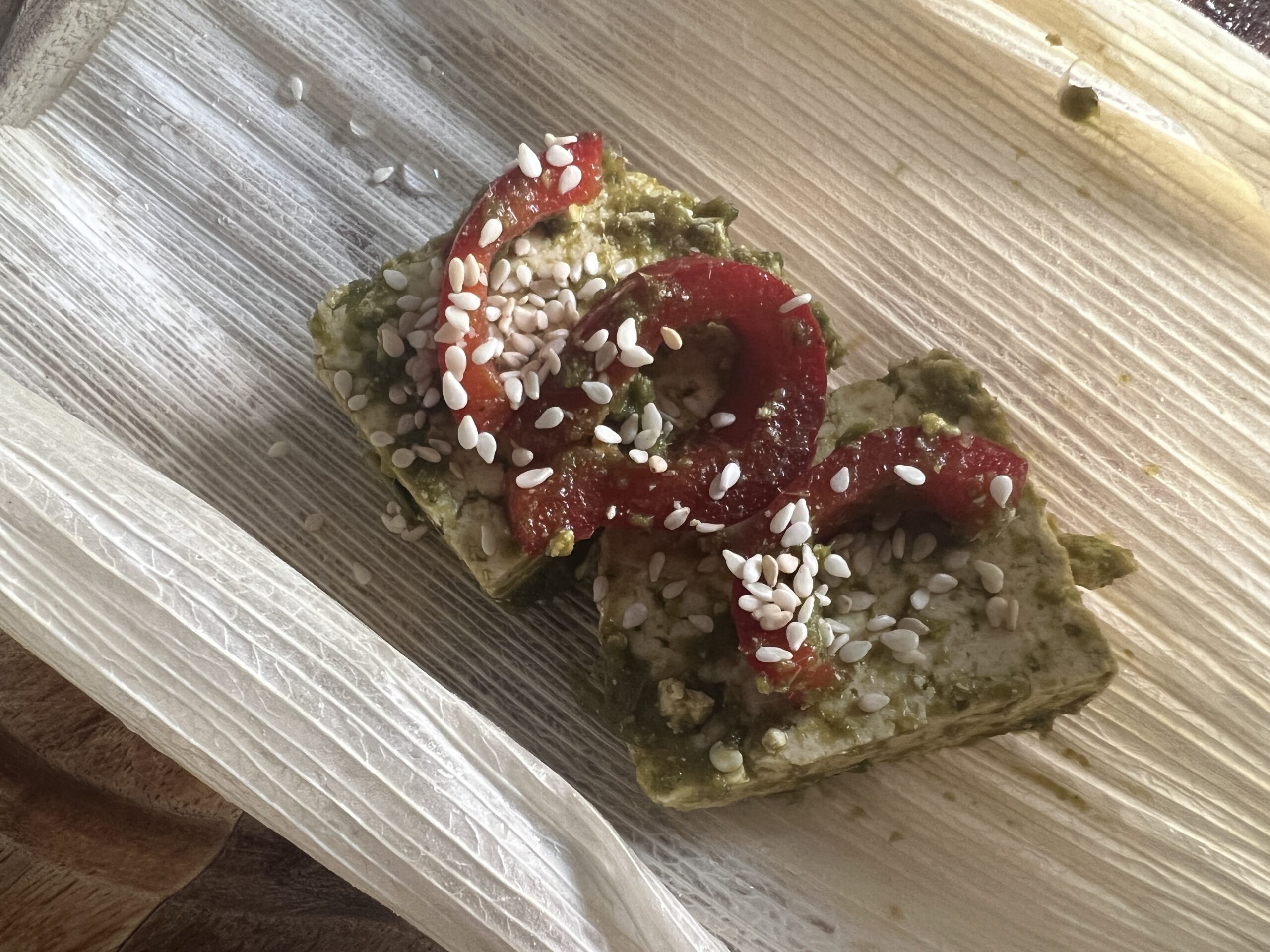 Soak the corn husk and wooden toothpicks in hot water for 15-20 minutes to make them pliable. Drain excess water off the corn husk.
Take 2-3 pieces of marinated tofu along with the peppers and place it in the middle of the corn husk. Wrap the husk around the tofu making a parcel and secure it with the toothpicks.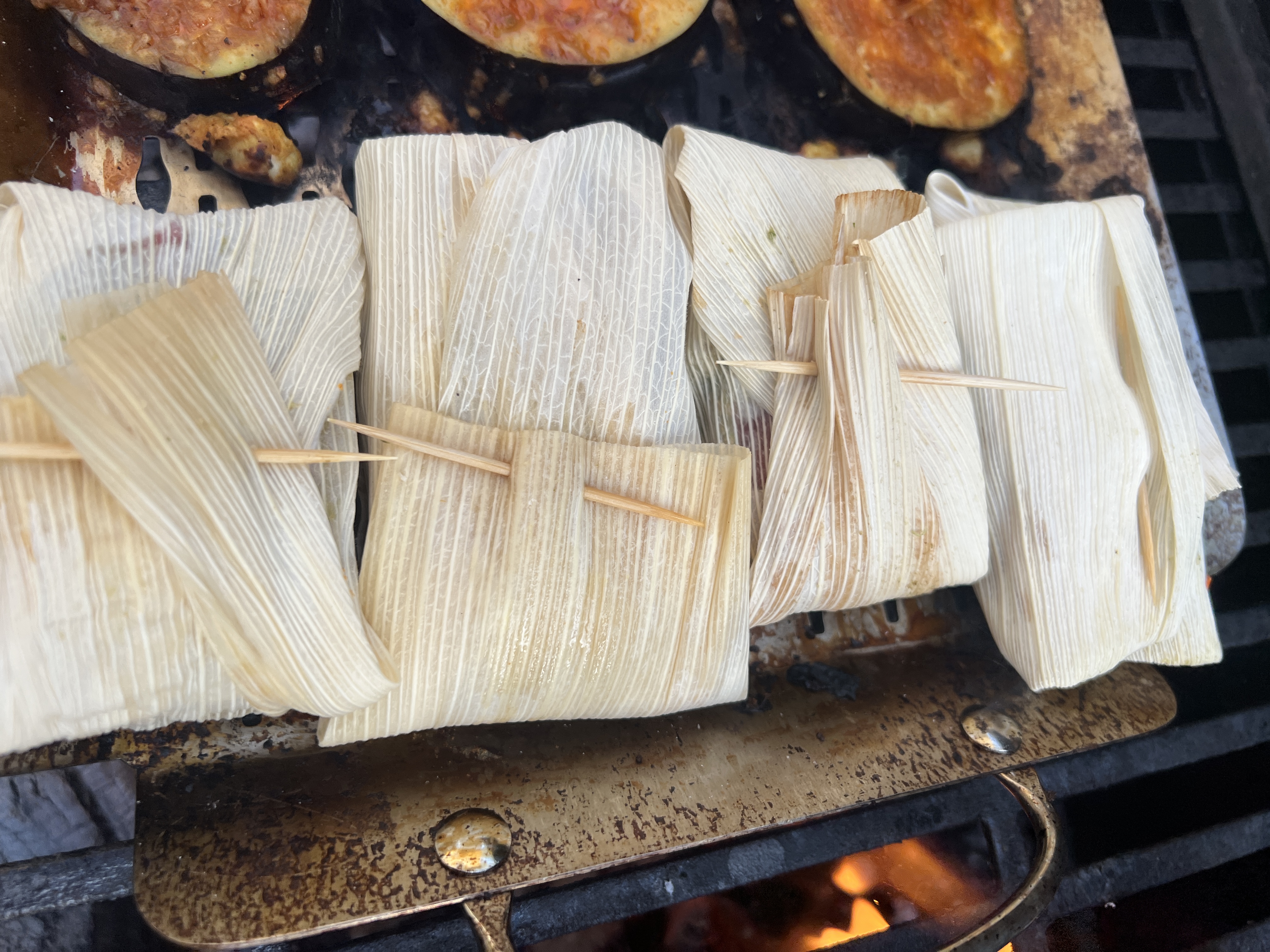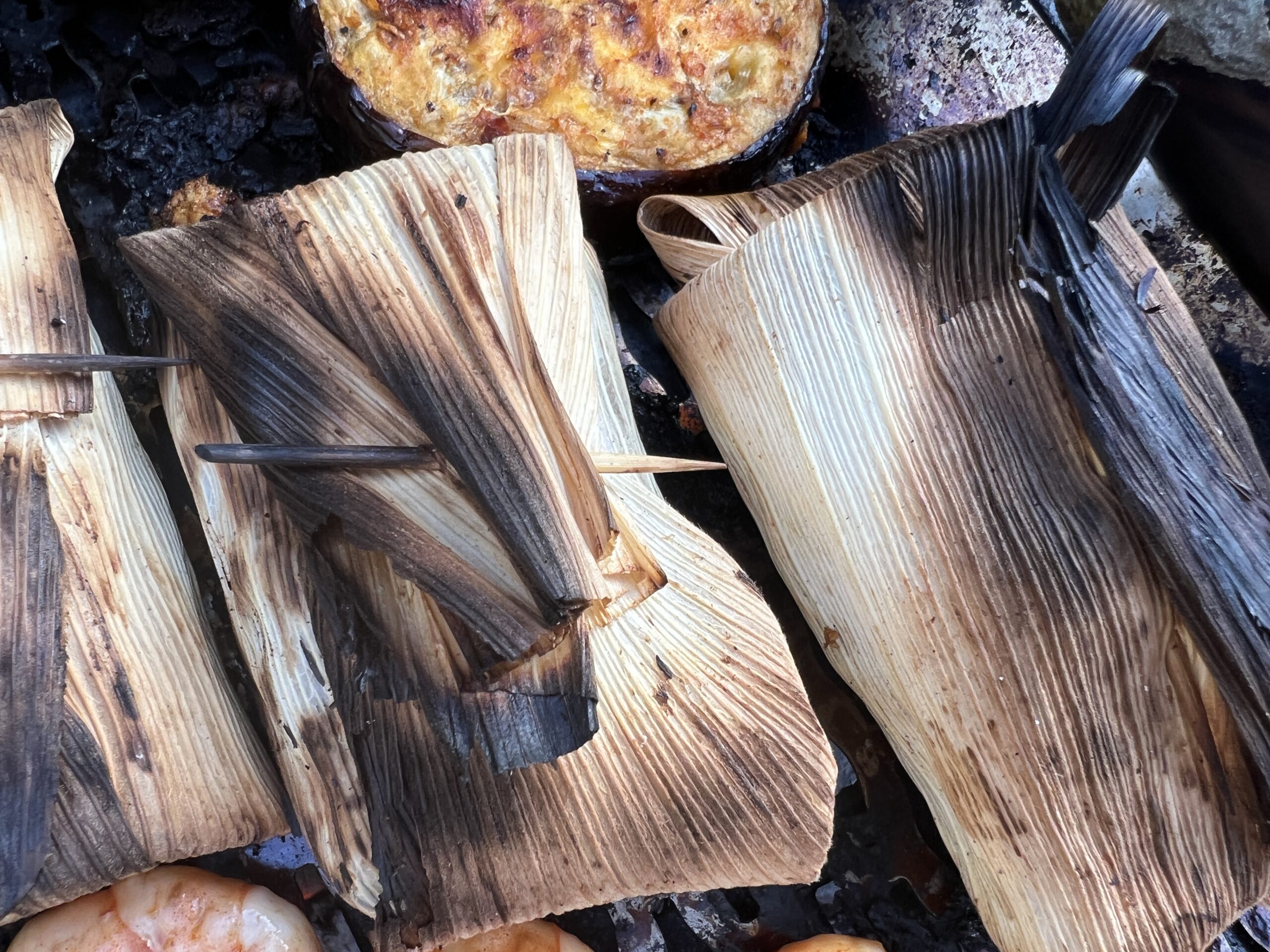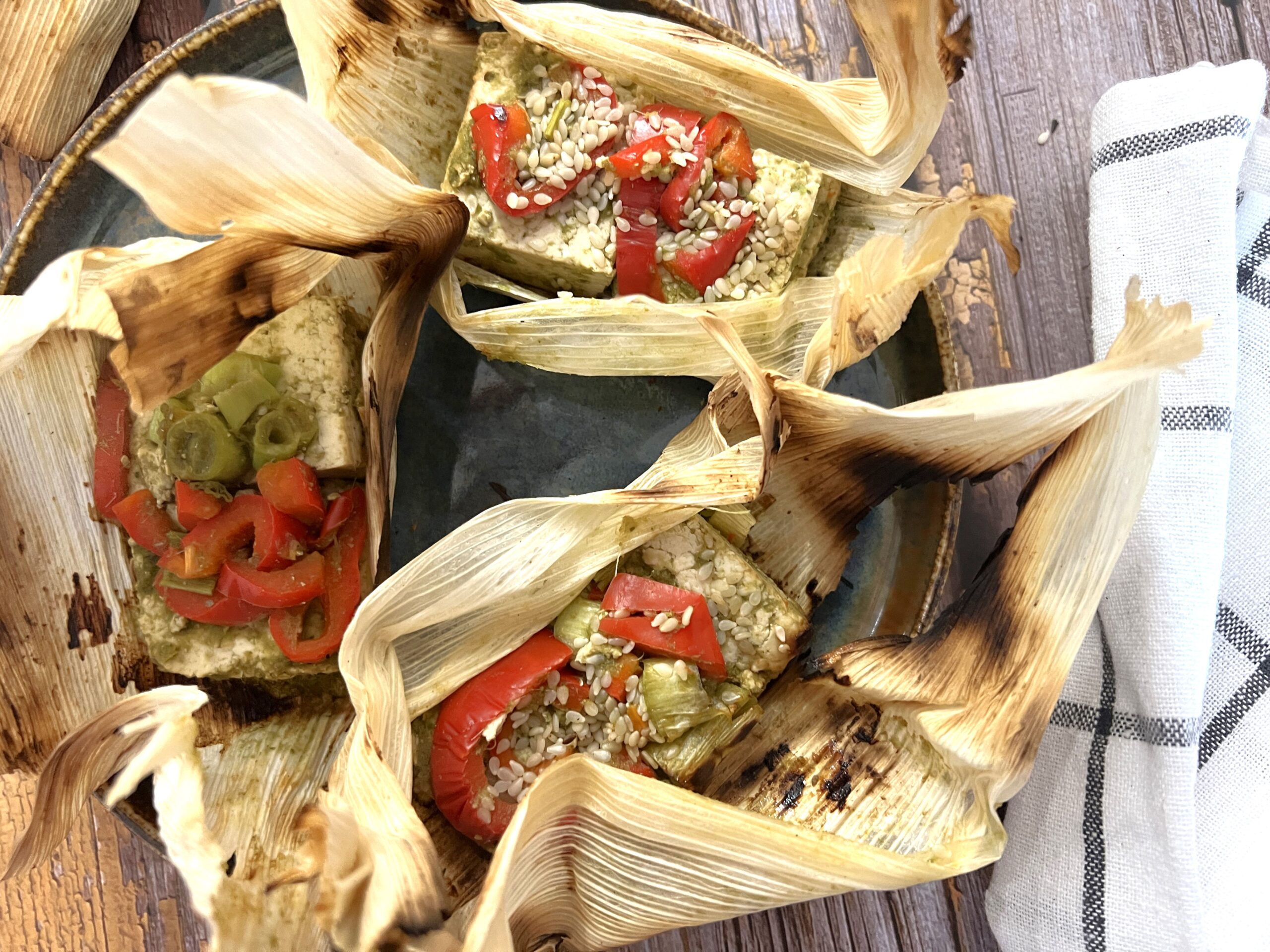 Heat the outdoor grill on medium high.
Grill the parcels on the BBQ for 3-4 minutes. Make sure to grill it from both sides. Serve hot with some Thai sweet chilli sauce.