Thai Coconut Mussels
Mussels are like the unsung heroes in the shellfish category! It might not be much to look at, but these black-shelled little critters punches way above its weight when it comes to taste. The intensity of shoreline flavours these things kick out is simply incredible and irresistible! The versatility of these delicious morsels can transform any simple menu to an indulgent menu.
I know that cooking mussels can feel quite intimidating as there are so many do's and don'ts while preparing any shellfish that we tend to eat them only at restaurants as a special treat. But mussels are so fast and easy to make that there is no reason they cannot be made on busy weekday evenings at home.
This recipe is close to my heart as it is flavoursome, delicious, packs a punch and simply irresistible. A big bowl of flavoured mussels with a nice crusty bread to mop up the broth will simply wrap you in a blanket of comfort and indulgence.
Not only are these magical shells delicious but they are highly nutritious. They are an excellent source of iron and Vitamin B12 and a good source of zinc. In addition, they are also high in protein, heart-healthy unsaturated fats, and low in calories.
Ingredients
Thai Curry Paste
2 tablespoons galangal/ginger
2 tablespoons chopped lemon grass
3 tablespoons chopped garlic
4 tablespoons roughly chopped red onion
3 roughly chopped green hot chillies
2 tablespoons fresh coriander
1 teaspoon kaffir lime leaves
2 tablespoons Thai basil
Other Ingredients
400 gm coconut milk
11/2 kg clean mussels
2 tablespoons Thai basil
Directions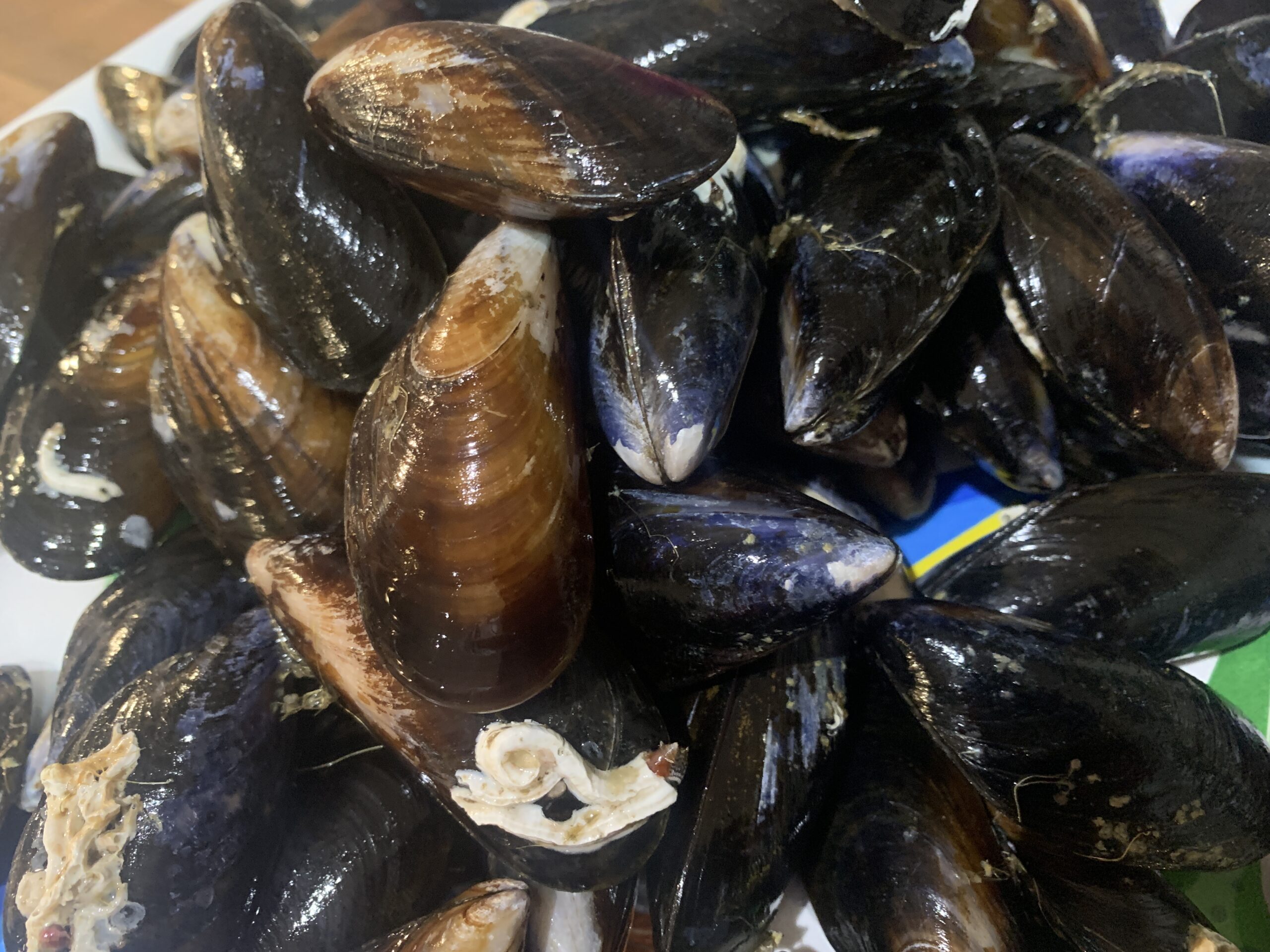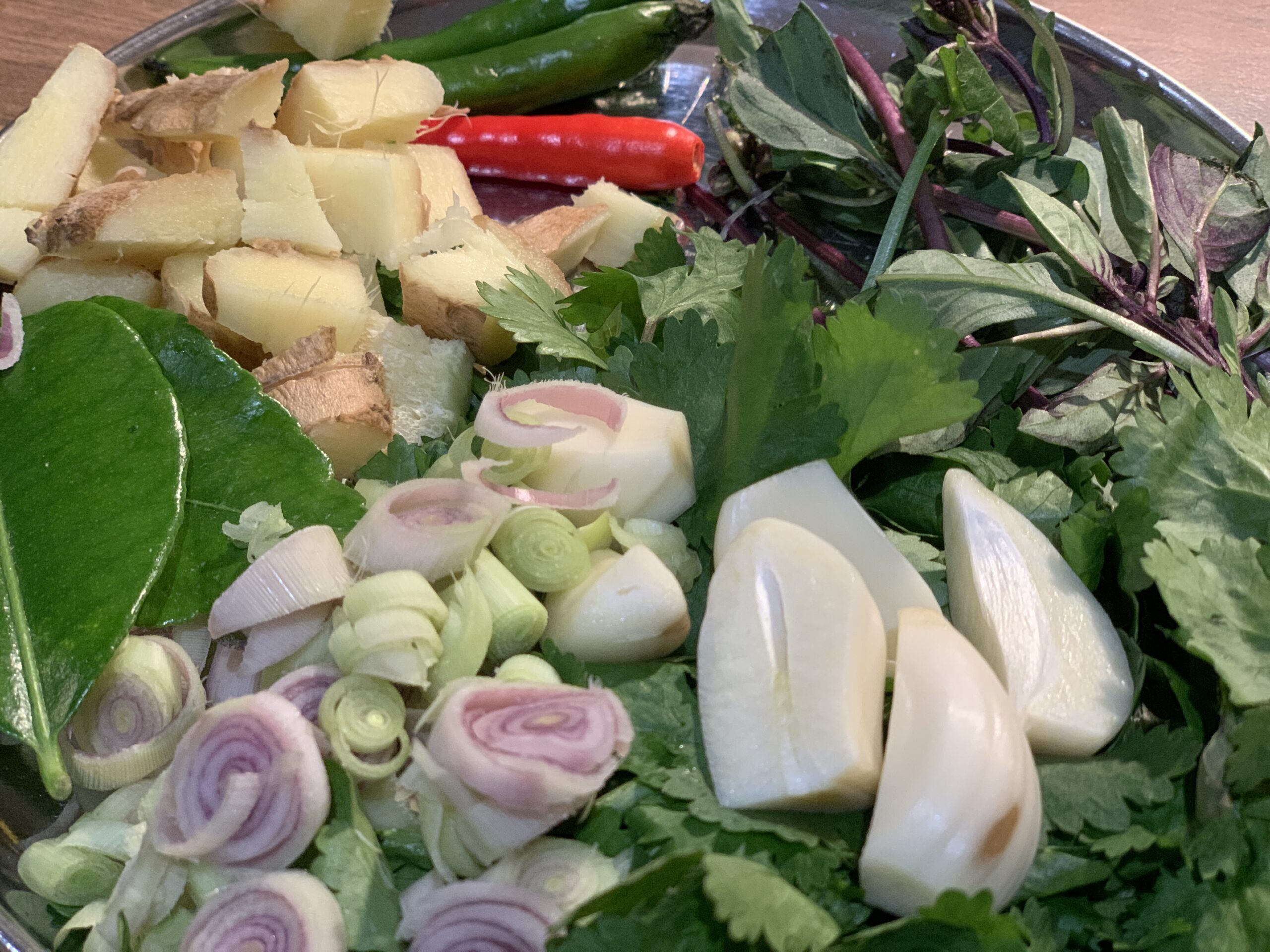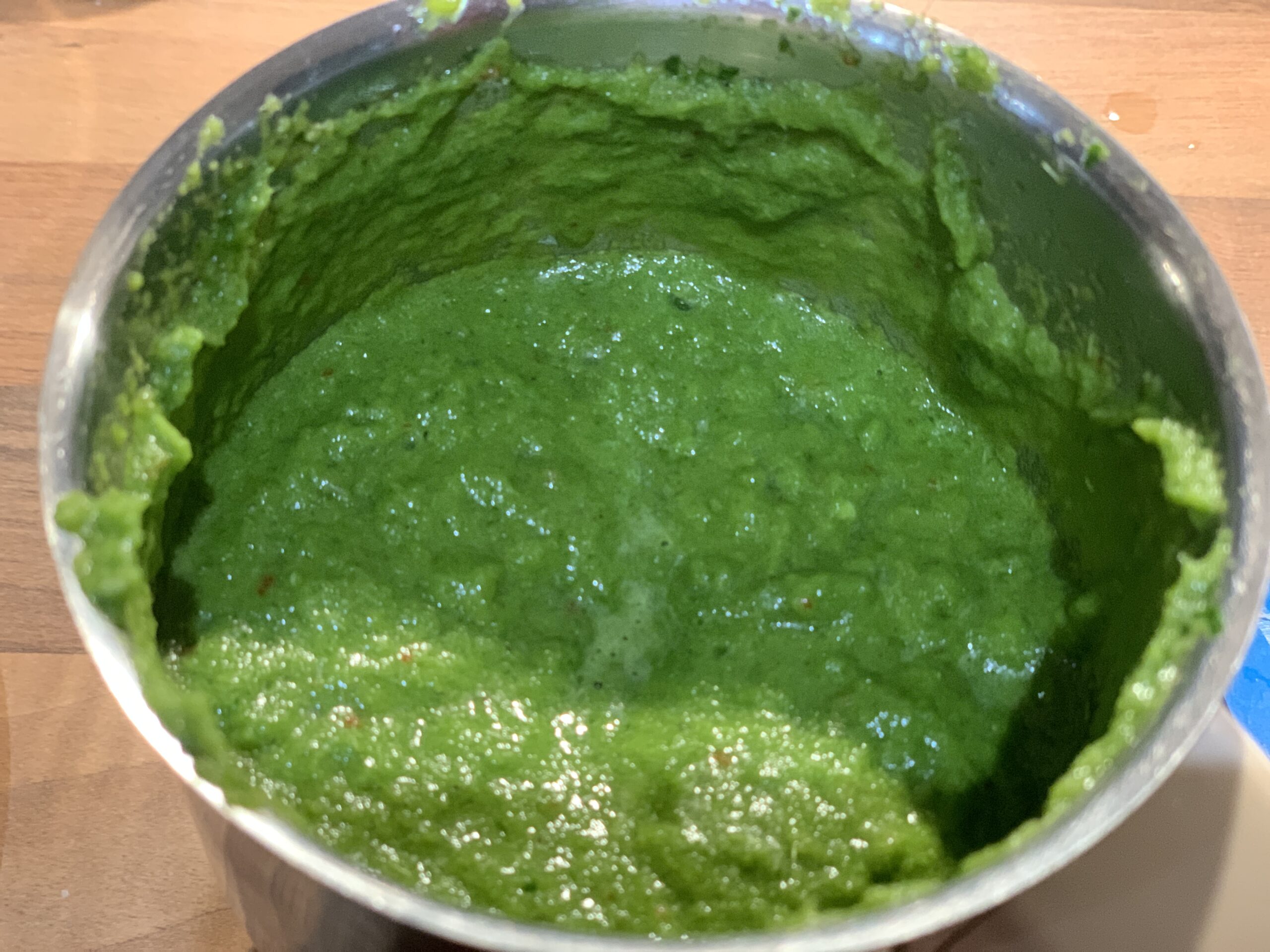 Clean, scrub, and de-beard mussels. Discard any open mussels.
Take all the ingredients for curry paste and grind it into a smooth paste in a blender or using a pestle and mortar.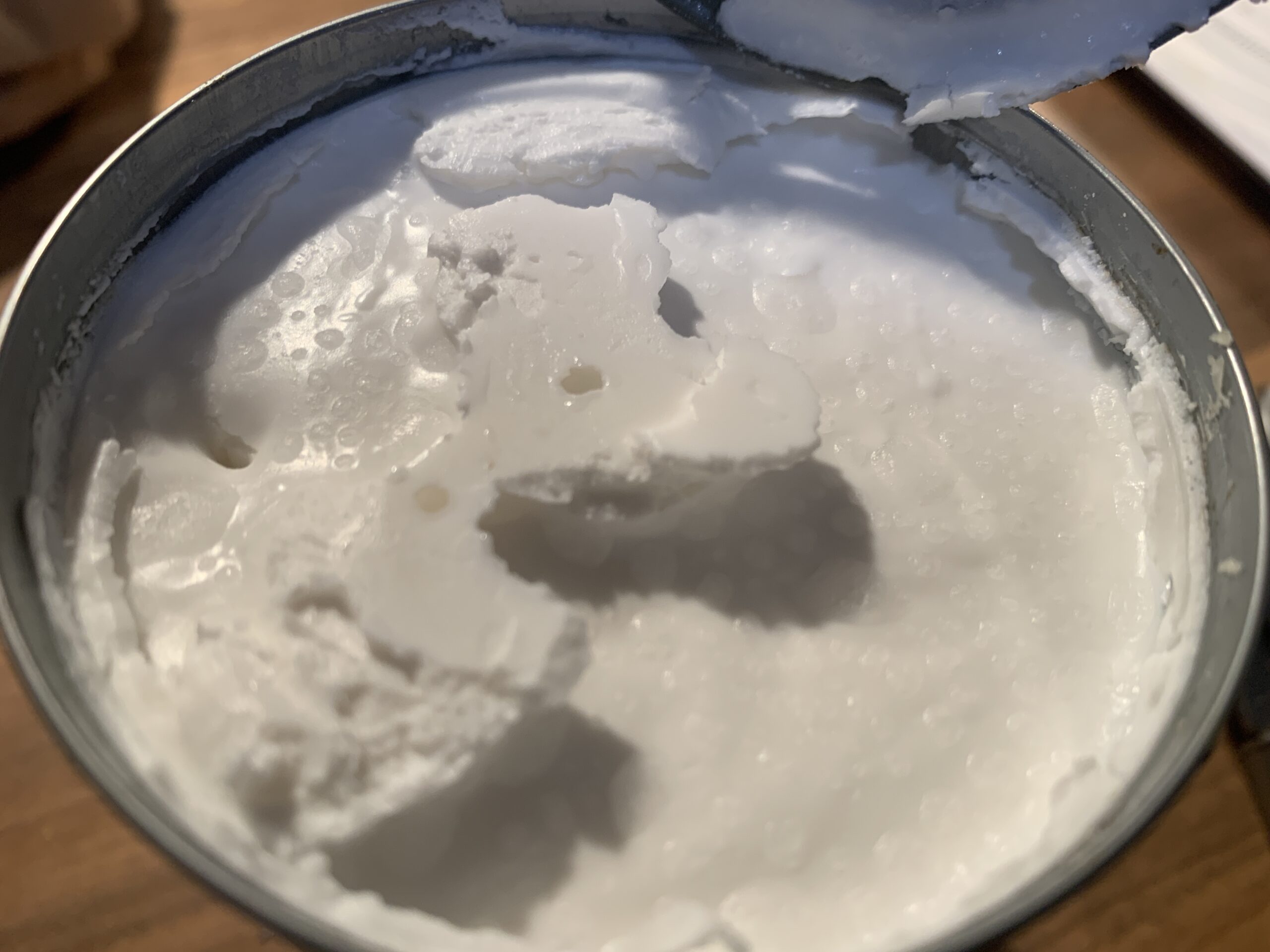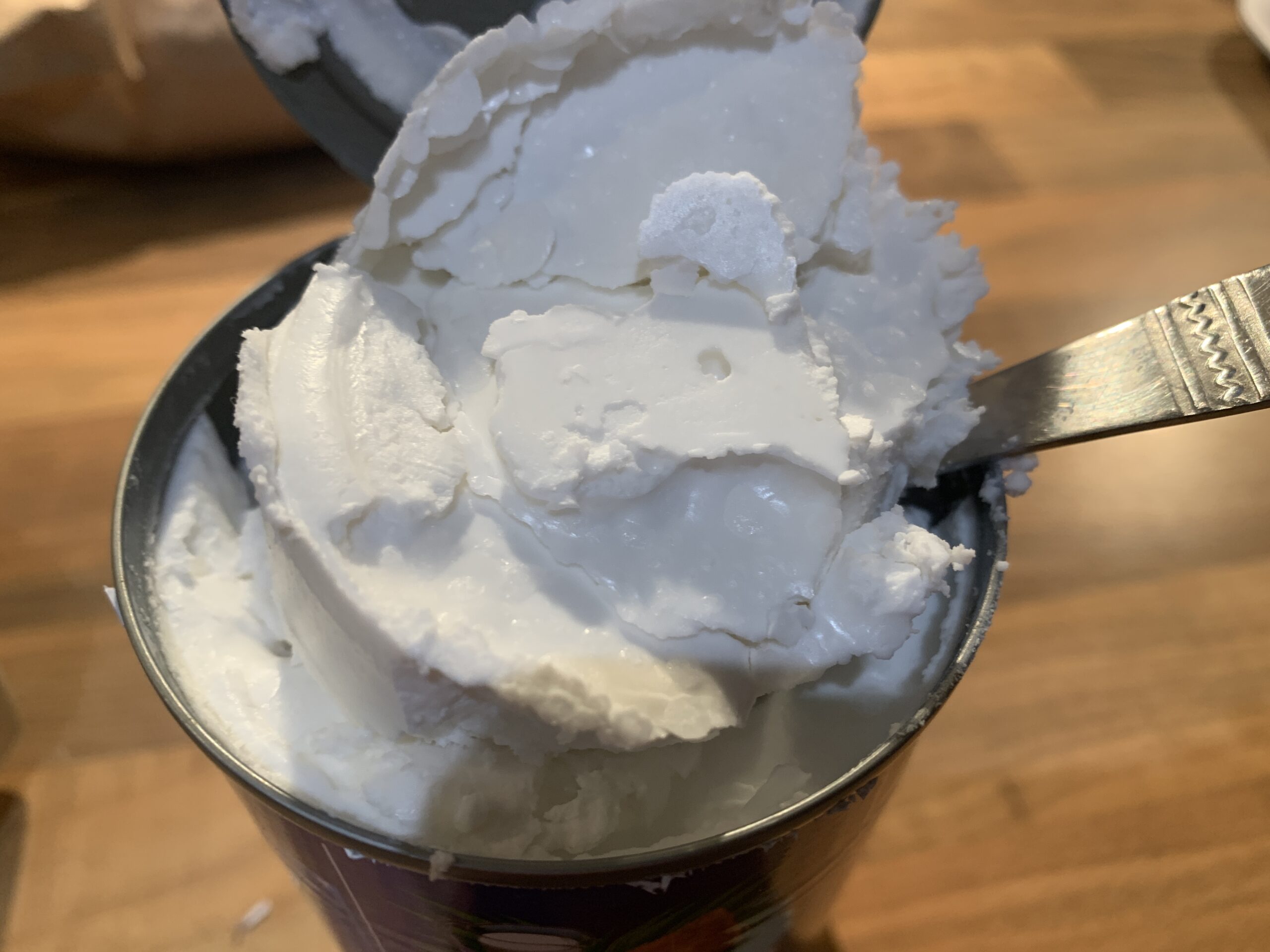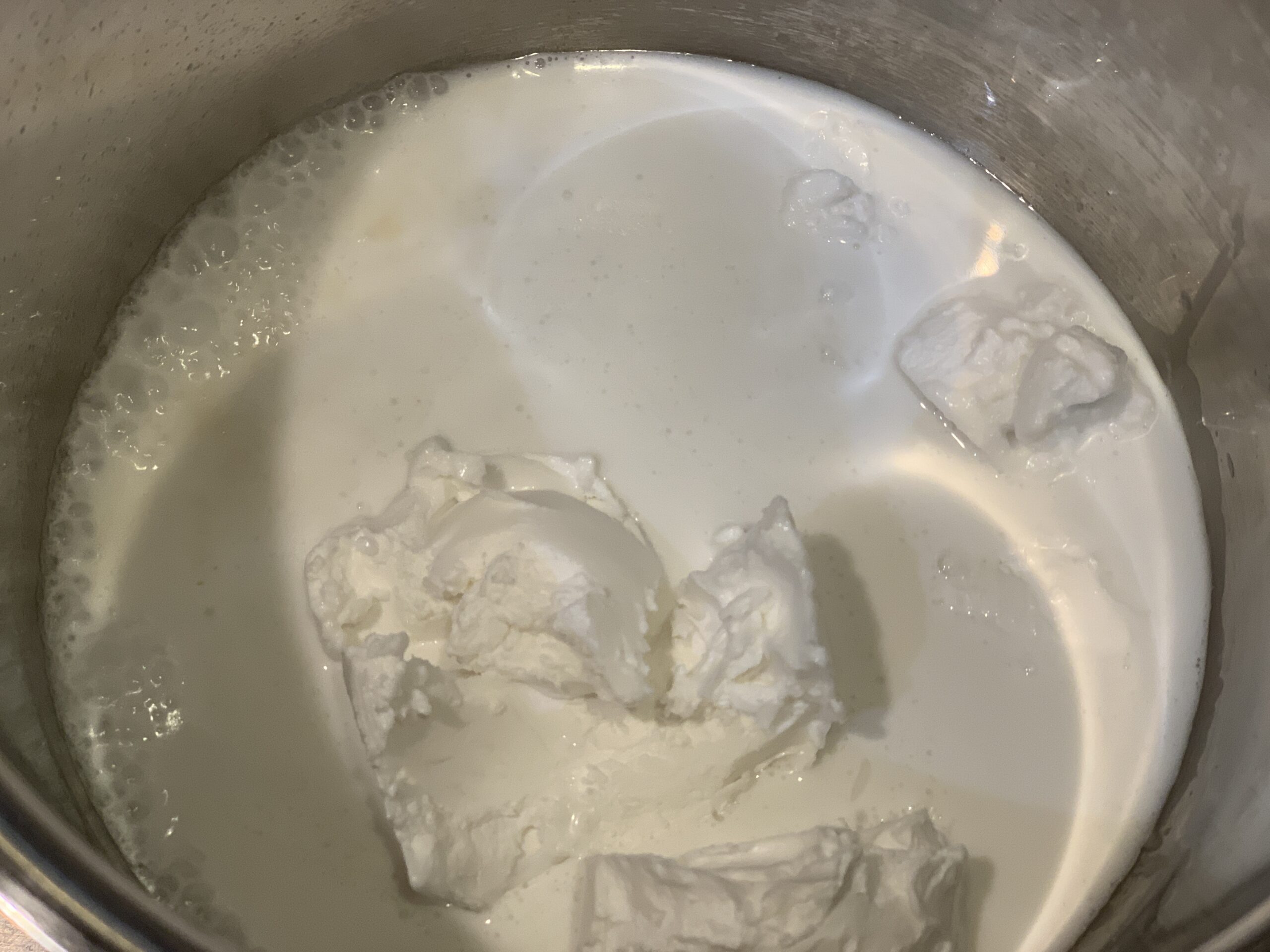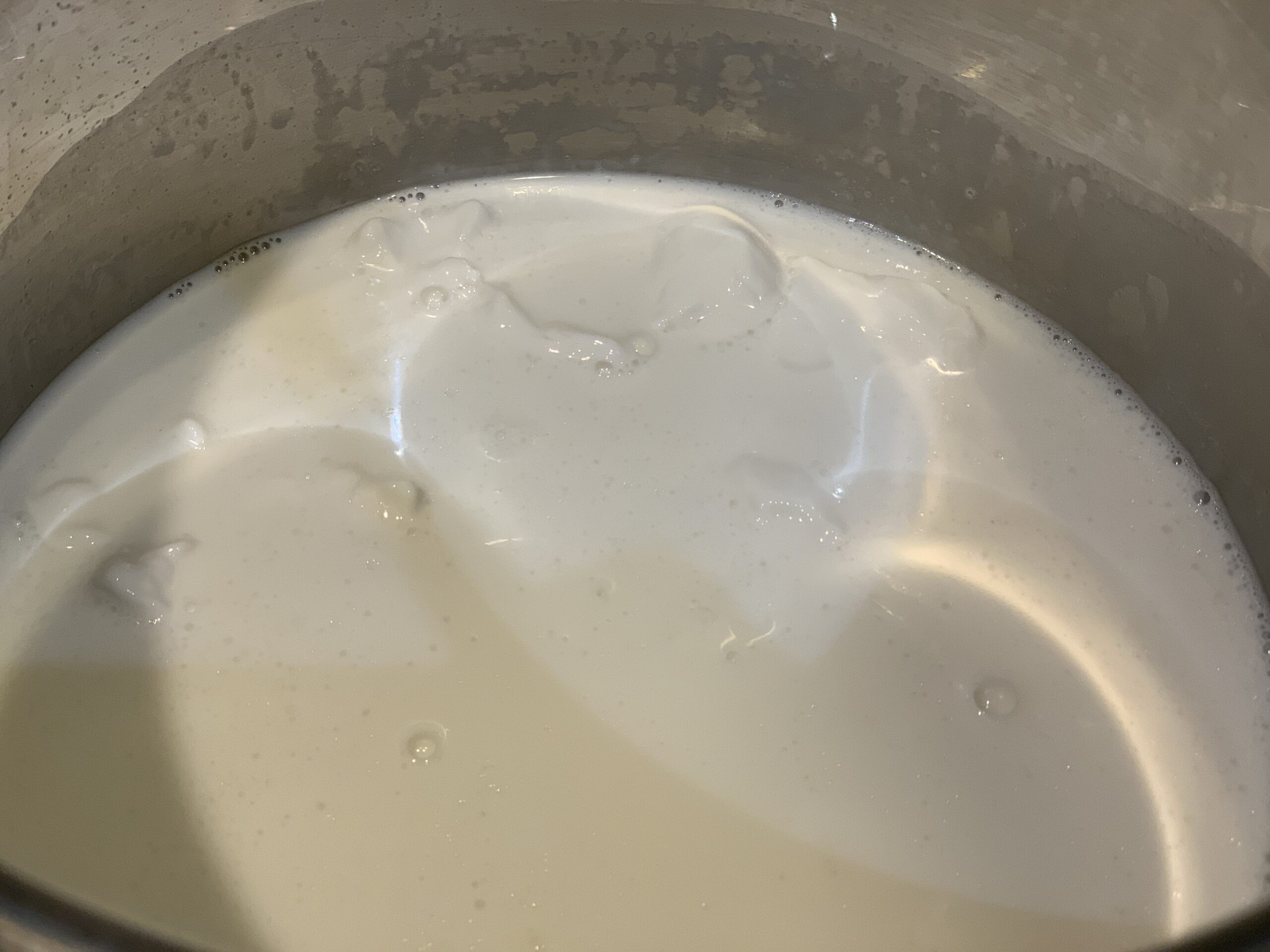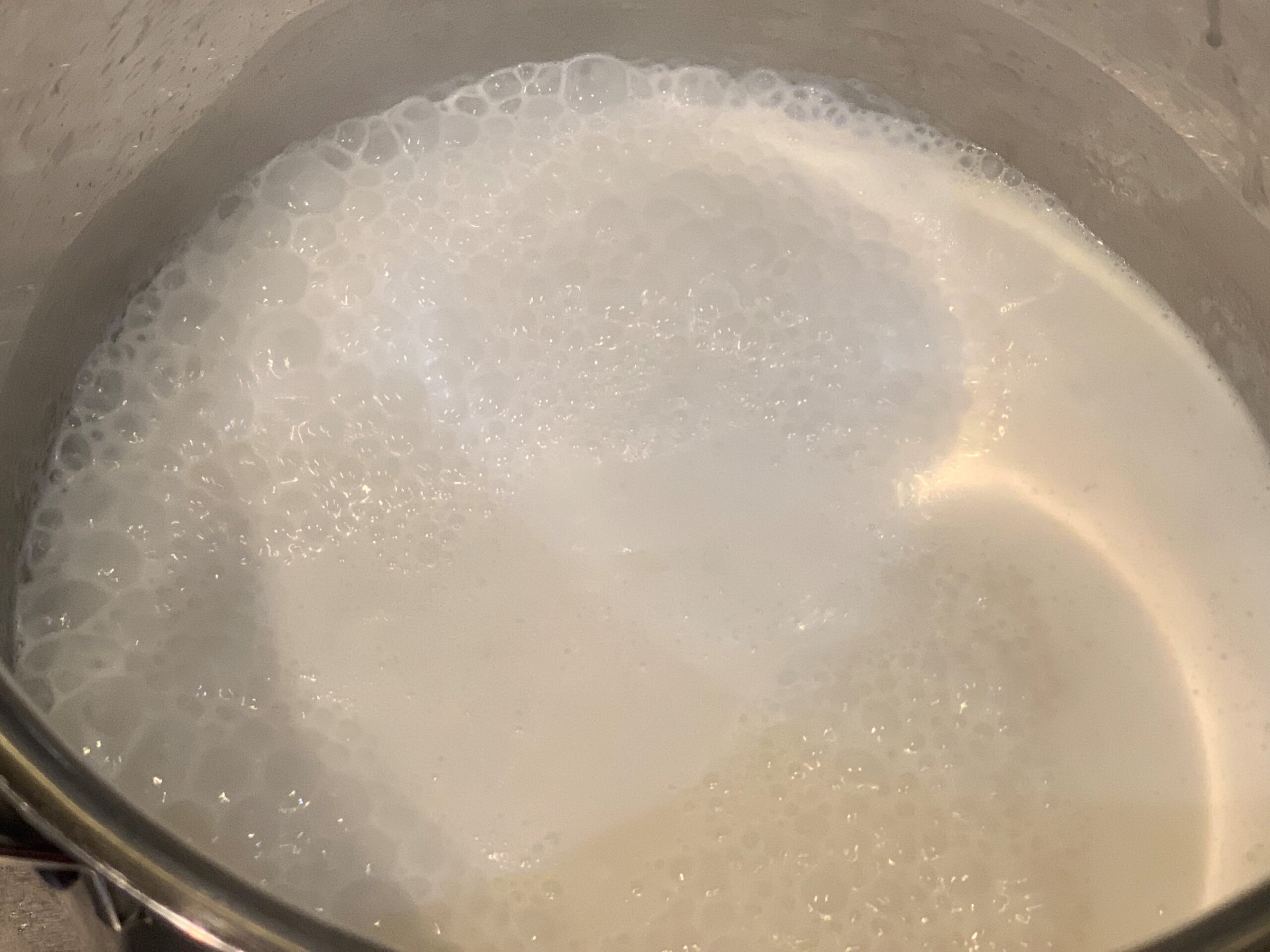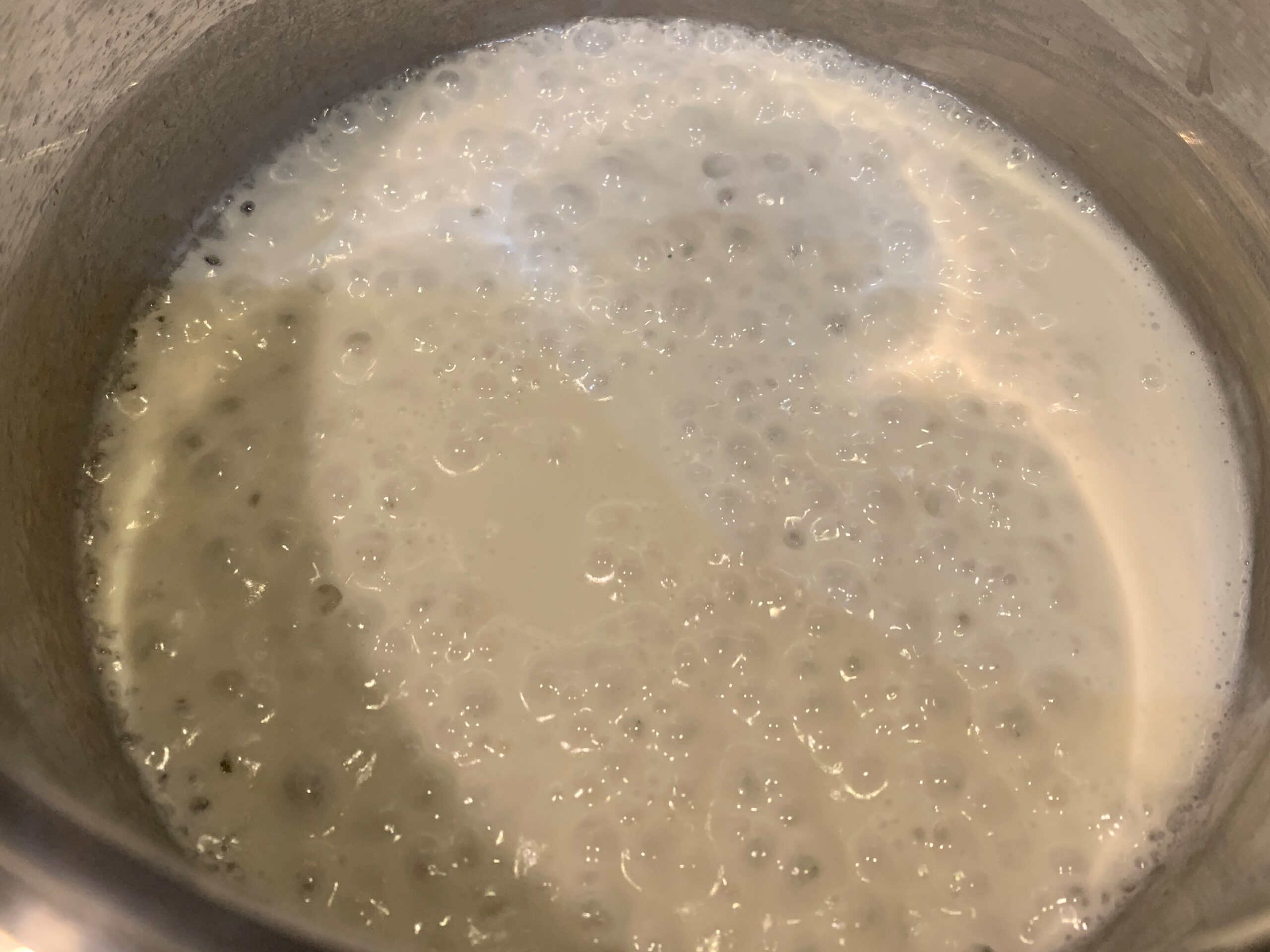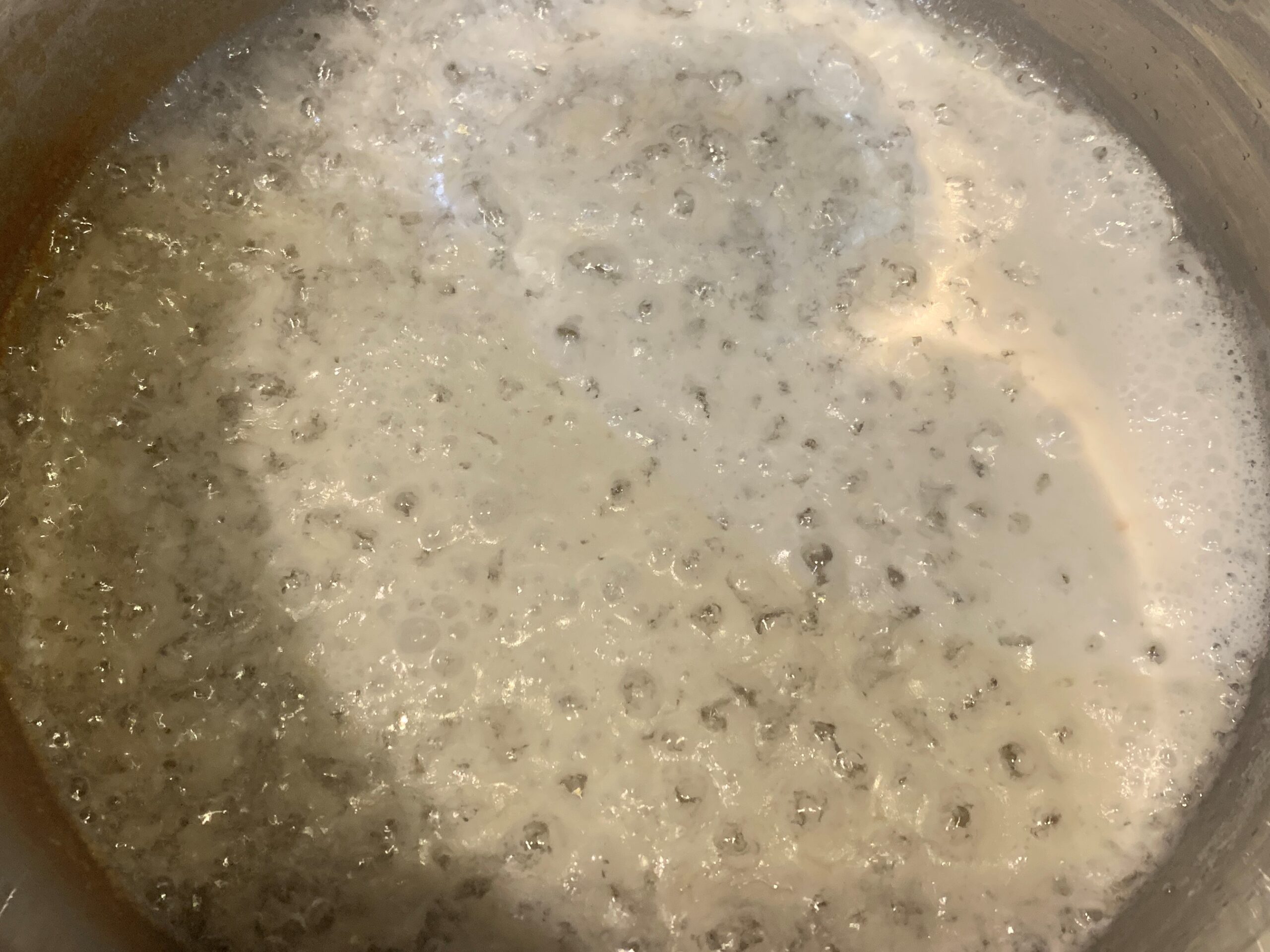 To make the curry, open the cans of coconut milk, carefully remove the thick cream, and spoon it into a large pan. Cook it slowly, stirring all the time, until it reduces to a thick paste and the oil starts to separate. You will see a layer of film start to form and oil separate from the cream.  (approximately 5-6 minutes)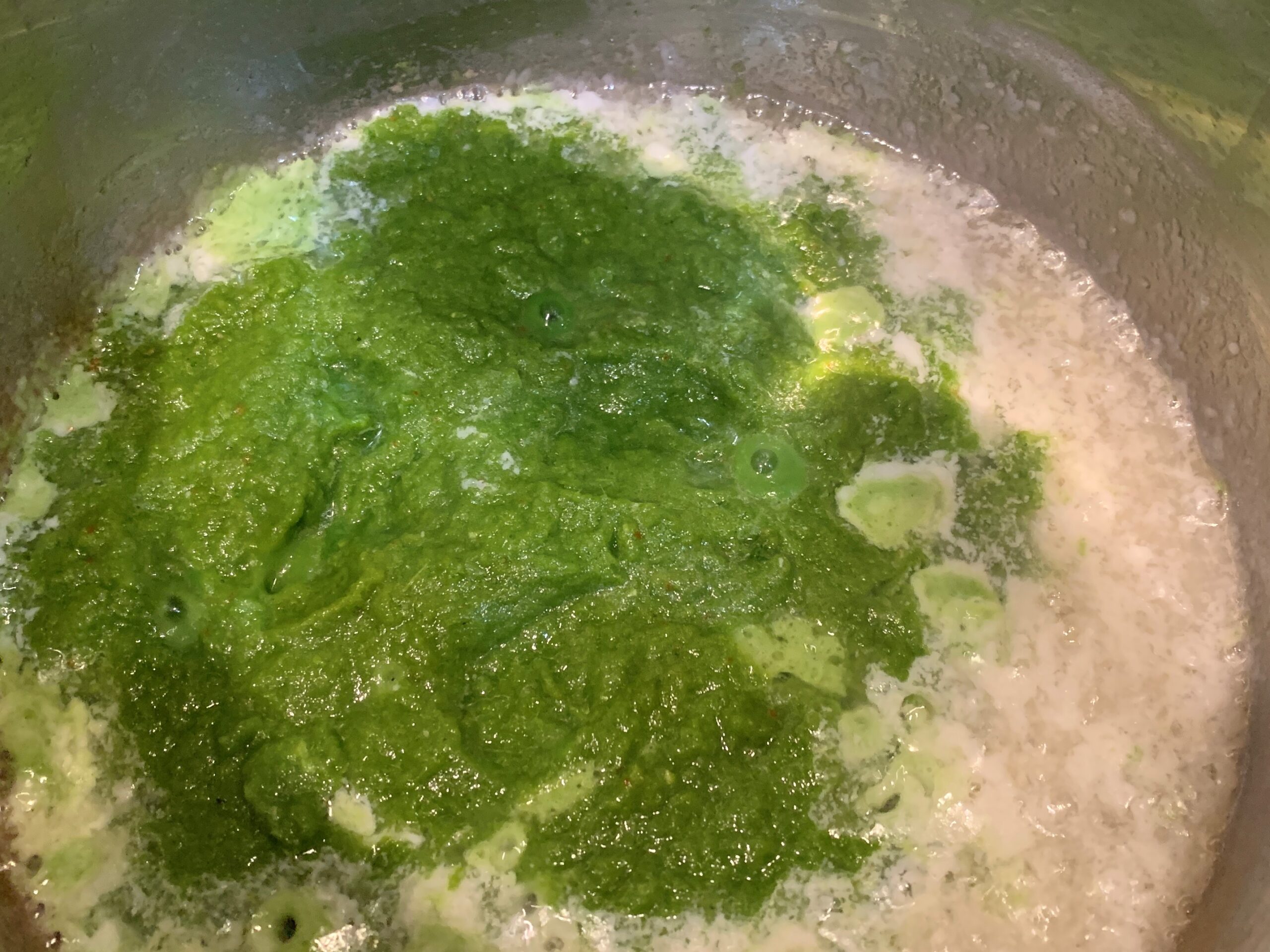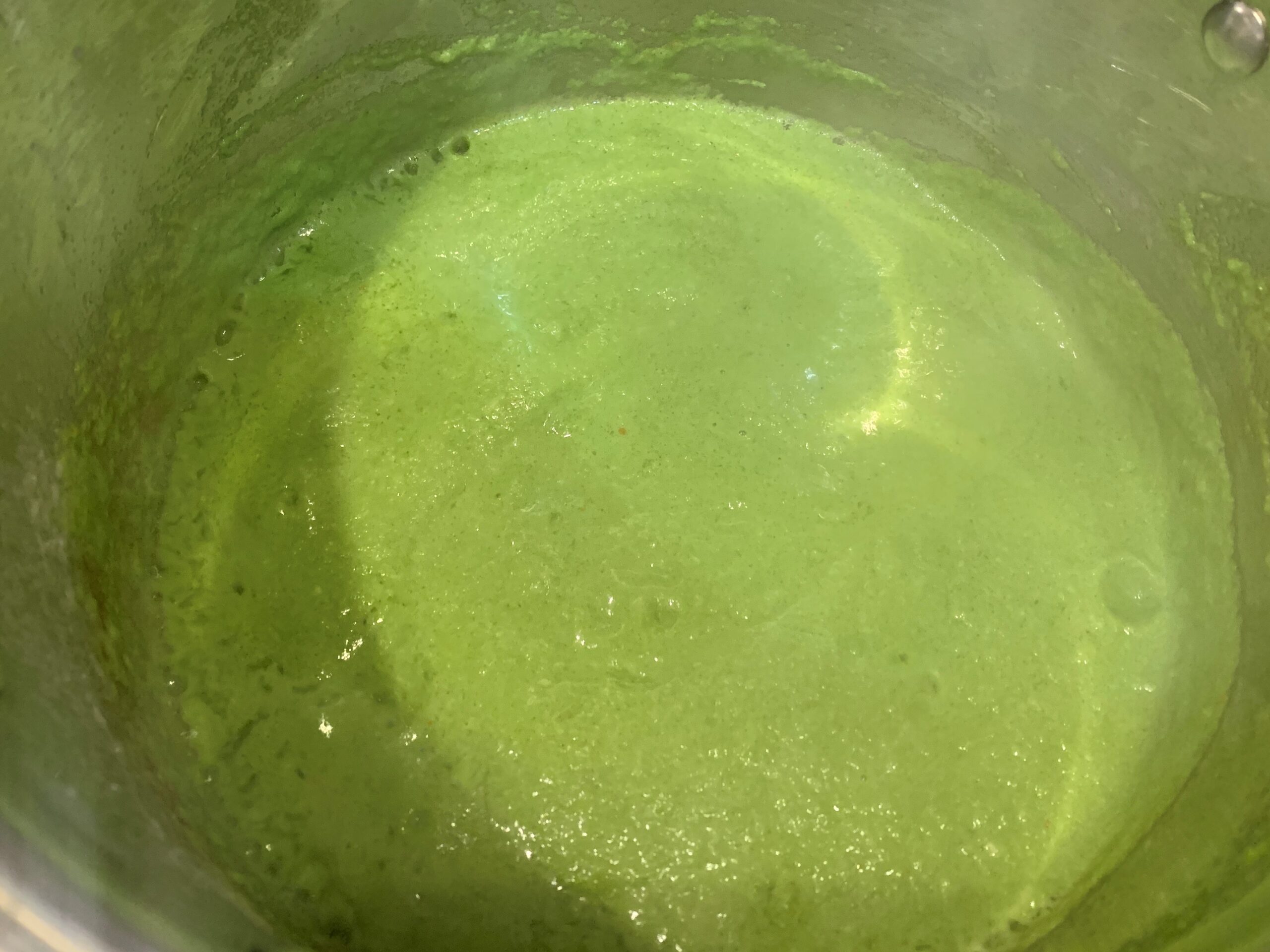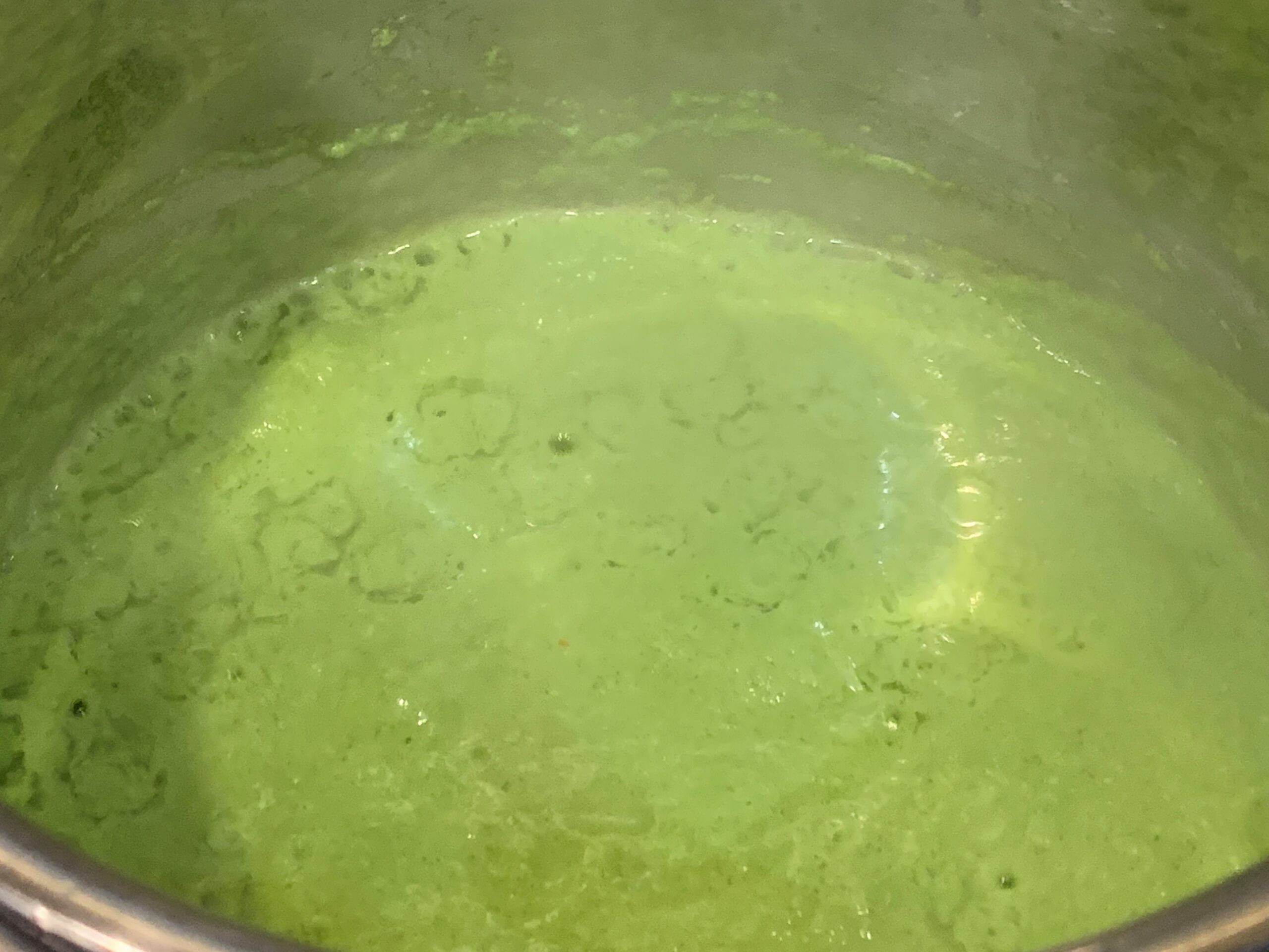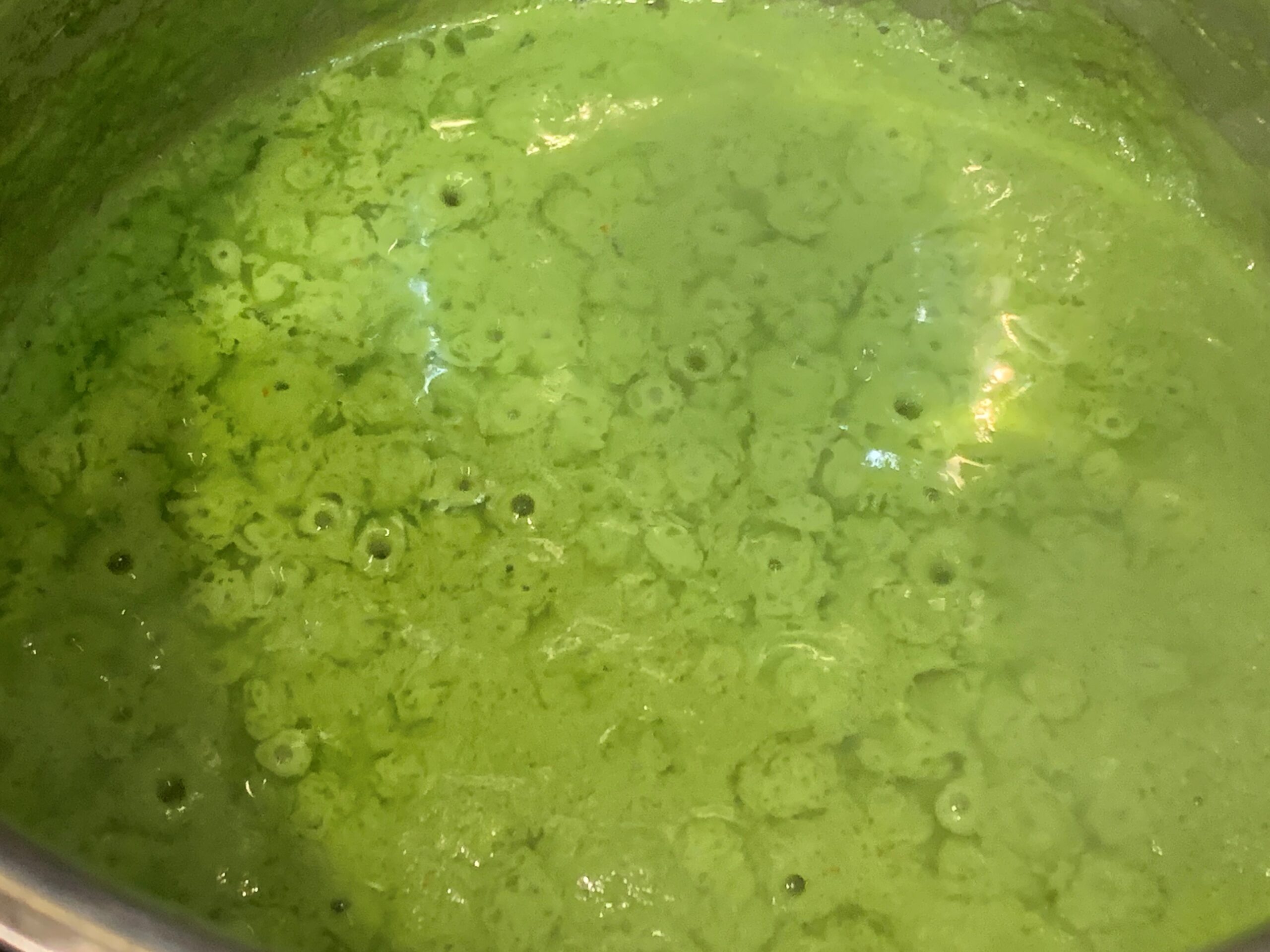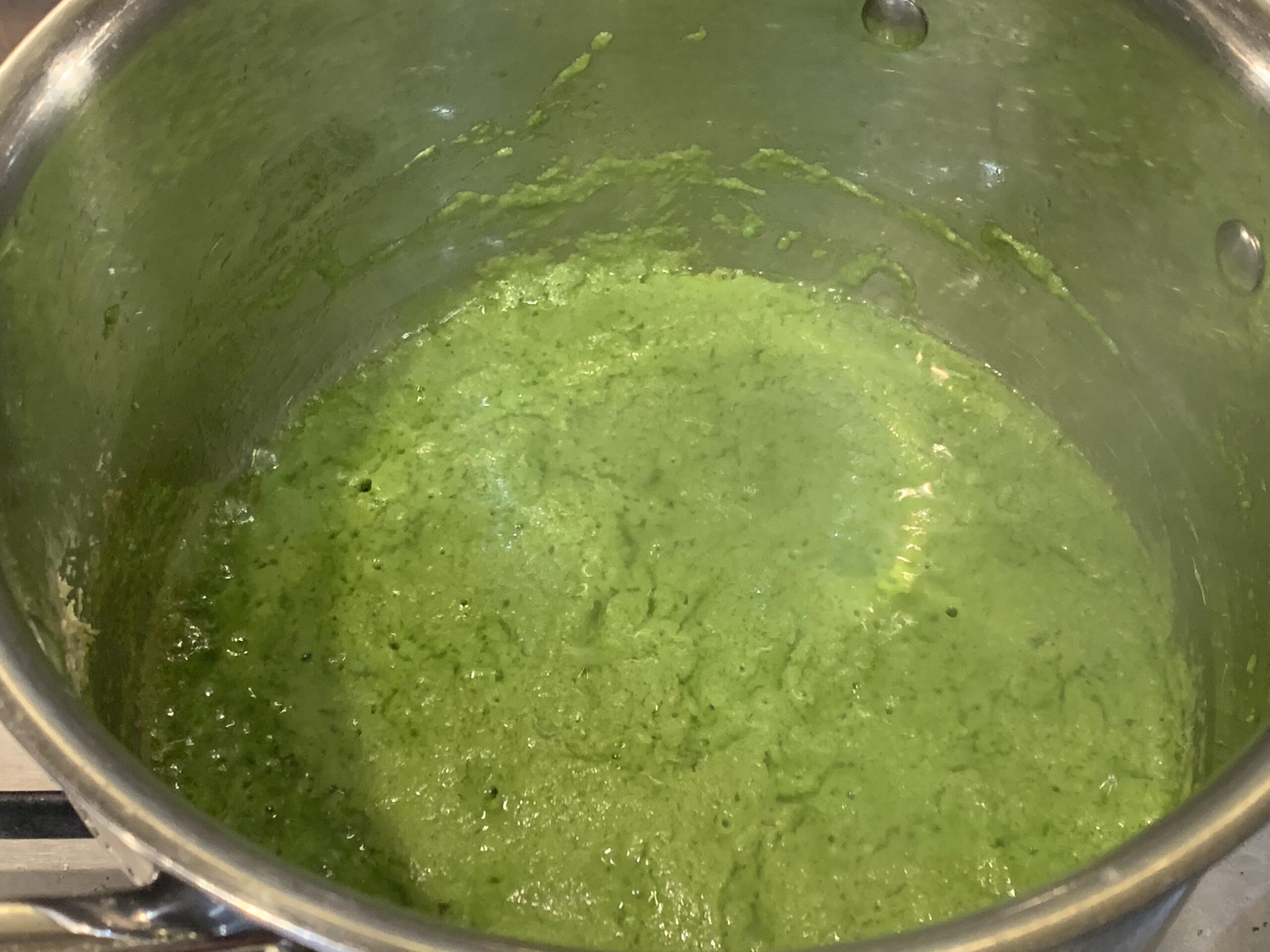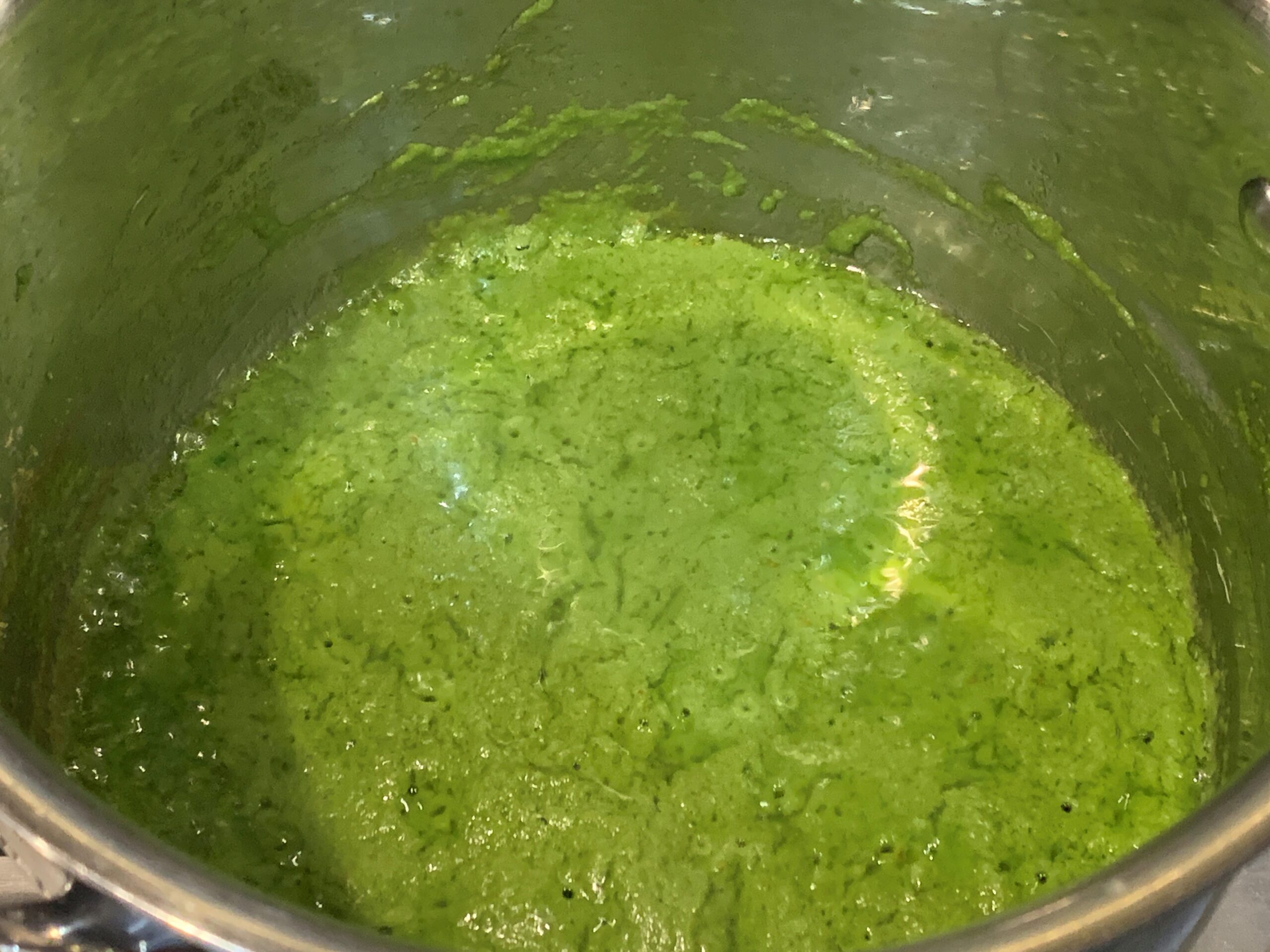 Add the curry paste to the bubbling coconut cream and keep stirring. Keep the heat medium to high at this point. The curry paste needs to be cooked thoroughly or it will make your pot of curry bitter. Cook for approximately 2-3 minutes.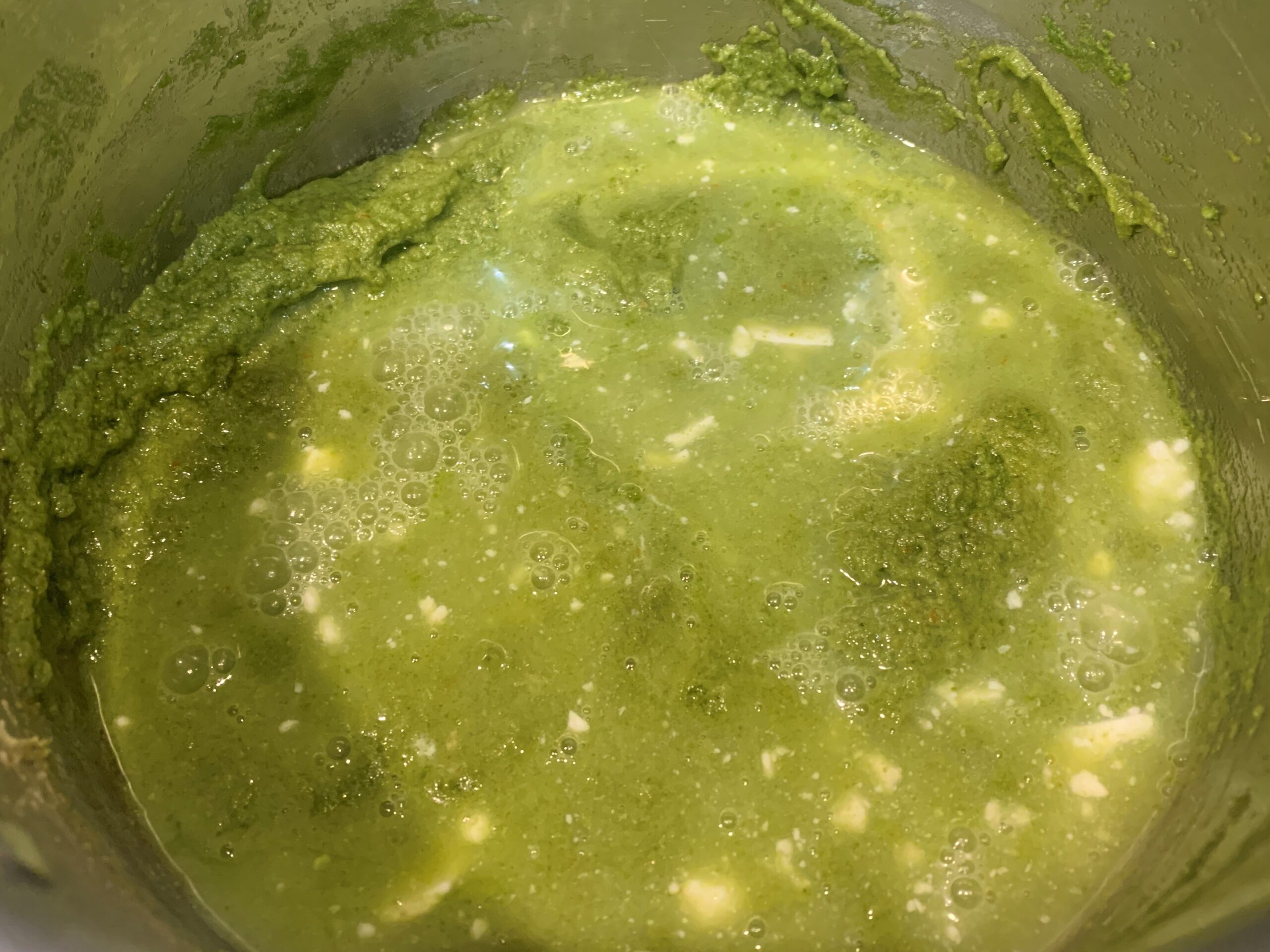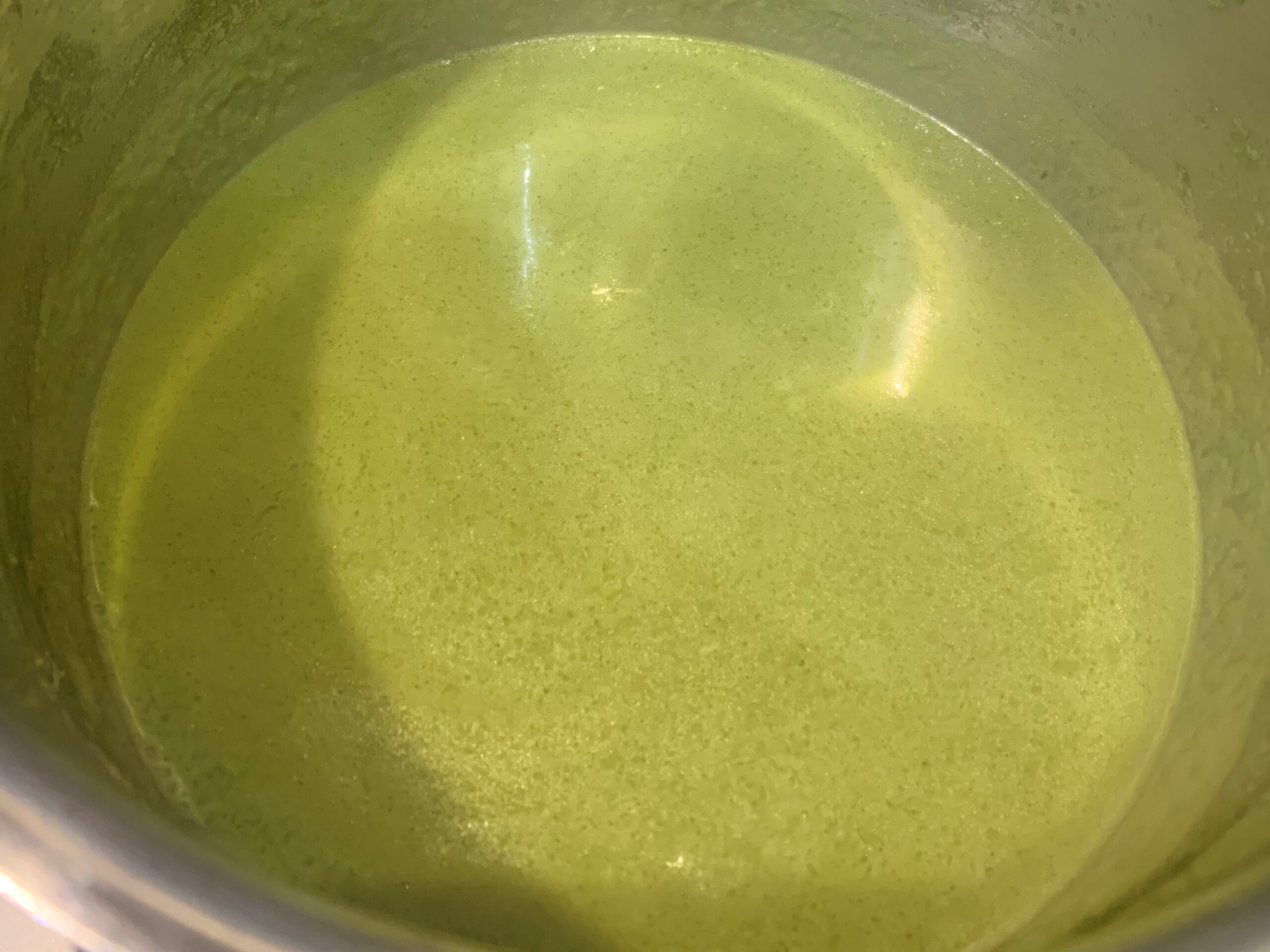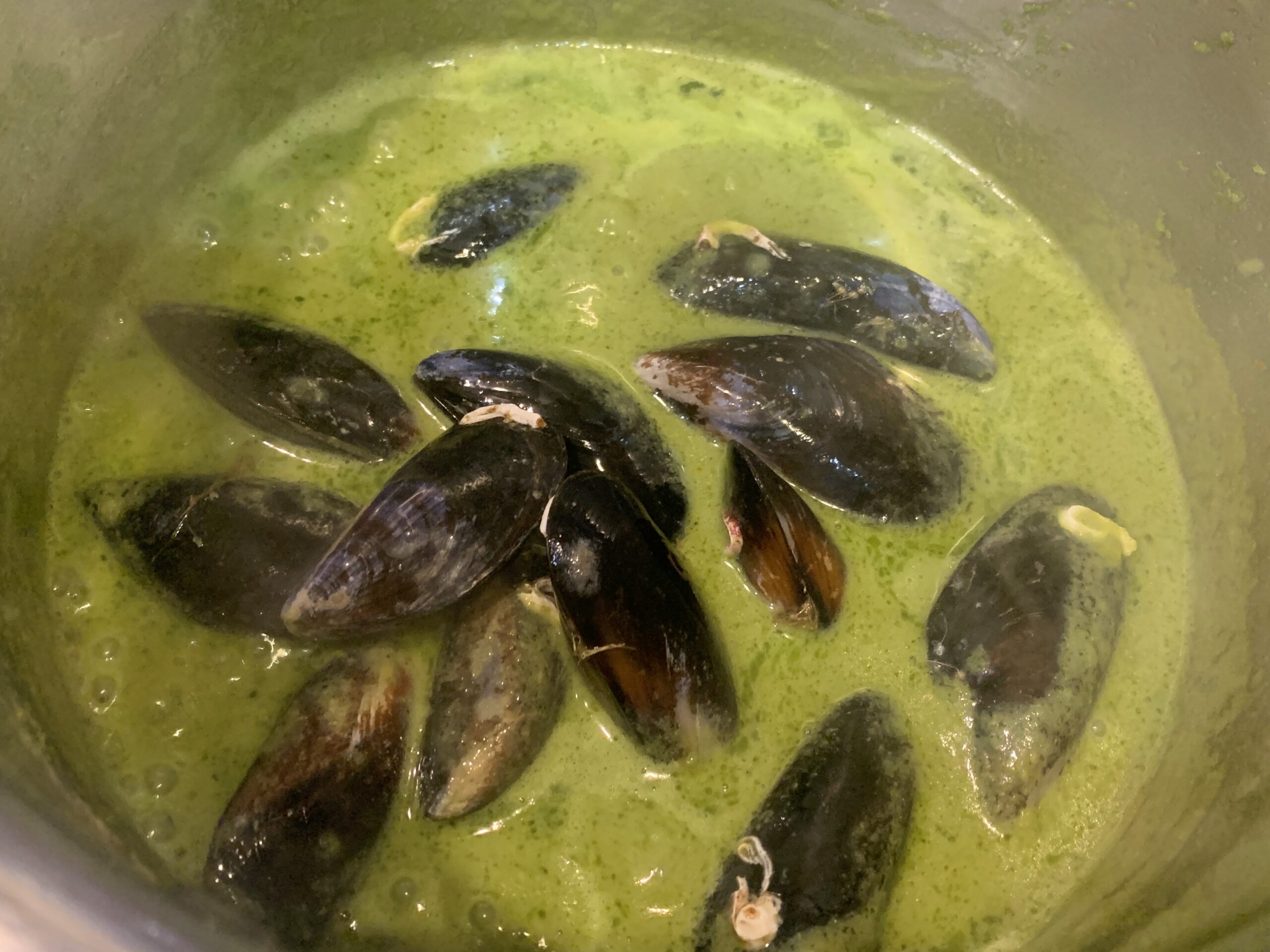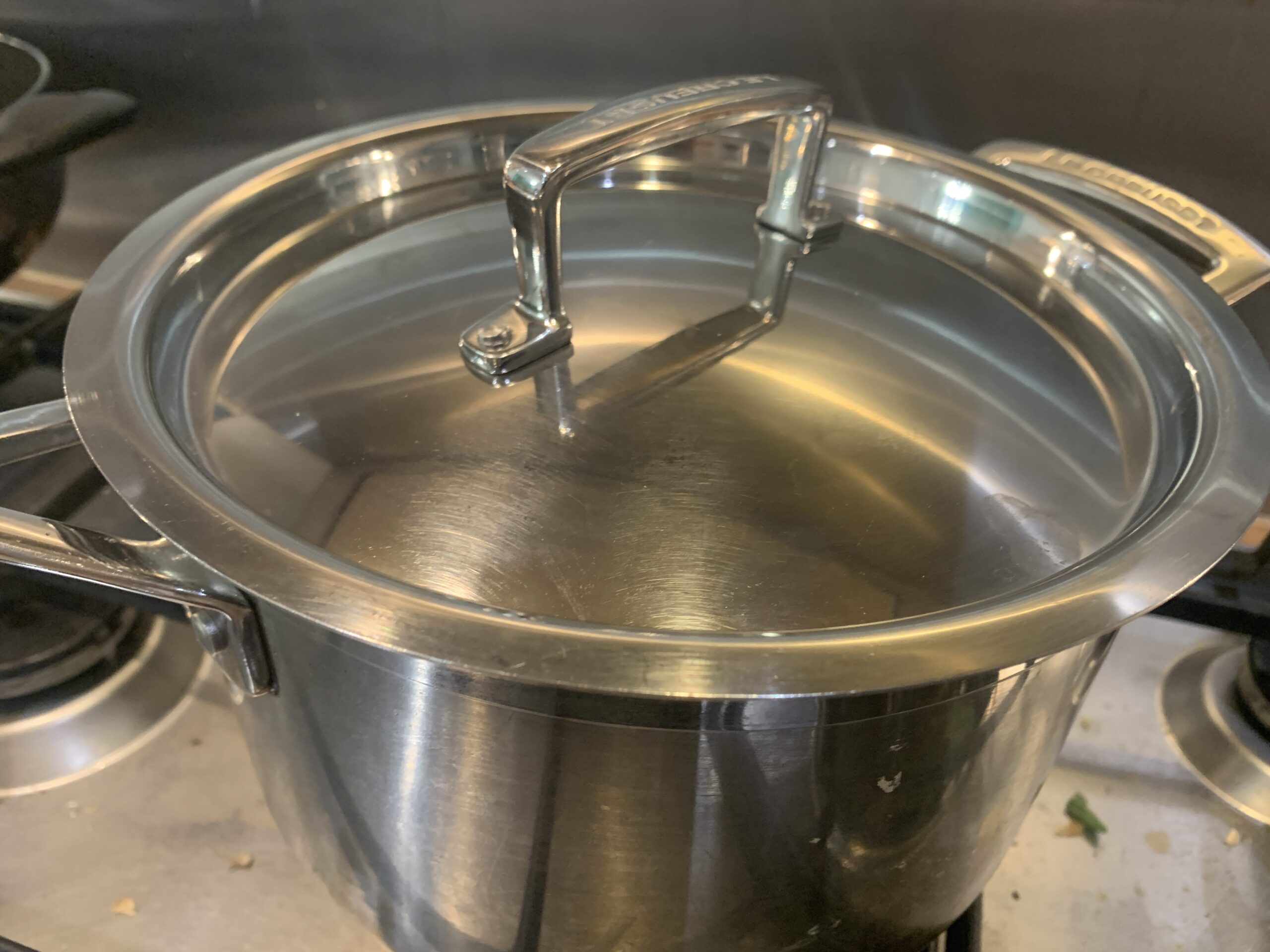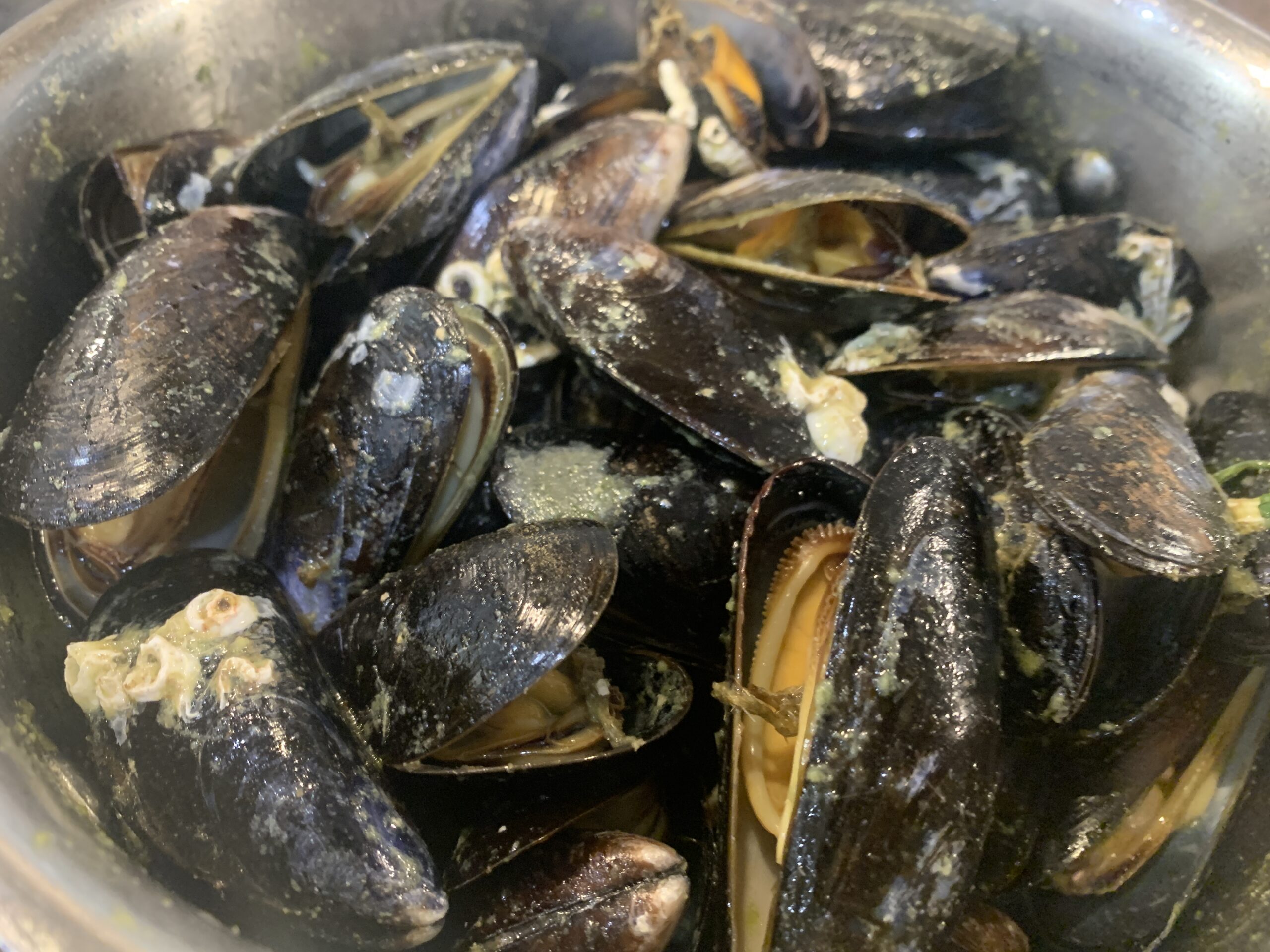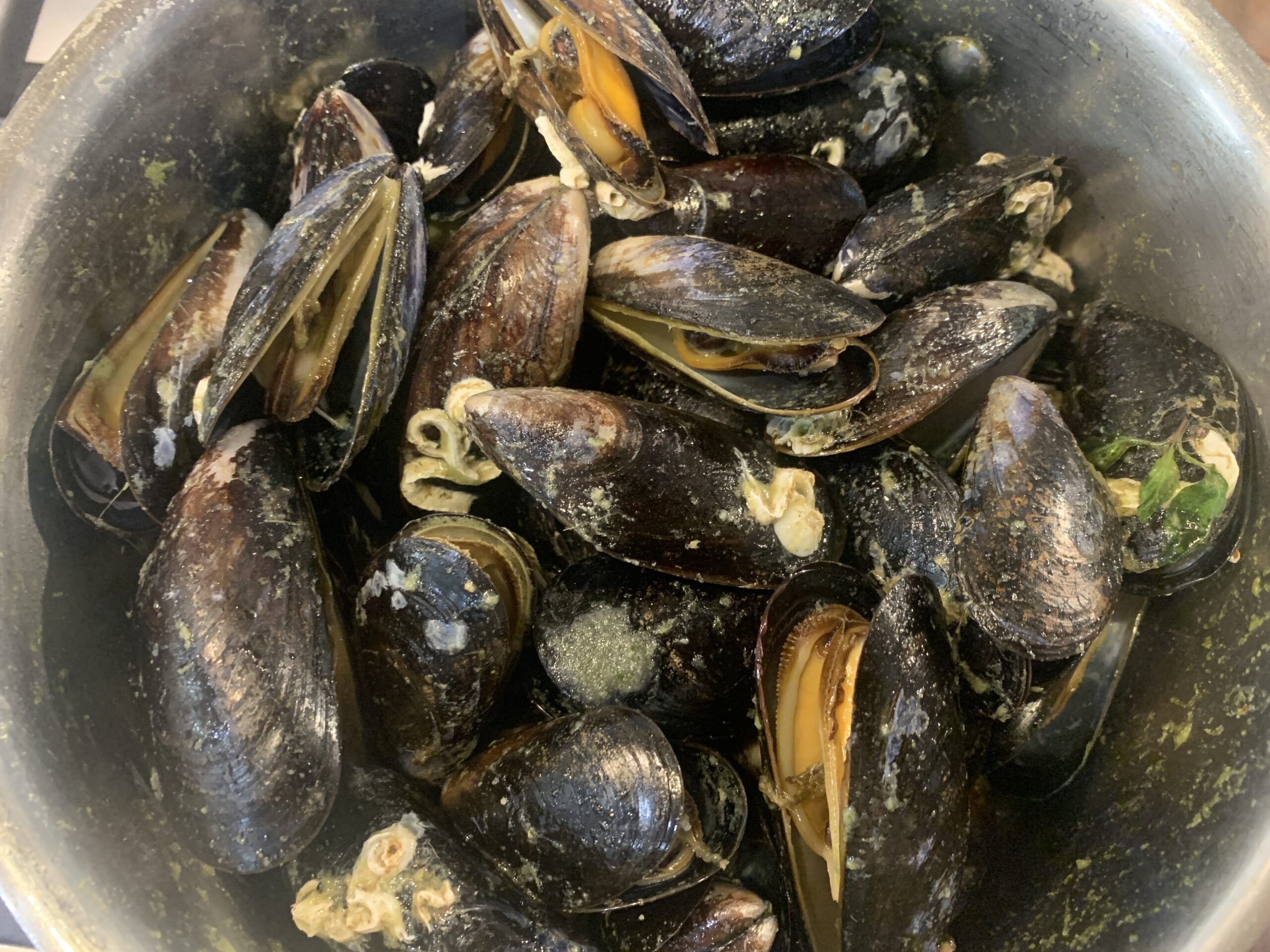 Once you have cooked the curry paste, pour in the rest of the coconut milk. Let the sauce bubble and add the clean mussels, stir, cover tightly with a lid and steam for 2-3 minutes until all the mussels have opened.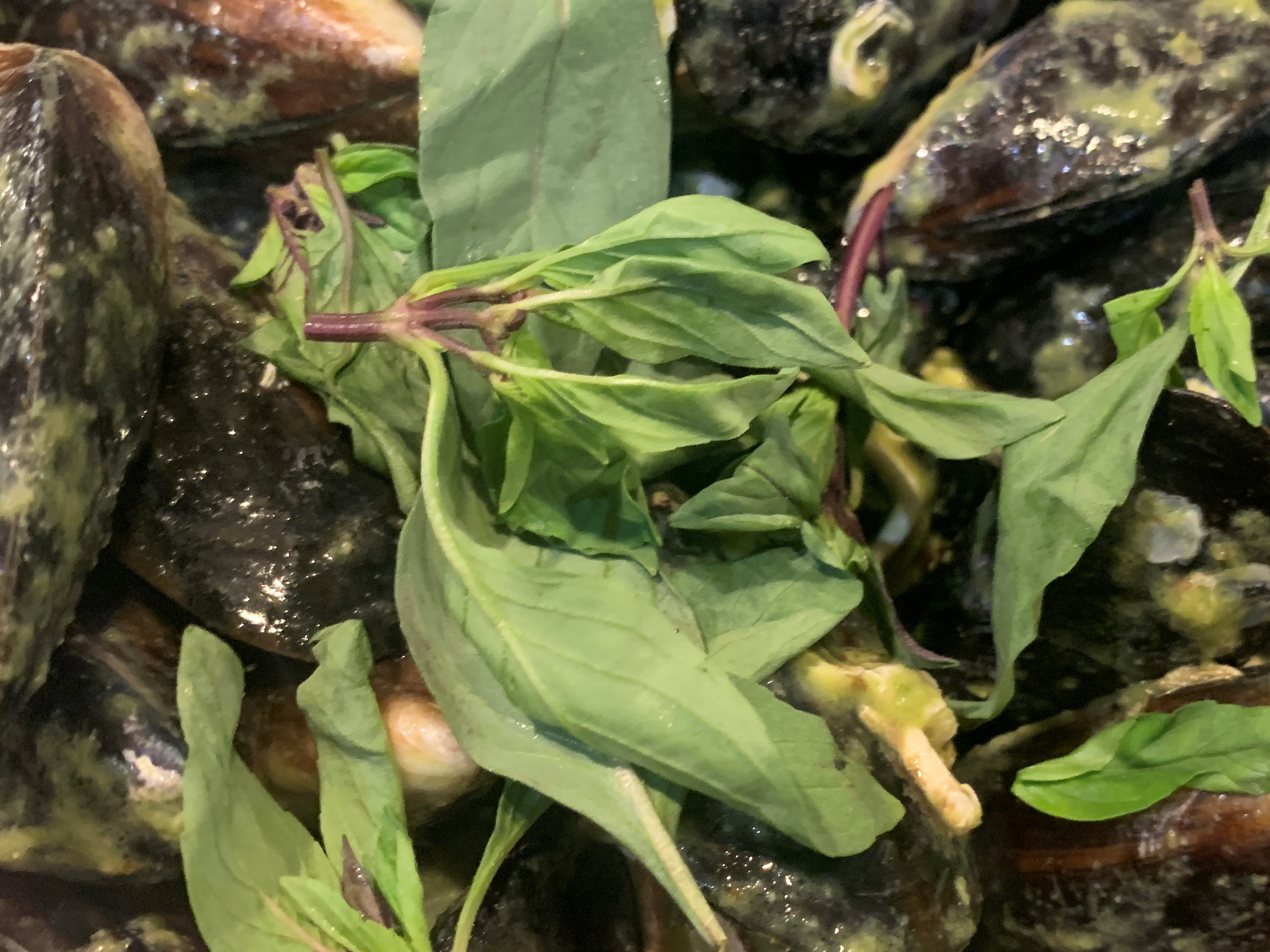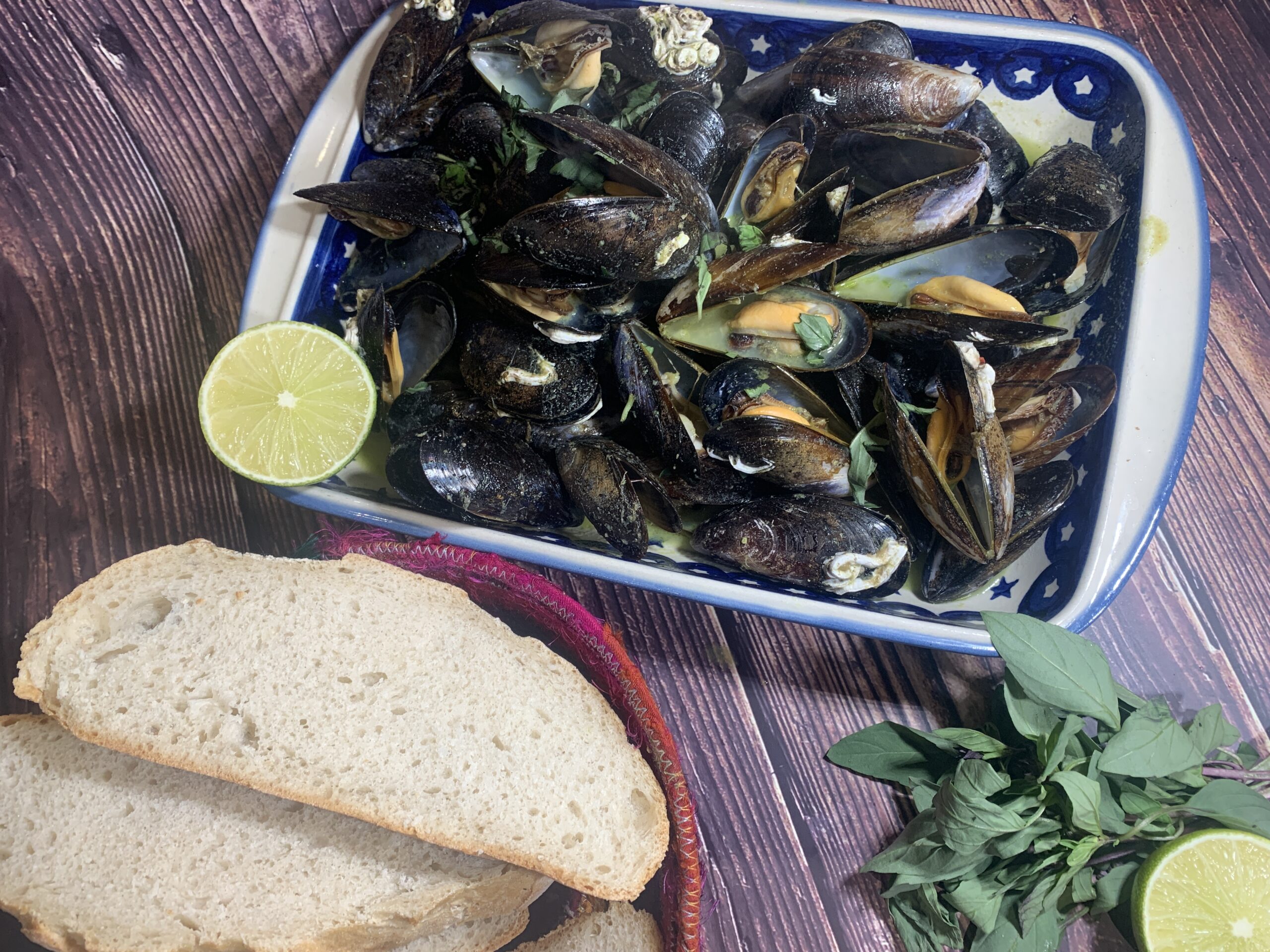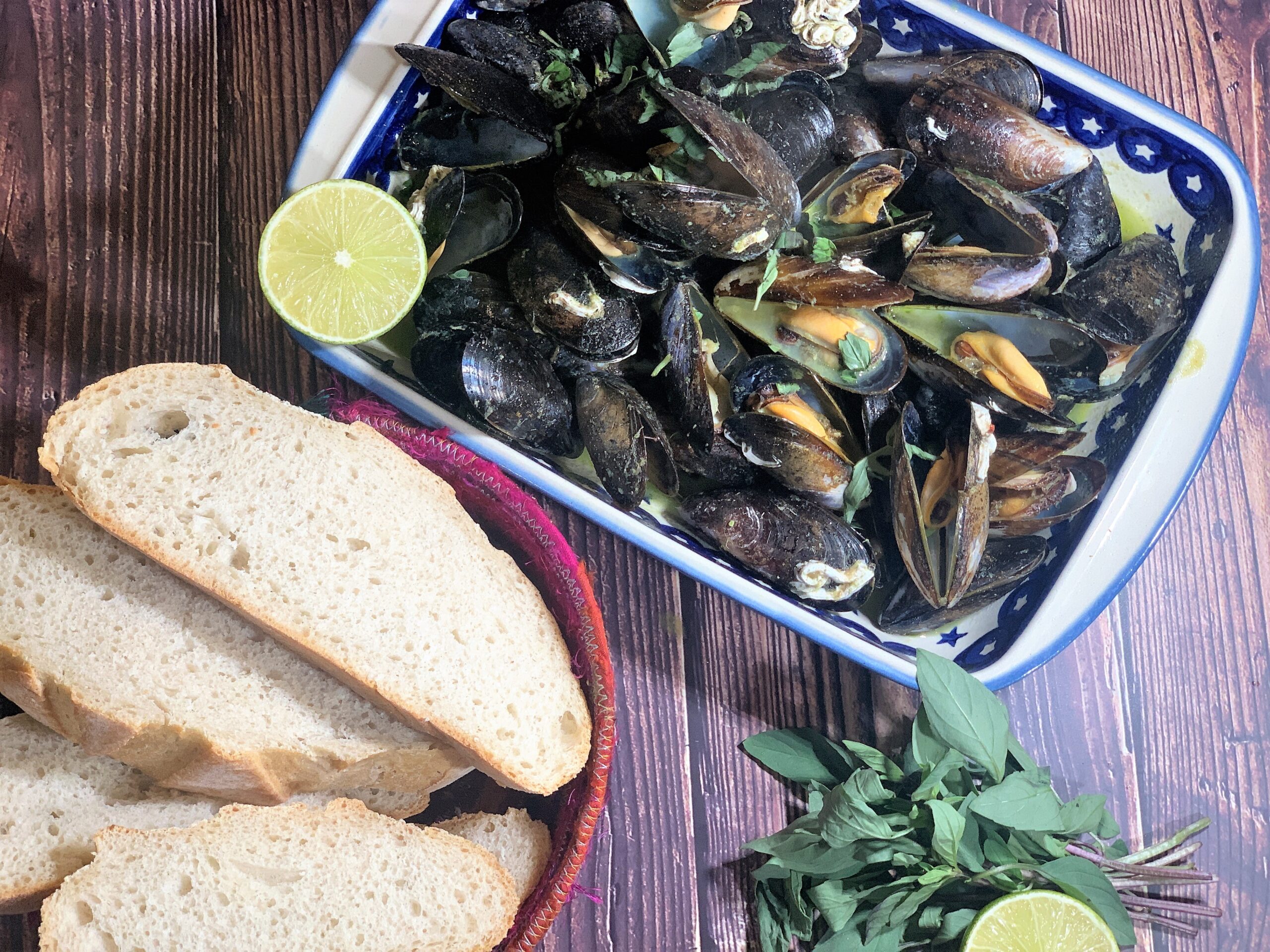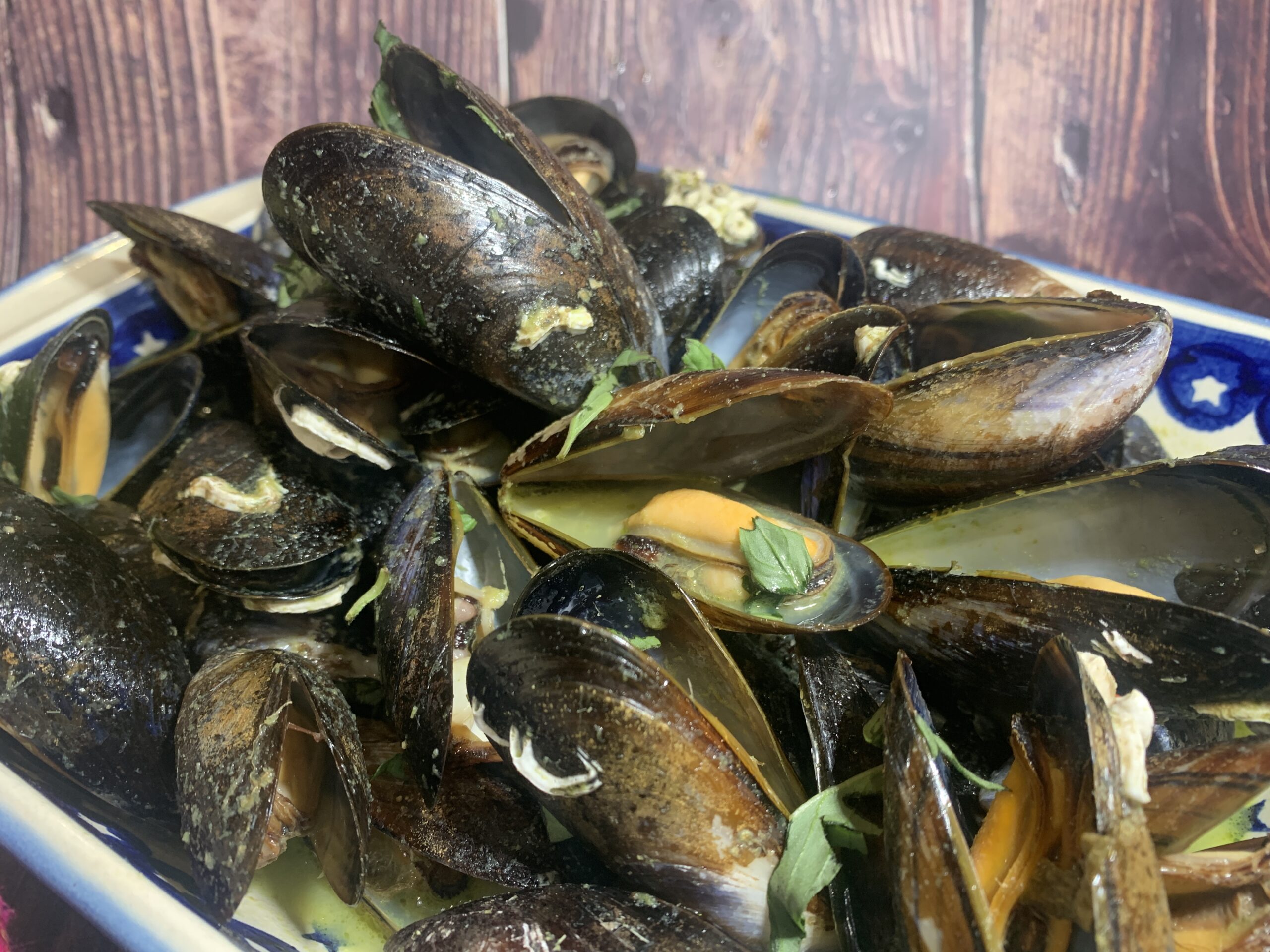 Add the Thai basil leave after you turn off the heat. Basil is very sensitive to heat, so just the left overheat from the curry is enough to wilt the basil and enhances the flavour.
Spoon into a serving dish, pour over the pan juices, scatter over some chopped basil and serve with any crusty bread to soak up the broth.