Spiced Potato Patties
Spiced Potato Patties is a popular snack that is sold in bakeries in India. In India these are also known as Aloo Puffs or Aloo Patties (Aloo is Potato in Hindi). The patties are made of crispy, and flaky pastry with spiced potatoes and baked to a beautiful golden colour.
The filling varies from simple potato filling to paneer or mushroom and at times chicken too. These are invariably popular amongst the youngsters and is a popular snack at school and college canteens.
My favourite has to be the potato filling. I often make these patties at home and often friends and family ask me to make these whenever they visit. My bhabie and friends Ruchika and Madhura absolutely love them. I know this has been added to their recipe box and they make it for their own family and friends. That is the beauty of food and my way of spreading love.
This is one of my family and friends' favourites recipe. Definitely try it and it will surely hold a special place in your heart too.
Ingredients
320 grams Puff Pastry dough
1 beaten egg (optional)
For the Potato Filling
3 boiled mashed potatoes
1 finely chopped onion
1teaspoon oil
1 teaspoon cumin seeds
1-2 finely chopped green chillies
1 tablespoon finely chopped ginger
Salt to taste
1 teaspoon red chilli powder
½ teaspoon mango powder
½ teaspoon garam masala
1-2 tablespoons finely chopped coriander
Directions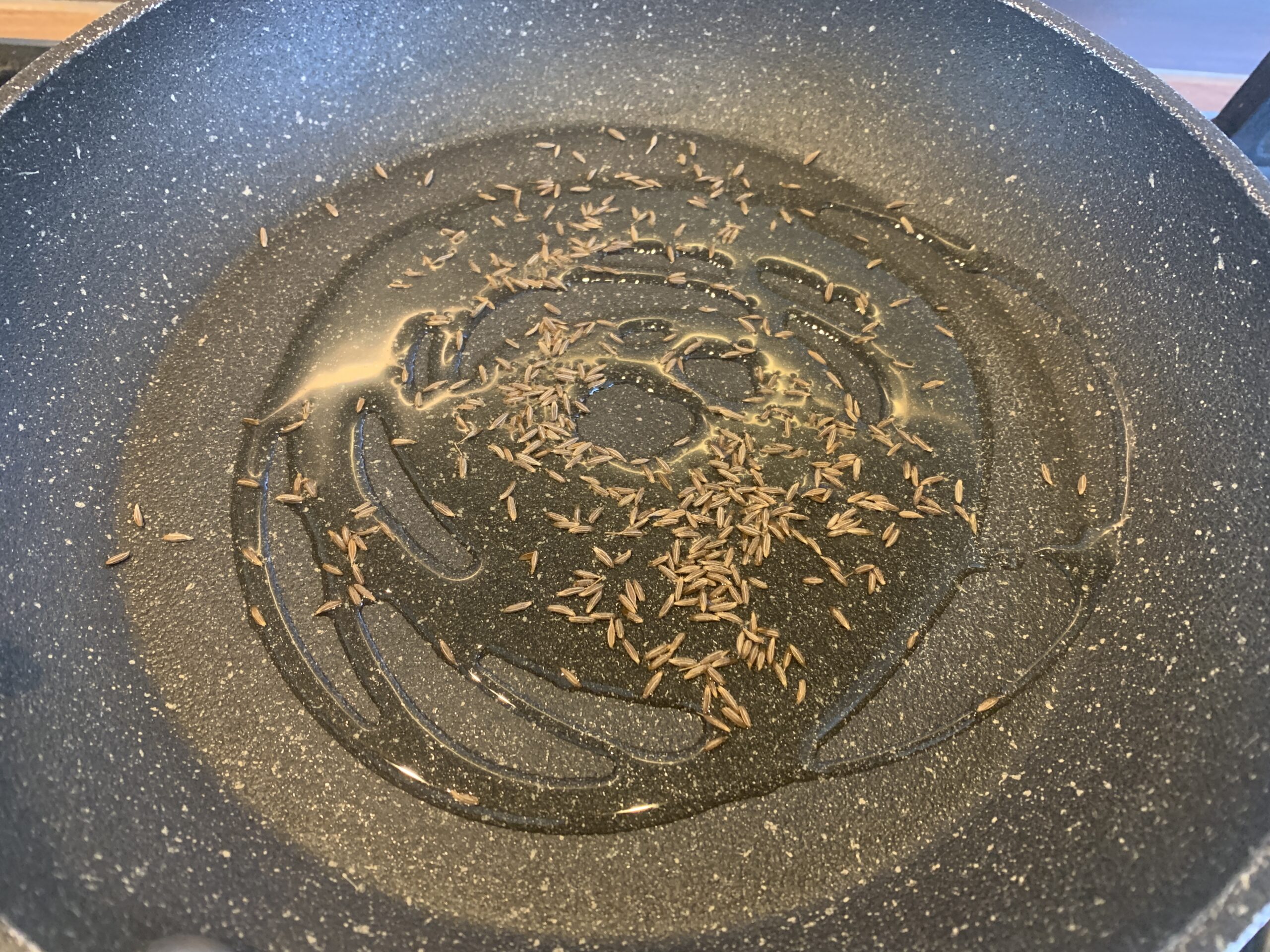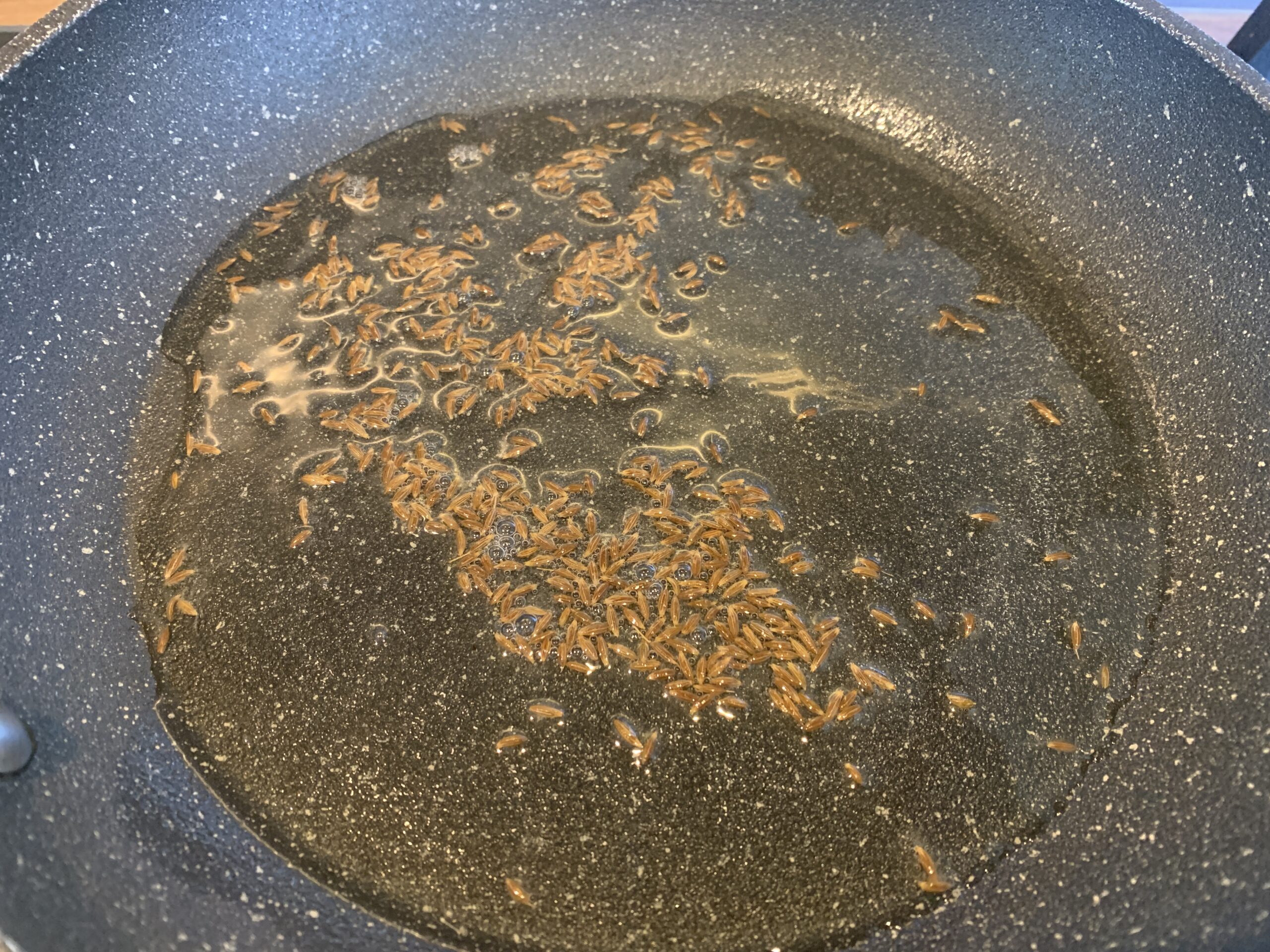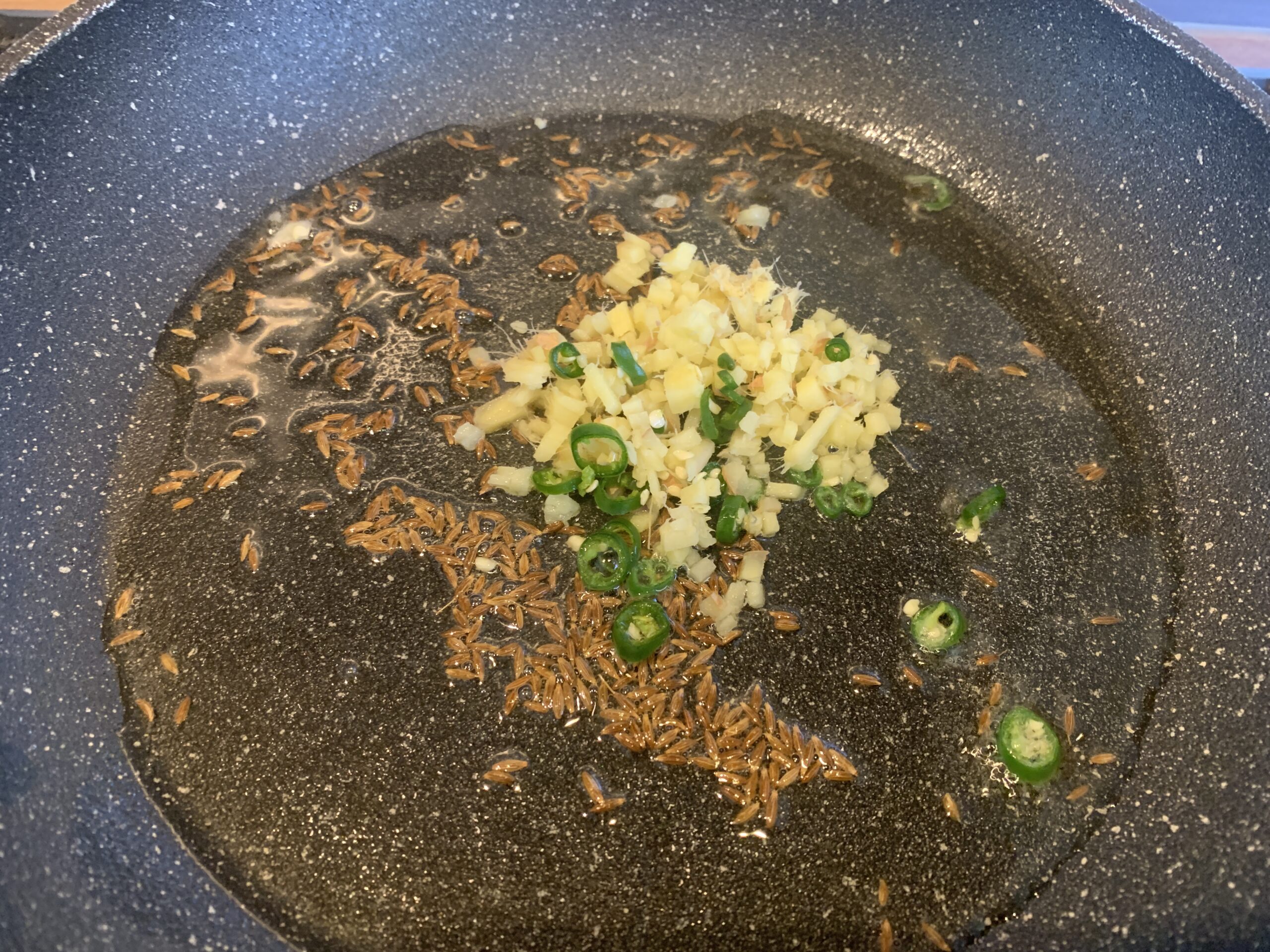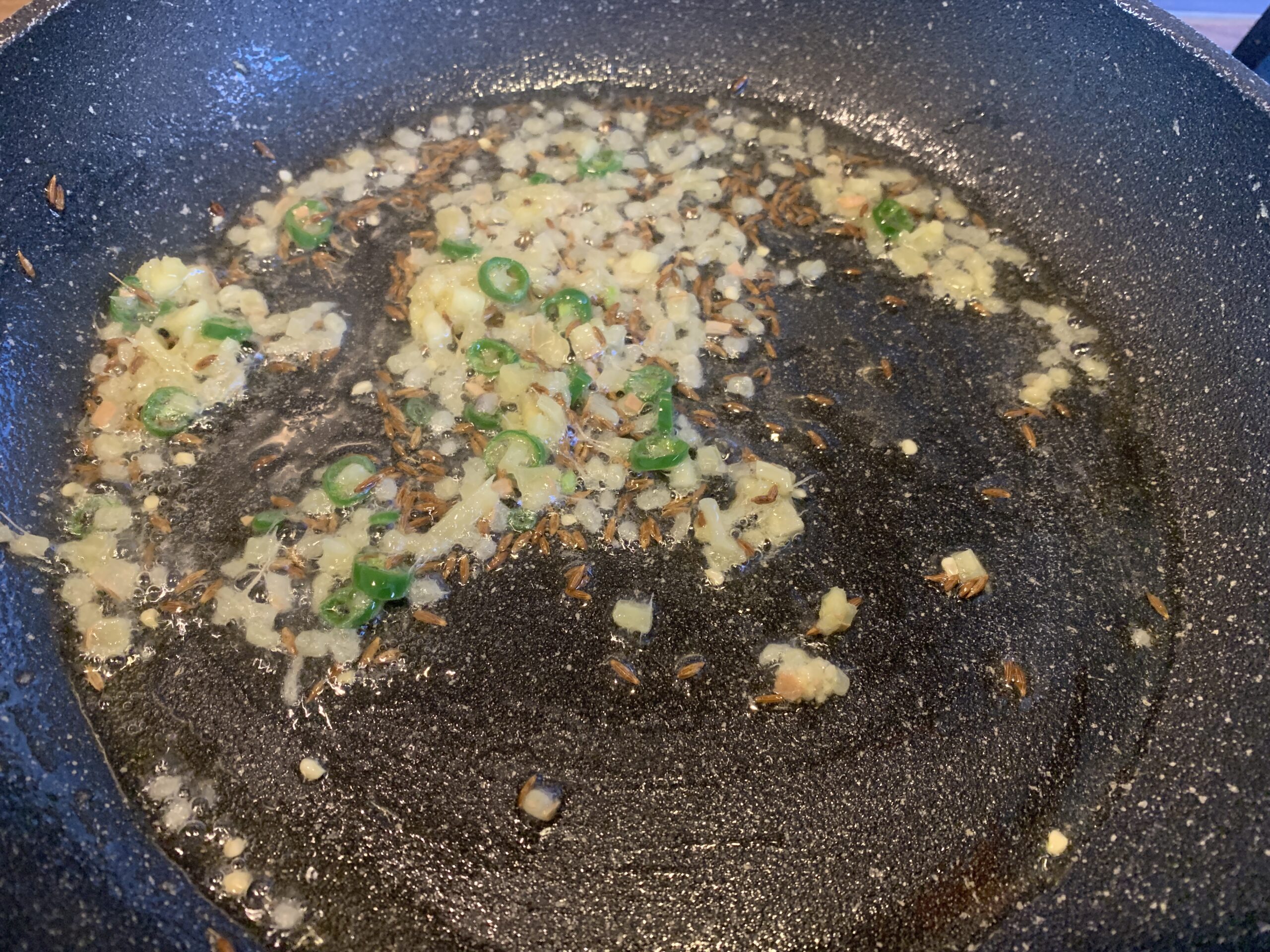 In a pan heat oil and add the cumin seeds. Once the seeds crackle, add the ginger and green chillies and sauté for a minute.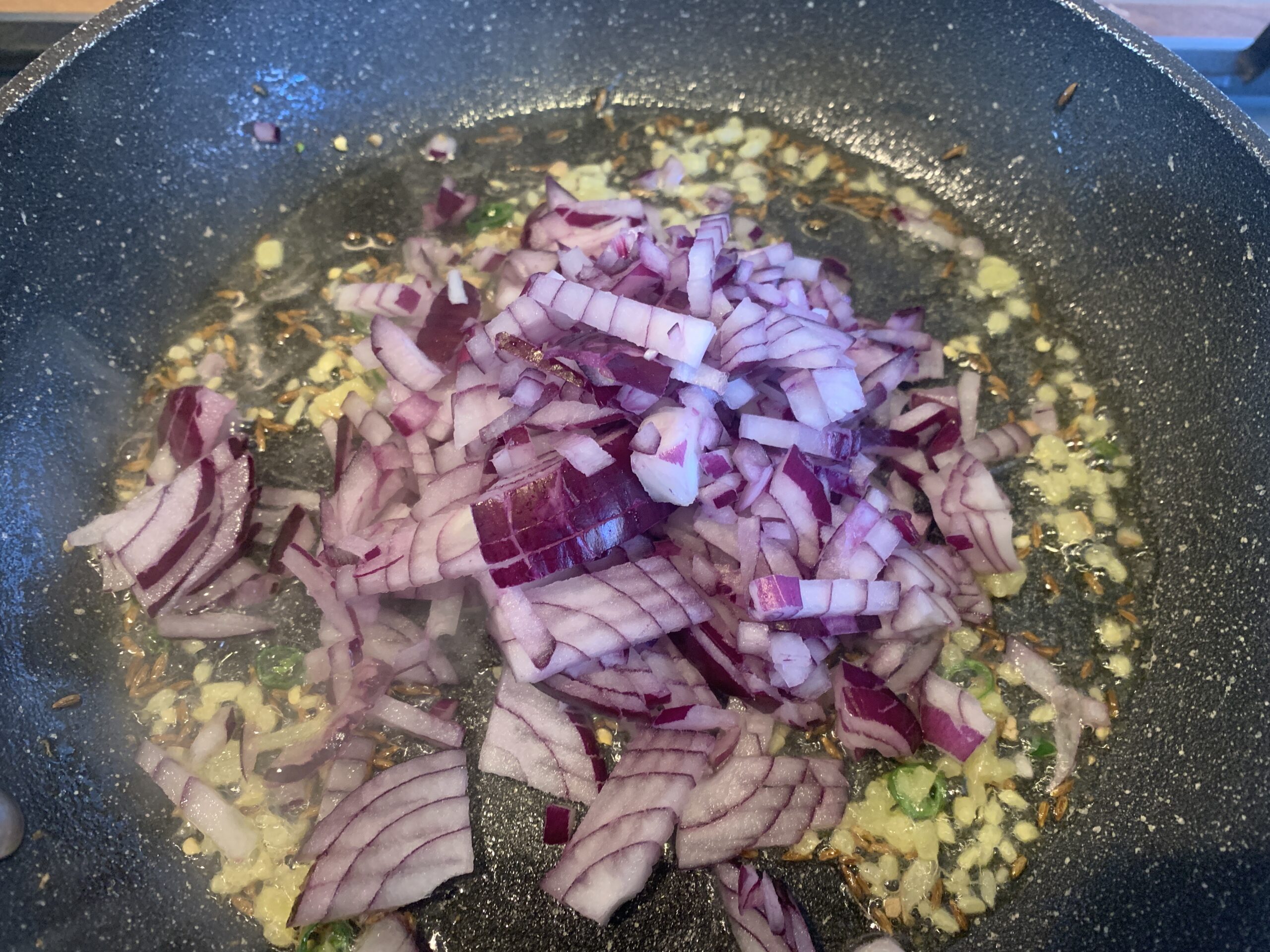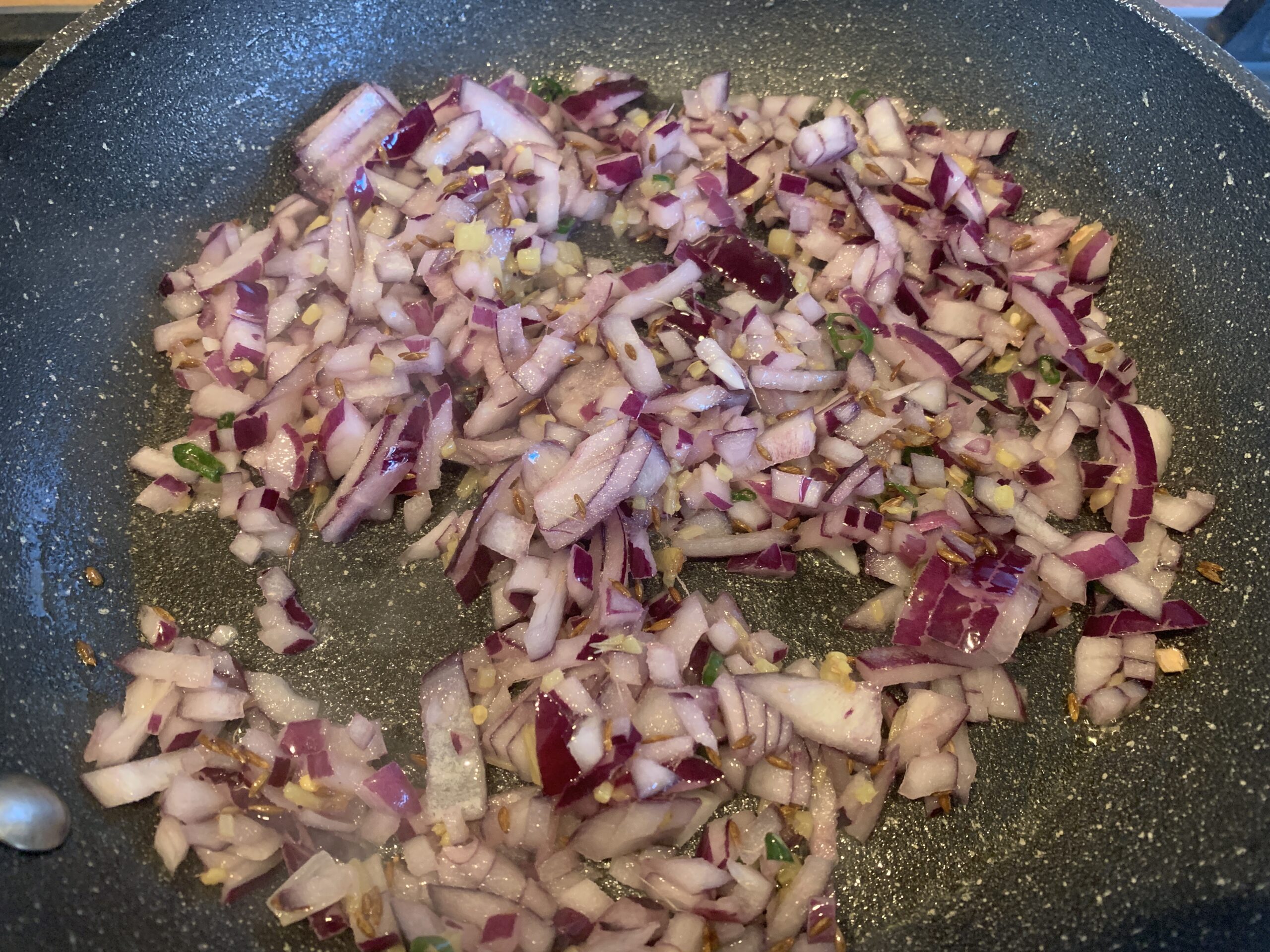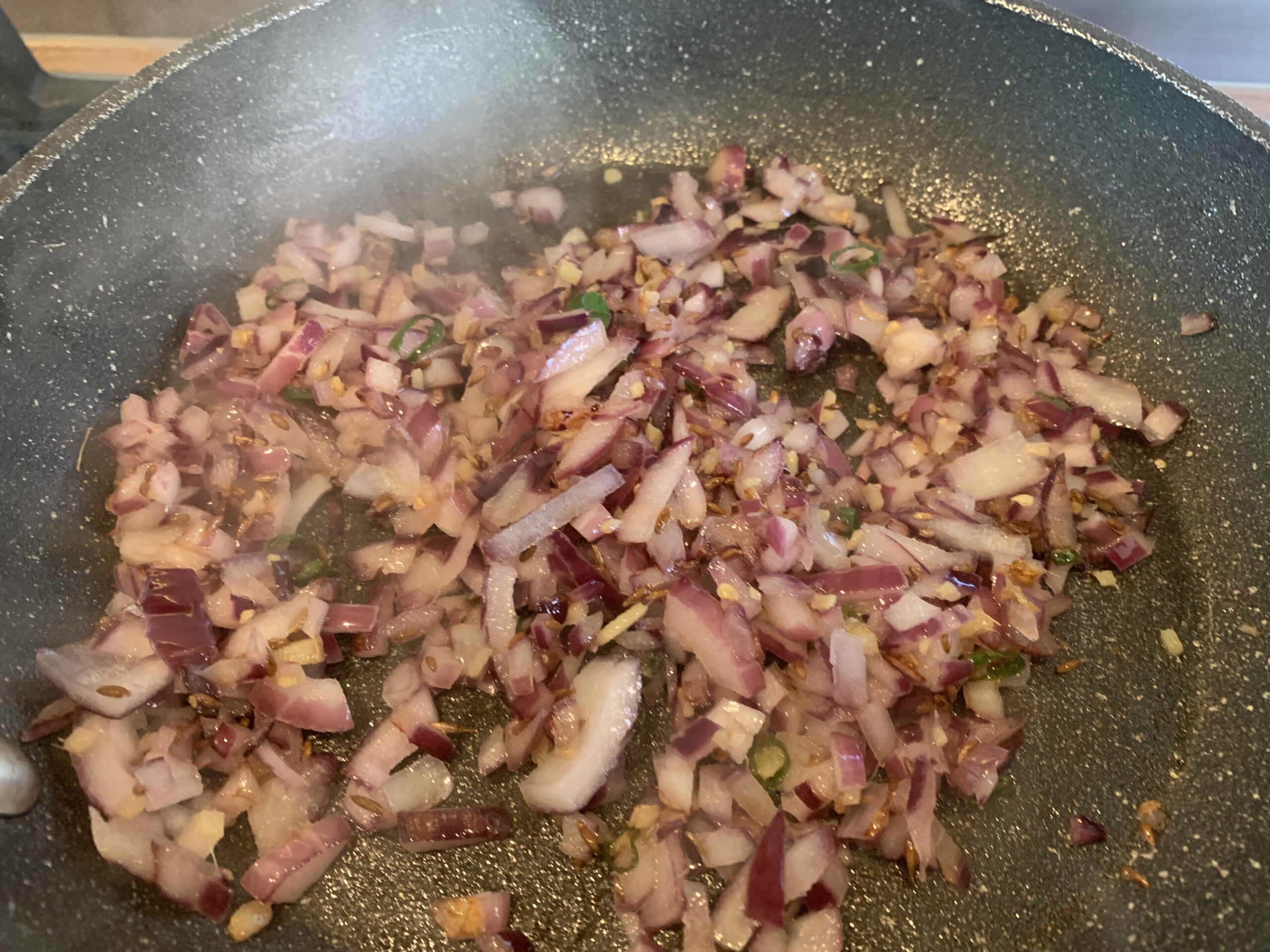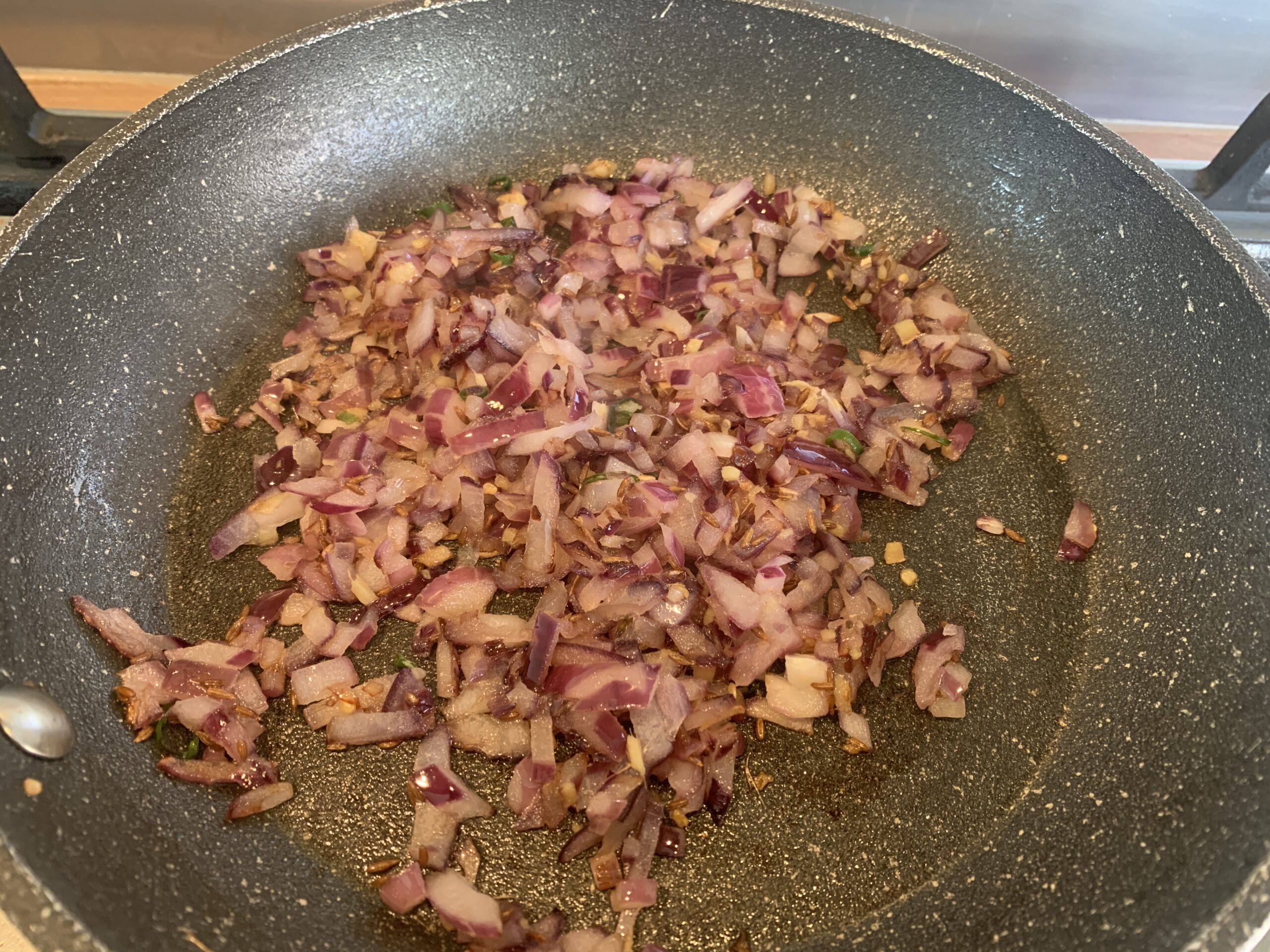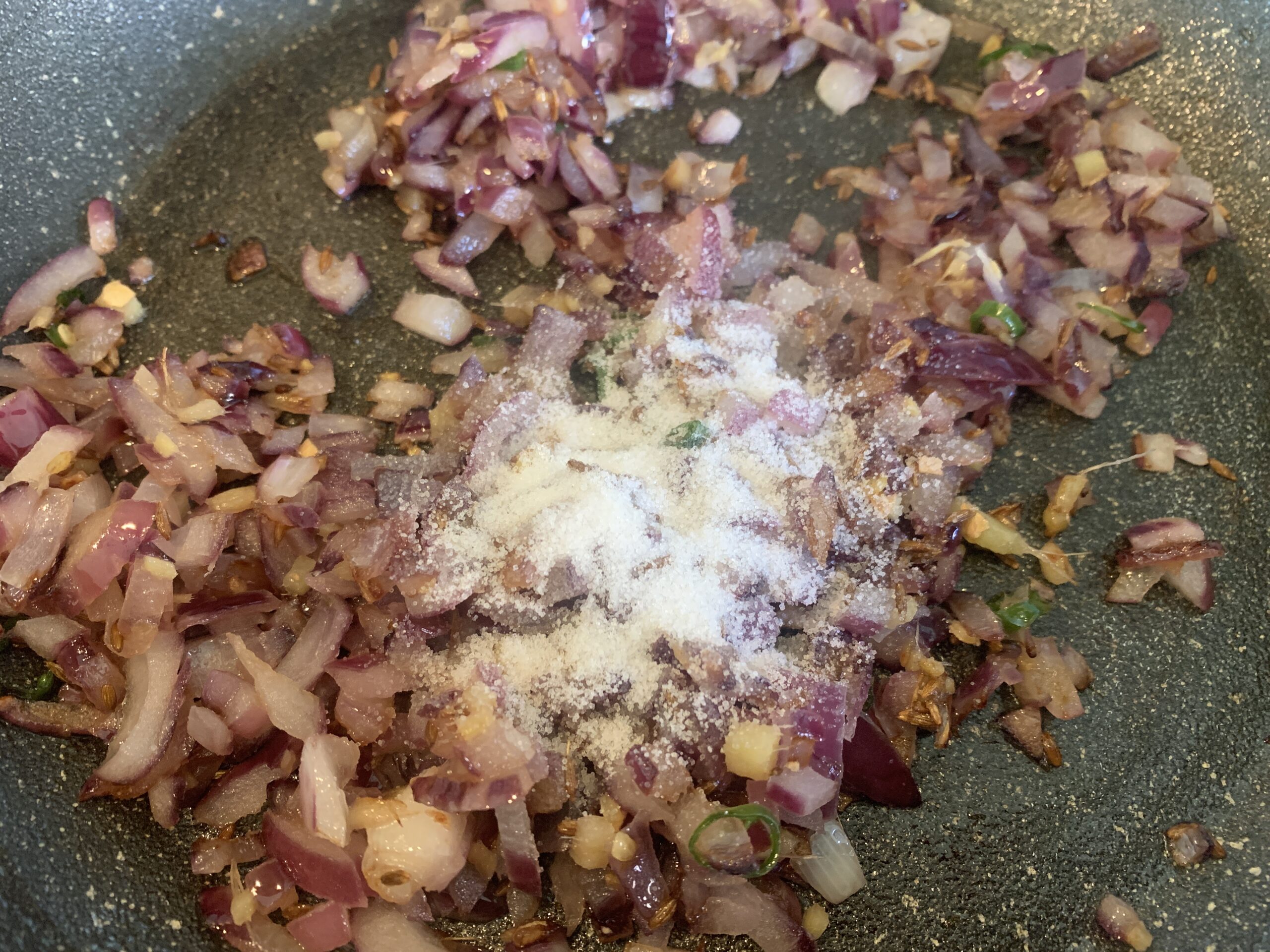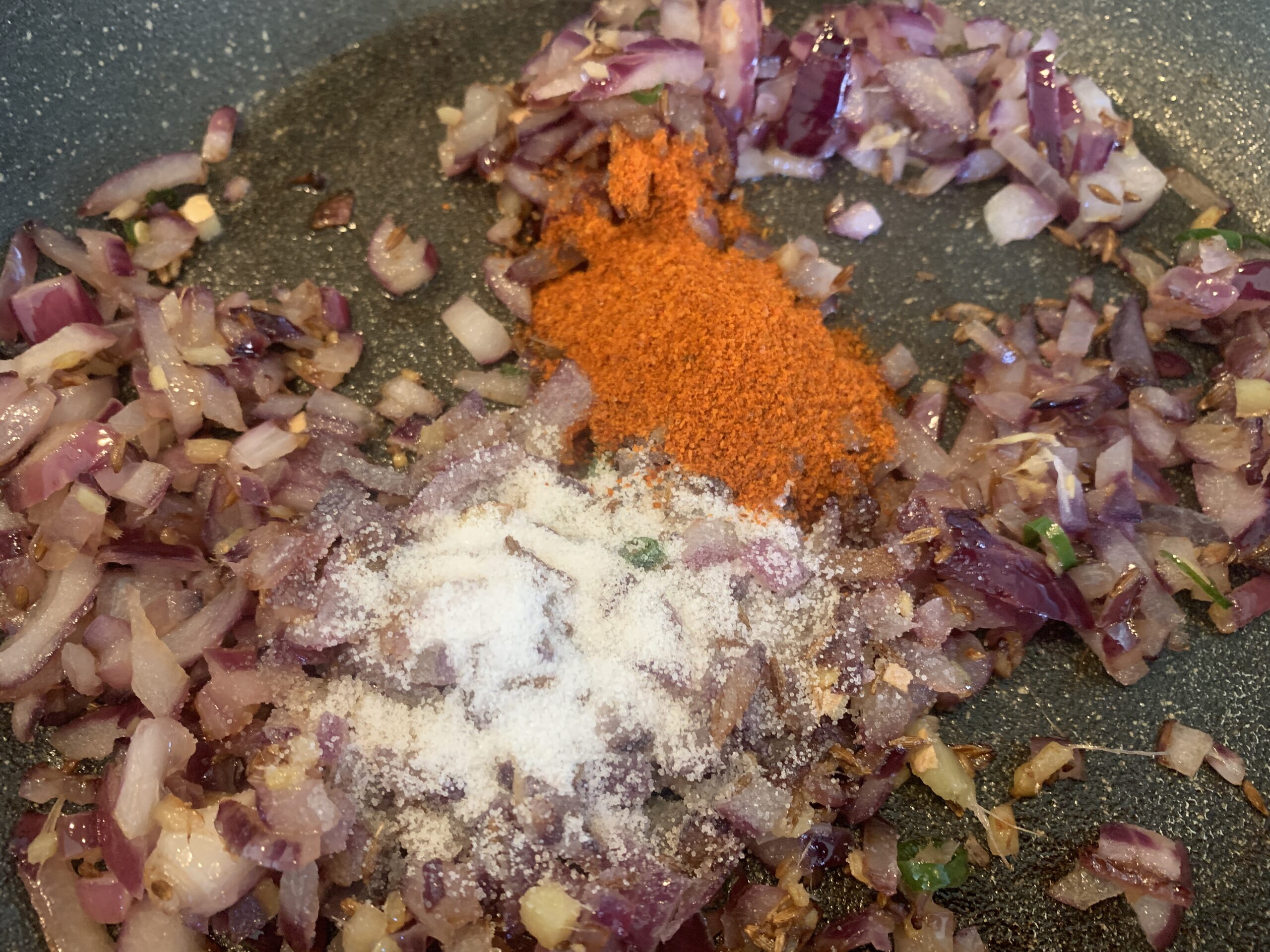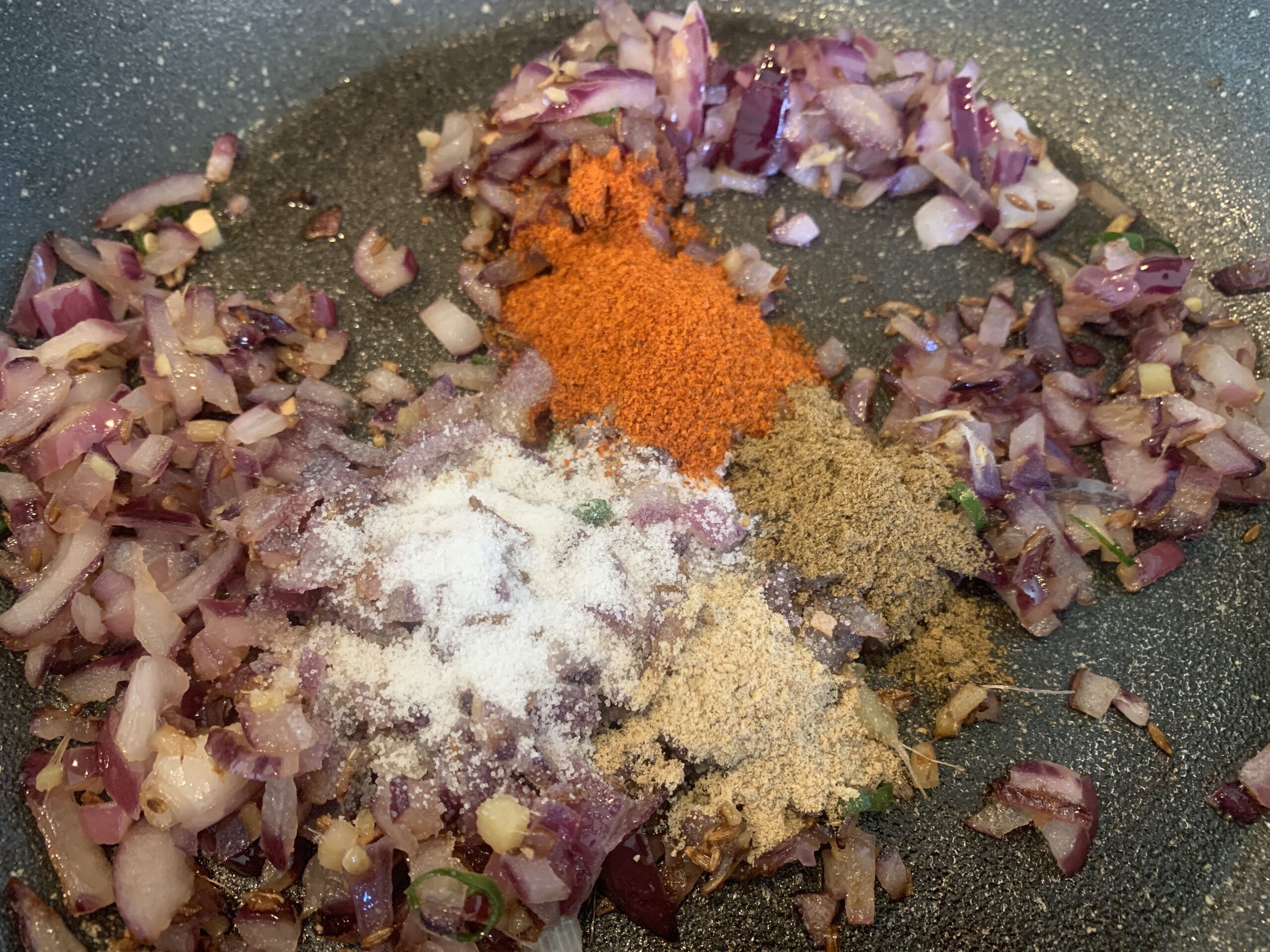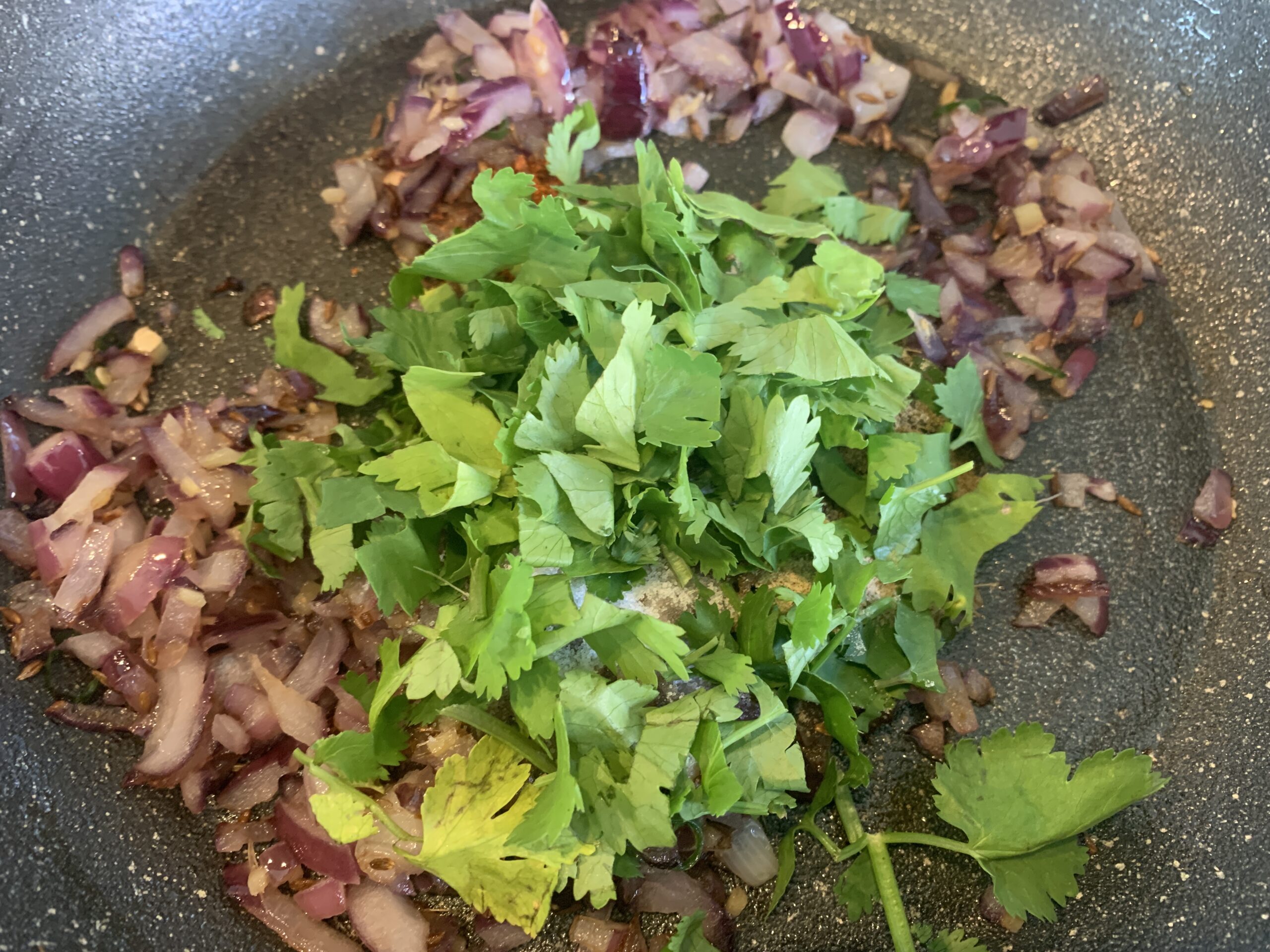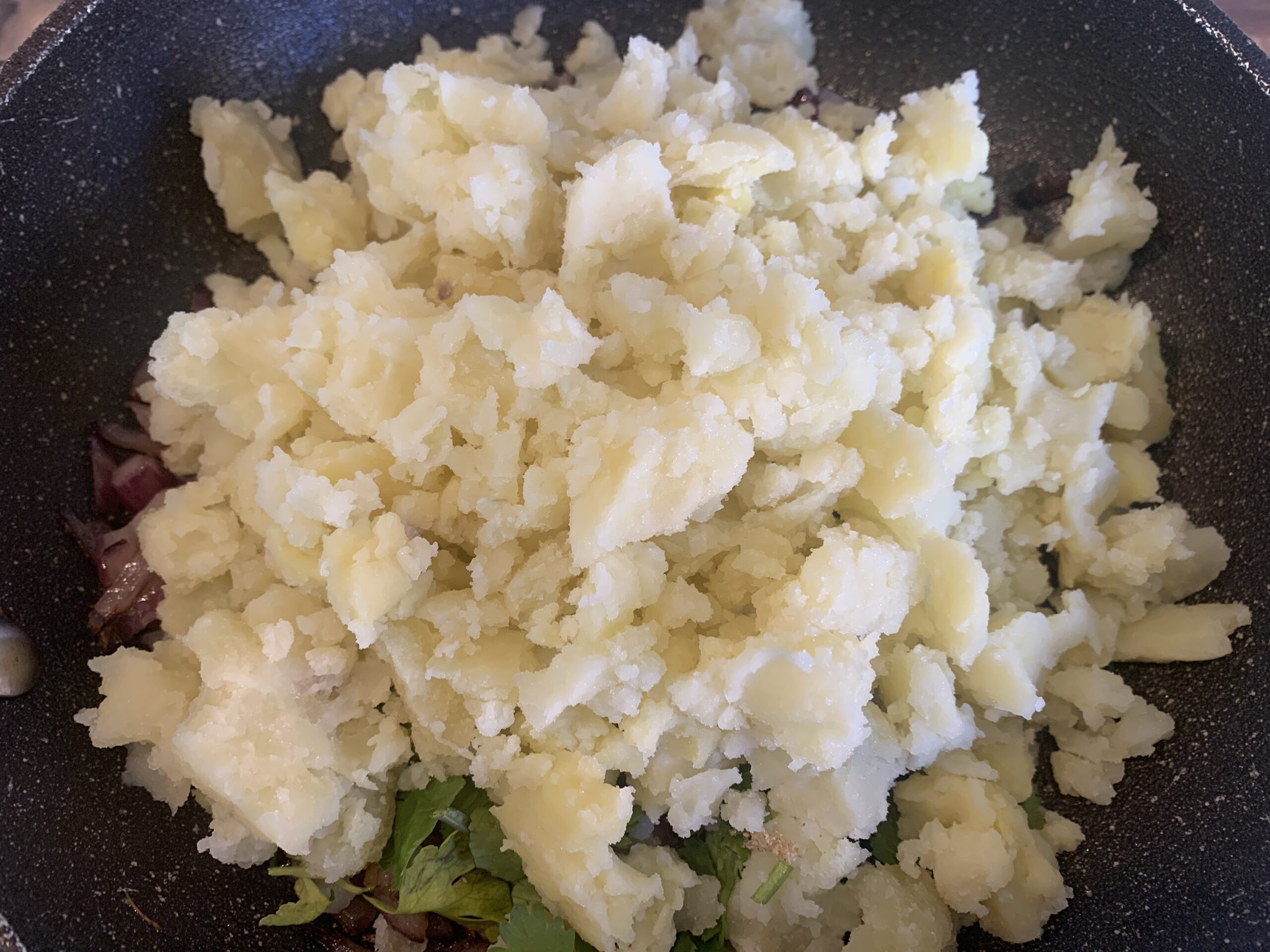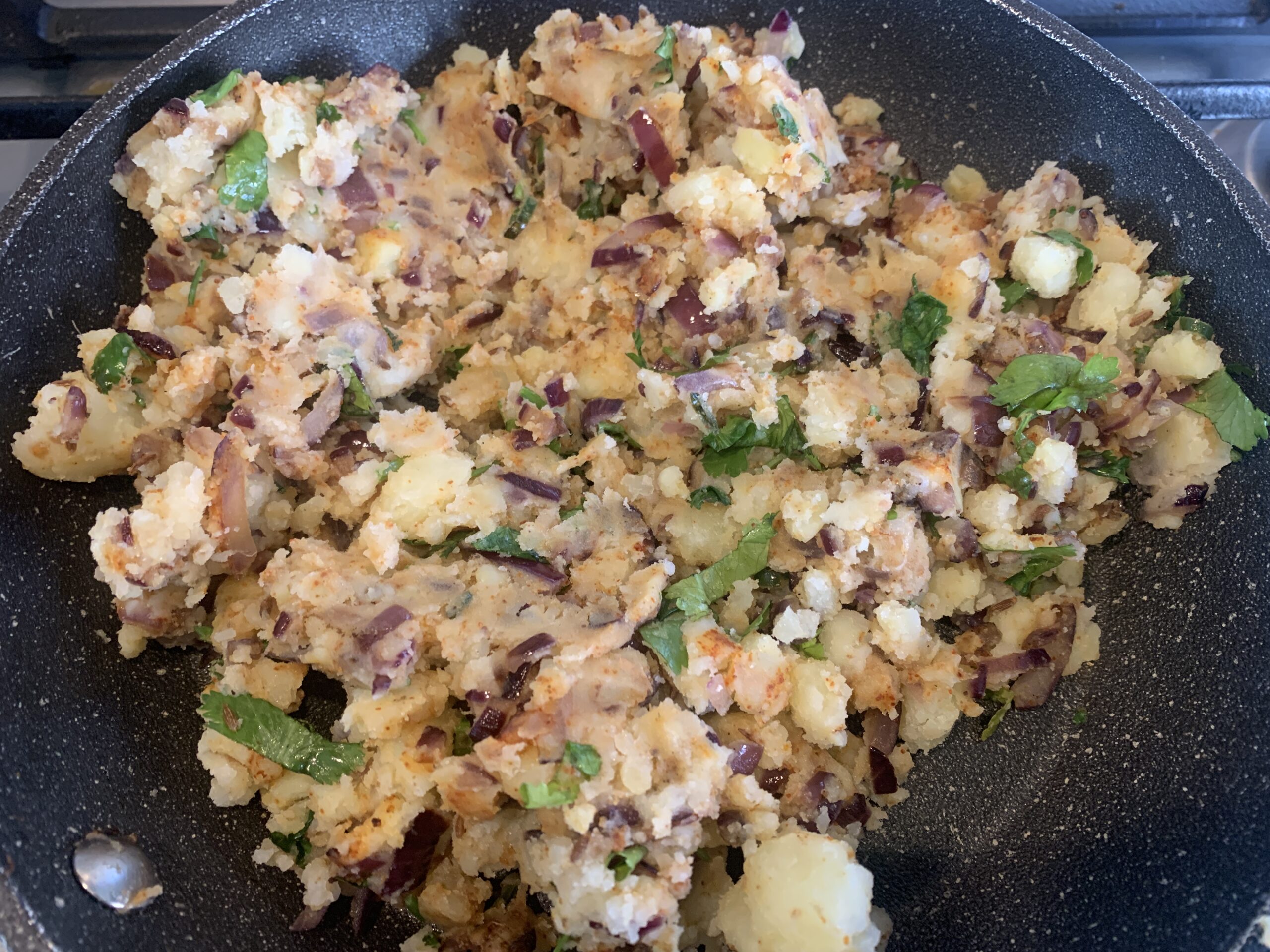 Add the onions and cook on medium heat till they turn slightly golden.
Add the salt, red chilli powder, mango powder, garam masala, coriander leaves and mashed potatoes. Mix for 1-2 minutes and keep the stuffing aside till it cools down at room temperature. (Taste the potato filling to adjust the seasoning according to your taste).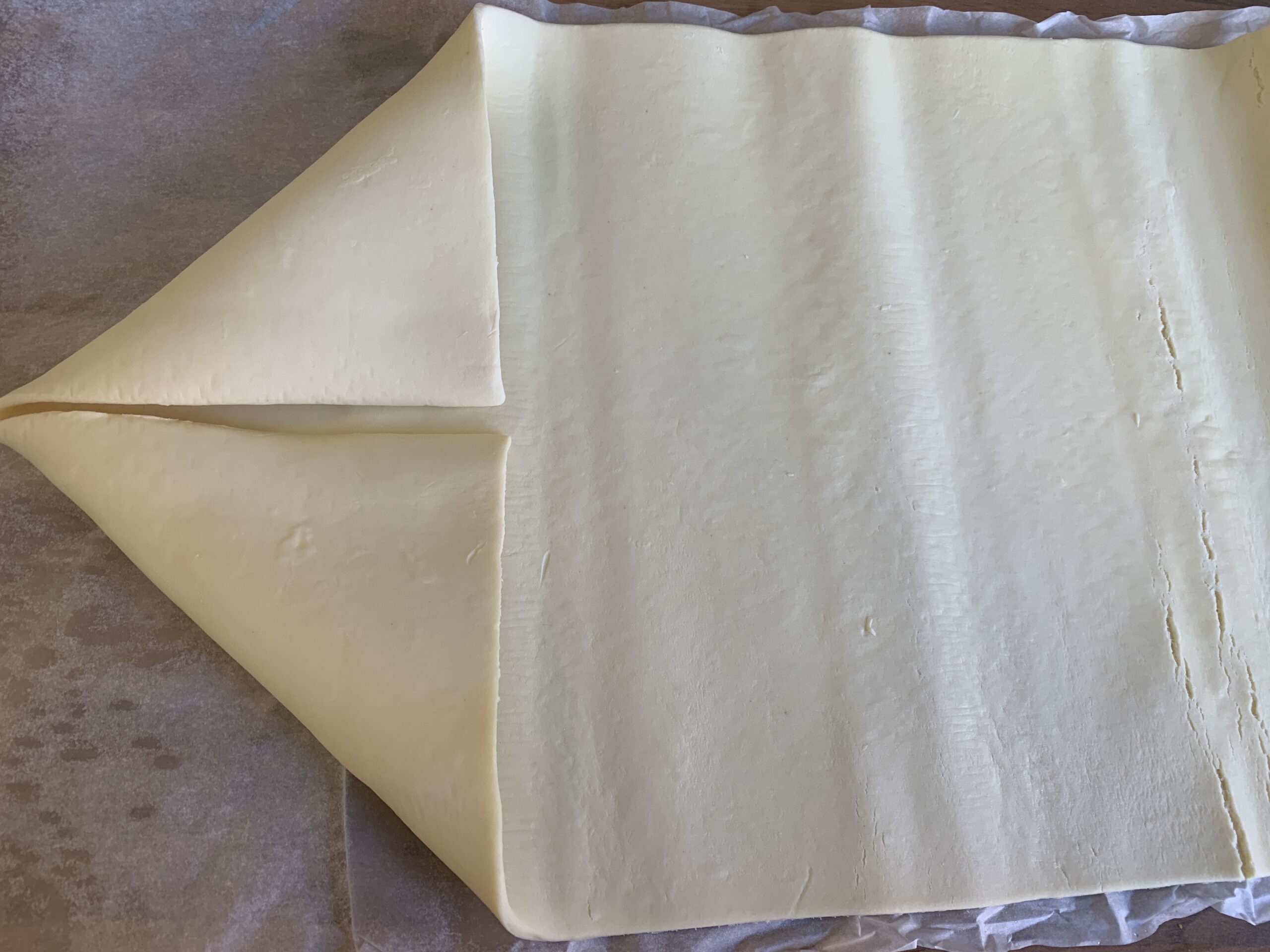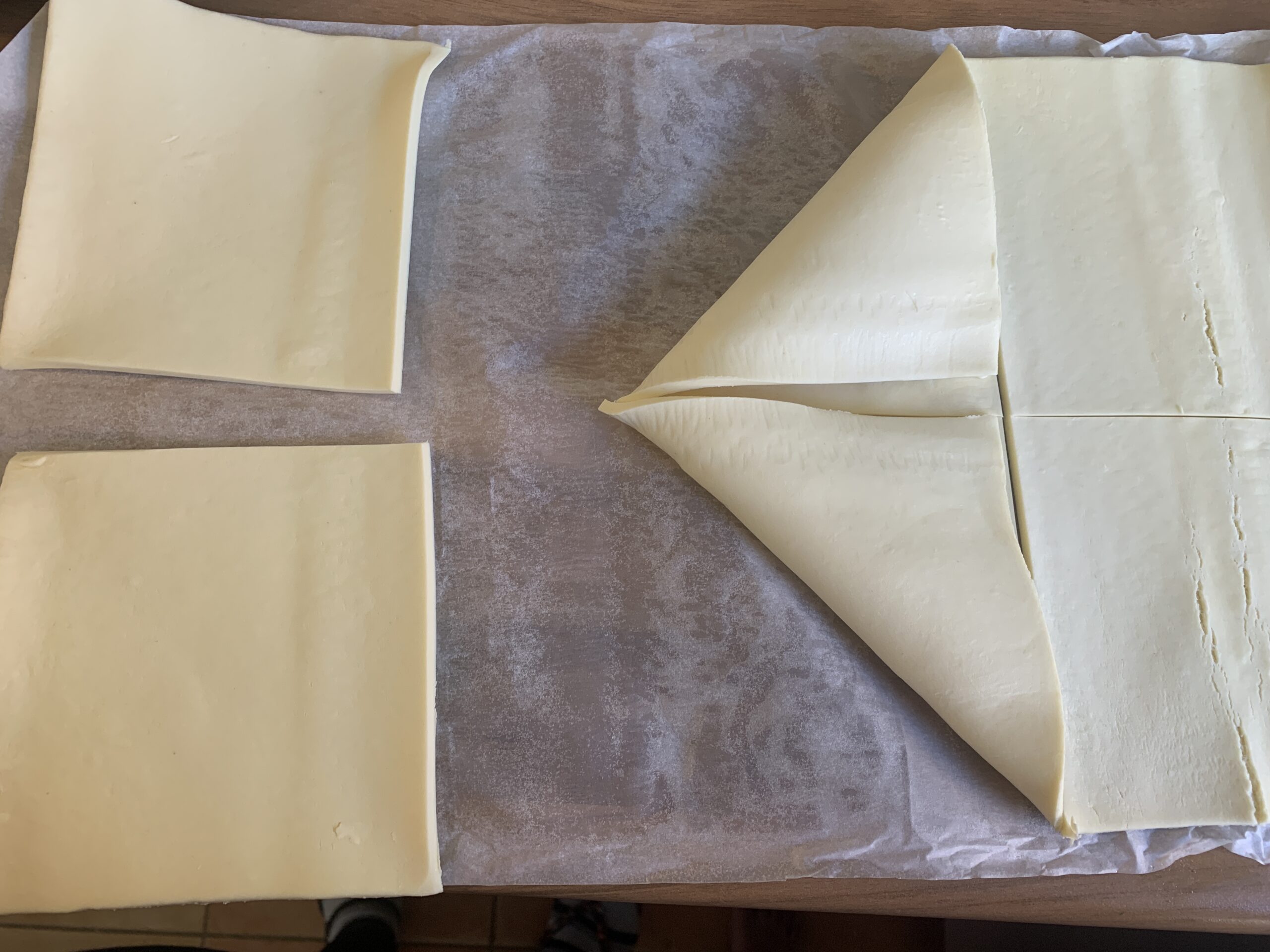 Preheat the oven to 220 C/200 fan/ Gas mark 7.
Follow the instructions on the puff pastry packet to defrost or thaw it.
Unroll the puff pastry sheet and bring the two ends together (as shown in picture) to make a triangle. Cut the pastry in length and width to make 6 squares.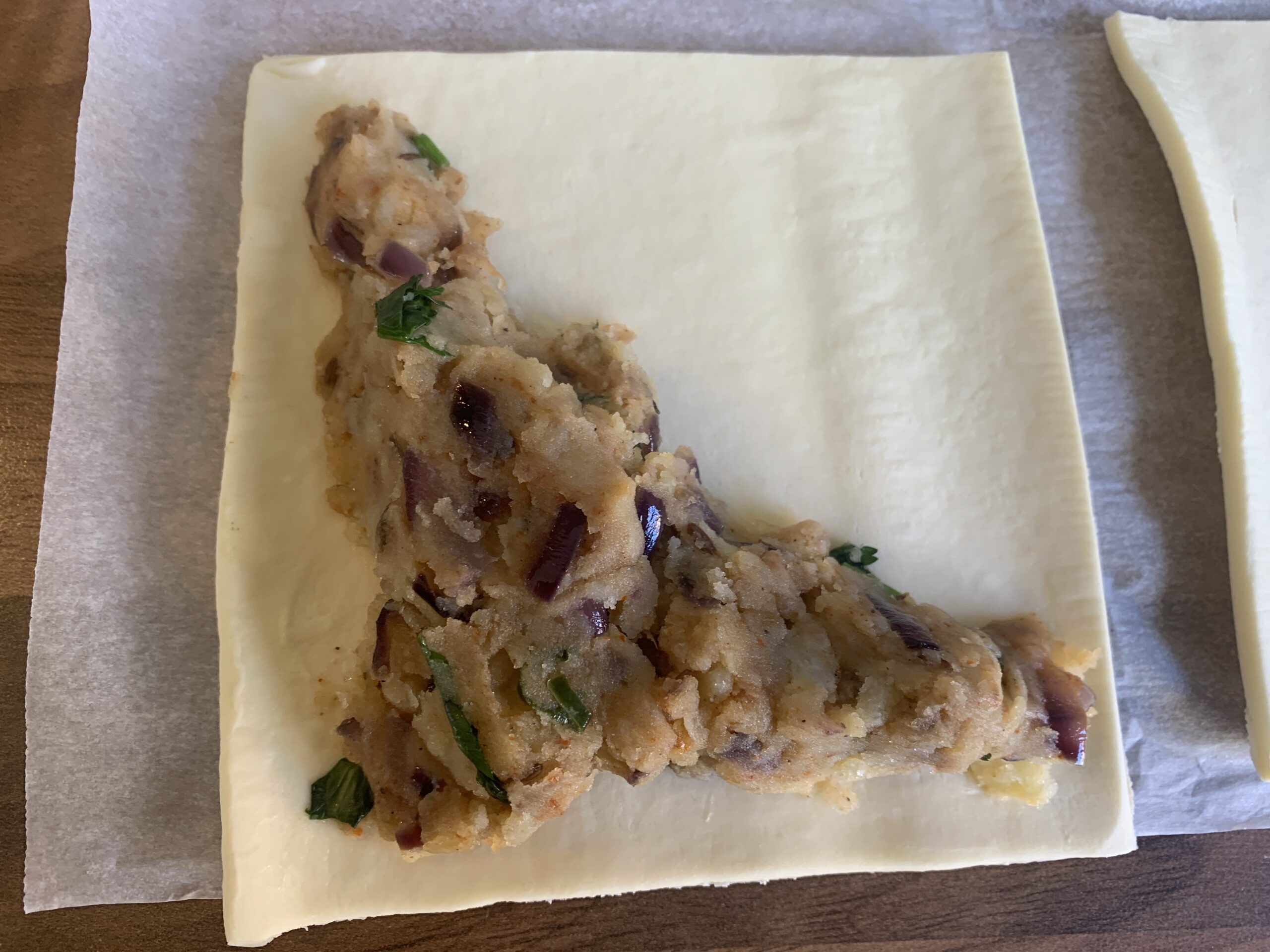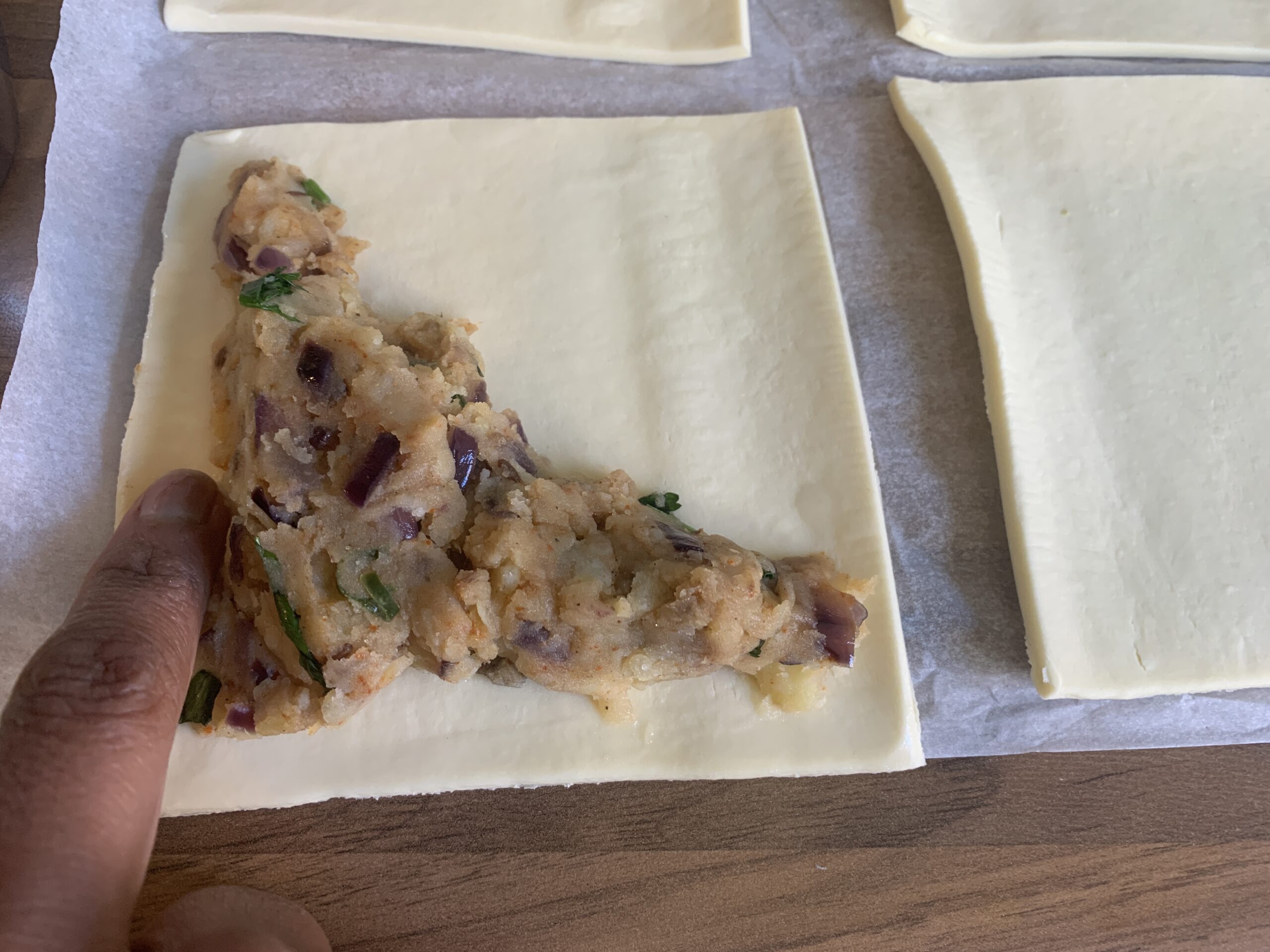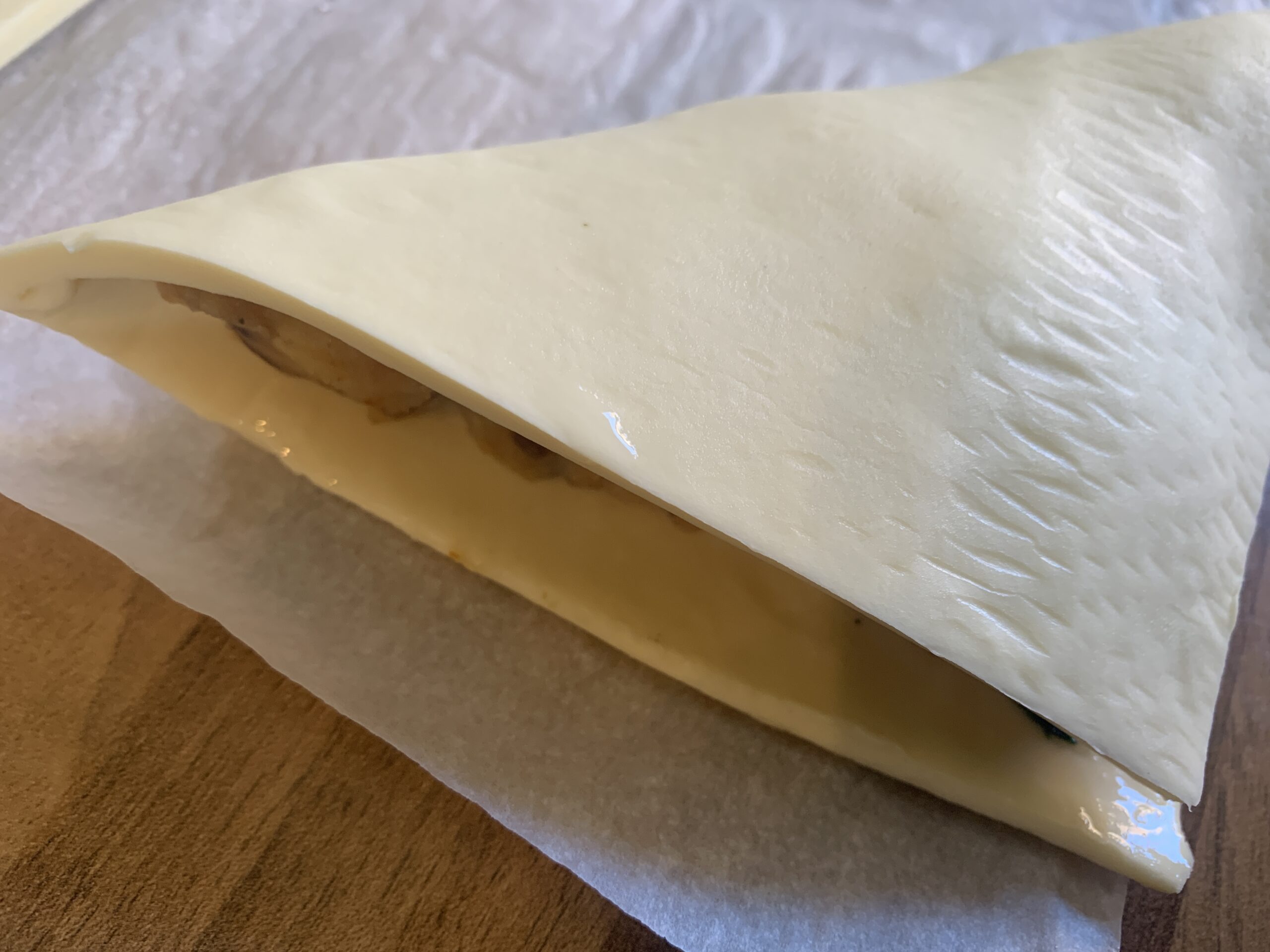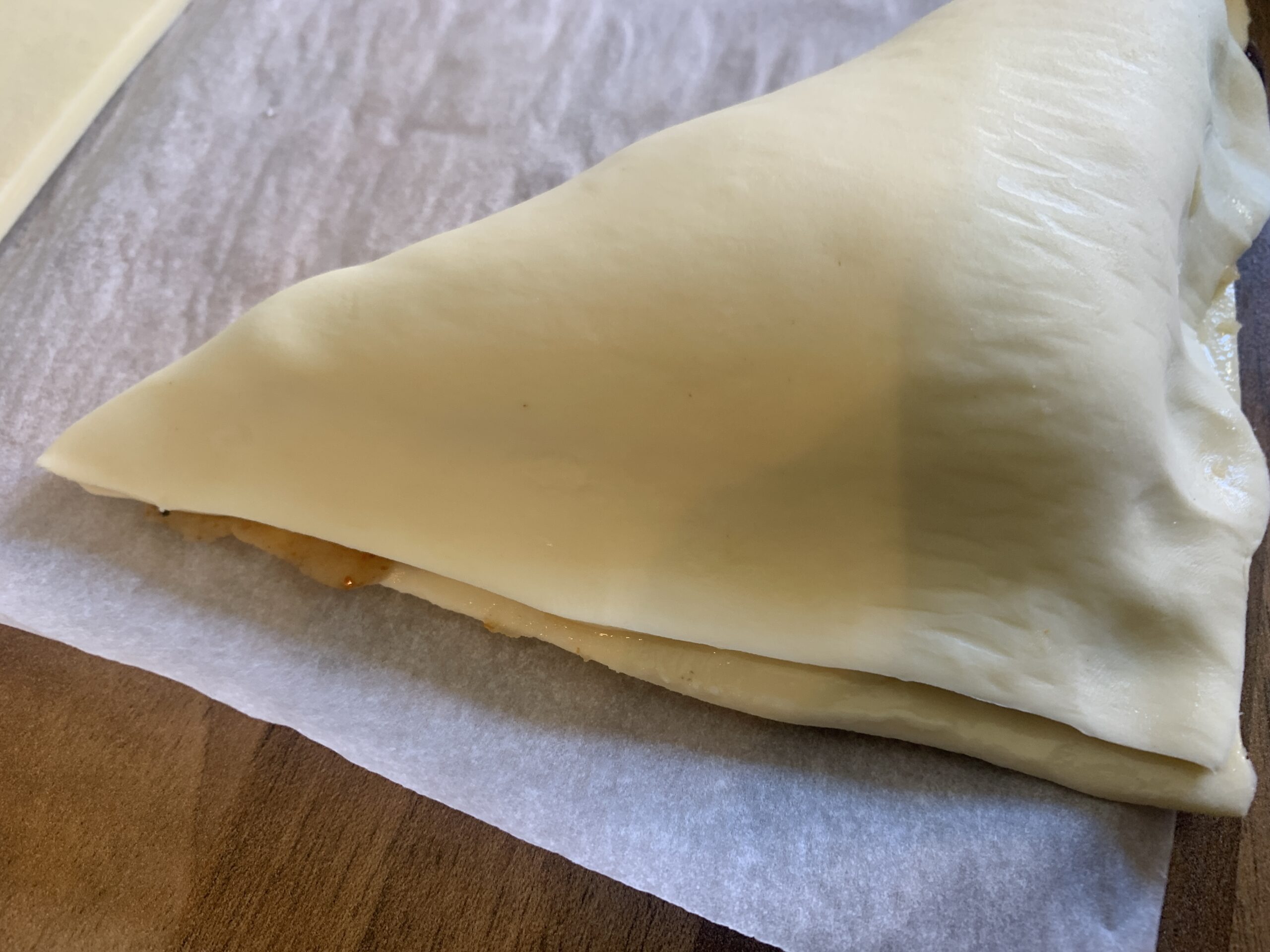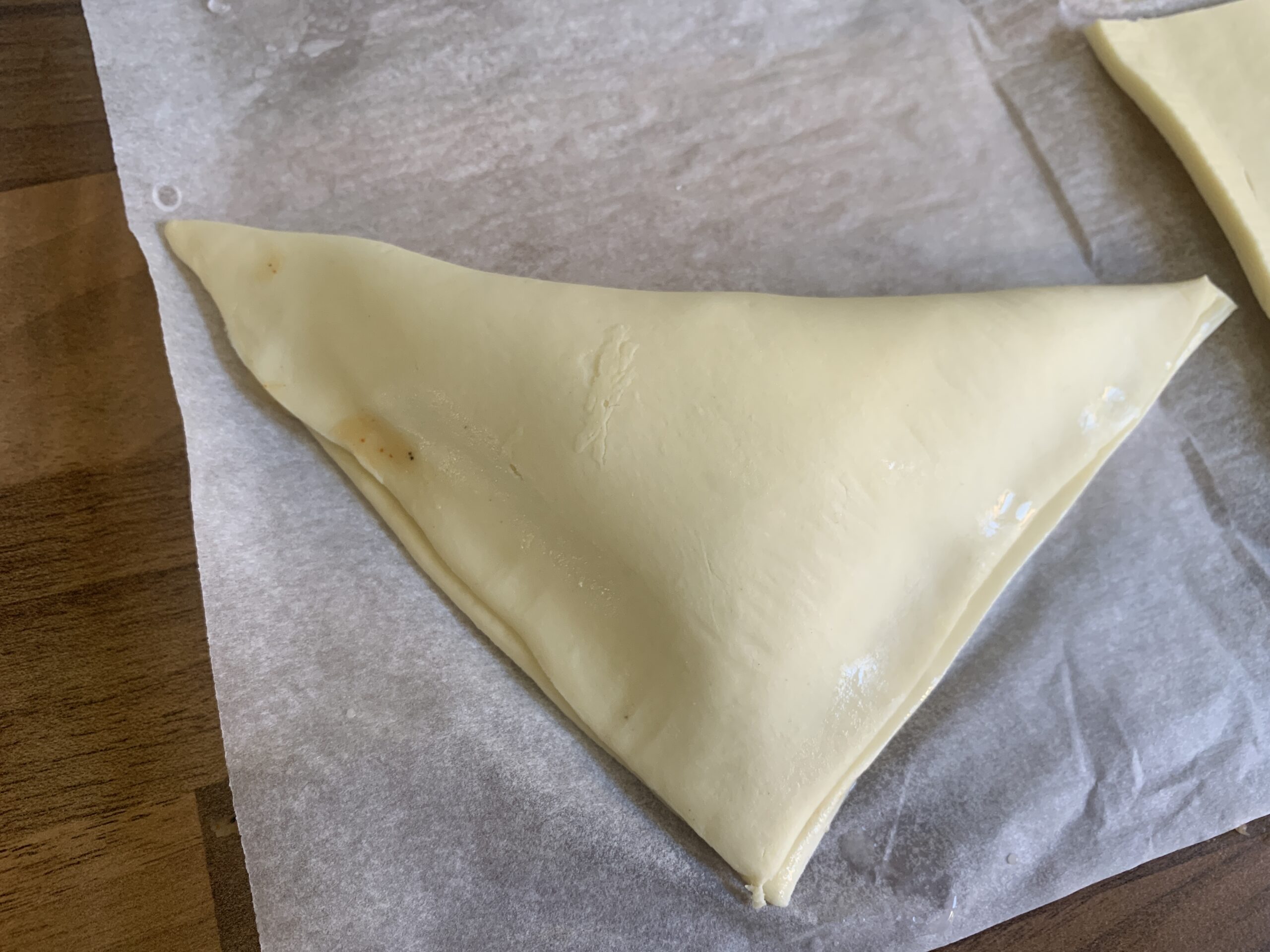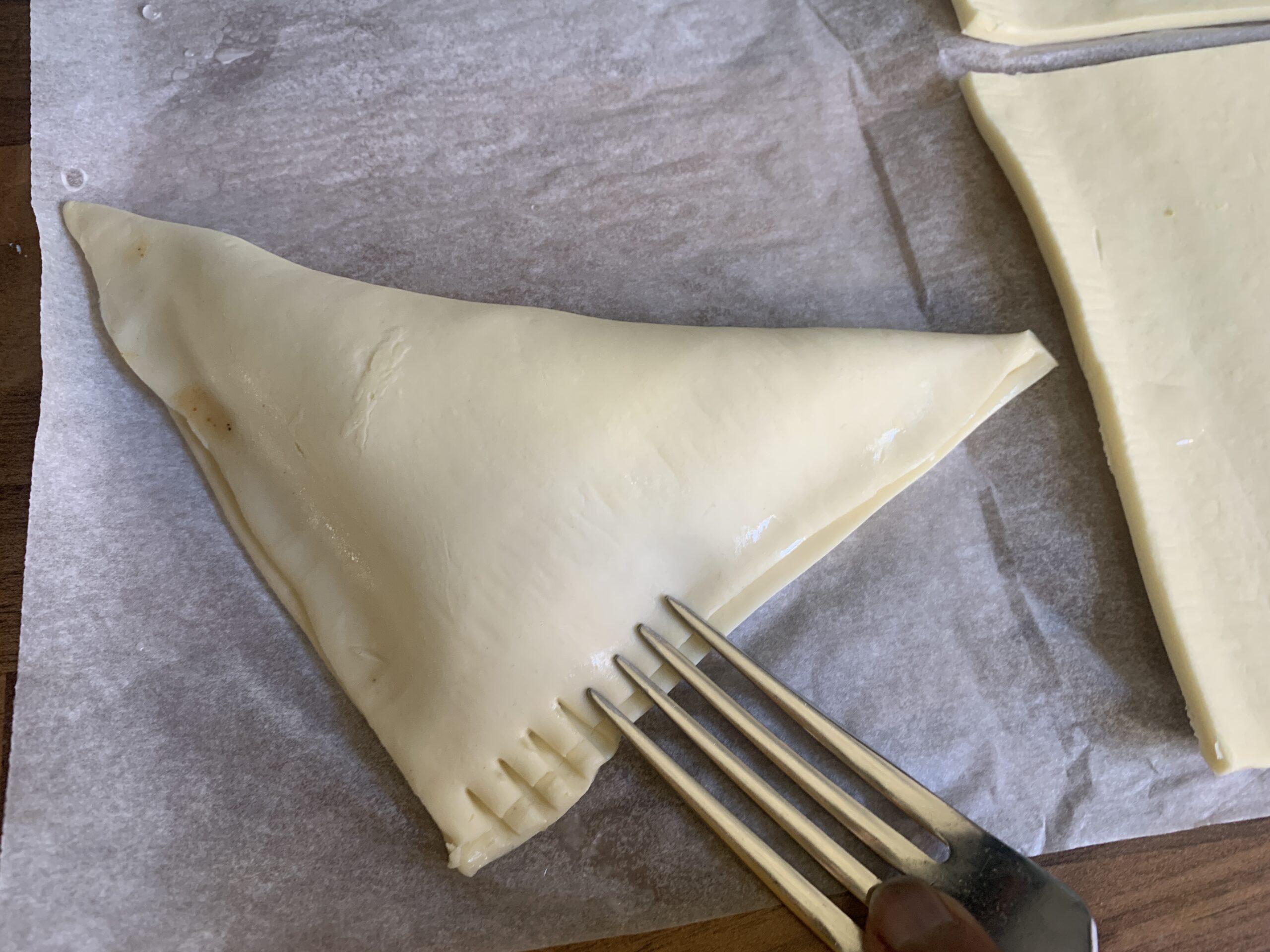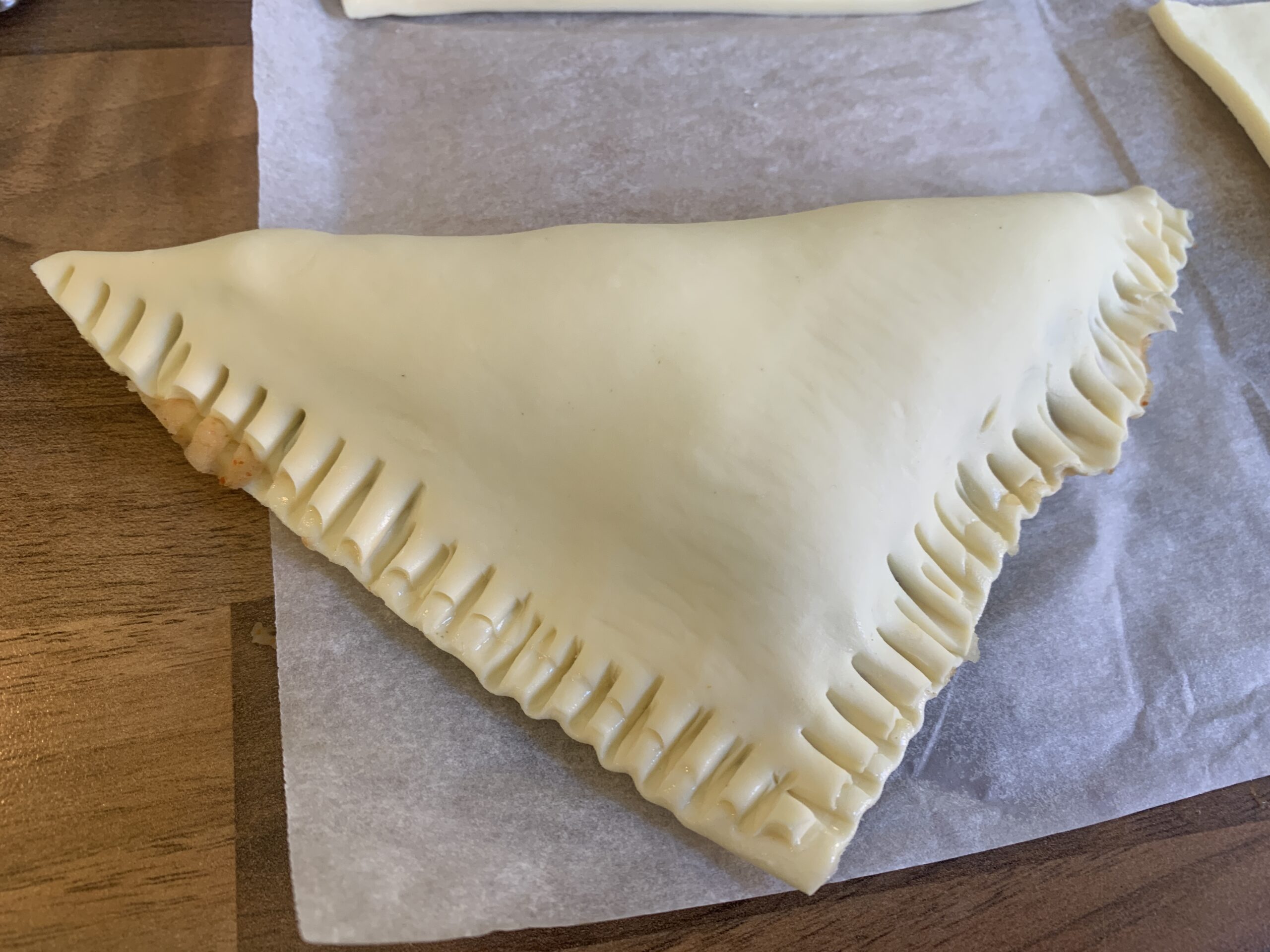 Place few teaspoons of cooled potato mixture on the bottom half of the square in a triangular shape. Bring the top pastry edge back down over the filling and press lightly to seal the edges. Press a fork around the edges to firmly seal the edges and it also gives a nice pattern.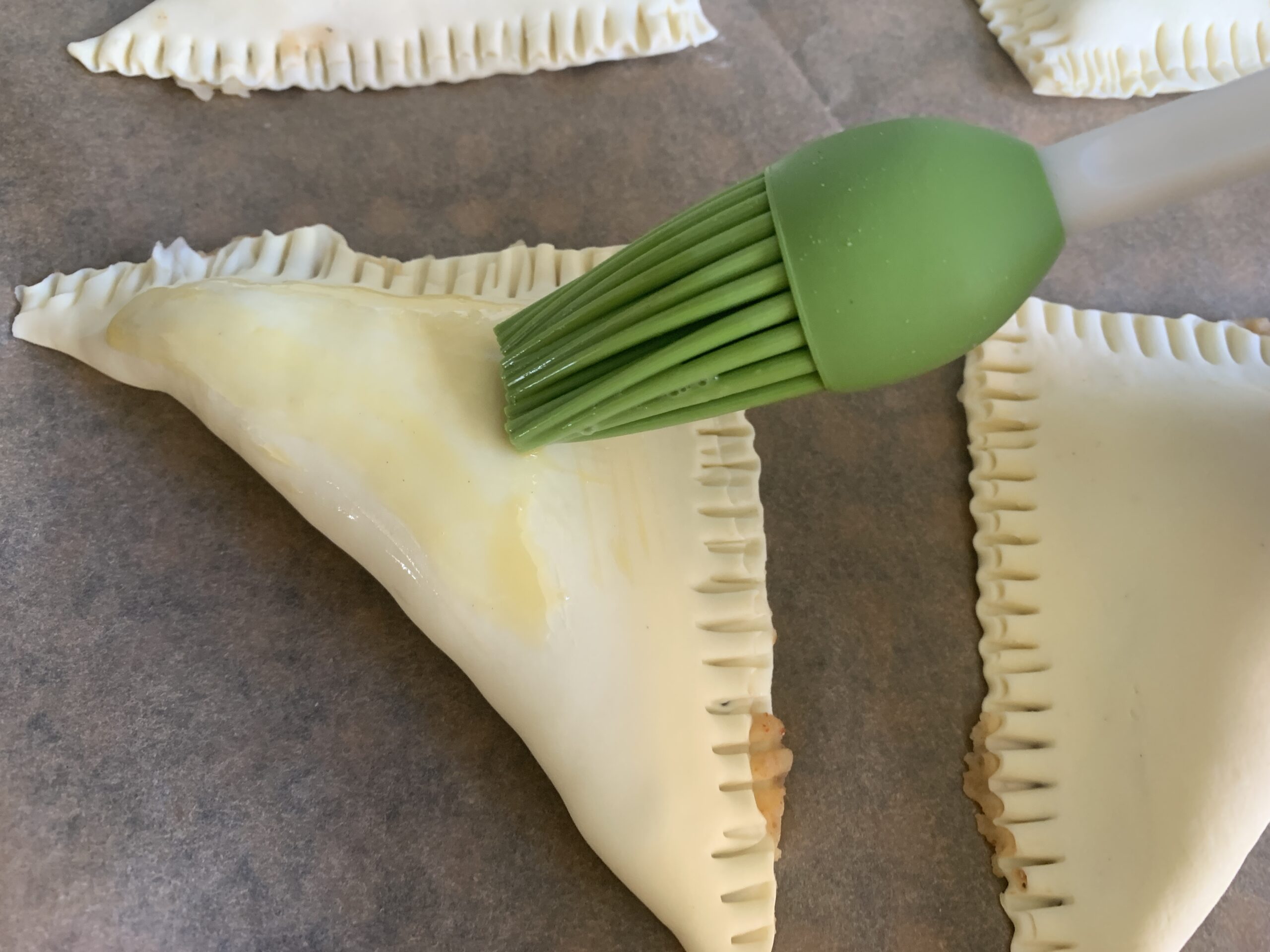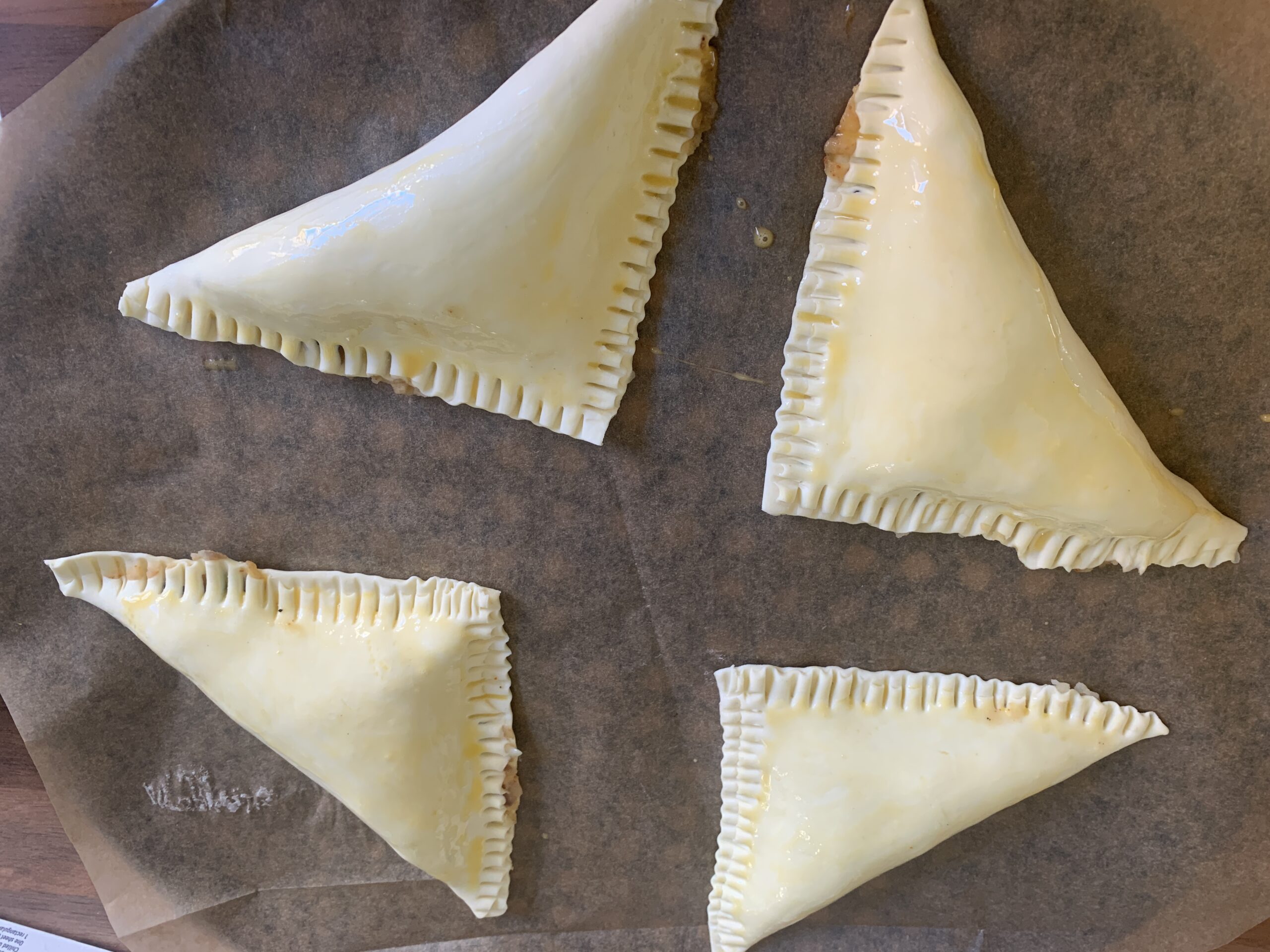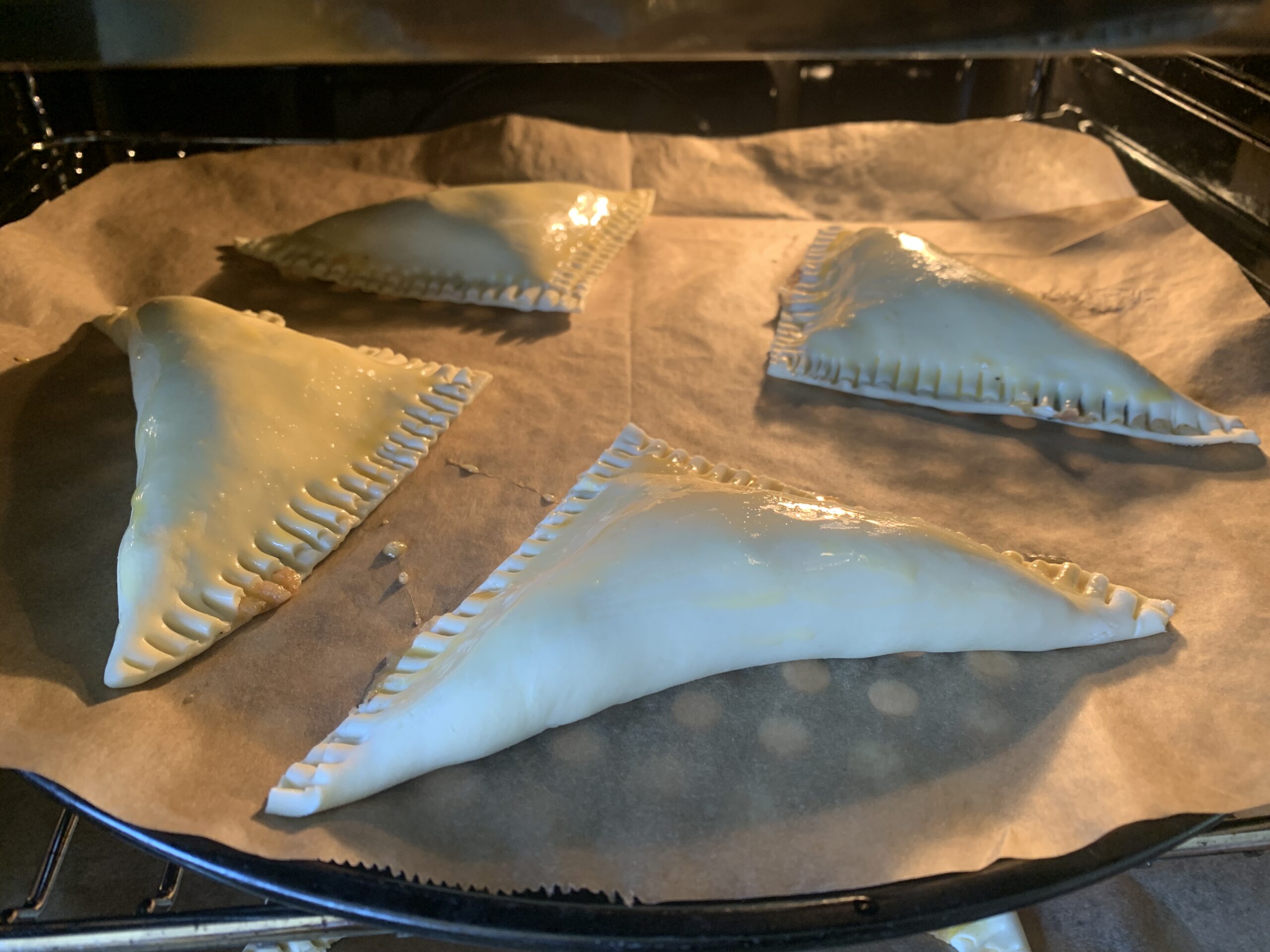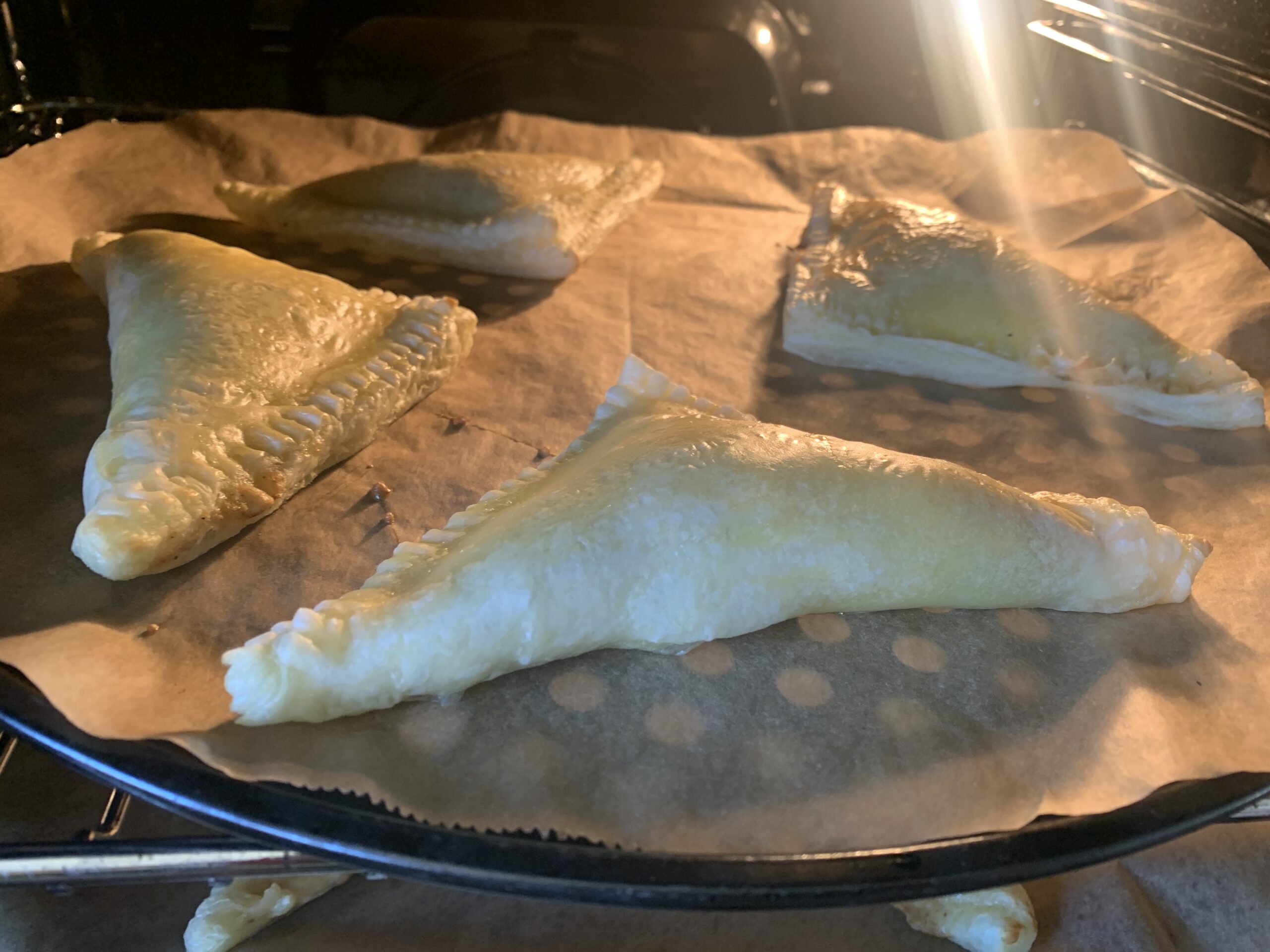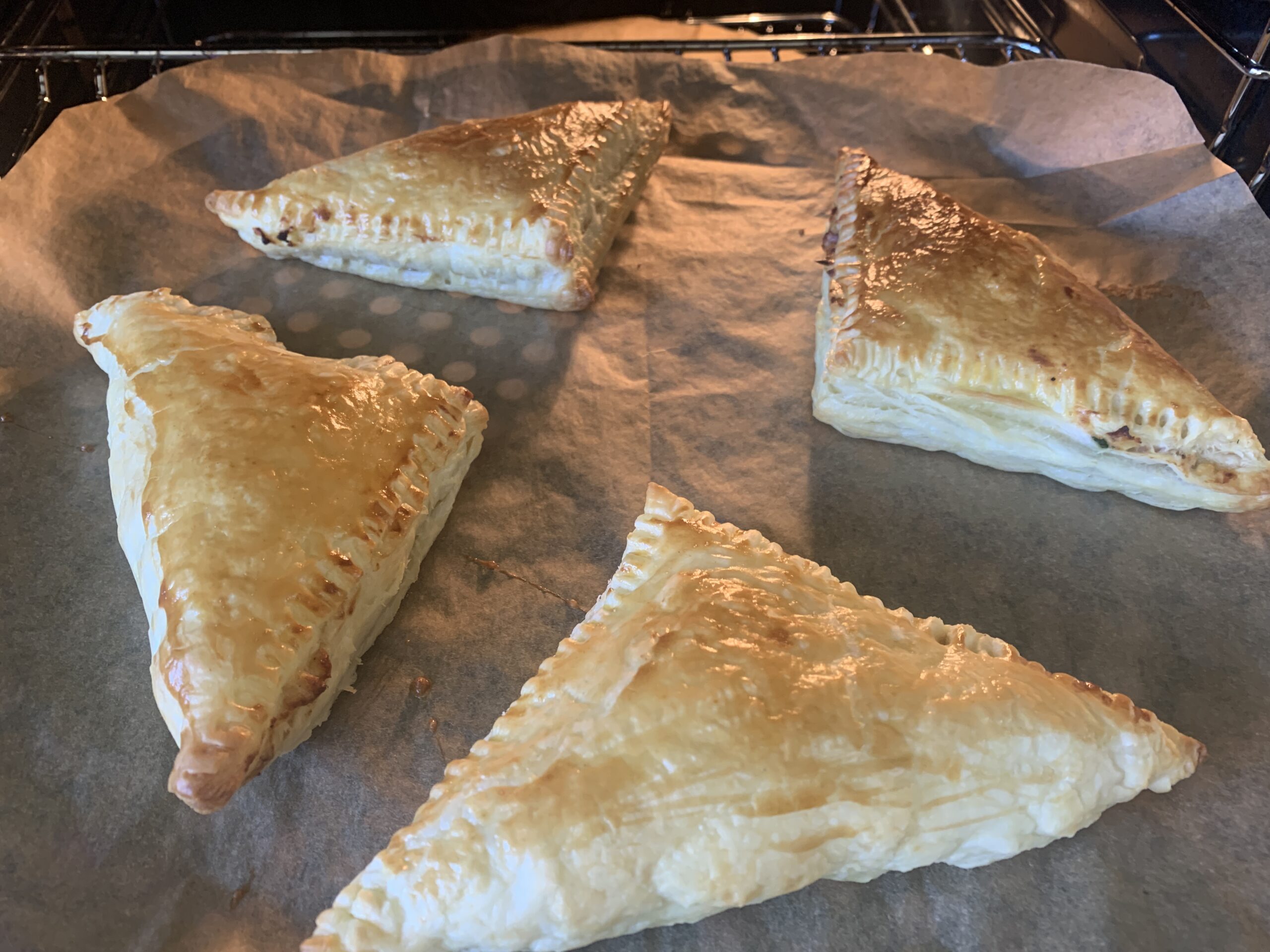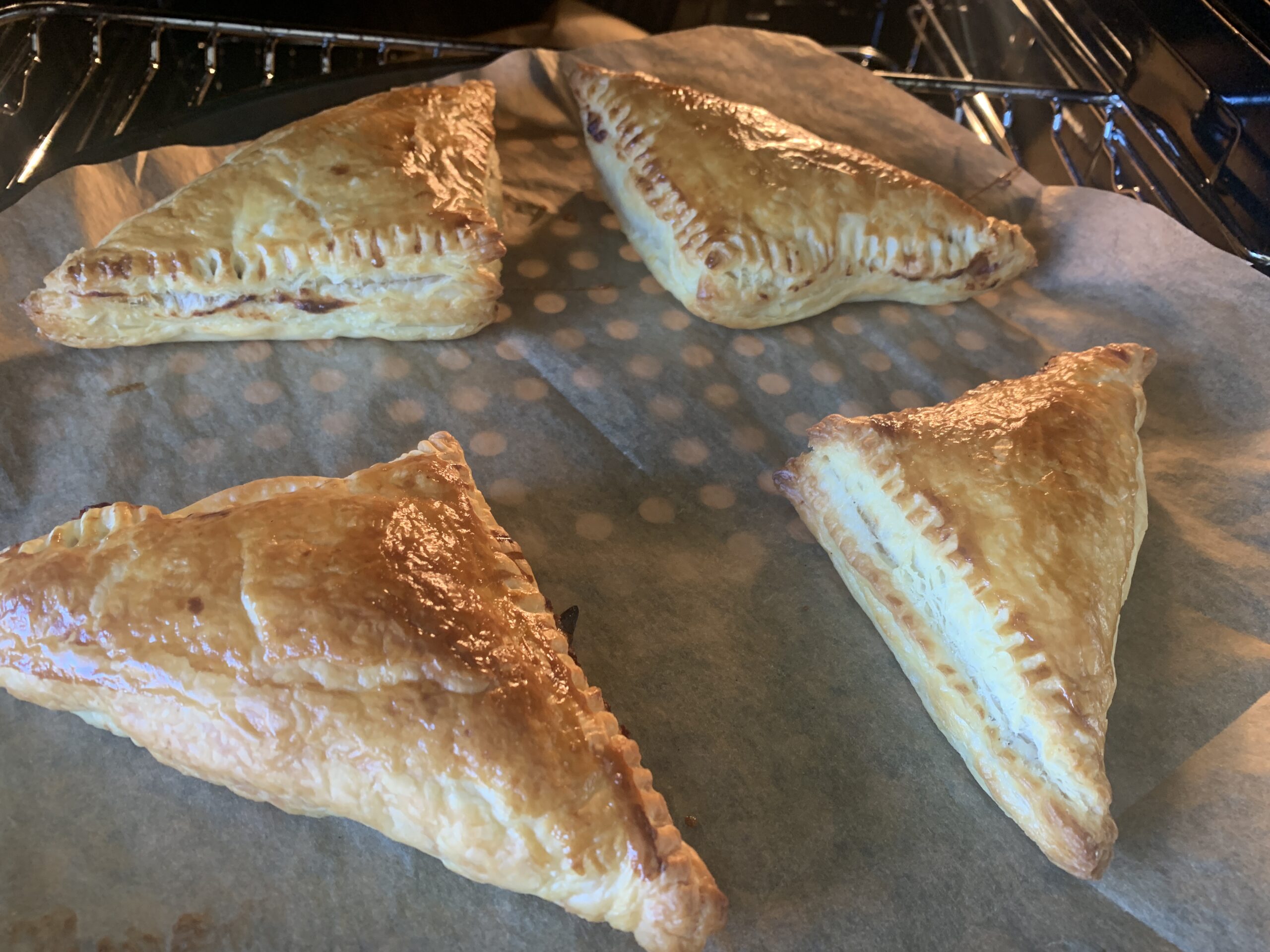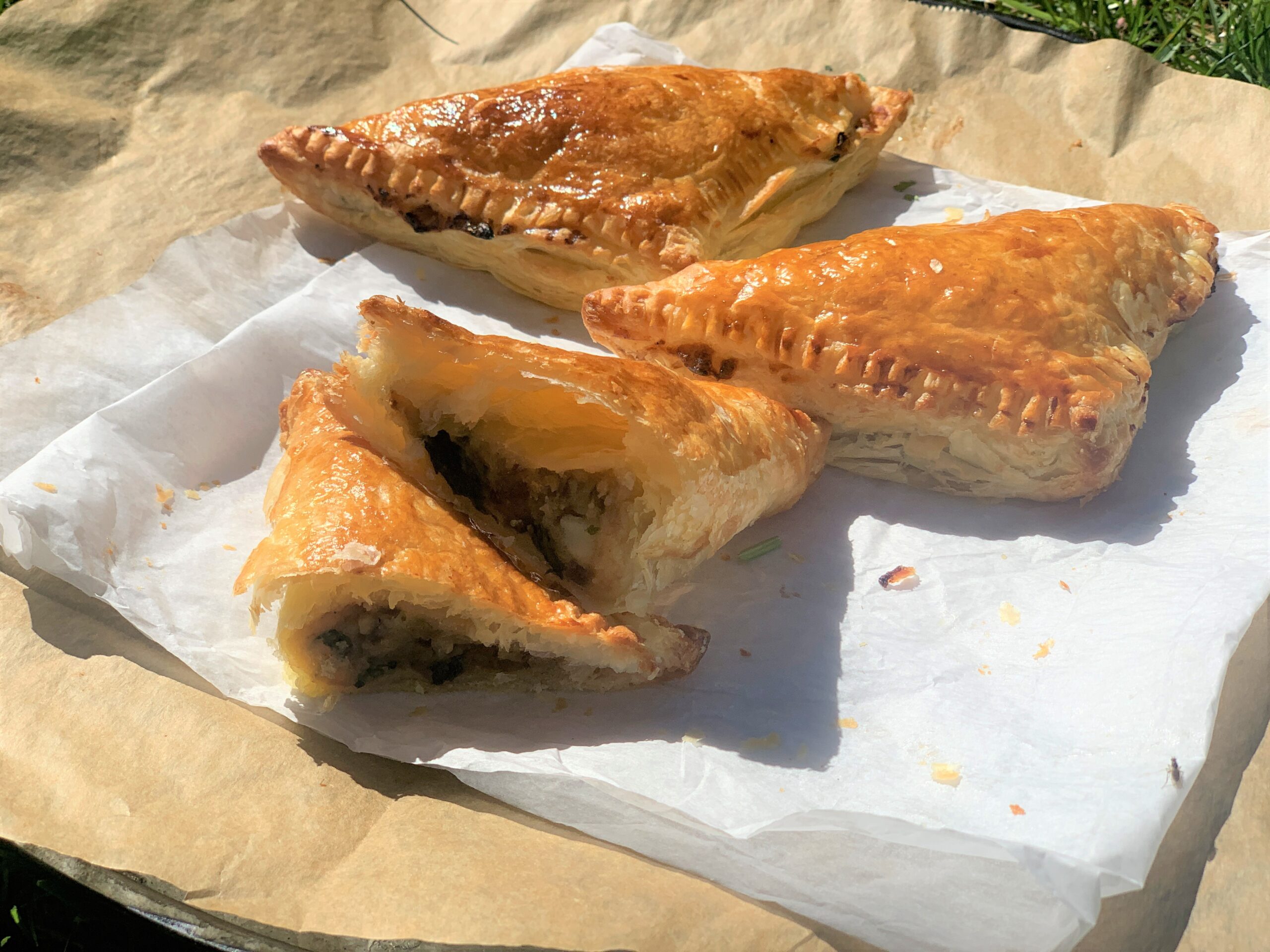 Line a baking tray with baking parchment or foil and carefully place the filled patties. Brush the patties with beaten egg (or milk) and bake in the preheated oven for 15-18 minutes or until golden brown.
Serve hot or at room temperature!