Methi Matar Malai
Methi Malai Matar is a gently spiced thick curry which is popularly cooked in North India especially Punjab. This classic Punjabi dish is full of succulent green peas and the zing of fenugreek, complemented by the spiced, creamy and fragrant sauce.
The Punjab region in India has always relied heavily on local seasonal produce like fresh vegetables and dairy and it is no wonder that the Methi Matar Malai is an epitome of Punjabi style of cooking. It is usually enjoyed during winters due to the availability of the ingredients and the creaminess of the dish. Saying that, it can be enjoyed anytime of the year!
The unique combination of methi, matar and malai together with addition of onion, garlic, cashew nuts and spices makes an awesome flavourful dish. The origins of Methi Matar Malai are lost in the mists of time, but it has long been a family favourite as a mild and healthy meal for children as it is stuffed of iron-rich methi and protein-packed cashew nuts.
Methi (fenugreek) is a green leafy vegetable like spinach grown in countries across the globe, but the majority is cultivated and consumed in India. Methi leaves have a light, sweet aroma with a mild grassy, and slightly bitter flavour with notes of fennel. The health benefits of fenugreek are uncountable, commonly used to reduce inflammation inside the body, help improve blood sugar, and to help reduce digestive problems. Methi contains many powerful antioxidants which have great health benefits. Methi is also laced with iron, copper, vitamin C, potassium, fibre, and manganese.
The most complex part of the recipe is getting rid of most of the bitterness from the fenugreek. The finished dish should keep a hint of bitterness to balance out the sweetness of the peas, cream and spices, but not enough to overpower it.
This is a versatile dish which can be served with any Indian bread or rice. Perfect flavour combinations and healthy dish.
Ingredients
1 cup finely chopped fenugreek leaves
1 teaspoon salt
1 cup peas
1 teaspoon oil
For Paste
1 cup finely sliced onions
7-8 garlic cloves
1 inch ginger julienne
2 green chilies slit length wise
½ cup cashew nuts
1 teaspoon oil
1 inch cinnamon stick
1 black cardamom
1 clove
½ cup yoghurt
For Gravy
1 tablespoon oil
2 teaspoons butter
1 finely chopped onion
1 teaspoon salt
1 teaspoon turmeric powder
1 teaspoon red chili powder
1 teaspoon coriander powder
1 teaspoon garam masala
1 teaspoon kasuri methi
2 tablespoons cream
Directions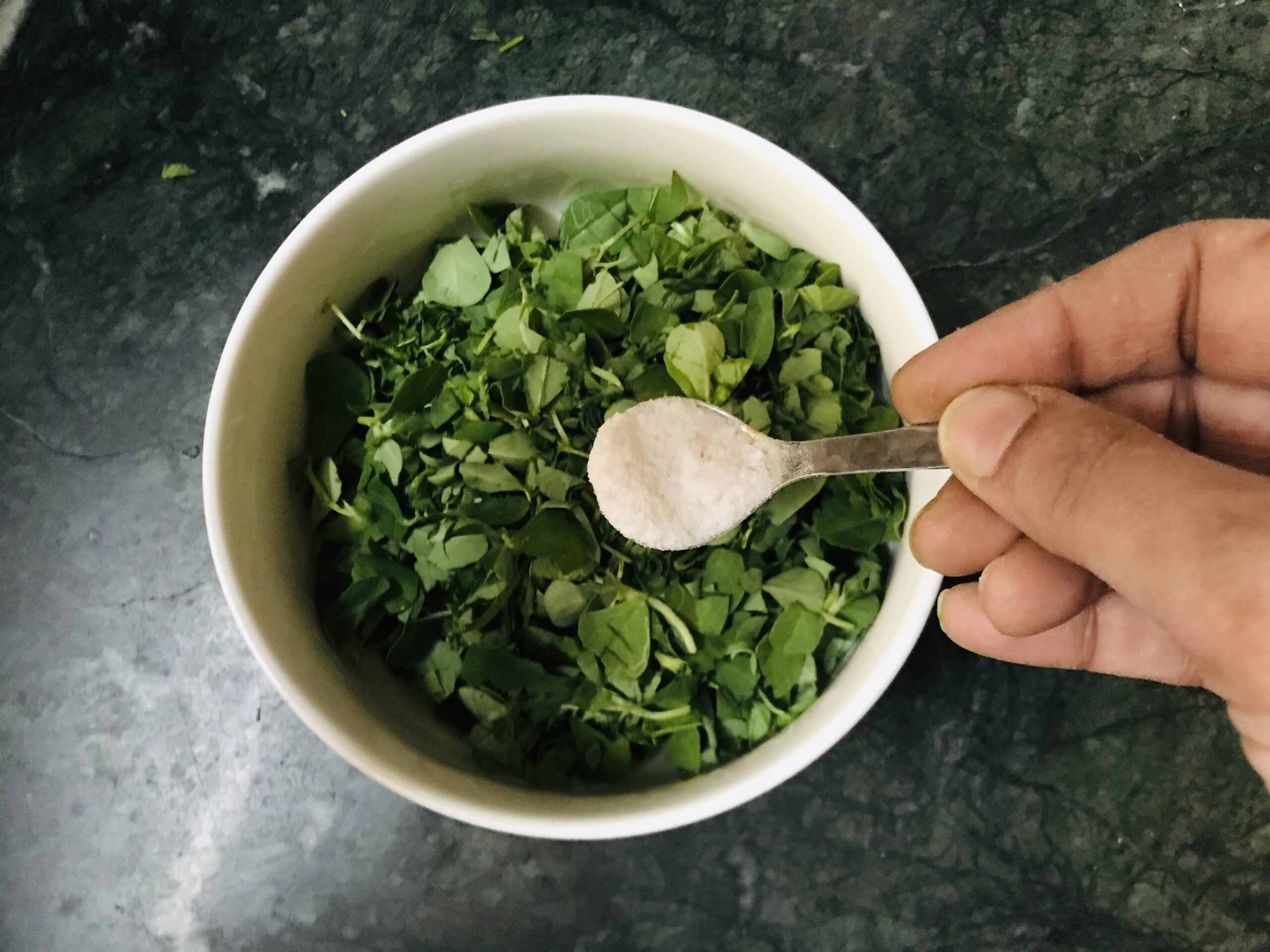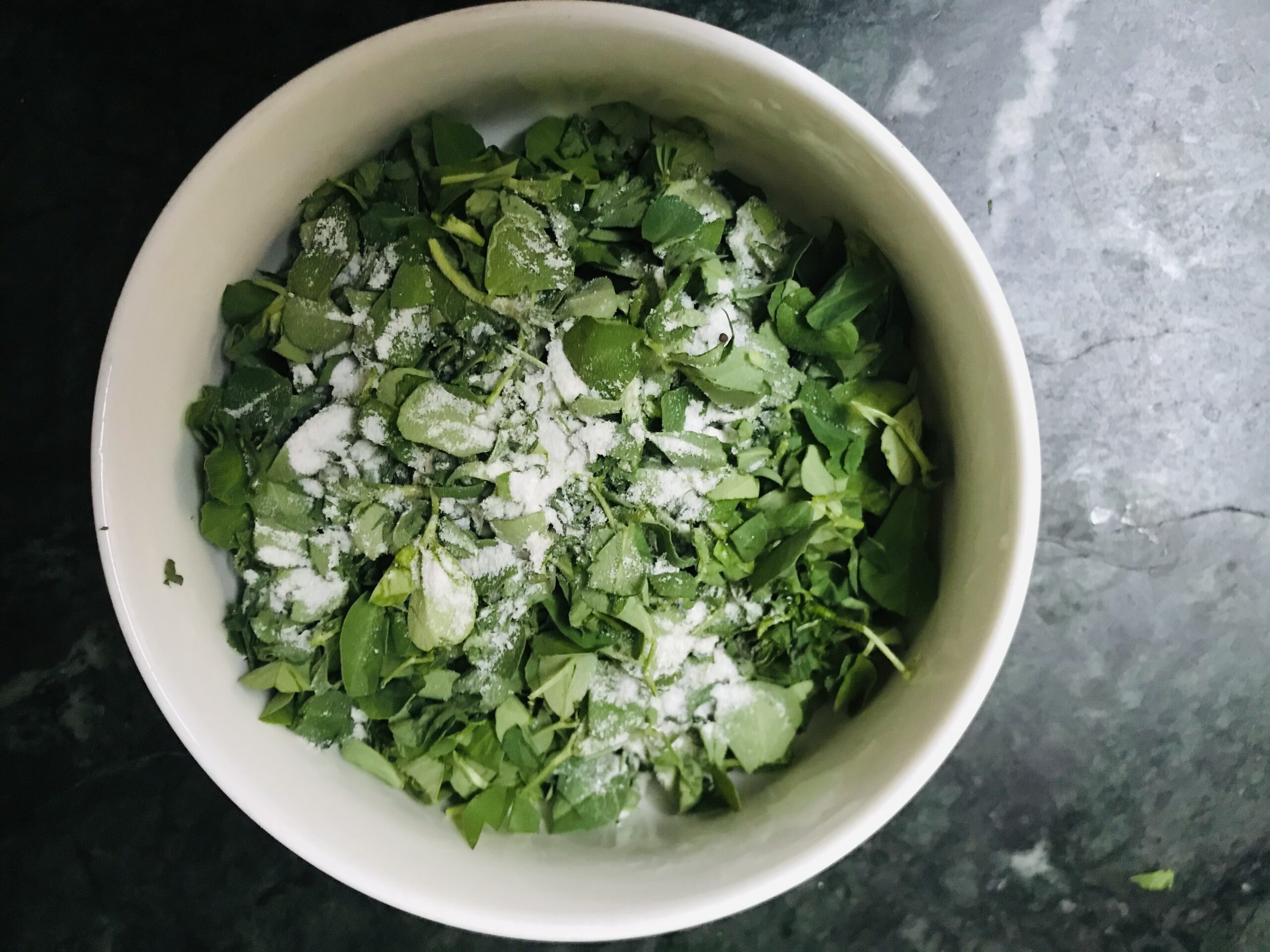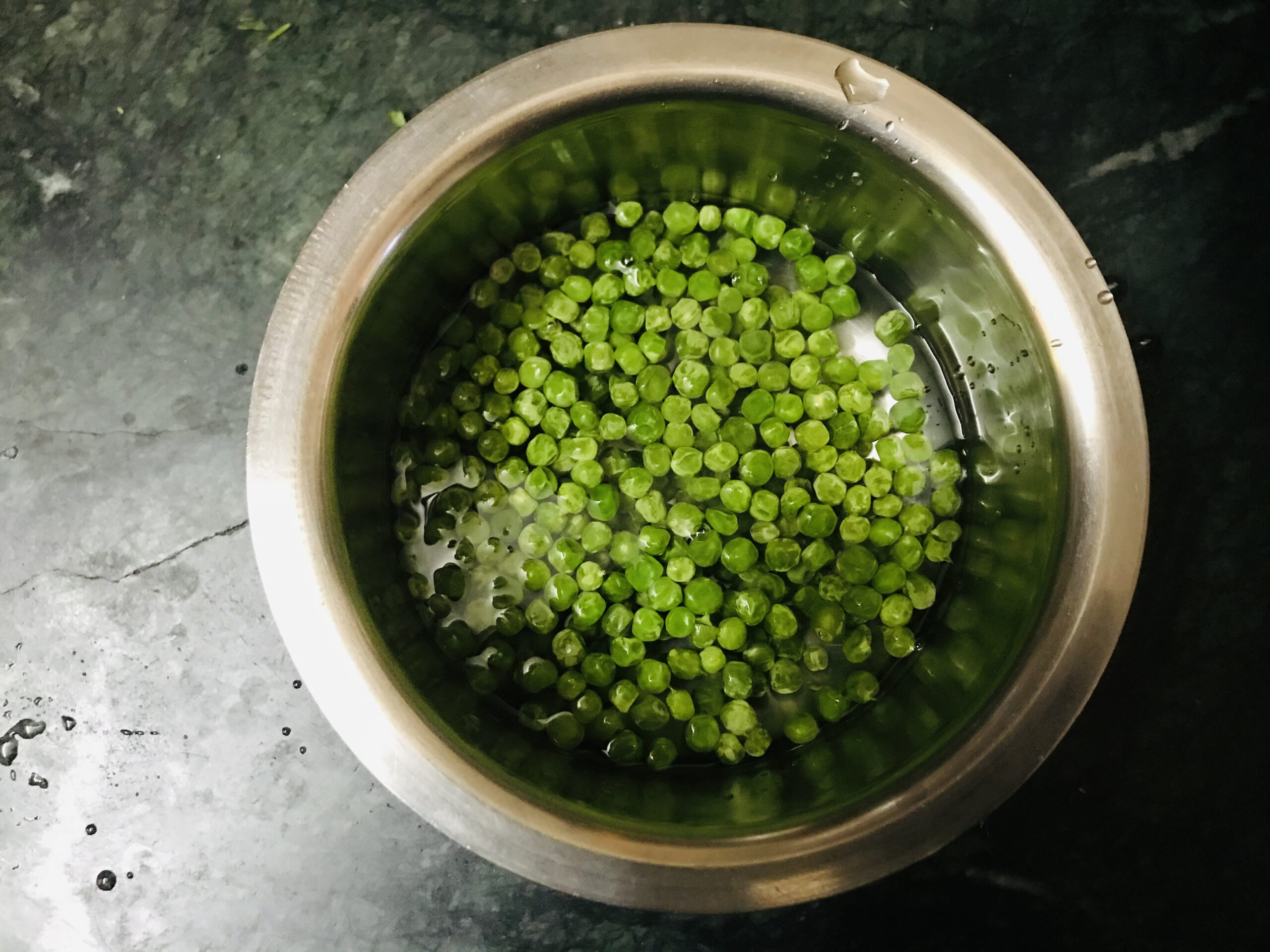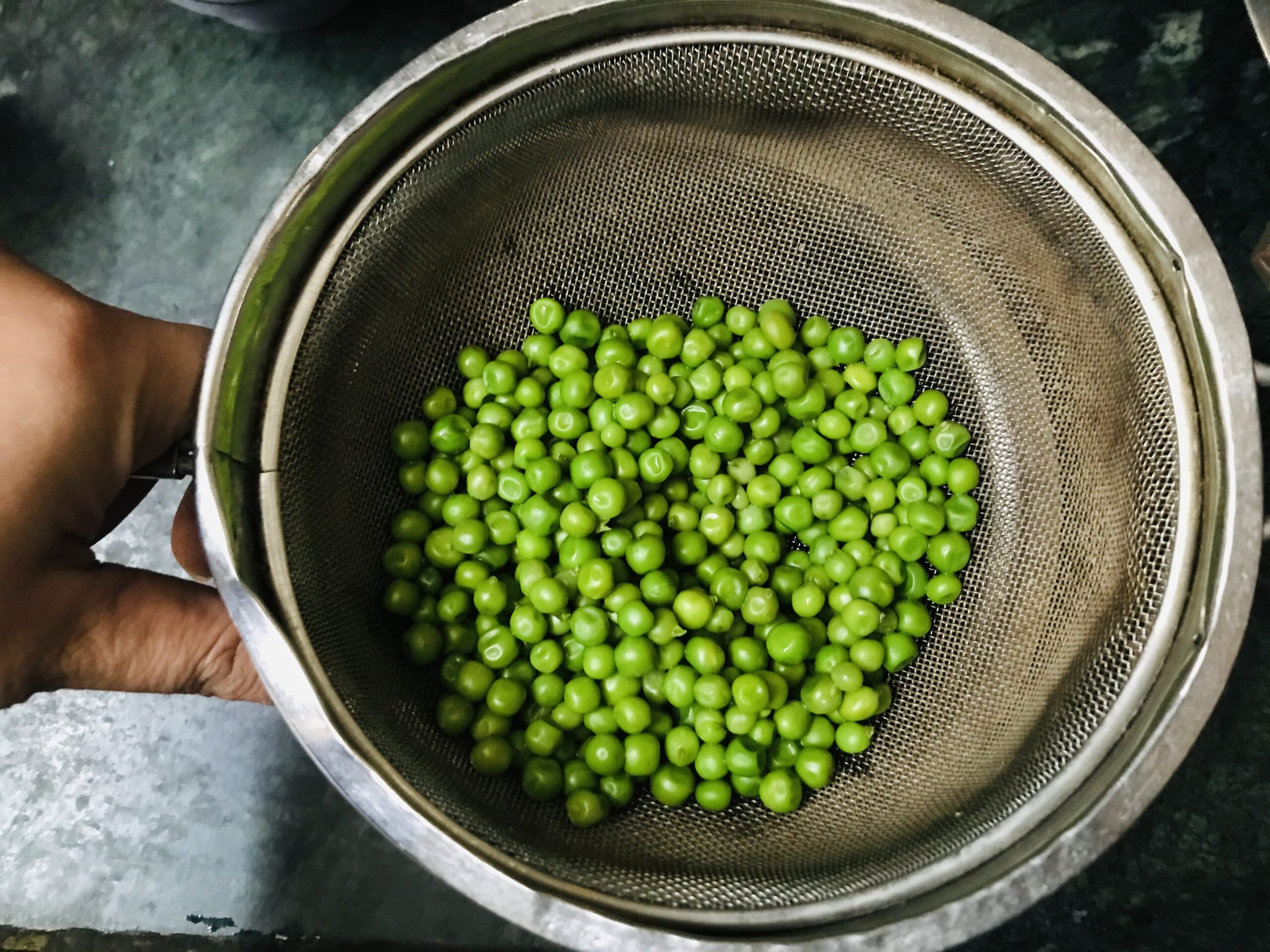 Wash the fenugreek leaves. Add 1 teaspoon salt and leave it aside for 10 minutes. This helps in removing the bitterness from the leaves.
Boil the peas in 2 cups of water for 5 minutes. Drain the peas and keep them aside.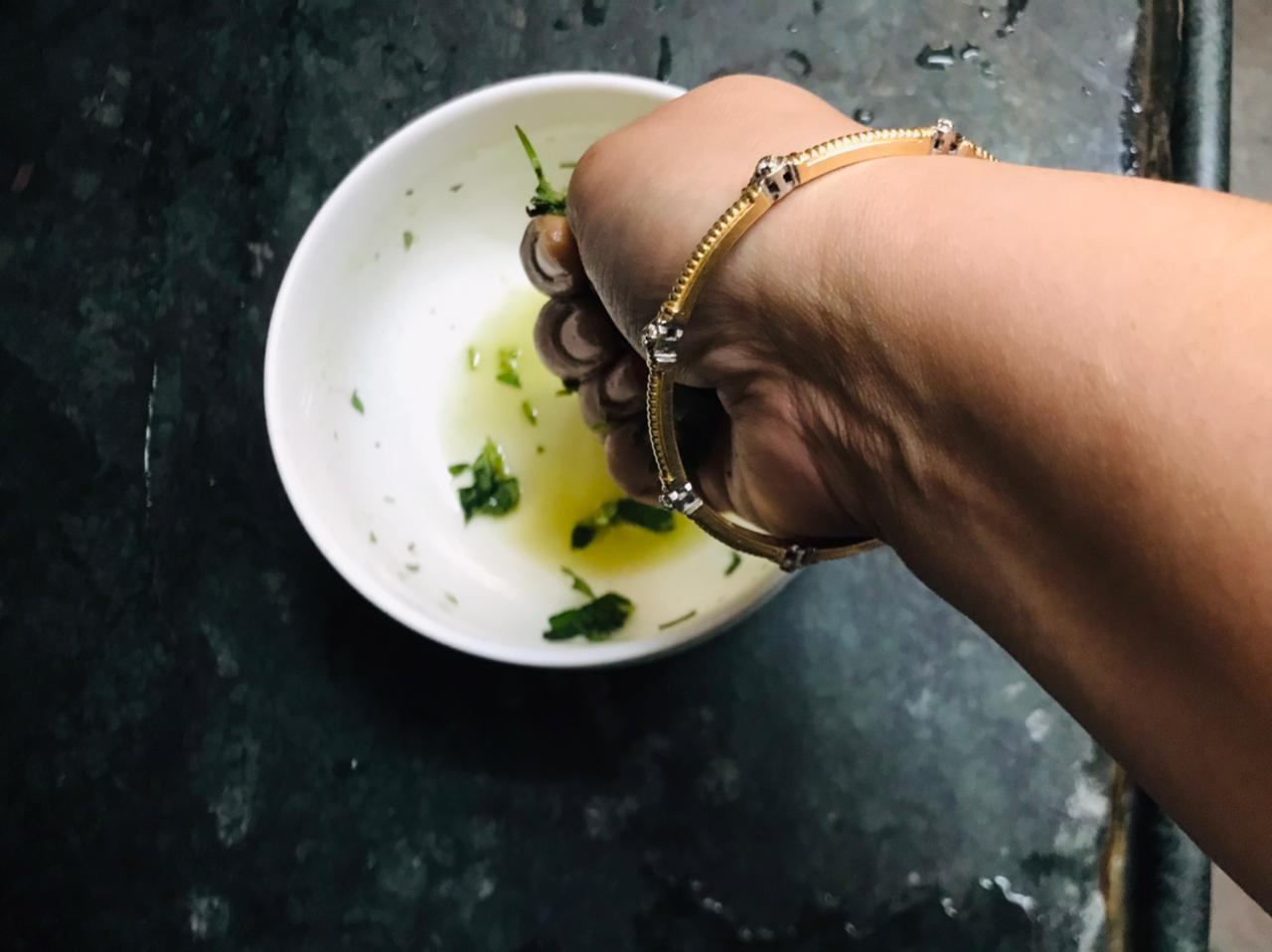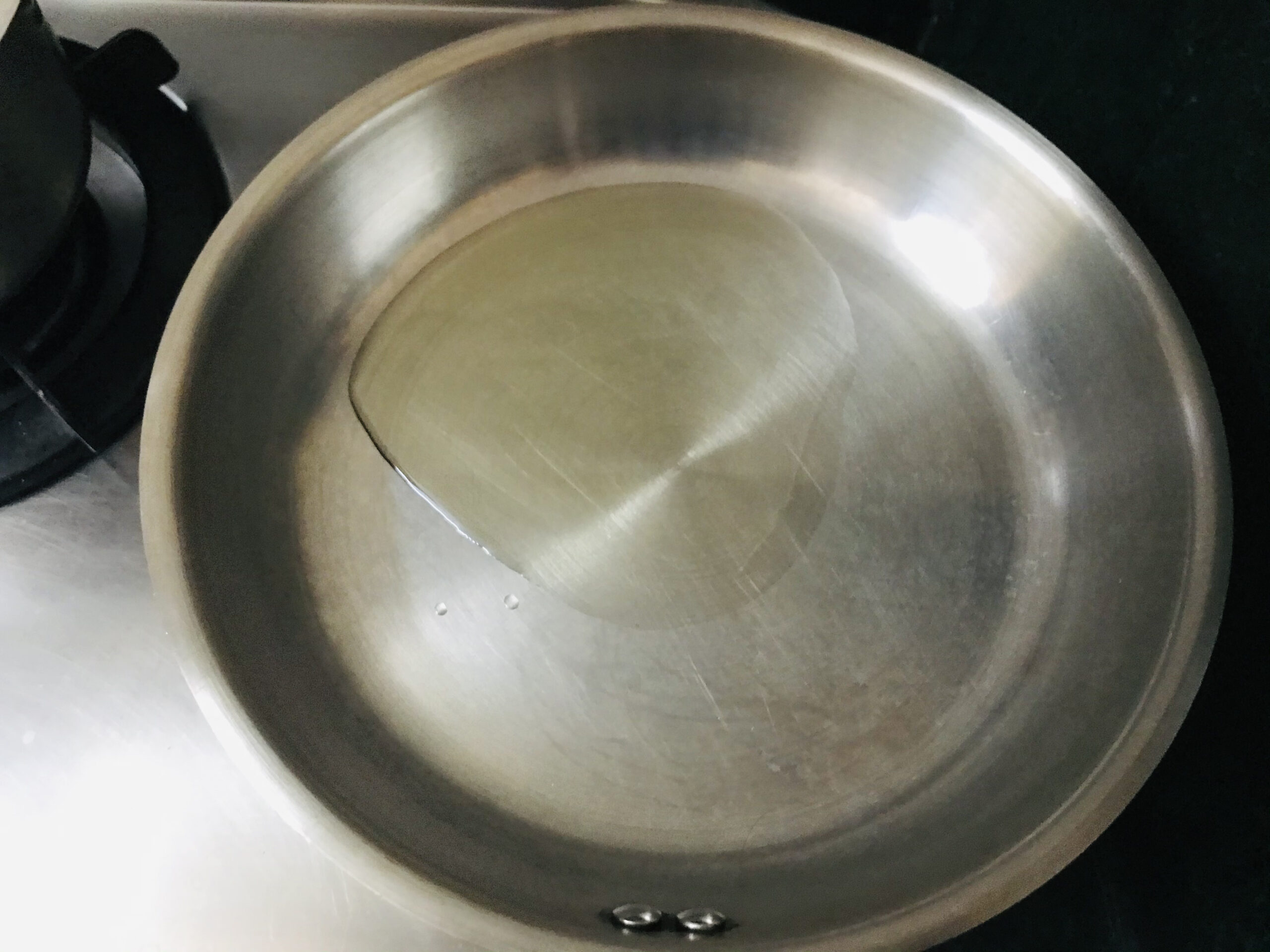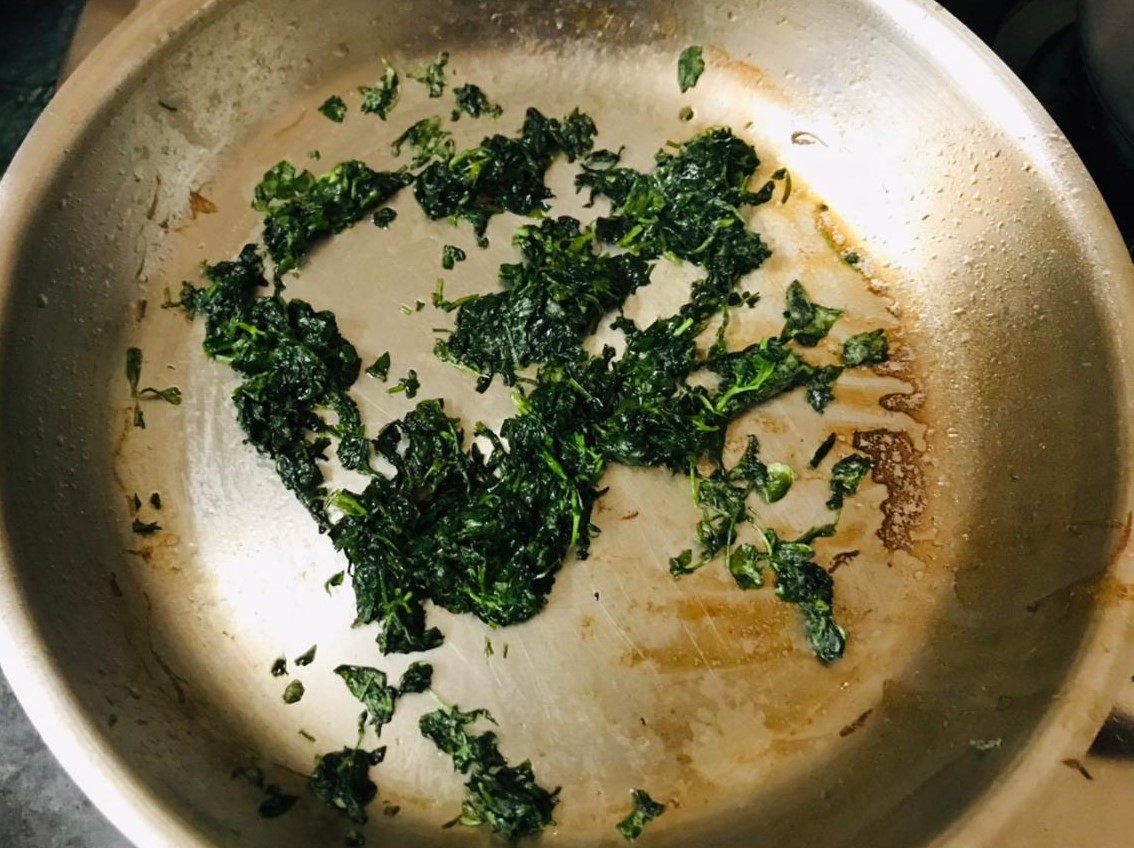 After 10 minutes, gently squeeze the salted fenugreek leaves to drain any excess water.
Heat 1 teaspoon oil in a pan. Add the fenugreek leaves and sauté for 2-3 minutes. Next add the boiled peas and mix. Switch off the heat and keep it aside.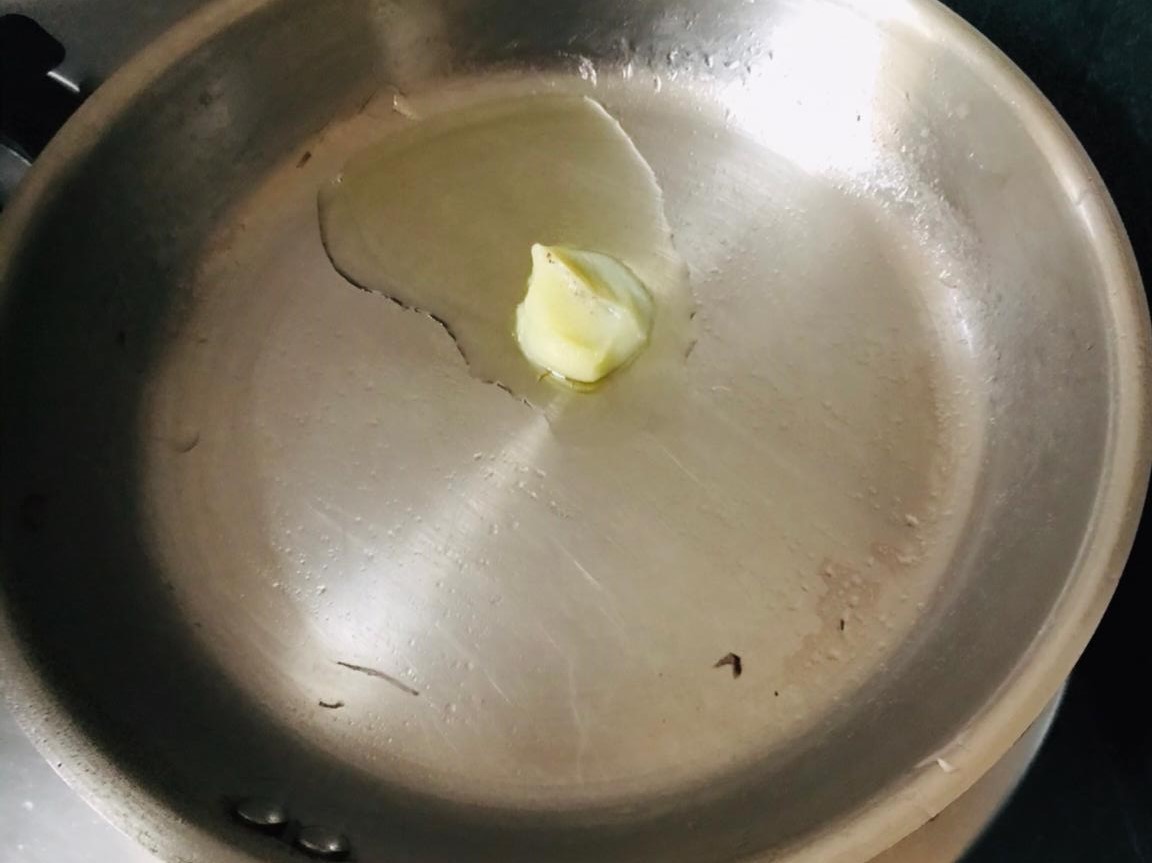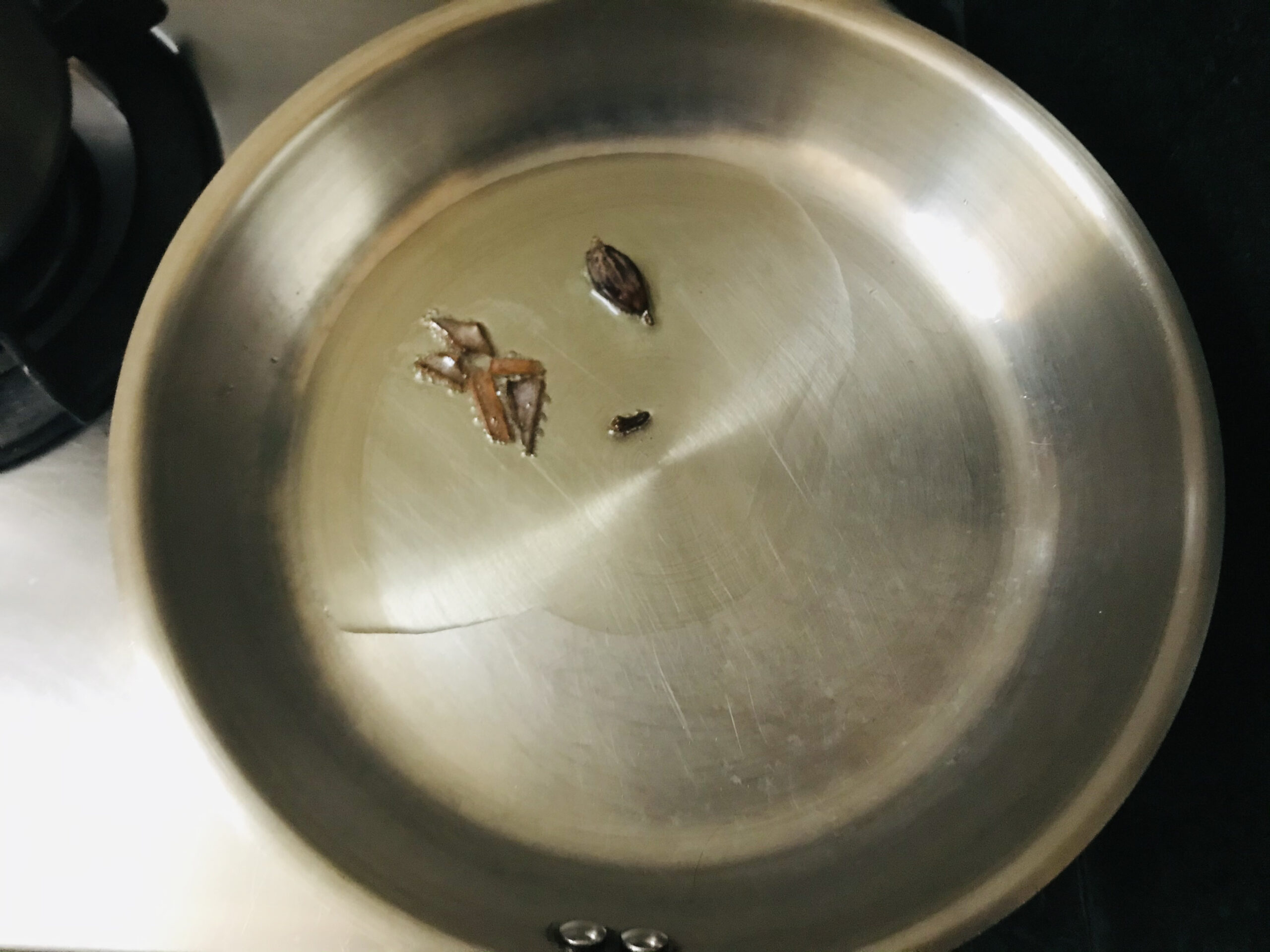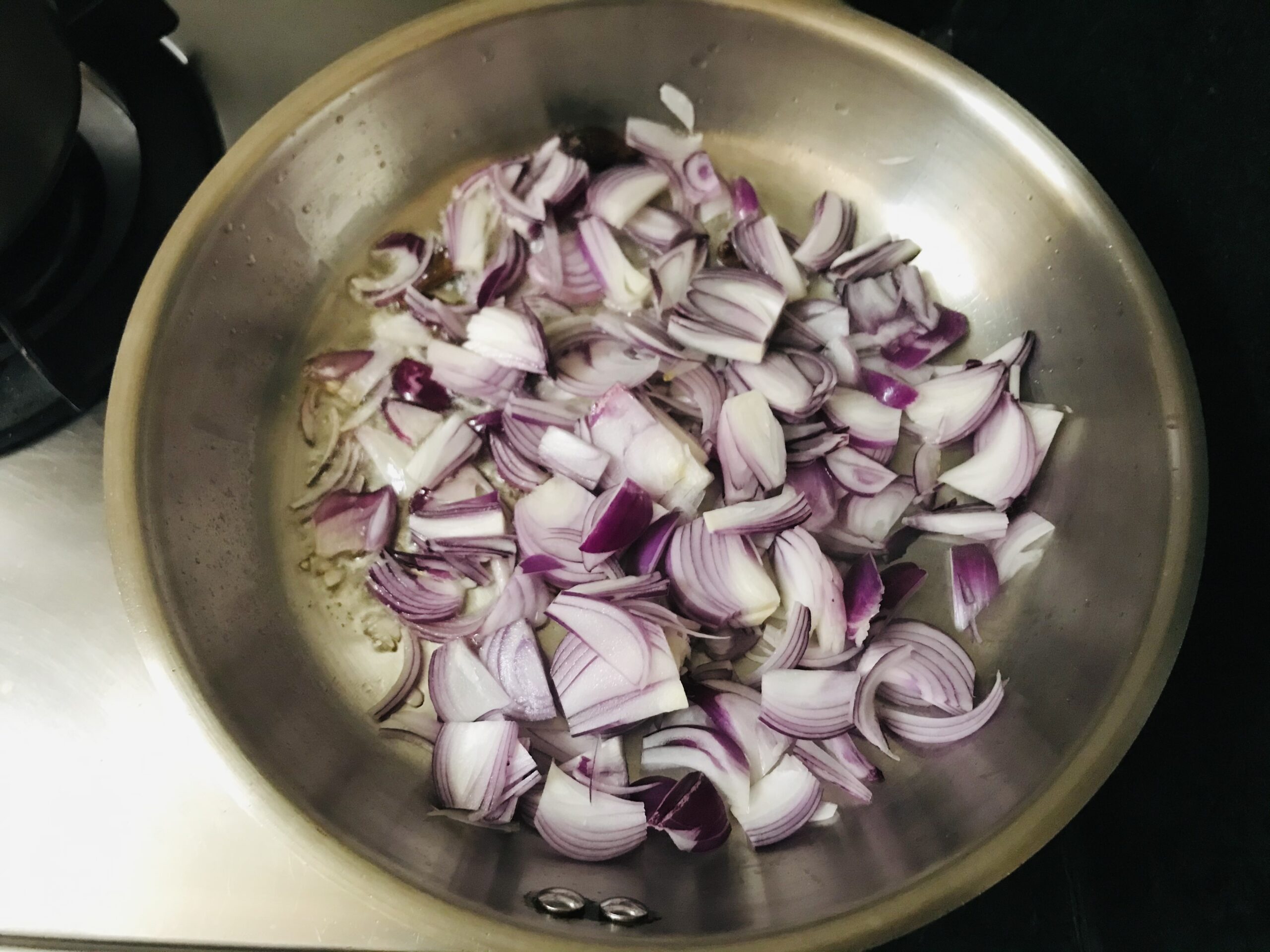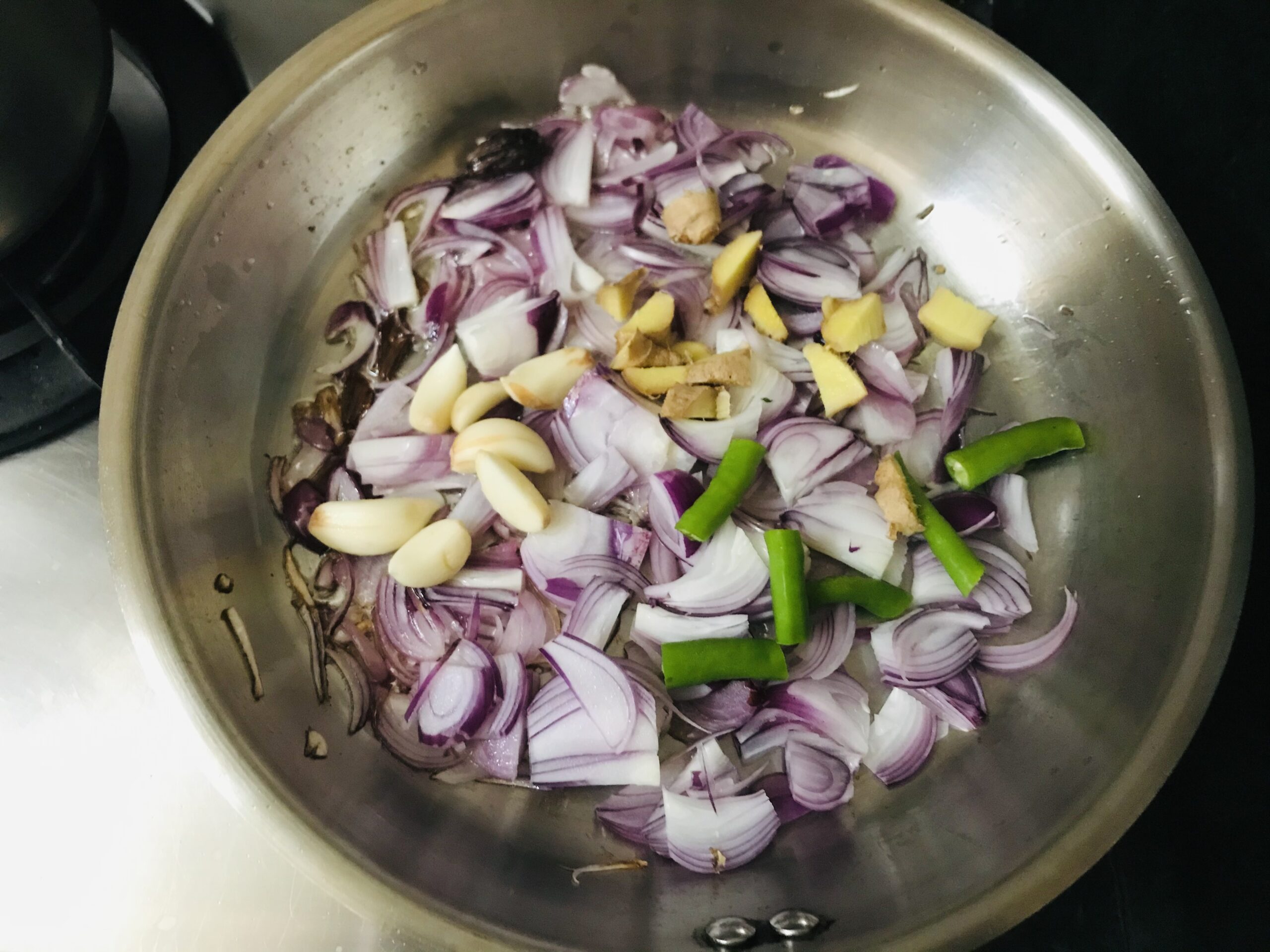 Heat oil and add the cinnamon sticks, black cardamom, clove, onions, ginger, green chili, and garlic. Sauté until the onion becomes translucent.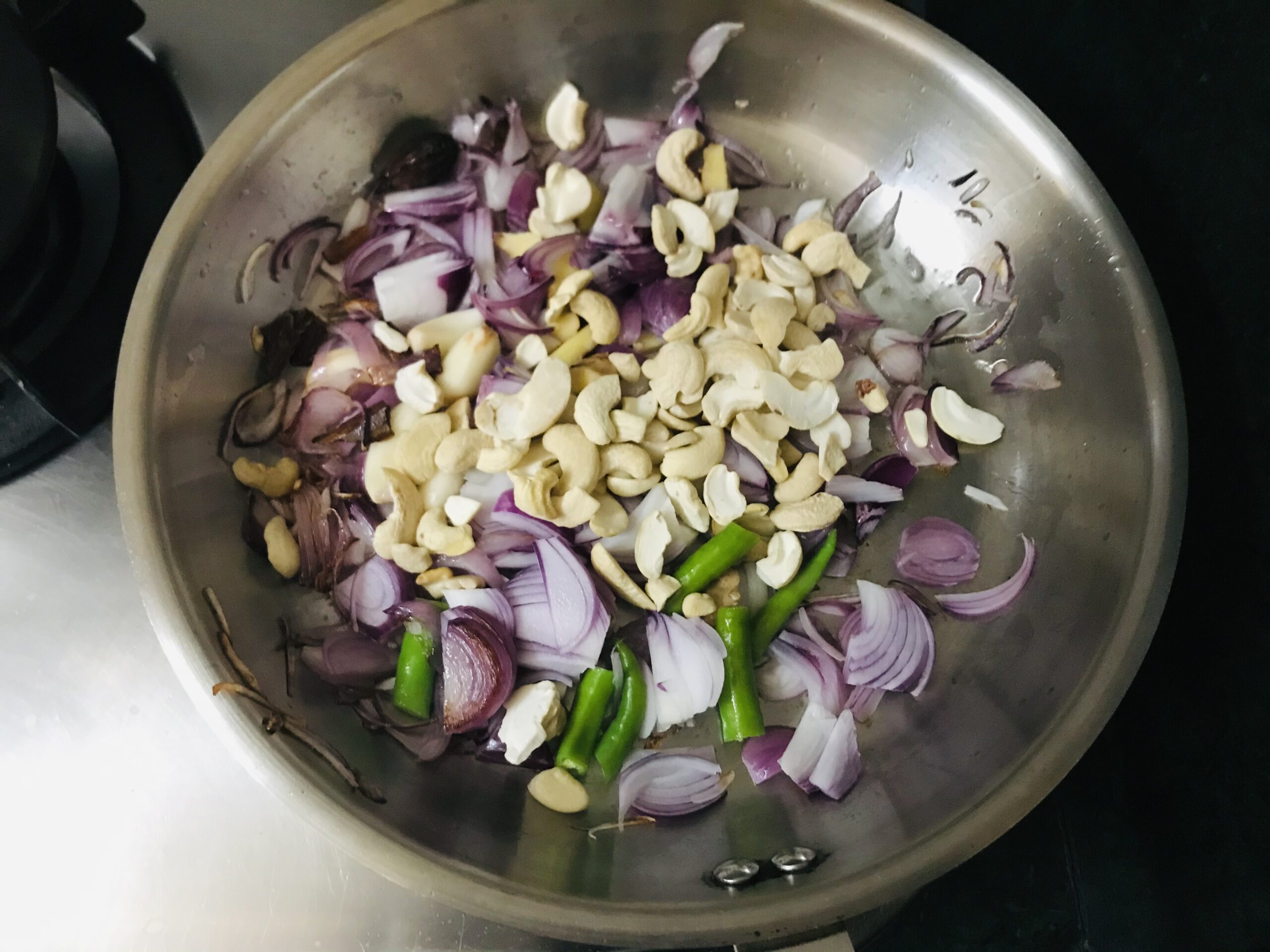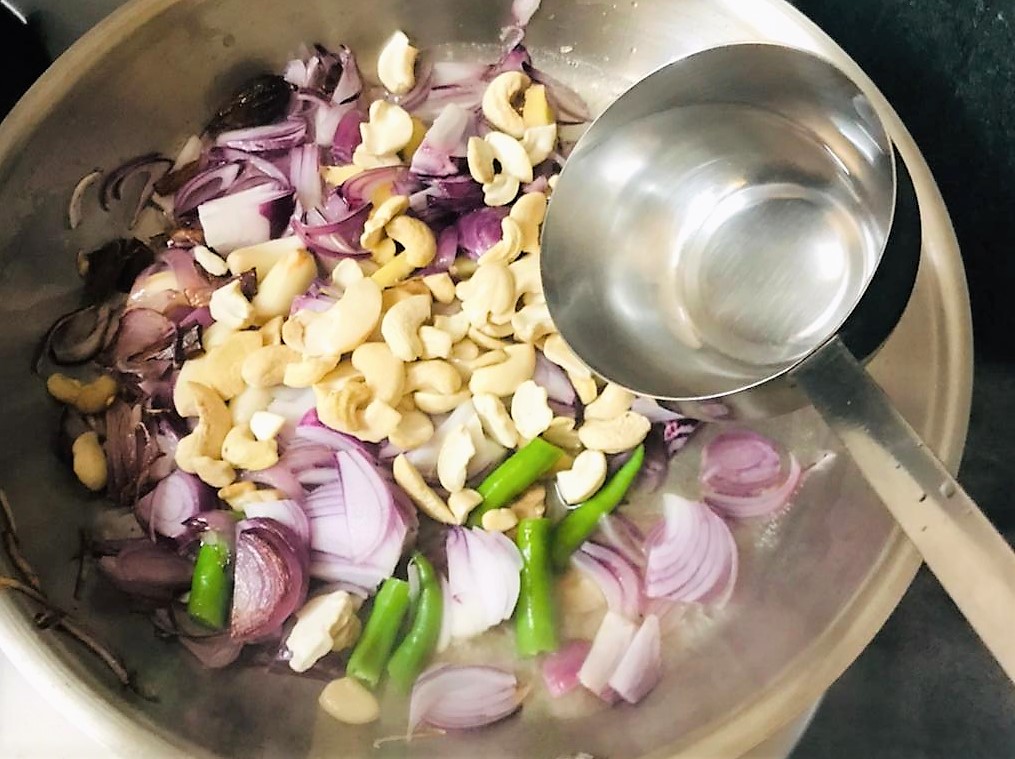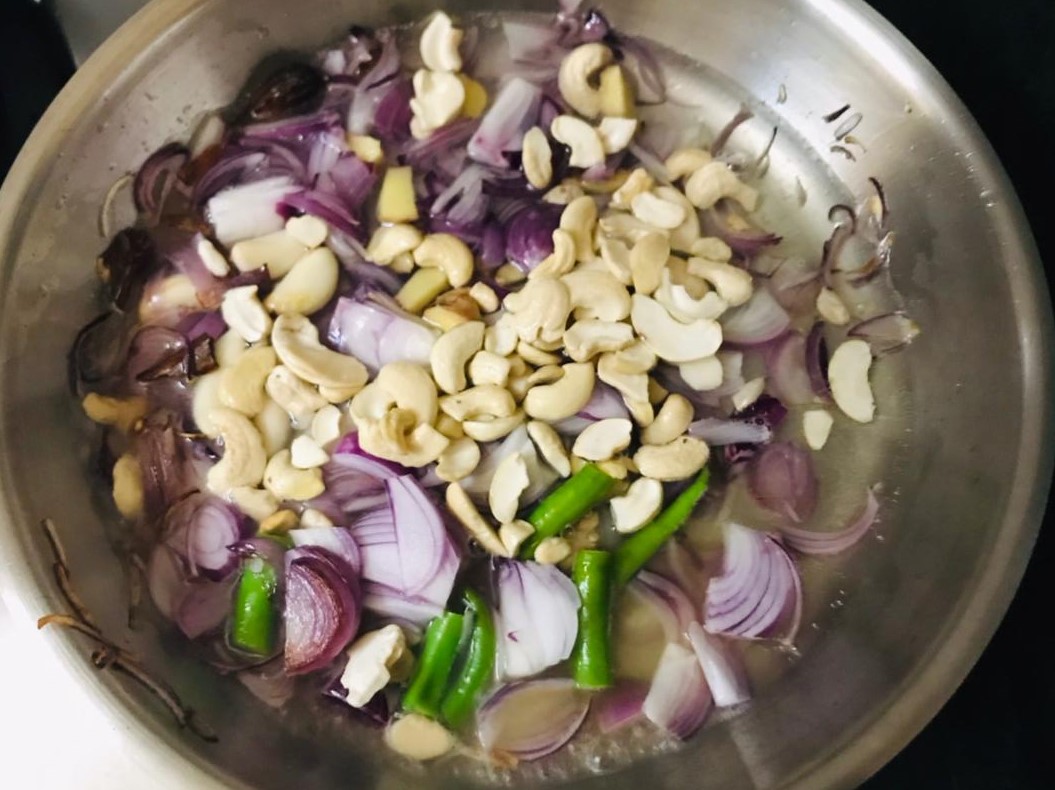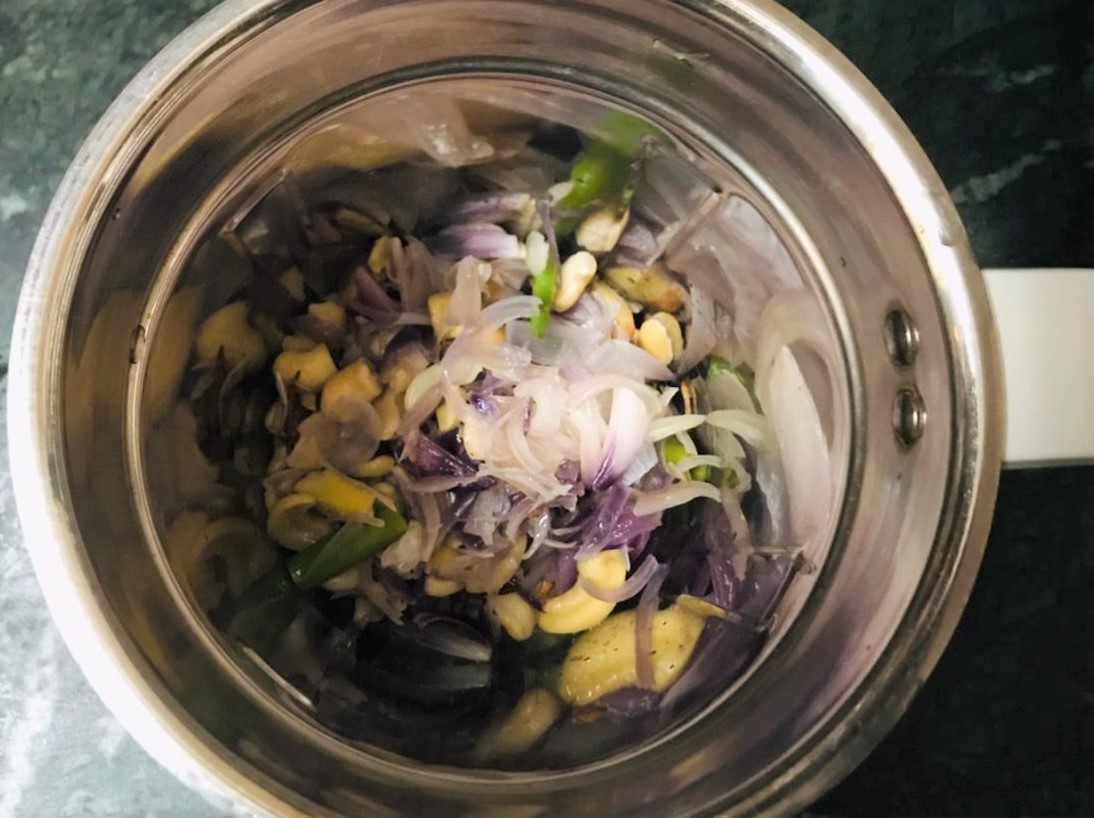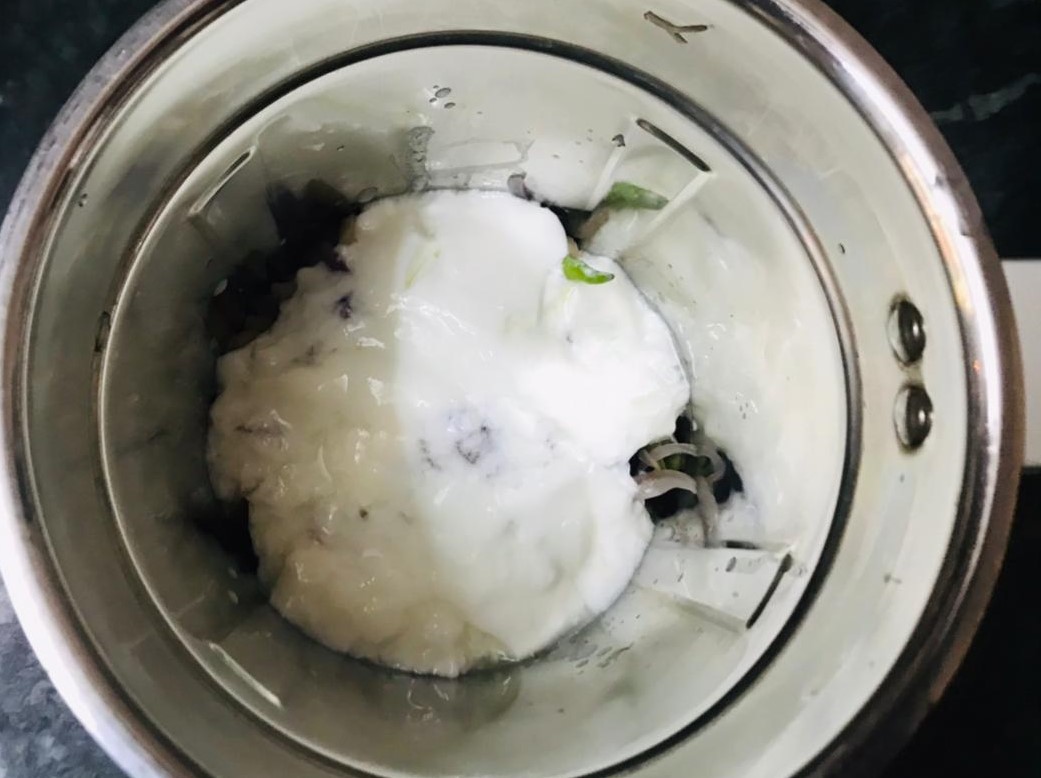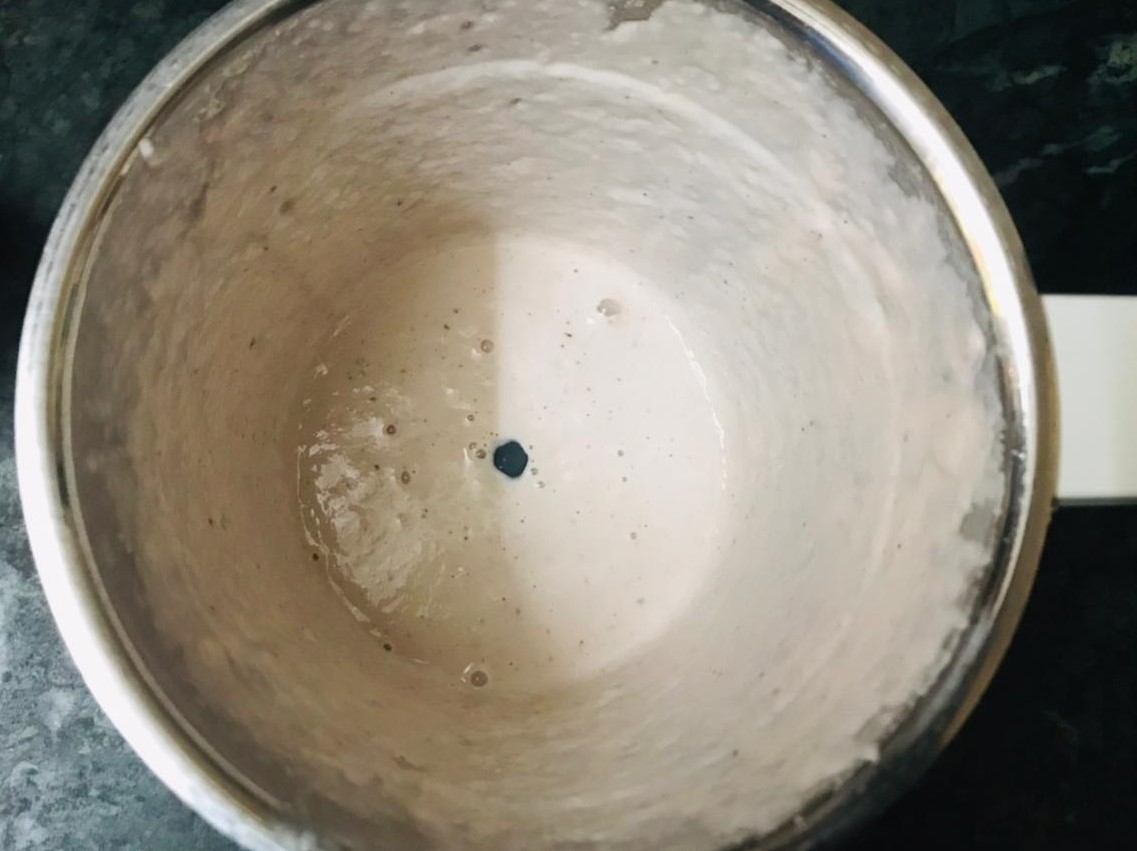 Next add the cashew nuts and 2 cups of water. Cook for 8-10 minutes on medium heat and then switch off the heat and keep it aside to cool.
Remove the whole spices (cinnamon sticks, black cardamom and clove) and add the yoghurt. Grind the ingredients to a fine paste.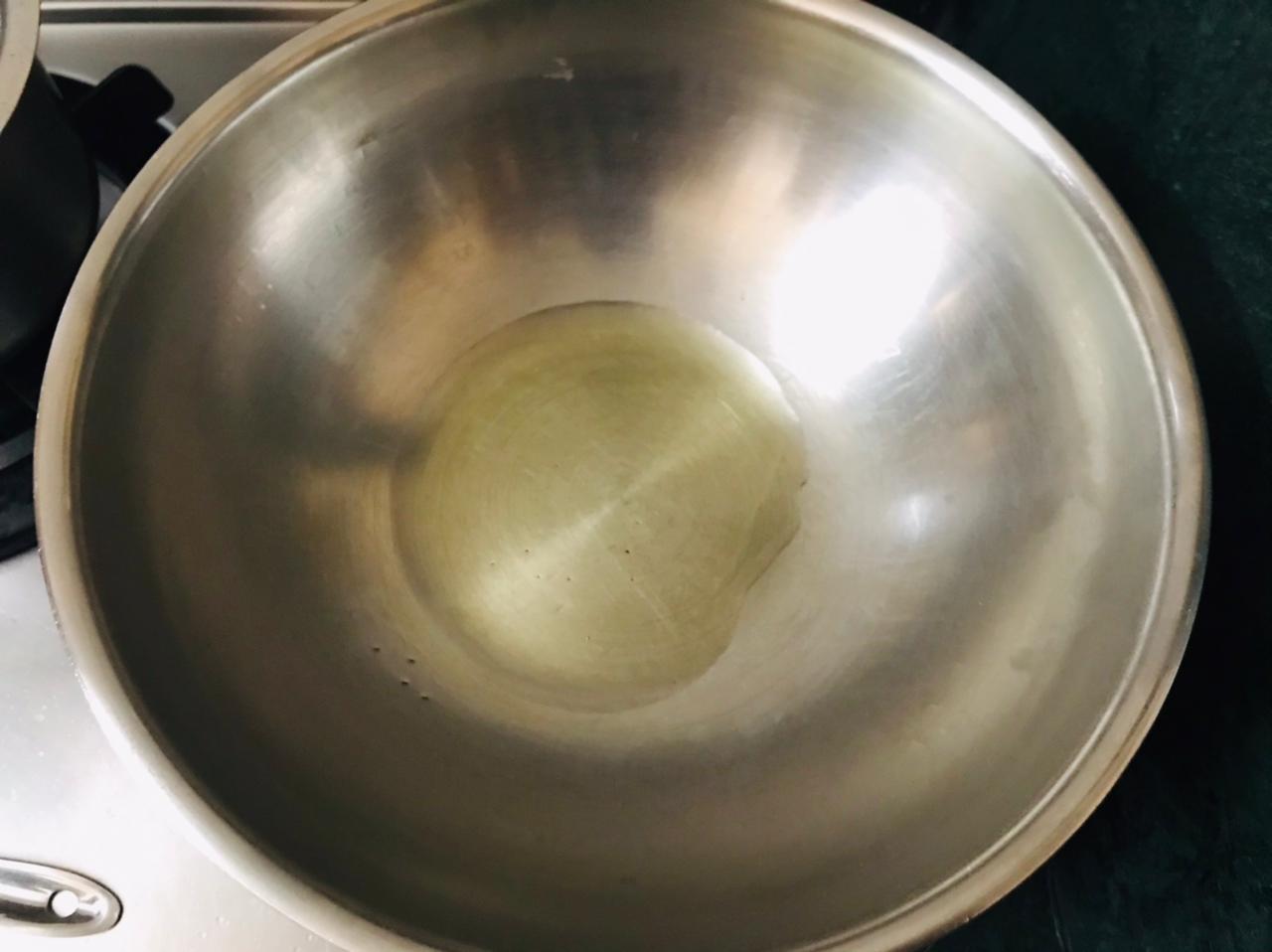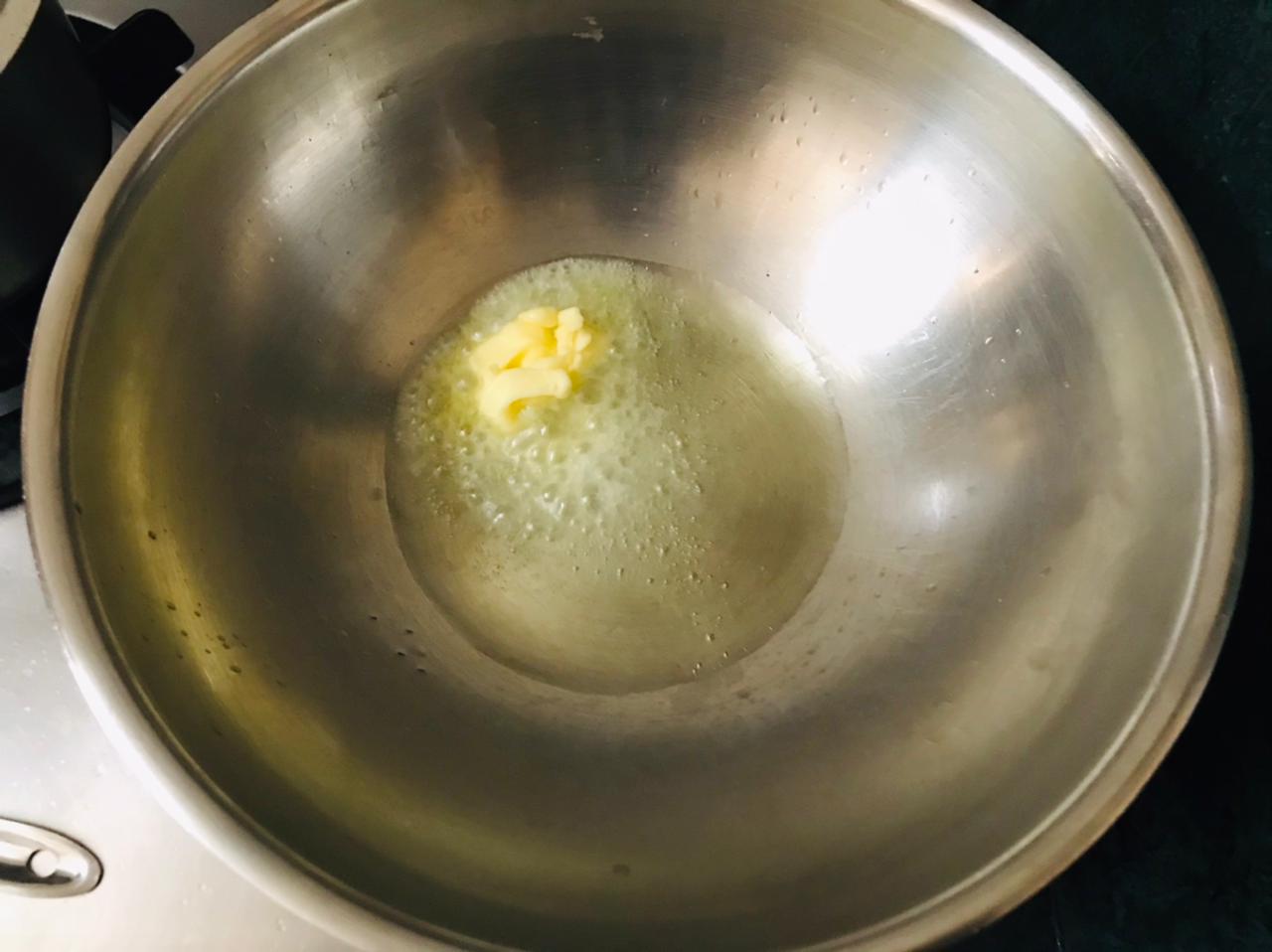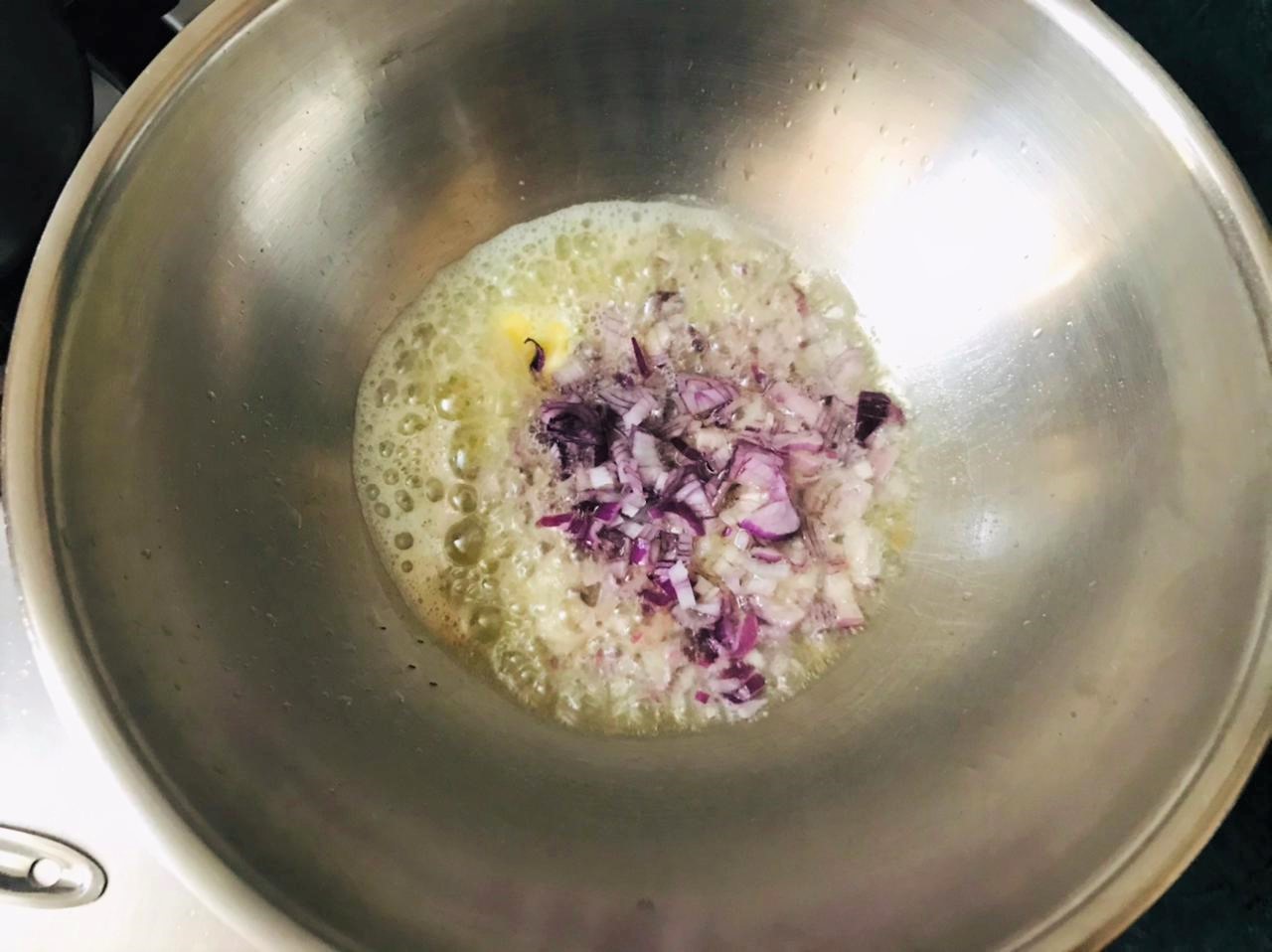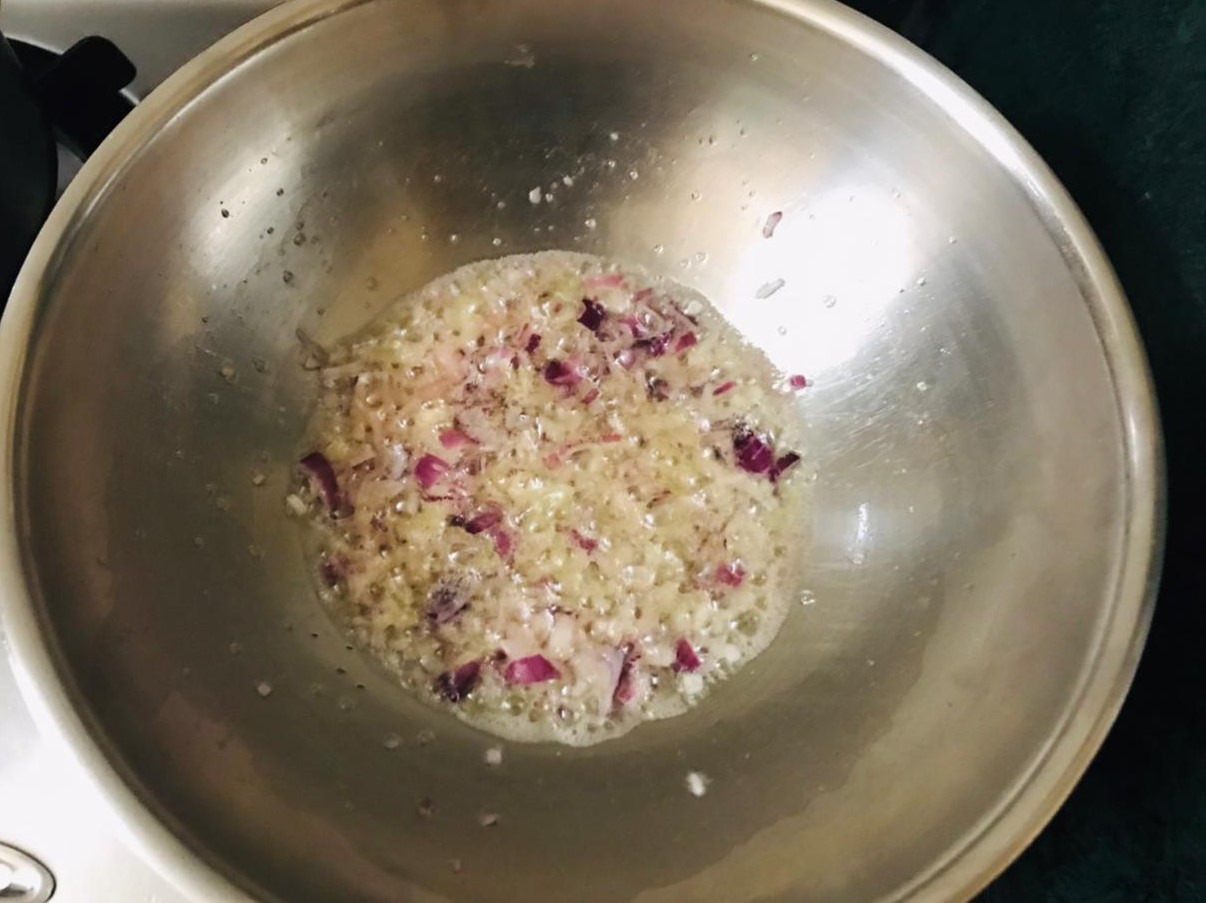 Gravy
Heat oil and butter in a pan and add the onions and sauté for 4-5 minutes on medium heat until the onions turn translucent.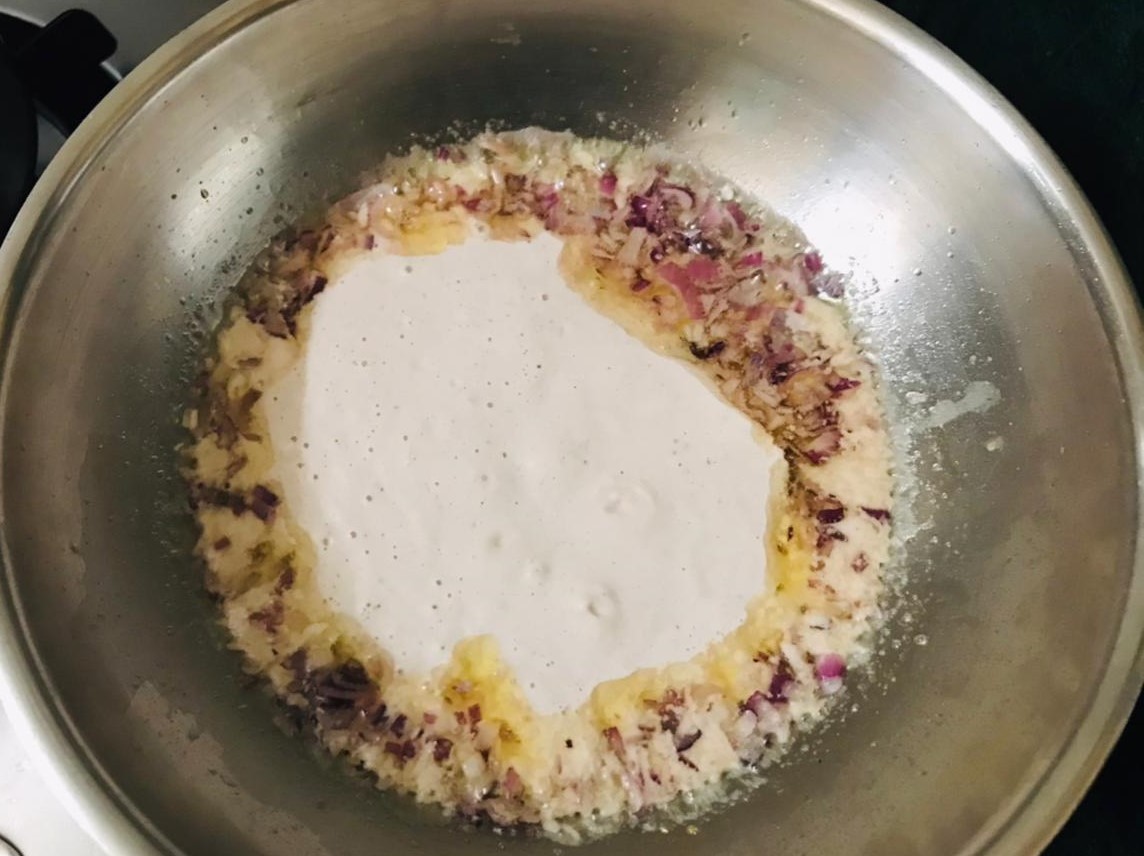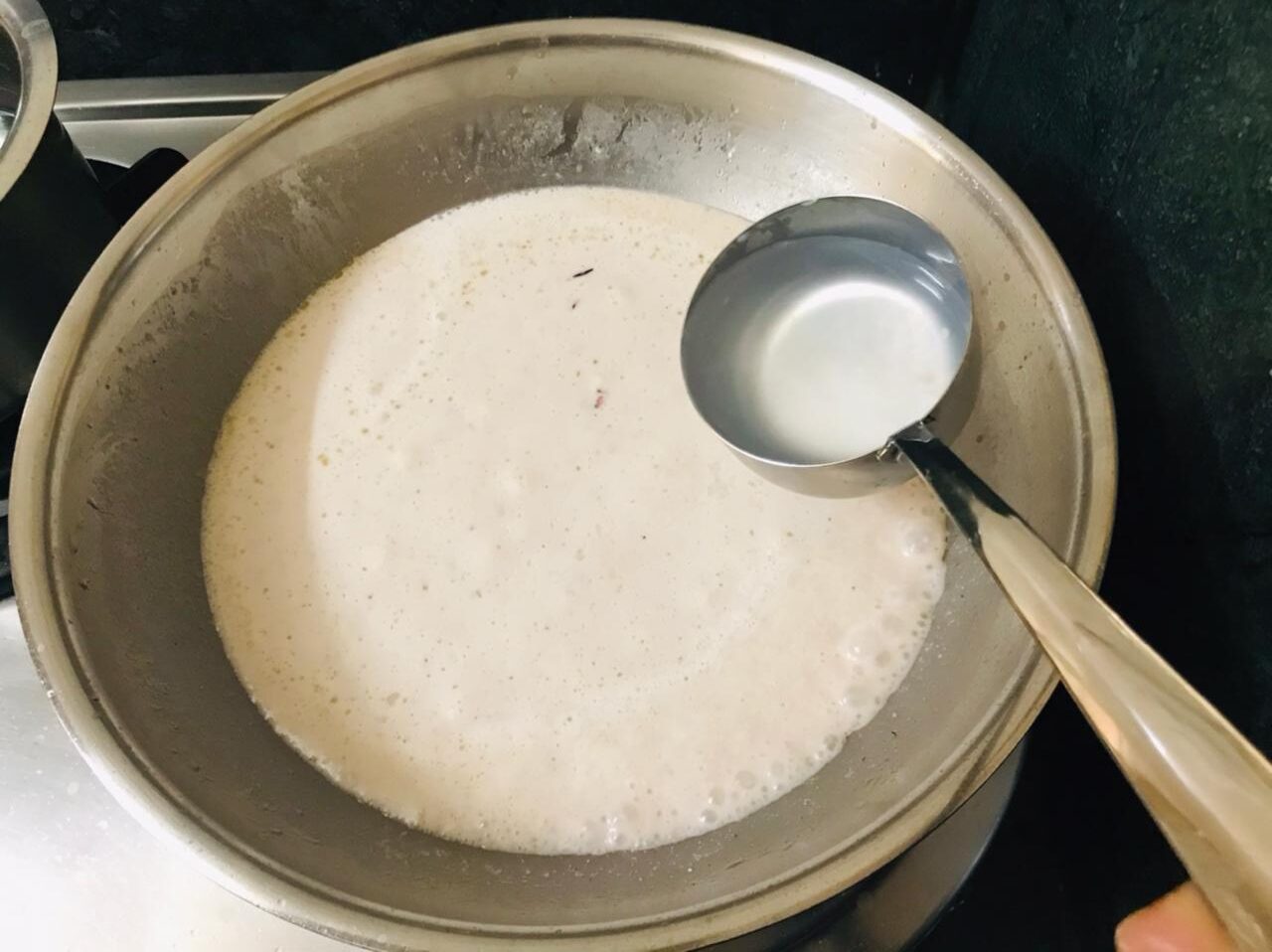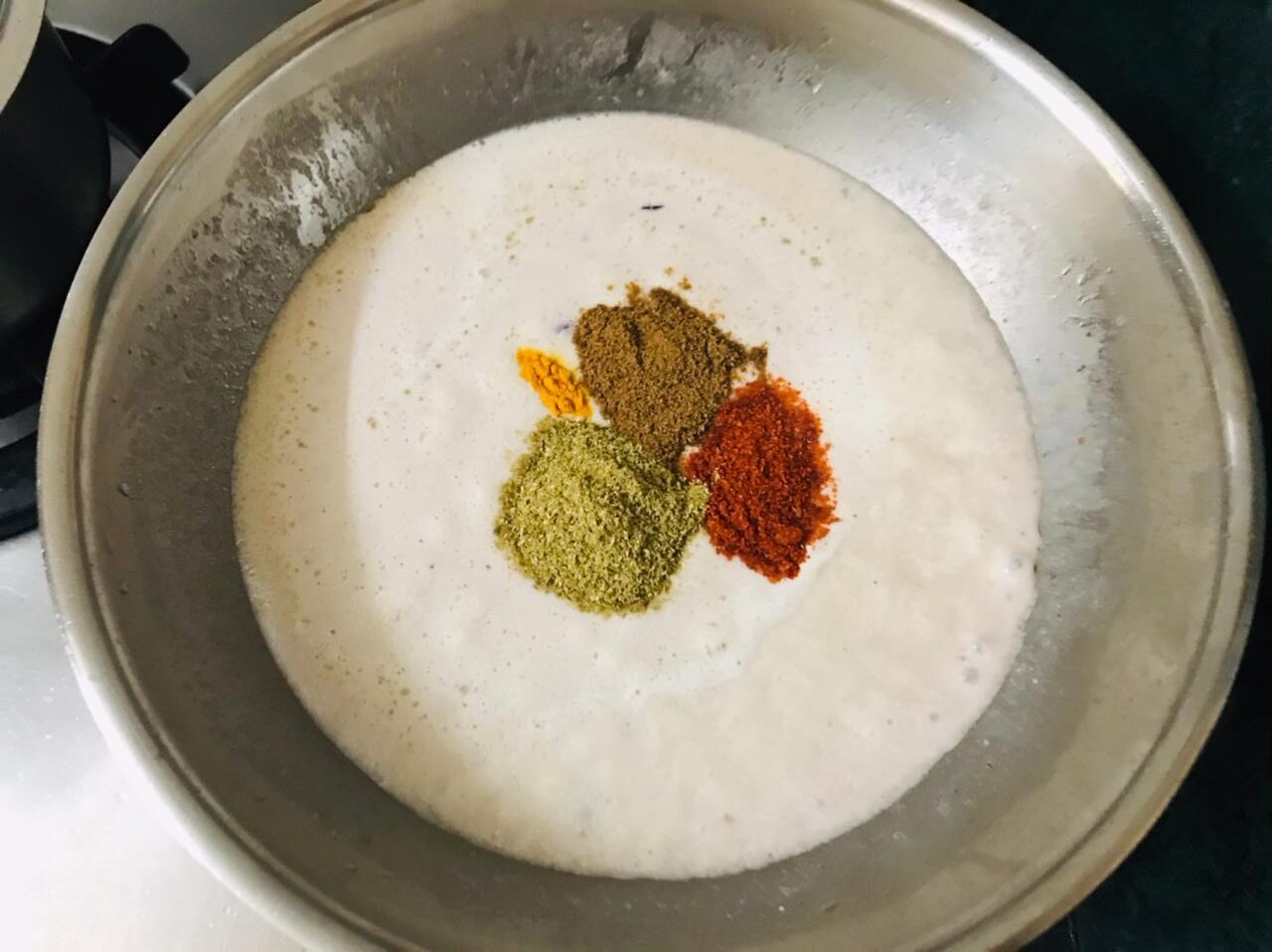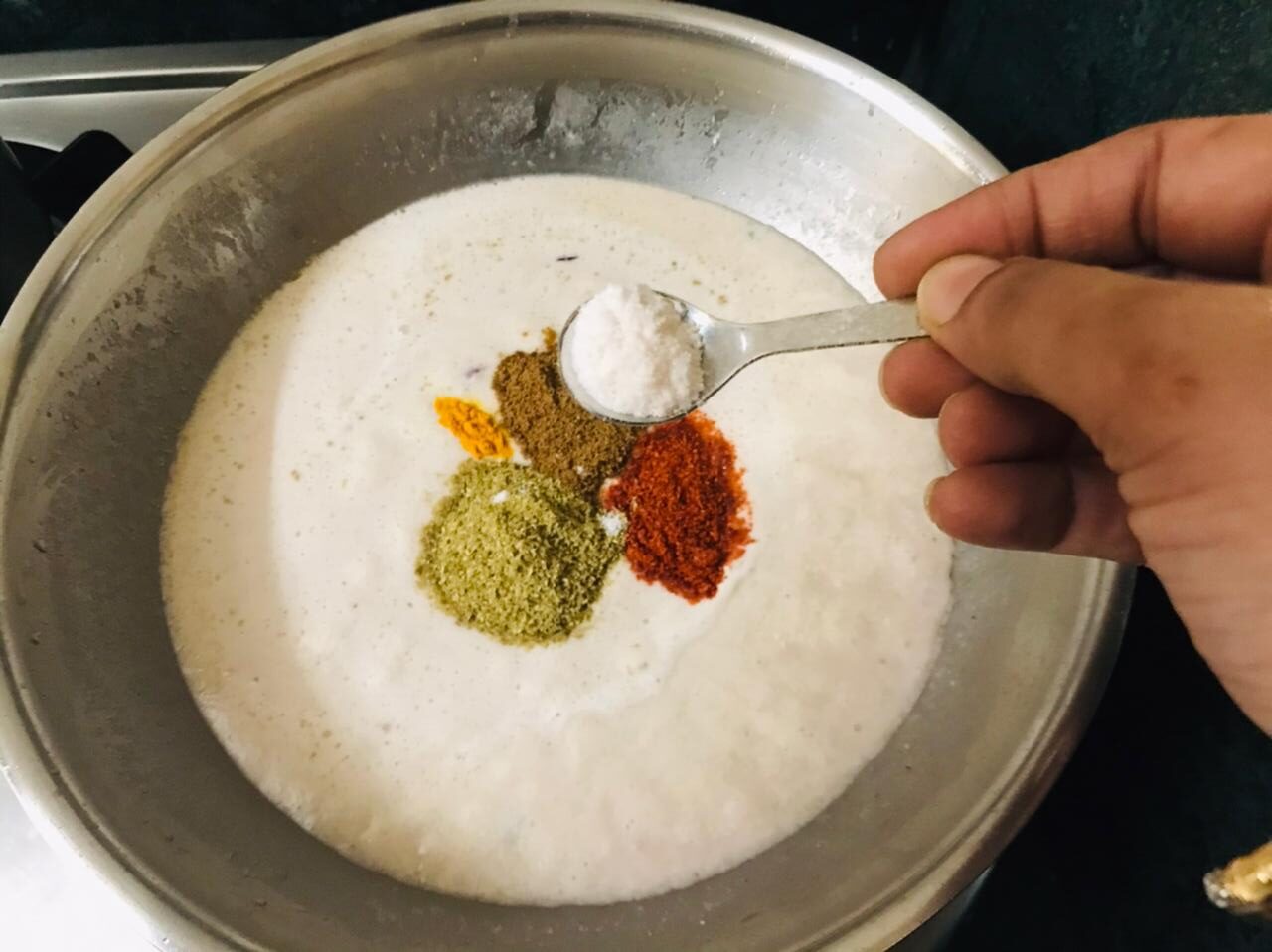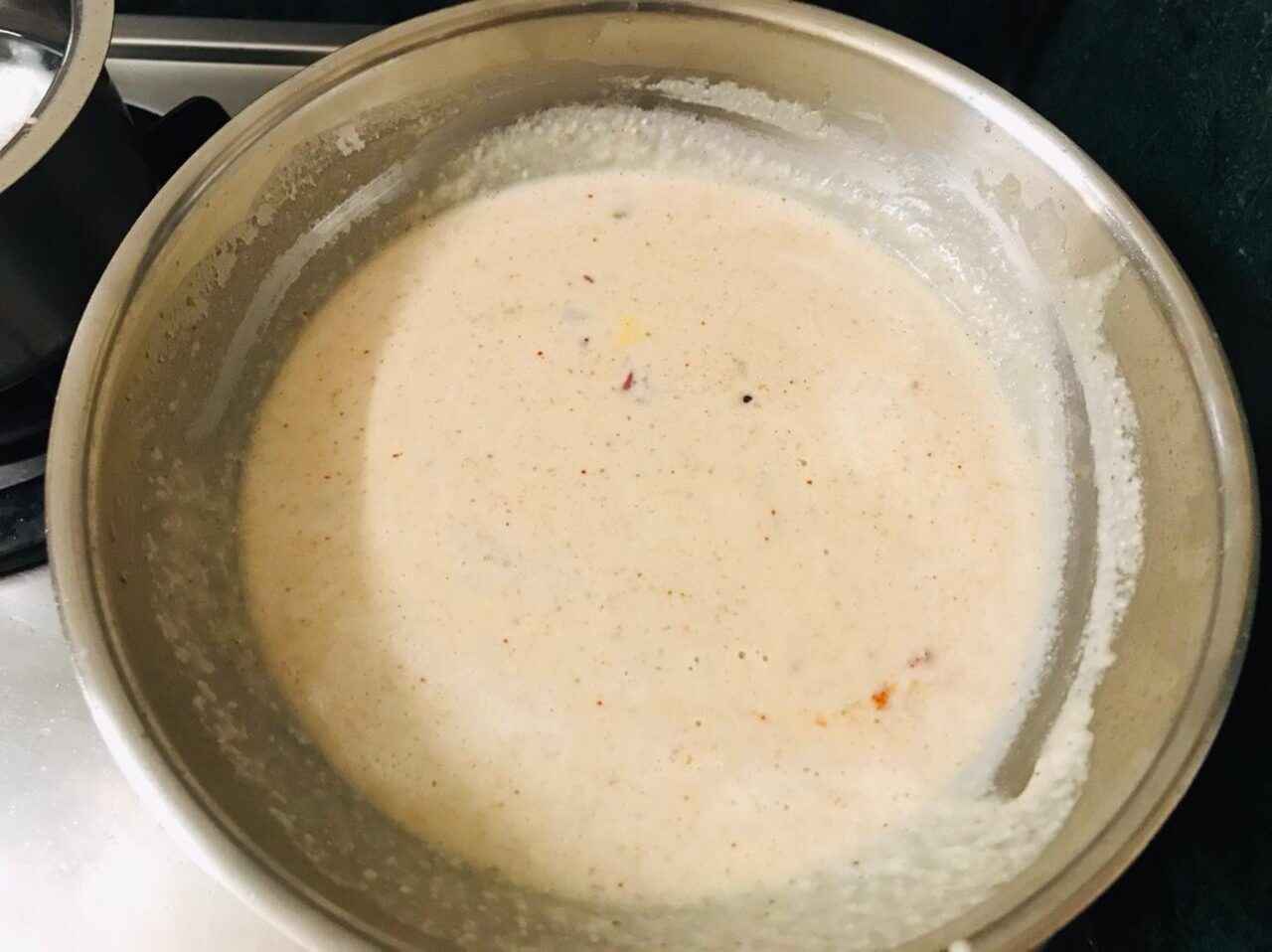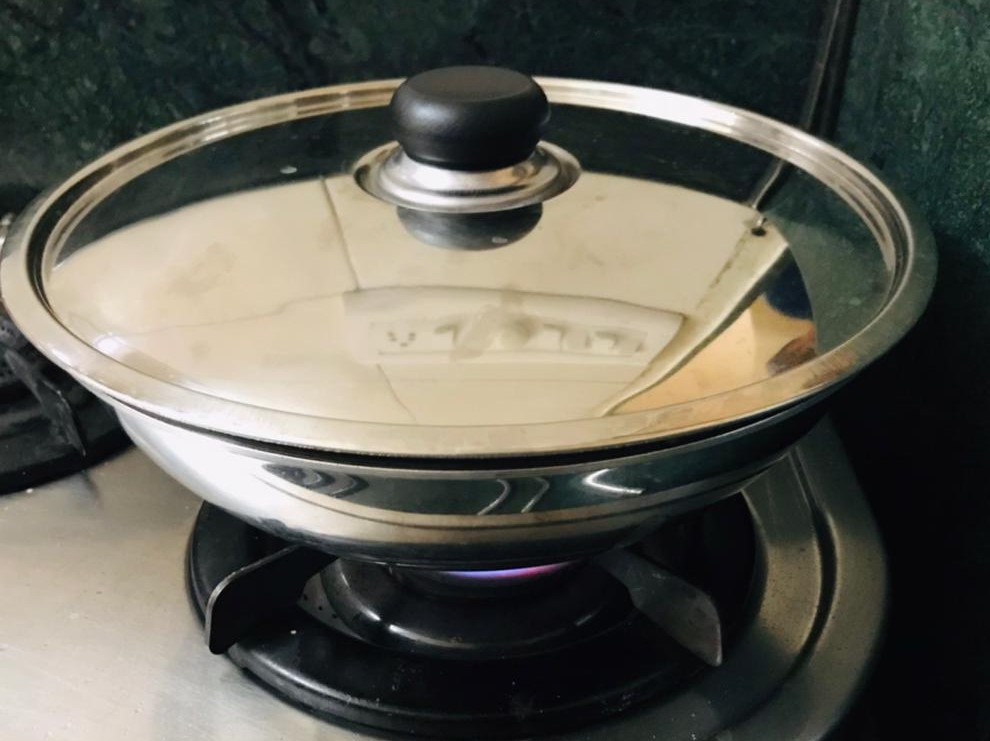 After that, add the onion cashew paste and 1 cup water and mix. Next add salt, red chili powder, turmeric powder and coriander powder and cook it covered for 5 minutes.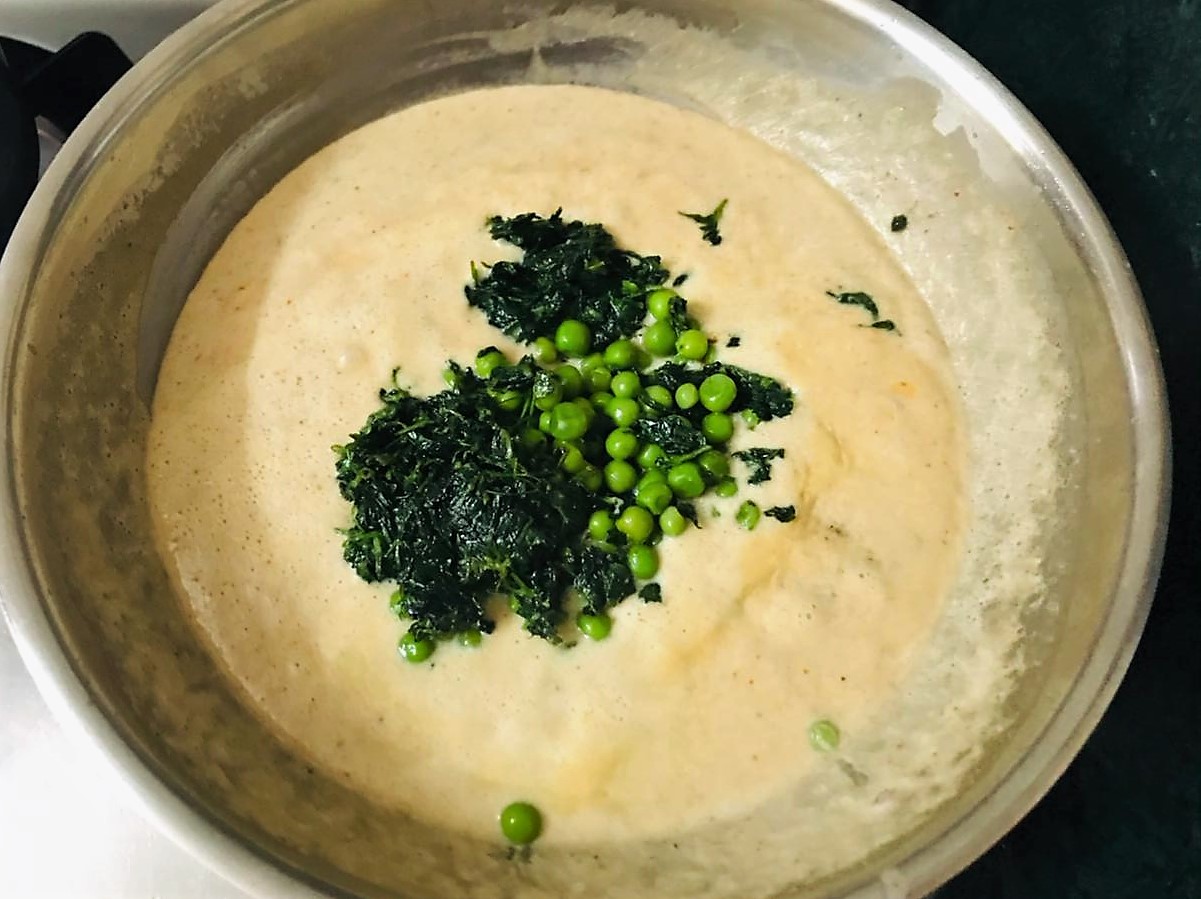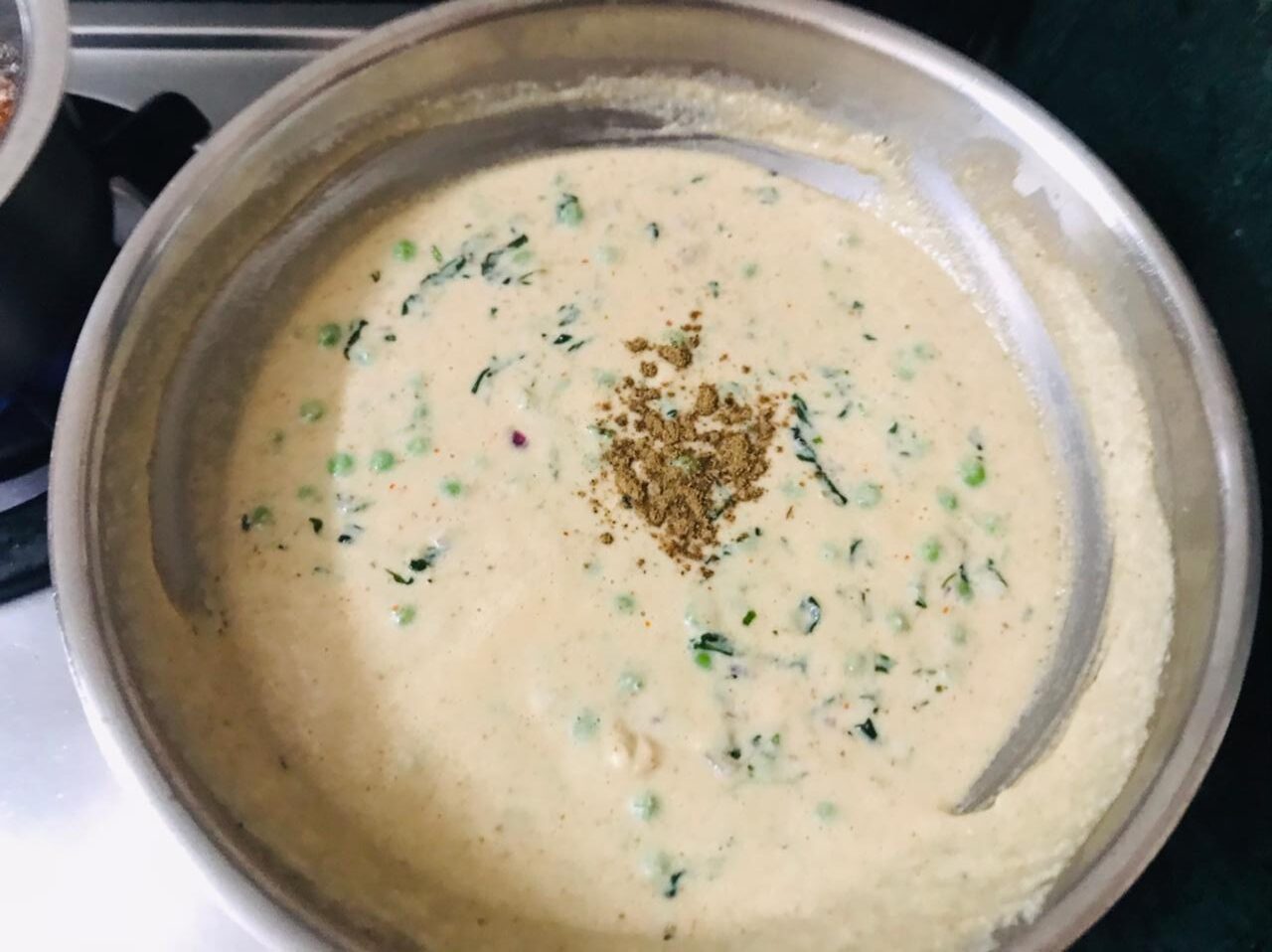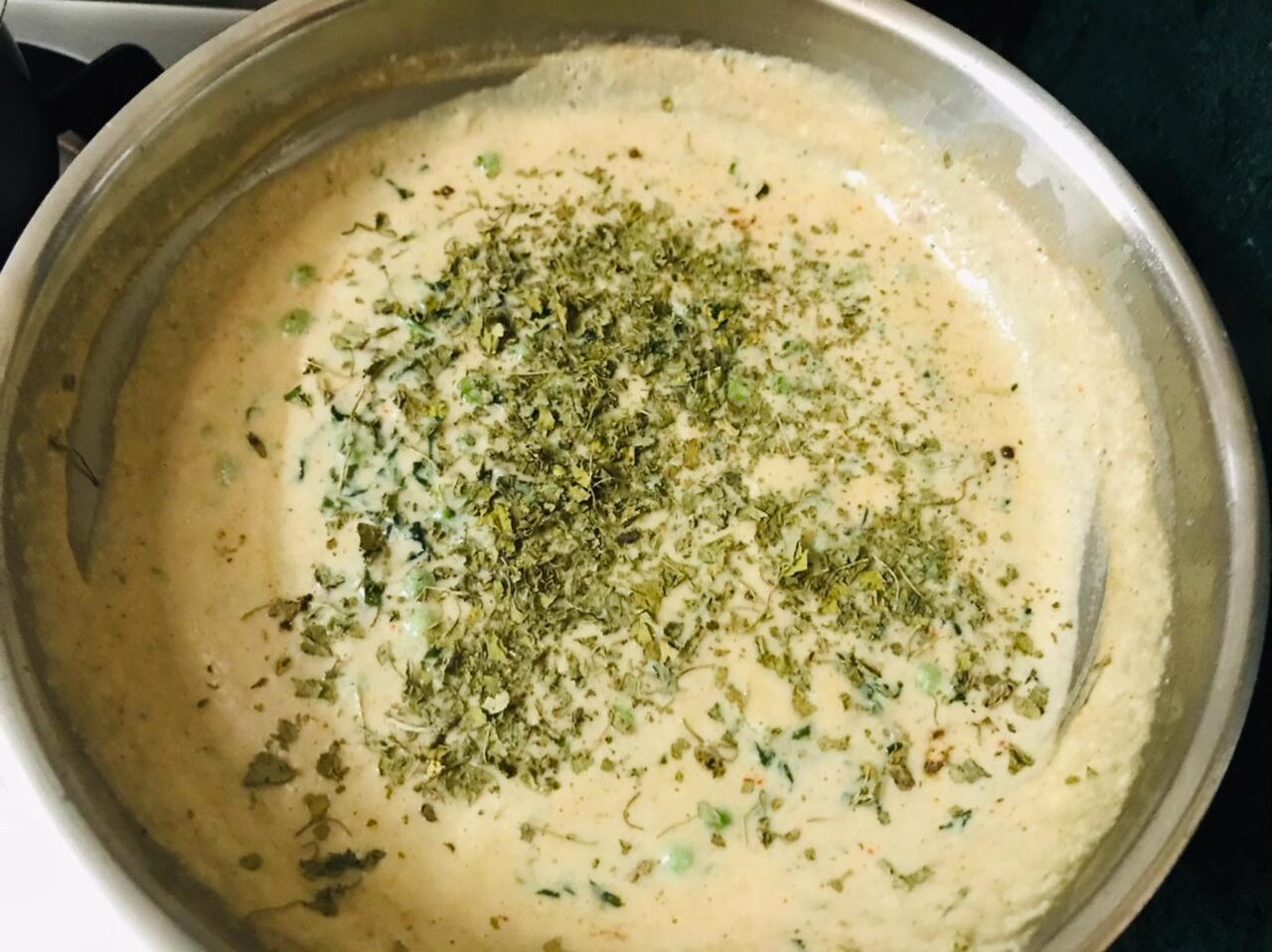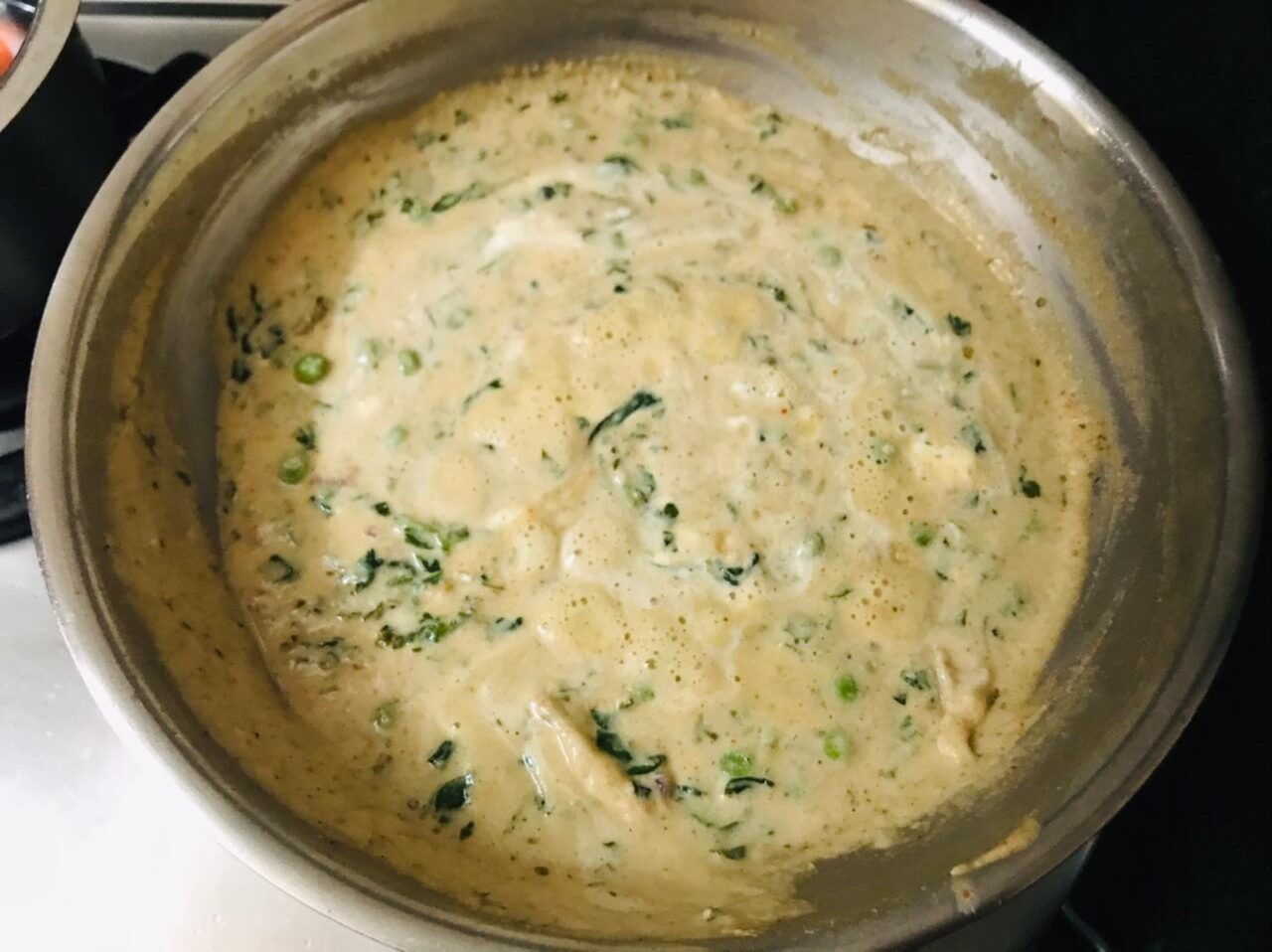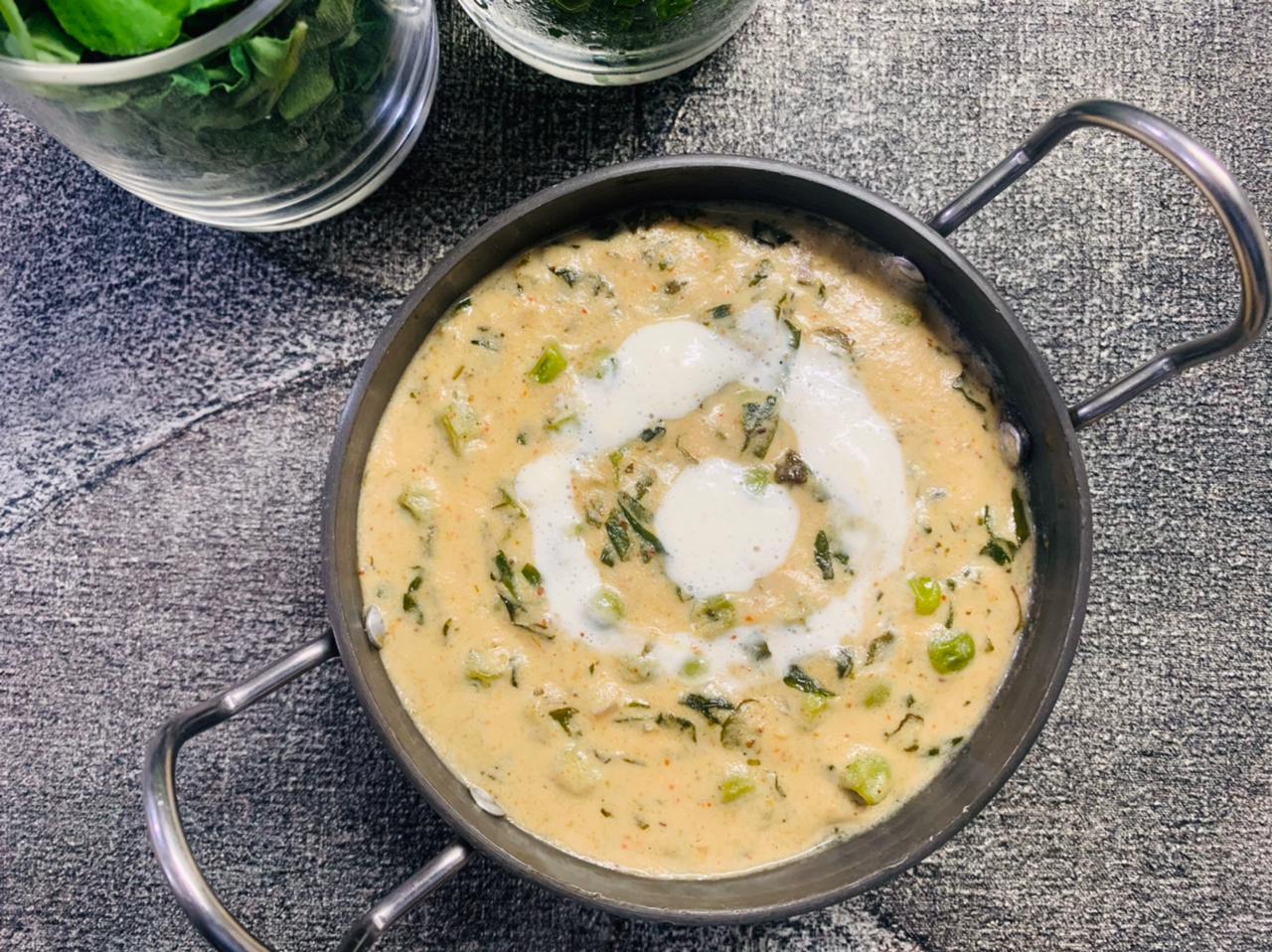 After 5 minutes add the sautéed fenugreek leaves and peas and mix.  Next add the garam masala and kasuri methi.
Lastly, add cream and cook for 2 minutes.
Serve hot!