Masala Kulcha
Matra Kulcha is one of the most famous street foods from Delhi. A classic vegetarian dish made of dried white peas served with a white flatbread called kulcha.
Kulchas are light and fluffy and a special type of a leavened bread. They are also called 'tawa bread' as they are cooked in a pan. The kulchas have gone a transformation in recent years from thin delicious kulchas to thick pizza base style to kulchas cooked in onion, tomato masala.
I completely and utterly love the Masala kulcha- kulchas sauteed in onion and tomato masala. The soft, spongy kulcha absorbs all the flavours and masala making them finger licking delicious. I often make these kulchas now and they are my husband's favourite. Lightly spiced these kulchas can be served with matra or a curry or raita.
Follow the Delhi wale Kulche for the recipe of the kulcha and then proceed with the preparation of the masala. This is a simple, delicious and quick recipe!
Ingredients
3-4 tawa kulcha
1 tablespoon butter/oil
1 thinly sliced onion
1 diced tomato
1-2 green chillies (slit lengthwise)
Salt to taste
½ teaspoon Kashmiri red chilli powder
½ teaspoon kasuri methi
½ teaspoon chaat masala
1 teaspoon finely chopped coriander
Directions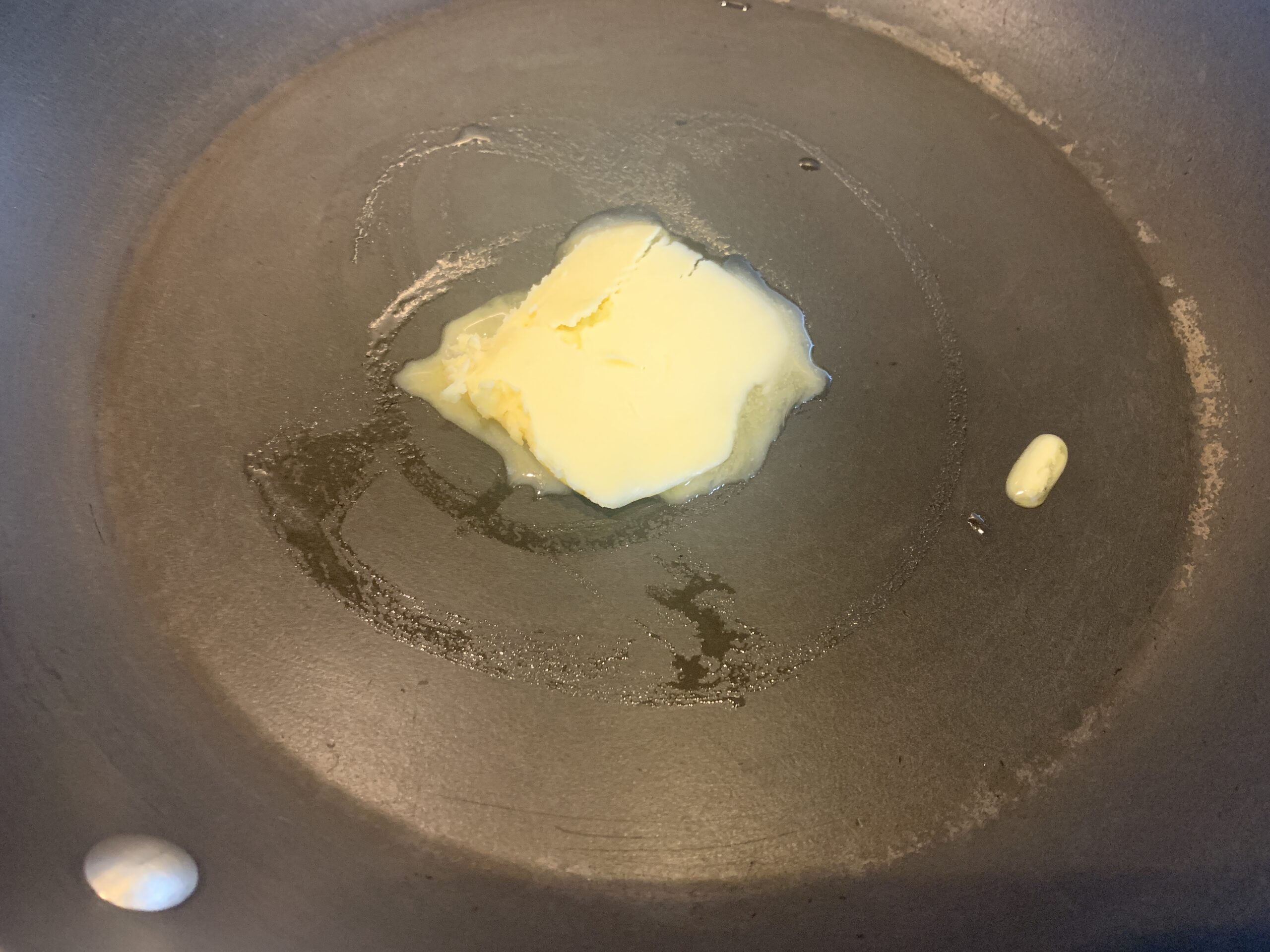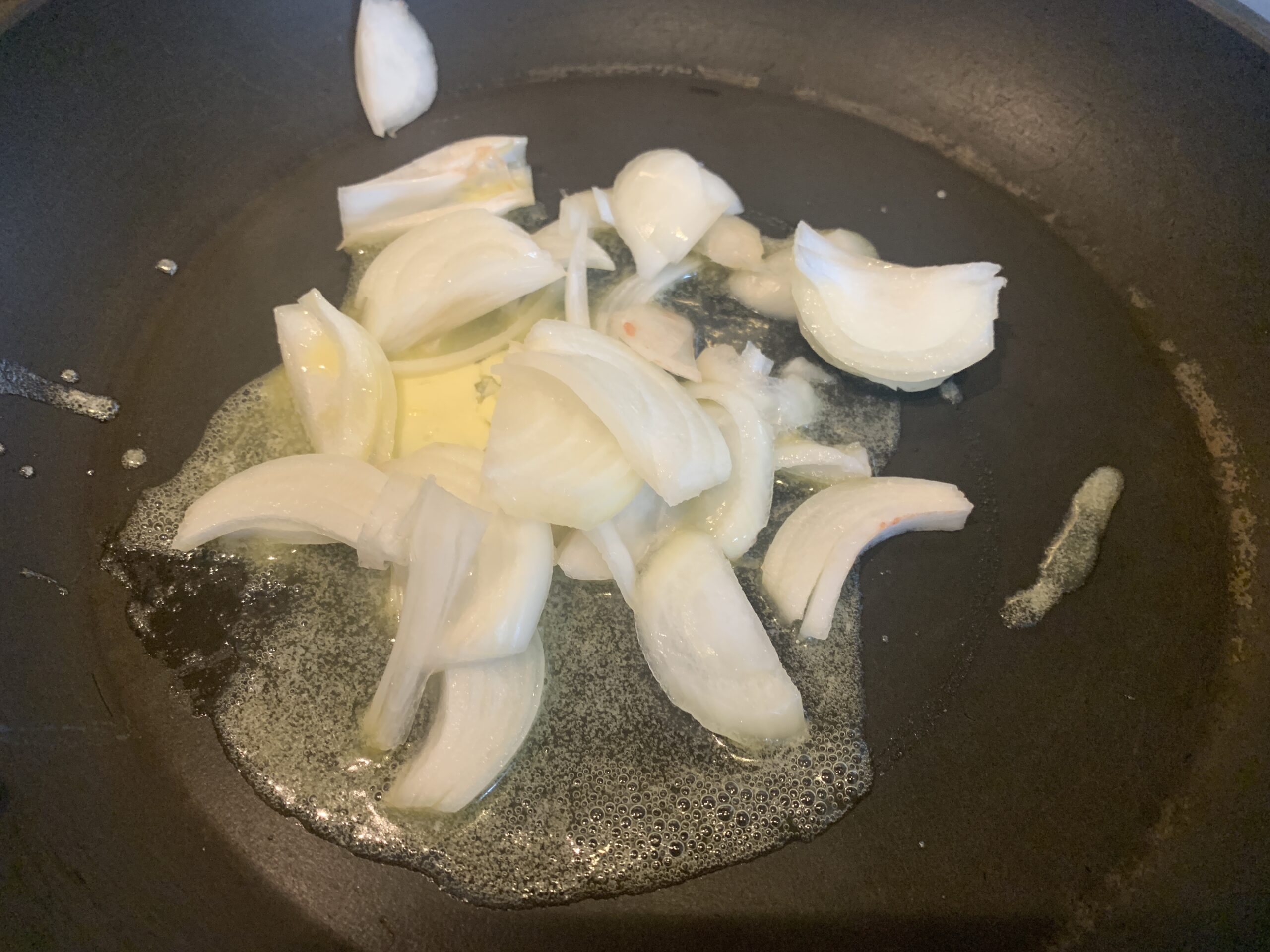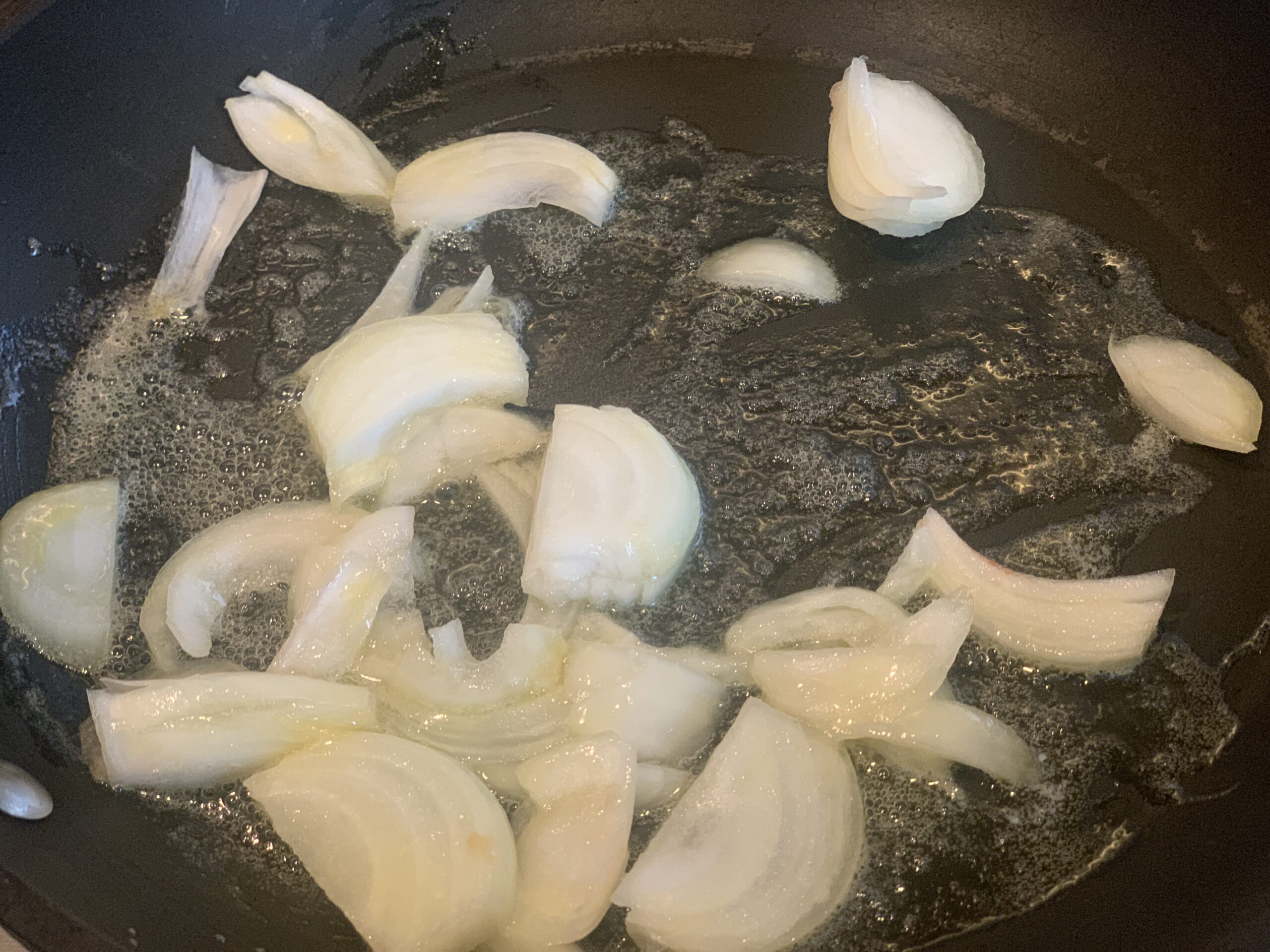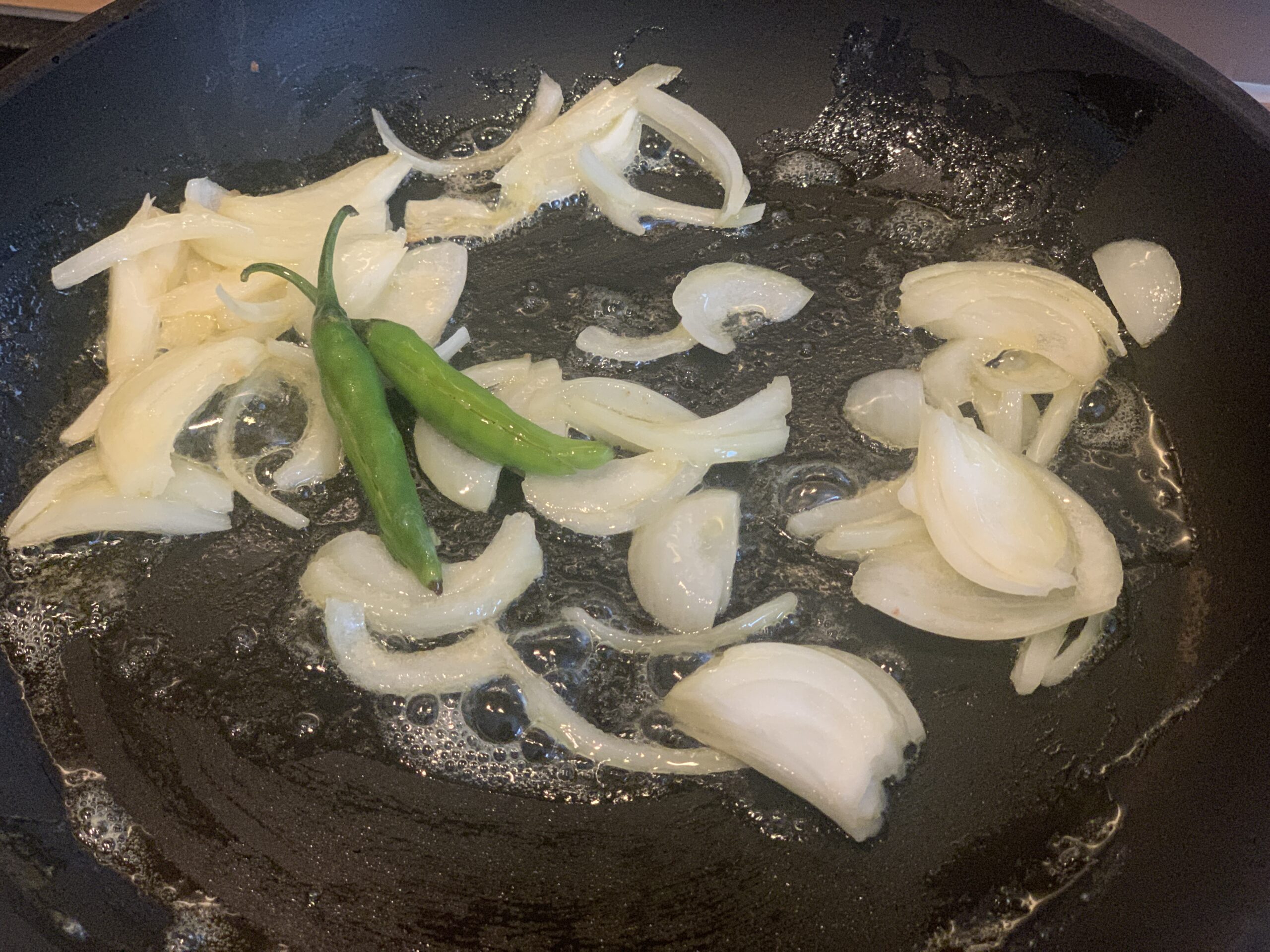 Heat butter in a pan and sauté the onions and chillies for a couple of minutes.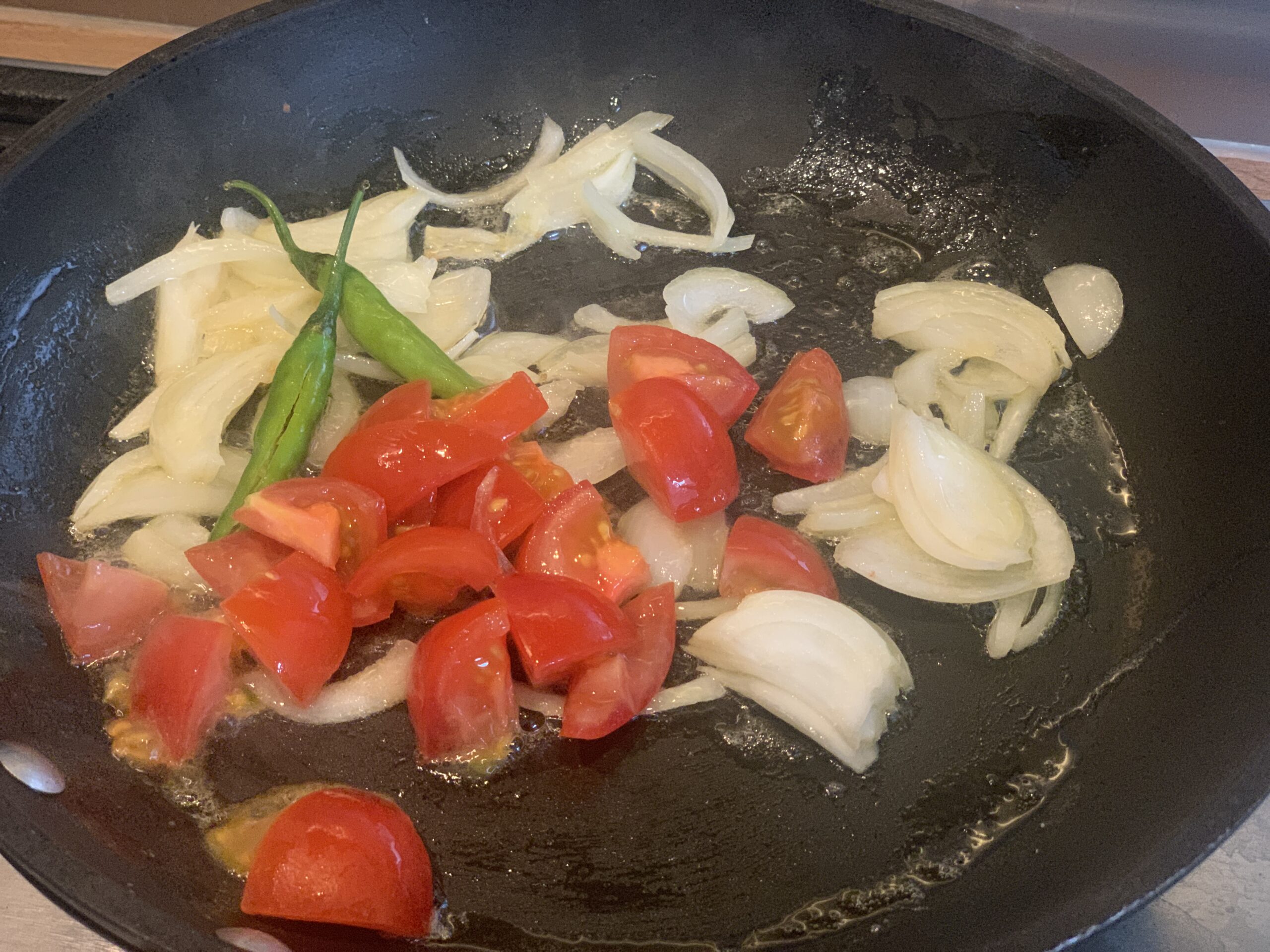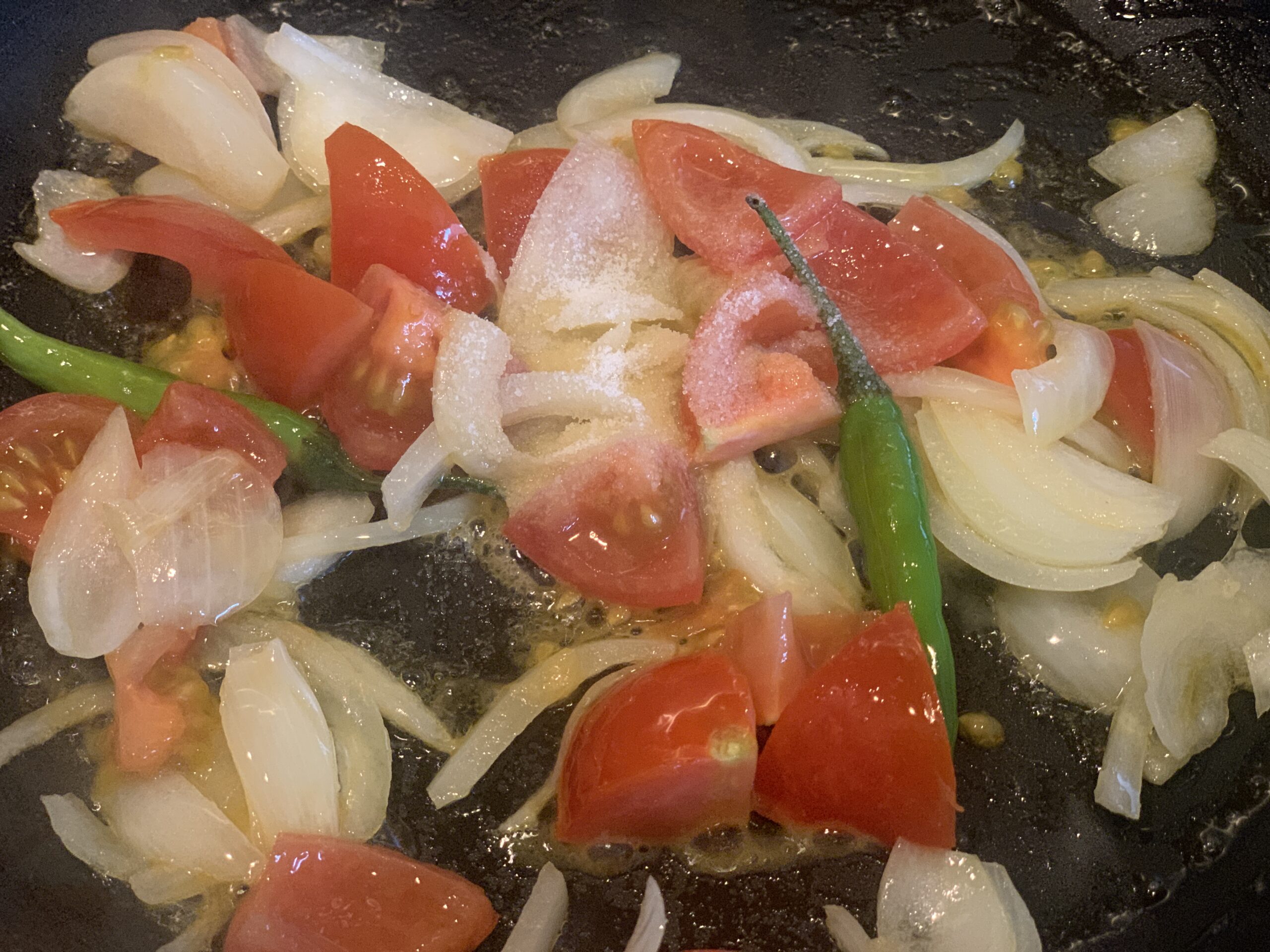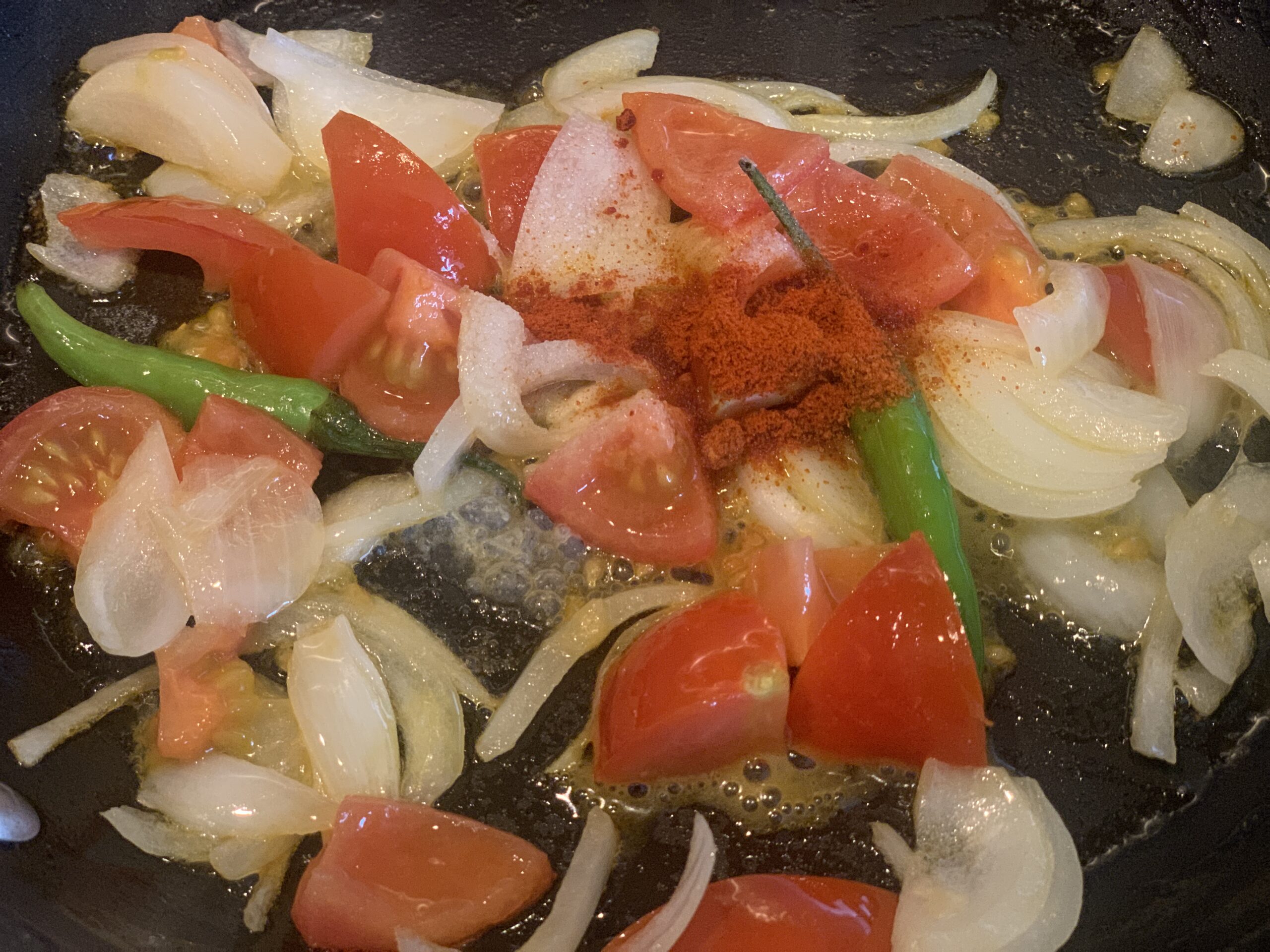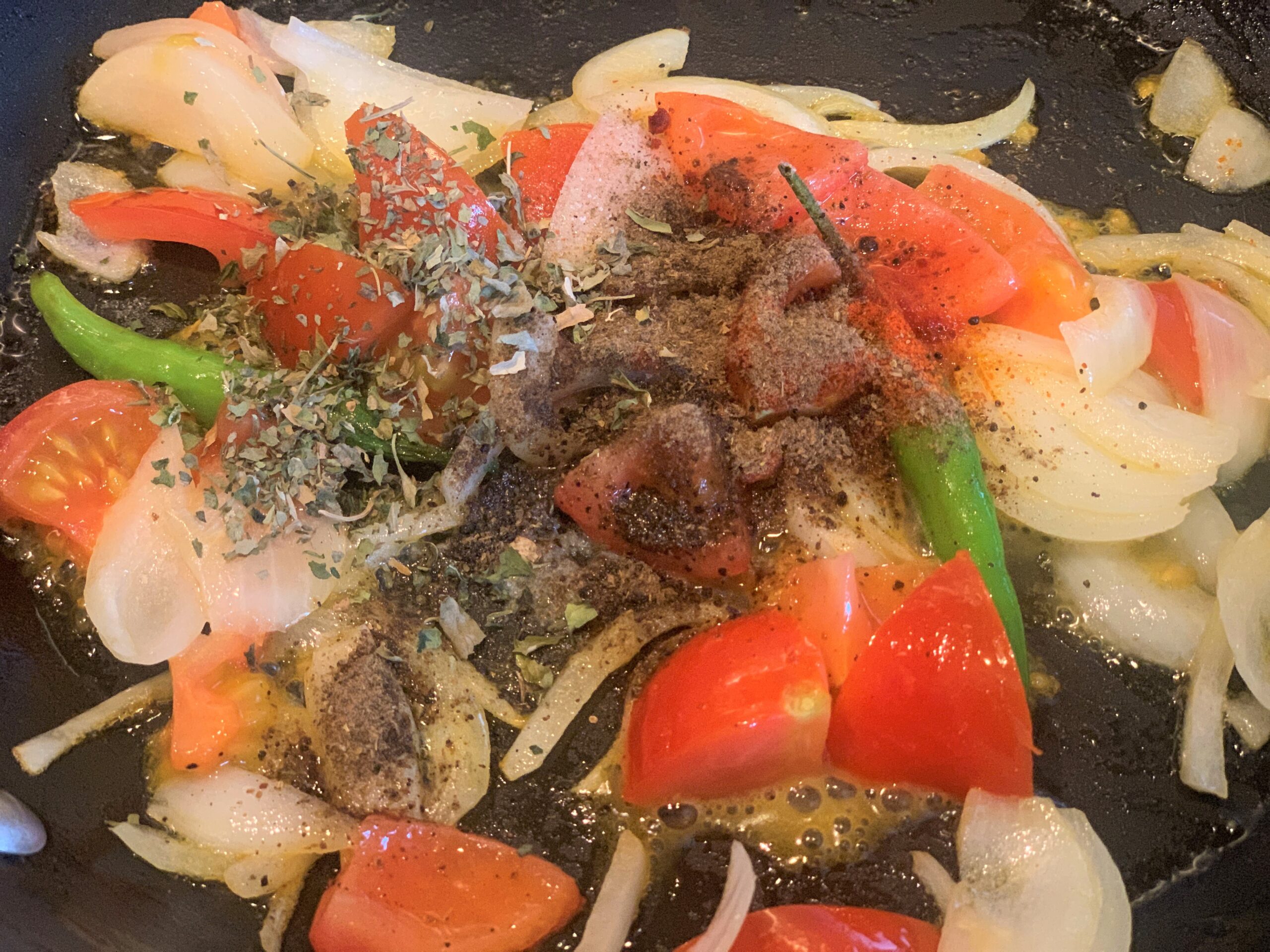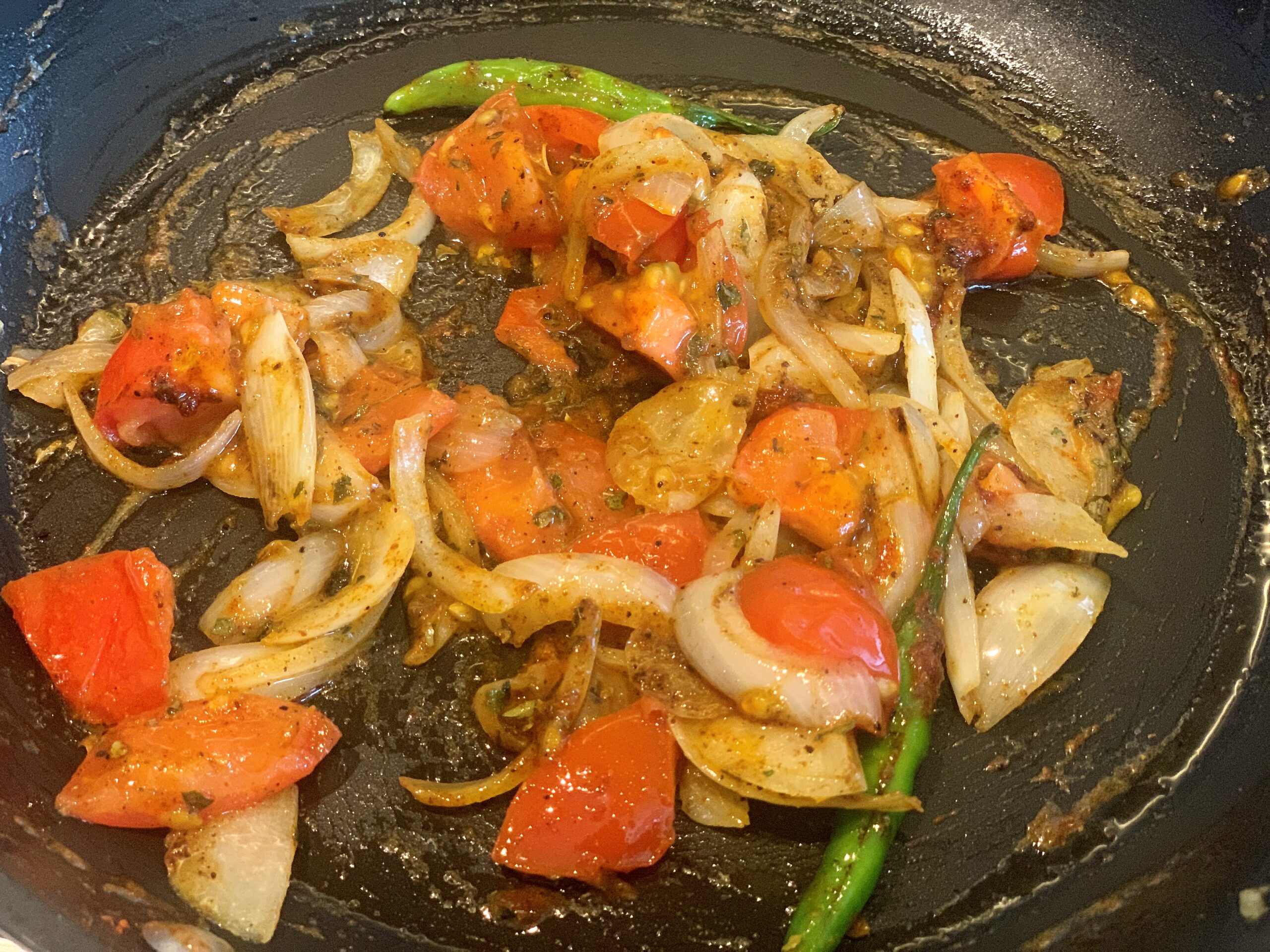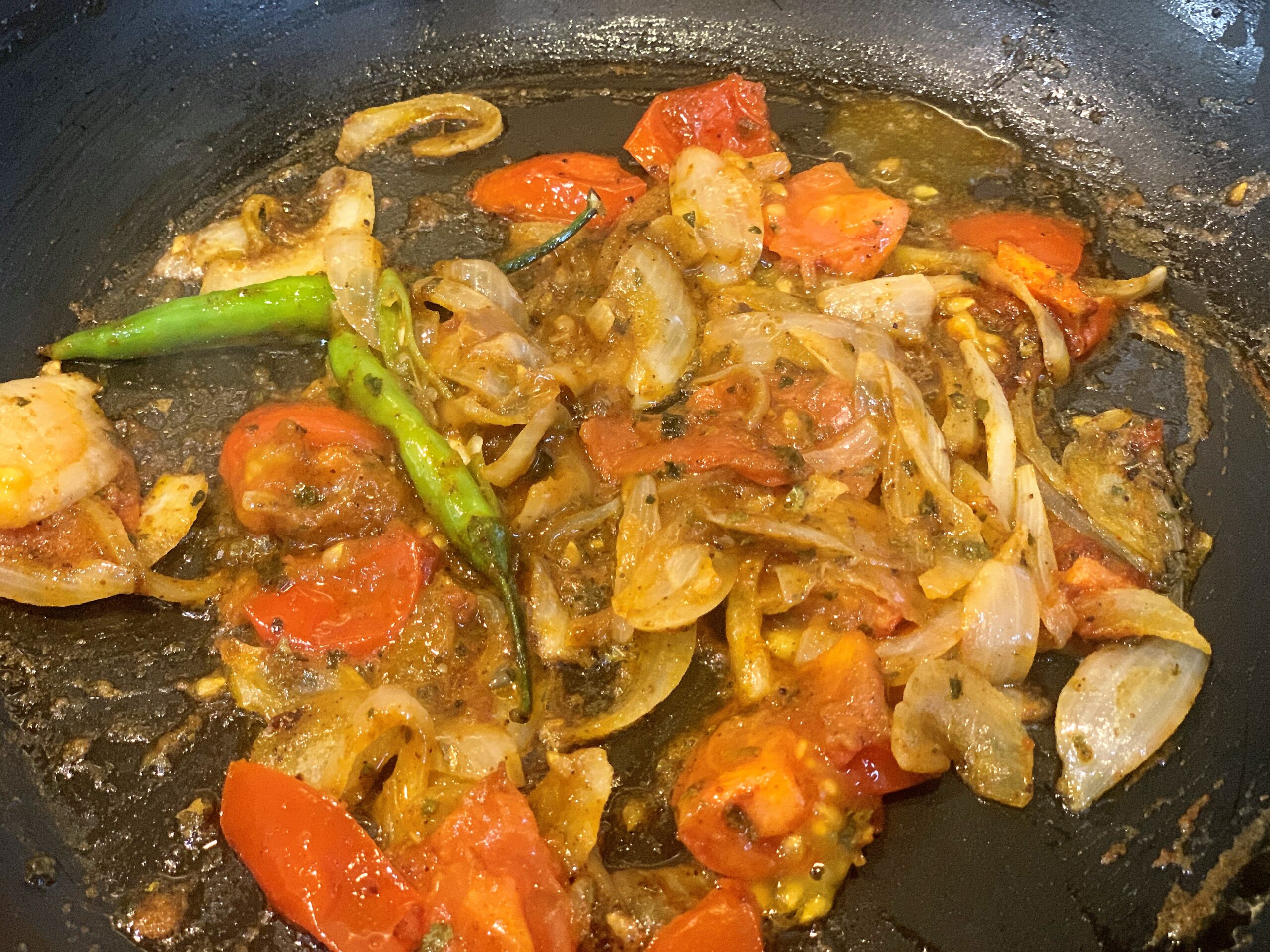 Add the tomatoes, salt, Kashmiri chilli powder, kasuri methi, chaat masala and cook for 2-3 minutes on medium heat to slightly soften the onions and tomato.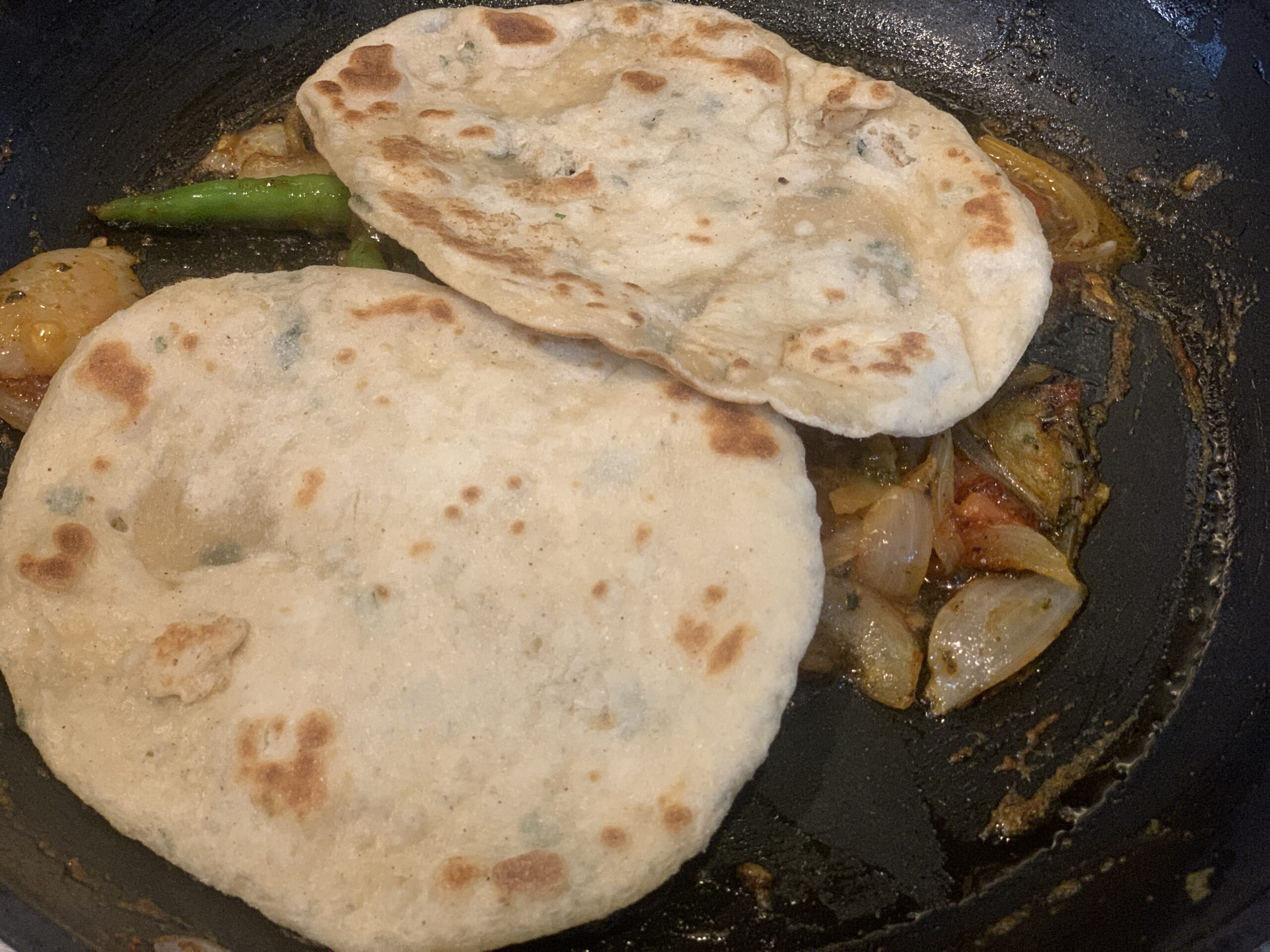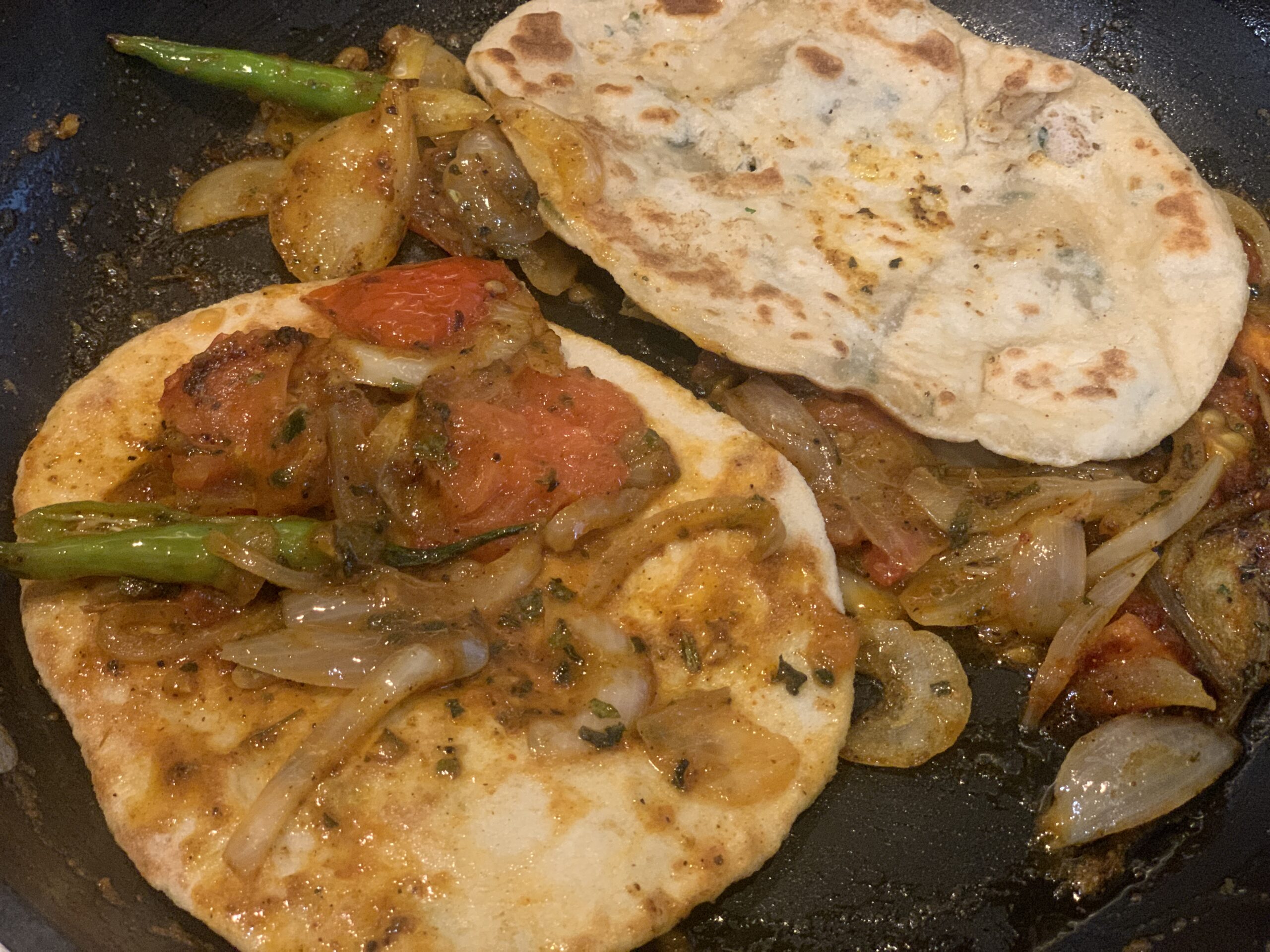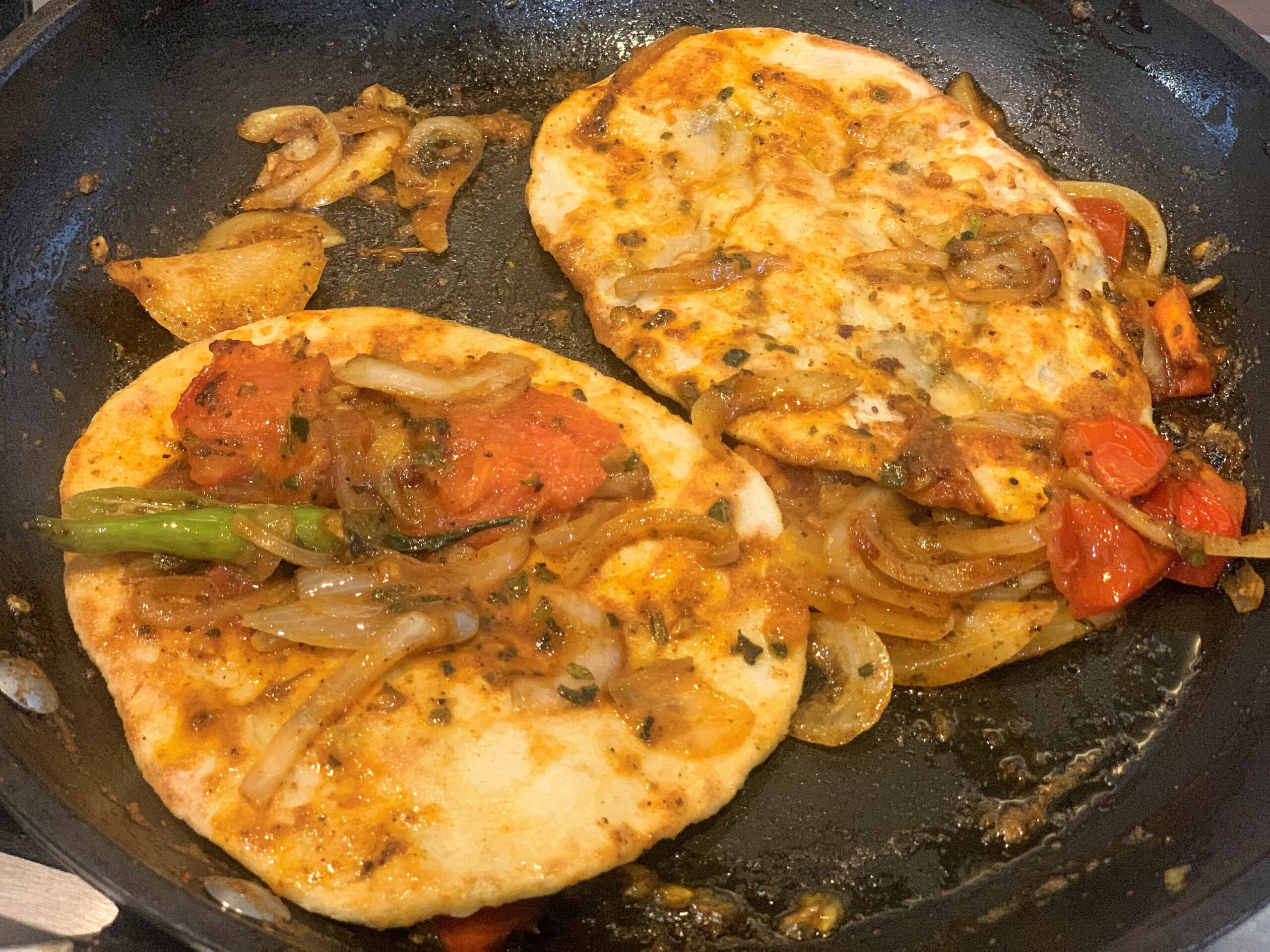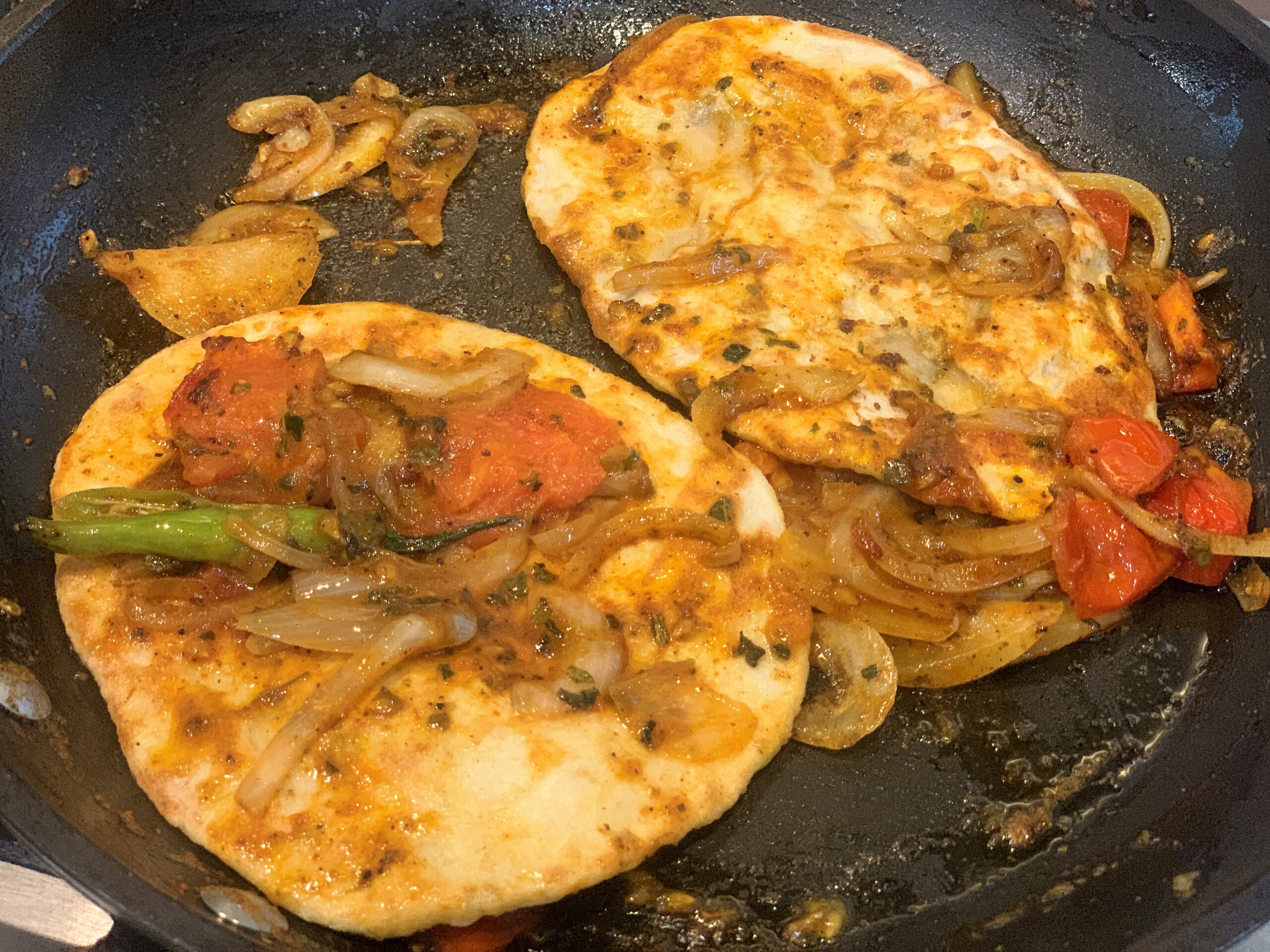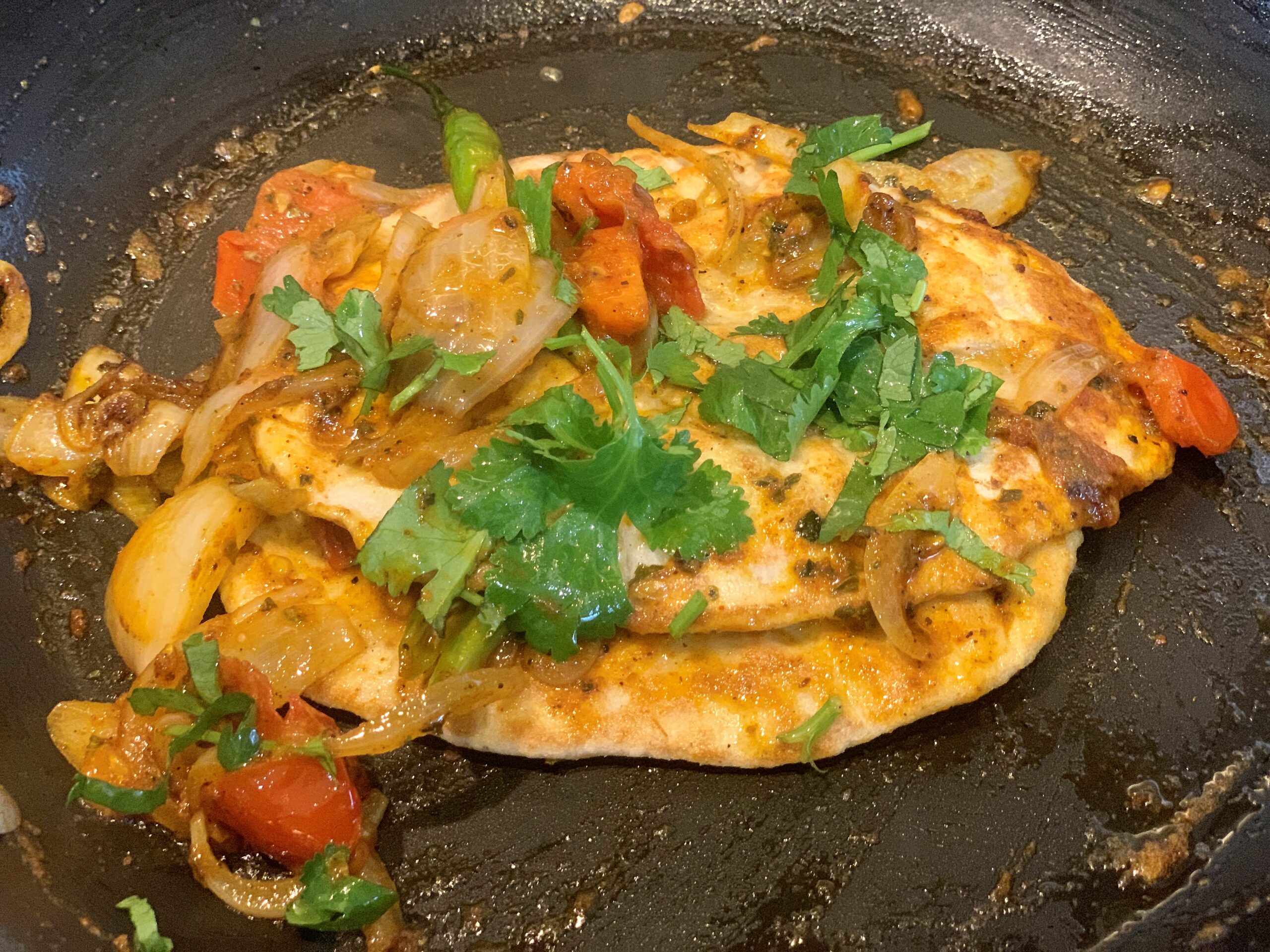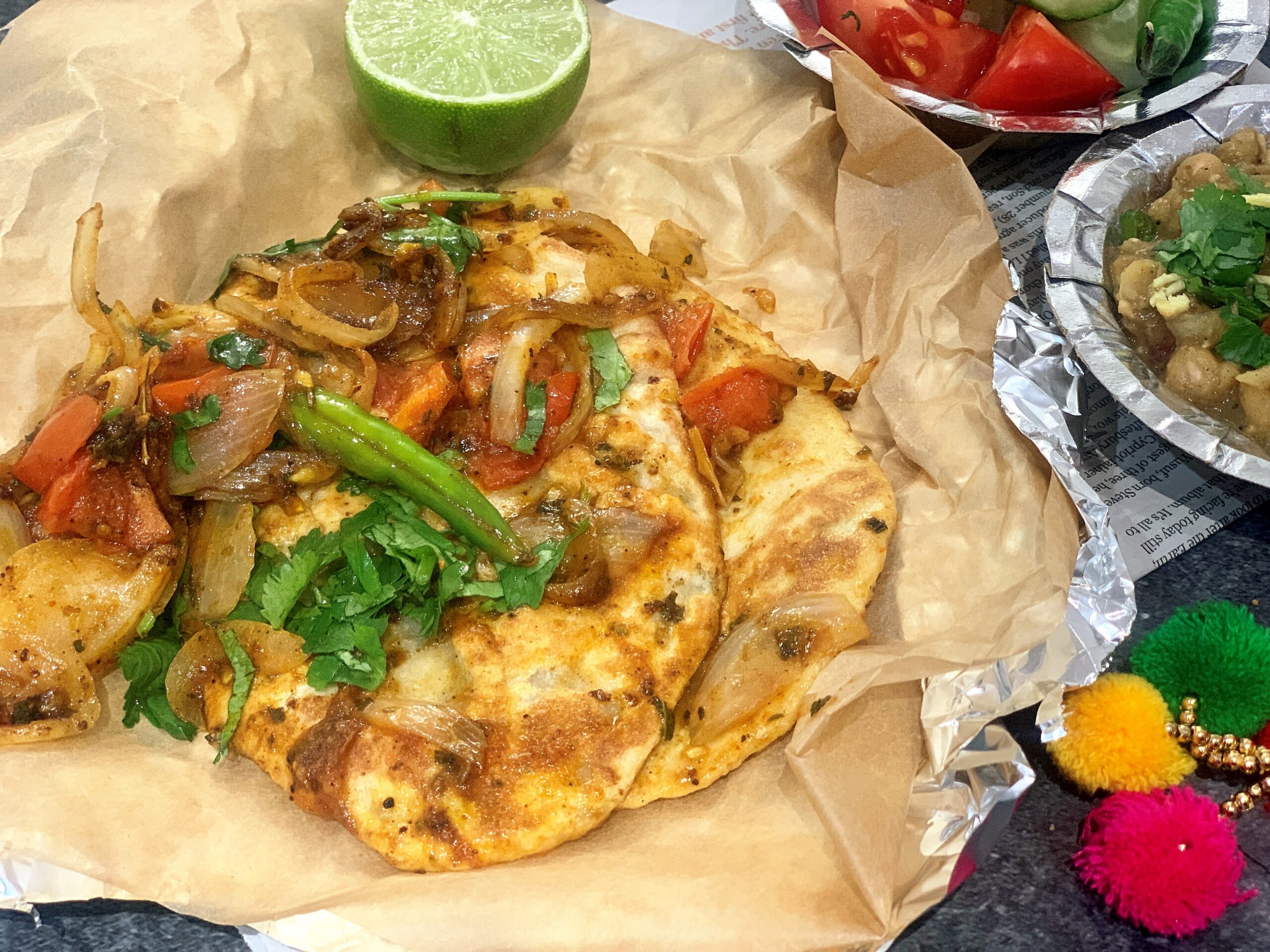 Place the kulcha on the masala and warm it for 30 seconds. Flip the kulcha with the masala to heat the other side.
Add the chopped coriander and flip couple of times to cook/warm the kulcha through.
Serve hot with matra or curry or raita of your choice.