Masala Cheese Toast
Masala Cheese Toast is a delicious baked bread topped with cheese, vegetables, and spices.
This is one of those quick comforting recipes for times when you need a real 'pick me up' or just indulge yourself in warm comforting food. This is my husband's recipe! My husband has a real passion for creating new comforting recipes especially combining flavour combinations that my children love.
This recipe is simple and easy to prepare with very few ingredients which are easily available in our kitchen. A definite win amongst children!
Ingredients
6 slices of bread
1 cup finely chopped onion
½ cup finely chopped tomatoes
½ cup finely chopped capsicum
1 tablespoon finely chopped green chillies
300 grams grated cheddar cheese
1 teaspoon black salt
1 teaspoon chaat masala
1 teaspoon cumin powder
1 teaspoon garam masala
1 teaspoon red chili powder
1-2 tablespoons softened butter
Directions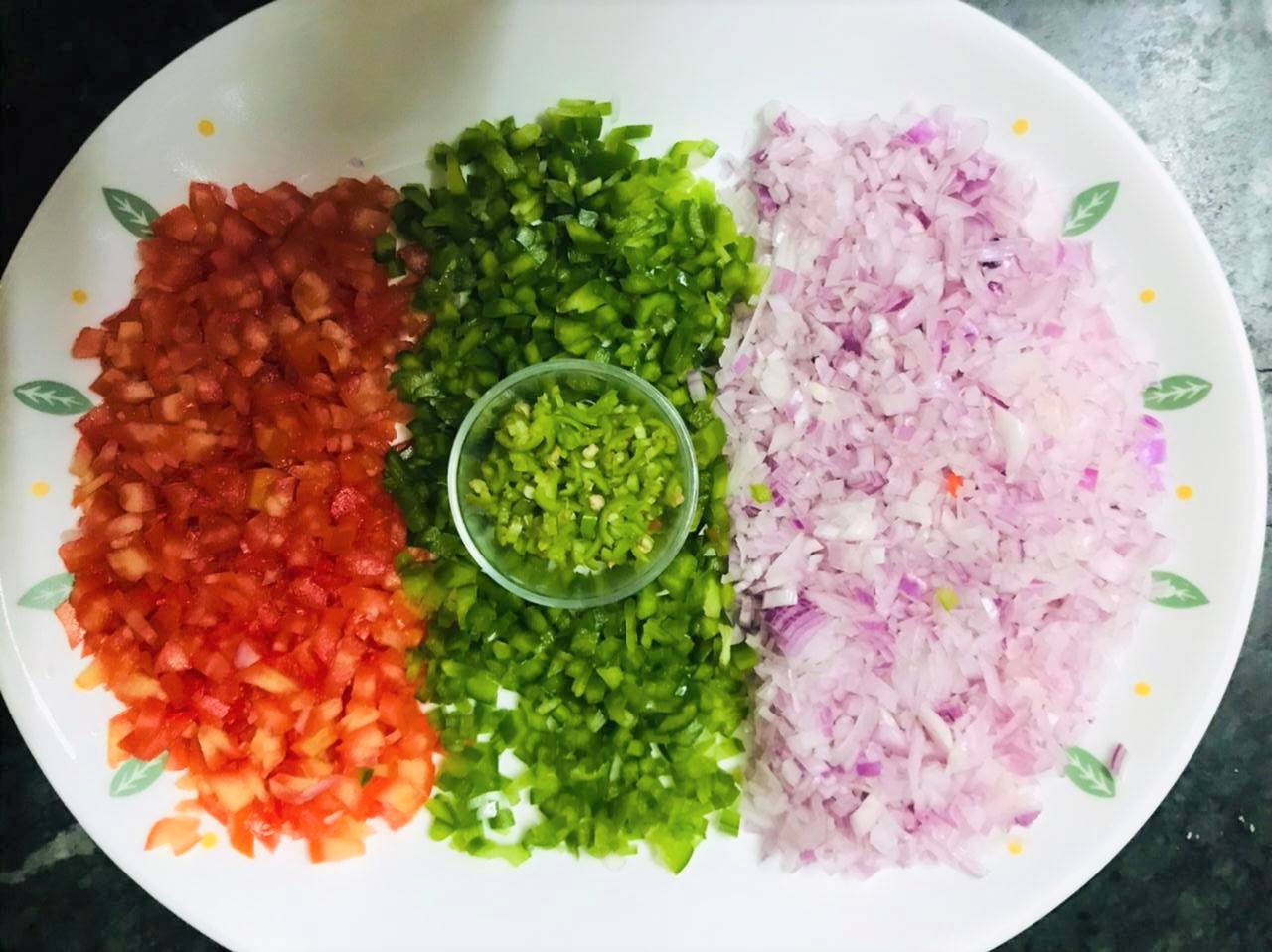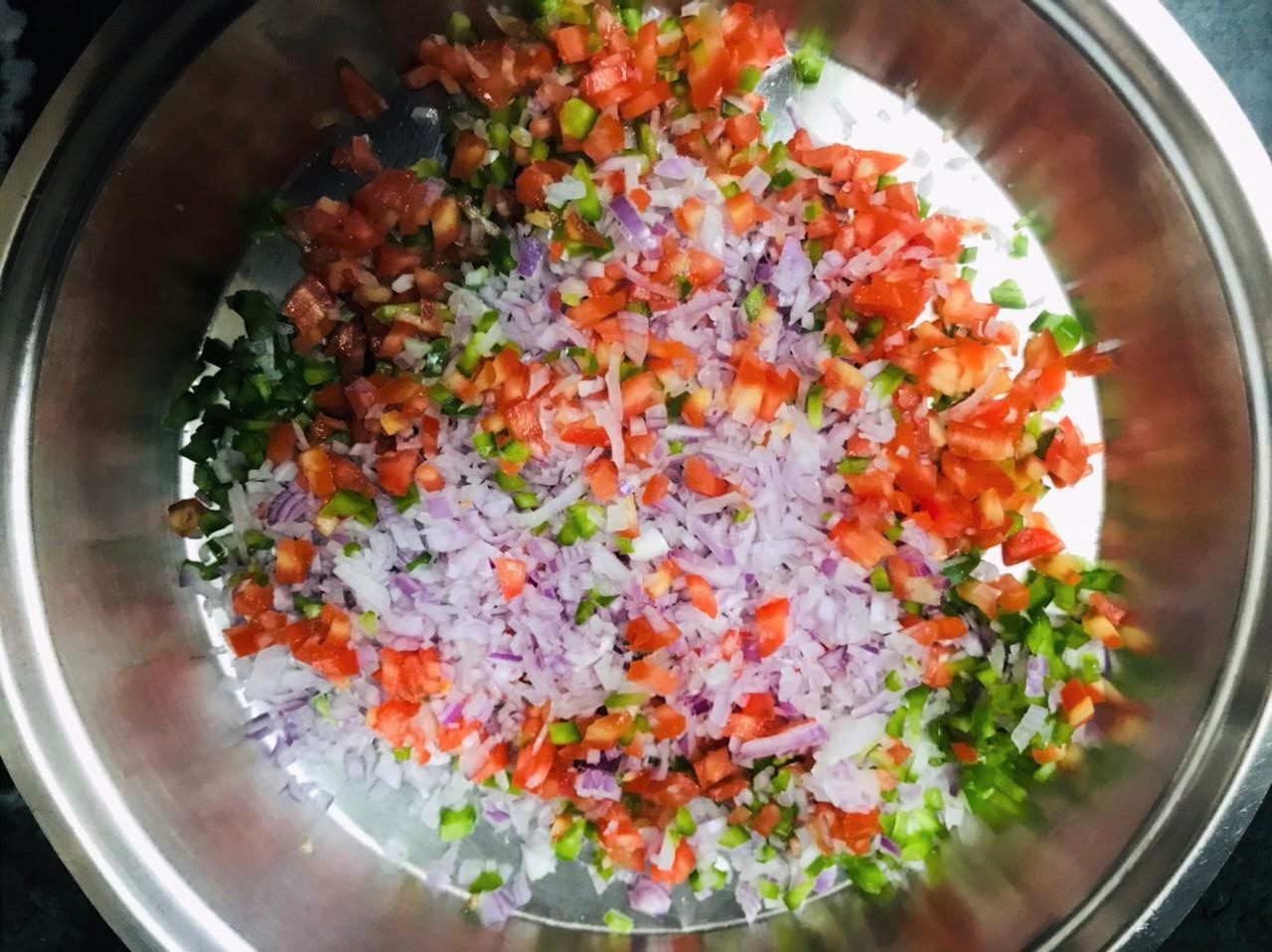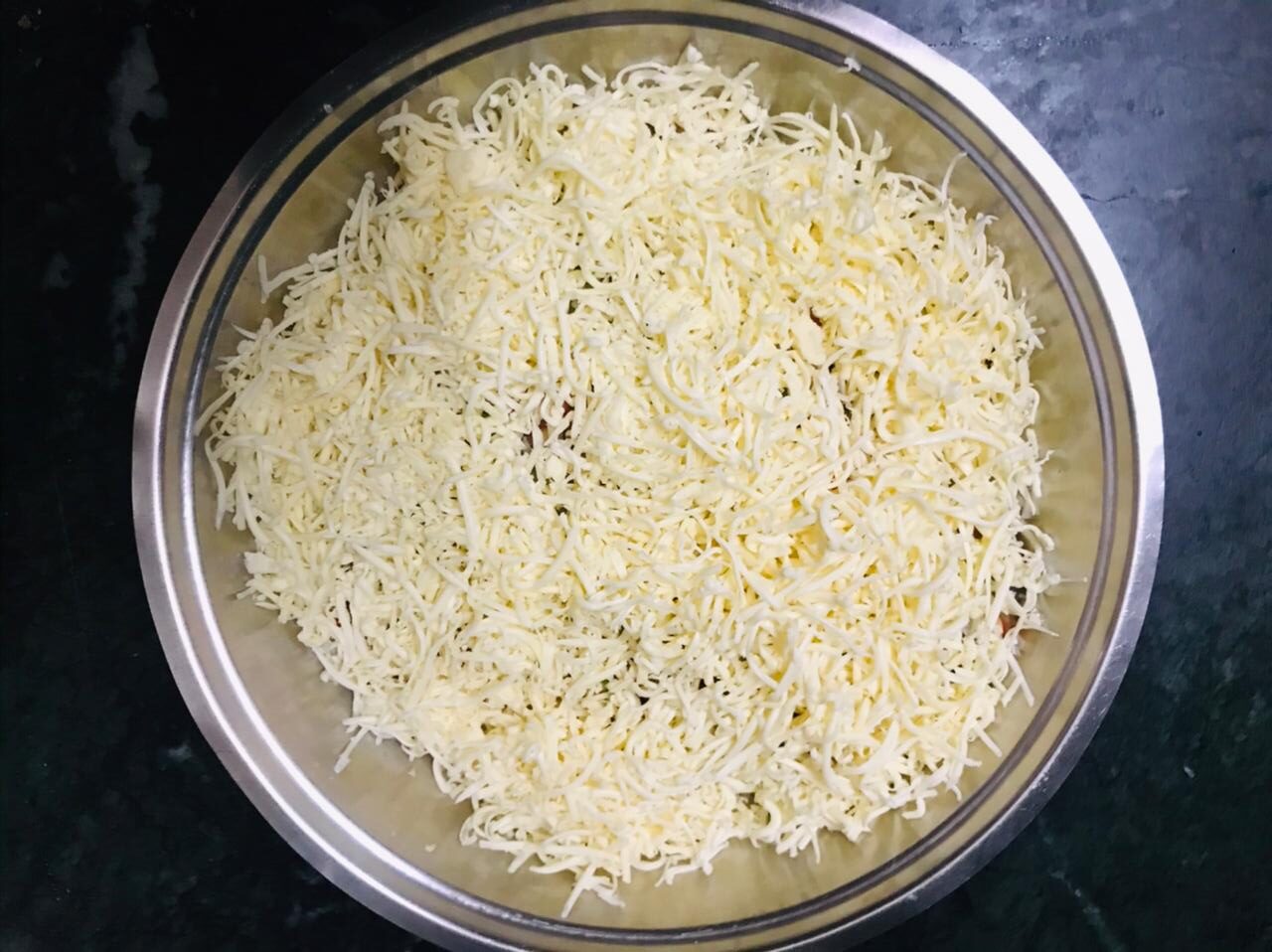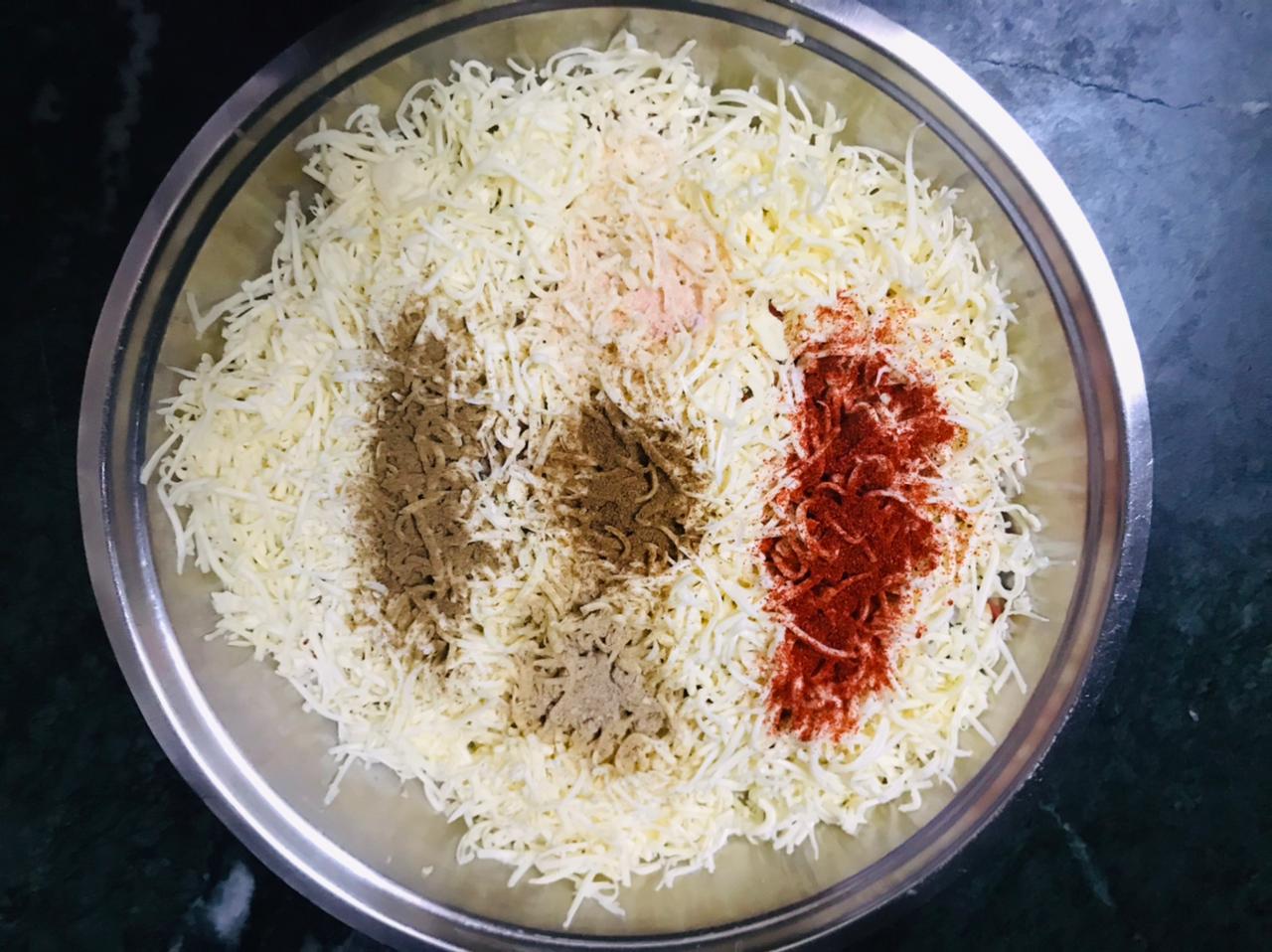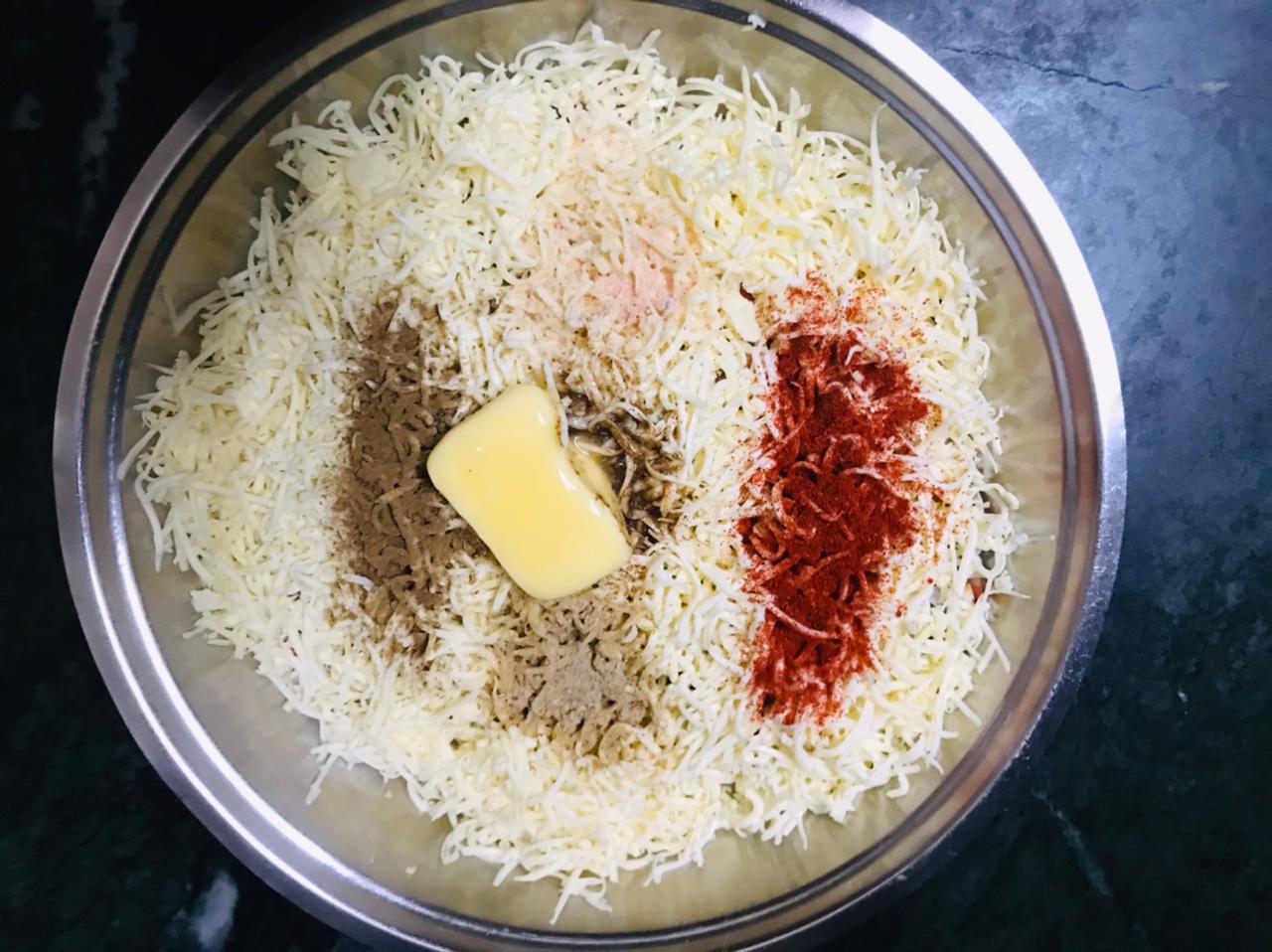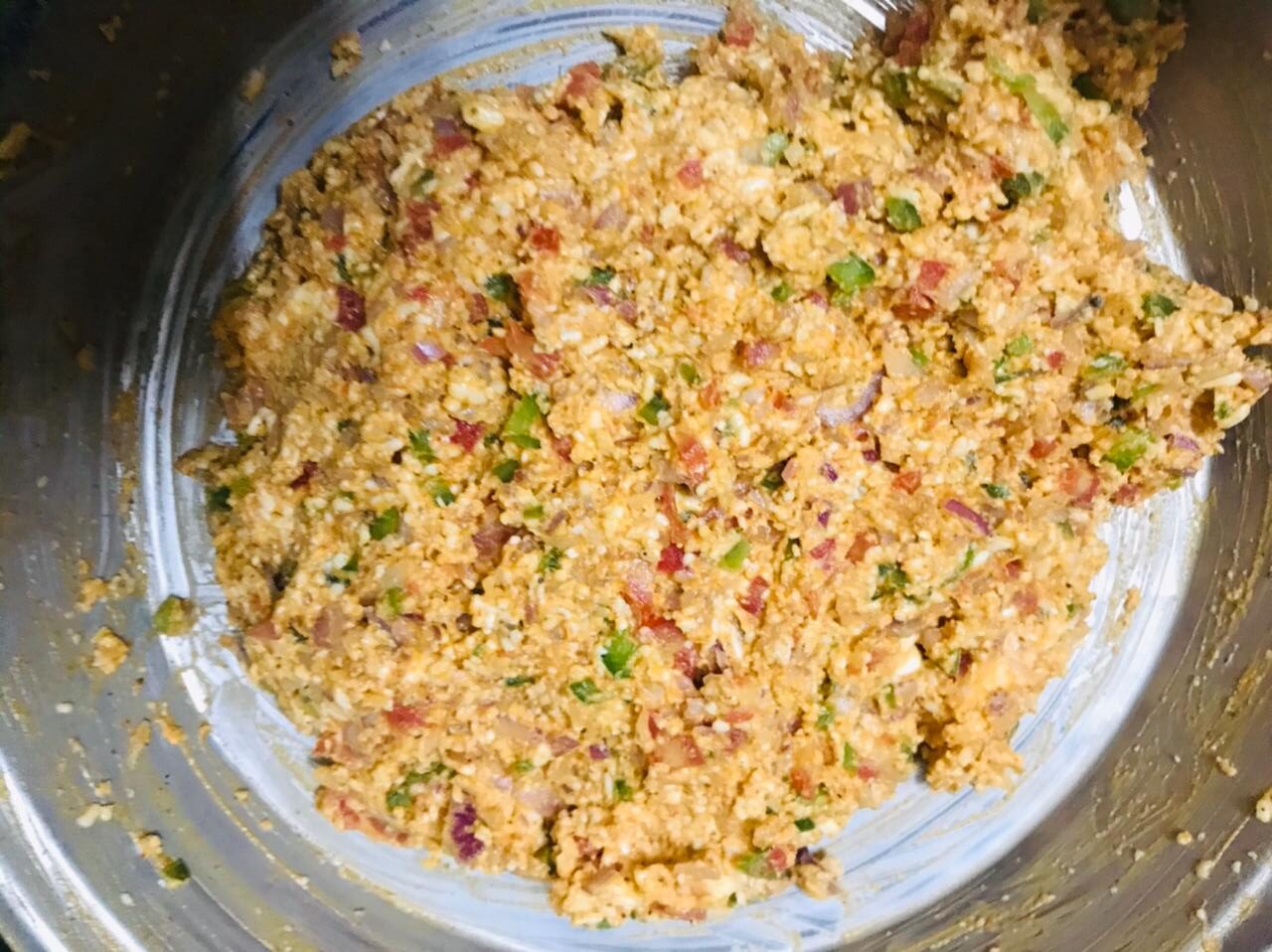 In a bowl, add the onions, tomatoes, peppers, green chili, grated cheese, cumin powder, red chili powder, garam masala, black salt, chaat masala and softened butter and mix all the ingredients gently together.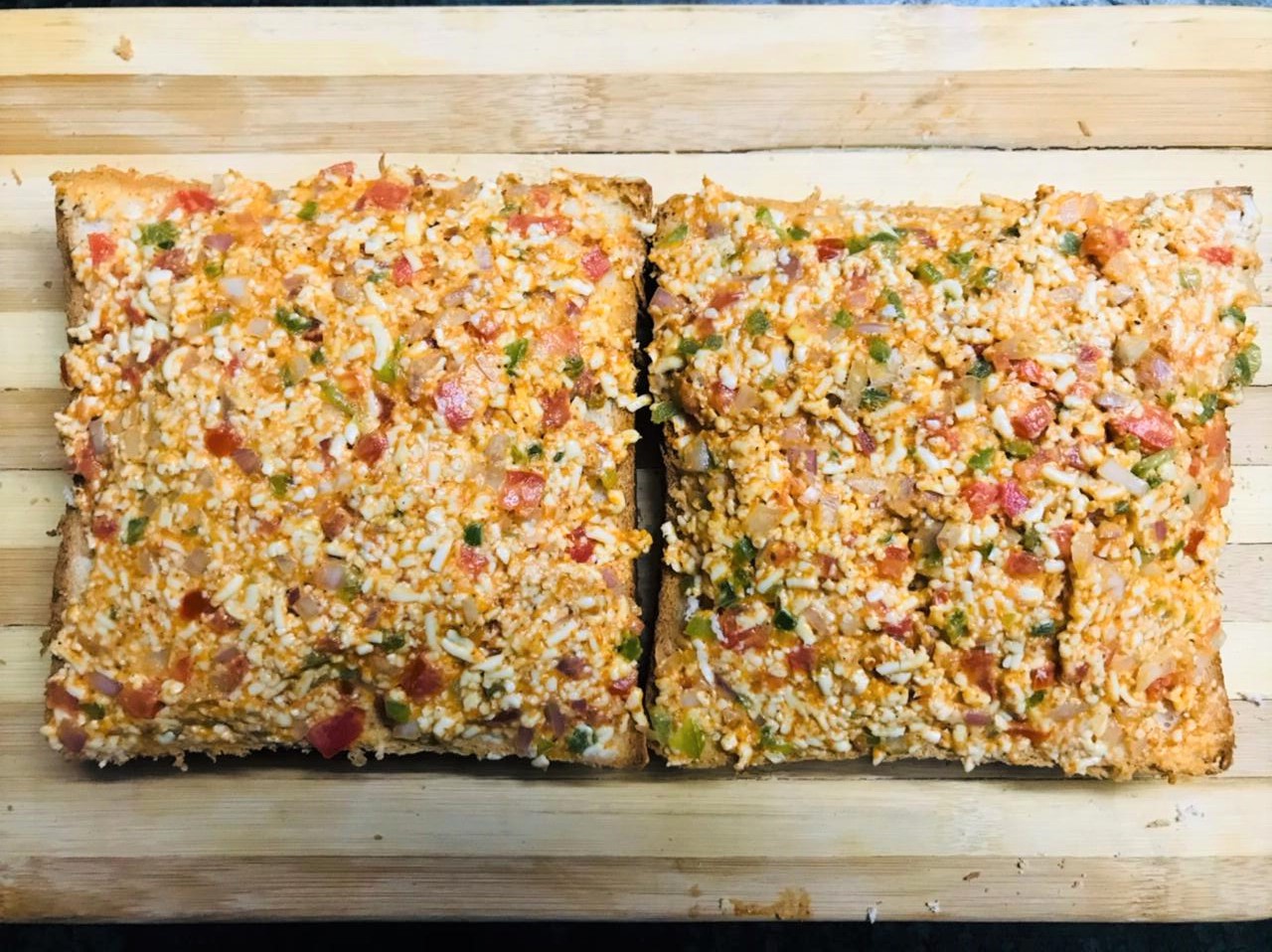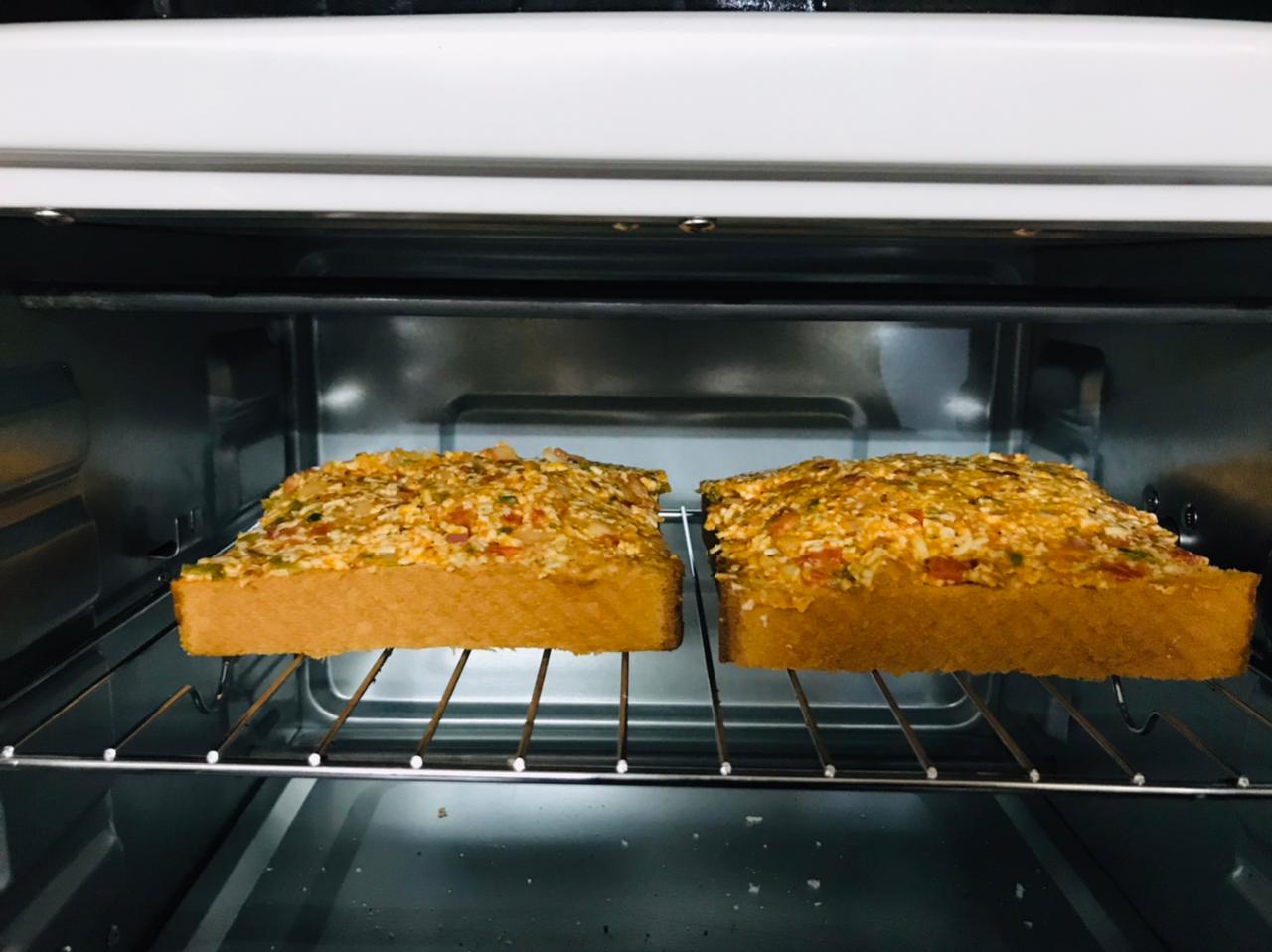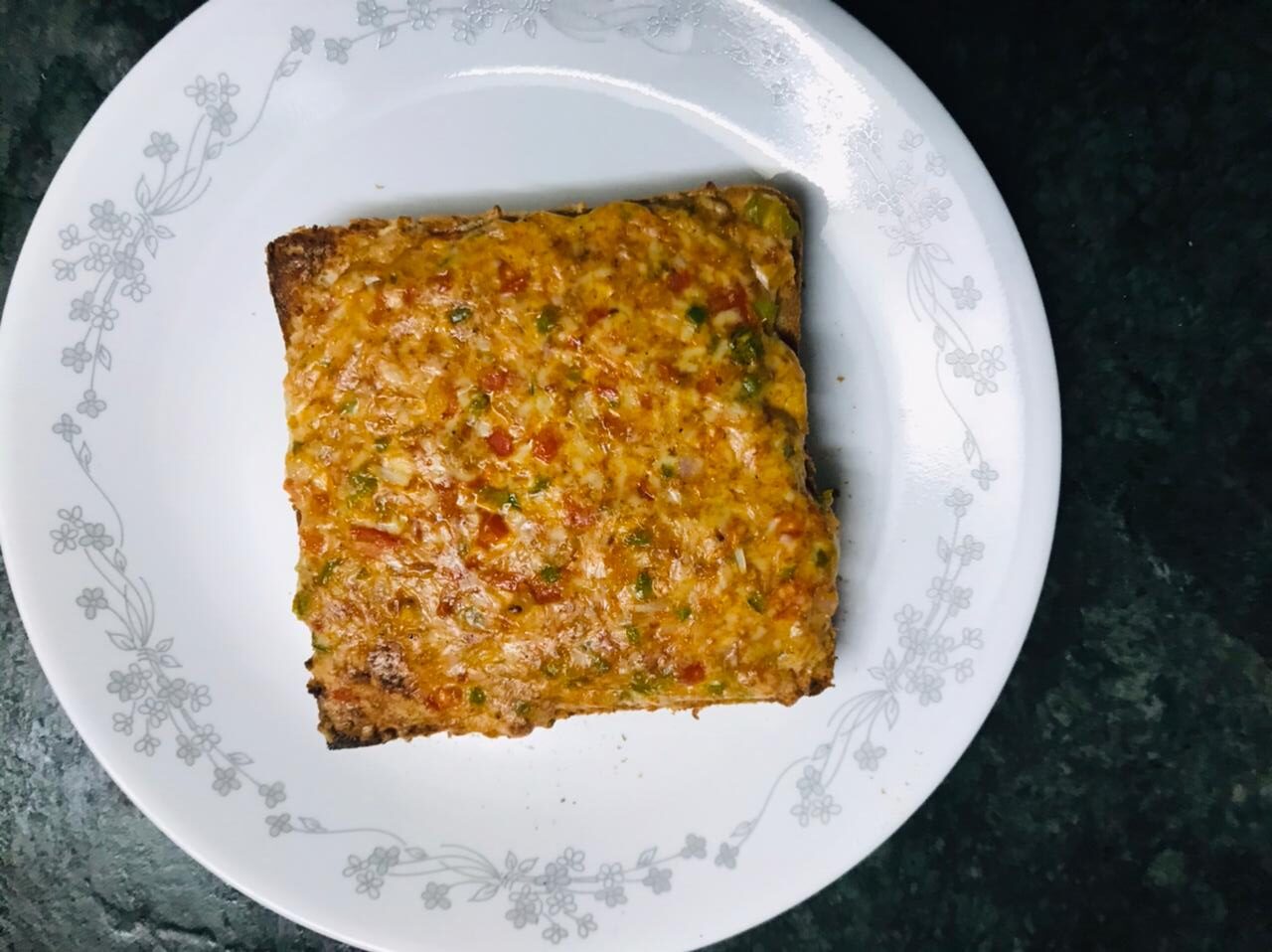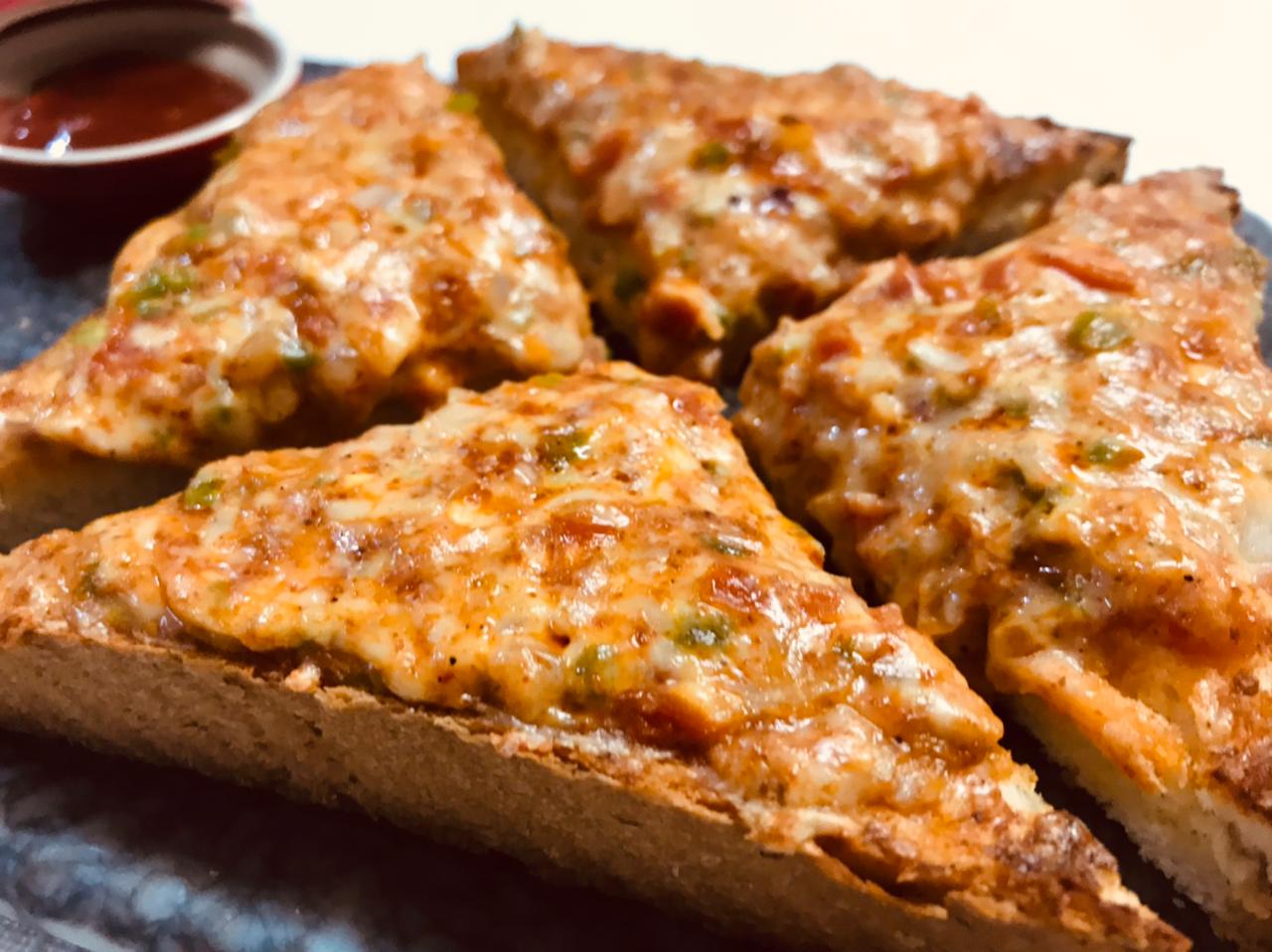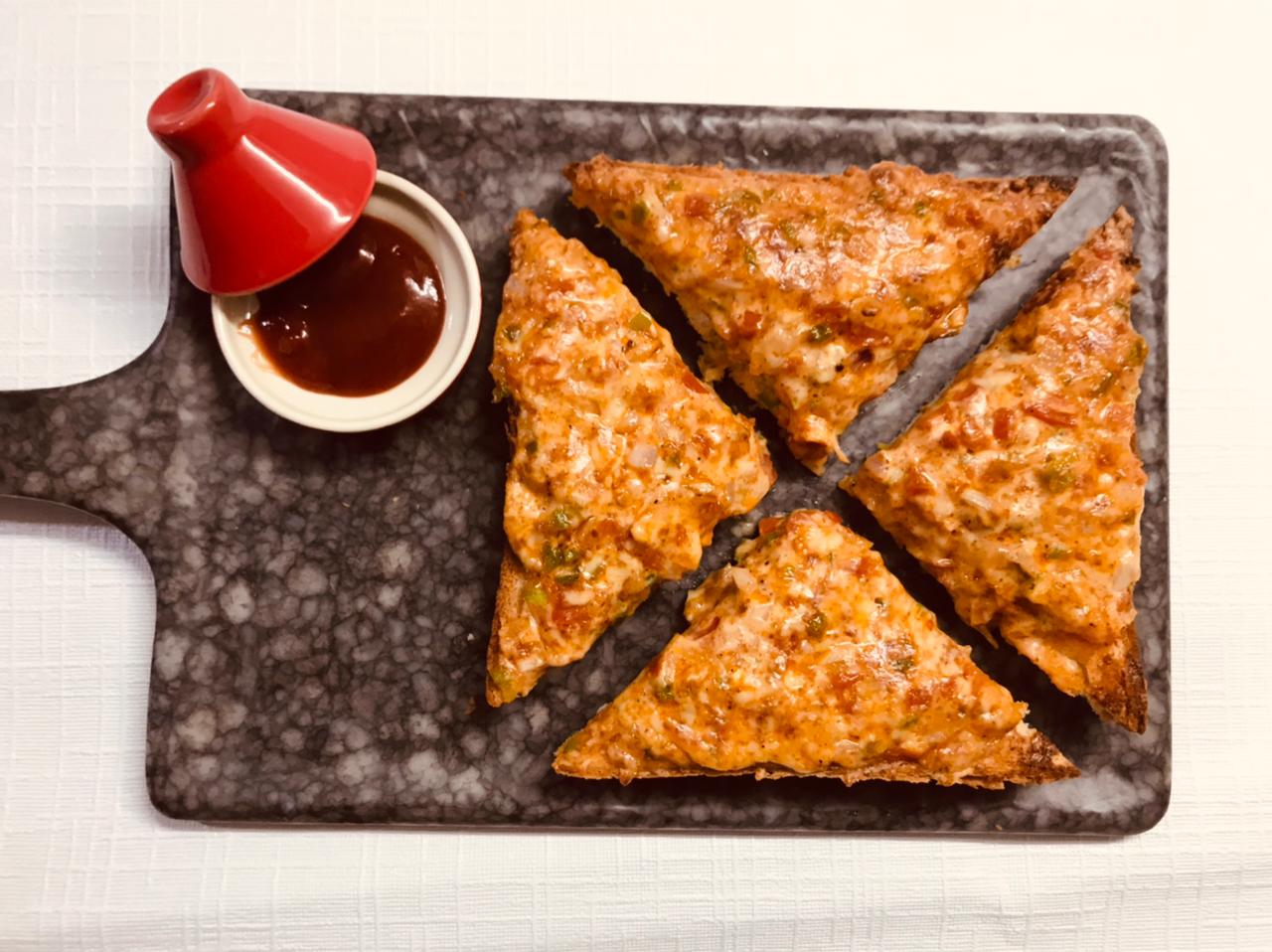 Preheat the oven at 180C/160C fan/gas 4.
Spread the cheese and vegetables mixture evenly on each bread slice.
Bake them at preheated oven for 4-5 minutes or until it is crisp and golden in colour.
Serve hot!