Smooth Chimichurri Verde
Chimichurri is a bold and refreshing herbed dressing/sauce hailing from Argentina and Uruguay. Although chimichurri has its roots in Argentina and Uruguay, its popularity has spread all over the globe, showing up in restaurants and the grocery stores.
Chimichurri has notes of citrusy, tart, garlicky, herby, and a tad bit spicy, and makes a great marinade or dressing for chicken, fish, potatoes and vegetables. Traditional chimichurri is made with parsley, garlic, red chillies, red wine vinegar, and olive oil. These simple ingredients yield a spectacularly delicious green sauce.
There are two kinds of chimichurri sauce, green and red. This recipe is for the more common green variety. There are so many variations in the world of Chimichurri, that it is now difficult to say which is the closest to the most authentic recipe there is. Hence, I did a lot of research and tried few different recipes and read many blogs (thanks to google translations) from Argentina and Uruguay.
I learnt that a more traditional chimichurri is meant to be a loose oil based raw sauce wherein the ingredients are simply stirred together with the oil being stirred in very last. A hybrid version would be to combine all ingredients in a food processor and blend until smooth. This version is the modern version of the traditional chimichurri and is smooth and silky.
Ingredients
½ cup finely chopped flat leaf parsley
2-3 finely chopped/grated garlic cloves
1-2 finely chopped red chillies
2 tablespoons red wine vinegar
½ cup olive oil
¾ teaspoon dried oregano
Coarse salt to taste
½ teaspoon black pepper powder
½ finely chopped red onion
Directions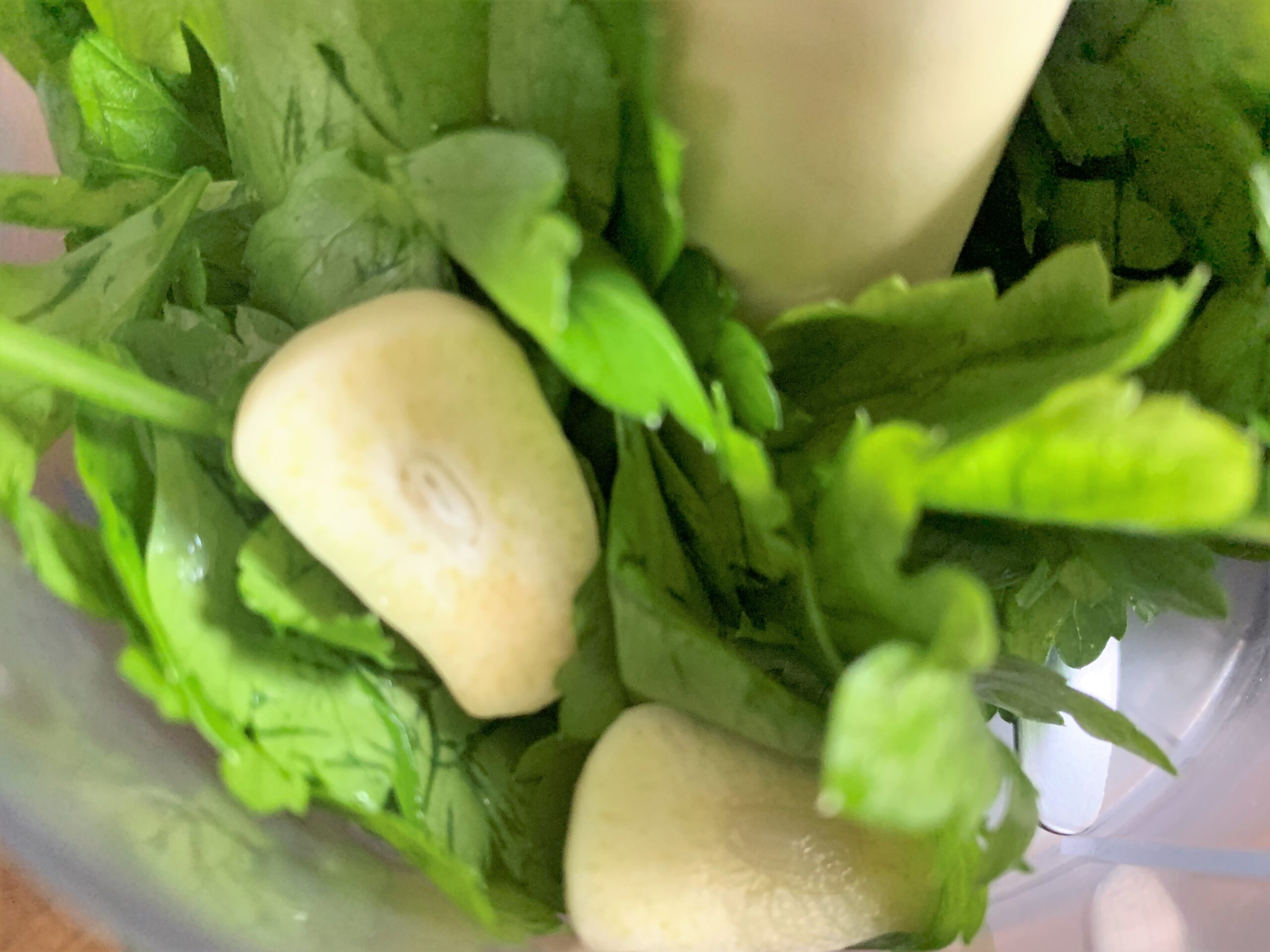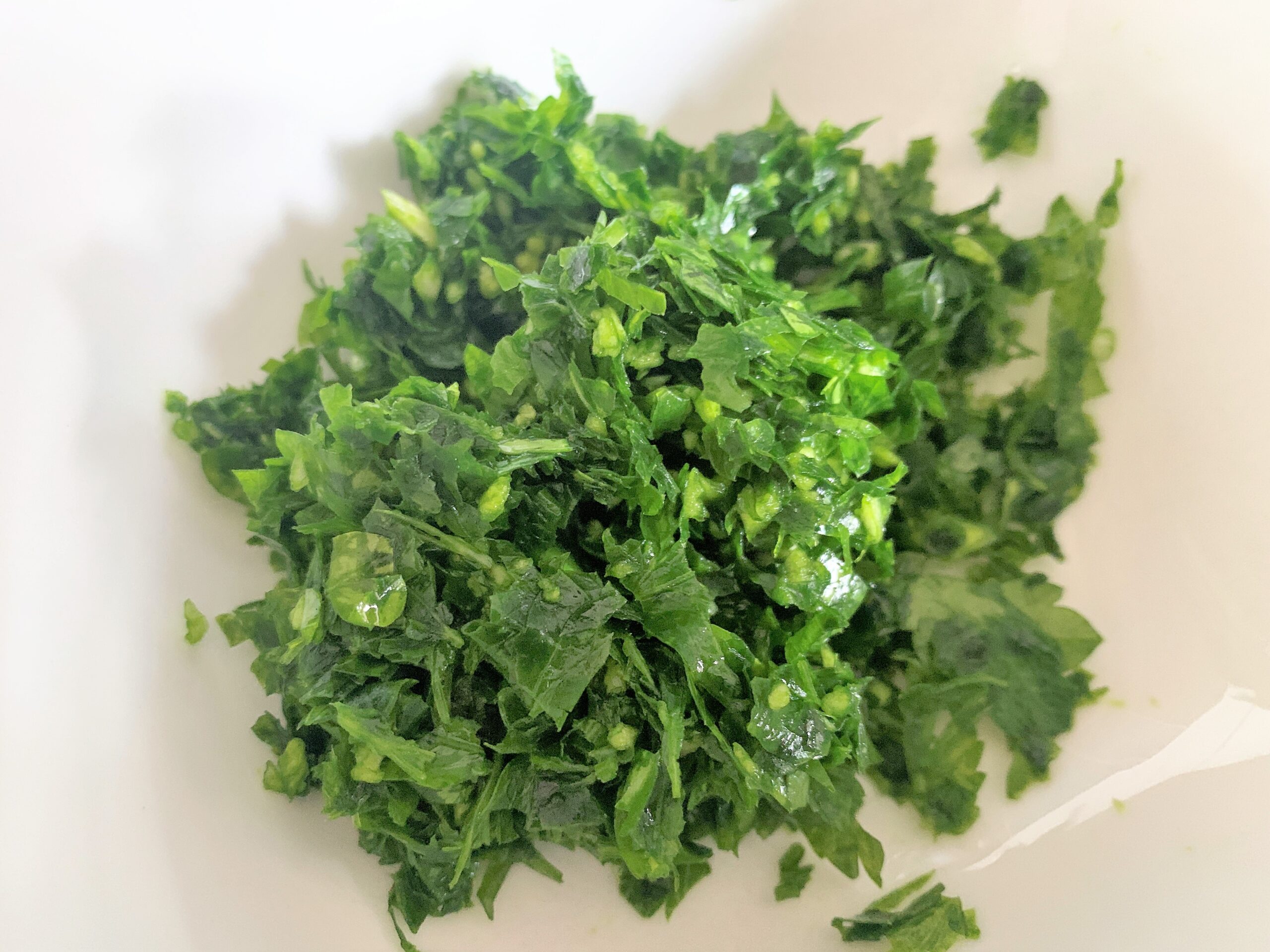 In a food processor, combine the parsley and garlic. Process until finely chopped/minced.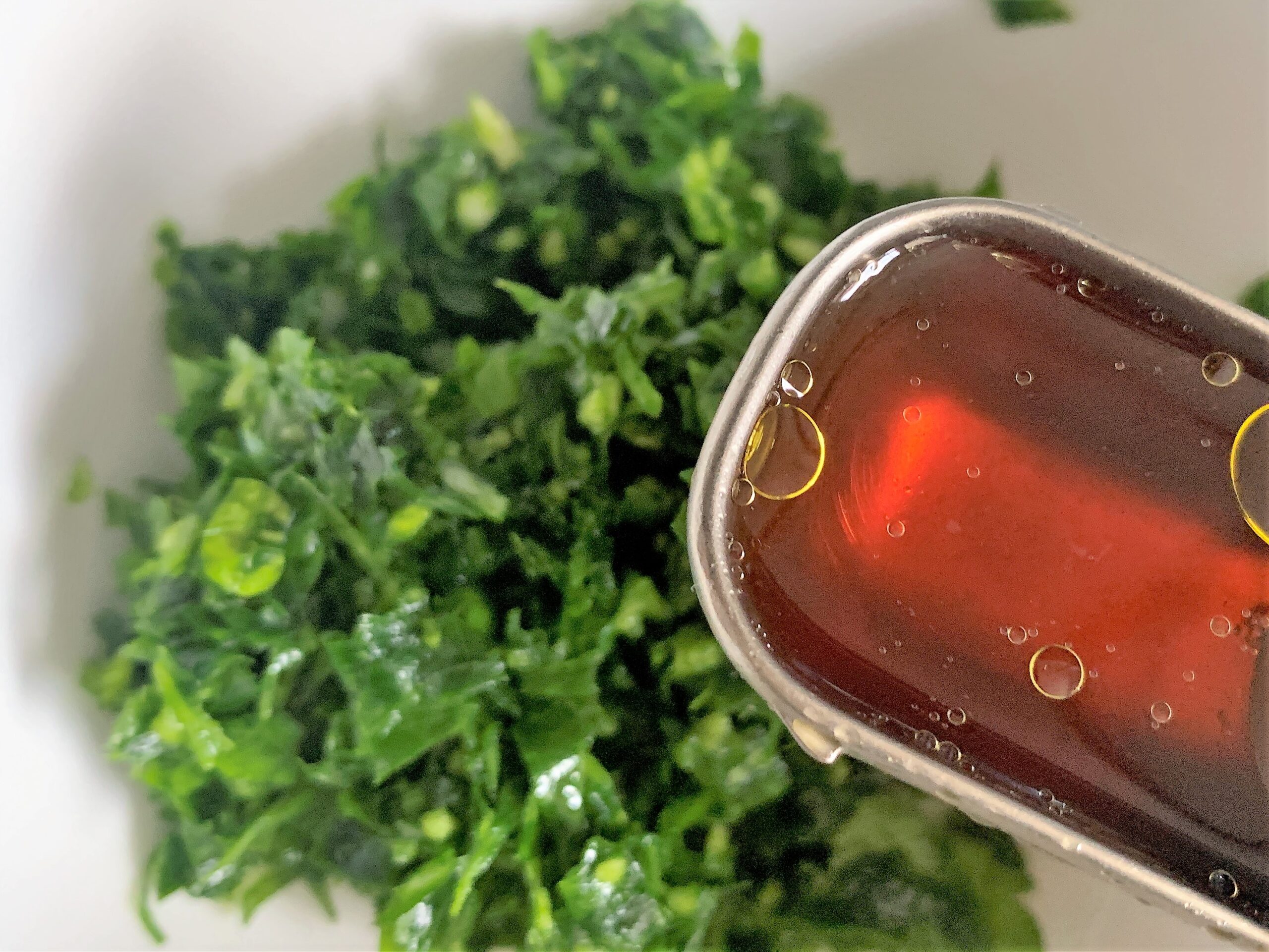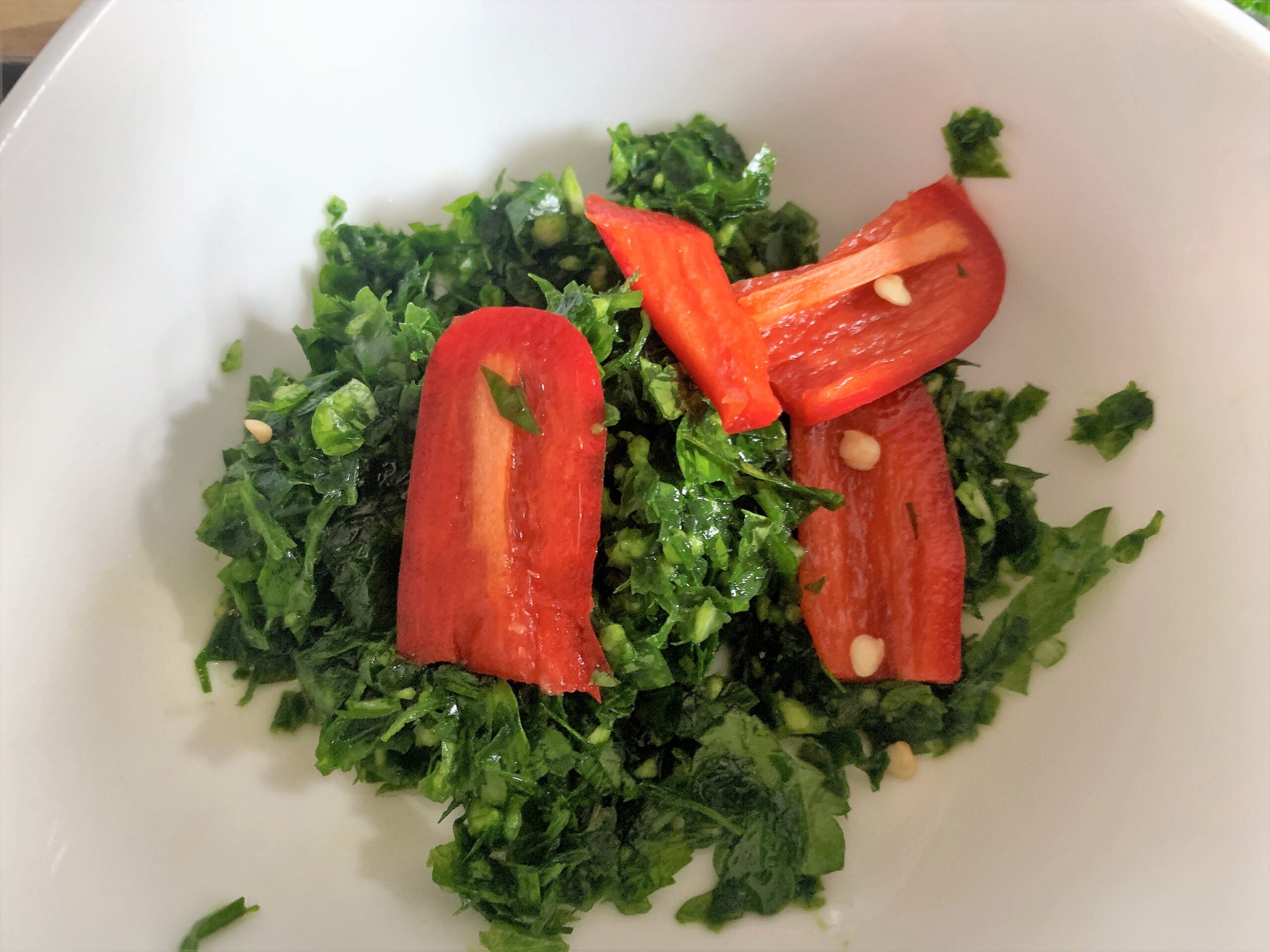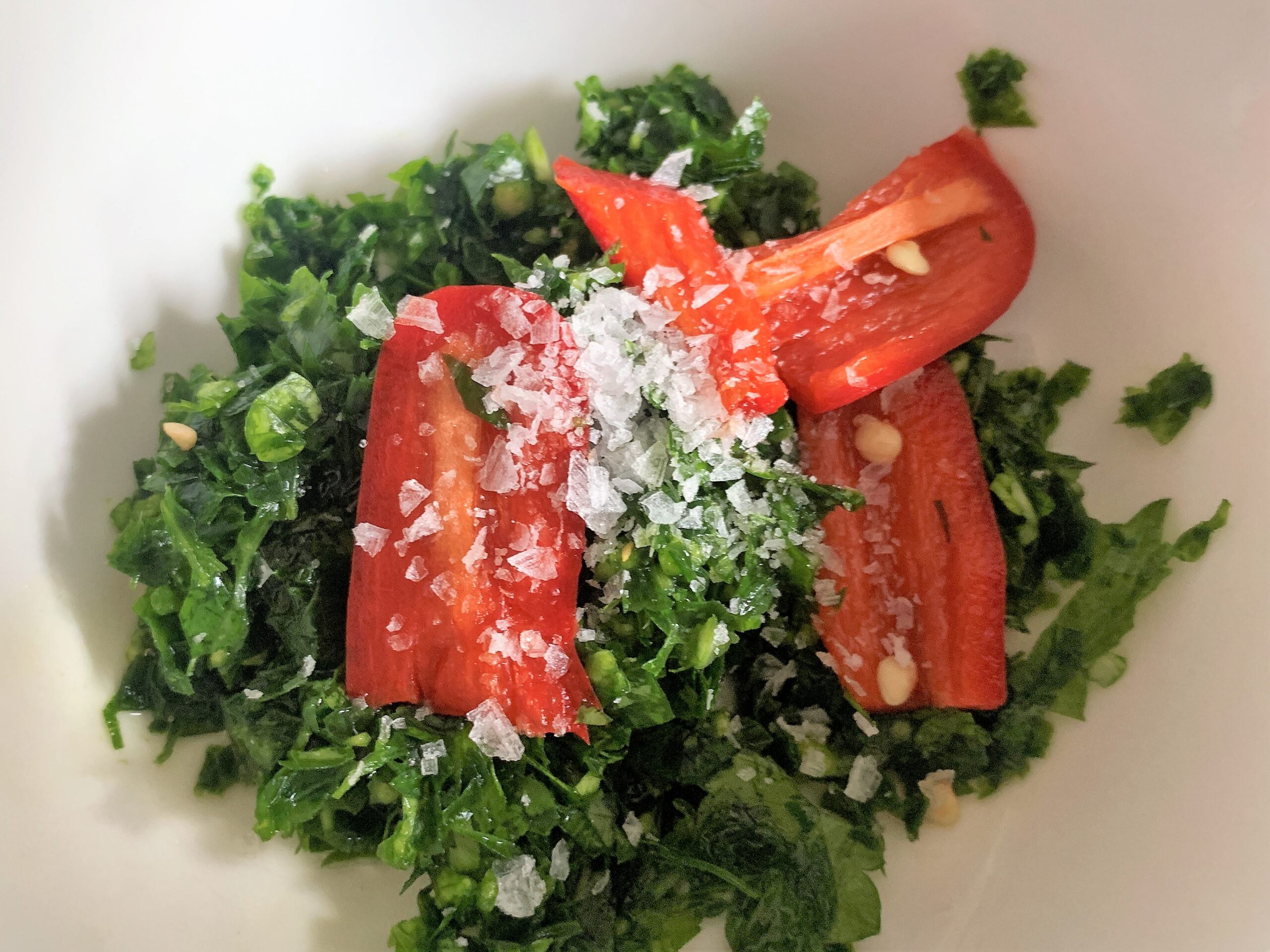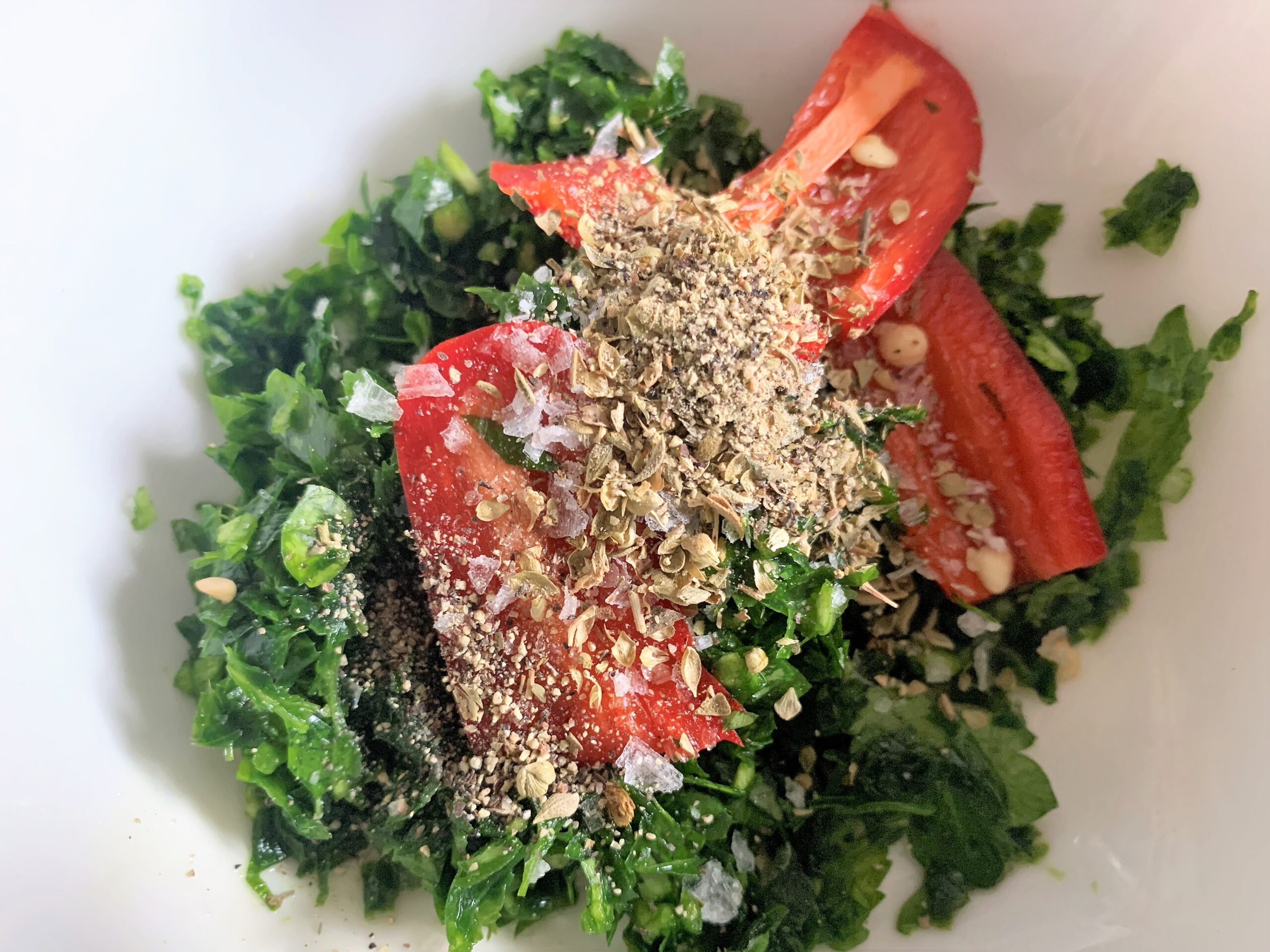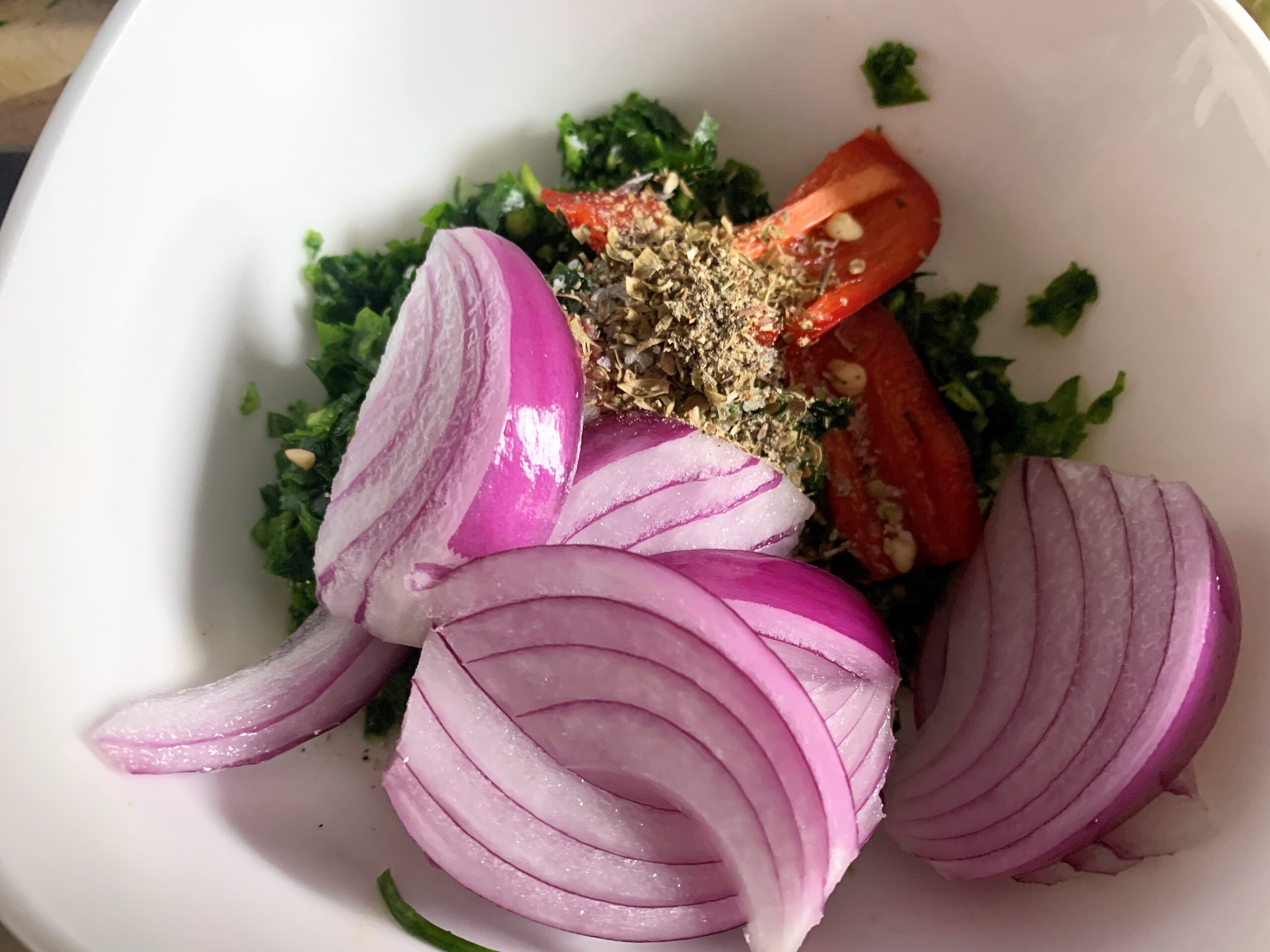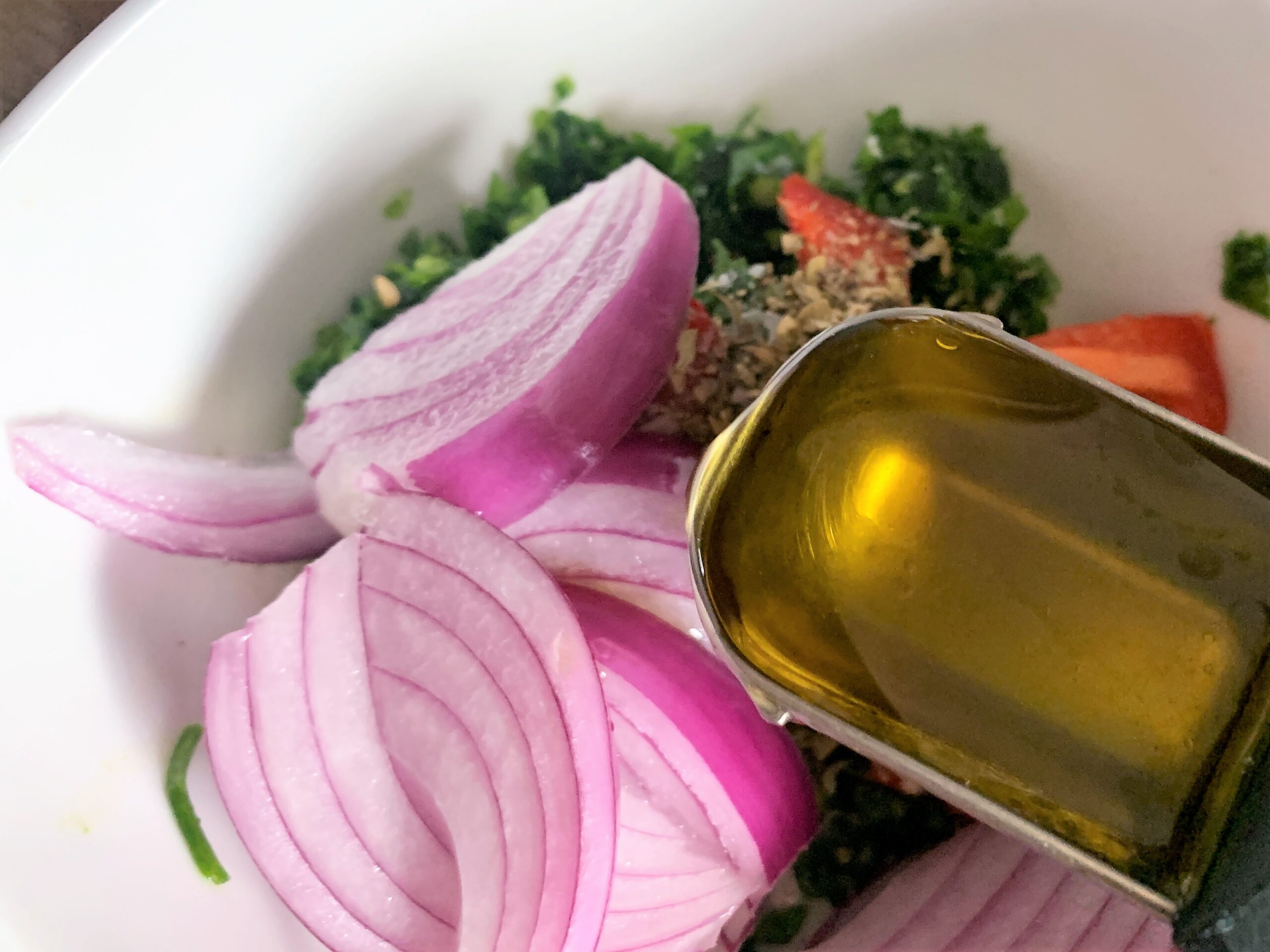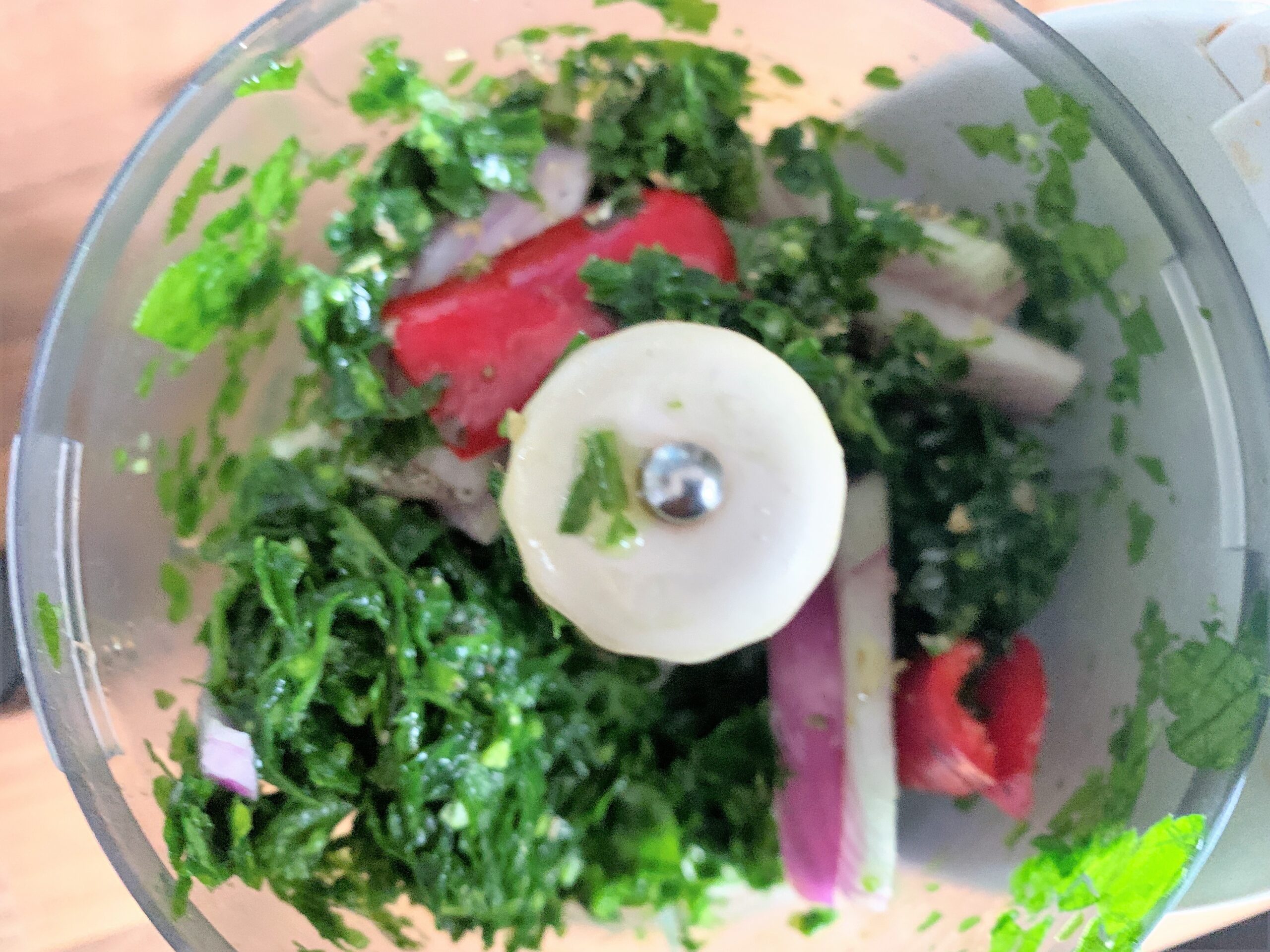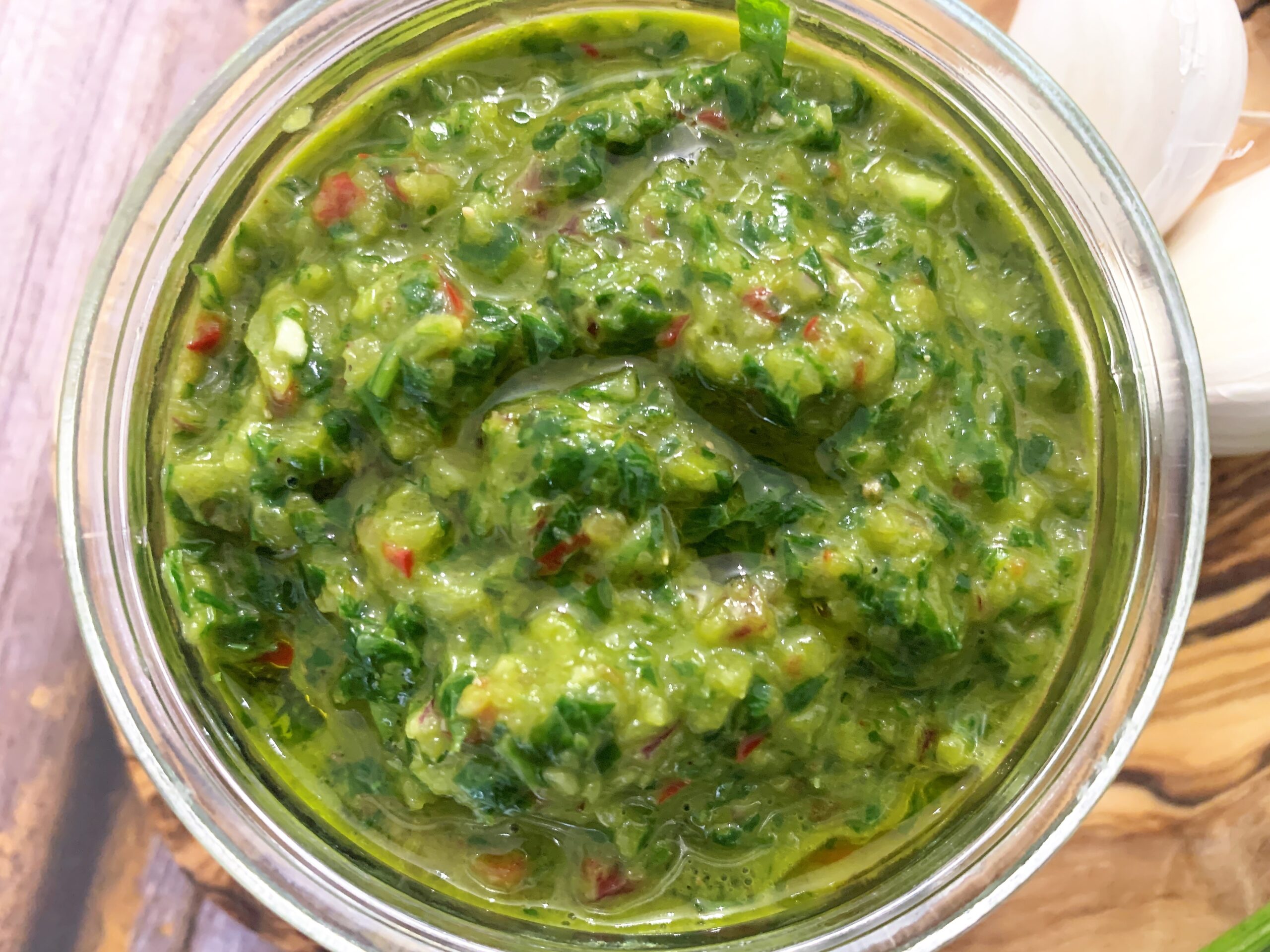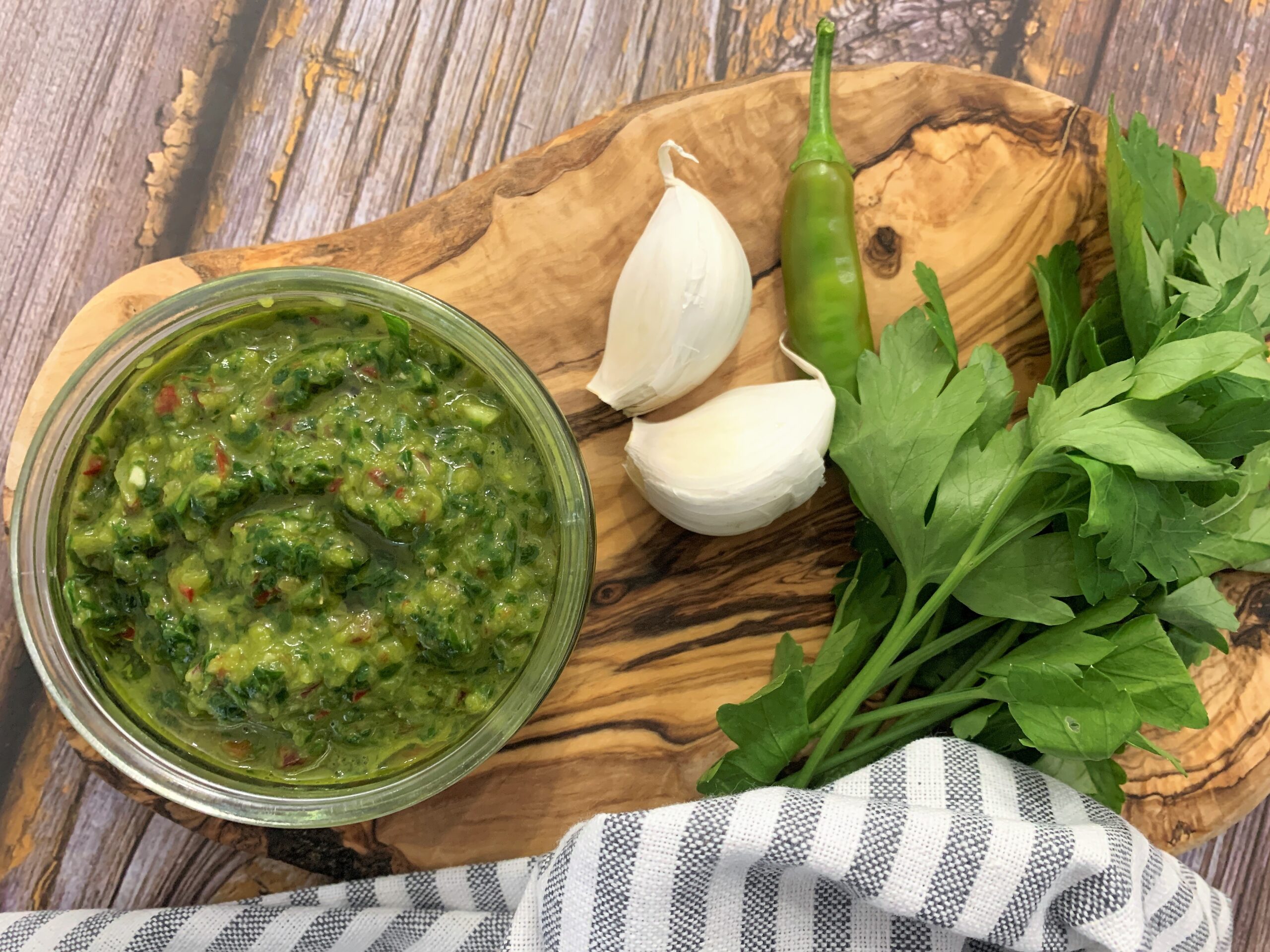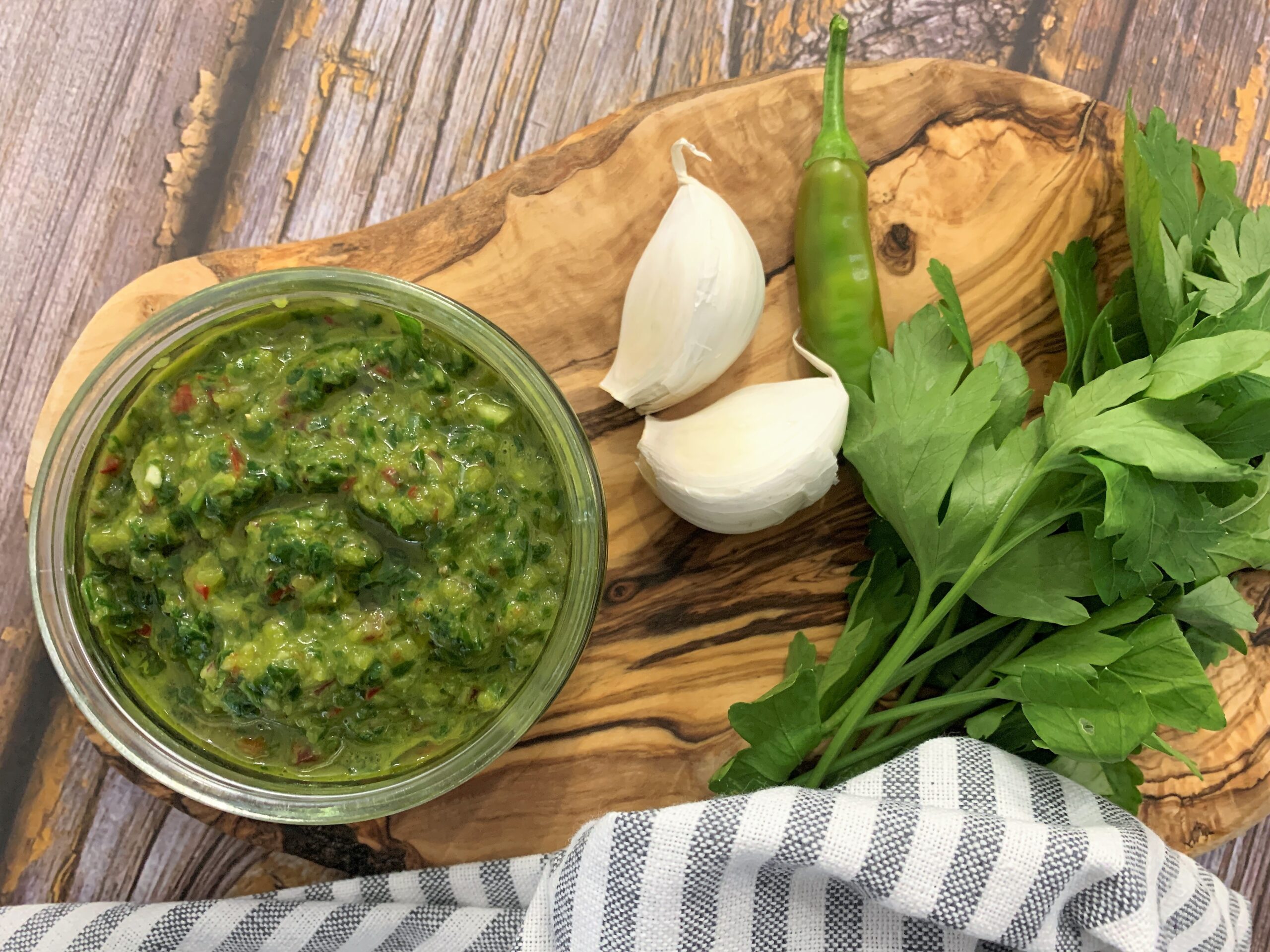 Add the red wine vinegar, salt, black pepper, oregano, red chillies, onions and olive oil and whisk until the mixture is well blended. Let the sauce rest for 15-20 minutes for the flavours to infuse. Taste, and if necessary, add additional salt/ pepper according to your taste.
Serve with grilled vegetables or grilled seafood/meat!