Seared Scallops with Chimichurri Sauce
Seared Scallops with Chimichurri Sauce is a celebration of summer. Deliciously cooked scallops with hearty herby chimichurri is full of flavour and is a delicious rustic combination.
Chimichurri is an herb-based sauce from Argentina. Chimichurri is one of those versatile sauces that can enhance taste of almost anything and in this case scallops and chimichurri perfectly compliments each other. Sweet scallops and pungent chimichurri. Each mouthful burst with flavours!
Recipes that are minimal in ingredients and come together easily yet are exciting are my type of recipes- especially in the summertime! Fresh ingredients, flavourful combinations, and simple rustic cooking is what I am all about this time of the year. These scallops are no exception!
It is probably worth your time to double the recipe and have some chimichurri stashed in the fridge for when cravings strike, which will be often after you make this dish.
Ingredients
For Scallops
6-8 large scallops (side muscles removed)
1 tablespoon unsalted butter
1 teaspoon olive oil
Salt to taste
¼ teaspoon freshly ground black pepper
For Chimichurri
½ cup finely chopped flat leaf parsley
2-3 finely chopped/grated garlic cloves
1-2 finely chopped red chillies
2 tablespoons red wine vinegar
½ cup olive oil
¾ teaspoon dried oregano
Coarse salt to taste
½ teaspoon black pepper powder
Directions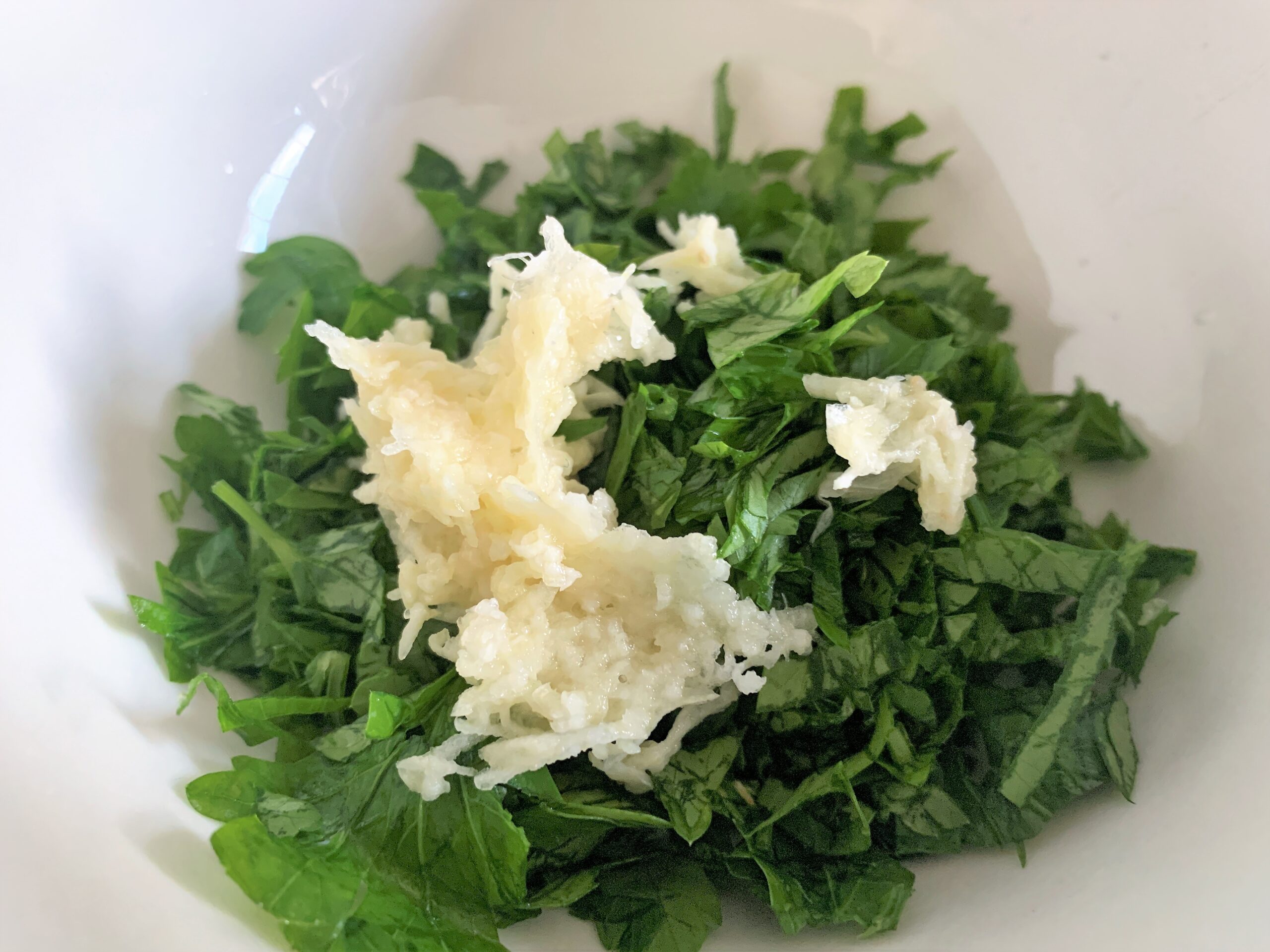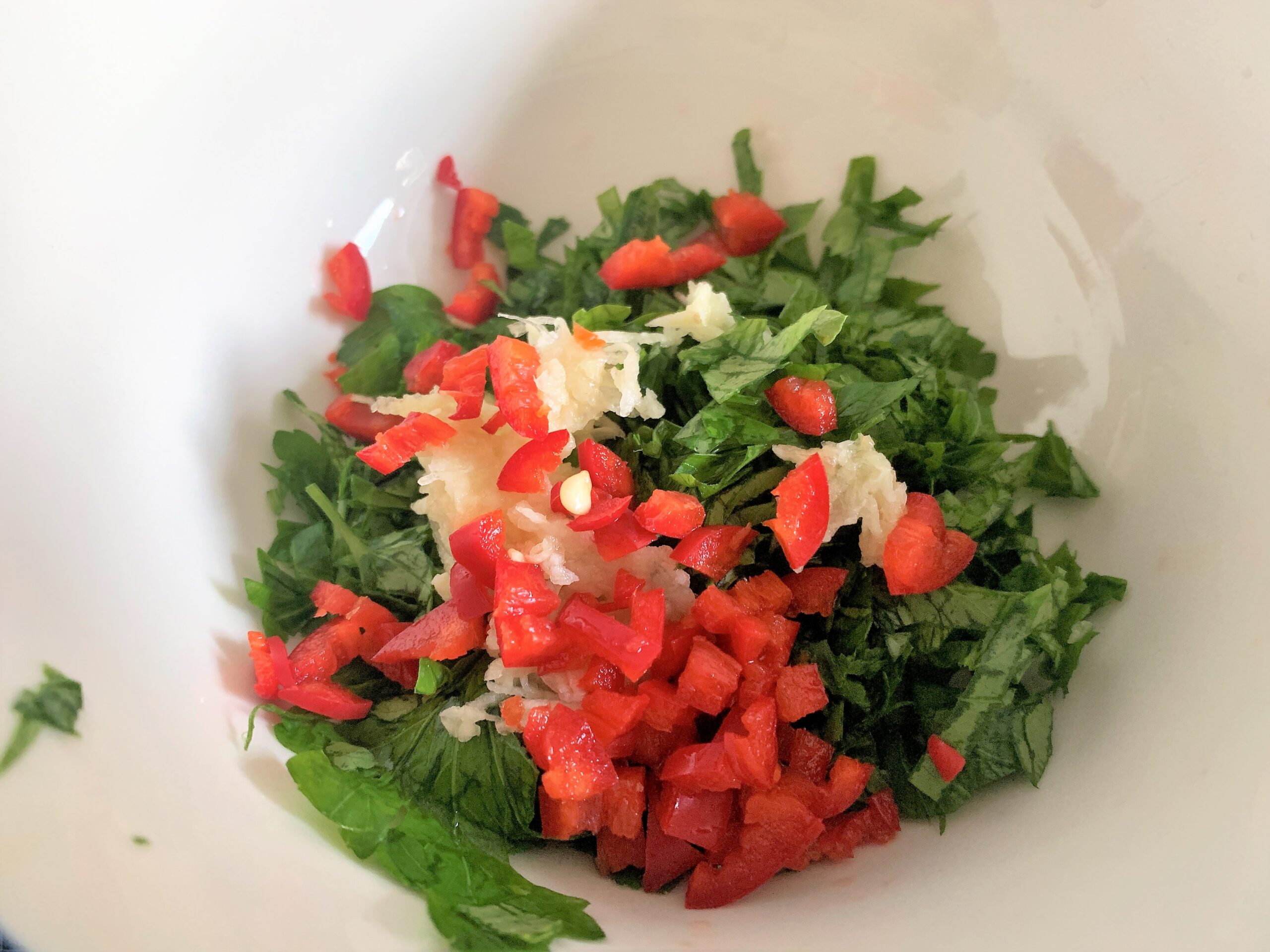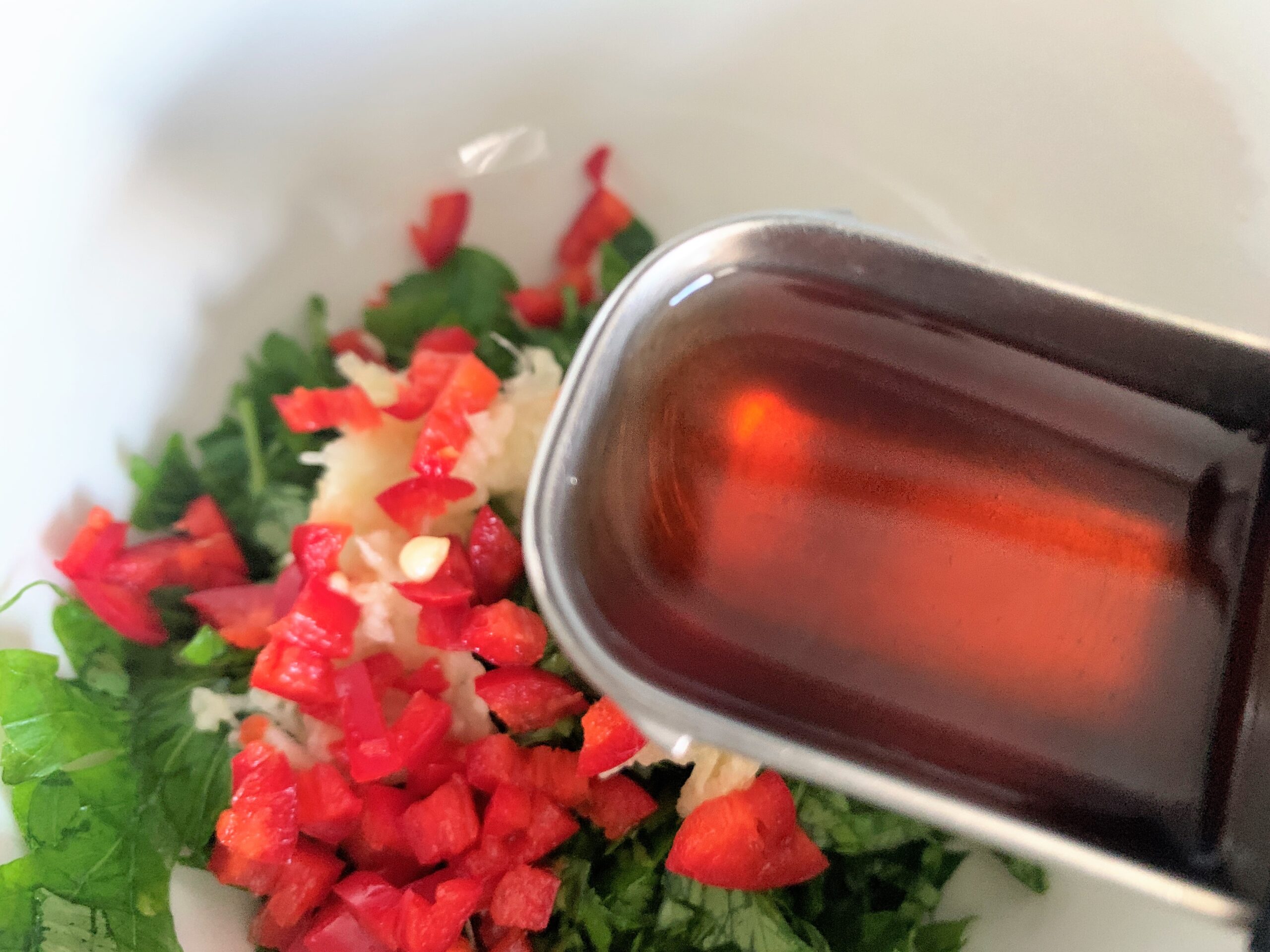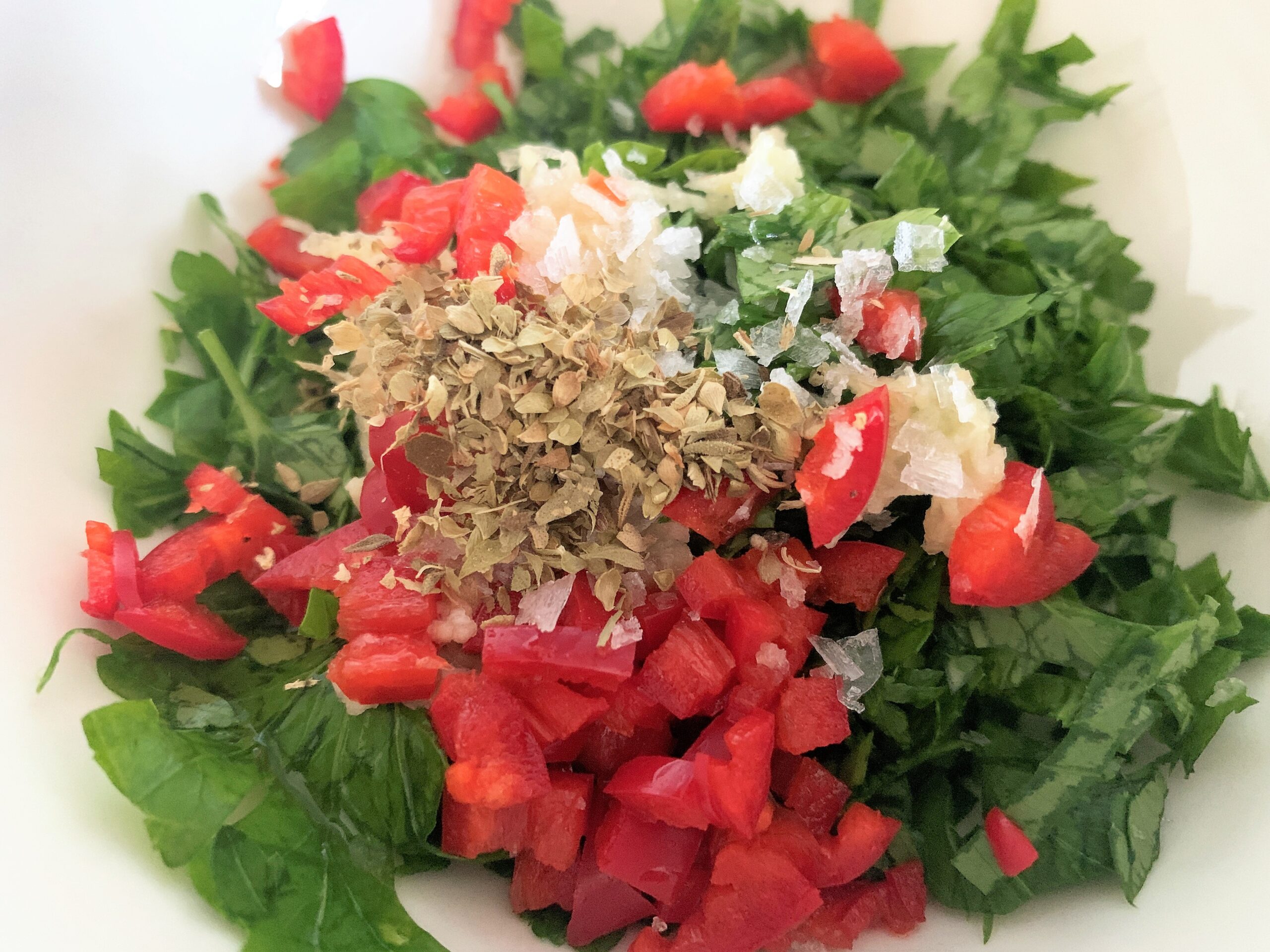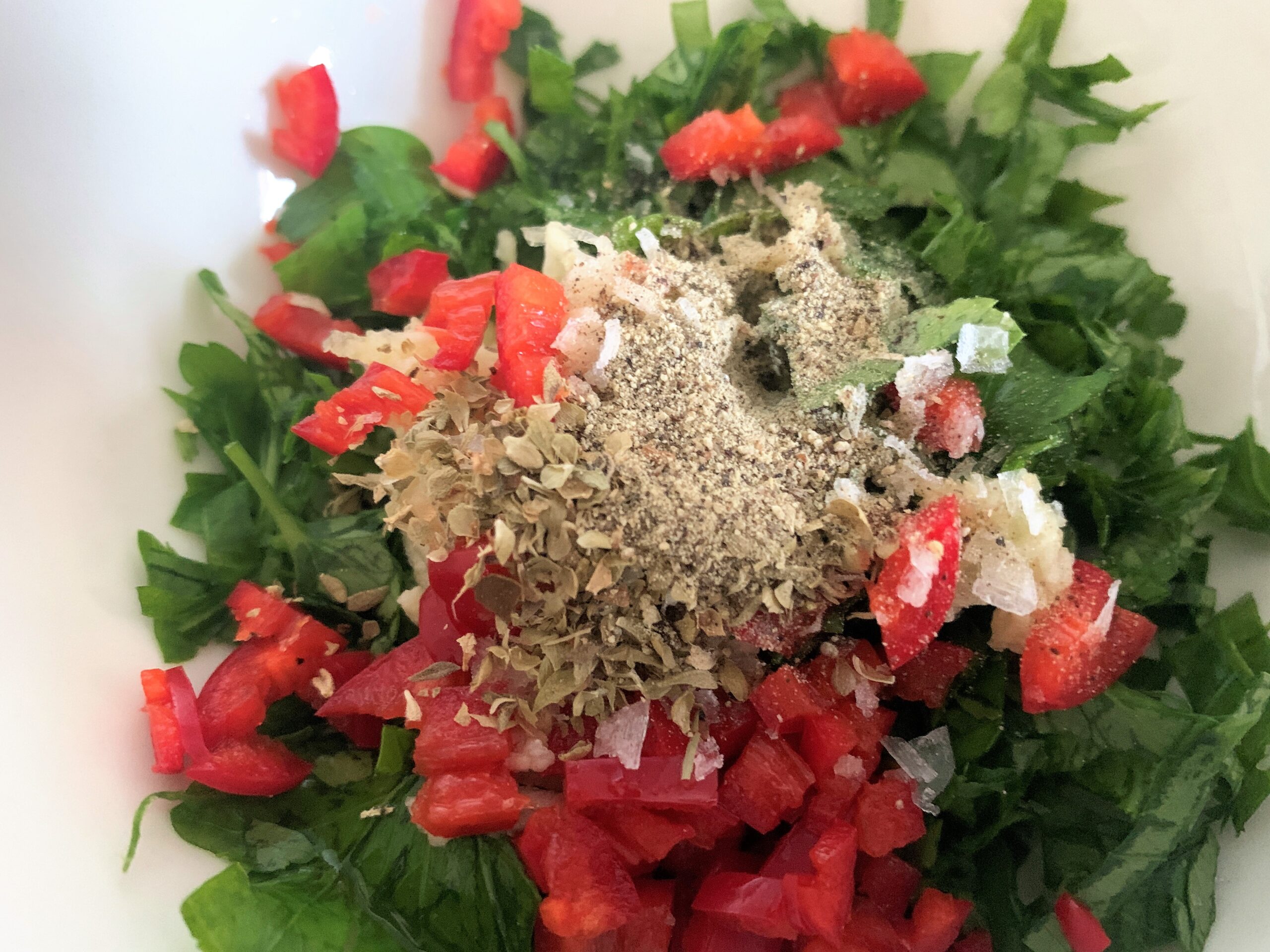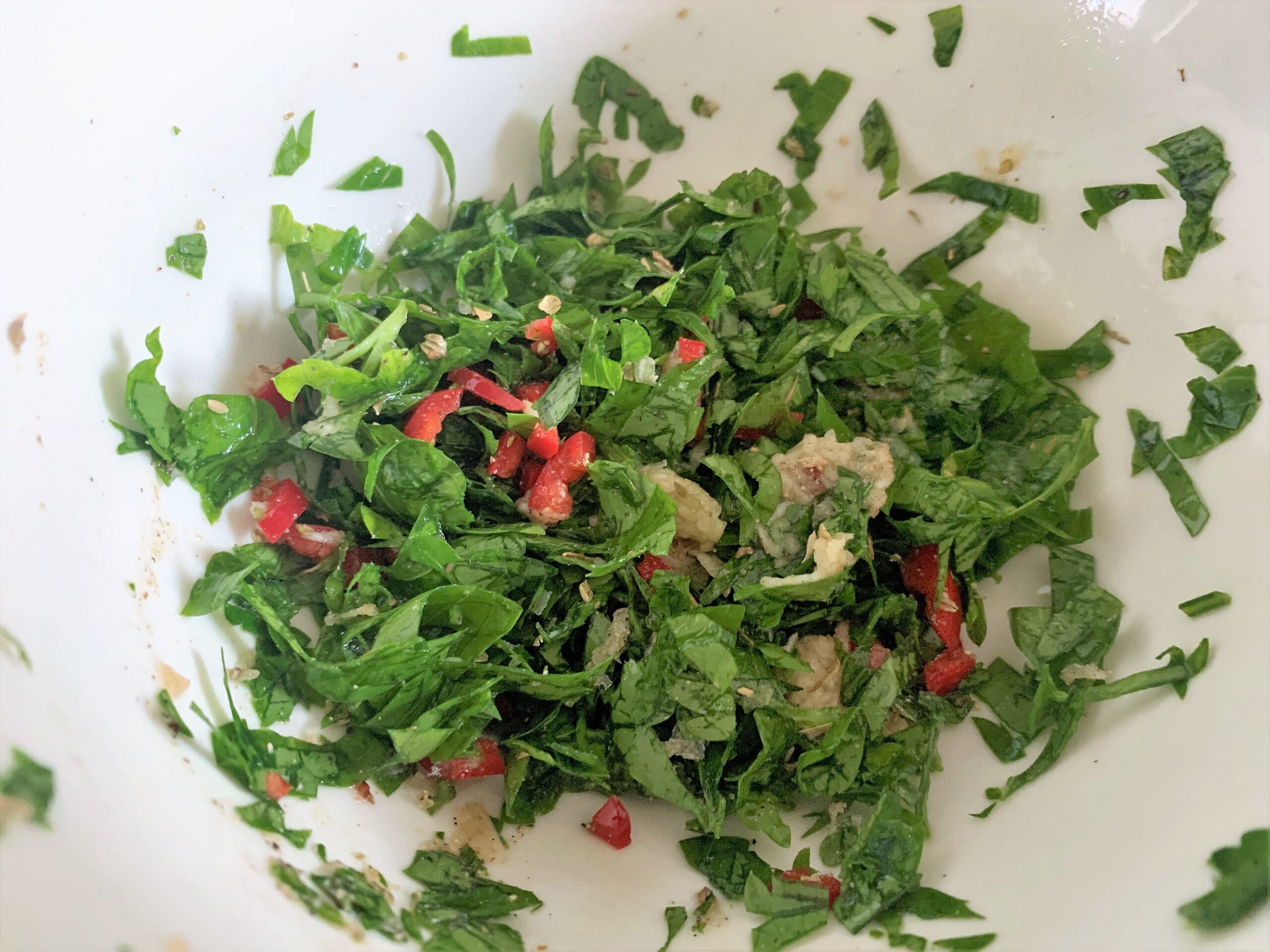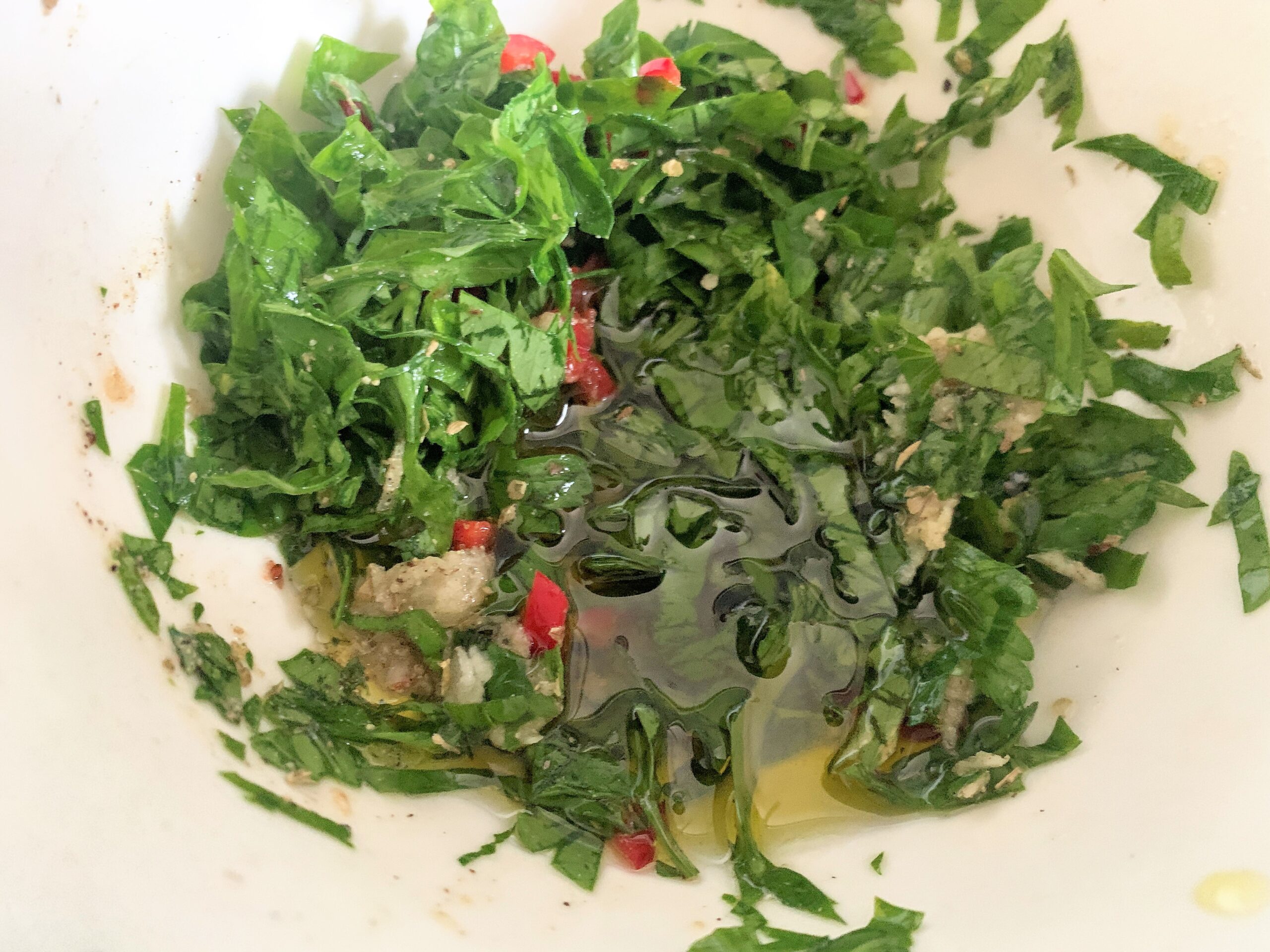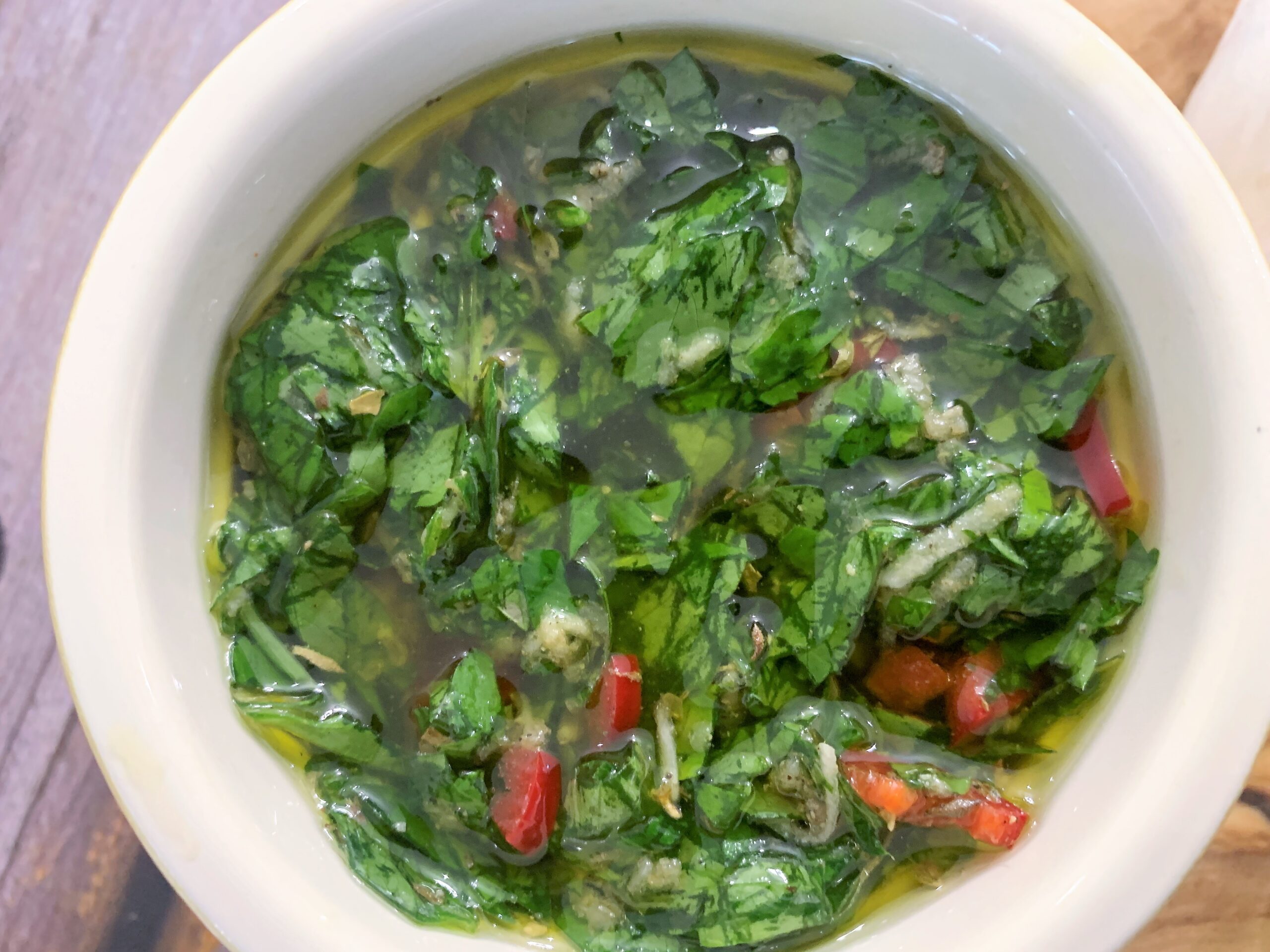 In a bowl mix together parsley, garlic, red chillies, red wine vinegar, salt, oregano, black pepper and oil. Let it sit for as at least 30 minutes for the flavours to infuse. Chimichurri is ready.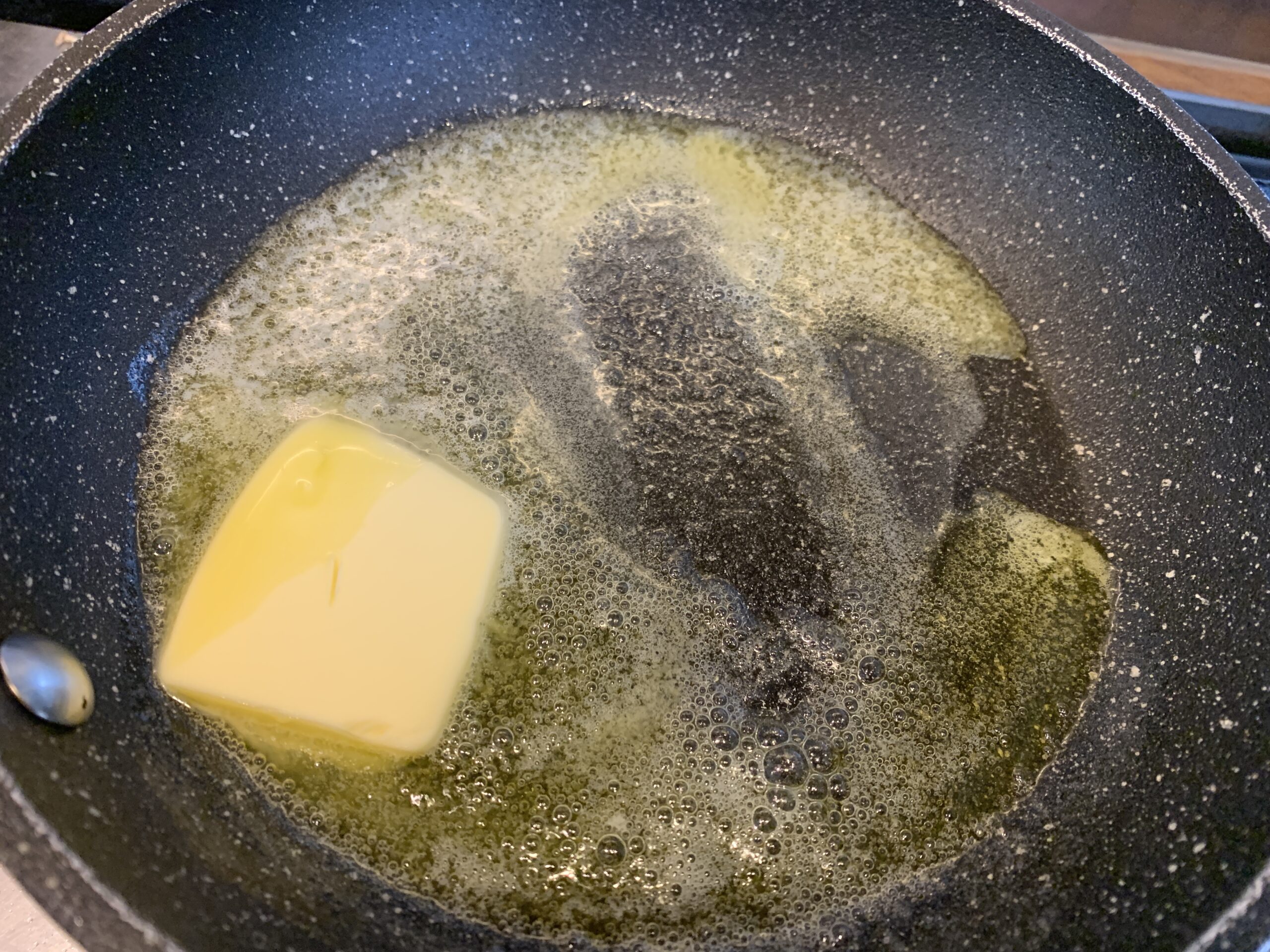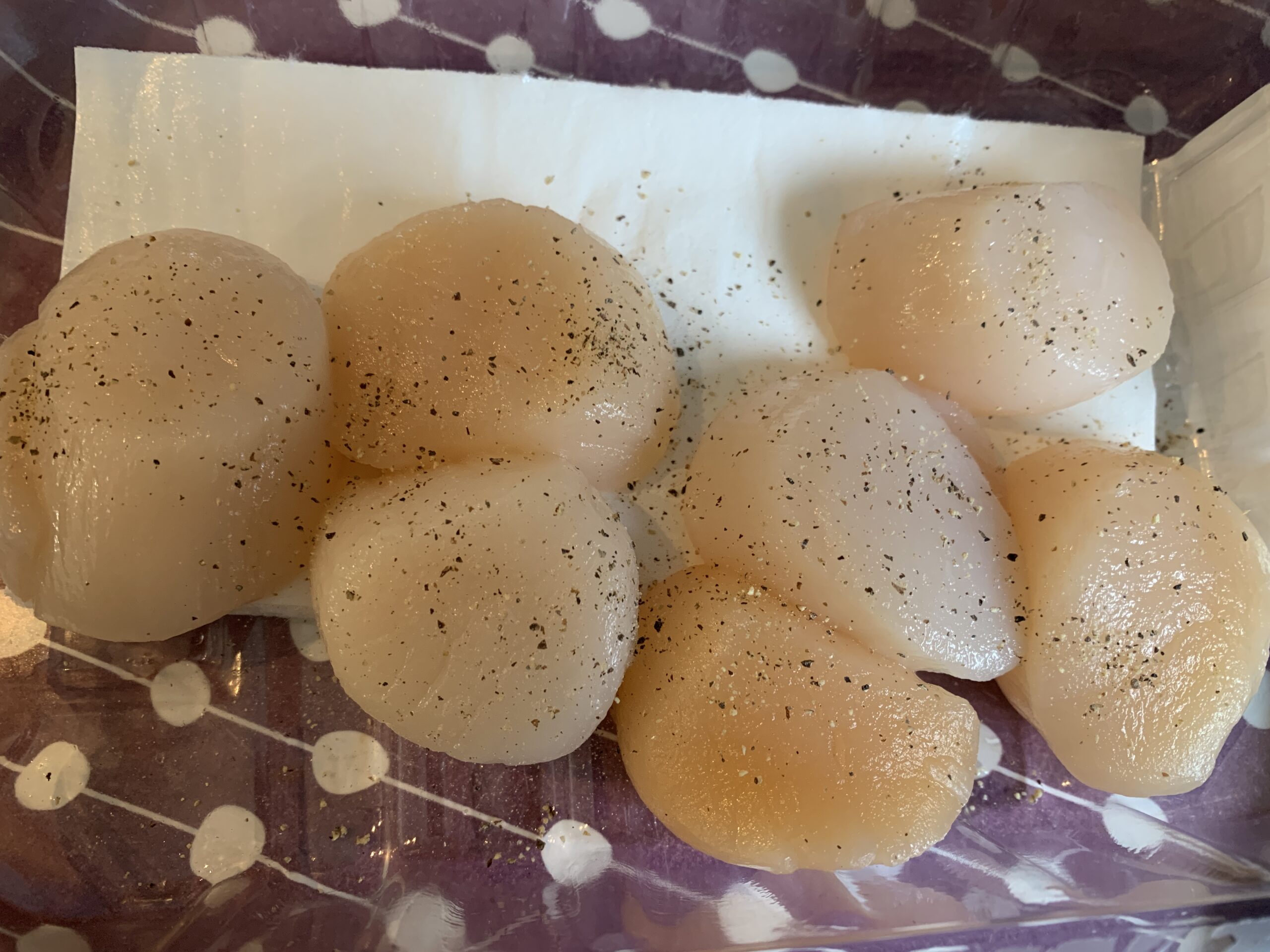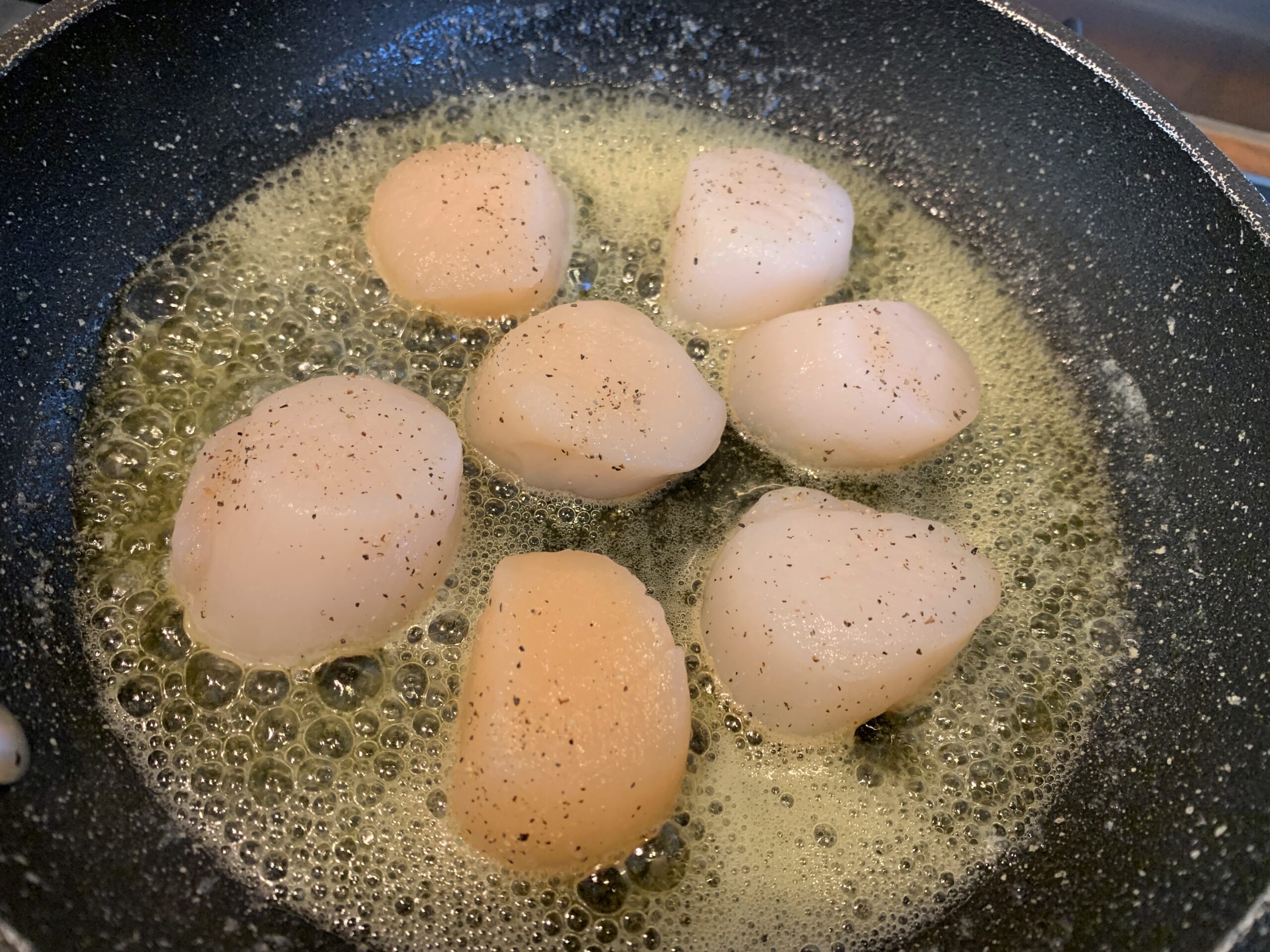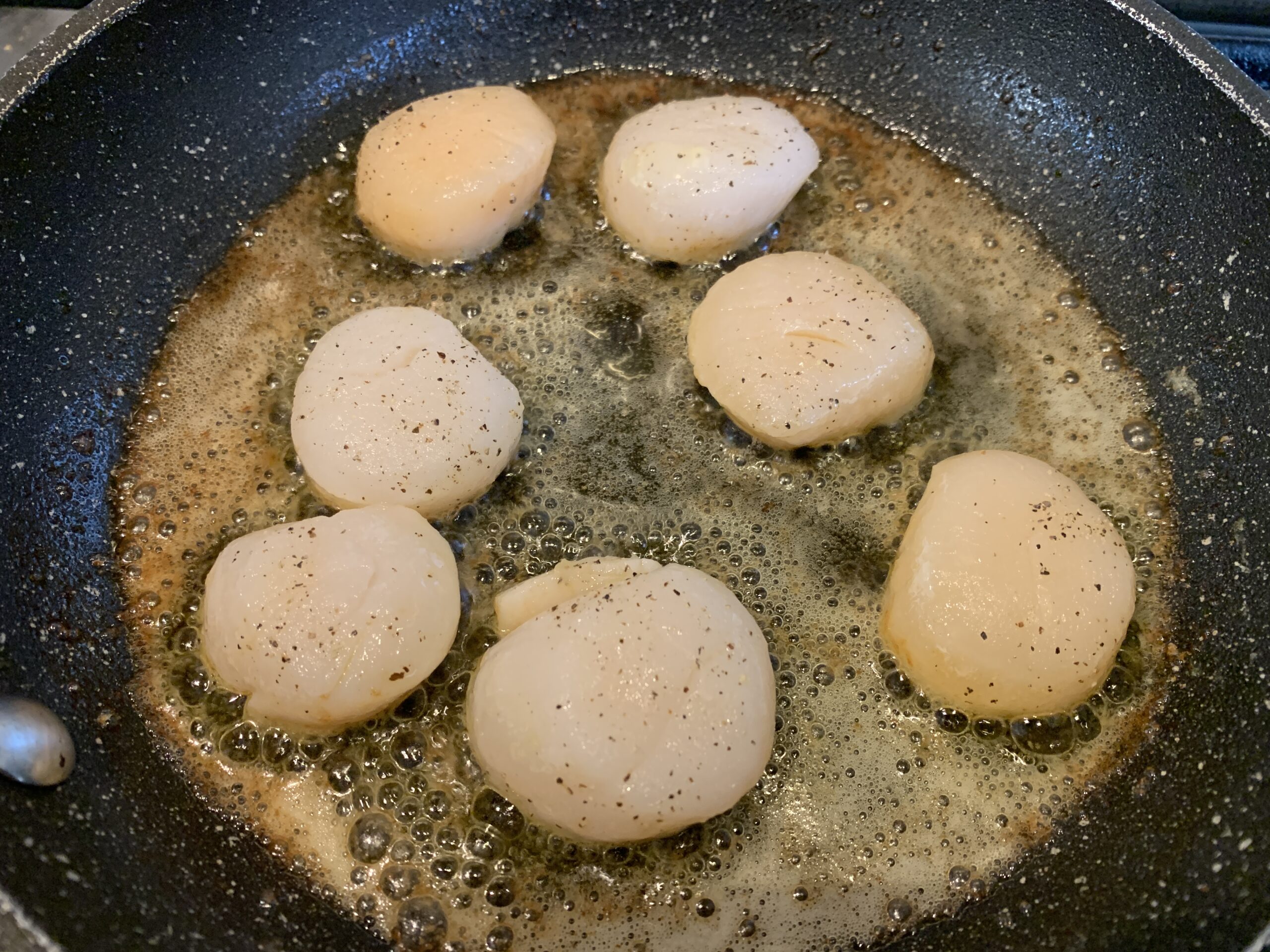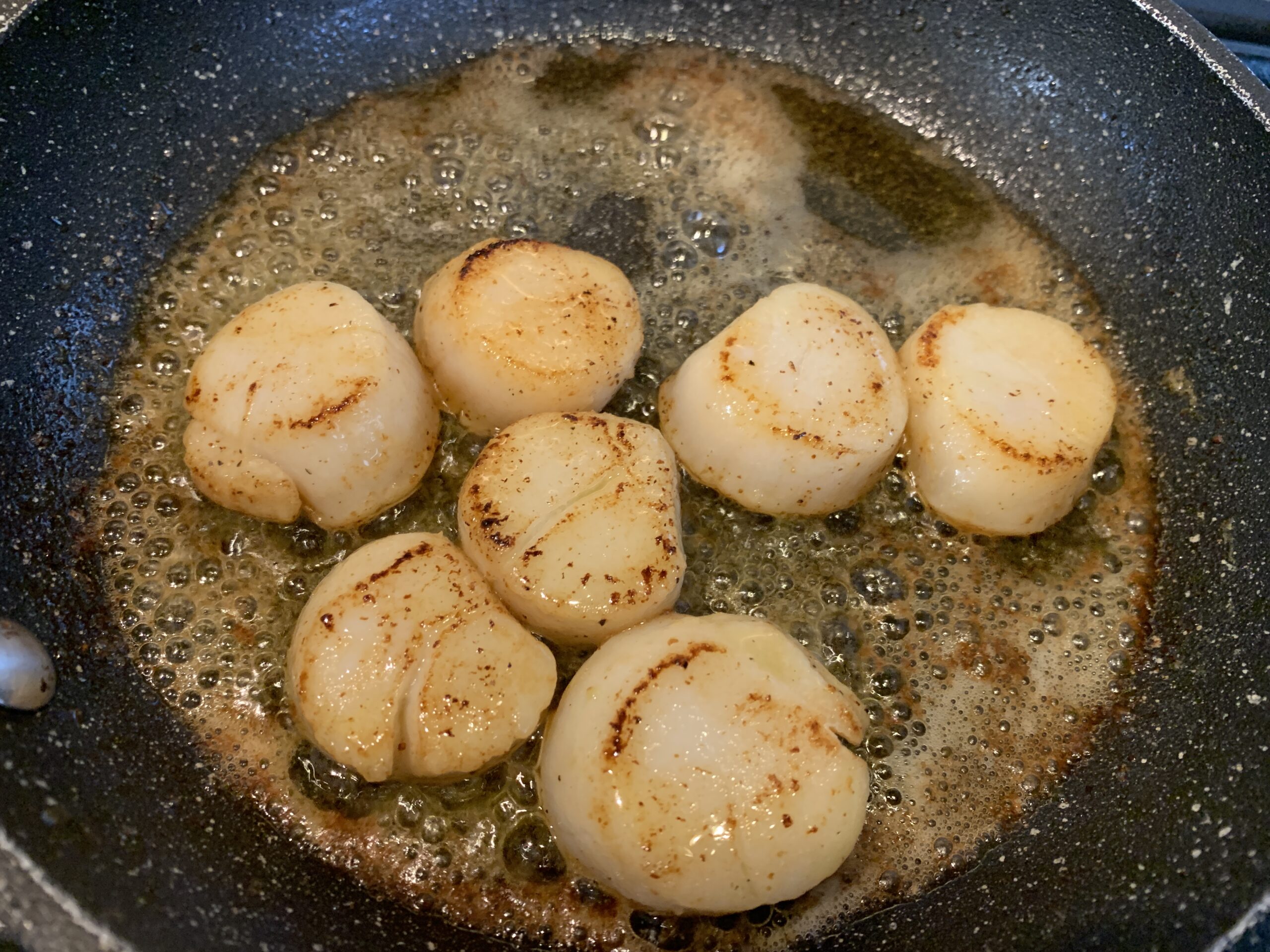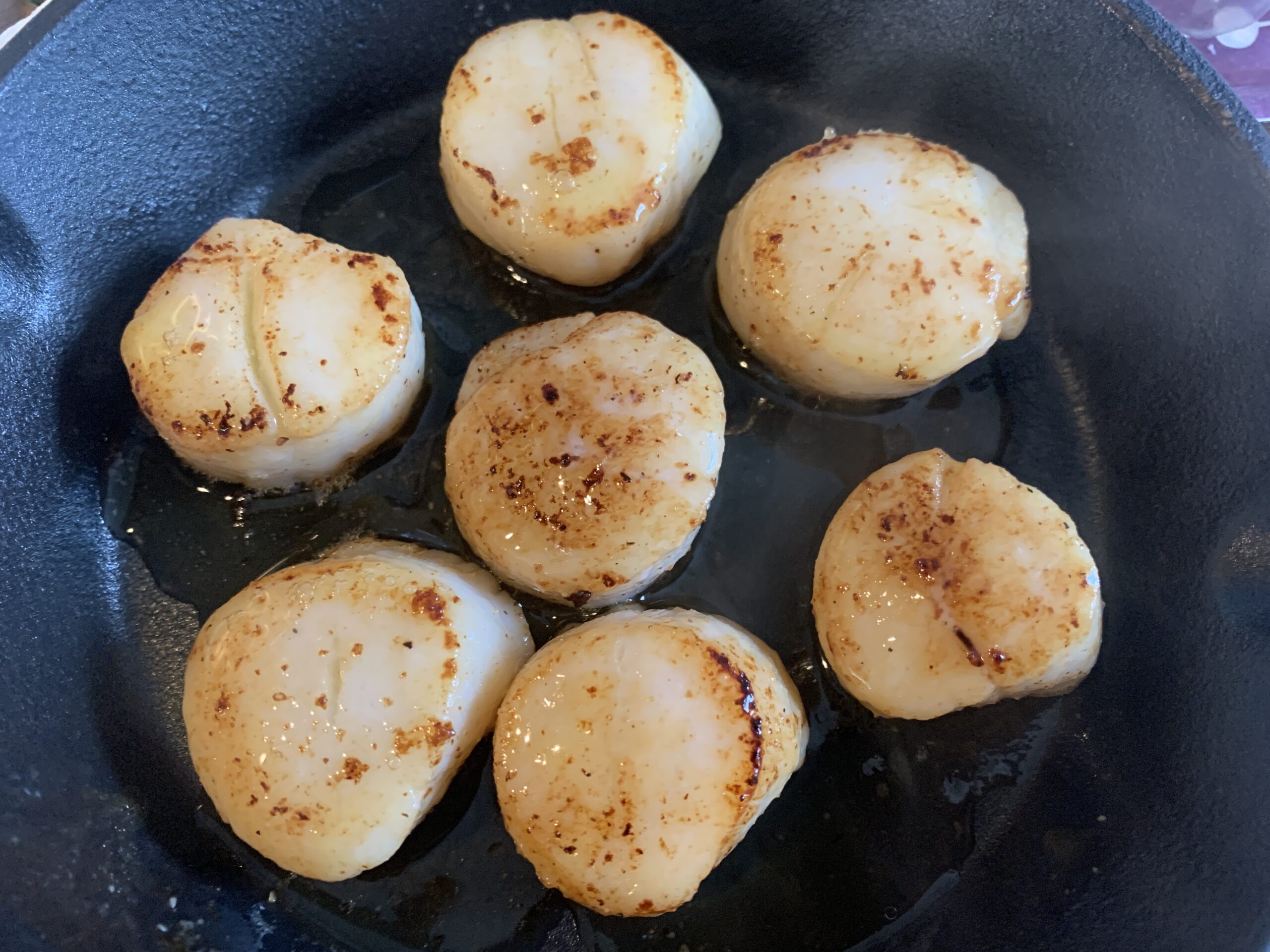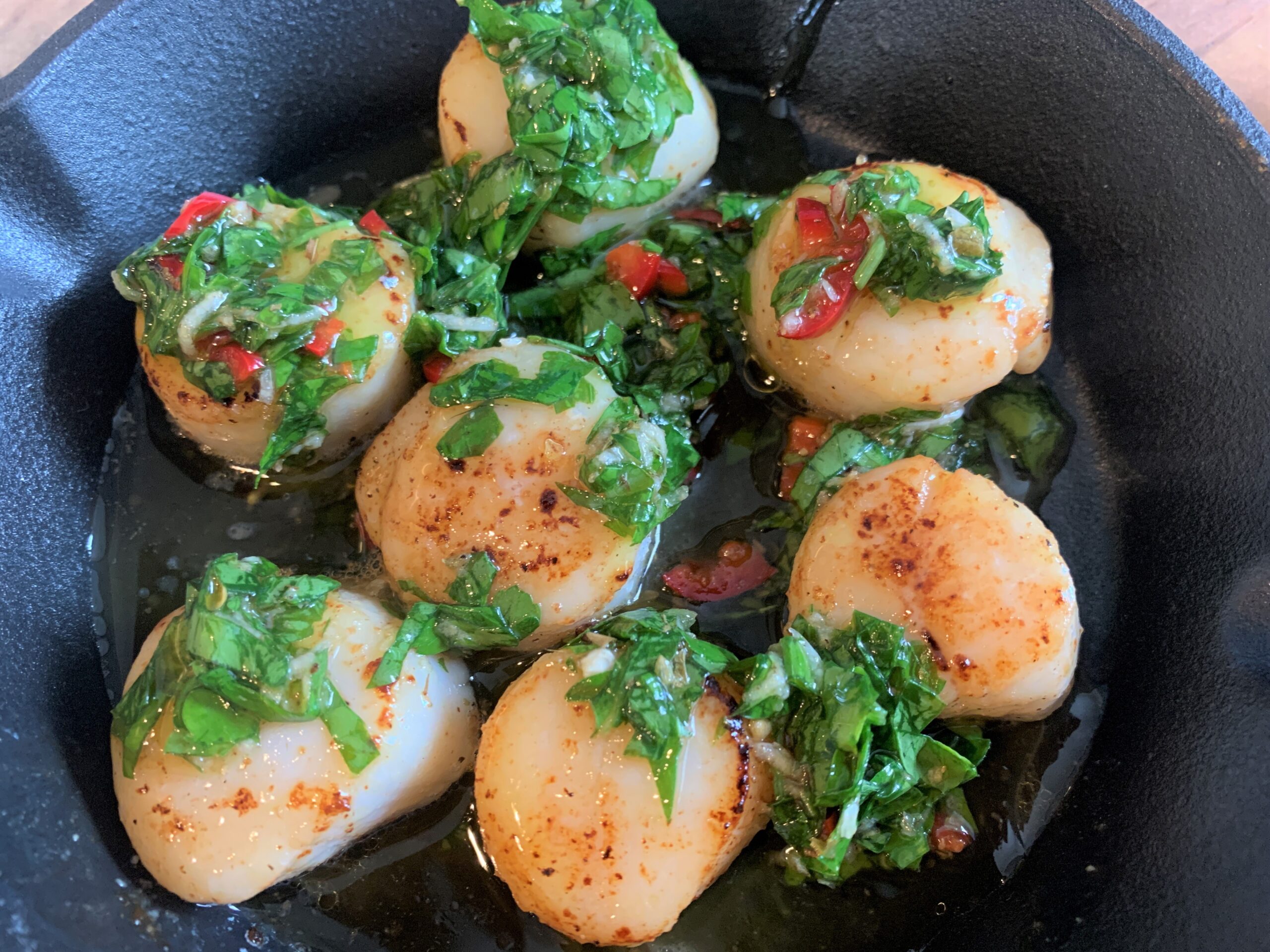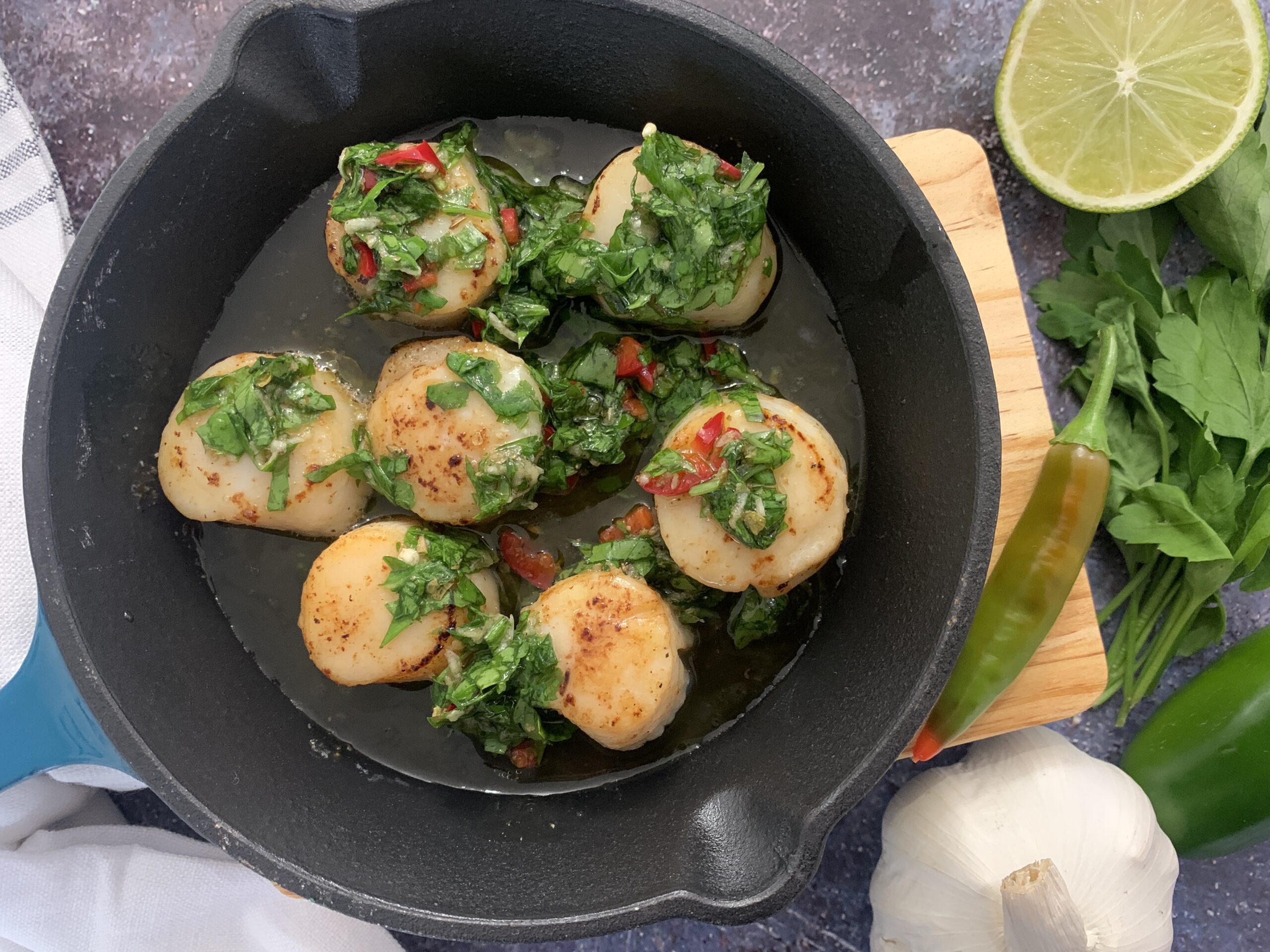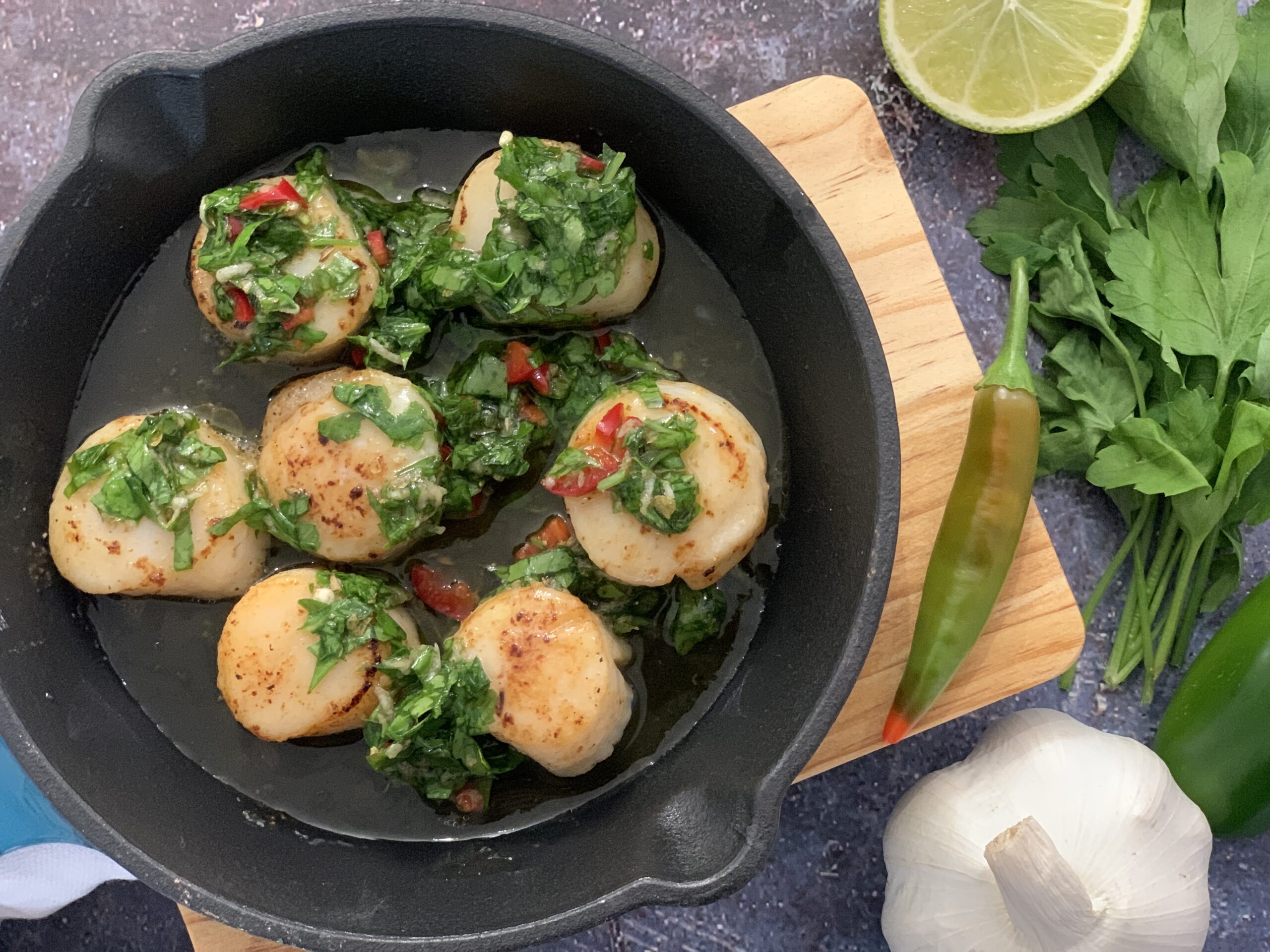 Heat a pan and add the oil and butter. Meanwhile sprinkle salt and pepper on the scallops.
When the oil/butter is hot add the scallops and cook for 2 to 3 minutes on the first side, without disturbing them, until a deep brown crust has developed. Flip and cook for 1 to 2 minutes longer, until firm but yielding to the touch.
Serve hot drizzled with the chimichurri.