Samphire Pakora
Samphire is like a green seaweed with vibrant green fleshy stalks and finger-like leaves and has a strongly oceanic flavour with a crisp texture and salty taste.
I love the salty taste of samphire coated in spiced chickpea flour and fried until crispy. Pair it with tamarind chutney or honey to cut against the salty, spicy flavour of this dish. There are two types of samphire – marsh and rock. Marsh samphire is widely available fresh. Fresh rock samphire has an unpleasant smell and is traditionally pickled to get rid of the smell. Samphire is quite high in its nutritional value too. It is rich in vitamins A, C, B2, D and has high levels of Iodine, iron, calcium, magnesium, silica, zinc and manganese. Additionally, samphire is rich in fibre and amino acids.
Samphire is usually served with seafood however this vegetable can hold its own just as easily in earthier dishes, too like this pakora recipe. This recipe is an inspiration from a lunch date with a dear friend of mine Smita. We met after years for lunch and ordered samphire pakora in a restaurant. Although, I enjoyed the flavours she wasn't a fan of soft salty pakora. I endeavoured to make them crispier and spicier at home and it works wonderfully. It is a super simple recipe with a delicious flavour.
Next time you see samphire while doing your grocery definitely pick a box to try this delicious and simple recipe.
Ingredients
90 grams samphire
3-4 tablespoons chickpea flour (besan)
Salt to taste
½ teaspoon coriander powder
½ teaspoon chilli powder
Oil for deep frying
Directions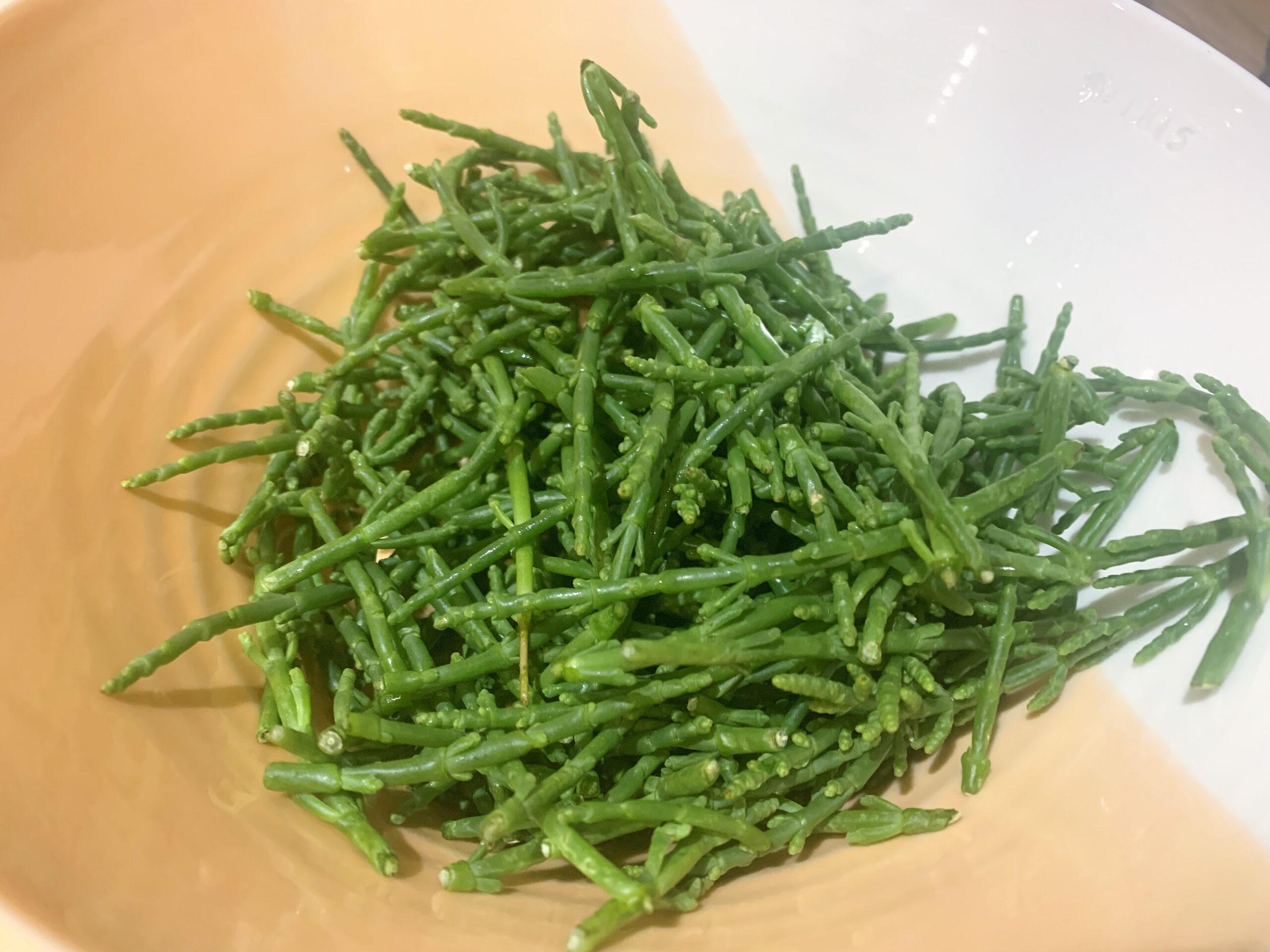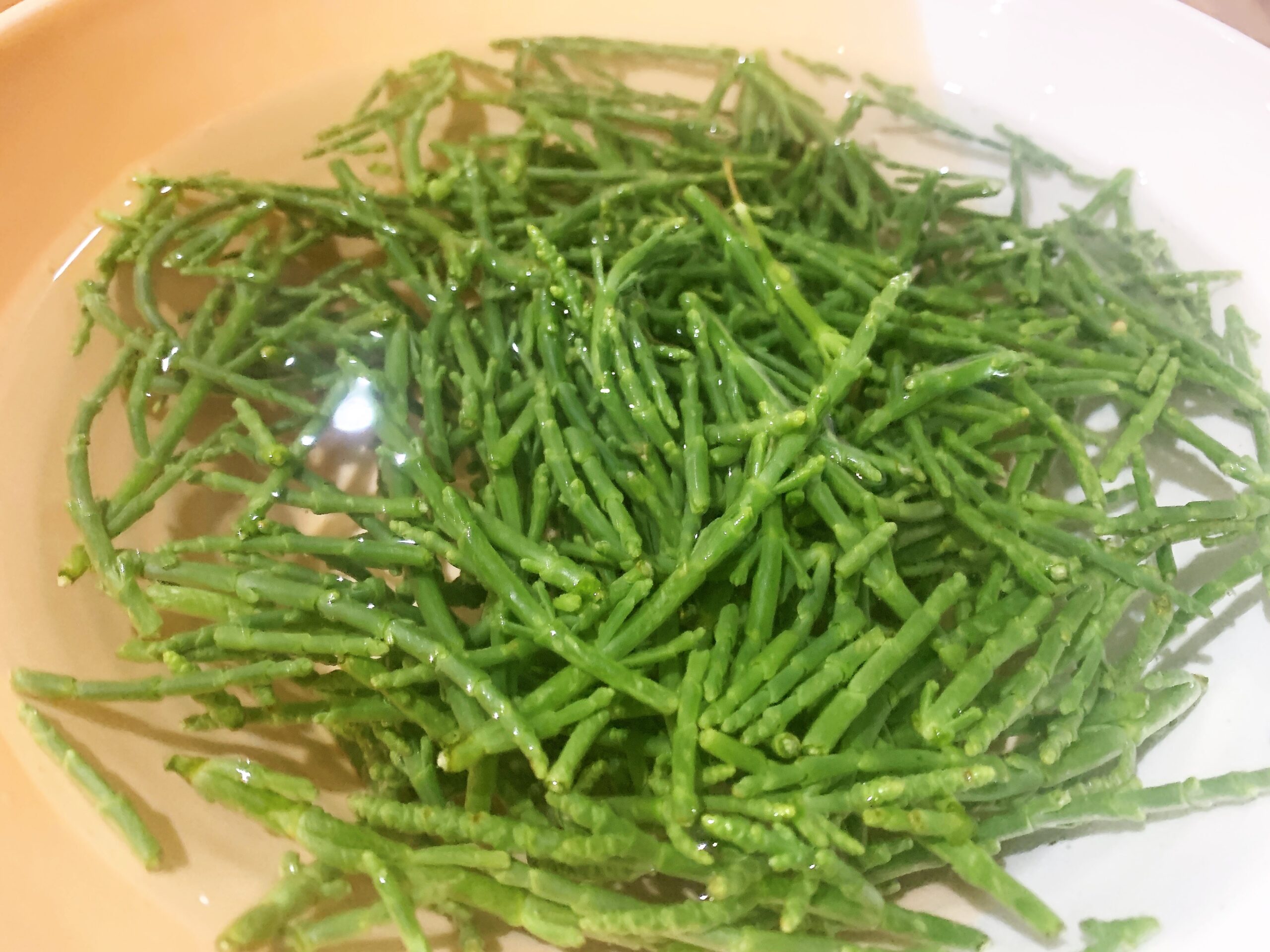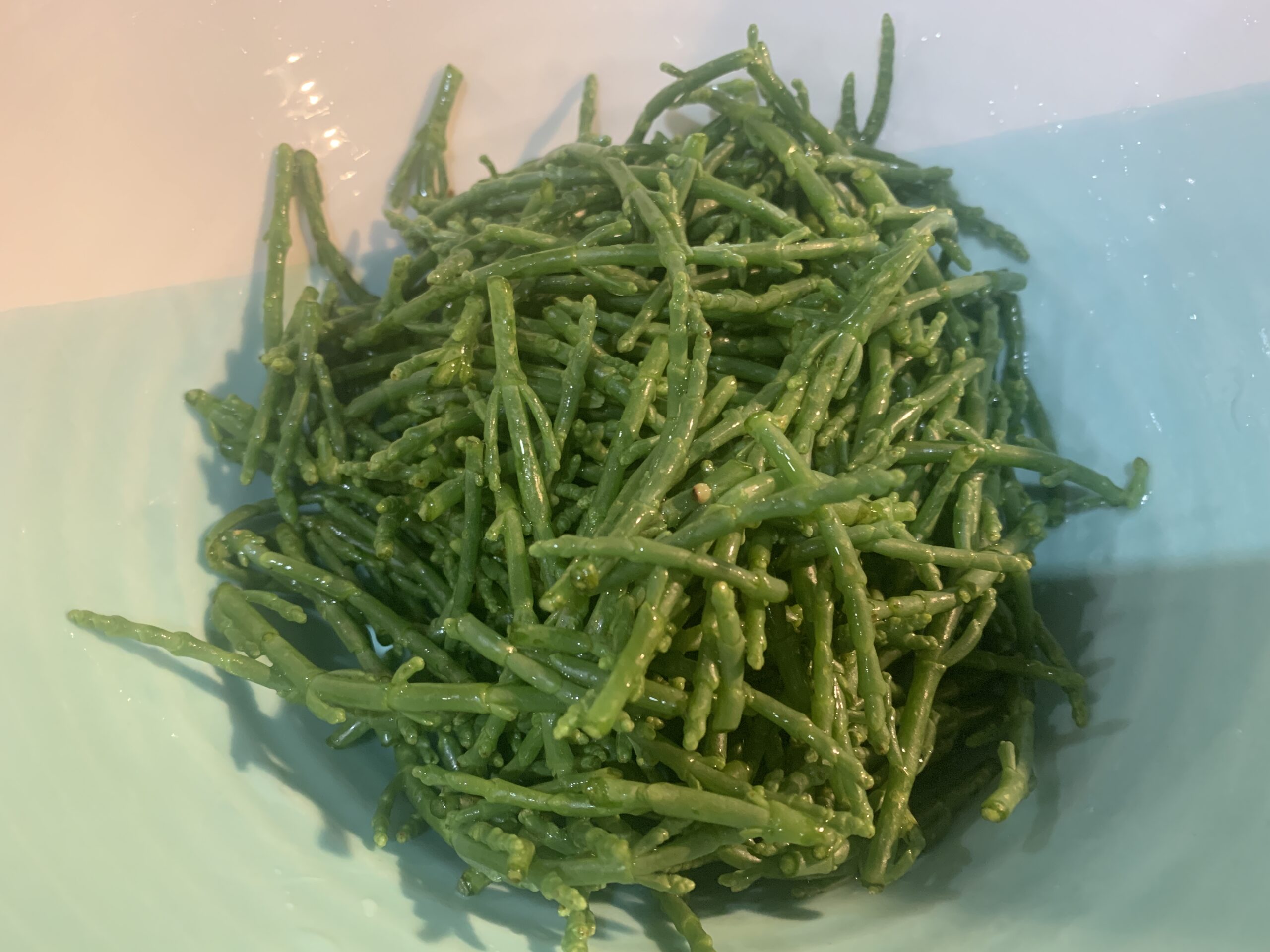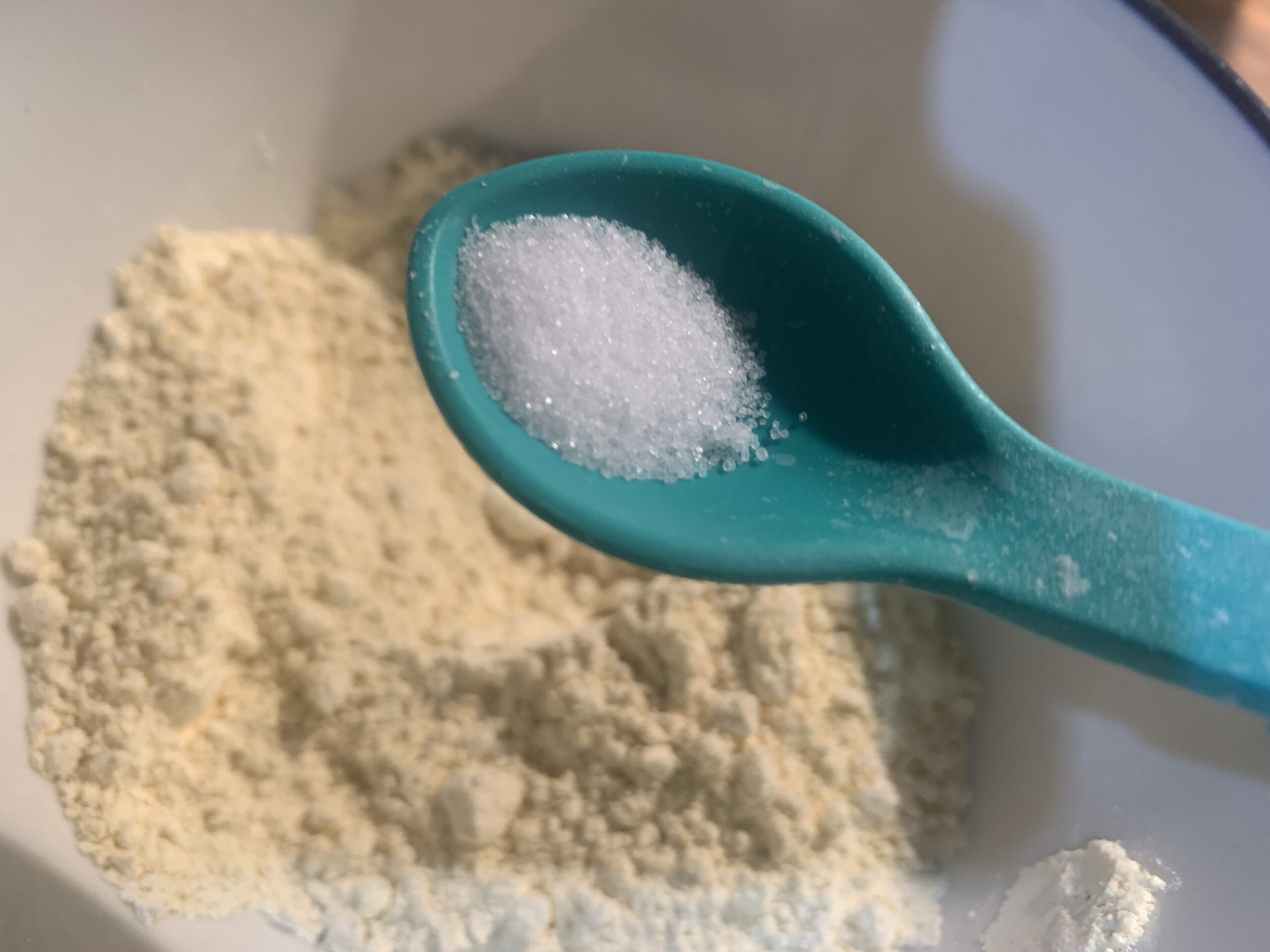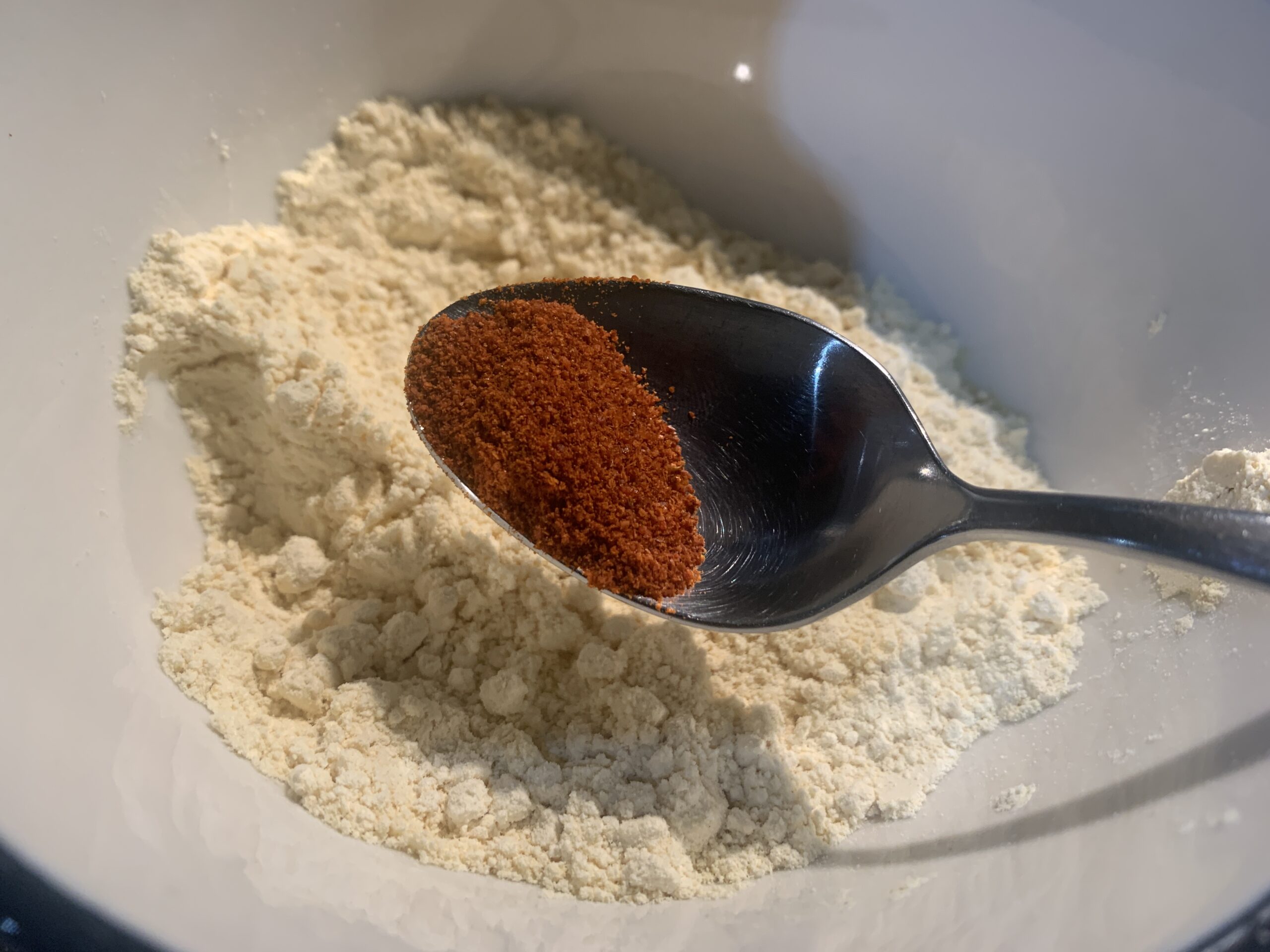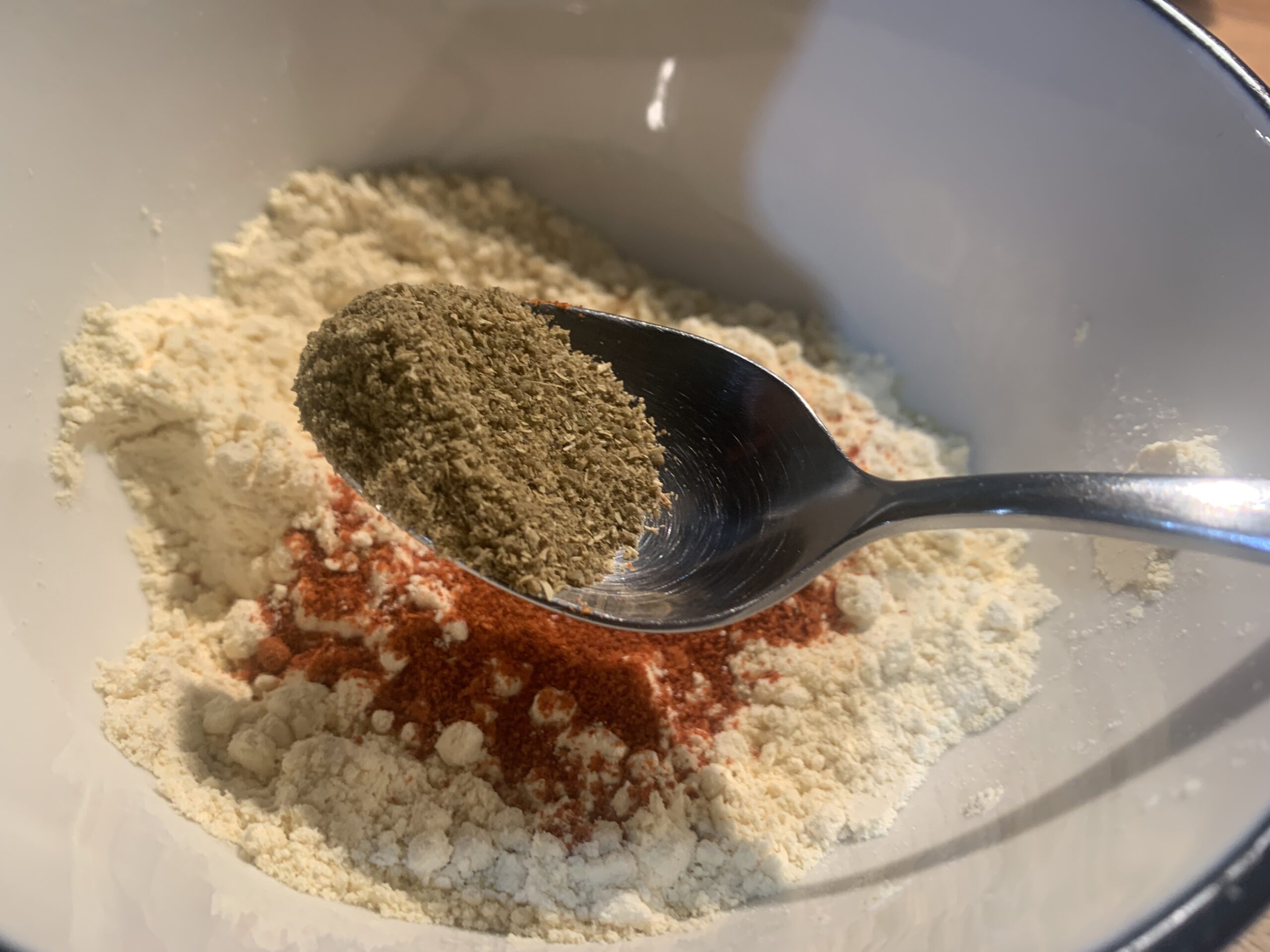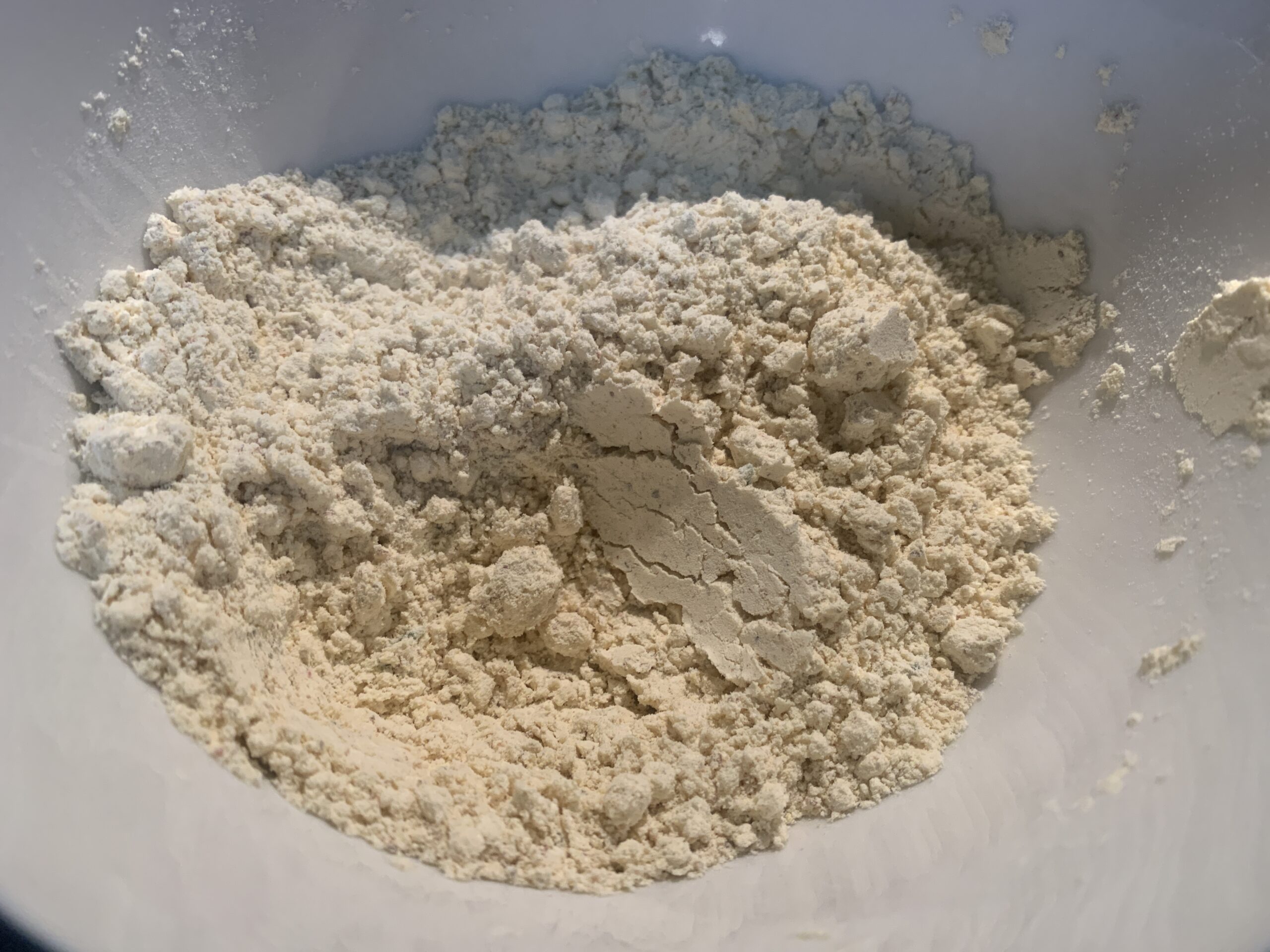 Wash the samphire thoroughly and trim off any tough ends. If you have large clumps, then break them up a bit. Leave the samphire slightly wet.
Add the salt, chilli powder and coriander powder to the besan and mix.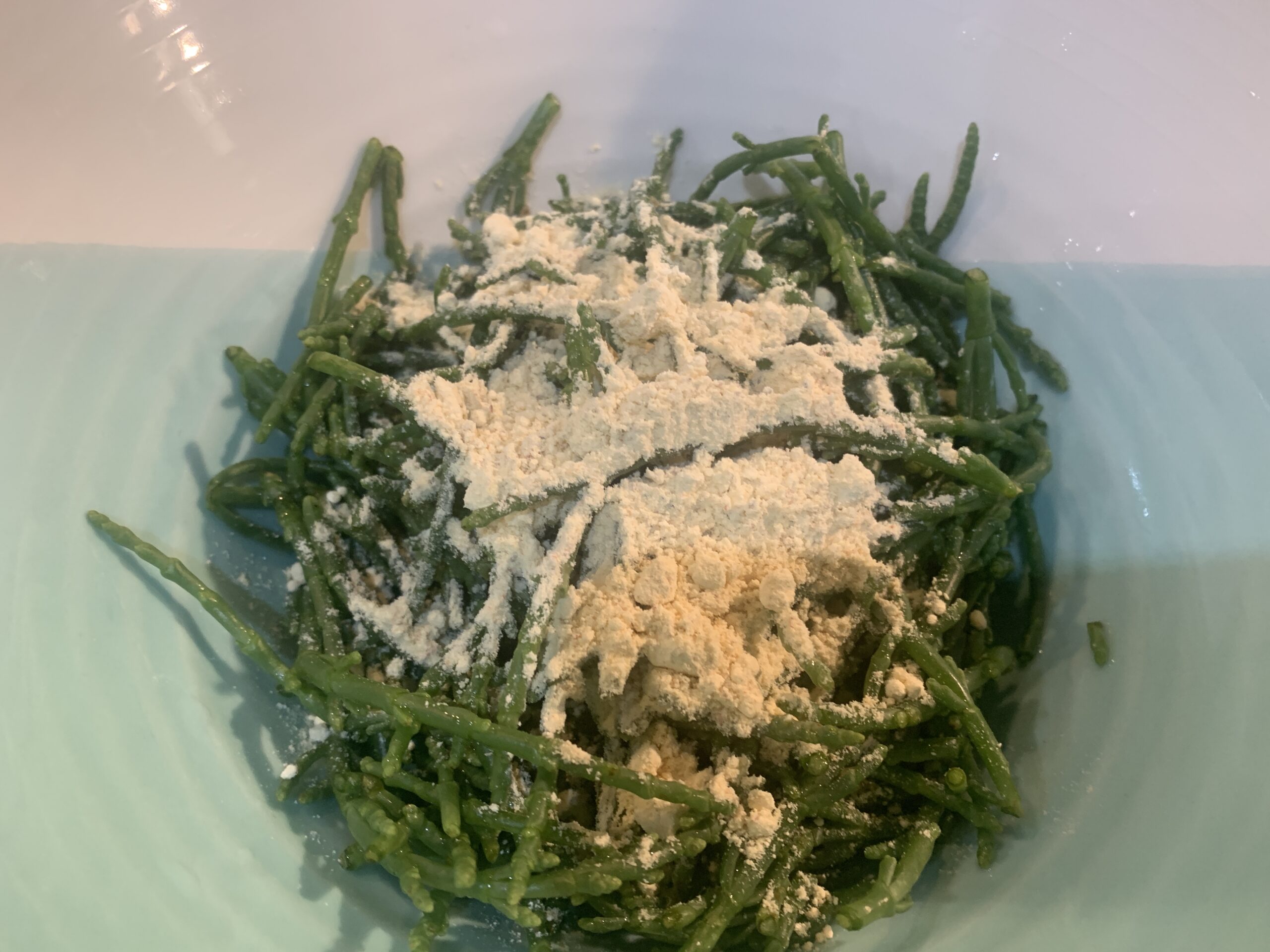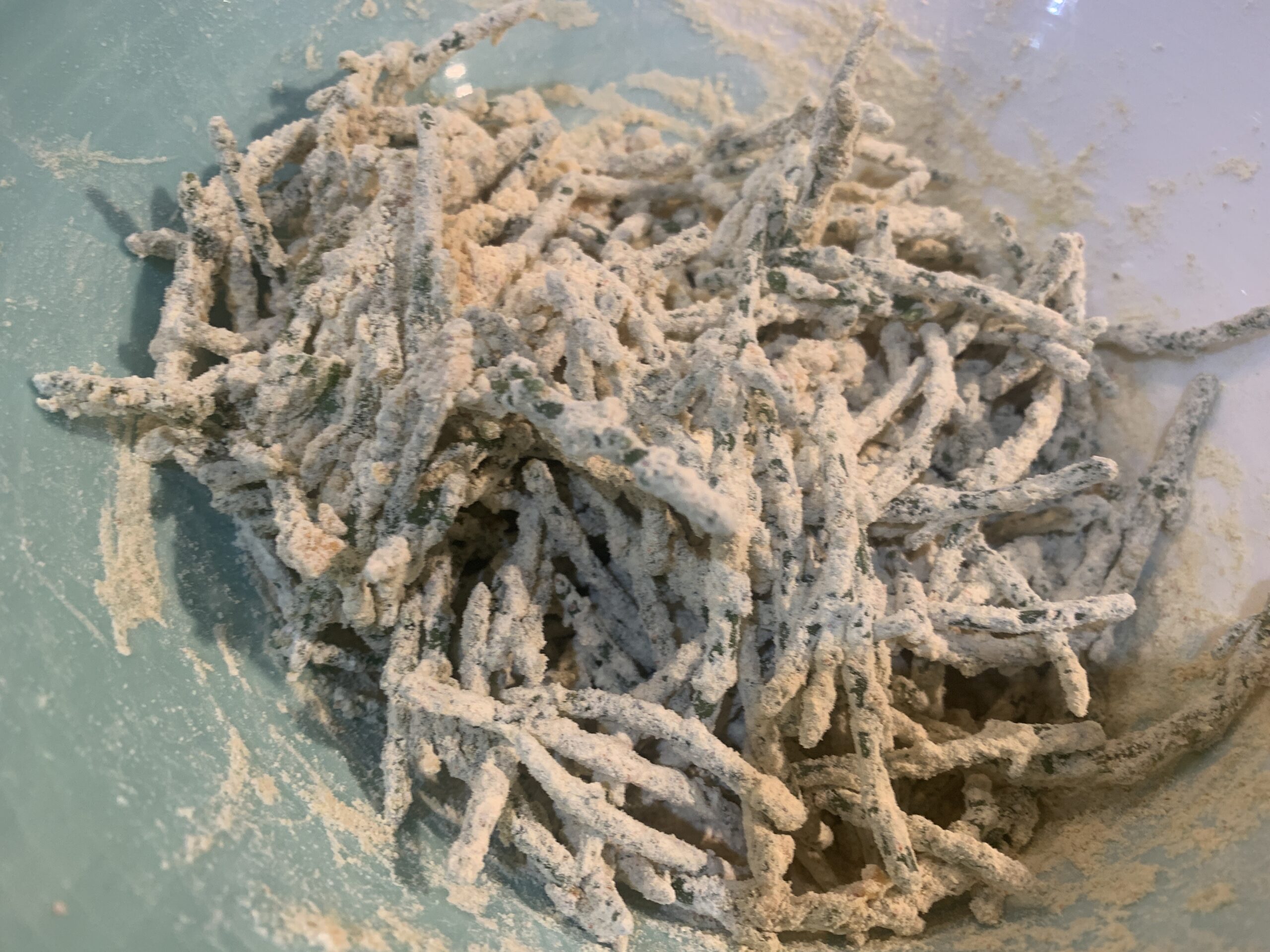 Add the spiced besan to the wet samphire and toss until the besan sticks to the samphire and forms a thin coating.
If it is not sticking add a teaspoon of water.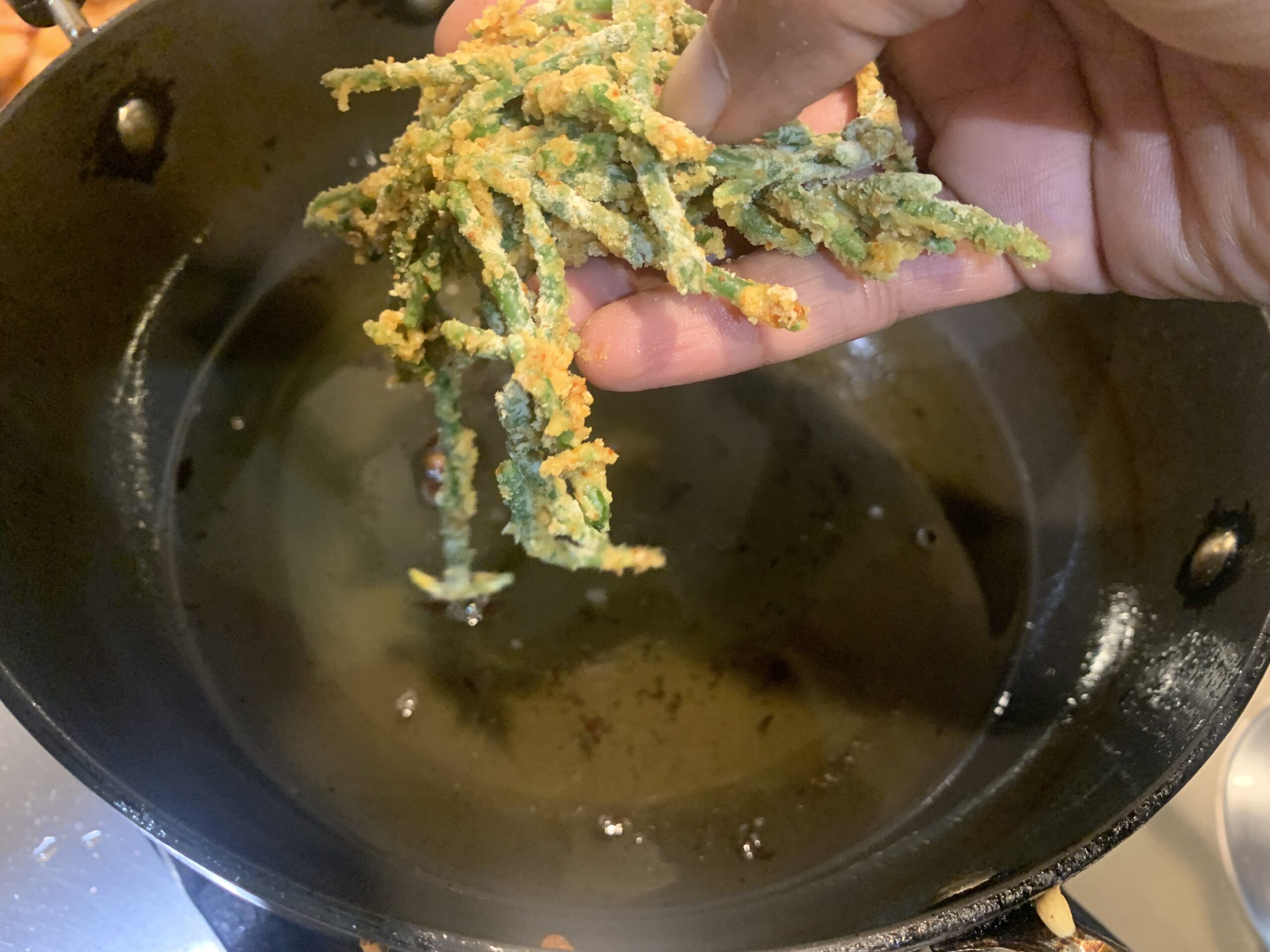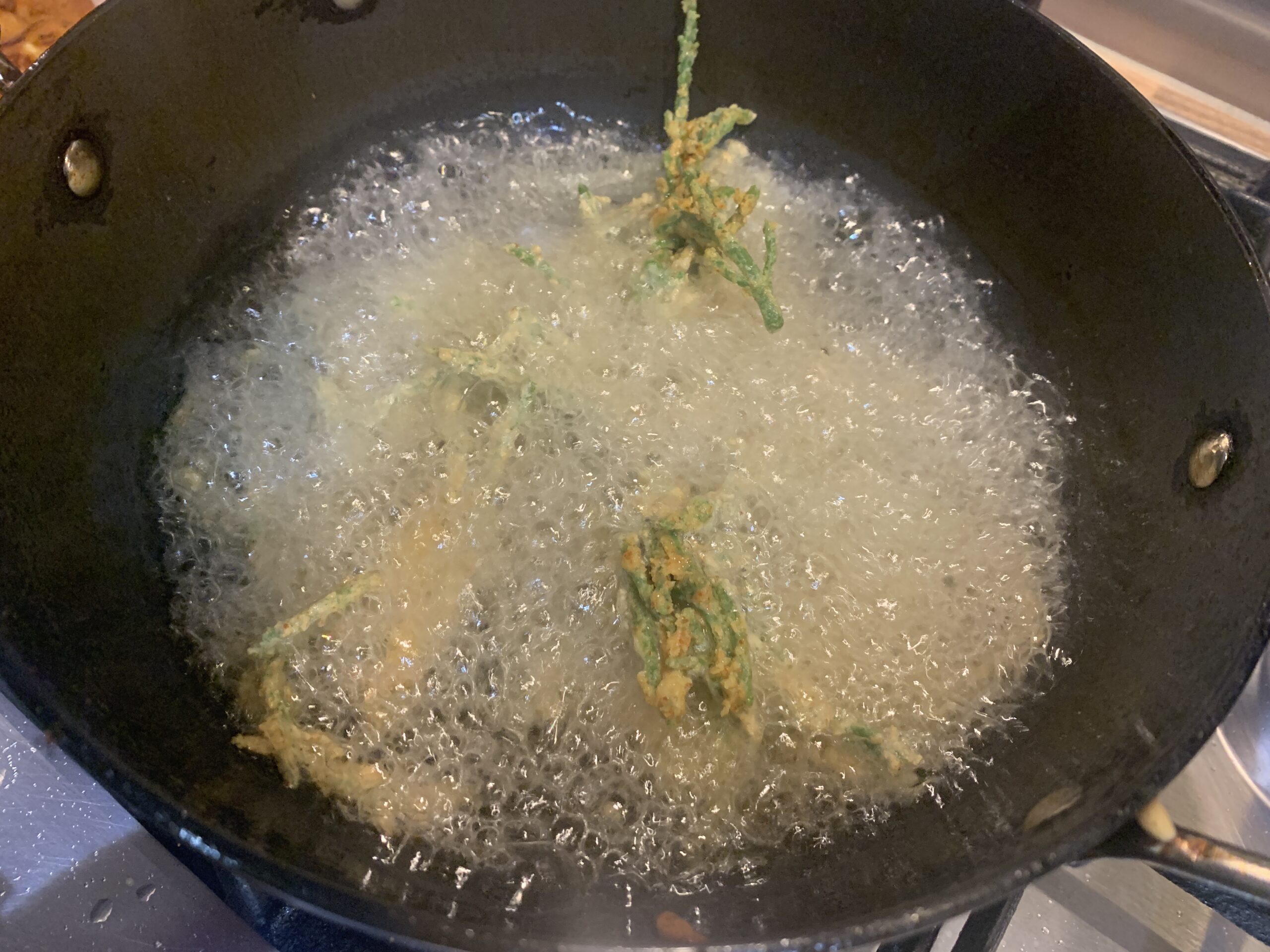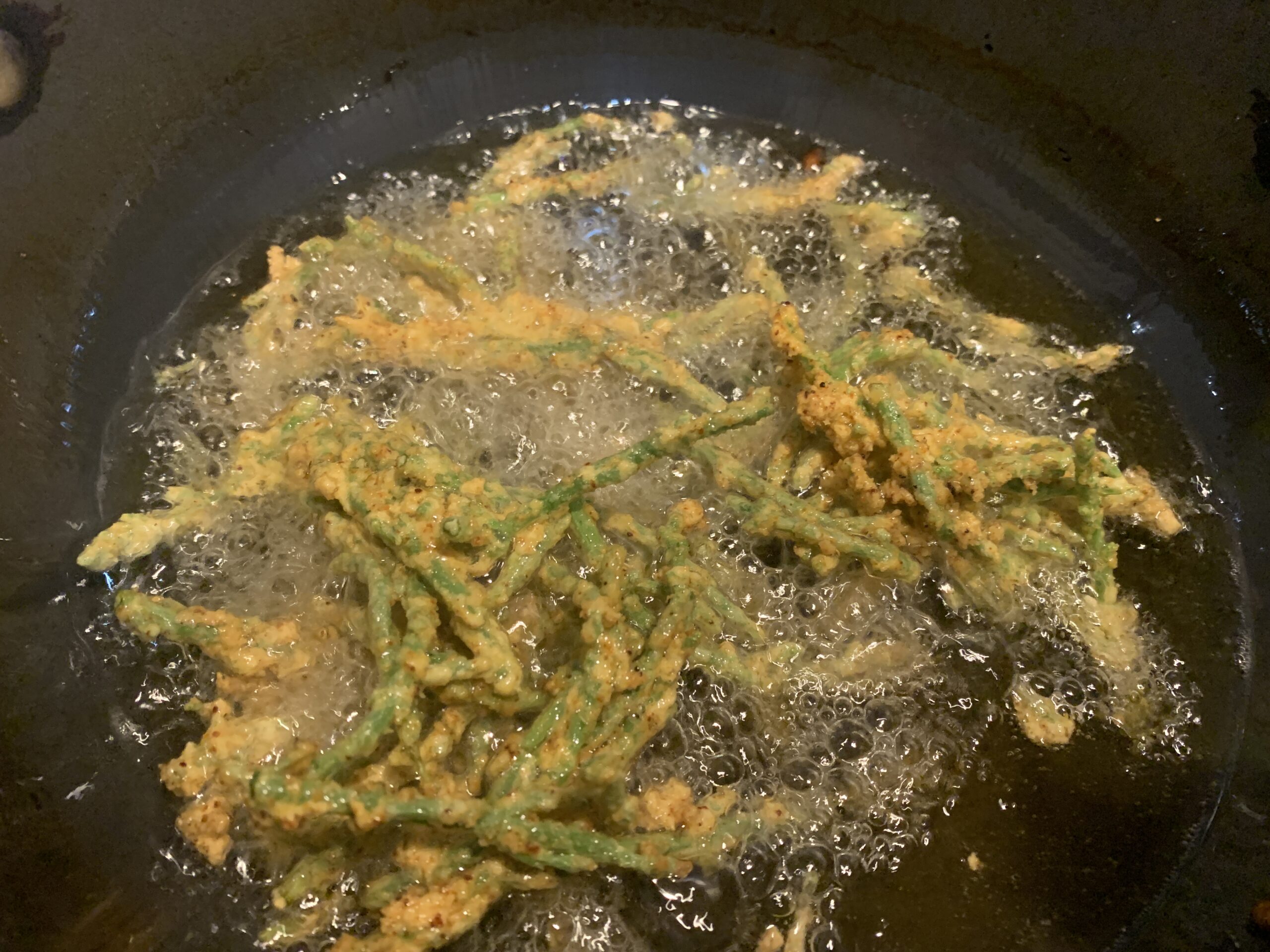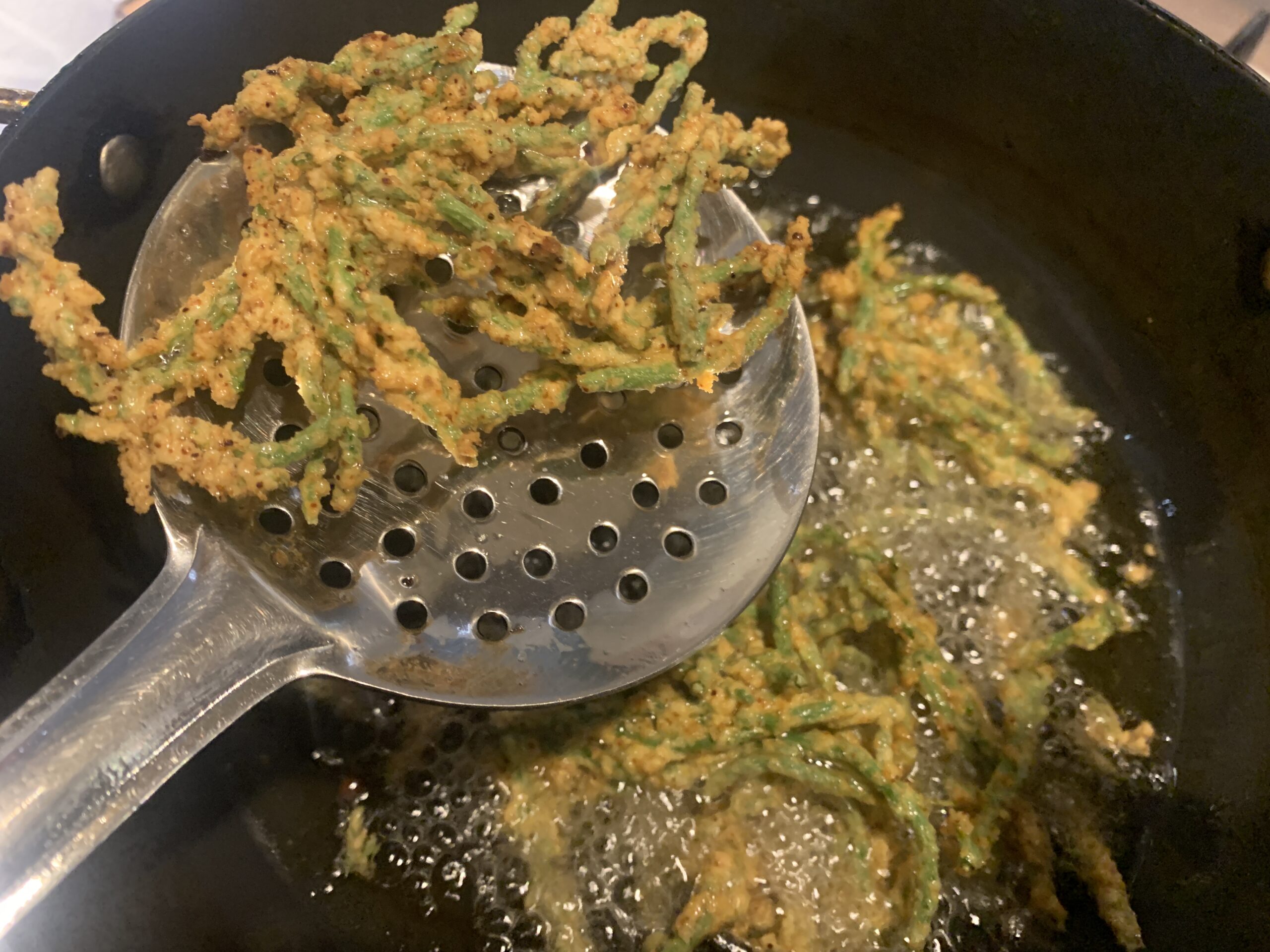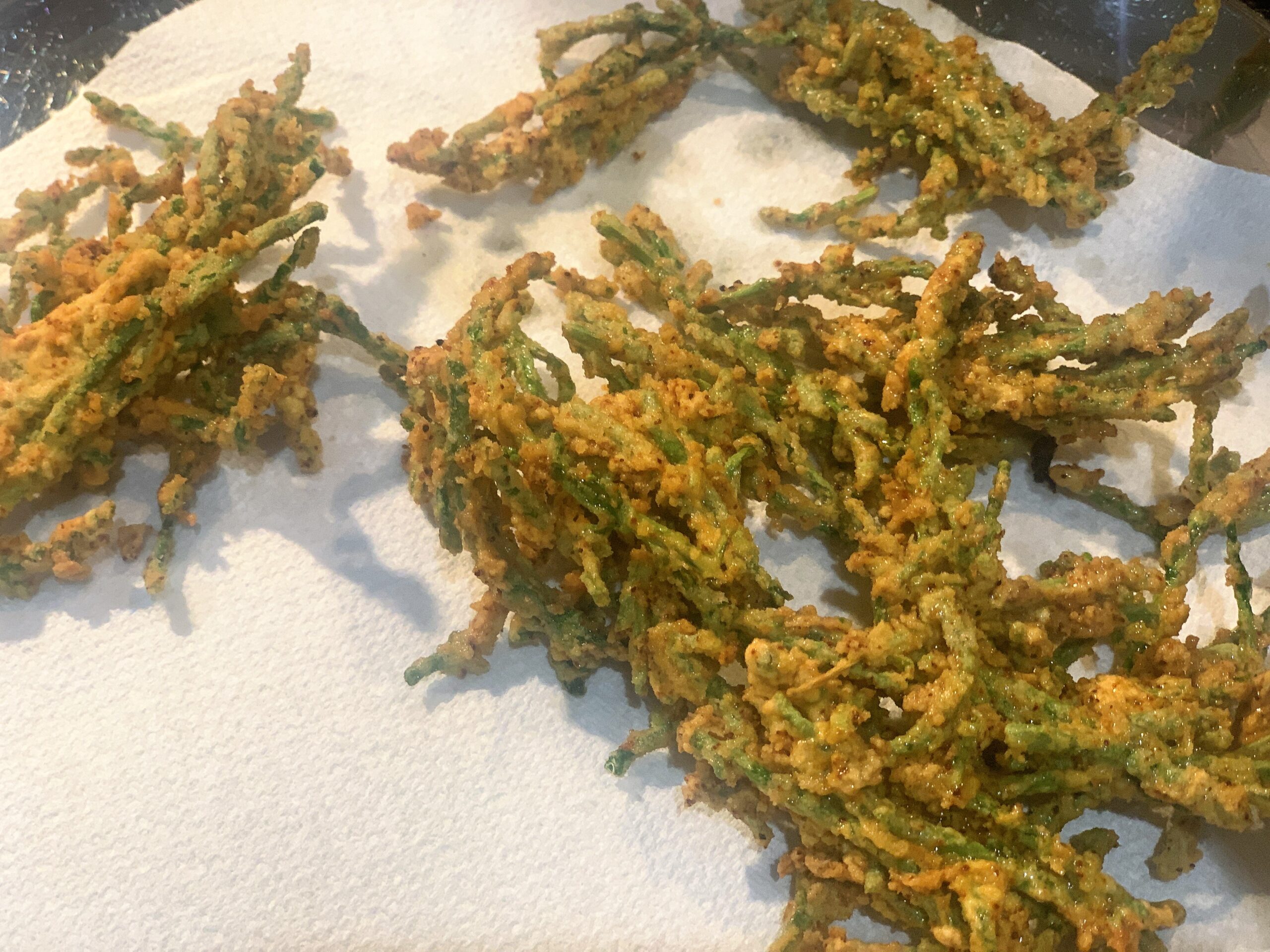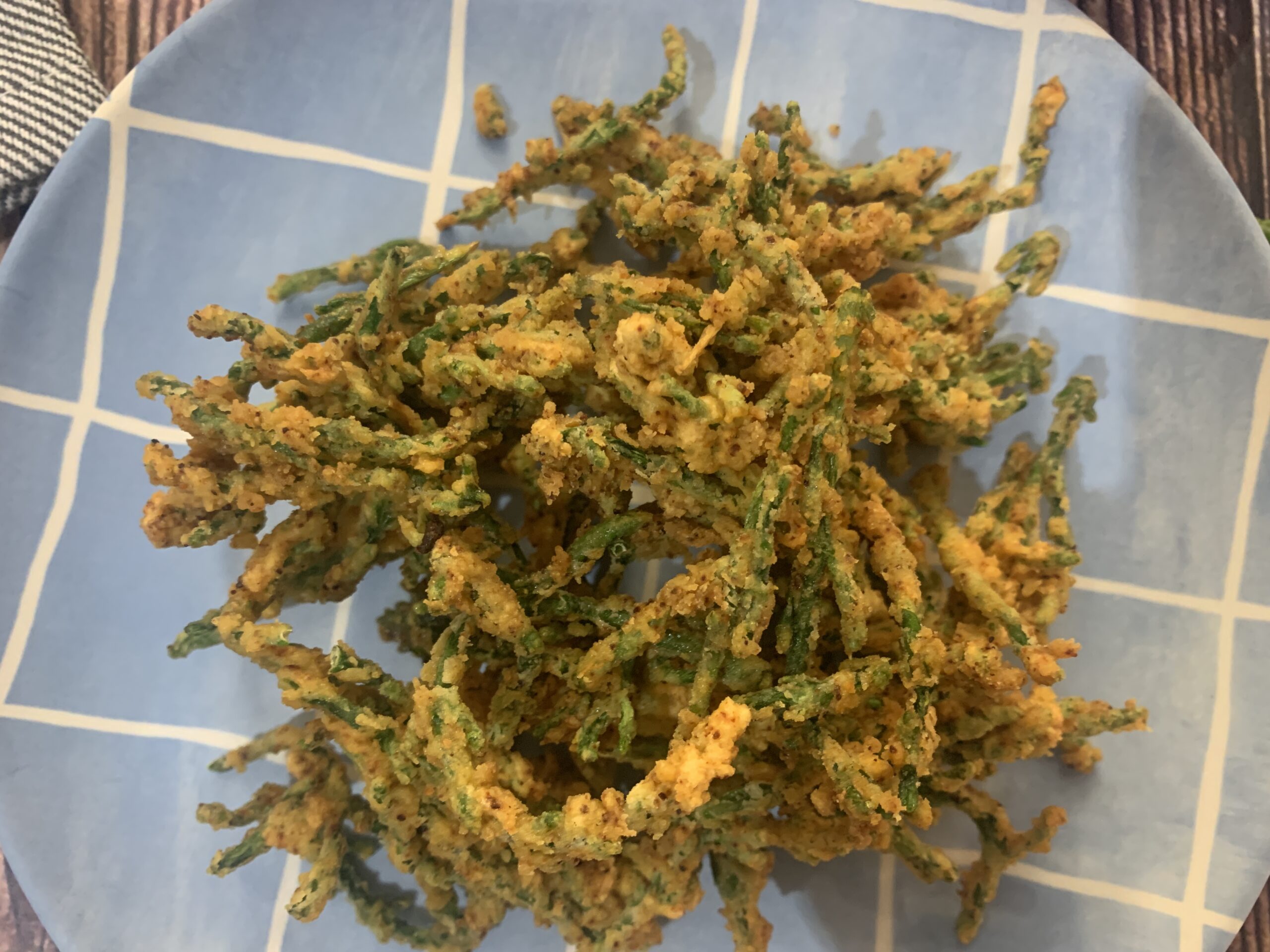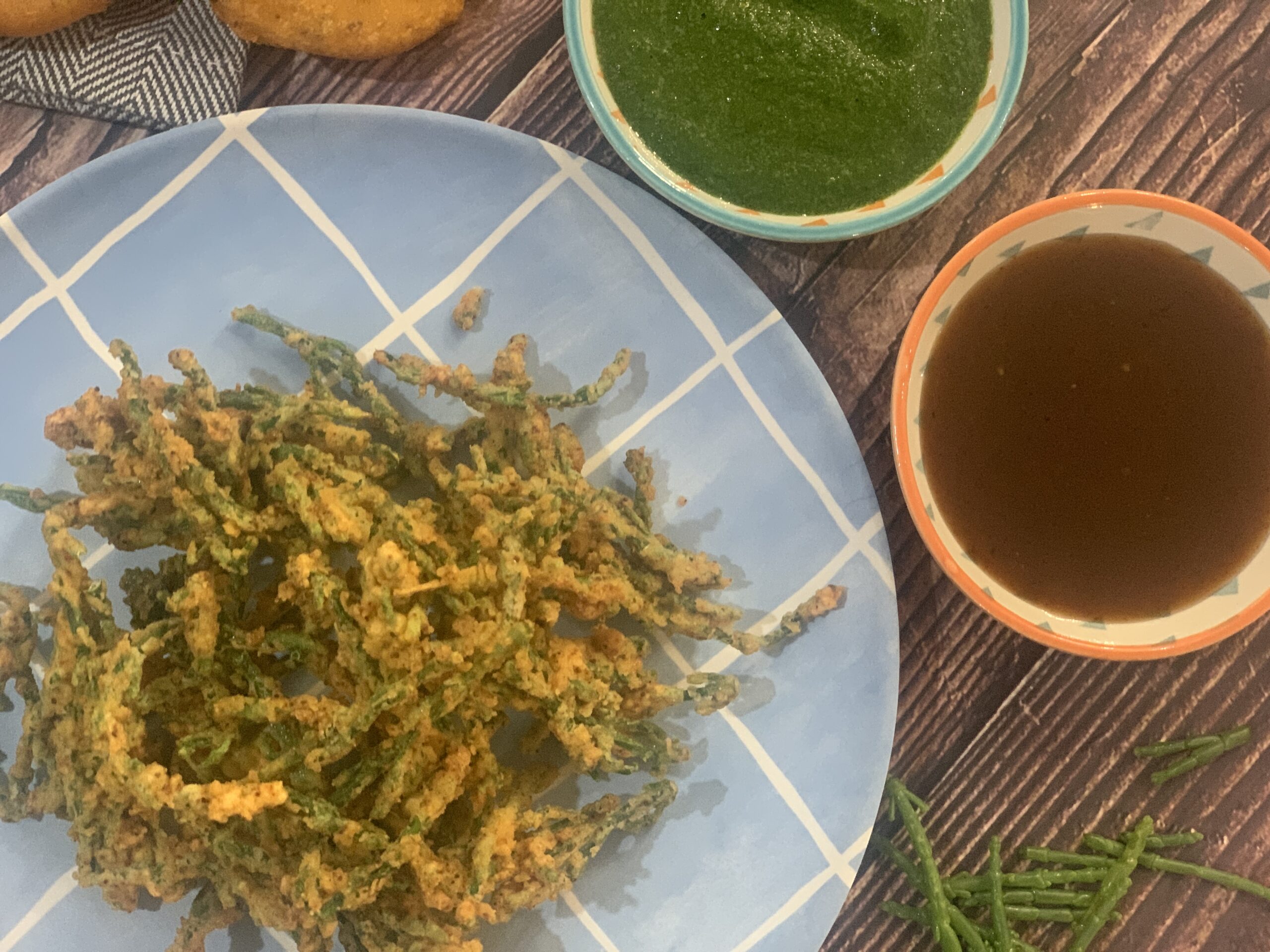 Heat oil in a pan for frying. To check if the oil is hot enough to start frying, add one samphire strand to the oil and if it bubbles up immediately then you know the oil is ready for frying.
Gently separate the samphire (if sticking together) and add it to the hot oil.  Flip them once and turn the heat to medium. Fry them for 1-2 minutes or until they turn golden brown from all the sides.
Use a slotted spoon to remove them from the oil. Drain them on a kitchen roll/absorbent paper to soak excess oil.
Serve hot with tamarind and green chutney!