Masala Khichdi
Masala Khichdi is a complete meal in itself. Prepared with rice and lentils, and tempered with onions, tomatoes, garlic, chillies and ginger. Simple, healthy, wholesome and a complete comfort food.
Khichdi is the ultimate Indian comfort food. Most of the Indians grew up eating khichdi! I remember while growing up if anyone was feeling slightly sick or had an upset stomach, my mum would cook khichdi that day. khichdi is not only rich in proteins but also rich in fiber, vitamins and minerals. According to Ayurveda, khichdi is easy to digest so it rests the digestive tract while nourishing the tissues of the body hence one of the favourite foods for detoxing or recovering from an ailment. Khichdi ranks really high in my list of comfort foods. Give me a bowl of warm khichdi drizzled with ghee accompanied with pickle and yogurt- and I am in food heaven. There is something about the simplicity of khichdi that makes it comfort food for not just me, but so many Indians across the globe.
This version is a spiced-up recipe of the humble khichdi. Khichdi is tempered with a simple masala of onions, tomatoes and spices making it flavourful, fragrant and more delicious. I have broken the preparation into two parts – cook the basic khichdi, and the second part is the tempering. In my opinion cooking it in two stages allows for more flavours to develop. Khichdi is a vegetarian recipe and to make it vegan you can skip the ghee.
Simple, delicious and quick- a perfect weekday or weekend meal!
Ingredients
For Khichdi
1½ cups jasmine rice
½ cup green gram split (chilka moong dal)
3-4 cloves
Salt to taste
1 teaspoon turmeric powder
2 tablespoons ghee
For Masala
1 tablespoon ghee
1 teaspoon cumin seeds
¼ teaspoon asafoetida
2 teaspoons minced garlic
1 teaspoon finely chopped green chillies
1 teaspoon finely chopped ginger
½ cup finely chopped onions
½ cup finely chopped tomatoes
Salt to taste
2 teaspoons red chilli powder
2 teaspoons pav bhaji masala
Juice of 1 lemon
2 tablespoons finely chopped coriander leaves
Directions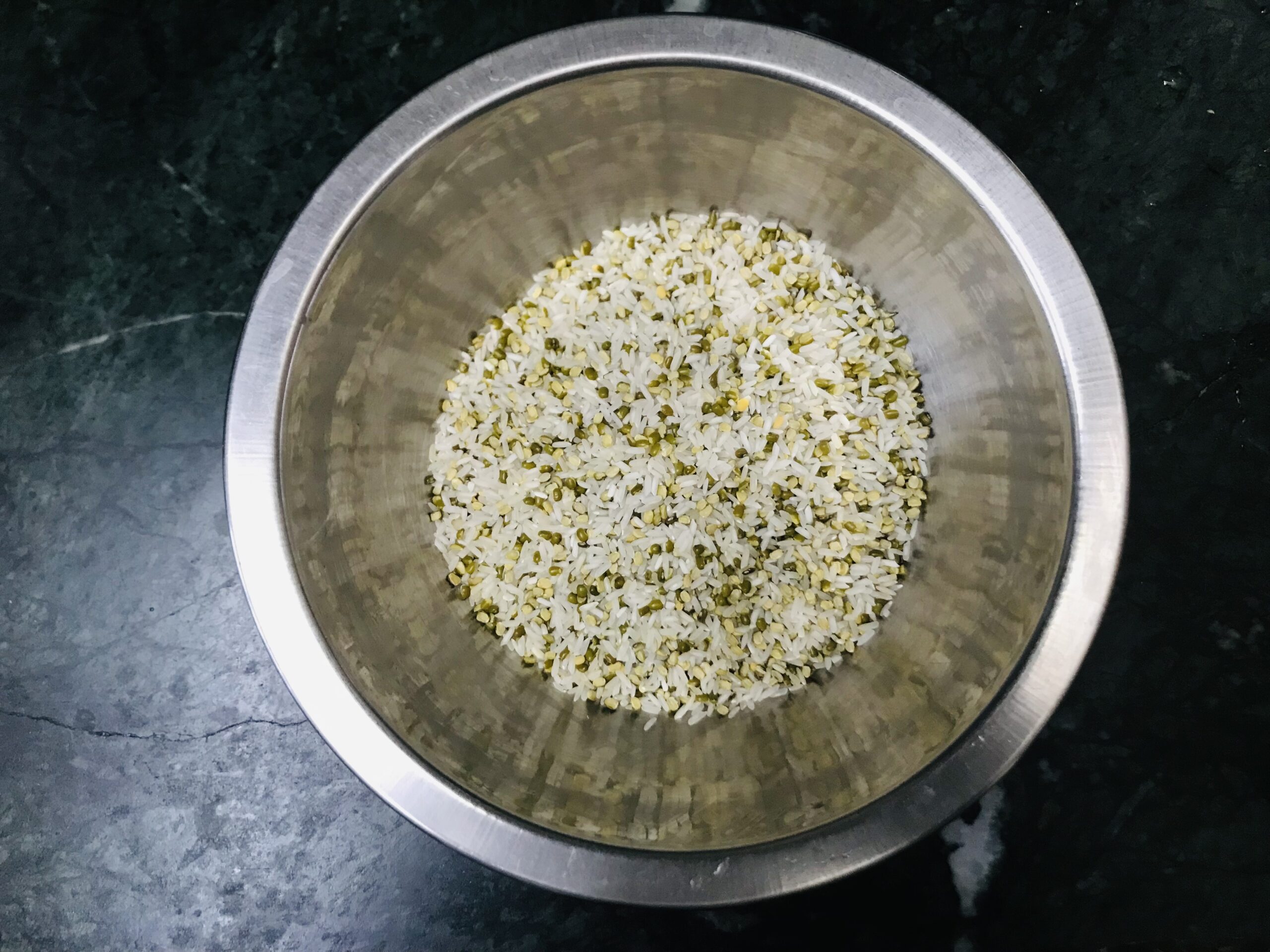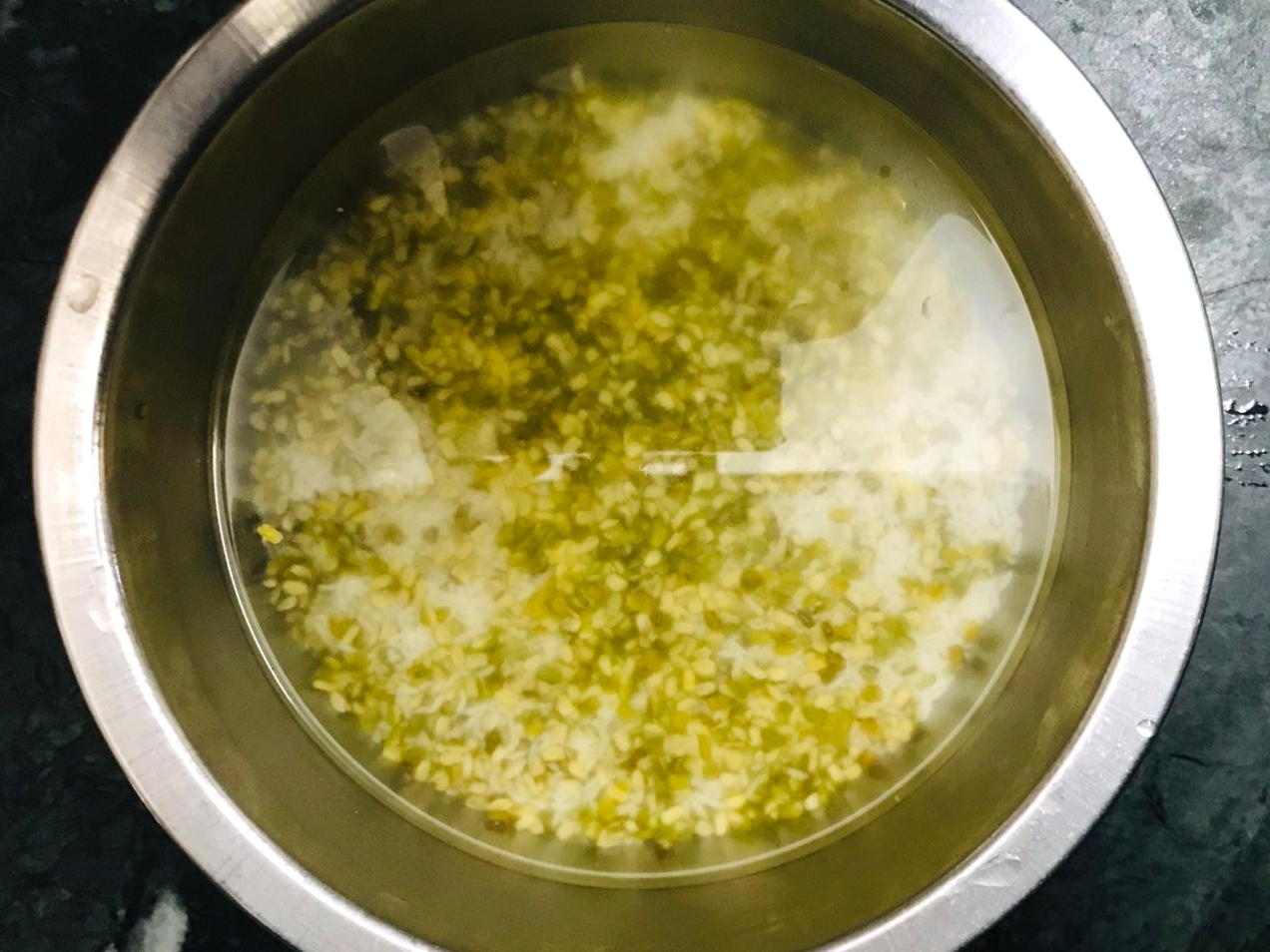 Mix the rice and dal in a bowl and wash 2-3 times under running water. Soak the washed dal and rice in 3 cups of water for about 60-70 minutes.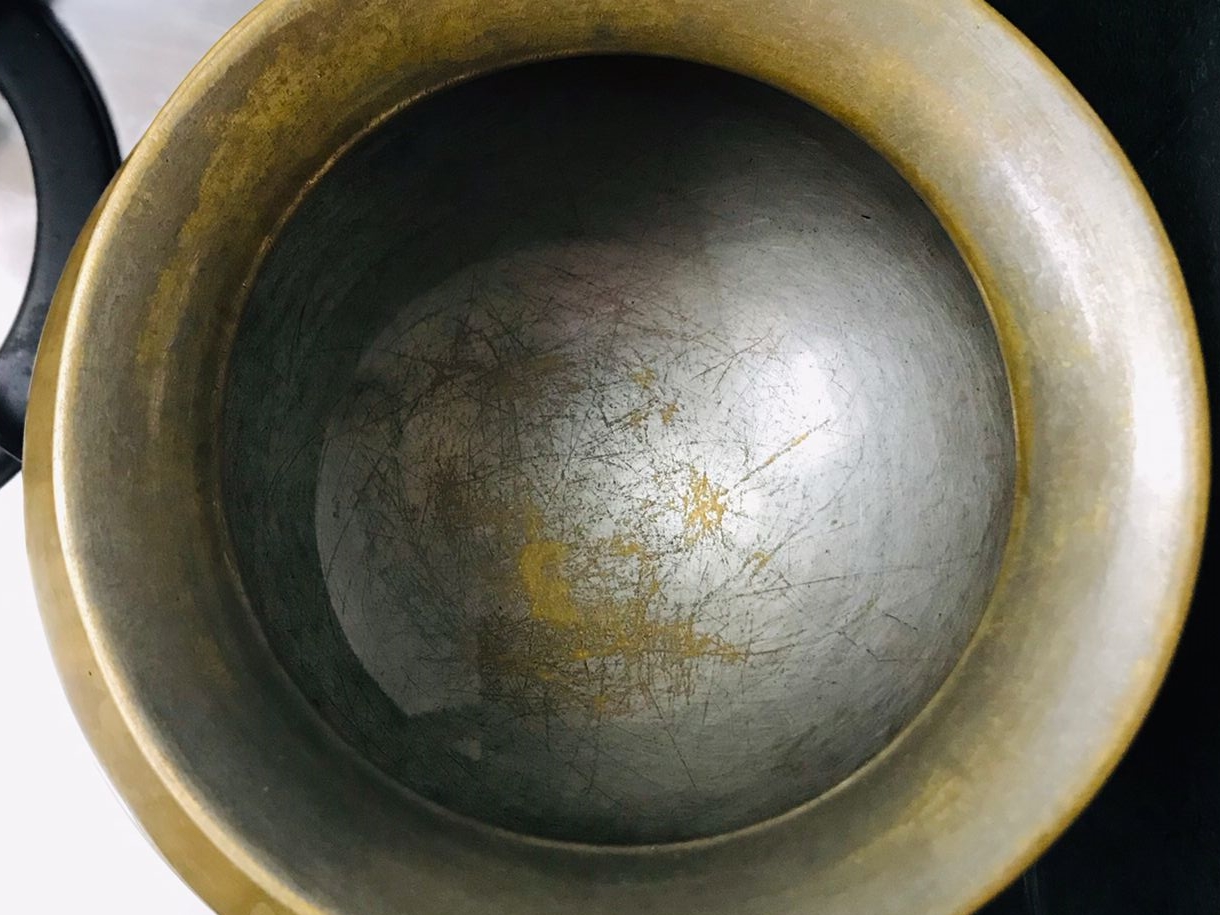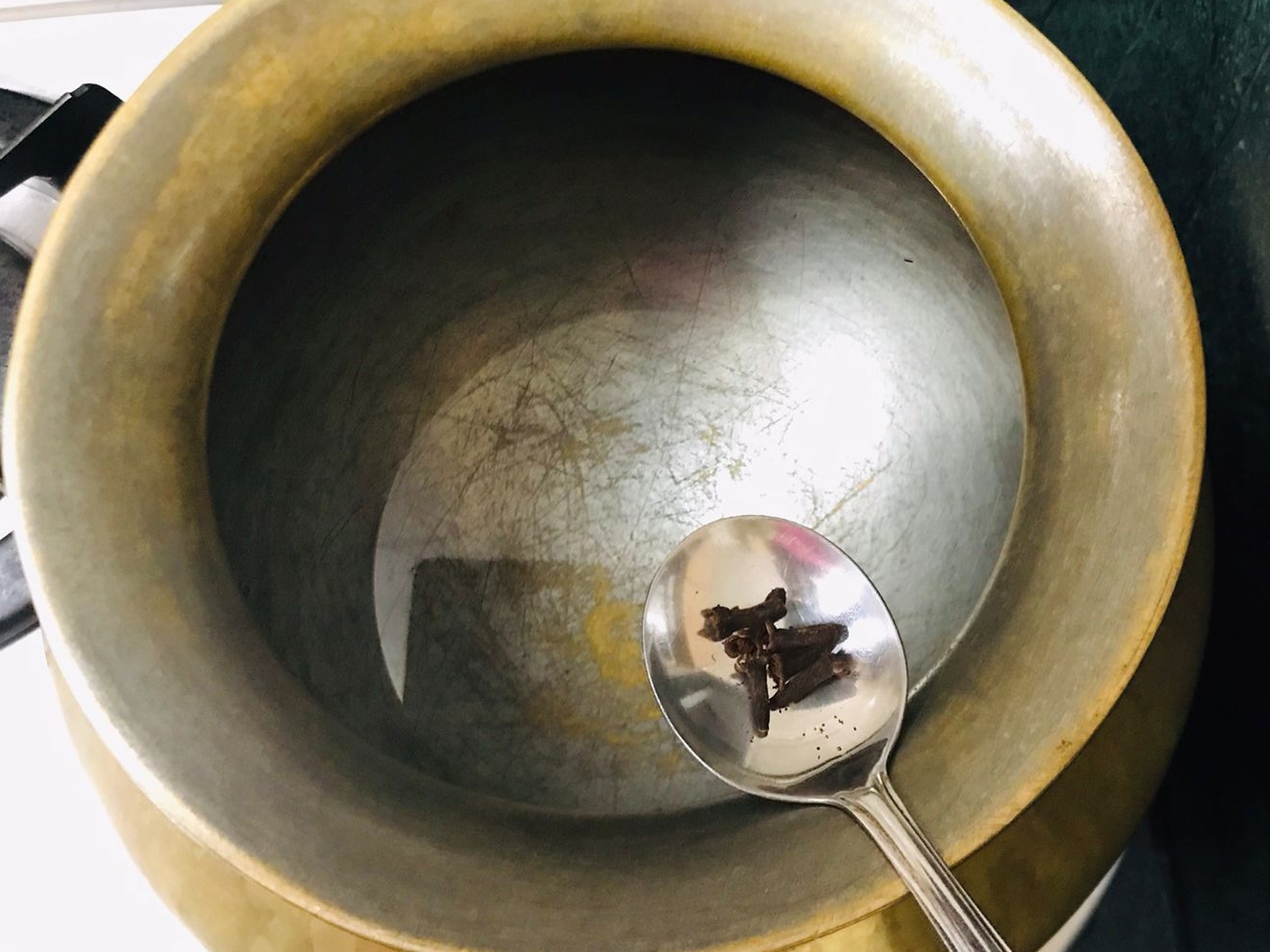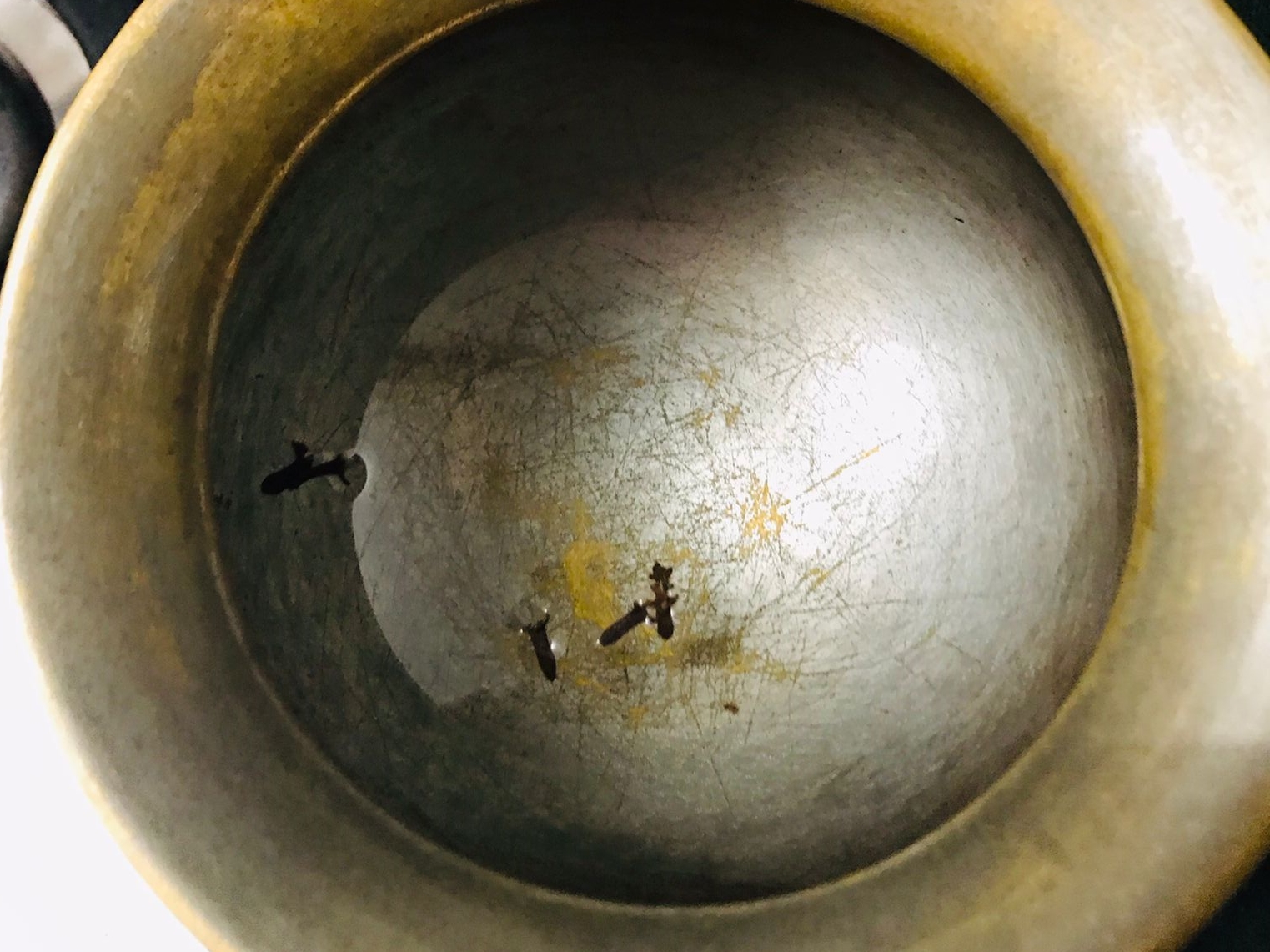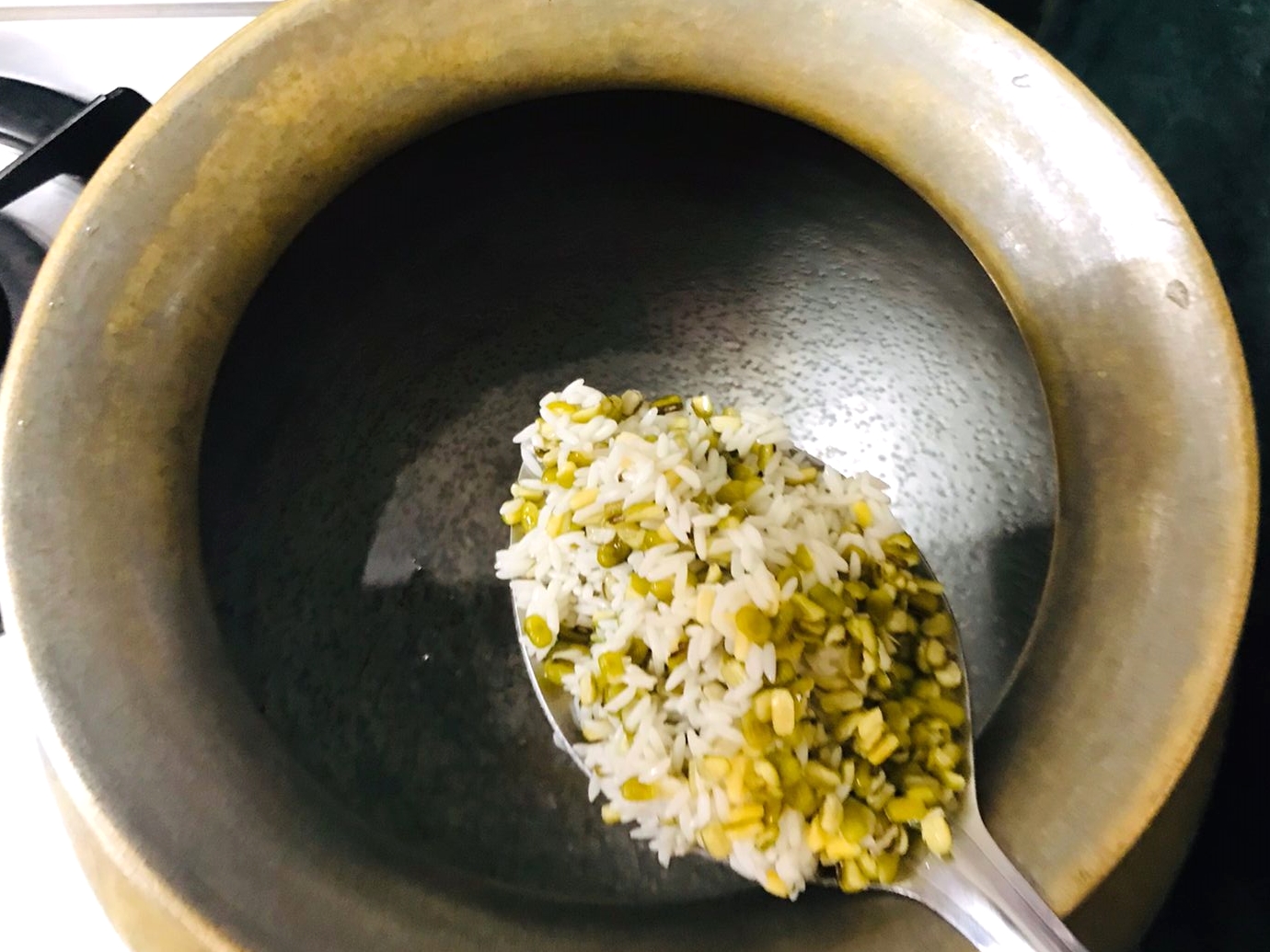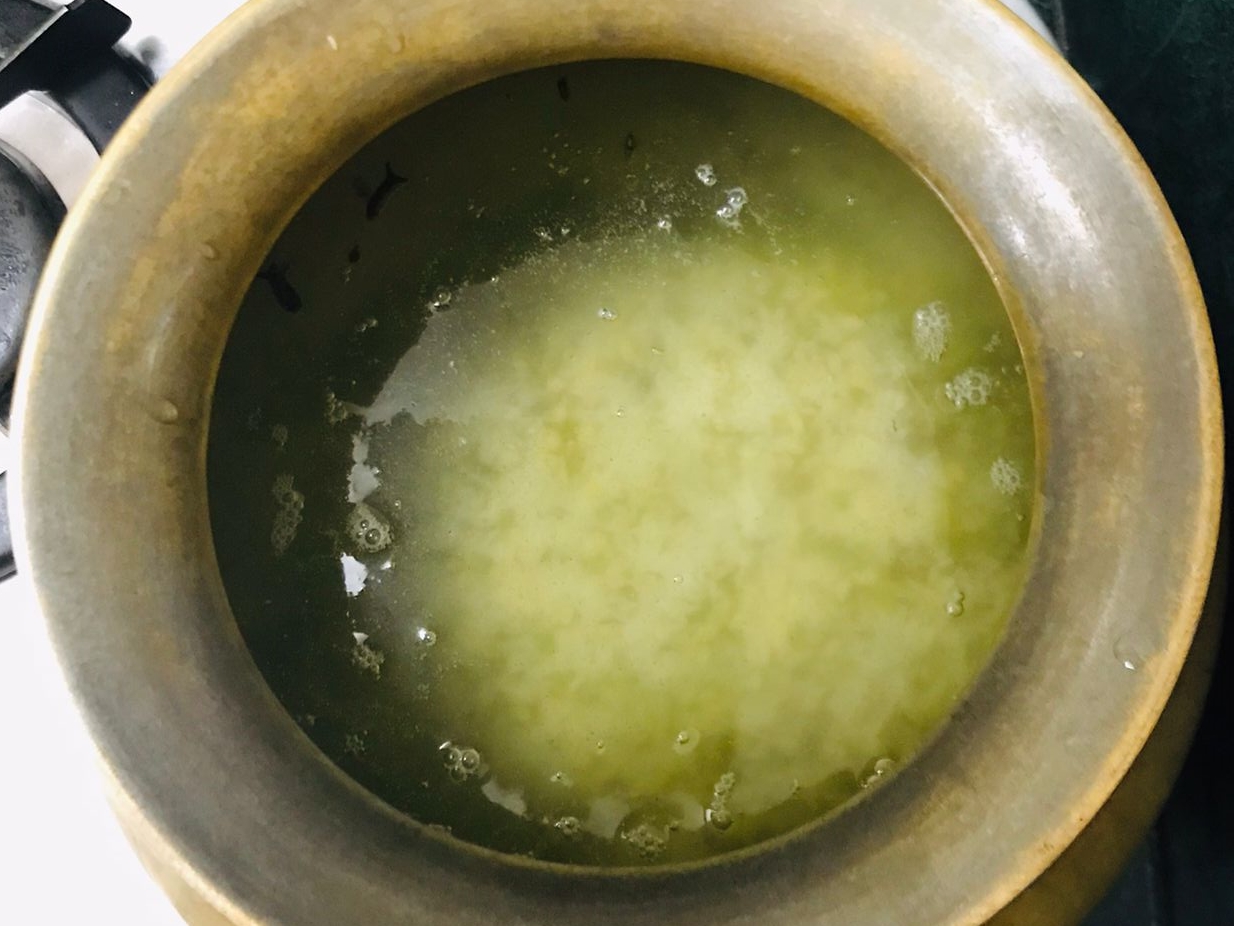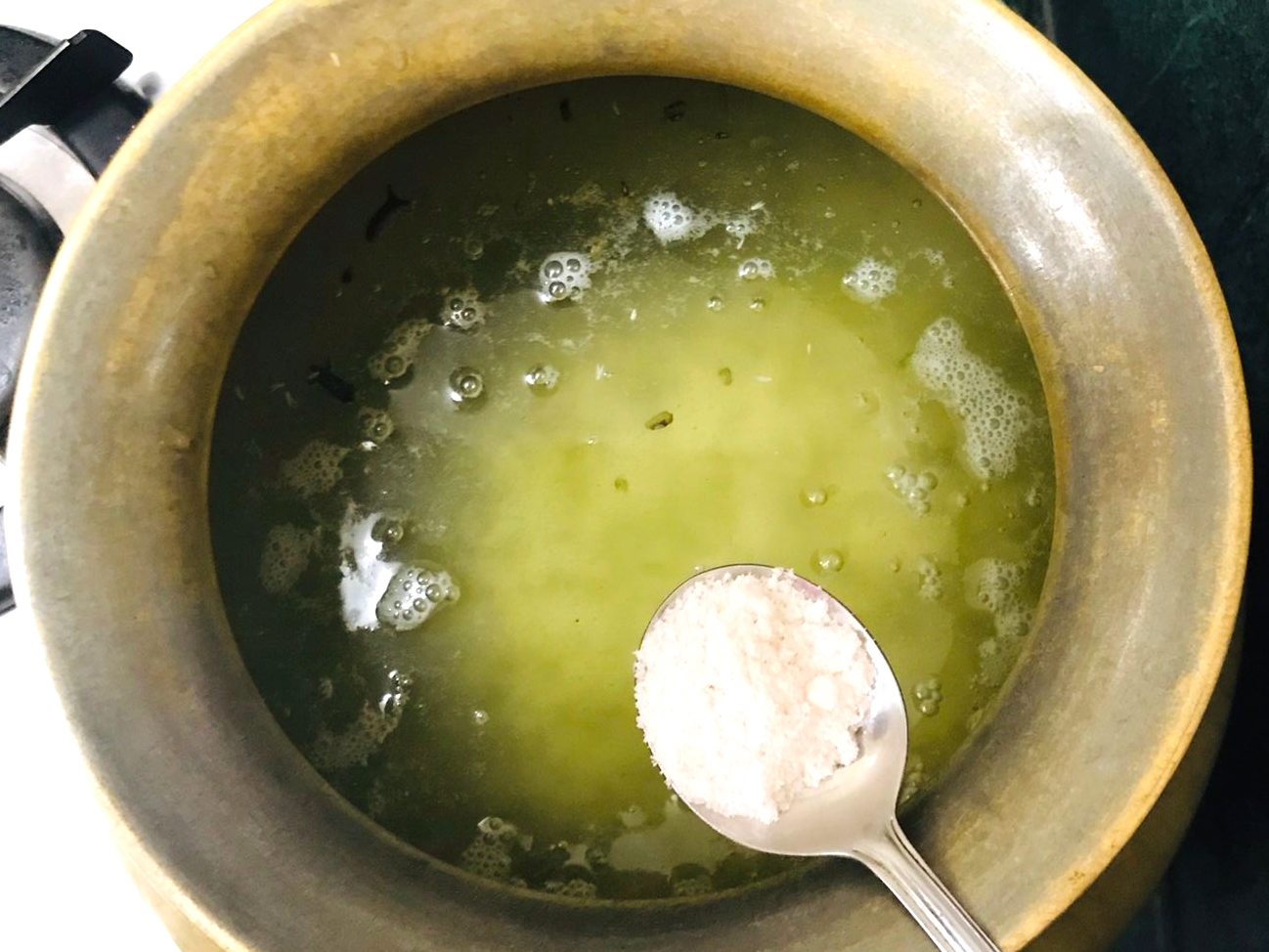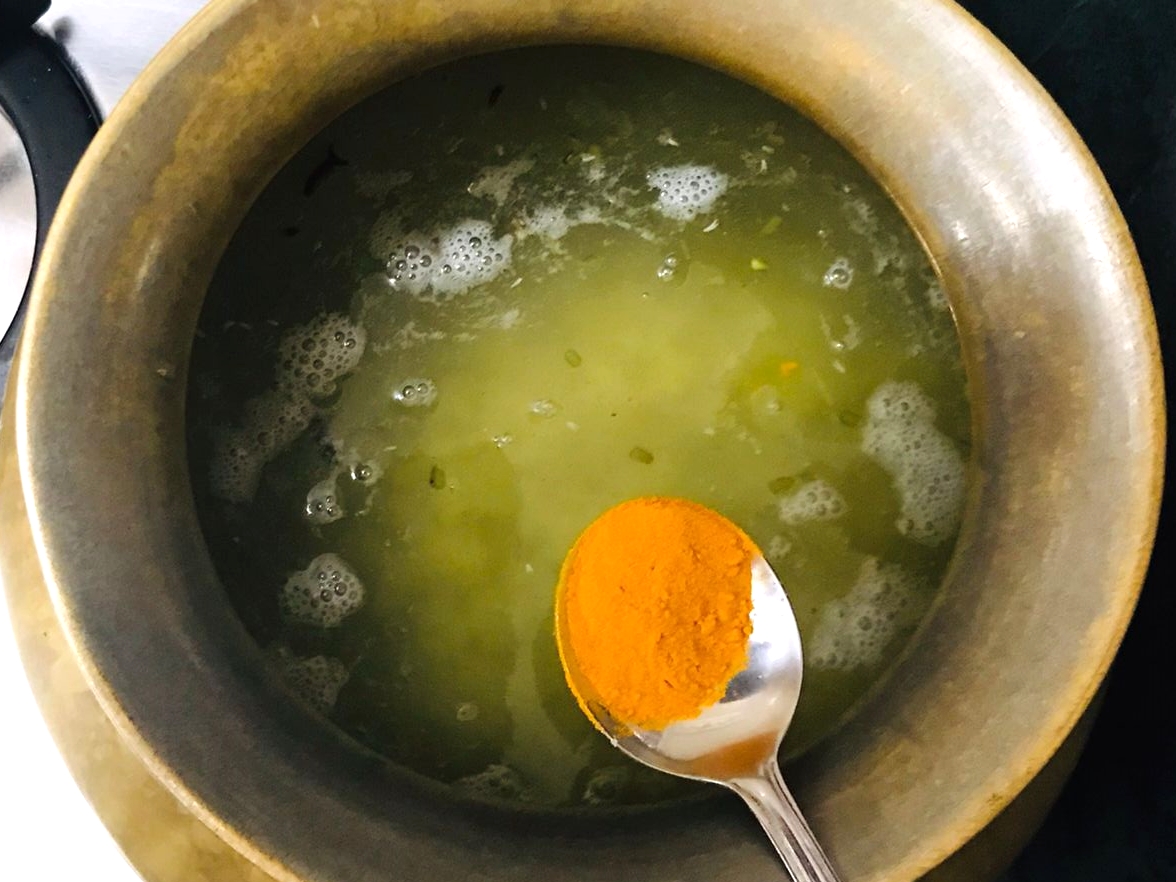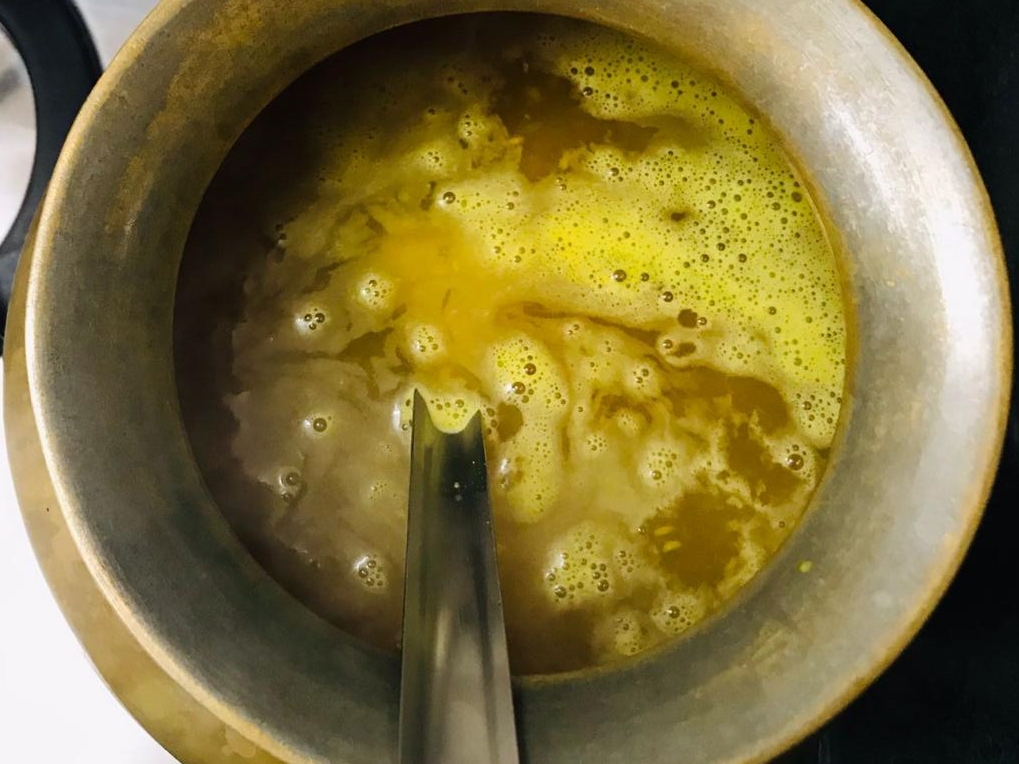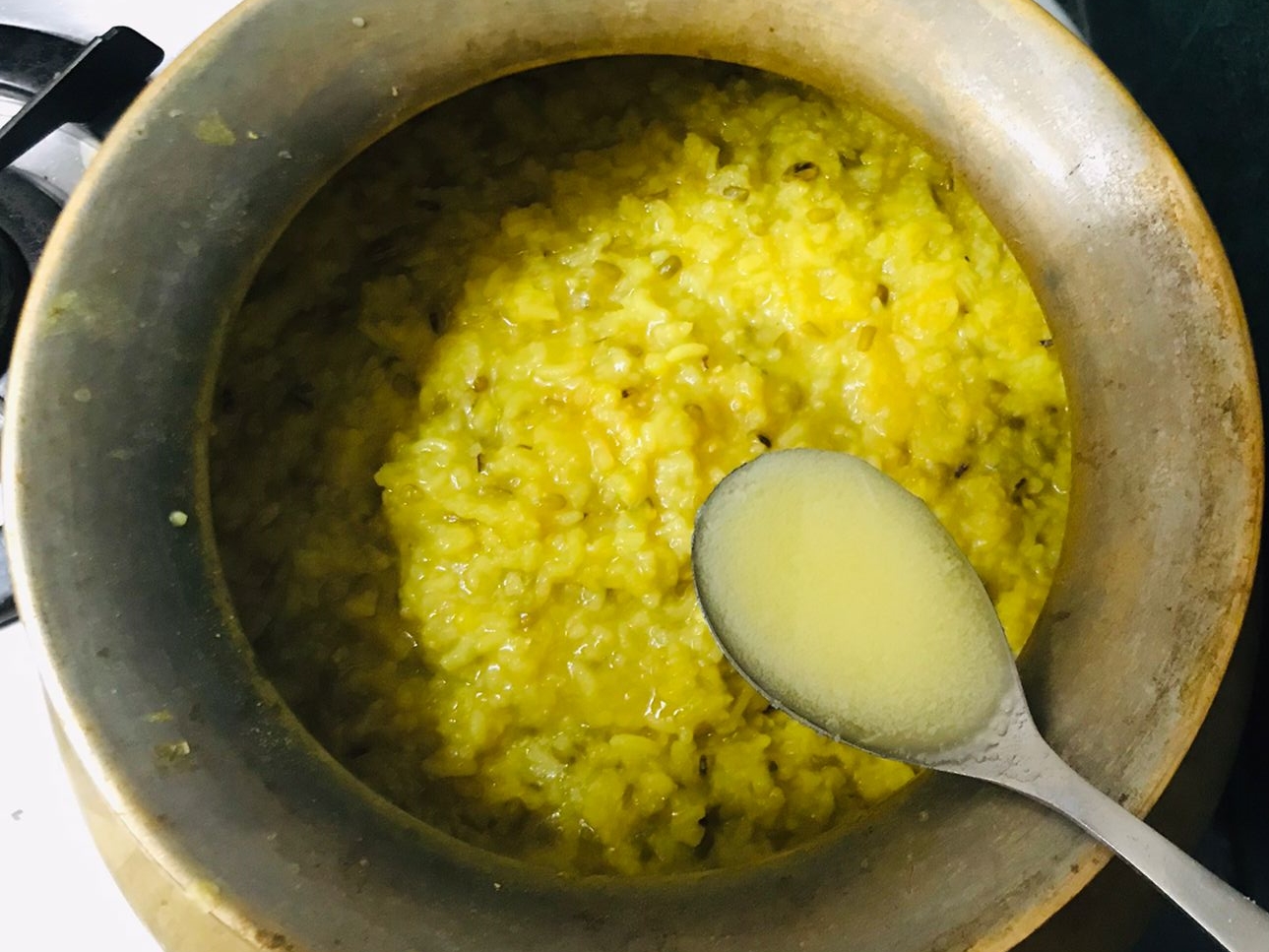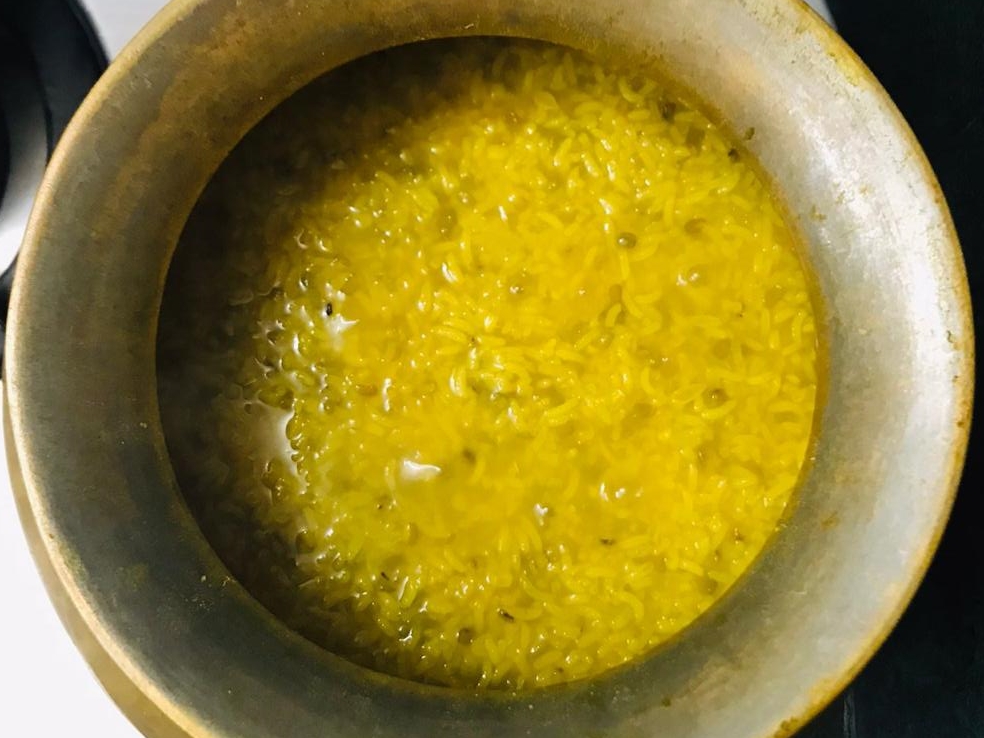 Boil 4 cups of water in a deep pan and add the cloves.
Drain off the excess water from the soaked rice and dal and add it to the boiling water along with salt and turmeric powder.
Cover and cook the khichdi on medium heat for 13-14 minutes. Stir the khichdi in between to prevent it from sticking at the bottom. After 13-14 minutes, when the rice and dal grains are soft and mushy add the ghee and turn off the heat and keep it aside.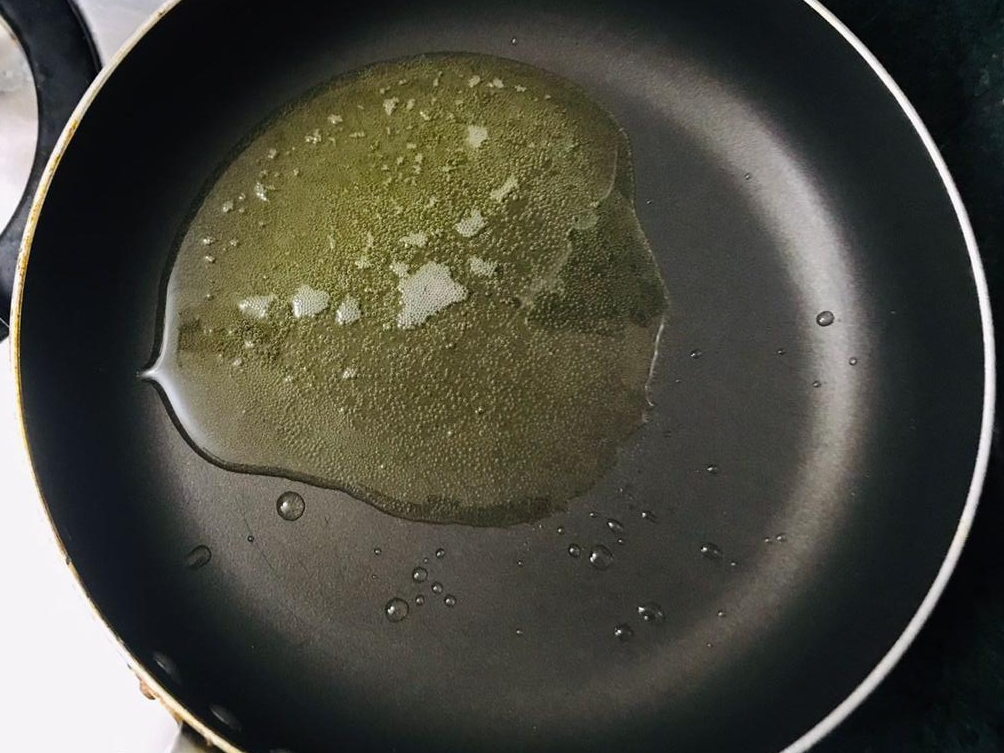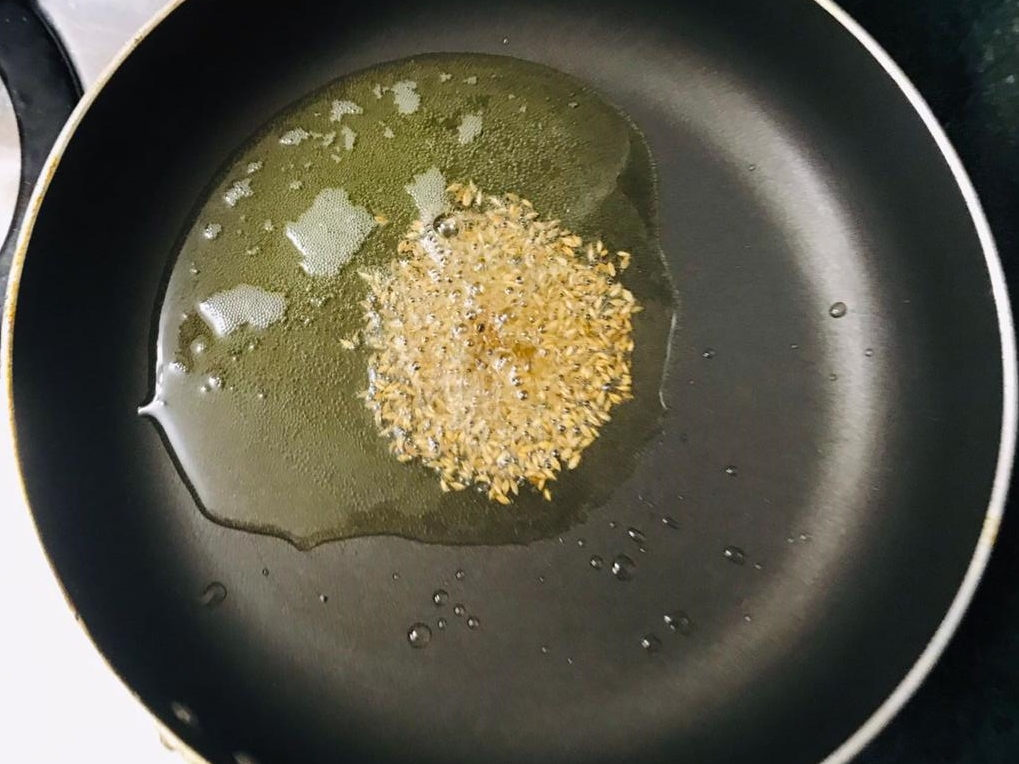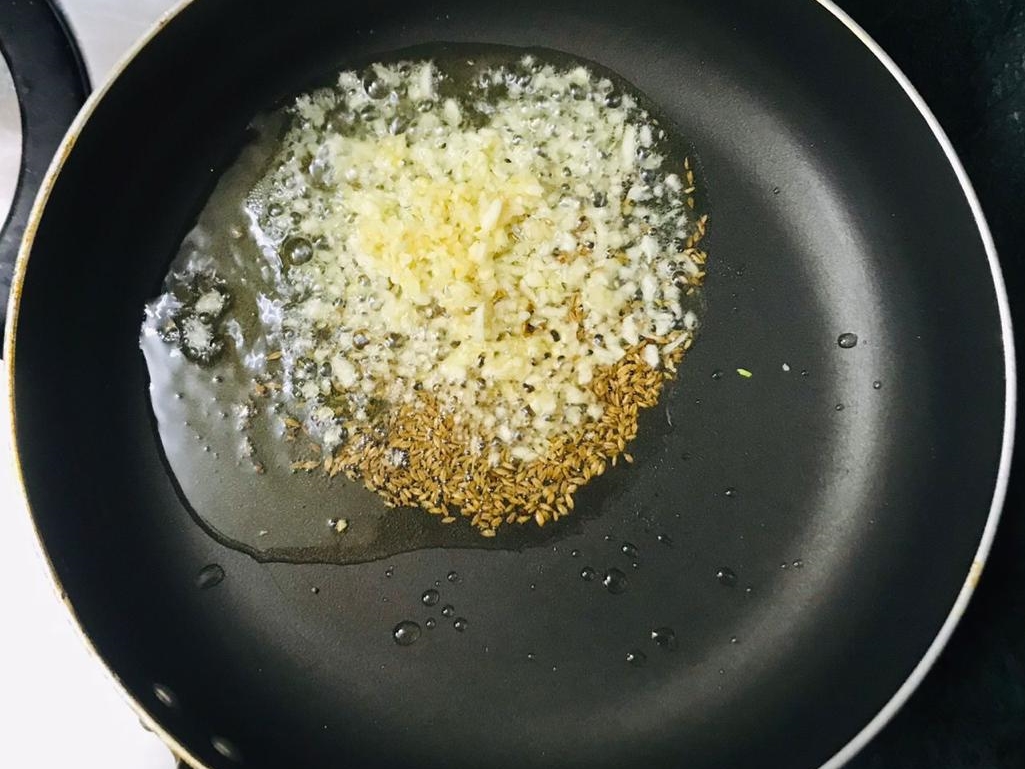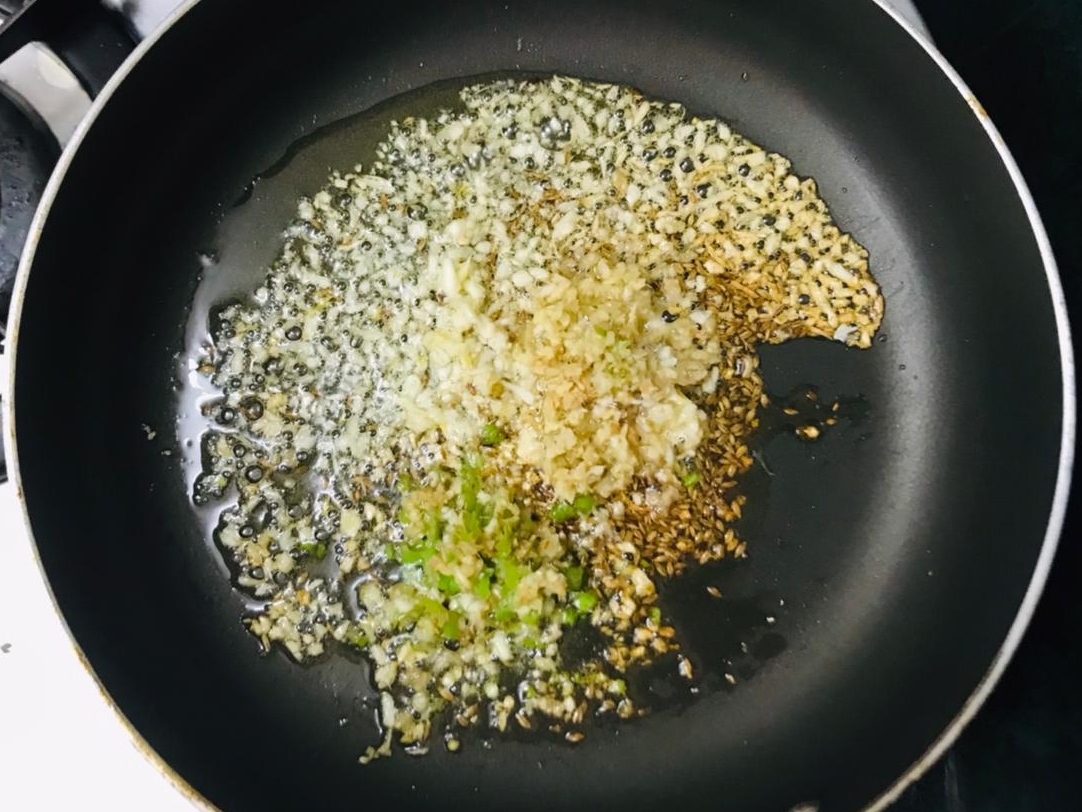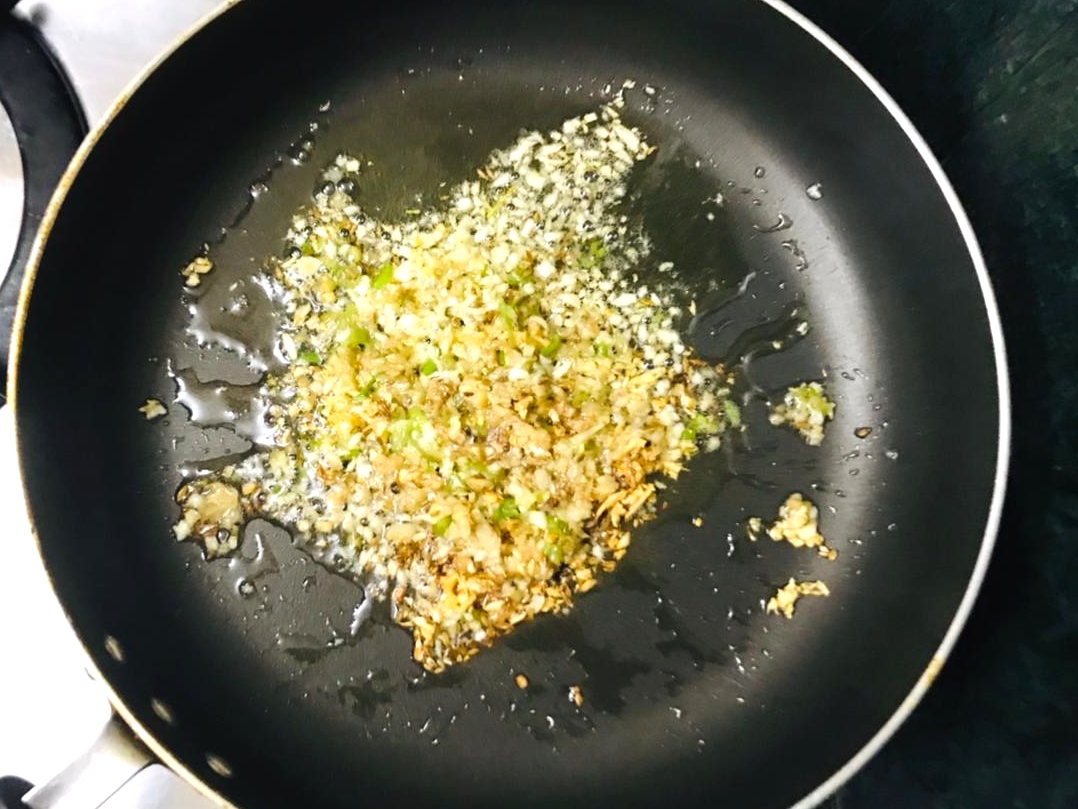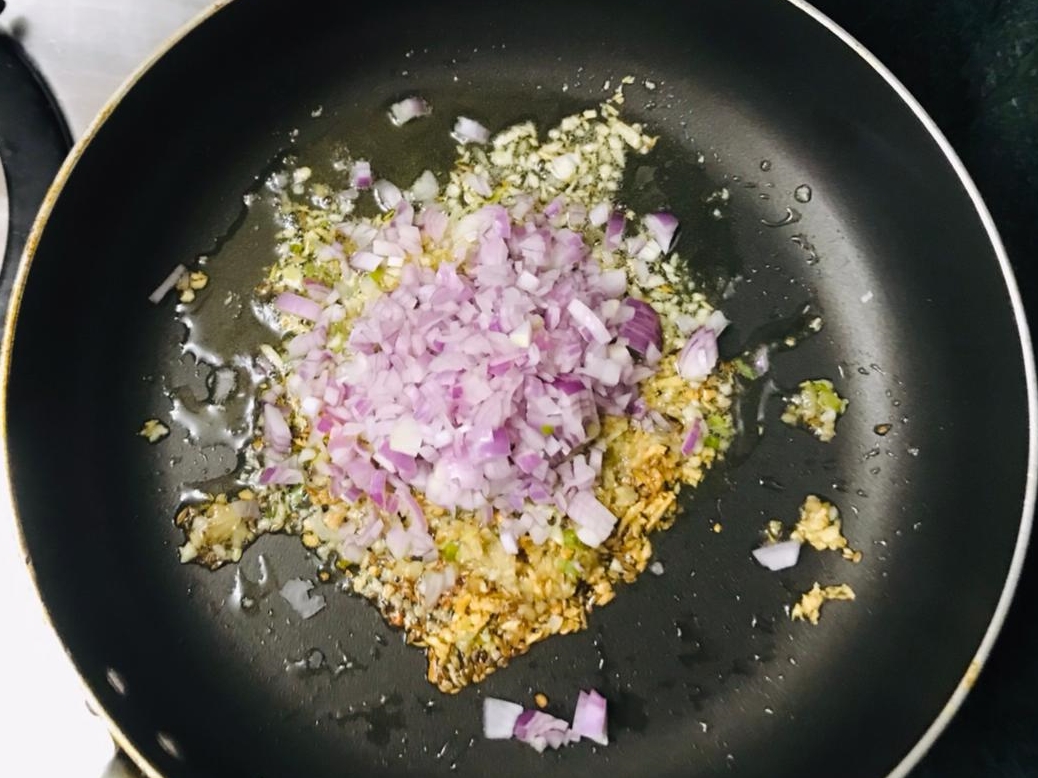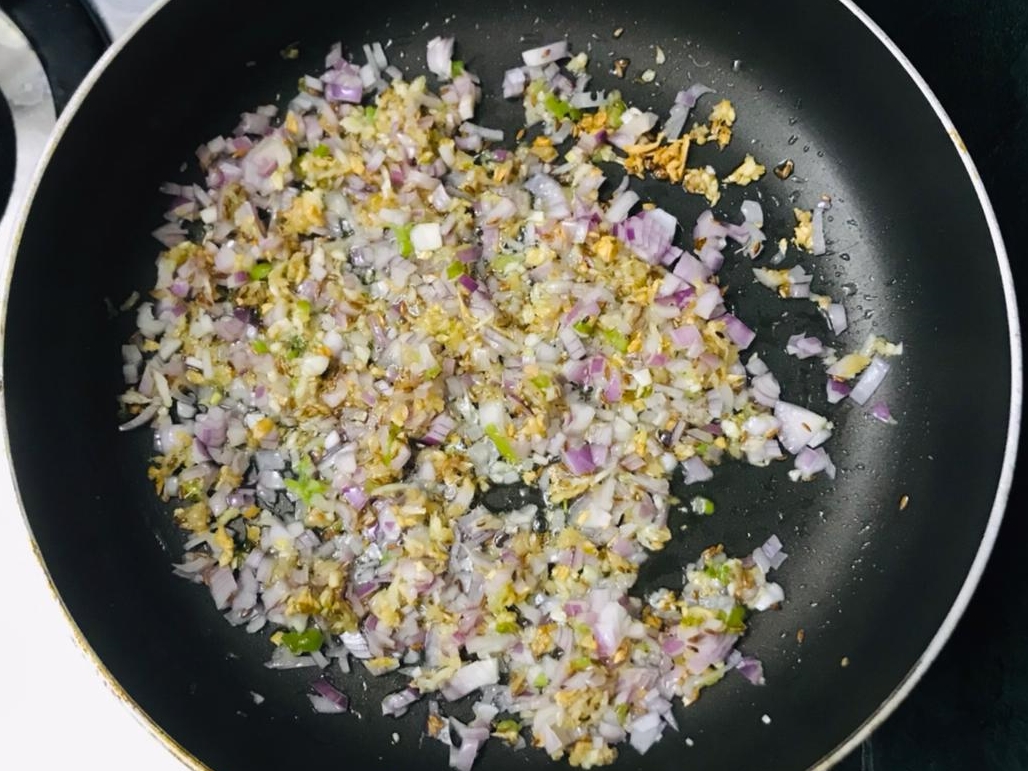 Heat ghee in a pan and add the cumin seeds and asafoetida. When the cumin seeds begin to splutter, add the garlic, ginger and green chillies, and cook for 1-2 minutes on low-medium heat.
Next add the onions and cook on medium heat for 3-4 minutes or until the onions are light golden brown.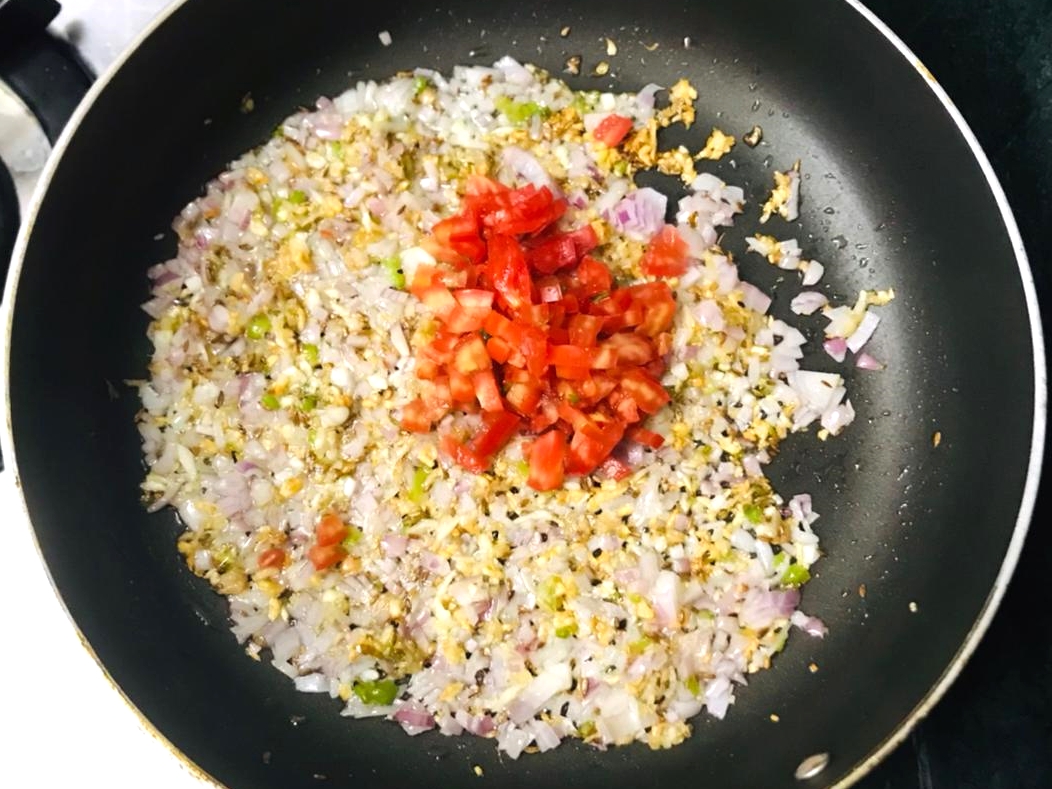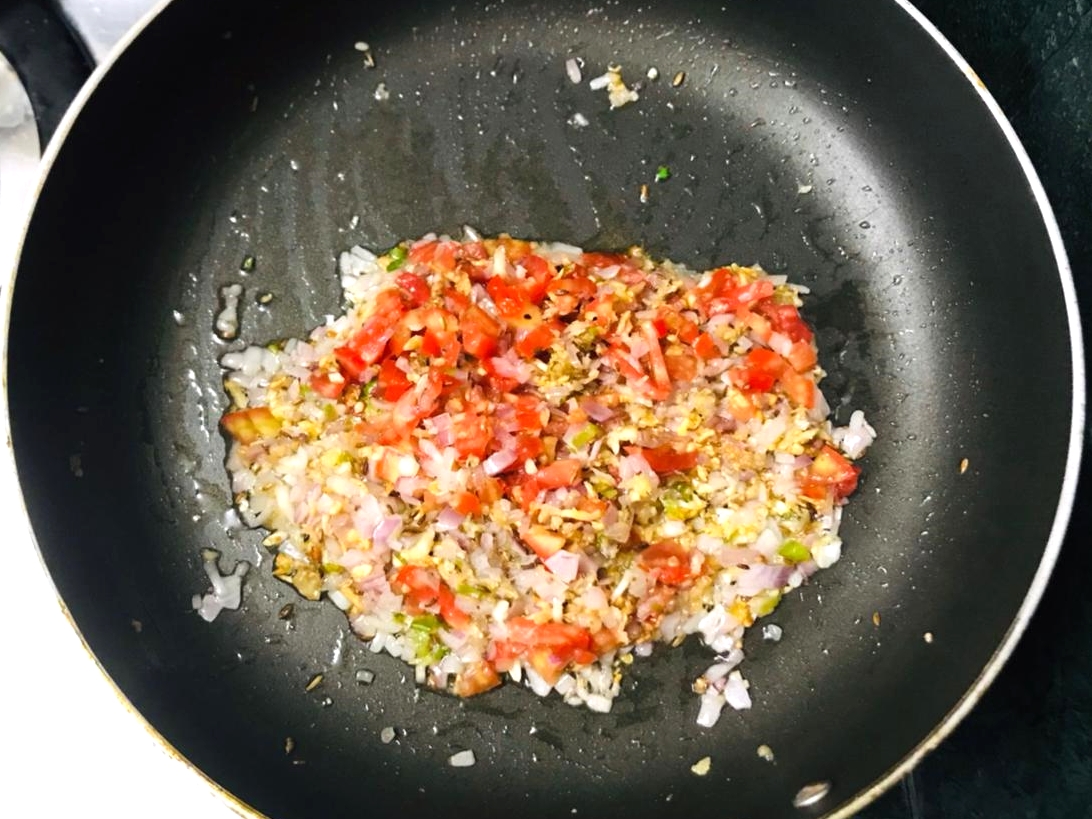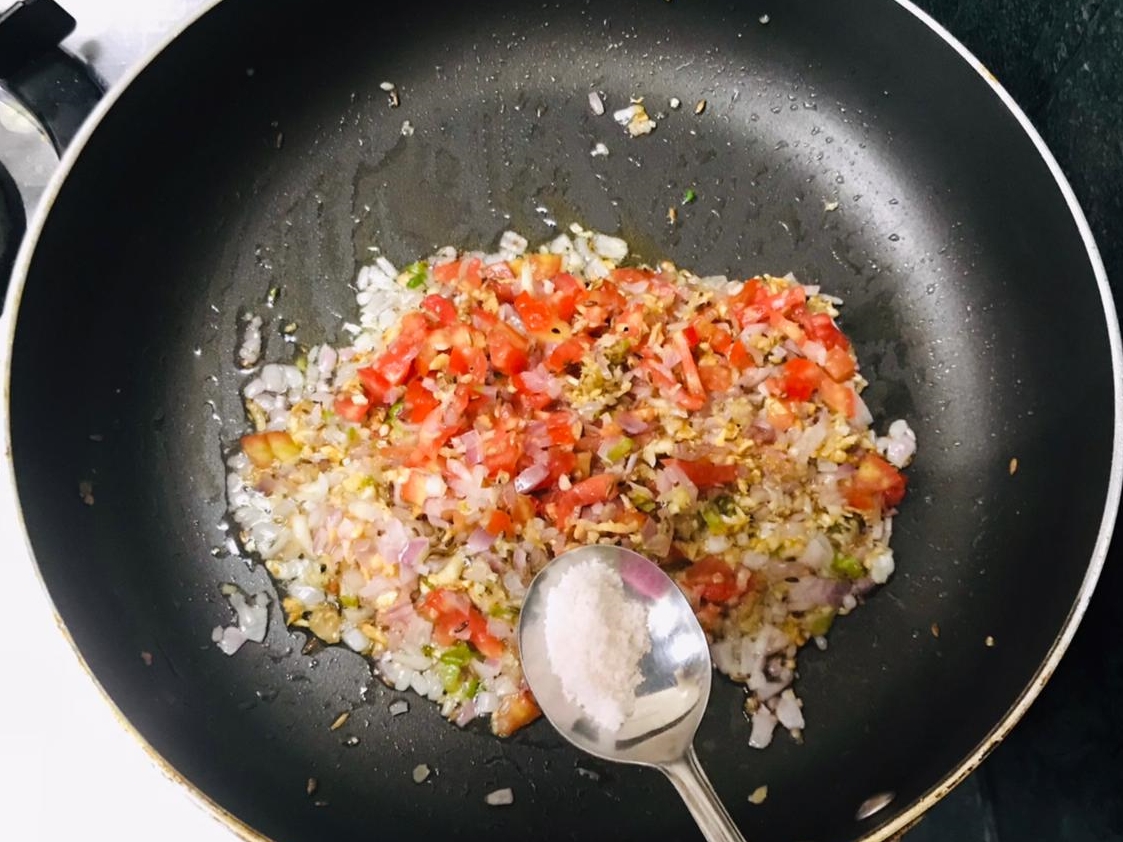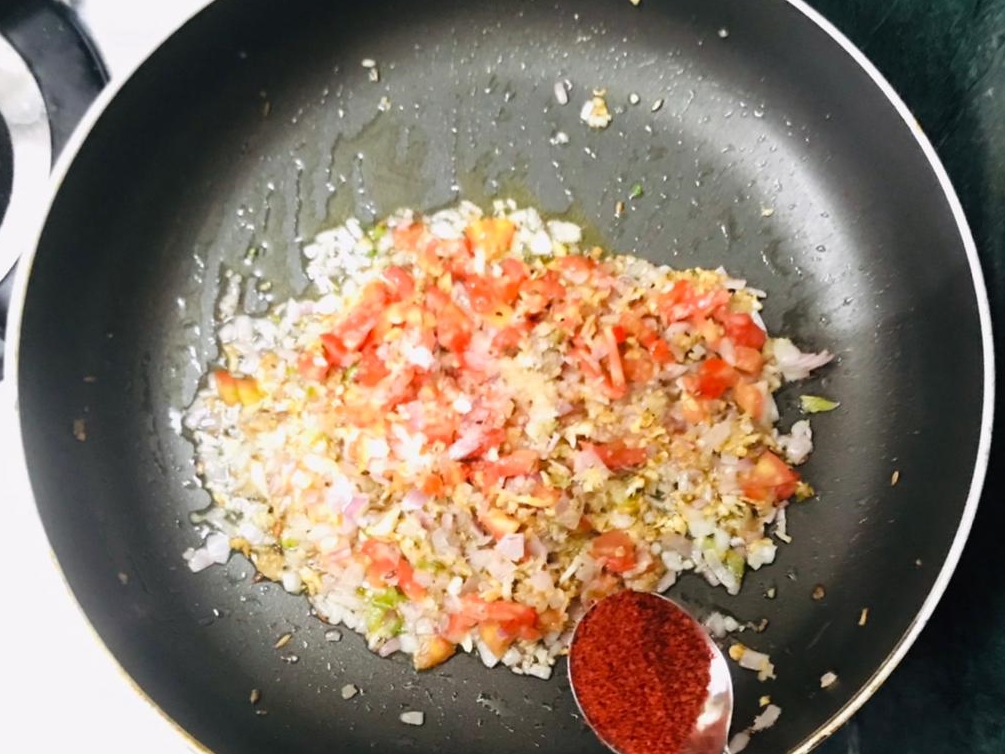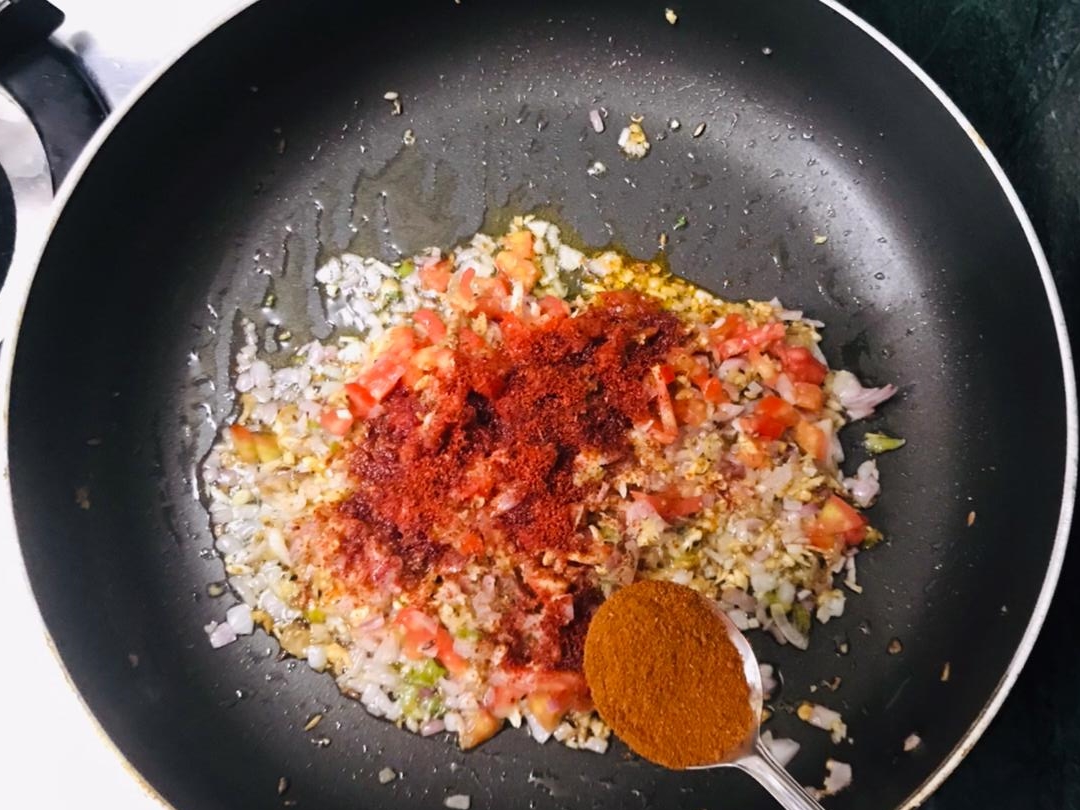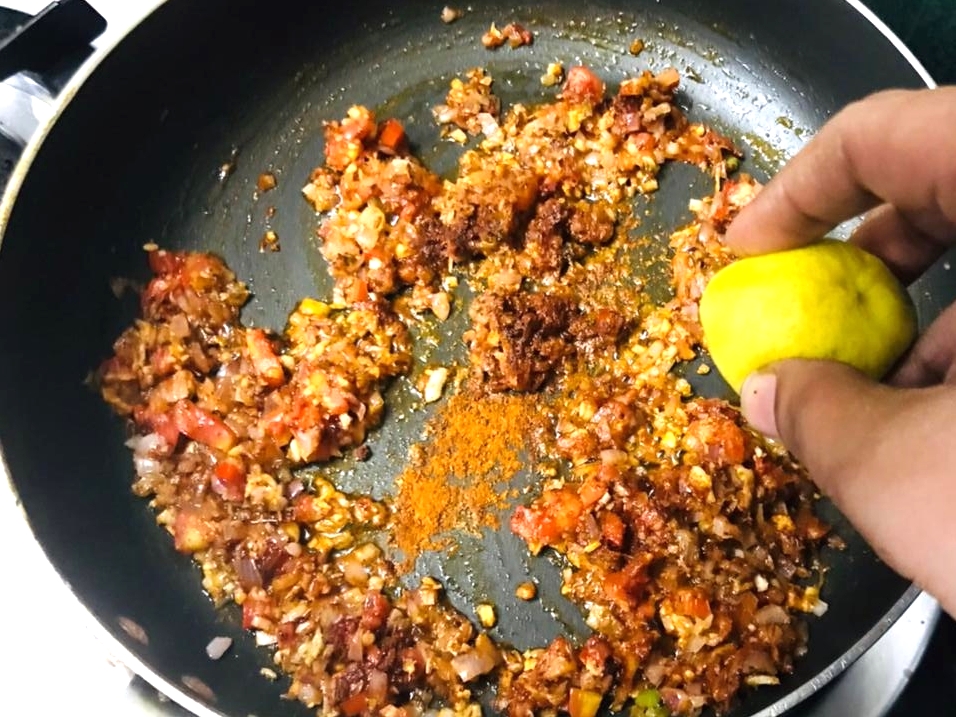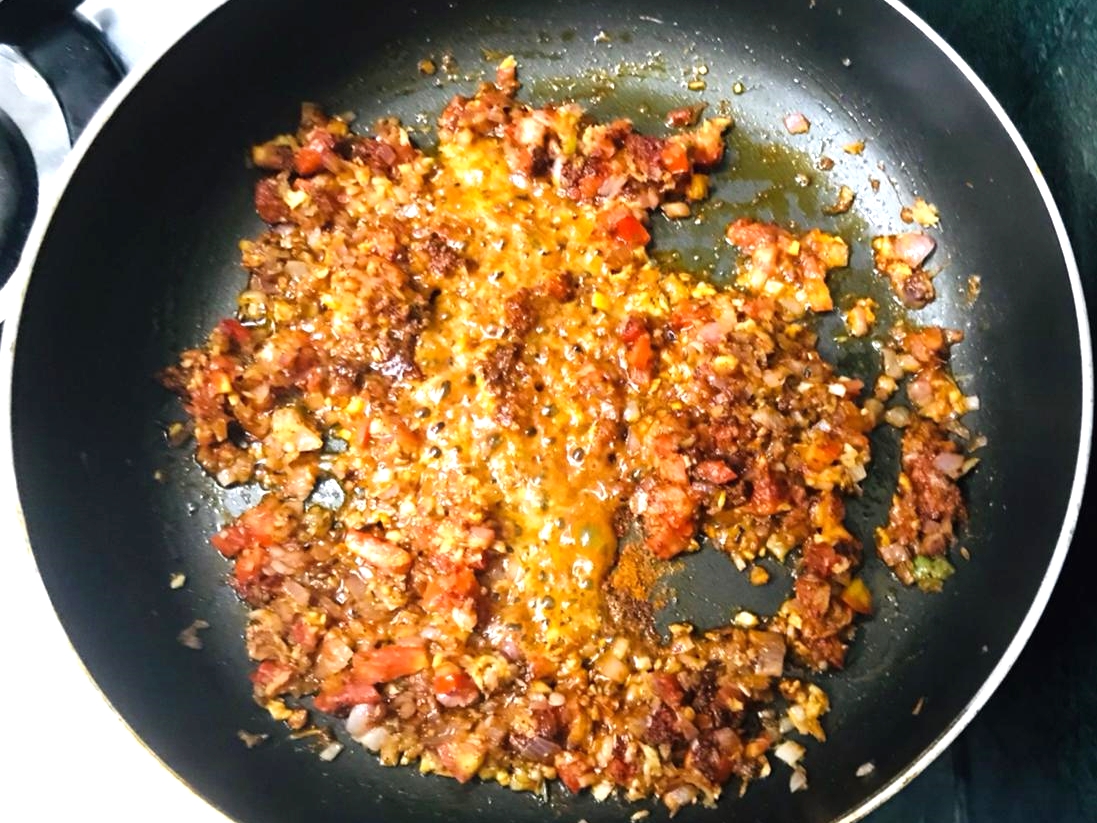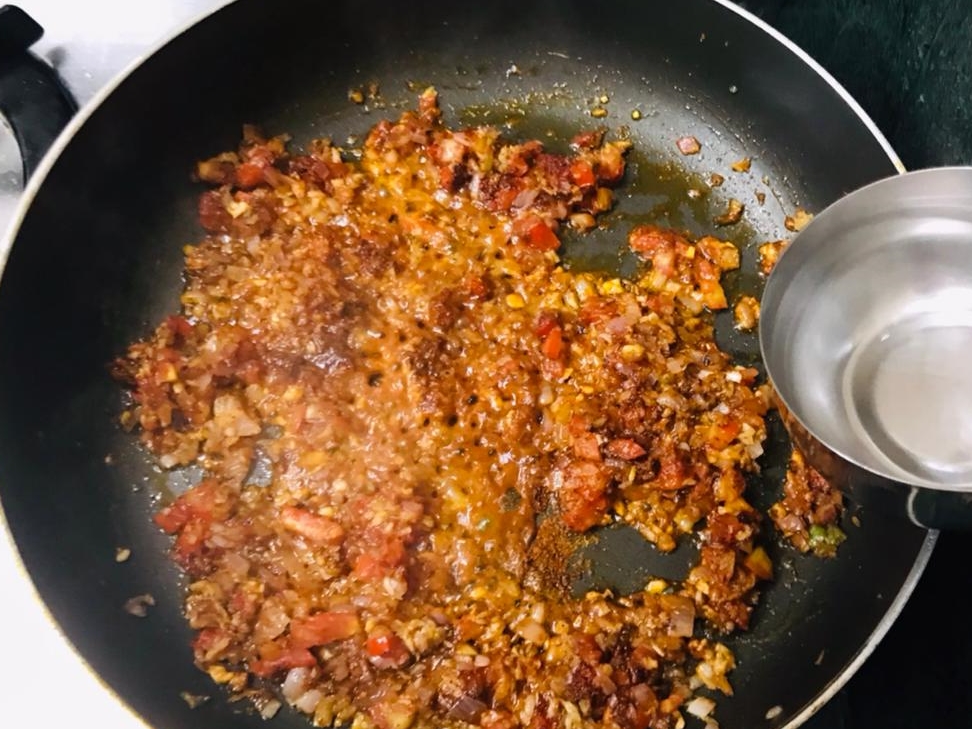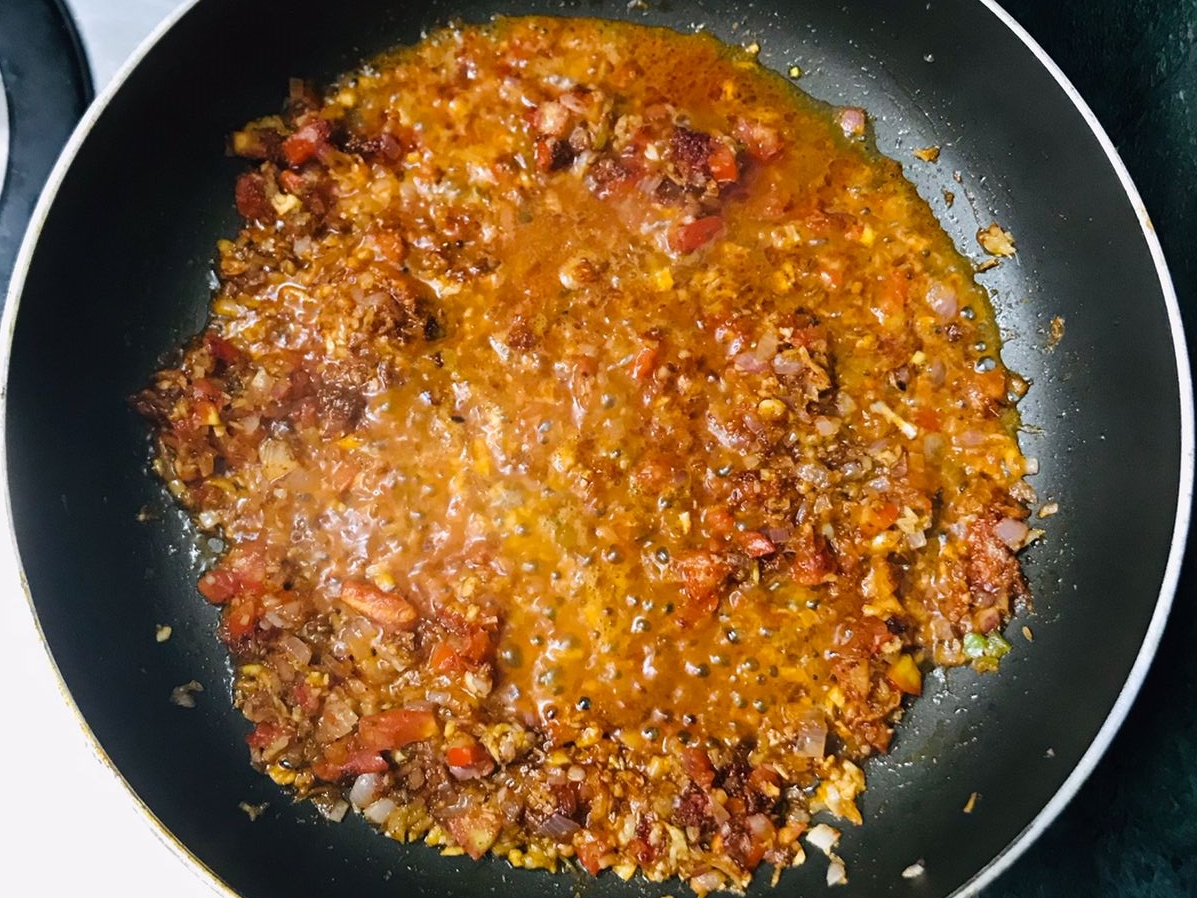 Once the onions have browned add the tomatoes and cook for 3-4 minutes on medium heat or until the tomatoes turns soft and mushy. After that, add the salt, red chilli powder and pav bhaji masala. Squeeze lemon juice and ½ cup water and cook the masala for 1-2 minutes on low- medium heat.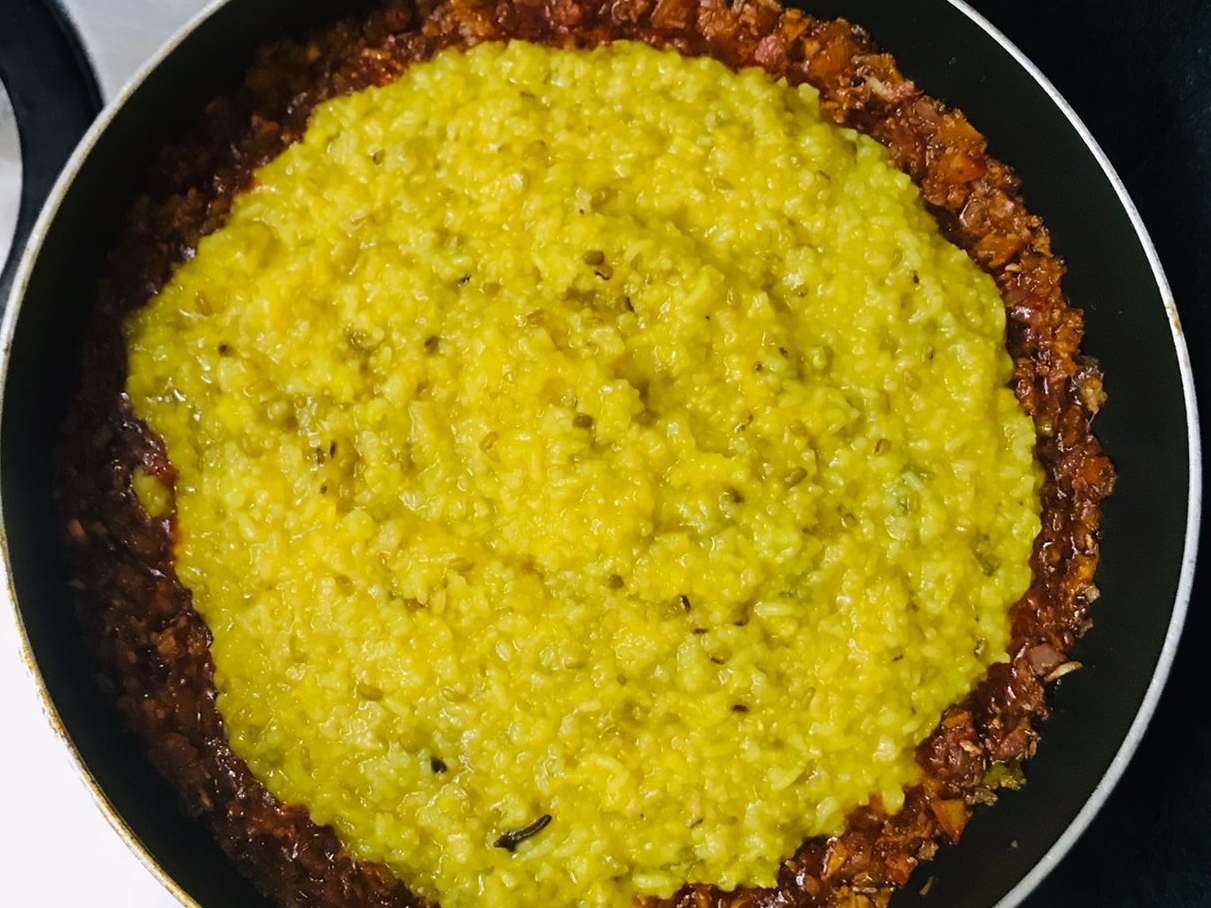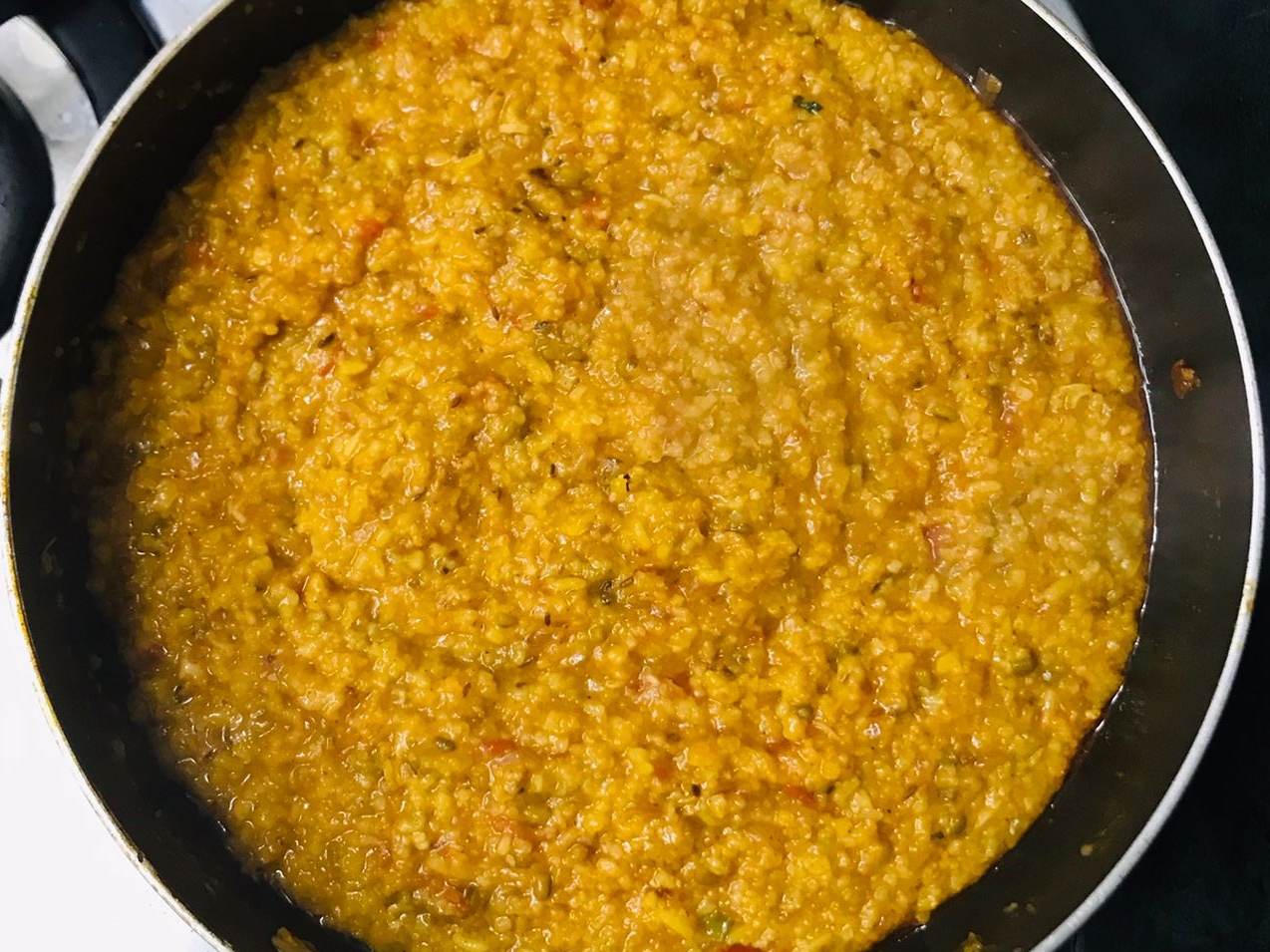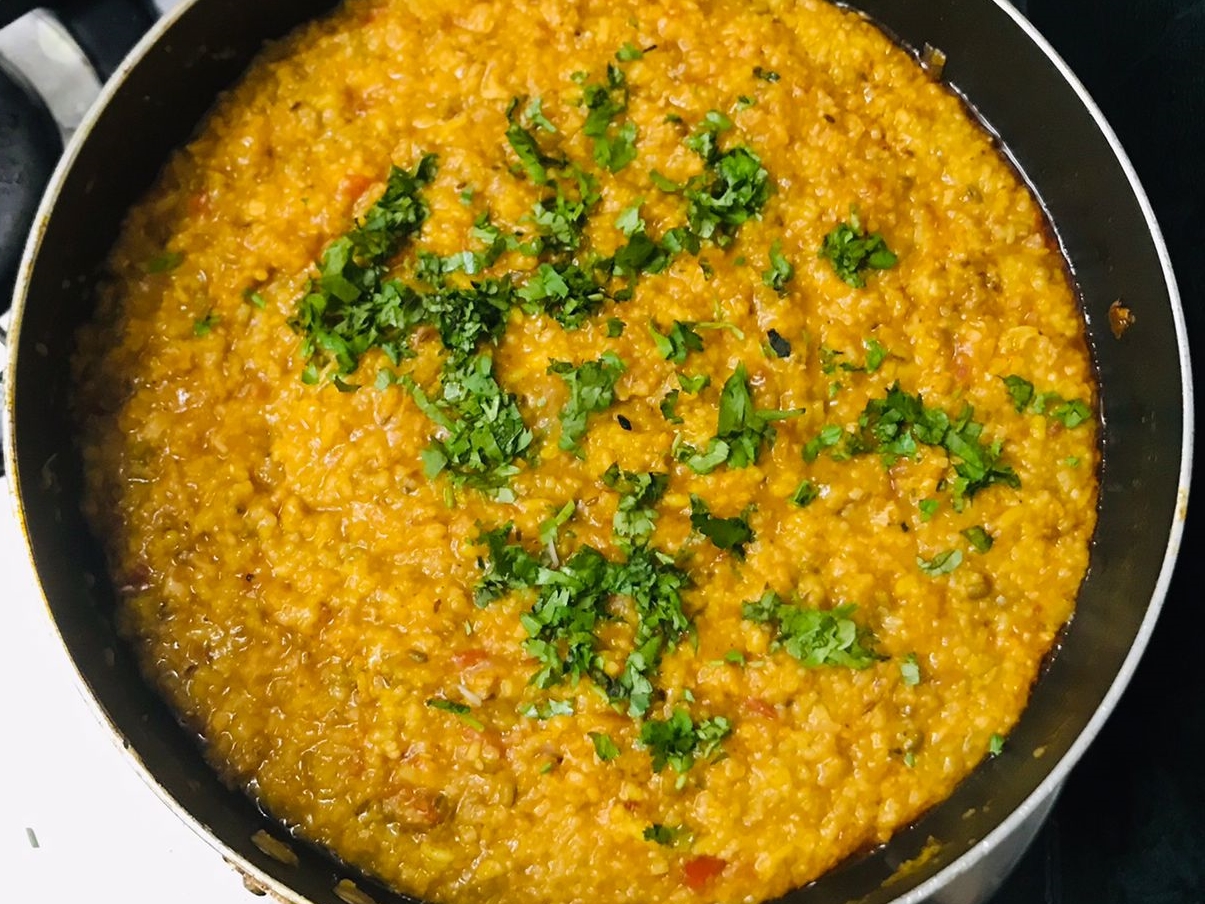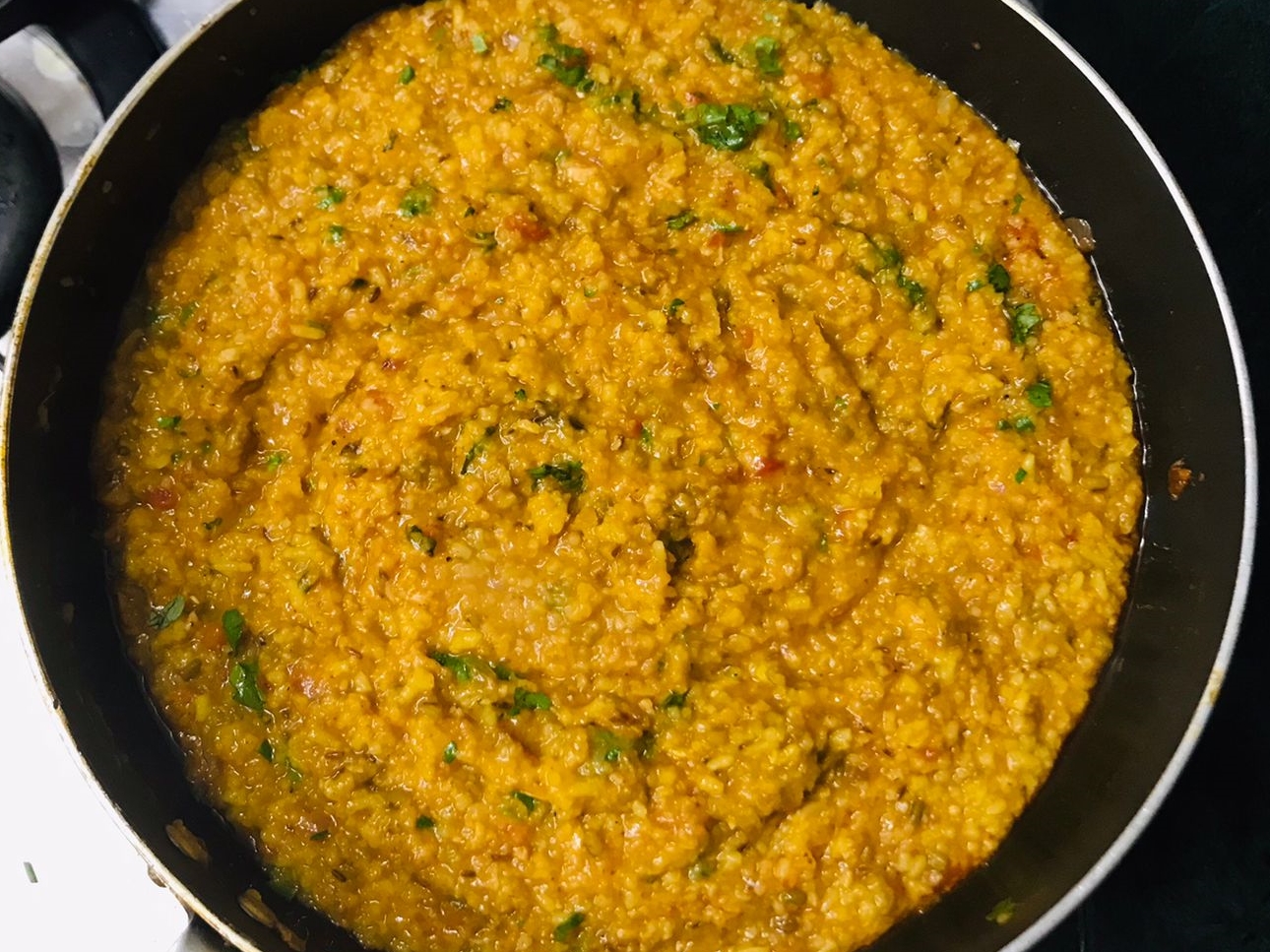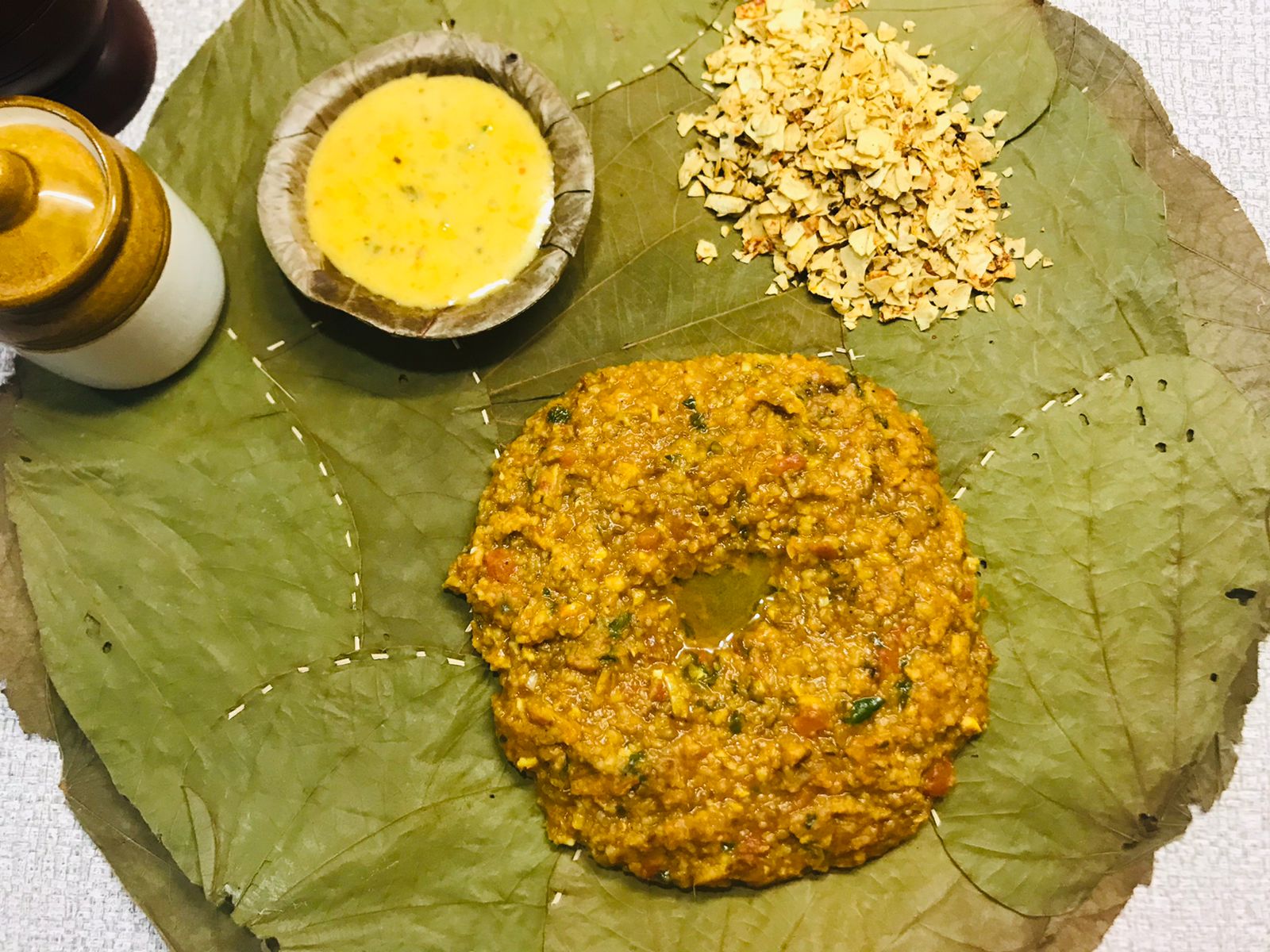 Add khichdi to the prepared masala and mix until combined. Finally add the coriander and mix.
Serve hot with plain yogurt or kadhi with pickles and papad.