Healthy Mukhwas
Healthy Mukhwas is simple and easy recipe of a mouth freshener prepared with fennel seeds, sesame seeds, flax seeds, almonds, desiccated coconut and sweetened with some jaggery.
Mukhwas is a colourful Indian after-meal digestive that is widely used as a breath freshener. Mukhwaas can be made of various seeds and nuts, often fennel, anise, coconut, coriander, and sesame. They are sweet in flavour and highly aromatic due to added sugar and the addition of various essential oils. Mukhwas can be savoury or sweet and avaiable in many varieties in India.
The word is an amalgamation of the Sanskrit words 'mukh' meaning mouth and 'vaas' meaning to stay/keep, thus it refers to ingredients which are kept in mouth to keep it fresh.
My sister-in-law Rani bhabhi often makes it at home and often sends us small jars of these. Everyone at my home really enjoys the simple healthy mukhwas and she kindly shared the recipe with me.
Ingredients
1 cup fennel seeds
1 cup sesame seeds
½ cup finely chopped almonds
¼ cup desiccated coconut
¼ cup flax seeds
1 teaspoon cardamom powder
¼ cup jaggery powder
Directions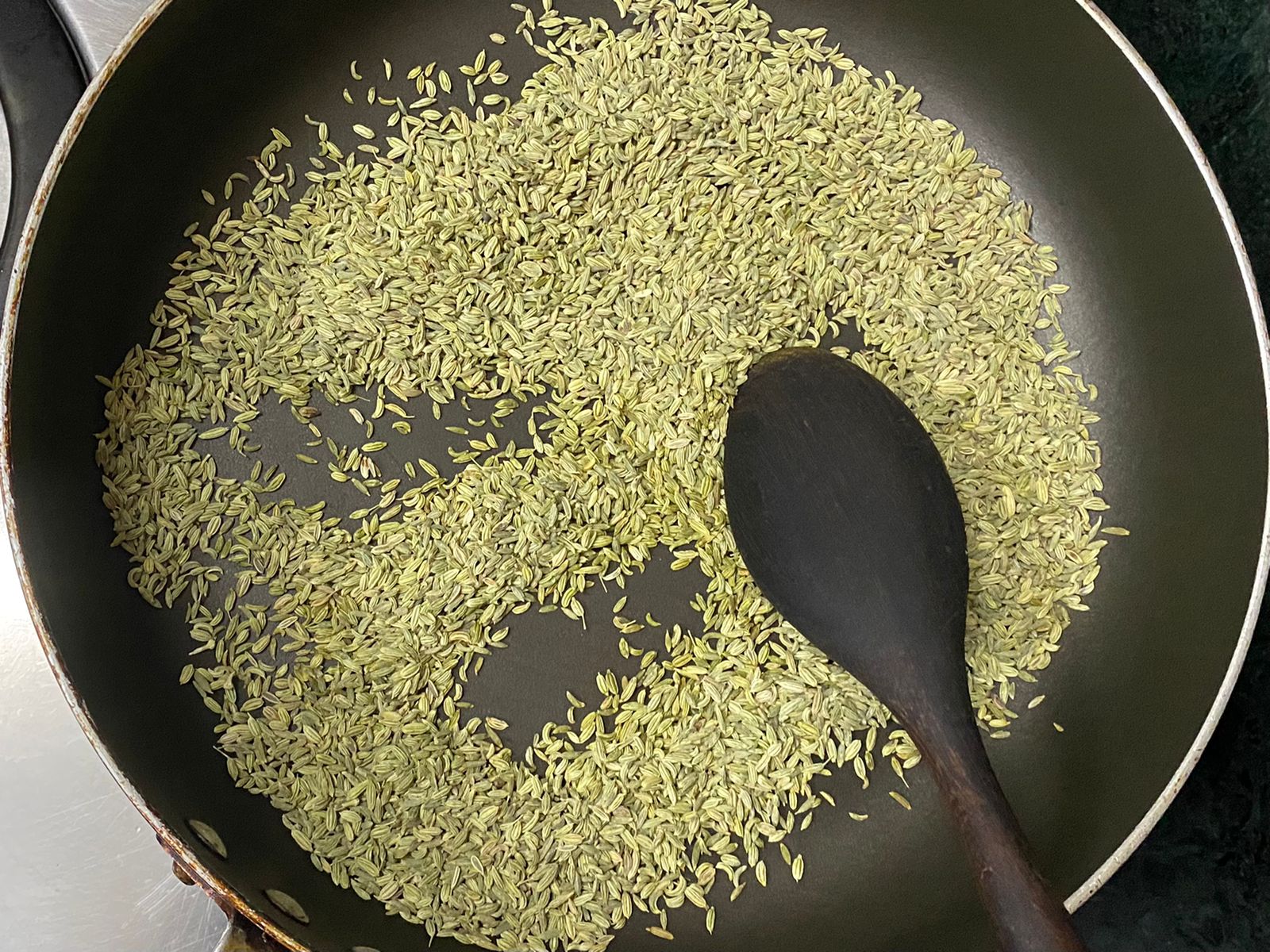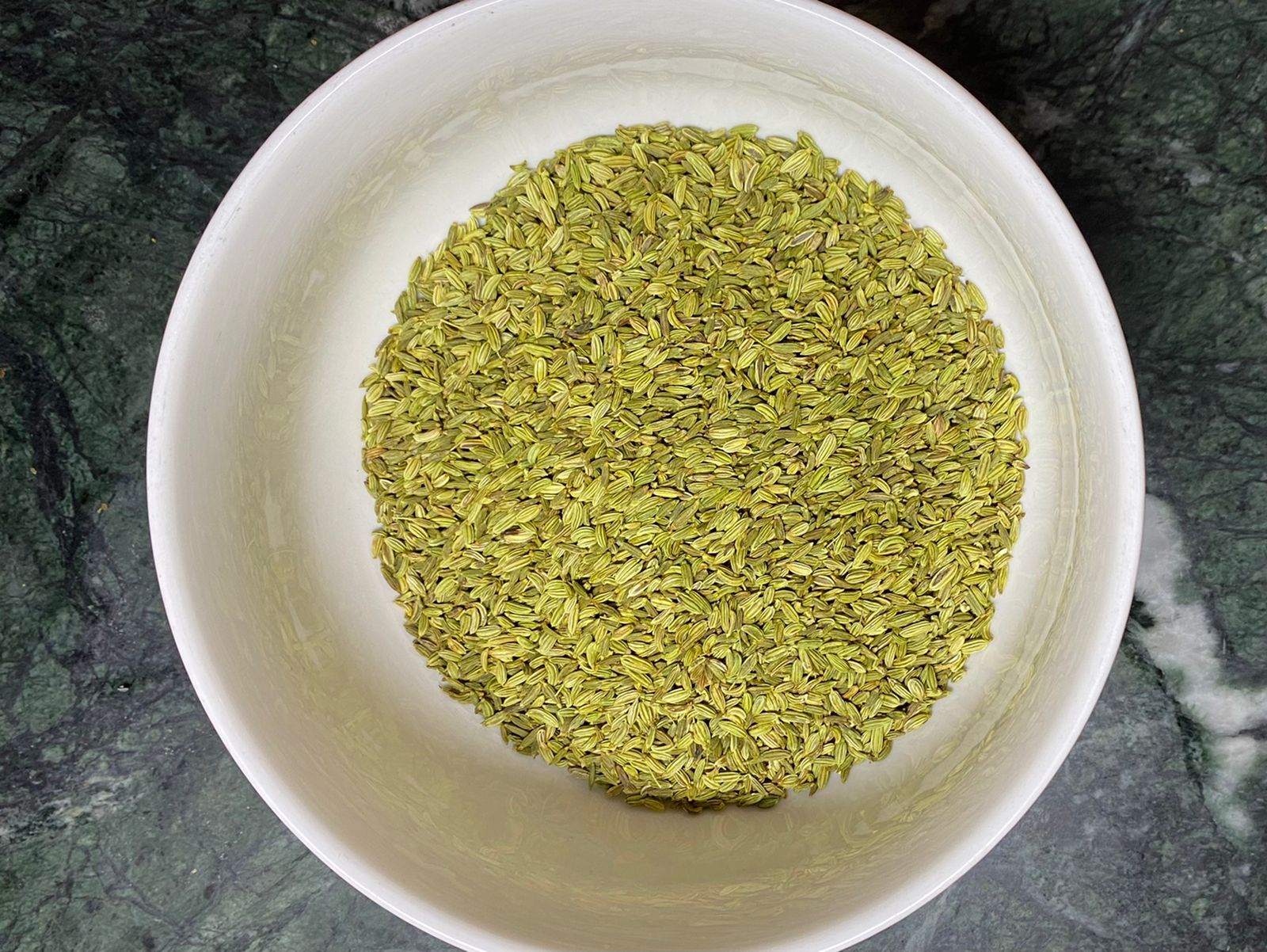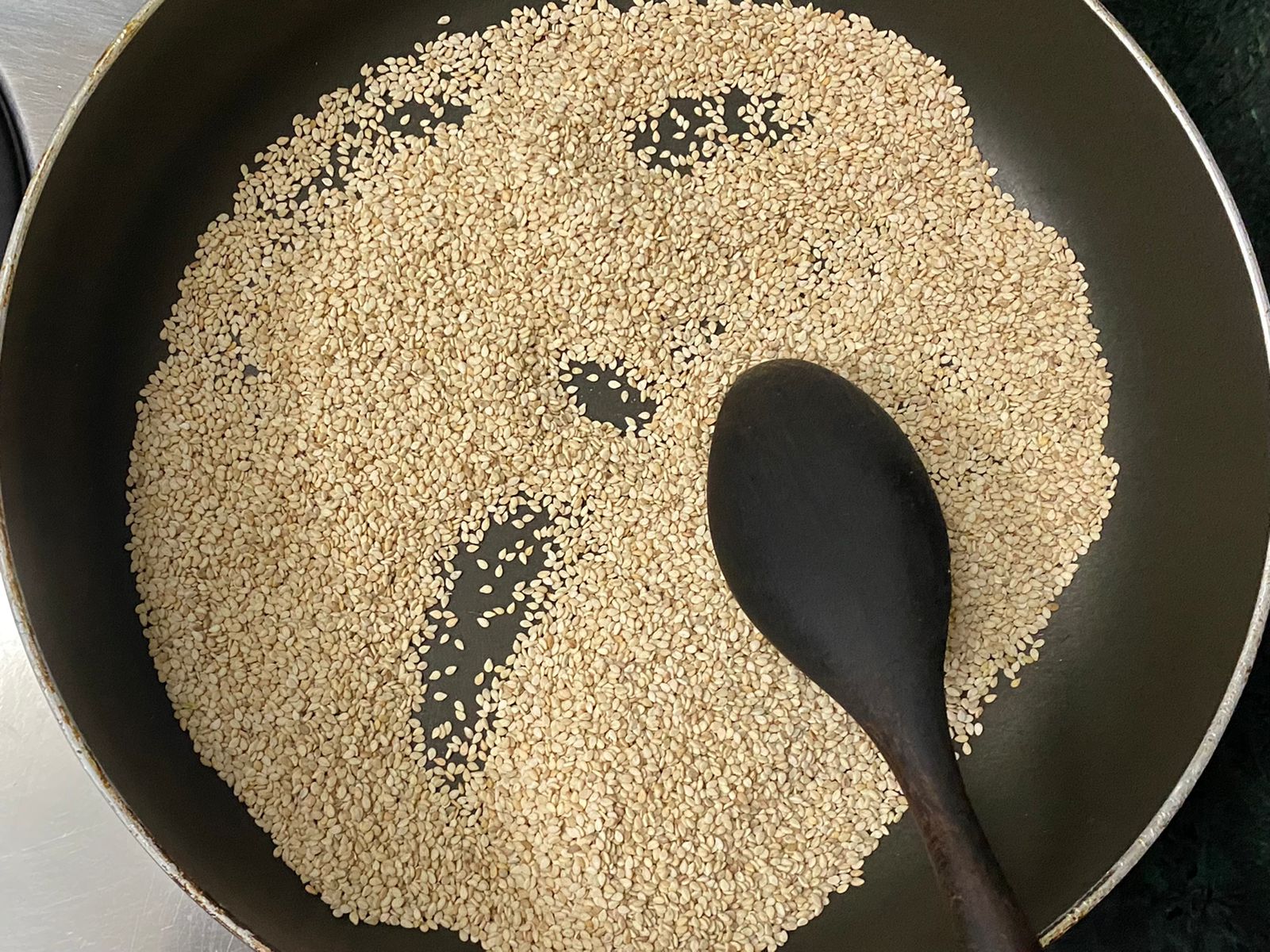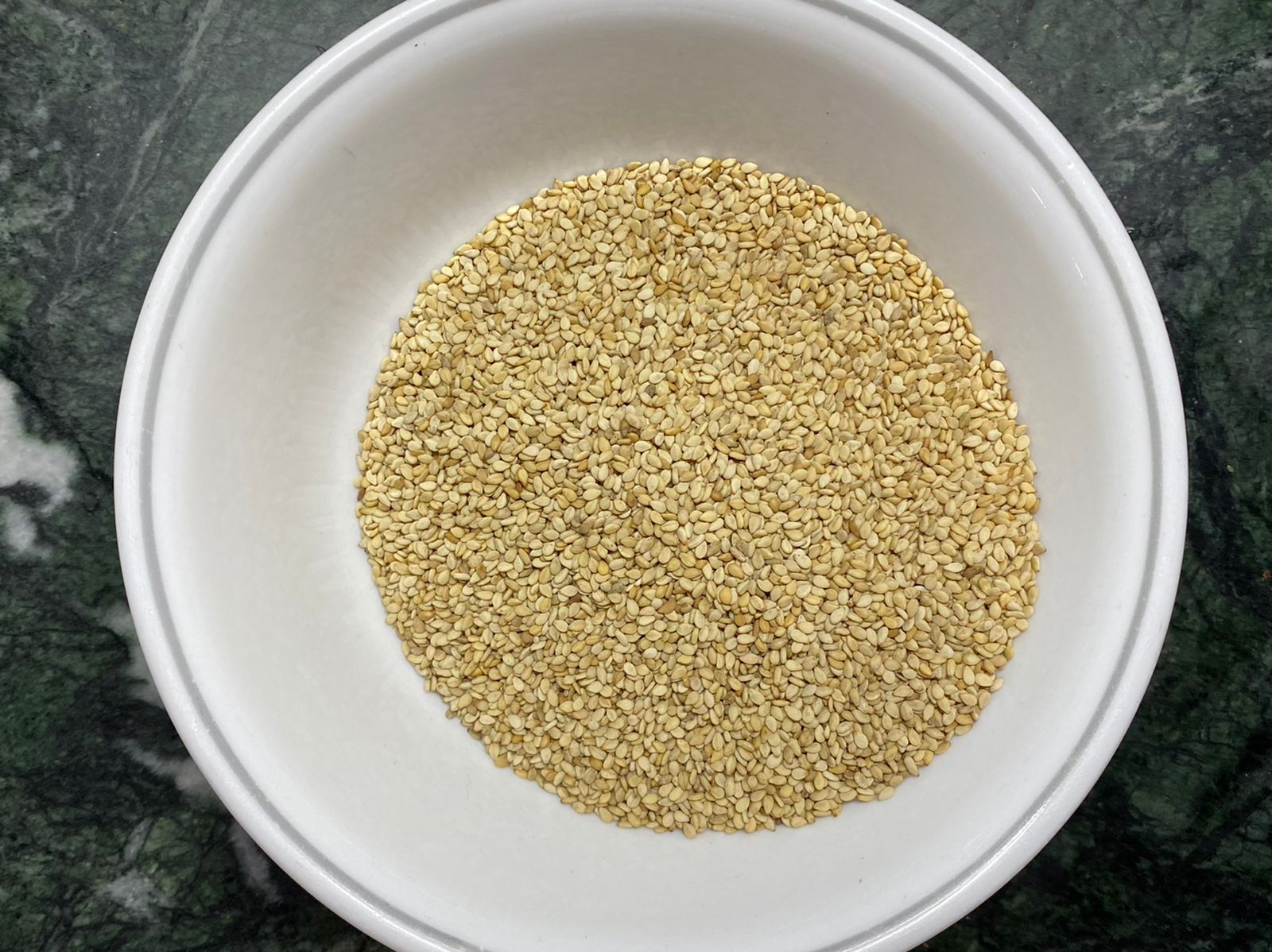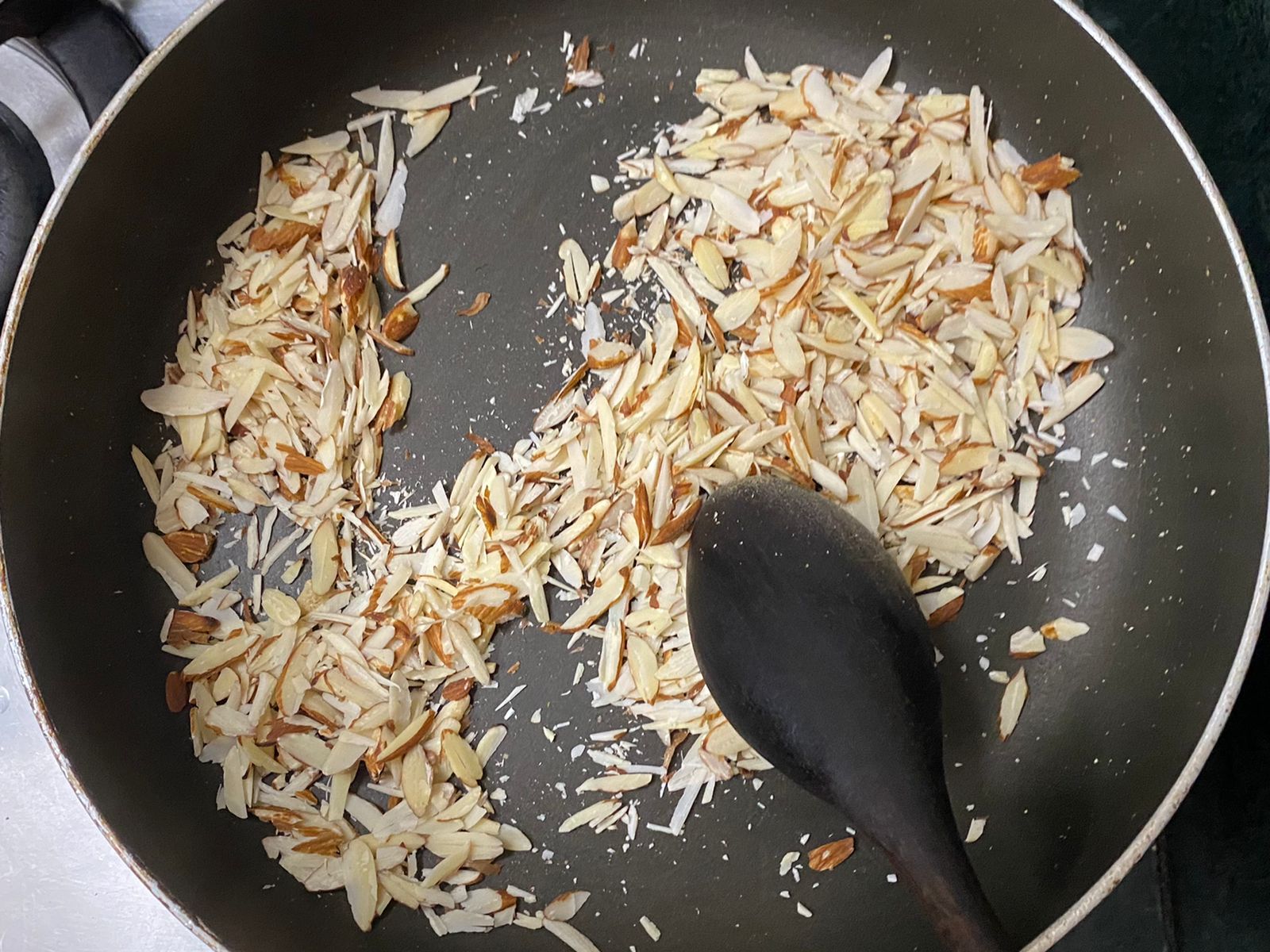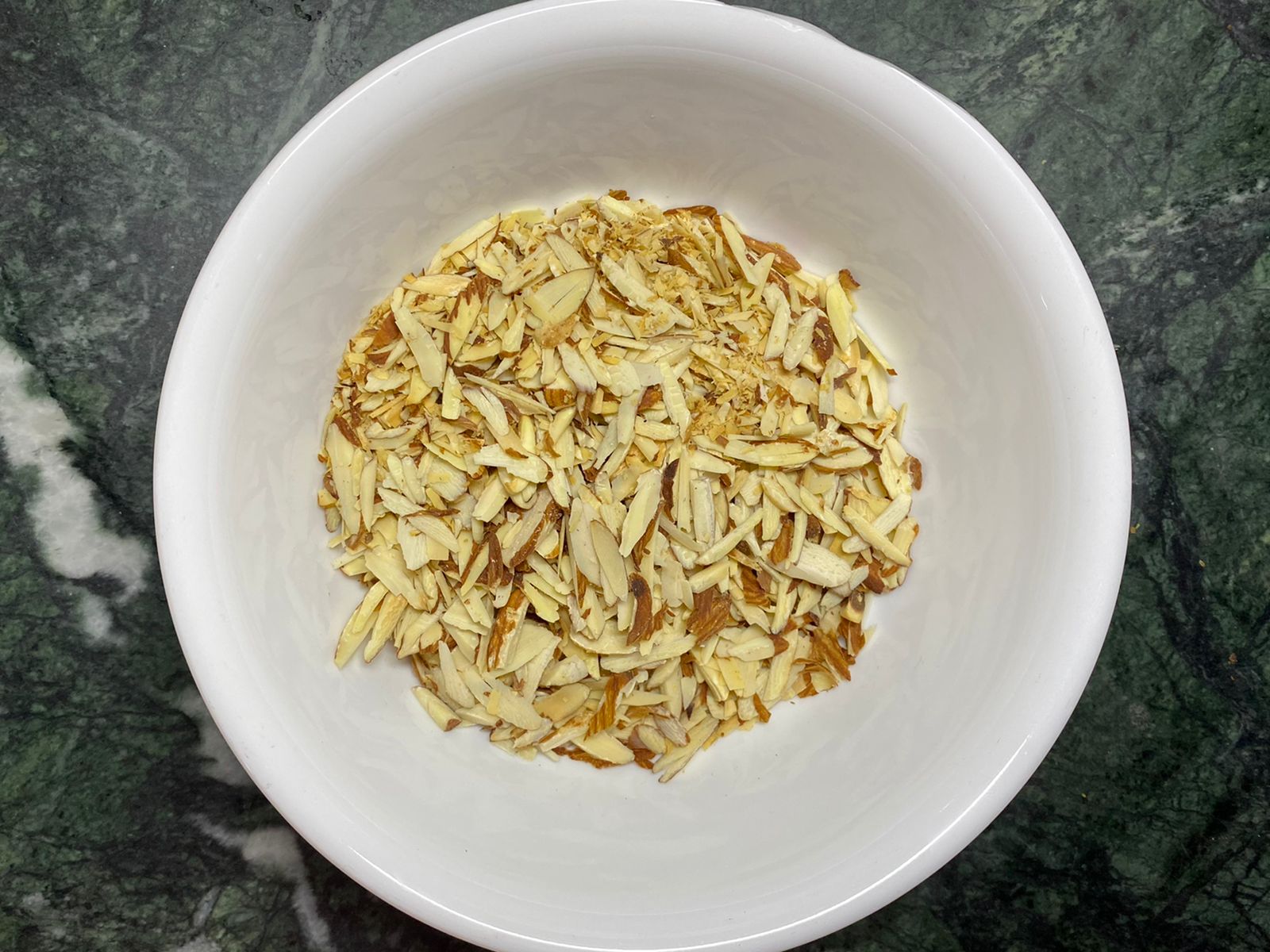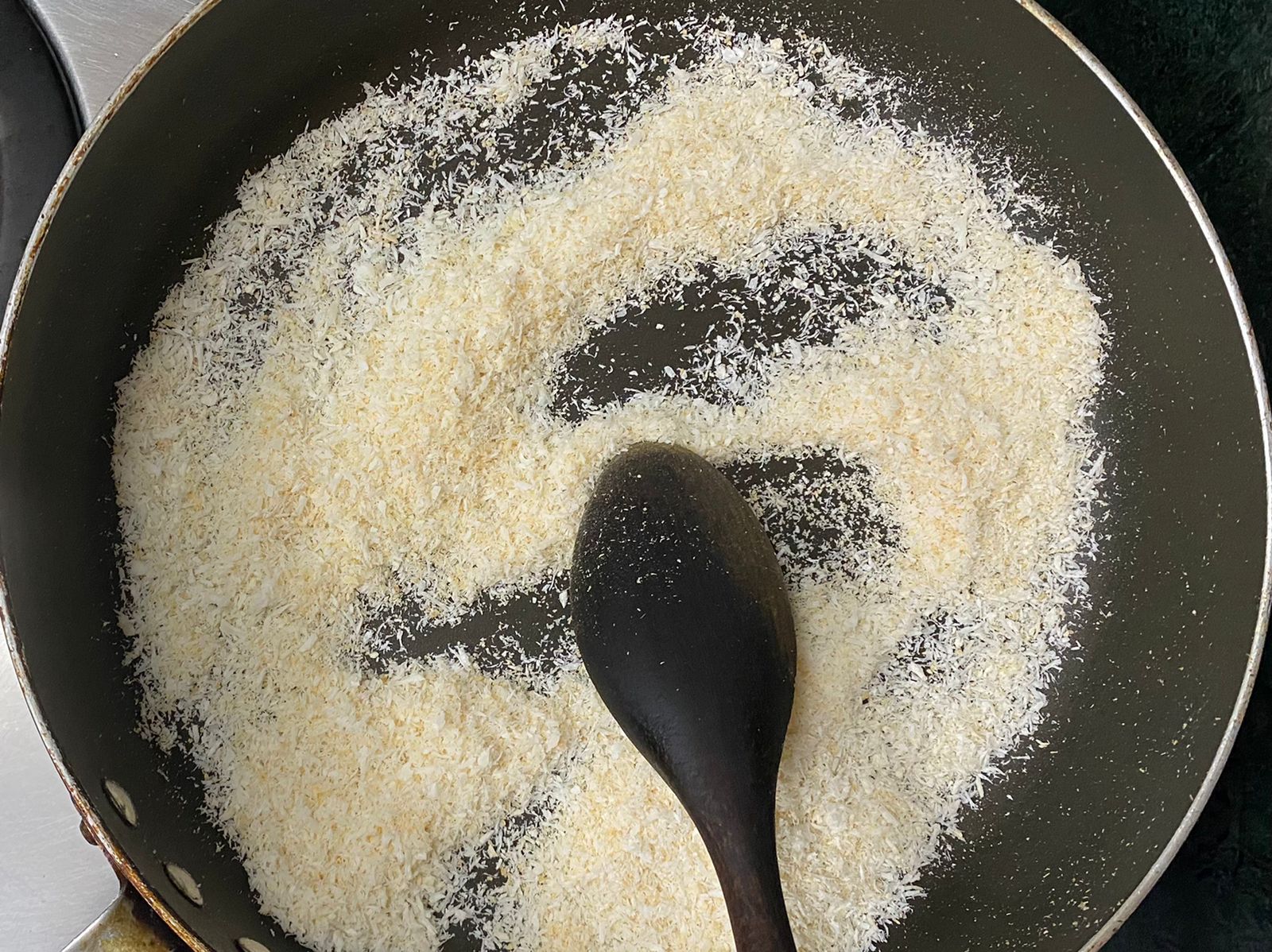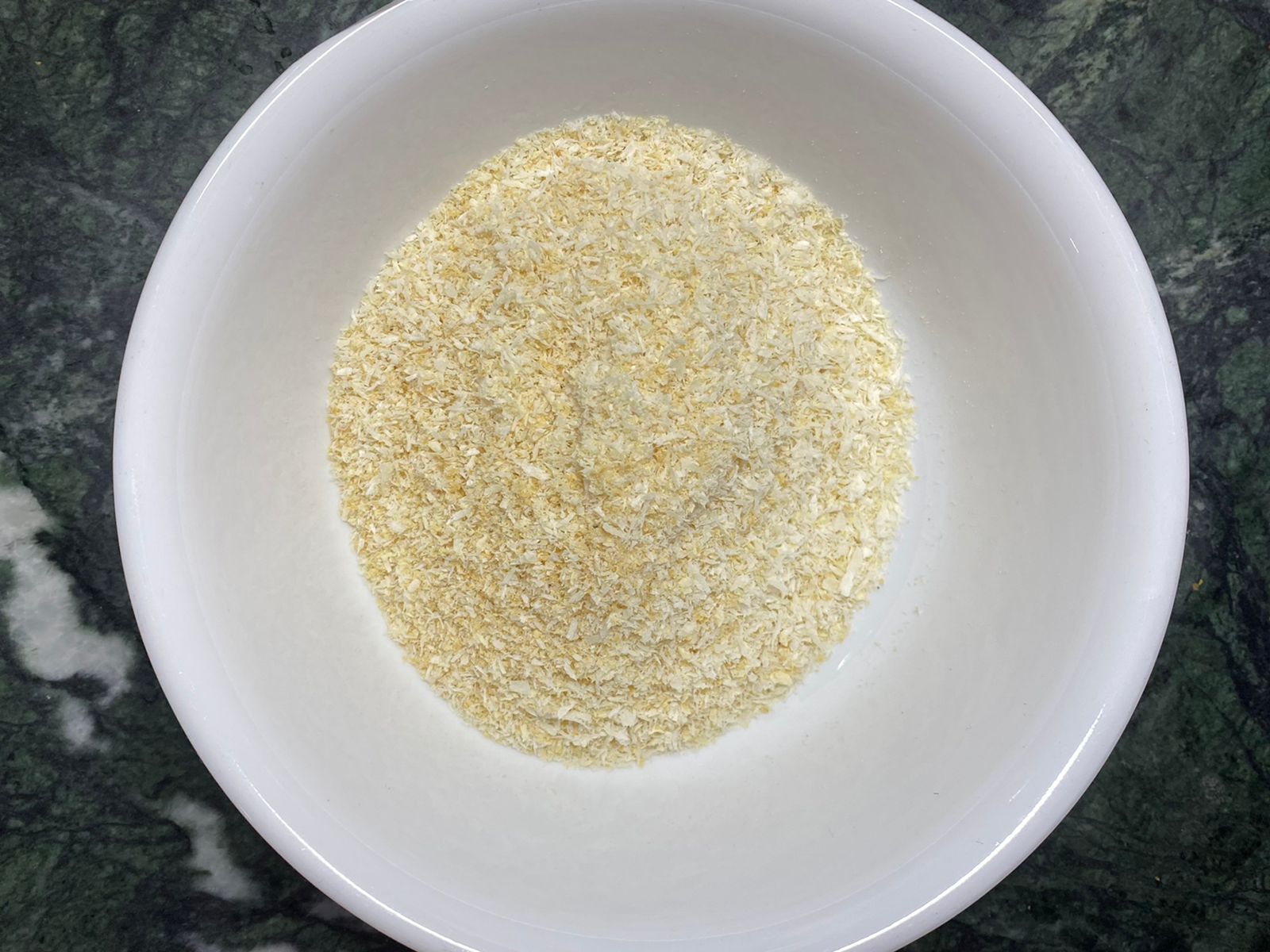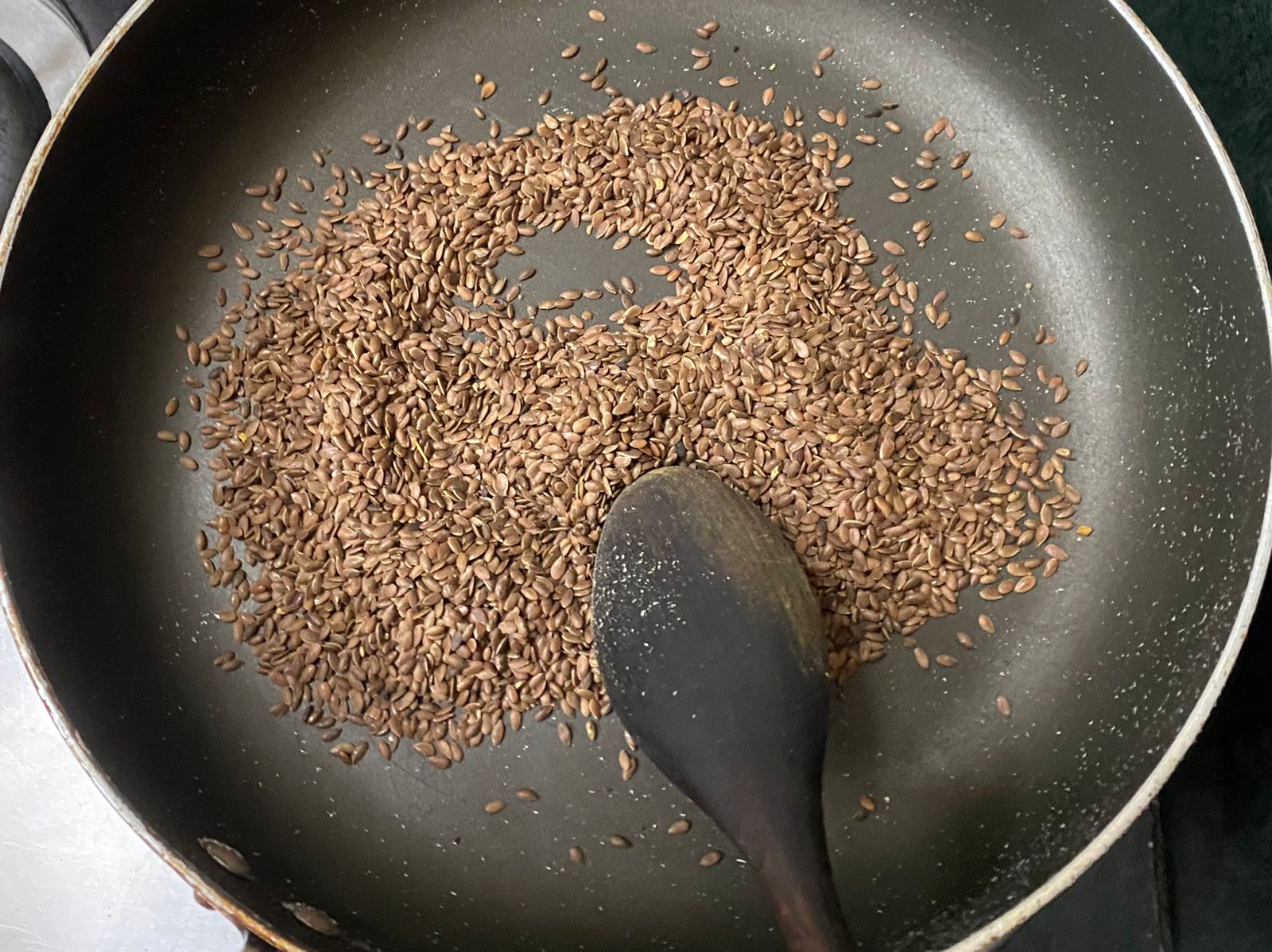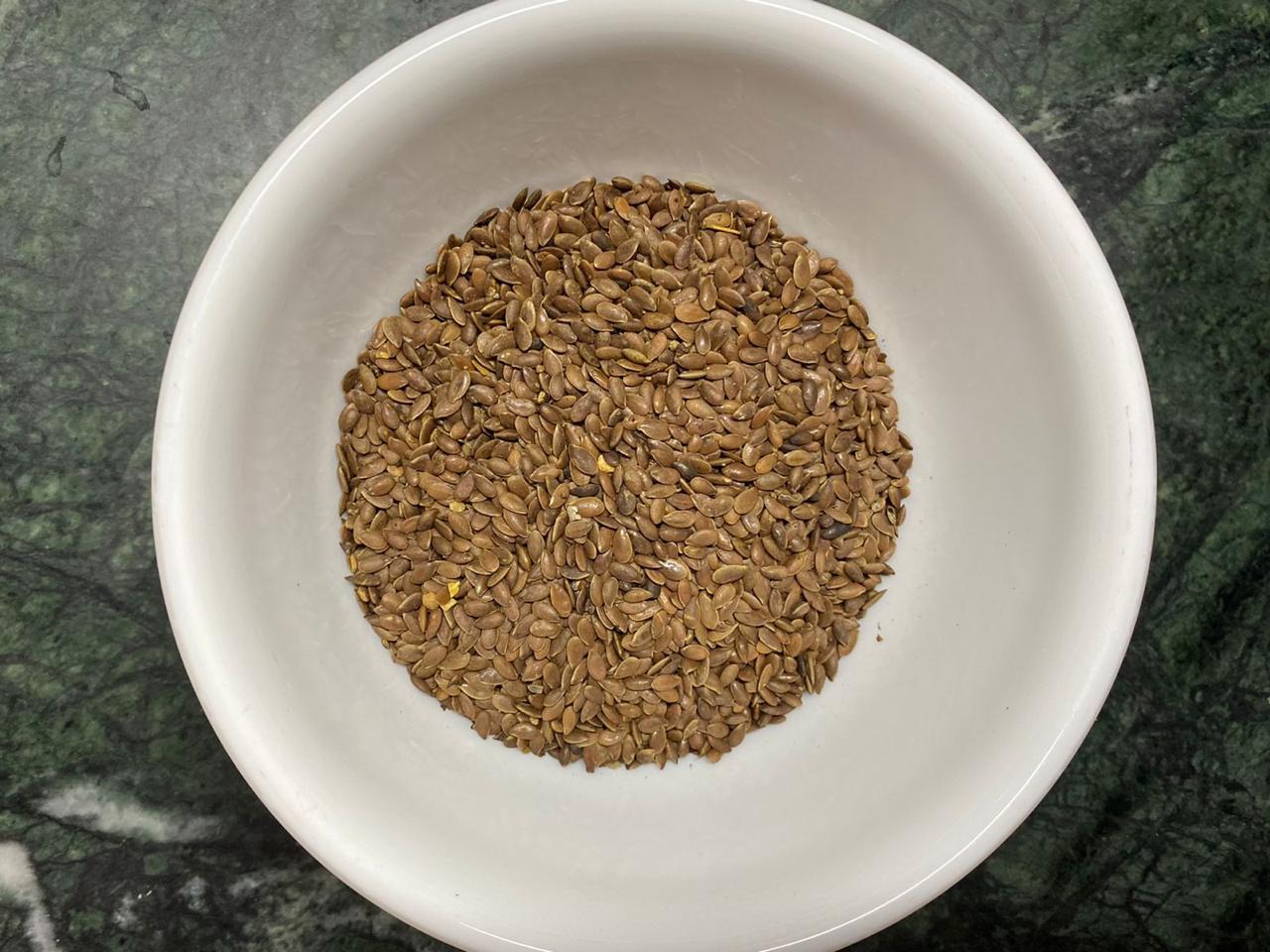 Heat a pan and dry roast the fennel seeds, sesame seeds, almonds, desiccated coconut and flax seeds separately on low heat.
I prefer to roast each ingredient separately as the roasting time differs for each. For instance, fennel seeds take slightly longer compared to desiccated coconut. We need to roast on very low heat until each ingredient turns slightly golden. Empty them in a bowl and keep aside.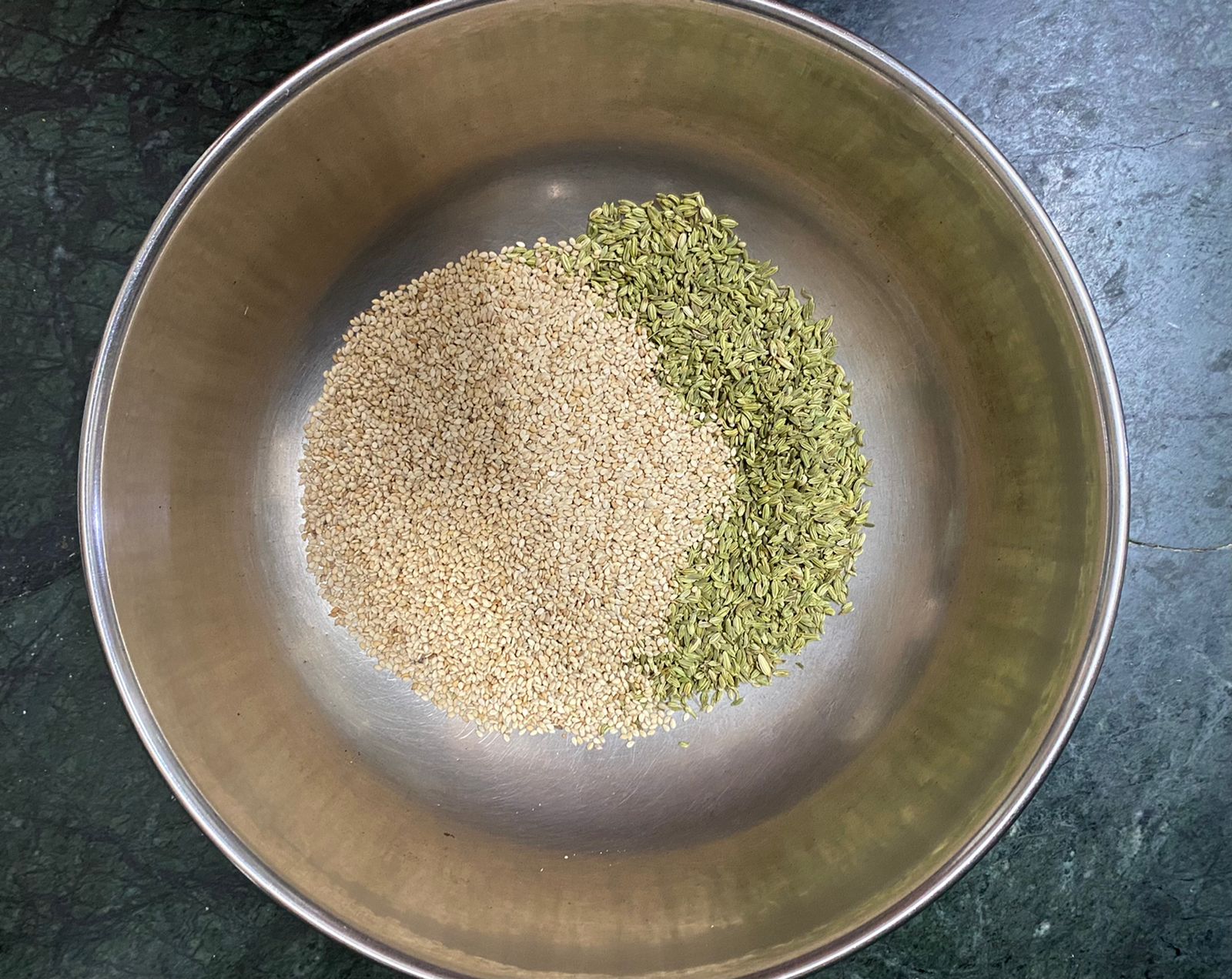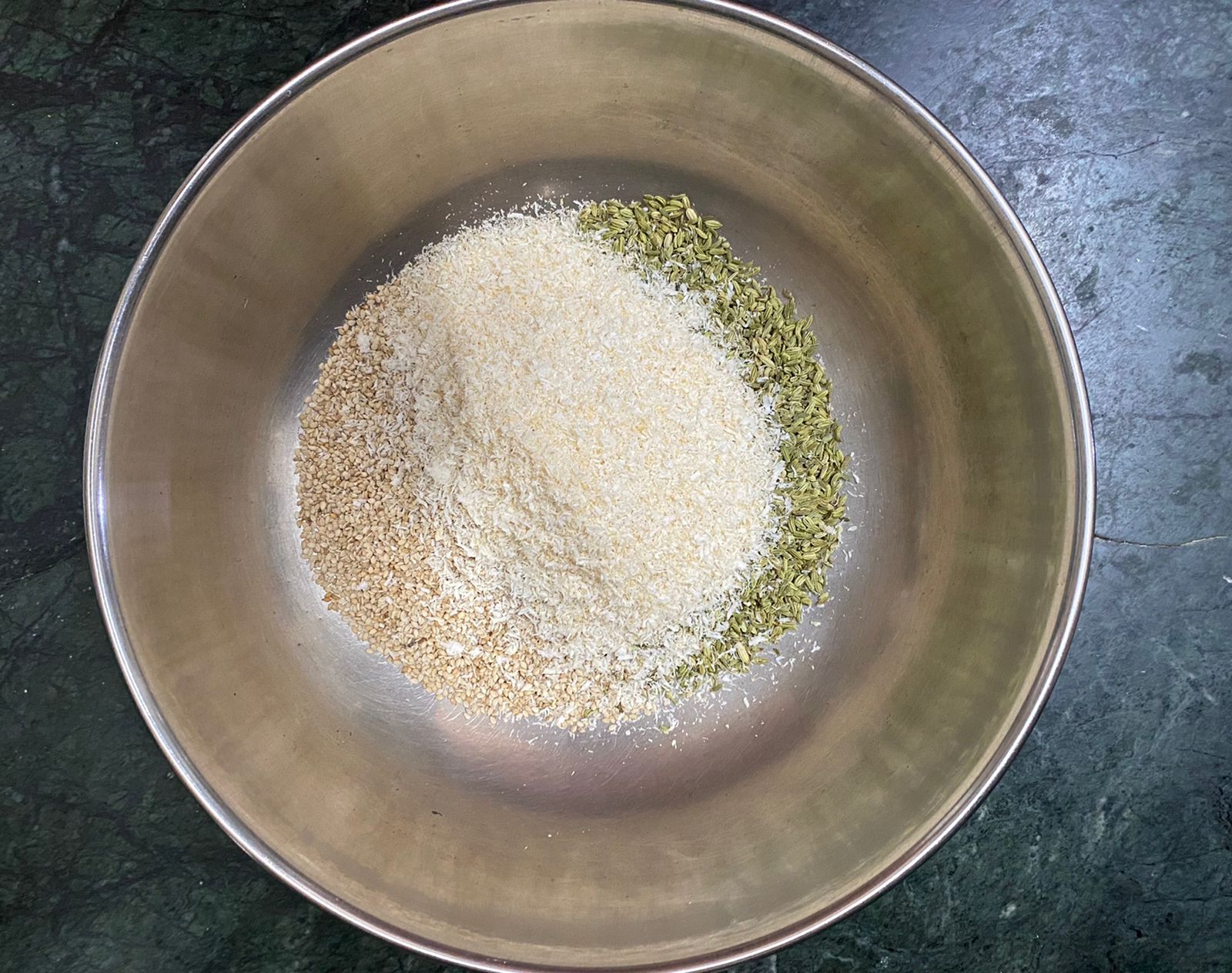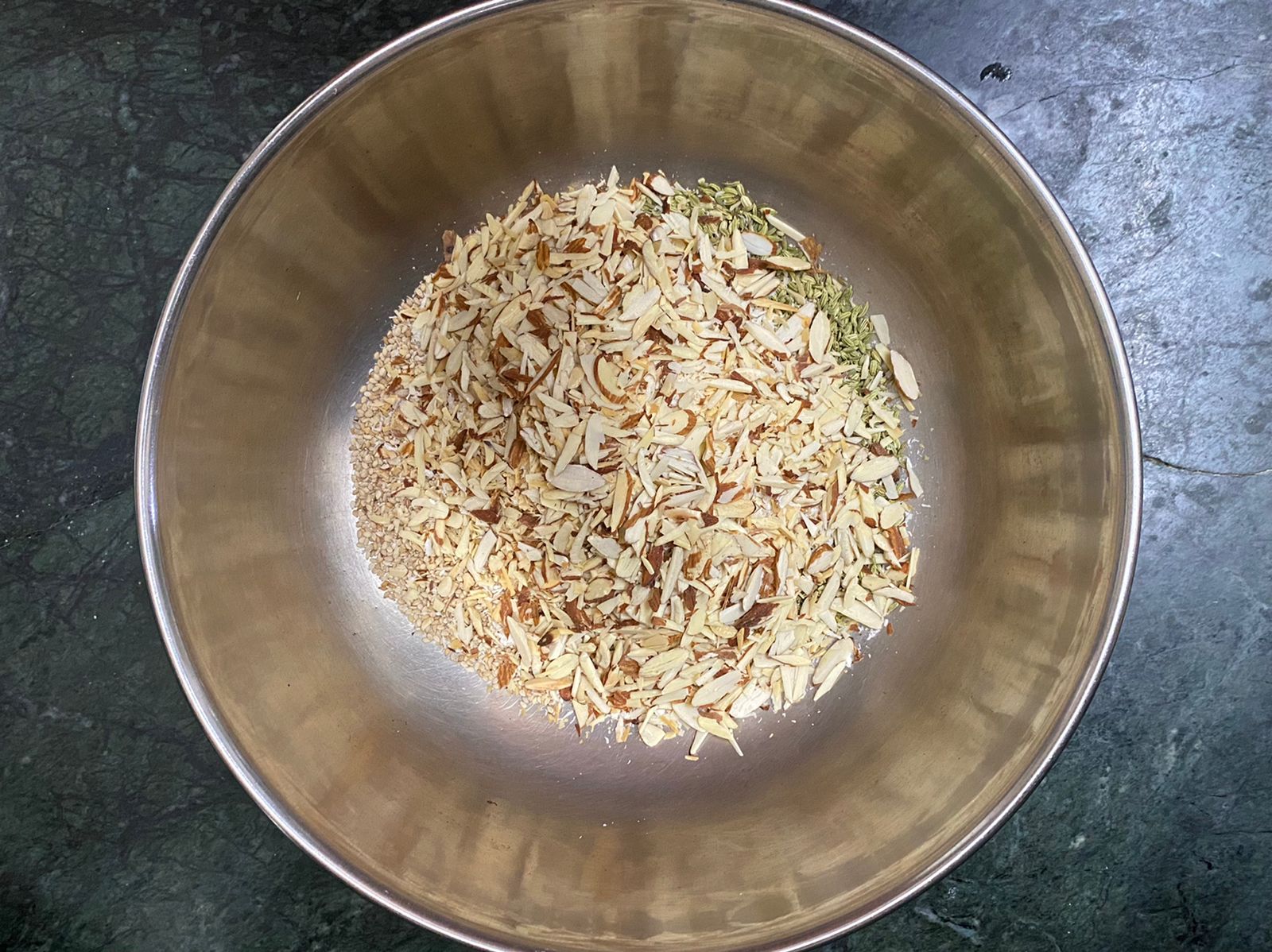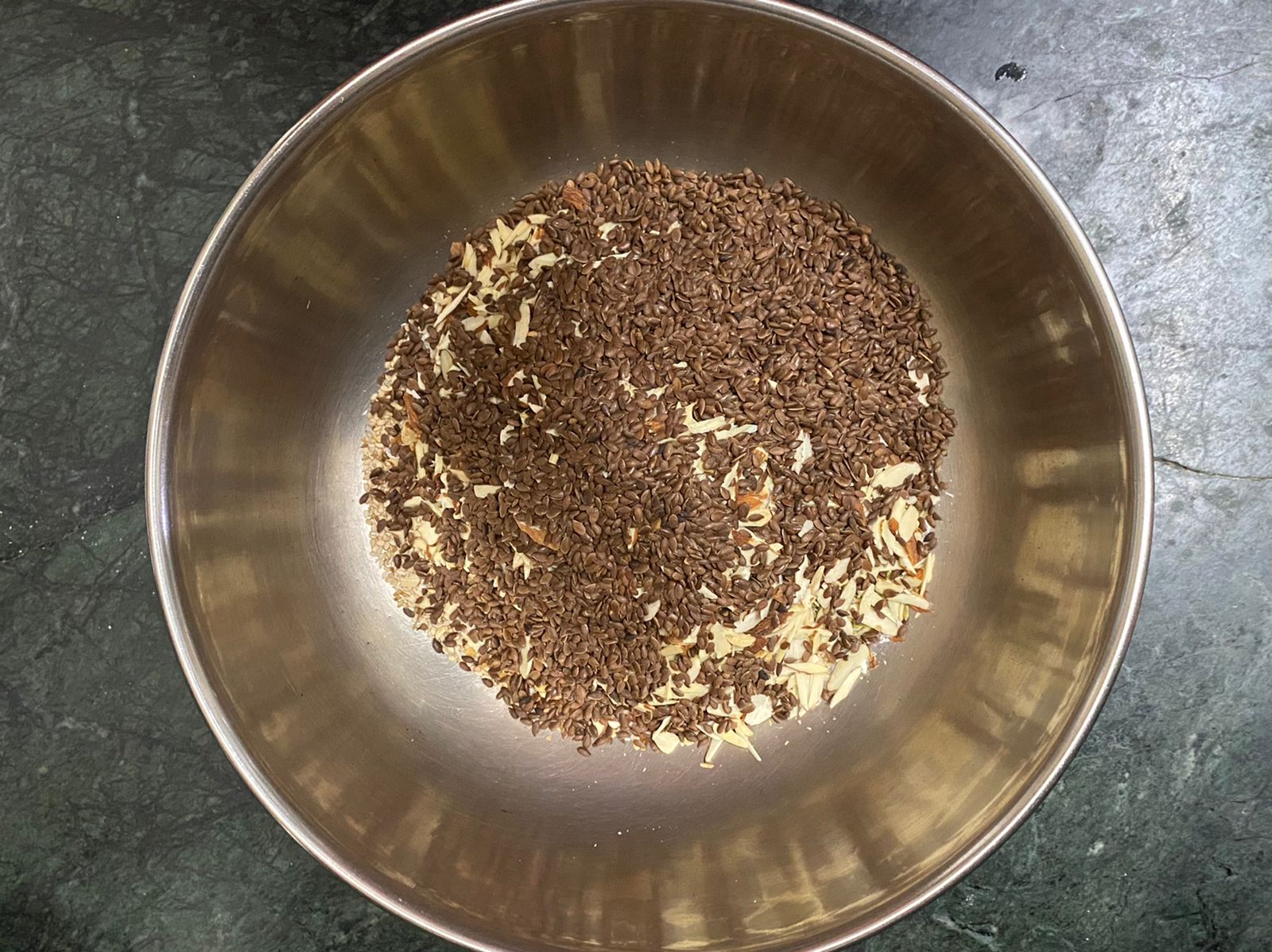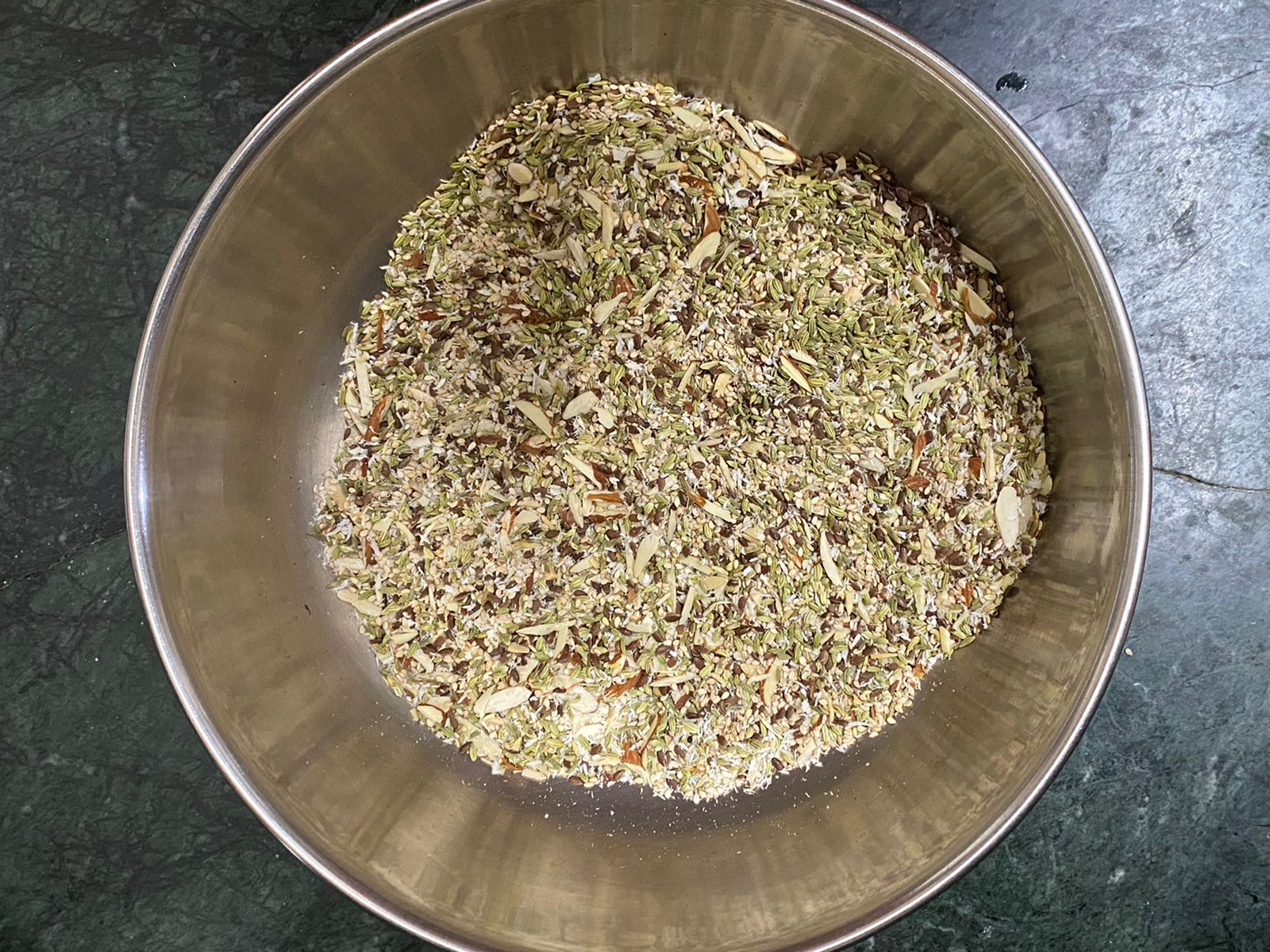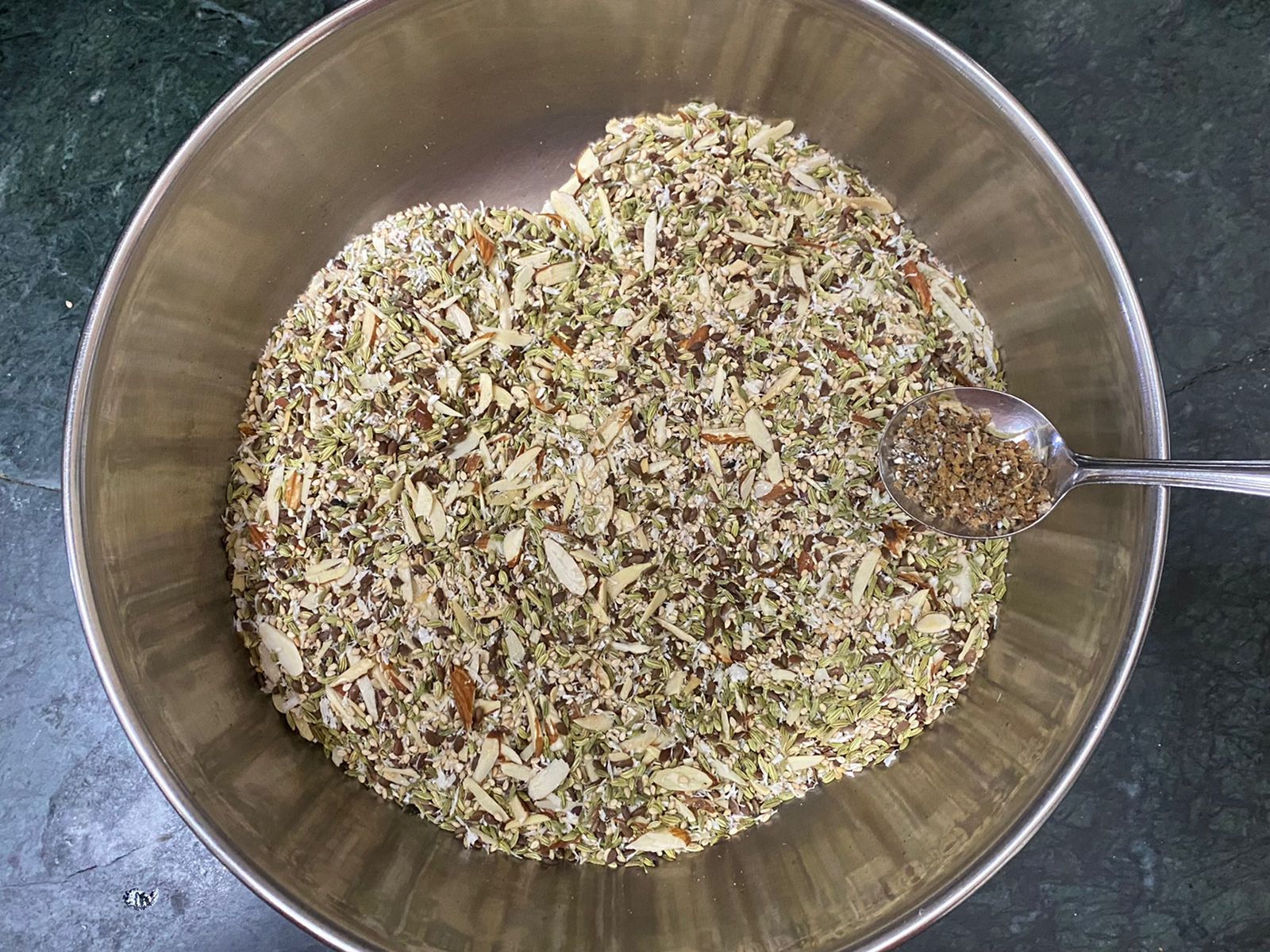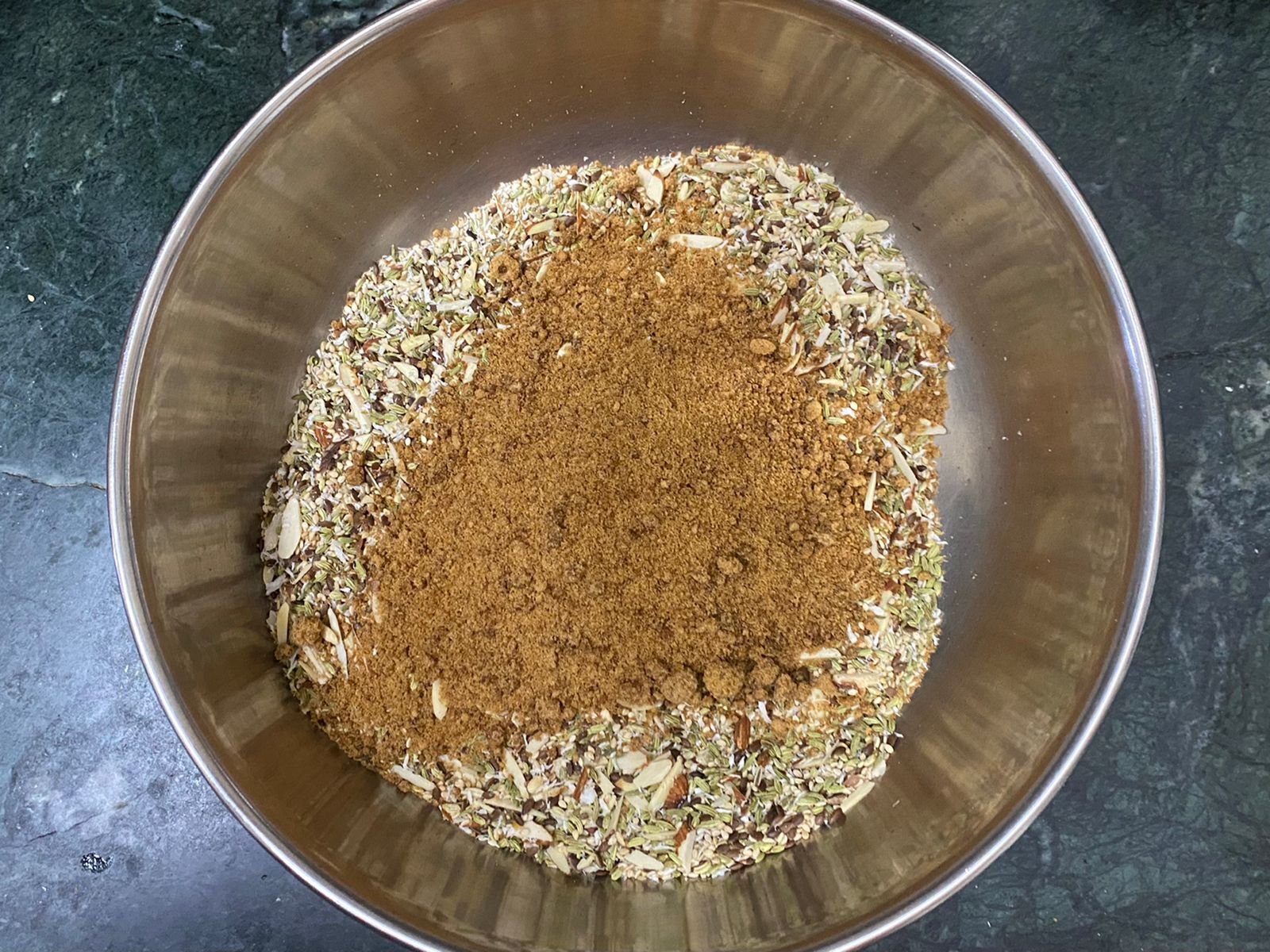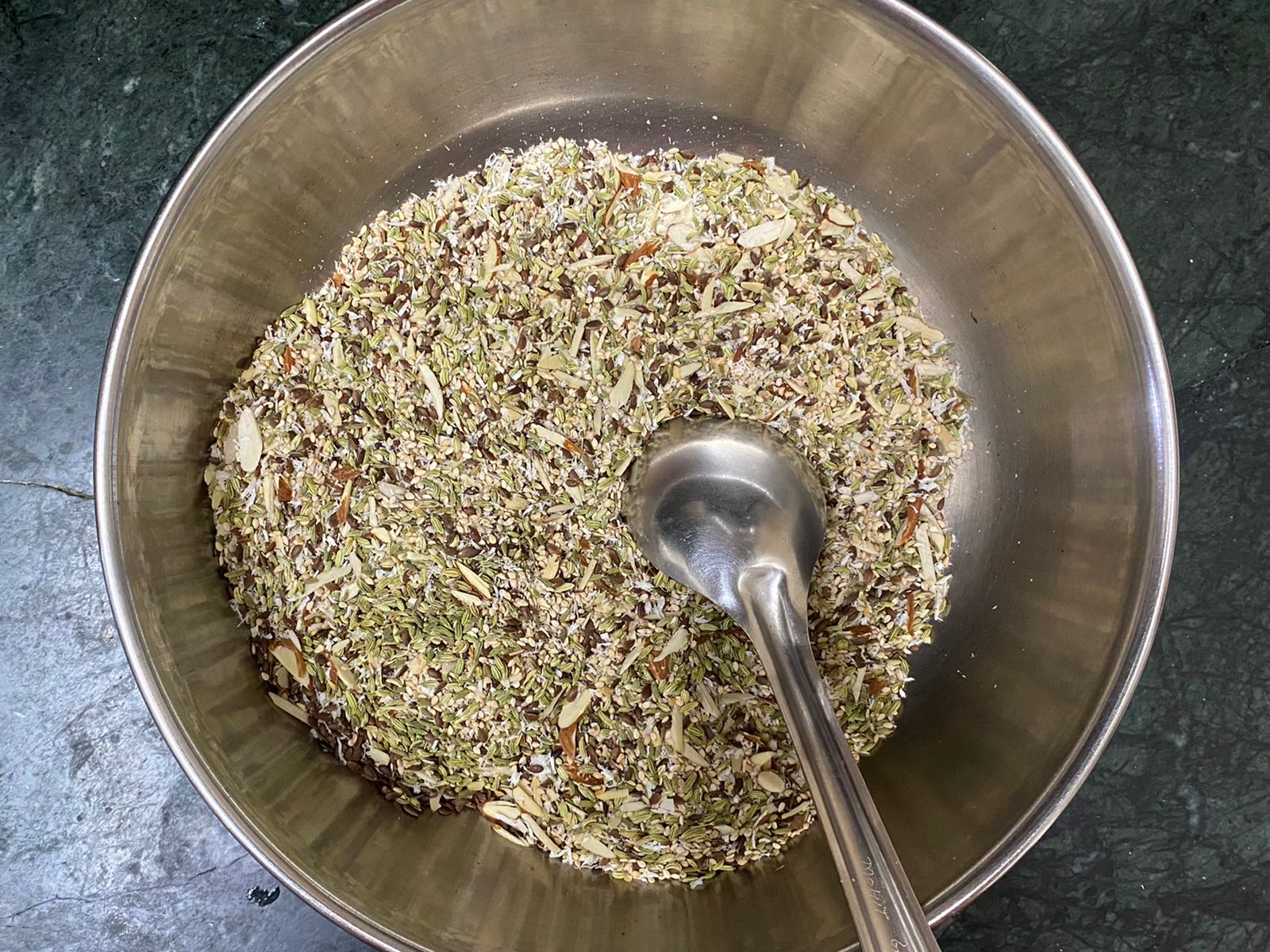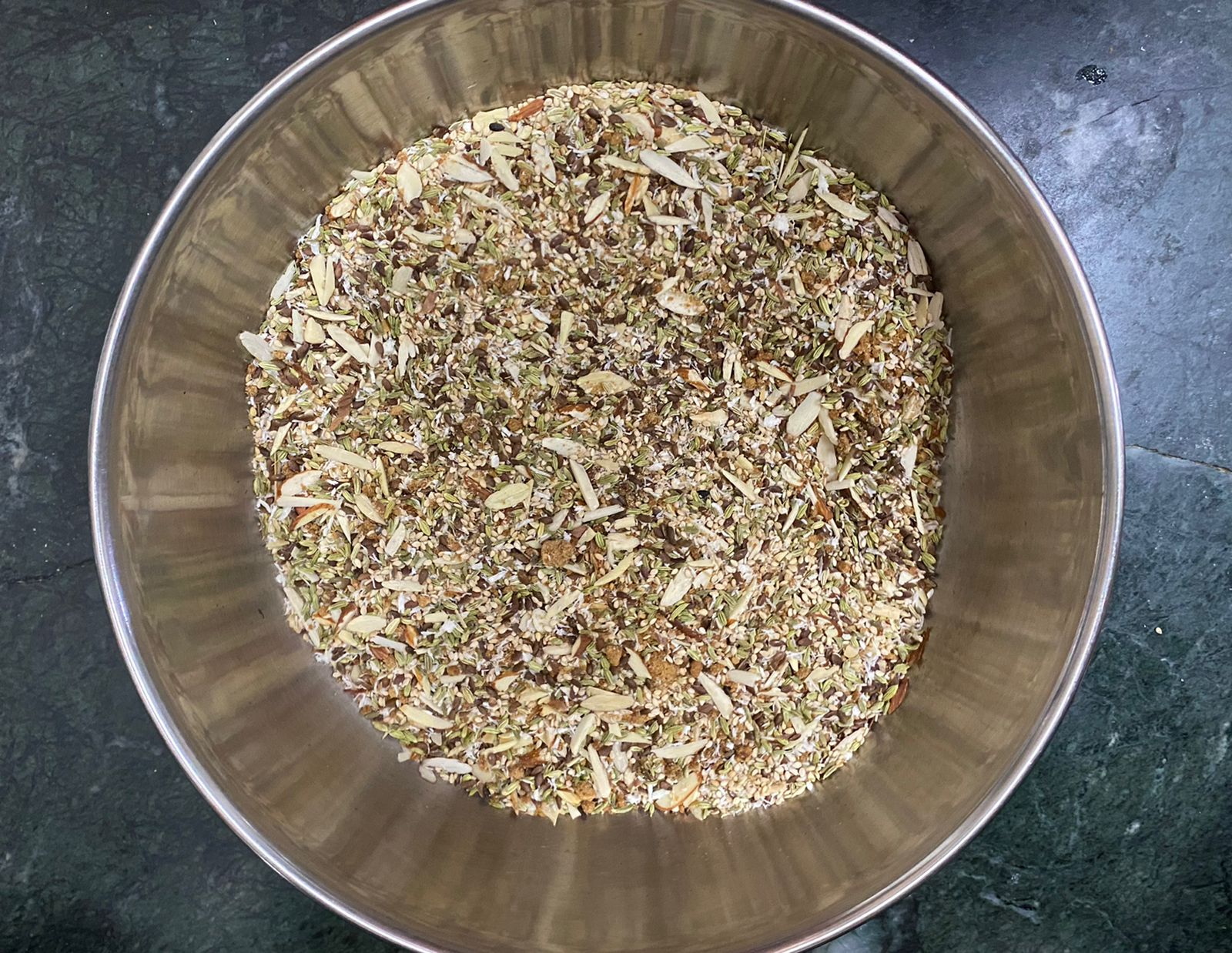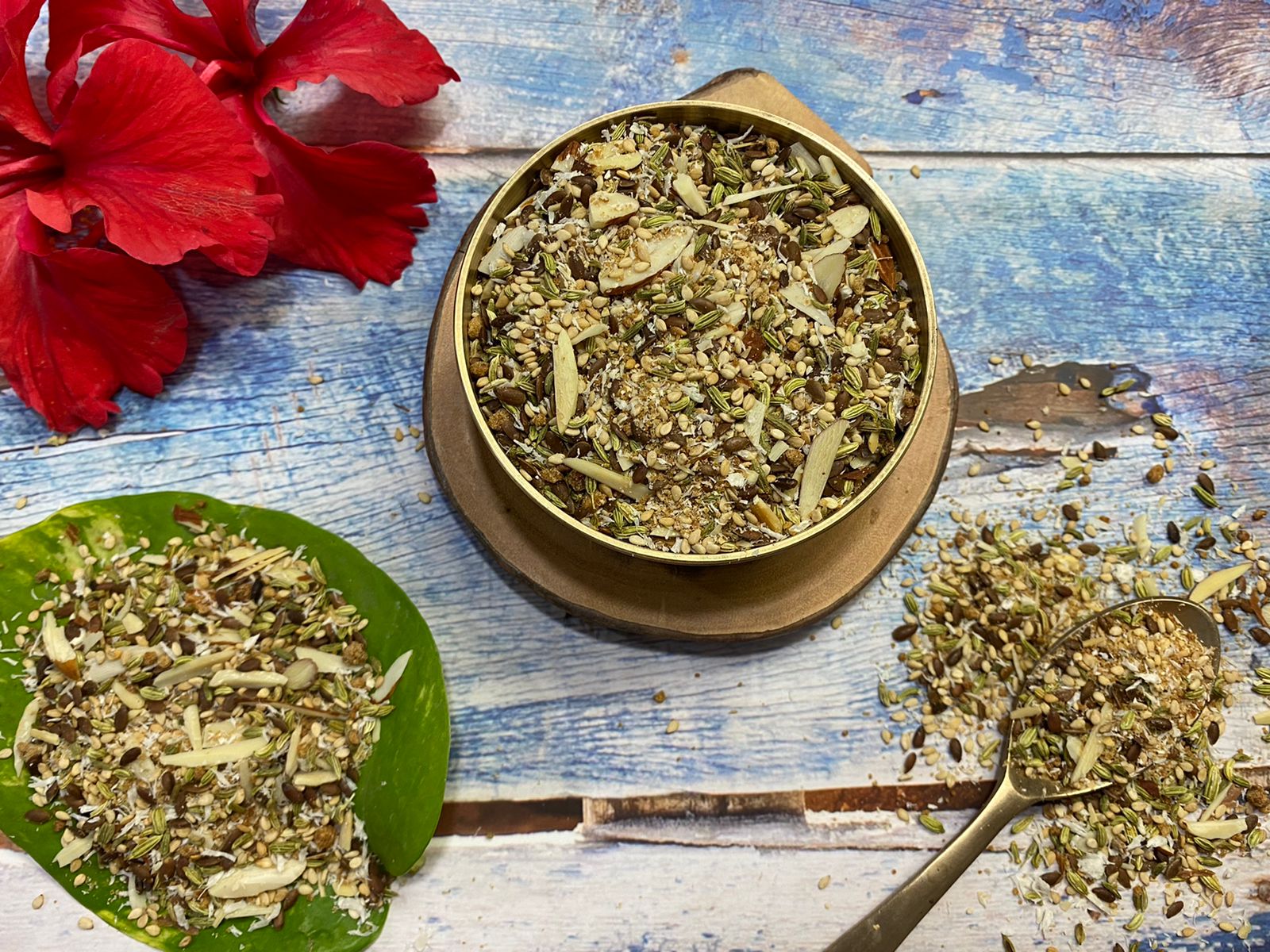 Once the roasted ingredients have come to room temperature, mix them together along with cardamom powder and jaggery powder.
Store it in an airtight container.