Thai Green Papaya Salad
Thai Green Papaya Salad also known as 'som tam' (ส้มตำ) is a julienned green papaya salad flavoured with garlic, chillies, palm sugar, fish sauce and lime juice. This is an irresistible refreshing sweet and sour salad!
In Thailand, there are many variations of this salad, and the main difference is in the ingredients used. For example, Som Tam Boo Pla Ra uses fermented fish sauce and pickled crab whereas Tam Ba uses snails, eggplant, and pickled bamboo shoots and Tom Sua has green papaya, fermented fish sauce, and rice noodles. This recipe is of the mildest and most simple recipes of Green Papaya Salad. Although known as Thai Green Papaya Salad this salad is eaten throughout the South East Asia region, not just in Thailand, but also in Laos, Vietnam, and Cambodia.
For those who have not heard of green papaya it is literally papayas that are picked unripe, so they are hard and green. The taste of green papaya is quite subtle, and it is mildly sweet with a slightly bitter aftertaste.
I love Thai food and often make it at home. I always recommend tasting, tasting, tasting while making any Thai food at home as the quantities are usually quite lose as one needs to balance out the flavours to one's specific taste and liking. For instance, I quite enjoy a balance of sweet, sour and spicy however my husband prefers sour and spicy with only notes of sweet. I usually use the proportion of 1:1:2 for palm sugar, fish sauce and lime juice and it is perfect balance. This salad is fresh with perfect balance of sweet, spicy, salty and sour.
Other recipes you might like to try are Chicken in Pandan Leaves, Mushroom Tom Yum Soup, Prawn Pad Thai, Sweetcorn Fritters and Thai Tofu Parcels to name a few.
Ingredients
1-2 garlic clove
3-4 Thai Chillies
Salt to taste
2-3 tablespoons roasted unsalted peanuts
1 teaspoon palm sugar
1 teaspoon fish sauce
2 teaspoons lime juice
5-6 cherry tomatoes
1 green papaya (250 gm approx.)
Directions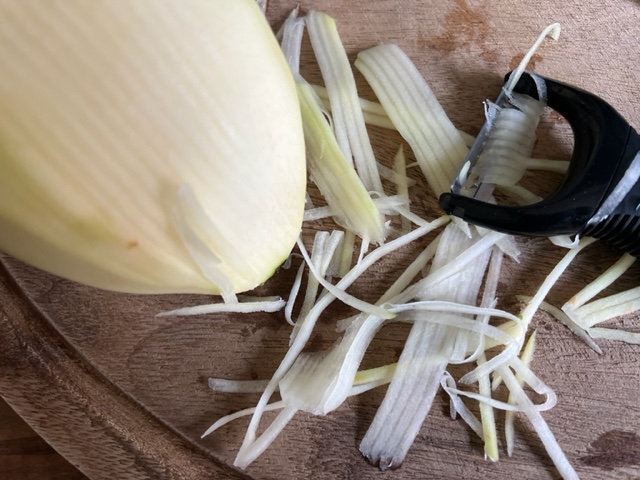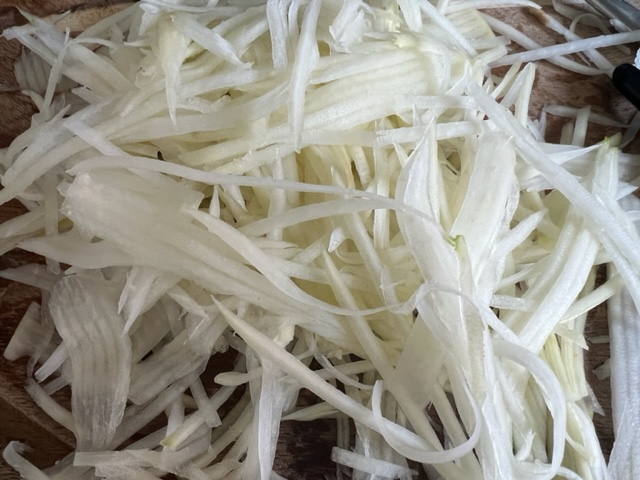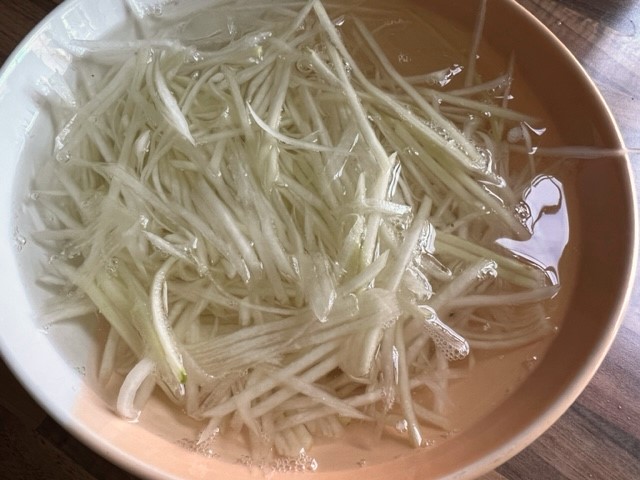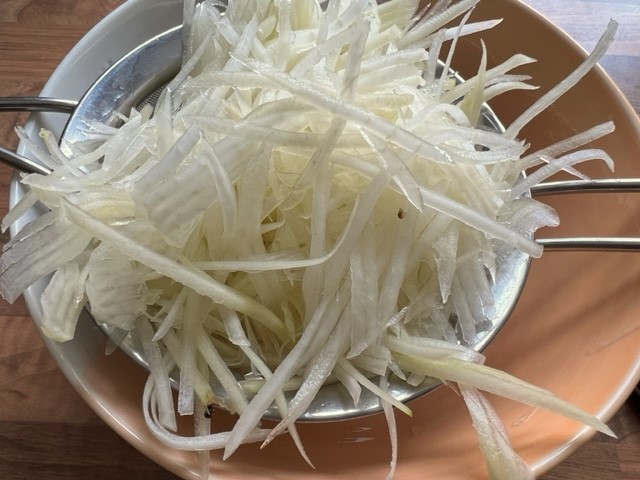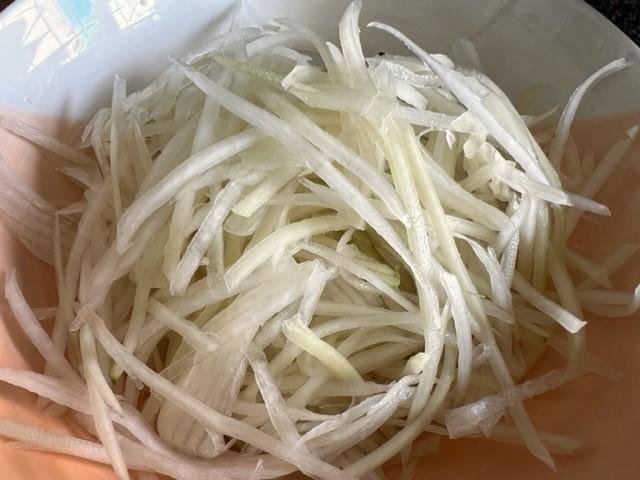 Peel the outer skin of the green papaya and scrape the seeds from the inside. Using a julienne peeler, julienne the papaya. If you do not have a julienne peeler, you can cut the papaya in thin long strips or use a thick cheese grater. Soak the papaya in ice cold water for 10 minutes as this helps in making the papaya crunchier.
Drain and keep aside.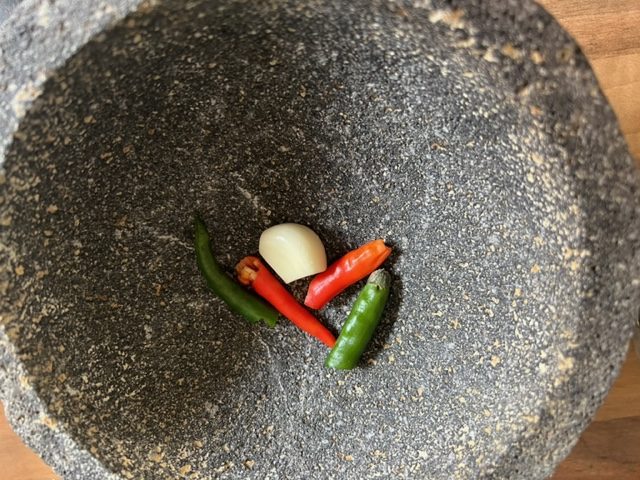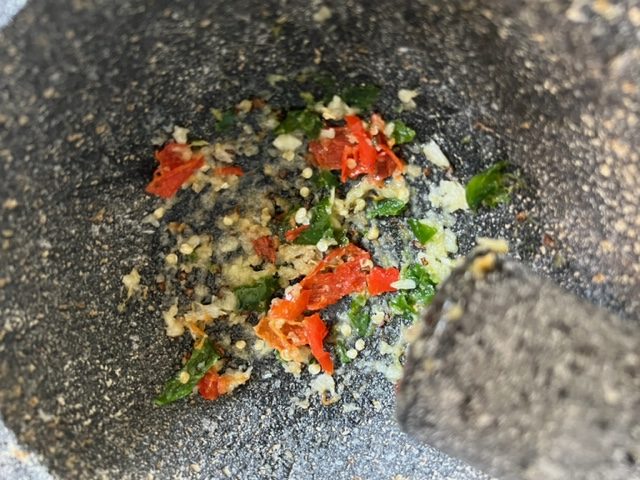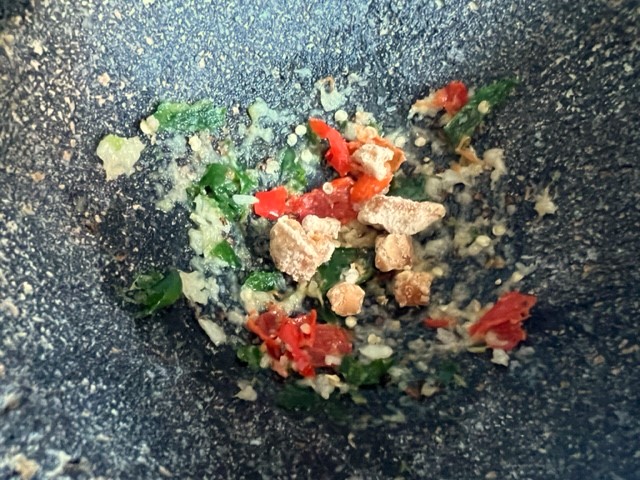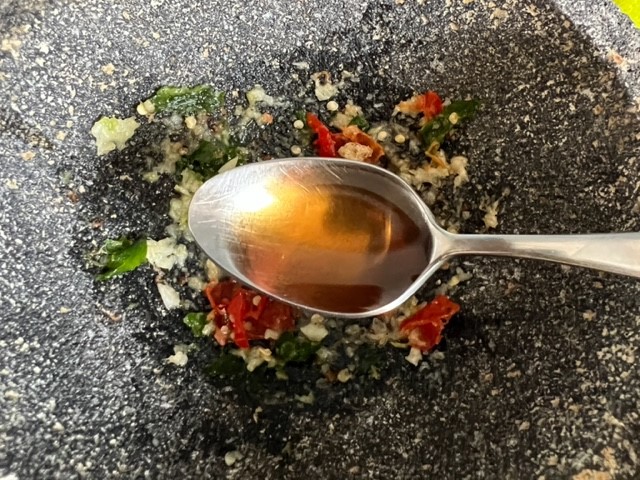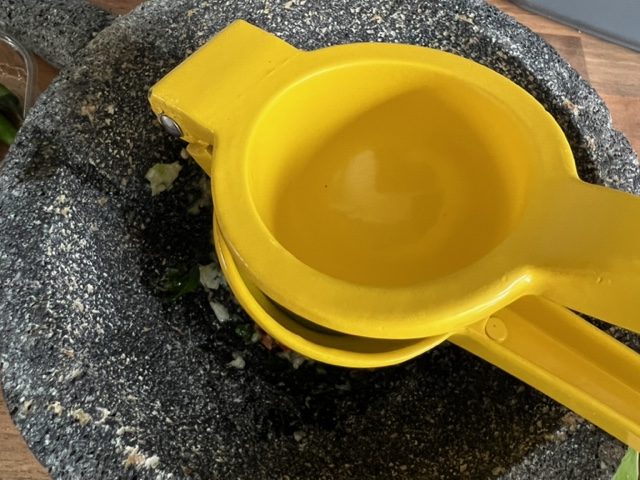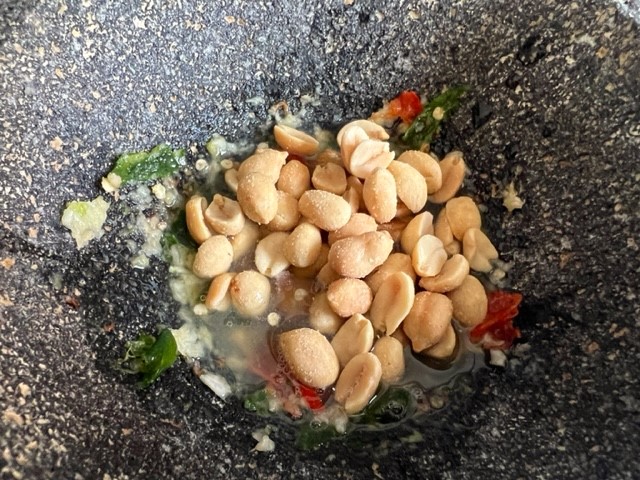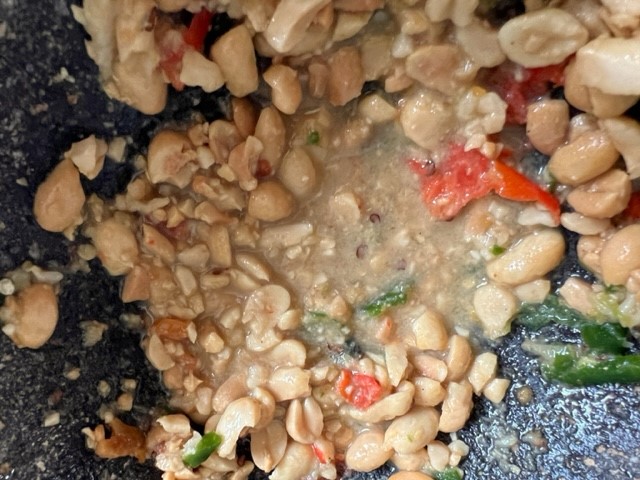 Pound the garlic, chillies and salt together until its all reduced to small bits.
Add the palm sugar, fish sauce, lime juice, and peanuts and pound once again making sure the palm sugar is dissolved. Keep the peanuts chunky.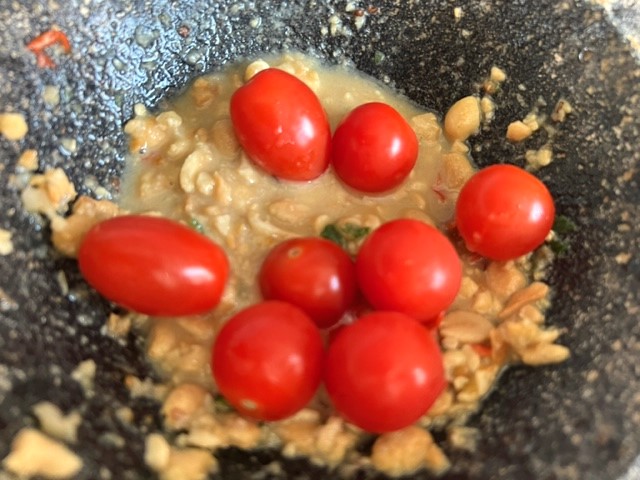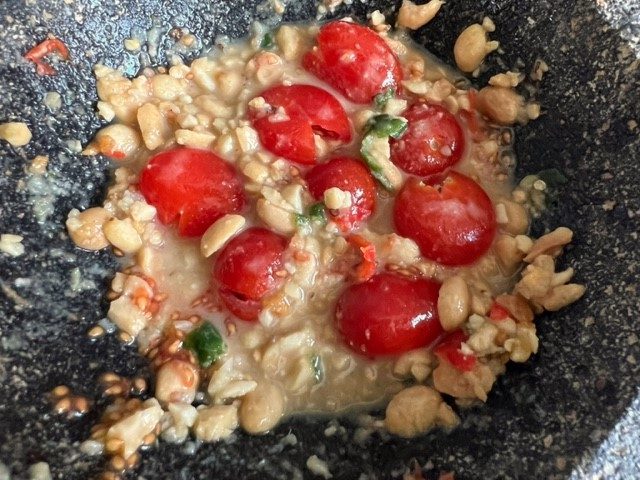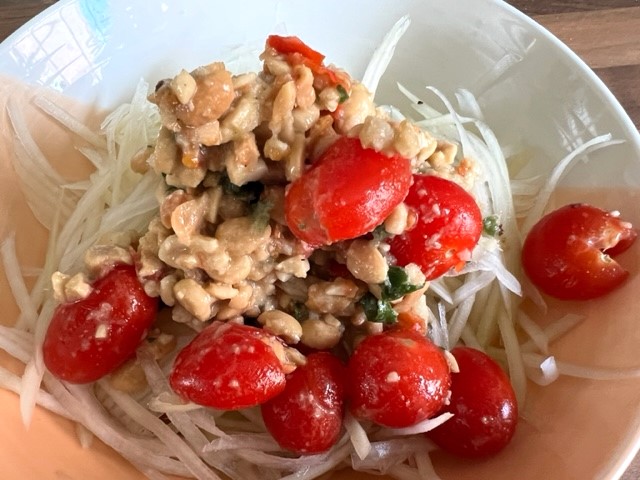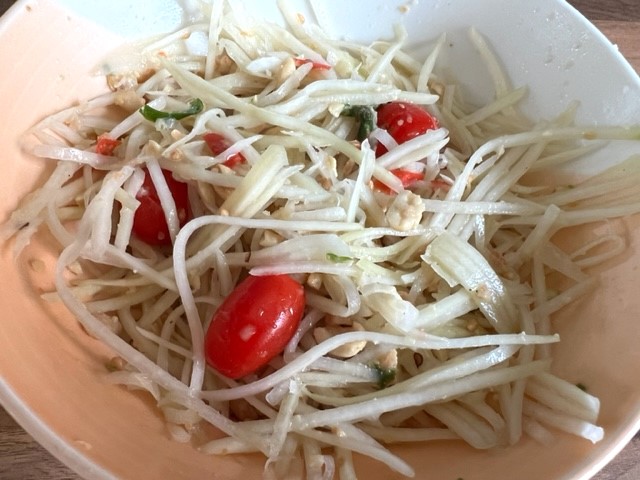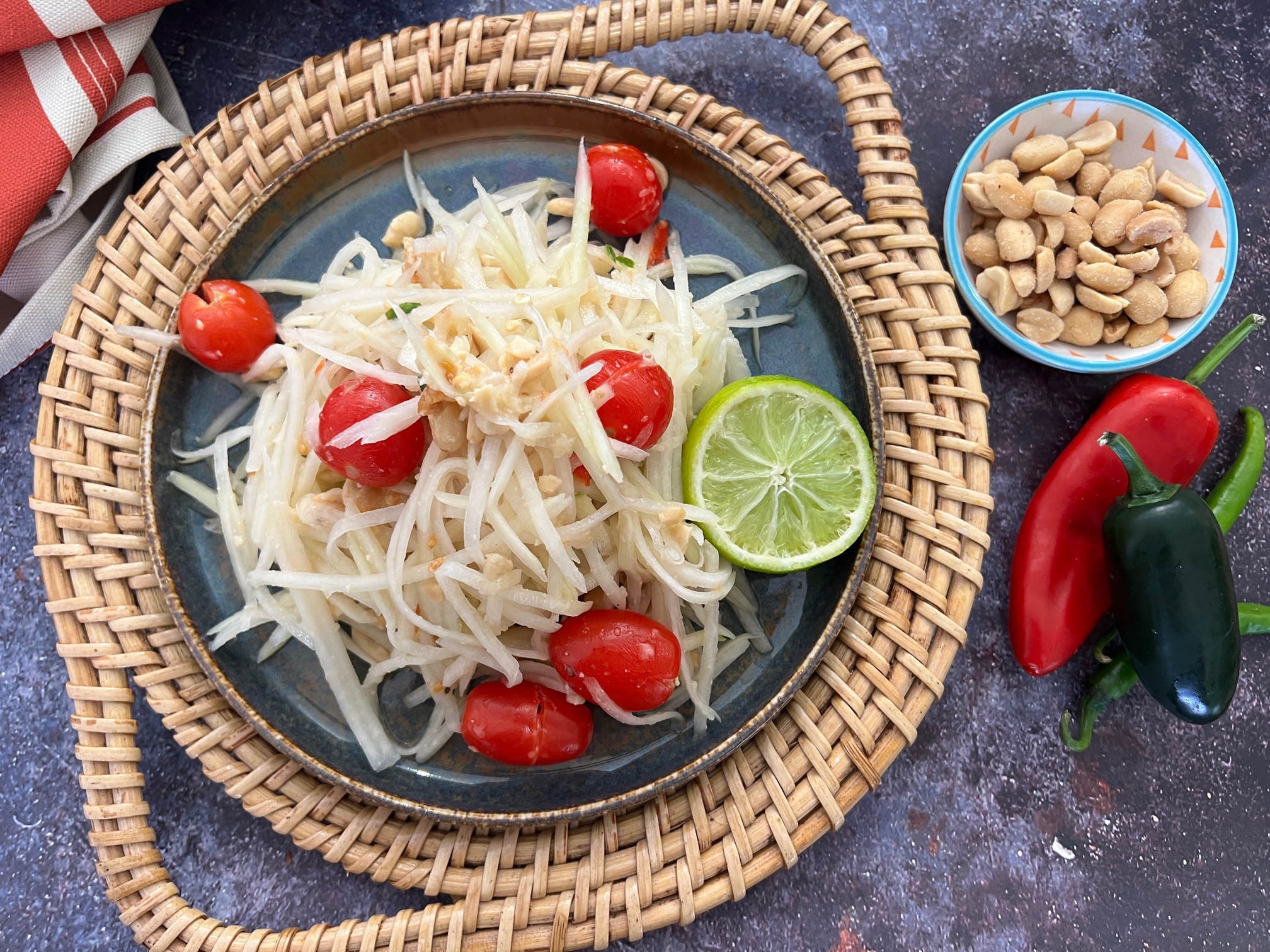 Add the tomatoes and lightly pound to crush the tomatoes releasing the juices in the dressing.
Add the dressing to the drained papaya and toss to mix everything together. Taste and adjust the seasoning.
Serve with extra serving of peanuts and lime wedge!