Spanish Romesco Sauce
Spain's Romesco sauce is rich and hearty, packed with almonds or hazelnuts, fruity sun dried tomatoes, garlic, chocolaty and earthy roasted peppers, olive oil, and more. It also just happens to be vegan.
Romesco originated in a city called Tarragona in Catalonia, the north-eastern most region of Spain that touches France. Tarragona is a port city, and the fishermen there made Romesco sauce to liven up the day's catches. I enjoy Romesco sauce on roasted and grilled vegetables, scallops and/or as a dipping sauce with breads. I love sauces! Sauces have the power to bring together basic staples, like leftover cooked rice and vegetables, and turn them into a meal you can get excited about.
Romesco Sauce is one of my favourite dipping sauces as one can never go wrong in making it. Also, it is such a versatile sauce that it lends itself to interpretation well. It goes with just about anything—meats, poultry, fish, vegetables, on sandwiches, dolloped into bowls of soups, spread on toasted bread. It can be made thick or thin, chunky or smooth, spicy or mild; it can be rich and oily or fruity and bright.
Ingredients
1/3 cup almonds (50 gm)
50 gm roasted red peppers
50 gm sun dried tomato
1-2 garlic cloves
½ teaspoon black pepper
Salt to taste
50 ml olive oil
Directions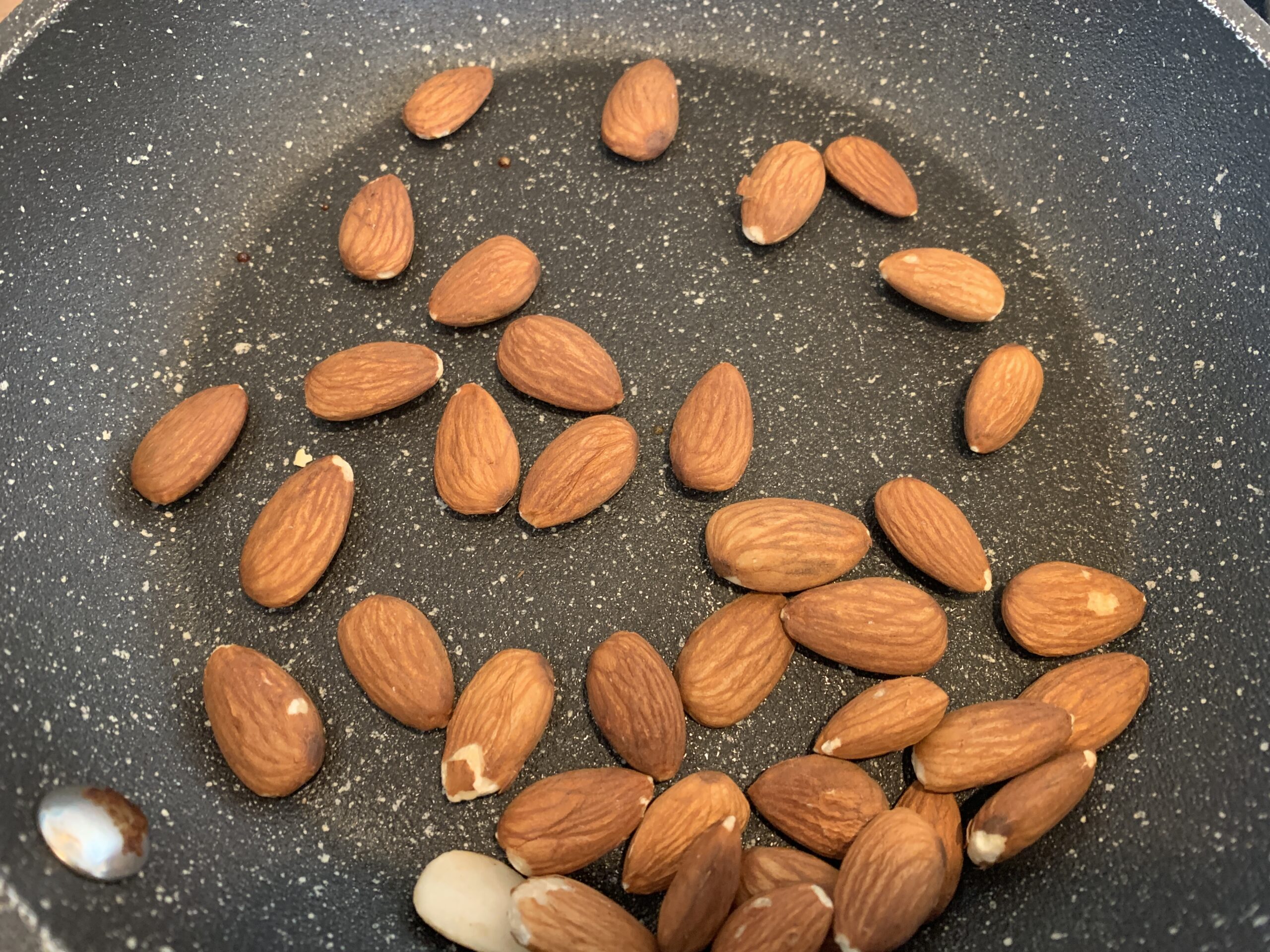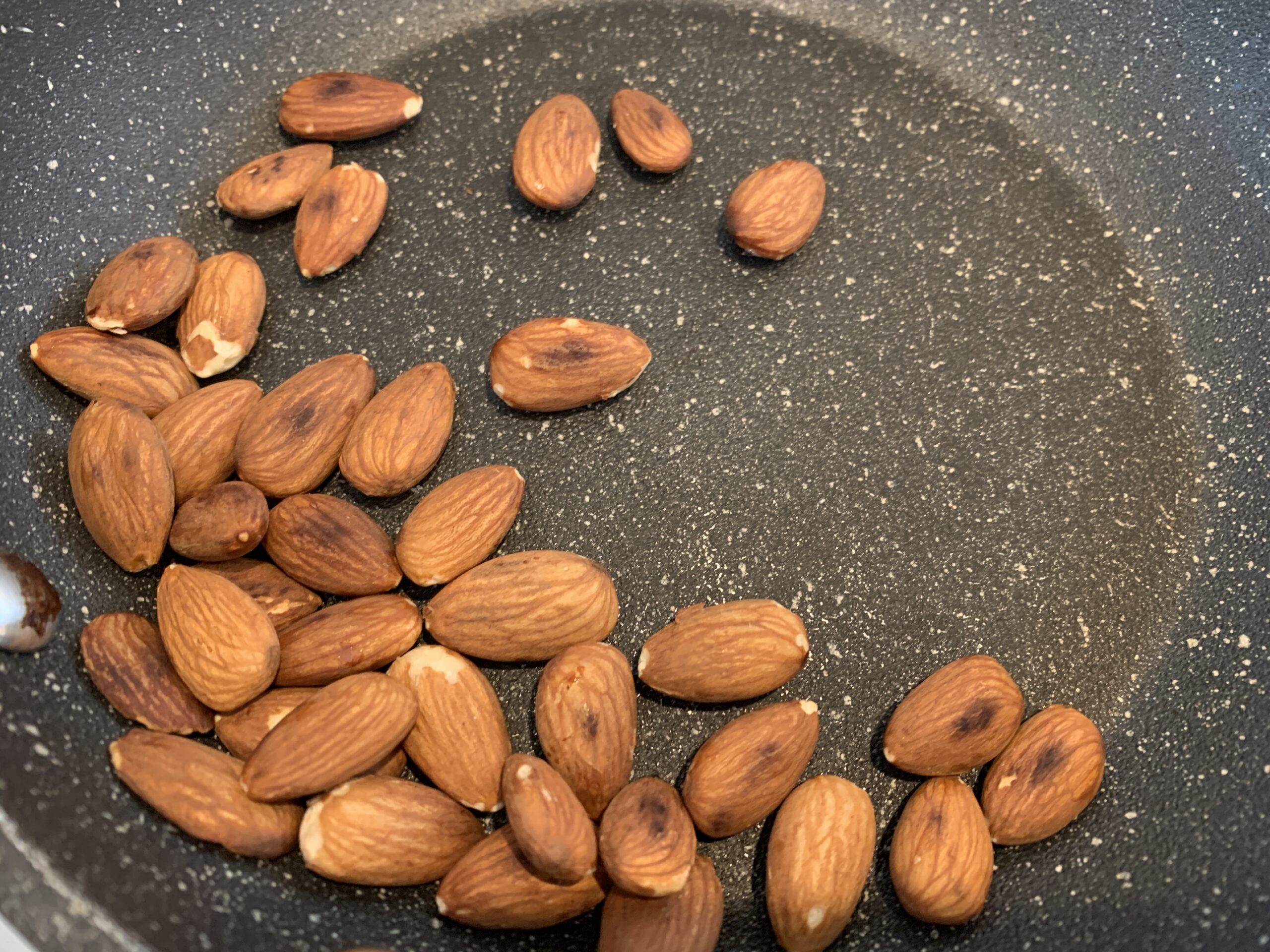 Toast the almonds in a pan for 3-4 mins until starting to turn golden and smelling toasted. Shake the pan often to turn them. Tip out and leave to cool.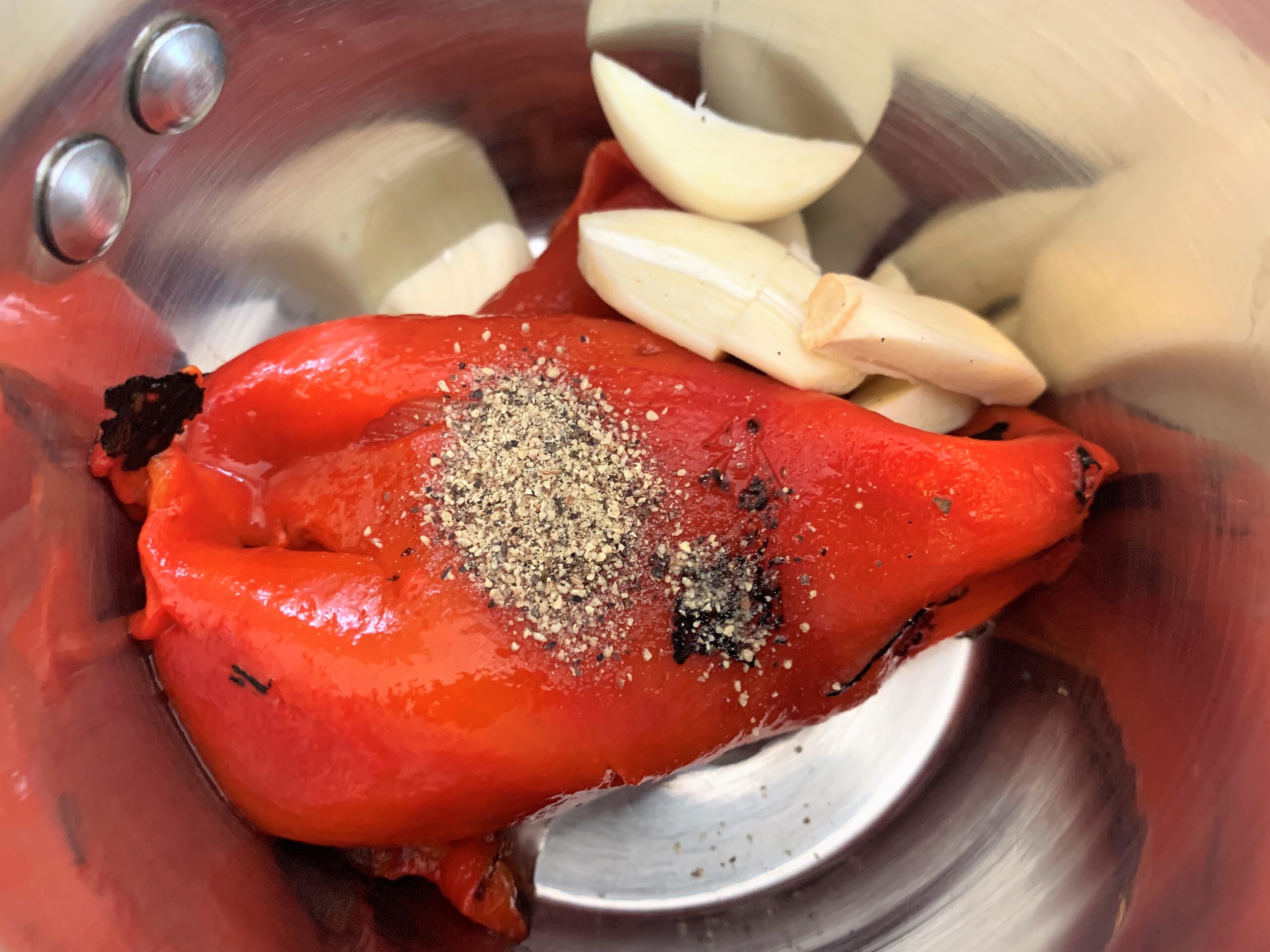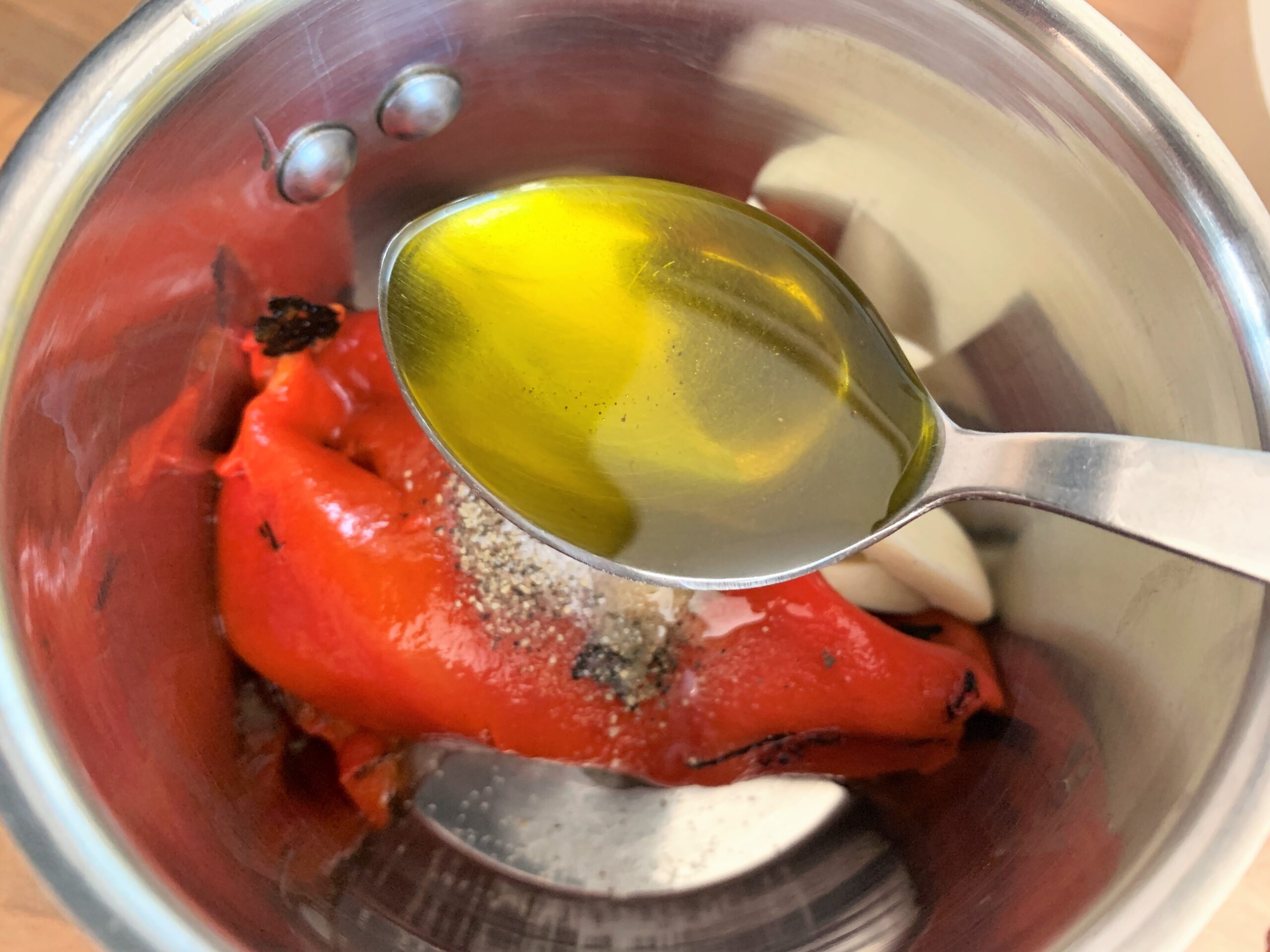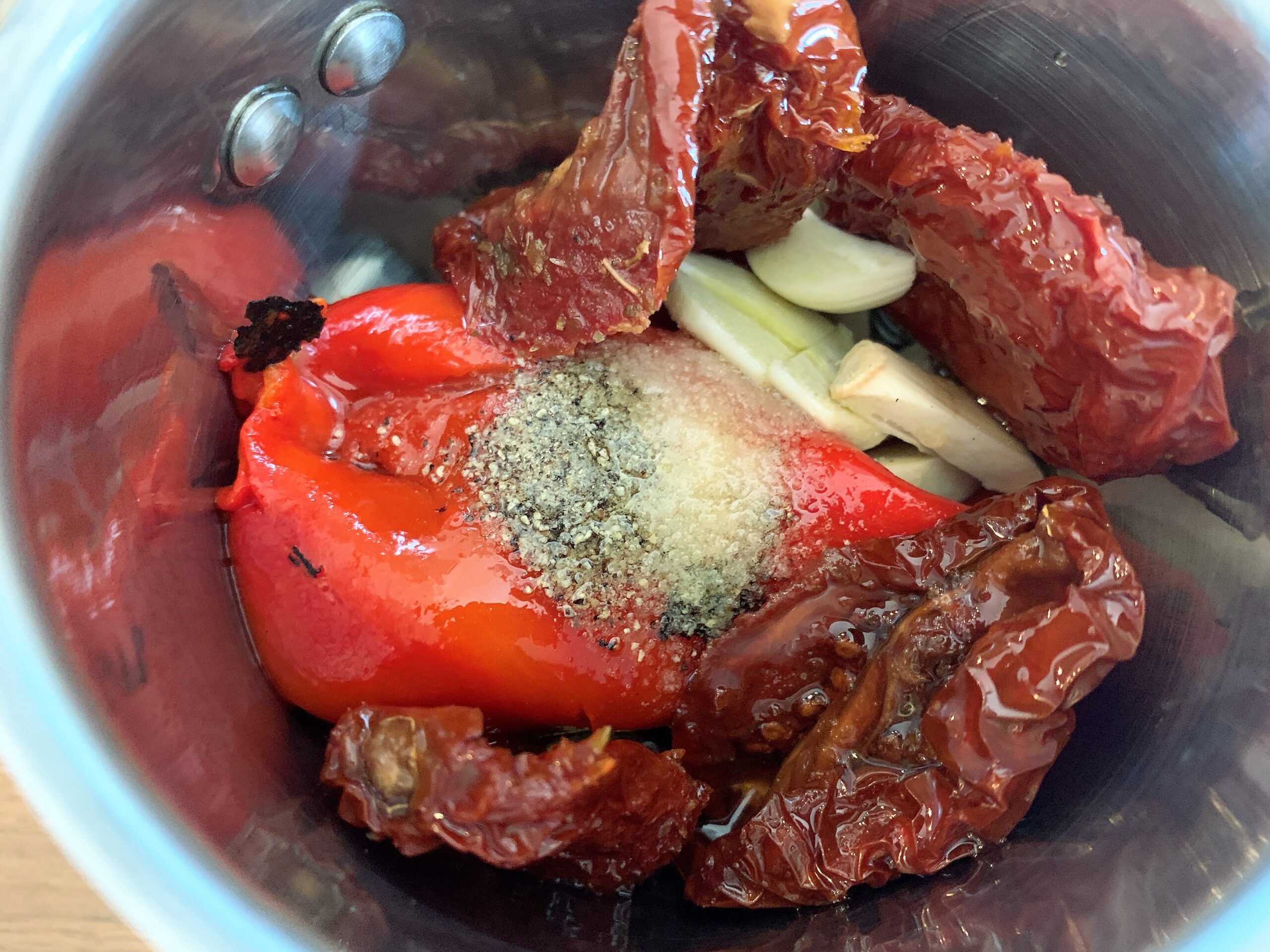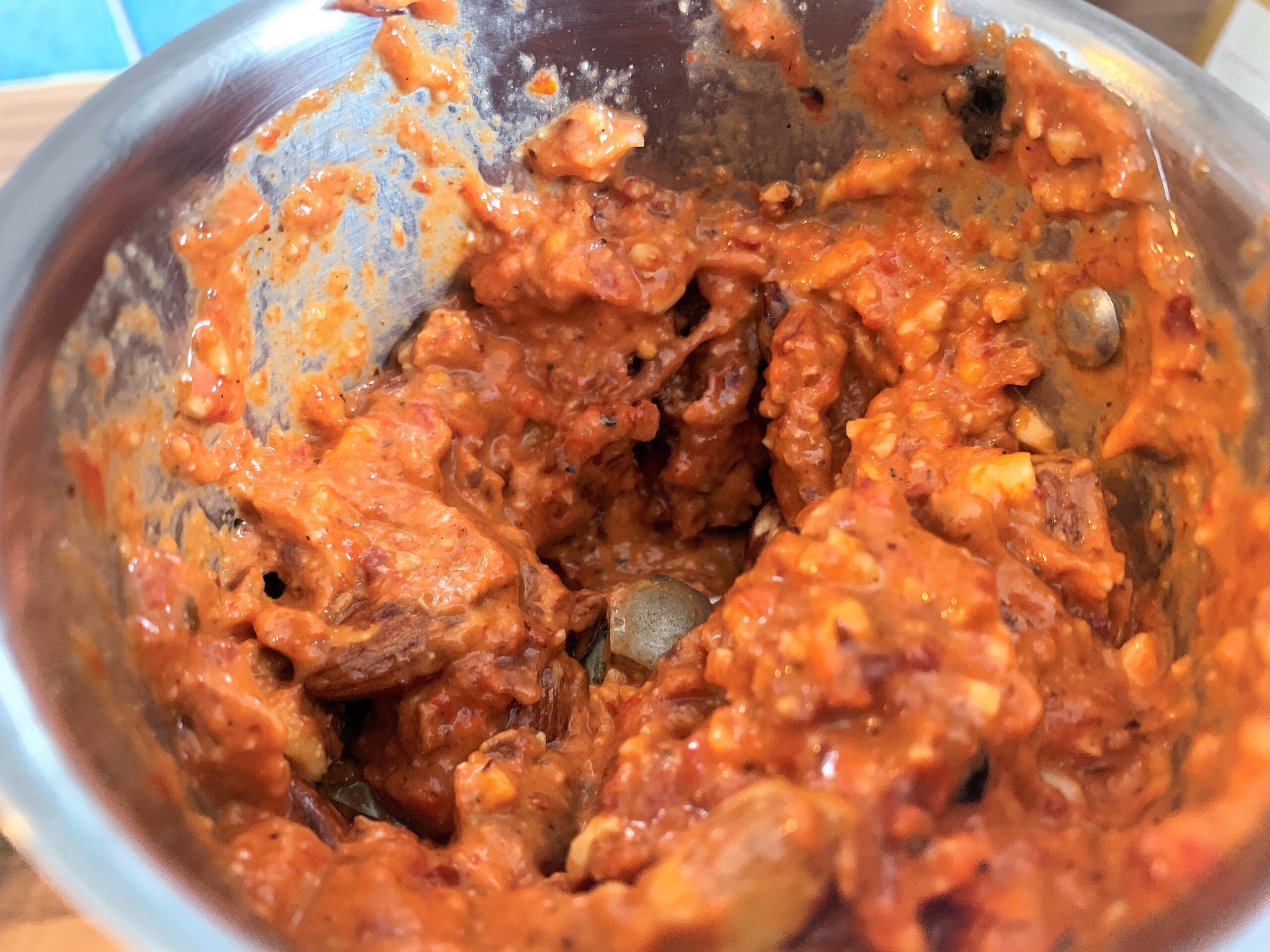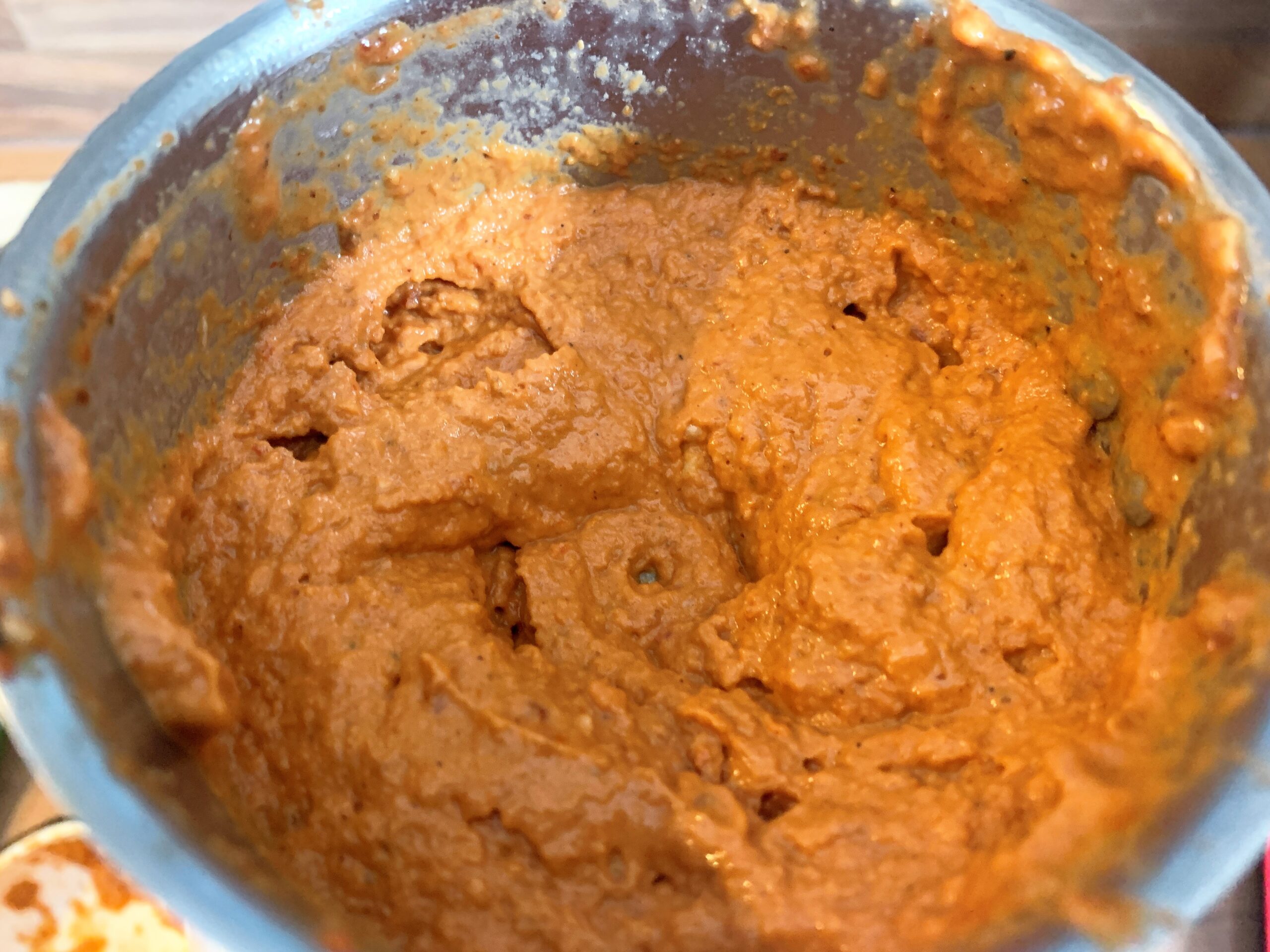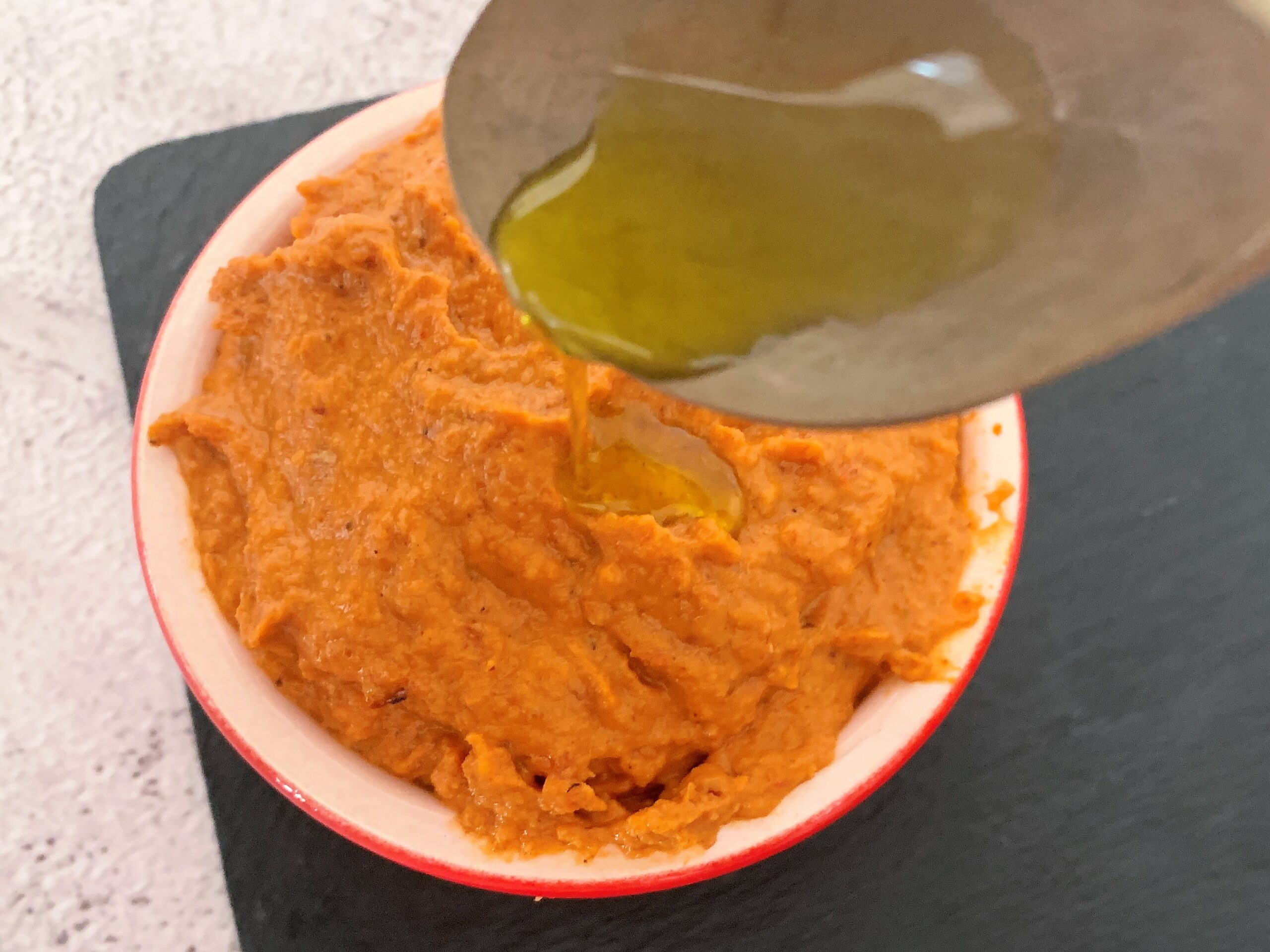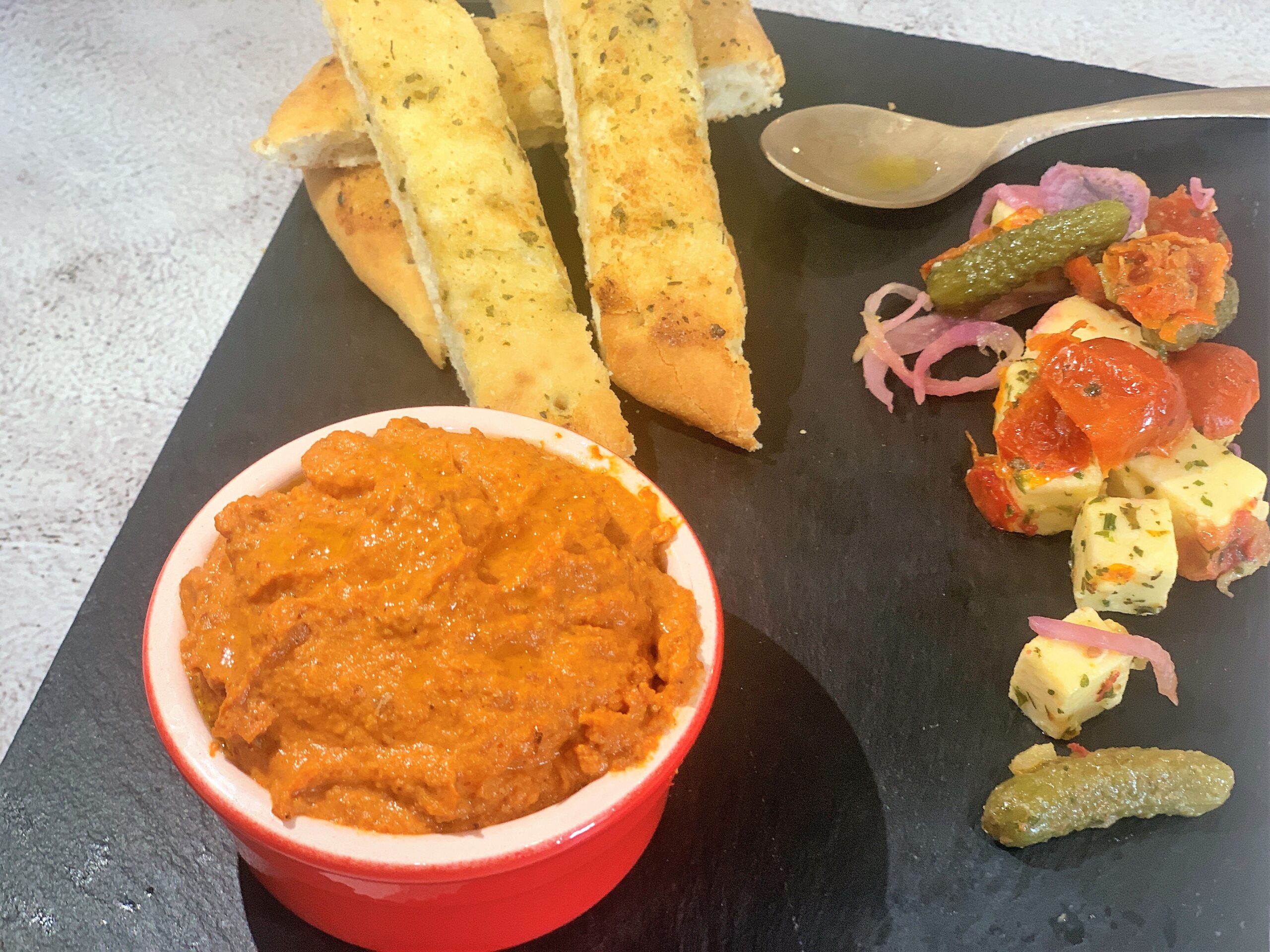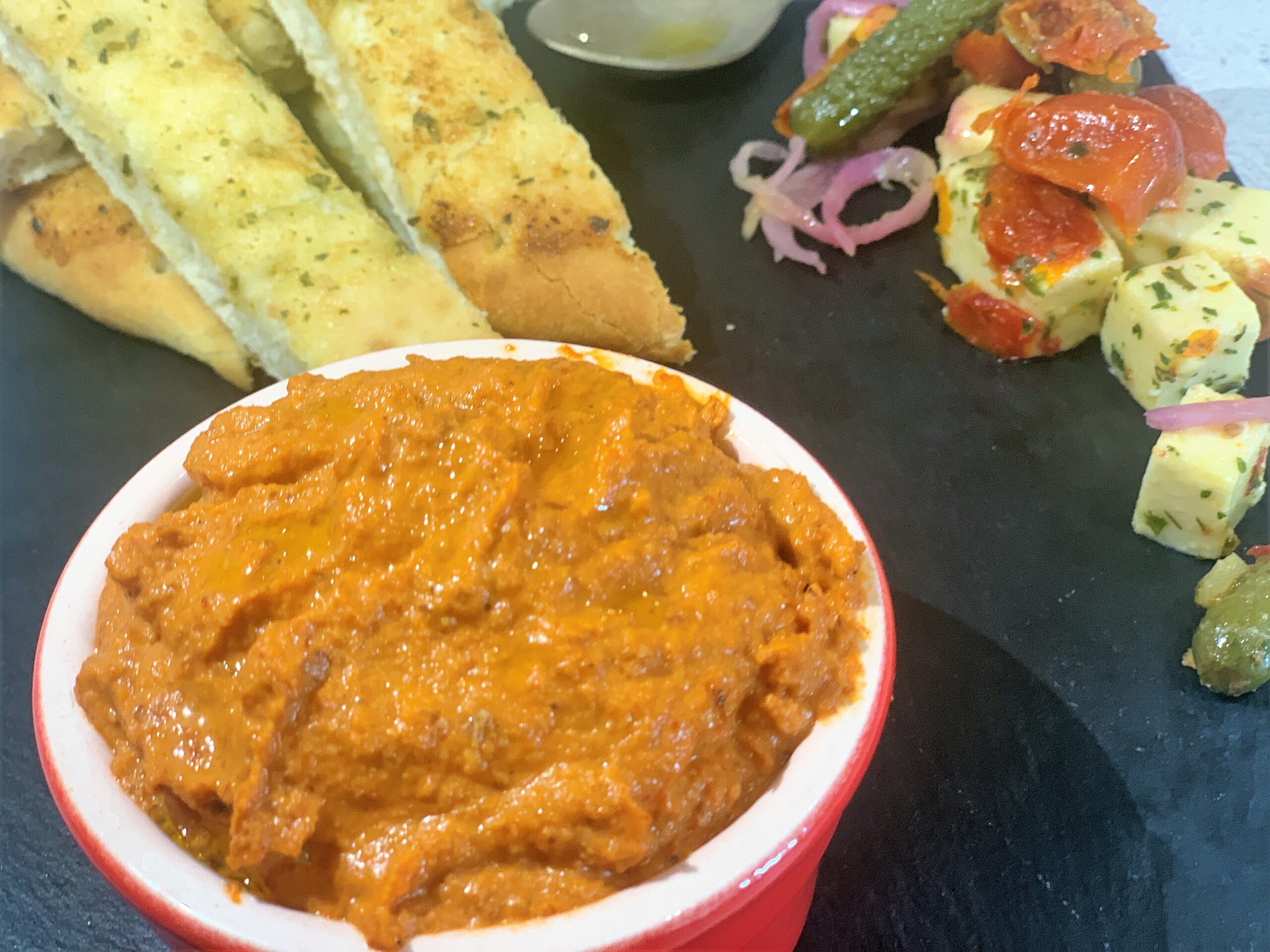 Drain the red peppers and tip into a food processor with the almonds, garlic, sun dried tomato, salt and black pepper.
Pulse everything together in a blender until it is texturally right for you (I like it right between chunky and smooth).
Empty in a bowl and add in olive oil and mix. The sauce is ready!