Chocolate Strawberry Pudding (Eggless)
Chocolate Strawberry Pudding is a layered pudding with three different flavour levels of chocolate cake, melted chocolate pudding and fresh strawberries.
Chocolate Strawberry Pudding is one of those classic, homey desserts that I have always heard about but never tried for myself. I am not sure why it took me so long, because as a lover of everything sticky-gooey-chocolatey, this recipe is basically all of my favourite things in package.
Chocolate-covered strawberries are a favourite treat at my home. There are many great pairings in the food world like cheese and wine, burgers and fries. But the combo of chocolate and strawberries is hands down one of the best couplings in dessert history. It is definitely a proof that soul mates really do exist!
Chocolate-Strawberry Pudding is a sweet, creamy, and delicious dessert. This is definitely my 'turn to classic flavour combination' when I need an impressive dessert for any celebration. Light, smooth, creamy, rich chocolatey flavour with the sweet, yummy strawberries. You can't go wrong with this!
Ingredients
For Chocolate Cake
200 grams condensed milk
150 grams unsalted butter
250 grams plain flour
1 teaspoon baking powder
½ teaspoon baking soda
100 grams caster sugar
3 tablespoons yogurt
1 teaspoon vanilla essence
3/4 cup of milk
6 tablespoons cocoa powder
Butter for greasing
For Chocolate Cream
1 cup dark chocolate chunks
1 cup cream
½ cup milk
6 tablespoons cocoa powder
3 tablespoons castor sugar
2 tablespoons corn flour
Other Ingredients
1 cup finely sliced strawberries
Few mint leaves
Directions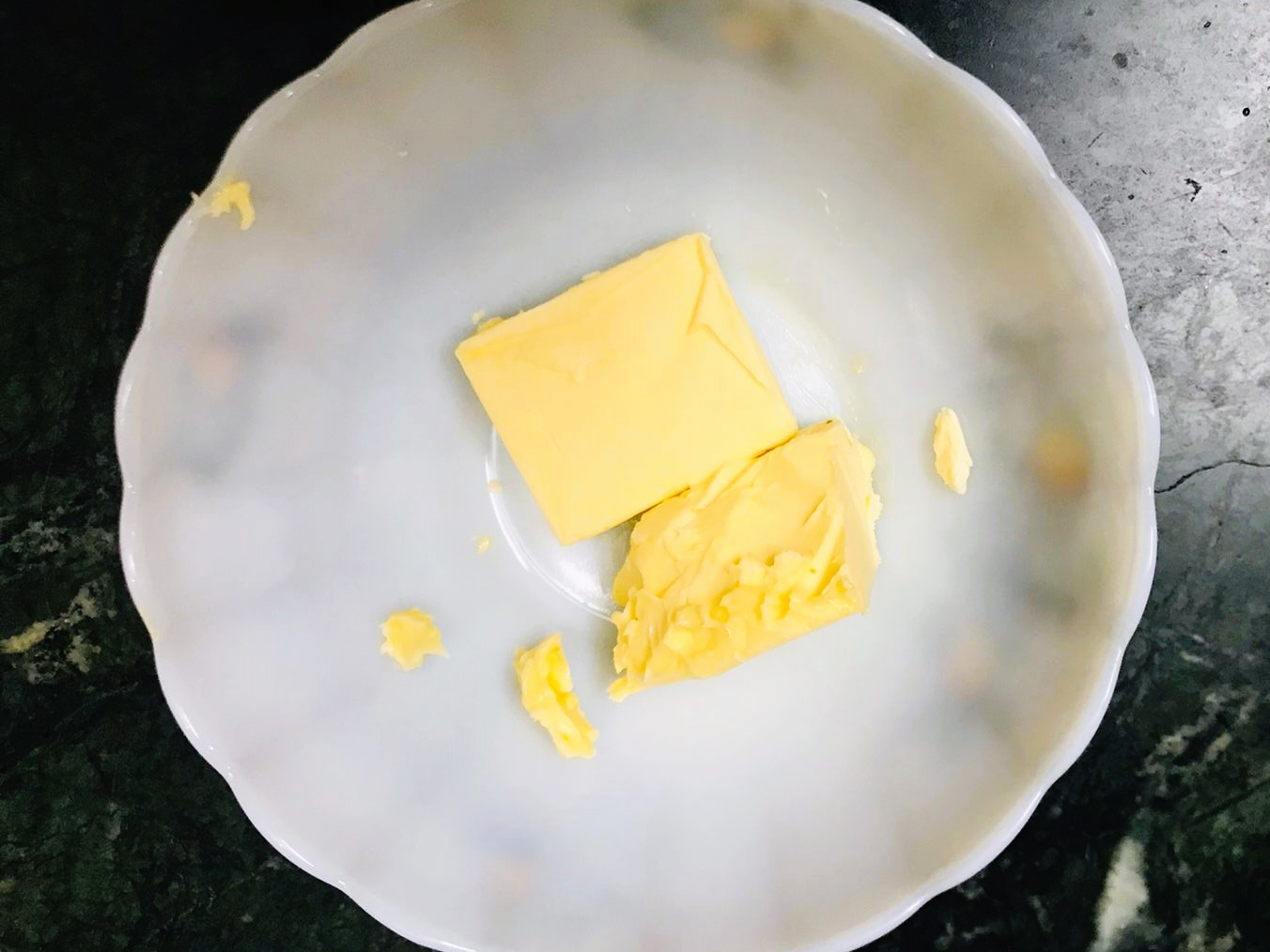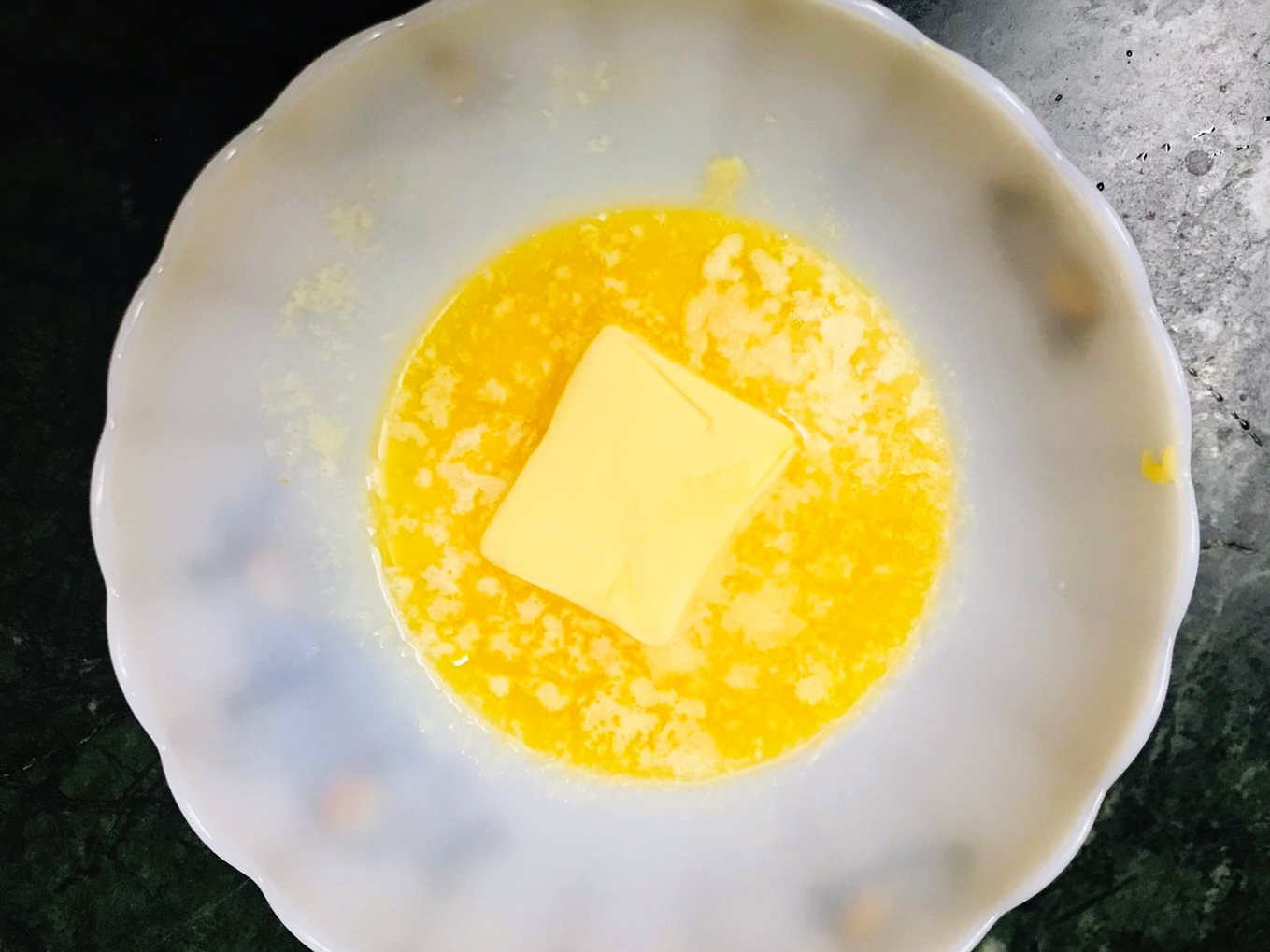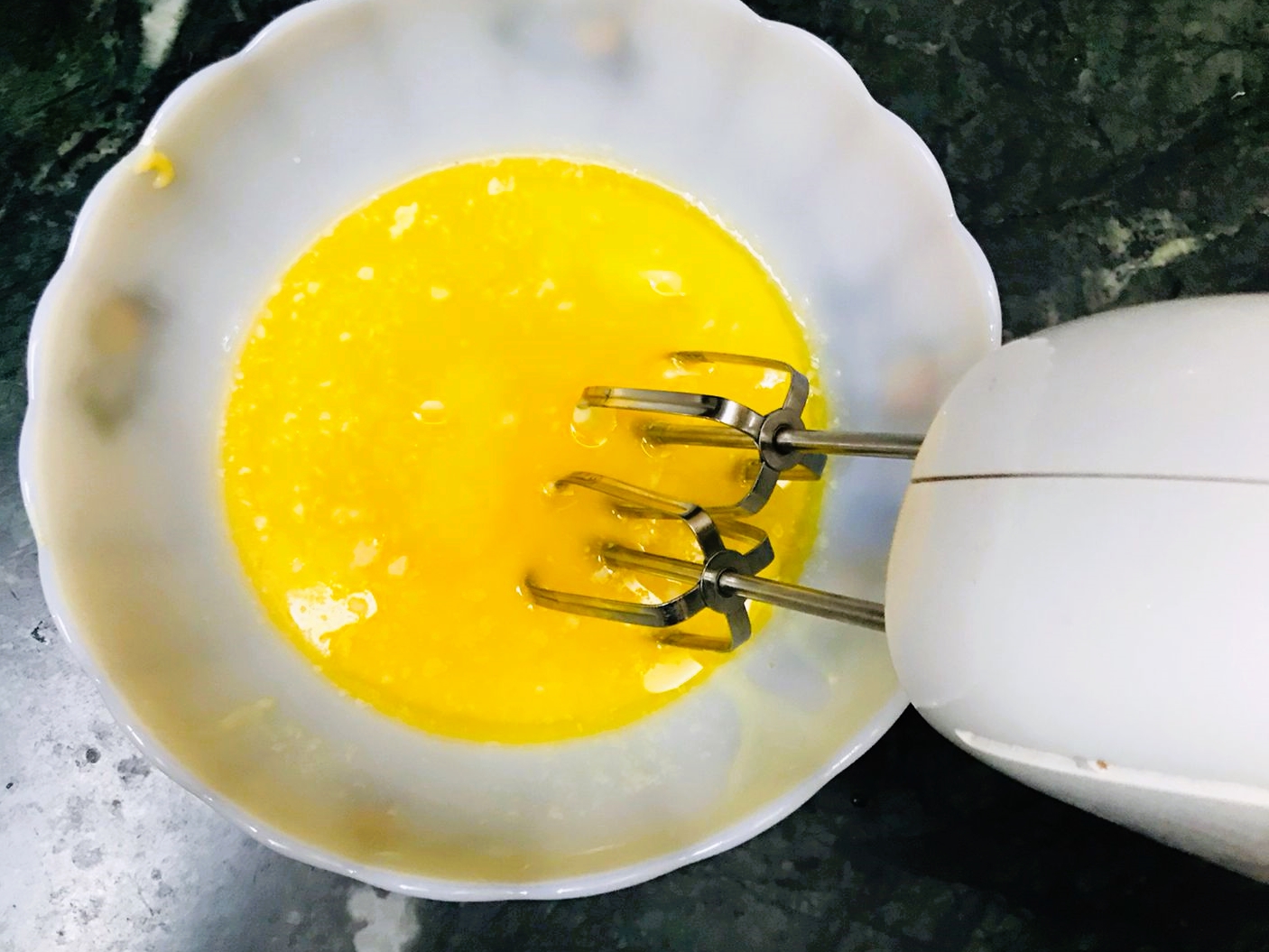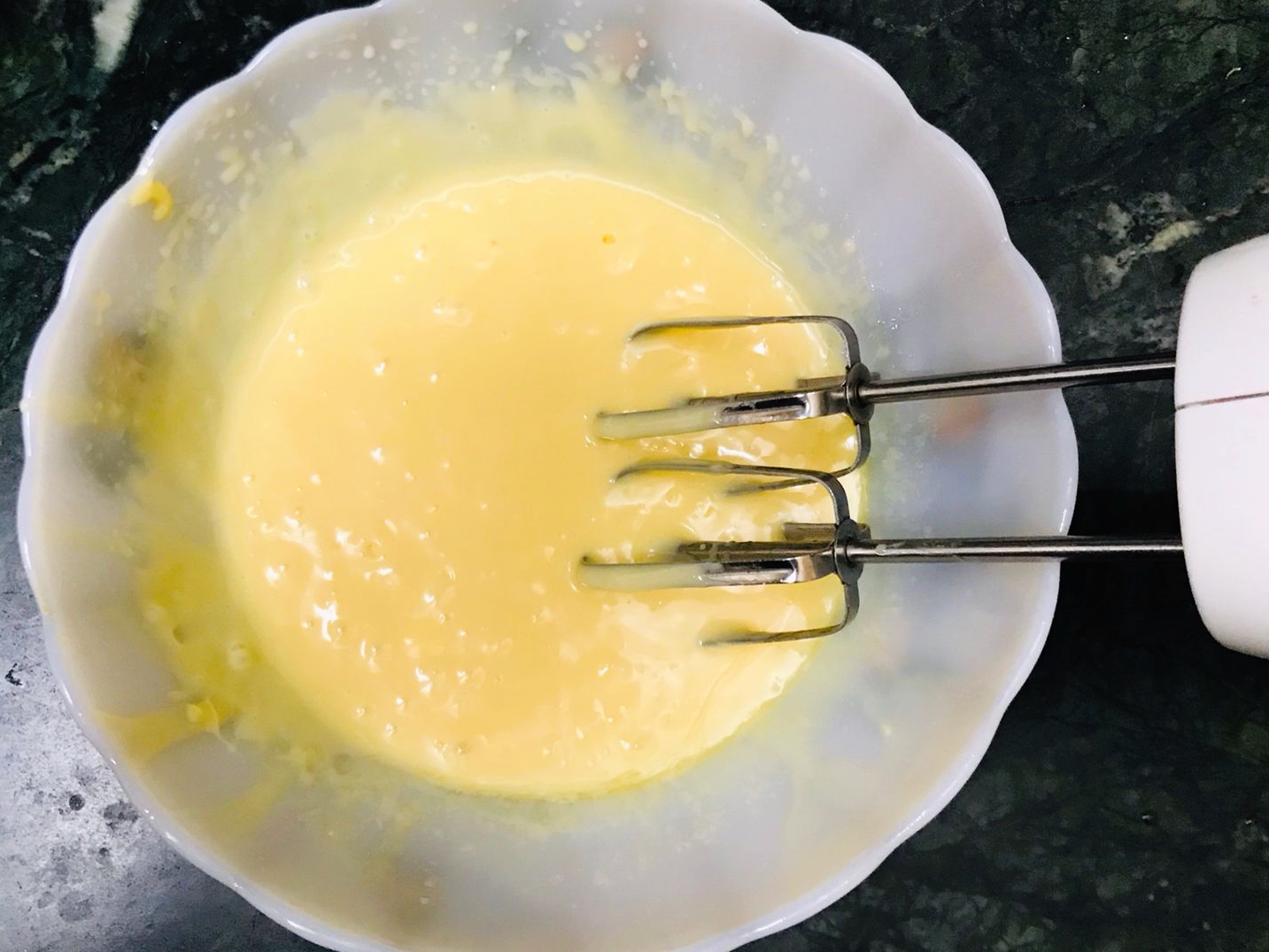 Microwave the butter for 30-40 seconds to soften the butter and add the condensed milk. Whisk the butter and condensed milk for 2-3 minutes or until smooth and glossy.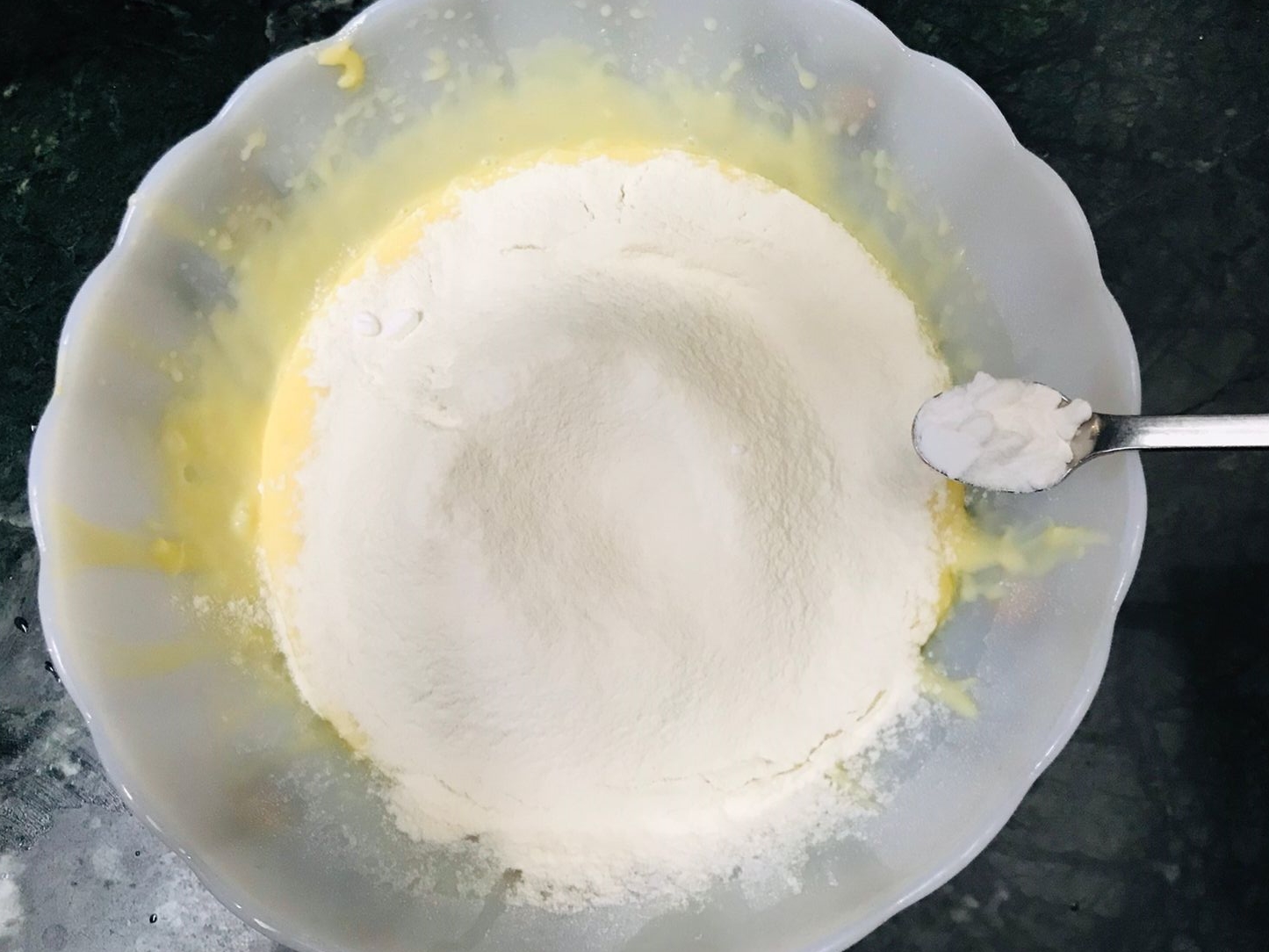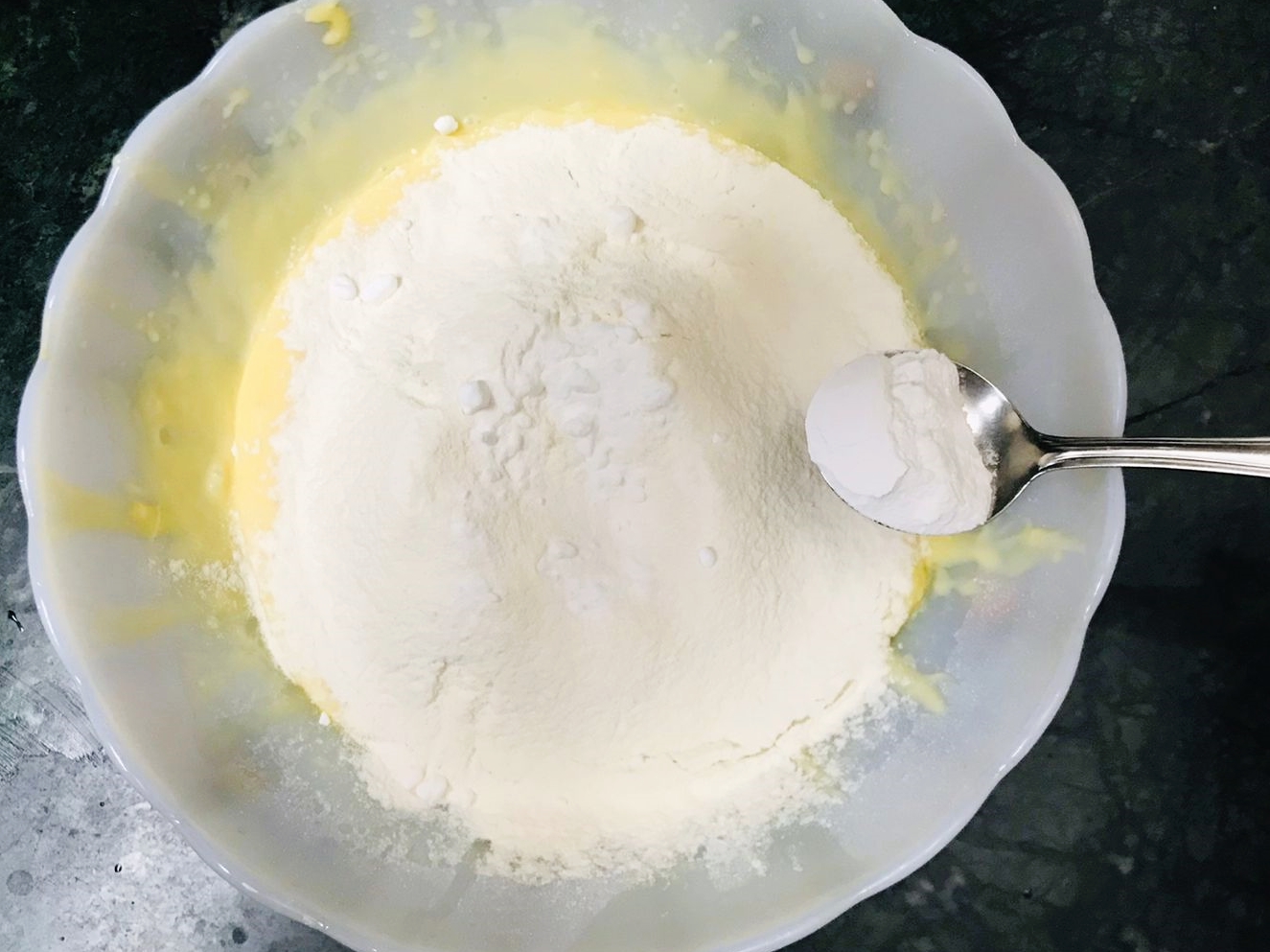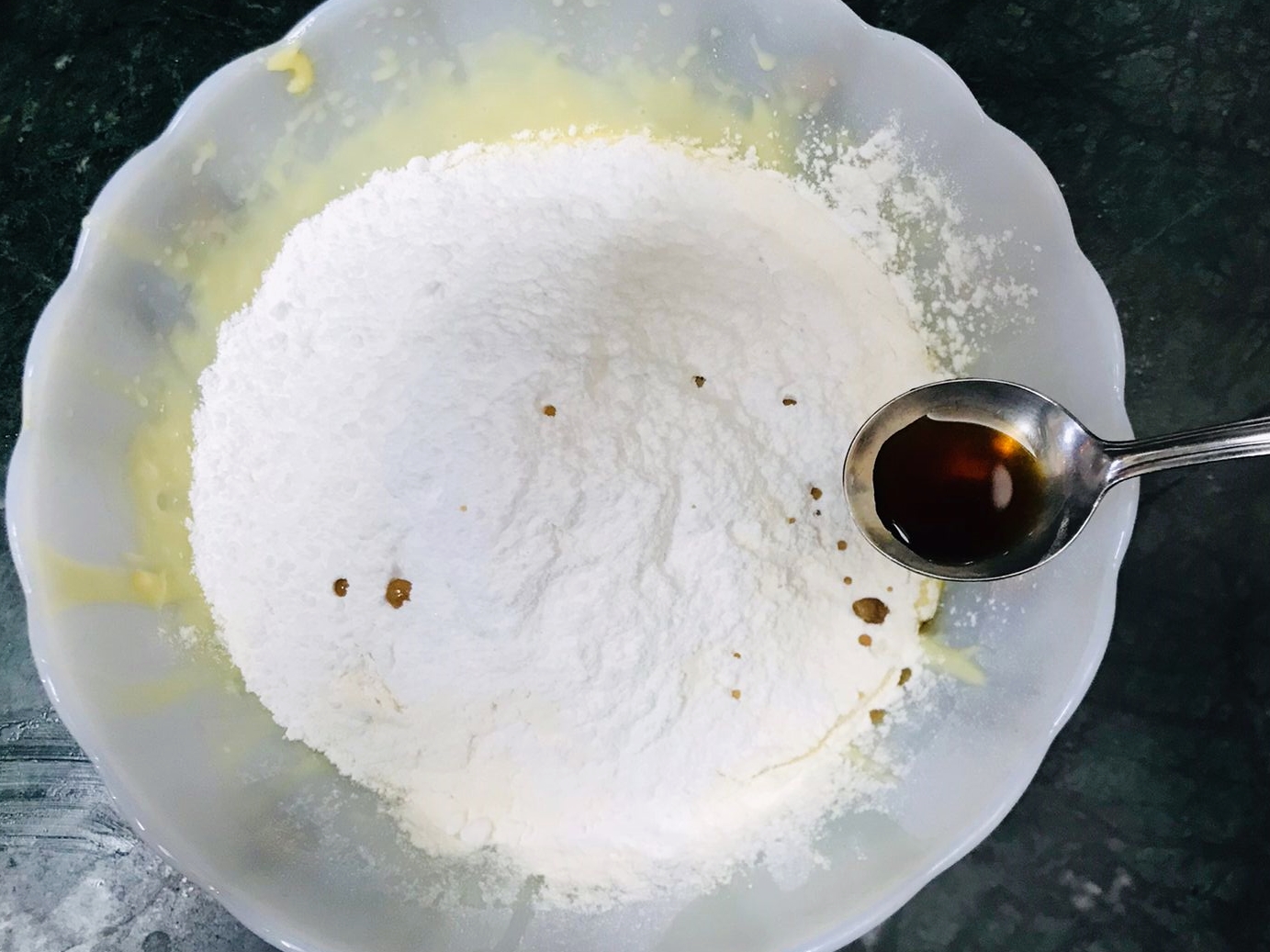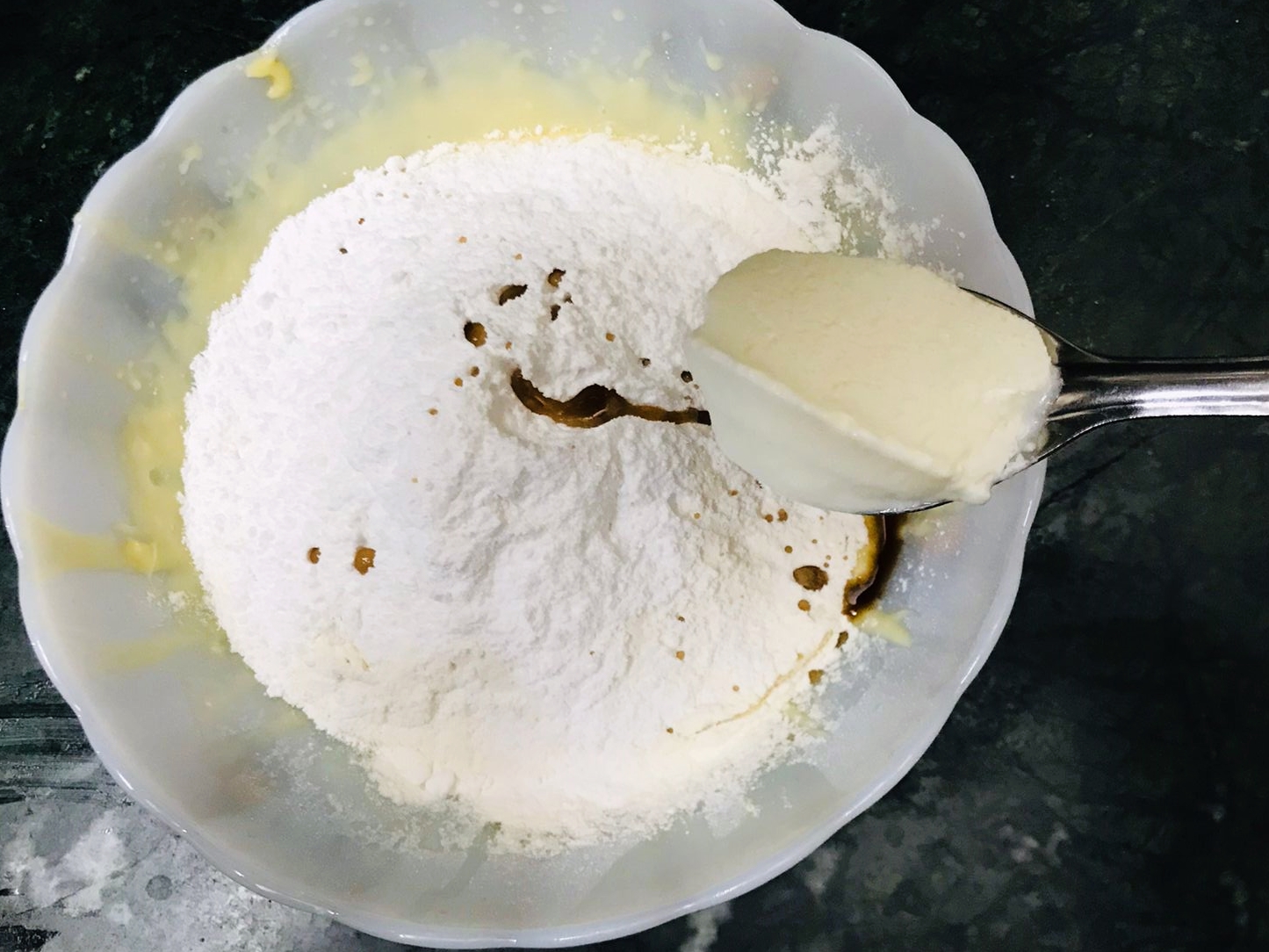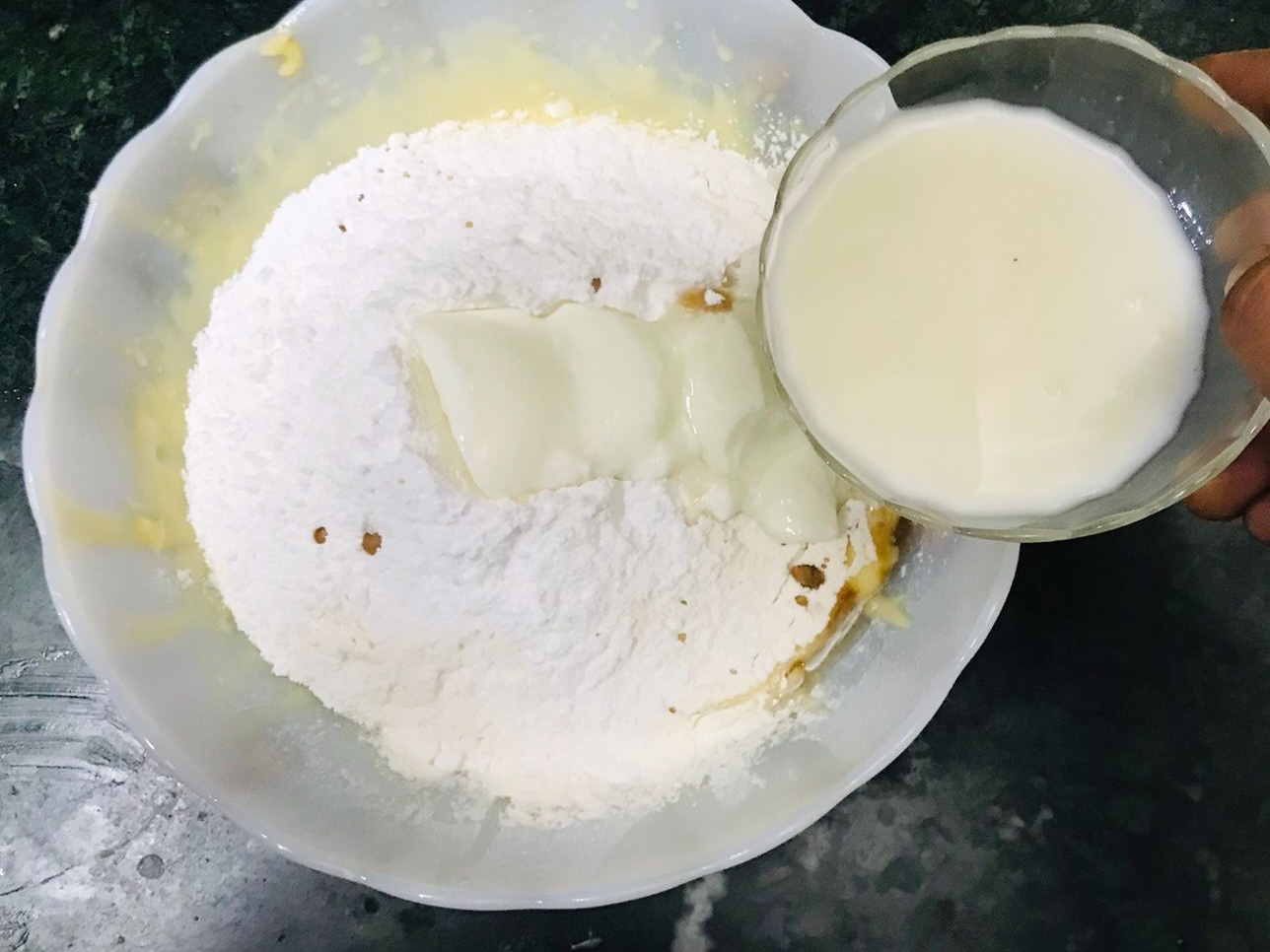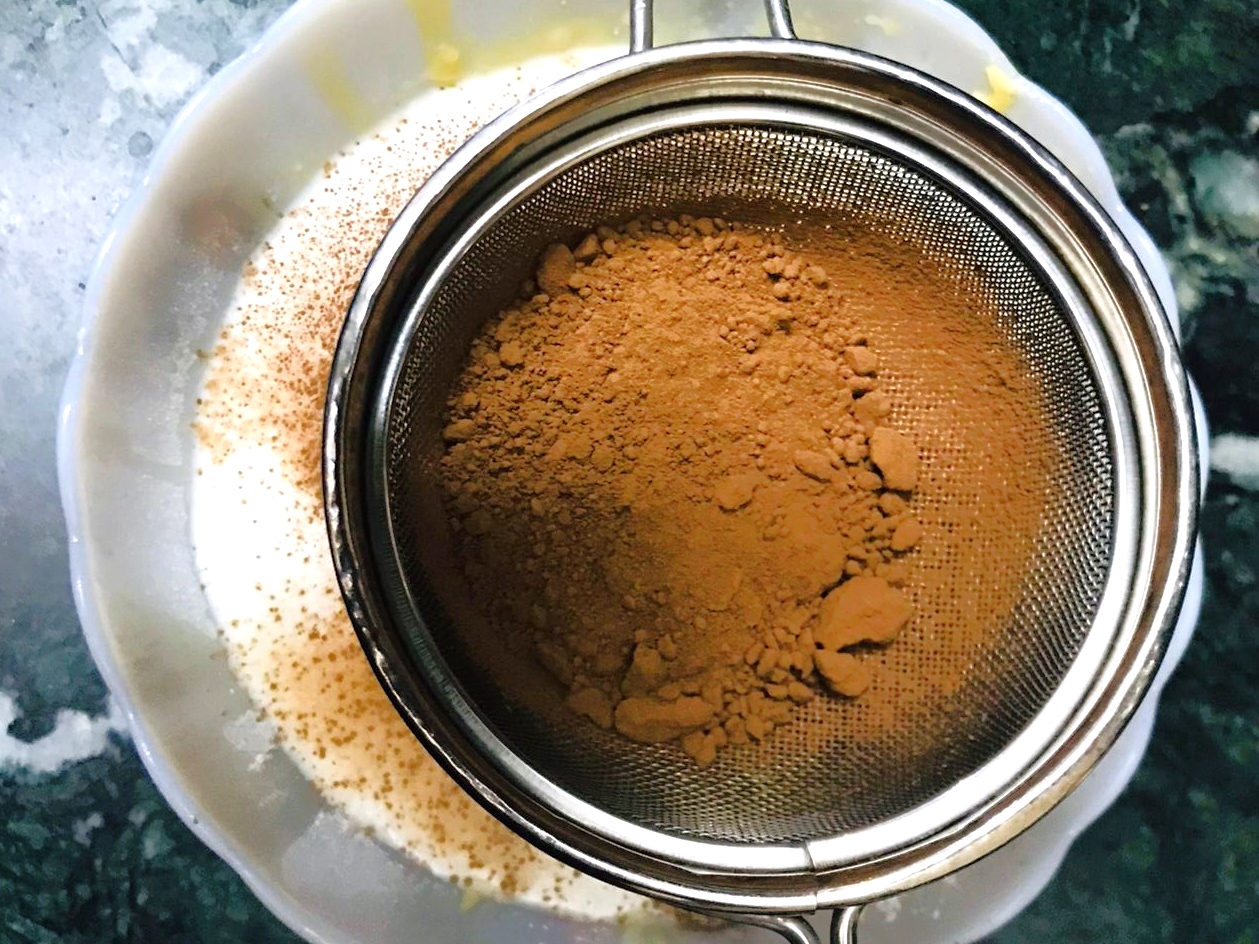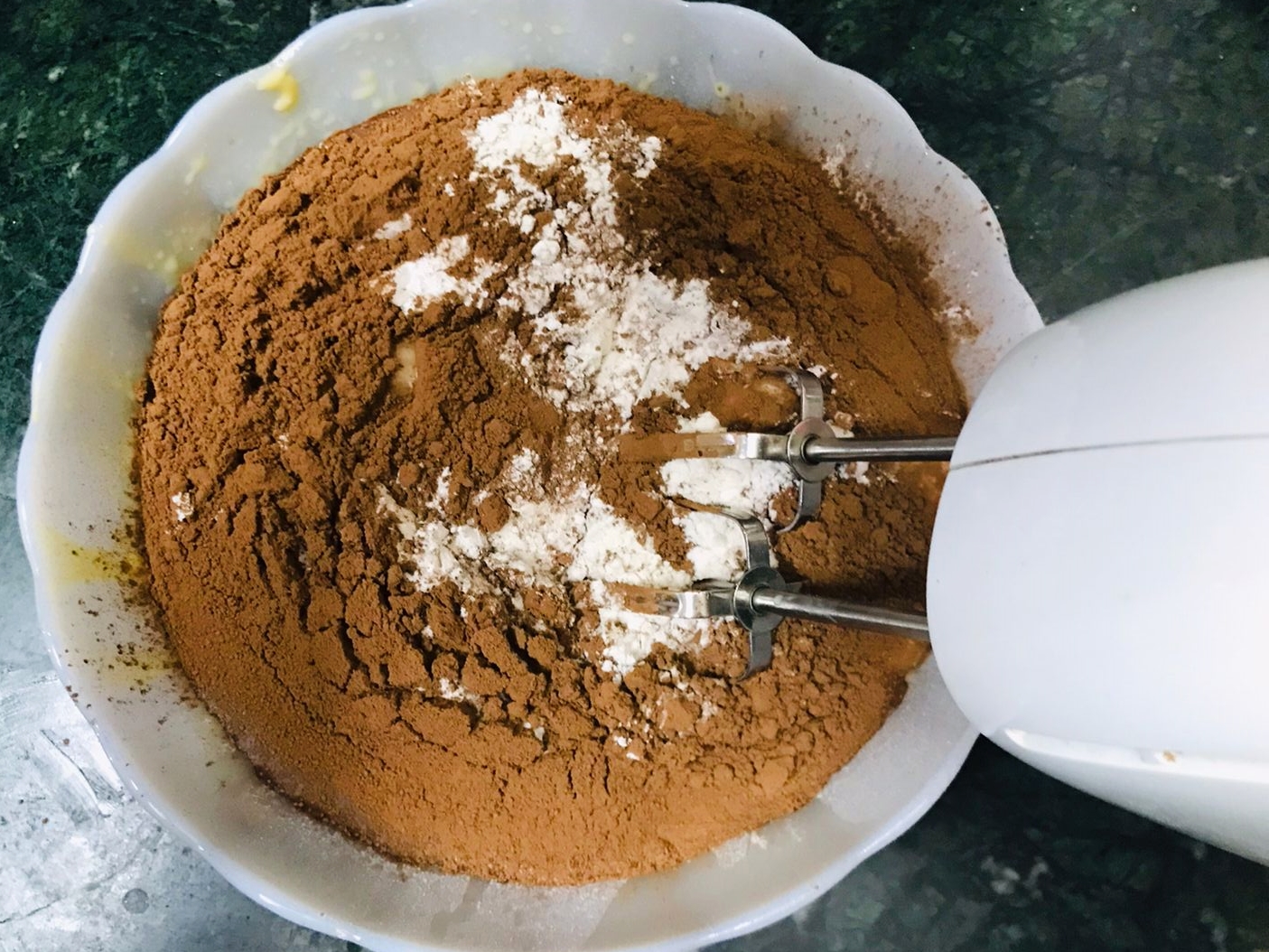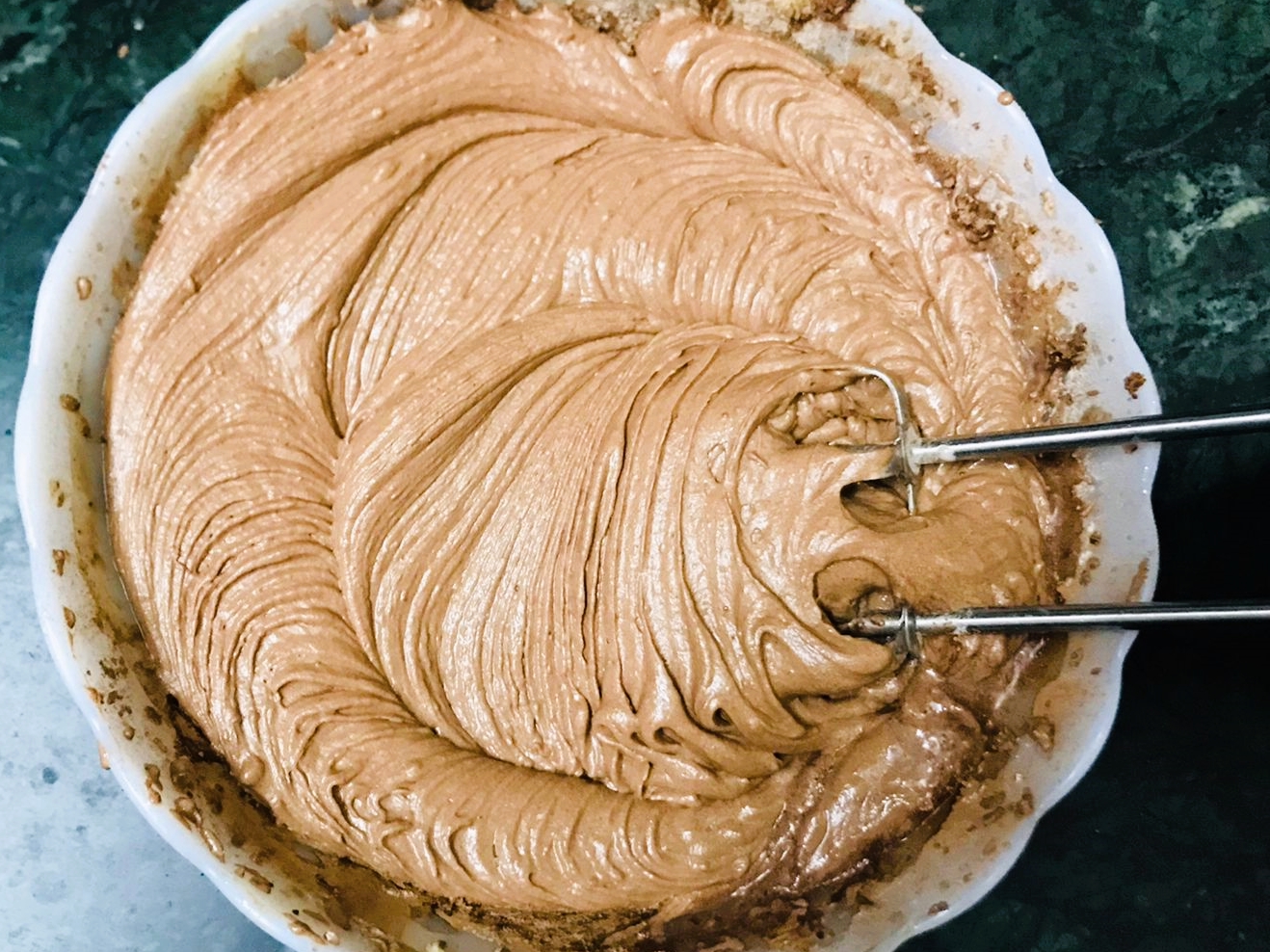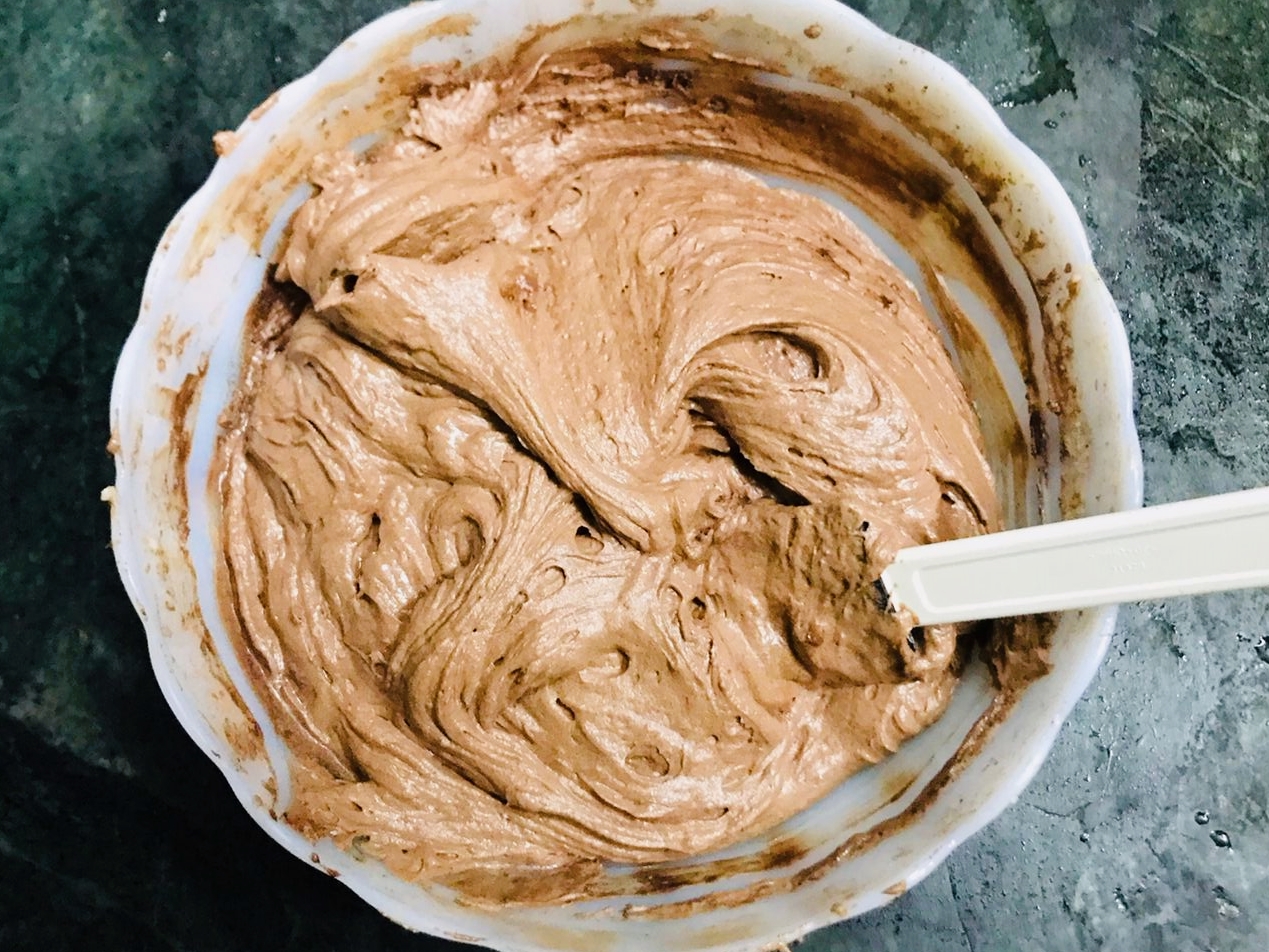 Sift the plain flour couple of times.  To the whisked butter and condensed milk add the sifted flour, baking powder, baking soda, castor sugar, vanilla essence, yoghurt, milk and sifted cocoa powder.
Whisk the ingredients for about 3-4 minutes or until well combined.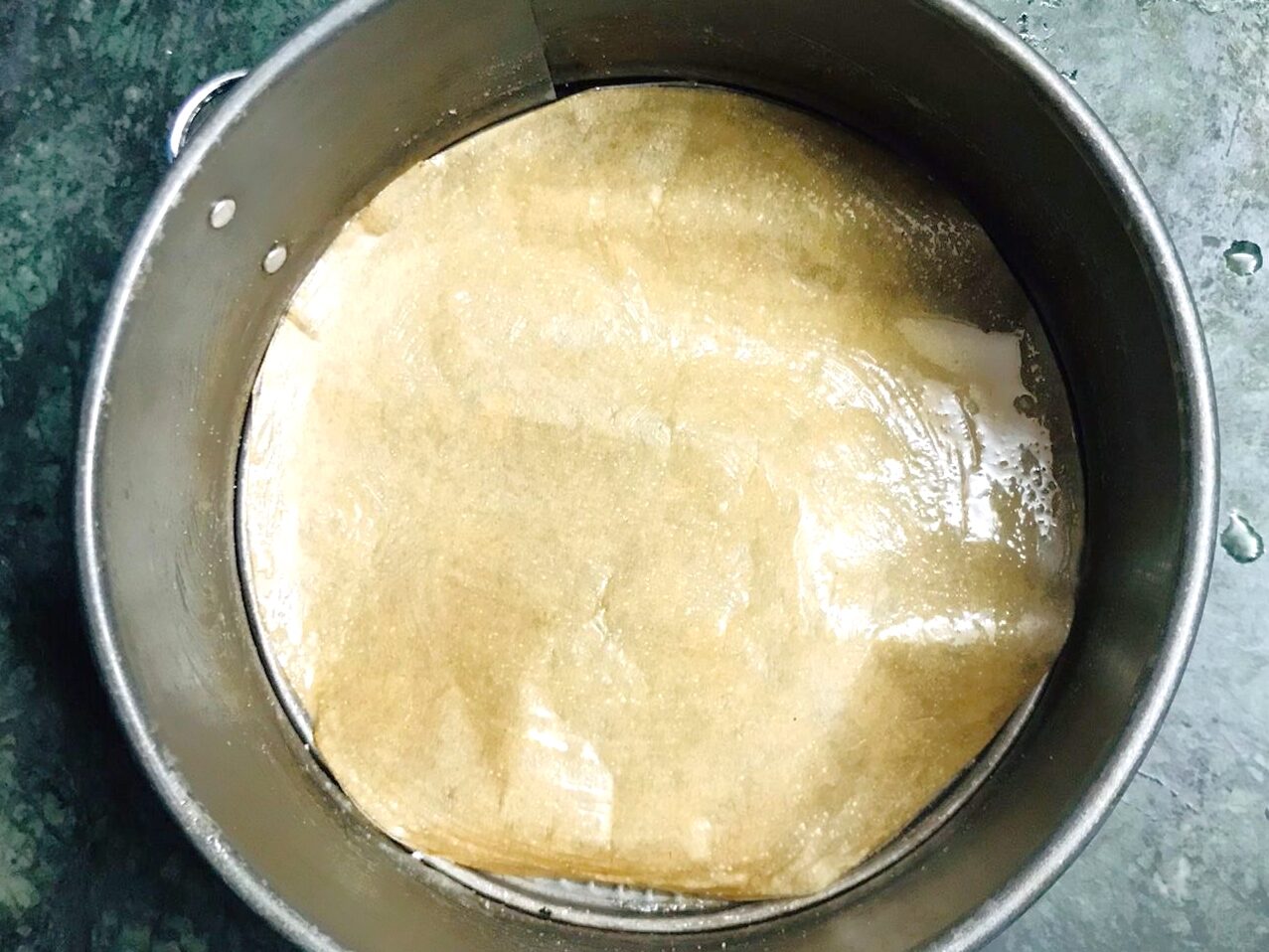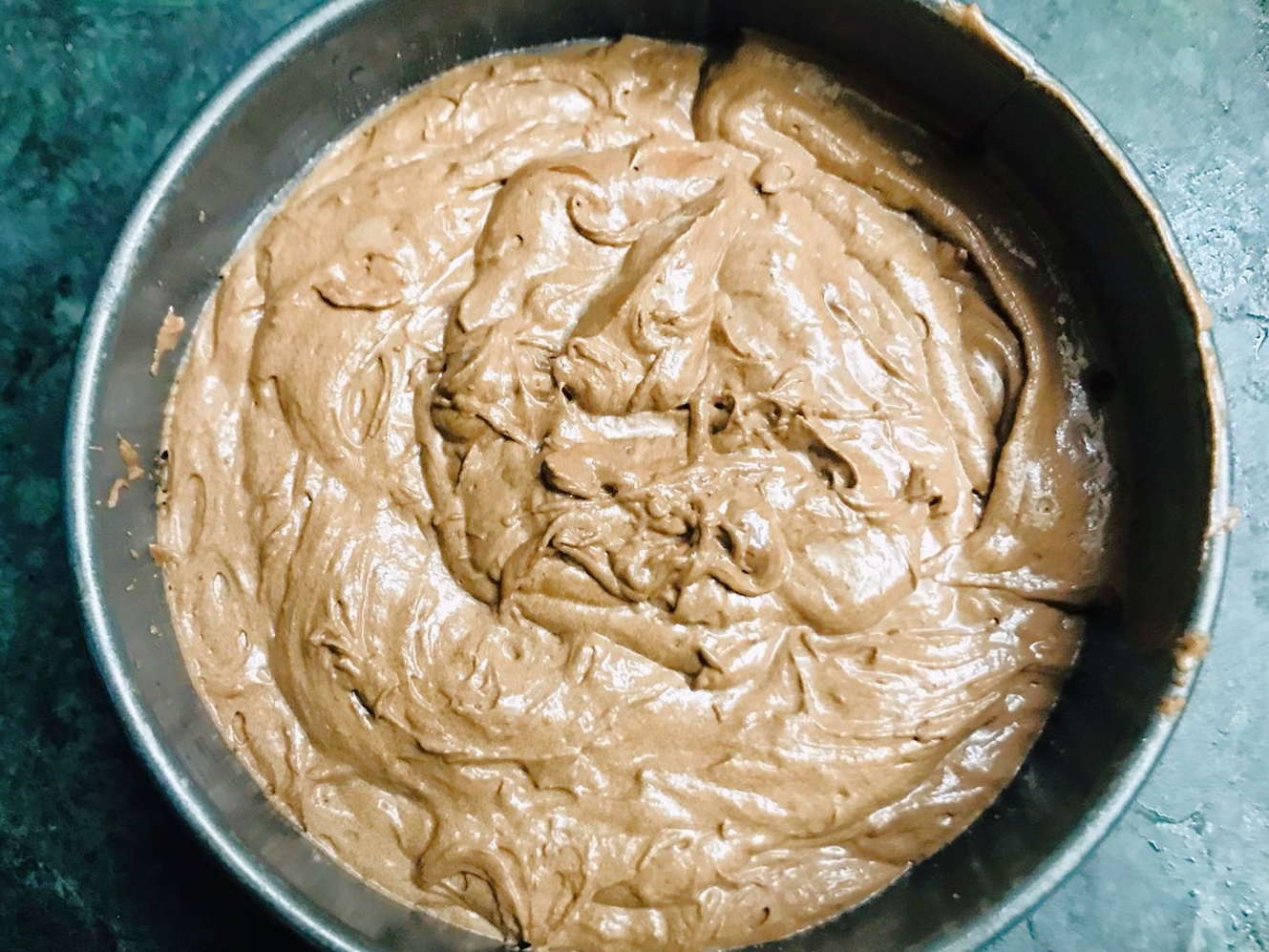 Preheat the oven to 180C/160C fan/gas 4.
Grease an 8-inch round cake tin lightly using butter or spray it with non-stick cooking spray. Line it with parchment paper and grease.
Pour the batter in the prepared cake tin.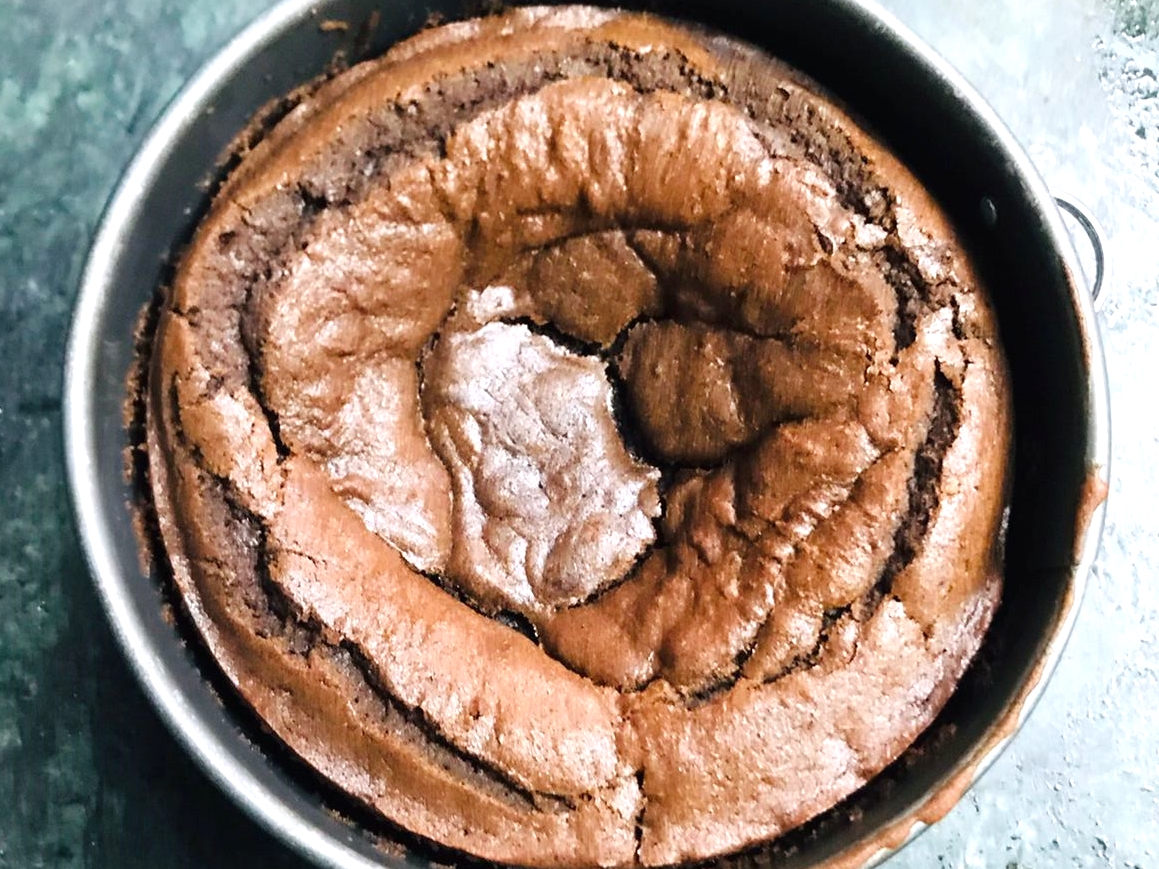 Bake the cake in the preheated oven for 30-35 minute. Check if the cake is ready by inserting a toothpick, skewer, or fork in the center. If it comes out clean, then it is ready.
Let the cake cool completely in the cake tin or on a cooling rack.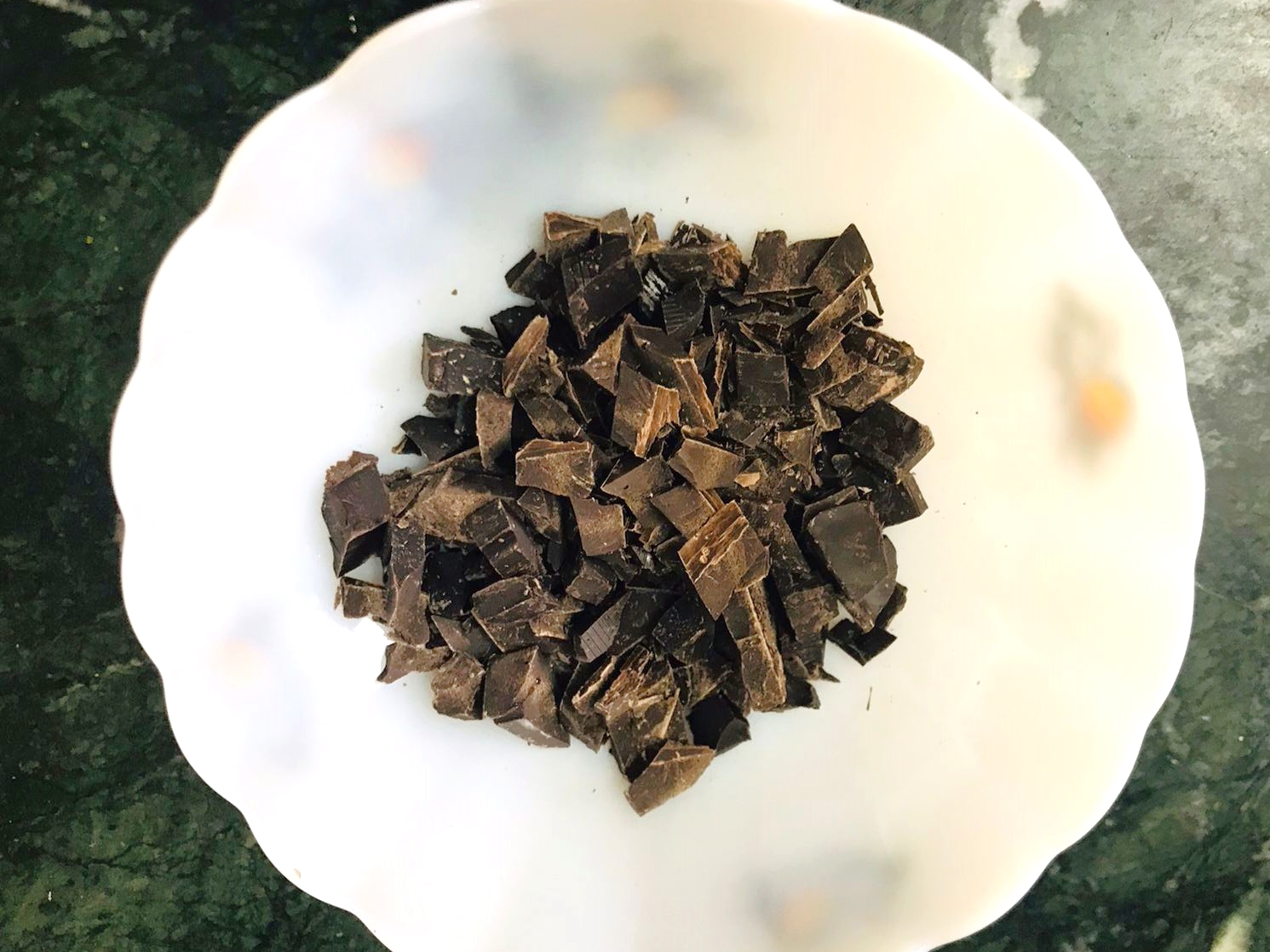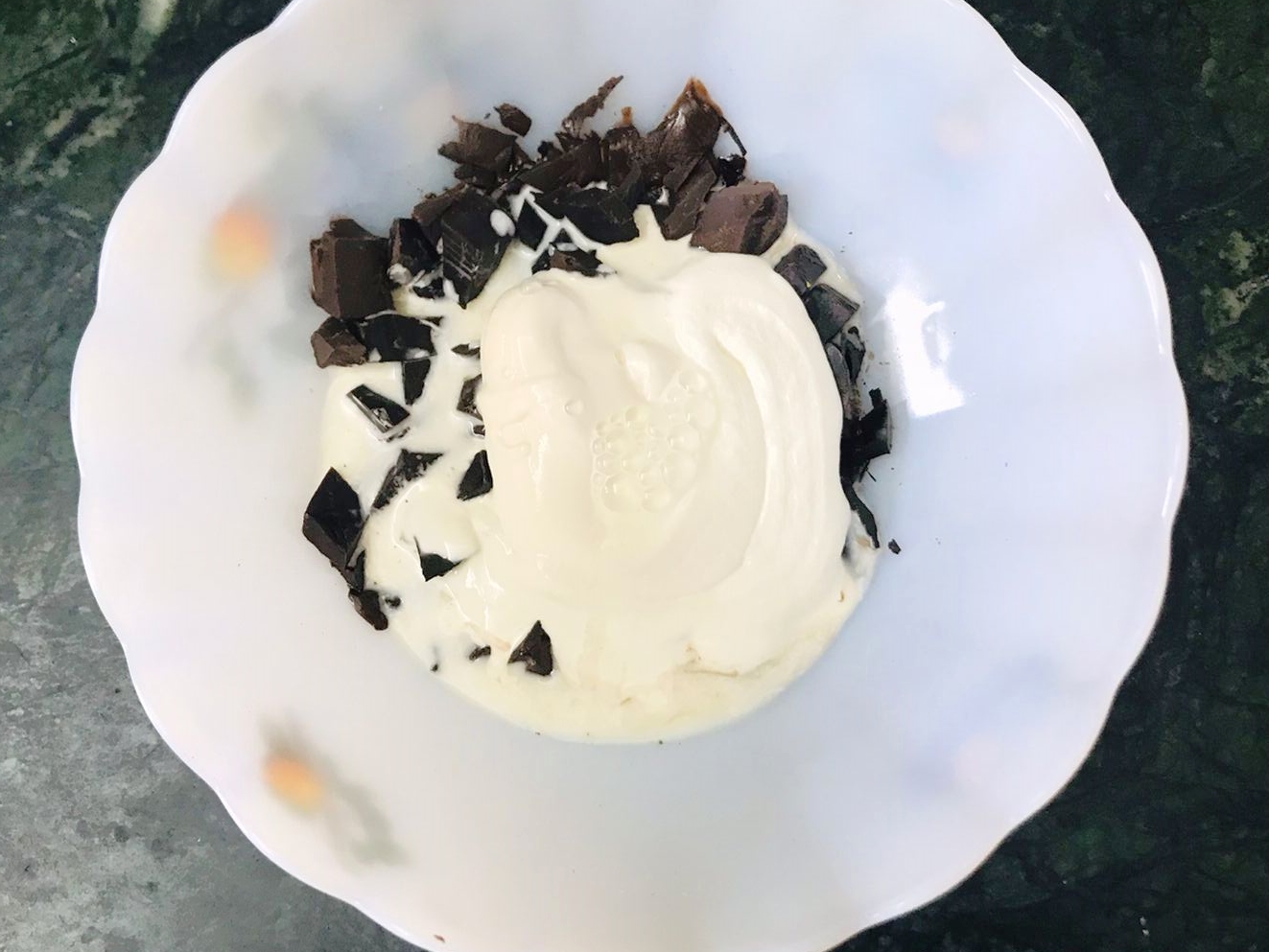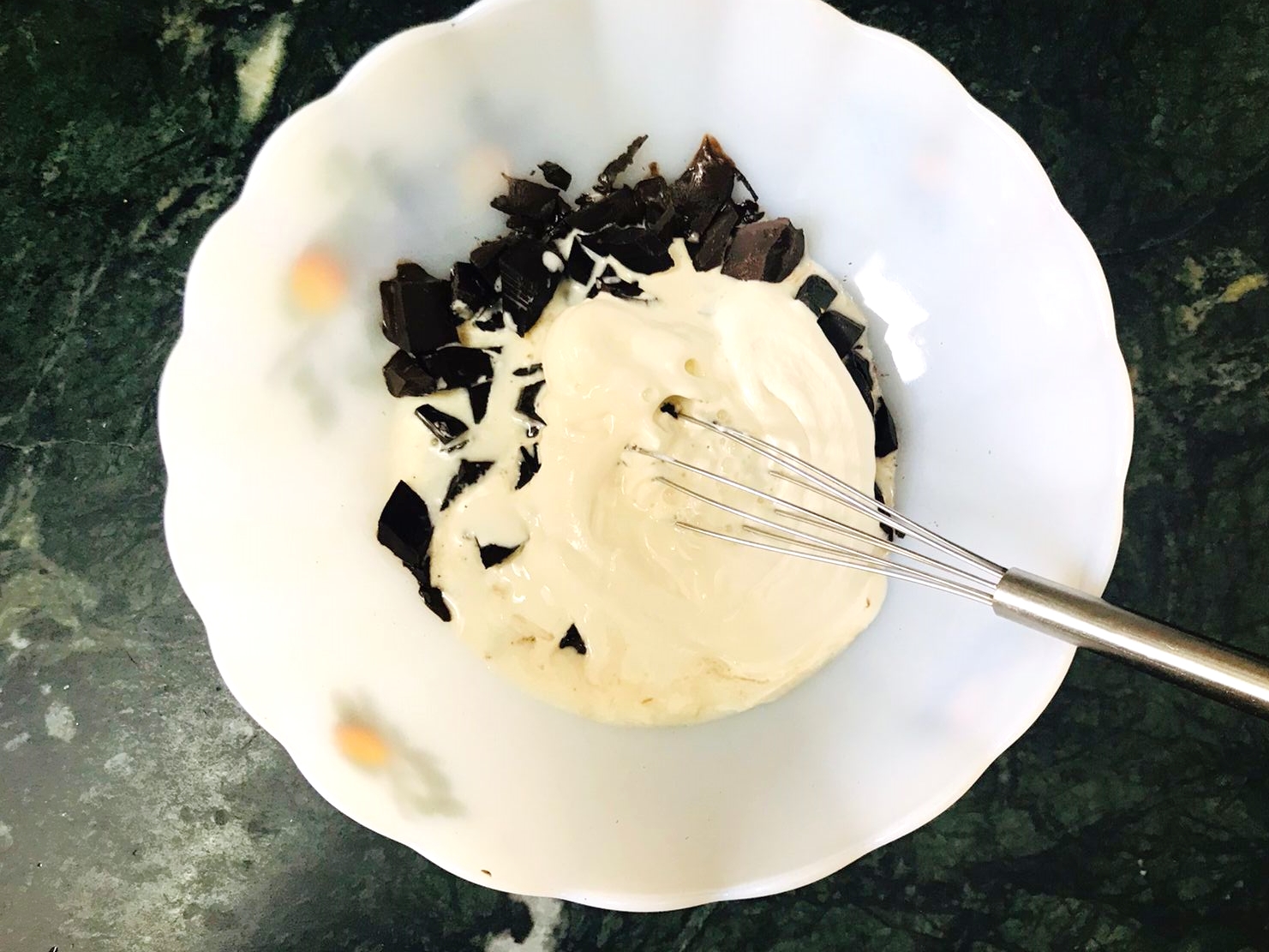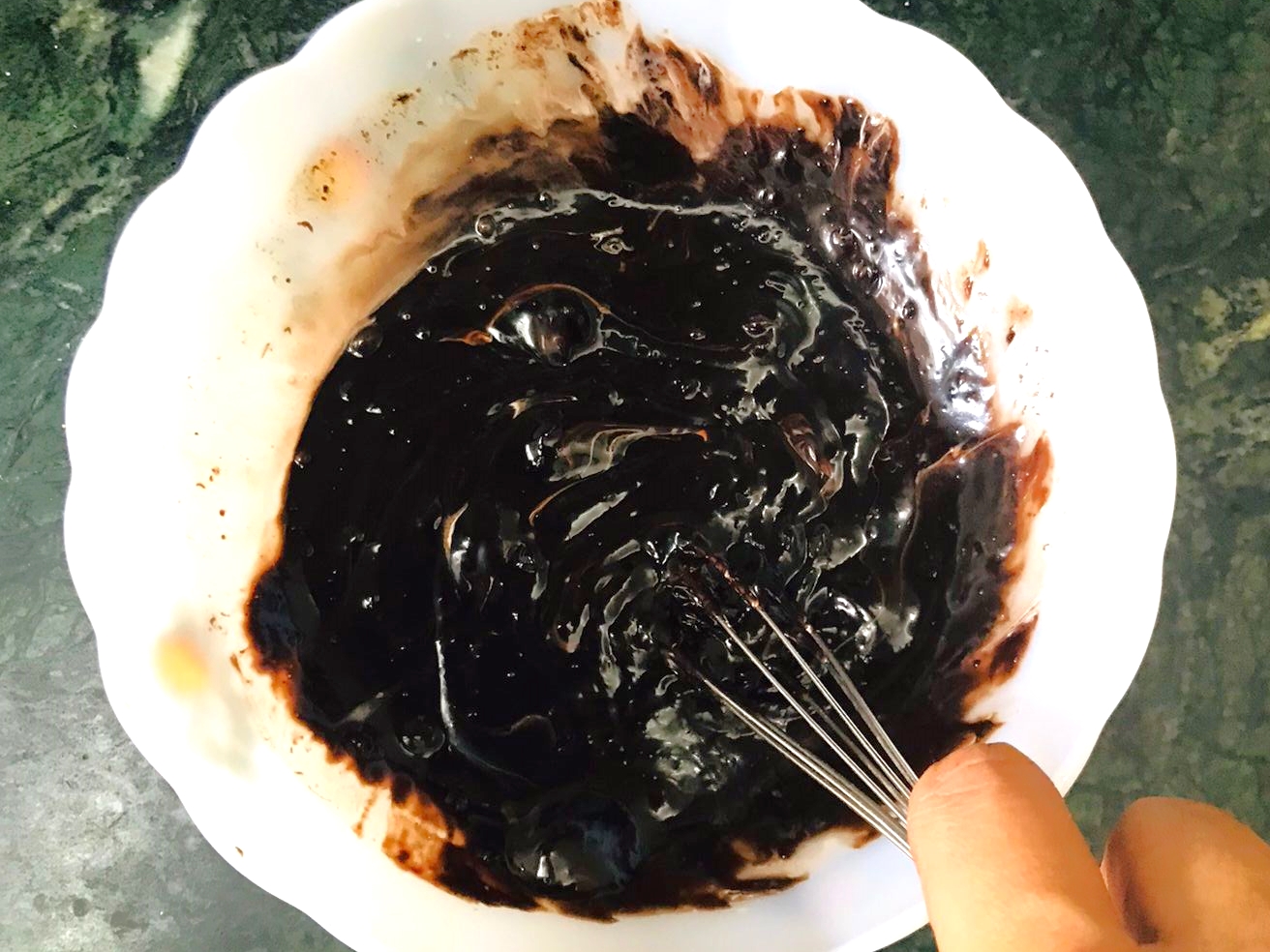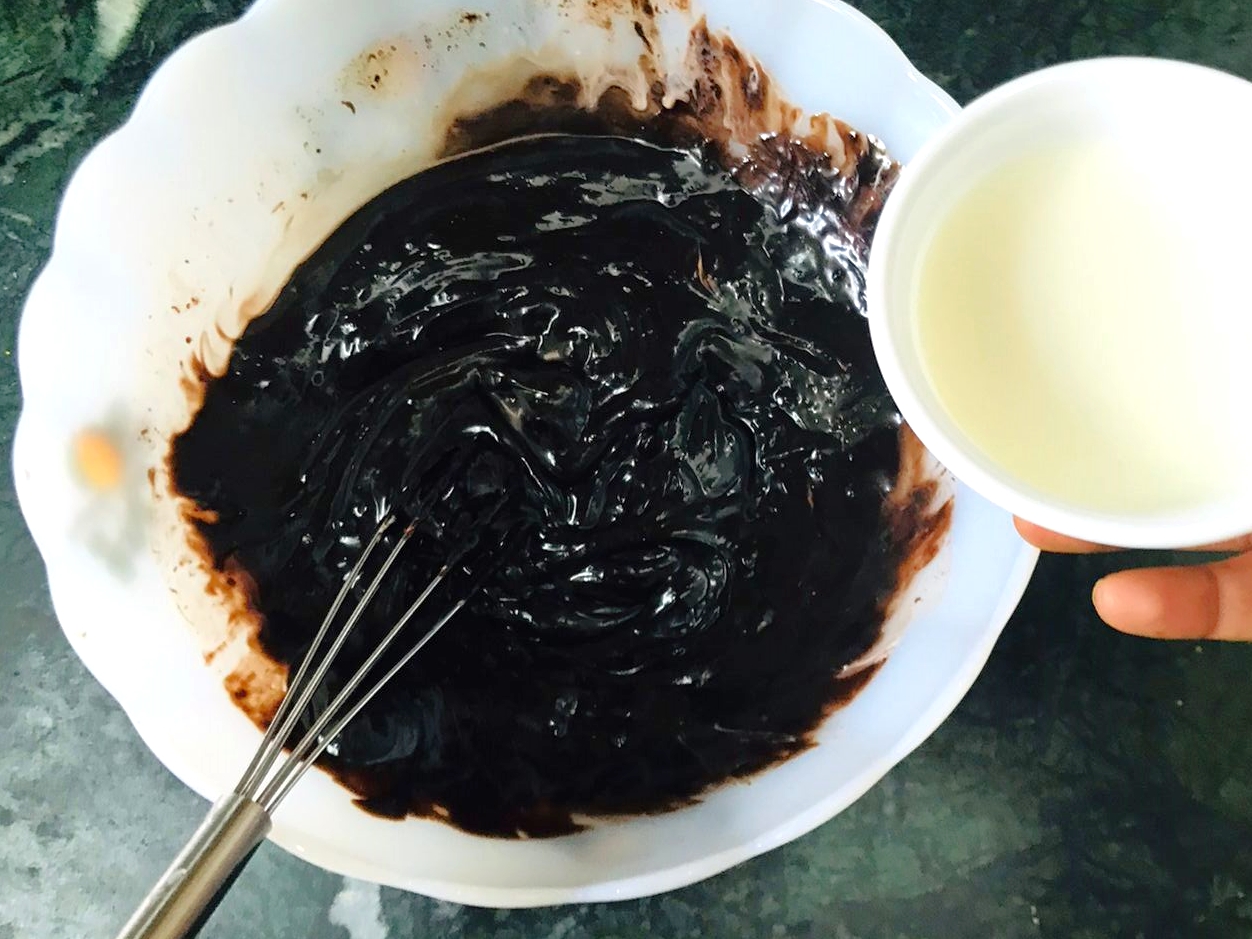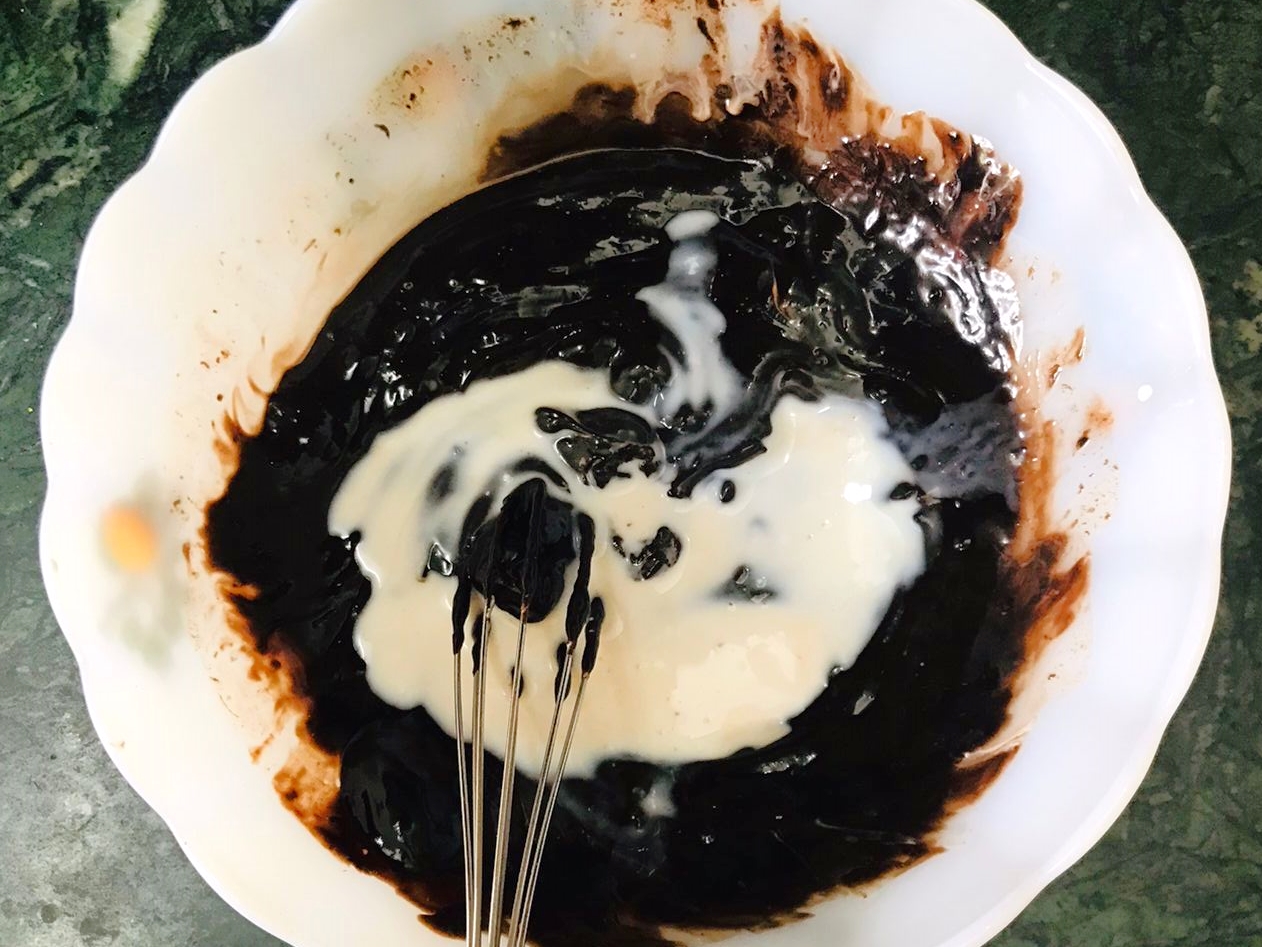 While the cake is cooling, melt the chocolate in the microwave. To melt the chocolate set the microwave on low heat settings. Microwave the chocolate for 20 seconds and then take the bowl out and give it a stir. Place the bowl back again in the microwave and repeat the process for 20 seconds, stopping, stirring, and returning to the microwave until the chocolate has melted. If there are one or two lumps that still have not melted, then keep stirring it outside the microwave to melt the last few pieces in the residual heat of the bowl
Once the chocolate has melted and add the cream and whisk until while combined.
Next, add the milk and whisk again for 1-2 minutes and keep aside.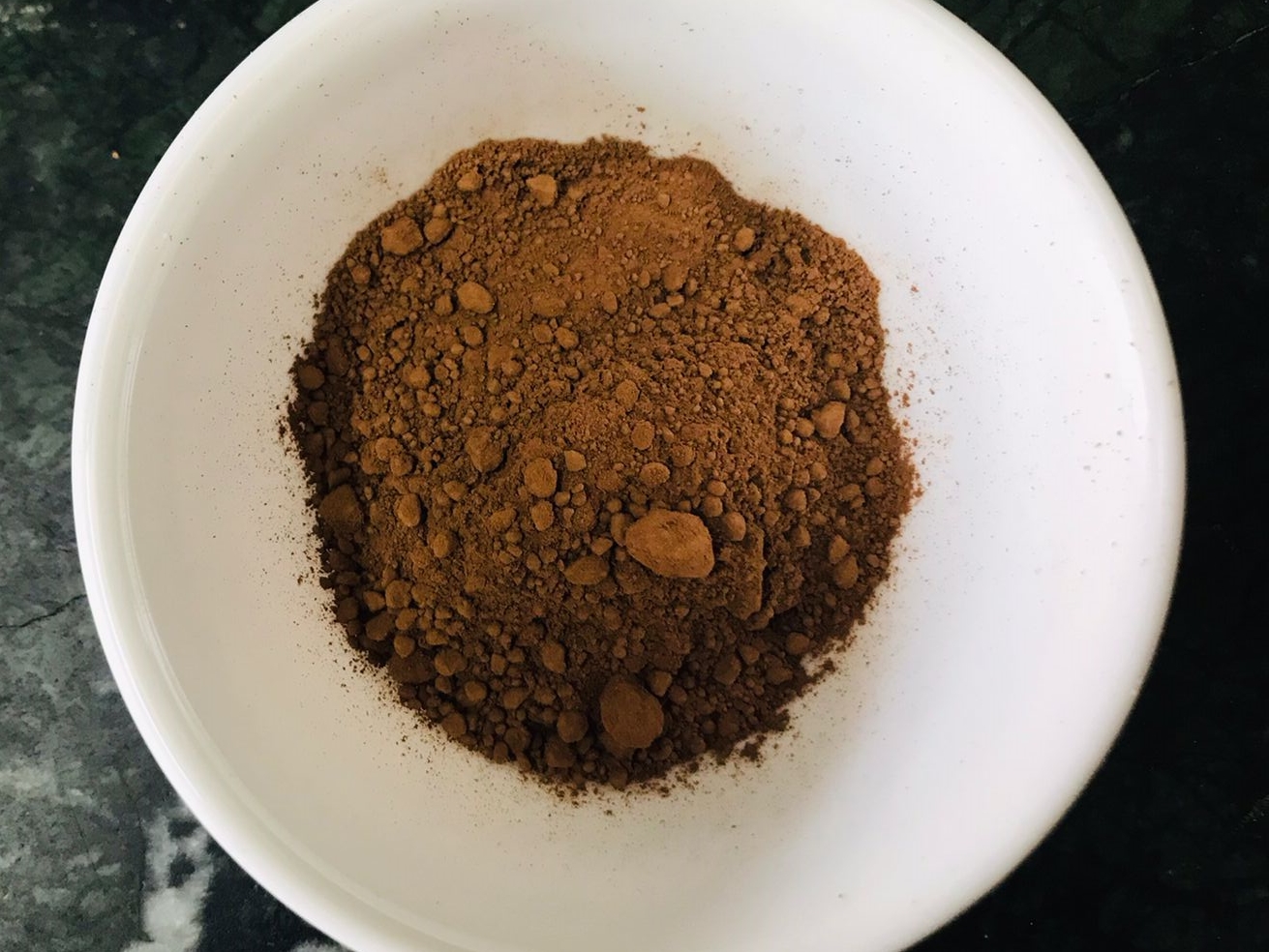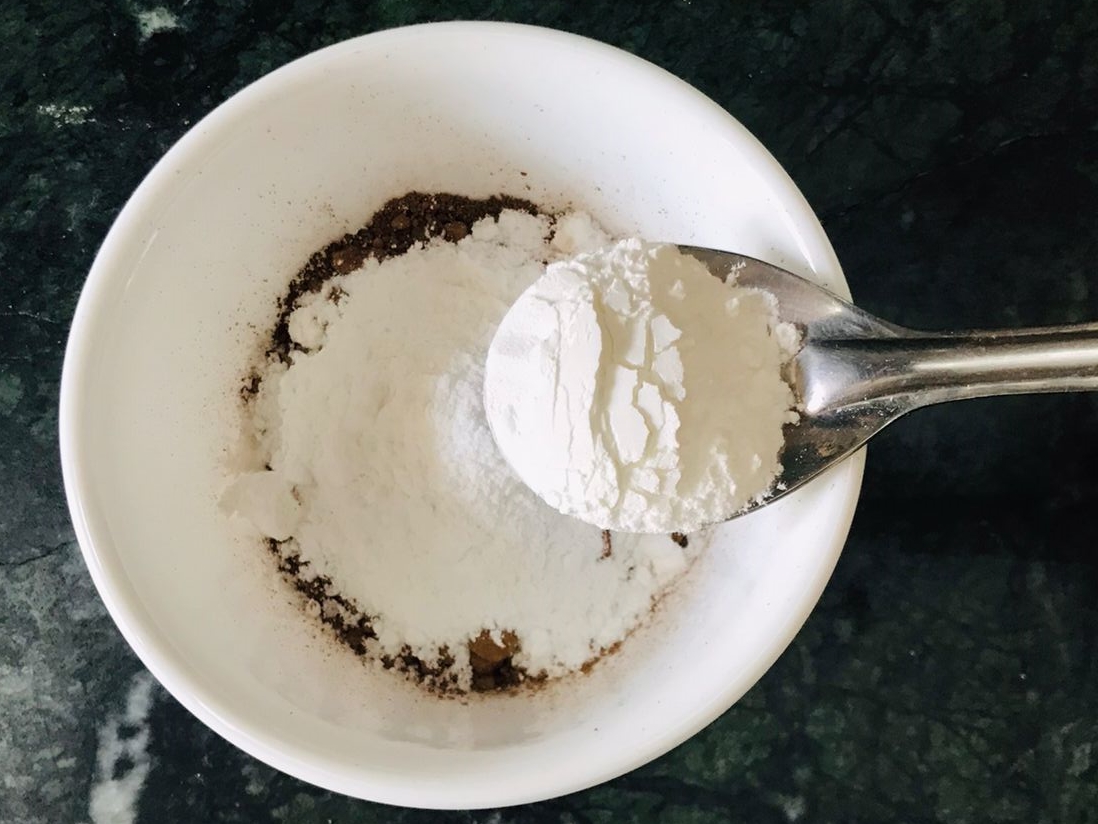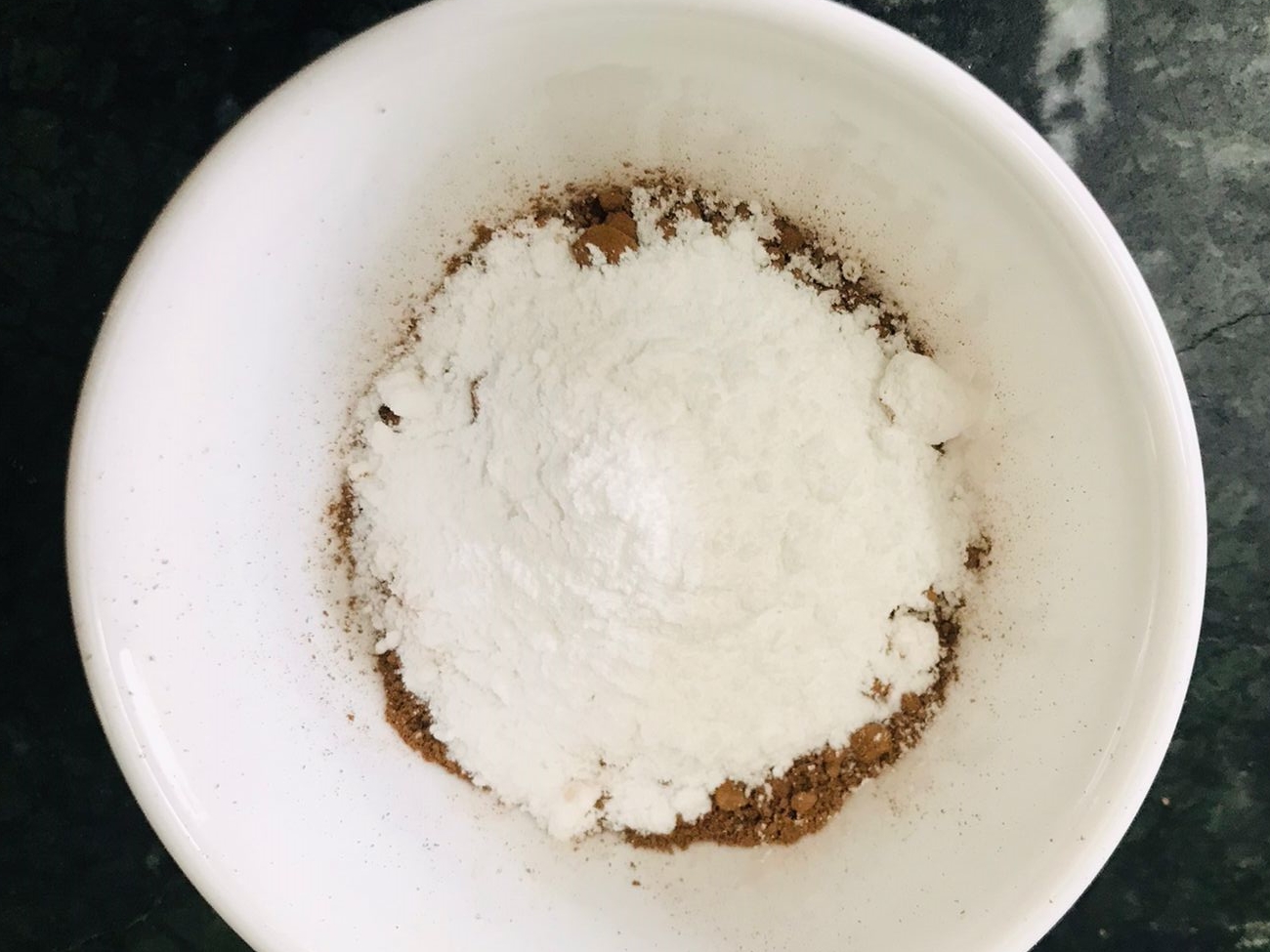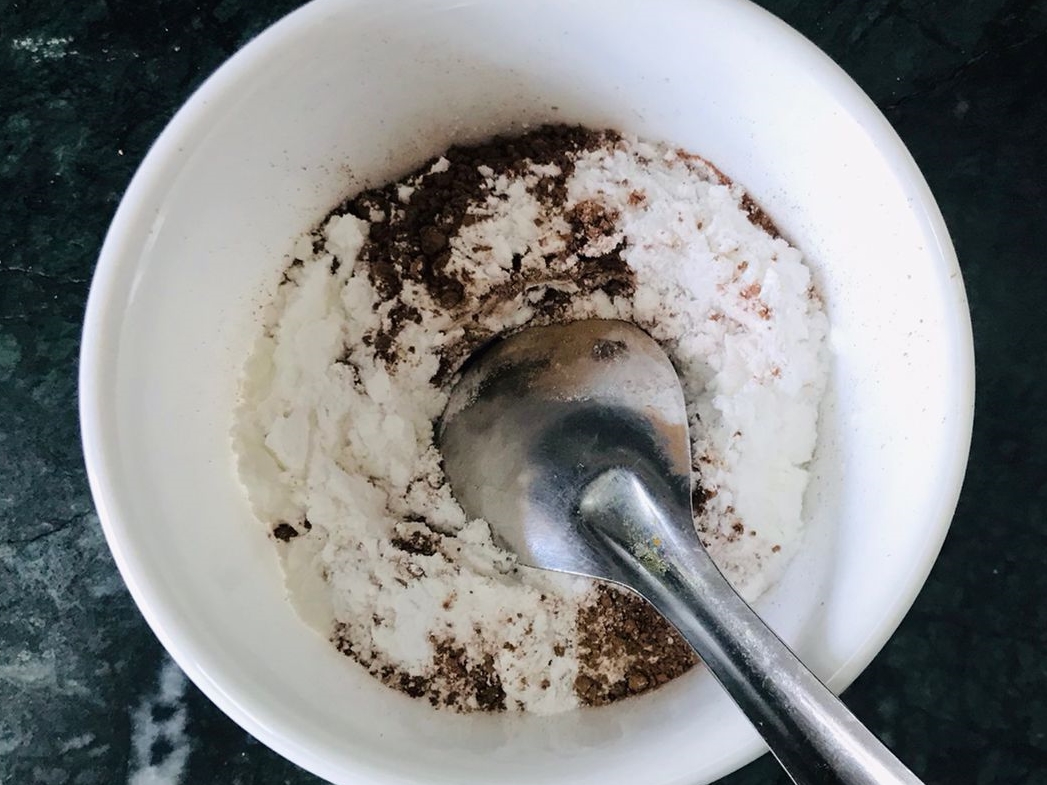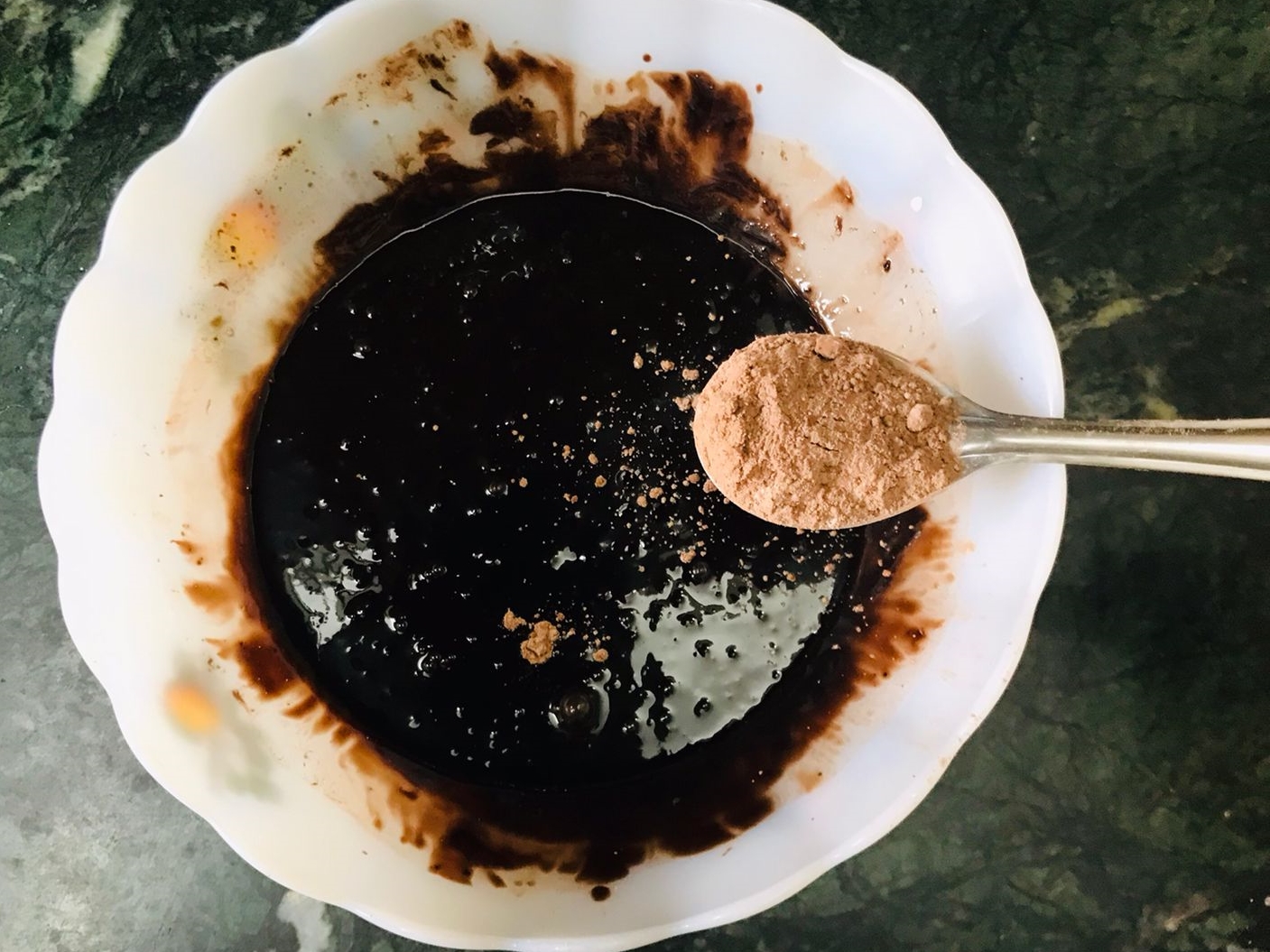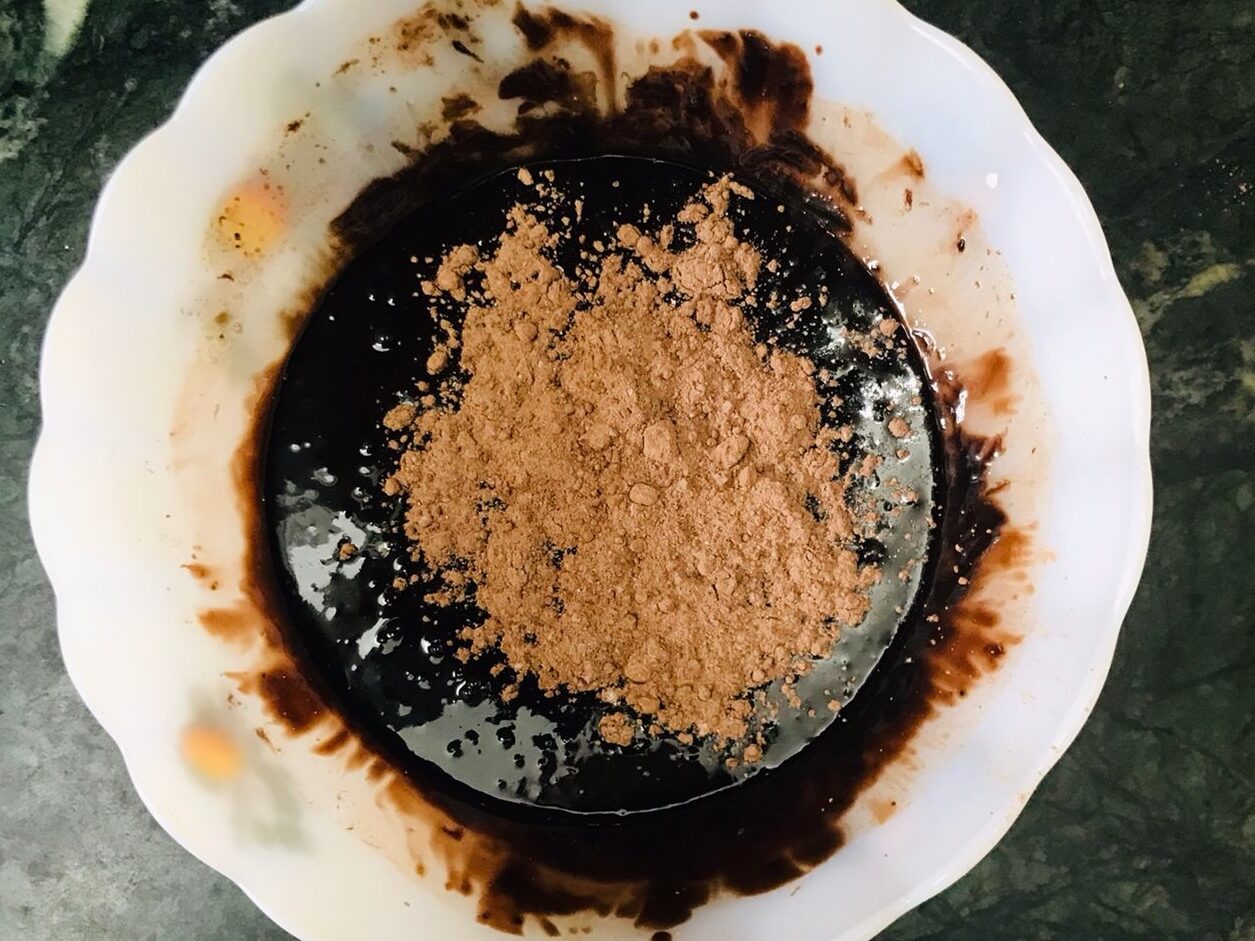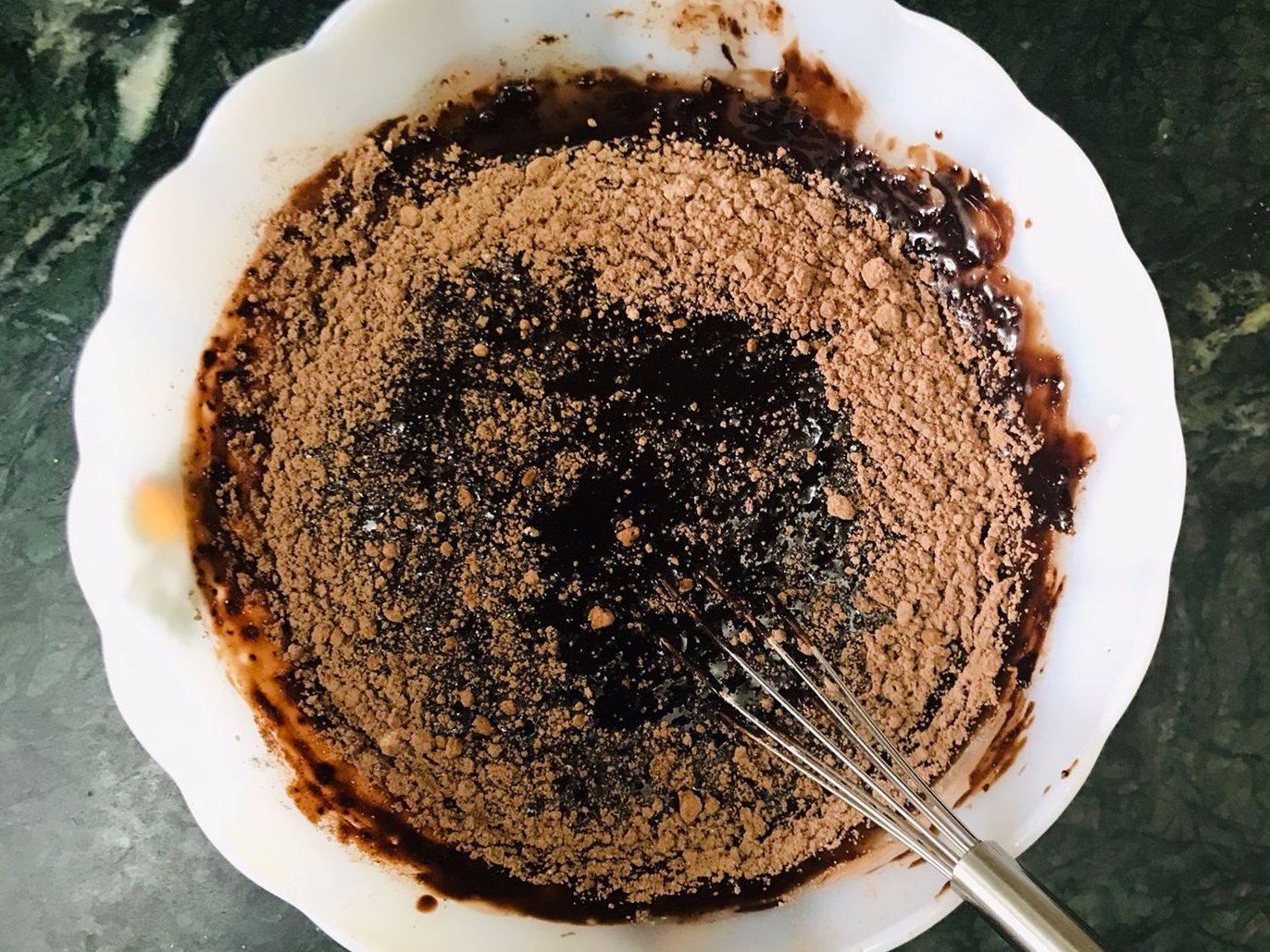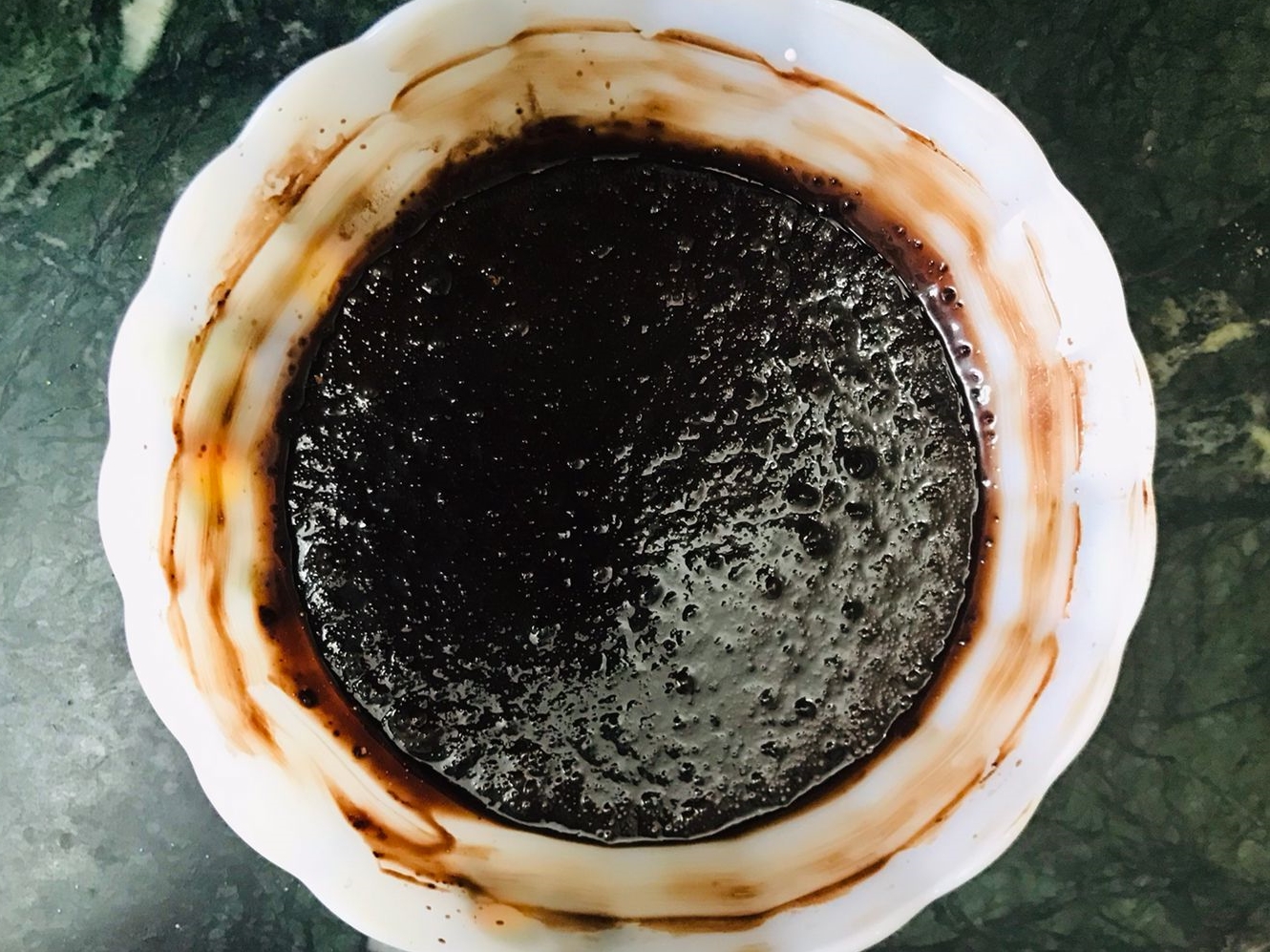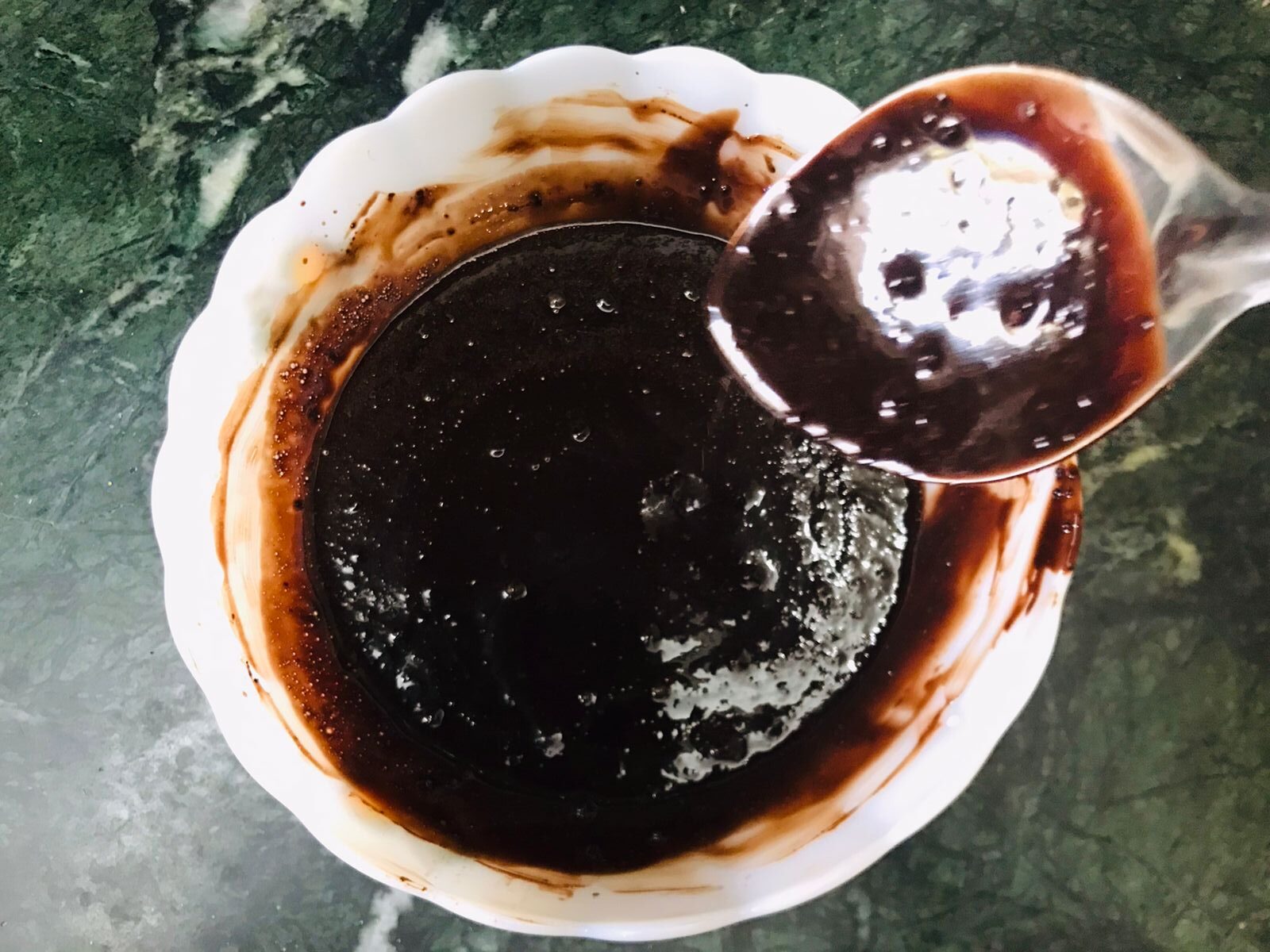 Mix together the cocoa powder, castor sugar and corn flour.
Add this to the chocolate, milk and cream mixture. Mix together everything until well combined.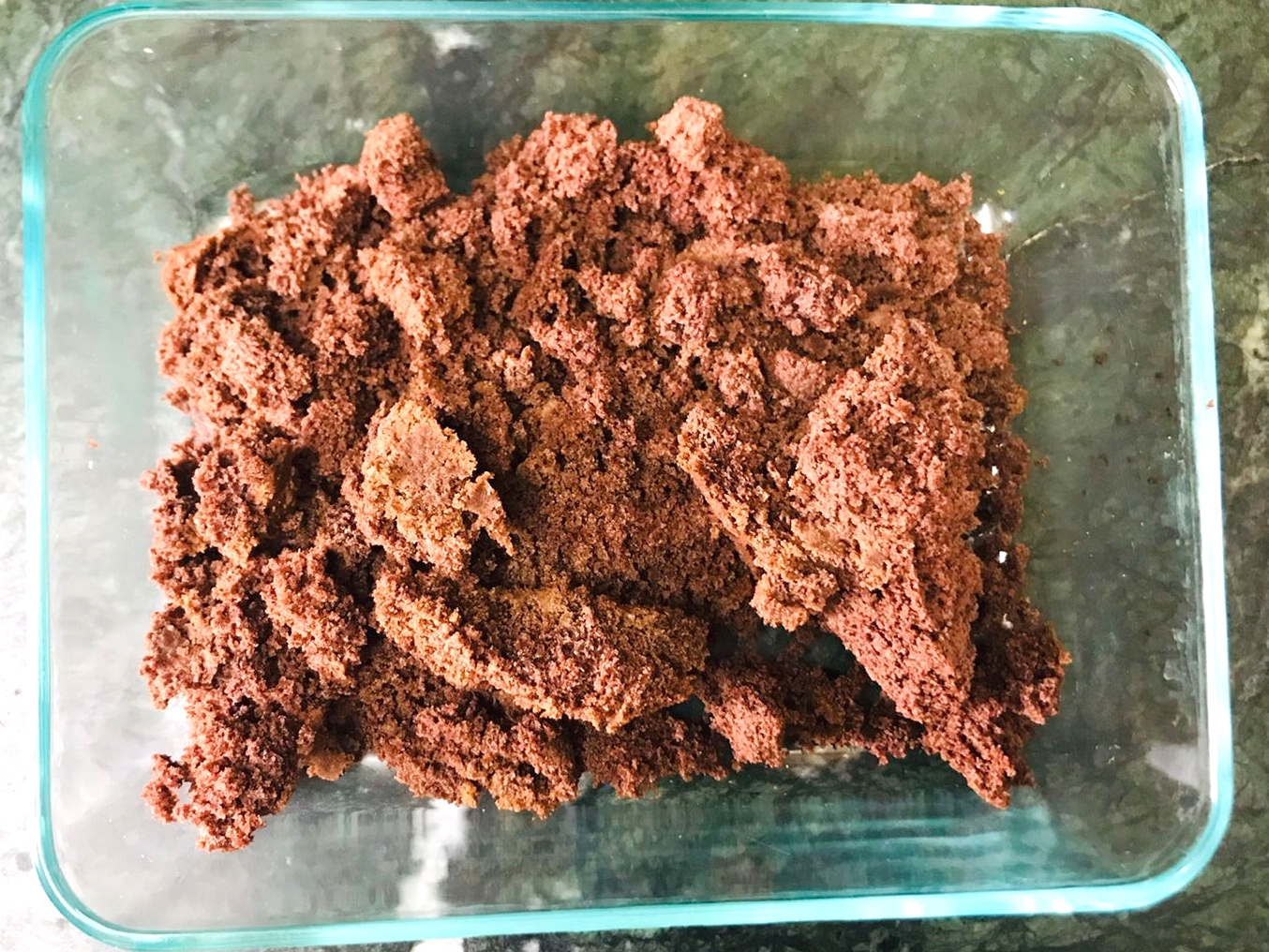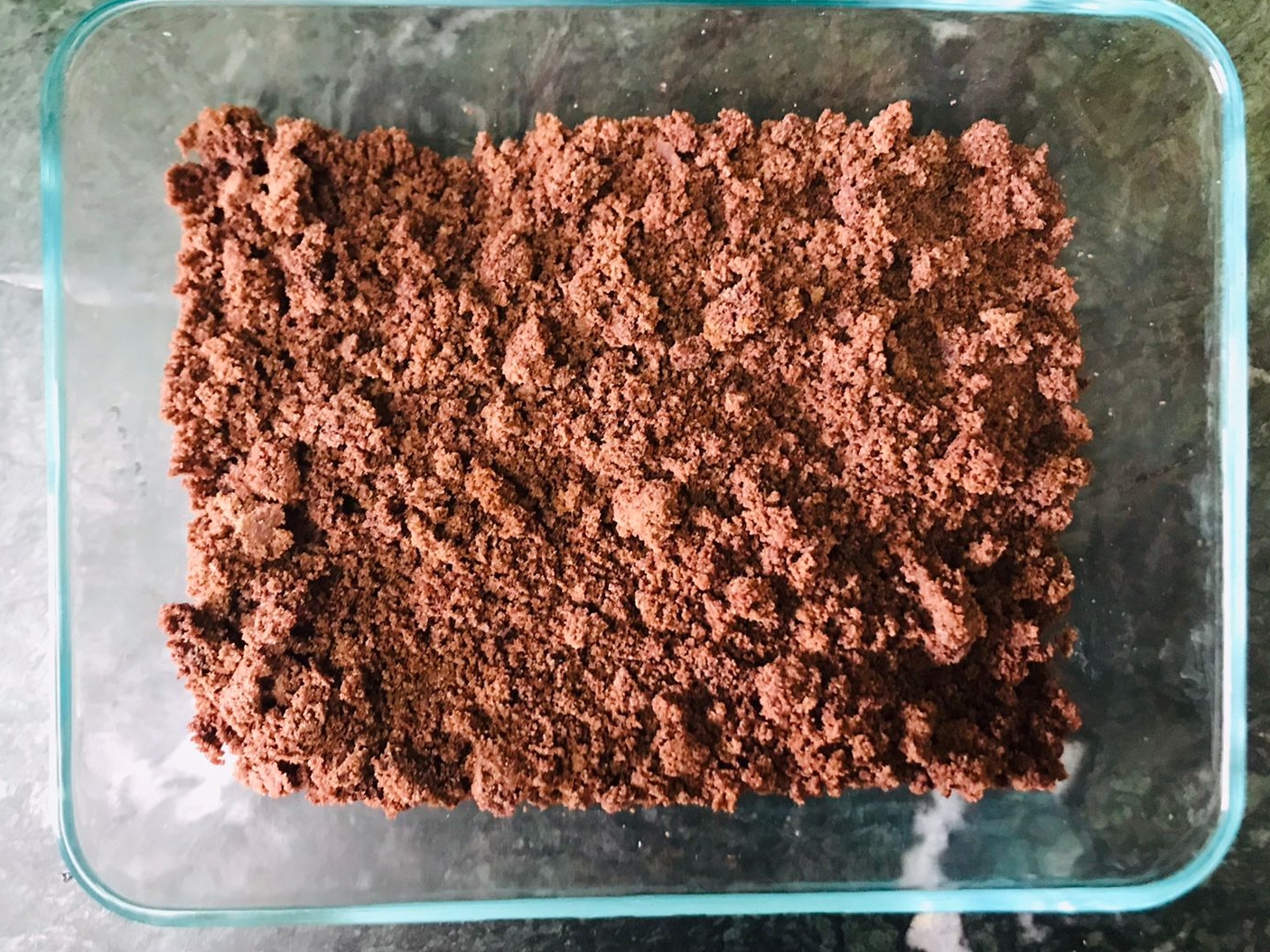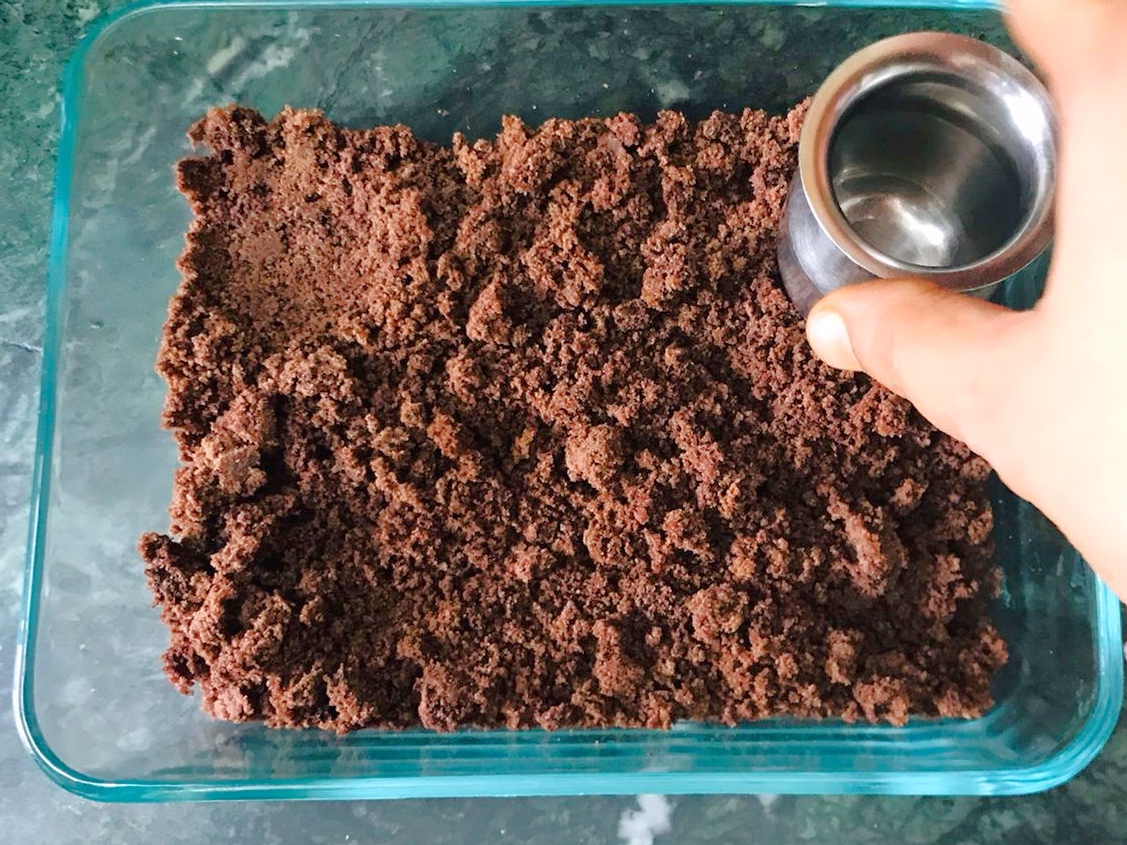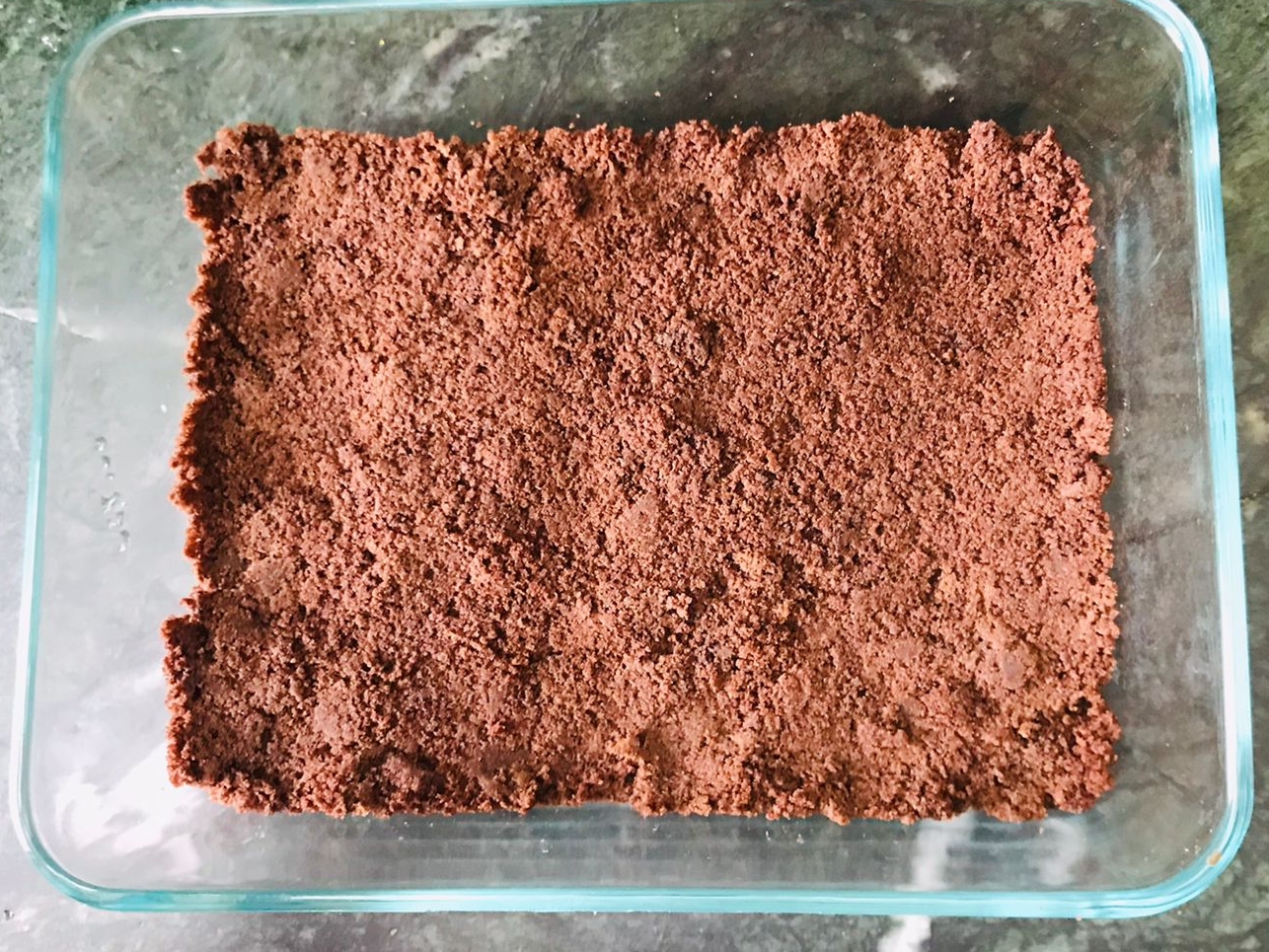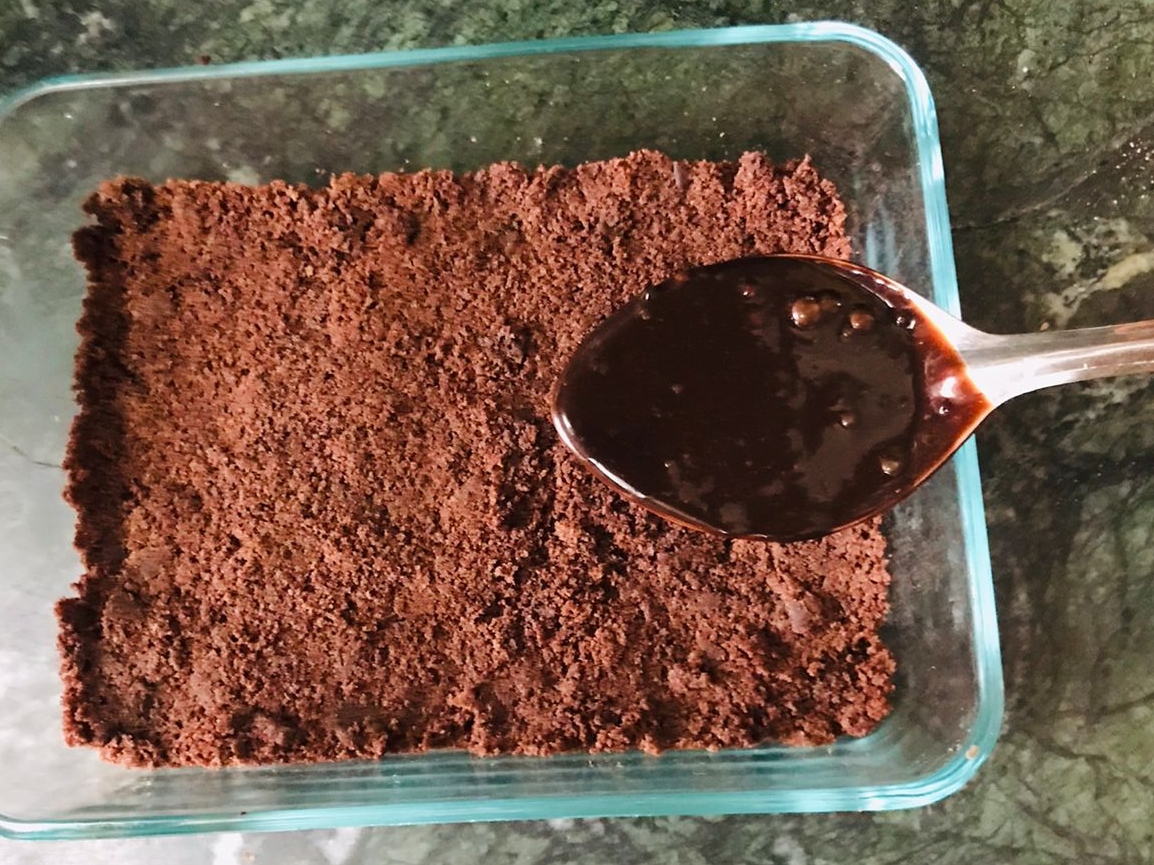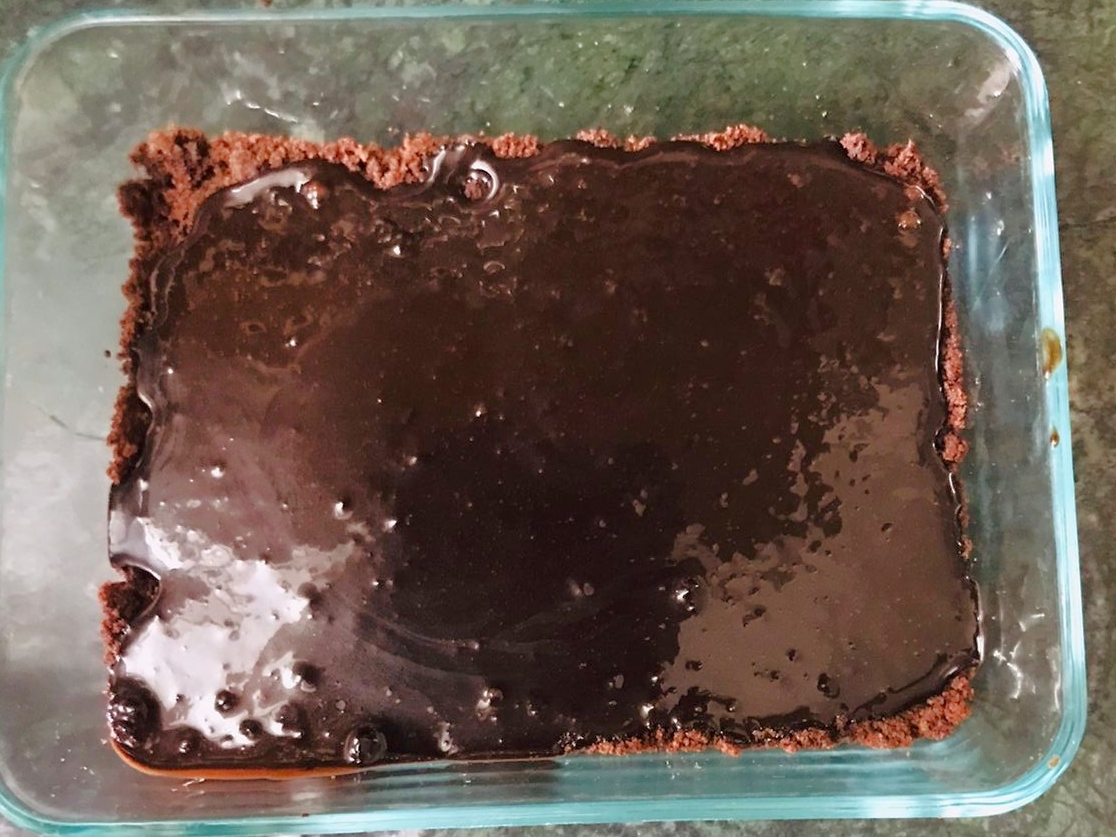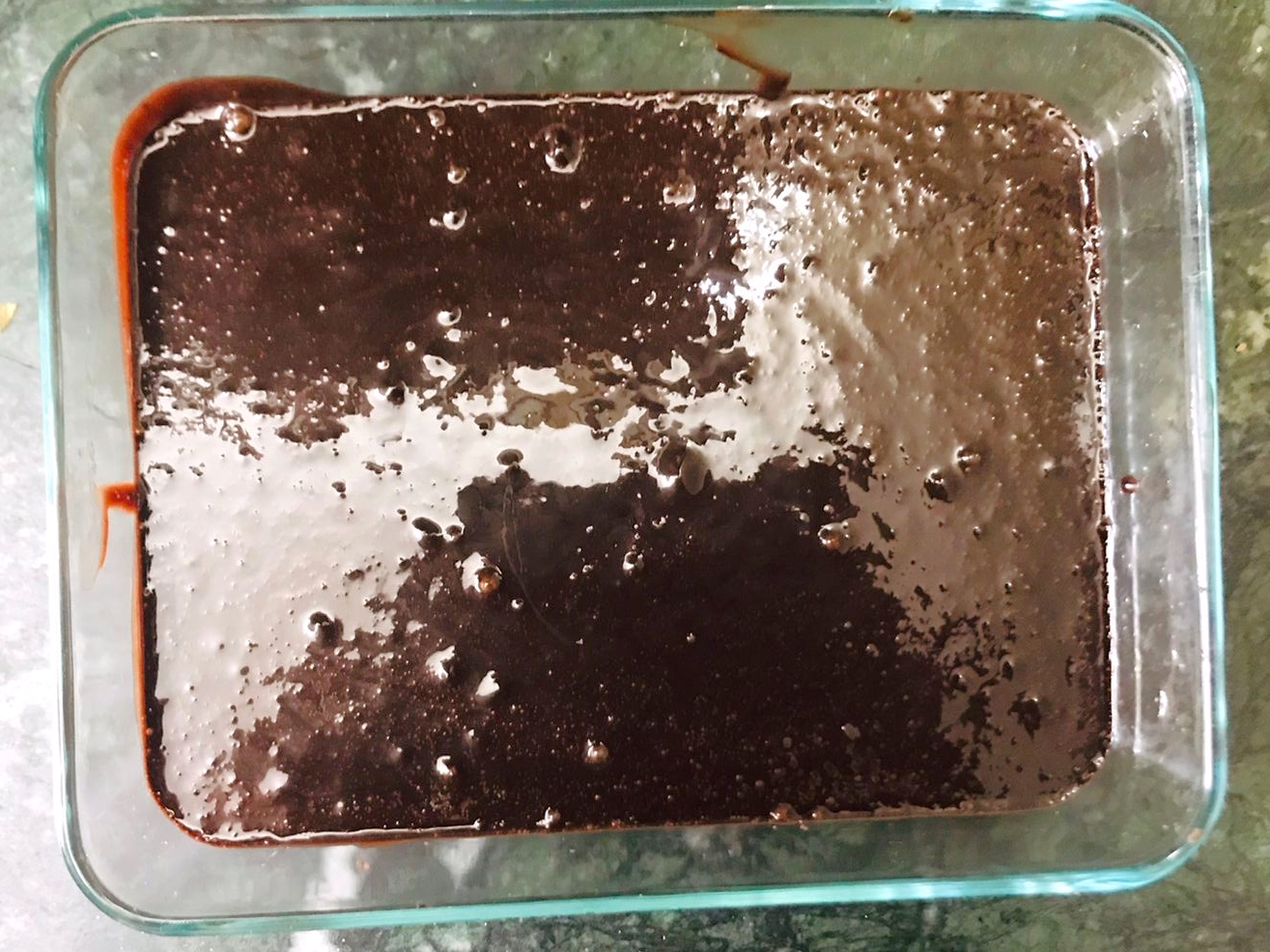 Crumble the cooled chocolate cake in a baking tray and press it firmly down into the base to create an even layer.
Spread the chocolate mix evenly on top.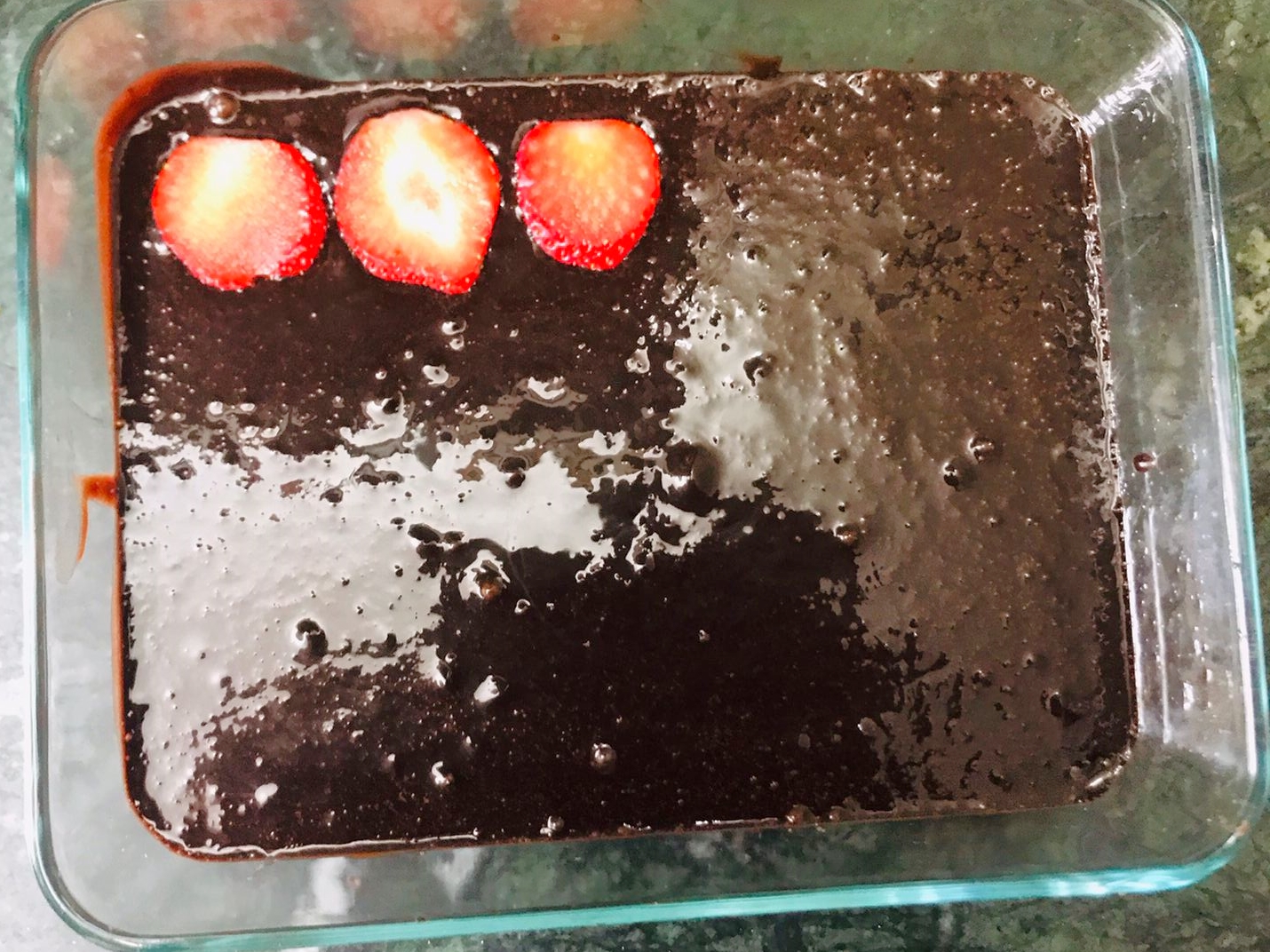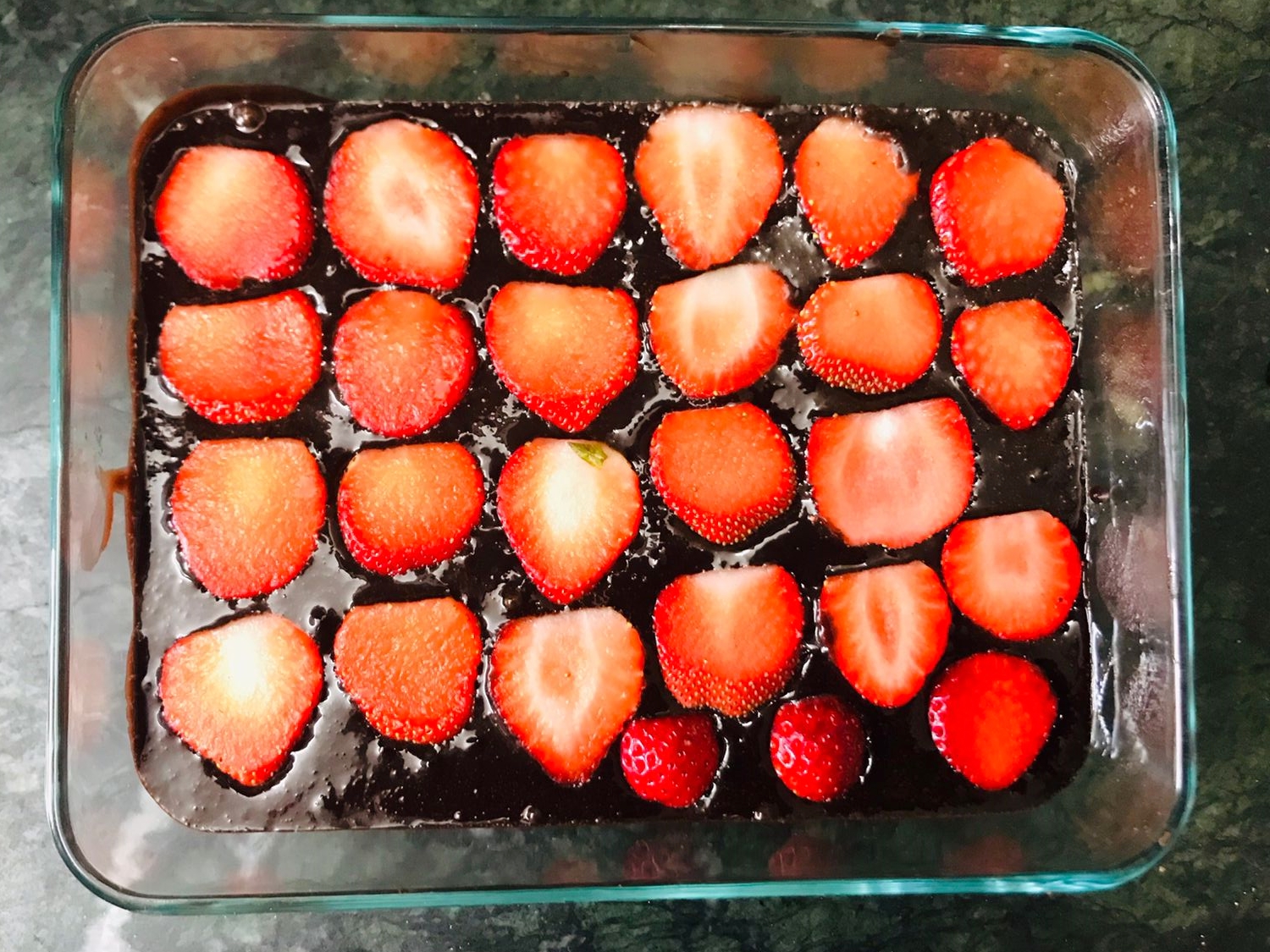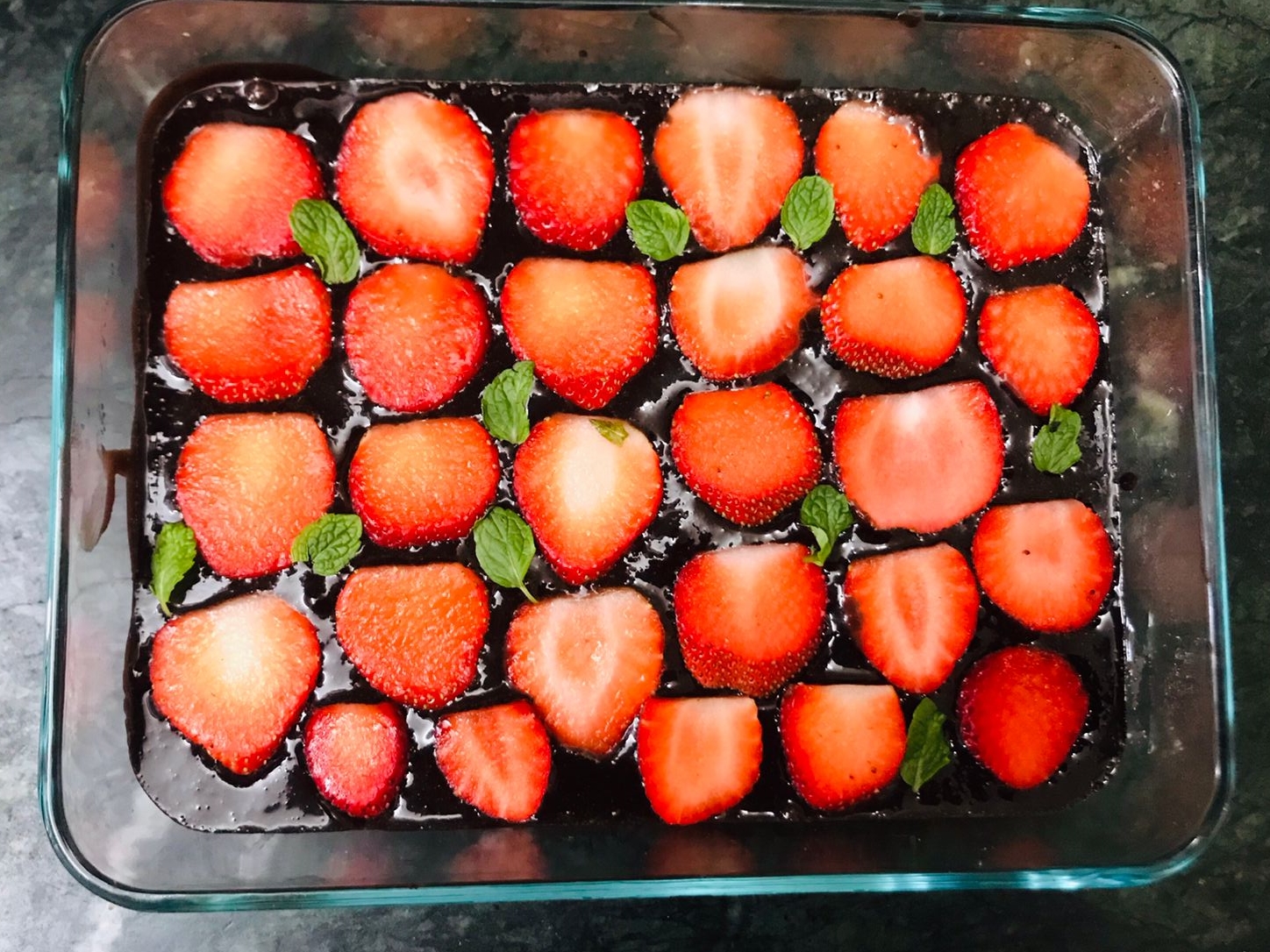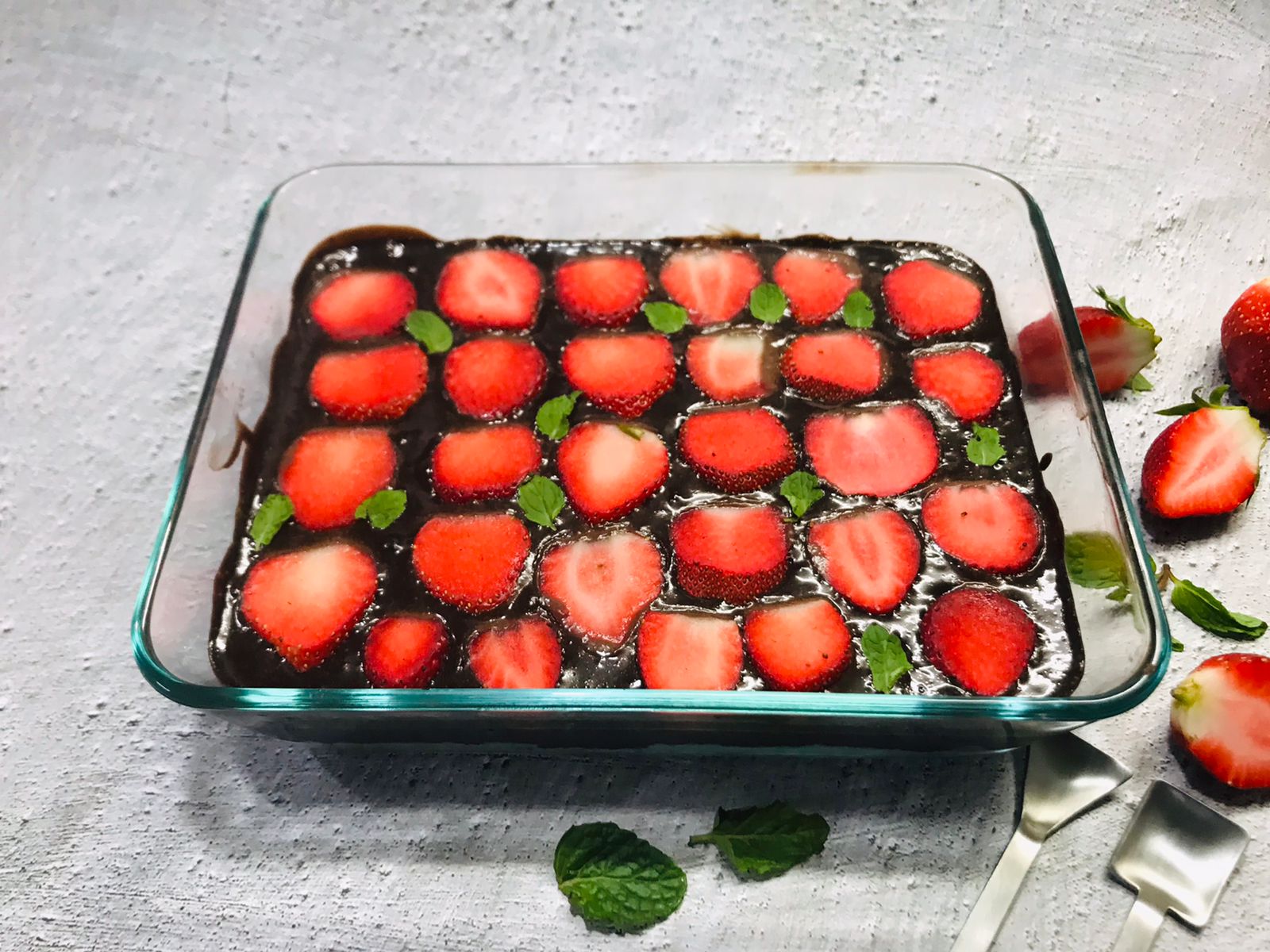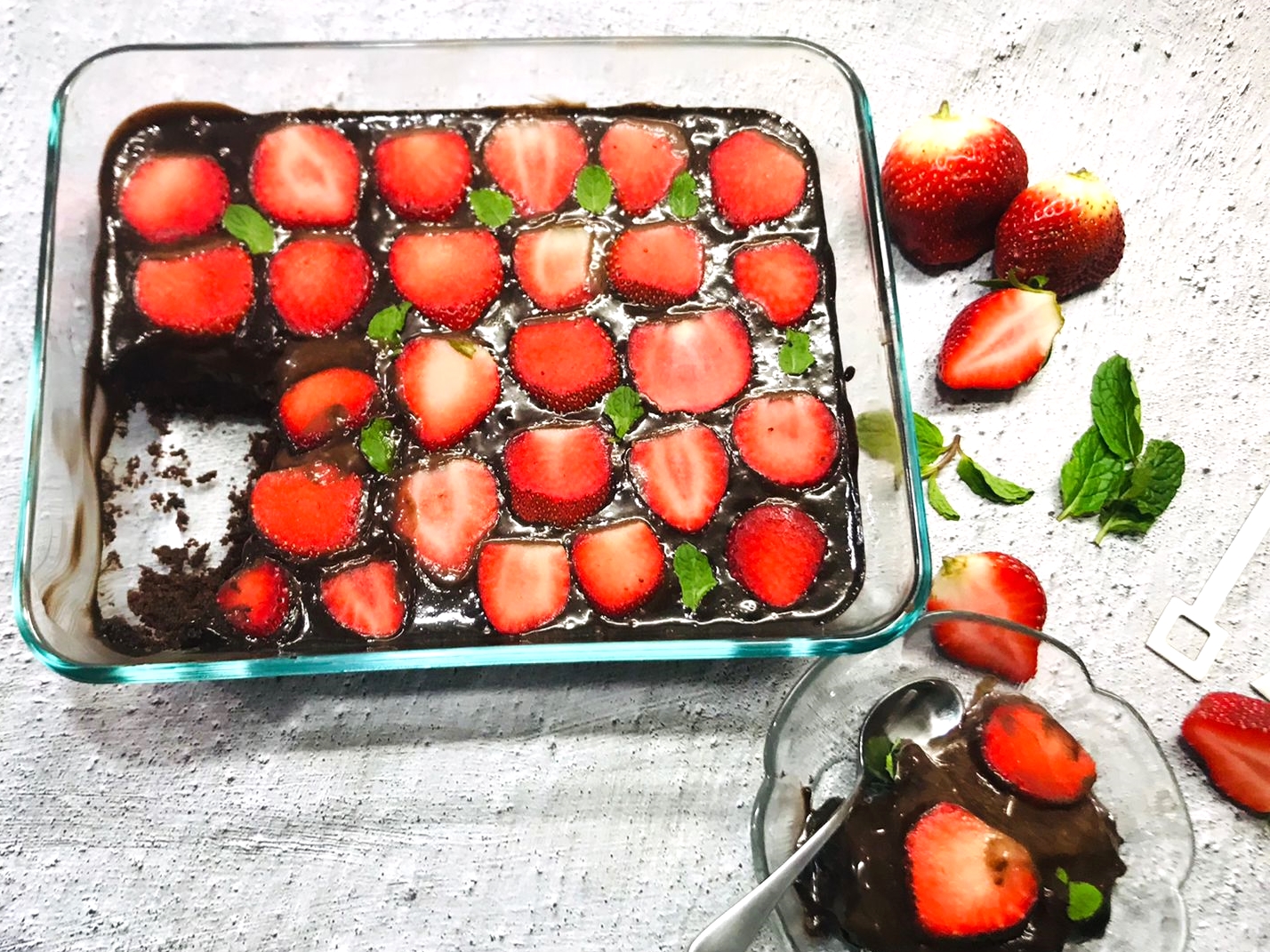 Arrange the strawberry slices and mint leaves on top.
Keep it in the fridge to set for at least 3-4 hours.
Serve cold!