Cheesy Vegetable Pull Apart Bread
Cheesy Vegetable Pull Apart Bread is a super easy, delicious recipe of bread rolls stuffed with lightly seasoned vegetables, topped with cheese and baked until golden and crispy.
I love experimenting and always trying simple and quick recipes loaded with vegetables for my children. If you love pull apart bread, if you love cheese, if you love Italian Pizza flavours, then this is the recipe for you! Basically, this is my dream pull apart bread snack. This is a carb lover's dream! If I am going to indulge, then it better be worth it!
This Cheesy Pull-Apart Bread starts off with delicious bread rolls. Deep diagonal cuts are made into the bread roll so the vegetable cheesy filling can seep into all of the cracks. It is then topped with mozzarella, herbs and chilli flakes and baked until golden and crispy. This Cheesy Vegetable Pull Apart Bread is loaded with vegetables and cheesy.
Other recipes you might like are Ladi Pav, Instant Masala Bread Idli, Yogurt Bread, Pizza Puff, Open Face Veggie Sandwich, Masala Cheese Toast and Pocket Corn Cheese Toastie
Ingredients
2 tablespoons finely chopped onions
2 tablespoons finely chopped green pepper
2 tablespoons finely chopped yellow pepper
2 tablespoons finely chopped red pepper
1/3 cup boiled corn kernels
2 tablespoons deseeded finely chopped tomatoes
1 tablespoon finely chopped basil leaves
2 tablespoon pizza/pasta sauce
2 tablespoons mayonnaise
1 tablespoon tomato ketchup
1 teaspoon white pepper
2 teaspoons red chilli flakes
2 teaspoons oregano
½ teaspoon salt
6 bread rolls
½ cup grated mozzarella cheese
Directions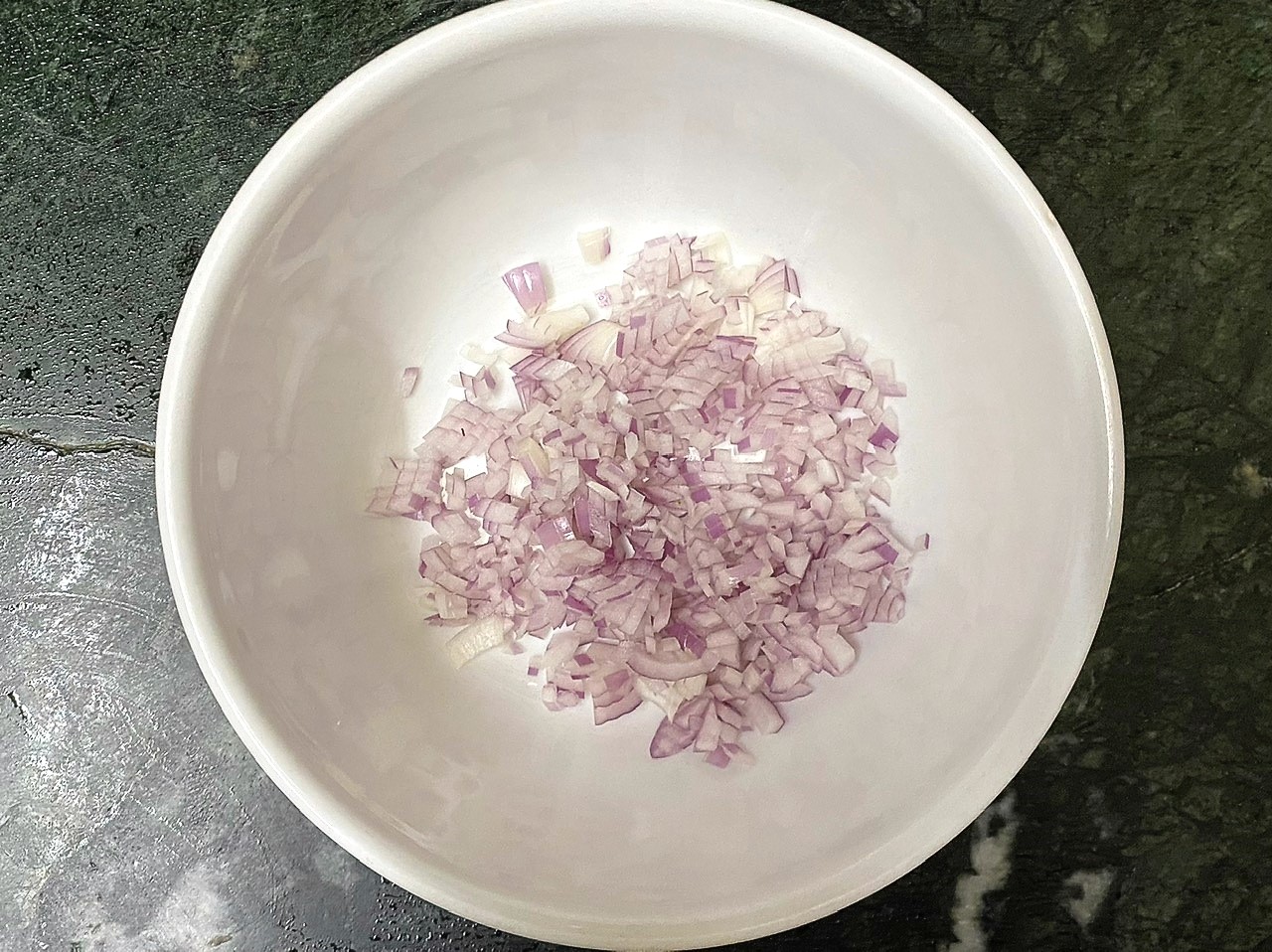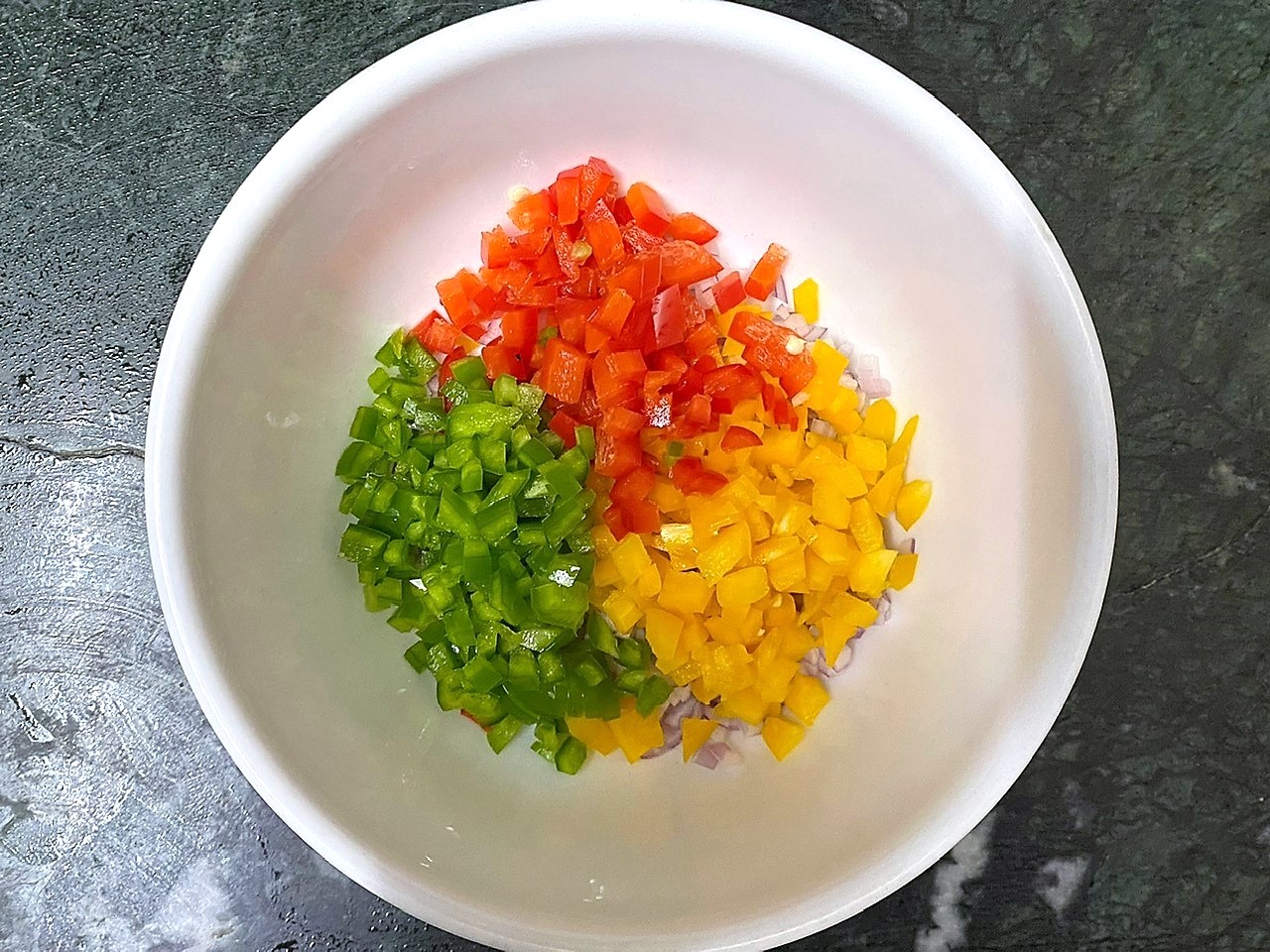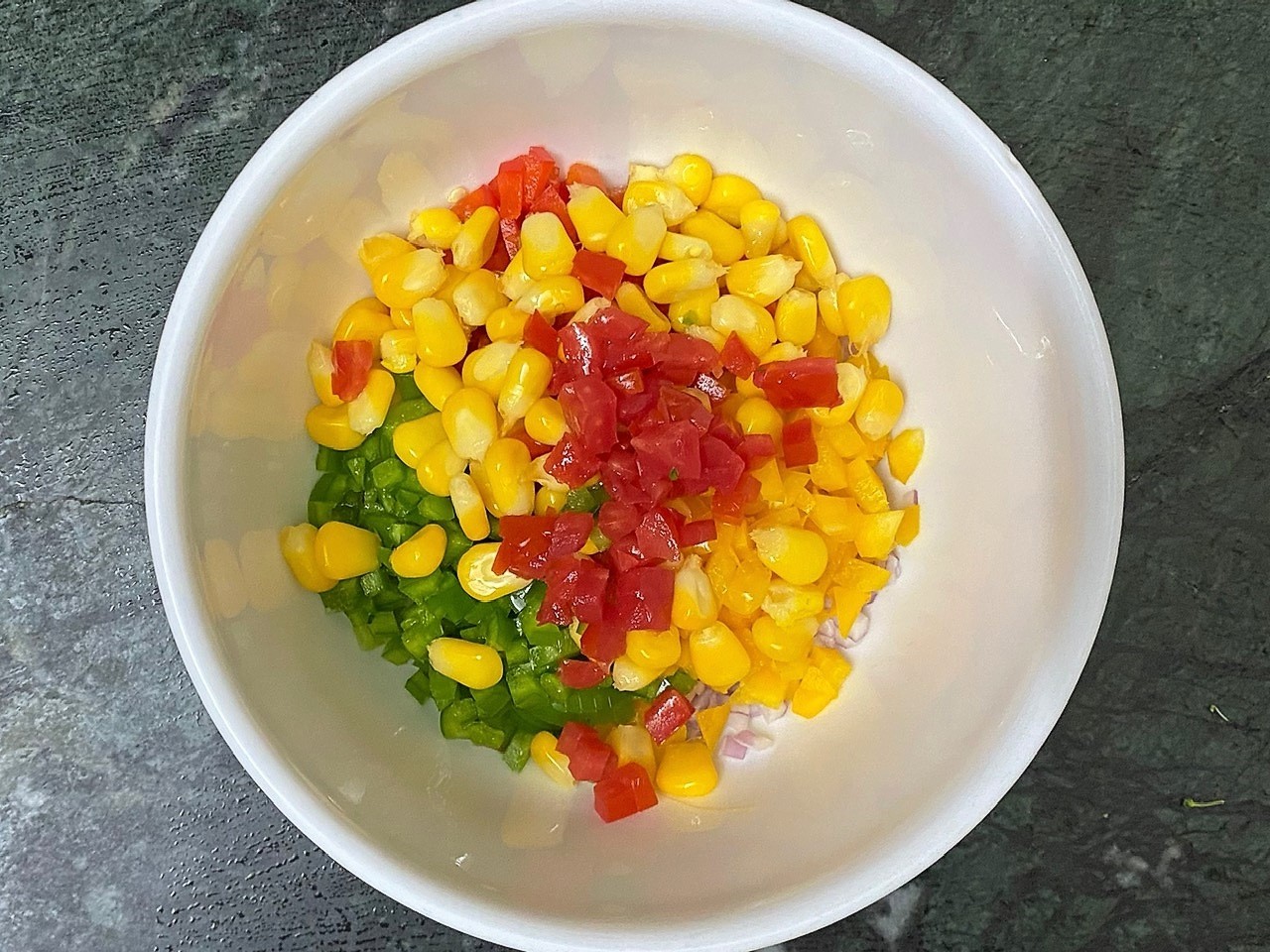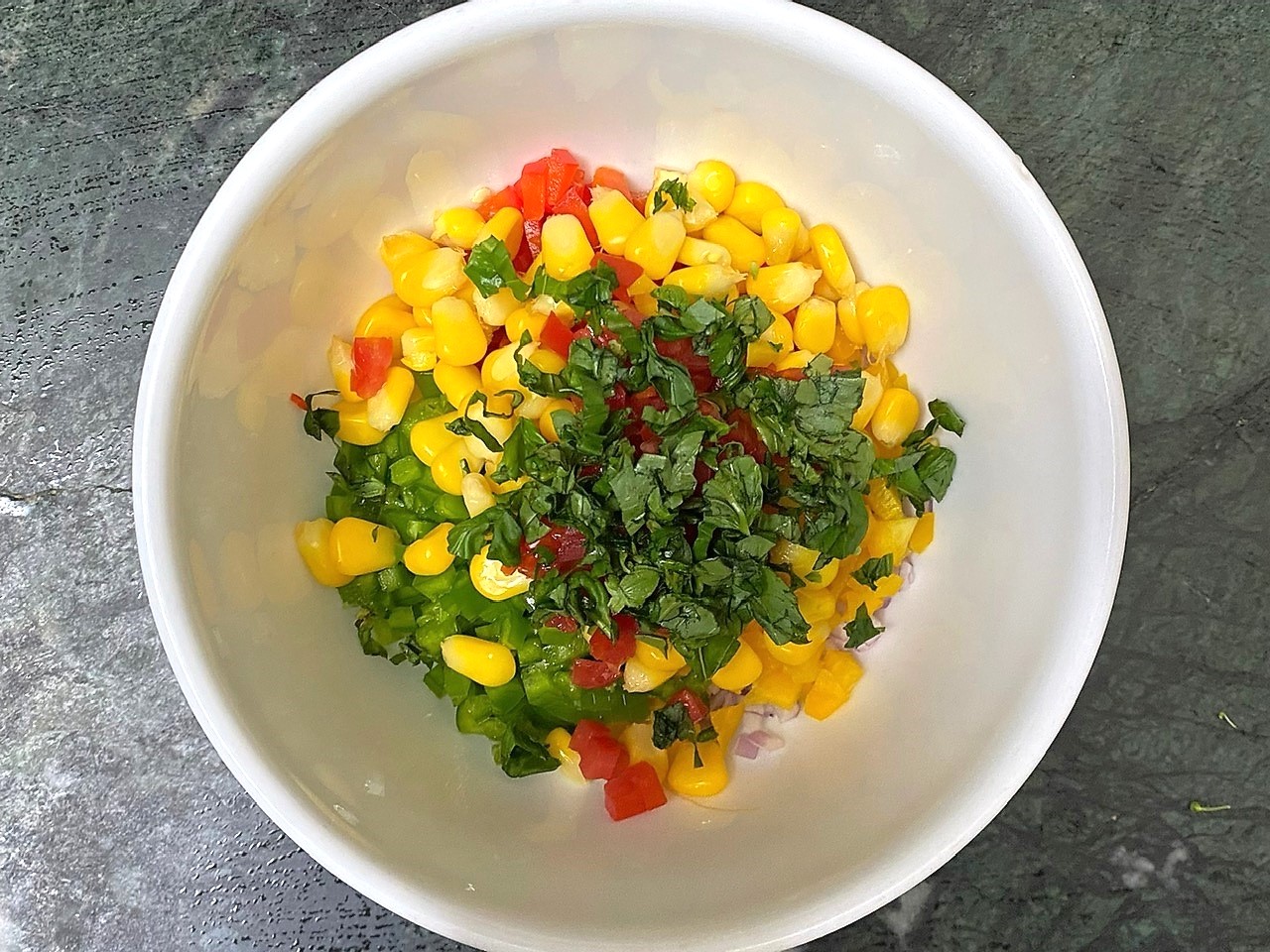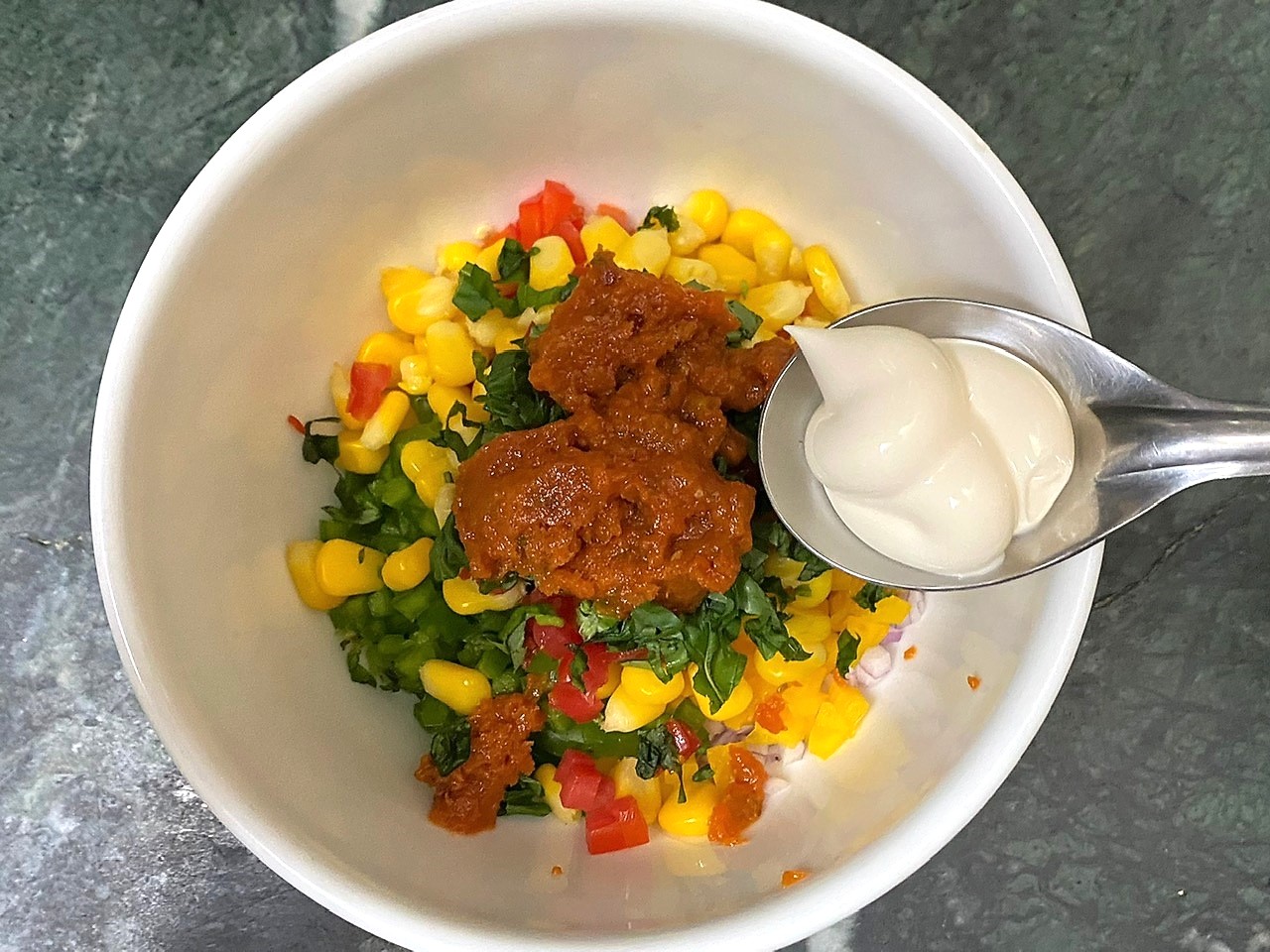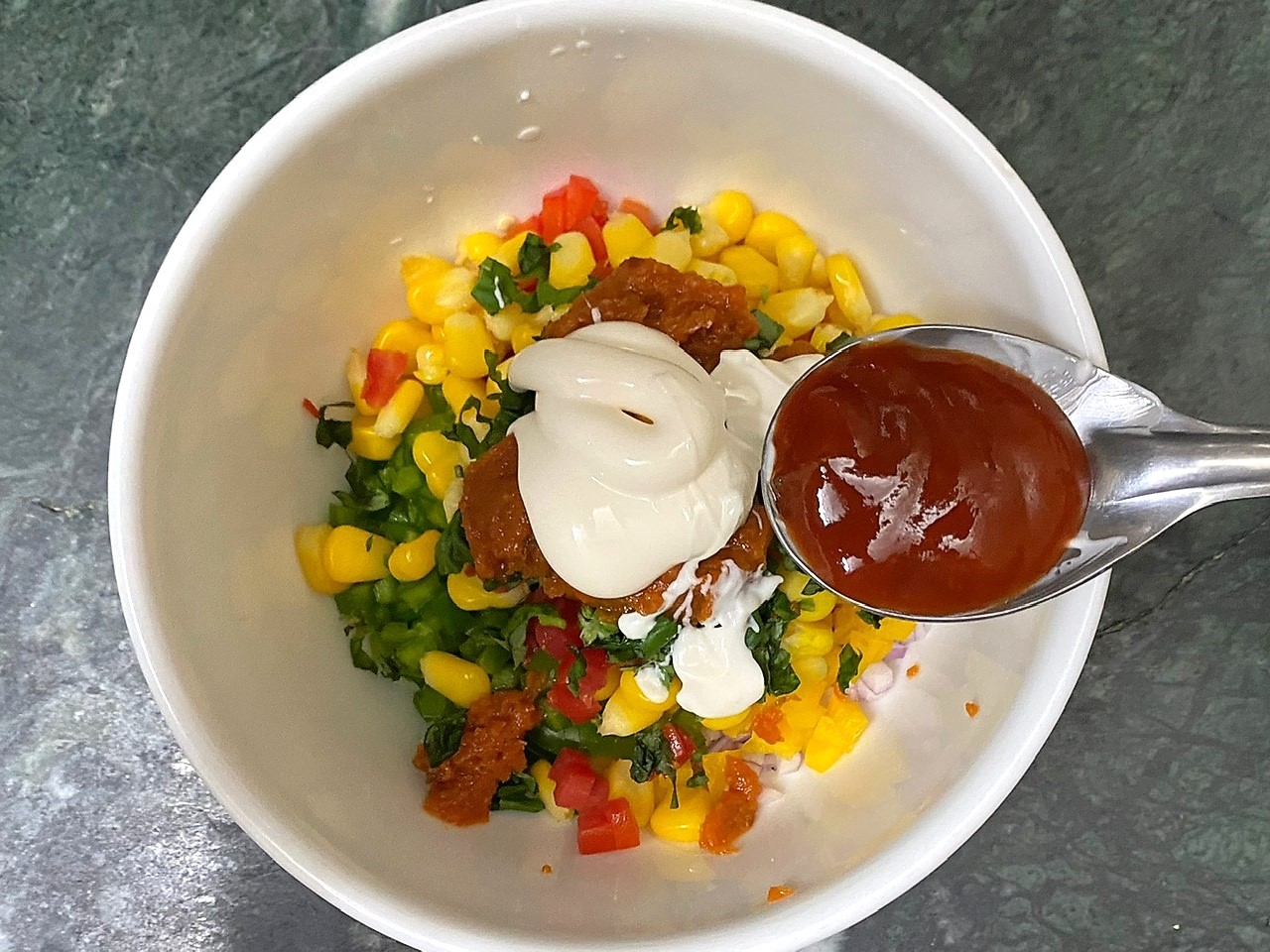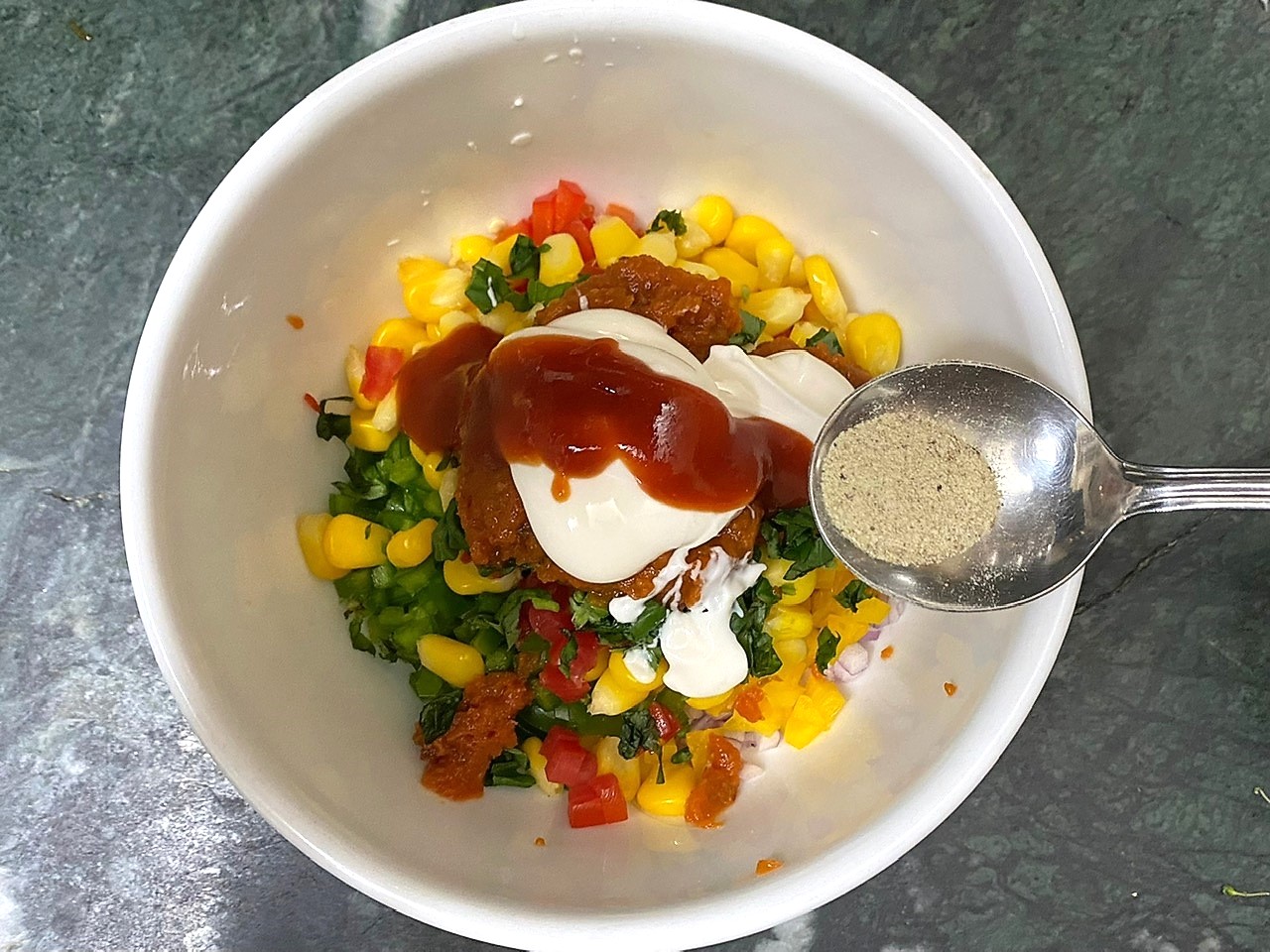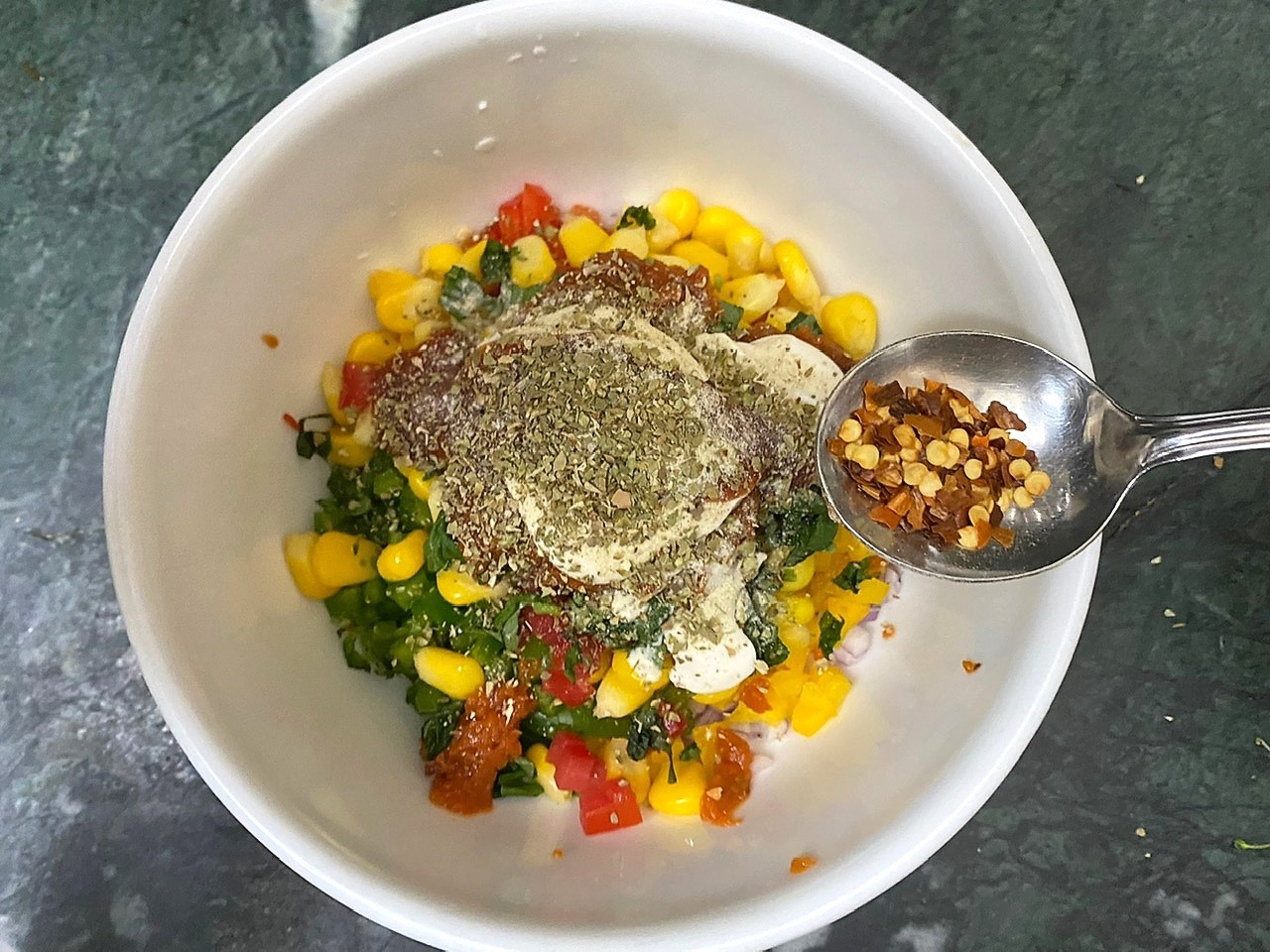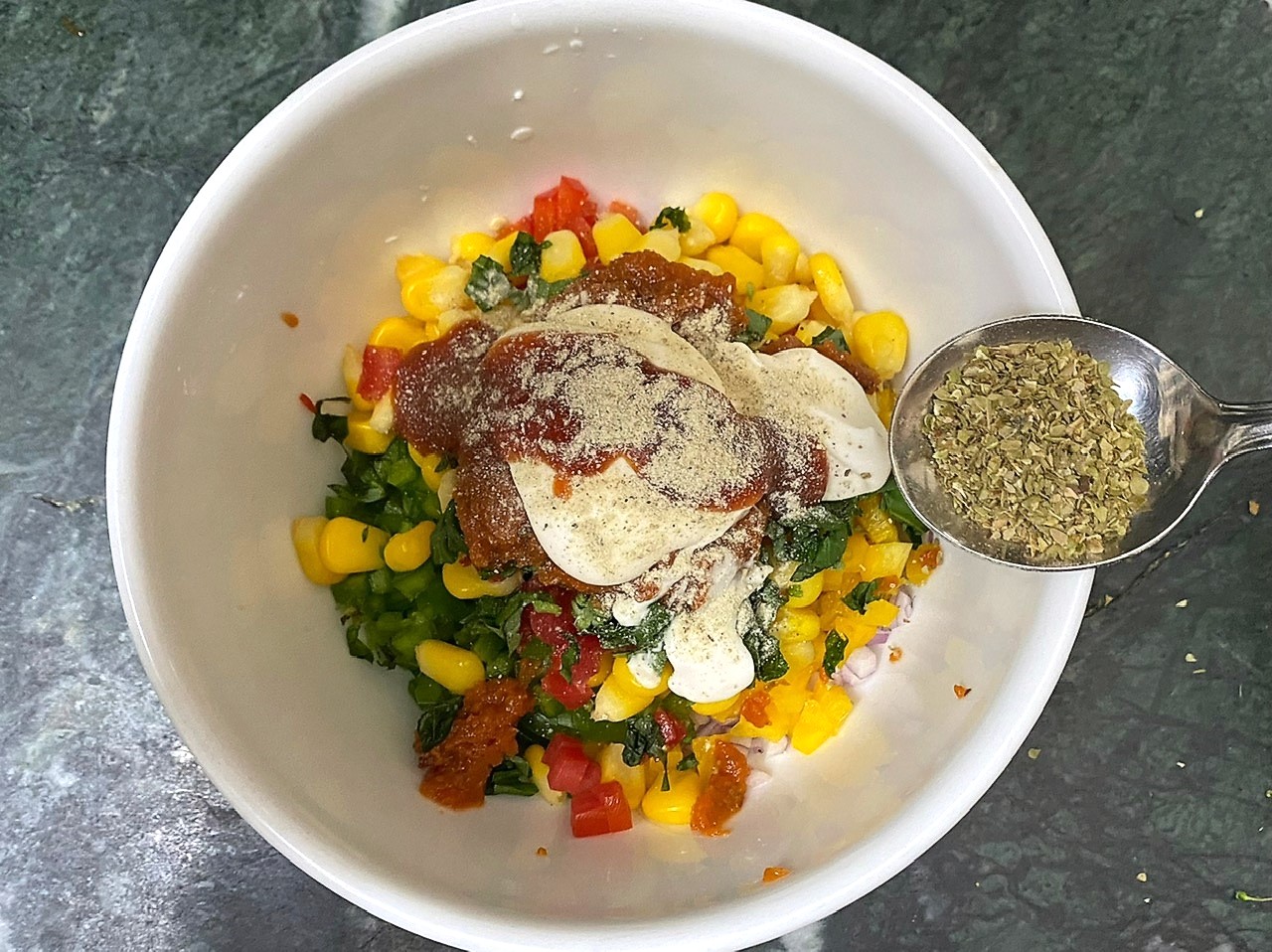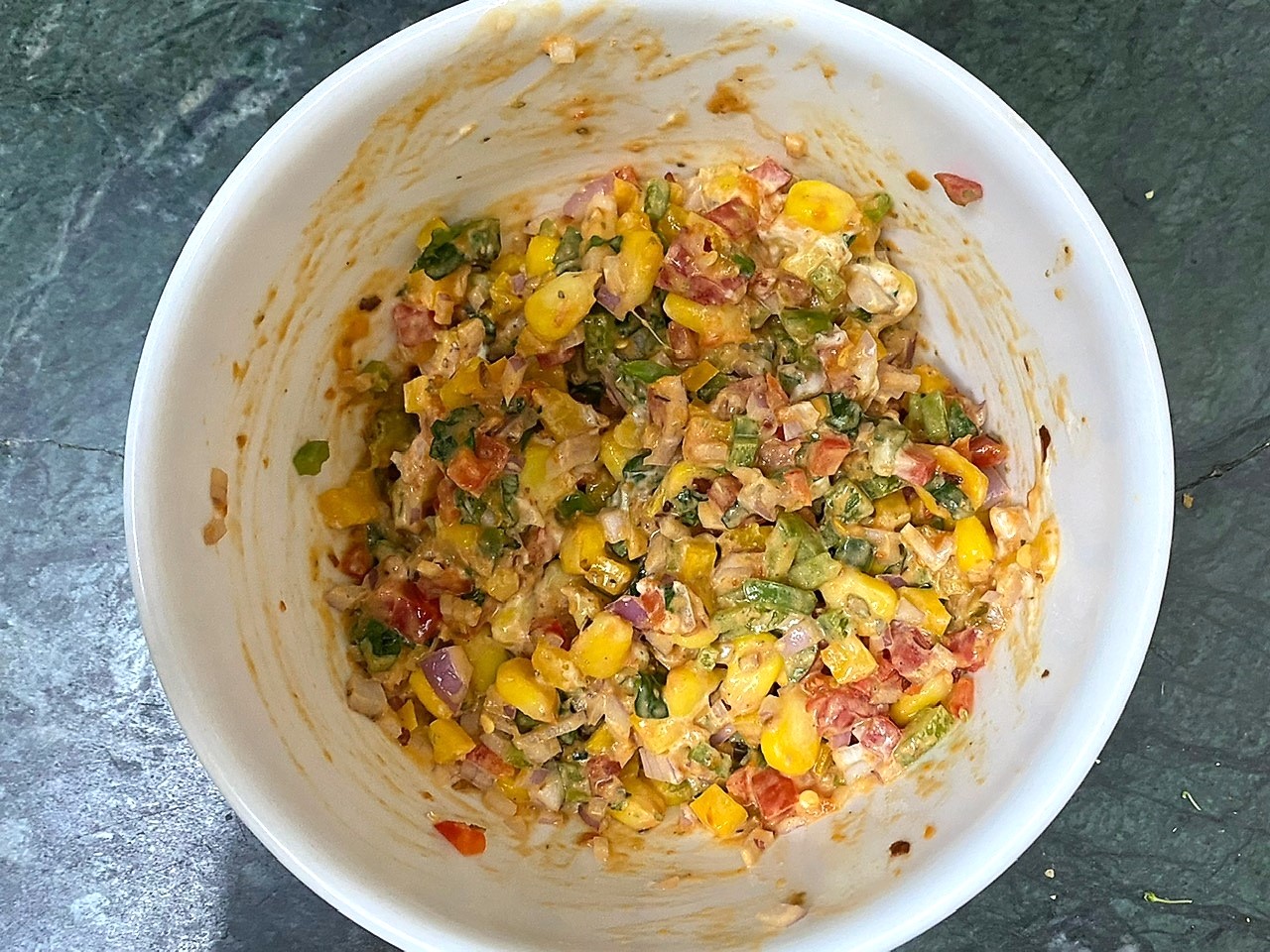 In a bowl mix together onions, peppers, corn, tomatoes, basil leaves, pizza/ pasta sauce, mayonnaise, tomato ketchup, white pepper, 1 teaspoon oregano, 1 teaspoon red chilli flakes and salt.
Mix until well combined. Keep it aside.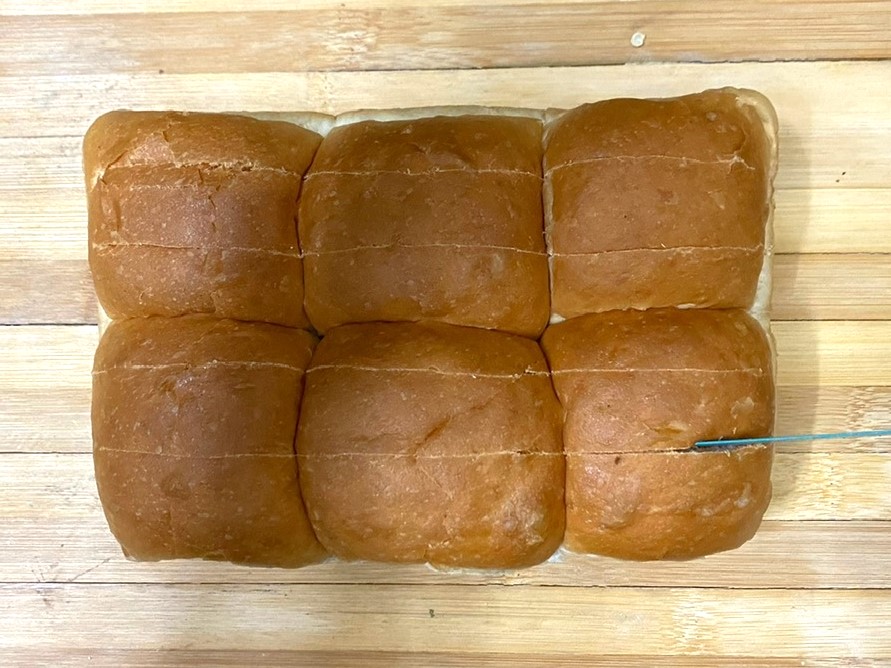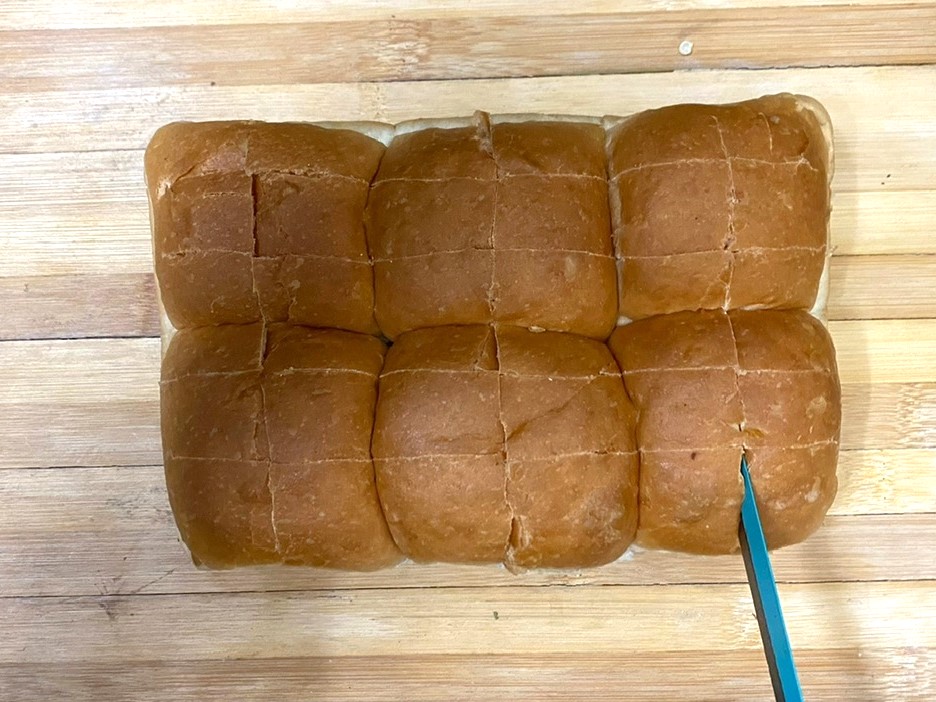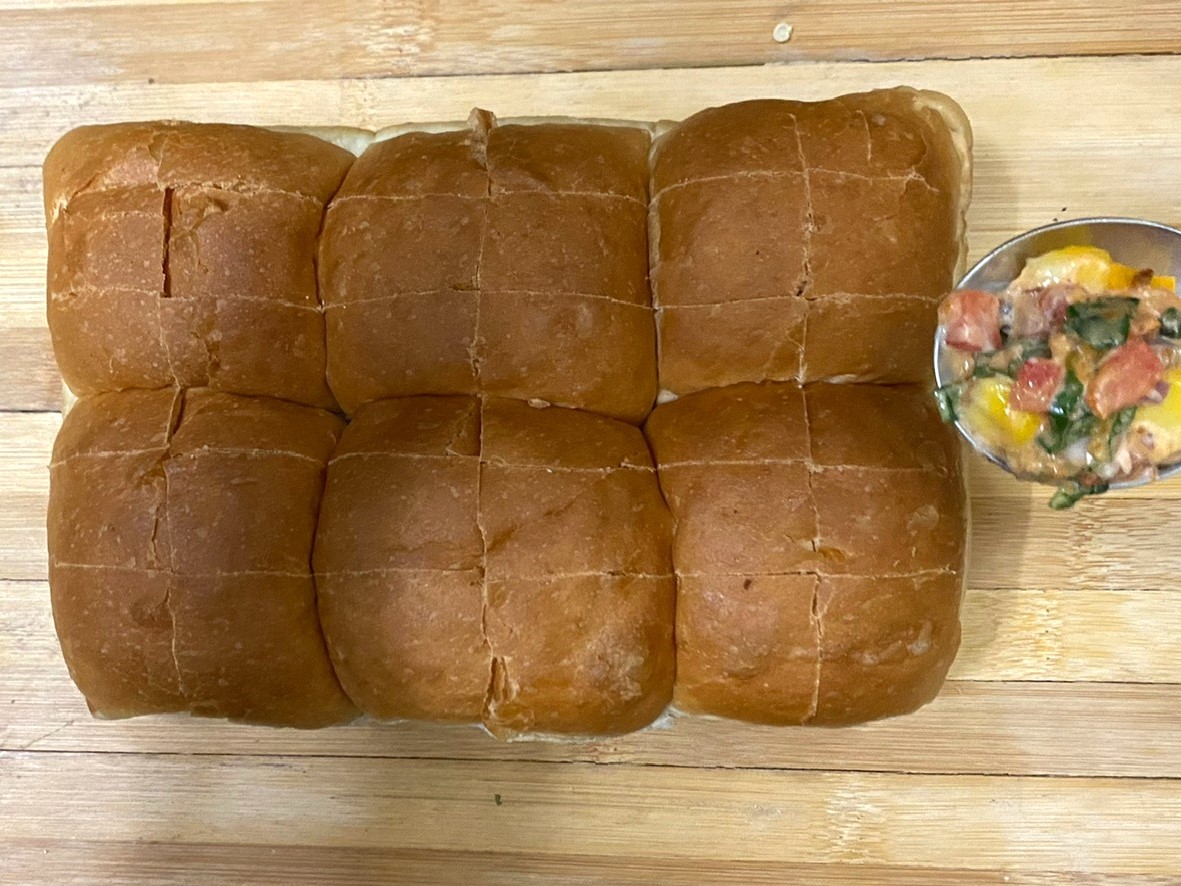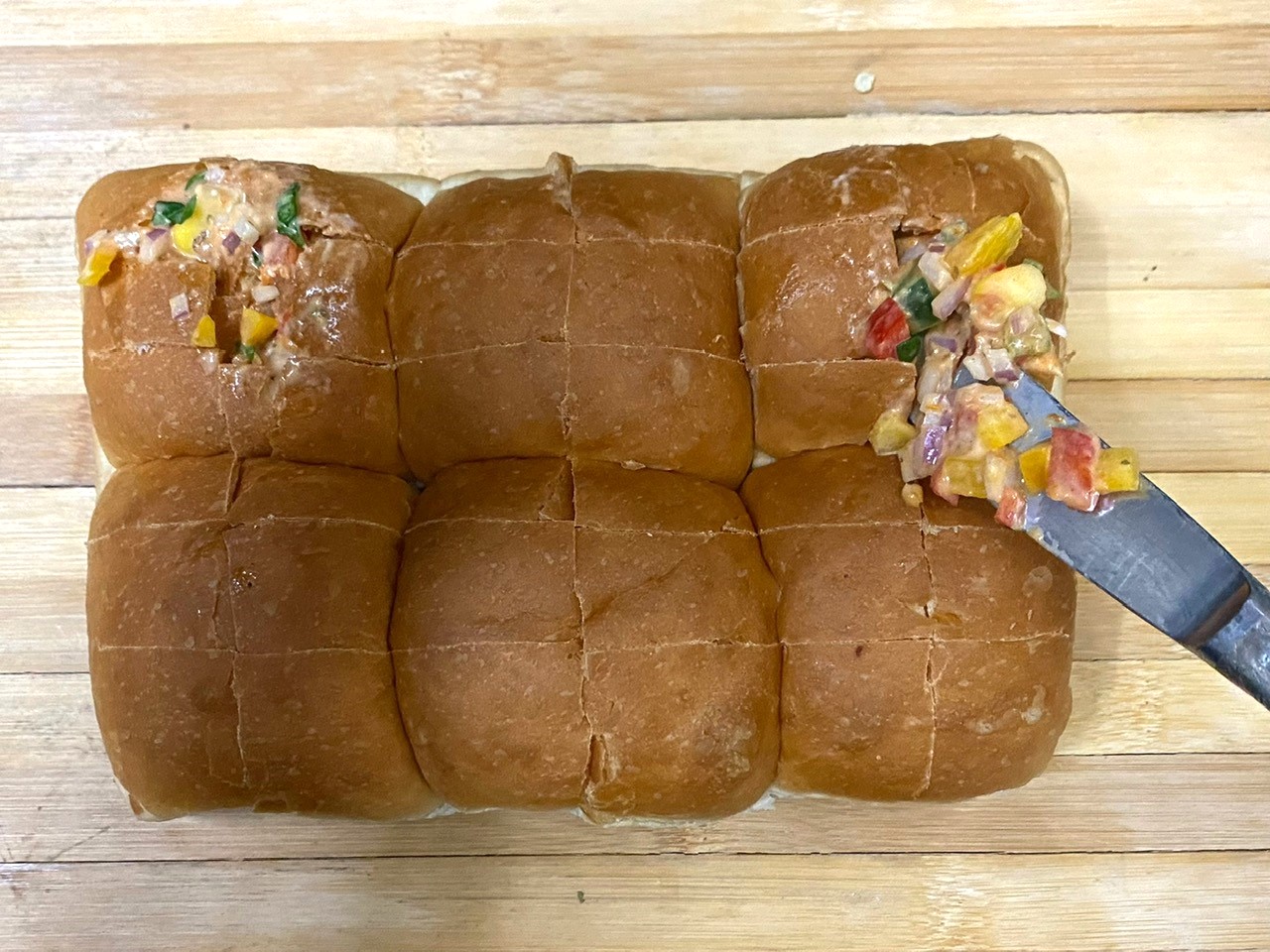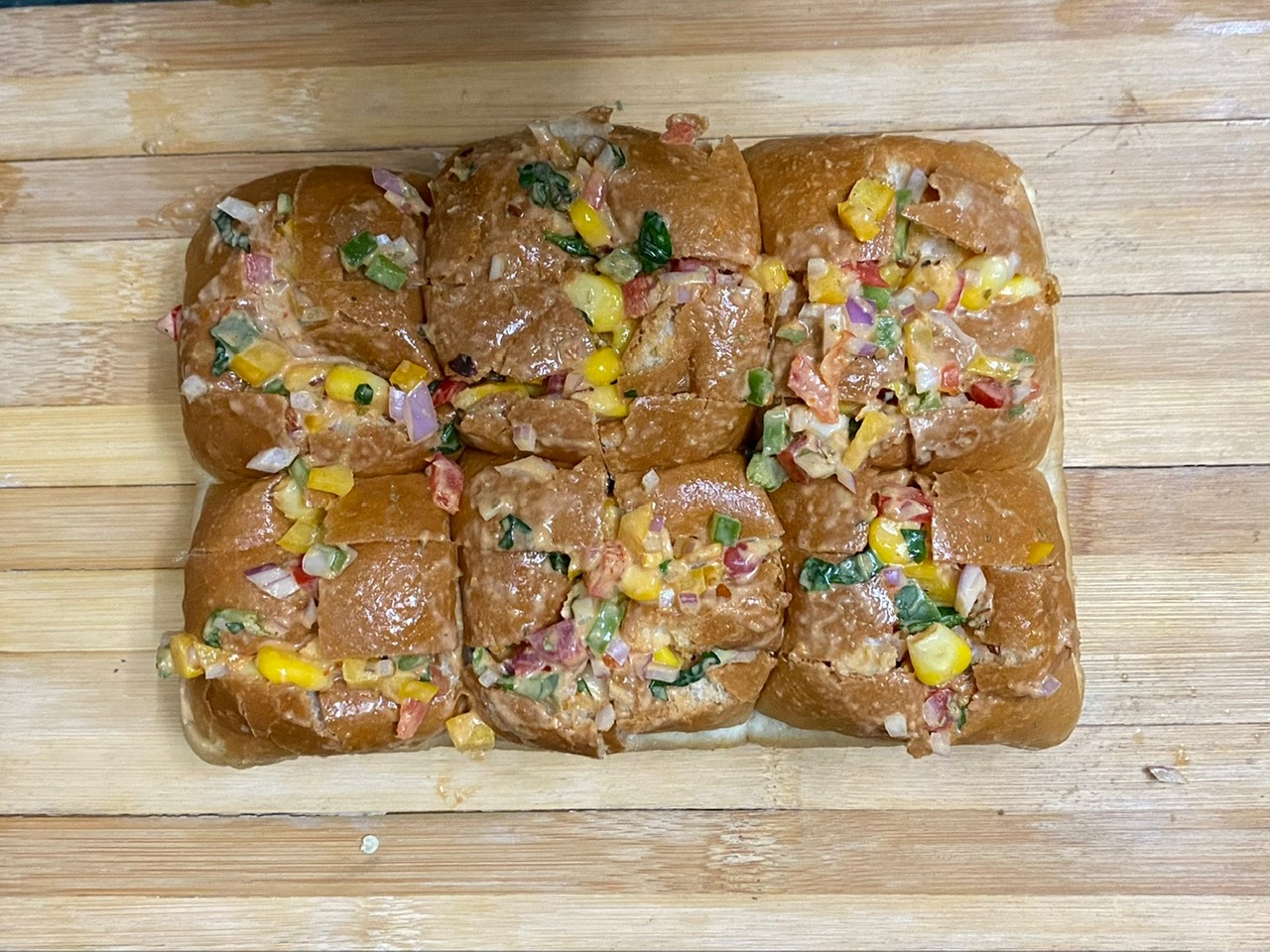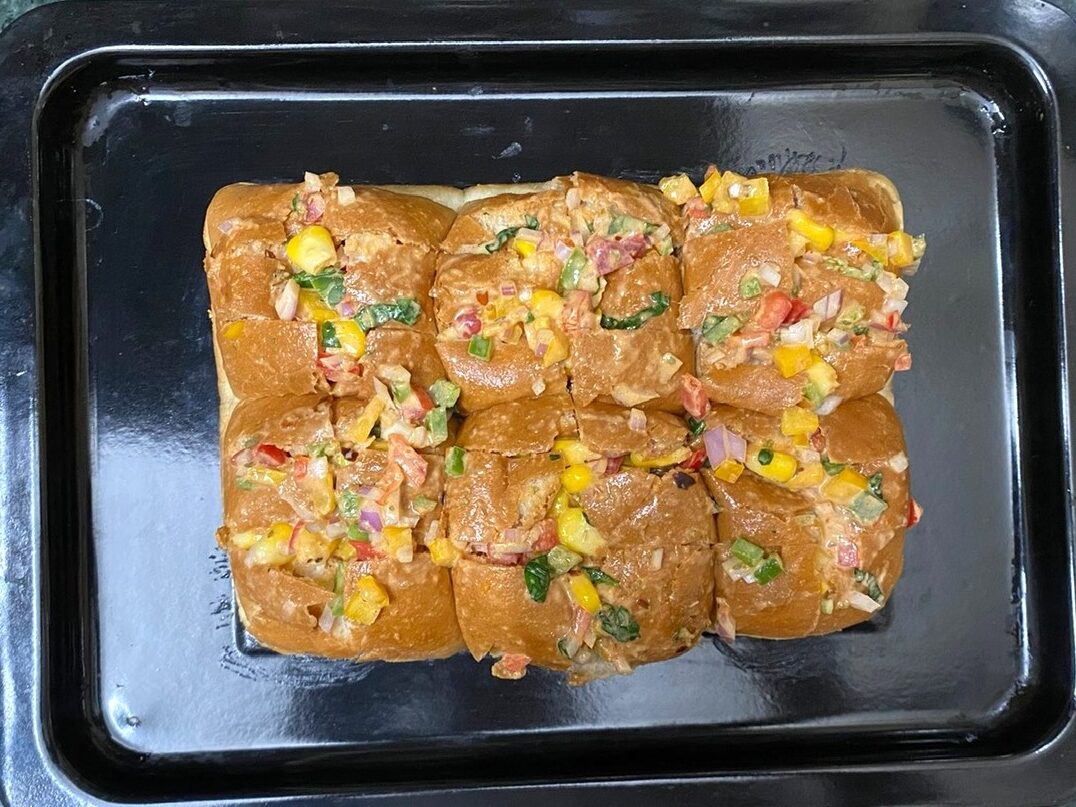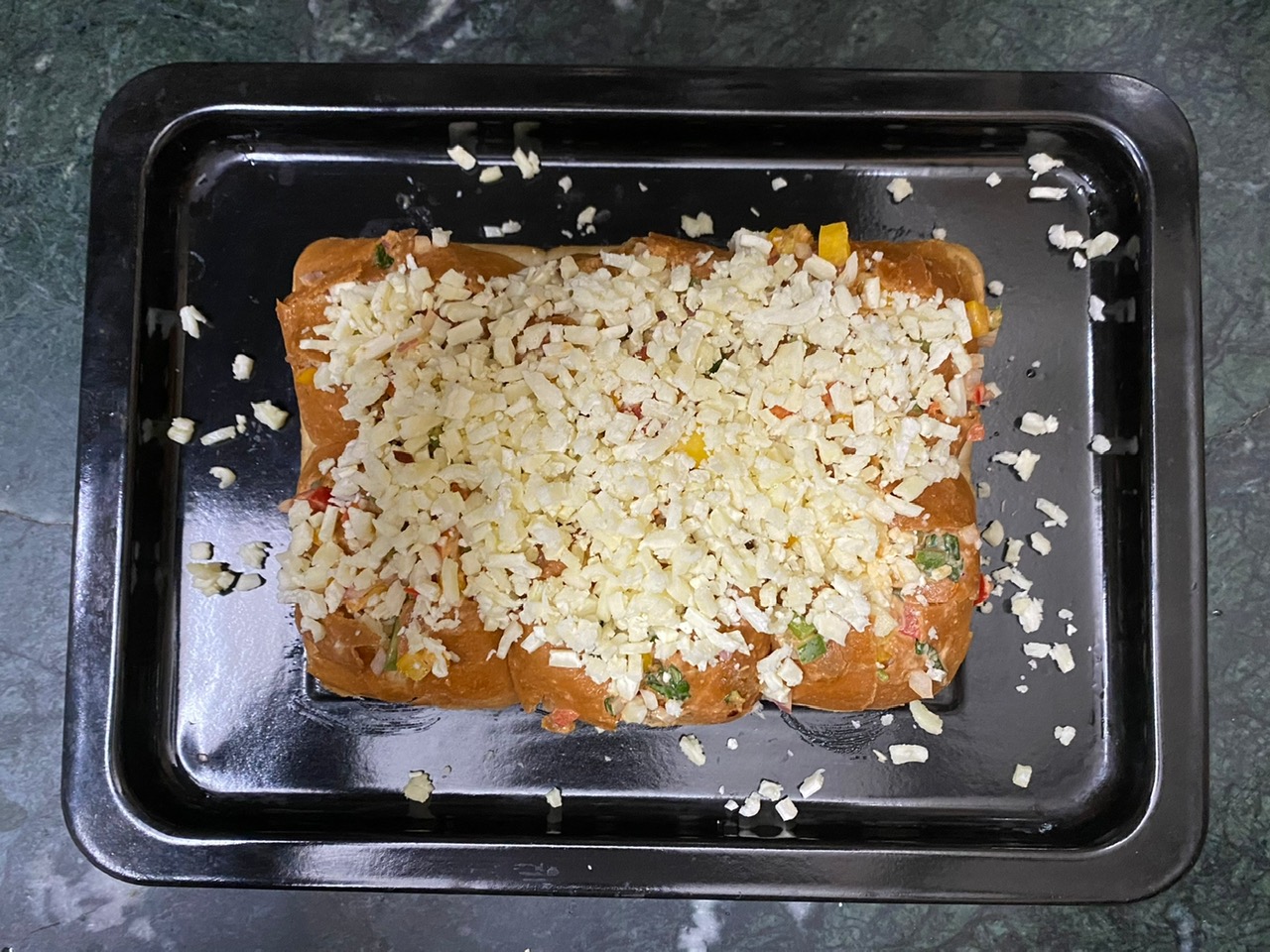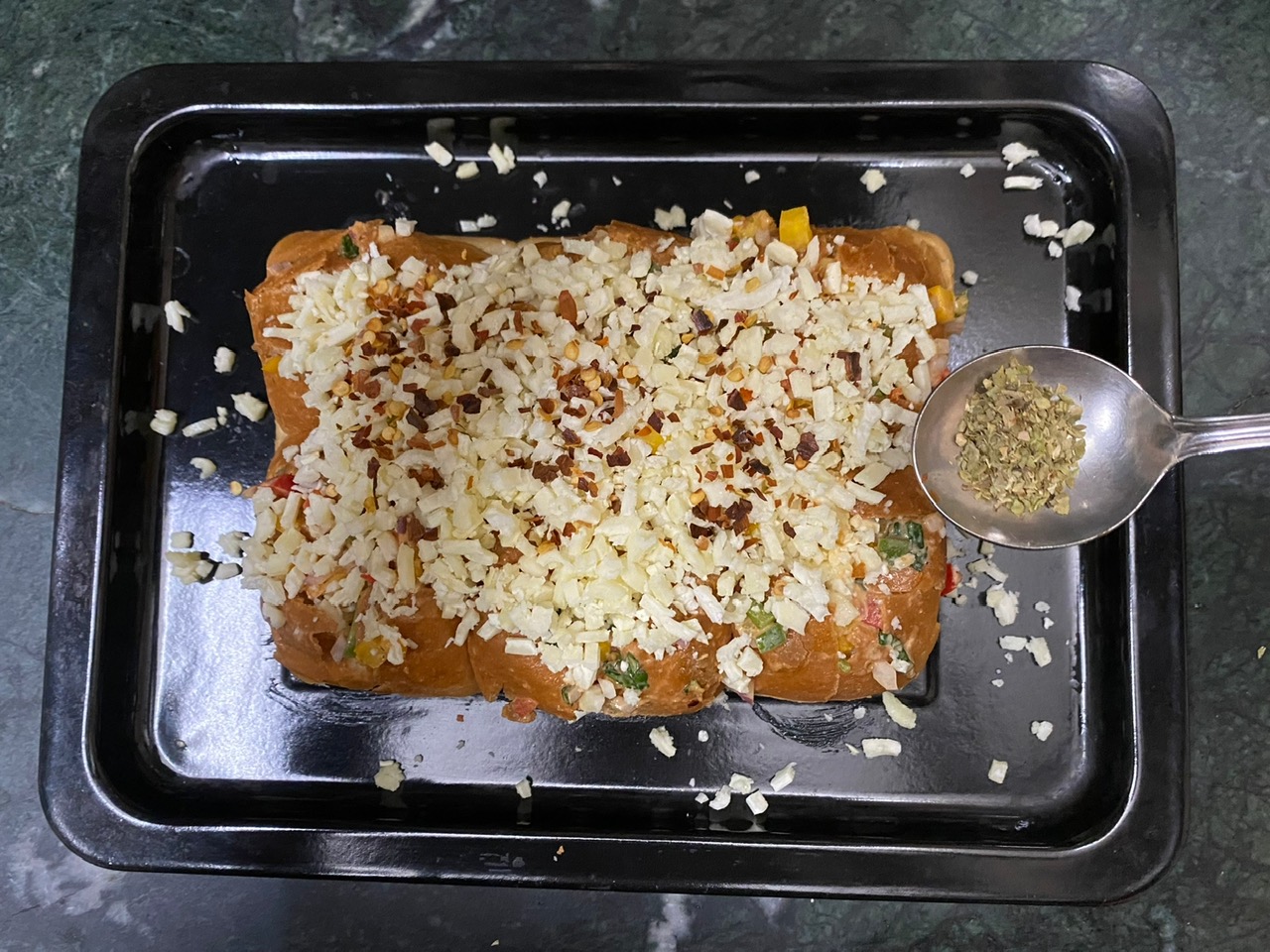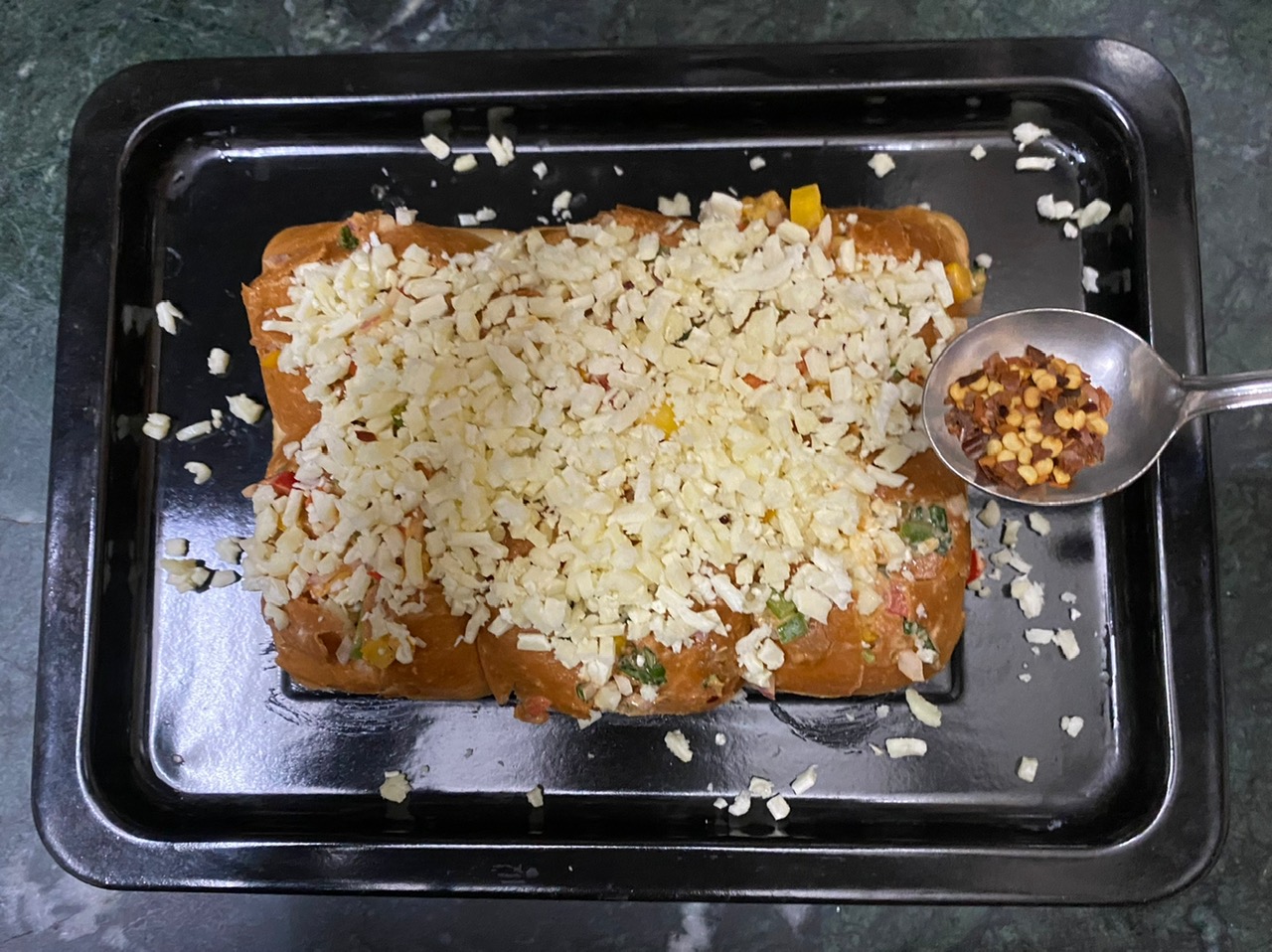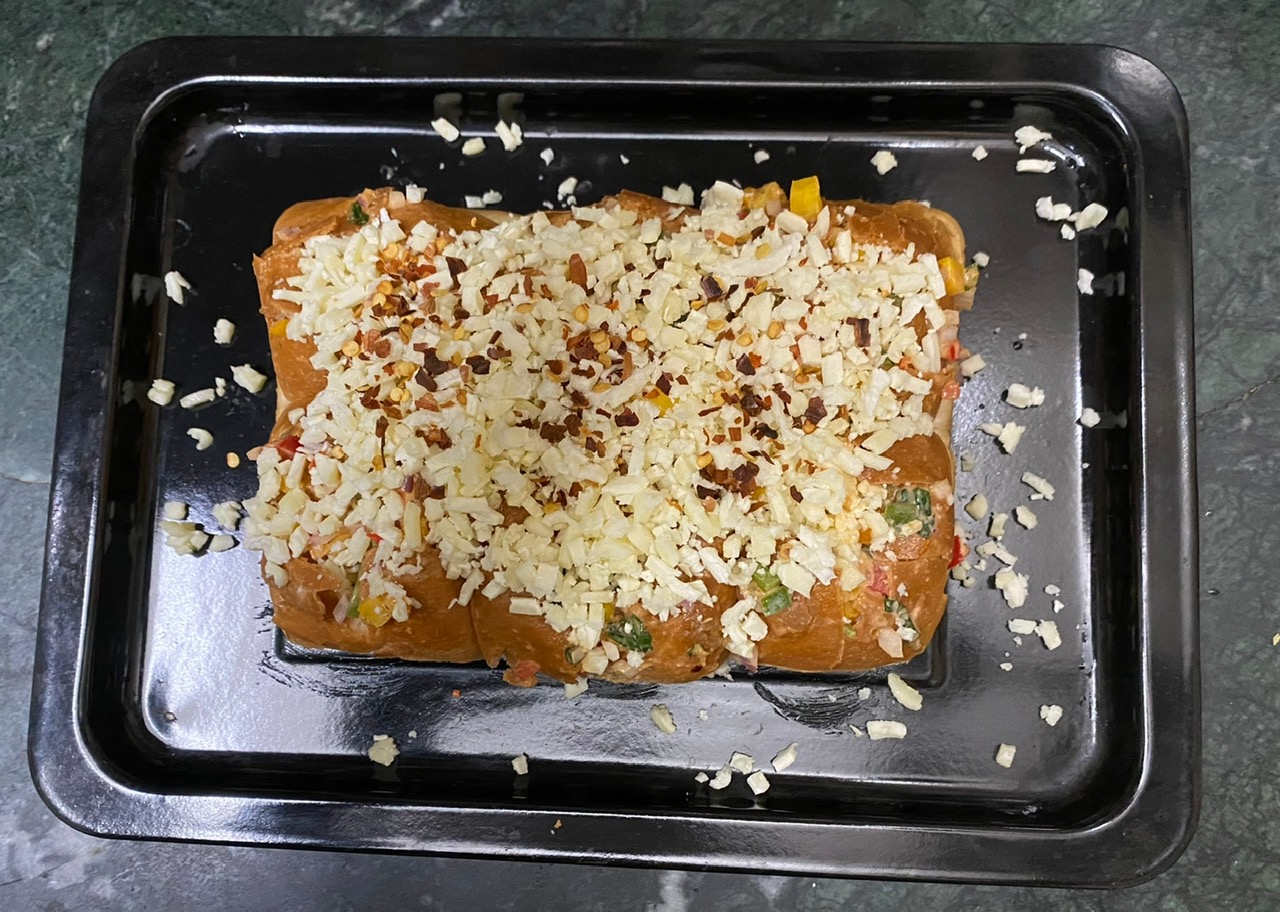 Cut the bread rolls into 1″ diagonal cuts but don't cut all the way through the bread. Using a knife, open up each of the cuts and spread the filling inside the bread.
Sprinkle mozzarella, red chilli flakes and oregano on top.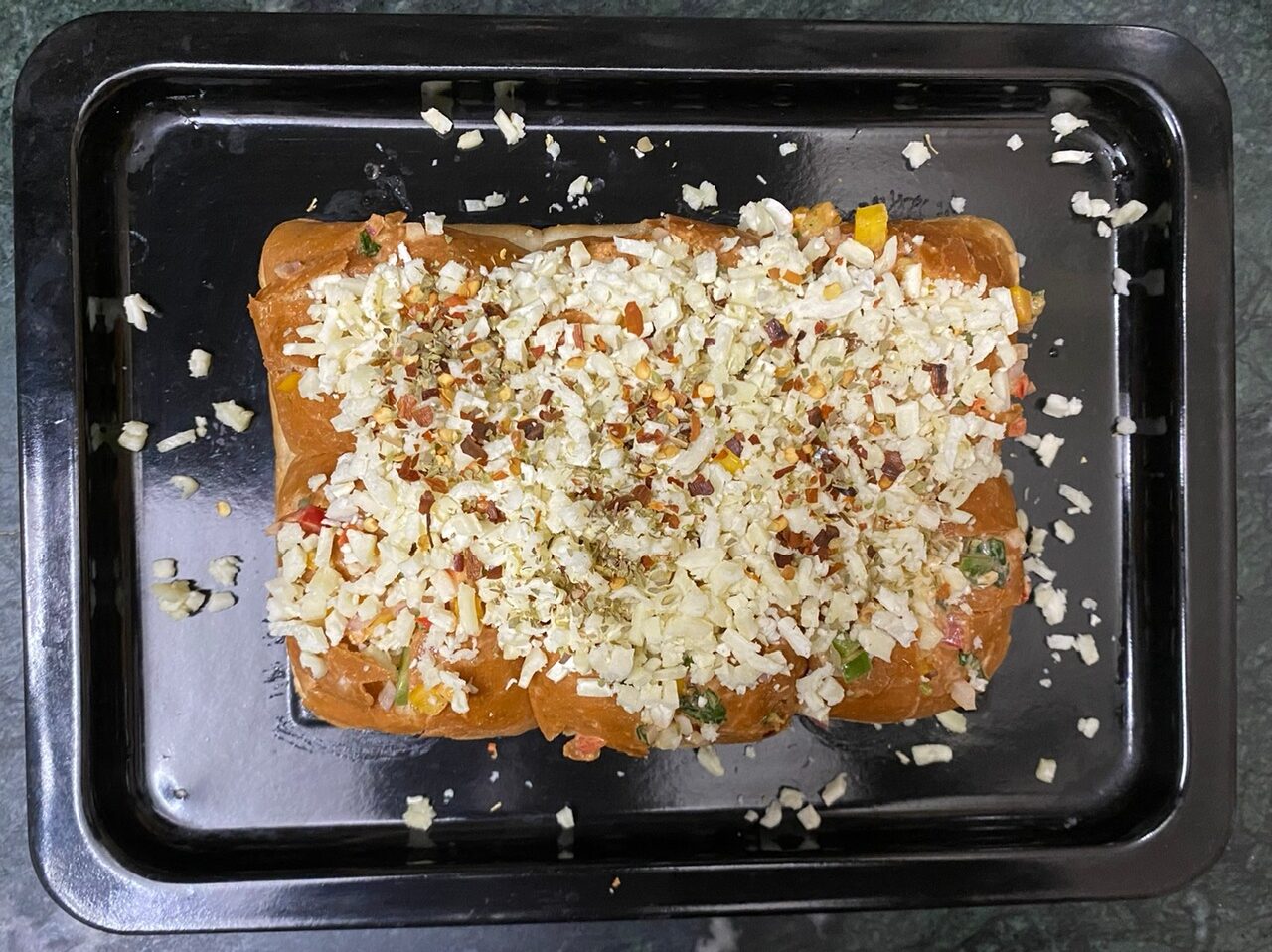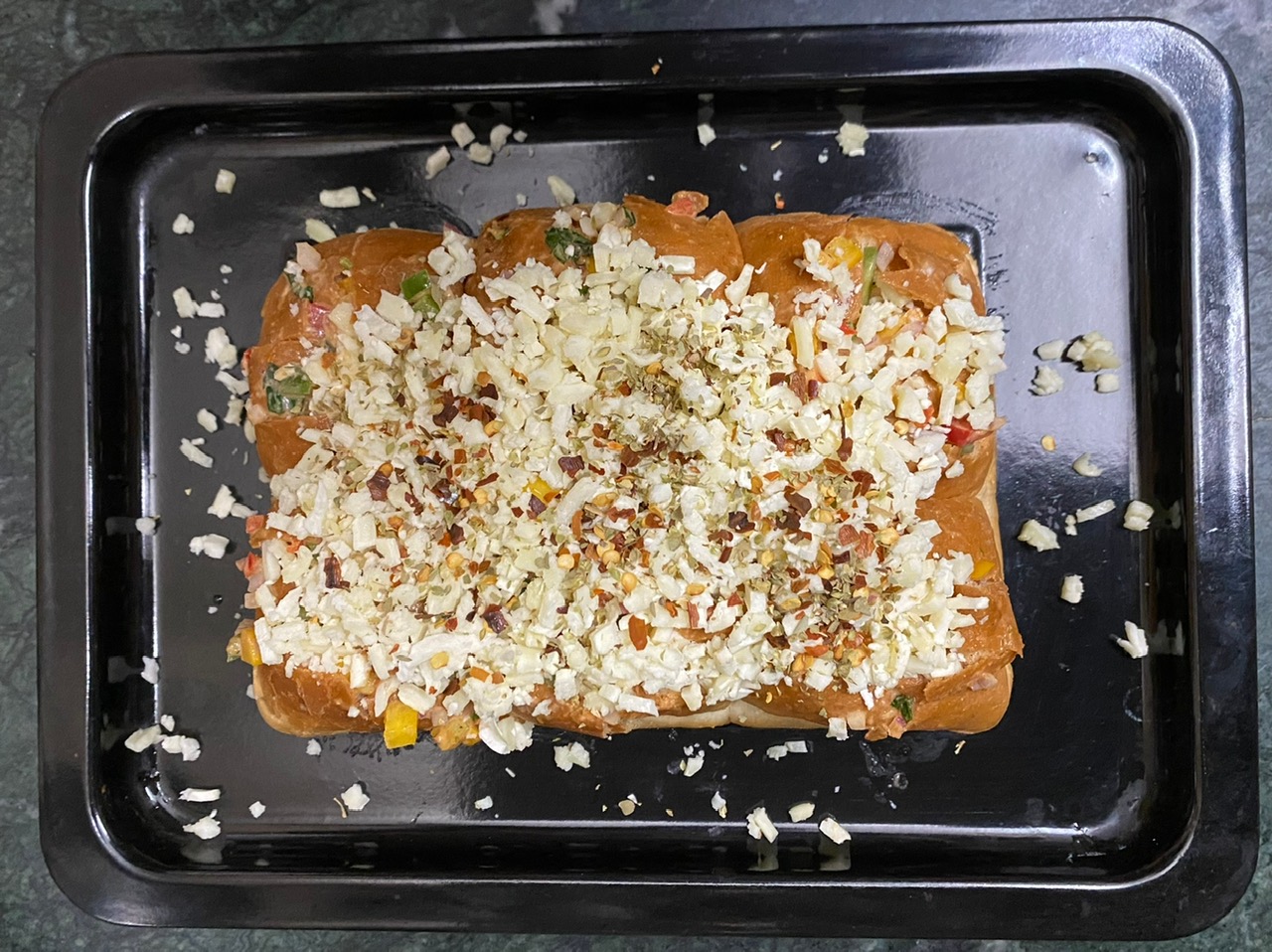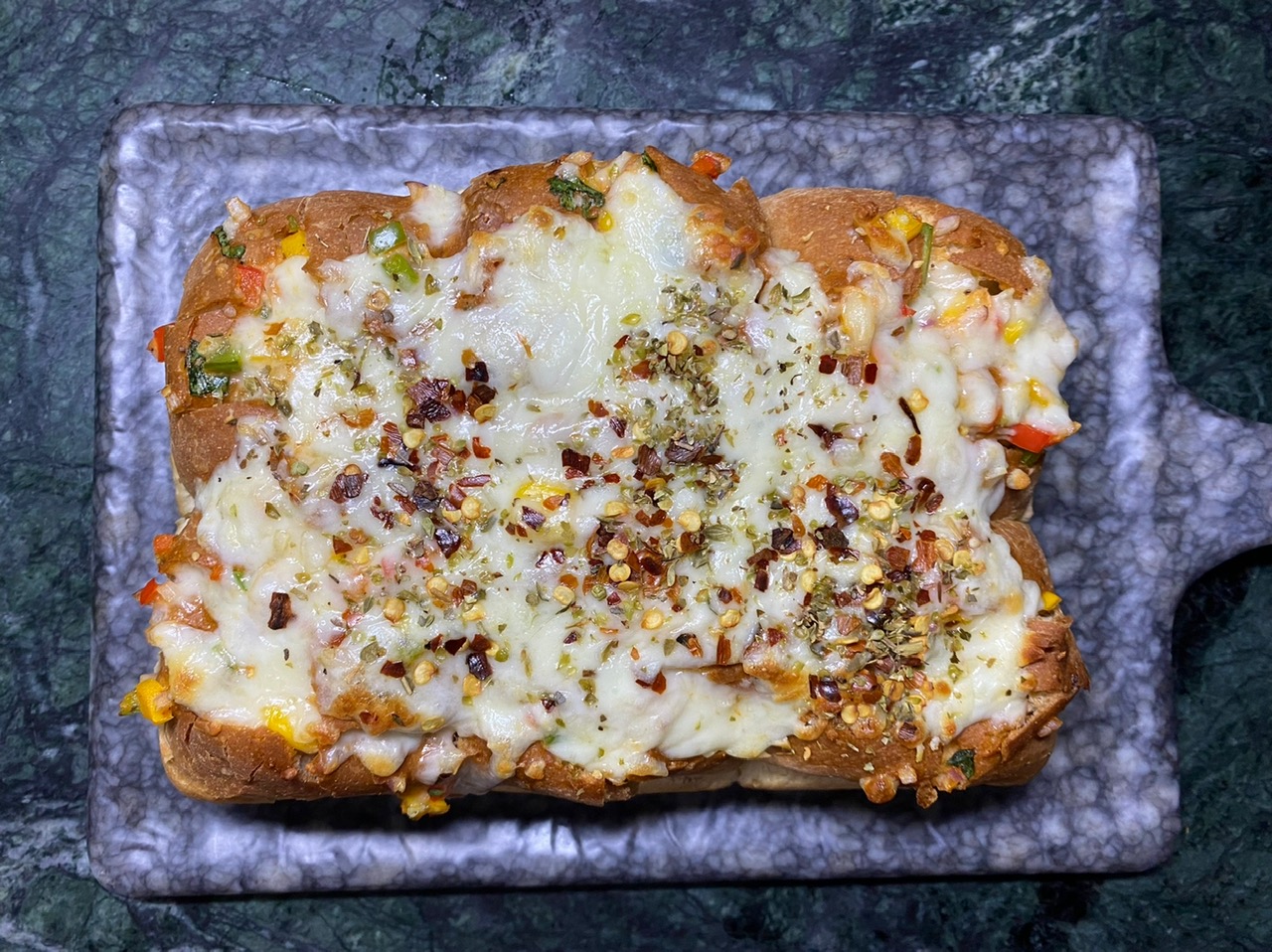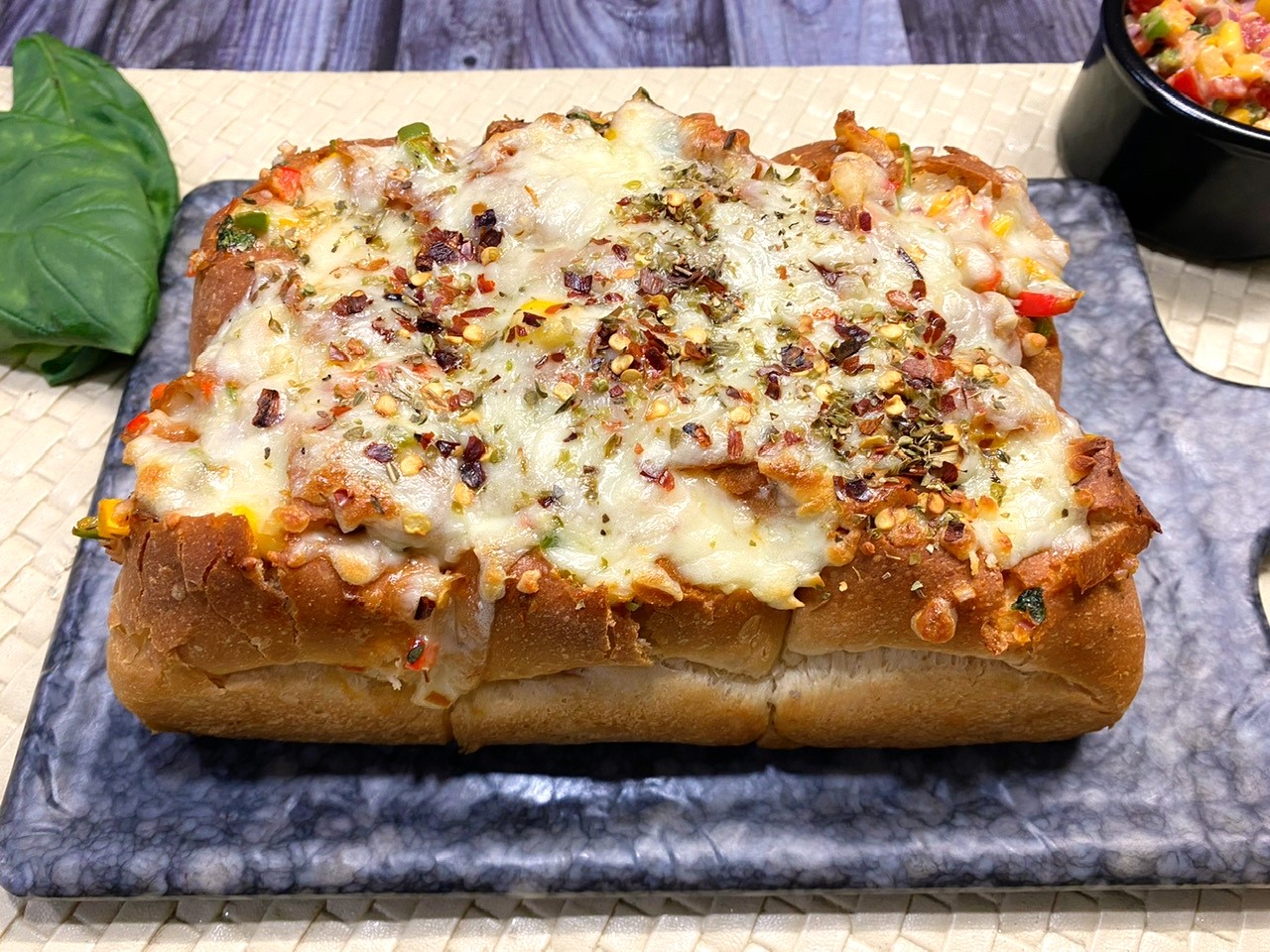 Preheat the oven to 180C/fan160C/gas 4.
Bake the bread for 10-12 minutes or until the cheese is melted and the bread is crispy.
Serve hot!